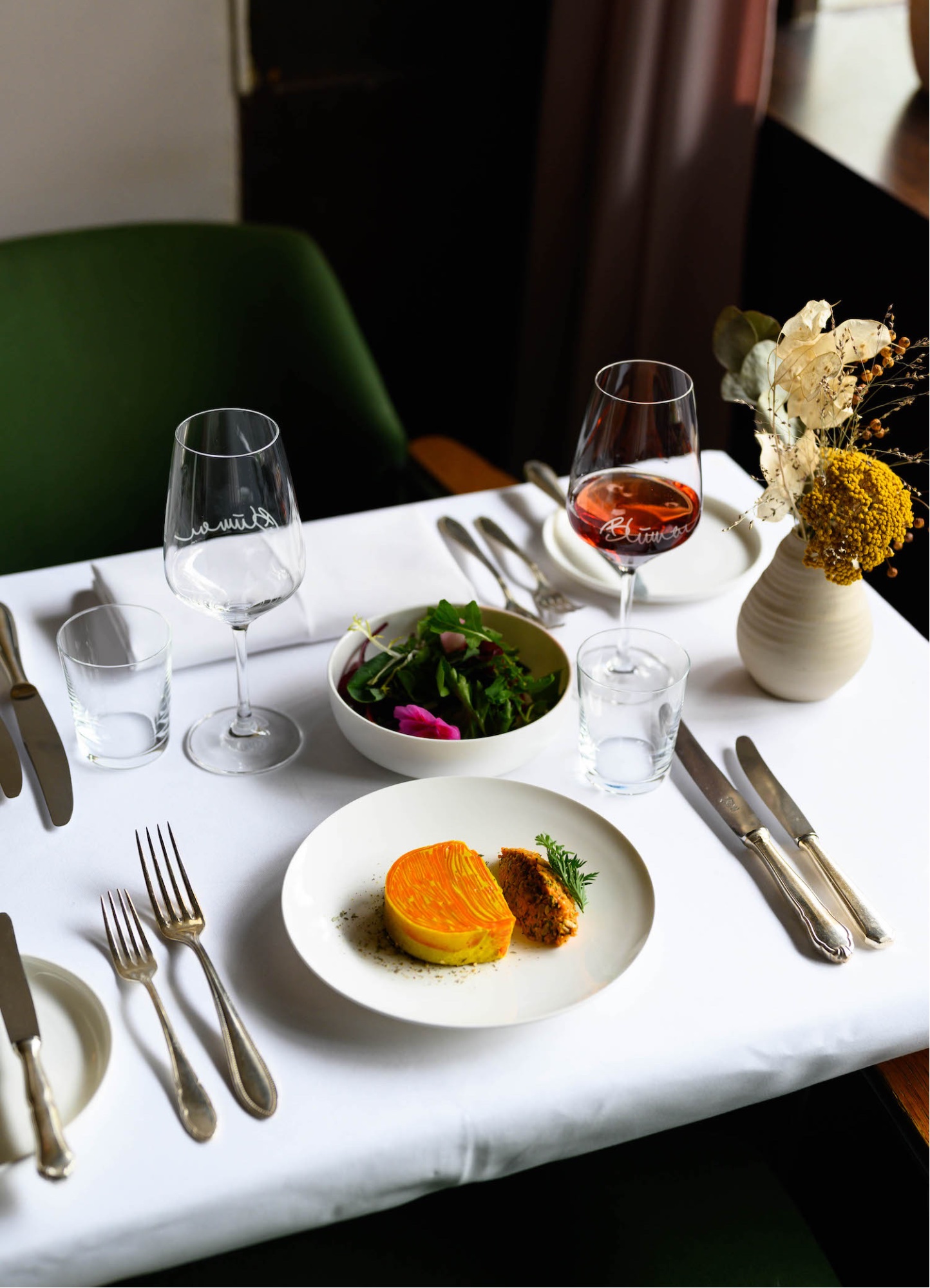 FRANKFURT TOP 10 RESTAURANTS
Have you ever thought of visiting Frankfurt because of how good its restaurants are? You haven't? Then this list is about to change it!
In a city mainly known for its financial center, things on the food front are catching up. And they are catching up fast! Alongside the focus on what's local and authentic, Frankfurt's food scene is down to earth yet with a global outlook. Above all, Frankfurt's restaurant scene is just as thriving and diverse as the city itself!
This is your insider guide to not only the best-known places but also those secret spots, only locals know about. It covers not only traditional restaurants but also some more authentic and innovative places, including the world's first vegan Michelin restaurant!
Here are my top picks for Frankfurt's best restaurants of the moment – Enjoy!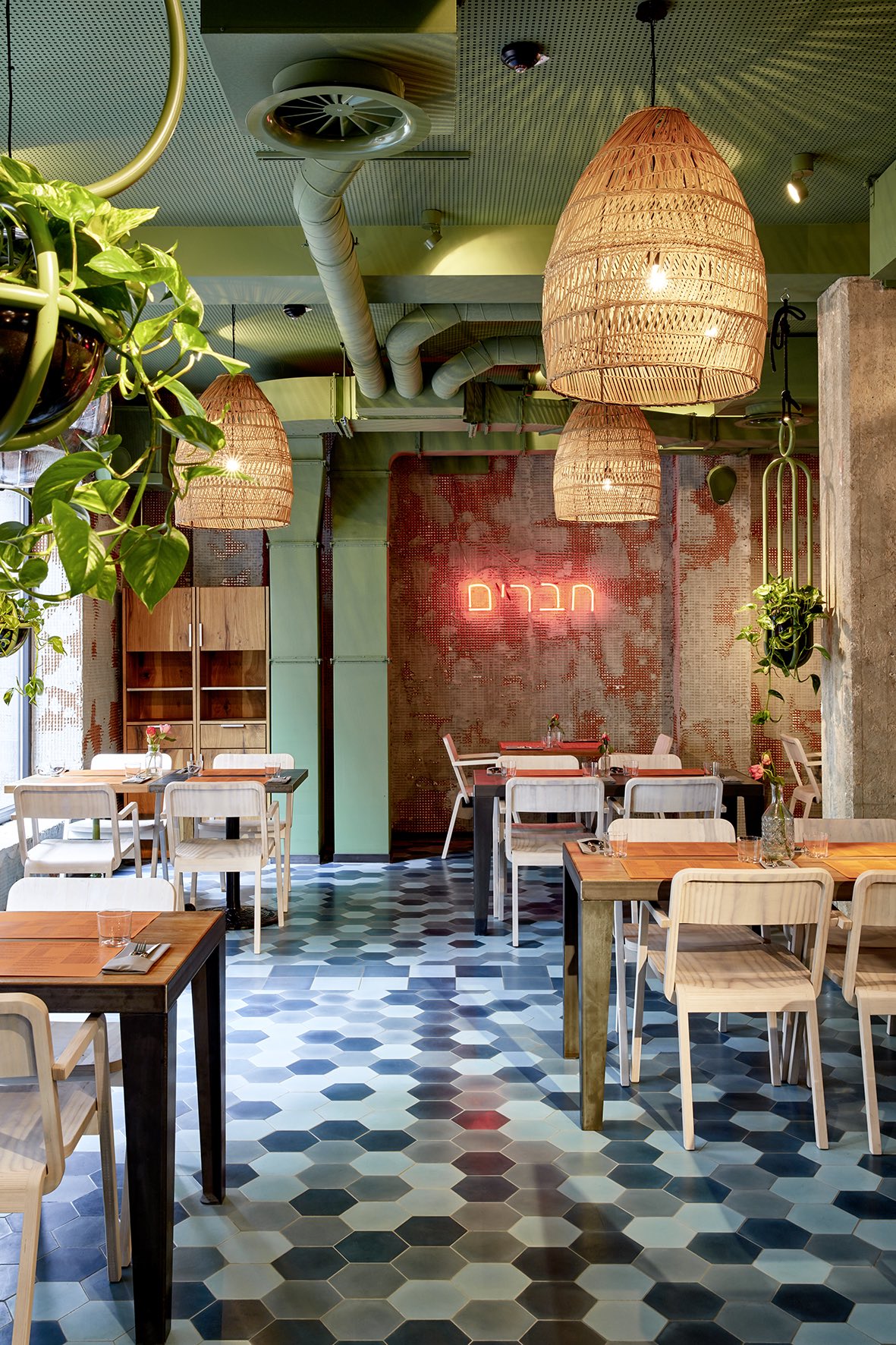 INTRO
I moved to Frankfurt from London six years ago and I can truly say that I have slowly fallen for this city.
Frankfurt is so often overlooked, seen more as a stop on the way to somewhere more exciting! BUT Frankfurt's food scene is as diverse as its people.
I tried to put together a list that shows how original, innovative and thriving Frankfurt's food scene is. Whether you are a true foodie or just enjoy a decent meal every now and then, this list has all the right spots for you!
This is your insider's guide to the best restaurants in Frankfurt – let yourself be surprised by what this underrated city has to offer!
FRANKFURT'S 10 BEST RESTAURANTS
THE CHAIRS
HEIMAT
YOLDY
BLUMEN
CARTE BLANCHE
BAR SHUKA
SEVEN SWANS
KNOBLAUCH
GUSTAV
LOHNINGER
1. THE CHAIRS
Please, do yourself a favour and don't wait like me for six years to come to 'The Chairs'. Even though numerous friends told me to go there, I waited and waited! And what a waste that was, so believe the hype and book yourself a table! This is arguably the most delicious yet unpretentious restaurant in Frankfurt! If you mention 'The Chairs' to local foodies then they will, one by one, start nodding with enthusiasm.
So should I summarise 'The Chairs in one sentence'? Above all – exceptionally innovative yet sophisticated food, served in a no fuss space, served by extremely approachable and down to earth staff. Ticks all my boxes.
I probably had the best fish of my life here, served with combucha quinoa. Also, don't leave without trying their desserts! They may sound heathy but they truly are divine!
ADDRESS: Gronauer Straße 1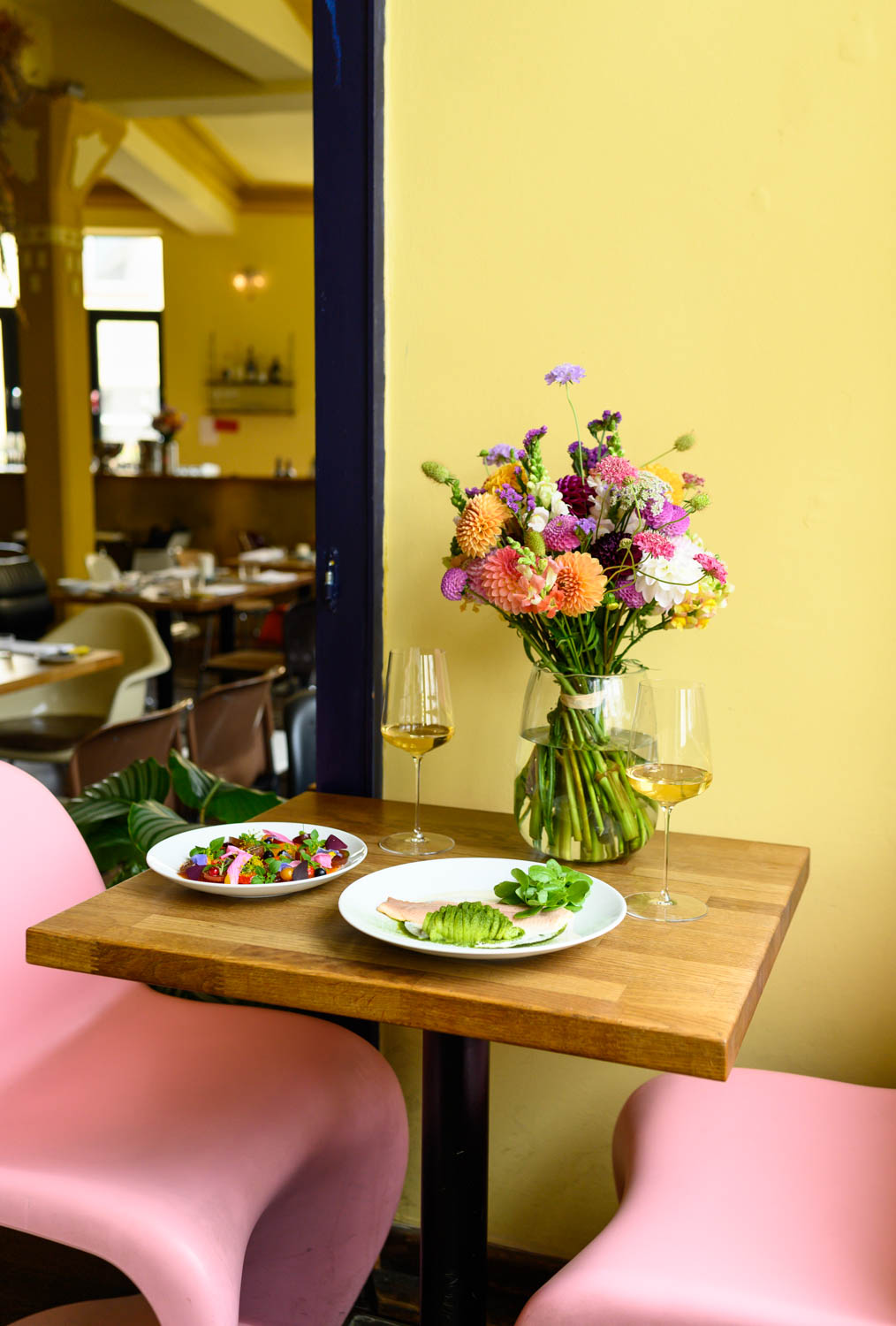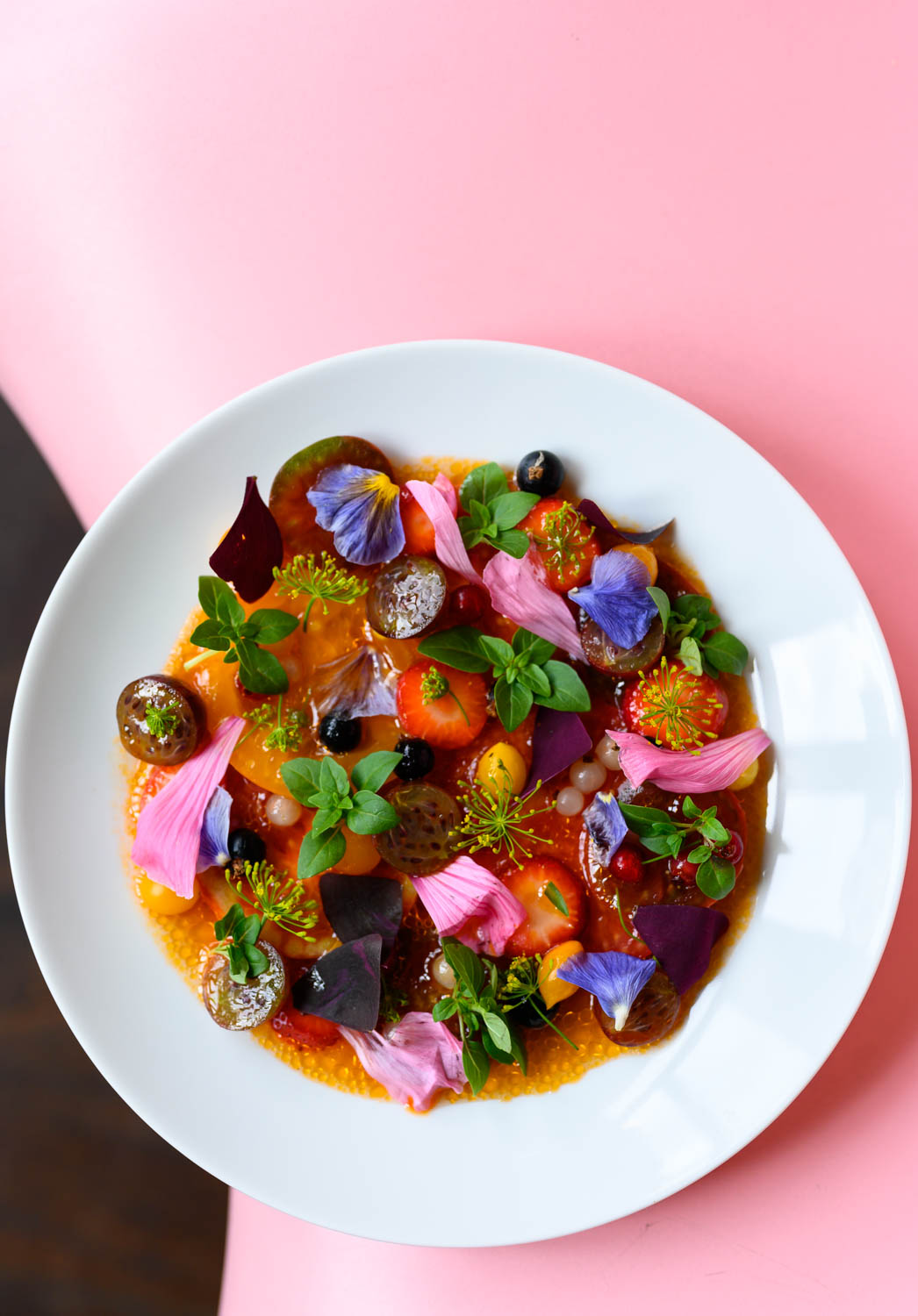 2. BLUMEN
Blumen (in English "Flowers") is already an institution in Frankfurt as it was founded over 15 years ago. So what can you expect here? First of all, the surprise menu is a great treat. You will only find out what you will eat with every course being served. Secondly, Blumen offer mainly untreated and lively wines, craft and their own signature cocktails. You could opt for their wine pairing, it is very inventive! Finally, the atmosphere is very intimate. This means that during the weekend they only do double seating, so a perfect place for a date!
Make sure to try 'Traube & Nus' which is a non-alcoholic aperitif but goes very well with a shot of spicy rum, or bourbon for that matter, and is garnished with a roasted hazelnut. Yum!
ADDRESS: Rotlintstraße 60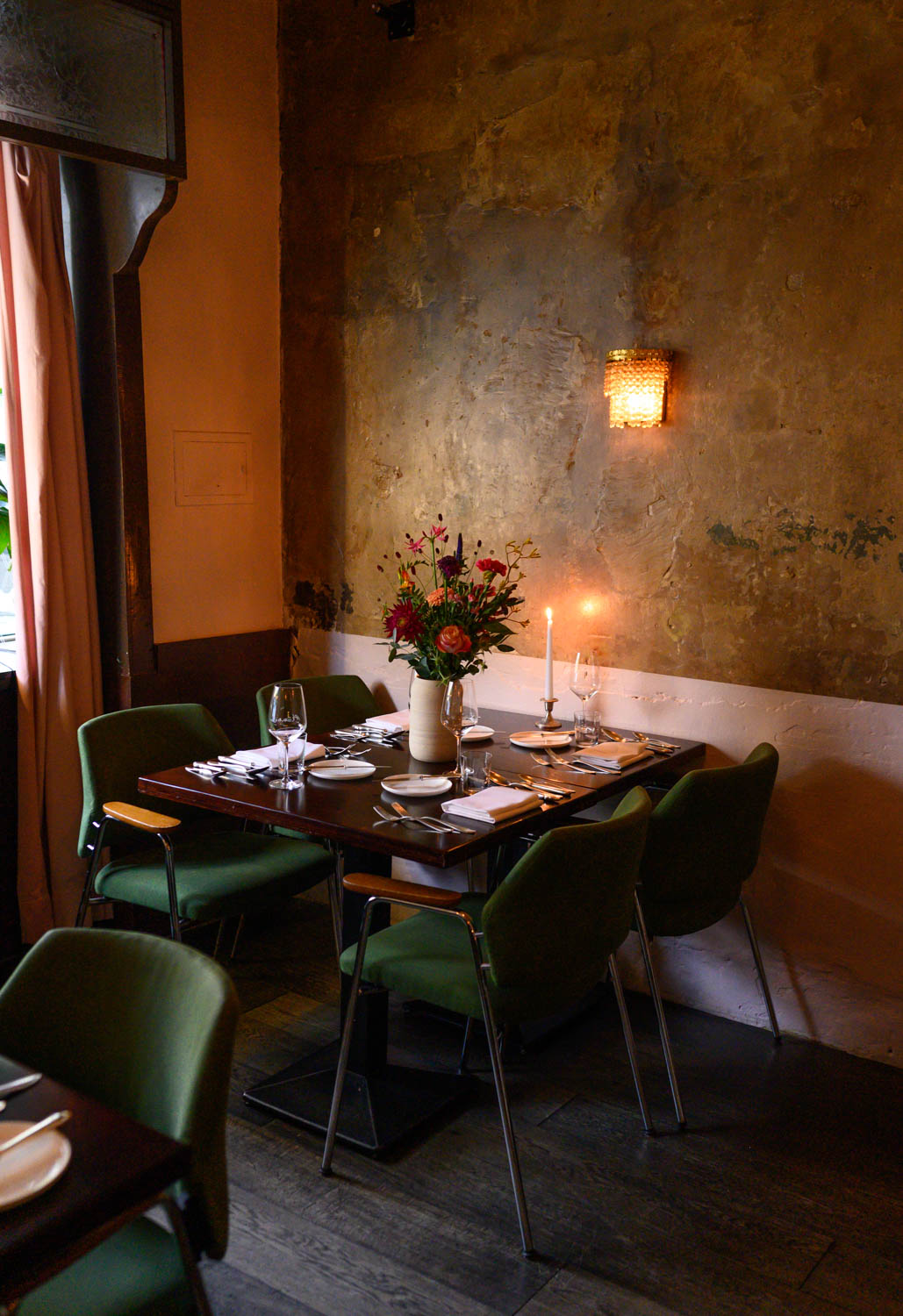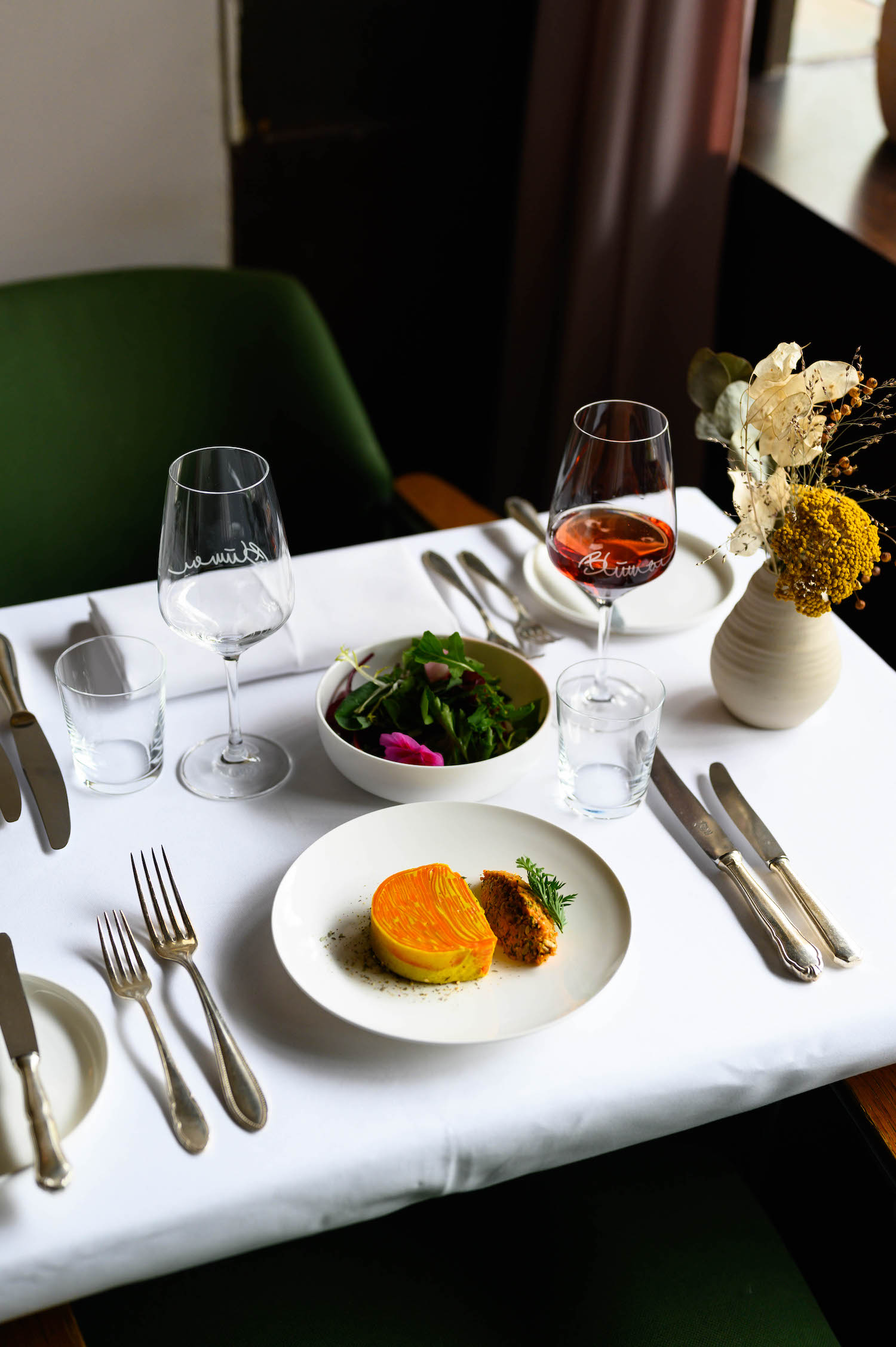 3. SEVEN SWANS
Can you believe that Frankfurt has the world's first vegan Michelin-starred restaurant? Seven Swans and its chef Ricky Saward stands for a strictly plant-based cuisine with exclusively seasonal products. Those are either homegrown or foraged from the region.

So what will surprise or impress you at Seven Swans? It will not only be how they play with textures but also how they combine unusual ingredients. Above all, Seven Swans seem to stand for everything local – even the seasoning comes from the area.
ADDRESS: Mainkai 4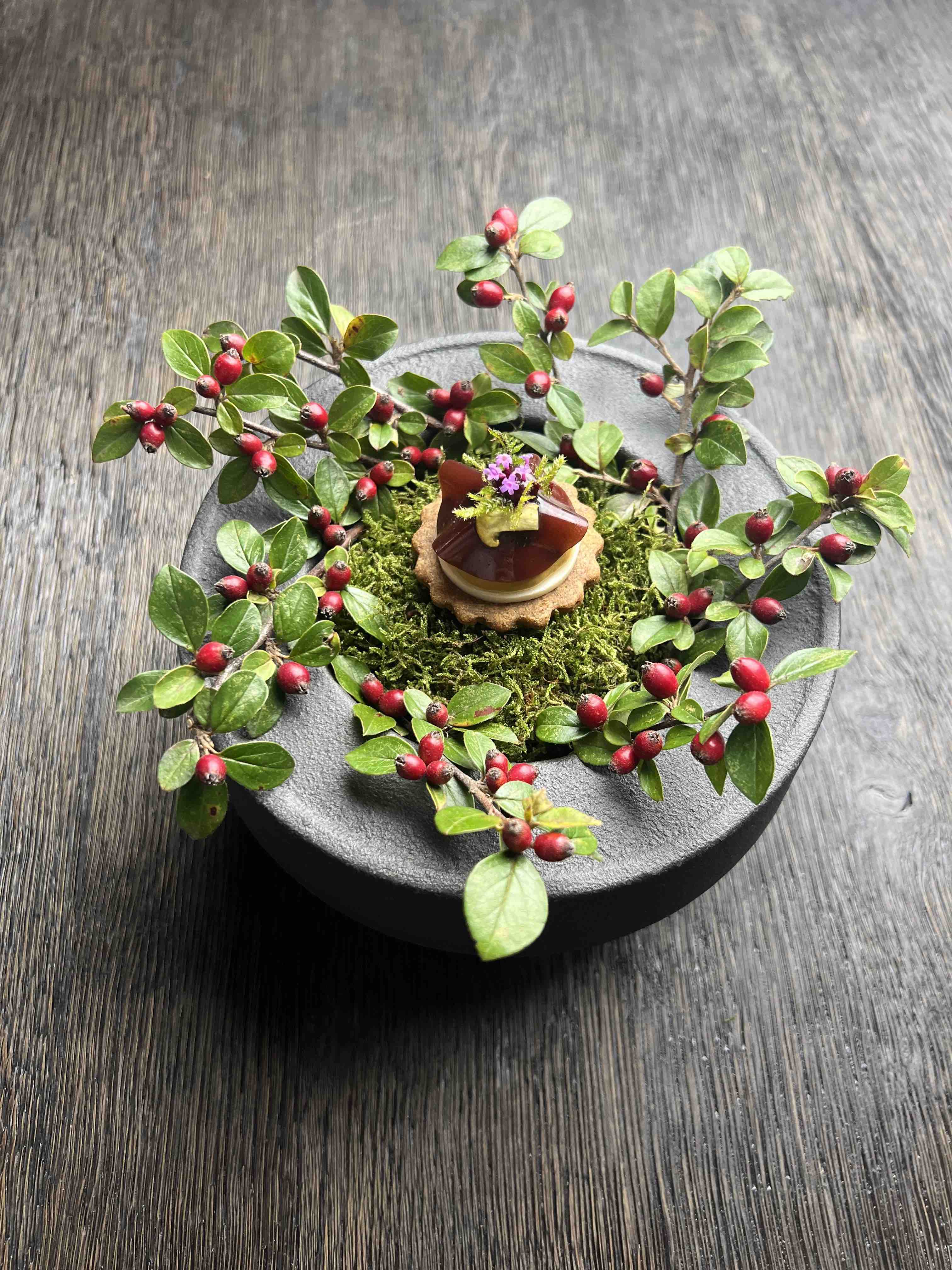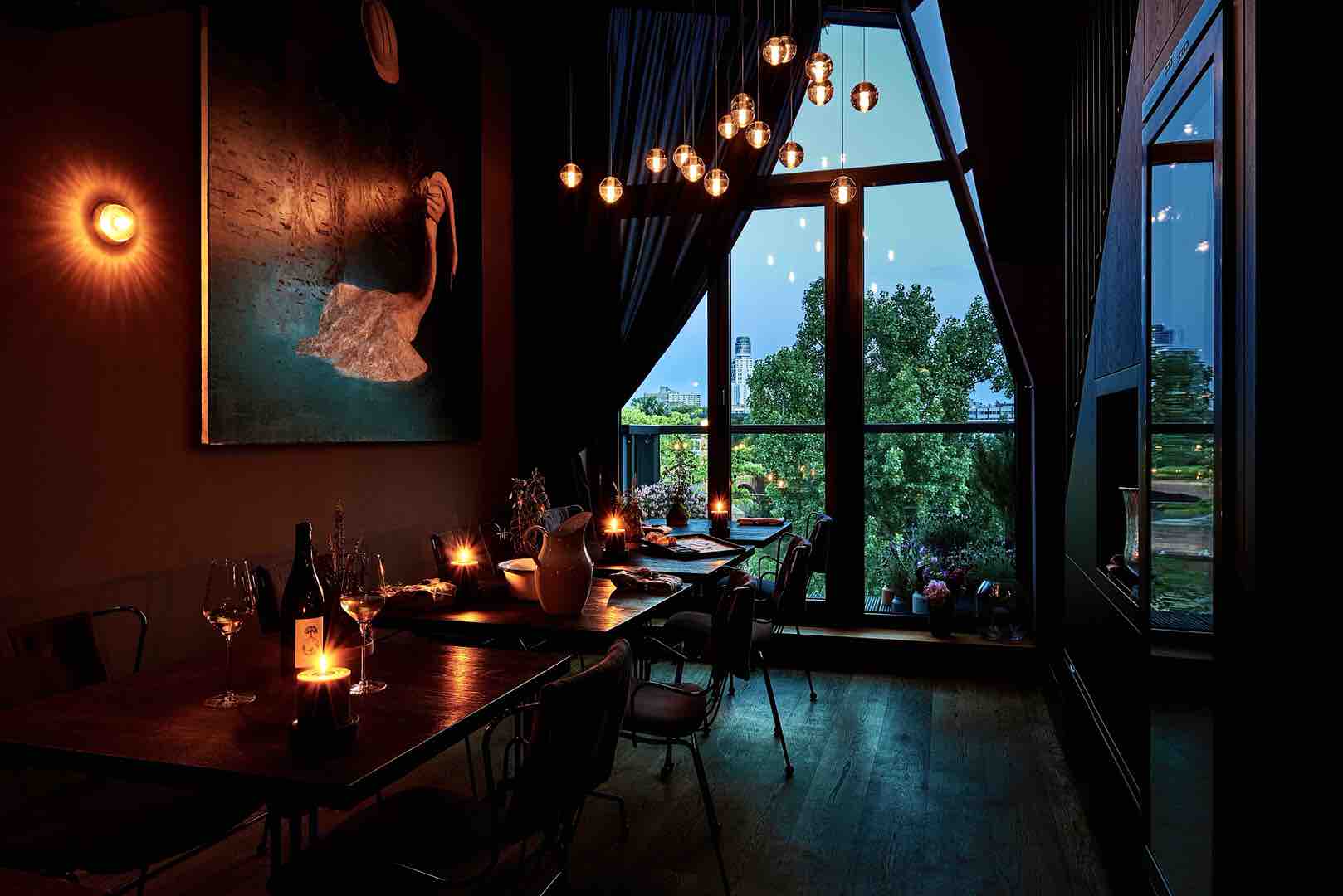 4. YALDY
Michele and her friend Andrei opened Yaldy in Sommer 2020. Above all, the goal is to bring a little bit of international and hedonistic flair to Germany. Rather original!
Yaldy's chief goal is to bring together people who cherish good things in life. This means for them a fine selection of foods, drinks, wines and also sake! The owner's tip is to have Yaldy Spritz as an aperitivo – it's a spritz variation with yuzu and sour cherry! It has become Frankfurt's staple drink this summer. With regards to food – the big focus is on seasonality. Finally – it is all about sharing at Yaldy, so it is more tapas style dishes!
ADDRESS: Moselstrasse 15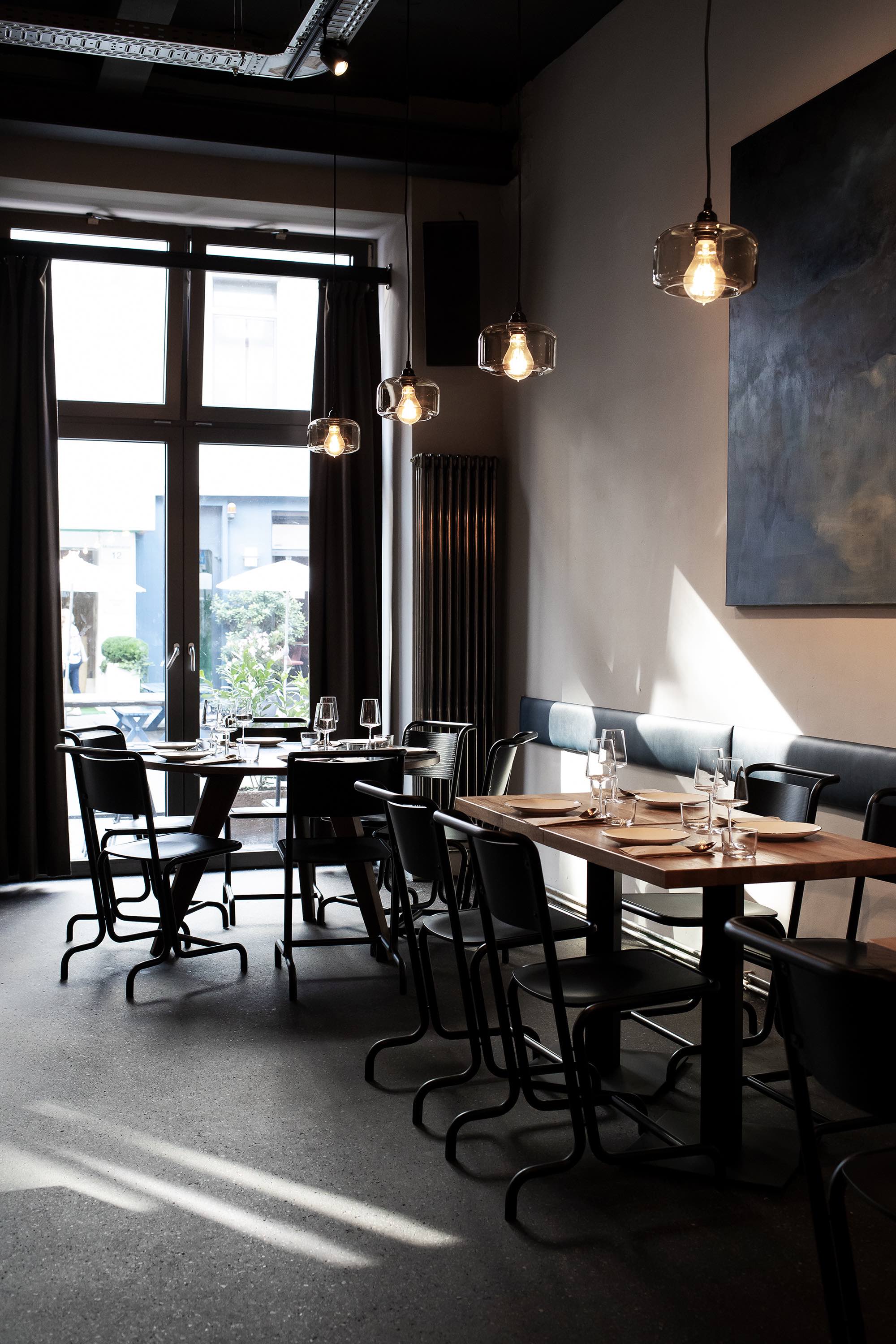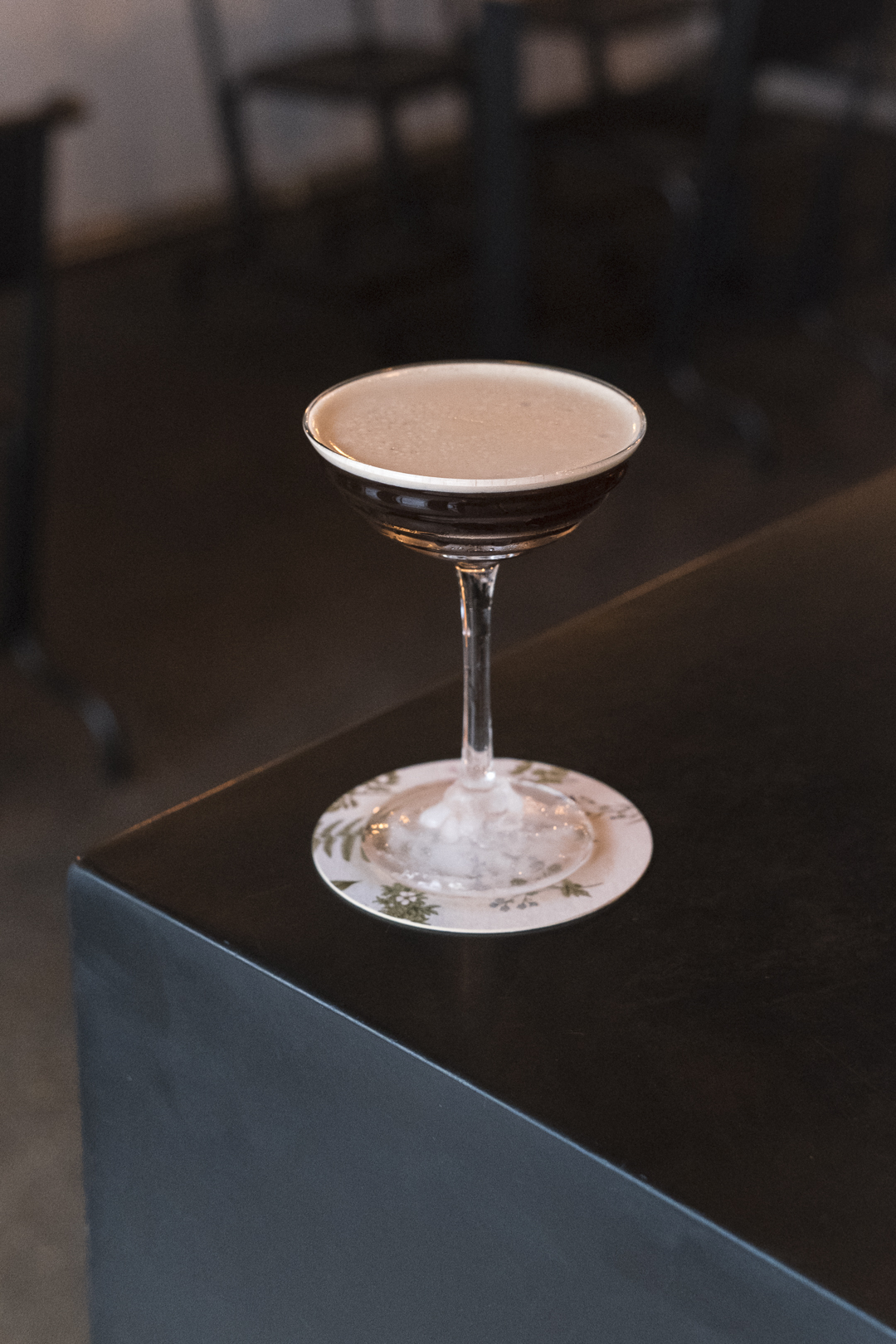 5. HEIMAT
If you fancy a top-notch innovative take on German cuisine, look no further than Heimat! The crowd is intellectuals, journalists, art critics as well as creatives. Great choice for a date or a dinner with someone with whom you can talk for hours. Undoubtedly this is not a place where you want to force a conversation or have nothing to say to your companion. Why? Because the silence would be too daunting.
Heimat, its food and the staff are effortlessly cool. Its design and decor could be best described as understated elegance. We were so impressed by the impeccable service as well as the knowledgeable staff who can tell you stories of Frankfurt and talk at length about wine.
It is without a doubt a Frankfurt must!
ADDRESS: Berliner Str. 70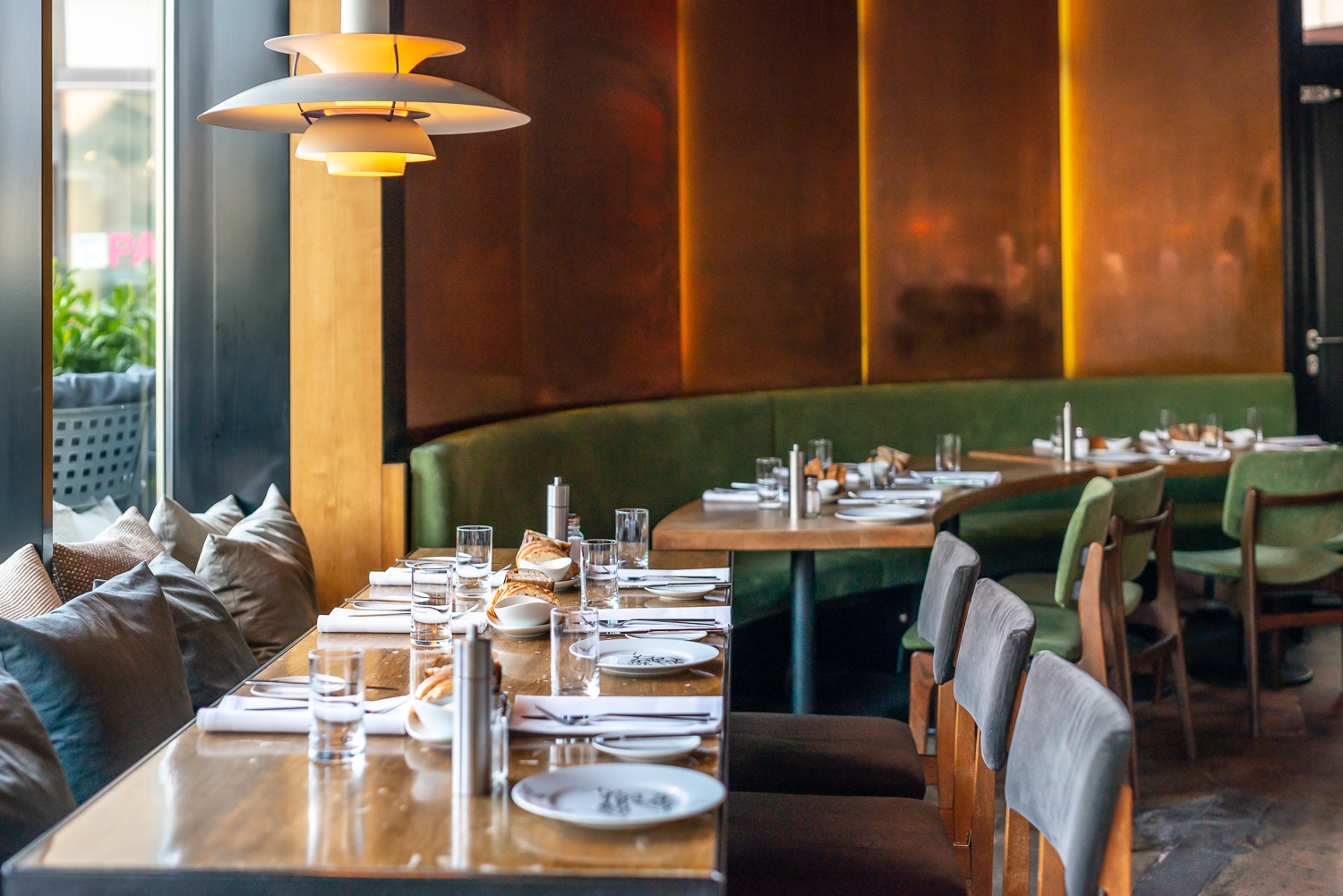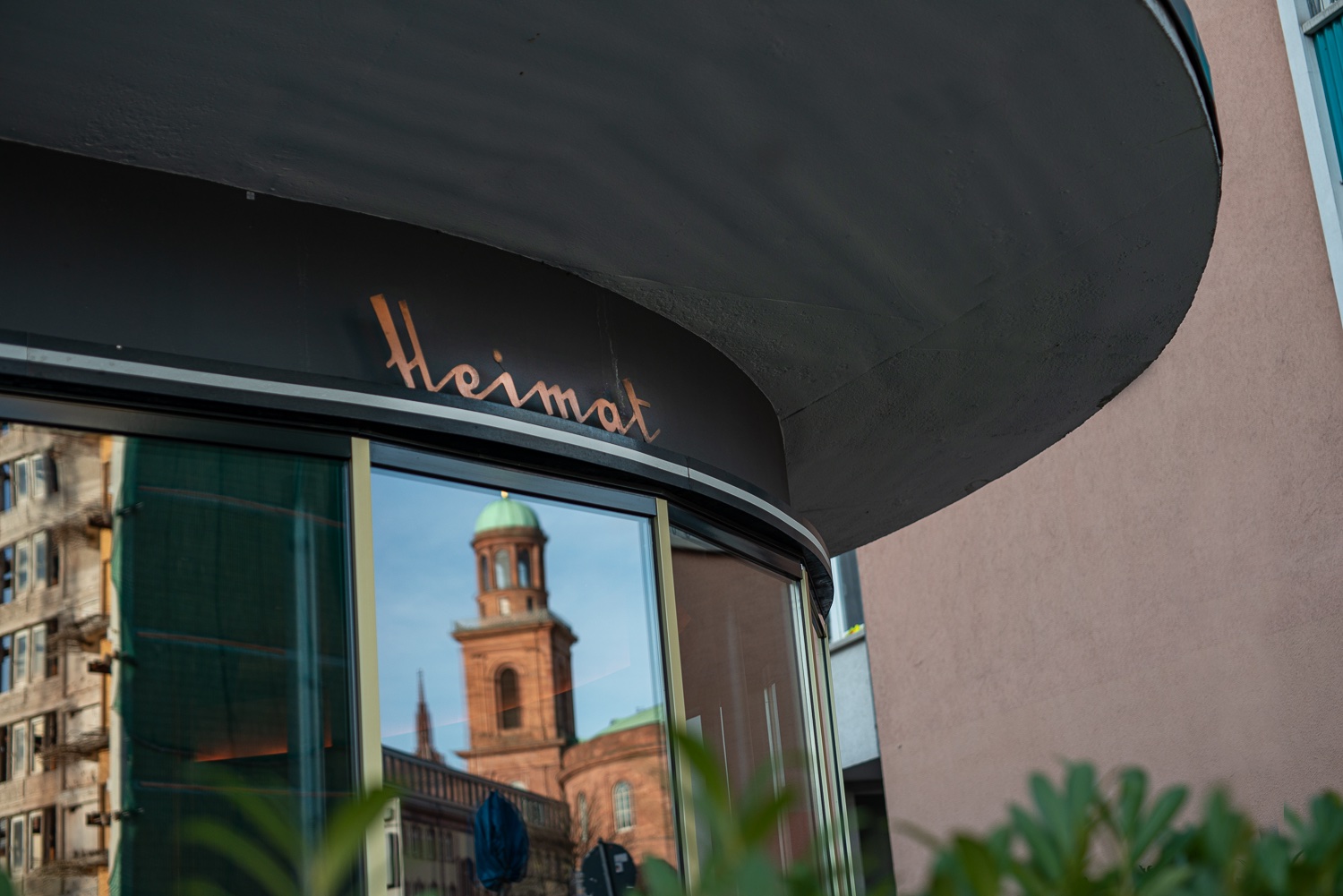 6. BAR SHUKA
Right inside the 25hours Hotel you will find what some food critics call the best place outside of Israel to taste Israeli food! If that sounds like an exaggeration, then let's settle on the best place to try Israeli food in Germany. Imagine classic Middle Eastern flavours and dishes meet regional Frankfurt ingredients, with touches of Yiddish cooking. I am sold!
Undoubtedly, one cannot come to Frankfurt and not visit the Bahnhofsviertel – the former red-light district neighbourhood centered around the main train station. The owners of Bar Shuka are part of the movement to turn this infamous neighbourhood into a culinary destination. And they did!
So what will you eat at Bar Shuka? Imagine being in an oriental market: Freshly baked pita bread straight from the oven, Jerusalem kebab over an open fire, za'atar from the mountains. What I particularly recommend is the oriental take on a local tradition – "Gruene Sosse" with Mediterranean herbs.
ADDRESS: Niddastraße 56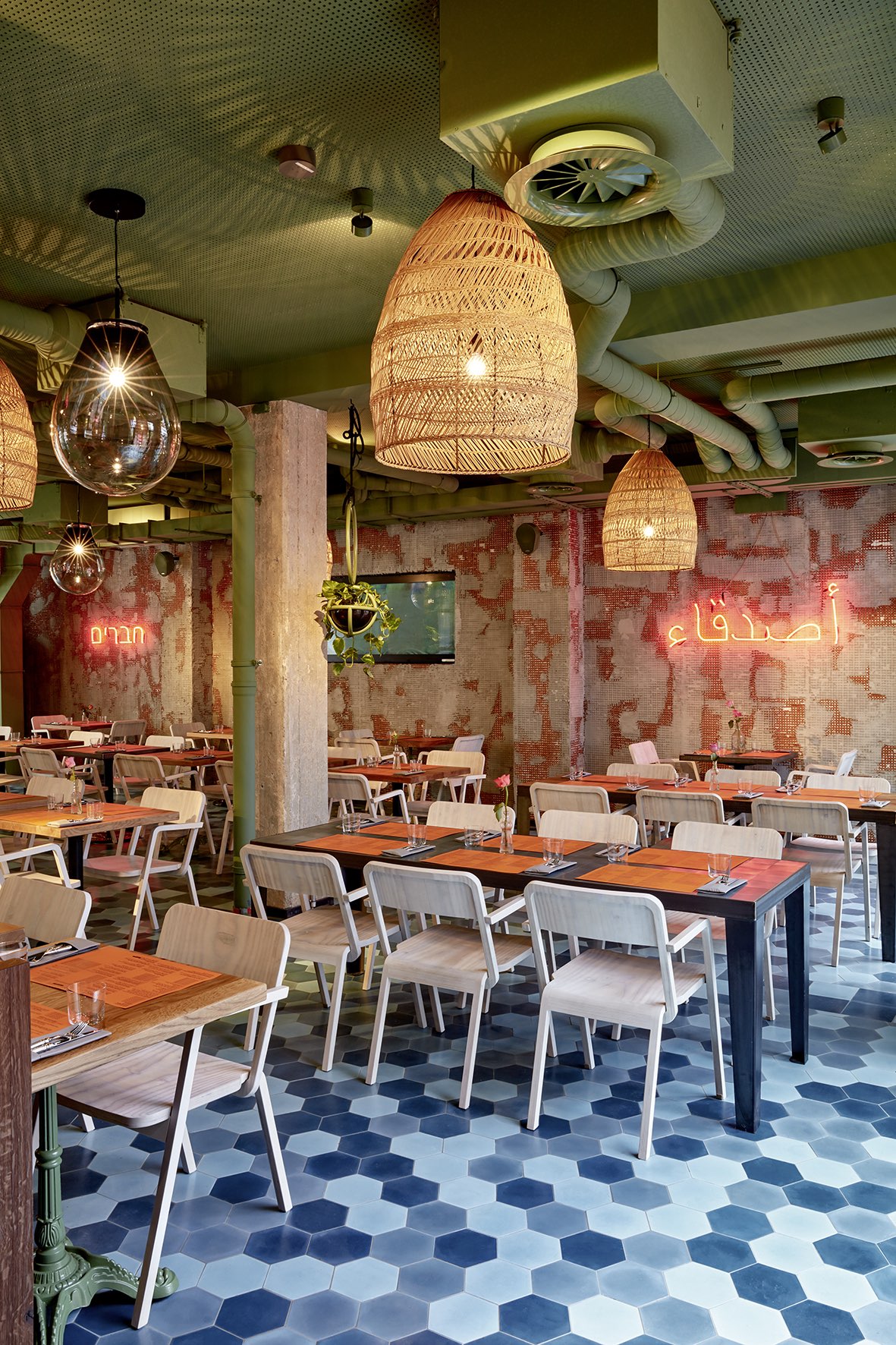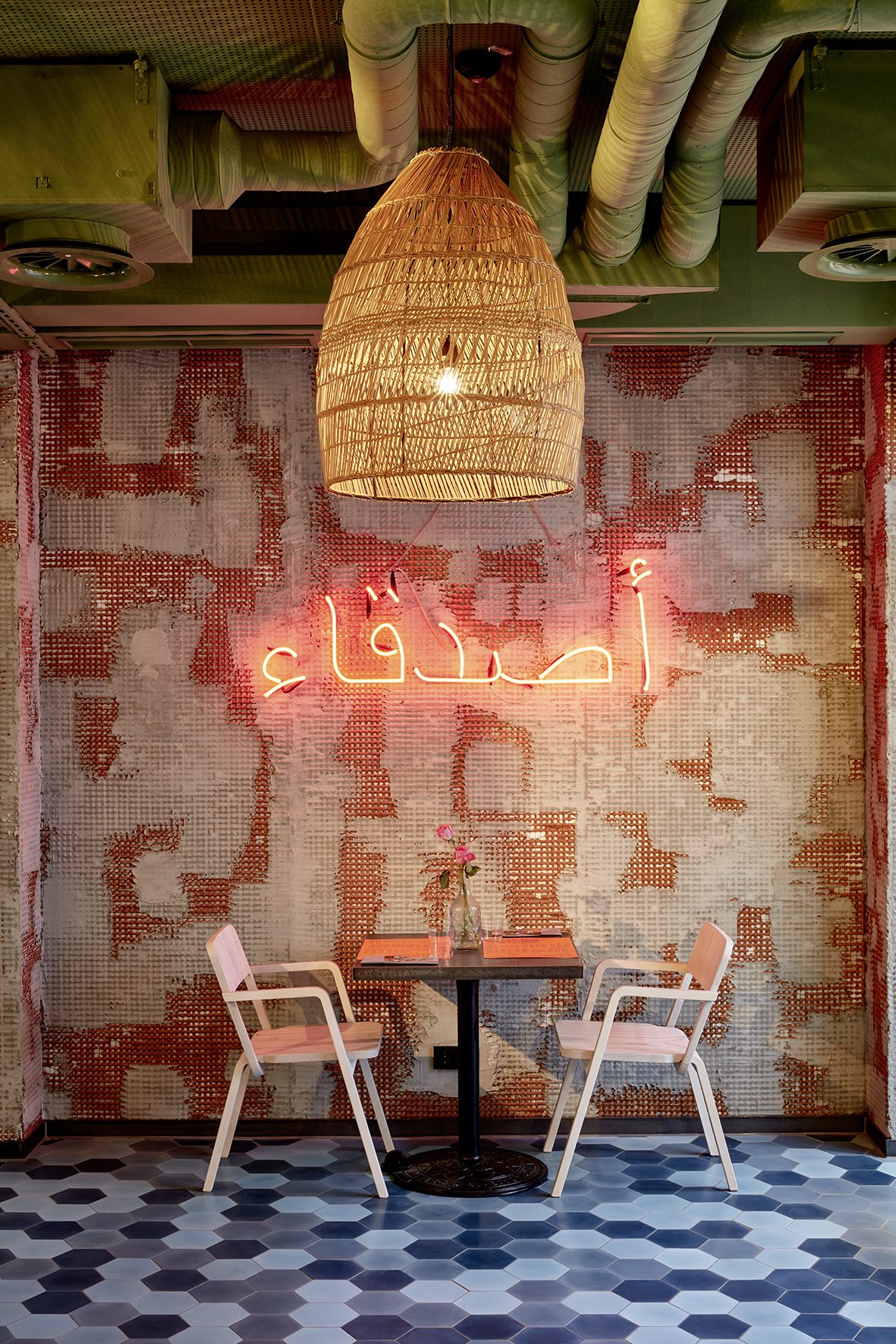 7. GUSTAV
If you have eaten at Gustav, you will tell your friends about it. You will probably call your mother afterward to discuss the detail of every dish. Why? Because Gustav is home to what many consider Frankfurt's best gourmet restaurant.
It is a definitive experience, and a rather pricey one. Not only does the food get served as a masterpiece here, but also its a wine-lover's dream.
Come here with a foodie lover, either for a very special occasion or an important business meeting.
ADDRESS: Reuterweg 57
8. CARTE BLANCHE
If you are comfortable with not knowing what you will eat, then Carte Blanche is your place! In other words, this means that Carte Blanche only offers surprise menus (from 5-course to 7-course) to their guests. As a consequence – you need to come open minded, because you may be served some dishes you probably would not order yourself!
Above all, Carte Blanche puts a big focus on the origin of the ingredients. For example, the vegetables and fruits come from fields in Oberrad, and eggs as well as some of the meat come from a farm in Bad Vilbel-Gronau.
Finally, also the wine pairing will be a surprise. Why? Because it would be difficult to pair wine if you do not know what will be served on your plate! Interesting, right?
ADDRESS: Egenolffstrasse 39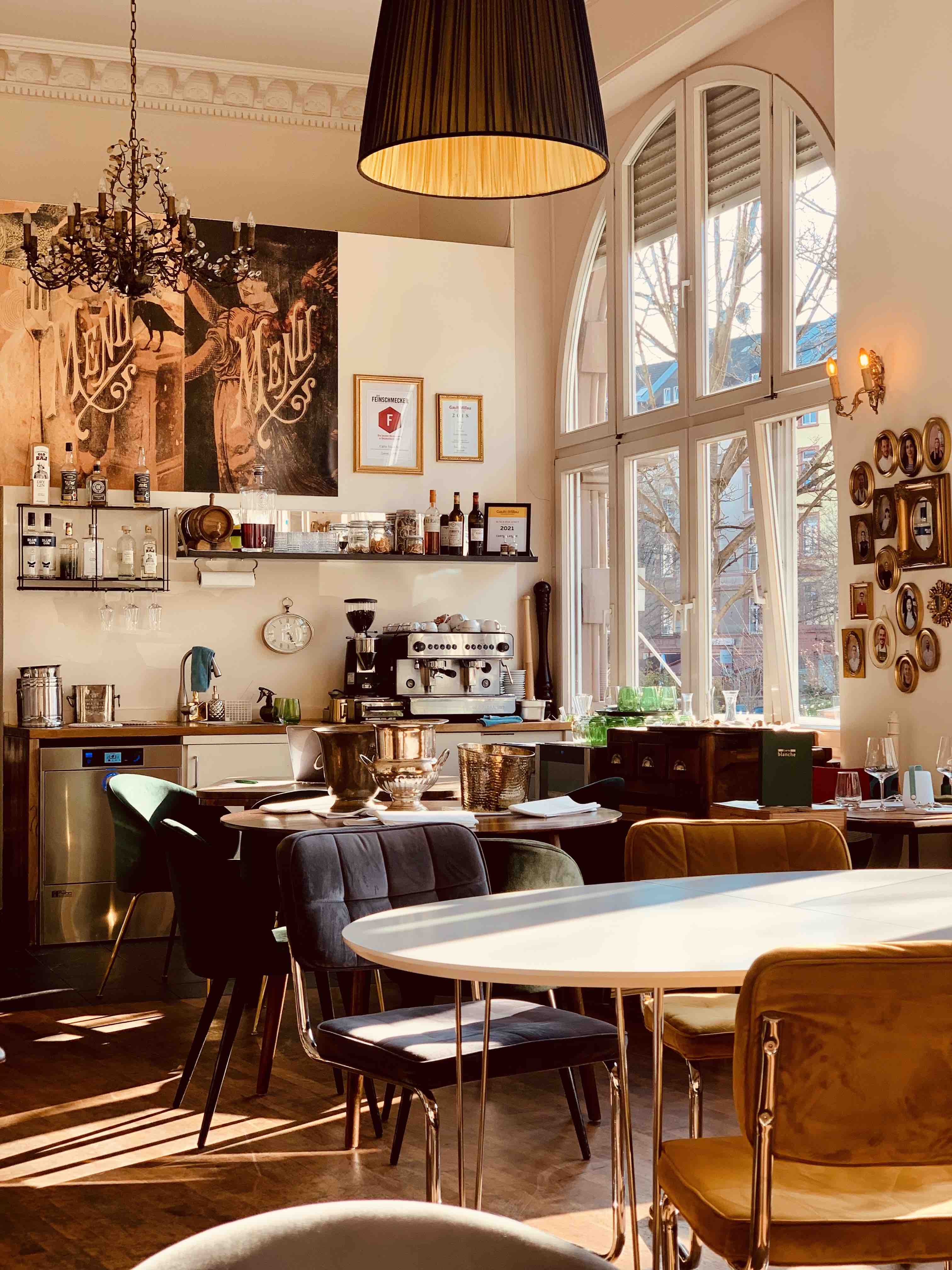 9. KNOBLAUCH
Tucked into a pretty residential street in Westend, Knoblauch is without a doubt my absolute favourite for a date. Hovewer, it needs to be a date on a rather warm evening so that you can sit outside. There are only about 4 tables so make sure to reserve in advance and stress a couple of times that it needs to be a table outside. The inside of the restaurants could use some renivation work to be honest. Knoblauch is a German & French cuisine fusion, which hits all the right spots. So imagine cucumber gaspachio followed by salmon with quinoa and rhubard crumble! My dream menu!
I have to wait until summer to get a decent photo so please bare with me!
ADDRESS: Staufenstraße 39
10. LOHNINGER
Best Austrian food you will get outside of Austria. Since its opening in 2010 Lohninger has been a Frankfurt institution. Being located right in the heart of Frankfurt's Museumuffer (Museum street) is a definte plus.
Do you think that Austrian charm and fine dining are incompatible? Then you obviously have not yet eaten Mario Lohninger's cuisine.
You can choose between two set menus: Die Heimat (homeland) with its Austrian classics and Die Welt (The World) with the more international cuisine.
ADDRESS: Schweizer Straße 1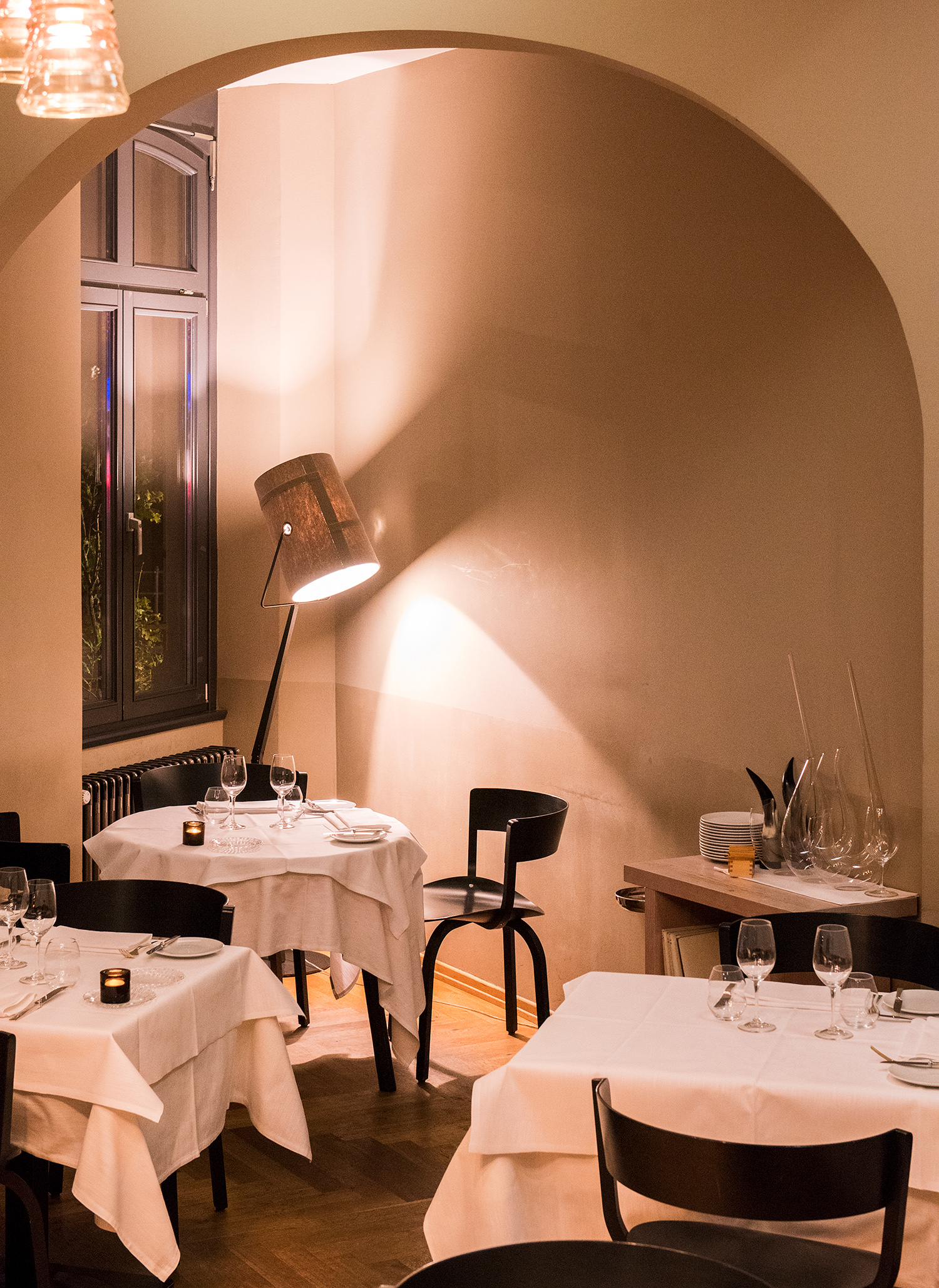 FINAL TIPS
To conclude – if you only had to choose just three restaurants from above list in Frankfurt, then I would recommend the following:
Firstly – Yaldy to experience Frankfurt's Bahnhovsviertel and some truly creative and innovative food and drinks
Secondly – The Chairs because of how down to earth it is yet how truly sophisticated their cuisine is
Finally – Seven Swans to find out why this was the world's first vegan Michelin-starred restaurant
Enjoy!
In case you are searching for more inspiration for traveling, then perhaps some of my other Guides will be useful:
Or in case you are interested in something else than Germany: