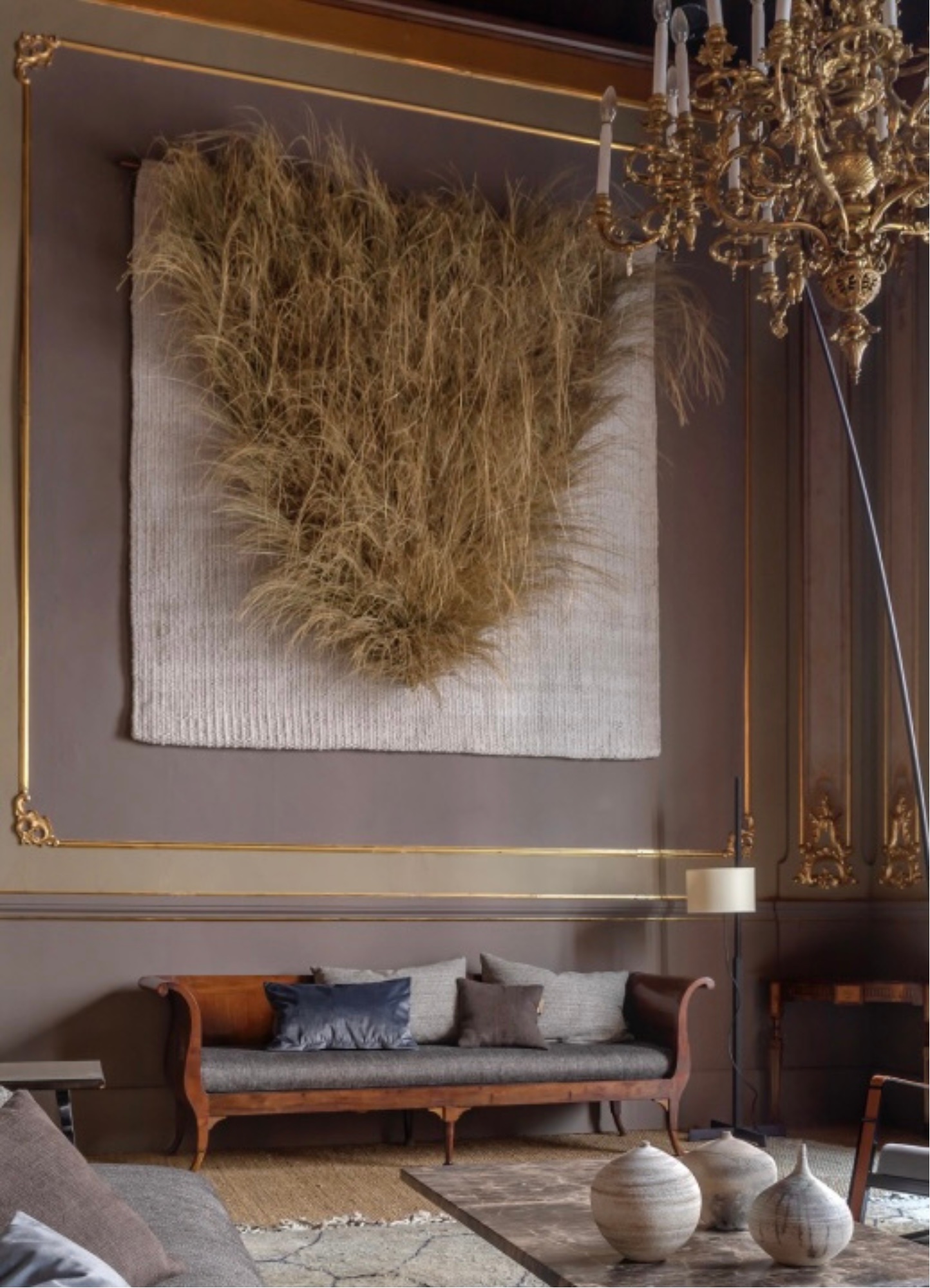 5 BEST HOTELS IN PALMA, MALLORCA (2023 LIST)
If you are looking for a list of the best hotels in Mallorca's capital – Palma, this is the right place for you. From designy boutique hotels to grand & opulent establishments, I have chosen my Top Five Best Hotels in Palma for you.
It is without a doubt worth it to visit Palma. I also think it makes sense to spend a night there before going on to explore all this magical island of Mallorca has to offer.
Obviously, no trip is perfect without staying at a place that makes you feel special and represents what is best about the location. Therefore, I hope that you will find something to your liking below. Also, if you stay at one of those places I would love to hear from you!
My absolute favourite hotel in Palma. It is worth adding an additional night in Mallorca's capital to experience Can Cera.
This former palace will give you serious interior envy and get you to check every piece of period furniture and contemporary work before you go to check Palma's key highlights. It is also a great people-watching spot as Can Cera hosts a private member's club.
Please note this is an adults only hotel.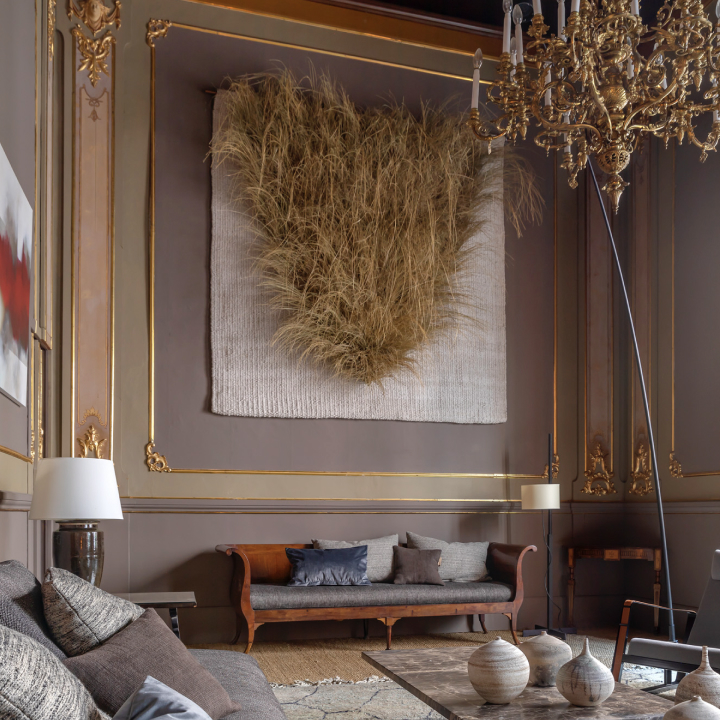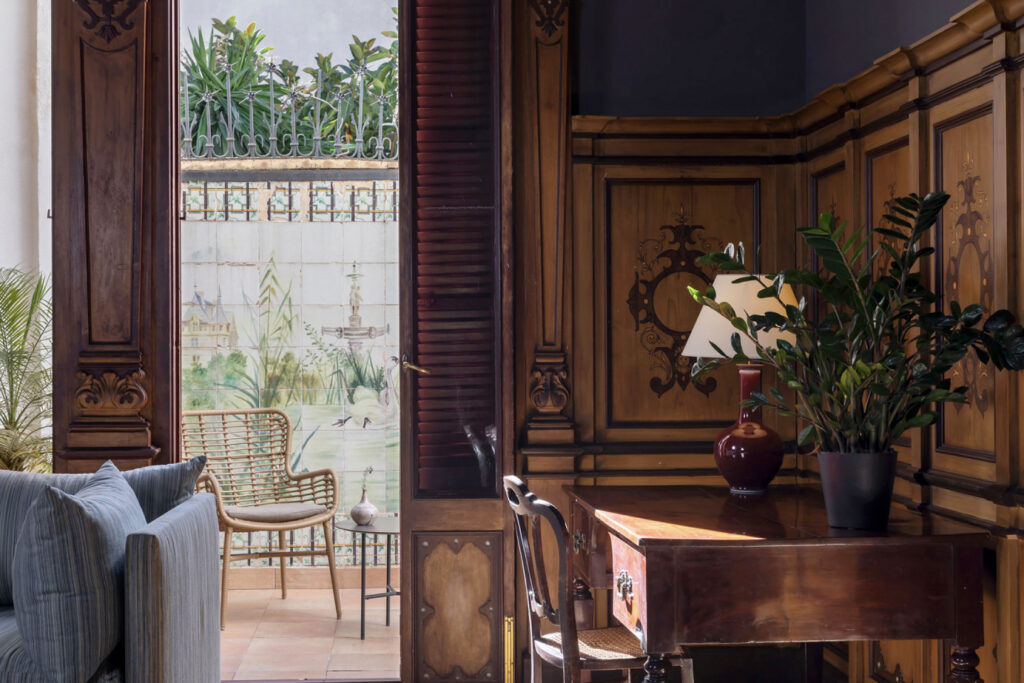 This is a great option for those who appreciate grand interiors. While getting to benefit from everything the capital of Palma has to offer, you can still enjoy the peacefulness of this hotel, including its garden. As regards their best room, I would recommend their Premium Suite, which is particularly beautiful.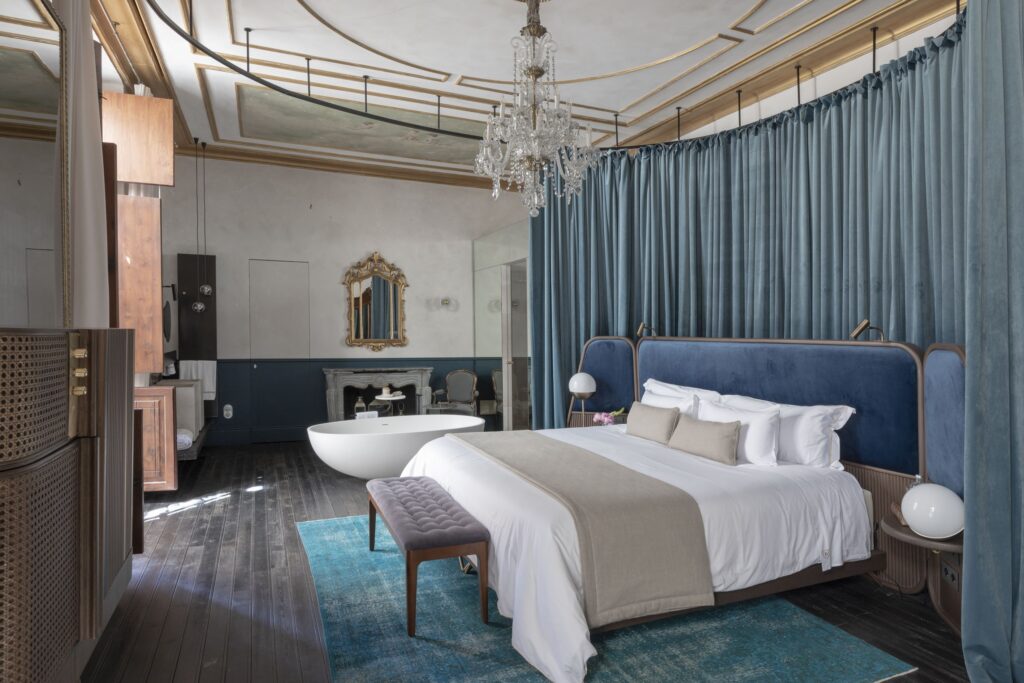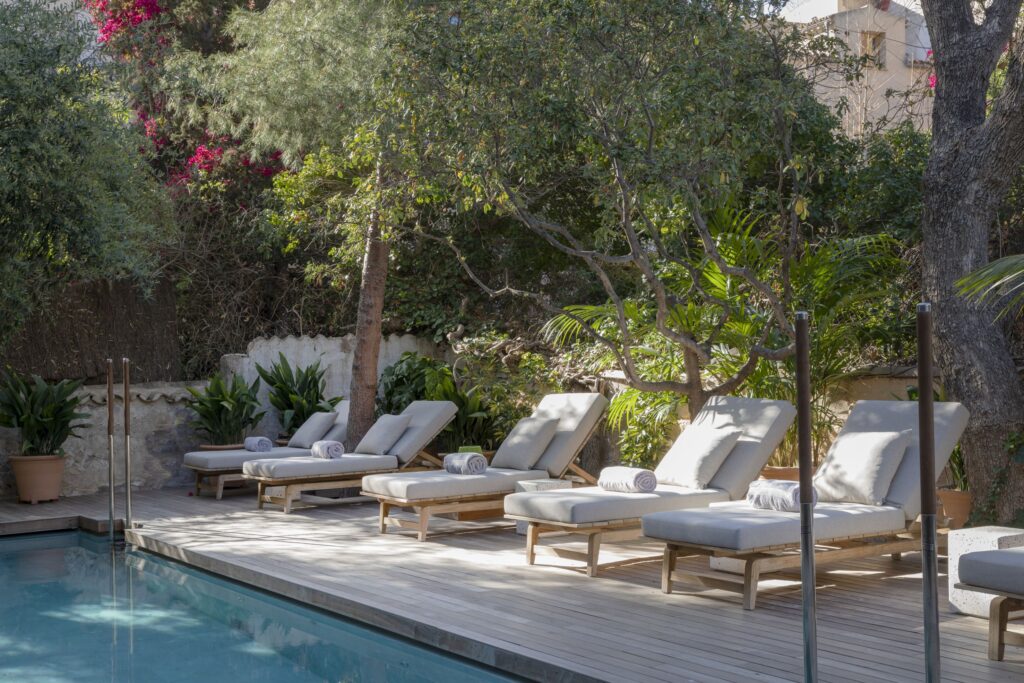 This is my top pick for watching Palma go by. We spent a lovely afternoon here, watching both locals and curious tourists pass by.
Expect eclectic interiors and vibrant colours. Another big plus is the rooftop pool.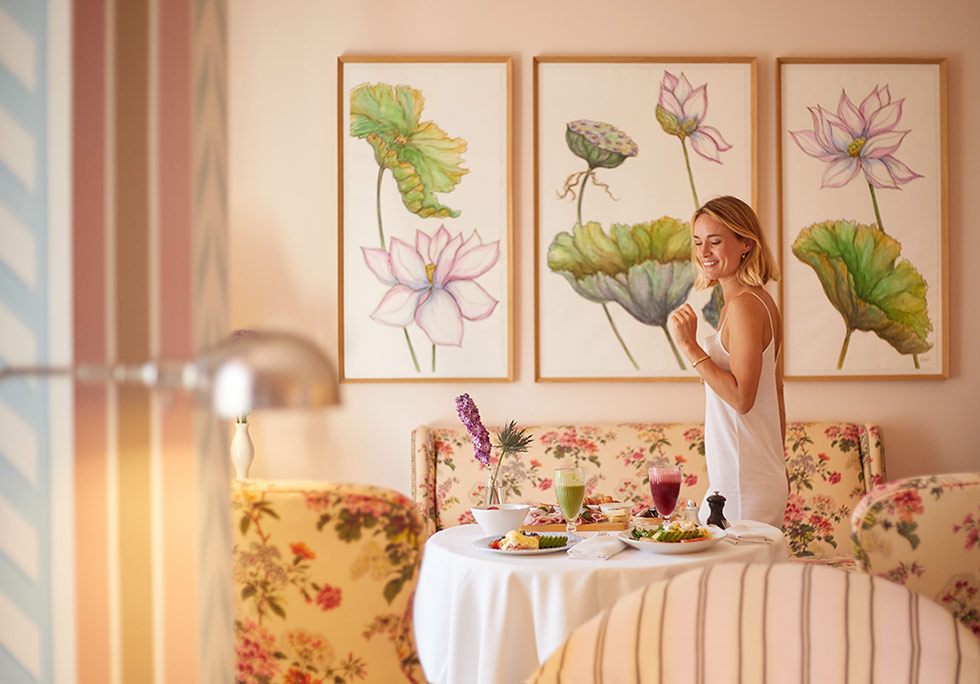 This hotel is a great example of a brilliant restoration of a19th-century mansion to its former glory. Run by the Soldevila Ferrer family, you will feel how much heart and thought has been put into this undertaking. This is definitely an option for a rather luxurious stay. Set in a prime position in Palma's old town, Sant Francesc Hotel Singular is without a doubt ideal for a luxury city break.
The prime location in Palm's historic old town next to the Basilica is a definite plus.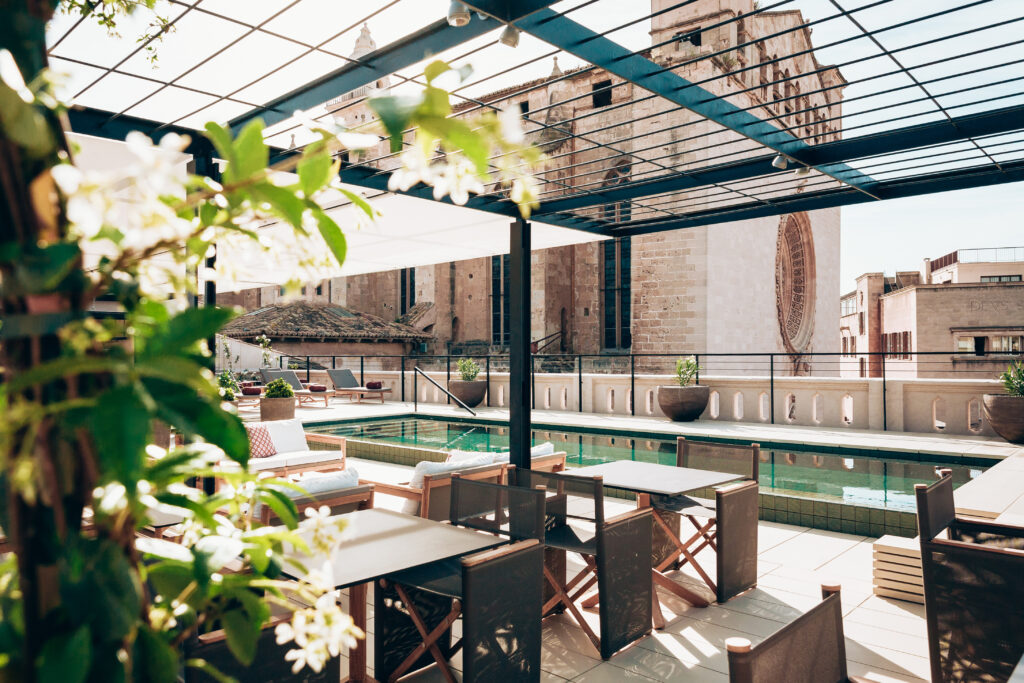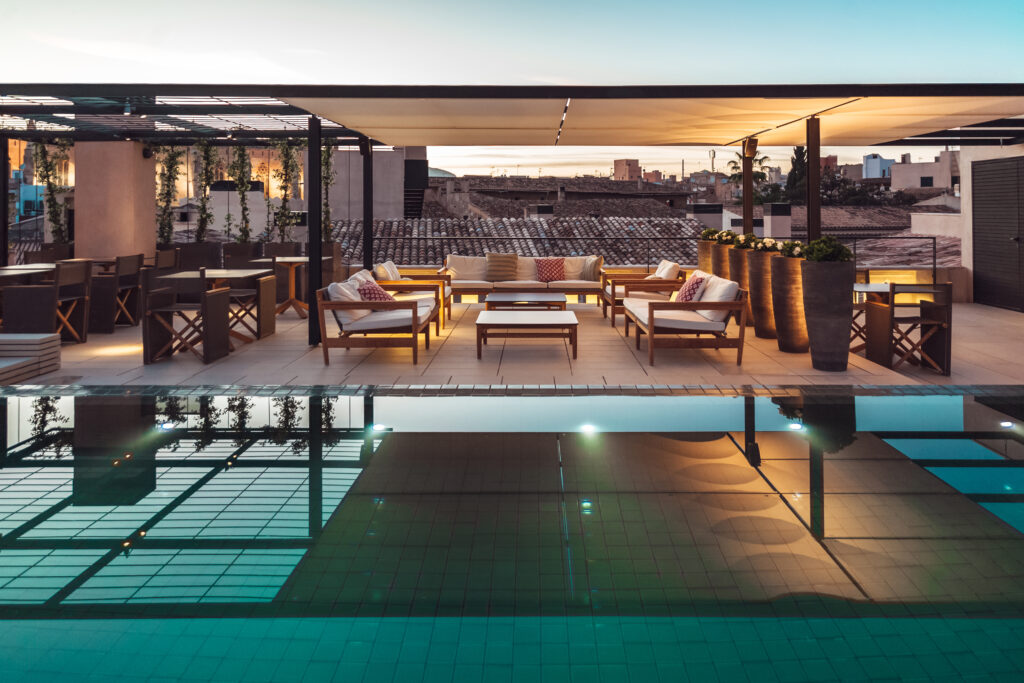 Here the location is really top – not only are you by the seafront but also next to the famous Cathedral of Palma.
El Llorenç is an adult-only option, with a big focus on design.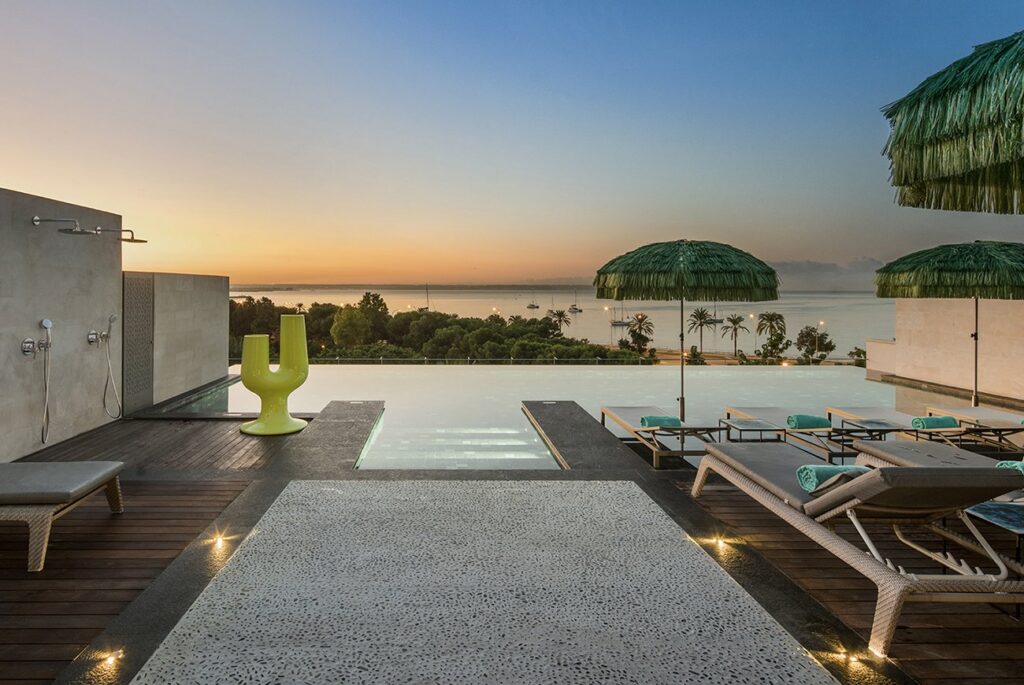 Final thoughts
One should really add a night in Palma, before heading to explore the rest of the island. I would definitely recommend staying at Can Cera which has truly incredible interiors and design. Should you not want to stay for the night in Palma, then at least have a drink at the patio of Cappuccino Hotel and watch the city go by.
In case you would like to find out more tips for Mallorca, please check my other posts:
– 10 Best Hotels in Mallorca (2022 List)
– 10 Most Beautiful Restaurants in Mallorca (2022 List)
Enjoy your trip and please tag me in your posts should you follow any of my recommendations!