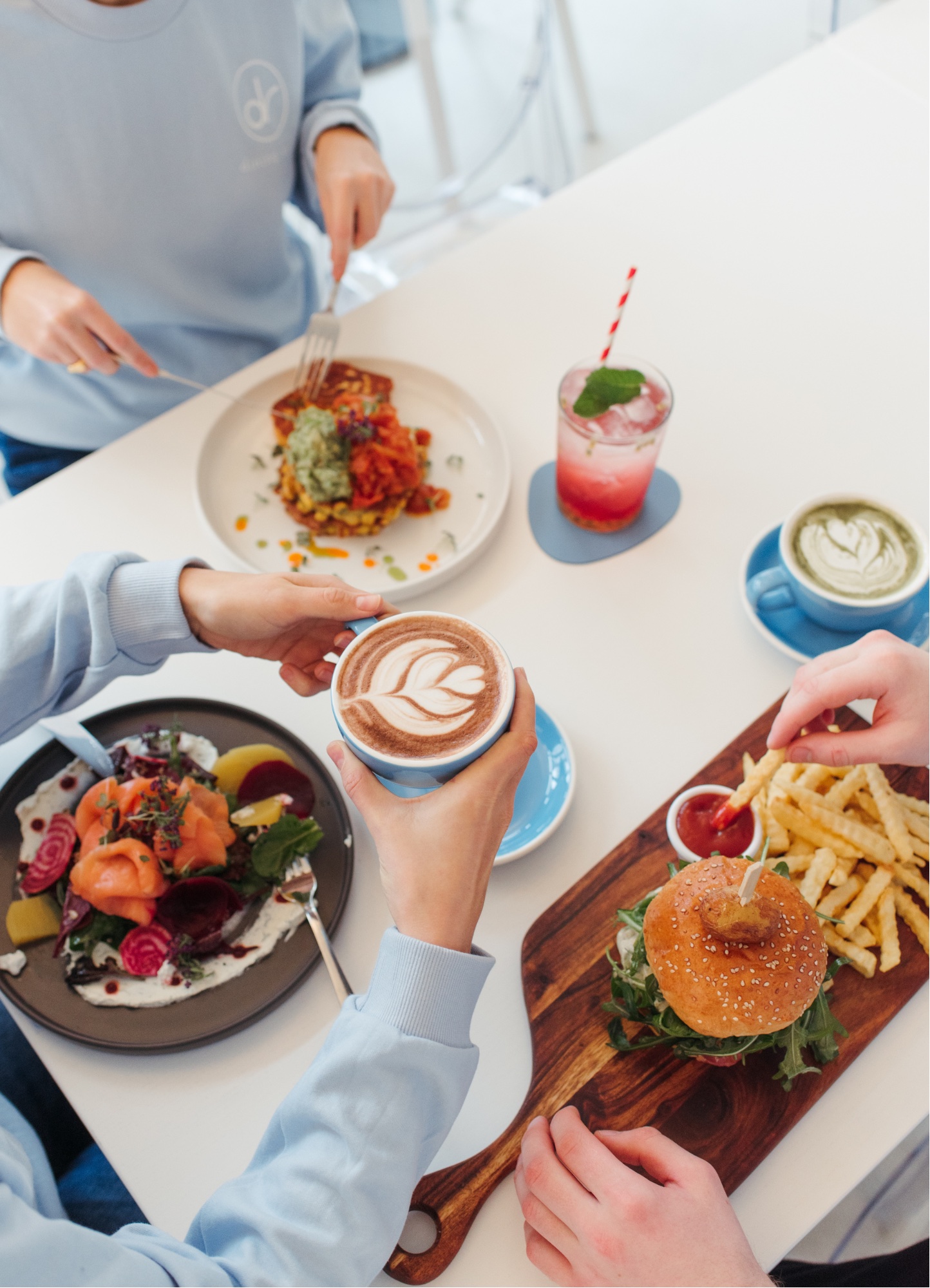 FRANKFURT – 8 BEST BREAKFAST & BRUNCH SPOTS
Are you looking for Frankfurt's best breakfast & brunch spots? Look no further, you have come to the right place!
If you have spent some time in Germany you will know that neither breakfast nor brunch is a German specialty. However, things are (fortunately) slowly changing in the right direction for brunch lovers.
It has taken me over five years to find a few really good places in Frankfurt, which are worth waking up for in the morning. And even though Frankfurt does not have hundreds of those (like London for example), the ones which I included are really worth visiting! Quality over quantity!
This is your's insider list not only of the best-known restaurants but also of those secret spots, only locals know about.
As more and more places are popping up, I will keep this list live so do come back!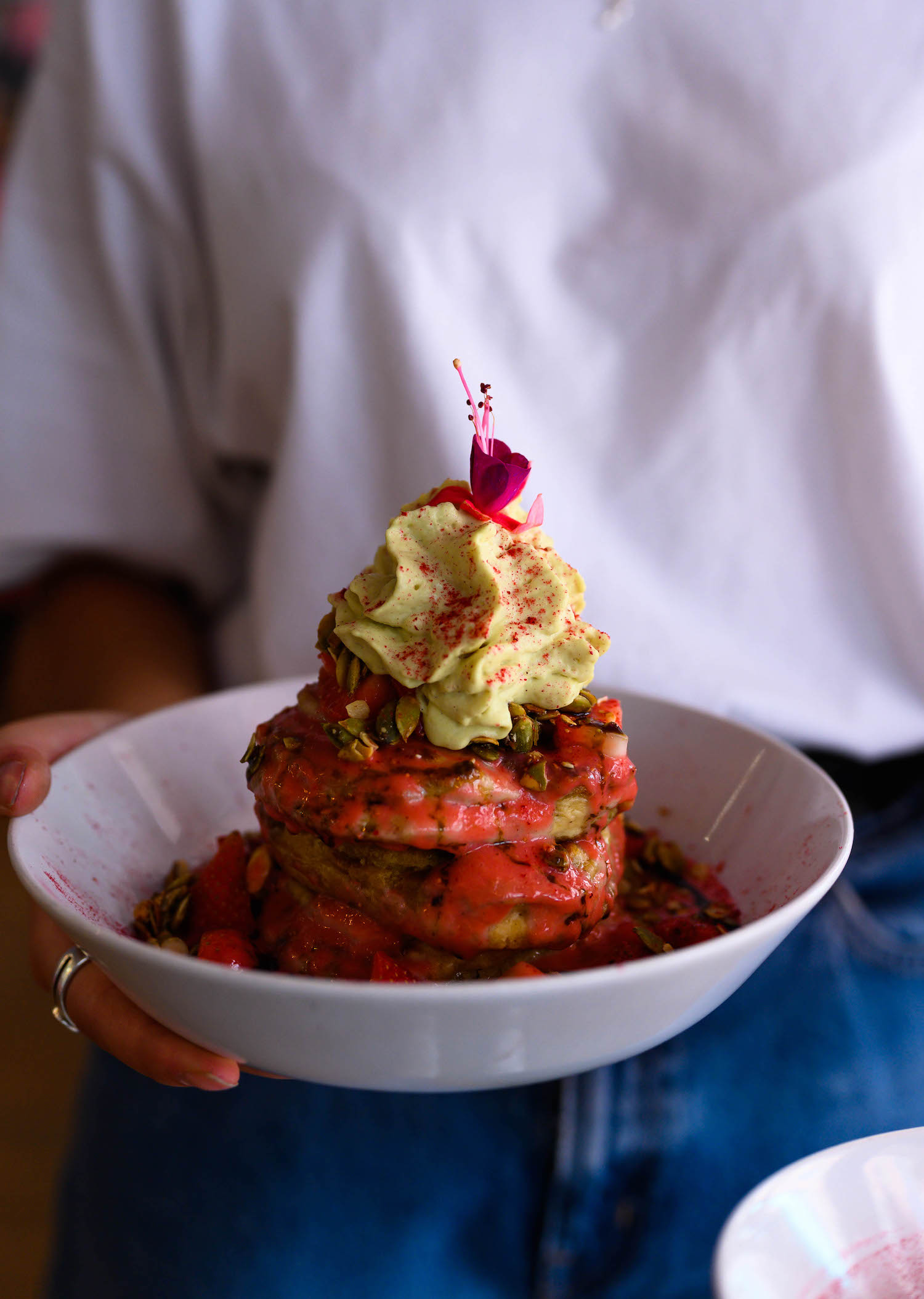 INTRO
Frankfurt is a secret no one seems to know about. Only those who live here, cherish it for what it has to offer. Some even say you need to live here to appreciate it.
There is also a saying which says that you cry twice about Frankfurt. First time when you need to move here and the second when you need to leave. I could not agree more.
So how can I show you the Frankfurt that we love without you needing to live here? Through showing you my favourite spots that I have discovered in my six years of living here.
In case you have read my Guide to Frankfurt's 10 Best Restaurants and Frankfurt's 10 Best Coffee Spots you are now well placed to read this most up-to-date Guide to the best breakfast & brunch in Frankfurt!
FRANKFURT'S BREAKFAST & BRUNCH SPOTS
MEHL WASSER SALZ
DINING RAUM
SUNNY SIDE UP
ELAINE'S DELI
CHINASKI
GRESSO
BADIAS
N.48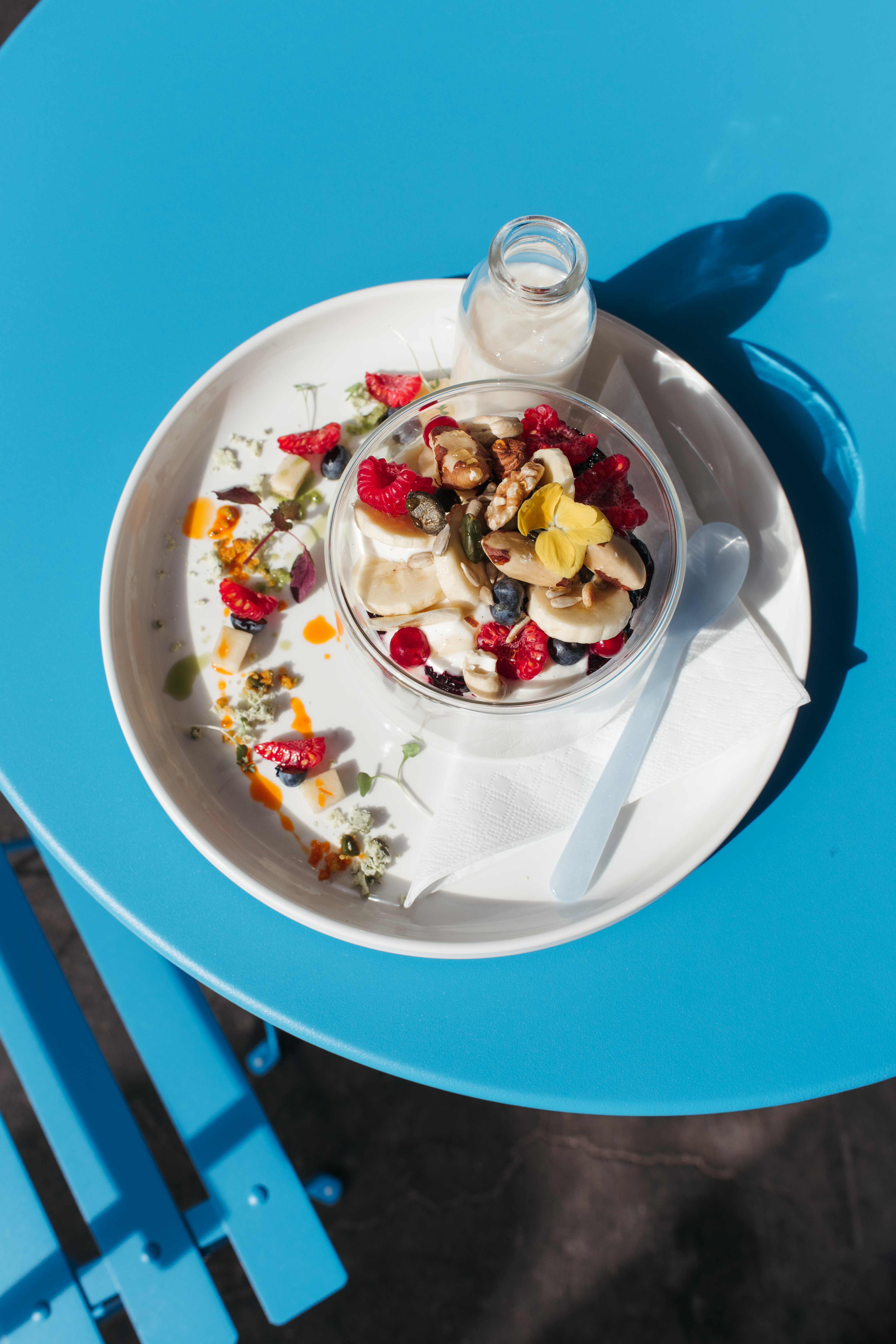 1. MEHL WASSER SALZ
Without a doubt the best place in Frankfurt for breakfast and brunch. Playful design and décor are mixed up with truly delicious food. Above all, Mehlwassersalz is down to heart, yet ambitious – exactly my perfect mix.
They bake their own sourdough bread, which you should enjoy with other homemade butter with sea salt flakes. If you are a bread fanatic like myself, this is the right address for you.
Make sure you do not leave without trying their omelette with cheese and the brioche with ricotta cheese and blueberries!
Lastly, Mehlwassersalz is also very conveniently located on the ground floor of the Museum of Modern Art (MMK), so you can combine art and food! Just perfect!
ADDRESS: Domstrasse 10
OPENING HOURS: Monday closed, Tuesday to Sunday 10 am – 6 pm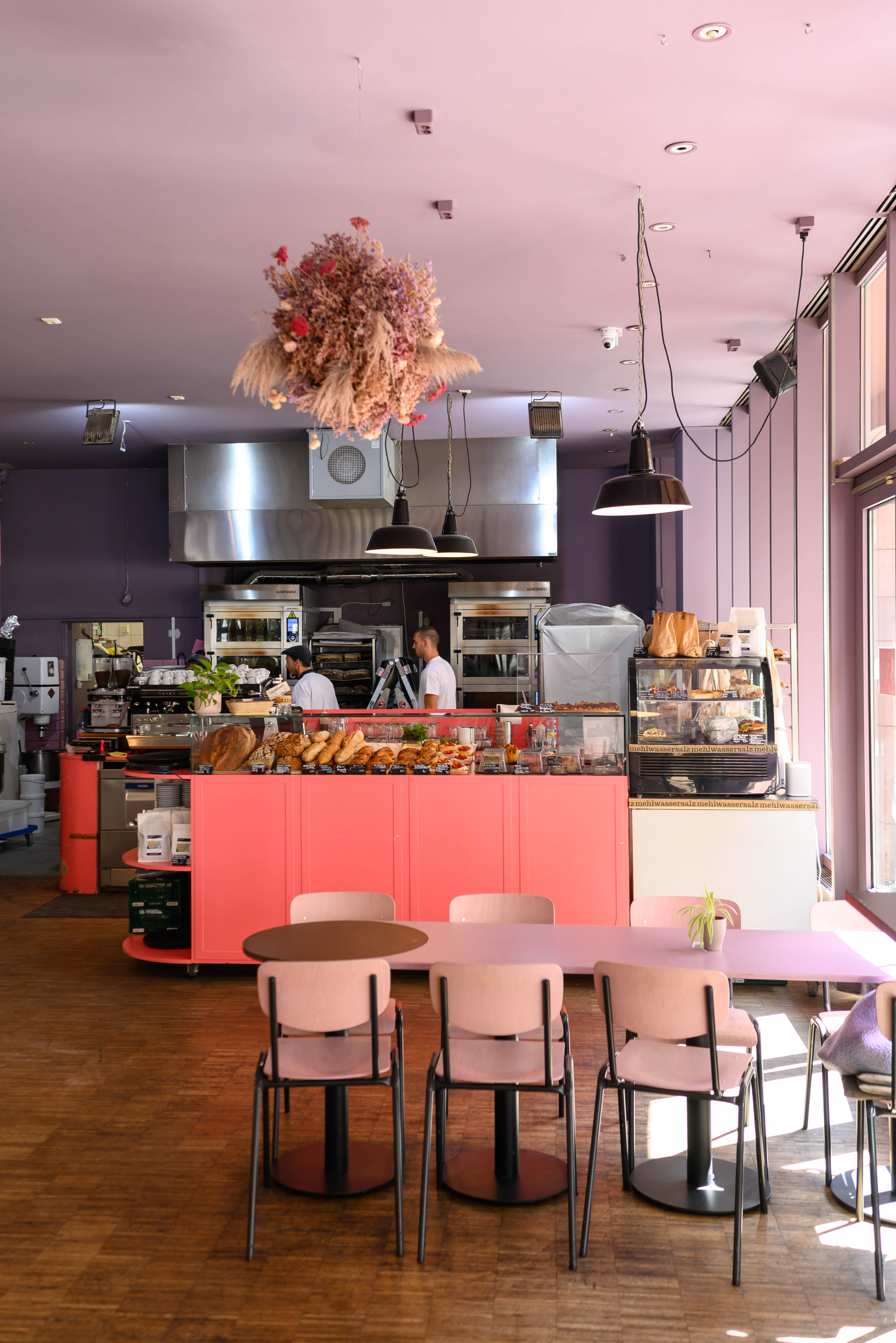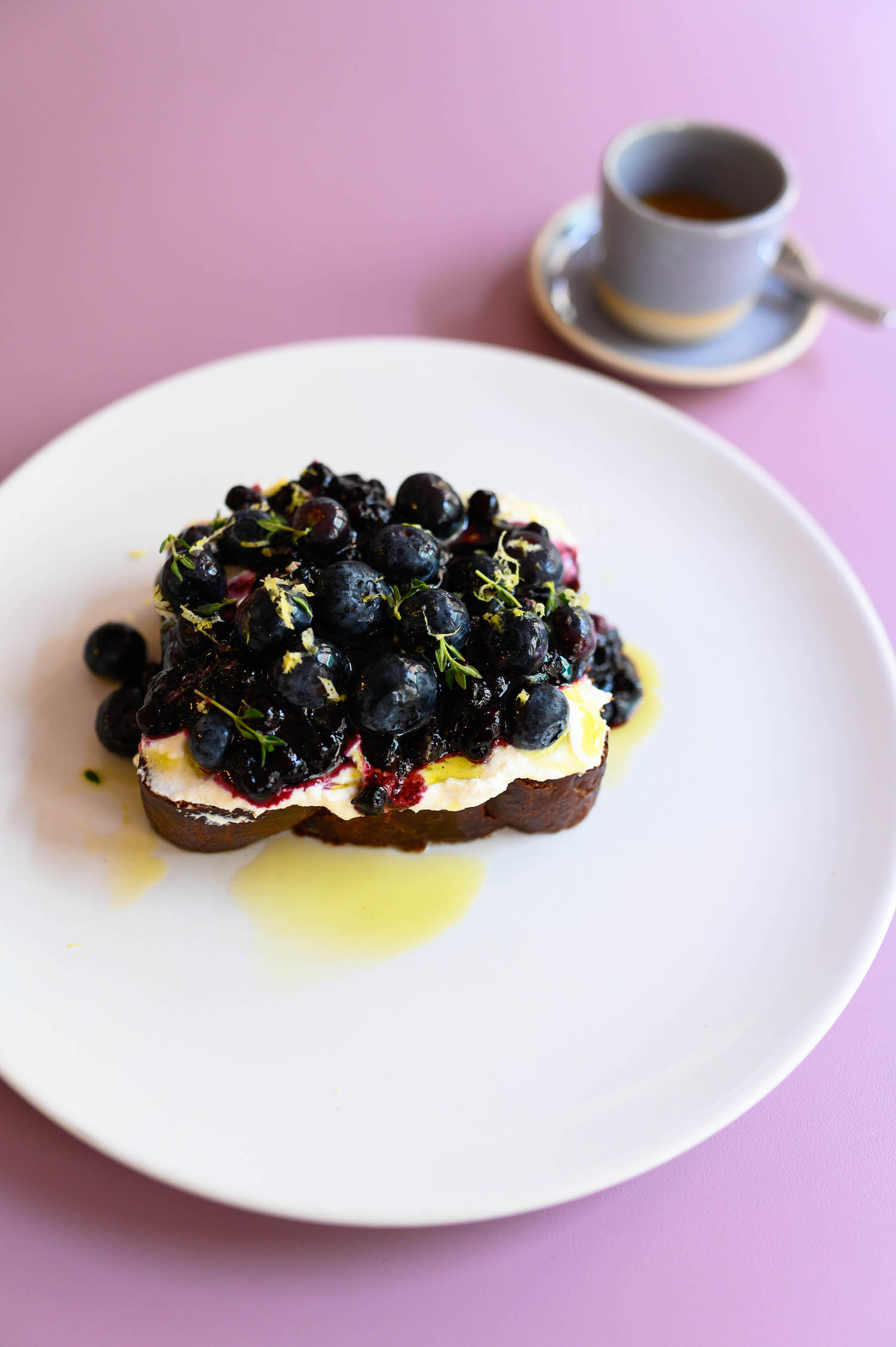 2. DINING RAUM
A love for food, coffee, and music was the foundation for Dining Raum. Two cousins from Korea started a few years ago in Frankfurt what is now probably one of the best brunch spots in the city. And who does not love a family undertaking?
The brunch connoisseurs know that Australian brunch is the best brunch. So luckily for us living in Frankfurt, the two cousins based their breakfast menu on Australian cuisine.
The menu boasts classics such as sourdough with smashed avocado and poached eggs.
ADDRESS: Fahrgasse 15, just a stone's throw from the Holy Cross Brewing Society
OPENING HOURS: Monday – closed, Tuesday-Sunday 9 am – 6 pm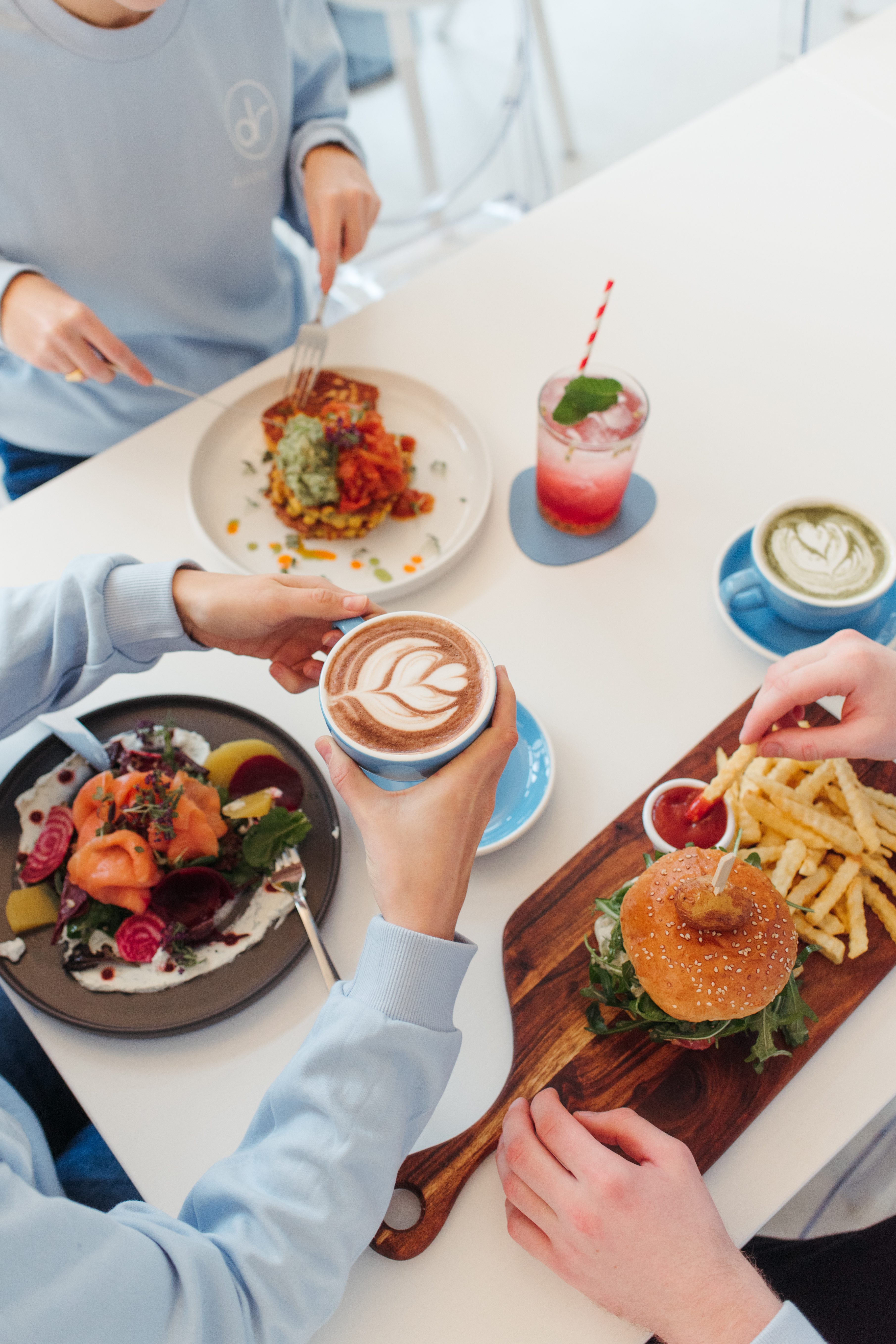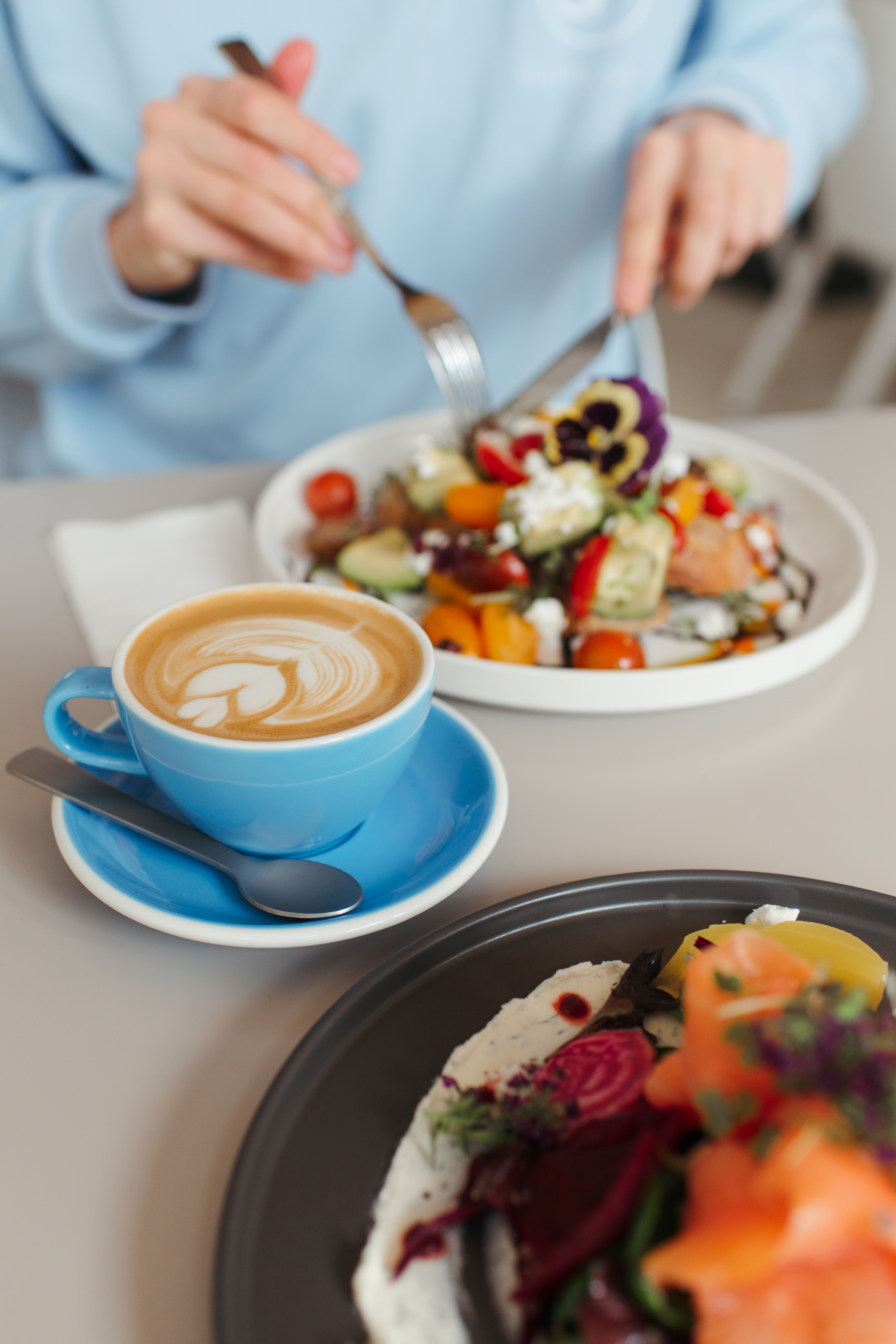 3. SUNNY SIDE UP
Everyone in Frankfurt either knows or has been to Sunny Side Up. Above all, this is my go-to place for breakfast if I feel like I need to load up on energy and treat myself to something more healthy.
My usual order is Double trouble porridge or Sunny Side Up Stulle with Matcha on coconut milk. And you have to try their bounty raw bar, it is really incredible!
ADDRESS: Bockenheimer Landstrasse 9
OPENING HOURS: Monday-Friday from 8 am – 5 pm, Saturday-Sunday from 9 am – 5 pm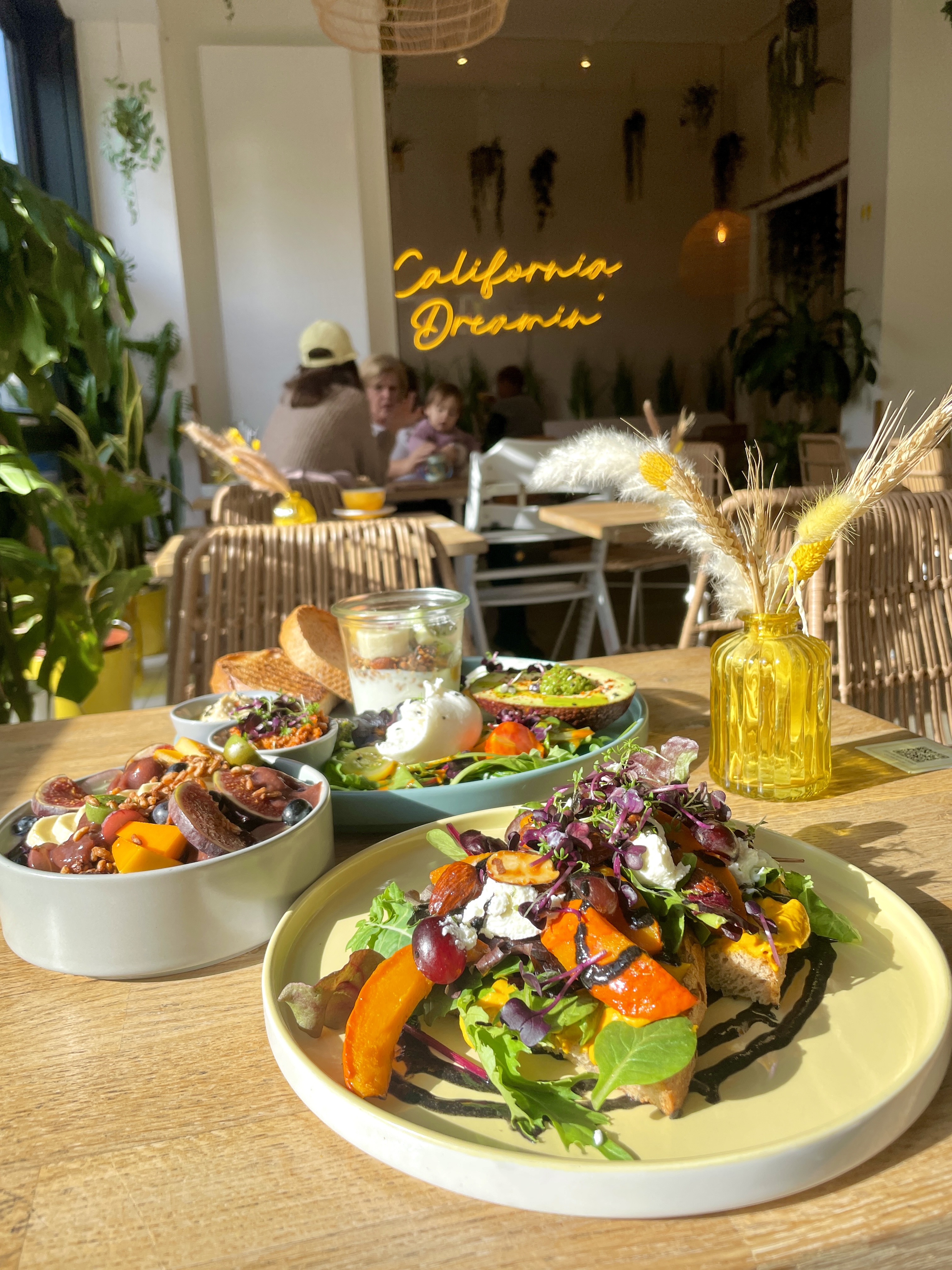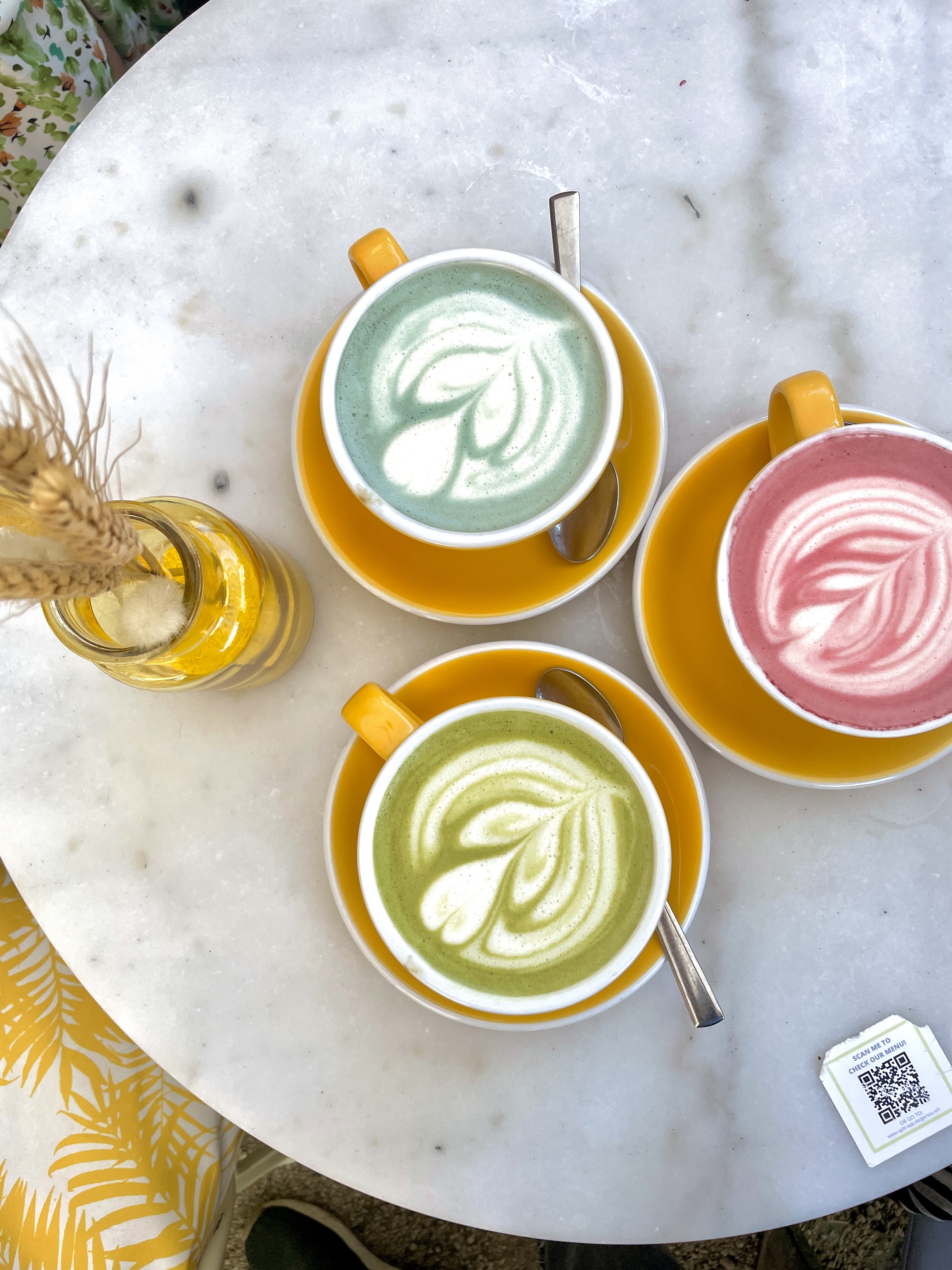 4. ELAINE'S DELI
Elaine's Deli tries to support the busy lifestyle with plenty of slow food and fresh drinks. The usual clientele at Elaine's Deli day bar is a complete mix: shareholders and anarchists, locals, and urban dandies.
They specialise in providing the caffeine kick in the morning, together with some healthy breakfast options. In case you are feeling like it, they would also serve you a well-deserved aperól.
ADDRESS: Fahrgasse 7
OPENING HOURS: Monday – closed, Tuesday-Friday 8.30 am – 7 pm, Saturday – Sunday 10am – 7 pm
5. CHINASKI
As the Time Out itself has said – Chinaski is where the "Bohemian meets business". One could say that Chinaski probably has the most fashionable crowd in Frankfurt. It also has some of the best breakfast & brunch menus you will get in the city. Try their morning golden bowl or Raffaello pancakes.
They have a few tables outside which are great to sit on and enjoy Frankfurt's life.
ADDRESS: Bockenheimer Landstraße 1-3
OPENING HOURS: Monday & Tuesday 9 am – 11 pm, Wednesday – Friday 9 am – 12 am (midnight), Saturday 10 am – 12 am, Sunday 10 am – 4 pm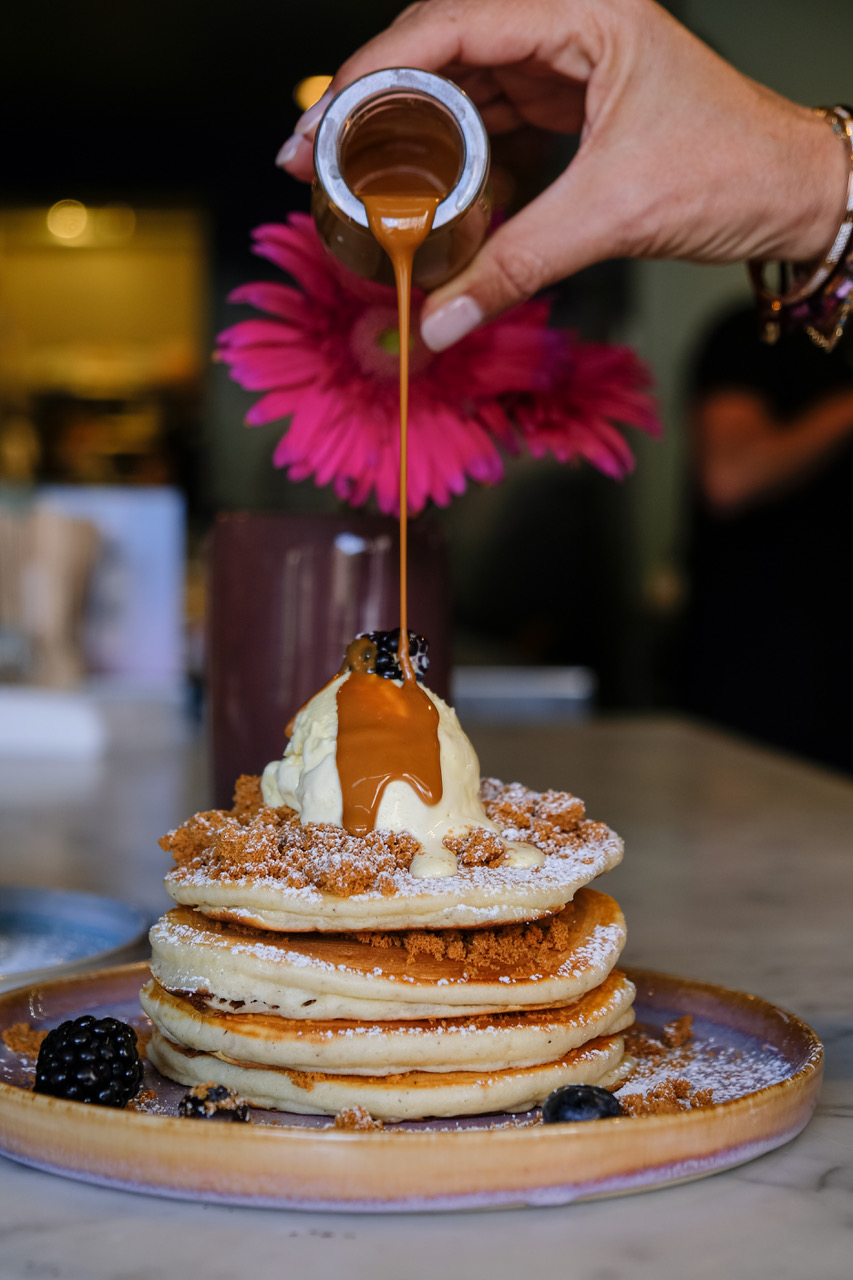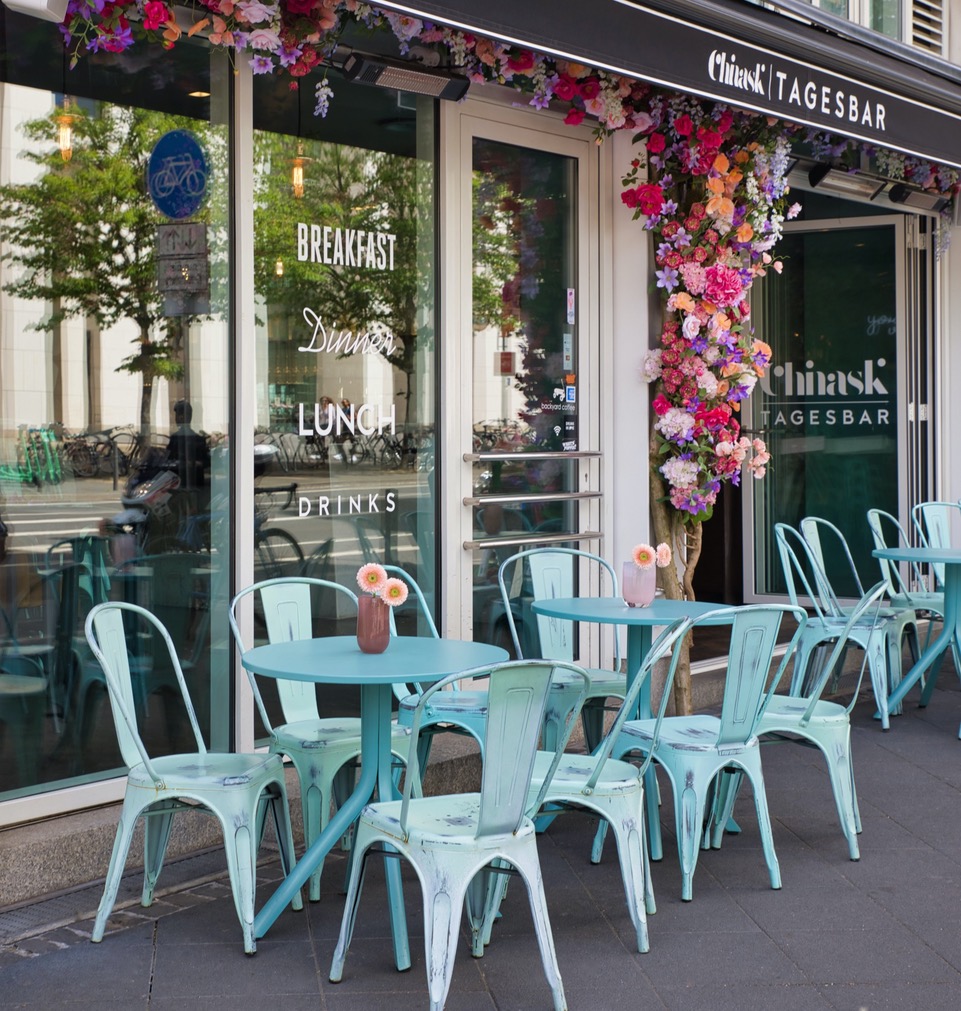 6. GRESSO
Technically, Gresso is more of a coffee lover's destination than a brunch fanatic. But their Saturday breakfast egg sandwich changes it all! They only serve it on Saturday so make sure to come then! Alternatively, in case you fancy something sweet then you should definitely go for their pistachio croissant!
ADDRESS: Grüneburgweg 1
OPENING HOURS: Monday – Wednesday 7.30 am – 7.30 pm, Thursday closed, Friday 7.30 am – 9 pm, Saturday 8.30 am – 9 pm, Sunday closed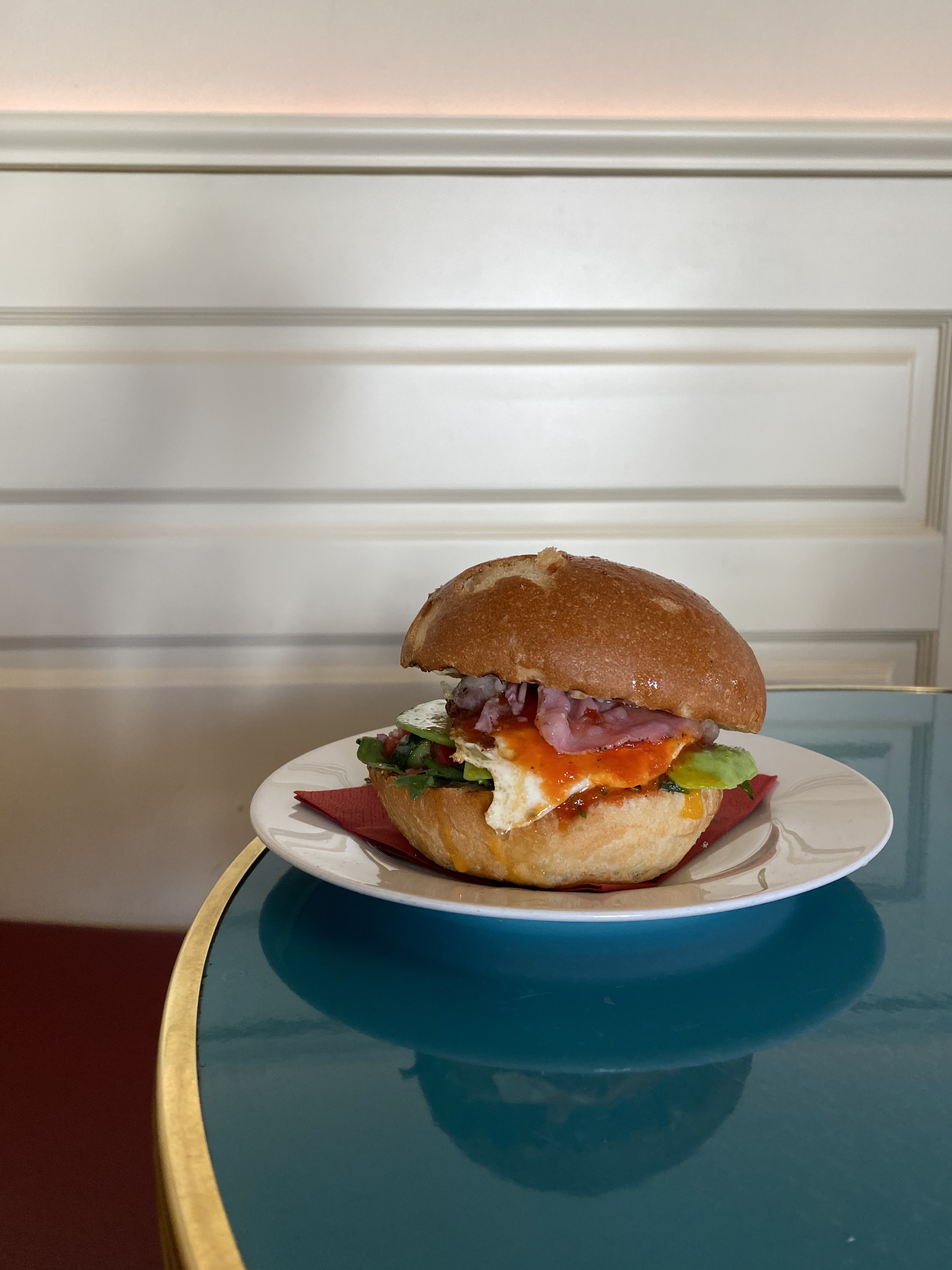 7. BADIAS
Rather conveniently located in the heart of Frankfurt's old town, Badias is on the ground floor of the famous Schirn Museum for contemporary art.
It has a great outdoor seating area, which is particularly well suited to larger groups of friends and families with kids who want to run around.
Try either their buttermilk pancakes with blueberry sauce, creme patisserie, and pistachio or the red shakshuka.
ADDRESS: Romerberg 6A
OPENING HOURS: Monday closed, Tuesday 10 am – 7 pm, Wednesday to Saturday 10 am – 11 pm, Sunday 10 am – 7 pm
8. N.48
You would not know about N.48 unless you were a Nordend local. Here the origin of ingredients plays an important role. Their menu is seasonal and they try to source their products as much as they can locally. Even though the breakfast menu is small, it is definitely well-selected! Oh, and their coffee is also very decent!
ADDRESS: Rotlintstraße 48
OPENING HOURS: Monday to Sunday 10 am – 5 pm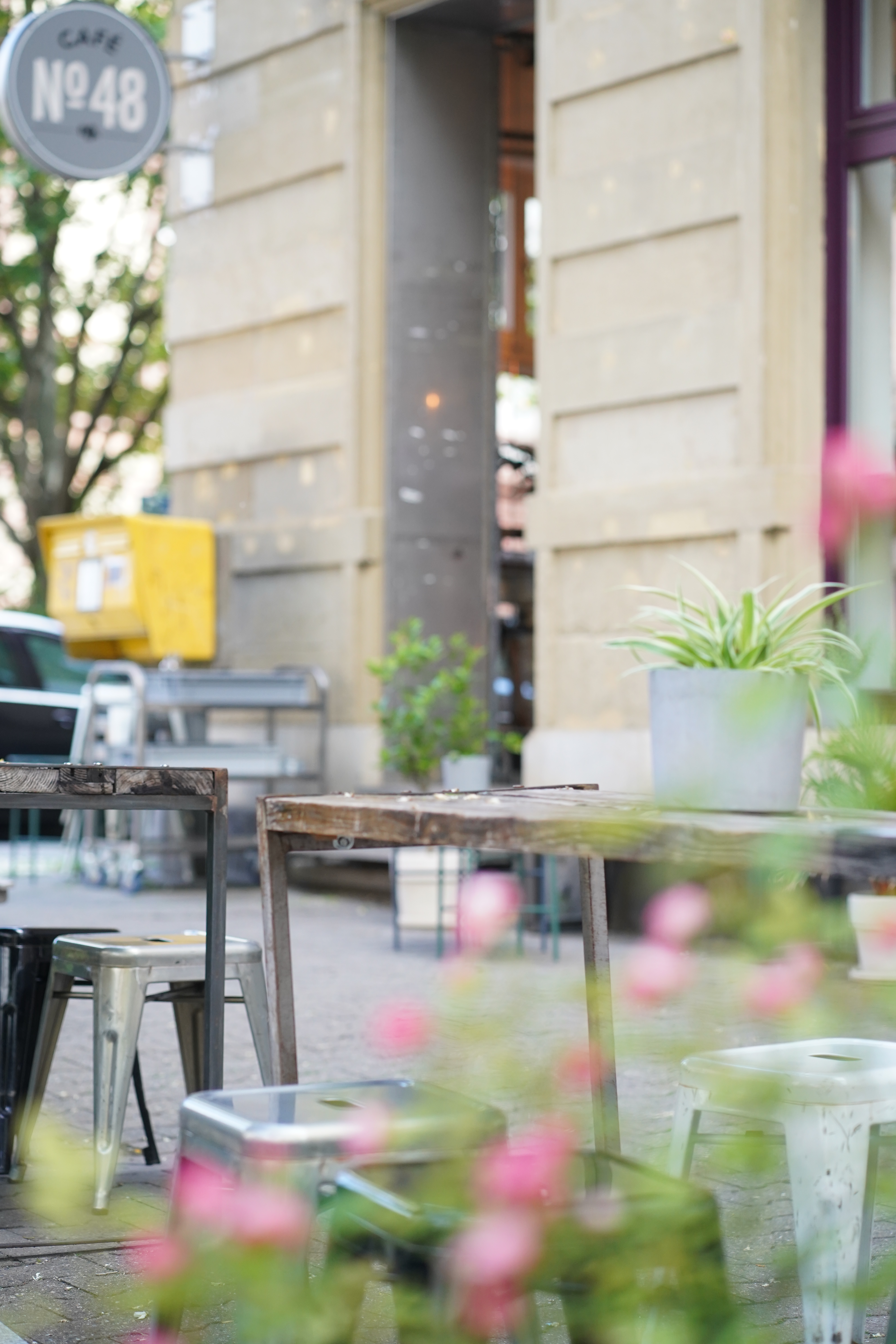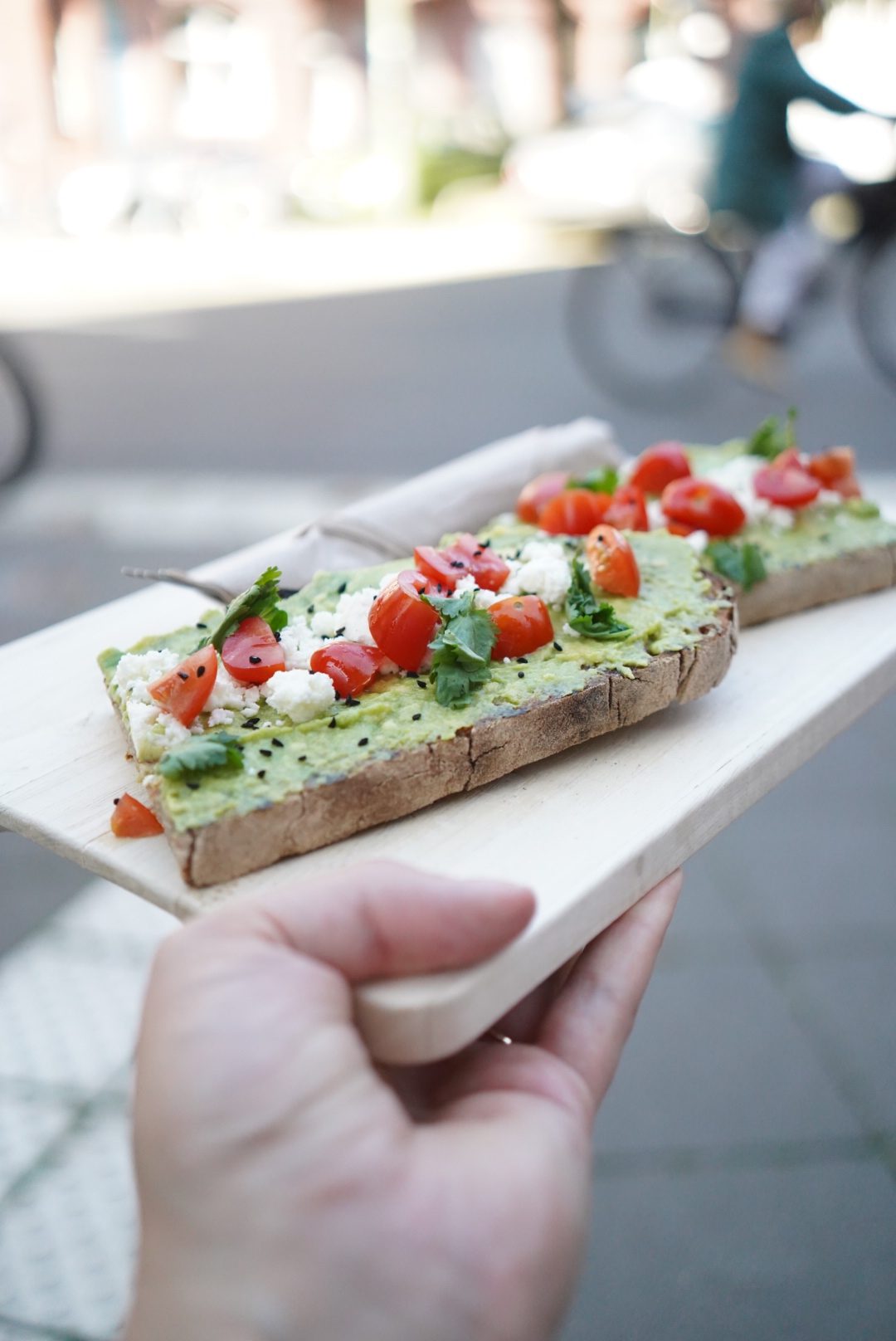 FINAL TIPS
To conclude – if you only had to choose just three places from the above breakfast and brunch list I would recommend the following:
Firstly, Mehl Wasser Salz – because their food really is the best in town!
Secondly, Sunny Side Up – Because of their healthy options and superfood lattes.
And finally, Dining Raum – because of their Australian based cuisine.
In case you are searching for more inspiration for traveling, then perhaps some of my other Guides will be useful:
Or in case you are interested in something else than Germany: