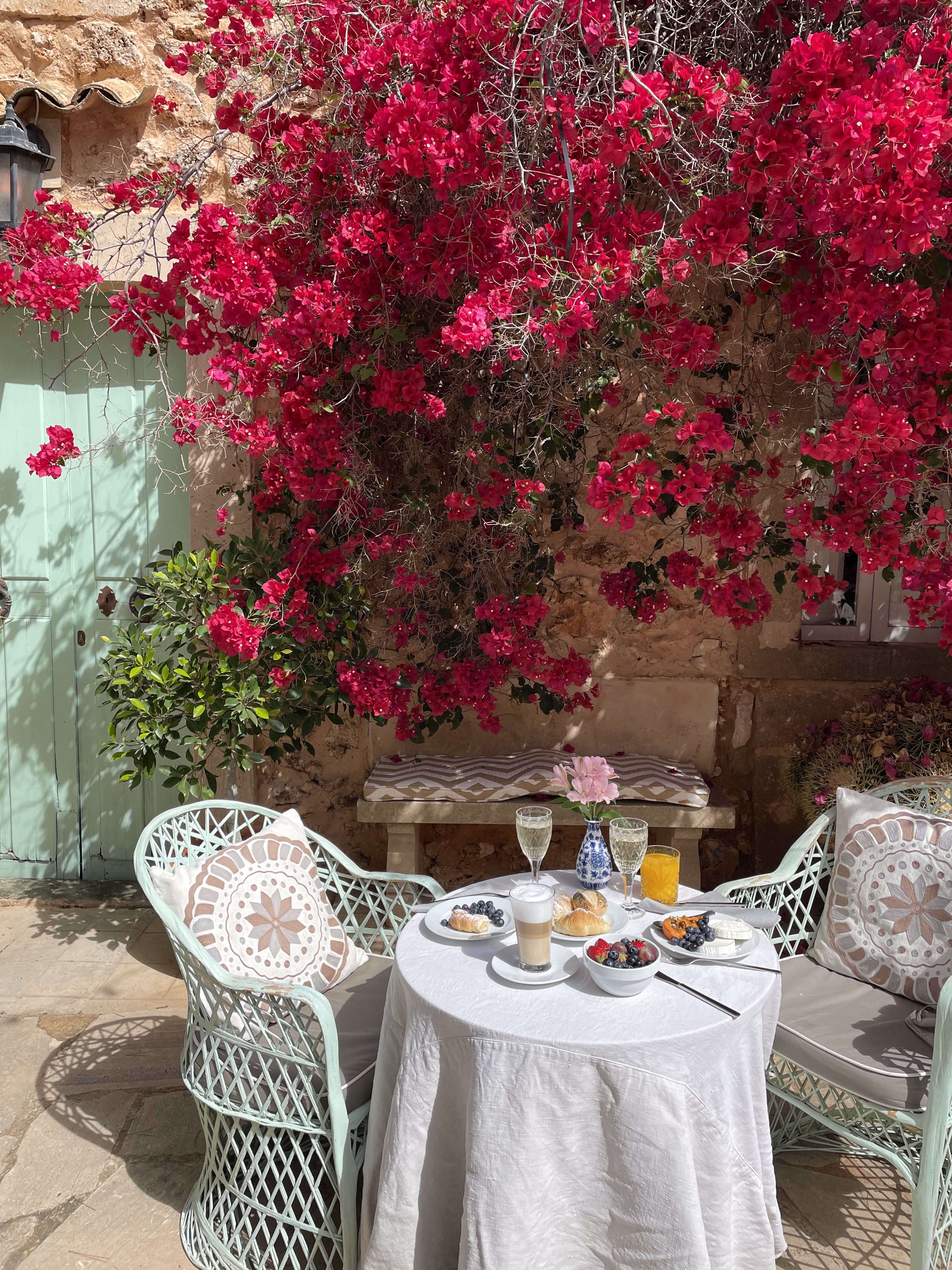 10 BEST HOTELS IN MALLORCA (2023 LIST)
If you are looking for a list of the best hotels in Mallorca, this is the right place for you. From modern boutique hotels to wellness hotspots and old converted mansion houses, I have chosen my top 10 list for you.
I went to Mallorca for the first time last year and fell in love with this beautiful island. We drove from West to East and North to South searching for the best places to stay. The below list is the result of our 18-day trip. I am sure that just like me you will fall in love with Mallorca's sapphire waters, truly beautiful villages and incredible hospitality.
Obviously, no trip is perfect without staying at a place that makes you feel at home and represents what is best about the location. Therefore, I hope that you will find something to your liking below. Also, if you stay at one of those places I would love to hear from you!
This is undeniably the best place to stay in the whole of Mallorca. La Residencia is a very special place. Therefore it should be reserved for very special occasions because it really doesn't get much better. Engagements, special birthdays, anniversaries and above all weddings can be celebrated here, in the most memorable ways.
It is genius at combining rustic beauty and traditional charm with luxury, while offering an unbeatable mountain setting. Also, its restaurant El Olivo is one of my favourite restaurants in the world.
In case you would like to find out more about La Residencia, find here my full review of La Residencia with all the details.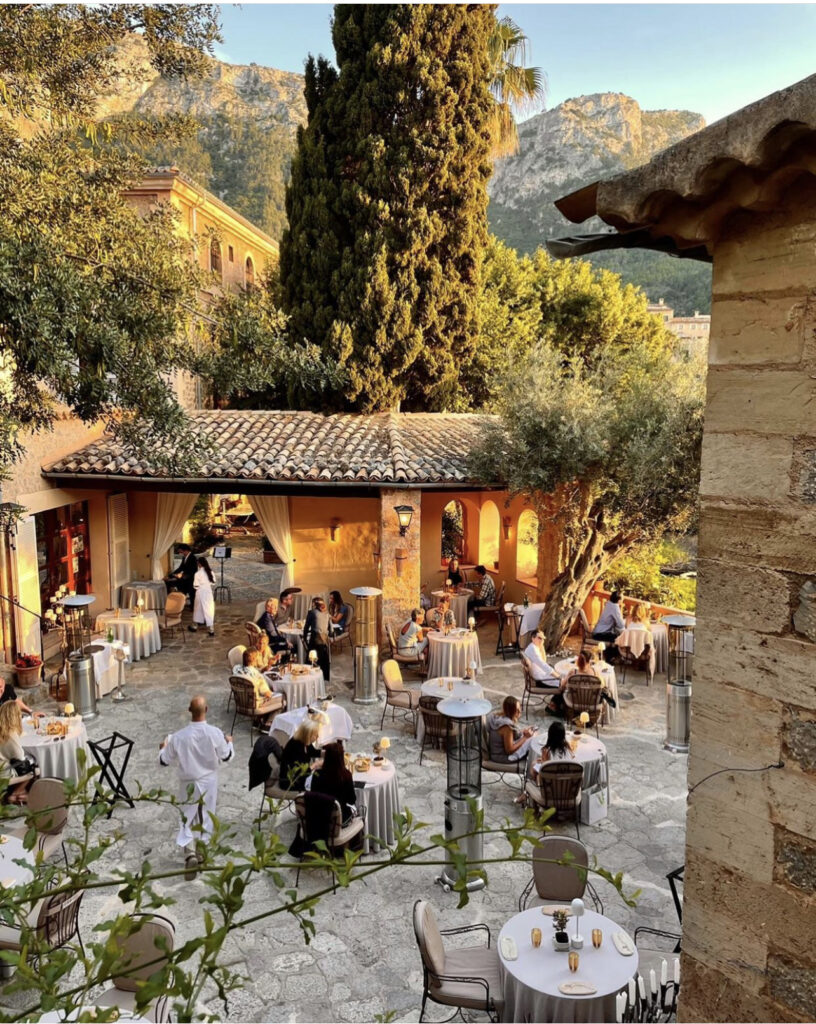 This old Mallorca country house is located in the magical Sierra de Tramuntana Mountains. Maybe it is the lush gardens and its wild flowers or the sound of silence interrupted only by the chirping of birds that makes the whole place as if out of a fairytale.
Even though Son discos is within walking distance to the beautiful village of Valldemossa, it still feels miles away from civilisation.
Without a doubt, it is a place for nature lovers, and those who appreciate peace. Son Viscos focuses on maintaining traditions, supporting well-being of the body and the soul as well as healthy and local food. Please note this is an adults only hotel.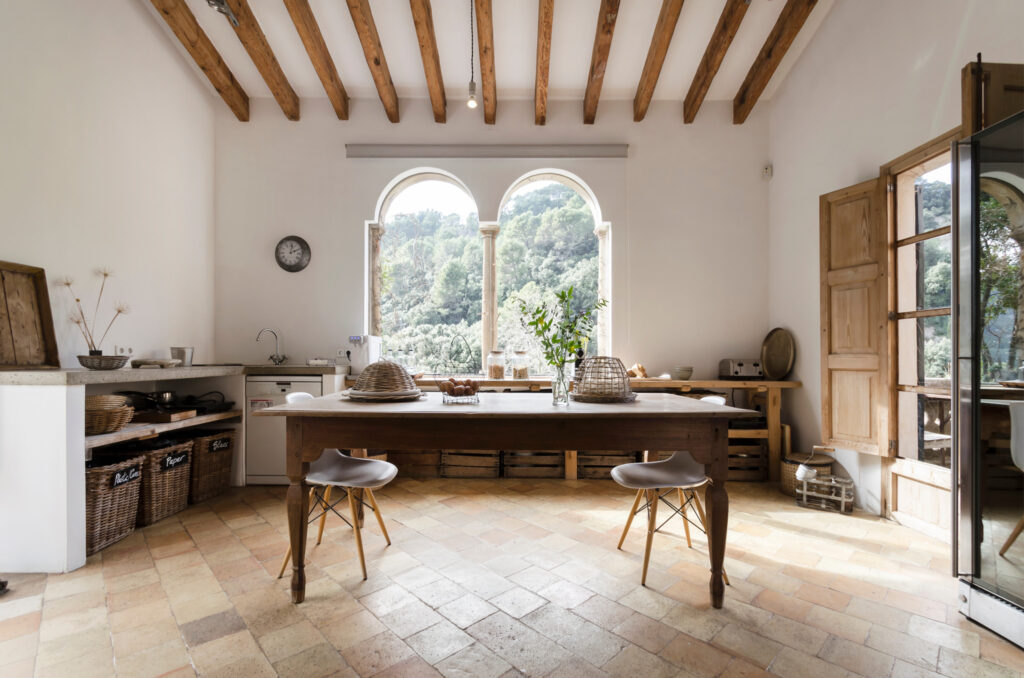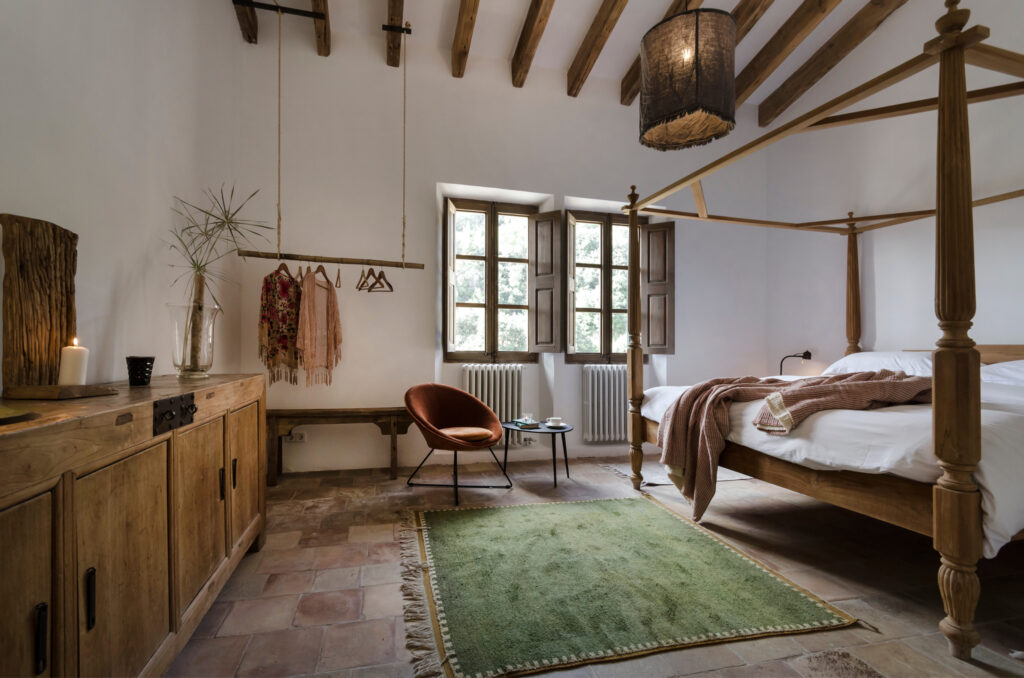 Originally built as a farmhouse in 12th century, Son Brull was also a Jesuit Monastery before it became a stunning hotel. About two decades ago the Suau Family took on a project to convert this historical property into a boutique hotel, while at the same time while preserving its unique architectural heritage.
Son Brull is particularly beautiful at sunset, with its olive, almond and citrus groves, spearing across over 100-acres farming estate. The food focuses on the island nature of Mallorca, its surrounding mountains and sources some of the ingredients from their own garden. Lastly, while the hotel is definitely in the luxury range it is also family friendly.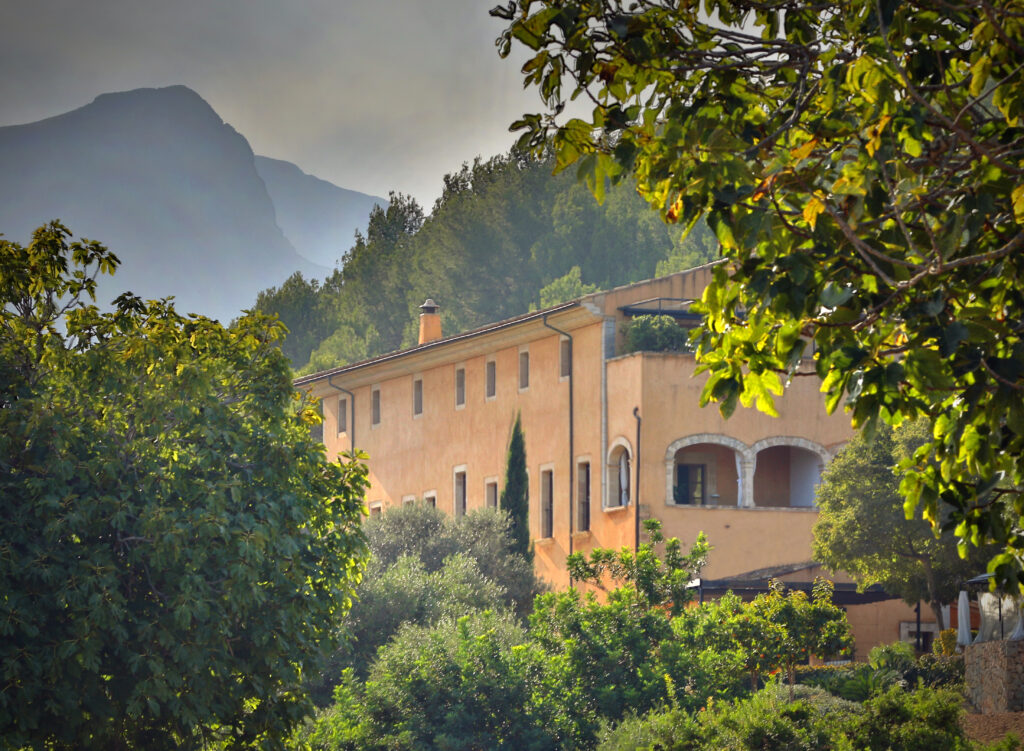 "Mirabó" means a beautiful view and that meets perfectly this small hotel. It is located in my favourite part of Mallorca, above the dreamy village of Valldemossa, in Serra de Tramuntana.
This finca, originally dating back to 16th century, combines perfectly its historic past with modern comforts. It is a perfect place for those who want to explore the North-West of Mallorca and enjoy its mountain position and its rolling olive groves.
This finca is intended for couples, but it allows one family to stay at a time to preserve its peace and quiet. So book early if you are planning on coming with children.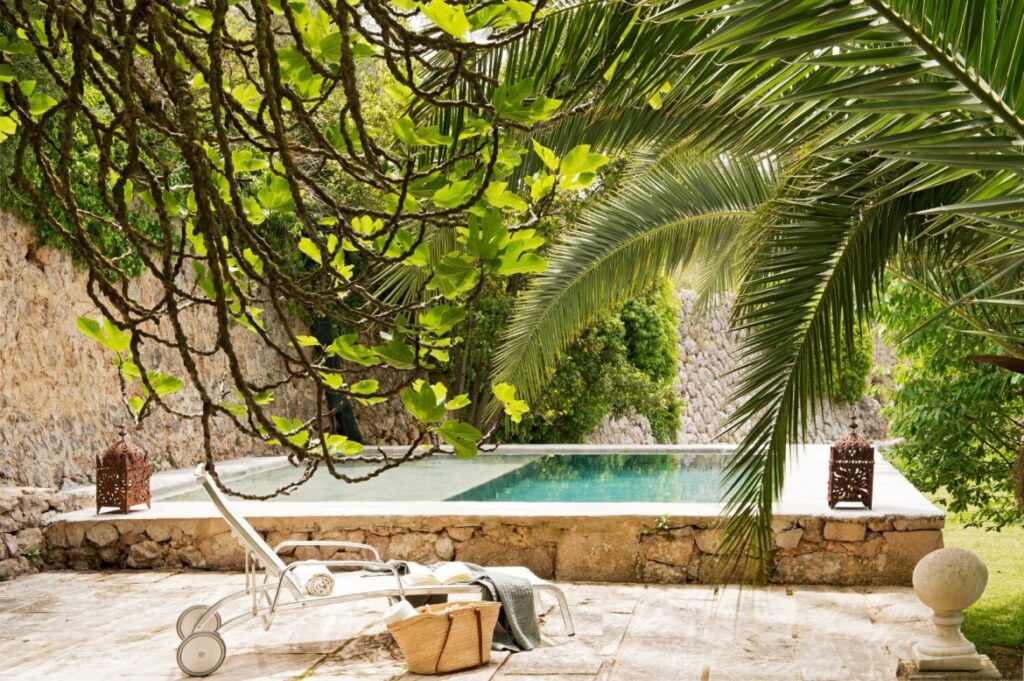 Es Turo is probably the best value for quality one can find on the island. The owner has created a great concept, combining a hotel, restaurant, concept store and even a beach club. Additionally, it has a winning location close to some of the best beaches on the island. It is also a great option for families as it offers bigger rooms with living & sleeping areas and food options throughout the day. There are approximately 20 rooms in different categories and different buildings, and some are particularly pretty with views overlooking the valley. A definite recommendation from my side.
In case you would like to read my full review of Finca Es Turo then please find it here.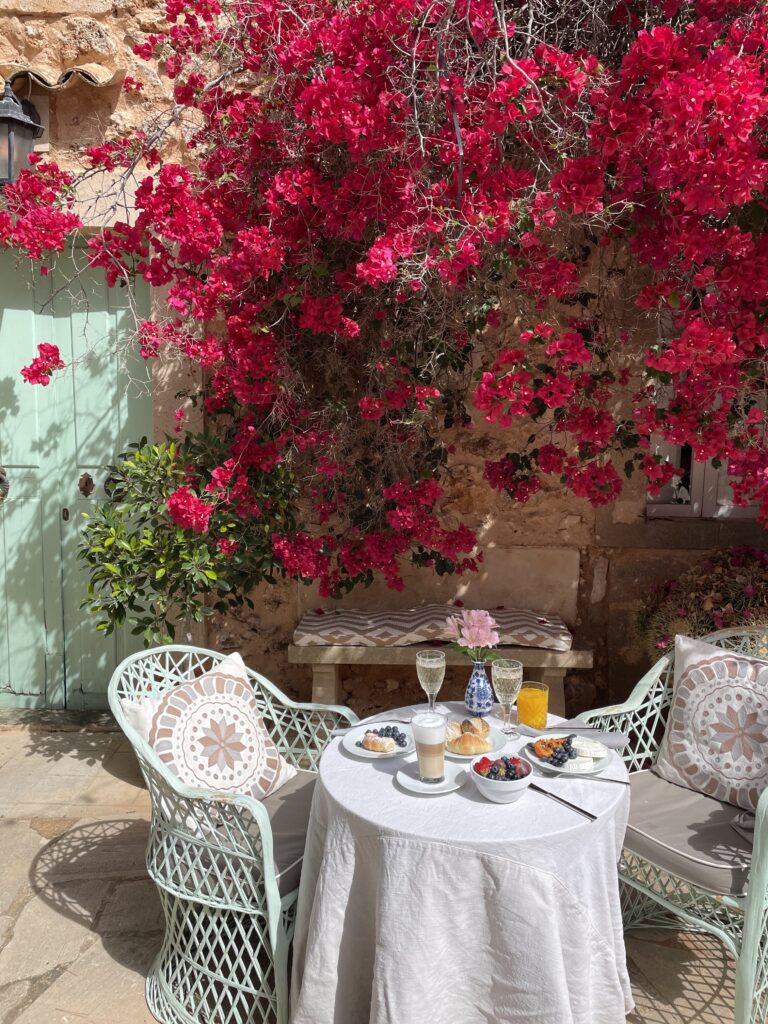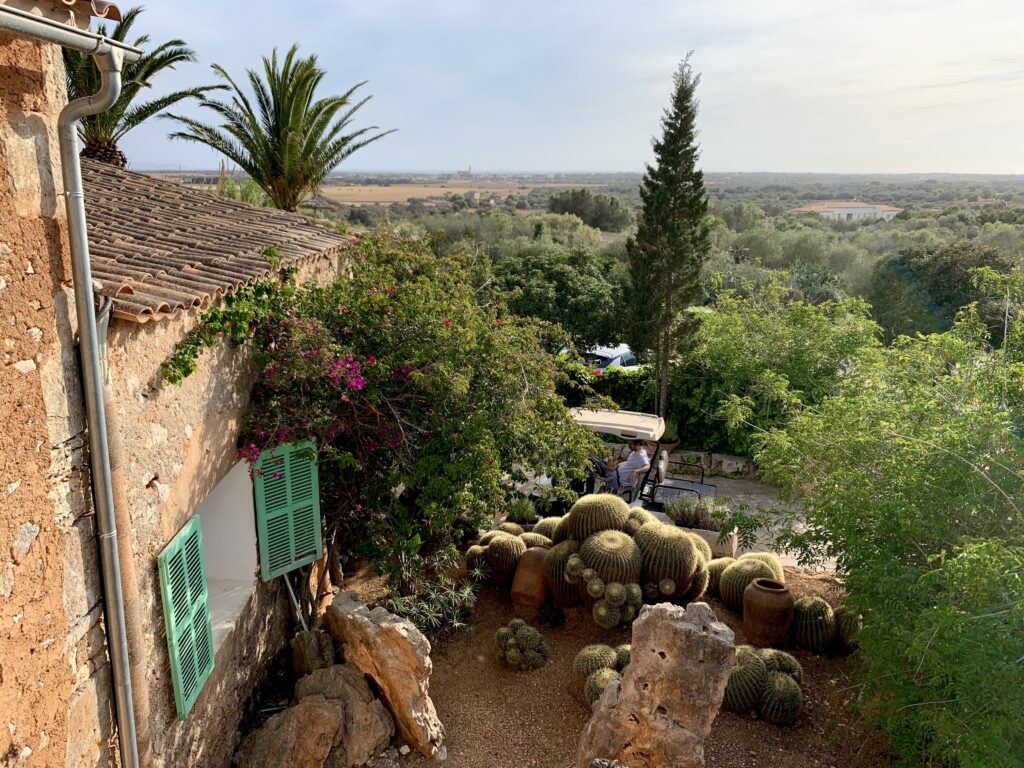 This 13th century finca is a realisation of a dream the owners to bring back the long-lost Mallorca they knew from childhood. The island where nature, architecture, culture and food were deeply rooted and connected in everyday life.
Above all, Es Raco d'Artà is a place for those seeing a refuge from busy lives. In essence, it provides a peaceful oasis for reconnecting with nature, conscious living and holistic wellbeing.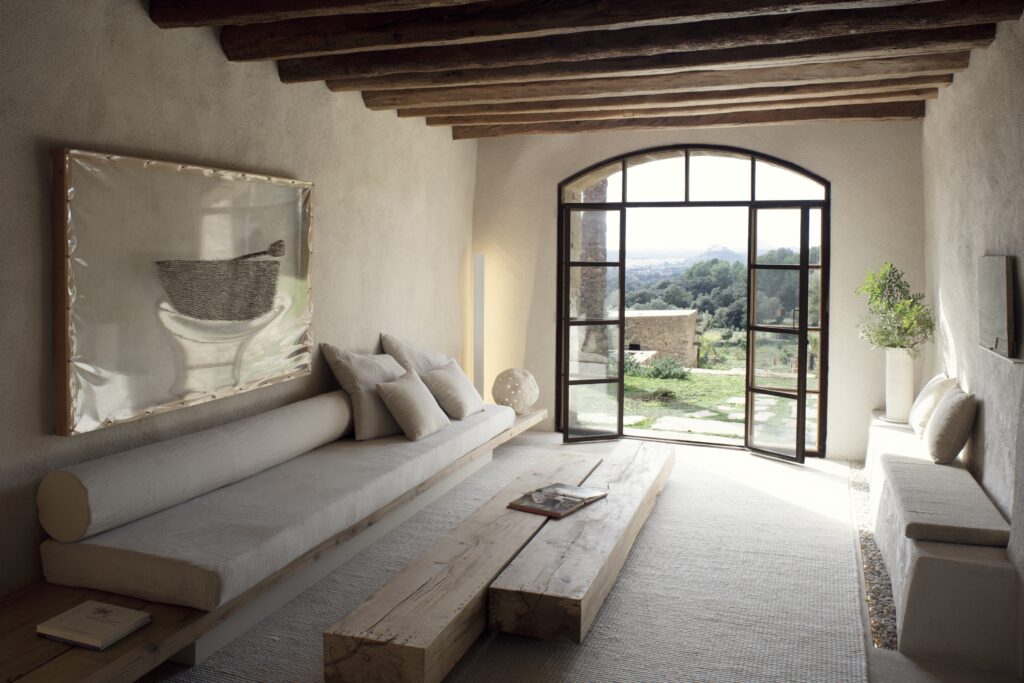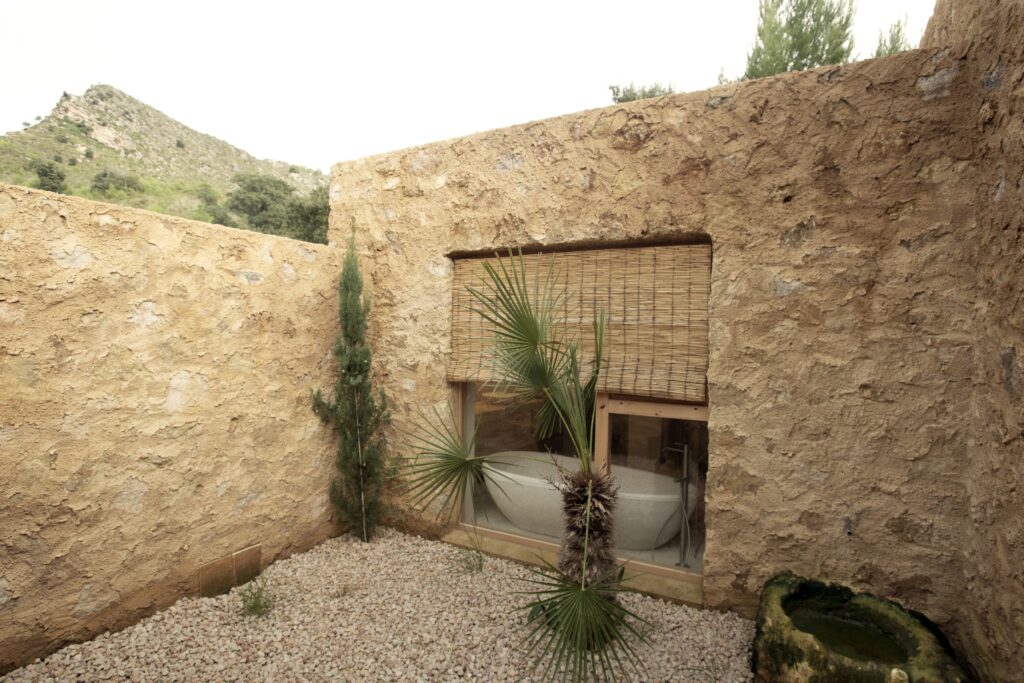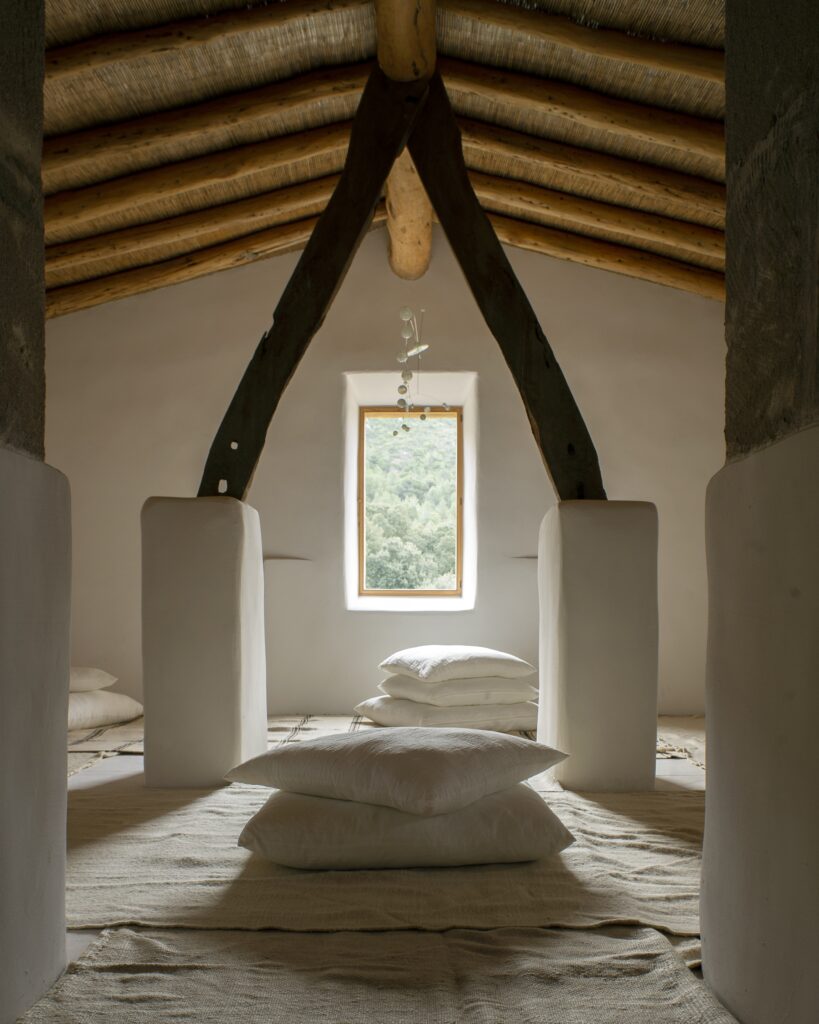 This unique country hideaway's main focus is on well-being and holistic approach to living. In light of that, it is particularly well suited for those who want to slow down and see "food as a medicine".
Additionally, it is a great place for those who want to explore the famous beaches in the South-East of Mallorca and are looking for something small and intimate. Expect breakfast and dining by the pool, culinary workshops and yoga practices. What I was told is that those who have visited once, always return, so it is also good to book in advance.
In any case if you decide not to stay here but would like to experience Cal Reiet, you can attend their yoga practice or book a lunch.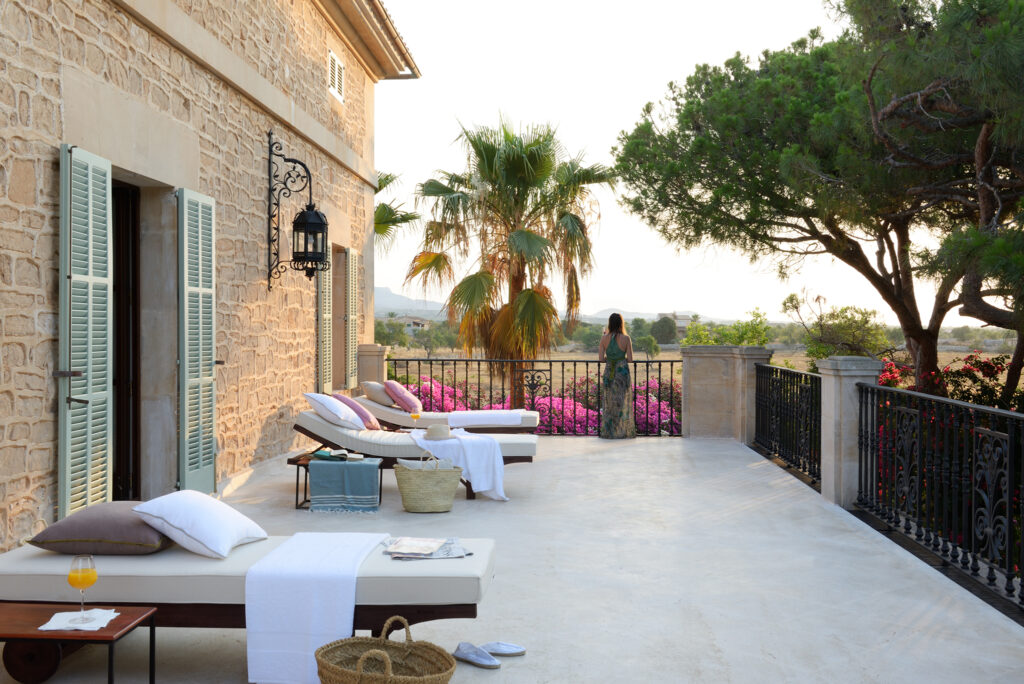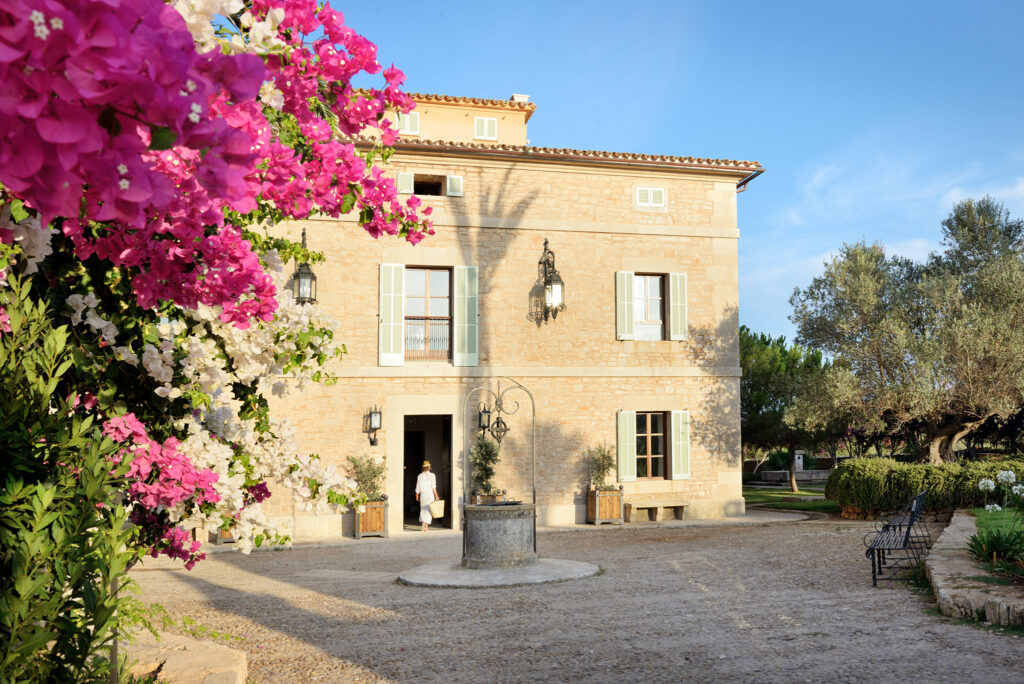 This boutique homestay is a place off-the-beaten track. Located right in the middle of the island, it offers less touristic and more authentic experience. You find Osa Major at the end of a dirt road, a sustainable yet a luxurious retreat.
Above all, it is famous for its yoga retreats and incredible views. Staying here means not only living side-by-side with the owners but also having an open access to their vegetable garden. Apparently, guests frequently end up cooking and sharing the dinner together.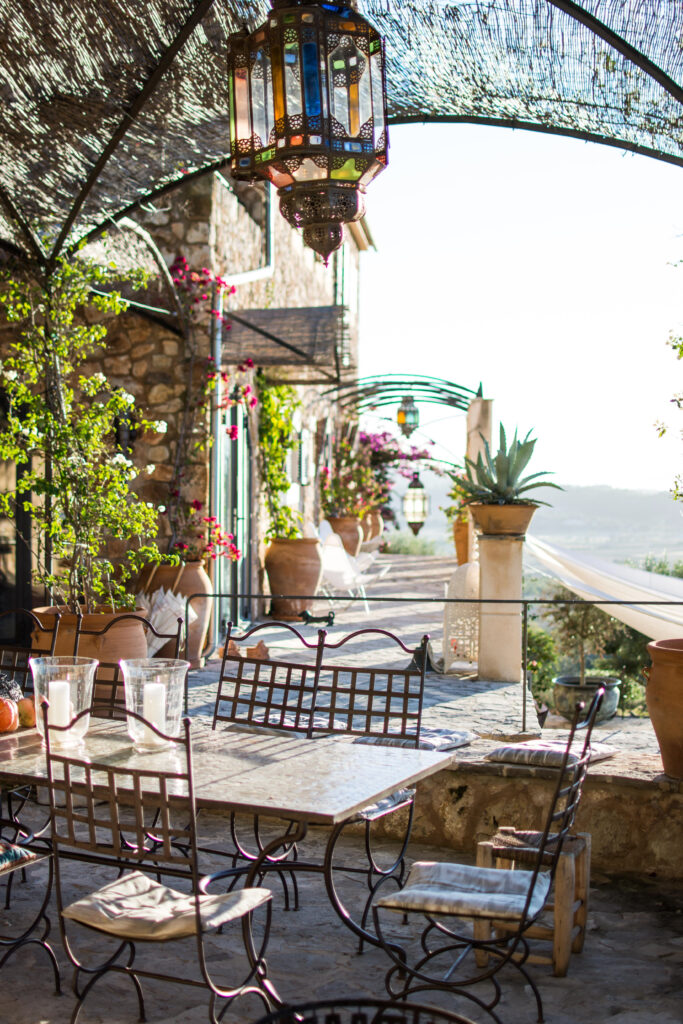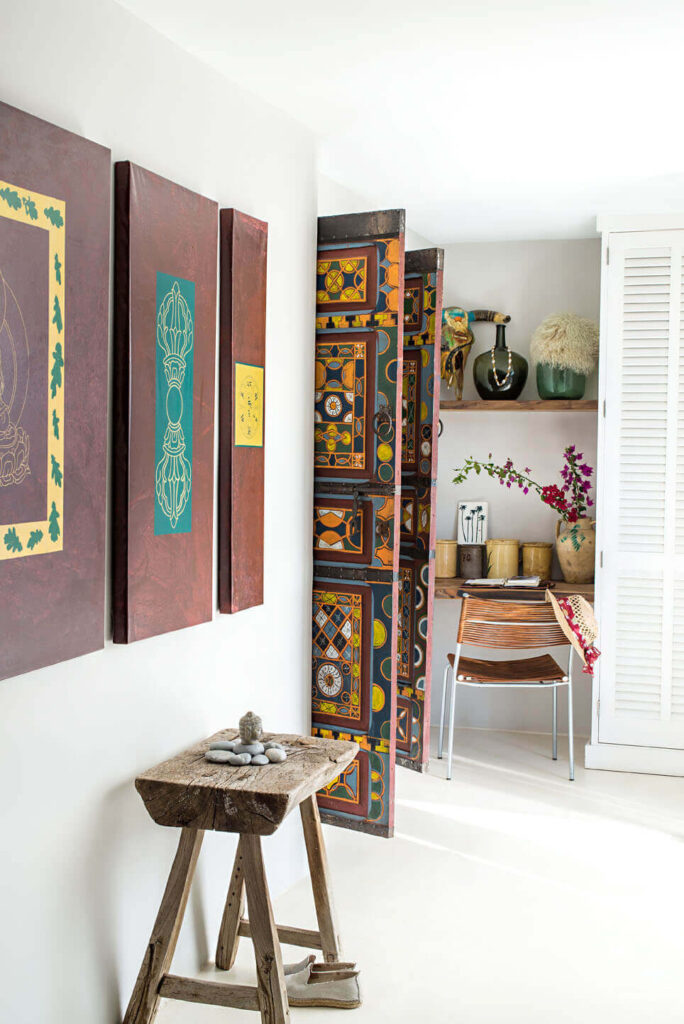 This 19th century military fortress has become one of the most famous places to stay in Mallorca. Set in the Bay of Palma de Mallorca, it is very easily accessible, yet offering an environmentally protected area, with bird and sea life.
Cap Rocat is a luxury destination and is intended for adults only. It's a destination for honeymoon and those more special occasions.
Their Suites built into the rock have become iconic and world famous. Also their spa is a destination in its own right.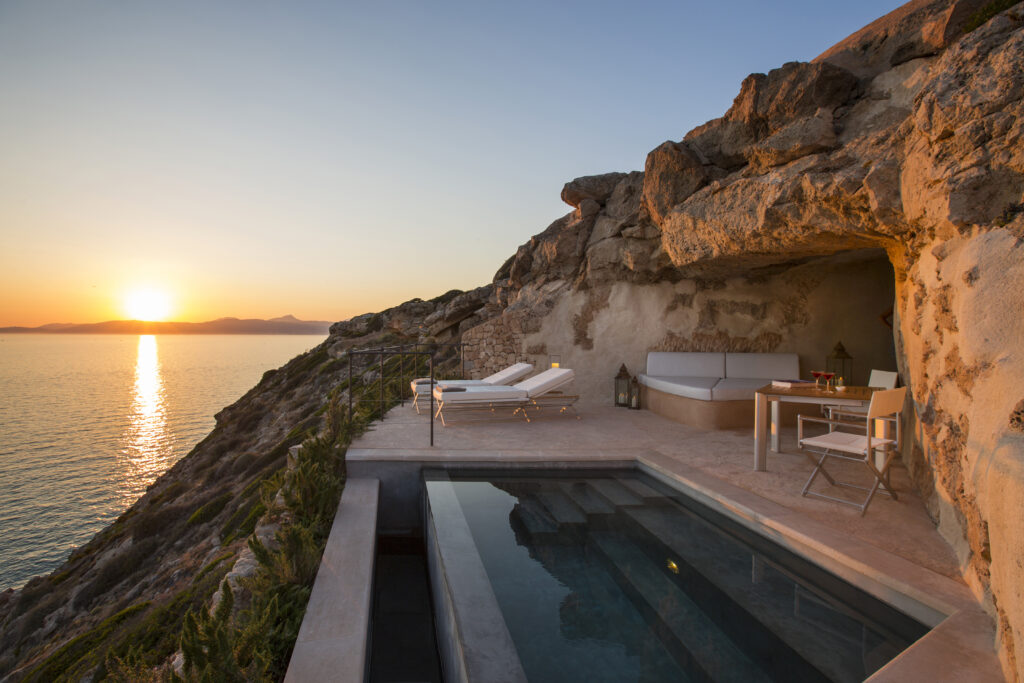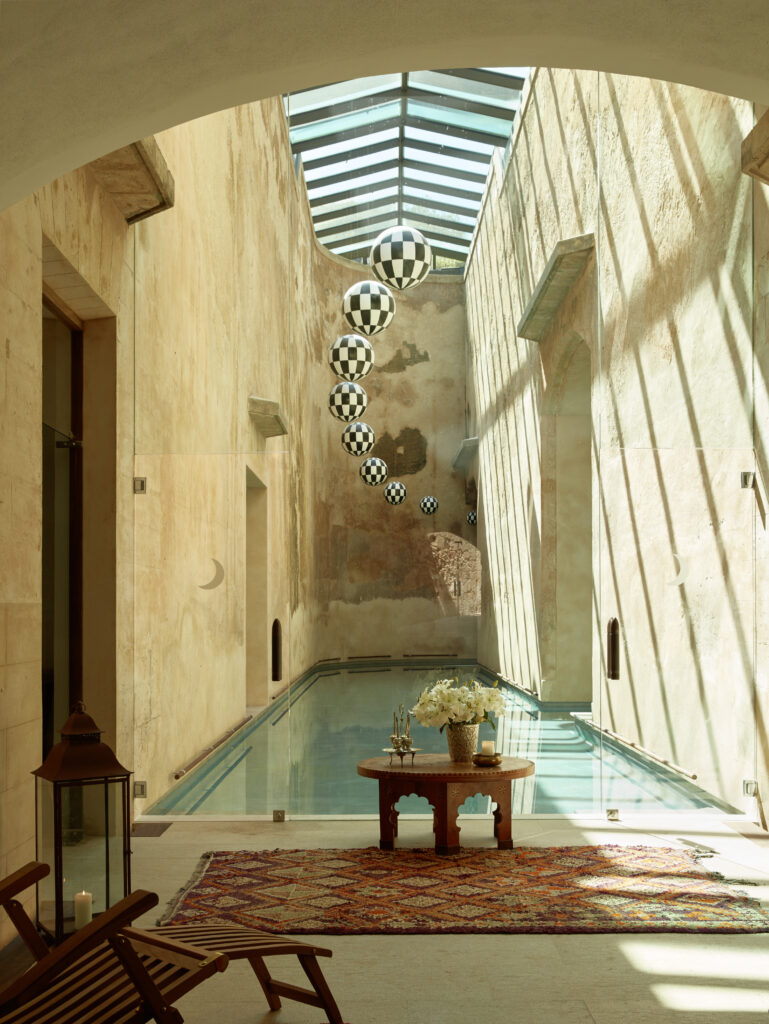 Hotel Rural Predi Son Jaumell is a great choice for those seeking to explore Mallorca's northeast coast and its famous beaches. We spent here four days with our 1.5 year old son and appreciated the comforts, location and great food. Expect traditional Mallorcan style, with earthy tones and neutral shades. Additionally, if you feel like something special just book a table at Andreu Genestra's restaurant which is located within the hotel.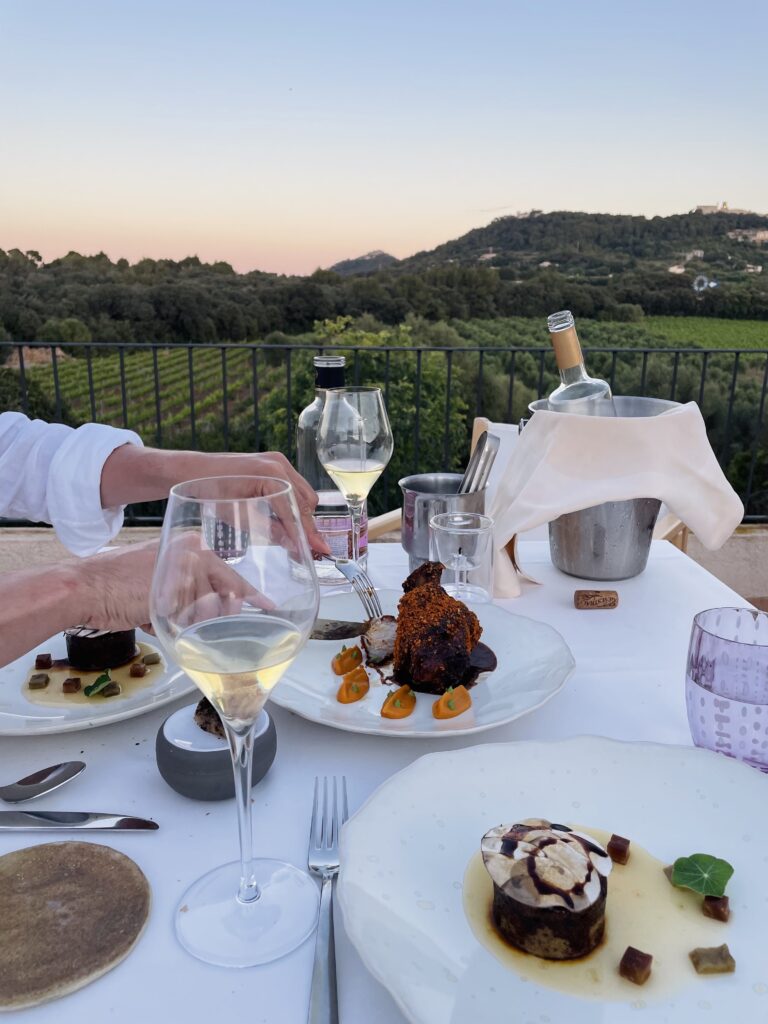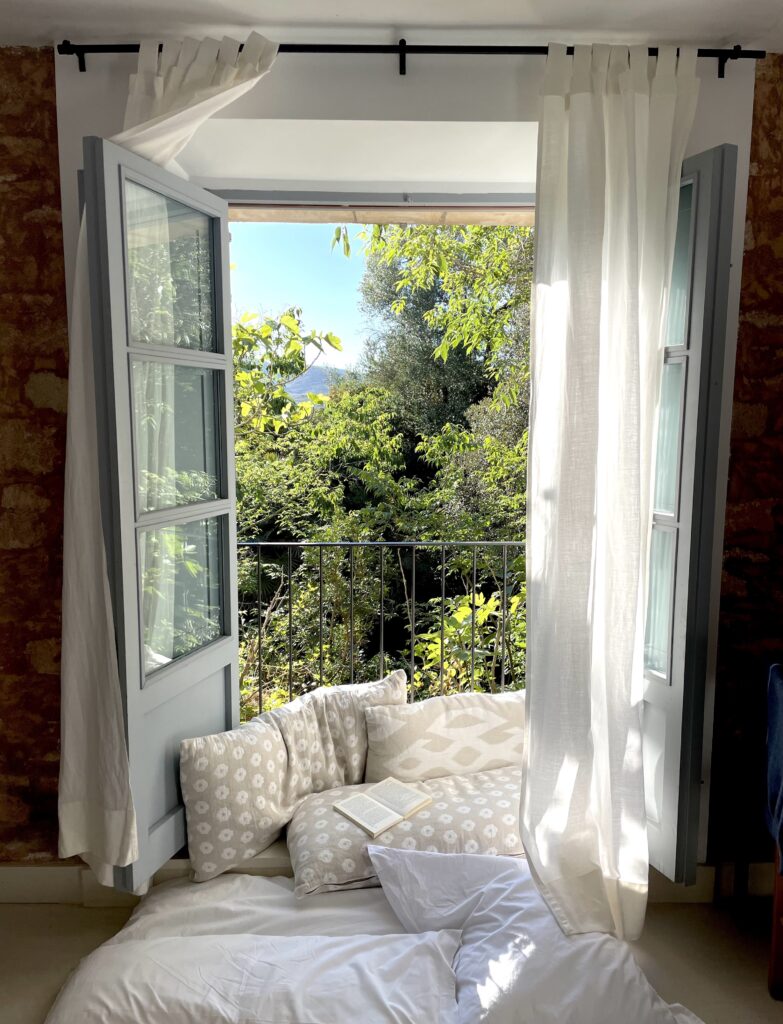 Final tips
In conclusion, if I only had to choose top 3 places to stay I would choose the following:
Firstly, Belmond La Residencia for a special occasion, being aware of the high cost.
Secondly, Son Viscos or Mirabo if I was travelling without the children and wanted to slow down.
Lastly, Es Turo for a more affordable, family friendly option to discover some of the most beautiful beaches on the island.
I hope the list helps and that your will enjoy Mallorca as much as I did.
Now that you know where to stay in Mallorca, check my Guide to the 10 Most Beautiful Restaurants in Mallorca to make your trip complete!