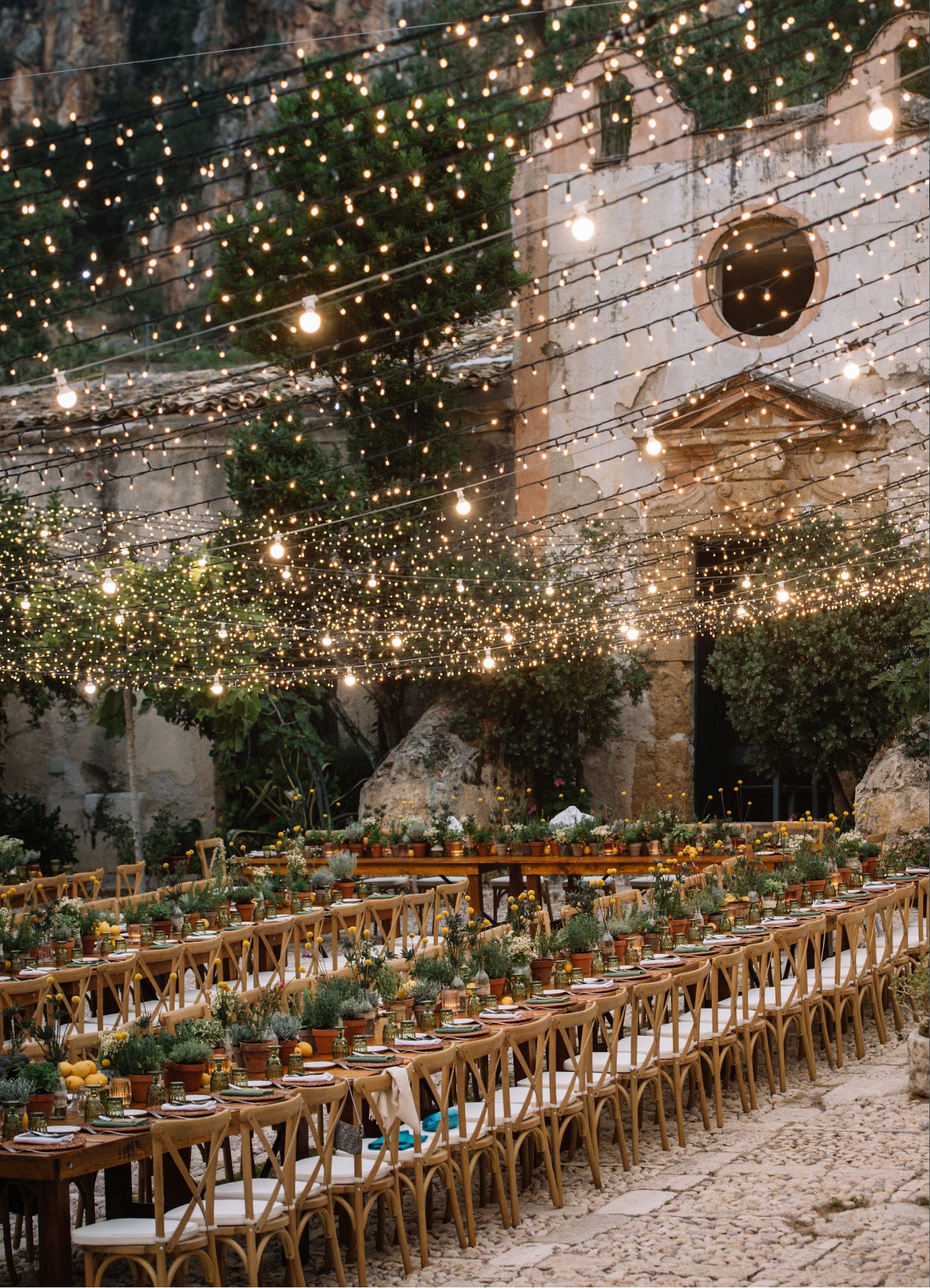 SICILY – BEST WEDDING VENUES
Are you thinking of organising your wedding in Sicily and are looking for a perfect wedding venue? I'm jealous! I fell in love with this Italian island the second I landed there. It is authentic, somewhat wild, but also beautifully rustic and so full of history.
I created this list of most beautiful wedding venues in Sicily for all of you to help you find that one-in-a-lifetime fairy-tale wedding location. If you like me care as much about the venue itself as you do about the location and the surroundings, then this list is the right one for you!
Scroll down to find our Sicily's most incredible wedding venues , to make your planning a bit easier!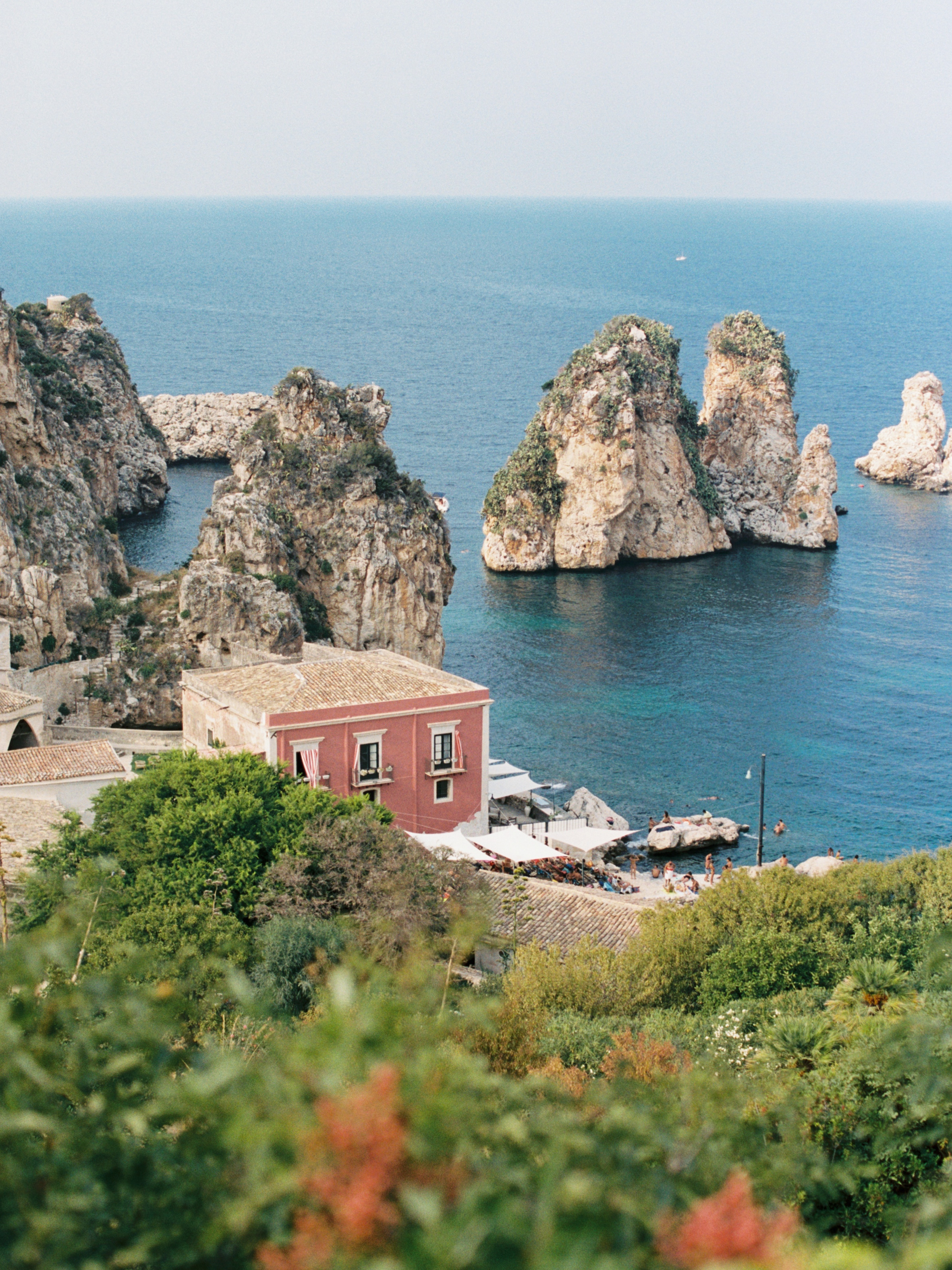 INTRO
Many visit Sicily for the beautiful weather. However, winter weddings are possible too! The temperature might be cooler at this time but still pleasant. Additionally, this is ideal for those on a budget as prices are far cheaper. Otherwise, spring and autumn provide milder weather. However, nature is still blooming. Finally, summer is the obvious option. Be aware temperatures can skyrocket. A venue with shade, a sea breeze, or the option for a later ceremony is ideal.
The main international airports in Sicily are Catania and Palermo. Therefore, a venue near either town is easiest for foreign guests.
Organising a wedding in Sicily is simple for people of all religions. However, non-Catholics must include a civil ceremony in their wedding. Otherwise, you'll need passports and birth certificates just in case. Additionally, you should bring a legal certificate from your home country showing you can get married. Also, Catholics must have proof of a preparatory course or authorisation from a local clergyman. Finally, there may be extra paperwork for widowers or widows and divorcees.
A good wedding planner can help you with all of this. Fortunately, there are several based in Sicily. Boho Luxe Sicily would be a good start. They are experts in destination weddings.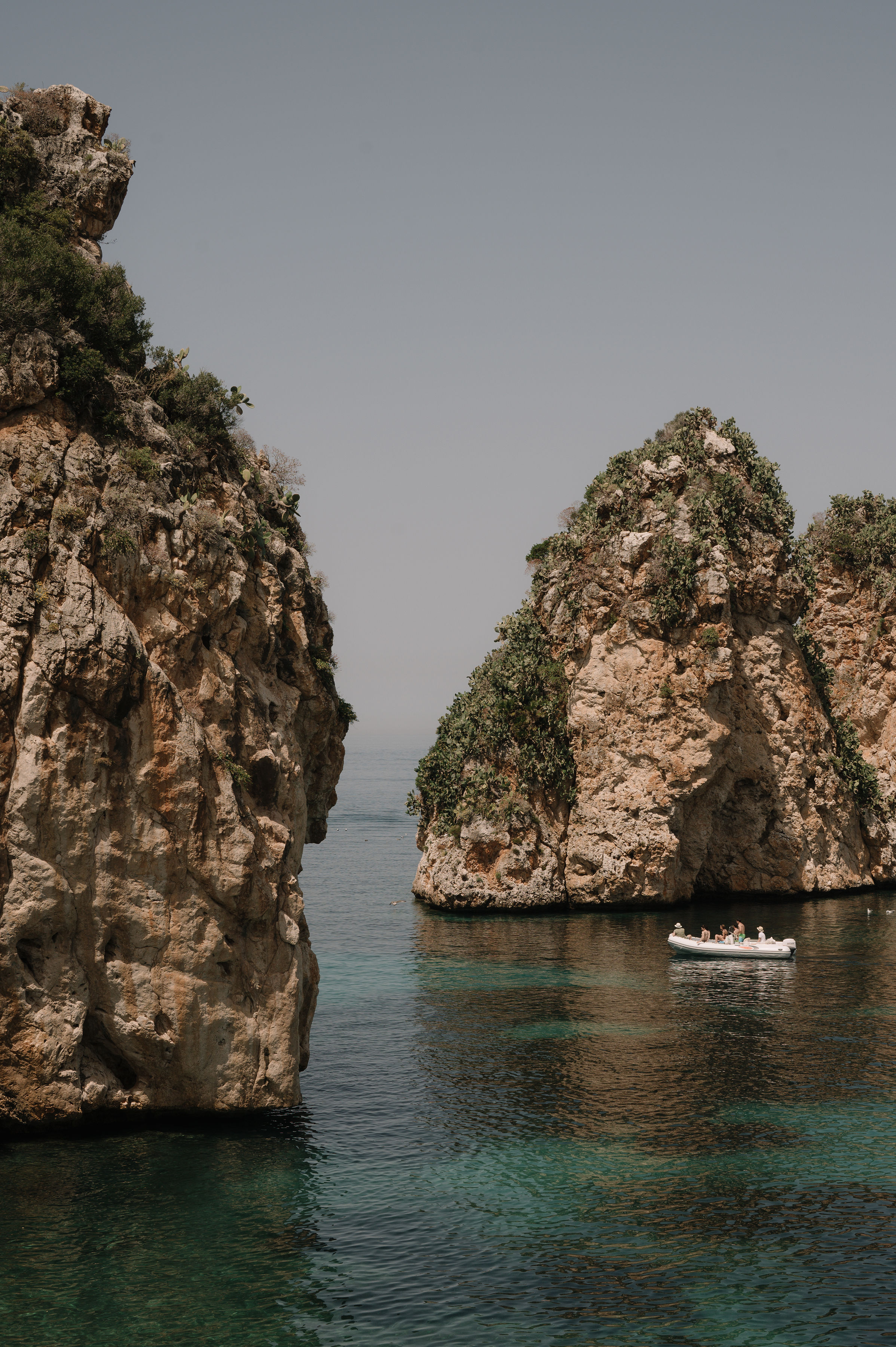 7 BEST WEDDING VENUES IN SICILY
TONNARA DI SCOPELLO
DIMORA DELLE BALZE
GRAND HOTEL TIMEO
TONNARA MARZAMEMI
VILLA FEGOTTO
COMMENDA DI SAN CALOGERO
SIGNA SALINA
TENUTA SAVOCA
1. TONNARA DI SCOPELLO
Tonnara di Scopello, in northwest Sicily, was a coastal fishery from the 1200s until the 1980s. Recently, it has been converted into a luxury retreat ideal for weddings. Its scenery is rugged and beautiful. Furthermore, the Mediterranean stretches as far as the eye can see right in front of you. Up to 50 guests can stay in its charming accommodation. Everyone will enjoy delicious local food and wine by the sea or on the terrace. Additionally, there are no restrictions on the secluded venue so partying can continue as long as you like. Finally, wedding ceremonies can be held onsite or in a nearby Catholic church.
Read my full review of Tonnara Di Scopello here.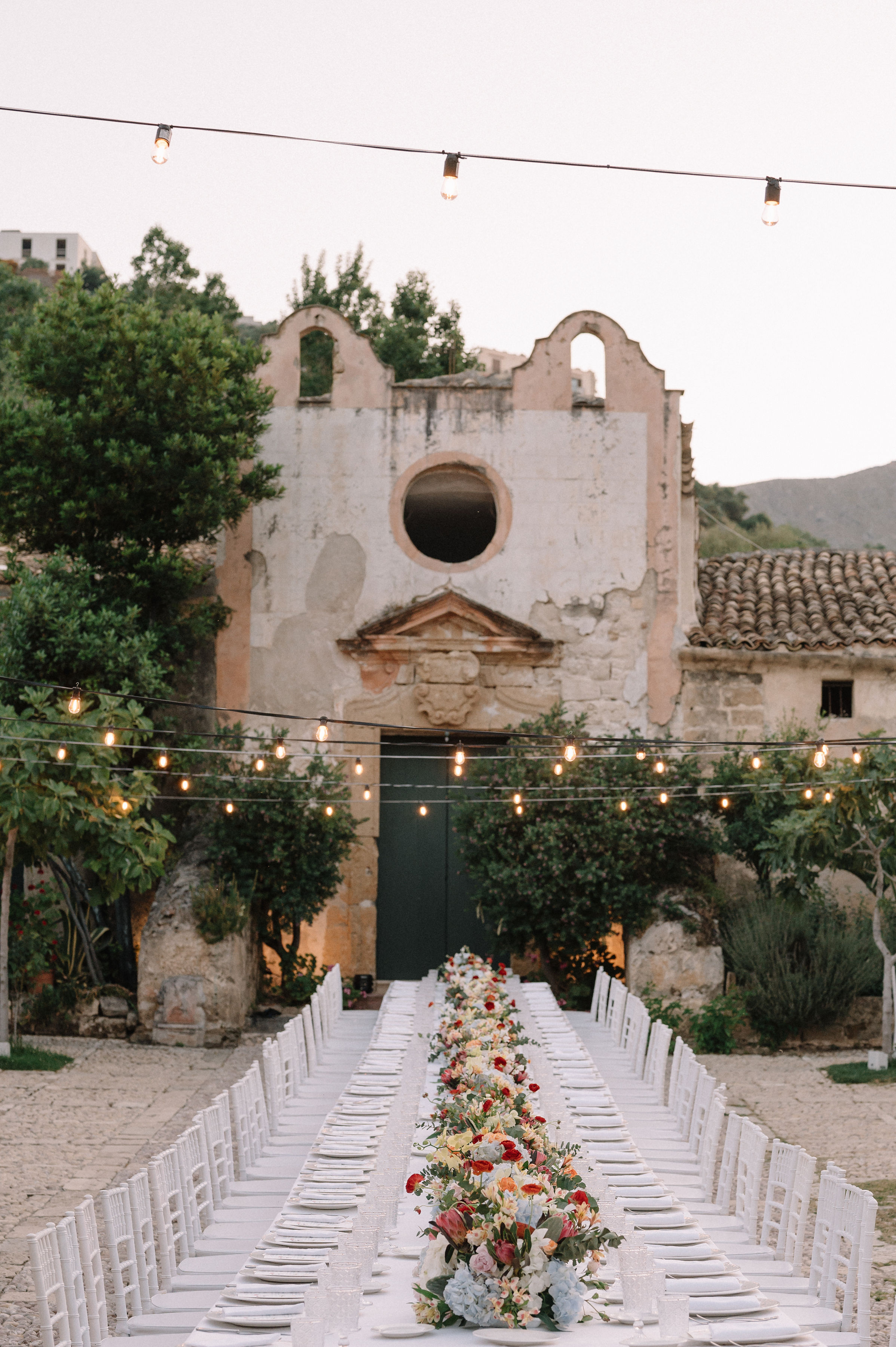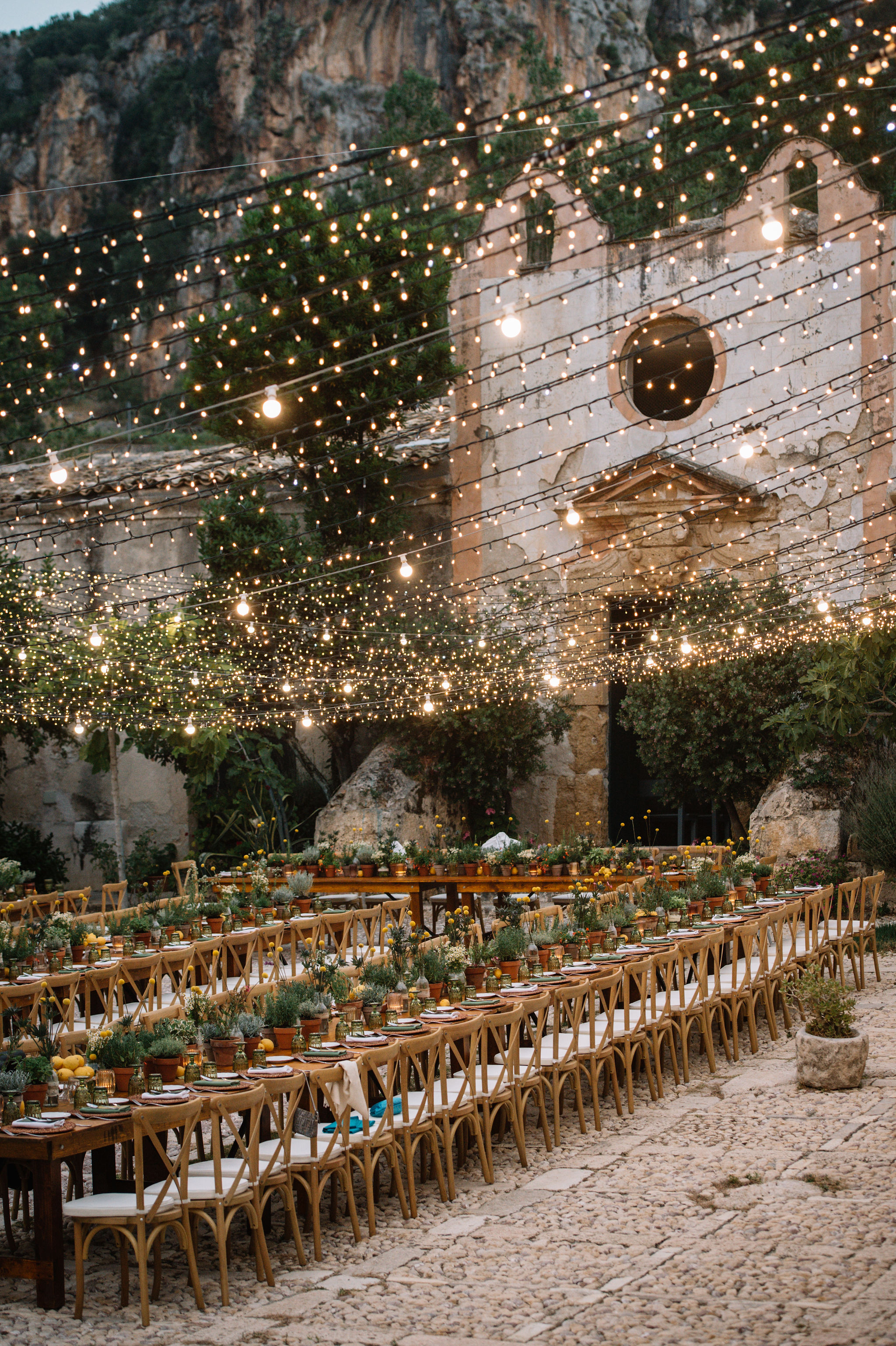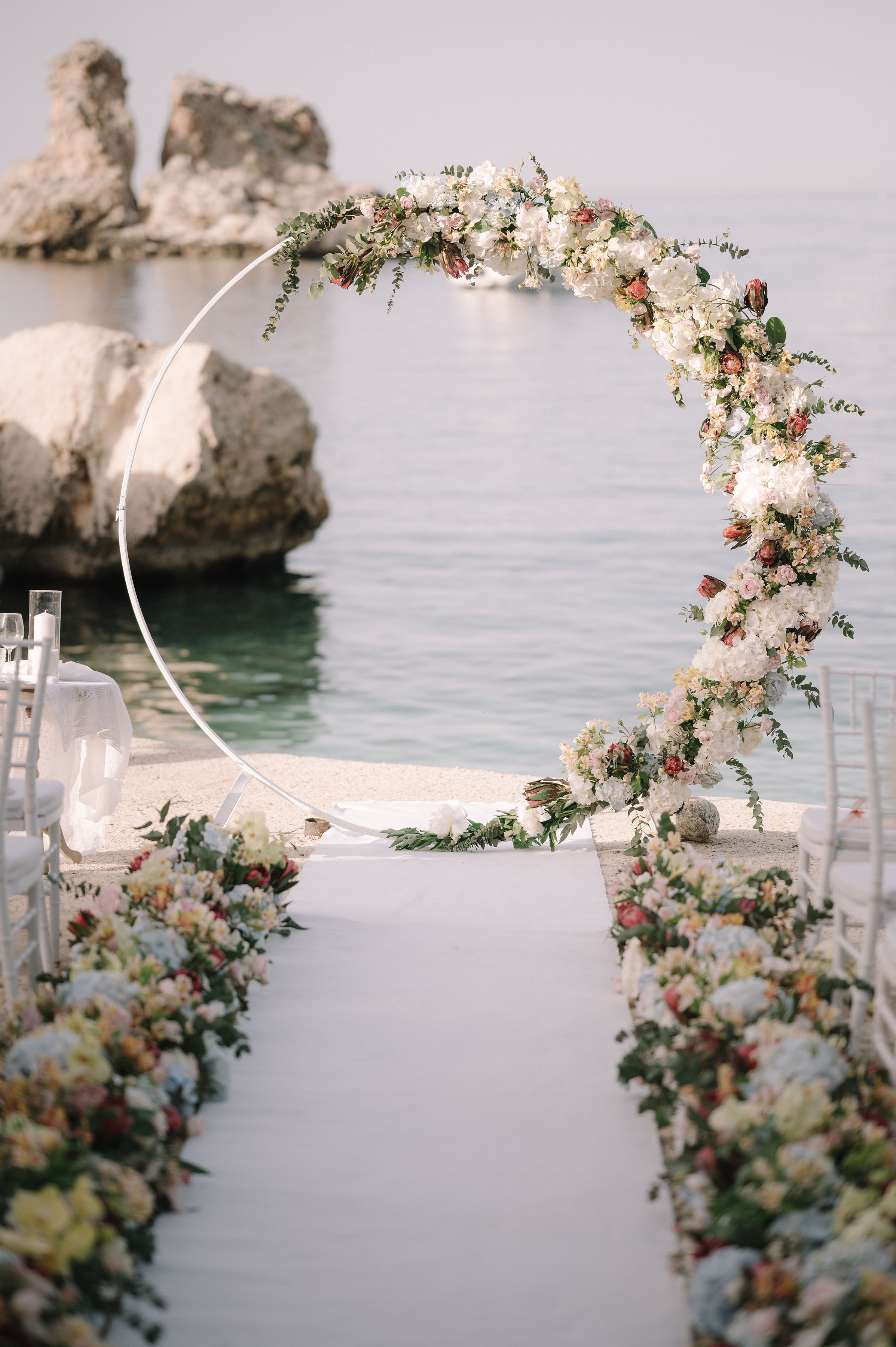 2. DIMORA DELLE BALZE
Dimora delle Balze is a beautiful, historic villa in the stunning Noto valley. However, the old building has been painstakingly renovated with luxurious, modern touches. Furthermore, the range of outdoor terraces can accommodate up to 200 guests. These provide breathtaking views of the valley, with scents from the lemon and jasmine trees. Additionally, there is a bar and restaurant to satisfy every appetite. Finally, guests can cool off in the large, sea-water pool.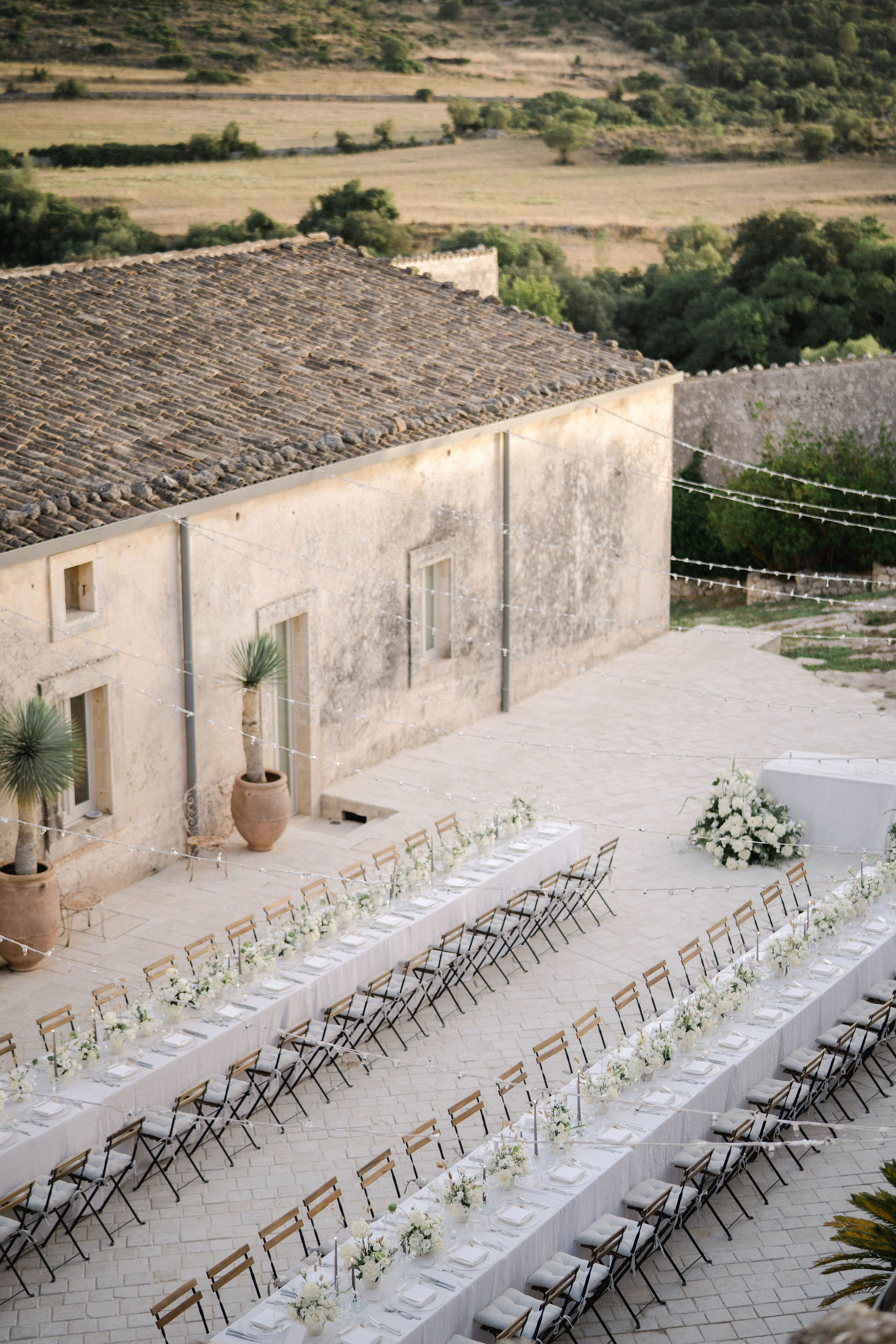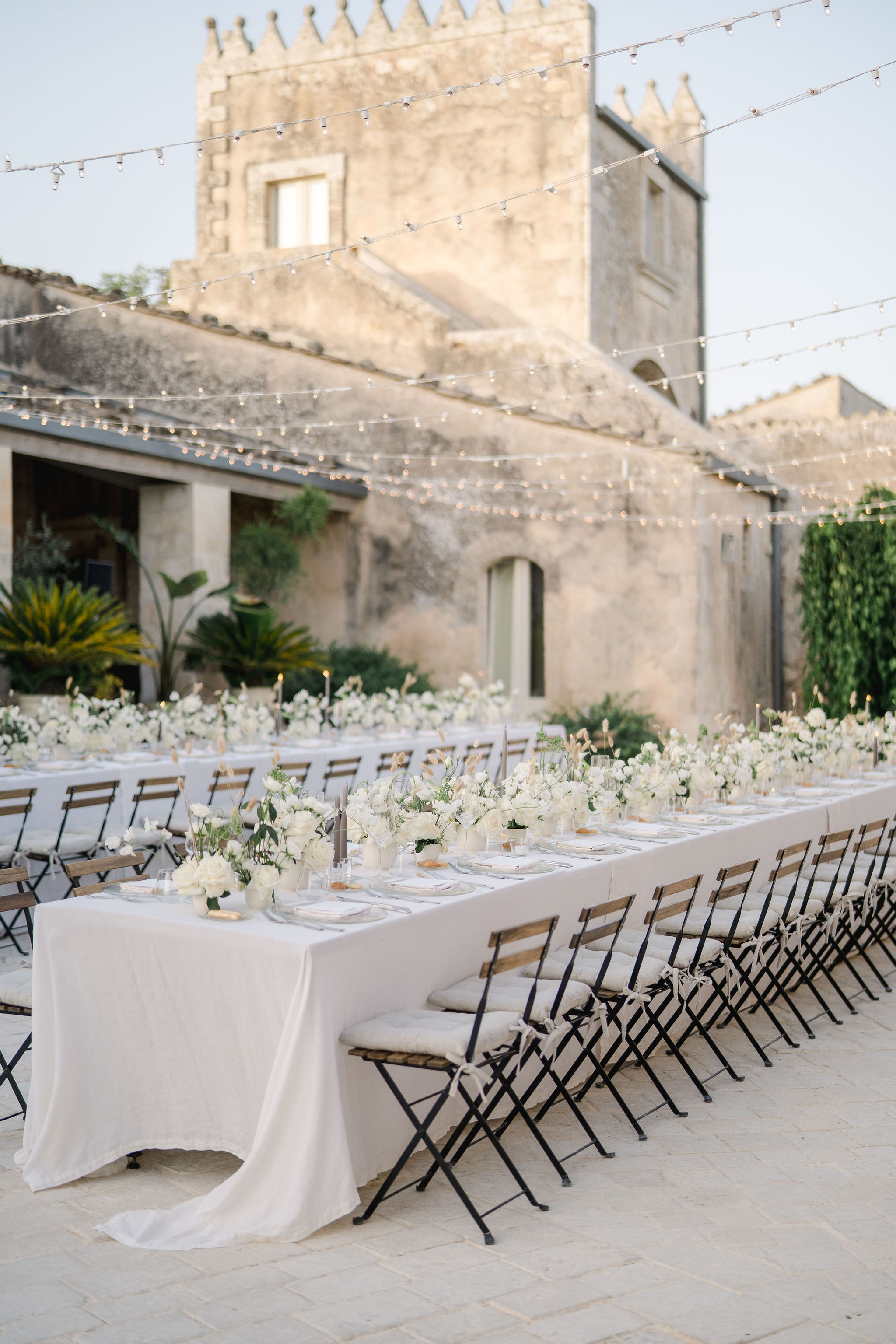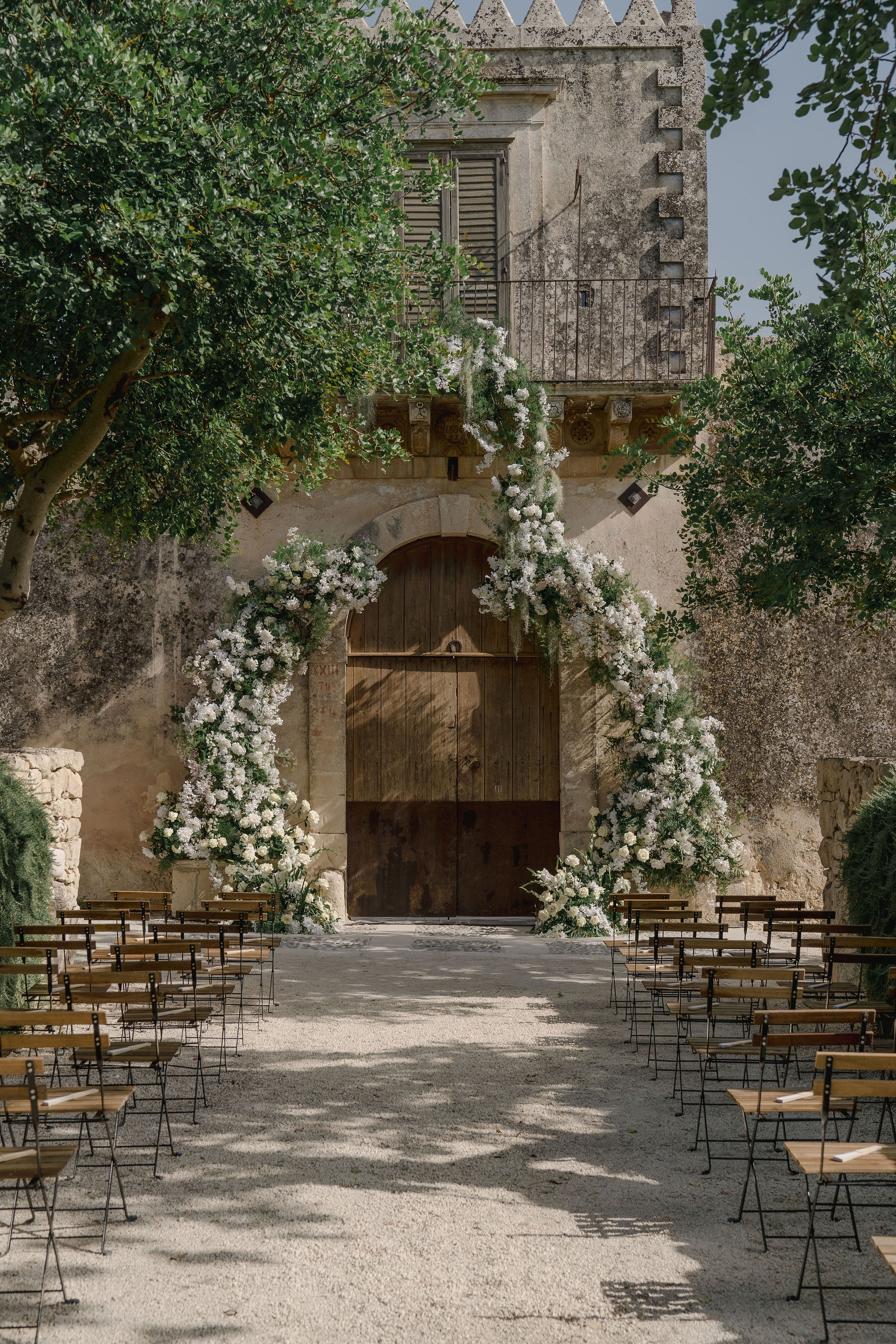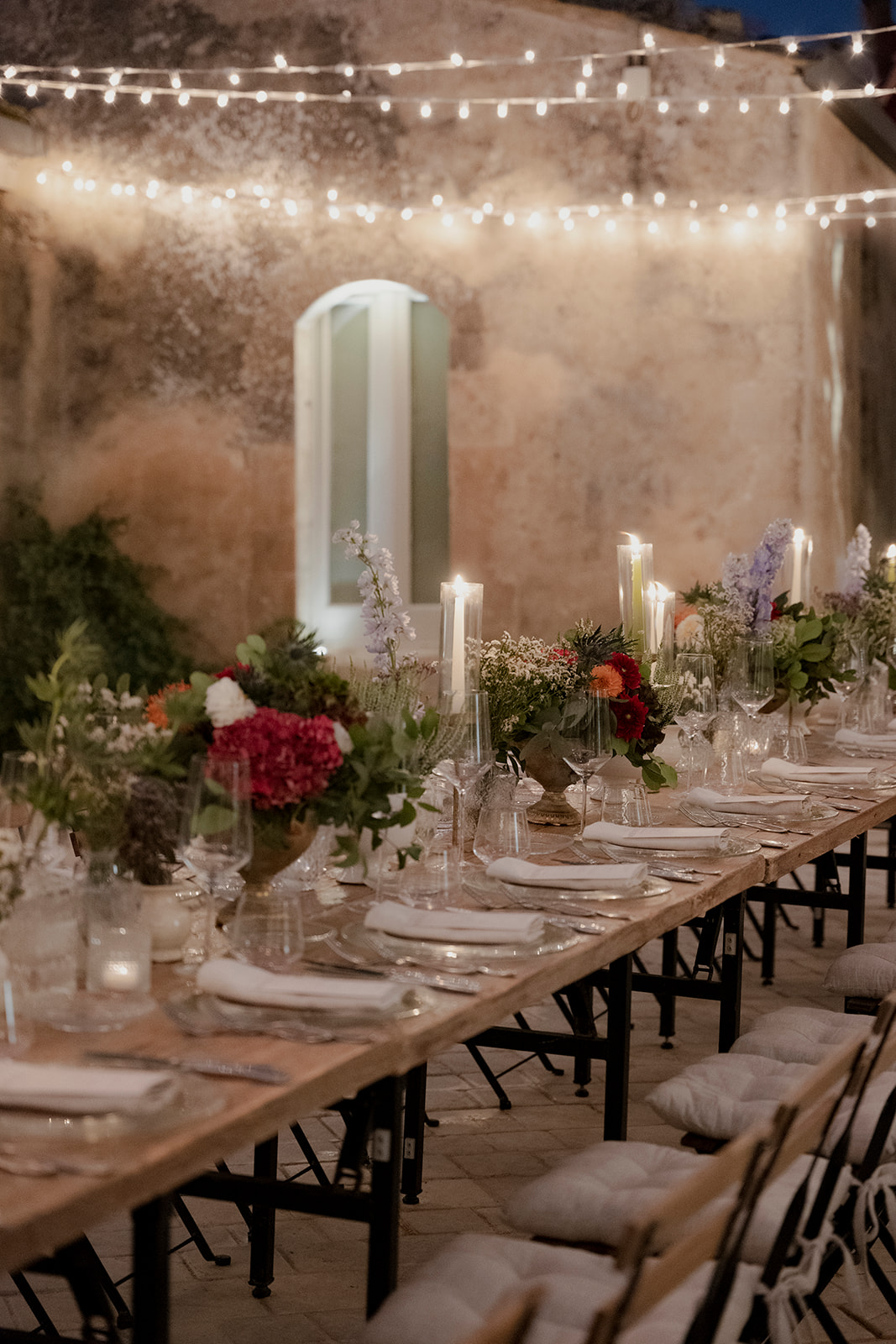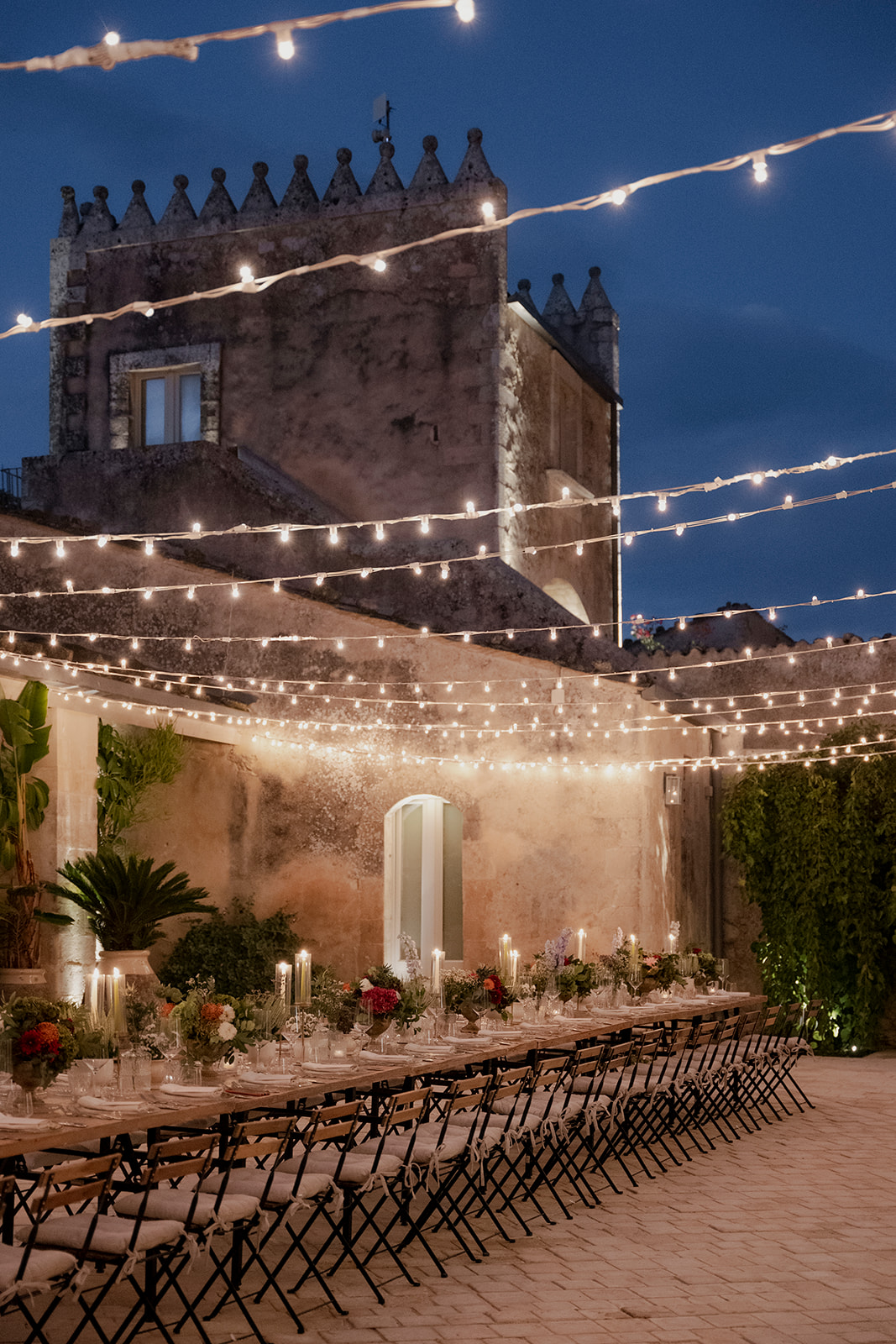 3. GRAND HOTEL TIMEO
Built next to a Greek Theatre, this hotel has been pampering guests in Taormina since 1878. Its range of ballrooms and terraces suit weddings of all sizes. Outdoors, the hotel boasts unbeatable views of the sea, Naxos bay, and Etna. Where better to celebrate your marriage than before a Mediterranean sunset among lemon and olive trees? Furthermore, the hotel's chefs will serve an array of sumptuous food and drink. Finally, there is plenty of luxurious accommodation for up to 170 guests.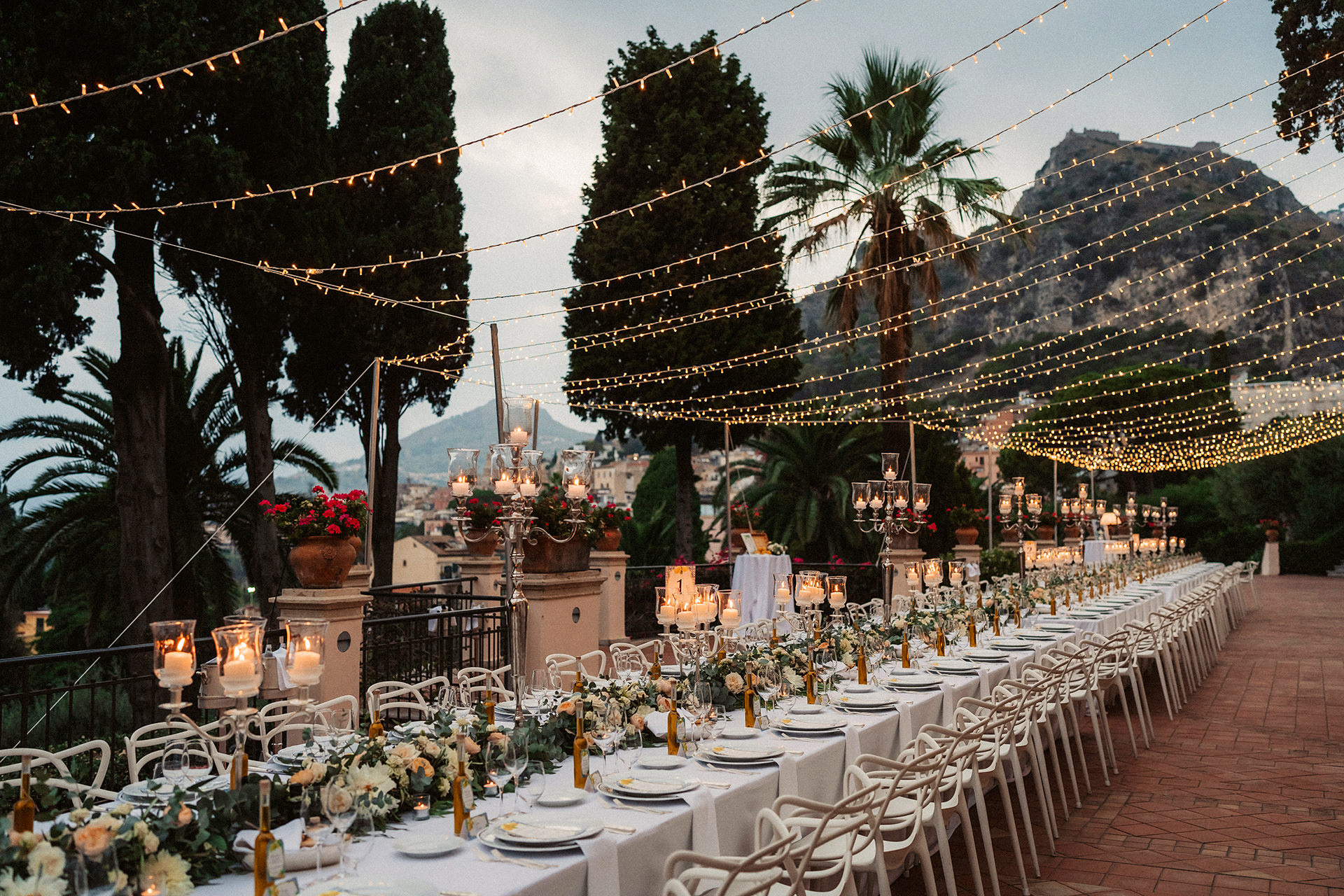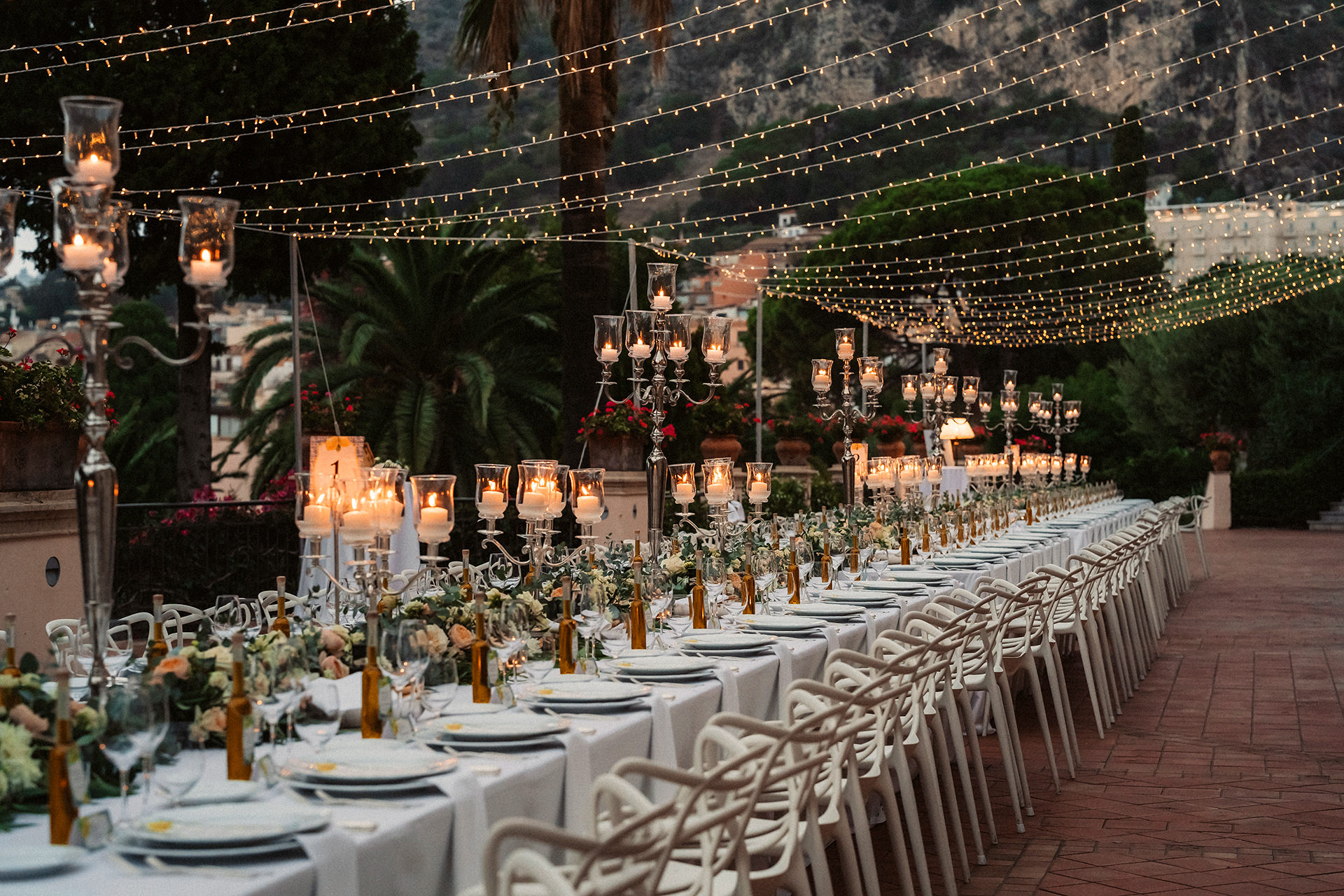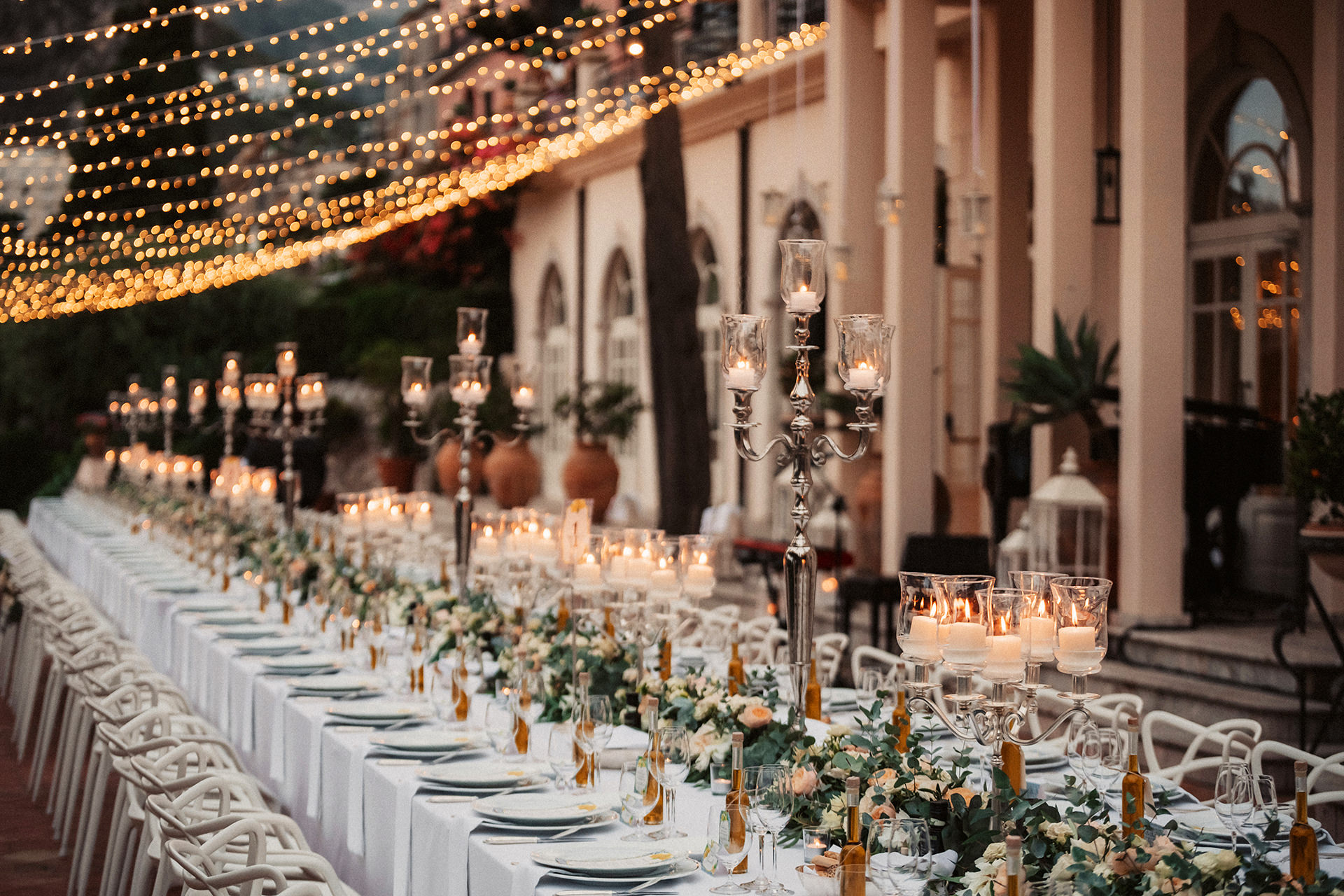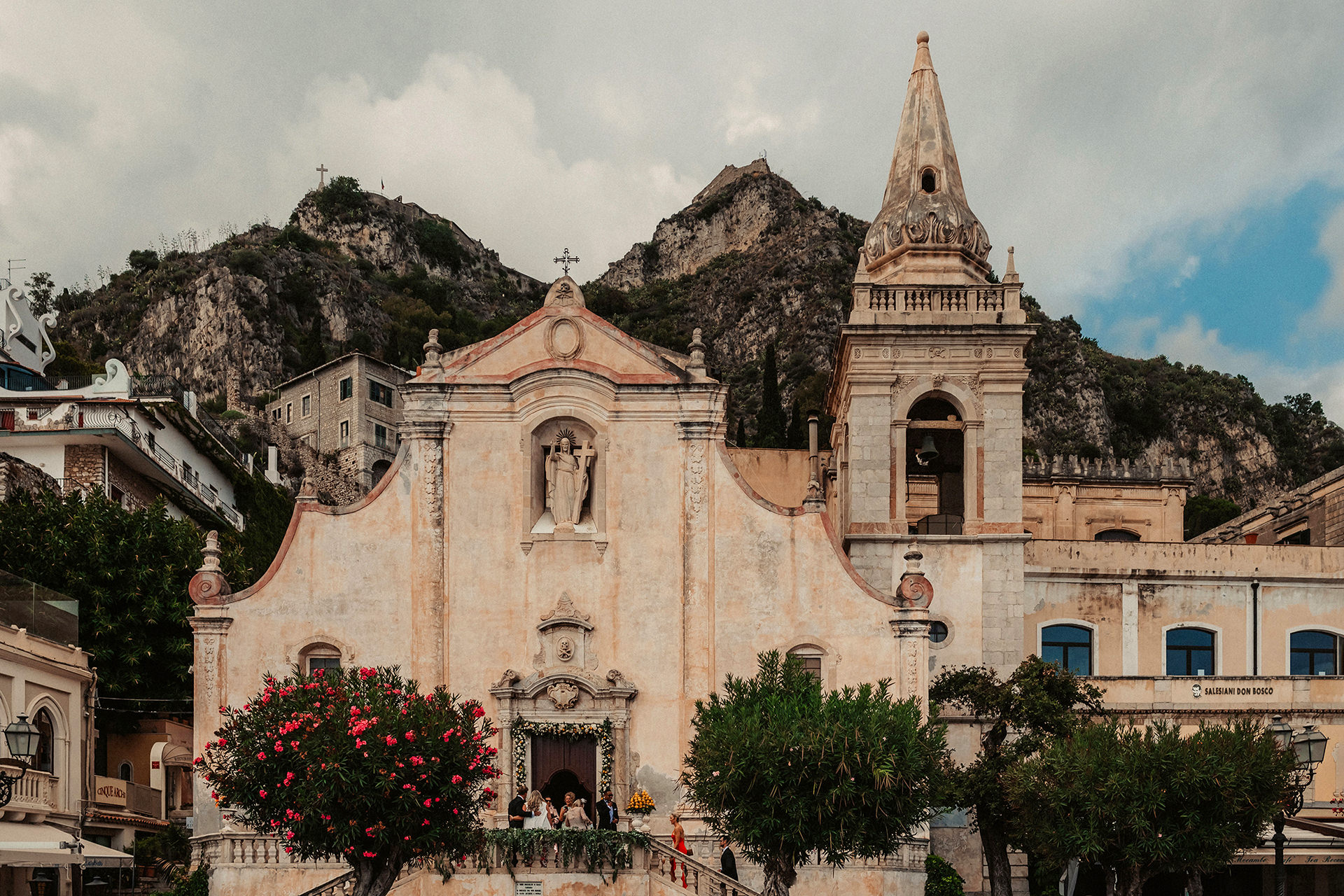 4. TONNARA MARZAMEMI
This venue is in the south-east corner of Sicily. It is an ancient tuna factory on the Mediterranean. However, it is renovated and has everything you'd need for catering. Moreover, it boasts a huge, stone room perfect for a wedding reception. Additionally, there is luxurious accommodation in the Palace for up to 14 people. Finally, there is a large, beautiful terrace.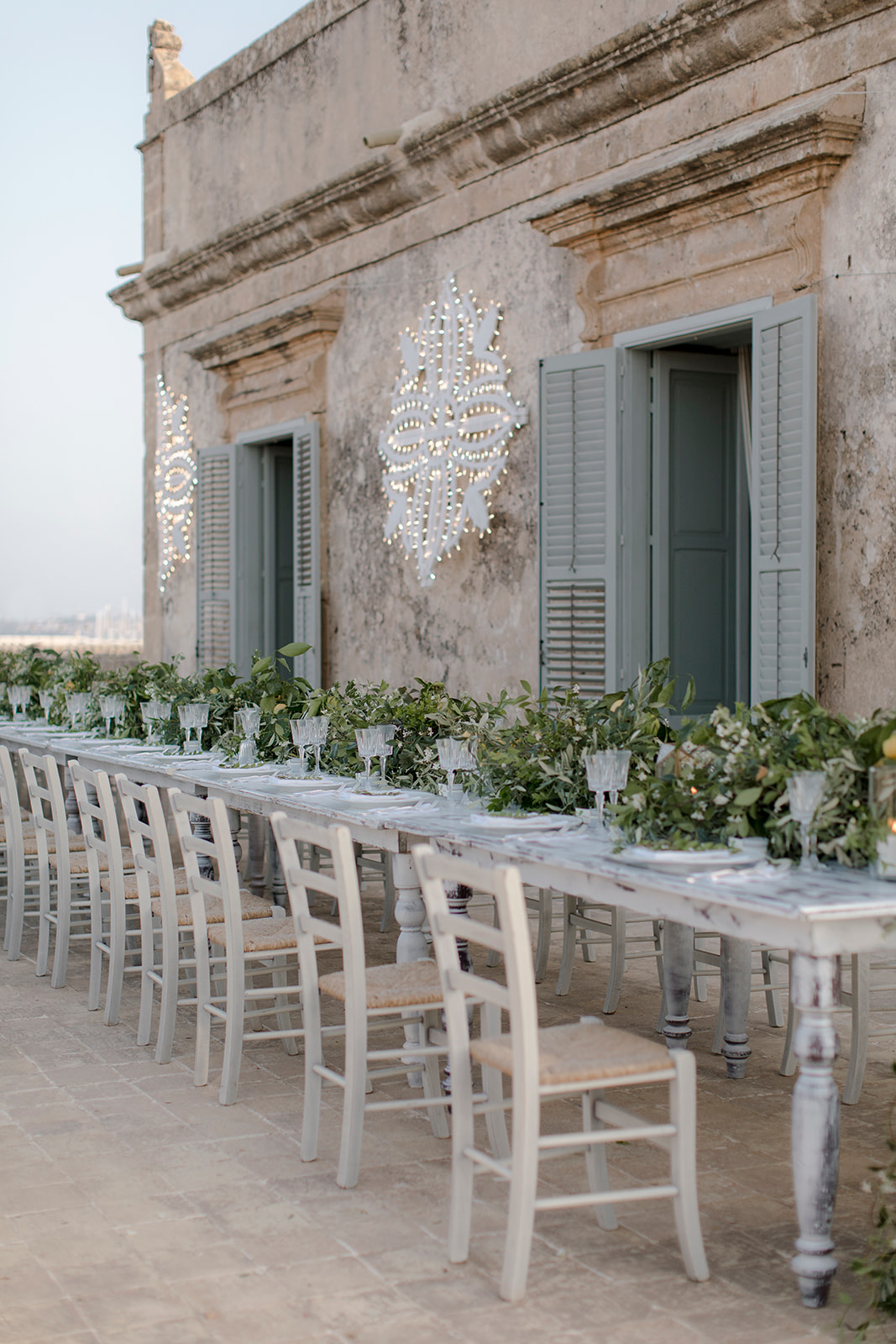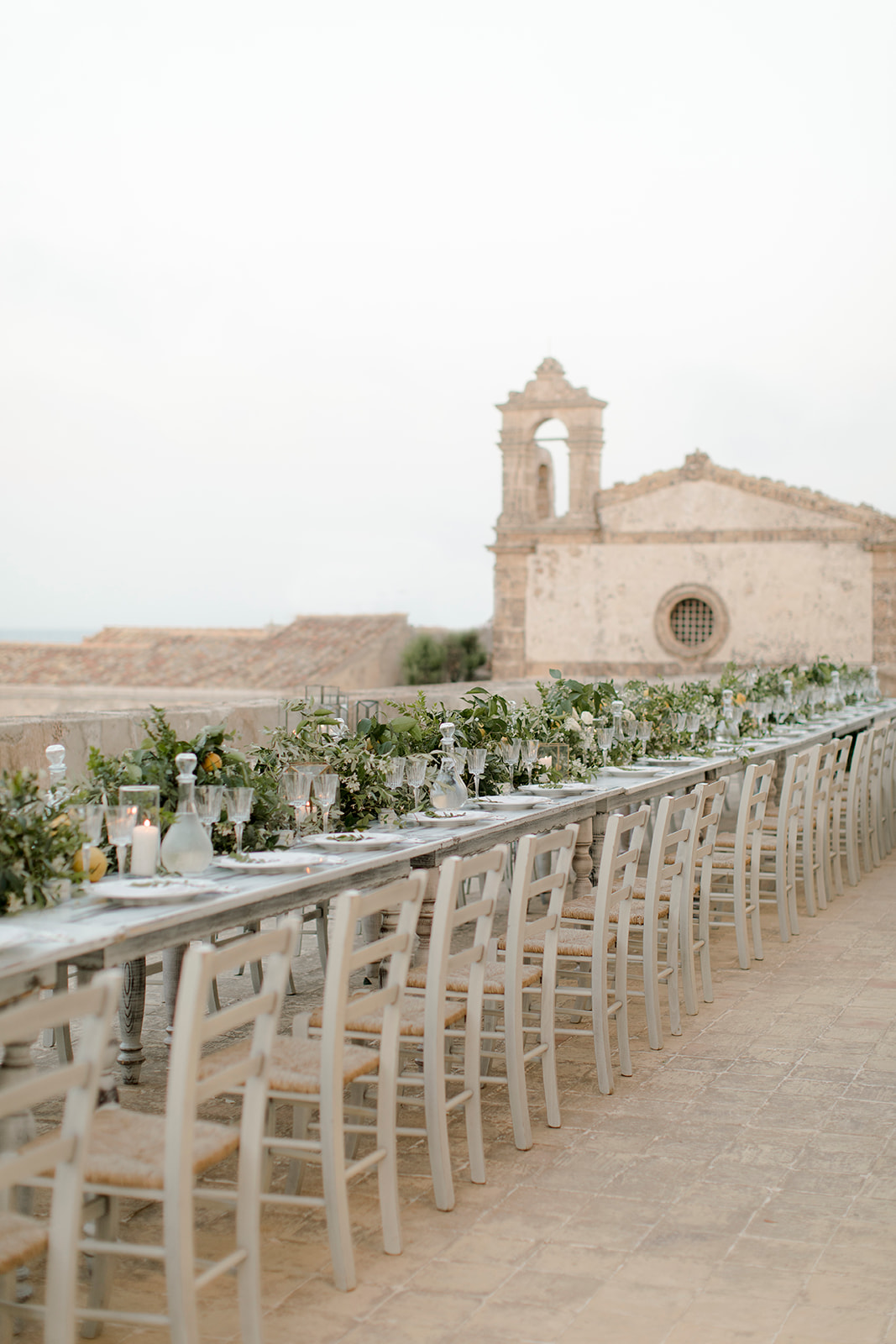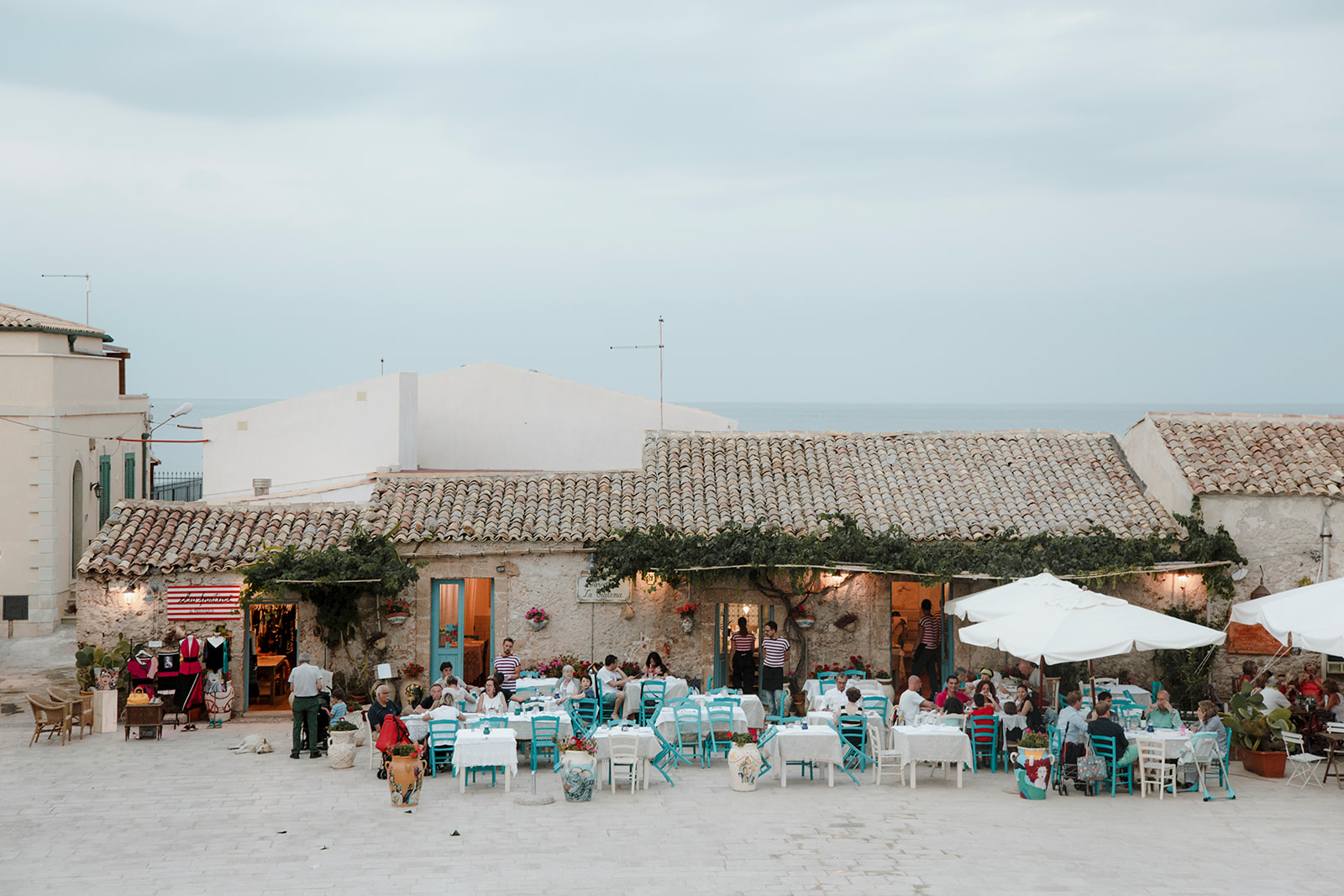 5. VILLA FEGOTTO
Villa Fegotto is in south-eastern Sicily near Ragusa. Historically, Sicilian noblemen owned the villa. Therefore, there are beautiful old rooms and features like the olive oil mill. Furthermore, it is surrounded by gorgeous gardens. It has a huge central courtyard and many large rooms suitable for events. Overall, it is perfect for a Sicilian wedding in the countryside.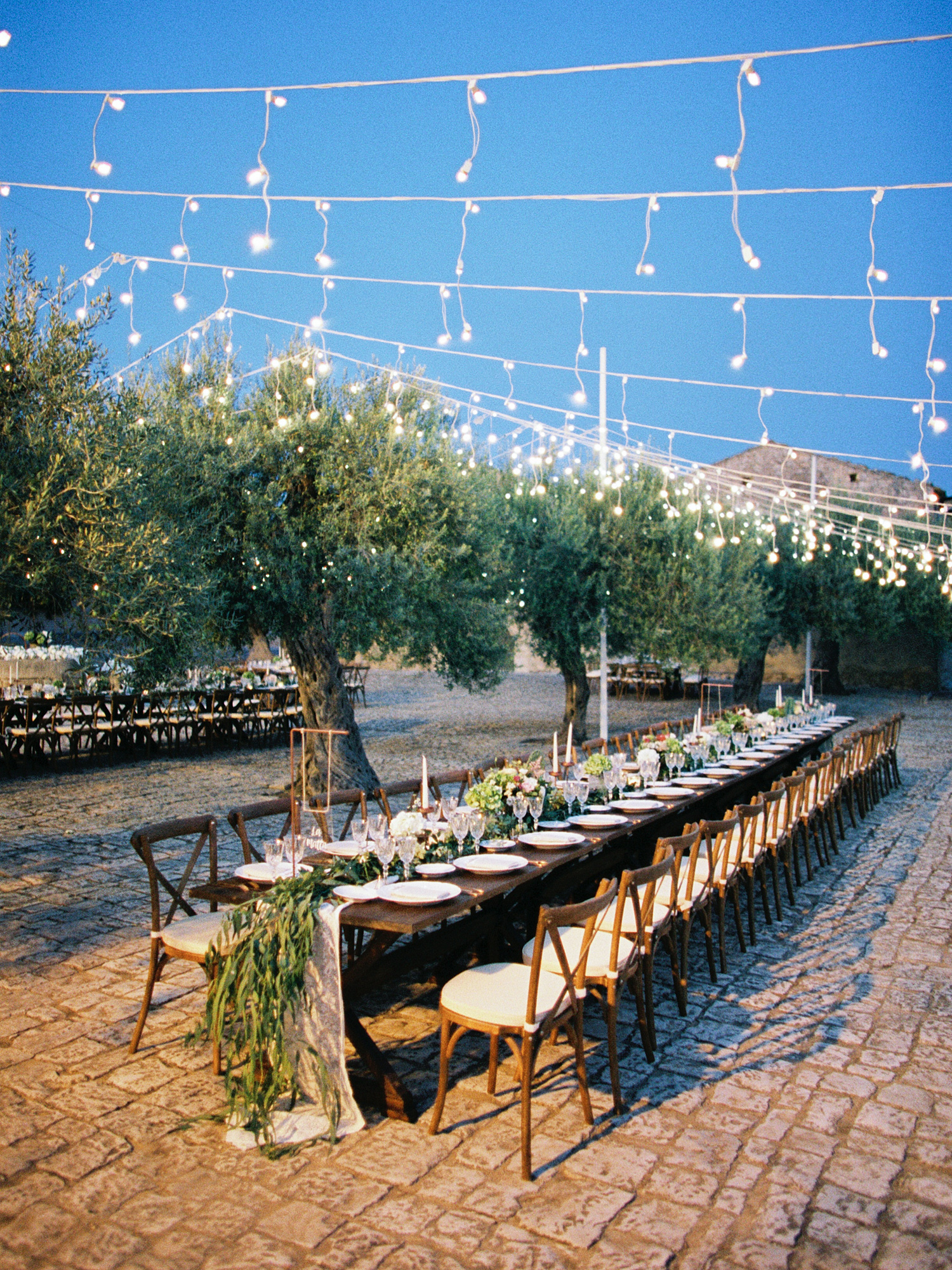 6. COMMENDA DI SAN CALOGERO
Commenda di San Calogero is a breathtaking estate near Syracuse. The accommodation is not only luxurious but also comfortable. Furthermore, there is an excellent kitchen, and a spa and swimming pool. Because of its historic chapel and large courtyard, it's perfect for weddings. Finally, it is set in 110 acres of beautiful gardens and countryside.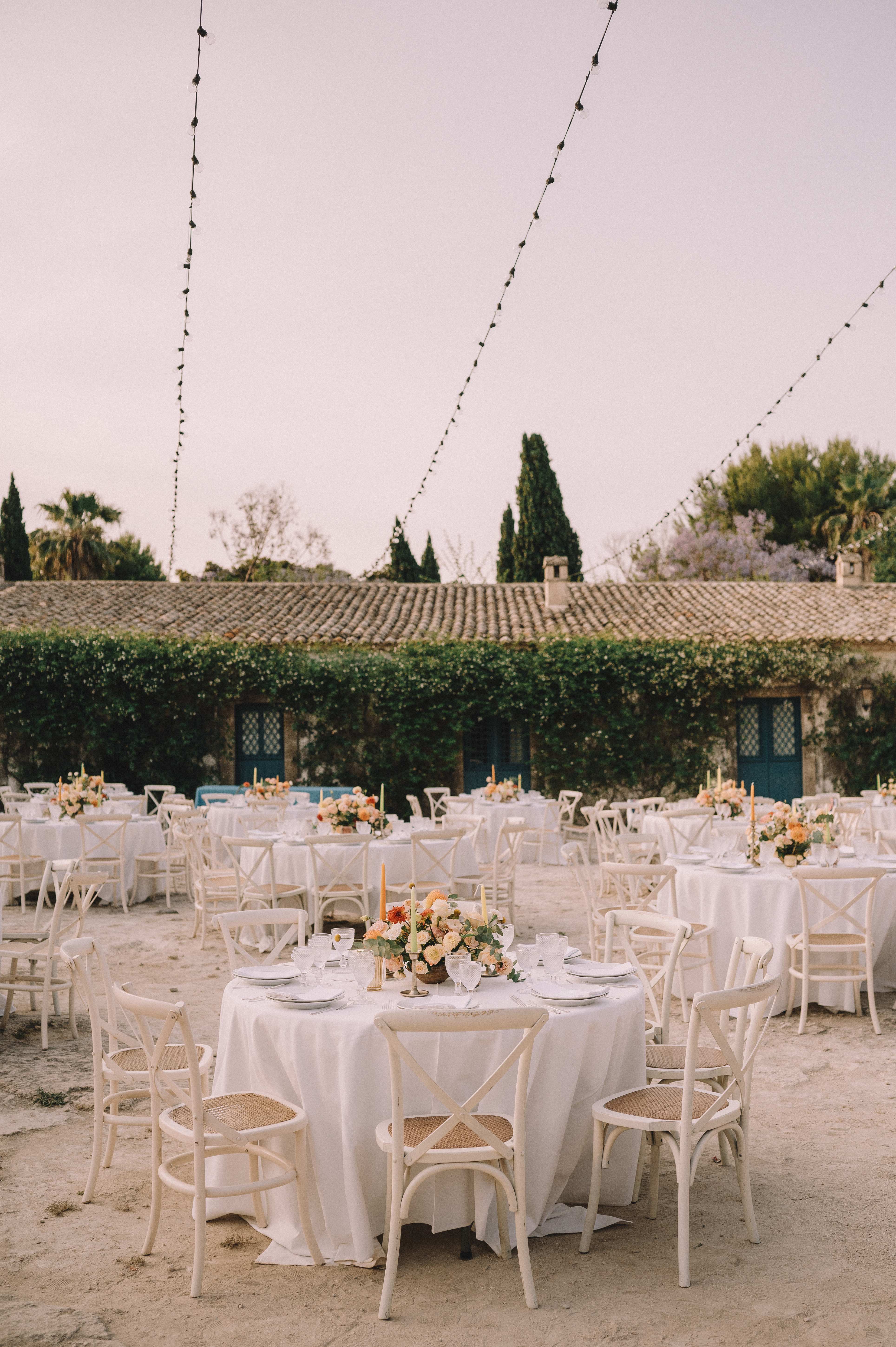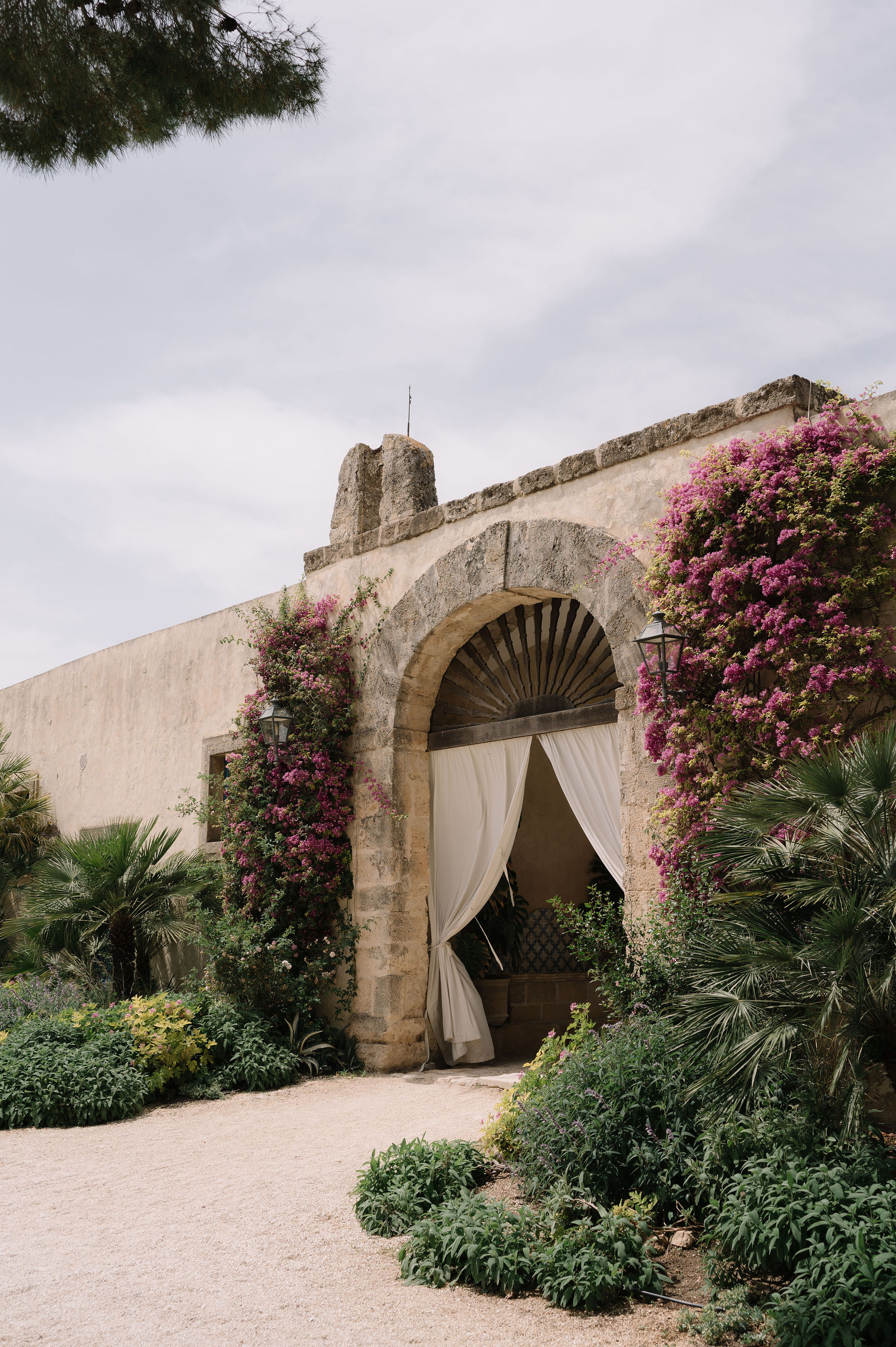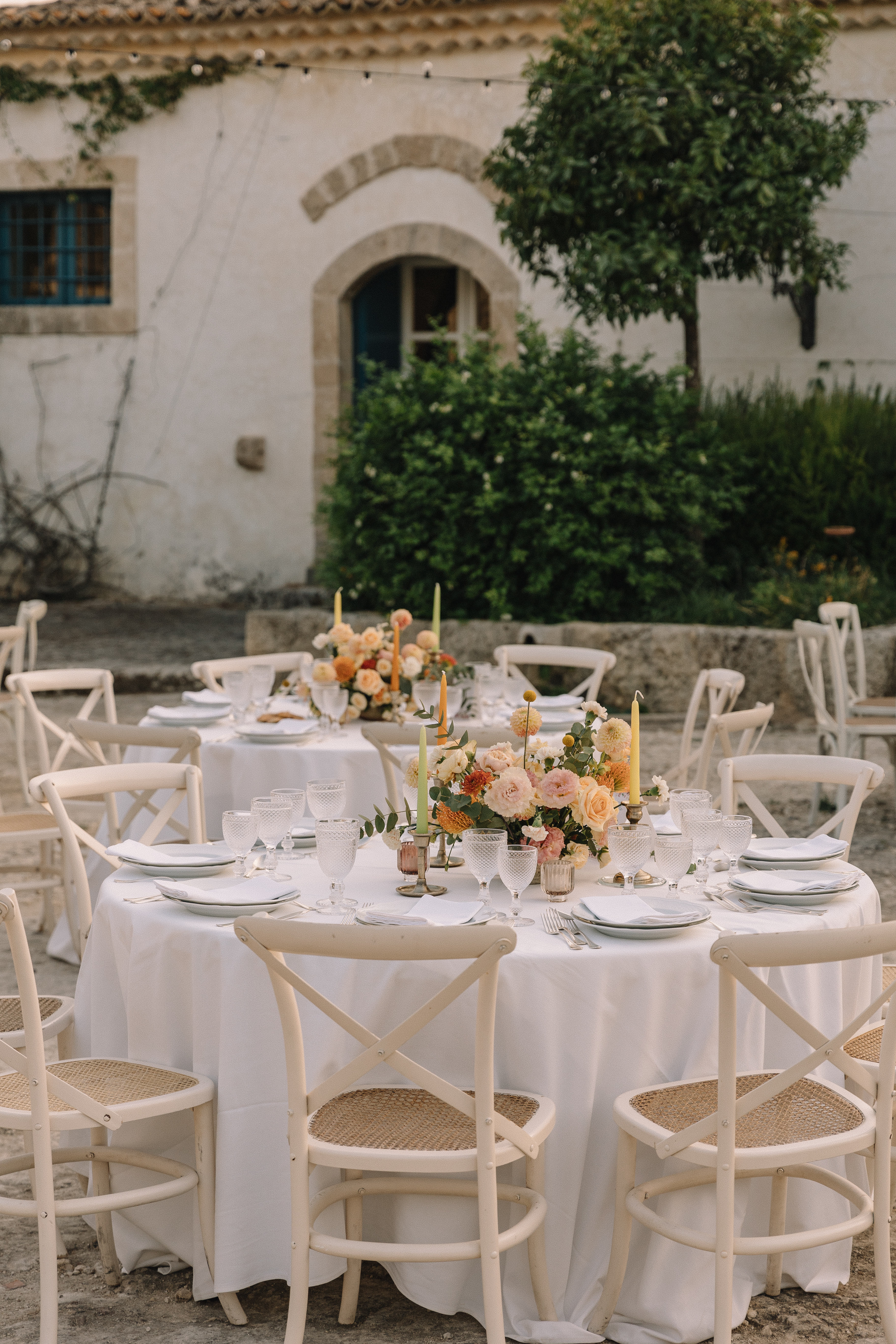 7. SIGNA SALINA
This hotel is on Salina, one of the Aeolian Islands north of Sicily. Therefore, it is surrounded by stunning sea views. Moreover, the hotel boasts beautiful greenery and local produce. Furthermore, there is lots of accommodation. Thus, it is the perfect place to celebrate an unforgettable wedding in a unique setting.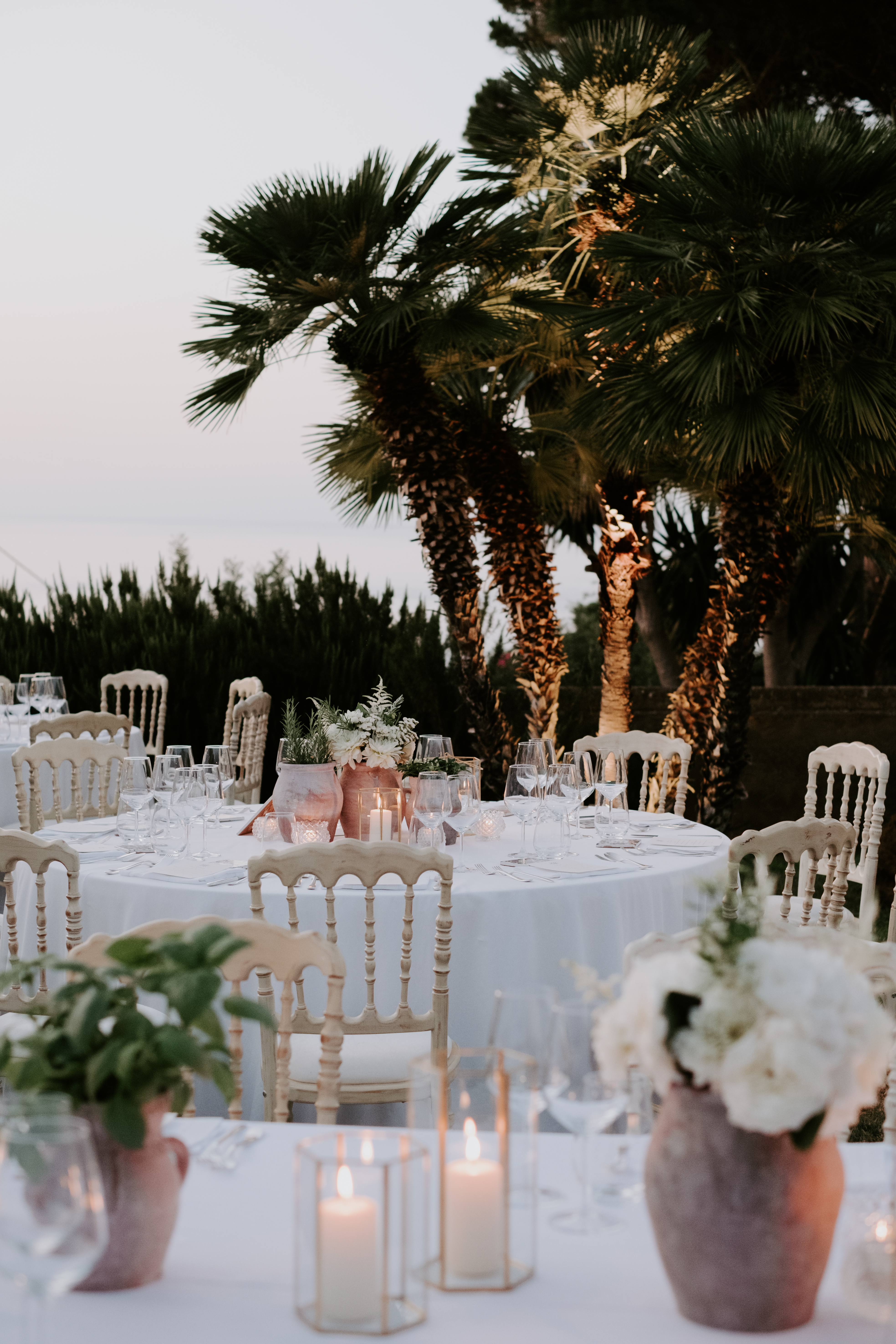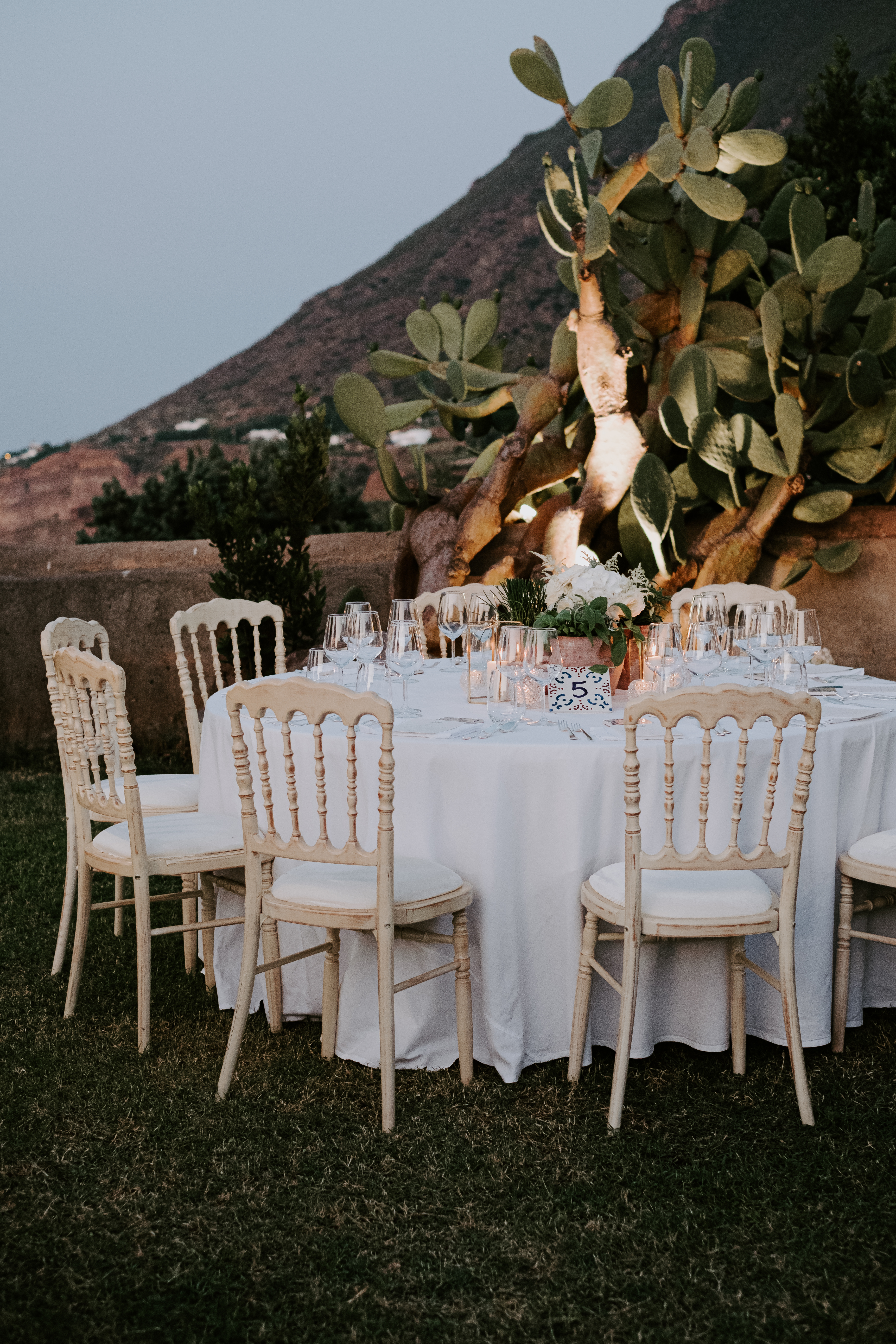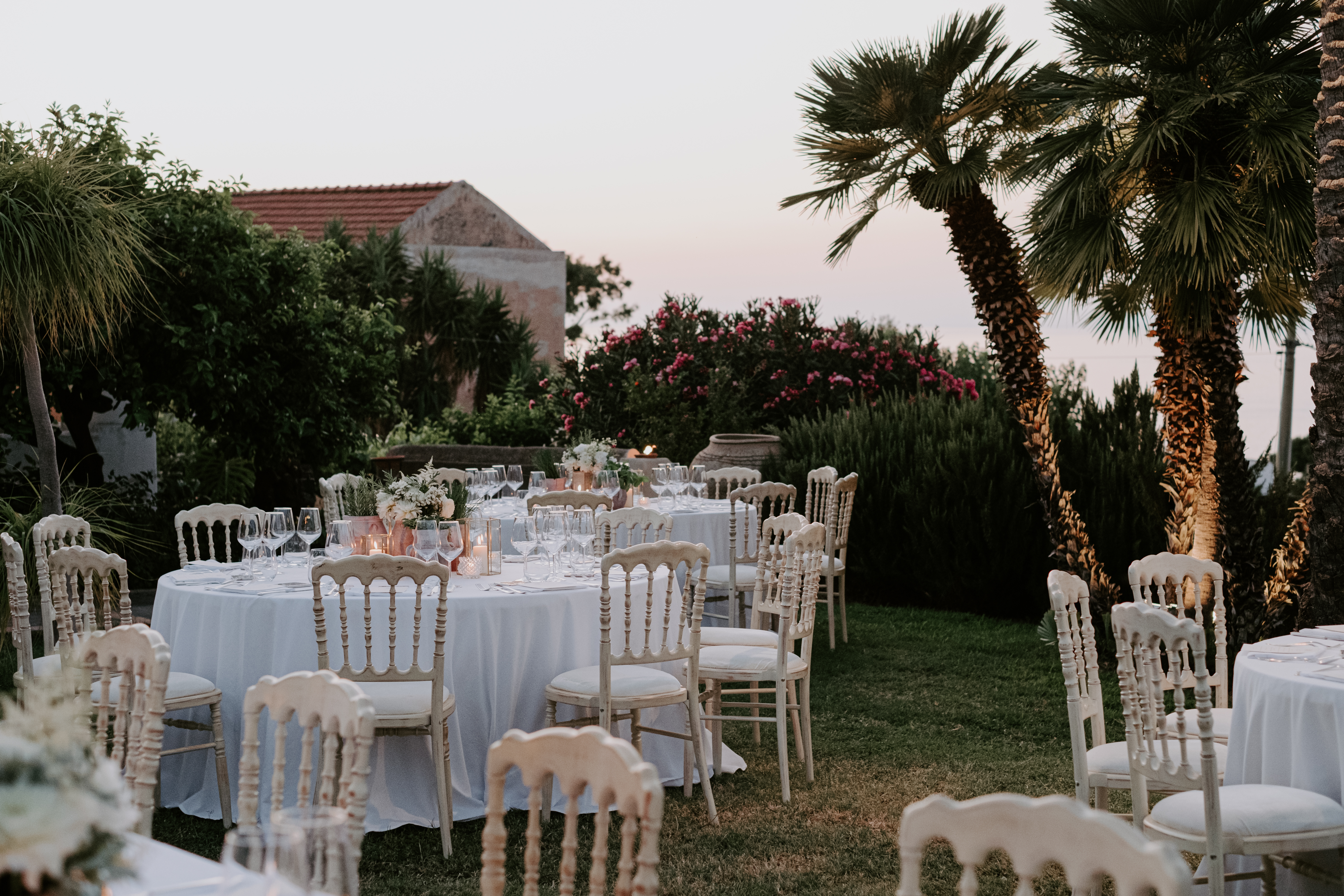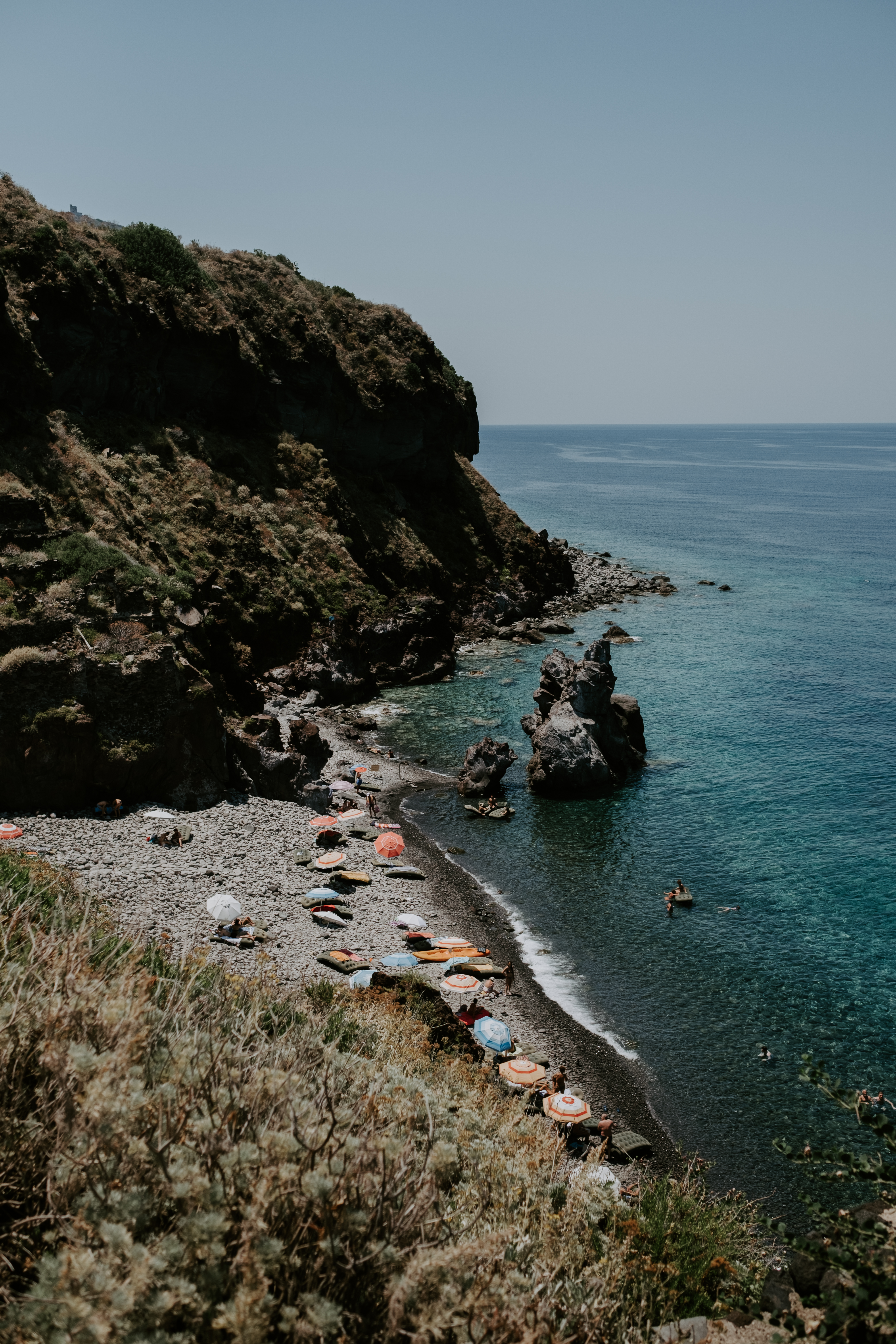 8. TENUTA SAVOCA
Tenuta Savoca is in gorgeous countryside near Catania. Visiting this historic farmhouse feels like stepping back in time. Furthermore, it offers all the facilities required for a wedding. Also, the natural surroundings can be a beautiful backdrop to your ceremony. Finally, there is accommodation on site as well.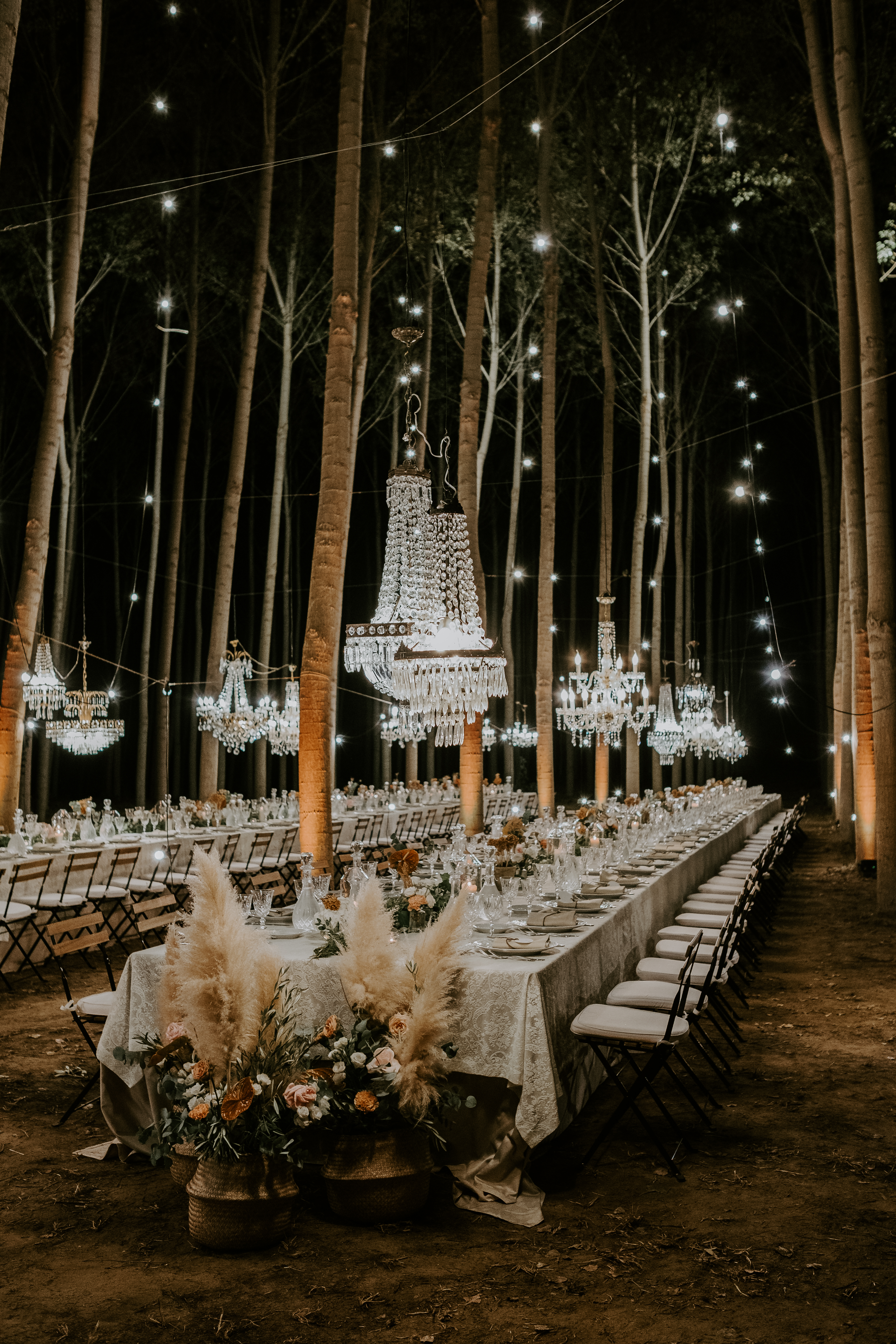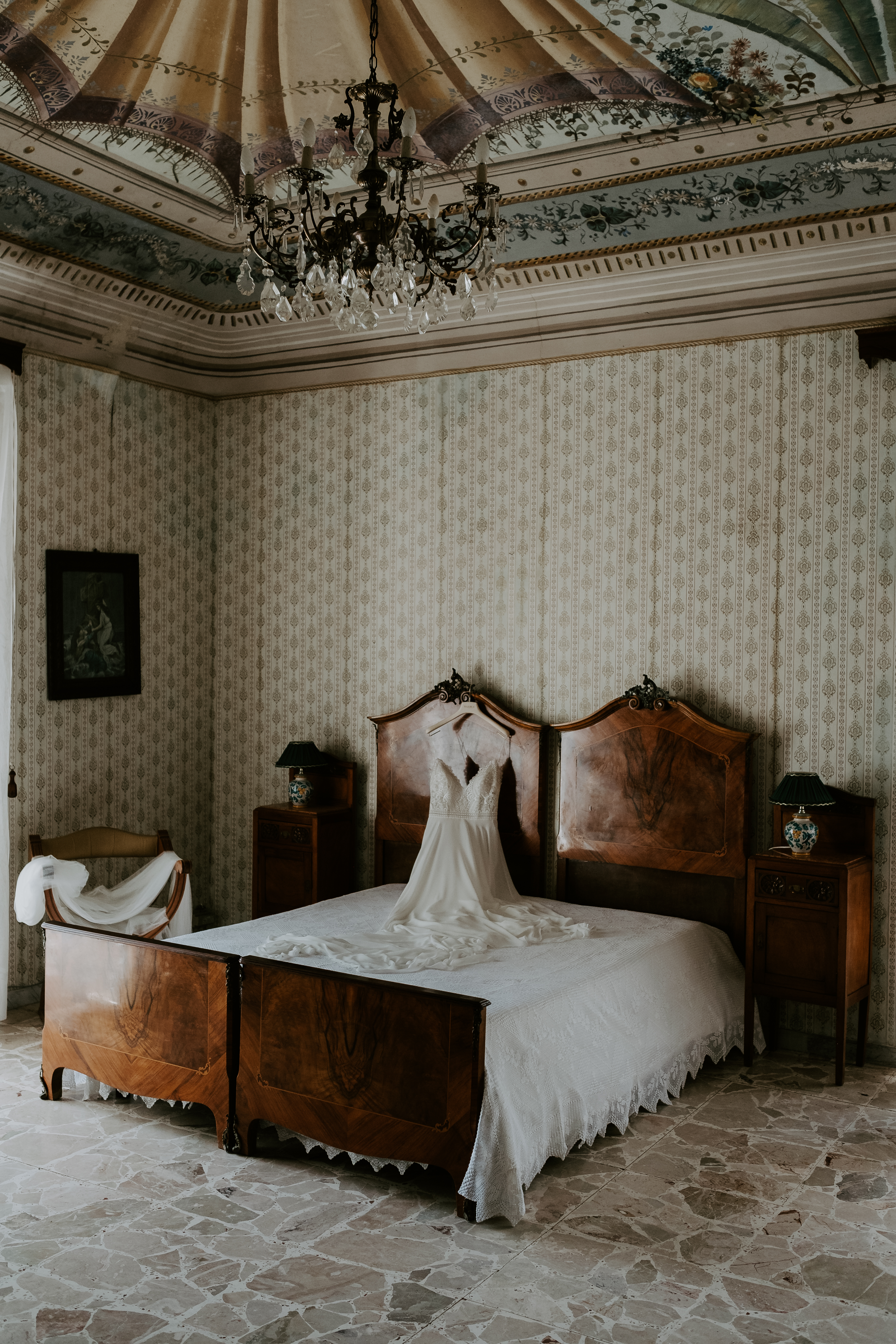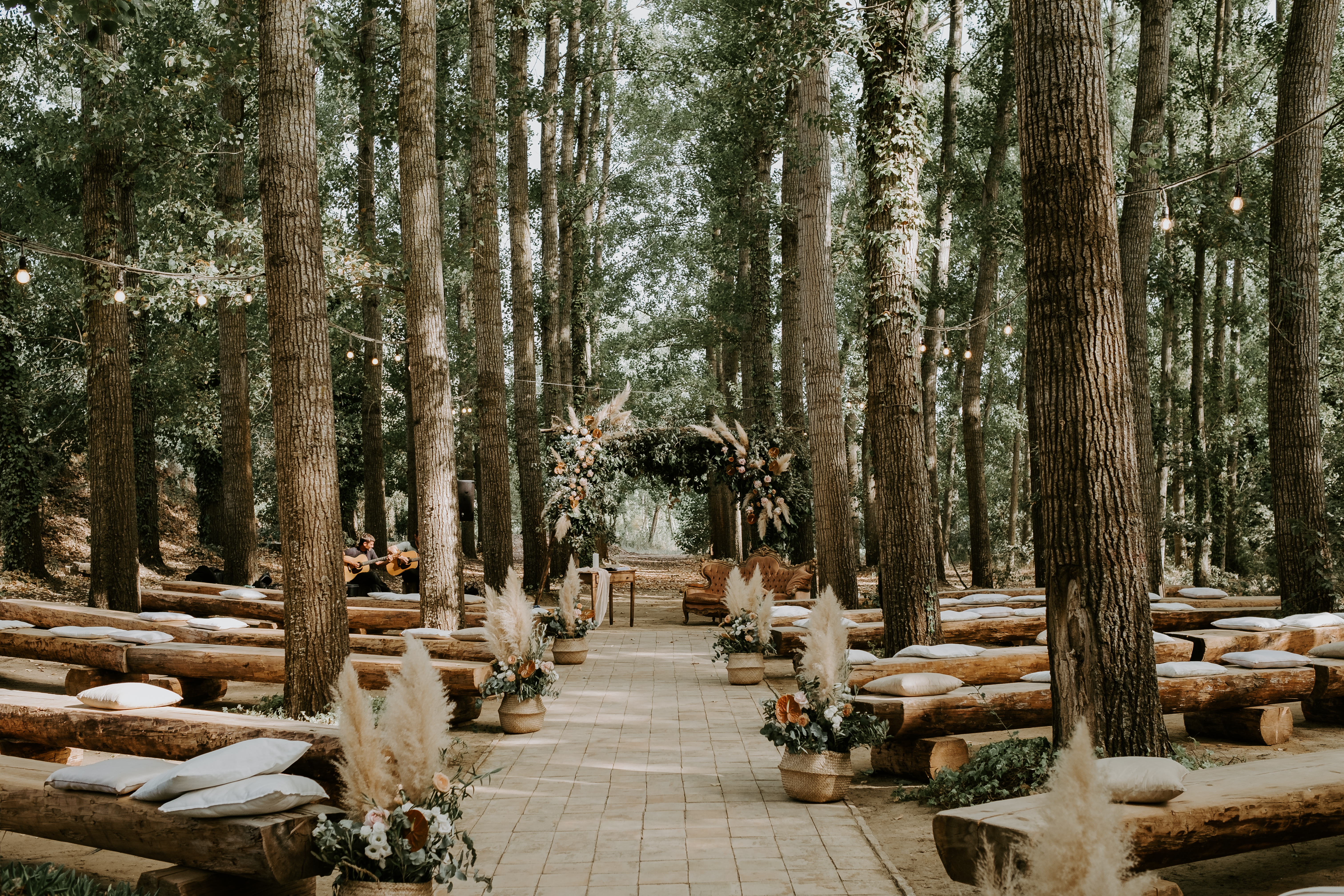 FINAL TIPS
To conclude, if you are looking for an authentic wedding in a special surrounding I would go for Tonnara Di Scopello. If you would rather focus on a very elegant venue then I would recommend Dimora delle Balze.
Whichever venue you choose, make sure you allow yourself around 12 months, in order to get good availabilities and best providers such as florists and photographers!
I hope this list has helped you! Enjoy your wedding!
In case you are searching for more inspiration for traveling, then perhaps some of my other Guides will be useful:
5 BEST HOTELS in PALMA, MALLORCA (2022 List)
10 MOST BEAUTIFUL RESTAURANTS IN MALLORCA