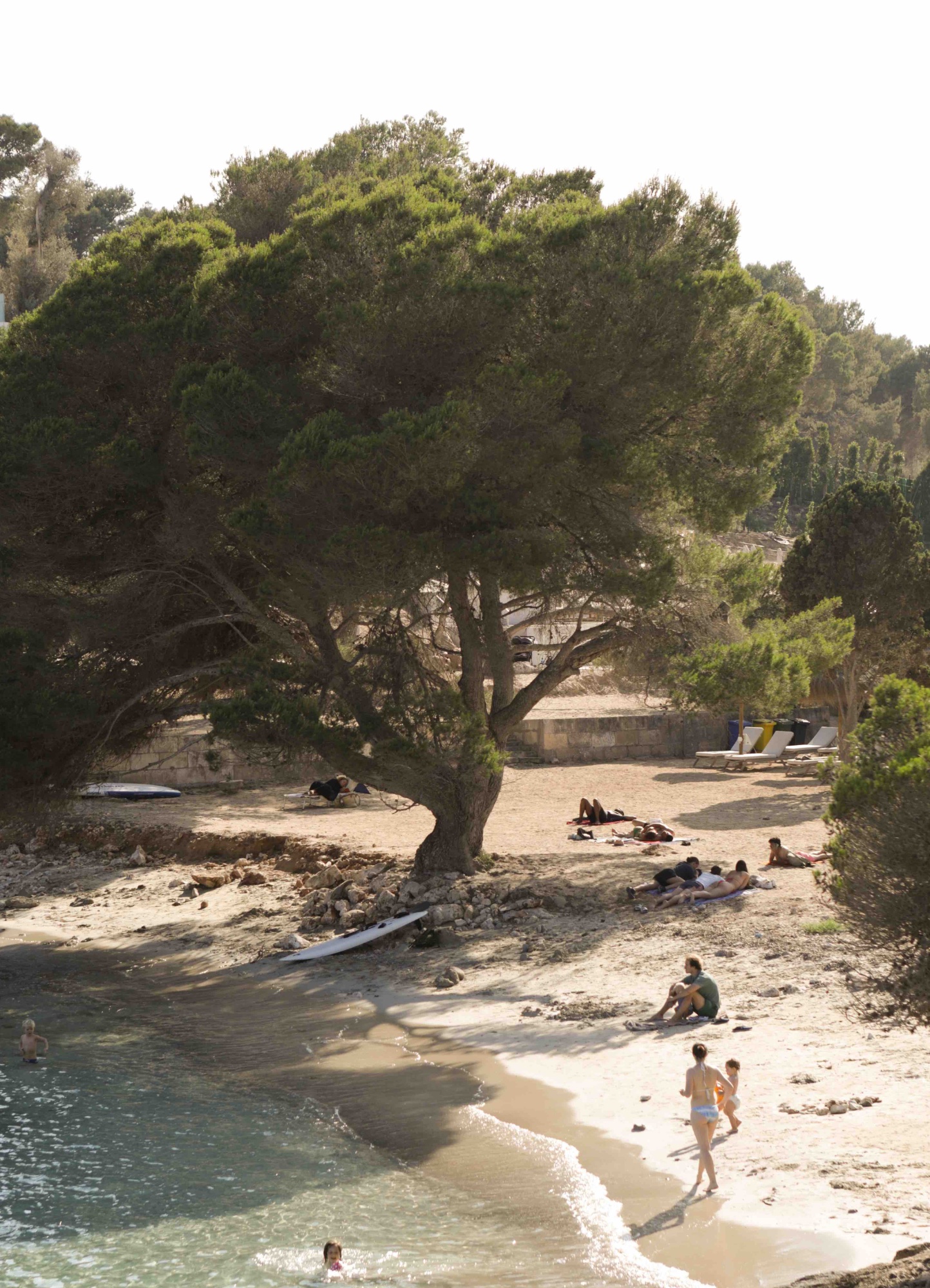 MALLORCA – BEST FAMILY HOTELS
Are you planning on visiting Mallorca during your trip to Spain and want to find a perfect hotel for your family? Then you have come to the right place!
In order to help you plan your visit, I have preselected the best luxury as well as mid-range and budget hotels to fit any pocket!
Mallorca is a wonderful destination for families with kids so let's not waste any time and find a perfect place for you and your family to spend some magical time on this stunning island!
Let's start!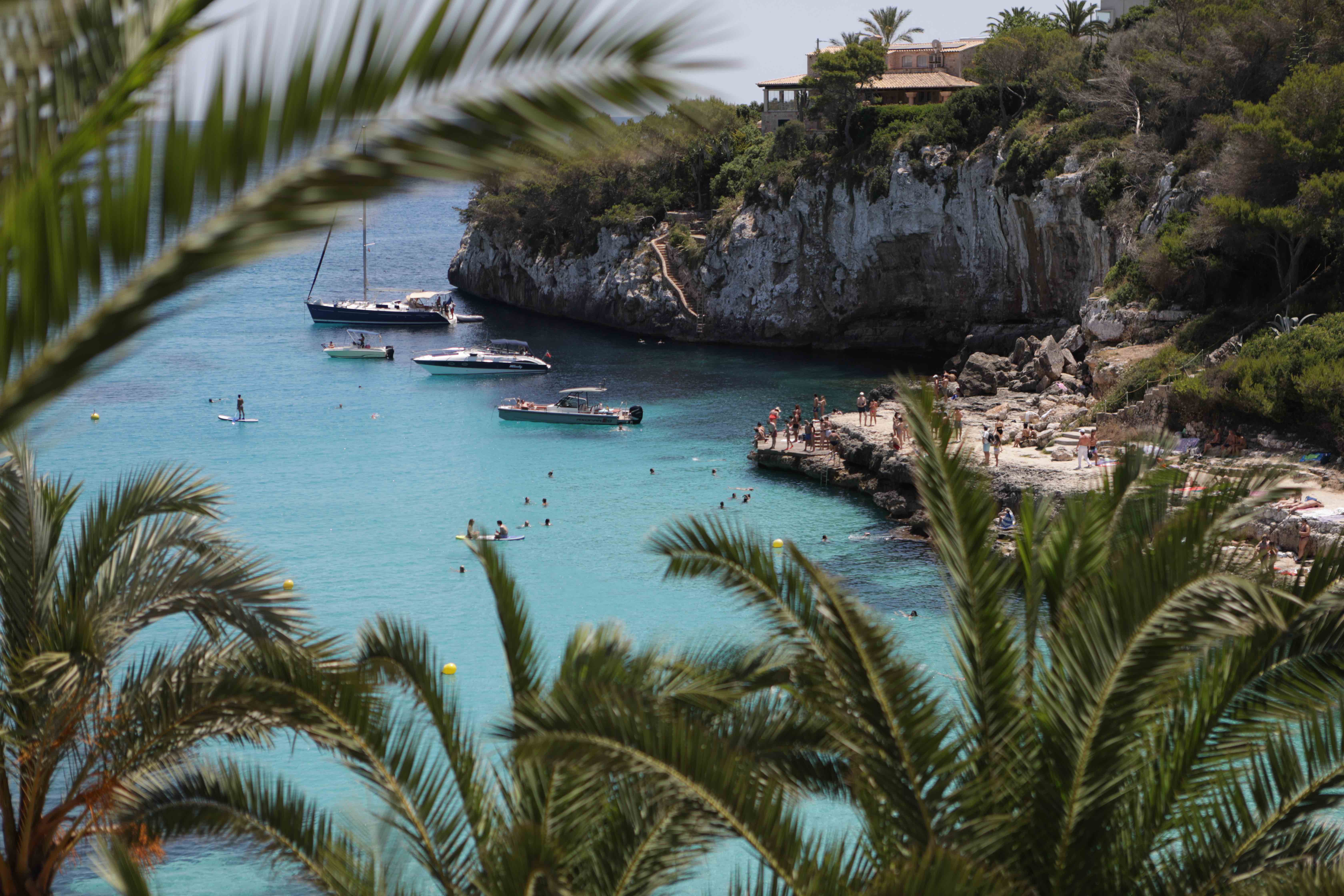 WHY IS MALLORCA GREAT FOR FAMILIES?
Mallorca is, without a doubt, a perfect destination for families with kids. Why? Firstly, it has beautiful sandy beaches and a warm, clear Mediterranean Sea. Also, active kids will love the hiking and biking on offer. However, the towns and cities are great for families too. For, there are activities to please everyone in exciting Palma or chilled-out Deia. Additionally, there won't be any problems at meal times as delicious Mallorcan cuisine is available everywhere you go. Practically, it is also easy to travel around Mallorca in a car, meaning it is straightforward to transport the kids.
However, while the island is a great family destination, not all hotels will accept children or be child-friendly. Therefore, read on to discover the best places for families to stay in Mallorca…
For all info on logistics about how to get to Mallorca, how to move around, where to eat and what to do check my Ultimate Guide to Mallorca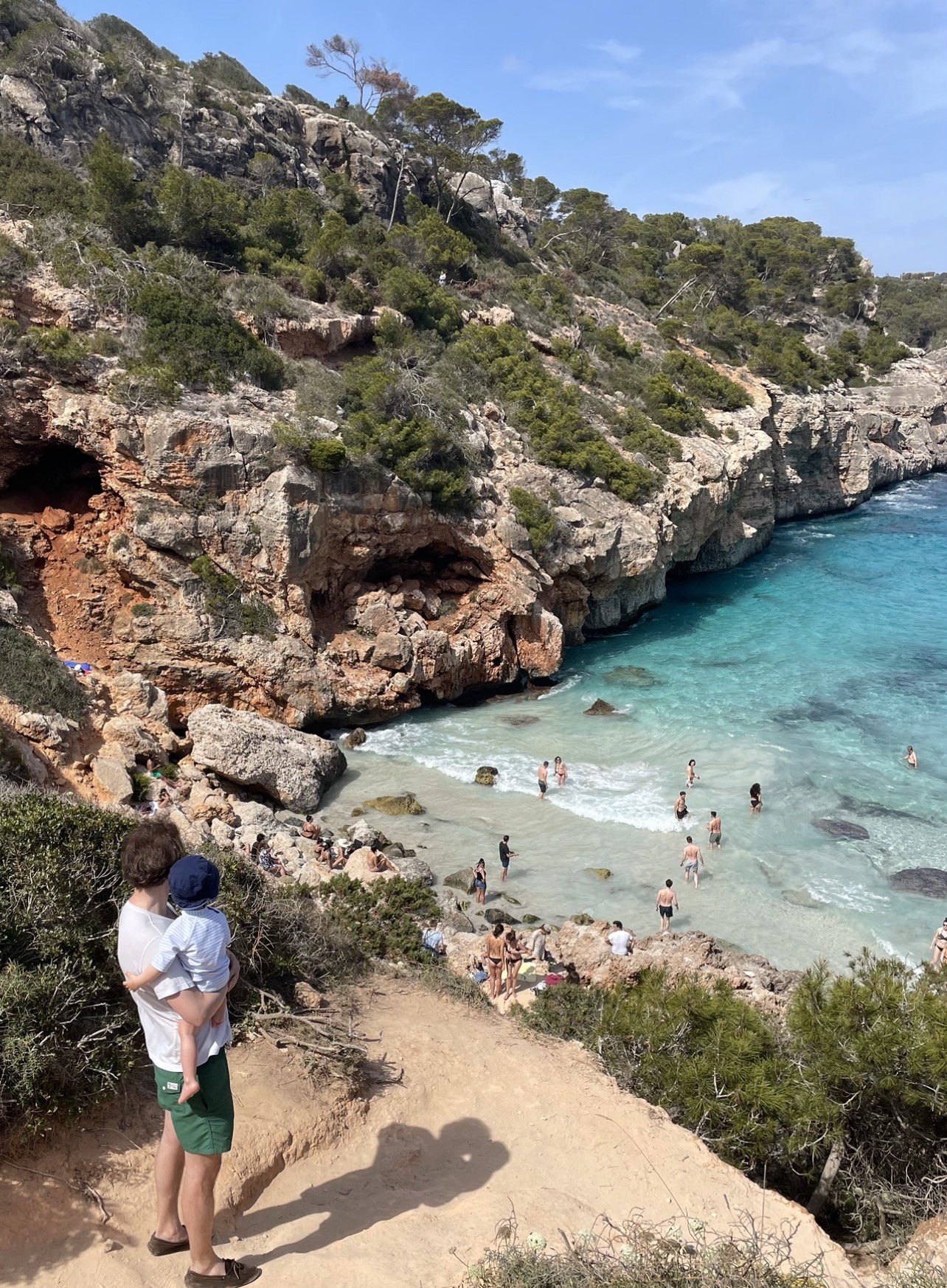 IMPORTANT TO KNOW
Obviously, there are practical things you need in a hotel when traveling as a family, especially with small children. Therefore, if you have a baby or toddler look for places that offer baby beds and baby chairs. This will make your stay much easier and more pleasant. However, it is also worth thinking about details such as connecting rooms. These can offer better value for money and can allow you to relax with complete peace of mind.
Otherwise, a good family-friendly hotel should offer a children's menu in their restaurant. Additionally, many of the best places will have babysitters or carers. Furthermore, look for those with a range of activities for kids to keep them entertained all day long. Also, a pool is always a great hit!
Fortunately, we have narrowed down the search for you by compiling the list below, which will give you all the details you need.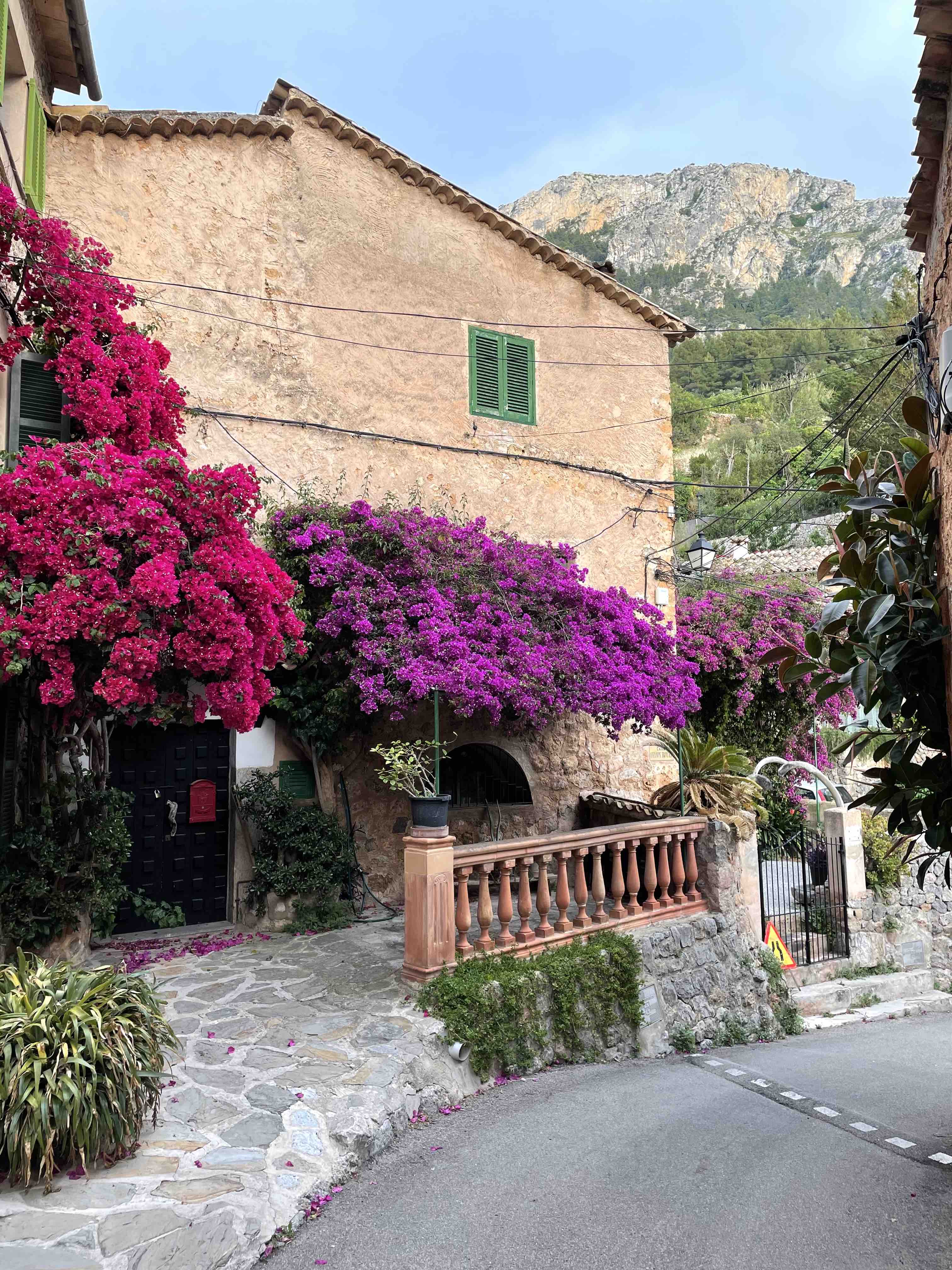 INTRO
Mallorca may be relatively small but it is beloved by all, and it gets booked out months in advance and the places that are left are, let's say, not the prettiest, and then they can also cost a lot.
Make sure it does not happen to you and that you book early. My tip here would be to book the accommodation as soon as you have decided to go. Often you can cancel the hotels up to a few weeks or days before you go, but that way at least you have something locked in.
My general rule would be to book around 9 months before, or at least before Christmas, as everyone starts their holiday planning in January when the post-Christmas and New Year's Eve blues hit!
But before you choose your accommodation YOUR STEP NUMBER 1 – should be choosing where exactly in Mallorca you want to stay.
Let me help you decide by explaining the main regions!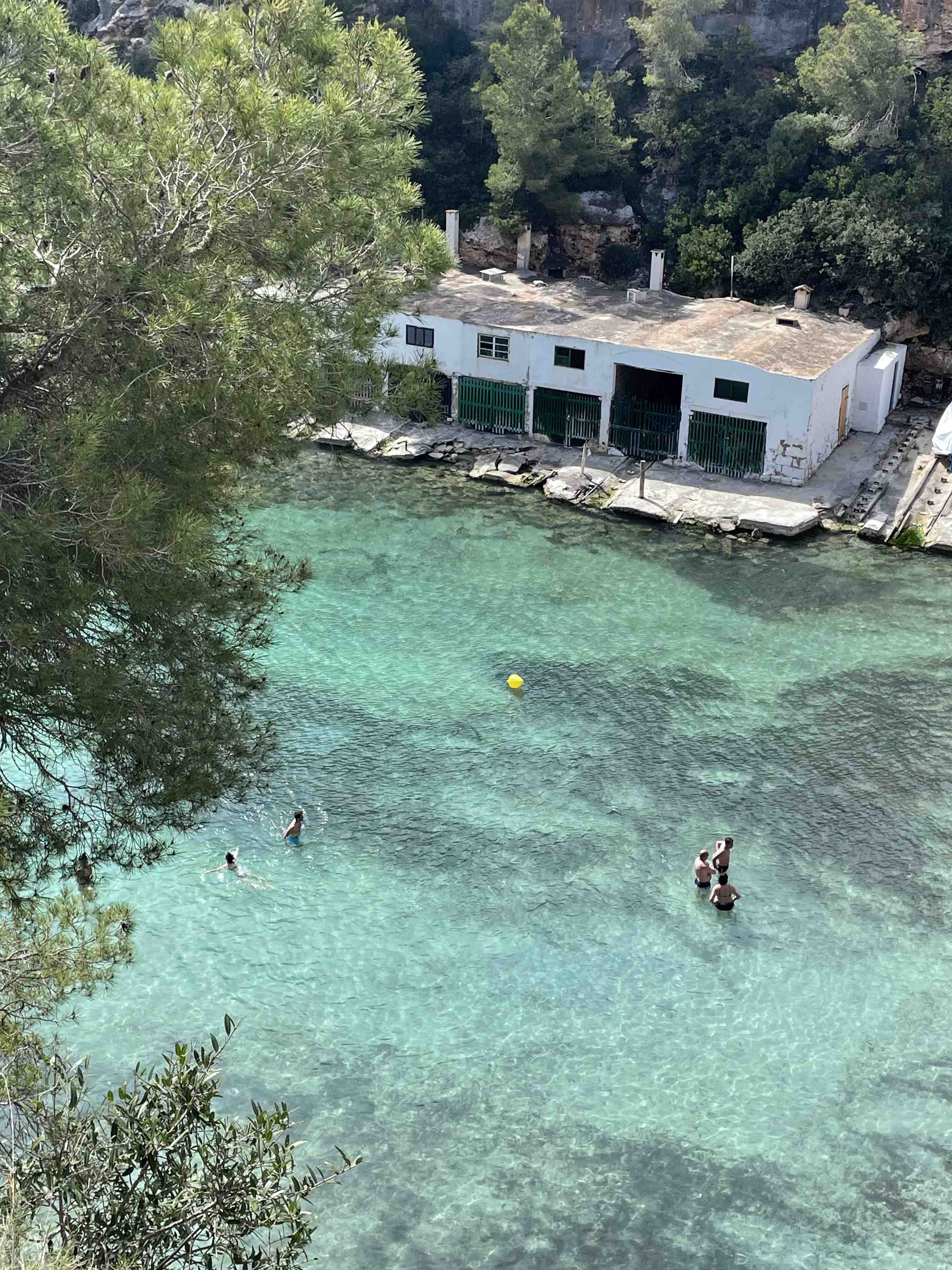 MALLORCA'S REGIONS EXPLAINED
Unless you have around two weeks you will not be able to see the whole of Mallorca. My tip is to choose 2 regions out of 4 and concentrate on those rather than chasing a bucket list.
My two favourite regions are the North-West and South-East, so if you have around a week, I would split your time between those.
NORTH-WEST
The North-West of Mallorca is pretty much my favourite part of the island. Firstly, it is easy to reach from Palma. However, it is mainly rural, giving it a relaxed atmosphere. Additionally, the landscape is stunning, as the UNESCO-recognised Tramuntana Mountains run through this area. Finally, it boasts some of Europe's most beautiful towns and villages such as Deia, Soller, and Valldemossa.
NORTH-EAST
The north-east of Mallorca is slightly further from Palma and its airport. However, a taxi along the motorway will still get you there in under an hour. Furthermore, it boasts destinations such as family-friendly Pollenca and the beautifully historic Alcudia. Finally, there a bays with gorgeous, sandy beaches, and you aren't far from enchanting 'calas' on the east coast.
SOUTH-WEST
Obviously, the main attraction in southwestern Mallorca is Palma. However, there are many towns and sites outside the capital worth visiting too. Head west for some gorgeous beaches and coves. Also, there are charming fishing villages such as Port Andratx to enjoy. Finally, if nightlife is your thing, Magaluf isn't far away. That said, apart from Palma this is my least beloved part of Mallorca and the first part I would consider skipping (with the exception of Palma)!
SOUTH-EAST
The southeastern coast of Mallorca is where you'll find most of the island's beautiful 'calas'. These are secluded sandy coves you'll have seen on your Instagram feed. However, there are also pretty, traditional villages to visit here. Head to Cala Figuera to see a traditional, unspoilt Mallorcan fishing port, or check my list of Top 10 Most Beautiful Beaches in Mallorca, the majority of them are exactly in the South-East!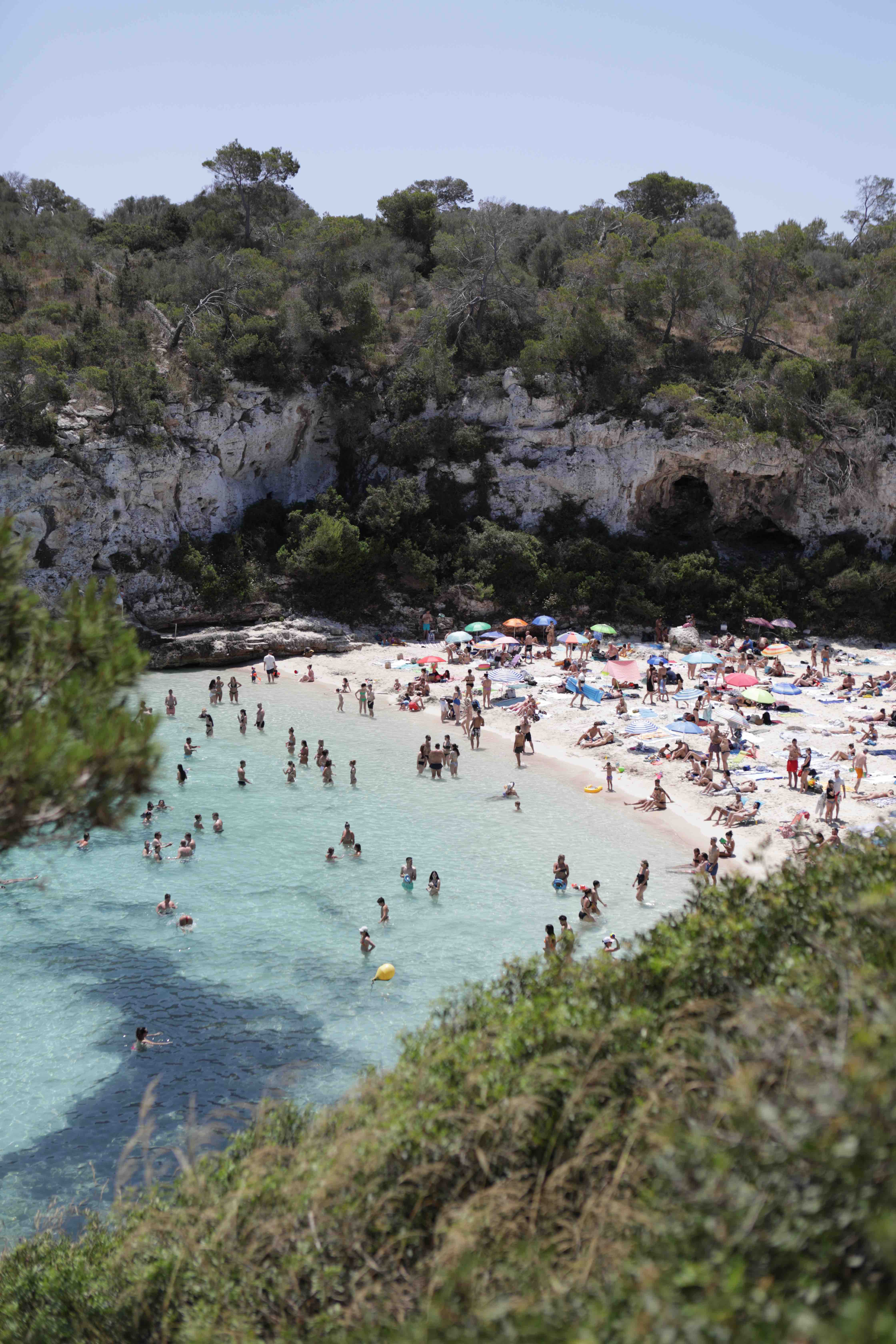 18 BEST FAMILY HOTELS IN MALLORCA
LUXURY
MID-RANGE AND BUDGET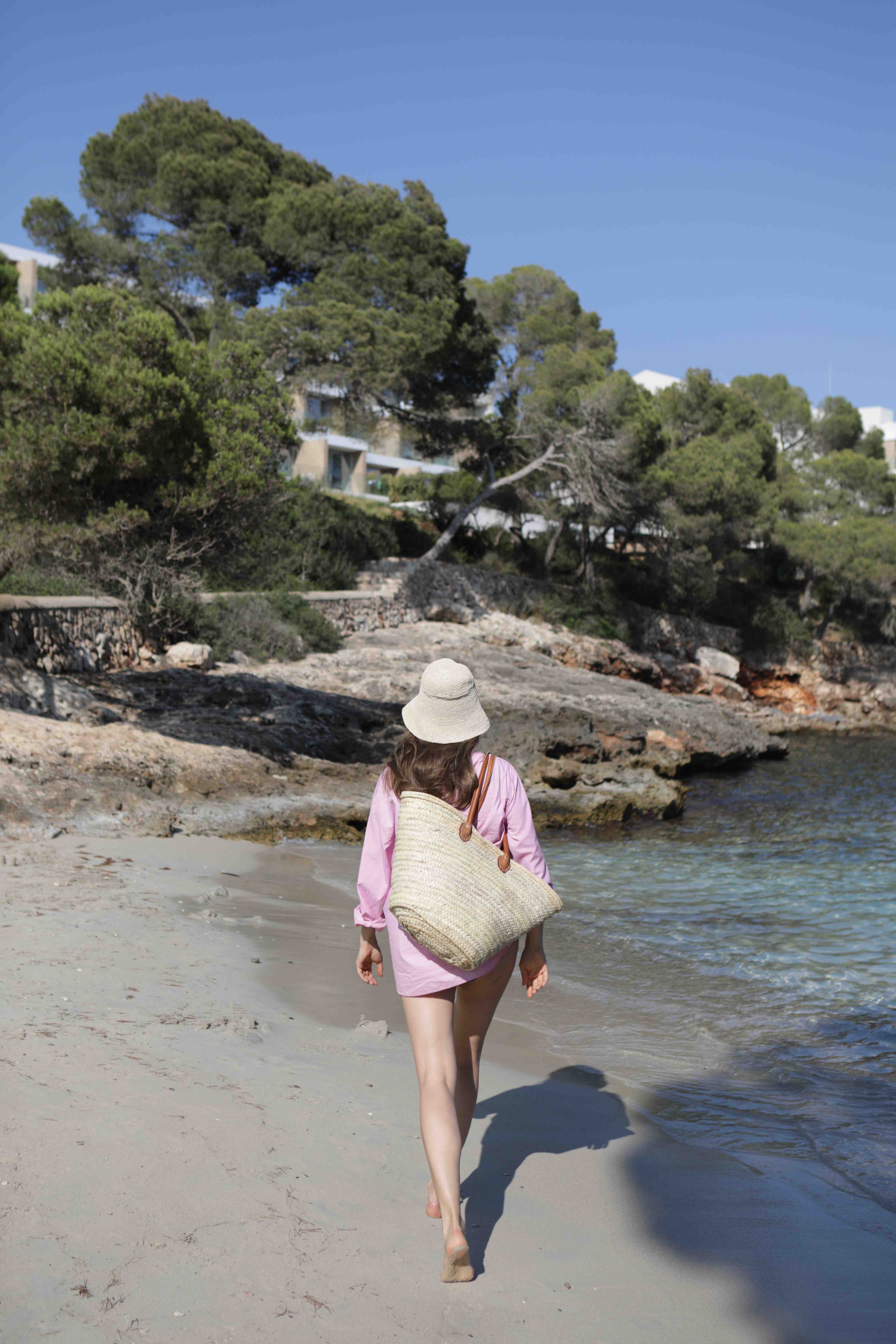 LUXURY FAMILY HOTELS IN MALLORCA
NORTH-WEST
Without a doubt, this is my favourite place to stay in Mallorca, regardless of the reason! Traveling alone, as a couple, or with a group! Luckily La Resi is also one of the best family-friendly hotels on the island. Also, it has suites and villas available which can sleep lots of guests. Moreover, it has a fun children's club for those aged four and up. This offers activities from pottery classes to cookery lessons. Equally, there are family activities, which often involve the amazing art scene in the nearby town of Deia. Moreover, kids under 12 can share a room with their parents free of charge. Finally, what kid could say no to a picnic tour led by one of the estate's donkeys?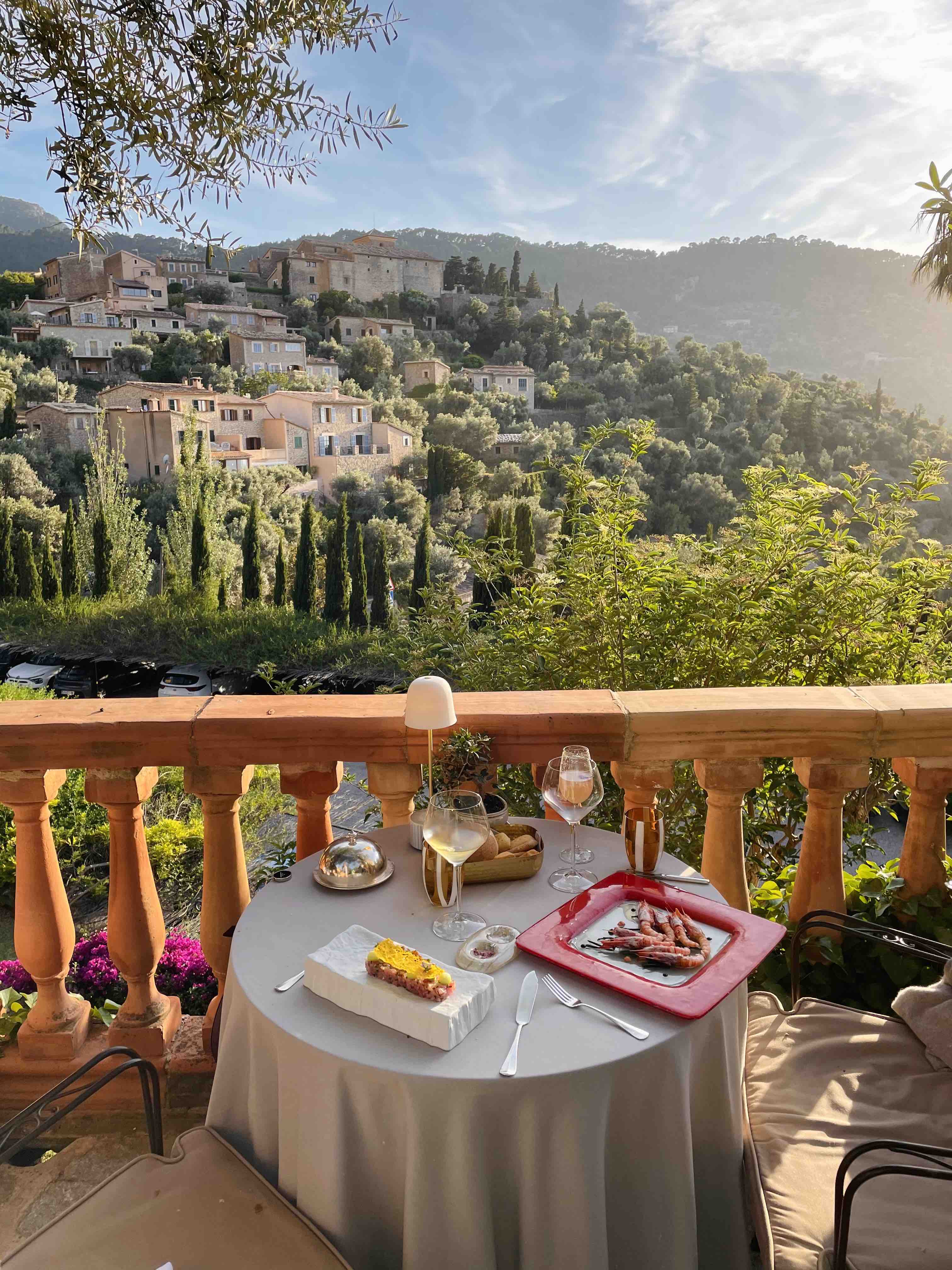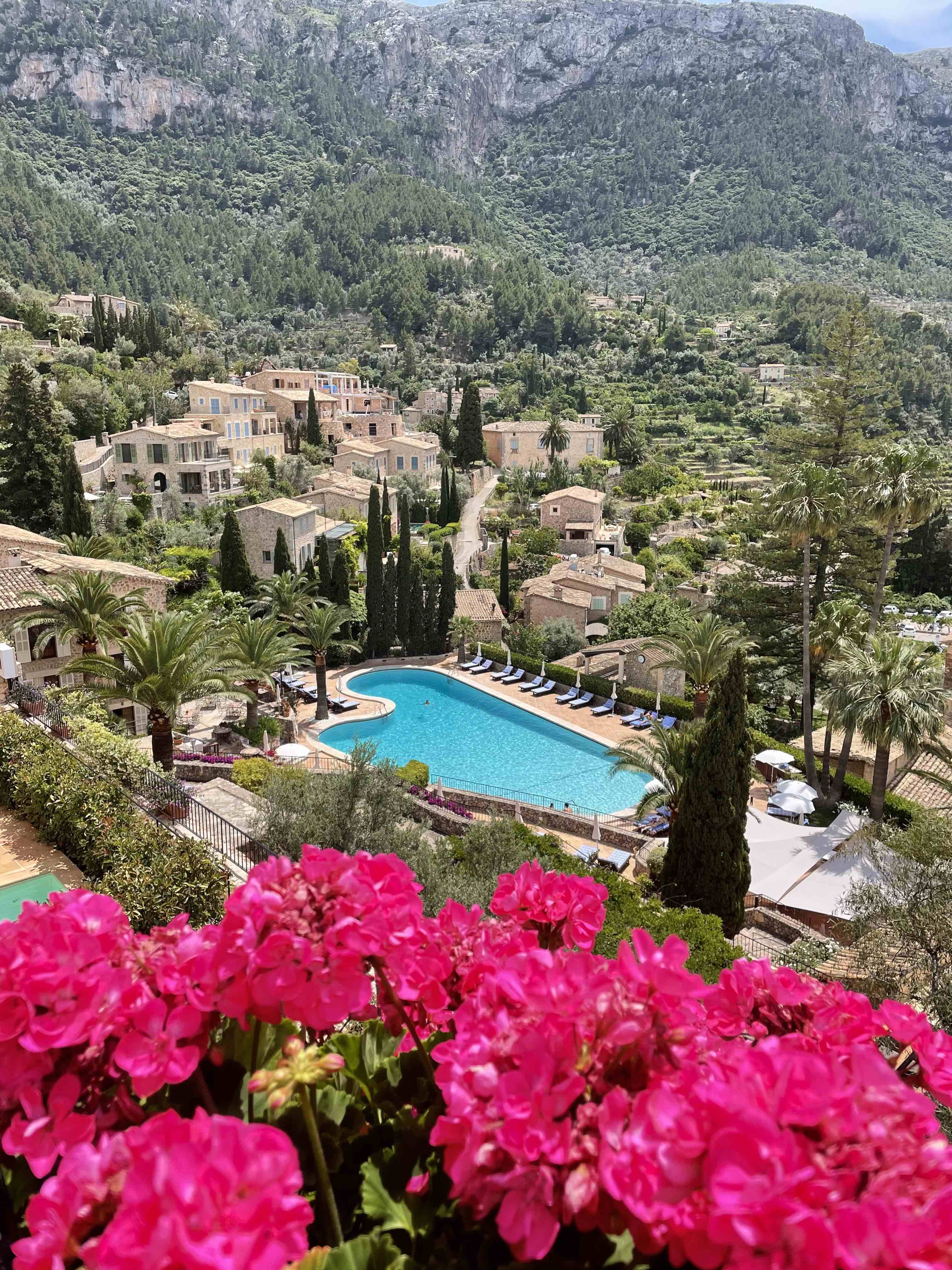 NORTH-EAST
On the North-East coast of Mallorca, Es Raco d'Arta must be one of the most calm and relaxing hotels in the world. Therefore, it is ideal for families looking to unwind in a spacious, spotless, and minimalist accommodation. Ideally, you would visit it with slightly older children and teenagers, also given the activities that the hotel offers. Otherwise, the hotel has beautiful nature all around which will be perfect for livelier kids. Finally, the restaurant serves local, healthy, and delicious food.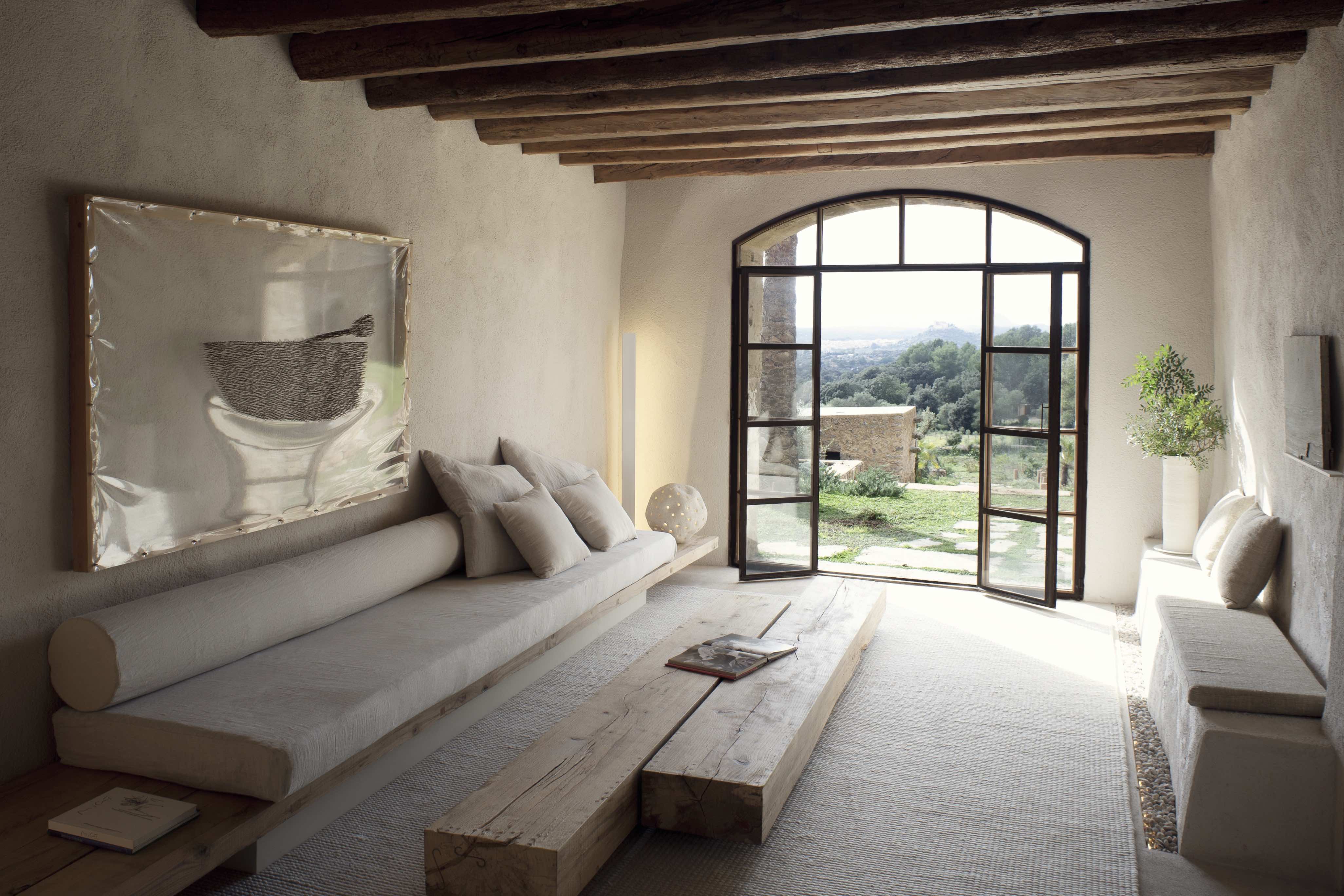 SOUTH-EAST
All-inclusive luxury, modern Ikos Porto Petro is on the gorgeous South-East coast of Mallorca with some of the island's best beaches within a 20-minute drive! It is also next door to the stunning national park of Mondrago. It has lots of accommodation perfect for those with kids, from family rooms to deluxe bungalow suites with private pools. Moreover, the hotel has a dedicated kids club with a fun range of activities to suit children from 4 months to 17 years old! Please note some of those need to be paid extra. Finally, there will be food to please everyone in one of the hotel's many, superb restaurants.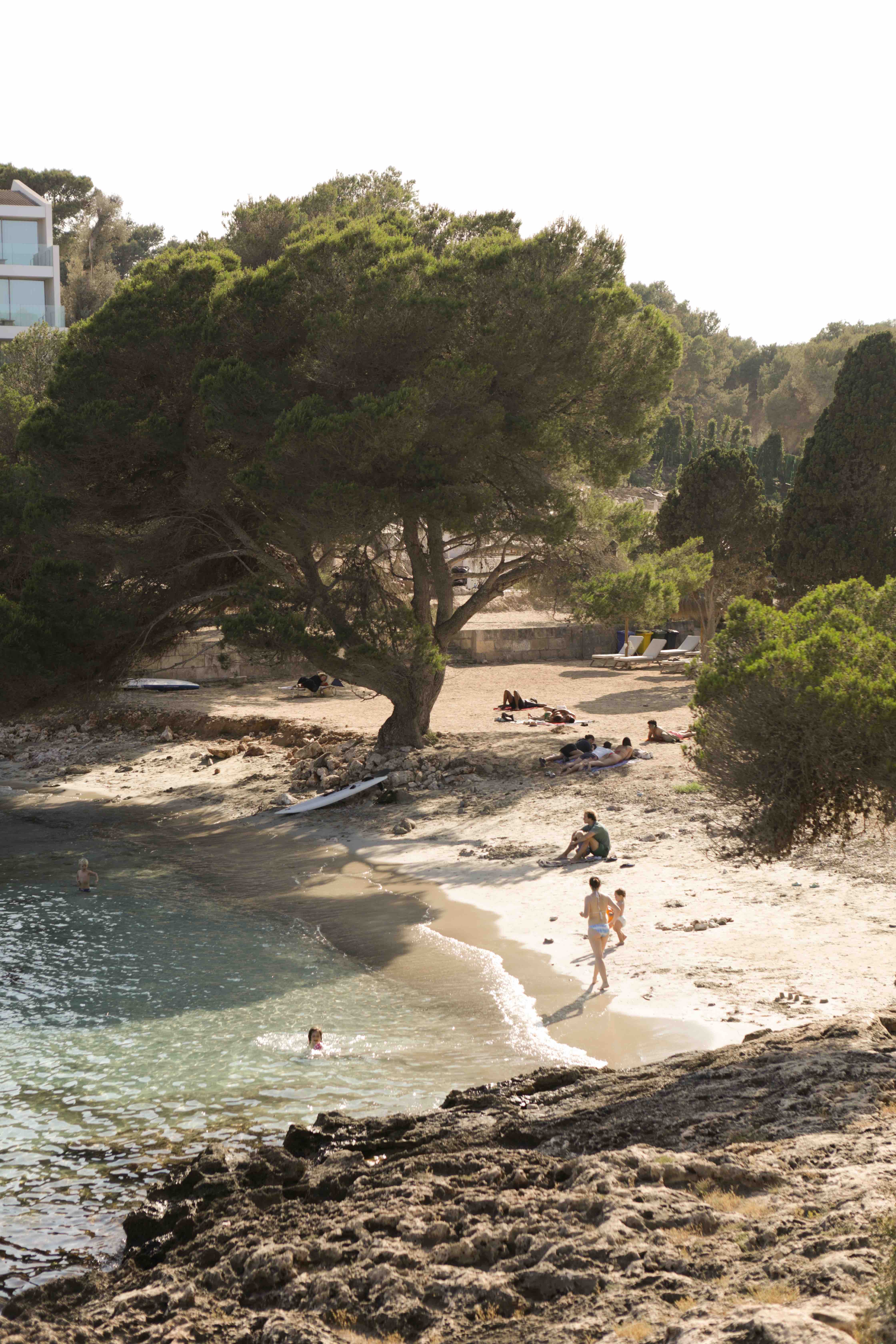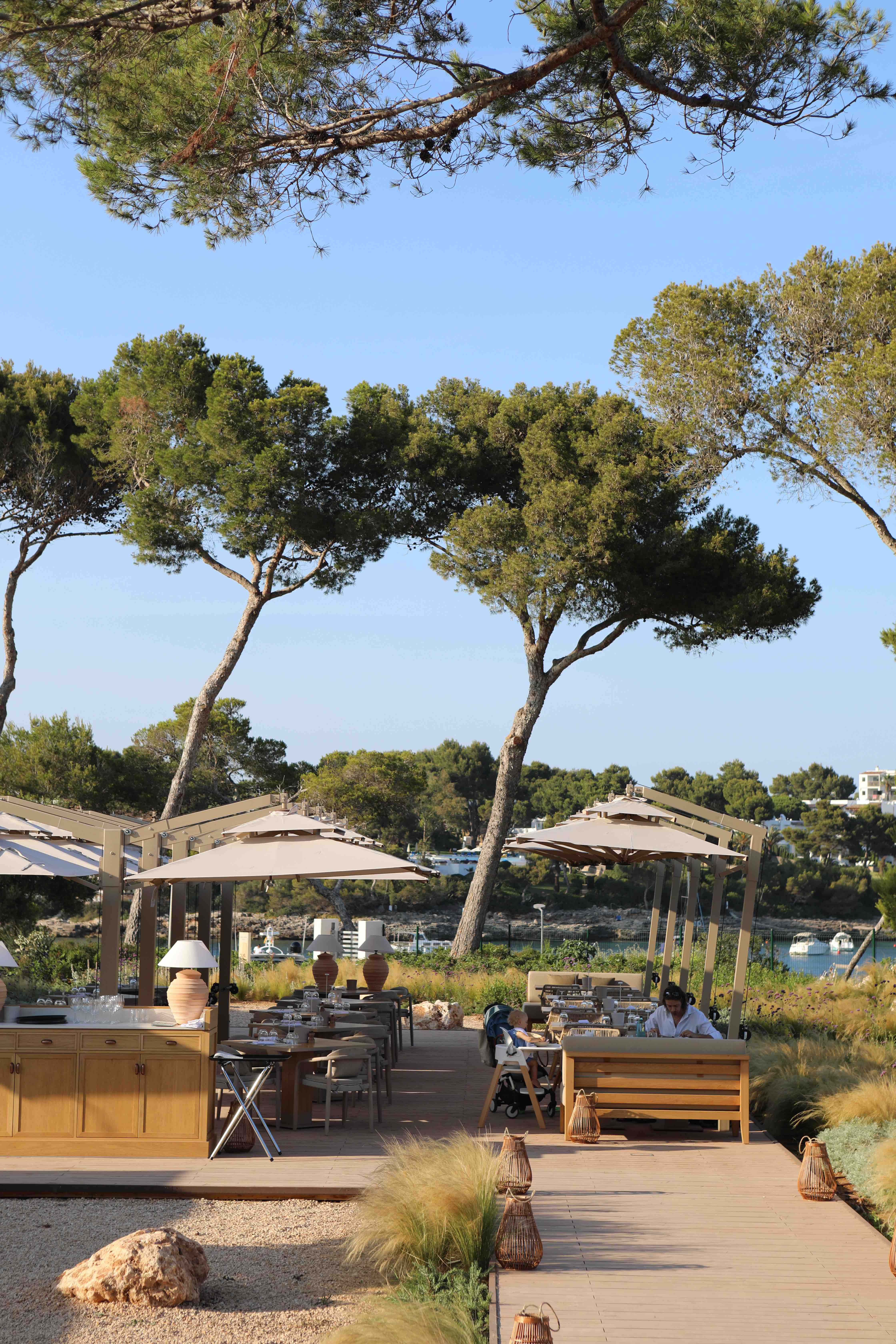 MID-RANGE & BUDGET FAMILY HOTELS IN MALLORCA
SOUTH-EAST
Es Turo is a great quality-to-price ratio option to stay in Mallorca, regardless of whether you travel solo, as a couple, or as a family! is a stone's throw from Mallorca's stunning South-East coast, with some of the best beaches being within a few minutes' drive. This luxurious, modern retreat offers a range of suites that sleep up to five. Additionally, they all have private terraces. There's plenty to do on-site to unwind as a family, such as a great spa. Also, there is beautiful countryside all around. Finally, the stylish restaurant has a tasty kids' menu.
In case you would like to read my full review of Finca Es Turo then please find it here.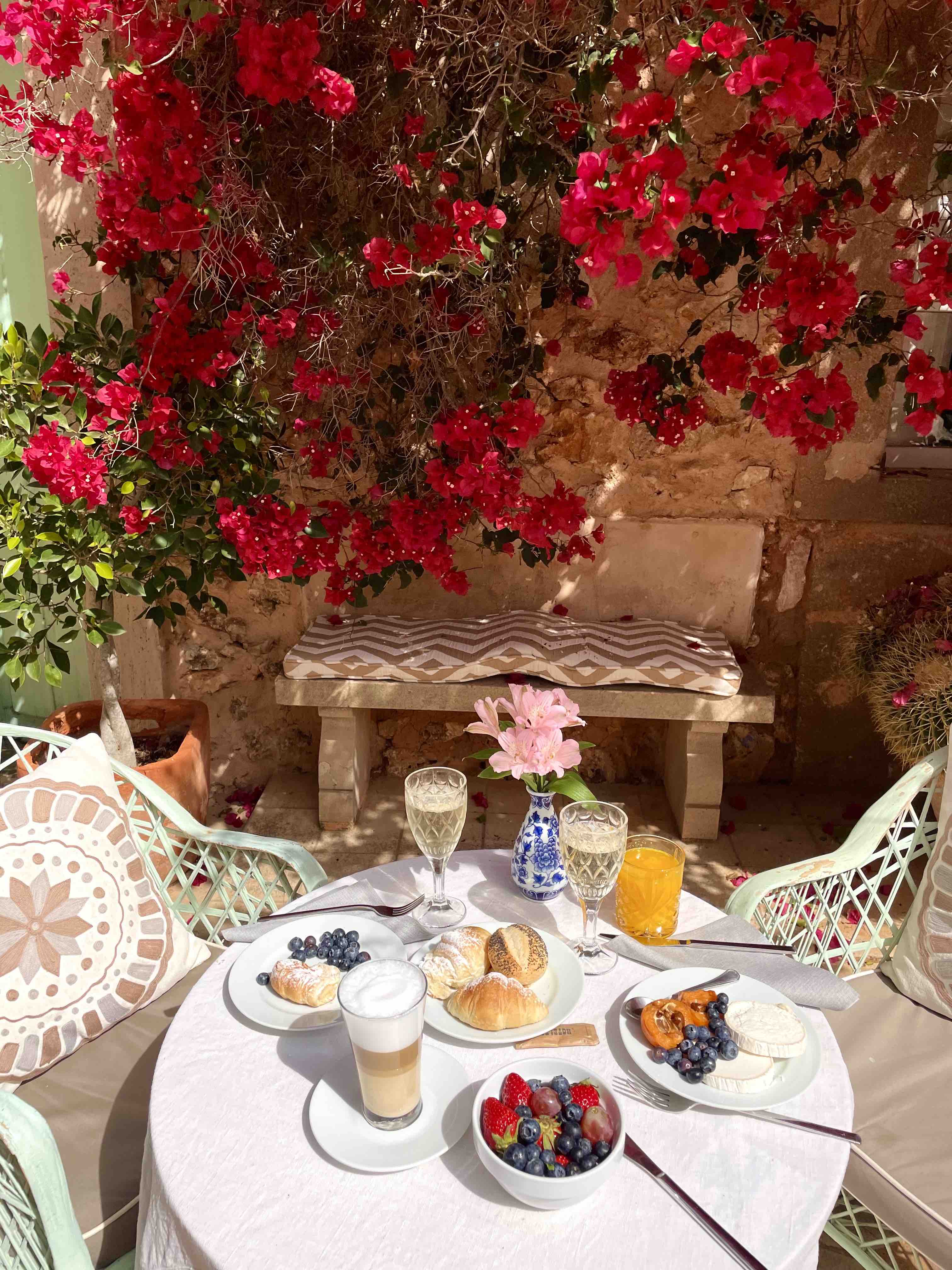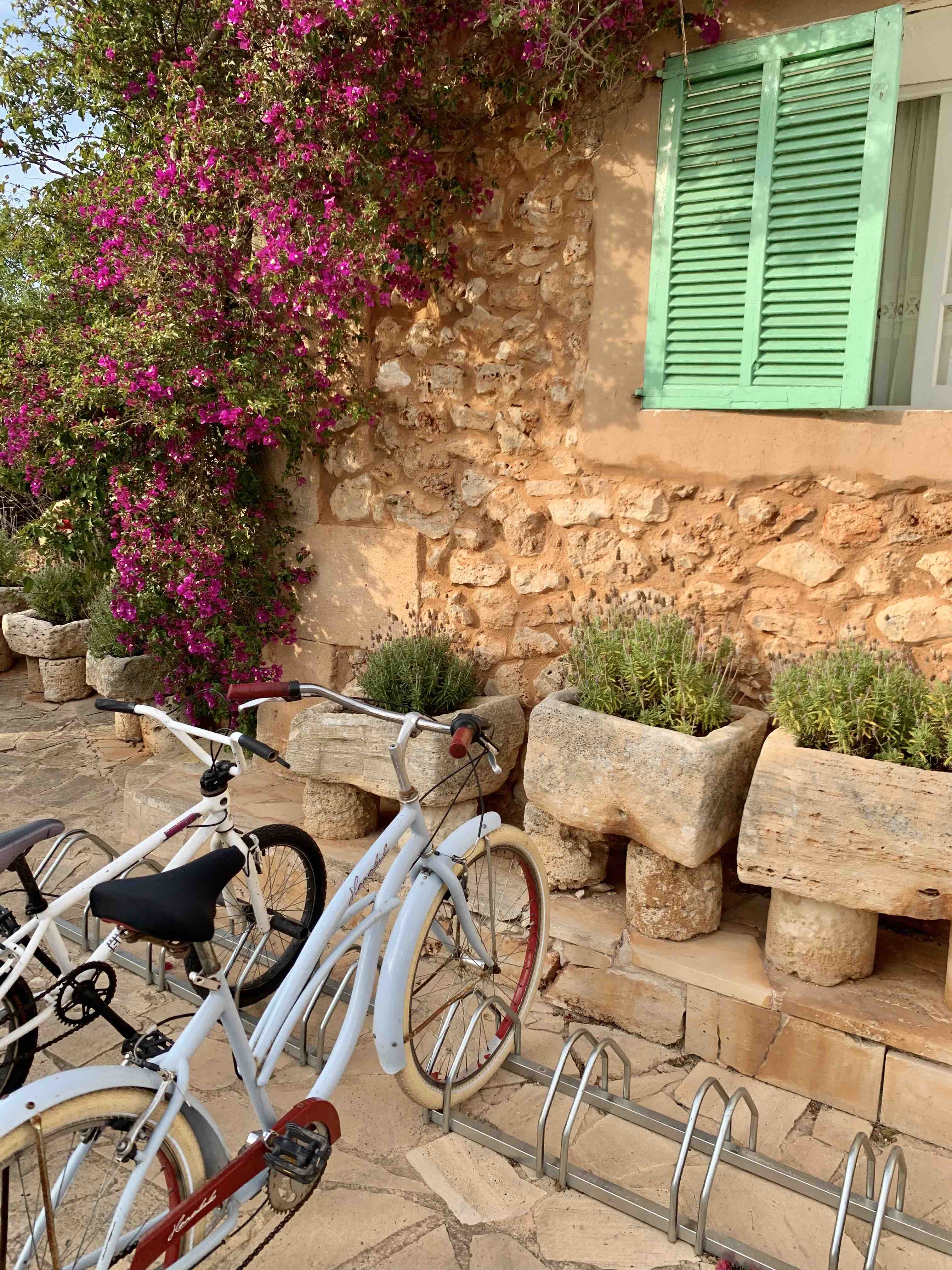 NORTH-WEST
Can Beneit offers rather luxurious, family-friendly agrotourism on a private estate in the Tramuntana Mountains. Therefore, it is perfect for those seeking to relax in nature. Otherwise, it lets you explore beautiful surroundings through a range of energetic activities. One of the four suites would be perfect for a family, with a sofa bed and private terrace. Please note that Can Beneit would be better suited to families with teenagers, rather than small kids.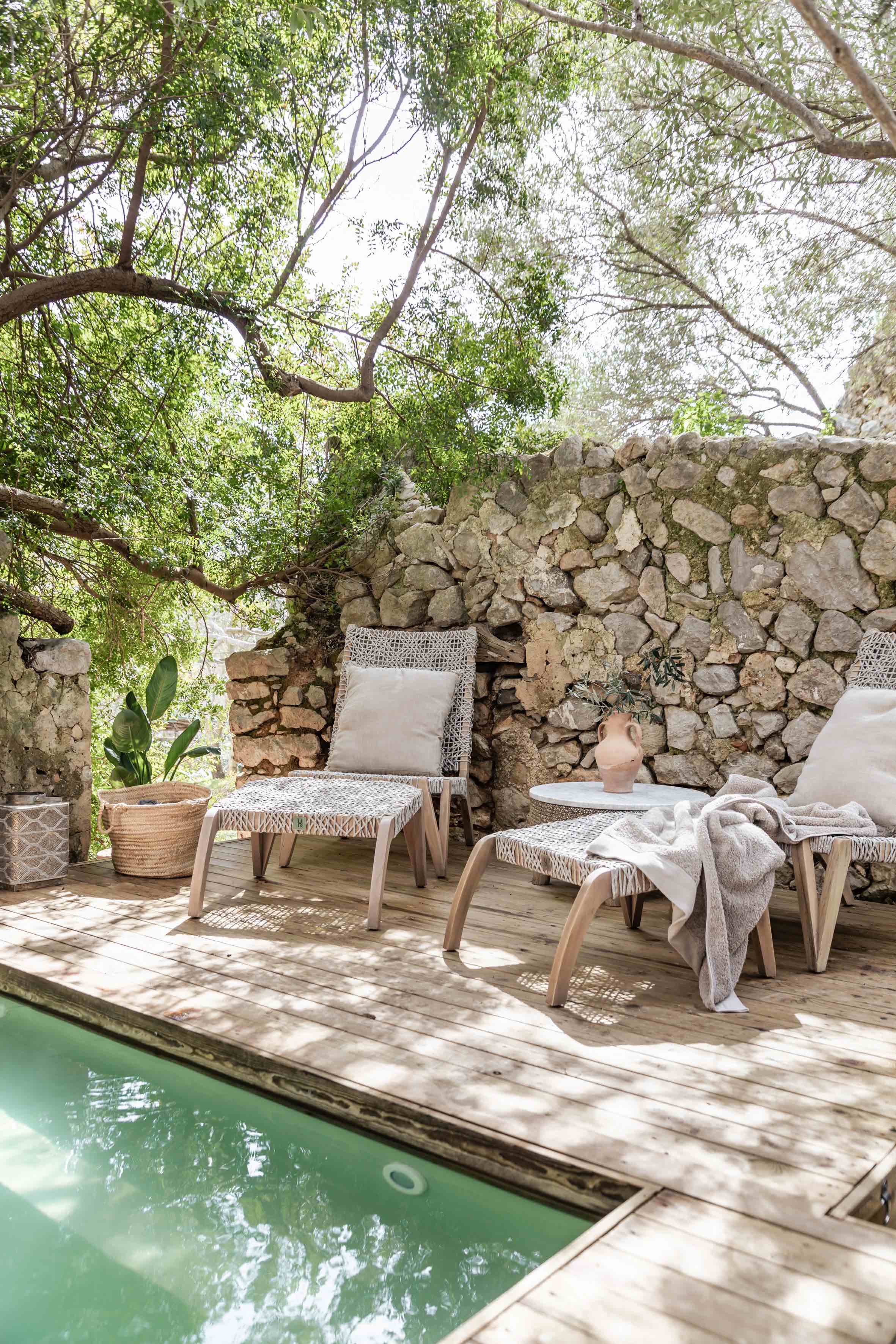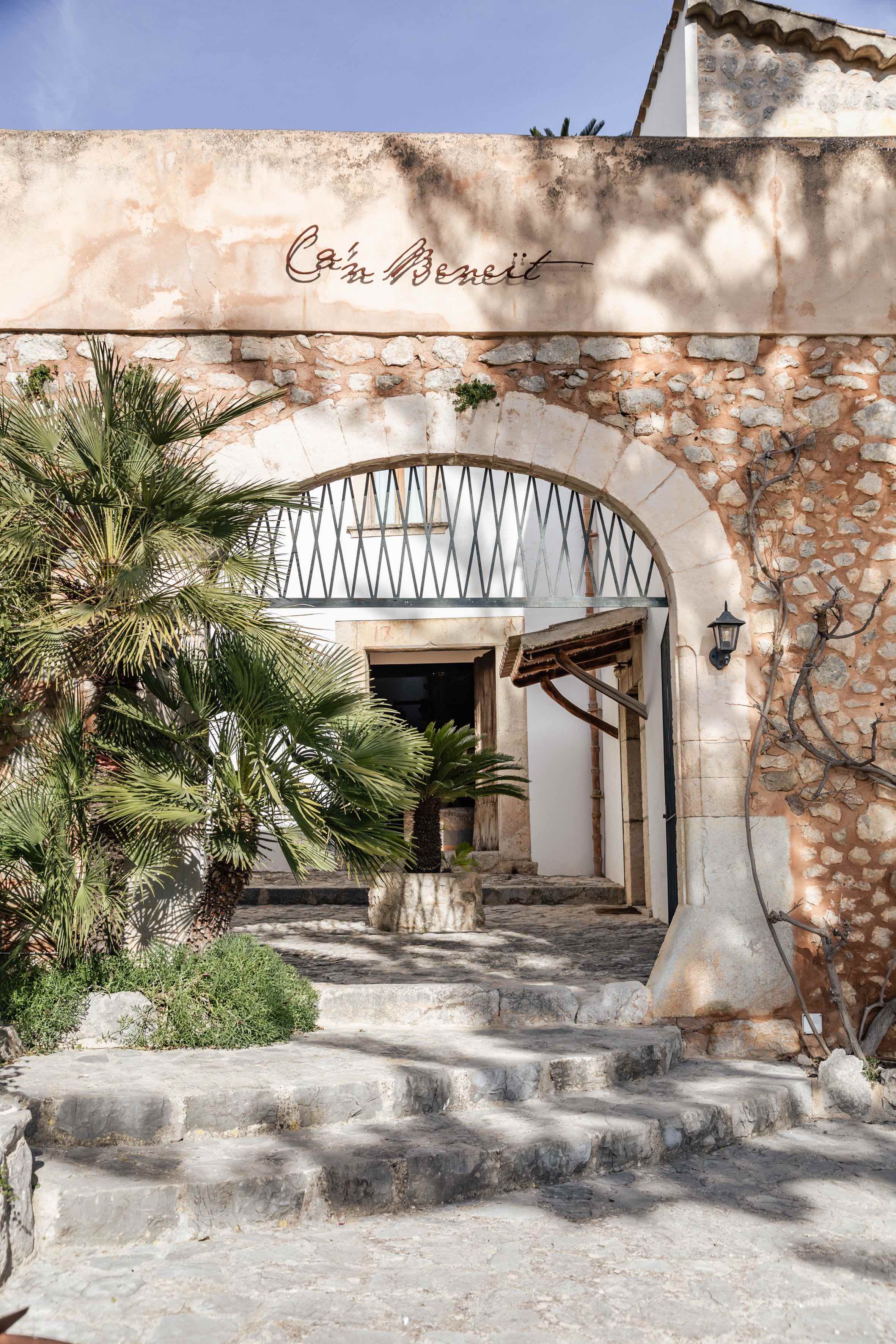 NORTH-WEST
This rural retreat on the east coast of Mallorca is ideal for a relaxing family holiday. There are 16 rooms, with cots available wherever you choose. Additionally, many of these are suites or have private terraces overlooking the beautiful surrounding countryside. Also, there is a large pool and plenty to do in the surrounding area, from hiking to biking. Finally, the fresh, Mallorcan menu offers sharing options kids will love like the delicious seafood paella! You can book it here.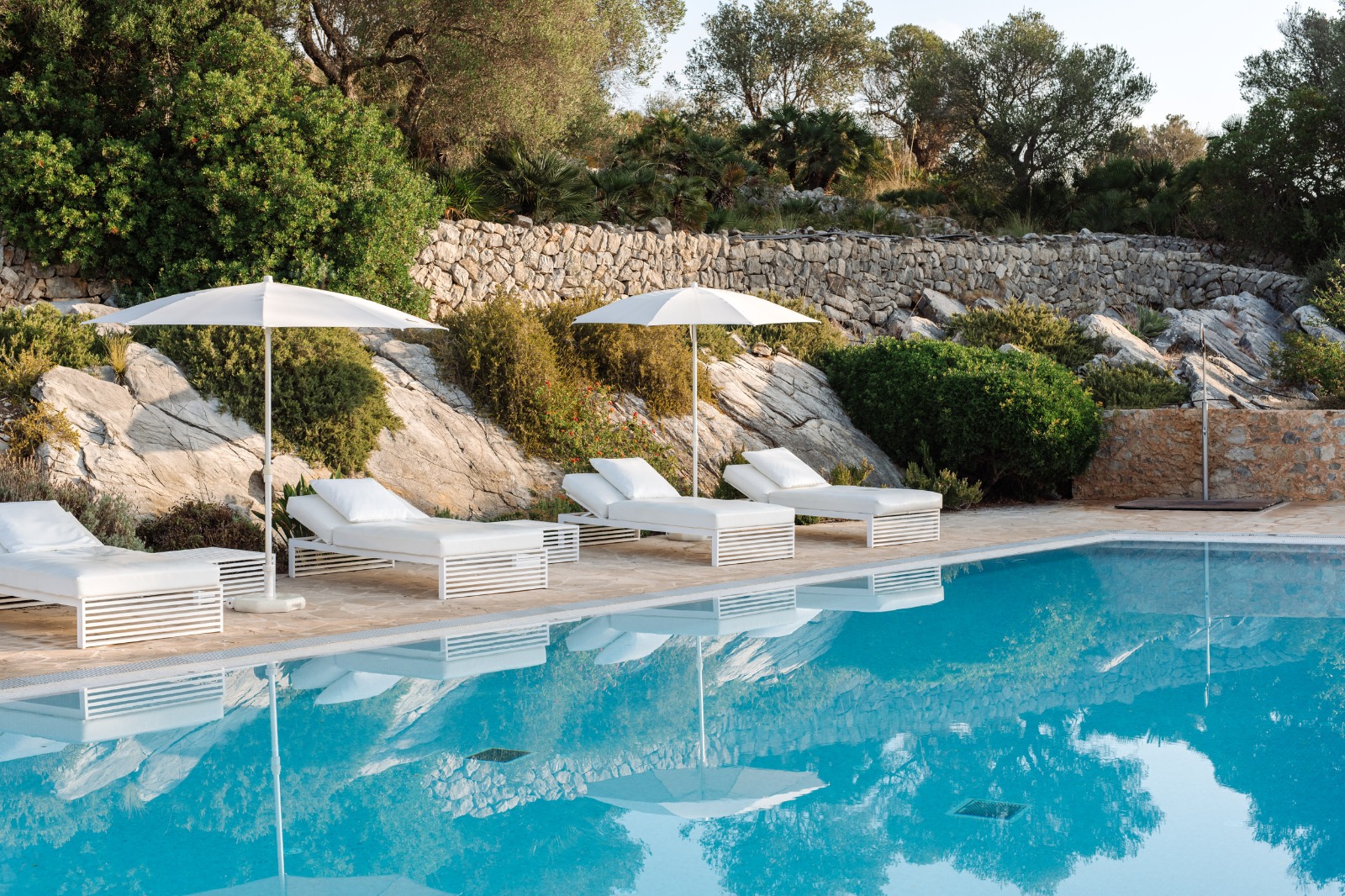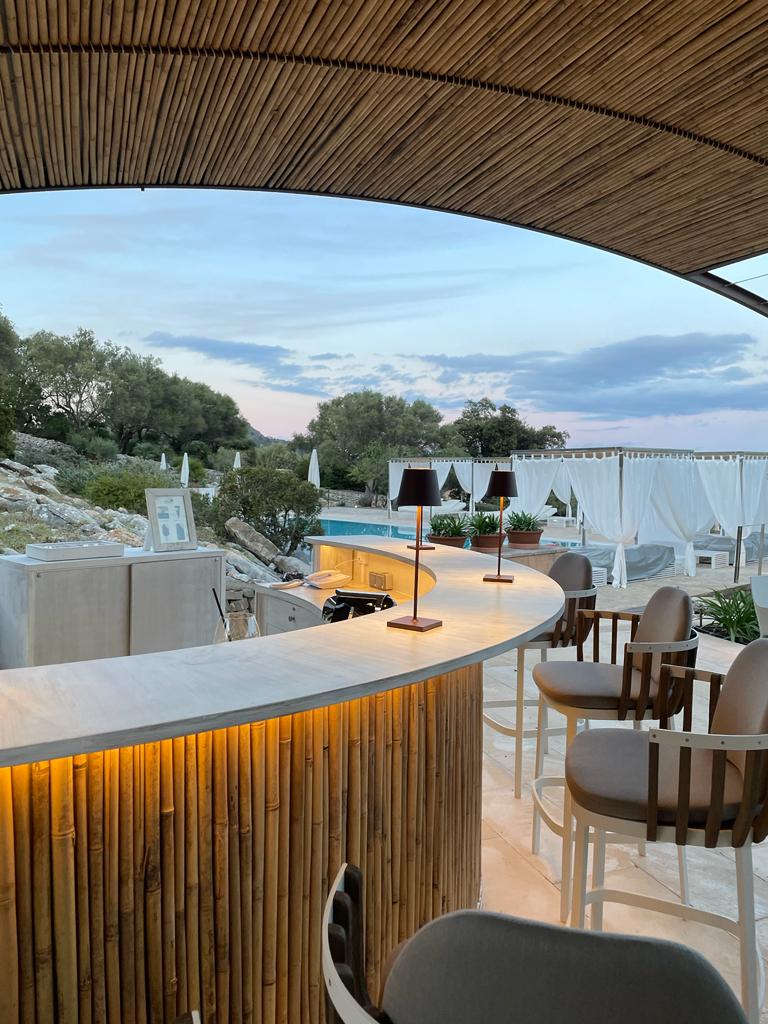 NORTH-EAST
This stunning hotel has gorgeous natural surroundings and features such as tennis courts. Additionally, there are comfortable suites and a private apartment available for up to five guests. The restaurant has a large terrace and a children's menu. Finally, it helps you organise amazing activities such as diving or hot-air ballooning!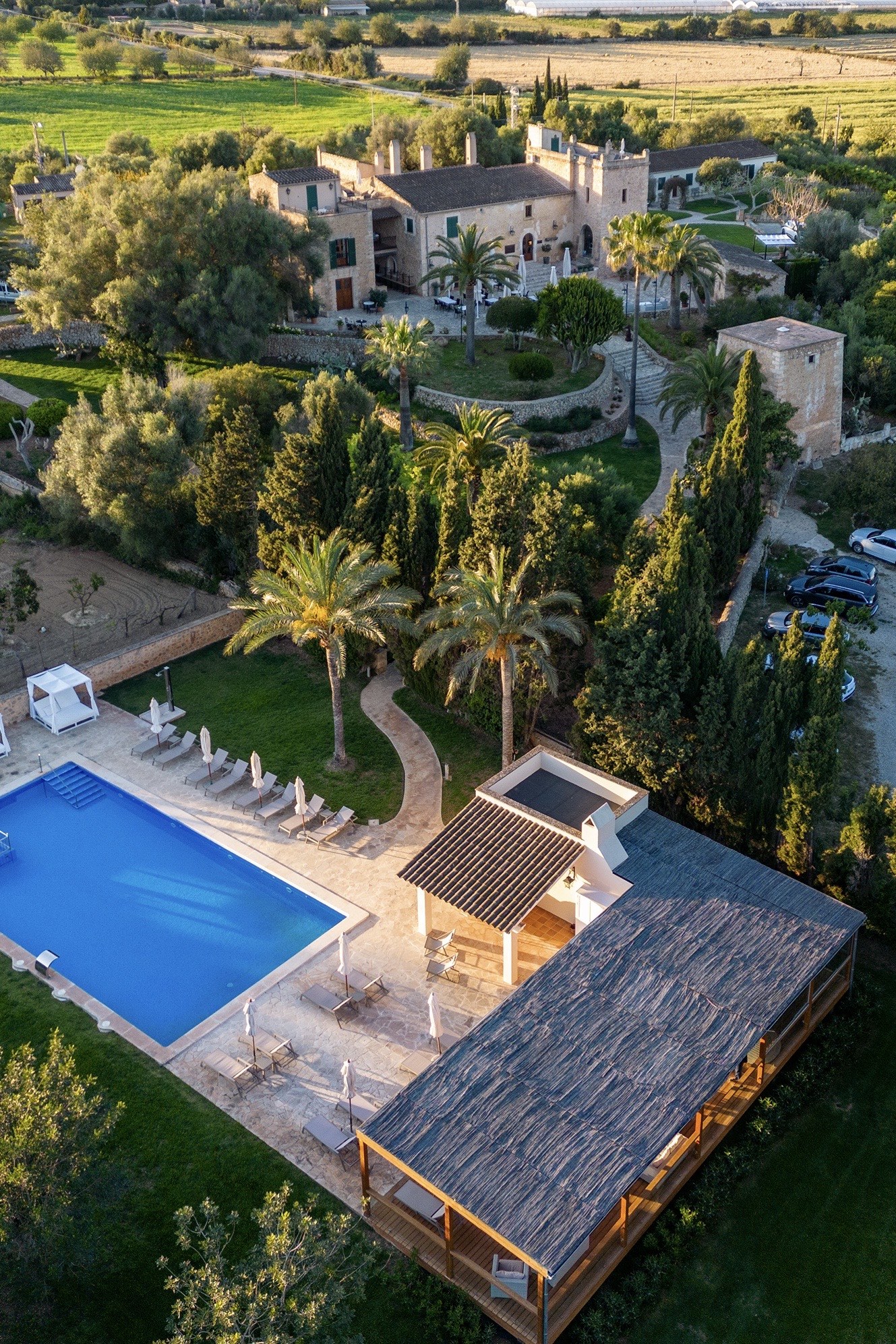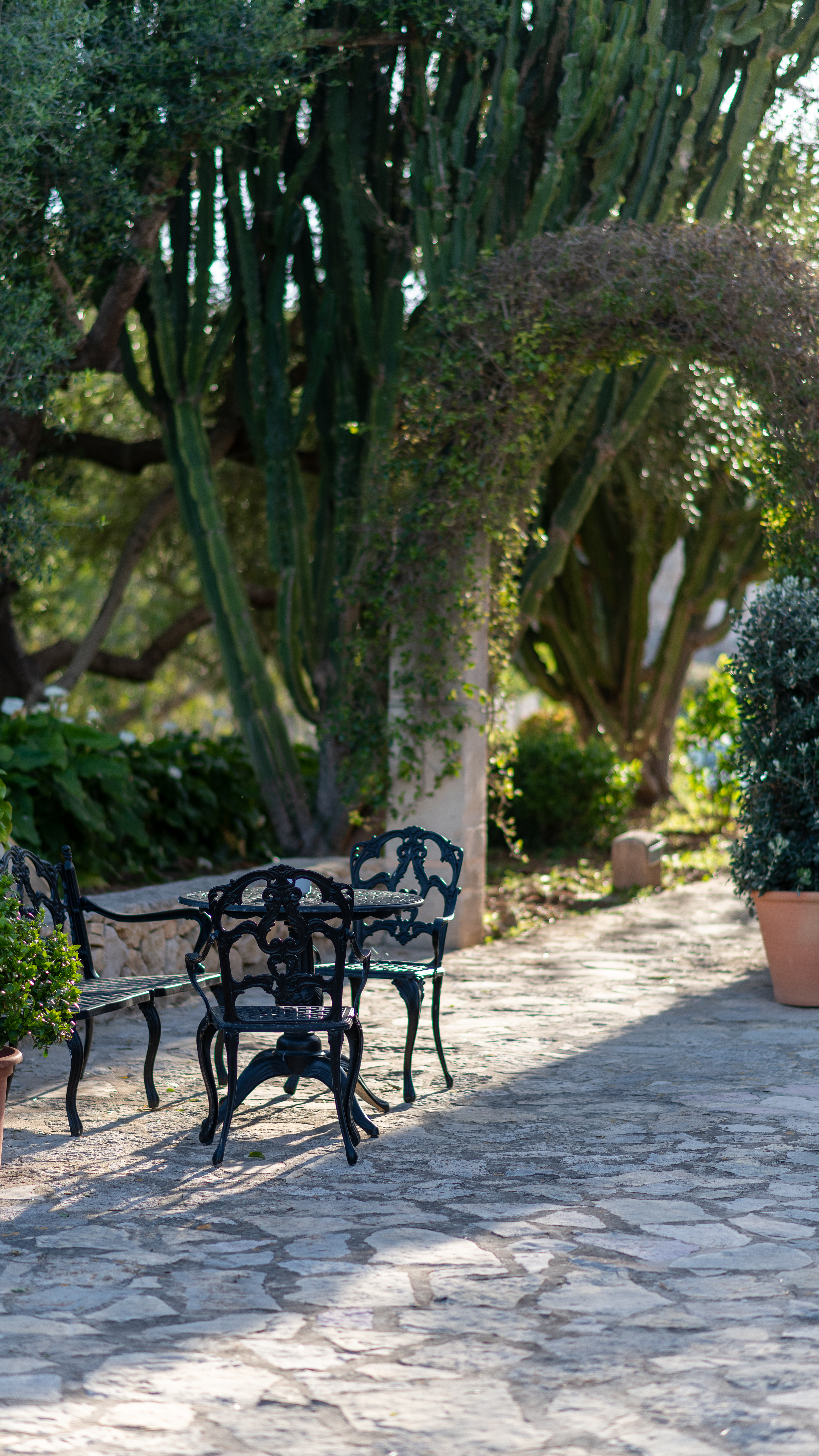 NORTH-EAST
Sa Rota will give you a tranquil family getaway in the heart of the island. They have spacious two- and three-bedroom apartments which offer all the room you need. Additionally, the Villa Betania has a private kitchen, terrace, and pool. Moreover, the hotel's food is delicious. Also, its central location means it is easy to explore the beaches and 'calas' nearby.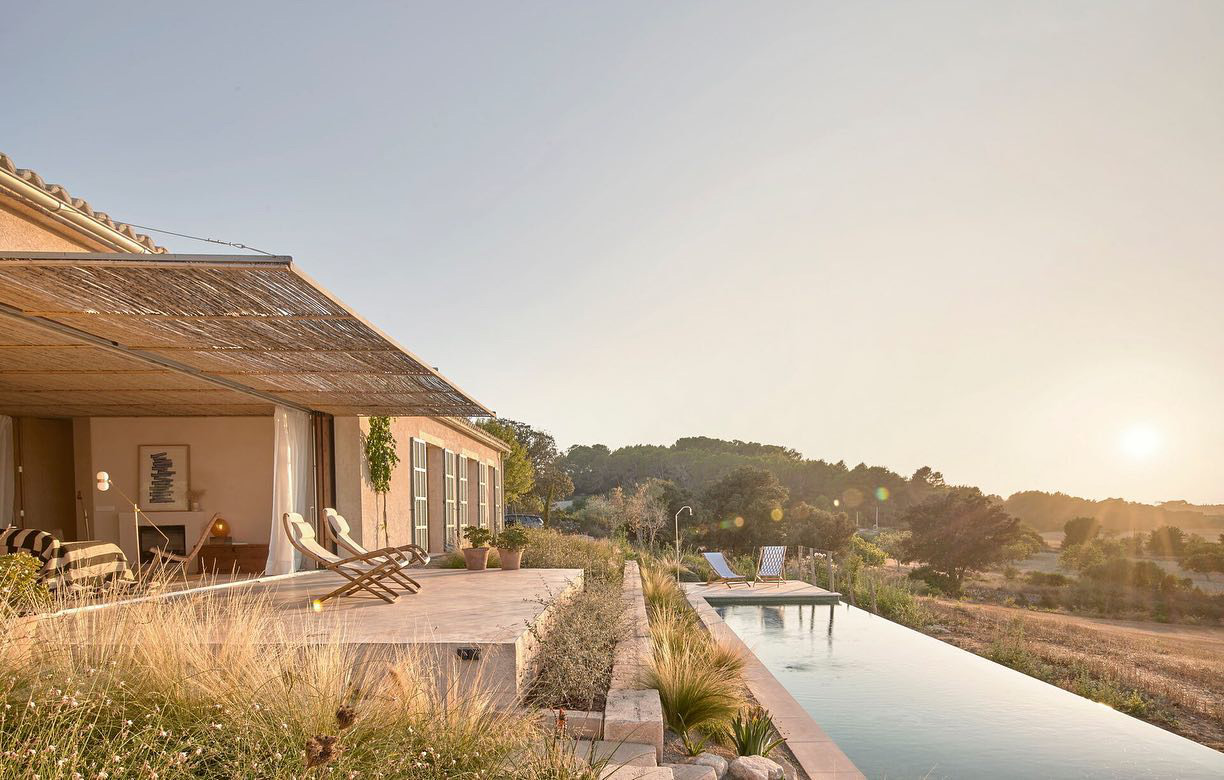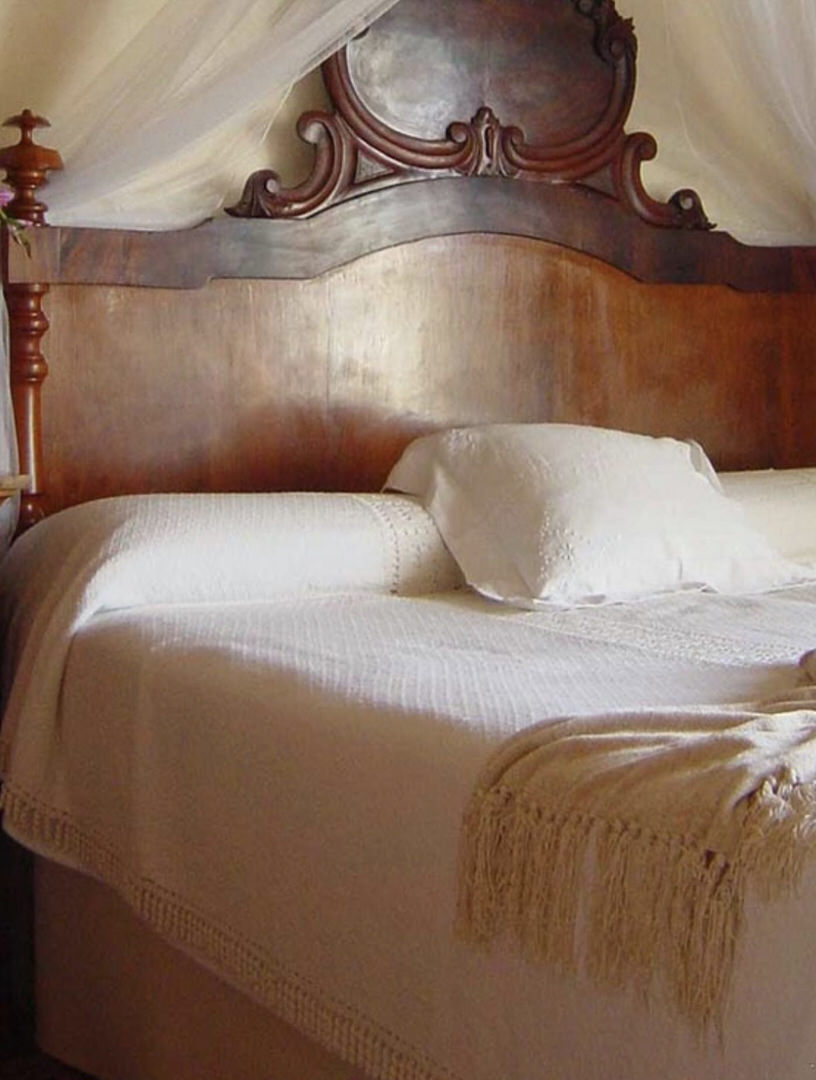 SOUTH-WEST
Sa Bassa Rotja offers a magical agrotourism experience in the South-West of Mallorca. Here, there are lots of rustic suite rooms perfect for families. Many activities make use of the estate's gorgeous nature or the enormous swimming pool. Additionally, there is a good spa and experiences such as wine tasting. Also, there is an excellent restaurant serving from breakfast to dinner with snacks available in between. Therefore, Sa Bassa Rotja is the perfect option for a natural family getaway.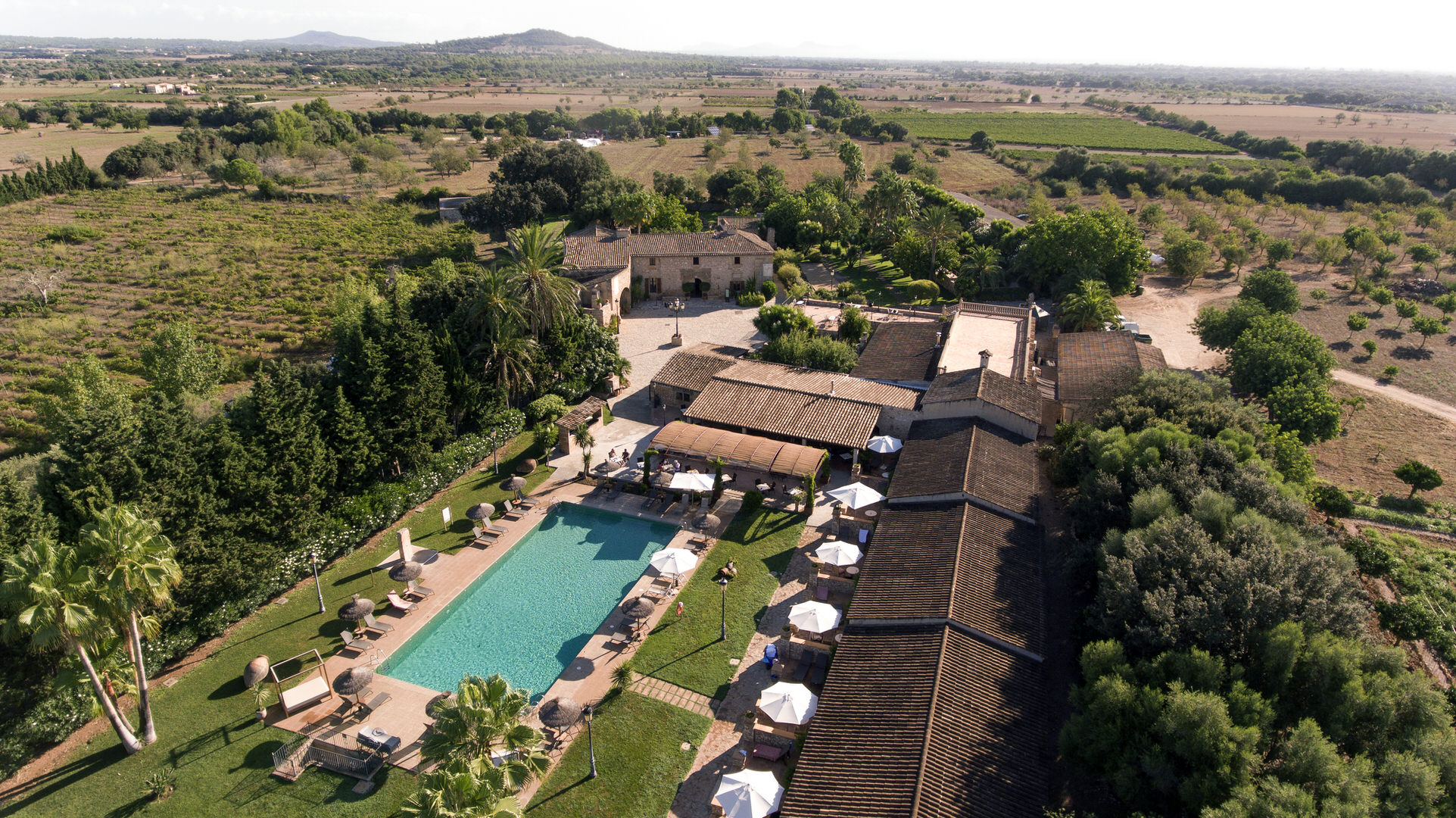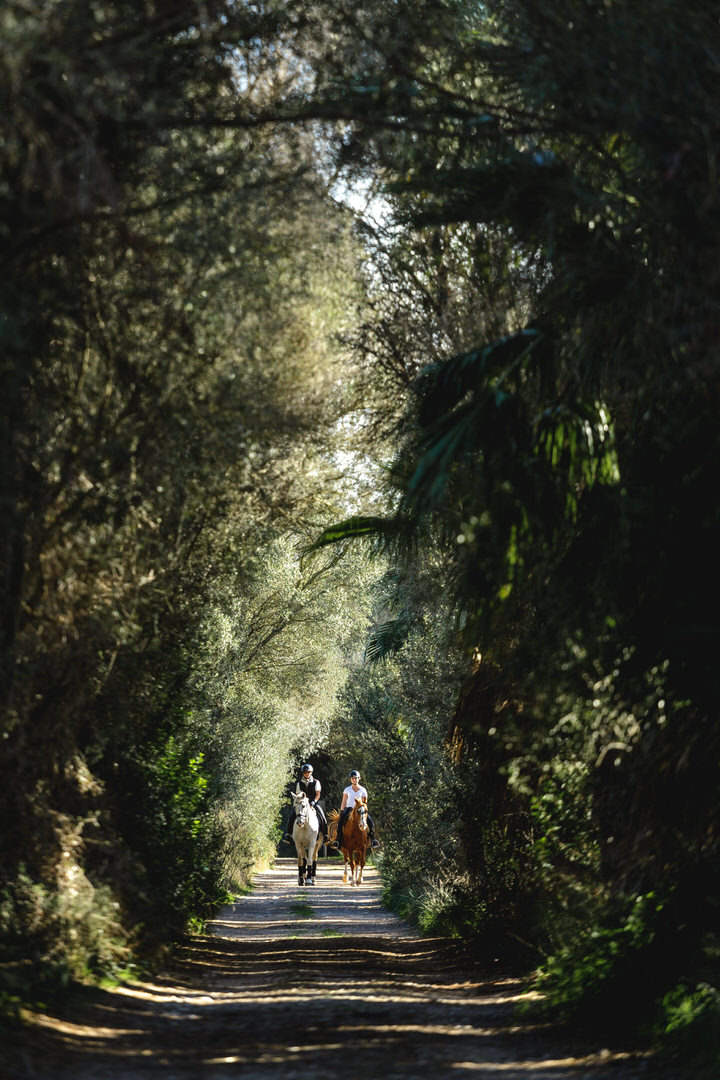 NORTH-WEST (CENTER)
This hotel and guesthouse are in the quiet, gorgeous countryside only 30 minutes from Palma. Therefore, it lets you explore both Mallorca's capital and its beautiful nature. Additionally, its tasteful suites sleep up to three people. There are plenty of outdoor activities on offer kids will love. However, our favourites are the olive oil tour or the opportunity to pick and cook your own fruit and vegetables.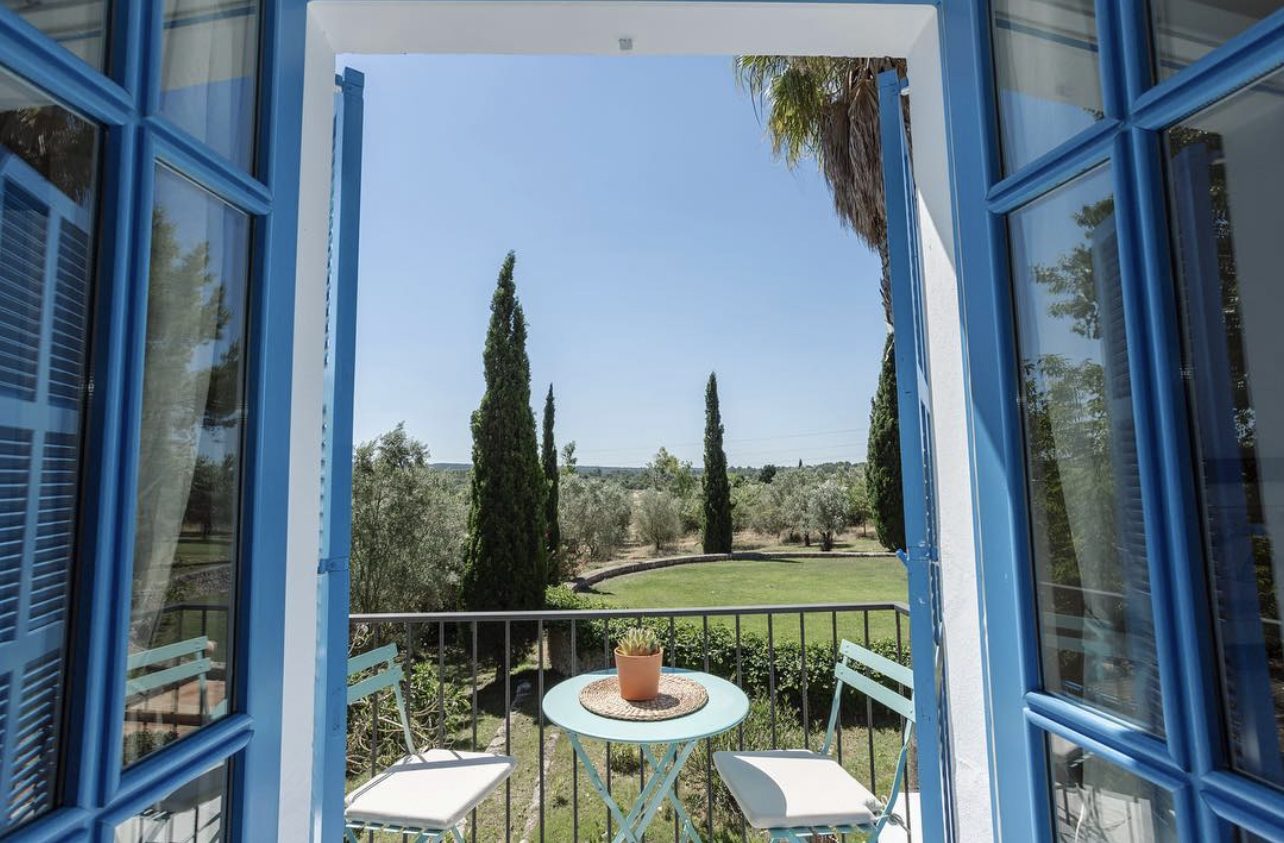 SOUTH-EAST (CENTRE)
Es Riquers is a converted farmhouse not far from Palma in the south of Mallorca. Its pretty, rustic interior is full of art. Also, it has a big swimming pool and large gardens. The Junior Suites and Suites with a terrace are perfect options for families. Additionally, there is a children's menu in their great restaurant.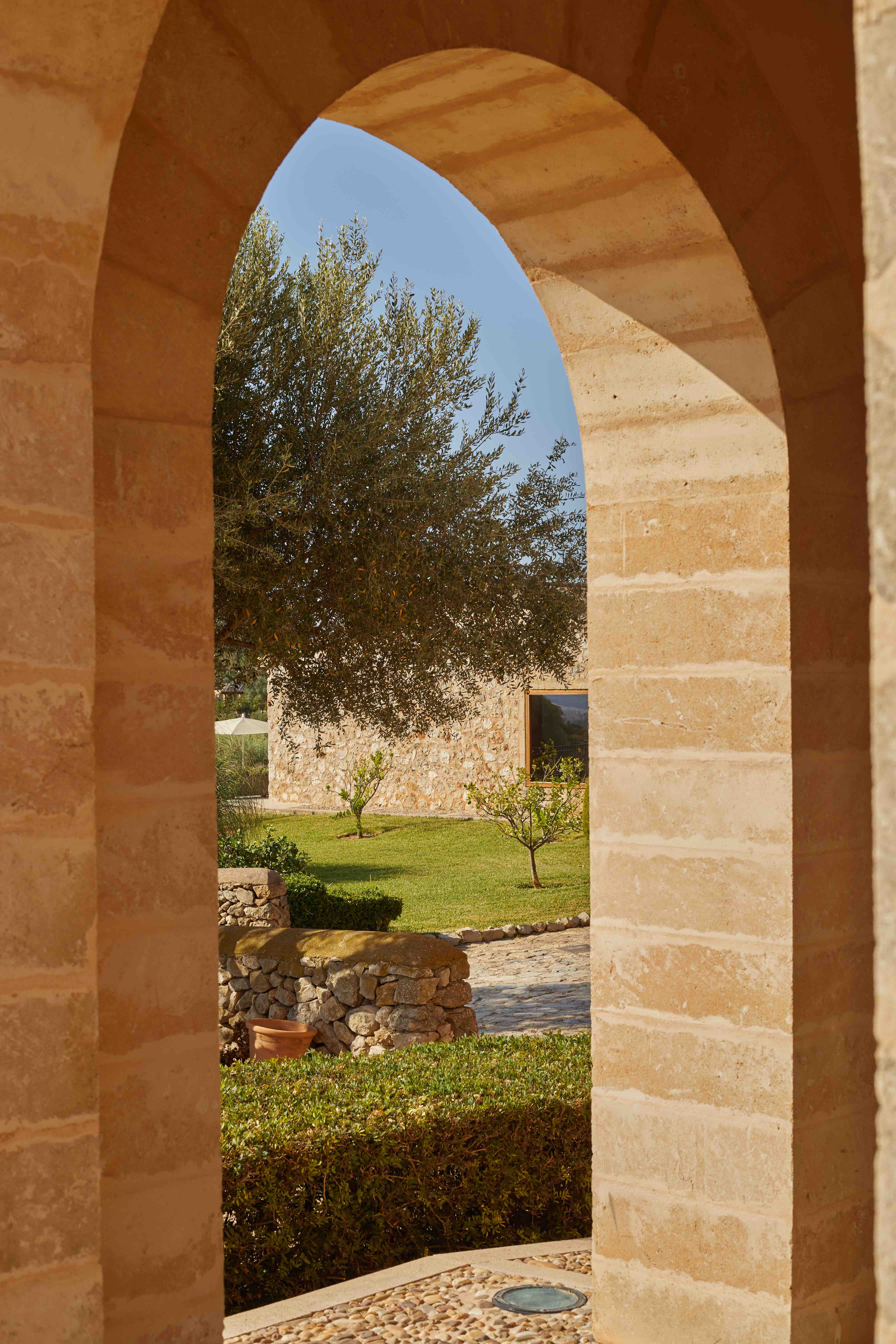 NORTH-EAST (CENTRE)
Gossalba is a stylish agrotourism retreat in the center of Mallorca. Here, choose from the nine recently-renovated, comfortable rooms in a gorgeous eighteenth-century property. Book the 'Ariany' for up to three guests and an enormous private terrace with sunset views! Otherwise, the Algaida also takes three people.
Additionally, there is a large pool and terrace to soak up the rays during the summer. Gossalba serves a generous breakfast every day but has no restaurant otherwise. Therefore, you'll have to travel to nearby Sant Joan for other meals. Finally, given how quiet and secluded it is it might best suit families with older kids! You can book it here.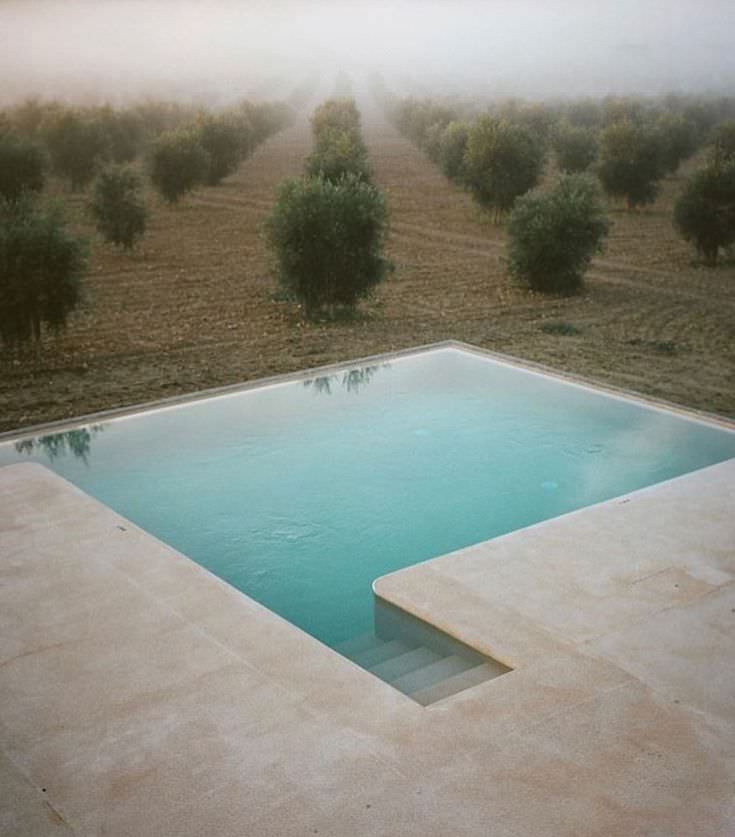 NORTH-WEST
Ecocirer is Mallorca's first properly eco, veggie, and vegan hotel in the heart of Soller. The family who owns it has turned a handsome nineteenth-century townhouse into a hotel offering six stylish, intimate rooms. Furthermore, these all have gorgeous, comfortable furnishings and great local artwork on the walls. Ecocirer only serves a breakfast that offers delicious vegetarian and vegan options. Also, Ecocirer has a small splash pool and a patio, which gives amazing views of the nearby Tramuntana Mountains. Finally, it organises lovely group events such as yoga and cookery using local produce! For bookings, you can go directly here.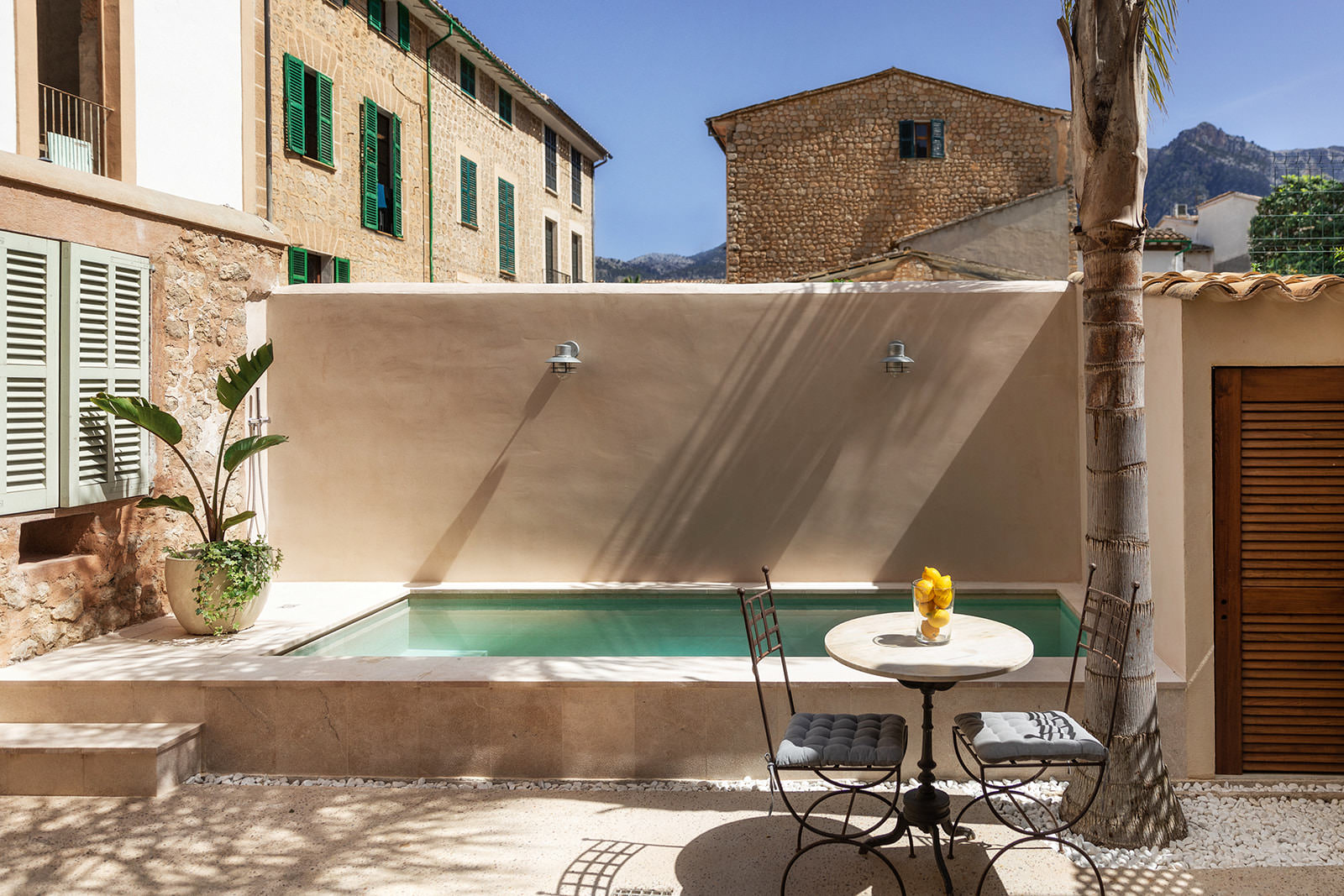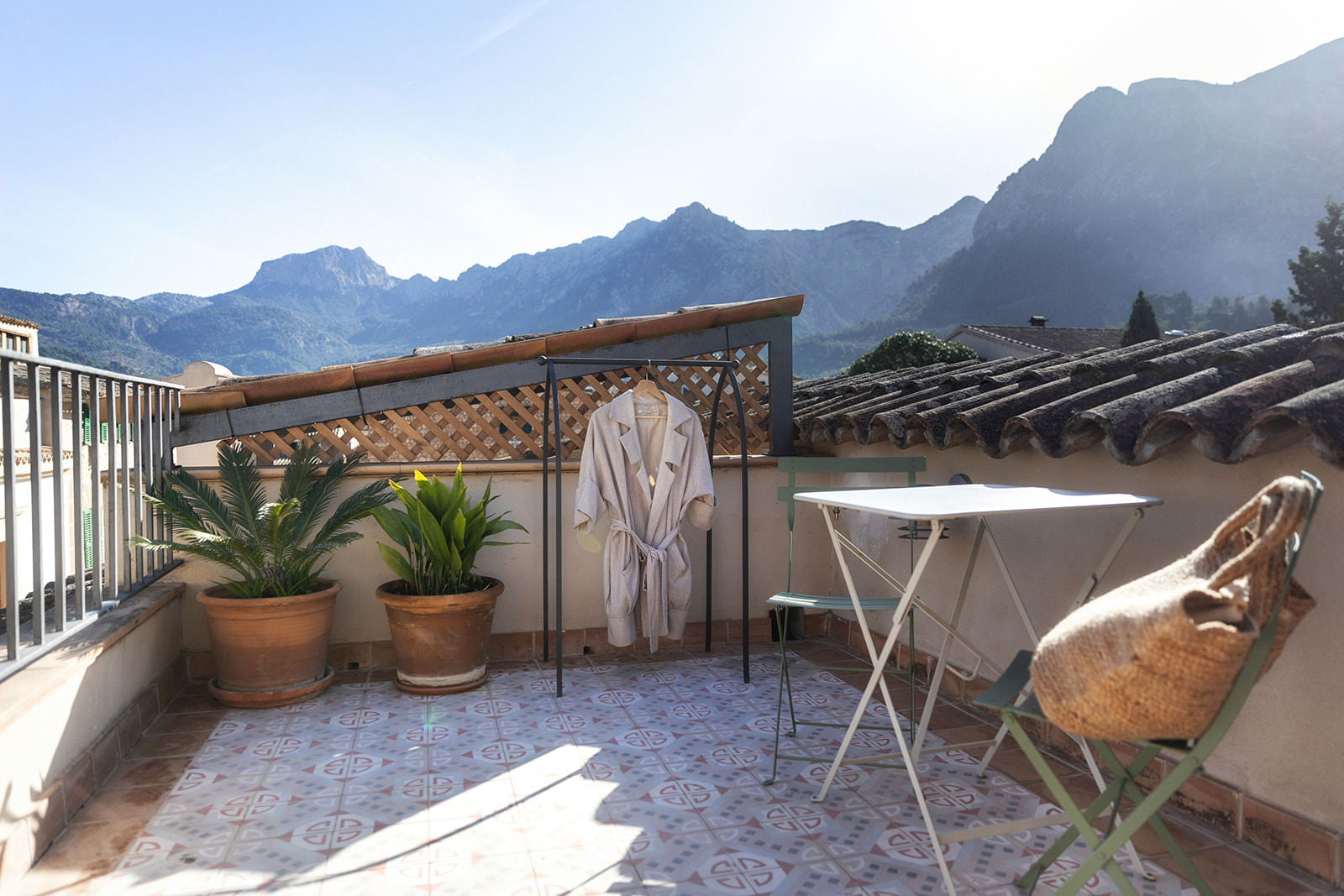 NORTH-EAST
This boutique agrotourism retreat is stylish and well-situated. Moreover, it offers generous suites and a two-bedroom apartment. The restored farmhouse also offers a large pool and children's playground. However, bear in mind this place only serves breakfast.
NORTH-EAST
This place offers several private apartments and suites in the east of Mallorca. Additionally, there is a playground on-site and a pool dedicated to kids. Therefore, it is perfect for letting your little ones run free on the estate's grounds (but of course supervised). However, it is self-catering and doesn't offer typical hotel services.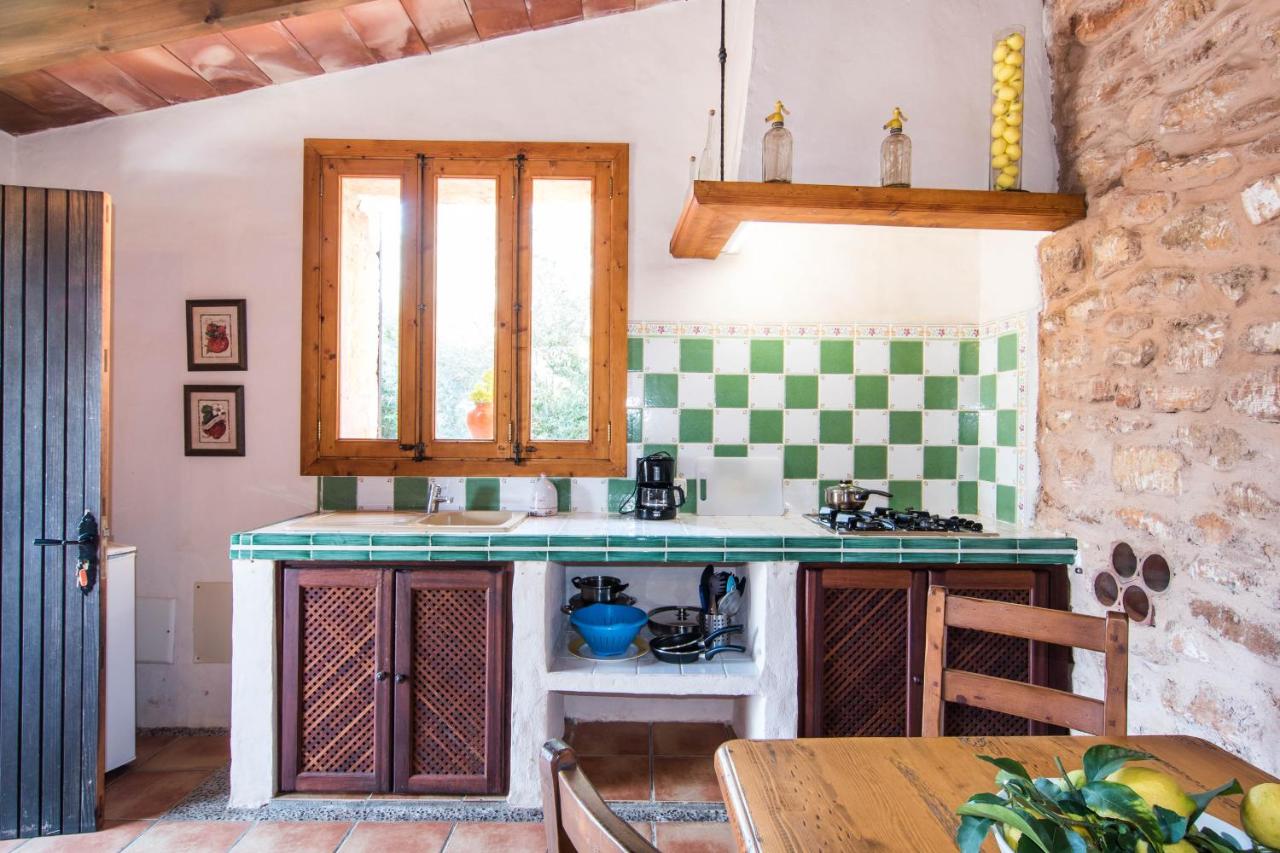 SOUTH-EAST
Son San Andreu is located towards the South-East coast of Mallorca. It is a grand, seventeenth-century manor. Now, its owners have carefully renovated it so it has a handful of simple, traditional rooms. Moreover, there are pools, terraces, and groves which make the most of the estate's natural beauty. It offers breakfast buffets. Otherwise, there are self-catering kitchens, and Petra is not far away with a range of good restaurants. Lastly, the space and areas such as the bar and beautiful seventeenth-century chapel make it ideal for family gatherings or events.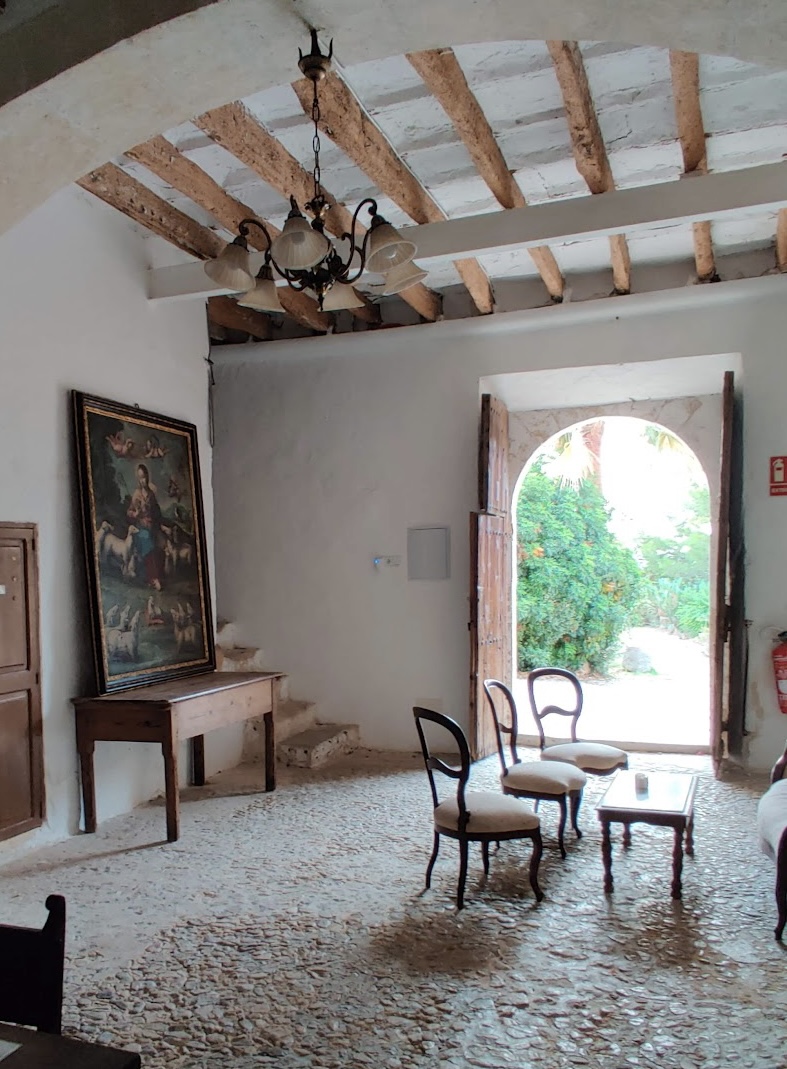 NORTH-WEST
Binibona is at the base of the Tramuntana Mountain range. Therefore, there are incredible landscapes and action-packed activities on your doorstep to suit outdoorsy families! There are double rooms and suites available, as well as a huge private cottage. Moreover, you can cool off in the hotel's enormous pool. Finally, the restaurant serves a breakfast buffet and tasty, Mediterranean dinners.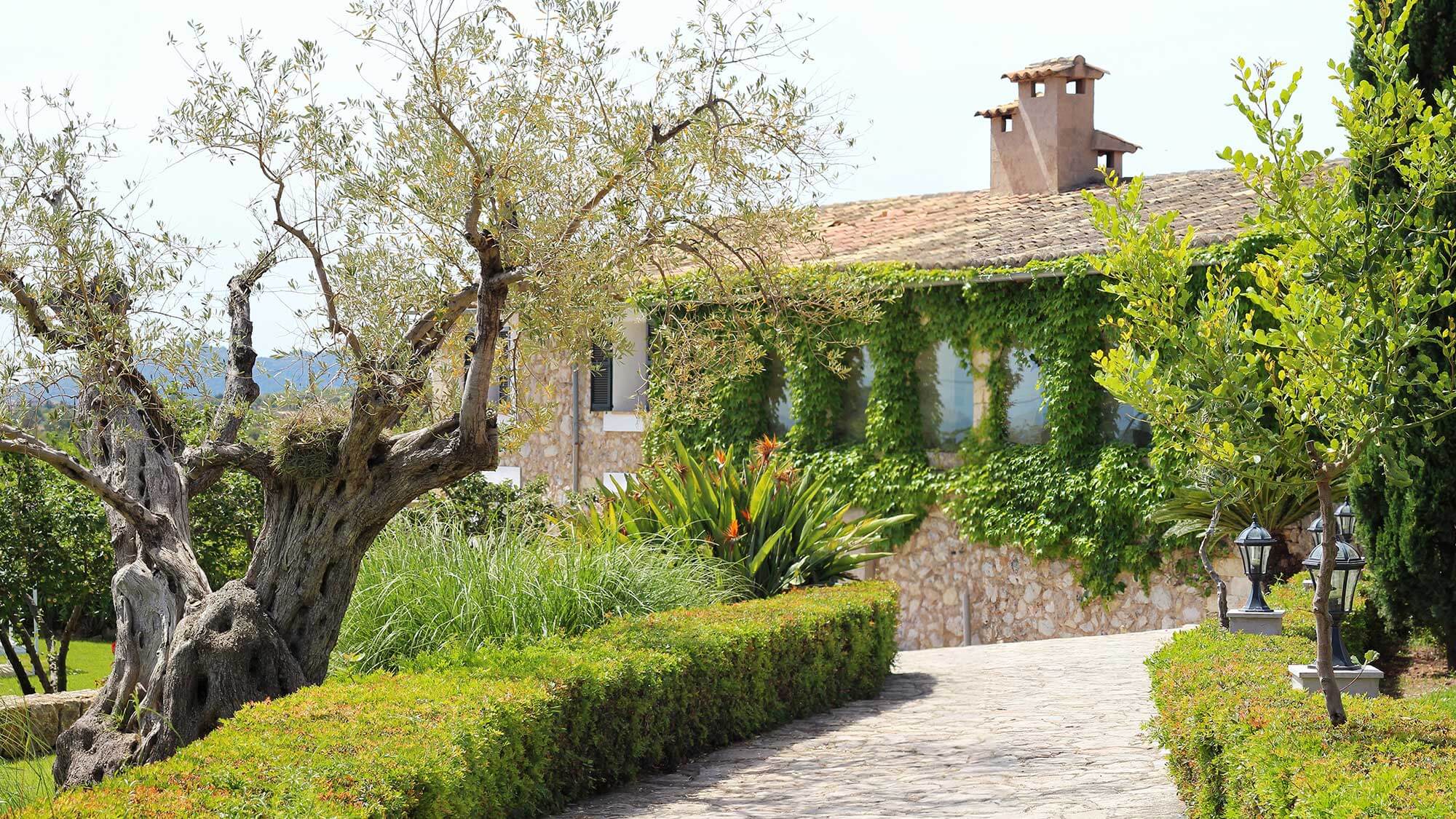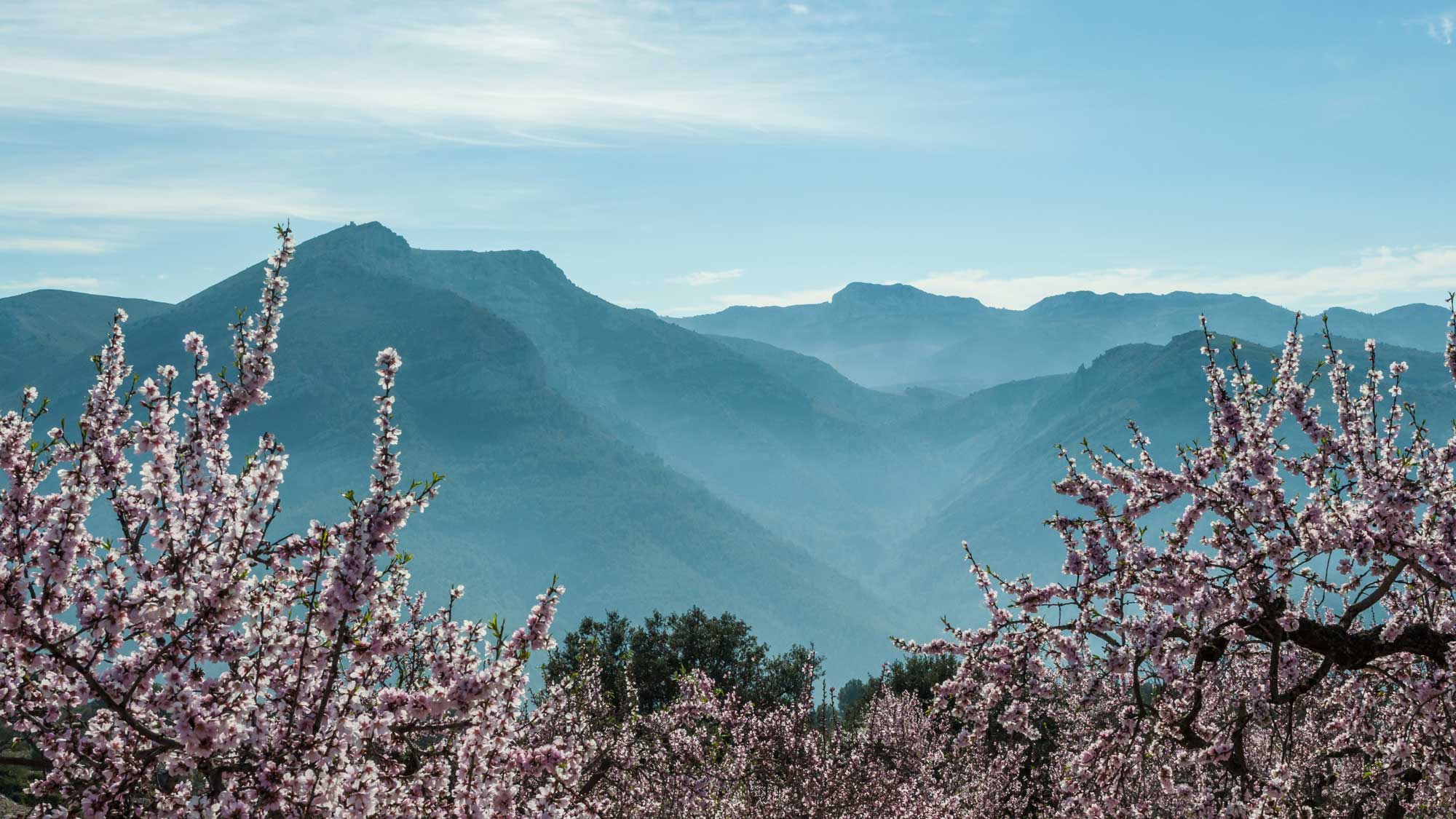 NORTH-WEST
This stylish, converted farmhouse offers private, self-catering suites and apartments. Additionally, most rooms have access to spacious private terraces. Kids will also love the swimming pool and small playground. There are few other facilities and there is no restaurant onsite. However, it is near Pollenca and Alcudia and all they offer.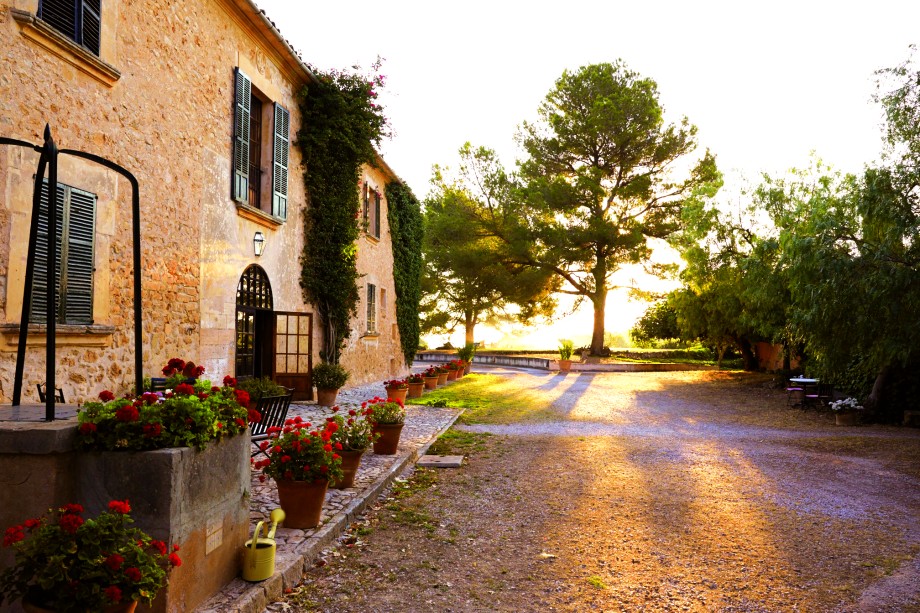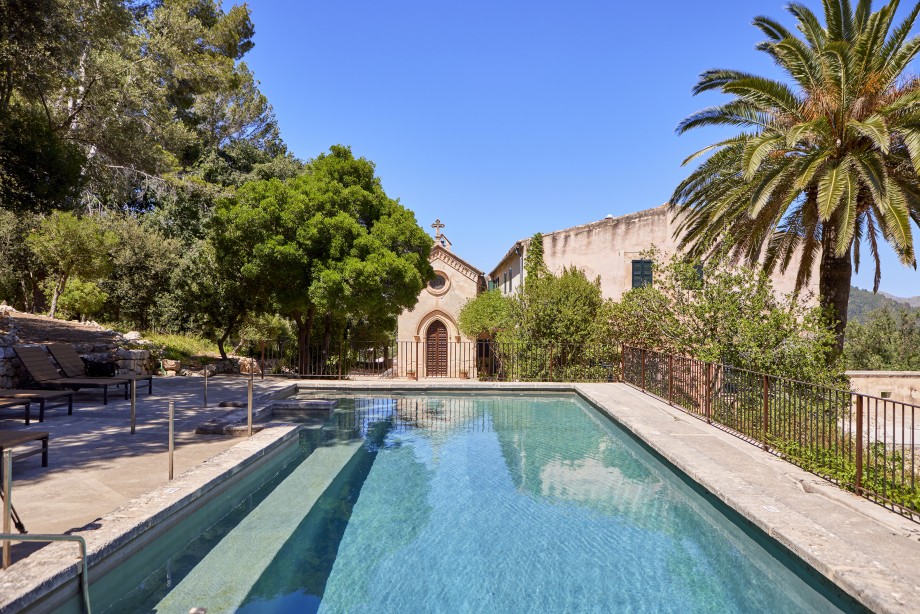 FINAL TIPS
Mallorca is my favorite European island, full of hidden treasures! So I hope that this guide will help you make the best out of your trip!
Please consider the following points to make the most of your stay:
My absolute two favorite times to visit Mallorca are either the first half of June or mid-September. That said avoid the end of July and at any cost August, it will be overpopulated, overpriced, and overbooked.
Mallorca is an island, but it is not the smallest one, and driving from one end to the other may take you up to two hours. Once you have decided on the area, then choose from this list of this luxury, mid-range, and budget family-friendly hotels
Make sure to rent a car, you will need it to explore all the pretty spots and it will give you flexibility!
As always, book your accommodation, otherwise, all the good places will be booked out and you will end up staying somewhere average and overpaying for it!
Let me know if you enjoyed your stay, I would love to hear from you!