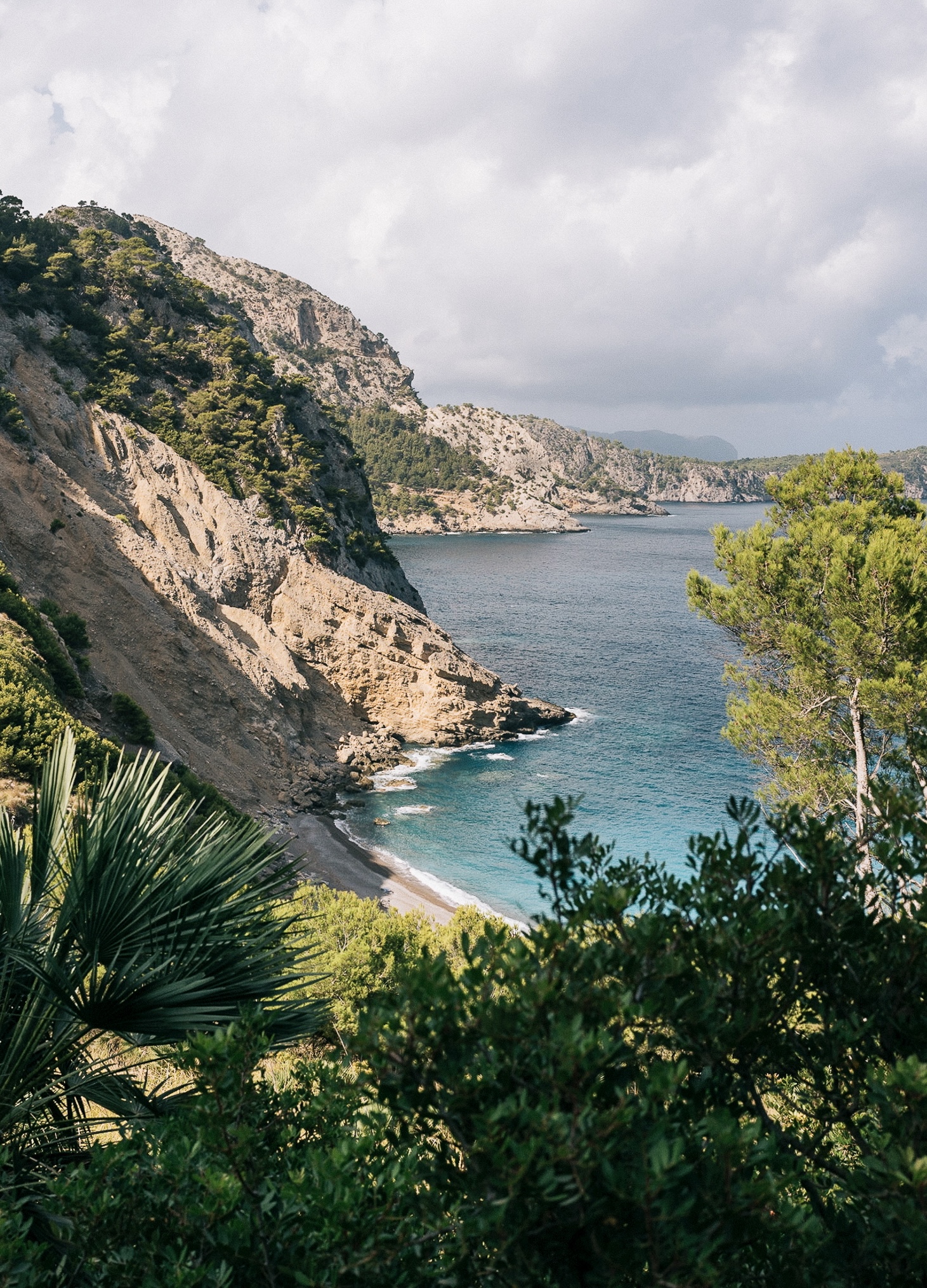 MALLORCA 7 BEST LESS-KNOWN BEACHES
Would you like to visit the less touristy, more off-the-beaten-track beaches in Mallorca? Have you had enough of the overcrowded spots, where every tourist seems to head to? Then the below list of seven less known & stunning beaches is the right one for you.
I have spoken with a photographer Lucas Cruz (@sliceoflucas) who got to explore Mallorca for over a year with his girlfriend (@liafische). During those twelve months, they got to explore and experience what Mallorca is like in each season and in every corner.
They have shared with me the list of their favourite beaches. Lucas said that "There are no secret spots on the island anymore but here's a selection of seven beaches worth going to if you dare to look beyond the hot spots".
I hope that with their help you will get to explore the more genuine and less touristy side of Mallorca.
1. Caló des Monjo
BEST FOR: Snorkeling, relaxing & skinny dipping
Just behind the beautiful Cala Fornells, this small secluded Cala is only accessible by 10-15mins walking on an easy dirt road from the parking lot behind the Hotel. You might feel a bit cramped sunbathing but can easily relax under the pine trees, or explore while swimming. Don't forget your swimming goggles!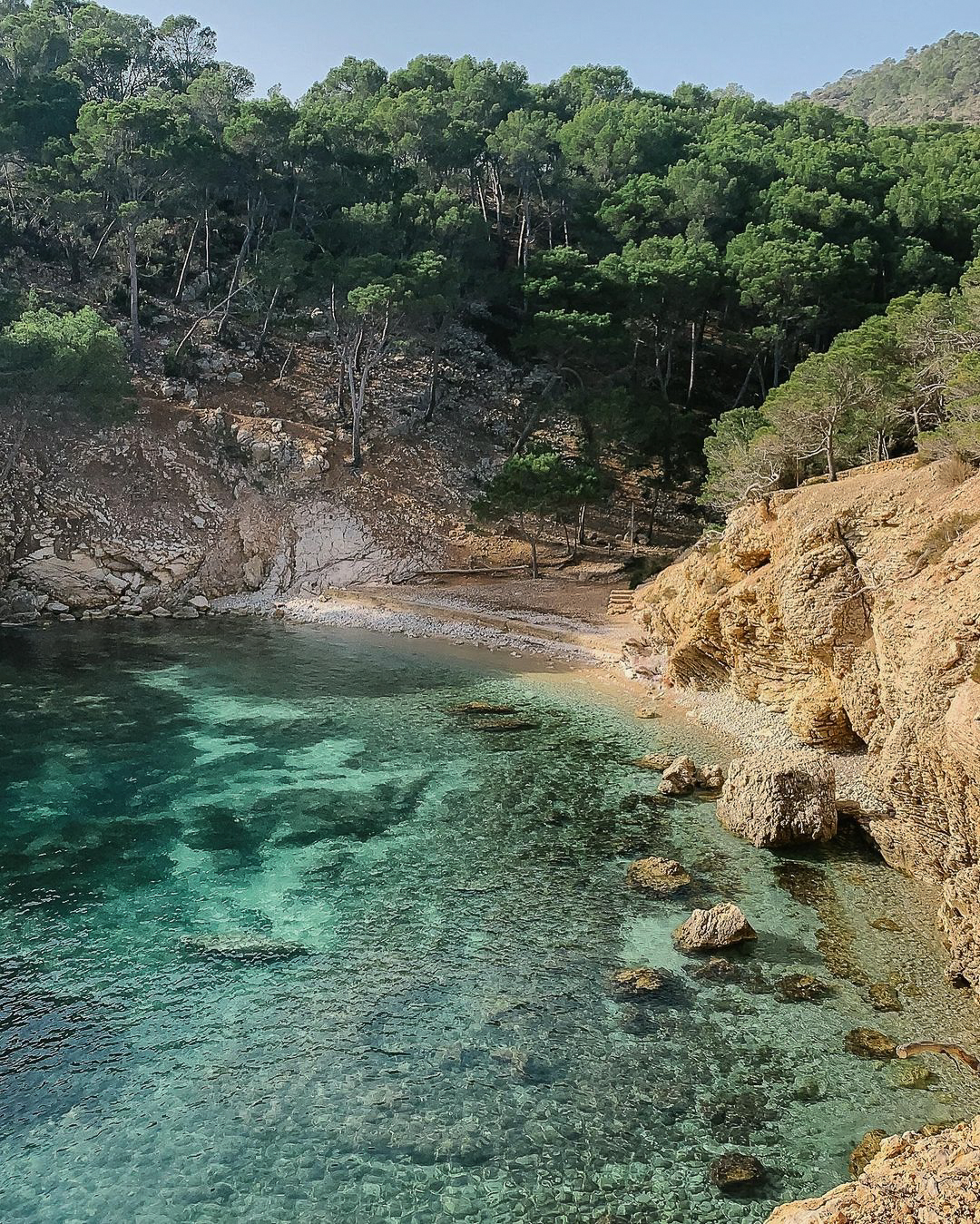 2. Port des Canonge
BEST FOR: Kayaking & wandering around
Port des Canonge is an original fishermen's town located in the Serra de Tramuntana.
As the bay has been tamed by the wild sea and strong winds for generations neither sandy beaches nor fancy hotels are to be expected here. It is one of those rugged old places for those who dedicate themselves to the sea.
Head here for authentic views, wild landscape, and relatively easy walking trails surrounding the area. After the not-so-easy drive down the twisty road, you'll find easy parking and a couple of restaurants nearby.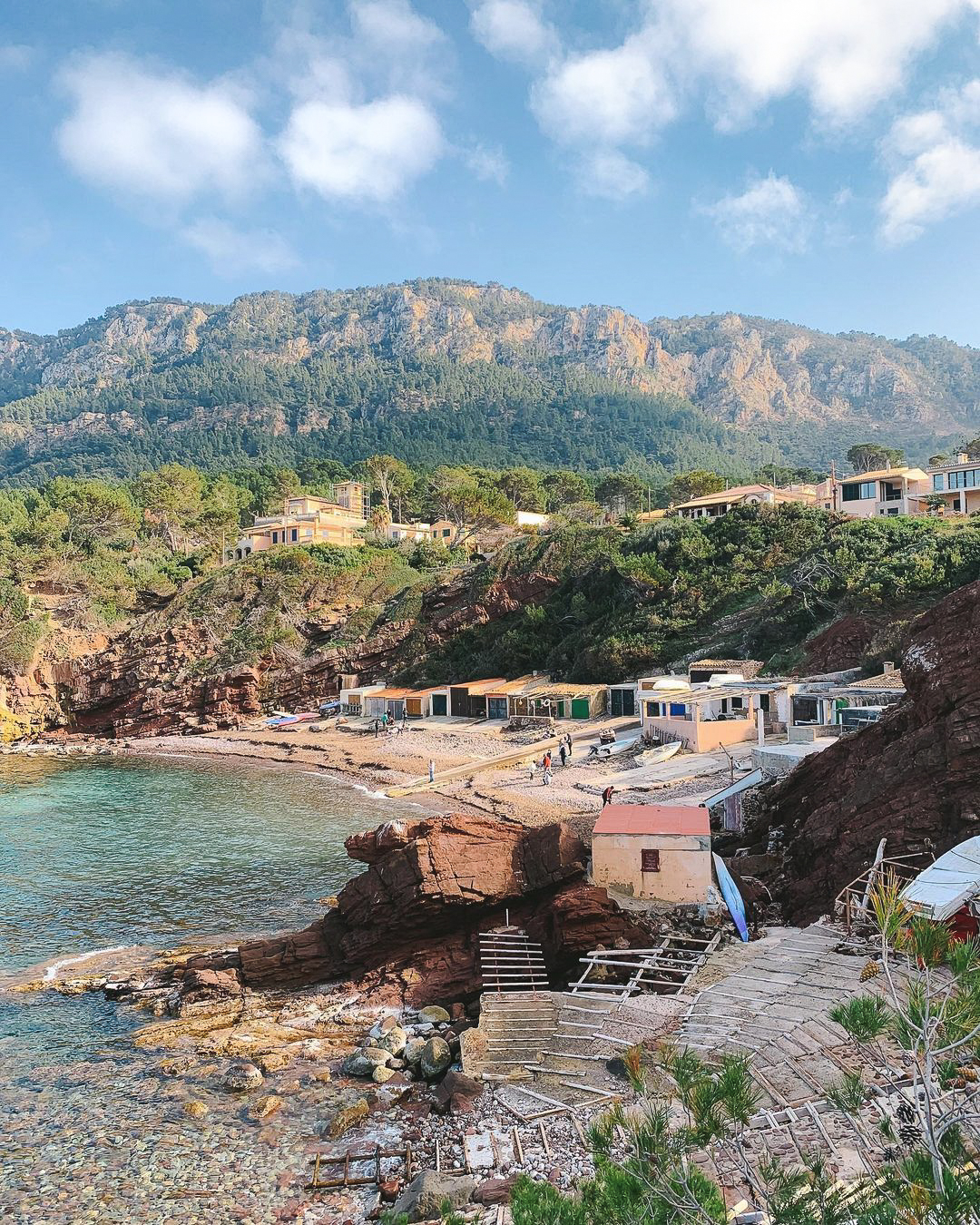 3. Cala Na Clara
BEST FOR: Landscape views & crystal clear waters
Na Clara is a natural wild wonder on the verge of the Llevant Natural Park. Leaving from Betlem it is quickly reachable in approximately 15 minutes hike. That said note that the final descent gets a bit tricky.
Ideally, you should head there around the early morning. This without a doubt will help you get a comfortable spot between rocks and stones. It also will help to avoid rather string winds given the exposed location of this beach.
If the weather is calm, you'll be greeted by astonishingly shallow blue waters and a great view of Alcudia town on the horizon.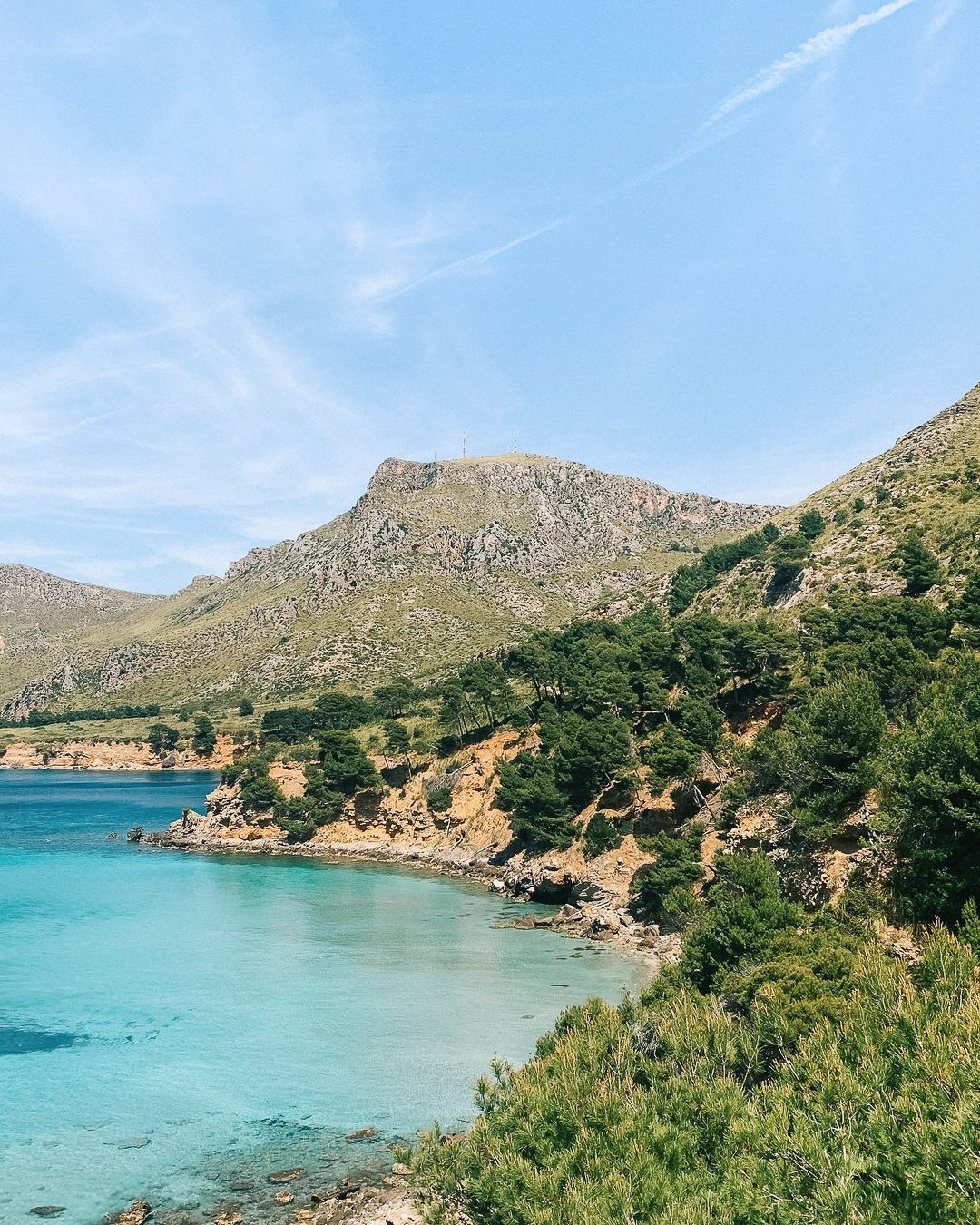 BEST FOR: Relaxing, sightseeing & exploring
After the iconic drive up and down to Sa Calobra, one may want to go to a bigger open space to relax and swim. In just 15 minutes you reach Cala Tuent.
This wide & rocky beach is surrounded by the highest mountains on the island and the fresh waters of the Northwest.
It has parking directly next to it, or alternatively, it can be reached by a ferry boat from Sóller. In any case, it is definitely well worth your time!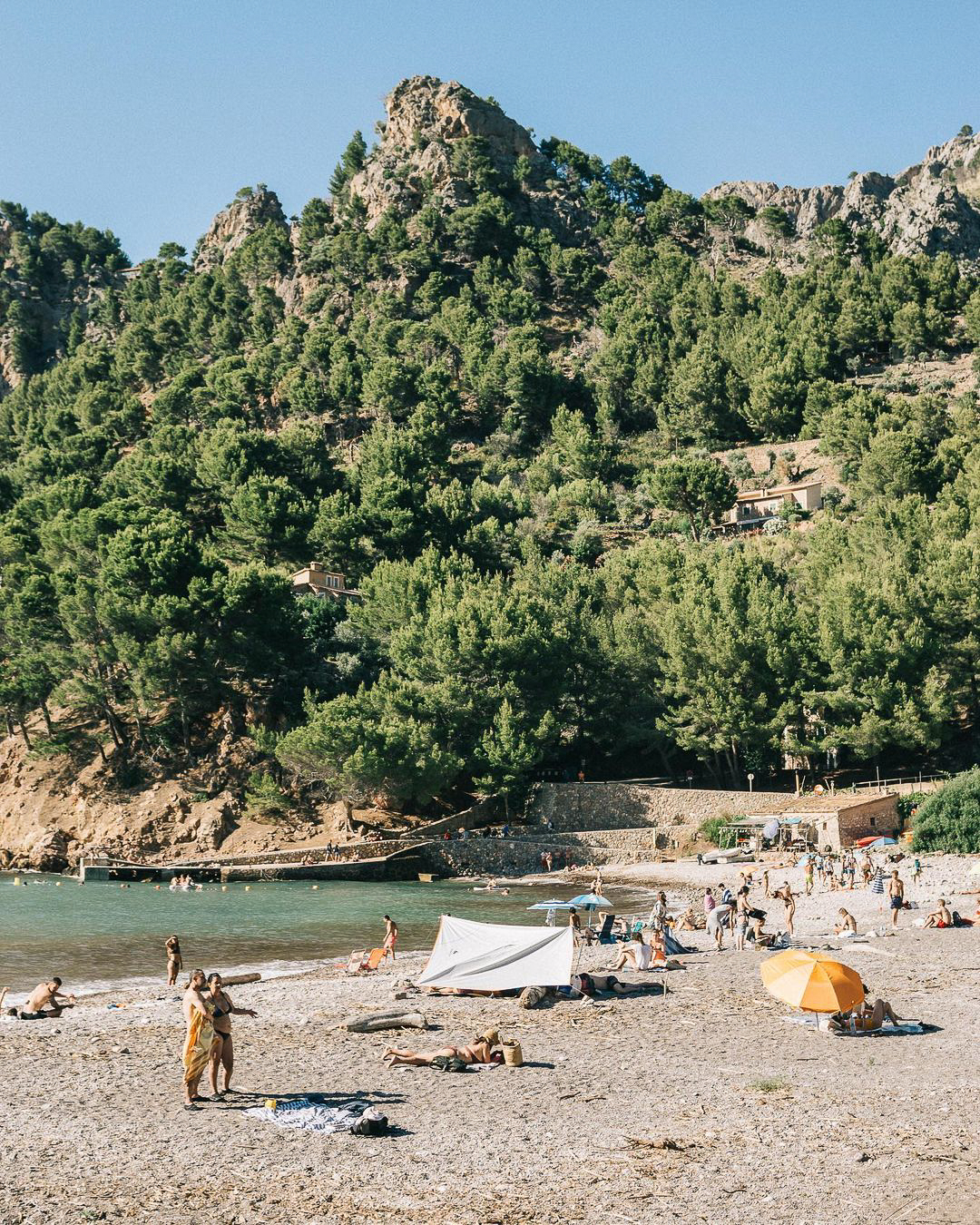 5. Cala Figuera (north)
BEST FOR: Hiking, wild landscapes & scenic drive
Following the road after Es Colomer's iconic viewpoint you can reach Cala Figuera. It can be reached by foot through descent from the road down to sea level. The scene is one of its kind, although physically demanding.
Importantly, choose the right shoes and be aware that you may meet some goats on your way there. All in all – the crystal clear waters, fewer people than usual, and the views of the higher cliffs meeting the sea will make you feel it's well worth your time.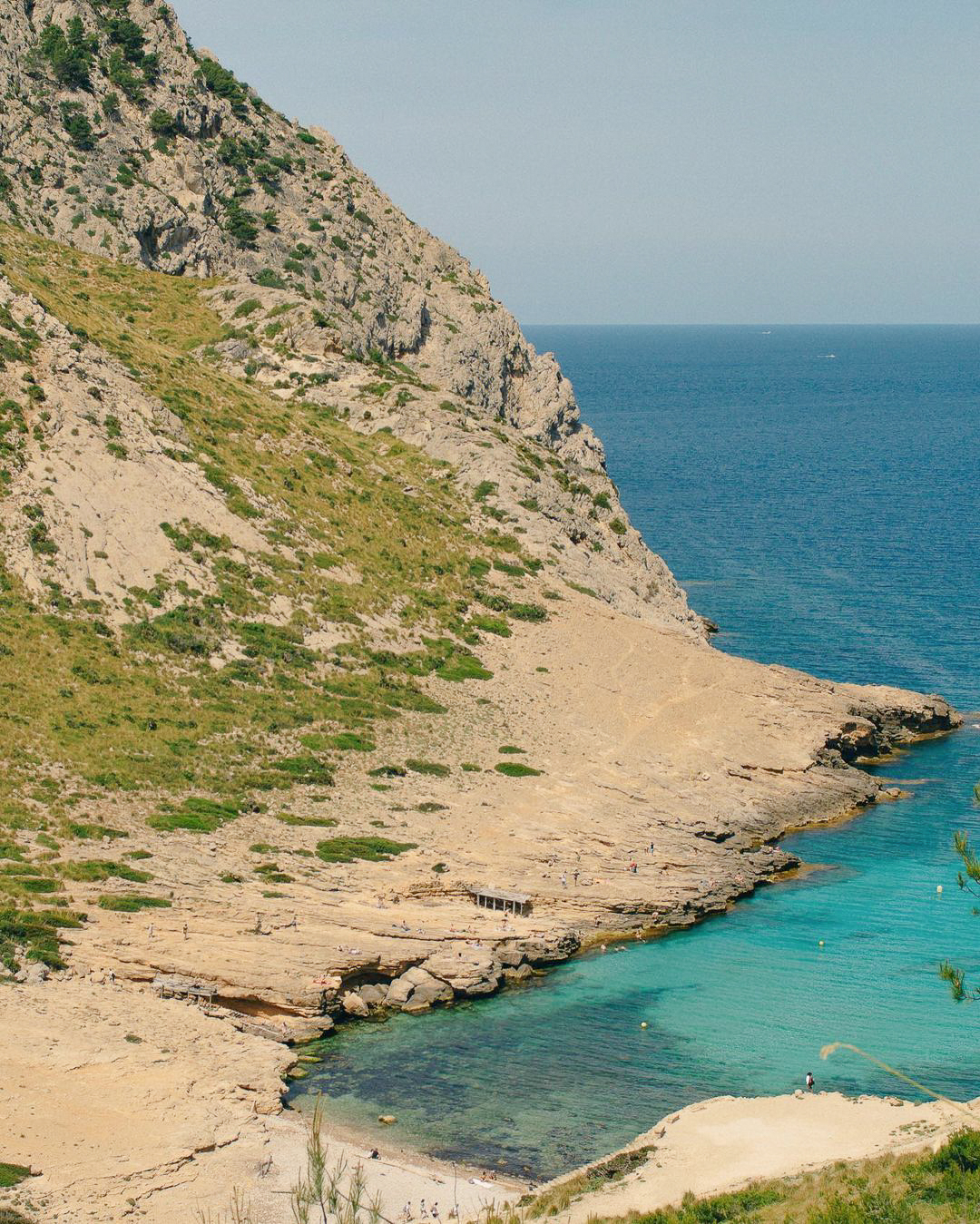 6. Coll Baix
BEST FOR: Hiking
This wild & natural stranded beach is located north of Alcudia, and is only accessible after a technical hike.
Even though it only takes about 30 minutes to get there, good shoes, as well as a light backpack, are mandatory. Do not forget to check the weather forecast before heading there, as it is only properly enjoyable on a good day.
Without a doubt, this beach will make you feel like in the "Cast Away".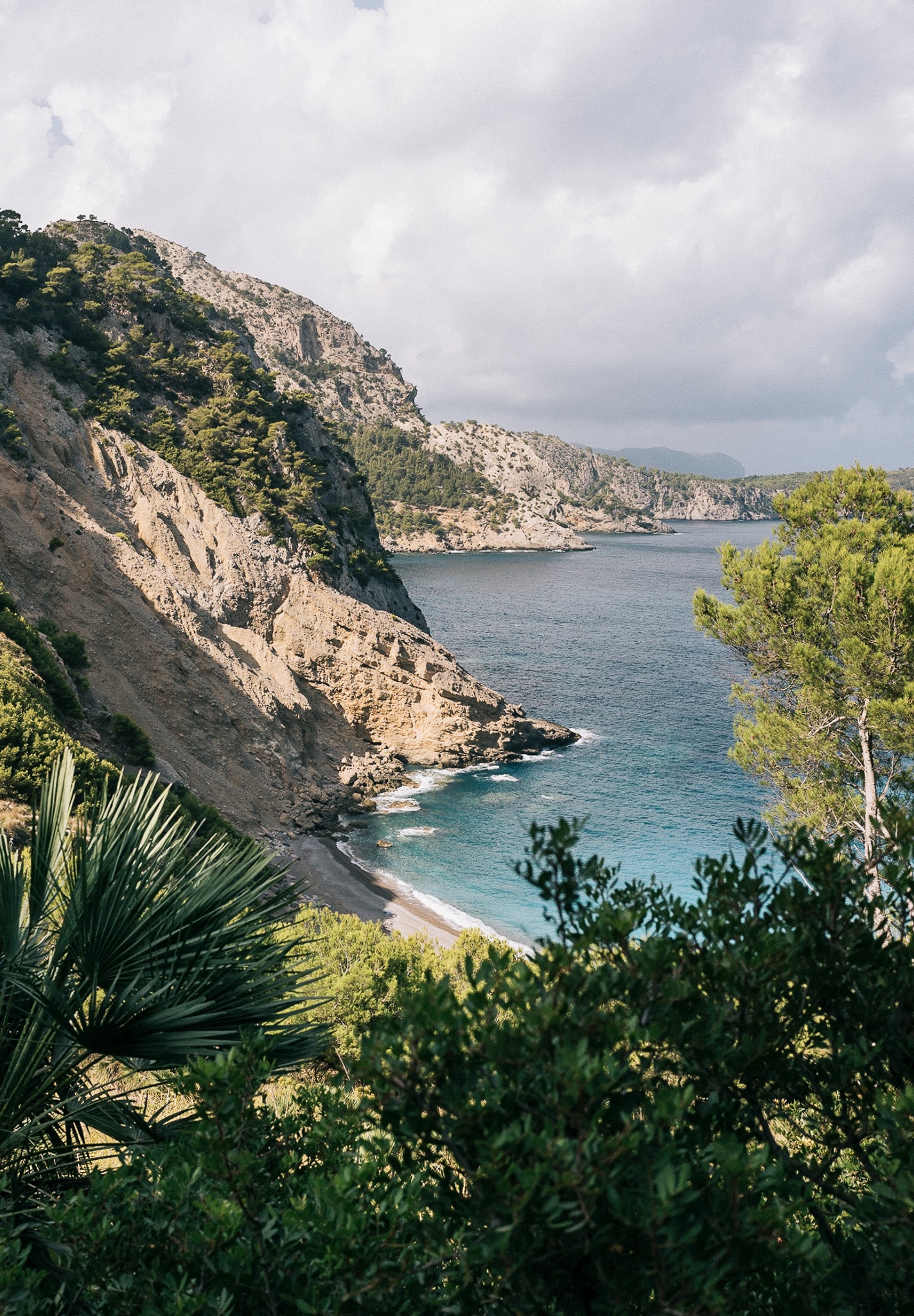 7. Cala d'Egos
BEST FOR: Hiking, dog owners & snorkeling.
Besides being one of the busiest coasts of Mallorca, the Southwest still offers many hidden small beaches. If walking 40 mins through a trail is not an issue, just behind Port d'Andratx, Cala d'Egos is one of them.
All in all the descent is not technical one. However, it can be demanding on your way back up to the top of the hill where the parking is located.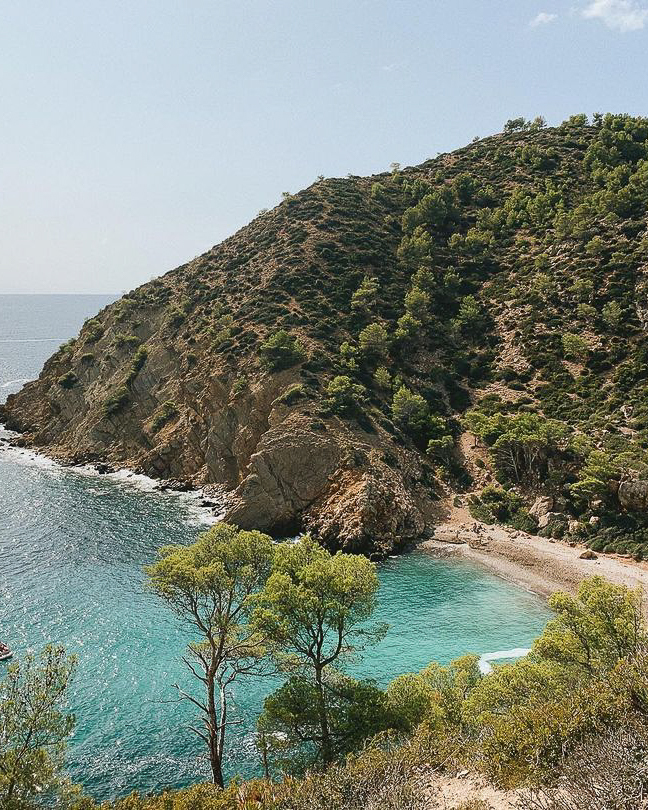 Final tips
To conclude – if you only had to choose just three best less-known beaches in Mallorca, then we would recommend the following:
Firstly, Cala Tuent is a must. Its environment is what makes it unique amongst other beaches on other Mediterranean islands. Plus you'll be swimming in the ocean next to the highest peak – Puig Major. In any case make sure to spend a day driving up and down the hairpins and treat yourself to this beach and Sa Calobra.
Secondly, Cala Na Clara offers a great excuse to visit the eastern point of the commonly known Playa de Muro. Additionally, you will be able to treat experience the view back of the bay while you swim in crystal clear waters. All in all after 10 min away from your car. It is also a good starting point for many other hiking routes on Parc de Llevant.
Finally, Coll Baix because it may be the widest north beach on the island and its hike makes it feel quite adventurous. Once you make your way down through the pine forest, you'll be surrounded by white stones and bright blue waters.
Enjoy!
In case you are searching for more information on Mallorca, then perhaps some of my other Guides will be useful:
Guide to the 10 Most Beautiful Beaches in Mallorca (the famous ones)