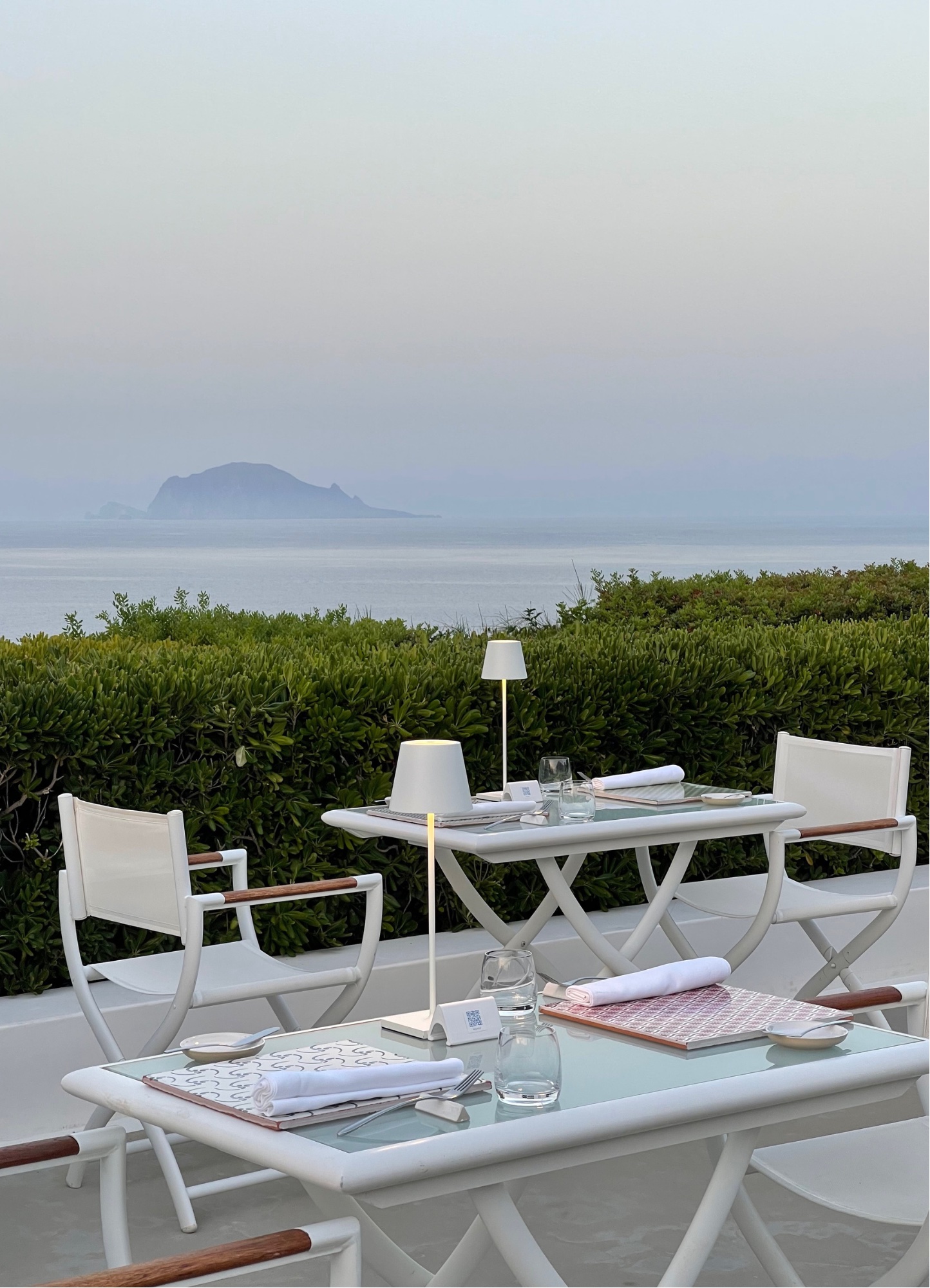 ITALY'S 10 BEST RESTAURANTS WITH A VIEW
Would you like to eat at Italy's best restaurants with a view? Then the below list is the right one for you. Italy is without a doubt my favourite country to visit, and when it comes to food I would argue it doesn't get much better.
So how does one choose among thousands of amazing restaurants?
I have spoken with a travel journalist and Italy insider Lucrezia Worthington to help you find the best tables in what Italy's culinary world has to offer. It will be a visual feast!
ITALY'S 10 BEST RESTAURANTS WITH A VIEW
1. GLICINE, AMALFI
Amalfi, the emblem of La Dolce Vita! Glicine, which belongs to Hotel Santa Catherina, has not only some of the most beautiful views of the coast but also a Michelin star.
As the sun sets, the sea turns almost white and the lanterns light up the restaurant. A very magical sight paired with an unforgettable dinner by Chef Giuseppe Stanzione whose take on a Delizia al Limone is unbeatable.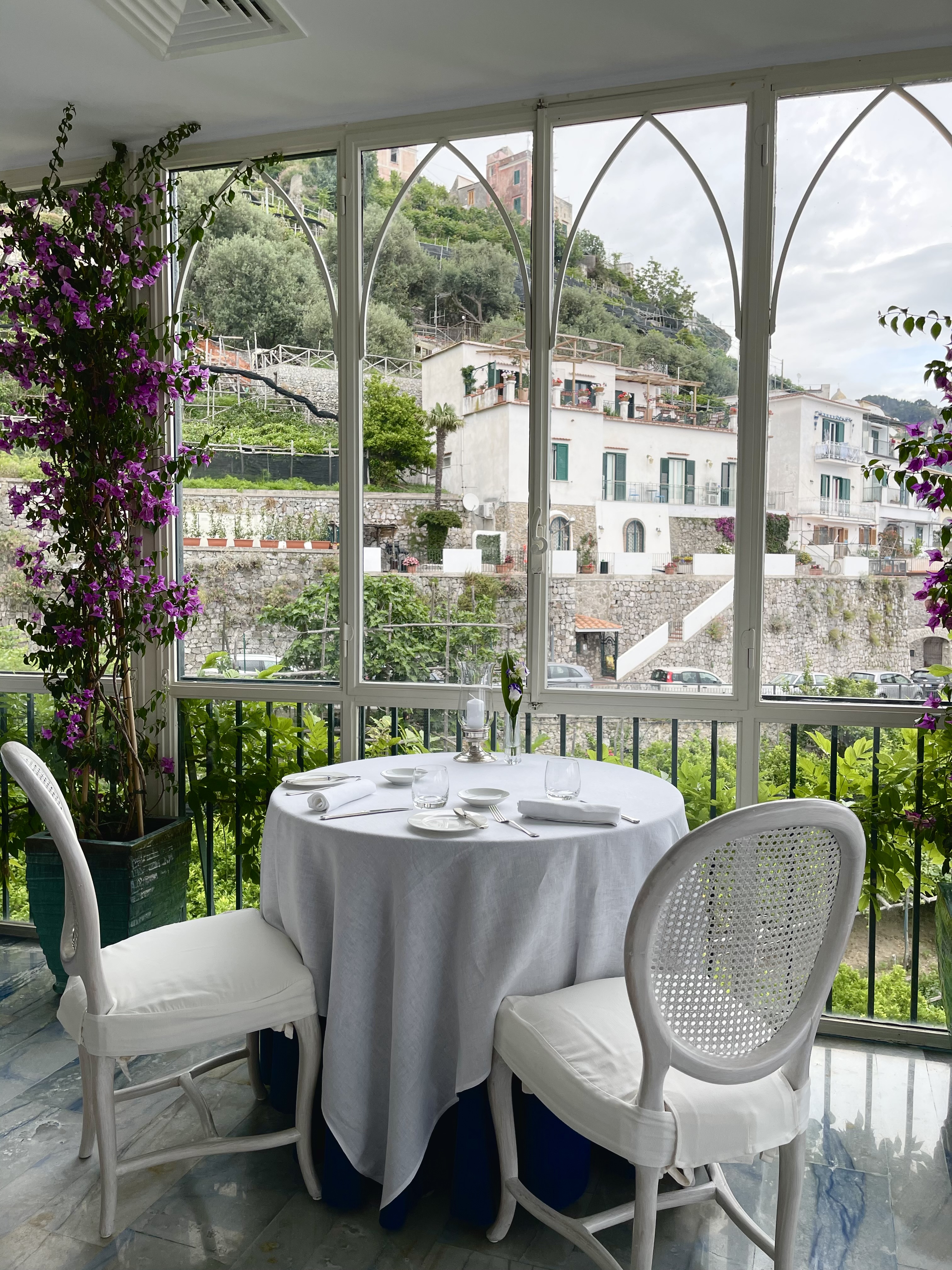 2. LE GROTTELLE, CAPRI
The island of Capri is THE summer destination and, from a culinary point of view, it does not disappoint.
For somewhere truly romantic, far from the busy center, with an incredible view of the Tyrrhenian sea, head to Le Grottelle. The Spaghetti Sciue Sciue is an excellent pasta dish with fragrant, local tomatoes.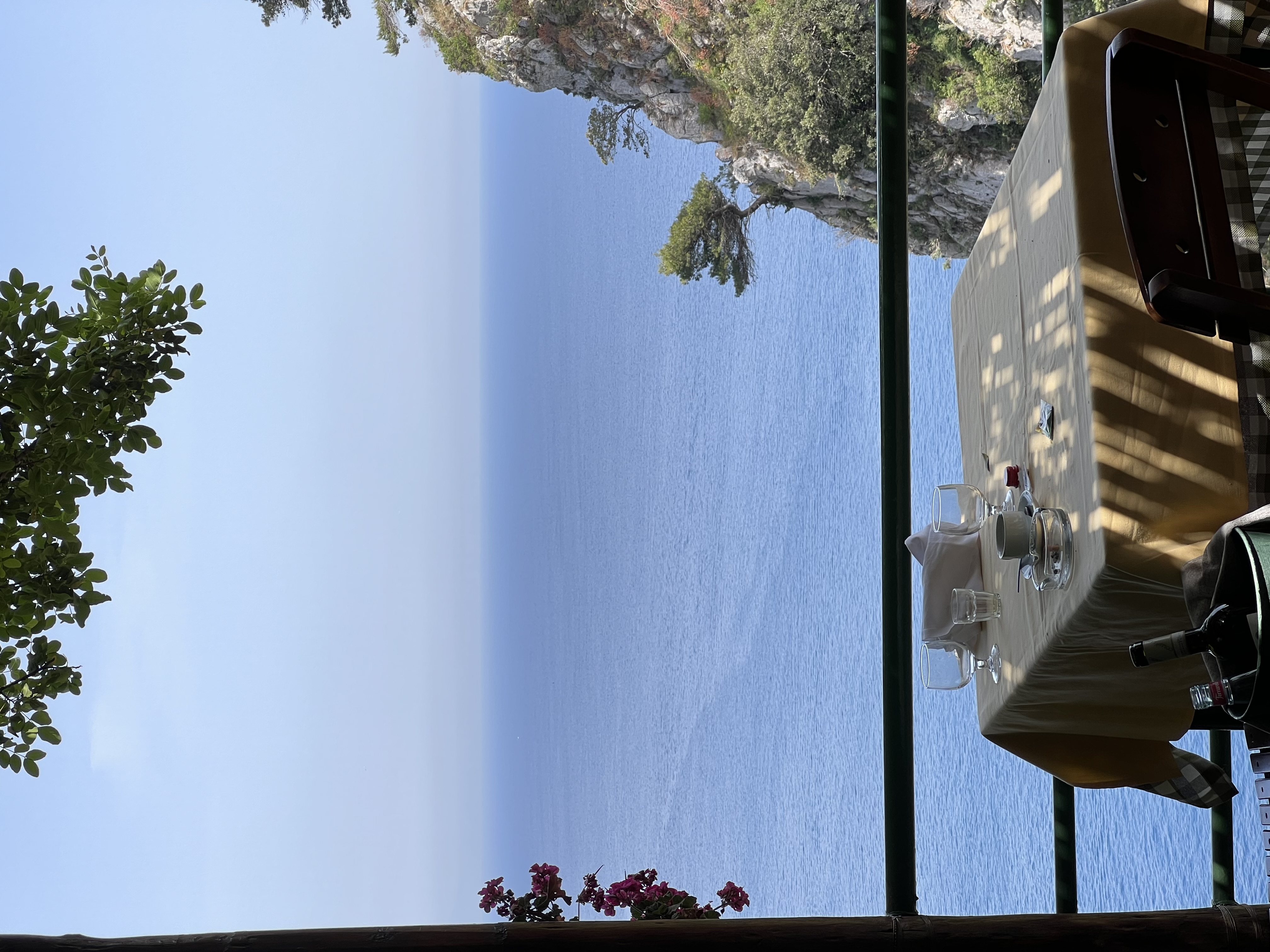 3. TRATTORIA SULL'ALBERO, TUSCANY
This restaurant is located in one of the most zen resorts of Tuscany – Borgo Santo Pietro. Trattoria sull'Albero is a picturesque restaurant literally built around an oak tree with a view of the vineyards.
Here, the cuisine is a contemporary take on traditional Tuscan cuisine. Dish to try? Without a doubt – it's a starter – the Egg, presented in a nest of leeks with a potato cream.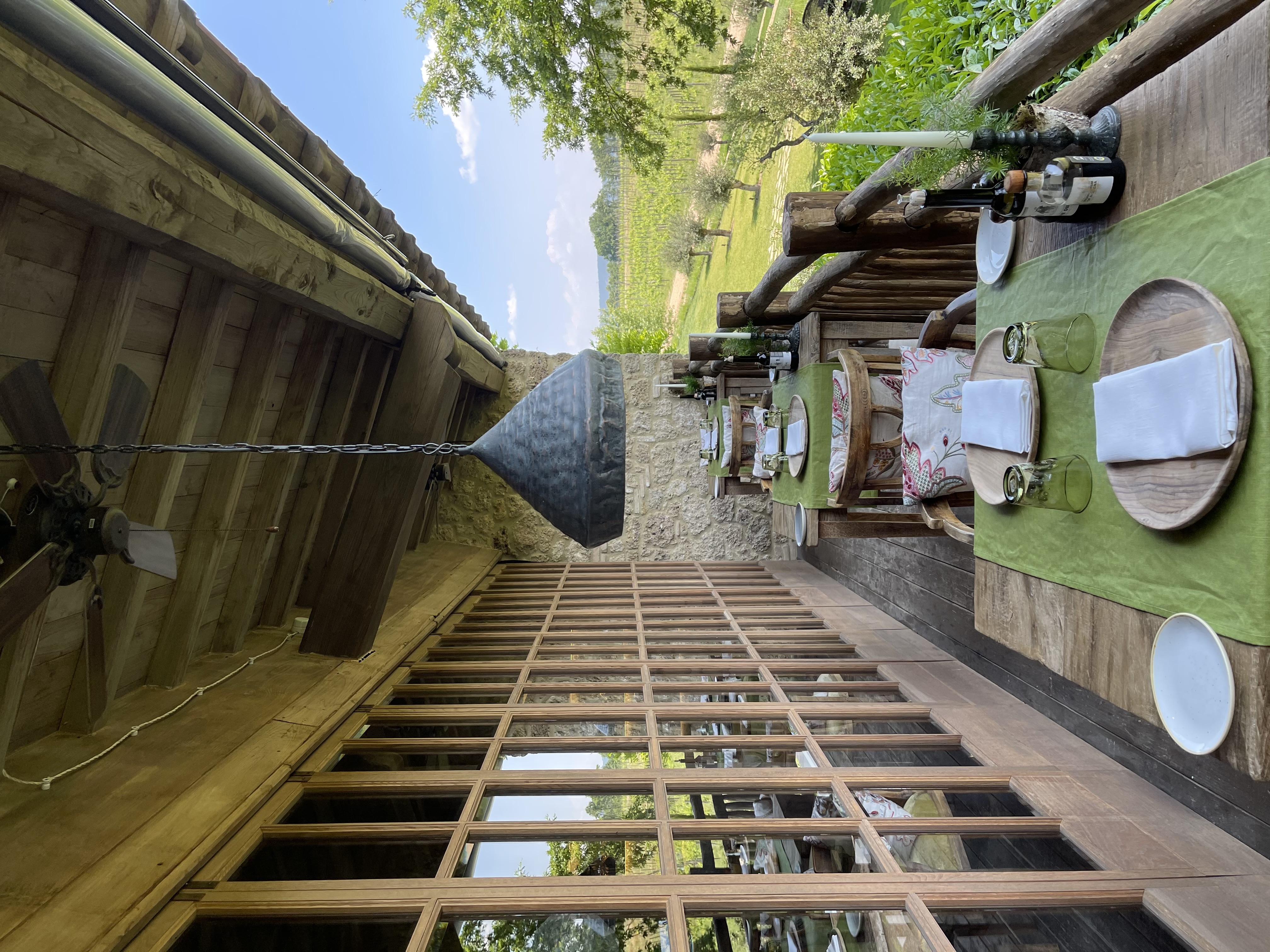 4. AROMA, ROME
Next on our list is the famous Aroma which you find in the iconic Palazzo Manfredi in Rome.
Can you imagine dining in front of the lit up Colosseum, with a plate of Carbonara cooked in a Michelin starred restaurant? Well, of course it's a unique take on the Carbonara served inside a cocktail shaker by chef Giuseppe Di Iorio.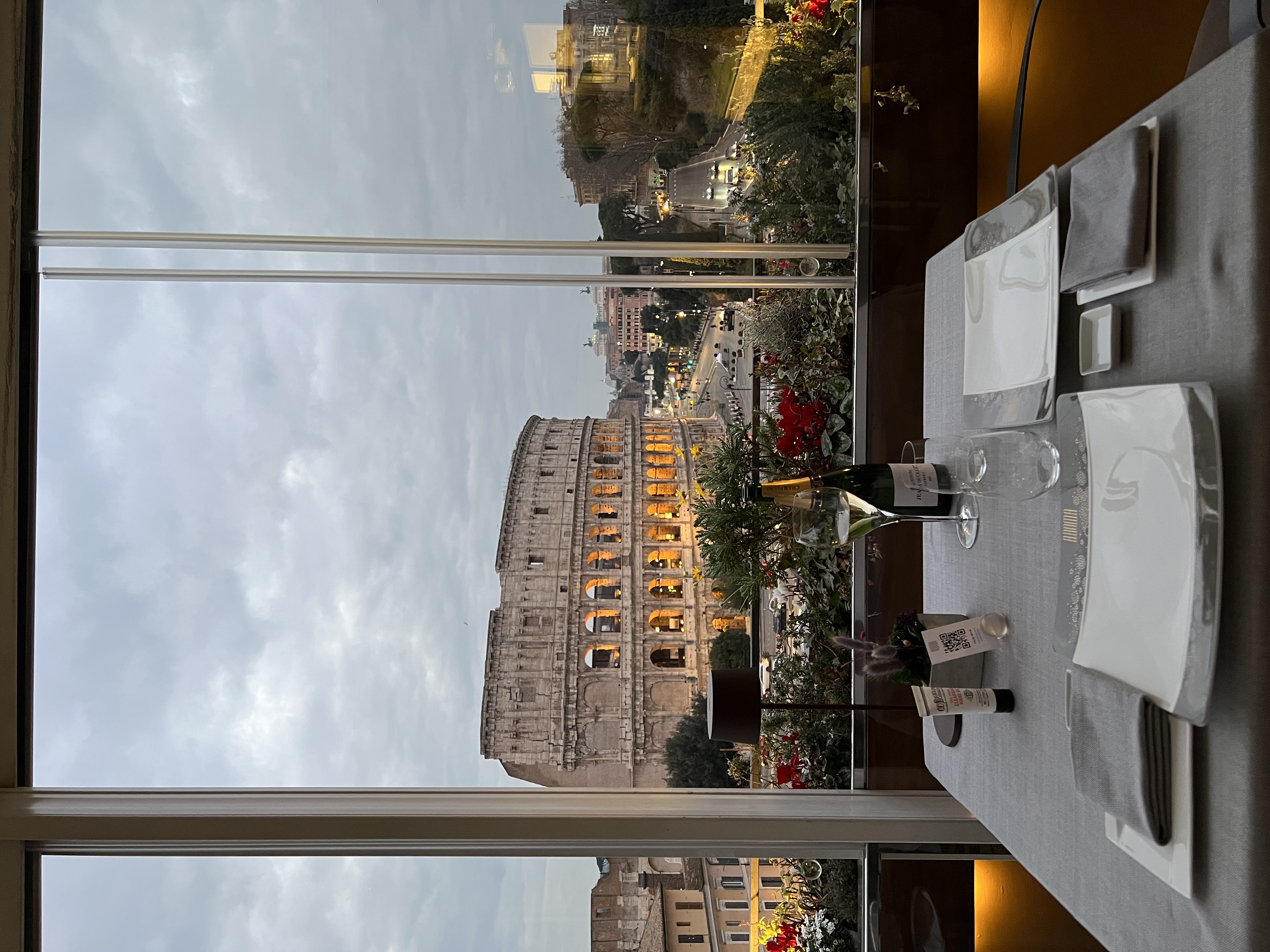 5. IL REFETTORIO, AMALFI
Generally, eating out in Amalfi almost always offers incredible views. But wait until you get to Il Refettorio in Monastero Santa Rosa Hotel.
You wouldn't believe it – here the setting is so quiet, peaceful, idyllic. Located in a five star luxury hotel, Il Refettorio lives up to the standards (and beyond). Not only for the exceptional views but also the local, traditional cuisine by the newly appointed chef.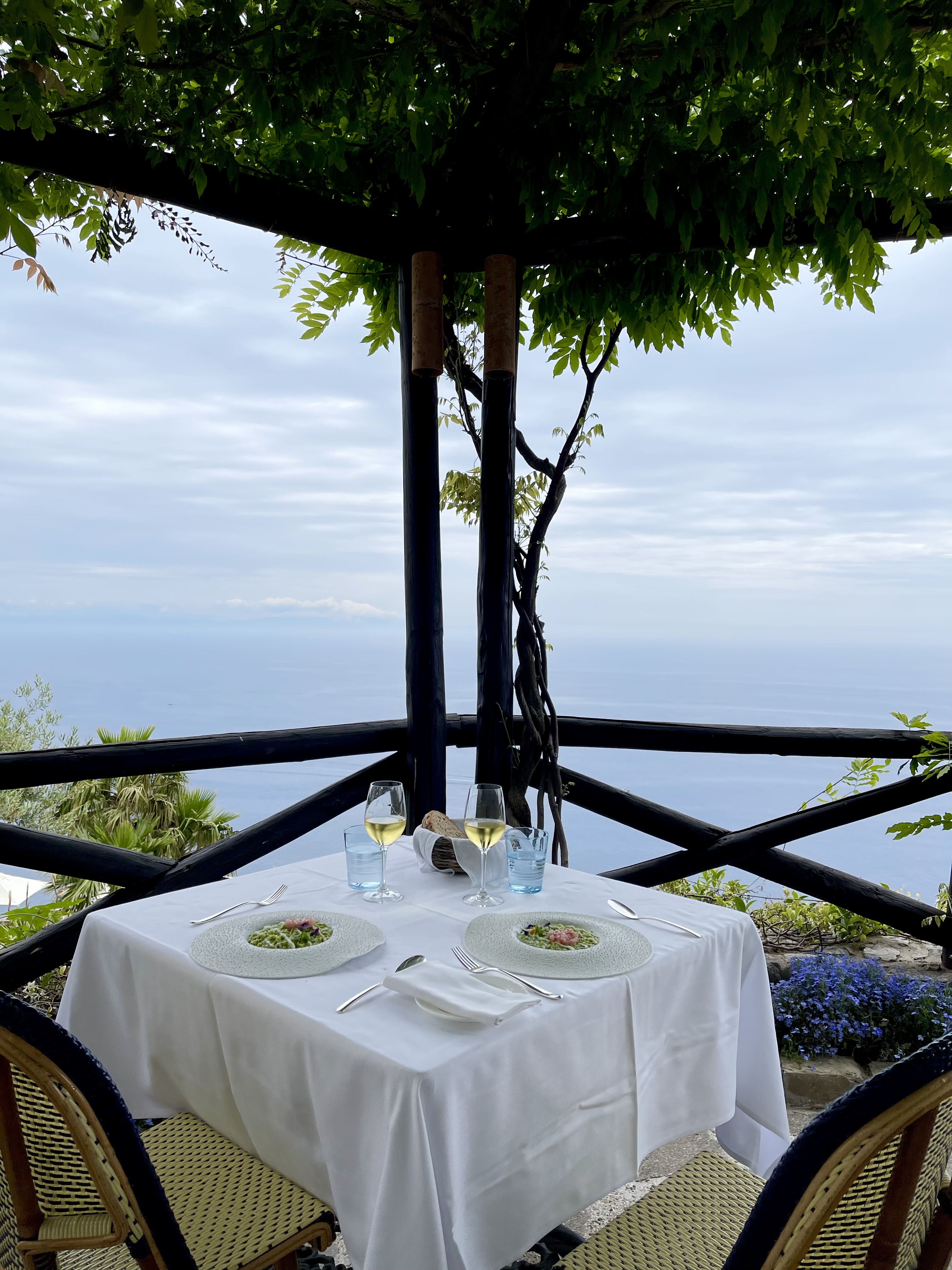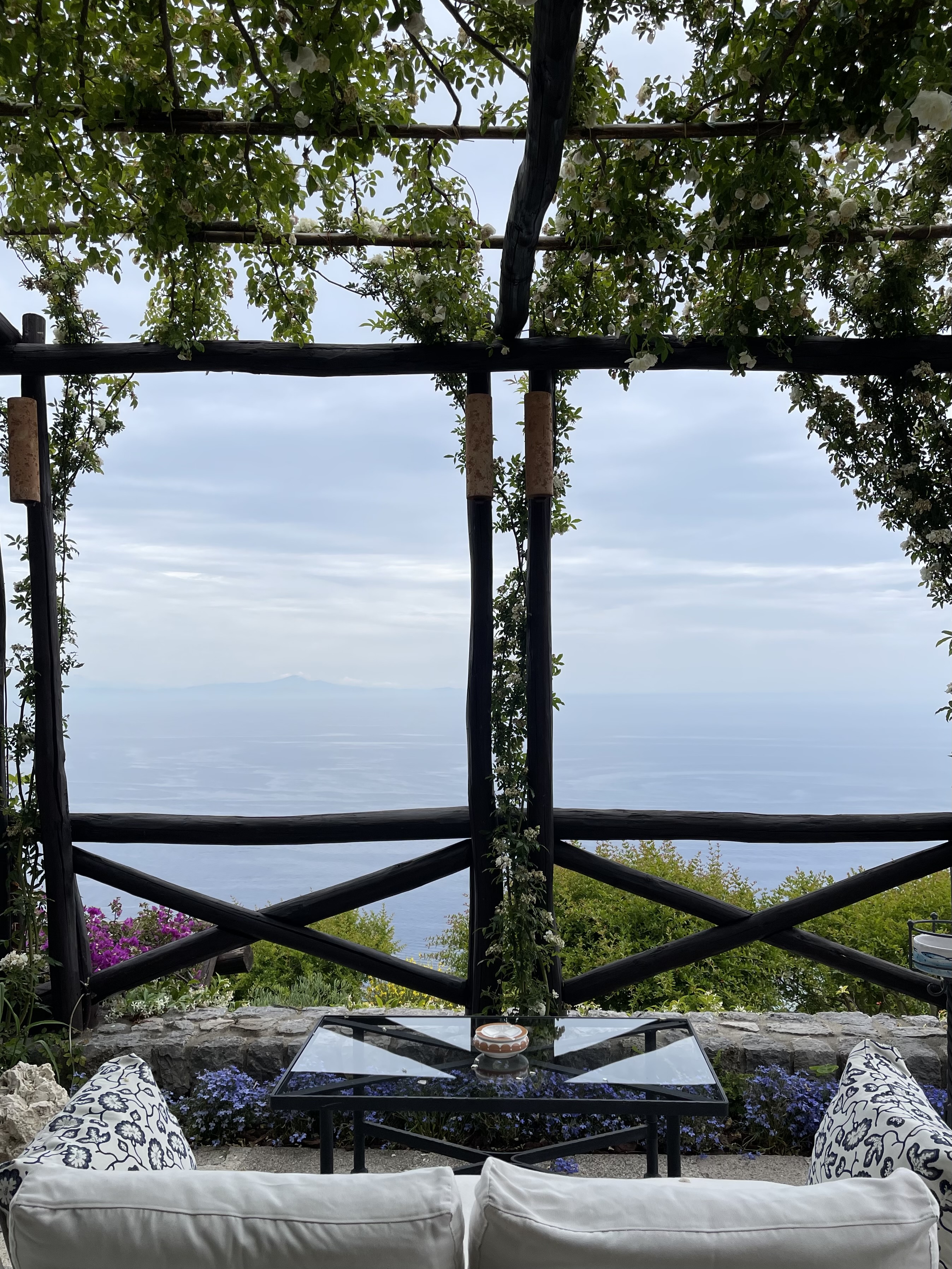 6. IL COMANDANTE, NAPLES
Have you seen what Vesuvius looks like at sunset? If not, then you must visit Il Comandante, which is the Michelin-starred restaurant inside the Romeo Hotel.
Situated on the ninth floor, it overlooks the Bay of Naples as well as mount Vesuvius in the distance. The menu, signed by Chef Salvatore Bianco, is fresh, seasonal, and beautifully presented.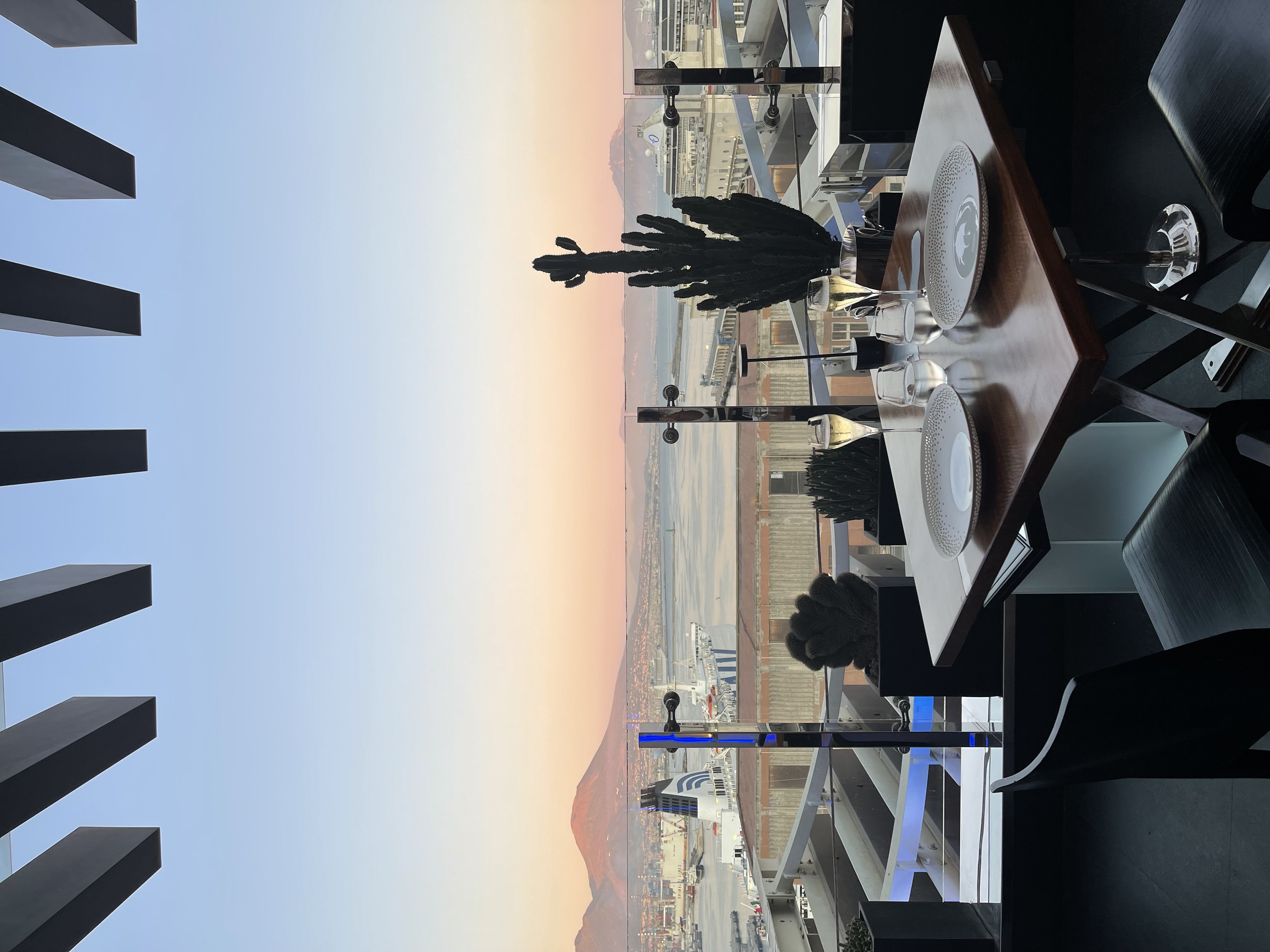 7. TERRAZZA DANIELI, VENICE
Without a doubt, Terrazza Danieli is a perfect place to stop for a drink or dinner with a view. Not only does it overlook the Grand Canal with a view of Giudecca island, Basilica di Santa Maria Della Salute, but also the Church of San Giorgio and its belltower.
All the more picturesque when at night the city lights up. A must-try, is the signature Tiramisu.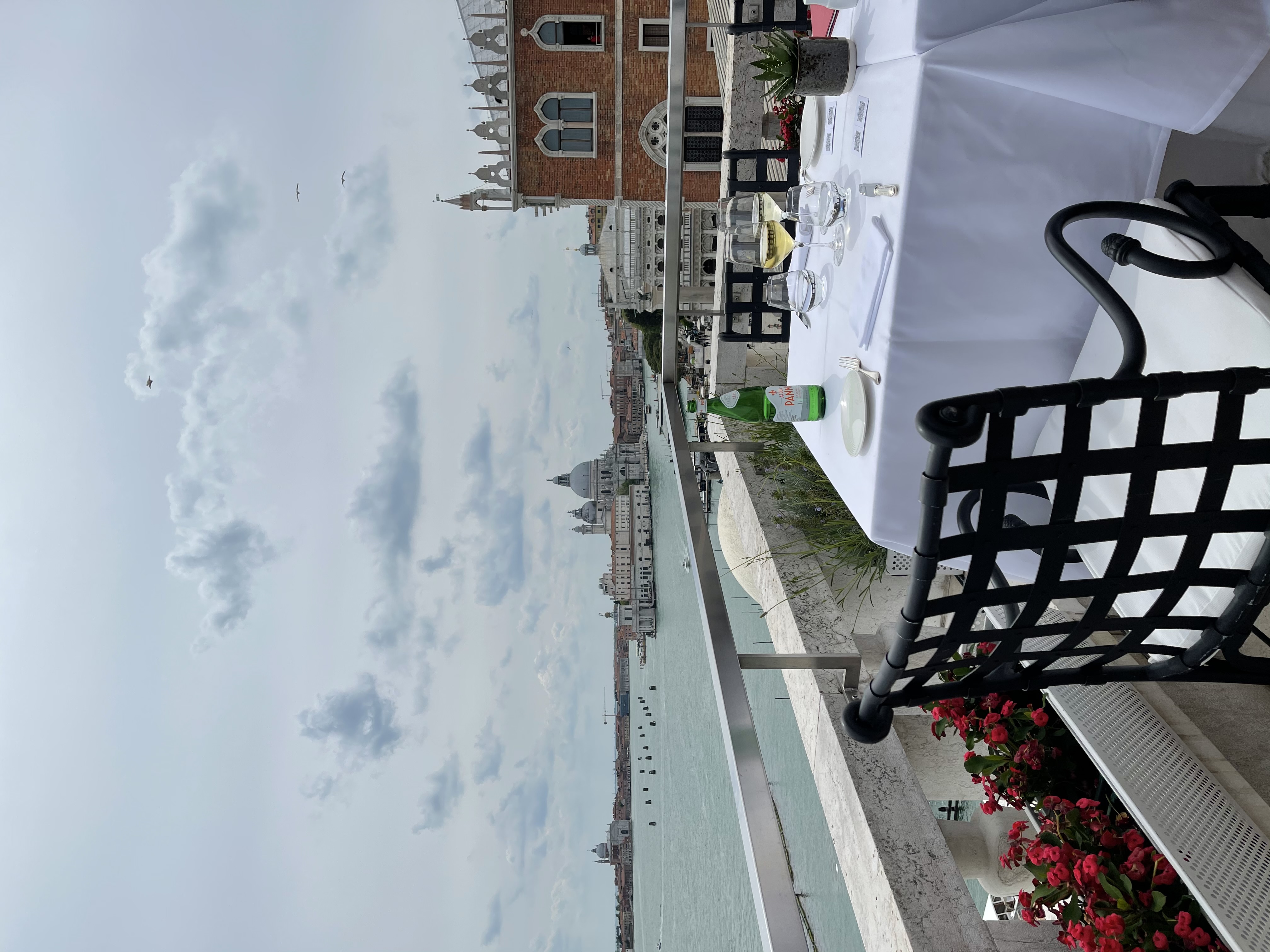 8. CAPOFARO, SICILY (SALINA ISLAND)
The Aeolian islands are magical but the view from Capofaro is truly mesmerizing. It overlooks the island of Panarea and, on clearer days, Stromboli.
Chef Gabriele Camiolo cooks traditional Sicilian cuisine but the one thing you must truly appreciate is the freshly baked bread (it has also won a prize as the 'best bread on the table' in Italy by Gambero Rosso)!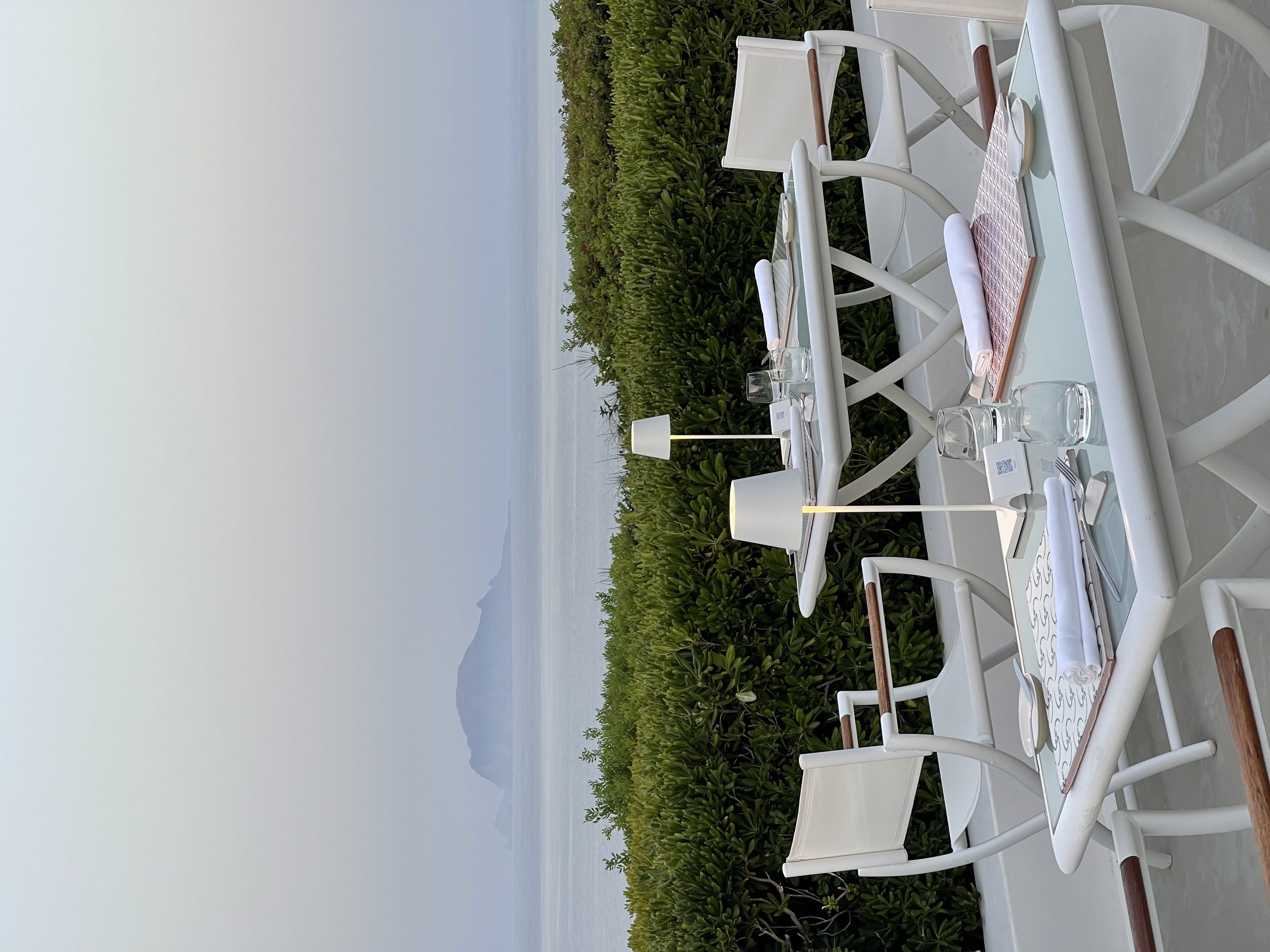 9. GIACOMO, MILAN
Giacomo Milano has various locations across Italy. Just recently it expanded to Tuscany but Giacomo Arengario is set in Piazza Duomo with an extraordinary view of the Cathedral.
Here, simplicity is everything and the best dish I would highly recommend is the Spaghetti al Pomodoro. In short, it is simple, succulent, and very Italian.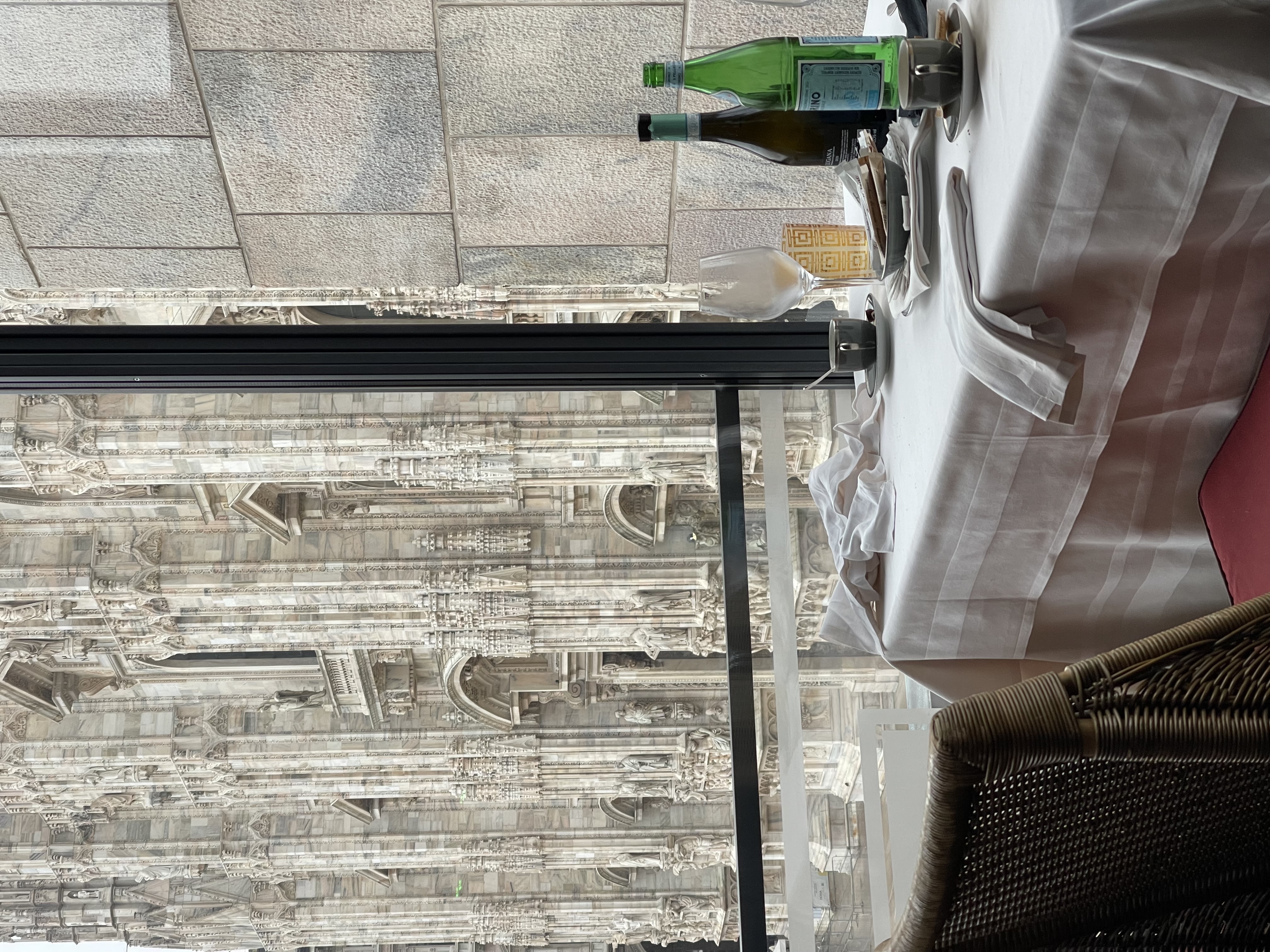 10. RISTORANTE LA CONCA, SORRENTO
Last but certainly not least. Ristorante La Conca is a true 'hidden gem', located in Meta di Sorrento along the Sorrento coast.
Above all, it is a perfect location for watching the sunset in front of you in a family-run restaurant. Spaghetti Alle Vongole is a 'must', combined with a fresh glass of local white wine.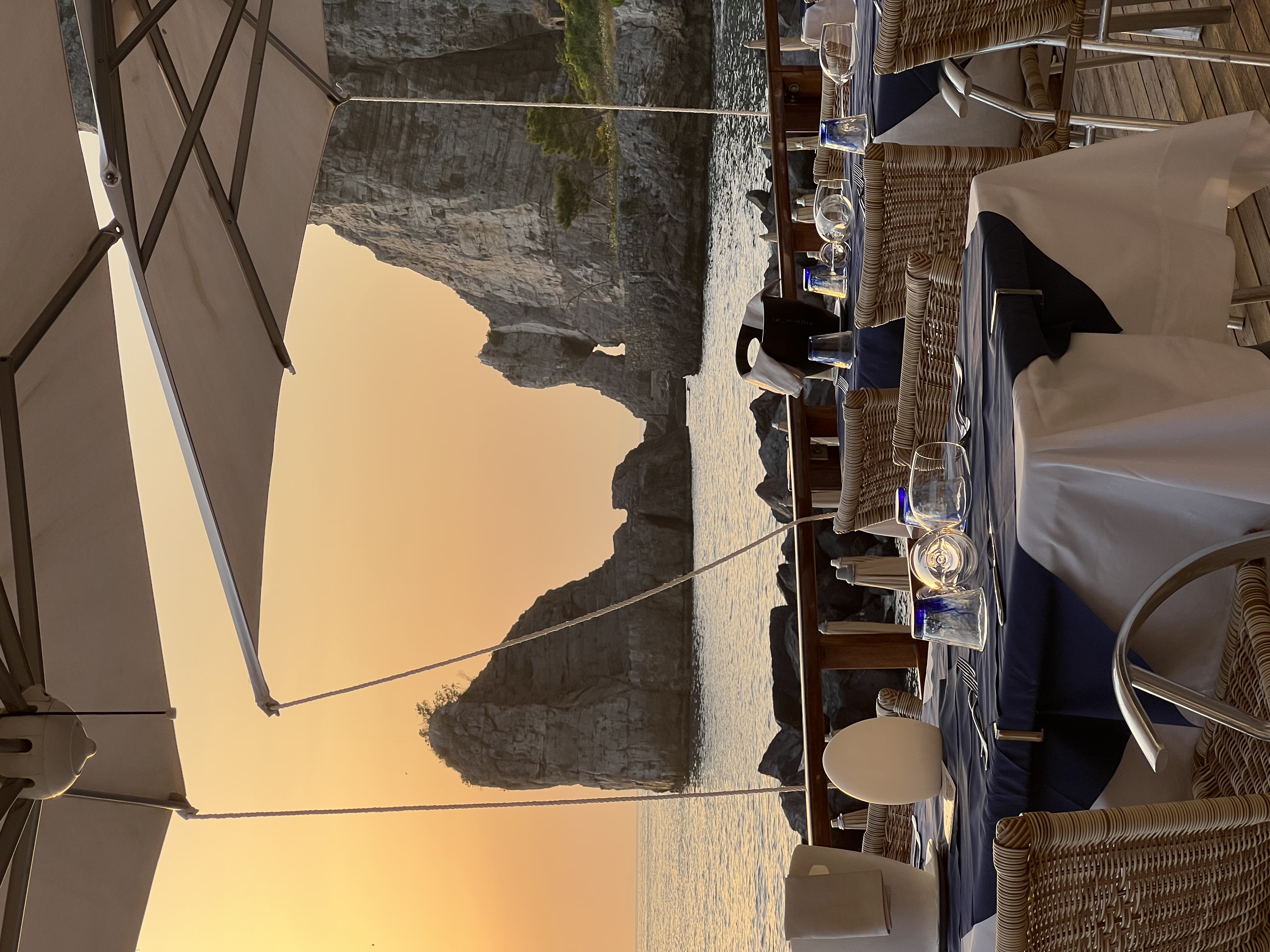 WHO IS LUCREZIA
Lucrezia, British-born, is a co-founder of @theitalyinsider as well as a contributor to Conde Nast Traveller.
Having an Italian mother it was clear that at some point she would have to come back to her roots, and what roots.
"Since I've come back and had the opportunity to explore my country I have fallen head over heels in love. The people, the cuisine, the varied landscapes, the historical buildings: there's so much energy, vibrancy, and love in everything and everyone. Of course, there's a little chaos and certainly some swearing here and there but it'll all part of the ride".
Lucrezia knows her fair share about Italy mainly through word of mouth as well as owing to the possibility of traveling frequently and exploring new destinations.
MAKE SURE TO CHECK HER INSTAGRAM ACCOUNT TO FIND OUT EVEN MORE TIPS ABOUT ITALY!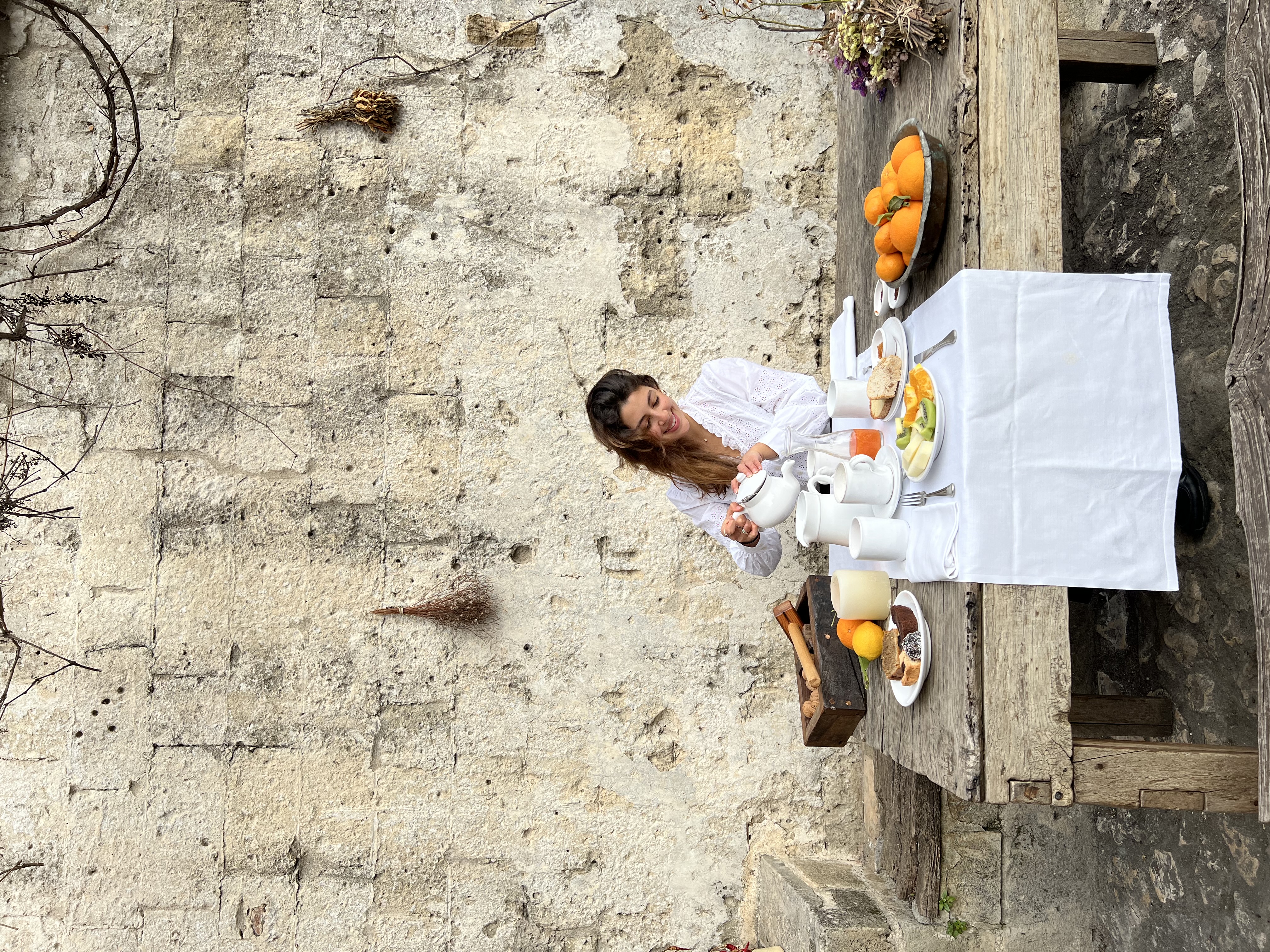 FINAL TIPS
In case you could not cover all of Italy's 10 restaurants with a view, and could only choose three, then Lucrezia recommends the following:
Ristorante La Conca: Due to it being completely secluded & nestled in a small bay. Above all, the atmosphere is incredibly romantic at sunset and the cuisine is nothing "fancy", just a good ol' spaghetti alle vongole. Ps. the price/quality rapport is also excellent.
Glicine: Because the context is magical and the Chef creates art on a plate. Expect a culinary journey that never ceases to amaze from the pre-starter to the post-desert.
Aroma: Mainly because the view of the Colosseum, lit up at night, is just extraordinary. Despite it being a Michelin starred restaurant, the Chef also includes some traditional roman dishes in his menu. Oh, *spoiler alert – the pre-desert is a stencil of the Colosseum – how cool is that?!
Should you need some further travel inspiration why not check the following posts: