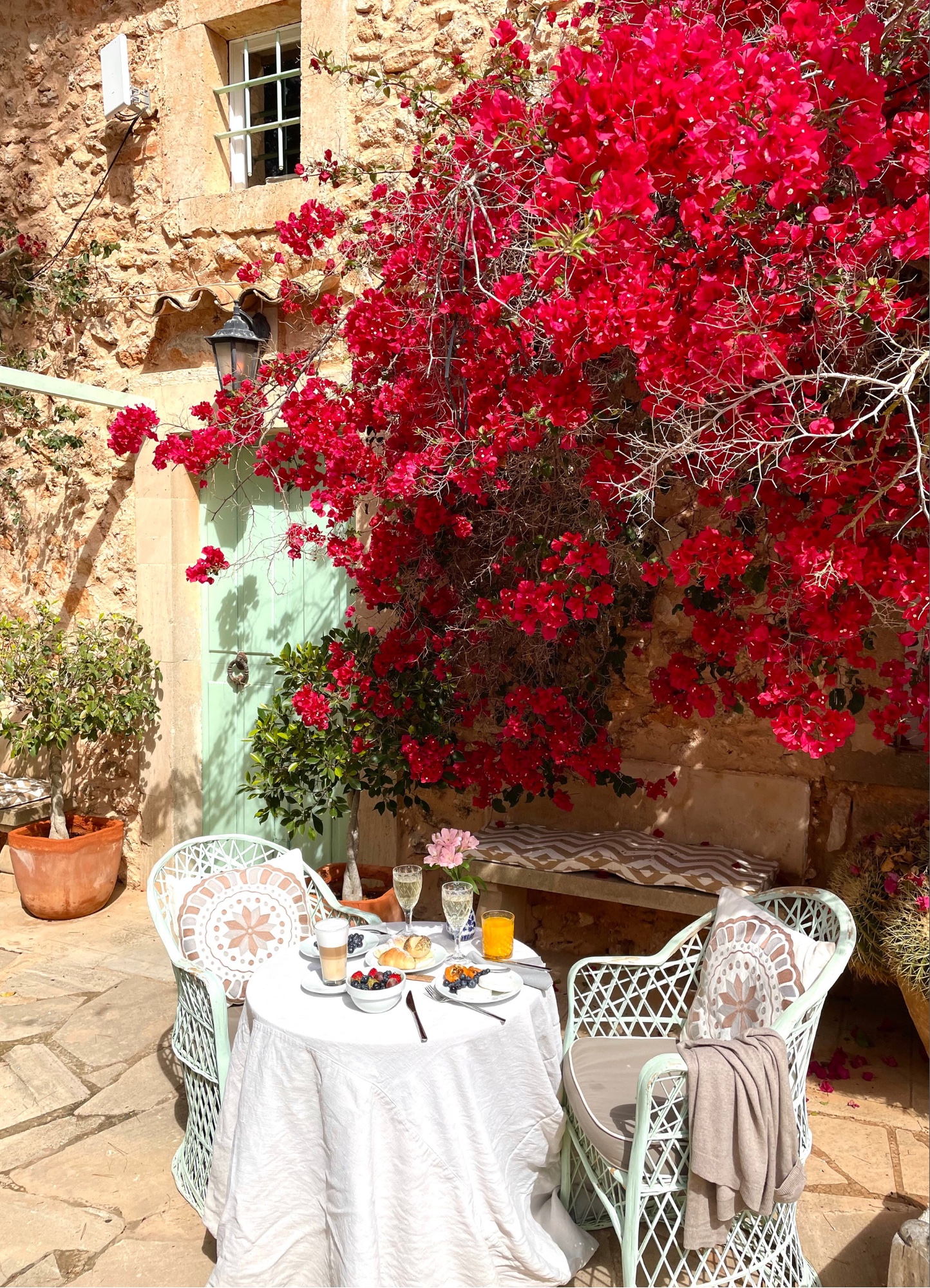 HOTEL RURAL ES TURO – FINCA REVIEW
Finca Hotel Rural Es Turo in Mallorca, Spain is probably the best choice for those who want to stay at a chic hotel but not overpay.
Mallorca has hundreds of hotels and you may find it difficult to find out which is the right place for you. So if you are looking for an affordable hotel that not only is located next to some of the most beautiful beaches but also gives you an authentic Mallorcan rural experience, then Es Turo is the right place for you!
Find below my honest account of what staying at Finca Hotel Rural Es Turo really is like, including tips on what to do and not to do to enjoy your stay to the fullest. Read on to find out how to receive a 10% discount for your stay!
Enjoy!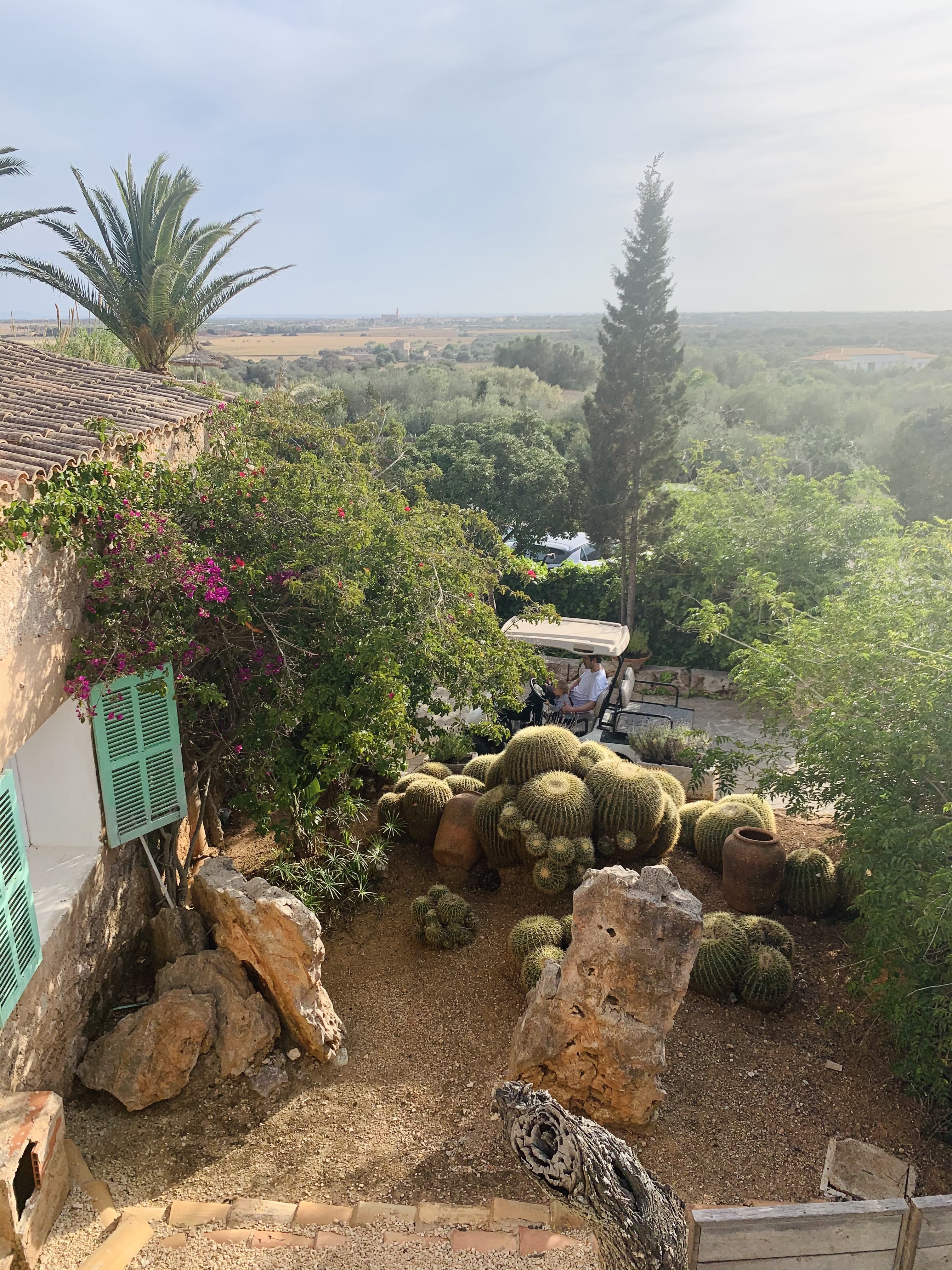 FINCA HOTEL RURAL ES TURO – BASIC FACTS
LOCATION:
Es Turo, which belongs to Cassai Group, lies on an island of Mallorca, Spain. It is located 2,5 kms from Ses Salines and within a short driving distance to some of Mallorca's most beautiful and famous beaches.
GETTING THERE:
It is relatively easy to get to Es Turo. Mallorca is less than two hours by plane from major European cities and there are hundreds of flights on a daily basis. Once you have landed at Palma International Airport it takes about 40 minutes car drive to get to Es Turo. The taxi would cost approximately 70 EUR. You can also contact the hotel to organise a private transfer. Make sure you arrange it at least a few days in advance.
I would strongly advise you to rent a car which would be extremely useful to explore the island and all it has to offer.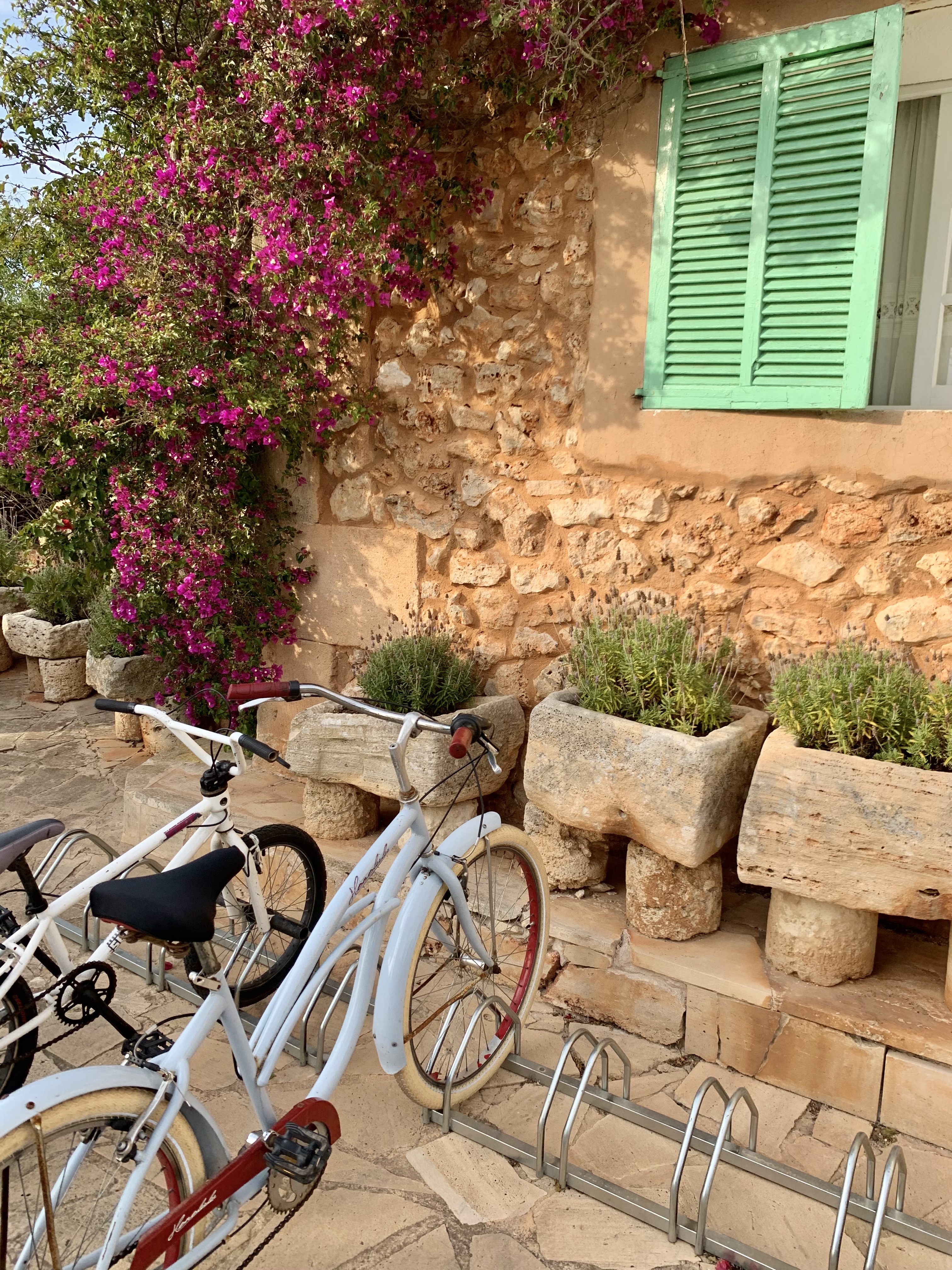 ARRIVING AT ES TURO:
Check-in starts at 3 pm and Check-out at 12 am, which is slightly later than an average hotel. If you arrive earlier than the check-in time the staff at the Hotel will happily take care of your luggage and you can relax at the hotel's grounds and use the pool.
ROOMS:
Rural Hotel Finca Es Turo is made up of 250 years old Mallorquin style houses which allows you to experience an authentic island feeling.
You can choose between 17 spacious rooms, all of them with their own terrace and beautiful views either to the countryside or to the mediterranean meadows. Please note that the rooms are spread across the ground floor and an upper level, so it is worth considering which room you book in case you travel with small kids!
The rooms range from double rooms to suites with views of the sea and island of Cabrera.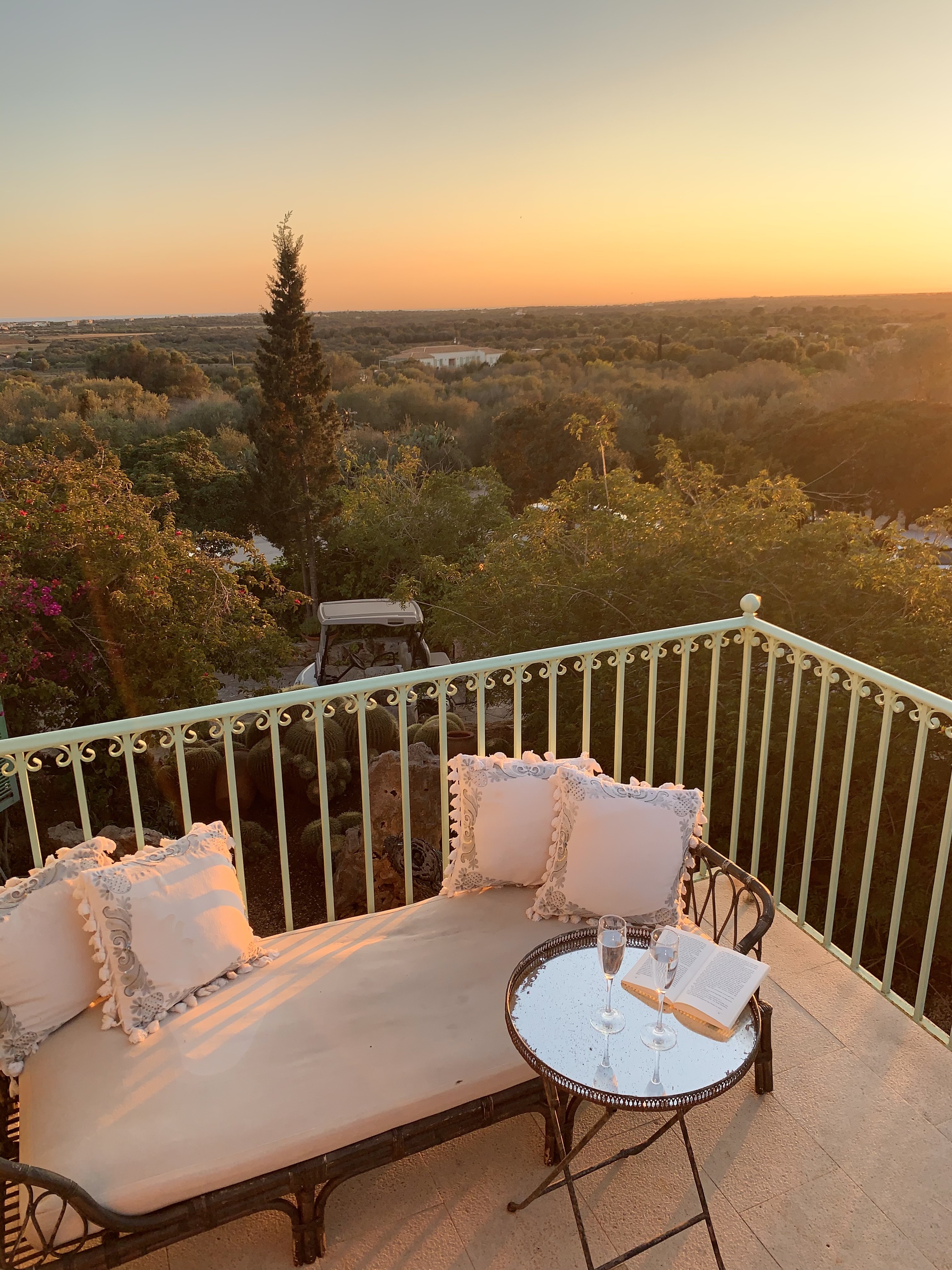 PRICES:
As I said before Es Turo is probably the best deal you will find in Mallorca in terms of quality of accommodation and price. It is extremely fair how much they charge. You will definitely feel like you have striked a very good deal!
The price for a room is from 100 to 250 per day, including breakfast.
Should you wish to travel off-season, then you will find the lowest prices from November to March.
The best way to get the most attractive offer is to book directly through the hotel. And here I have a little surprise for you. Make sure to use the code CASSAI and you get a 10% discount! Enjoy!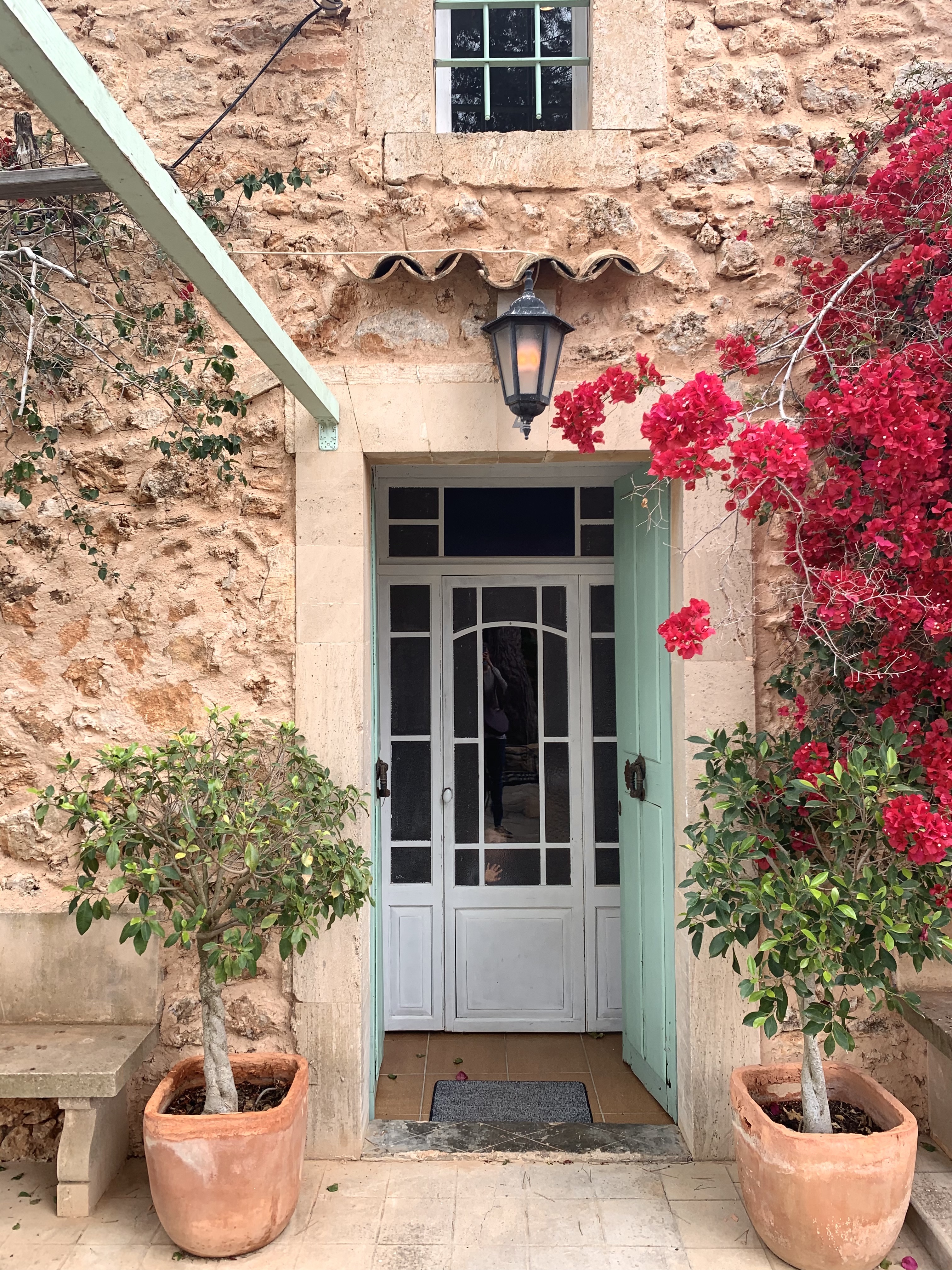 STORY
Es Turo has been in the family for over 200 years. It is the house of owenr's Juan's great-grandparents, who used to work in the countryside with animals and almond trees. In 1992 Juan's parents opened the rural hotel, and 7 years ago Juan and his wife Catalina undertook a major renovation making Es Turo a reference in the south of Mallorca.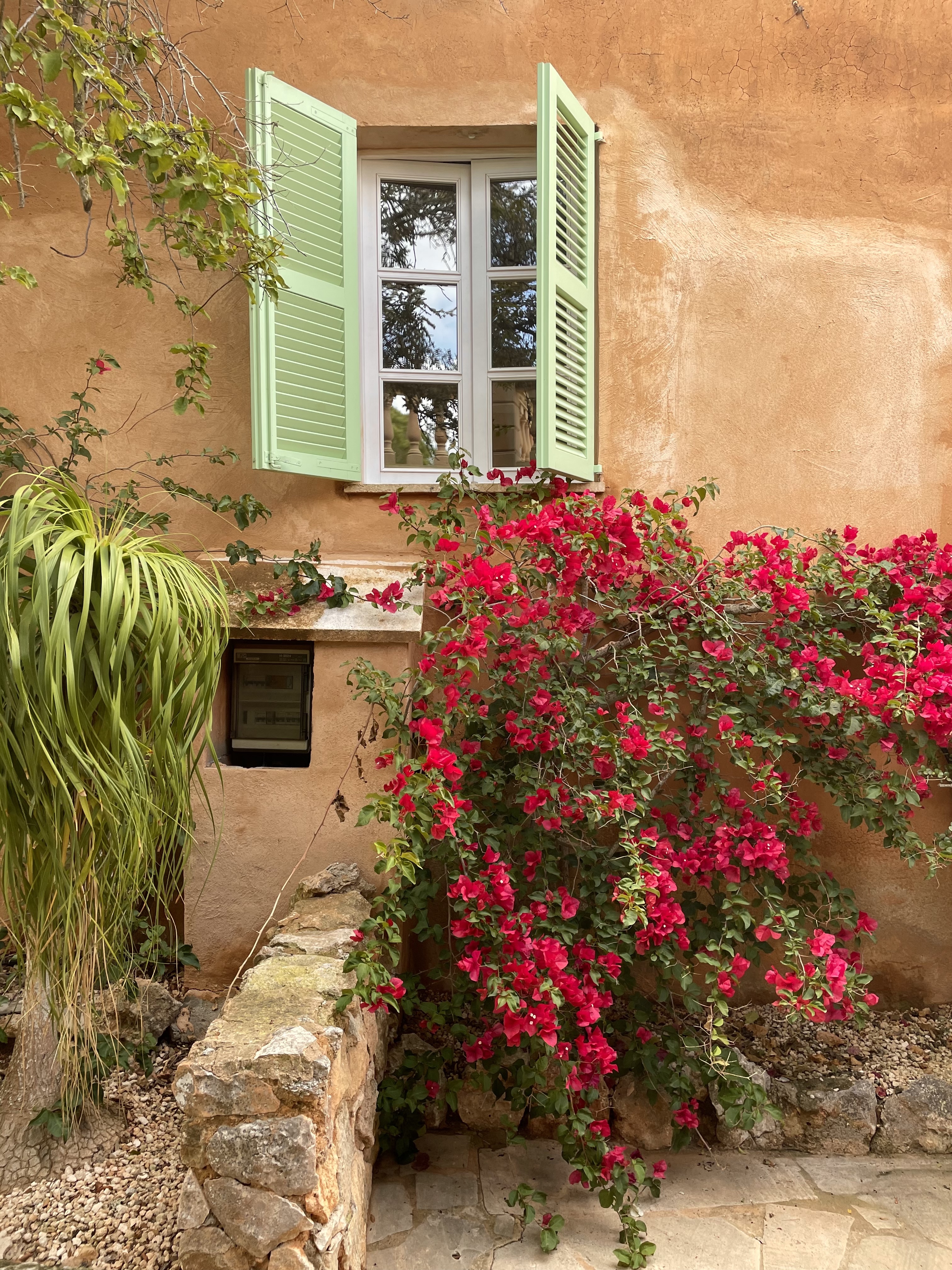 OVERALL IMPRESSION
I truly enjoyed staying at this rustic hotel with a true family-run feel. I can wholeheartedly recommend it to anyone – those travelling alone, couples and families!
Firstly, its location its genius being next to some of the most beautiful (and Instagram famous) beaches on Mallorca. also the immediate surrounding is fairy-take like. Imagine meadows in bloom, butterflies and the sound of crickets.
Secondly, the price to value ratio is probably the best on whole of Mallorca. You will feel like you had a truly special holiday and really didn't overpay.
Thirdly, I appreciate the family–run nature of Es Turo. You feel the care in everything that they do.
You may be asking yourself – is there anything about Finca Hotel Rural Es Turo that is not ideal?
POINTS WORTH CONSIDERING:
You will need a car to get here as well as to enjoy the island. Public transportation is not very reliable and generally unavailable.
The food at the restaurant is decent, but after a few days, you may want to go out to local restaurants to diversify the menu. Do not get me wrong, the food at Es Turo is perfectly fine but I have been rather blown away by the quality of food on the island. Check my post about Mallorca's 10 Most Beautiful Restaurants here.
Outside visitors can buy a ticket which allows them to use the pool and spa, which in my opinion is a pity as it impacts a feeling of privacy and intimacy for hotel guests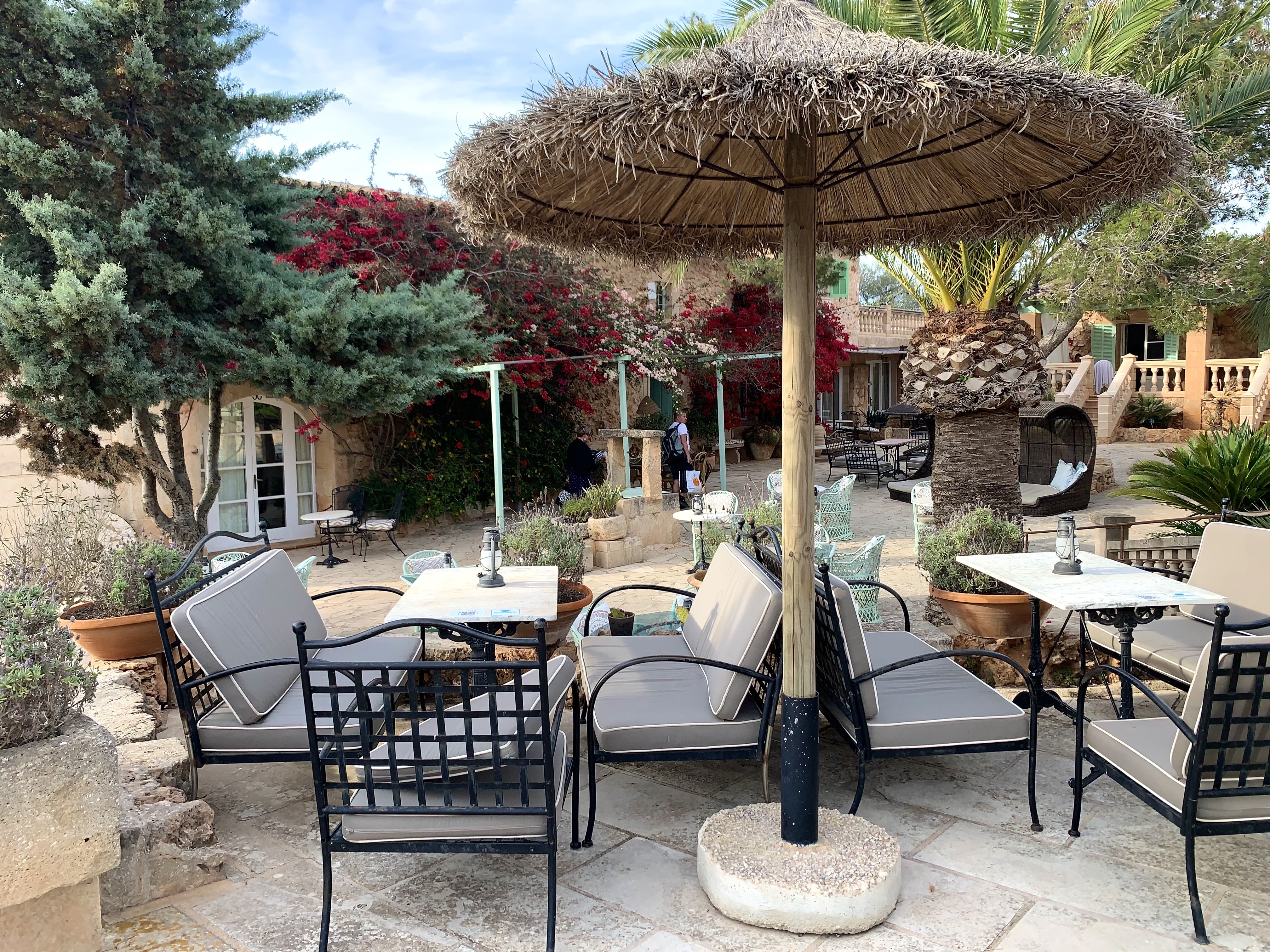 FINCA HOTEL RURAL ES TURO – ALL YOU NEED TO KNOW
WHAT WILL YOU DO
Oh you will have plenty to do at and around Es Turo. Just make sure you also relax and enjoy the incredible sunset at their infinity pool with a drink in your hand after a day full of activities.
ACTIVITIES
Es Turo is located in truly privileged environment in which you can enjoy and practice many activities related to nature. You can choose between cycling or hiking in the lovely landscape of rolling hills. On top of that you could visit the Ses Salines Botanical Garden or go on day trips to the Parque Nacional Maritimo-Terrestre del Archipielago de Cabrera.
BEACHES
Exploring the most postcard-perfect tourquise beaches in the South-East of Mallorca was my absolutely favourite activity. It is a photographer's dream. You really only need to drive for about 15 or minutes to get to some of the Instagram's most famous places such as Cala Llombards, Cala S'Almunia, Es Trenc or Cala Mondragó. Check my Guide to Mallorca's 10 most beautiful beaches here, or alternatively my Guide to Mallorca's 7 less known beaches in case you want to opt for some more secret places.
MARKETS
Your holidays in Mallorca will not be complete unless you visit the numerous town markets that take place throughout the week. Every day you have one in a different town. In case you feel like more shopping then make sure to check out Es Turo's sister spot – Cassai Home and Fashion!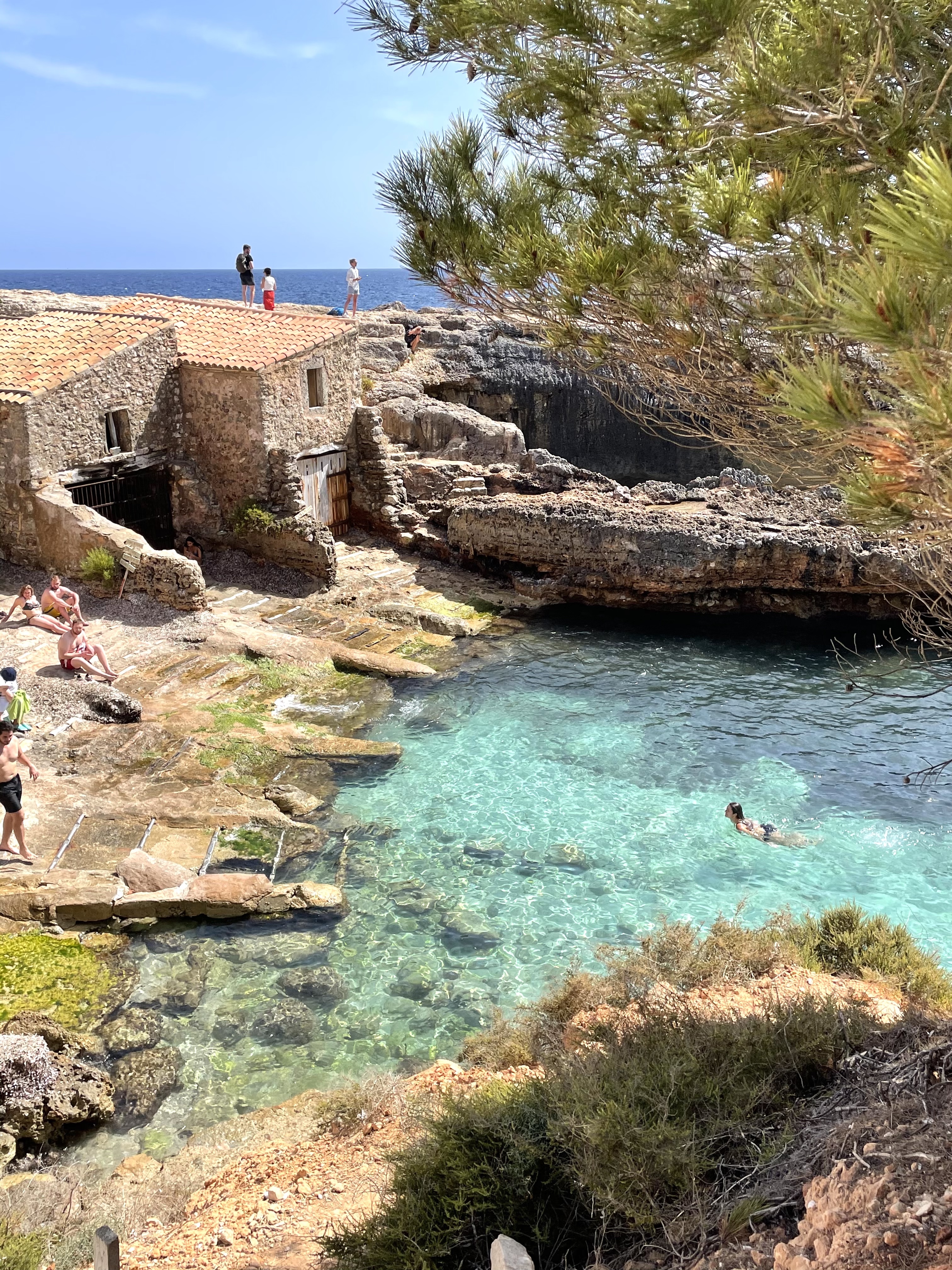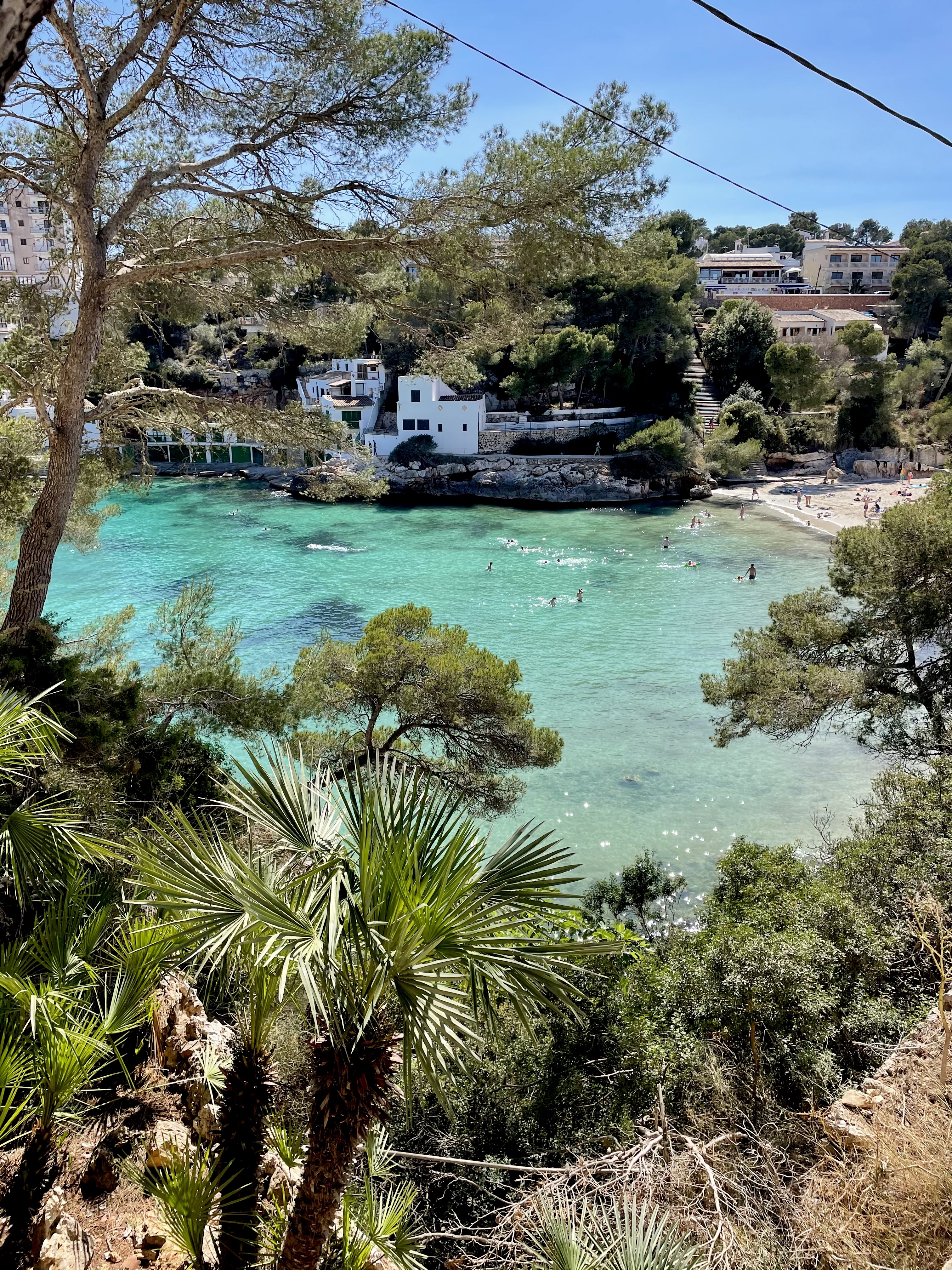 WHAT WILL YOU EAT (& DRINK)
Es Turo has one restaurant called Cassai Country Club. The food is decent but it is not Es Turo's biggest strength. Don't get me wrong, the food is perfectly fine, it's just that I have been blown away by some of the restaurants in Mallorca, so my expectations were high. To find out about Mallorca's 10 most beautiful restaurants read my blog post here.
Expect Mediterranean-style food prepared with selected fresh market products. Above all, I enjoyed being able to order some food from their snacks menu and enjoy it by the pool. Yes, you can stay in your bathing suit and have some food! It's great!
As for drinks, you should definitely plan to enjoy a sunset cocktail over the infinity pool. Try Es Turo's strawberry or mango Mojito or a Premium Gin Tonic.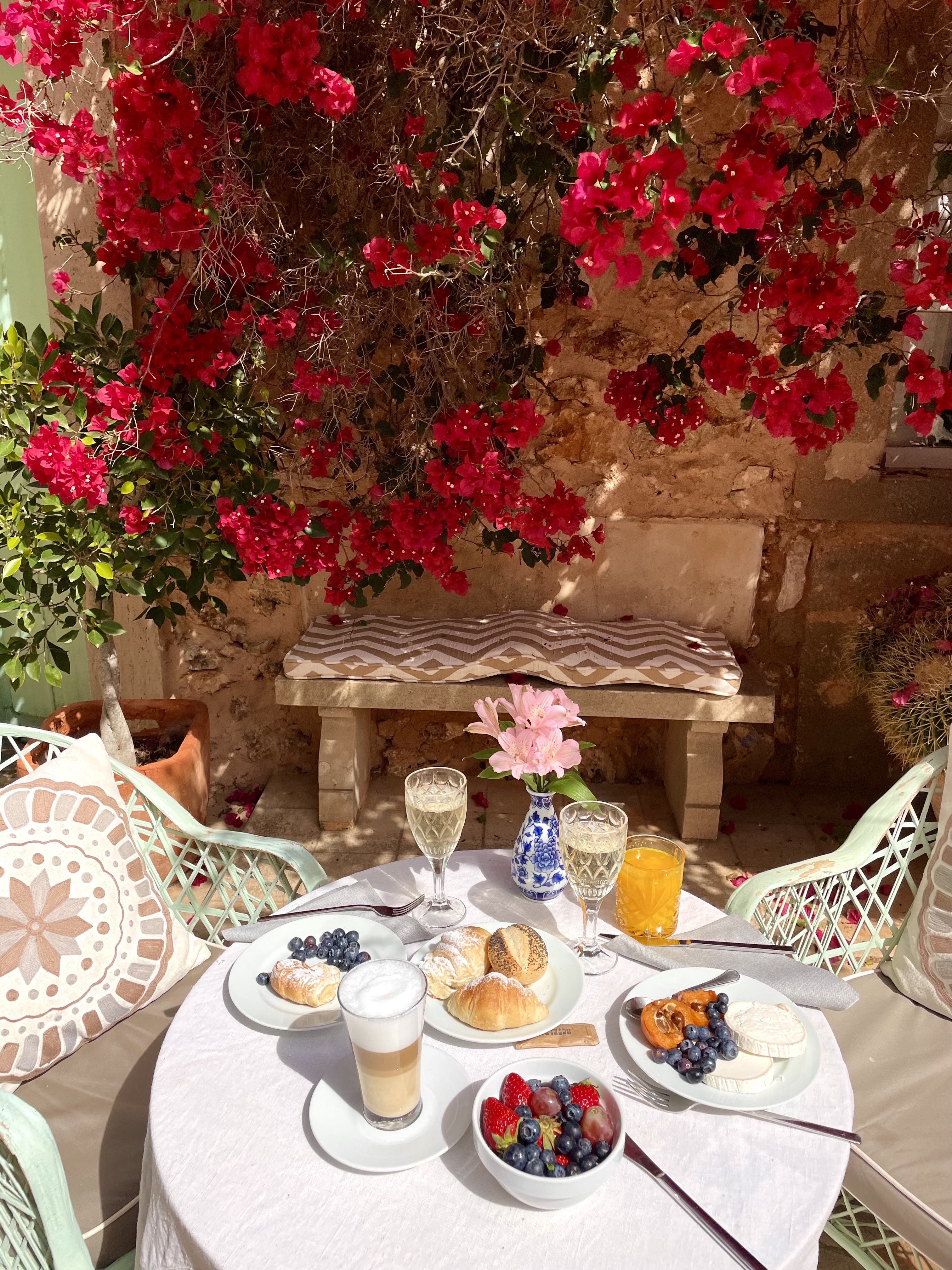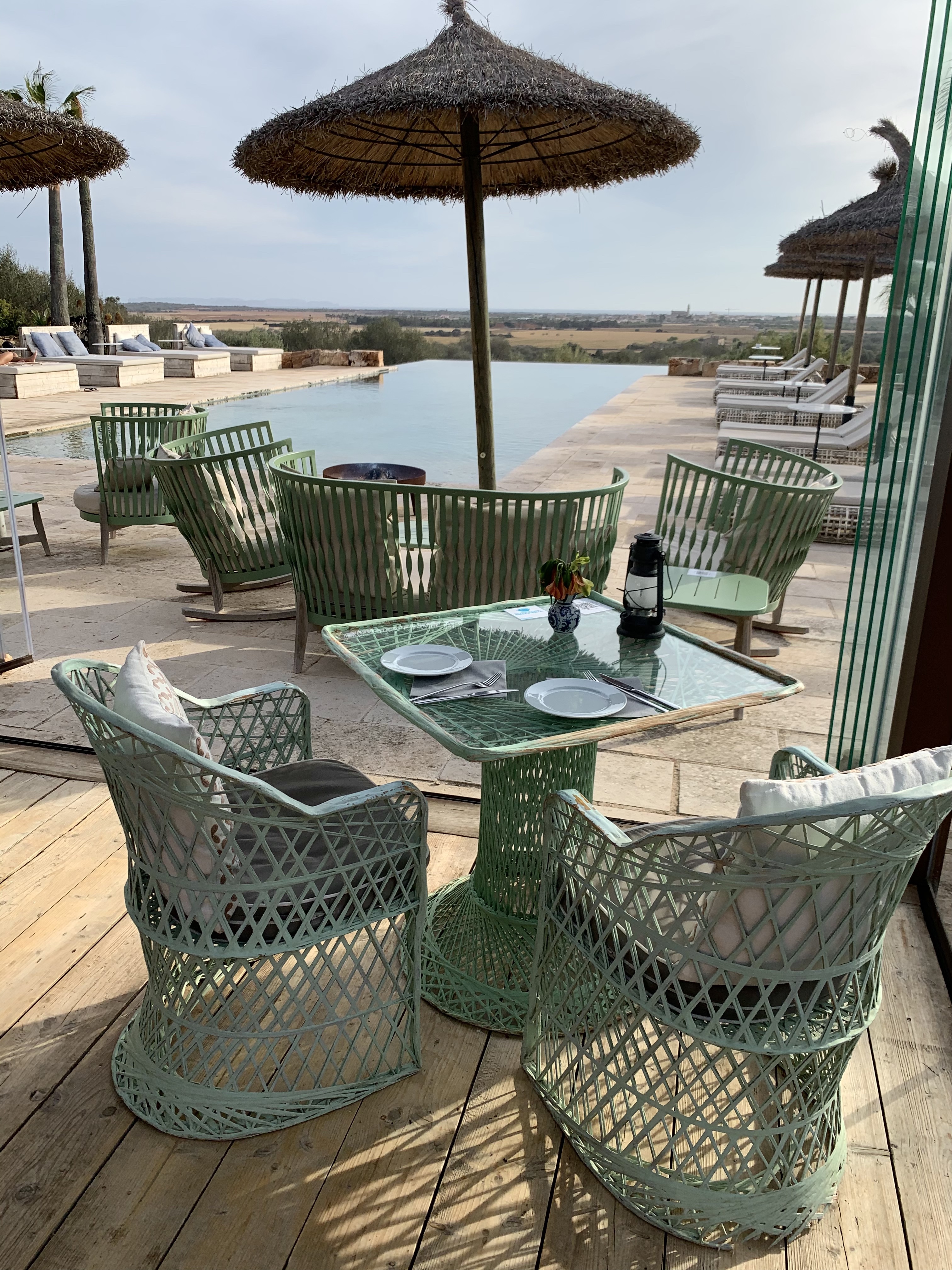 SISTER PROPERTIES
Cassai beach house is a cute seaside restaurant in an old fishermen's house in the south of the island of Mallorca (in Colonia de Sant Jordi). Above all, they specialise in fresh fish and paellas.
Cassai Ses Salines is a great spot to visit even if you aren't staying at Es Turo. It's a restaurant with a spacious Mediterranean patio located in the pretty town of Ses Salines. Try their veal sirloin with foie gras or wild Mallorcan sea bass.
IS THERE A SPA?
At the spa, you will find a finish sauna and an heated pool. Additionally, there is a fully equipped gym. Should you feel like treating yourself there are also a number of treatments you can book. I particularly recommend an exclusive Almond peeling from Mallorca, with a facial lifting massage. Please note that outside visitors can buy a ticket which allows them to use the pool and spa, which in my opinion is a pity as it impacts a feeling of privacy and intimacy for hotel guests. That said, when we visited in May I didn't think that there were too many of those outside visitors coming. Perhaps it could be different in the hight of the season.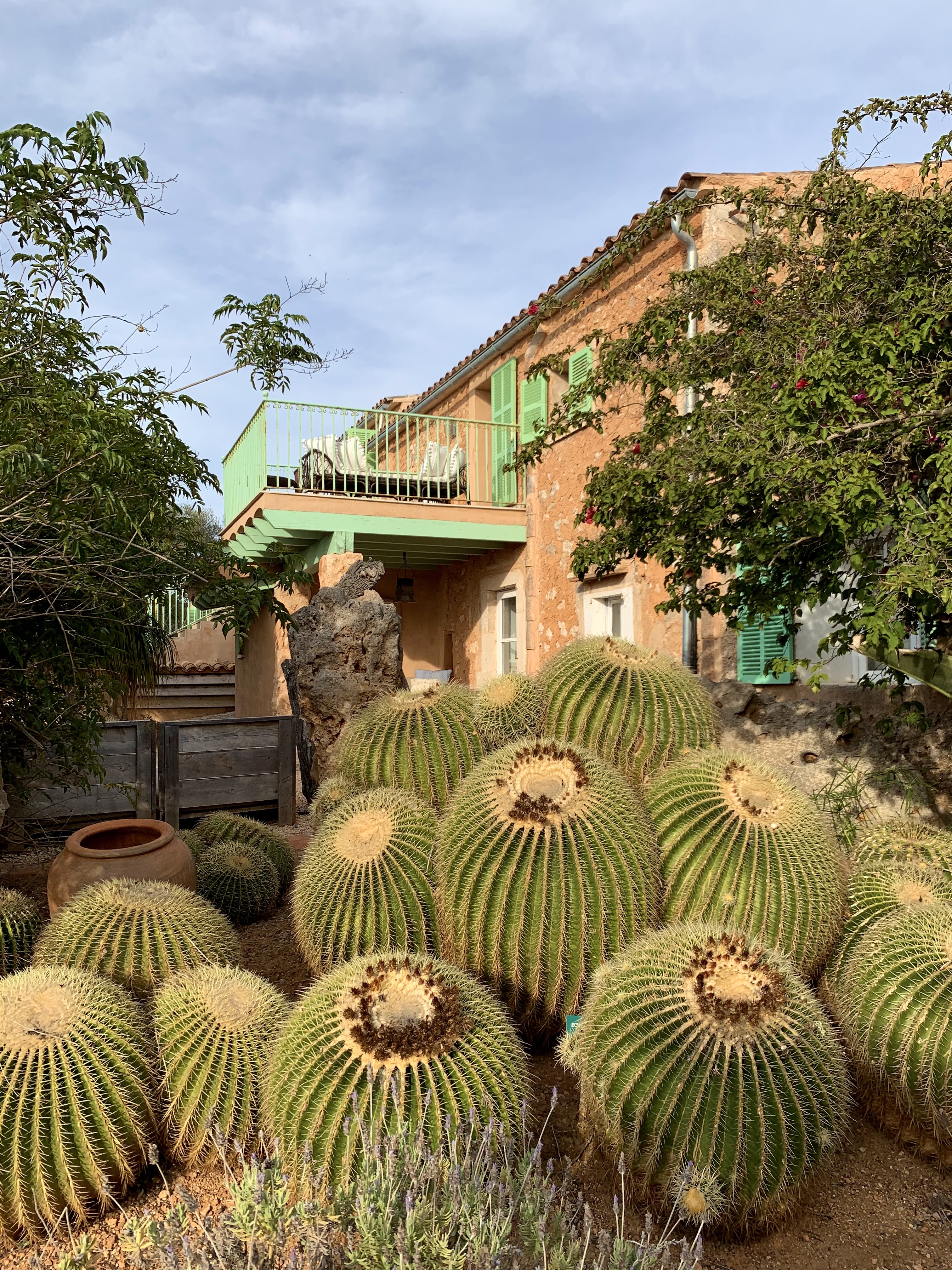 FAMILY FOCUS
Families are welcome at Es Turo but there isn't much in the hotel, especially for them. That said, which kid needs more than about 20 beaches within a short drive and an infinity pool?
We visited Es Turo with our two year old son and found the staff at the hotel extremely welcoming towards kids. They really tried to do everything within their power to entertain our son!
As per rooms, there are some bigger rooms available with kitchenettes which are particularly useful with small kids on in case one wants to cook. It is also possible to connect some of the rooms for those traveling with more kids.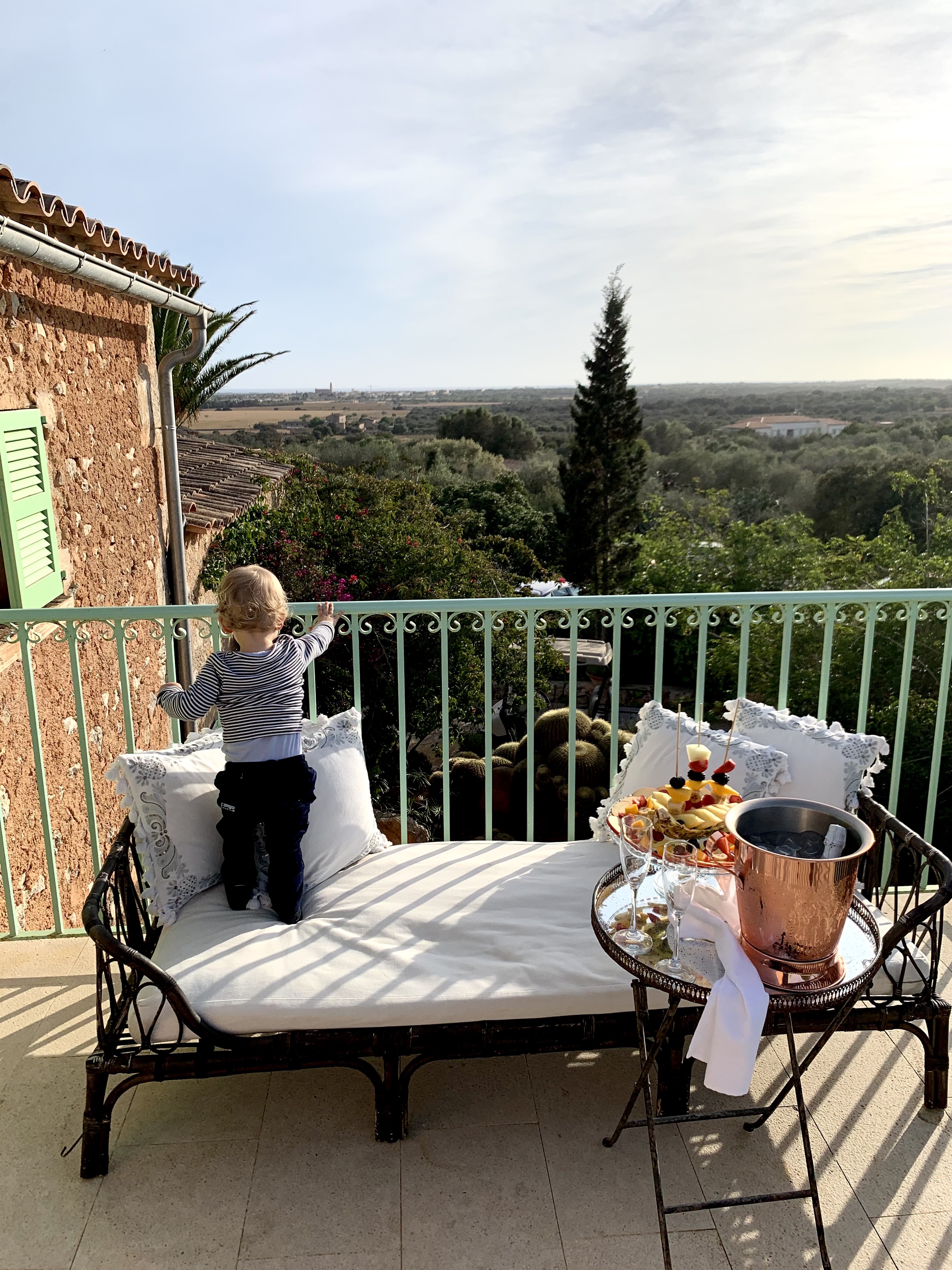 FINAL TIPS FOR YOUR STAY AT ES TURO
As I said before, staying at Es Turo is very special, and it will probably be one of the best price to value hotels you will ever stay at.
Please consider the following points to make the most of your stay:
My tip would be to visit Mallorca and stay at Es Turo towards the end of May/beginning of June or the end of September. You will get cheaper prices and fewer crowds than during July and August.
Book your stay directly through the hotel. And make sure to use the code CASSAI and you get a 10% discount! Enjoy
Make sure you take advantage of Es Turo's location. It offers some incredible activities and the beaches around it really are one of the best in Mallorca!
Enjoy,
Voyage Provocateur
In case you would like to read some other of my posts:
BELMOND LA RESIDENCIA – HOTEL REVIEW
LE GRAND CONTRÔLE – HOTEL REVIEW
BIARRITZ – 10 TOP THINGS TO DO