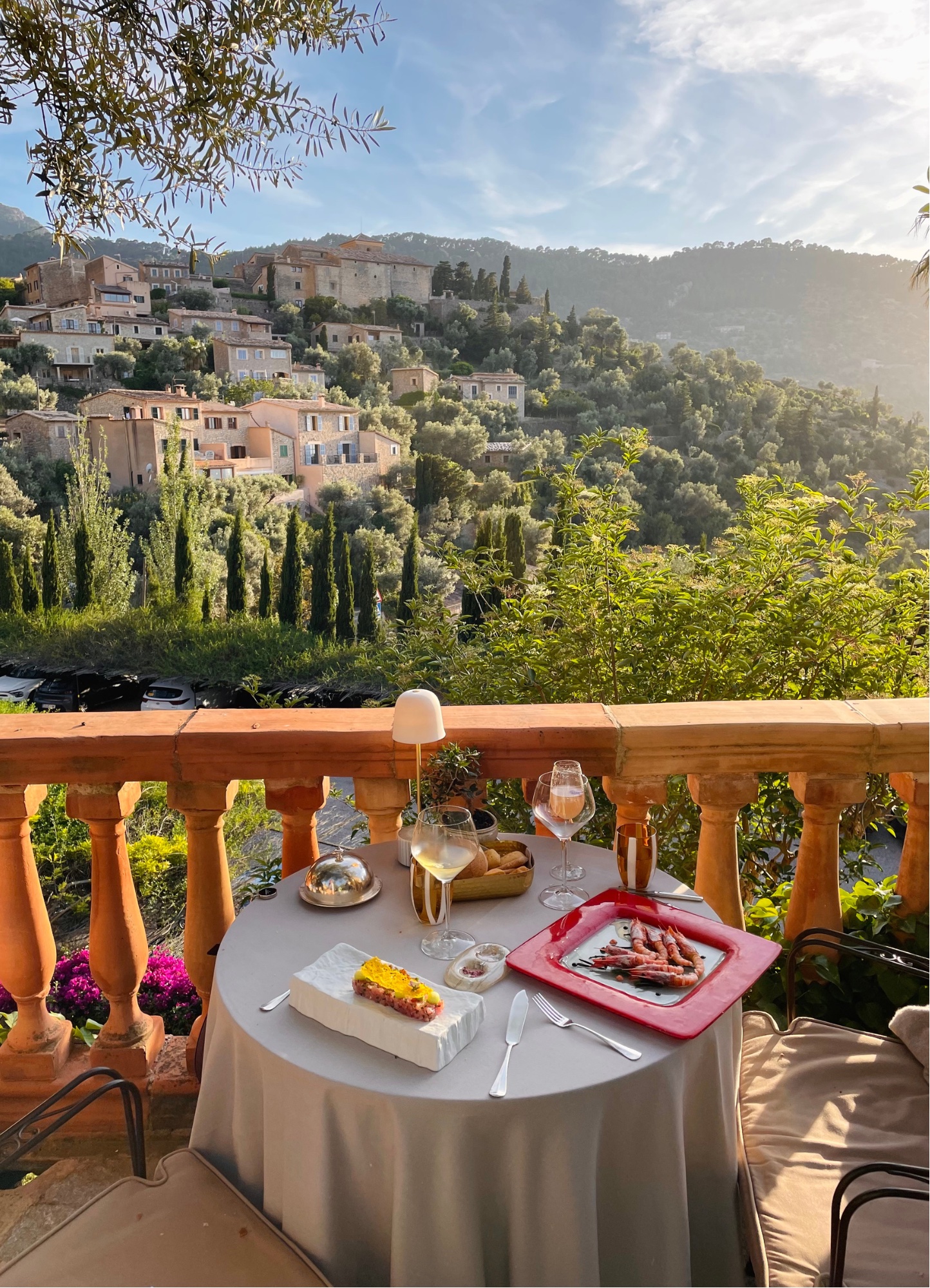 BELMOND LA RESIDENCIA – HOTEL REVIEW
Belmond La Residencia is without a doubt, the most magical place to stay in Mallorca.
Whether you're thinking about staying at La Residencia, or have already booked a stay there, I've included everything you need to know to make your stay perfect.
In this Review, I've covered all general info, my overall impression including pluses and things worth considering and tips on what to eat and drink as well as what to do. All wrapped up into one, information-packed guide to help you decide whether it is the right place for you, and eventually fall in love with it, as I did.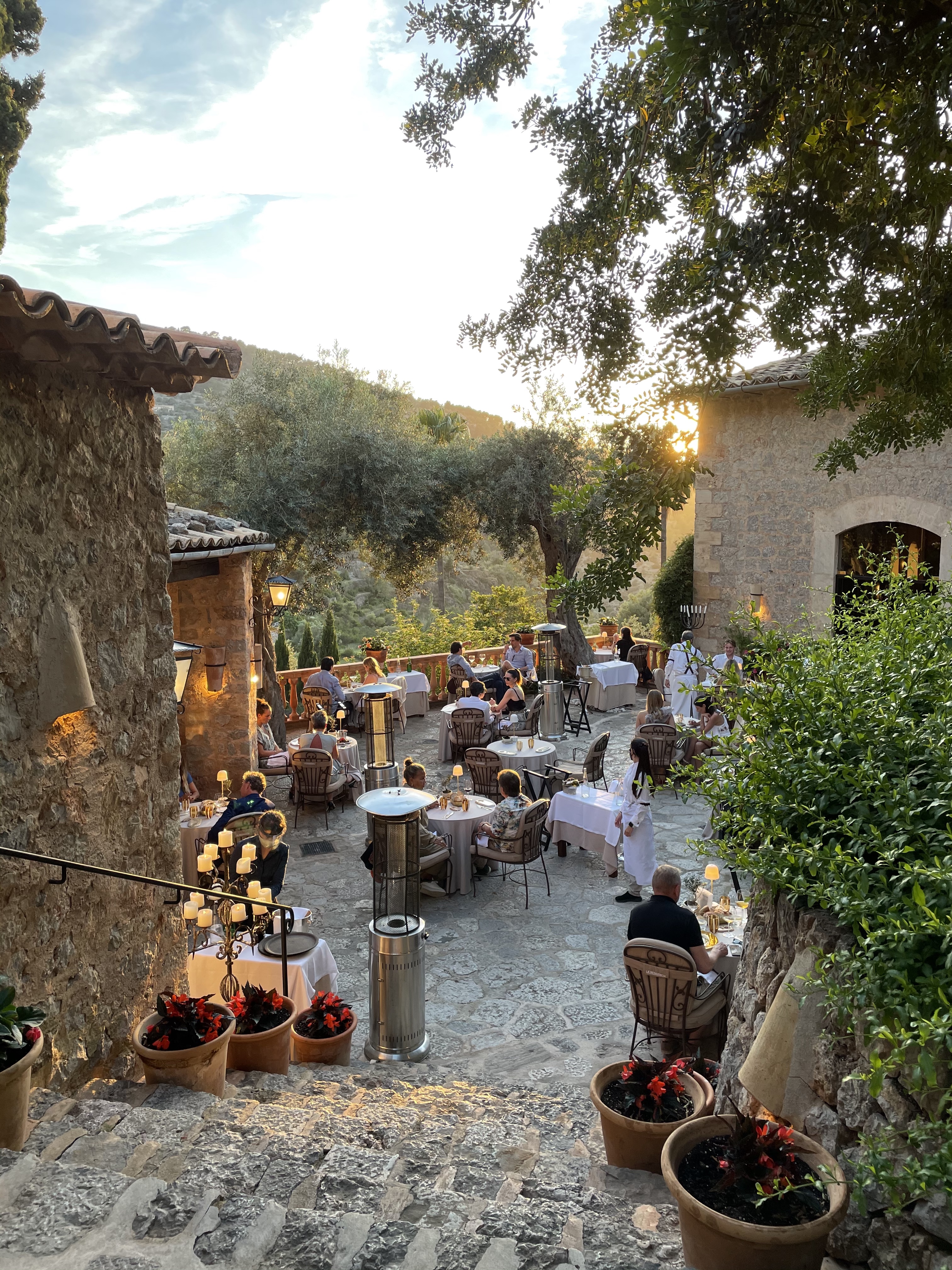 LA RESIDENCIA – BASIC FACTS
LOCATION:
To visit La Residencia you have to get to Mallorca, Spain. The property is magically tucked into the rugged Tramuntana mountains above the pretty village of Deia and the azure Mediterranean.
To make your trip to Mallorca even more special read my Guides to Mallorca's most beautiful restaurants and beaches.
GETTING THERE:
Reaching this luxury hilltop hideaway is easy. A direct flight to Mallorca's capital, Palma, takes just over two hours from pretty much anywhere in Europe. From here, it's only a 45-minute taxi ride northwest to La Residencia – and what a ride! The road twists through dramatic mountains and along a stunning coastline, before passing majestic olive trees.
ARRIVING AT LA RESI:
When you arrive at La Residencia, the staff is immediately attentive and helpful. The service for guests is so thoughtful I'm sure they can accommodate almost any requirement a guest might have. They whisked our bags straight to our room – just as well as the property is a huge, marvelous maze! Normally, check-in is from 2 pm, and check-out is until 12 pm. You are welcome to come and enjoy the property and its main amenities even before your formal check-out. Make sure to take advantage of that!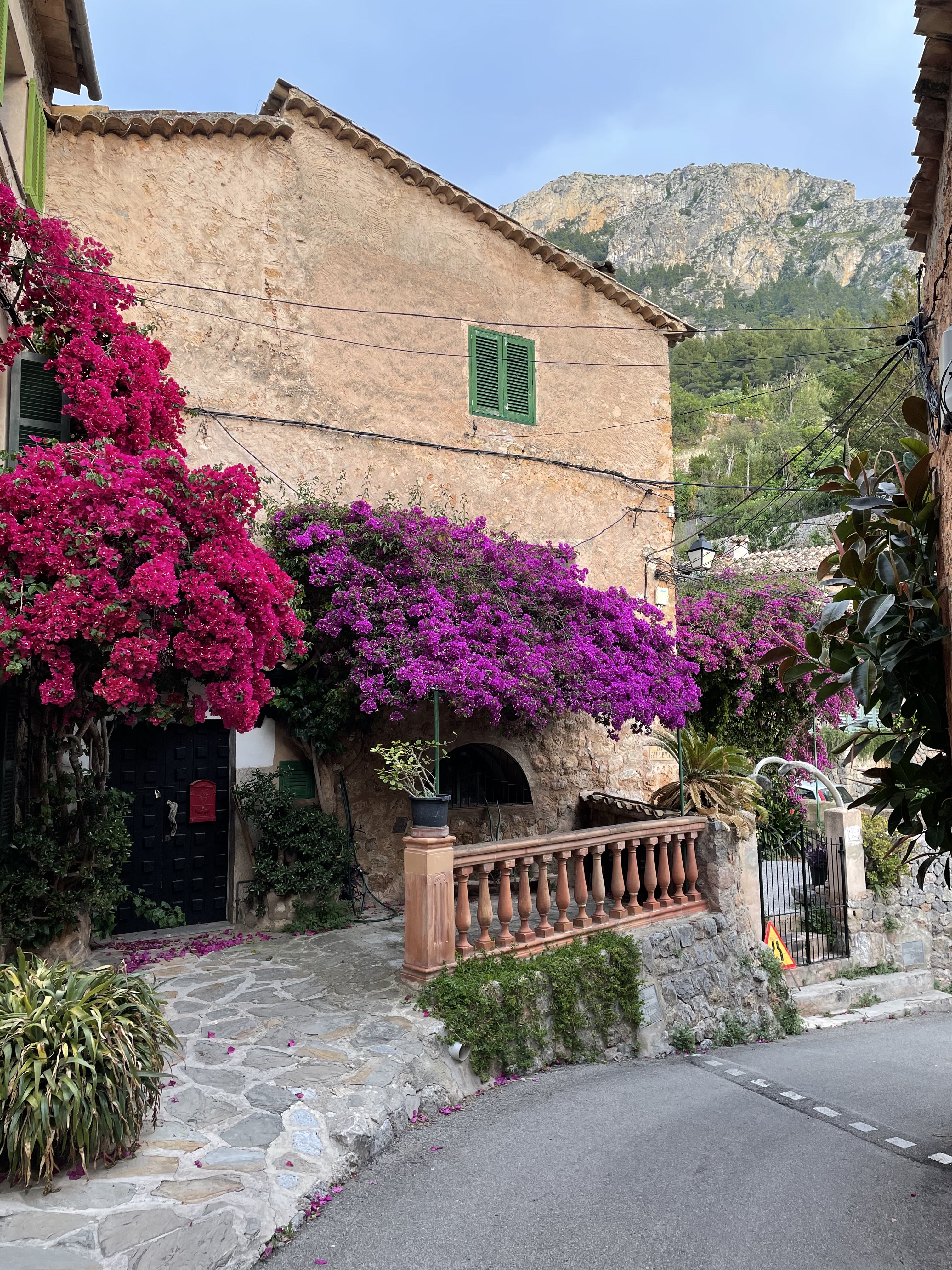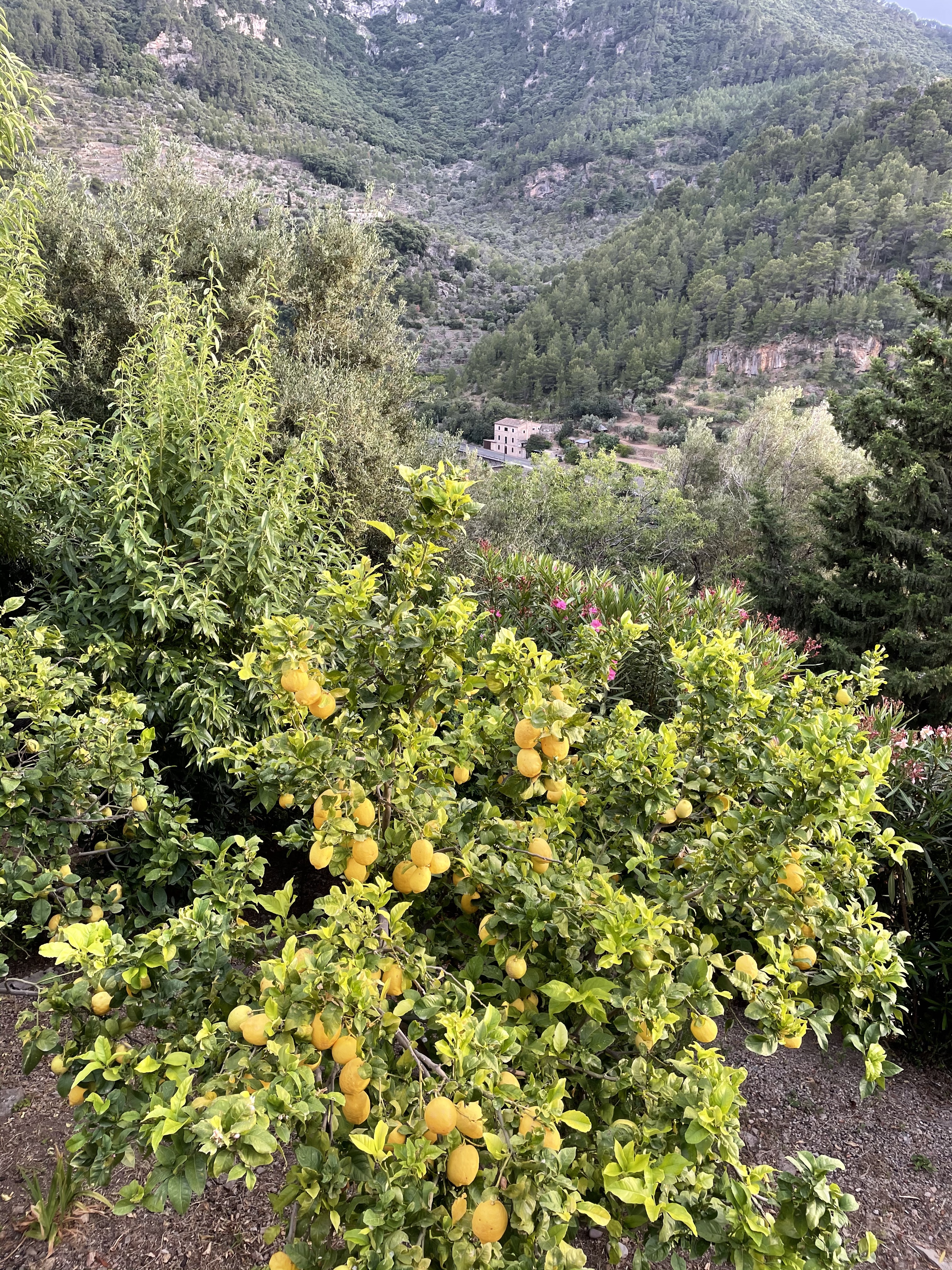 ROOMS:
La Residencia offers a variety of rooms (67 in total) catering to every guest – individual adults, families, or honeymoon couples looking to splash out.
Thanks to the property's varied architecture, each room is individual, but they all exude luxury and comfort. Stunning views, pools, and sunbathing spots come as standard, as do Acqua di Parma toiletries!
Even single rooms feature spacious bathrooms. Some offer separate living areas, unique interior design, or access to private pools and gardens.
PRICES:
Prices for single rooms can start at €240 per room per night, with Deluxe Doubles ranging from €510 to €850. Obviously, they change depending on the season – the highest prices are usually during the summer months. Breakfast is included with all rooms.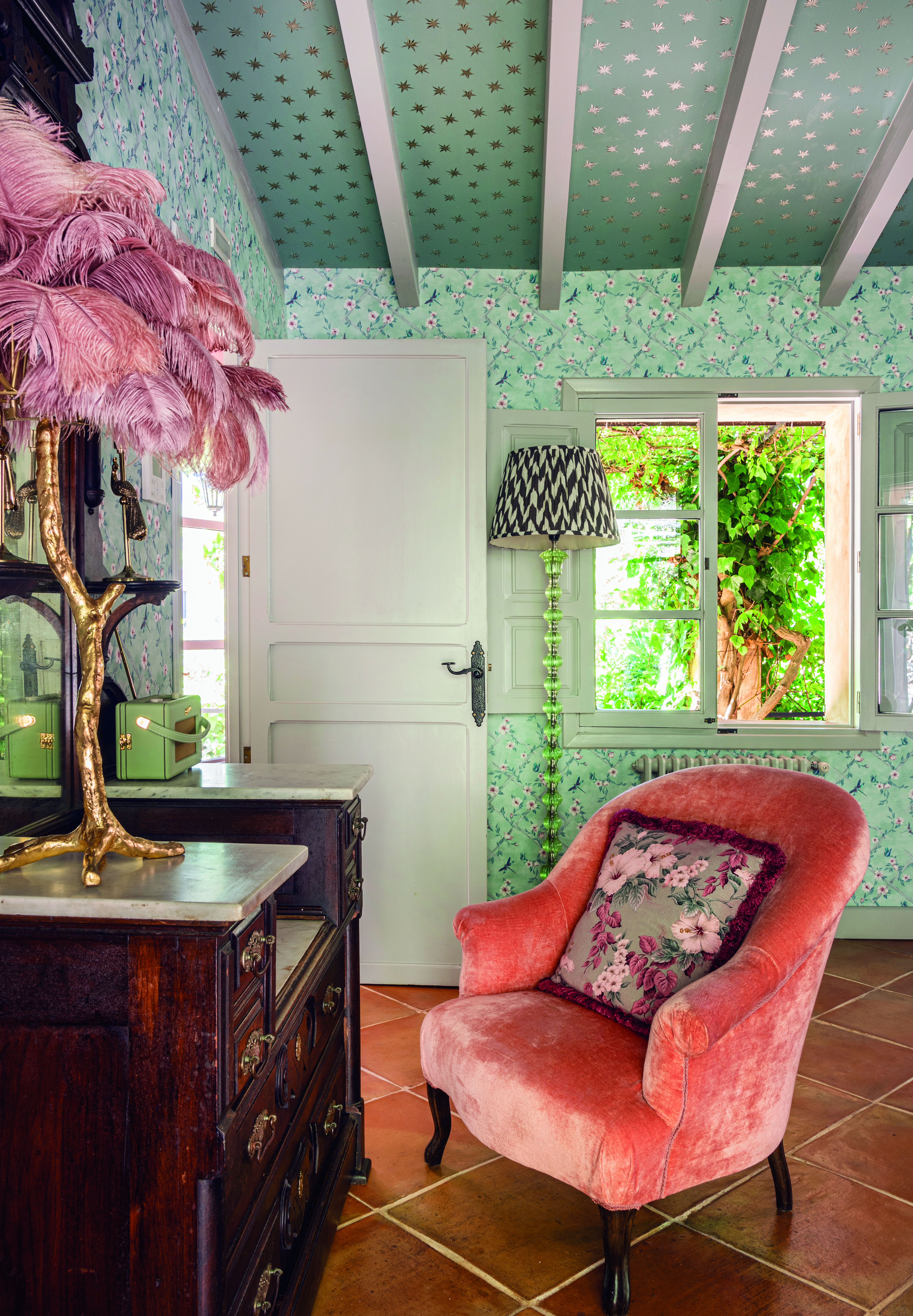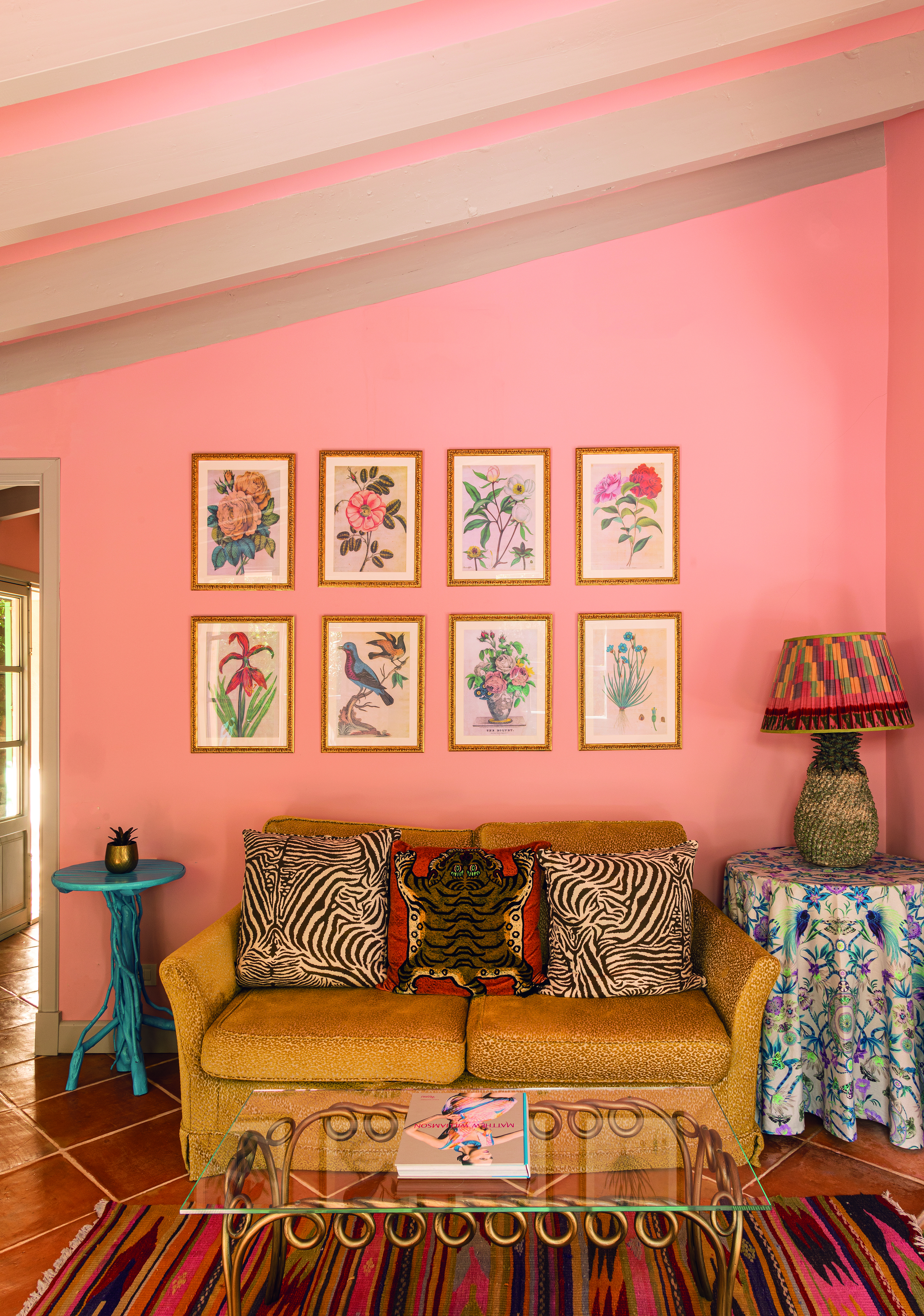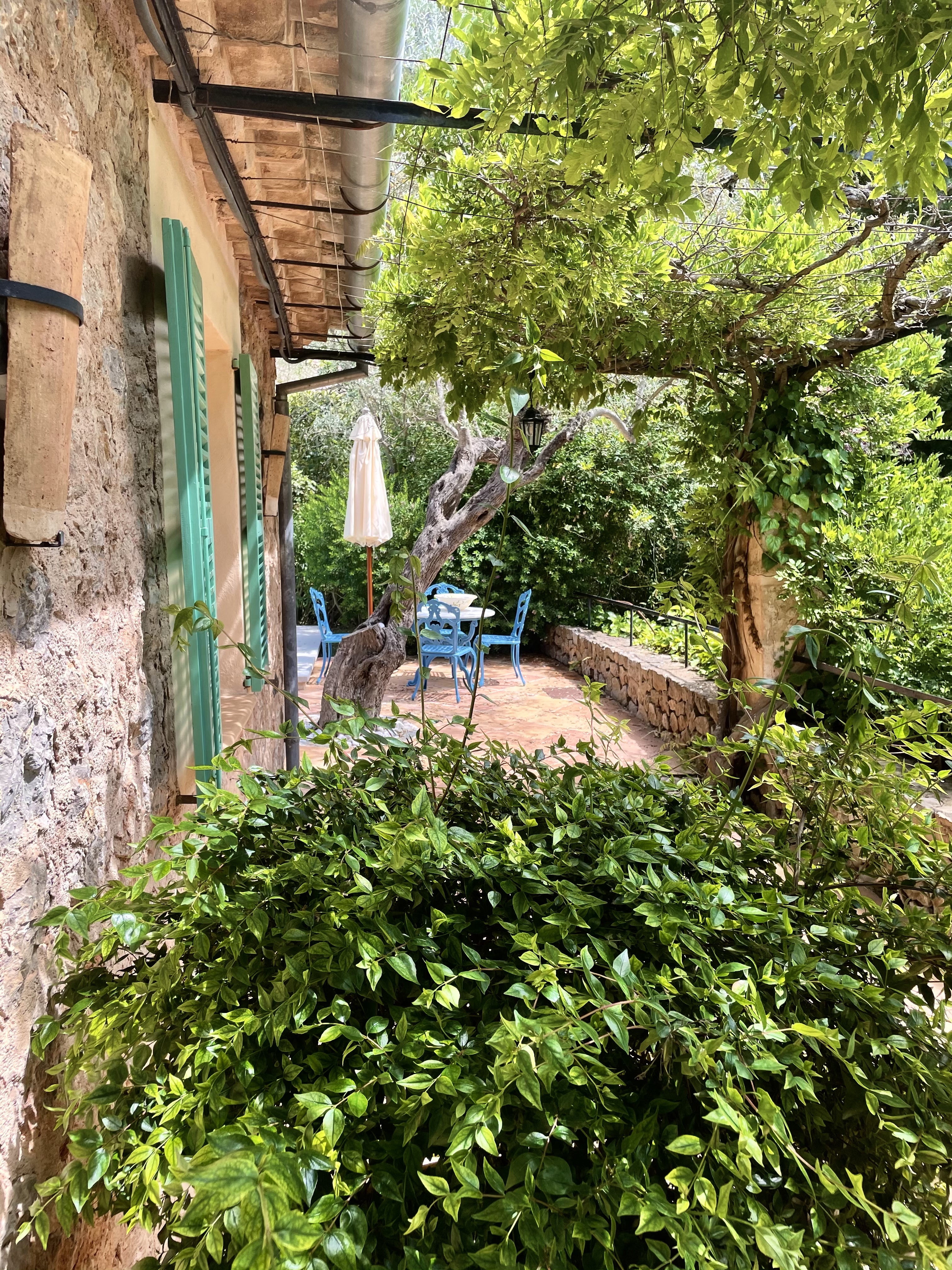 OVERALL IMPRESSION
Above all, Belmond La Residencia balances the magic of a mountainside retreat with the luxury of an A-list hotel.
It makes sense to visit in summer, to enjoy the beauty of the Tramuntana Mountains, and to make the most of the pools and the nearby Mediterranean. However, with many cozy rooms and the delights of nearby Deia, an off-season visit might be fun too (and cheaper!). To beat the crowds and the heat, book for late spring or summer.
PLUSES
La Resi is genius at combining rustic beauty and traditional charm with luxury
It allows all children comforts while still making it a special place for those seeking a perfect couples hideaway
The breakfast is worth waking up for (I would spend at least 2 hours enjoying it)
Dinner at El Olivo is a memory you will get back to for years
Generally, the whole property offers incredible sunset spots (which go very well with excellent drinks)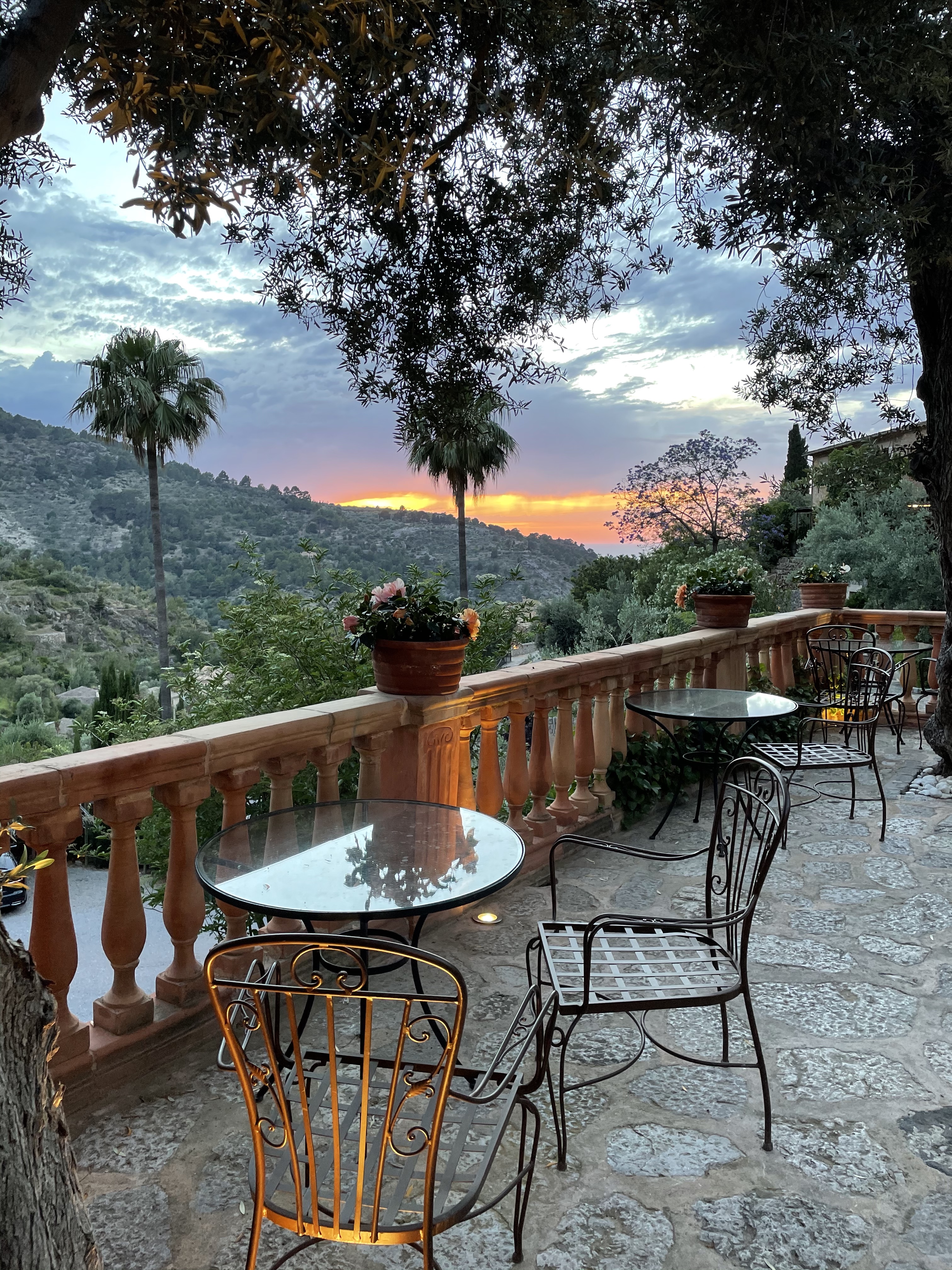 POINTS WORTH CONSIDERING
This magic doesn't come cheap, though – worth bearing in mind if you have a tight budget.
You must also book well in advance as the rooms, restaurants, and activities are popular and fill up quickly.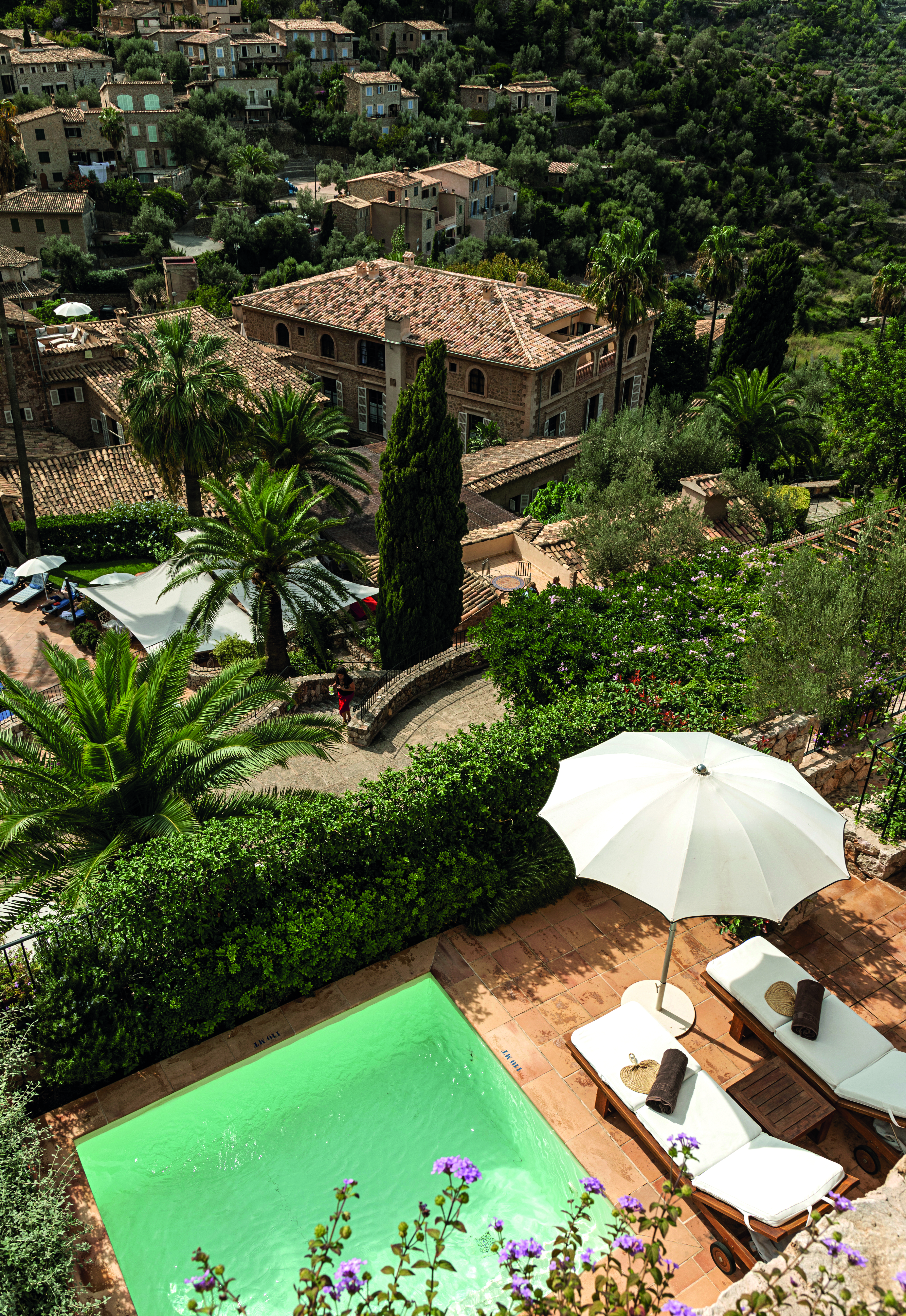 BELMOND LA RESIDENCIA – ALL YOU NEED TO KNOW
WHAT WILL YOU DO
For adults and couples, La Residencia lets you have luxury and privacy, as well as the chance to socialize with other guests – it organizes a range of events during the summer, from music nights to cocktail parties.
For families, there is truly plenty to do. For further detail please refer to the section on Family & Kids
Any guest will love the hotel's unique, two-hour boat tour along Mallorca's coast. There is no better way to admire the mountains, beaches, and secret coves. Be sure to book this quickly, though! Spaces are limited and it is always popular.
For fitness fans, as well as hiking through the mountains, the hotel has a gym with a personal trainer, and a qualified tennis coach to improve your game!
Deia has always drawn artists because of its gorgeous light. La Residencia honors this with live-in artists and sculptors, and classes for the guests. Every Monday, the hotel's curator Cecilie Sheridan leads a tour of its fabulous collection.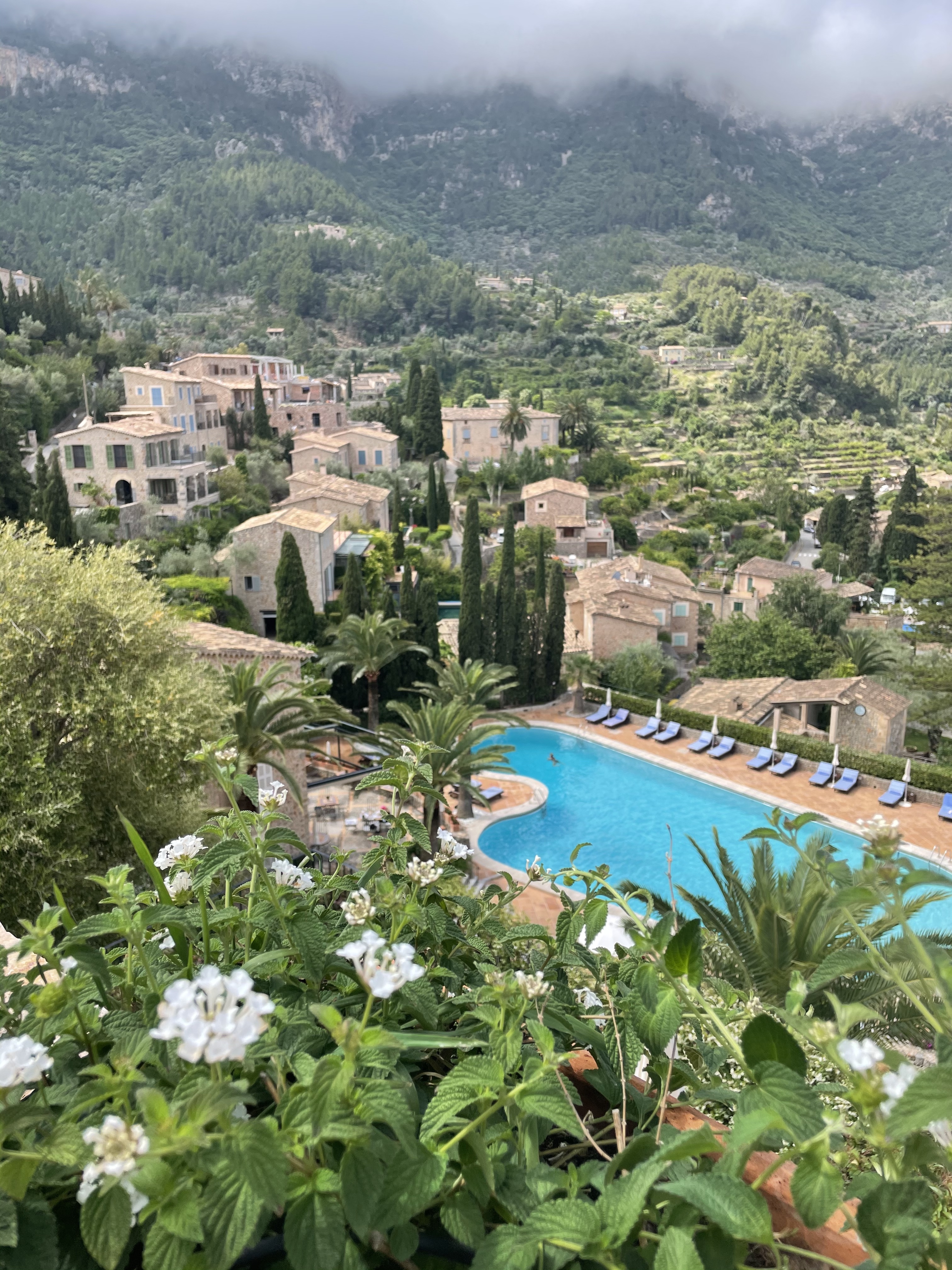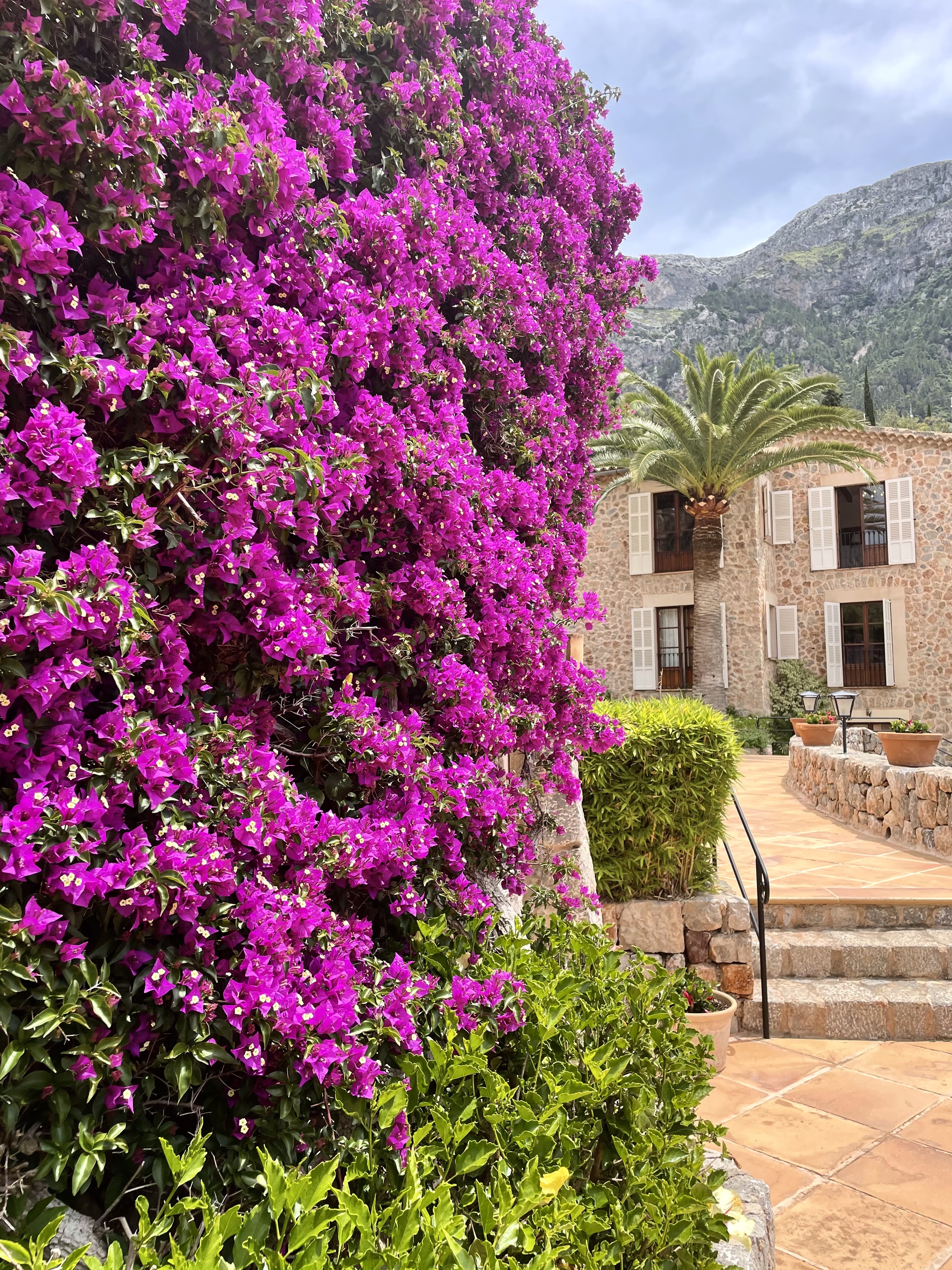 WHAT WILL YOU EAT (& DRINK)
As for food& drink, the Belmond La Residencia offers two, terrific restaurants.
Cafe Miro offers slightly more casual fare. On the menu here is plenty of fresh seafood. Otherwise, there are delicious, locally-sourced meat dishes, like the black pork tenderloin. The olives used in the oil are harvested and pressed nearby too – you will taste the difference! It is worth saving room for dessert, especially the meringue pastry with apricot sauce. All this is served by the Cafe's charming staff before stunning views.
For fine dining, El Olivo serves a sensational tasting menu, with a backdrop to die for. Without a doubt, dining at El Olivo could be the sole reason as to why you should come to Mallorca. And I am not even joking! Inside, this restaurant is tastefully designed and romantic. Ingredients are once again sourced as locally as possible, including from the hotel's own kitchen garden. Each tasting dish is perfectly cooked, presented, and served – the suckling pig is wonderful. The brilliant food is accompanied by a long, thoughtful wine list. A meal here will be expensive, but worth it, especially for an occasion. Enjoying this exquisite food and drink in front of the best view of Deia you are likely to find is an unforgettable experience. Just try and book for sunset!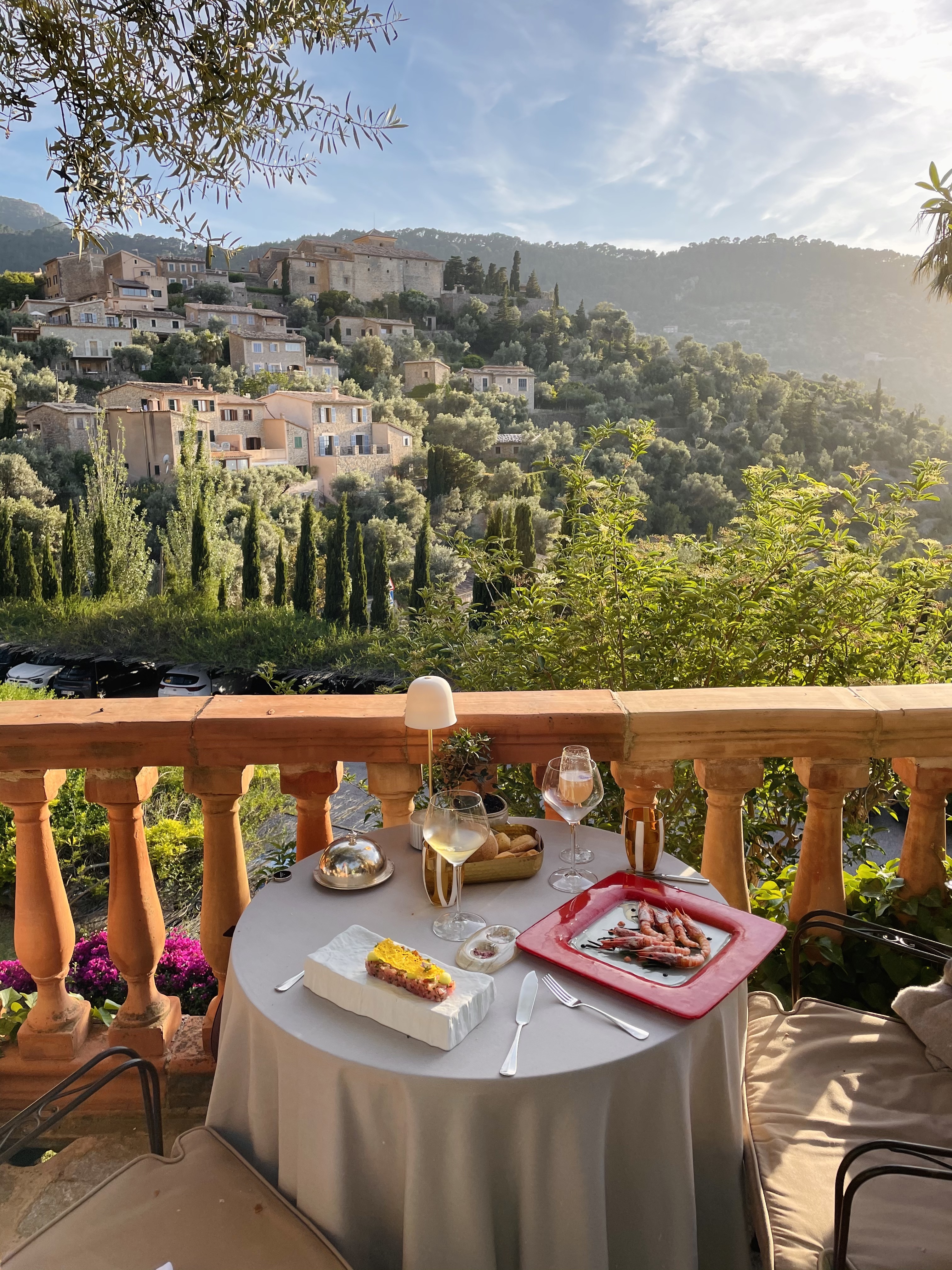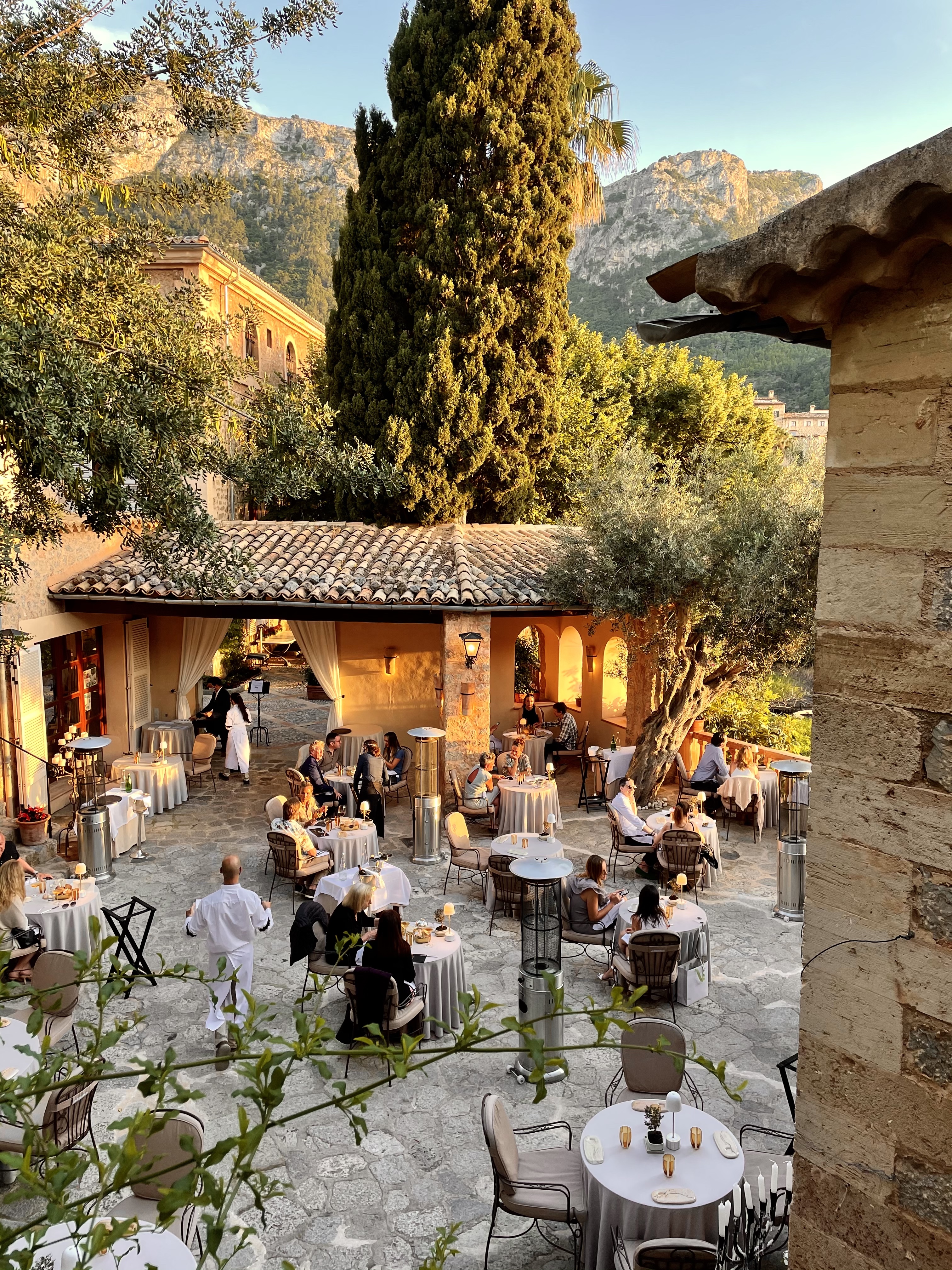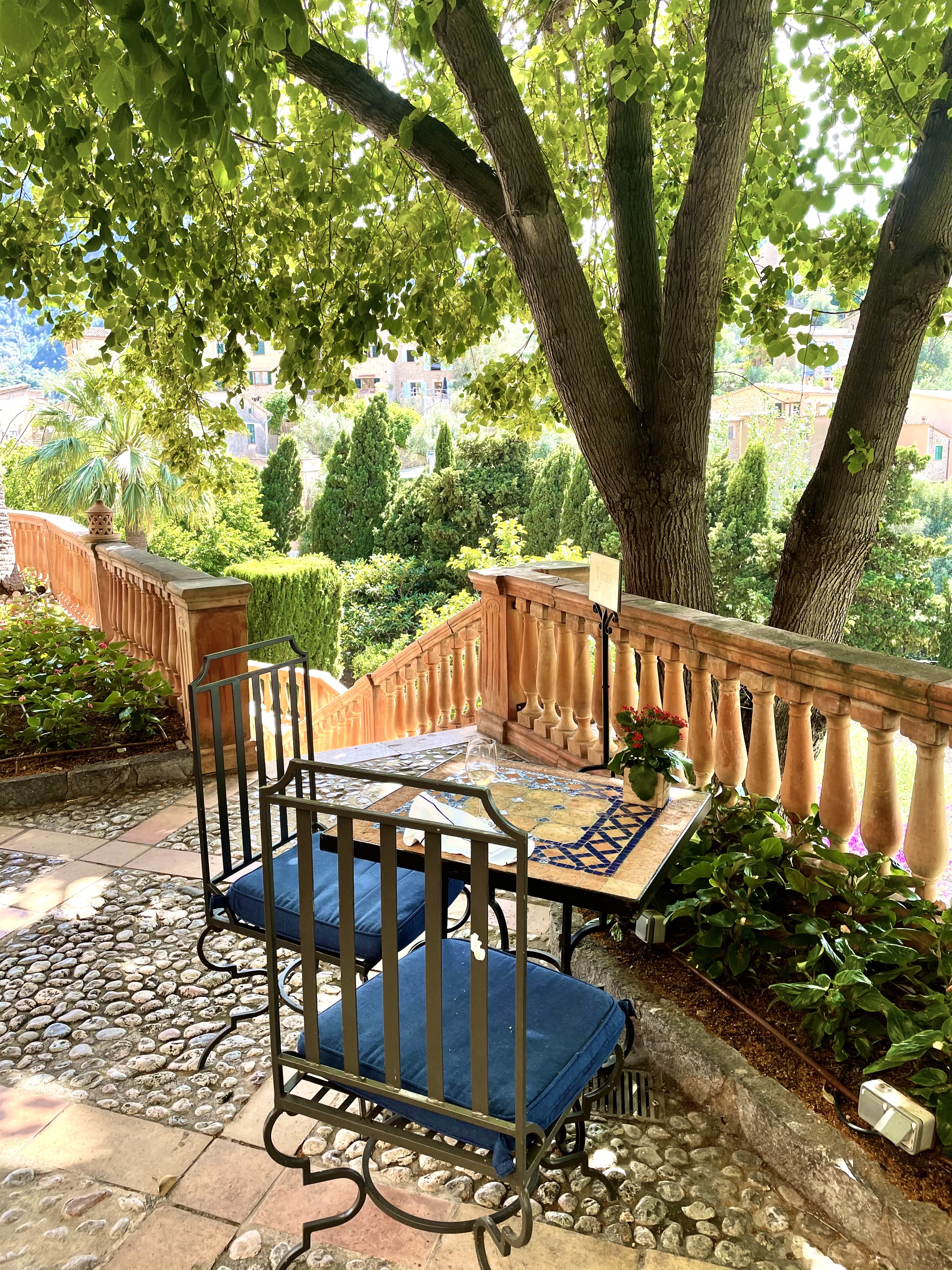 IS THERE A SPA?
Yes, and a pretty good one! It will help you unwind, with jacuzzis and expert therapists. Its long menu offers heavenly massages and facials, alongside other relaxing activities such as yoga. All this takes place inside a rustic, Mallorcan-style setting. Moreover, the spa's terraces mean you won't even miss the view!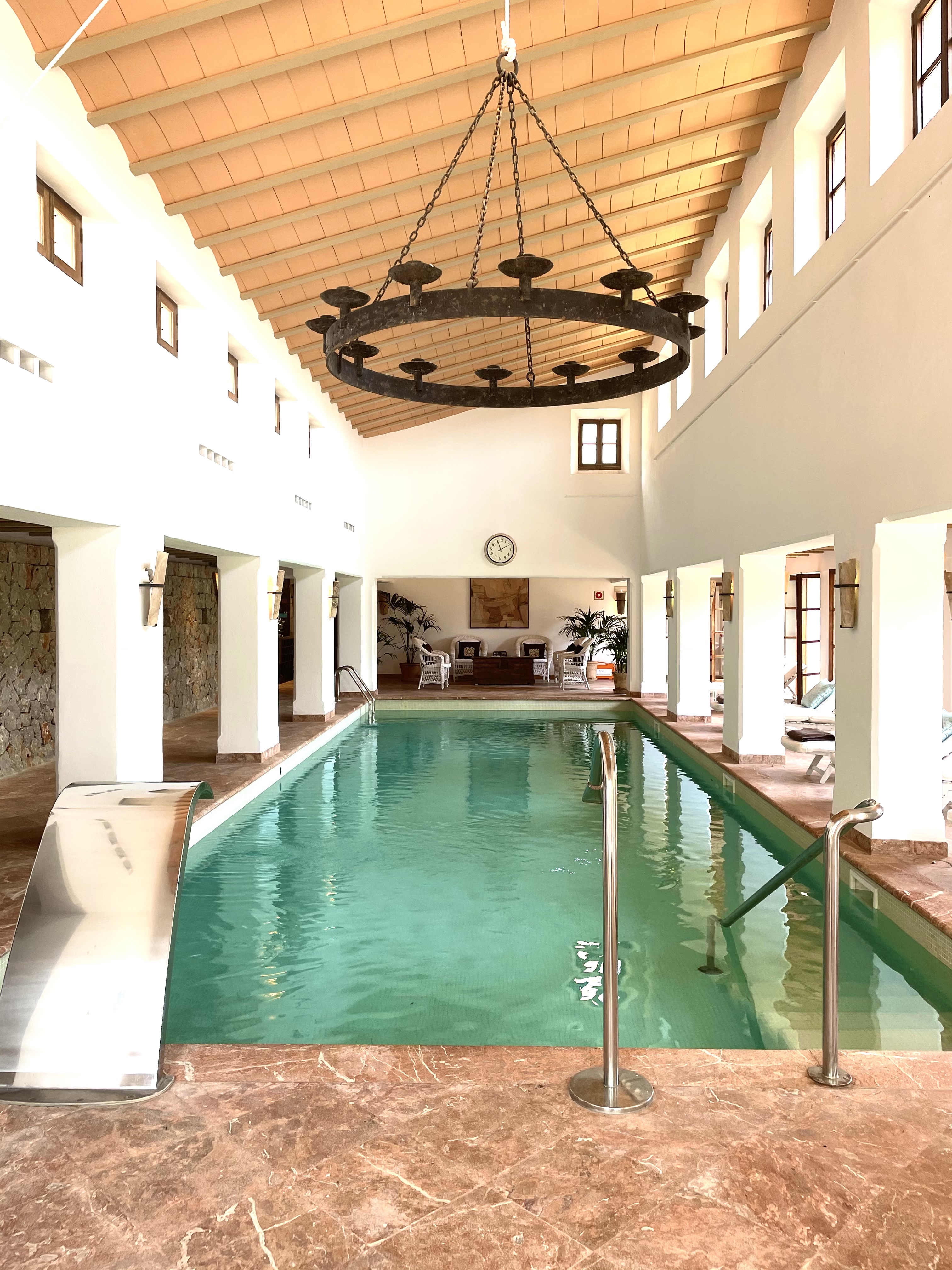 FAMILY FOCUS
Without a doubt, I can confirm that Belmond La Resi is truly a great if not the perfect option for a family holiday. It boasts plenty of family activities, many making use of the area's rich, historic art scene. There is a children's club, entertaining them with pottery classes and cookery lessons. Kids would also love a picnic tour led by one of the hotel's donkeys! Children aged 4 and older can take part in a range of these pastimes. There are supervised activities for children up to 13. Children under 12 can also share a room with their parents for free.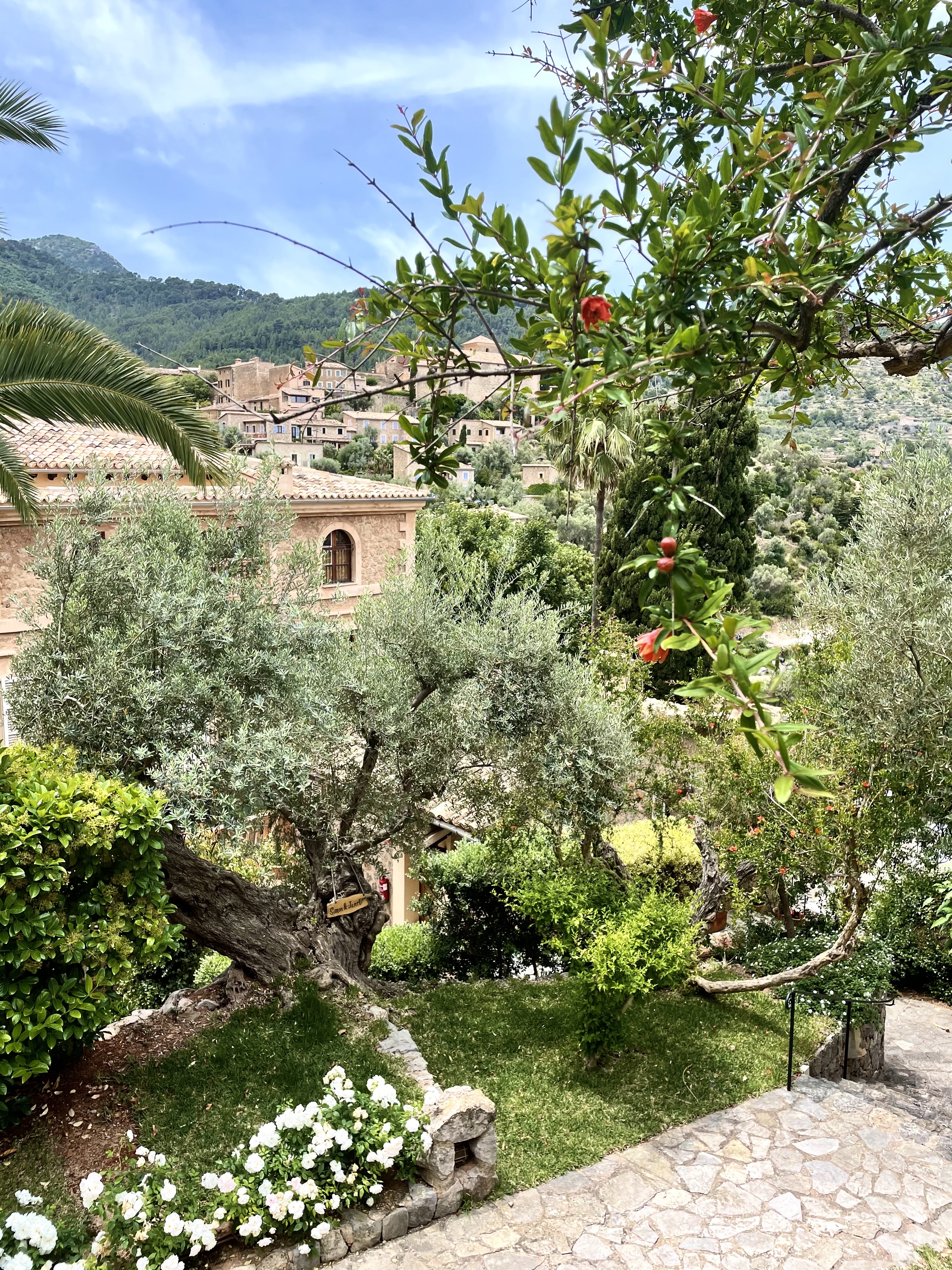 FINAL TIPS FOR YOUR STAY AT LA RESIDENCIA
My top tip would be to book everything early. That said, there is so much on offer at La Residencia, if one activity or spot is full, there will be a sensational range of other options. Otherwise, there are many reasons why El Olivo is one of the best restaurants in Mallorca – don't miss finding out why!