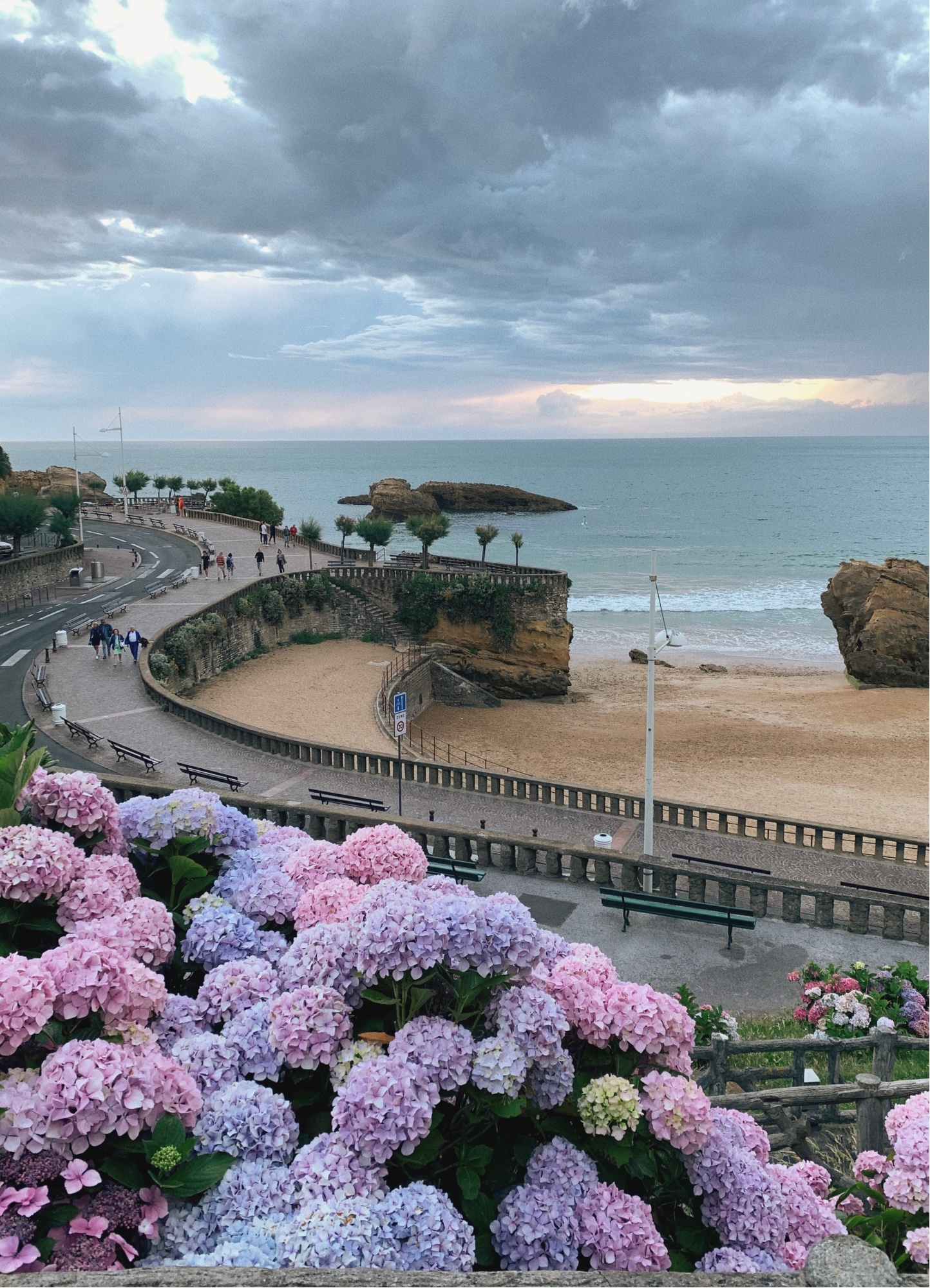 BIARRITZ – 10 TOP THINGS TO DO
Are you planning on visiting Biarritz during your trip to France and you want to make sure you cover all the best spots? Then indeed you have come to the right place!
In order to help you plan your visit, I have interviewed the local expert Anna from @paris.with.me and prepared this Guide to the 10 Top things to do in Biarritz.
Anna moved from Paris to Biarritz almost two years ago and has explored all the city has to offer. She has shared with me her beautiful and somewhat nostalgic take on the city.
In addition to the must-see breakfast & coffee spots, as well as the best beaches and hikes this Guide will also provide you with different accommodation options depending on your budget.
We hope that they will convince you to visit at least once!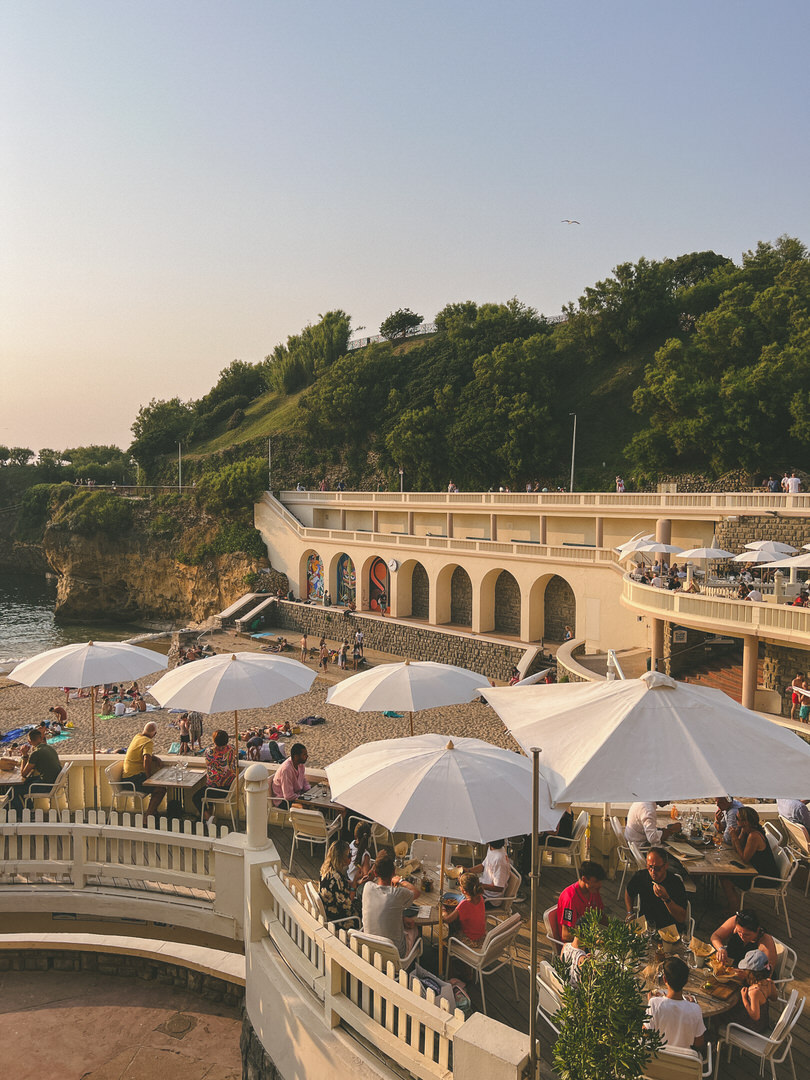 INTRO
Biarritz is a famous beach resort in the South West of France, in the so-called French Basque region. What once used to be a place for royalty to escape – is now a world-famous surf spot.
So should you go and visit? Absolutely yes! Not only will you experience a city full of history but also surf (or watch those surfing). In addition to being Hamptons chic, Biarritz is also California-cool, just the European version of it!
This French seaside is ideal for those wanting to take things slow. The airport is just a 5 km drive from the city center (Biarritz – Anglet – Bayonne Airport), and you can get there easily and cheaply by public transport (around 2 EUR).
Be aware – Biarritz is a resort, so it may be very calm during winter months and overpopulated in the summer. The best time to visit is May-June and September-October.
Lastly, make sure to explore the small villages and towns around: have a half-day trip to Guethary or St Jean de Luz, or a day-long trip to San Sebastian which is only 45 mins drive away.
10 MUST-SEE PLACES IN BIARRITZ
LE GRAND PLAGE
LES HALLES DE BIARRITZ
DINE AT A LOCAL RESTAURANT
PLAGE DE VIEUX PORT
COTE DES BASQUES
LA PLAGE ILBARRITZ
DEUS EX MACHINA
ETXOLA BIBI
CARACOLI
LA PHARE DE BIARRITZ
1. LE GRAND PLAGE
It is the central beach in Biarritz and without a doubt an iconic place. You won't miss it as all the roads in Biarritz lead there. Have a morning coffee & croissant at one of the multiple cafés overlooking the waves.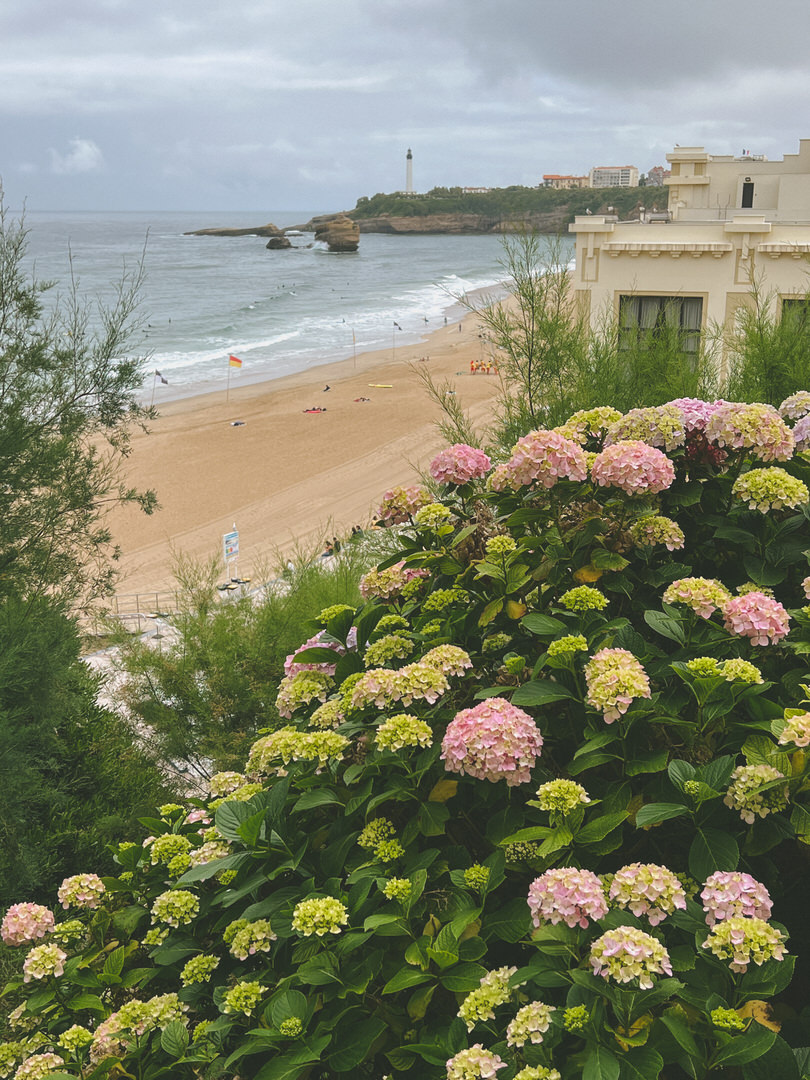 2. LES HALLES DE BIARRITZ
It is a local market which is open every day in the morning. Enjoy the colorful and noisy atmosphere and grab a coffee at Lobita Coffee Corner inside the market.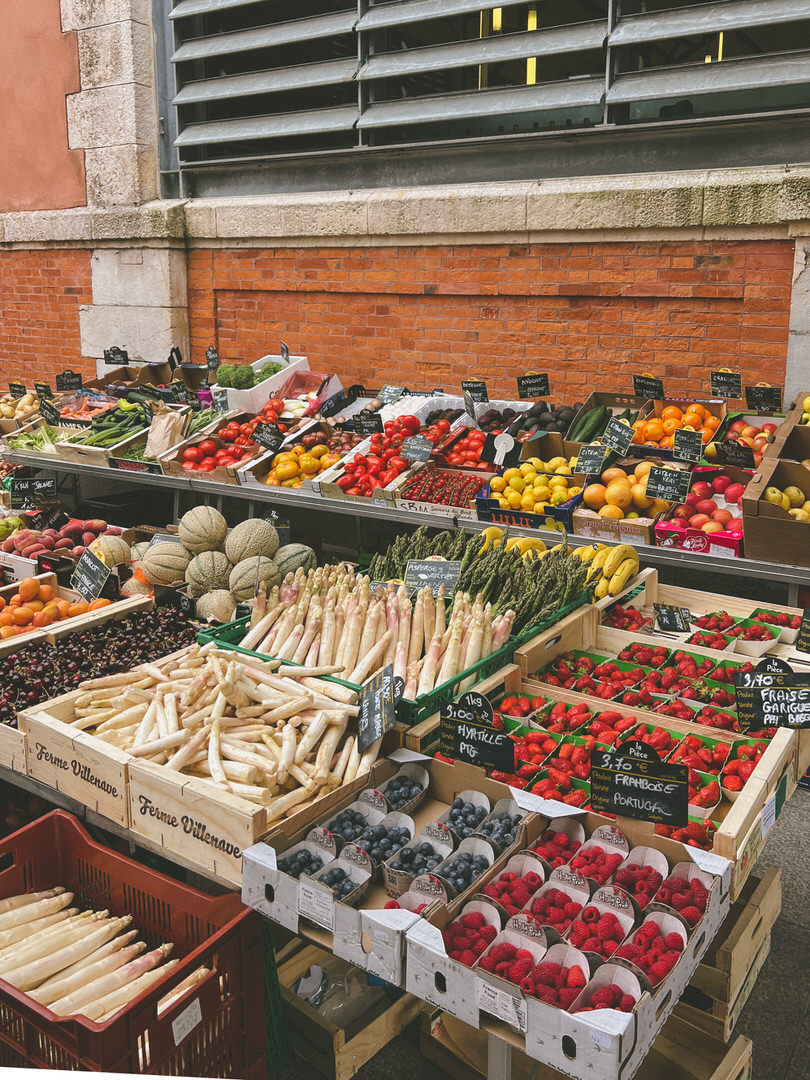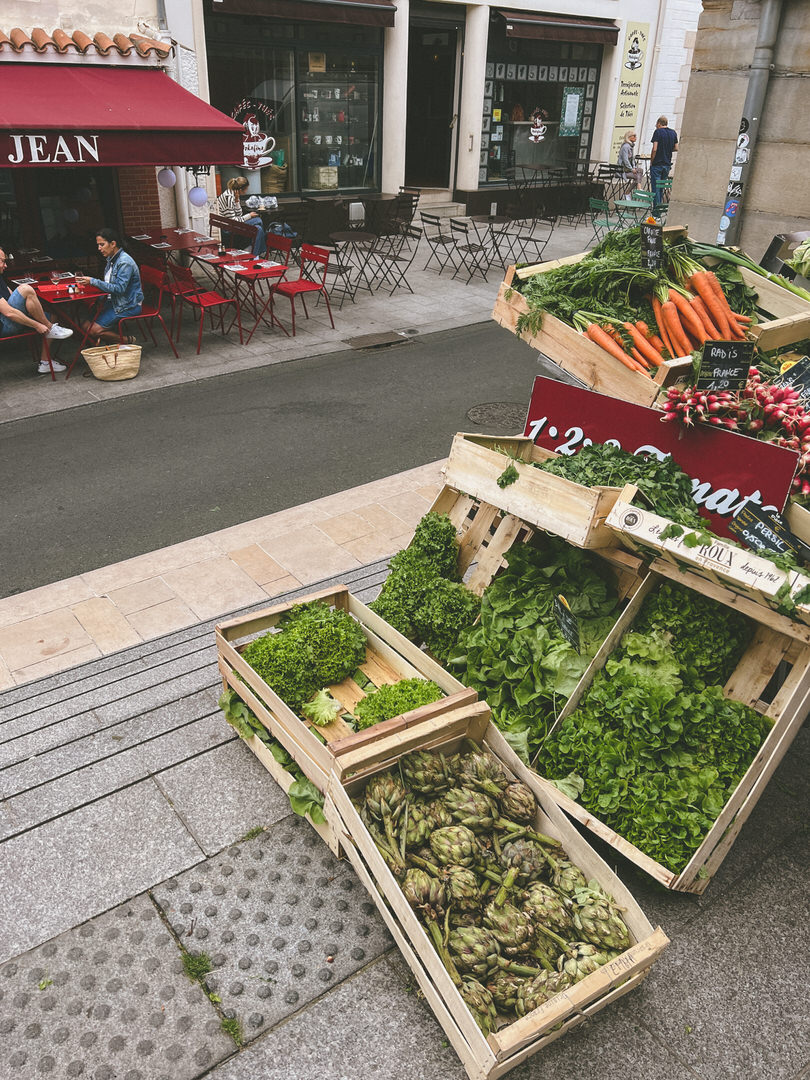 3. DINE AT A LOCAL RESTAURANT (DINNER)
Without a doubt, your trip wouldn't be complete without dining at one of the best restaurants in town (for dinner). Choose between Salines (for ceviche), Little Tralala or Joie (for pizza), Epoque (for great meat options & wine), or Cafe du Commerce (classic french cuisine, choose the salmon tartar or Belharra salad which are particularly good!).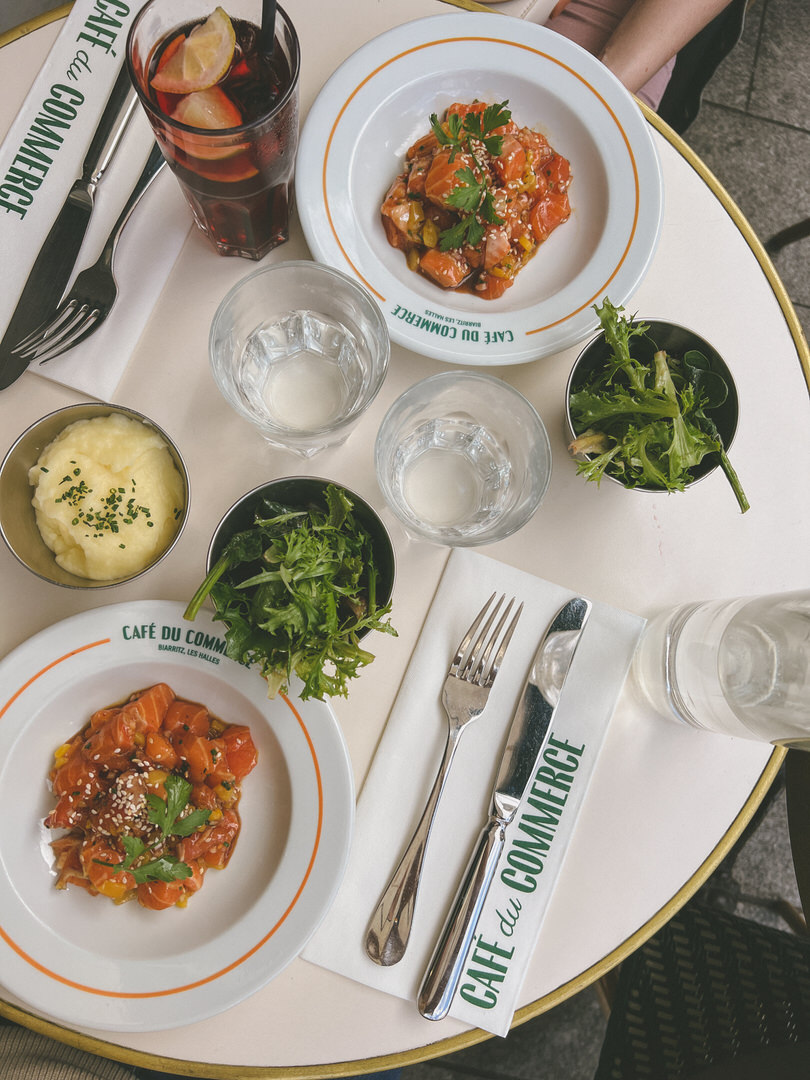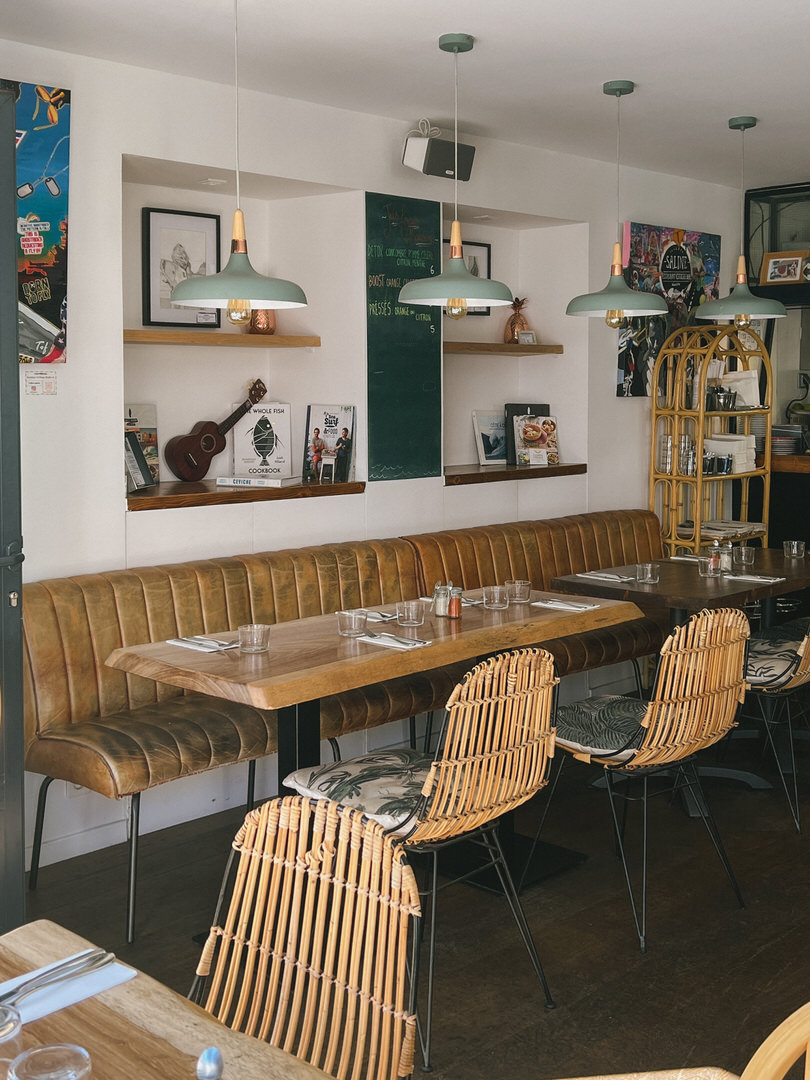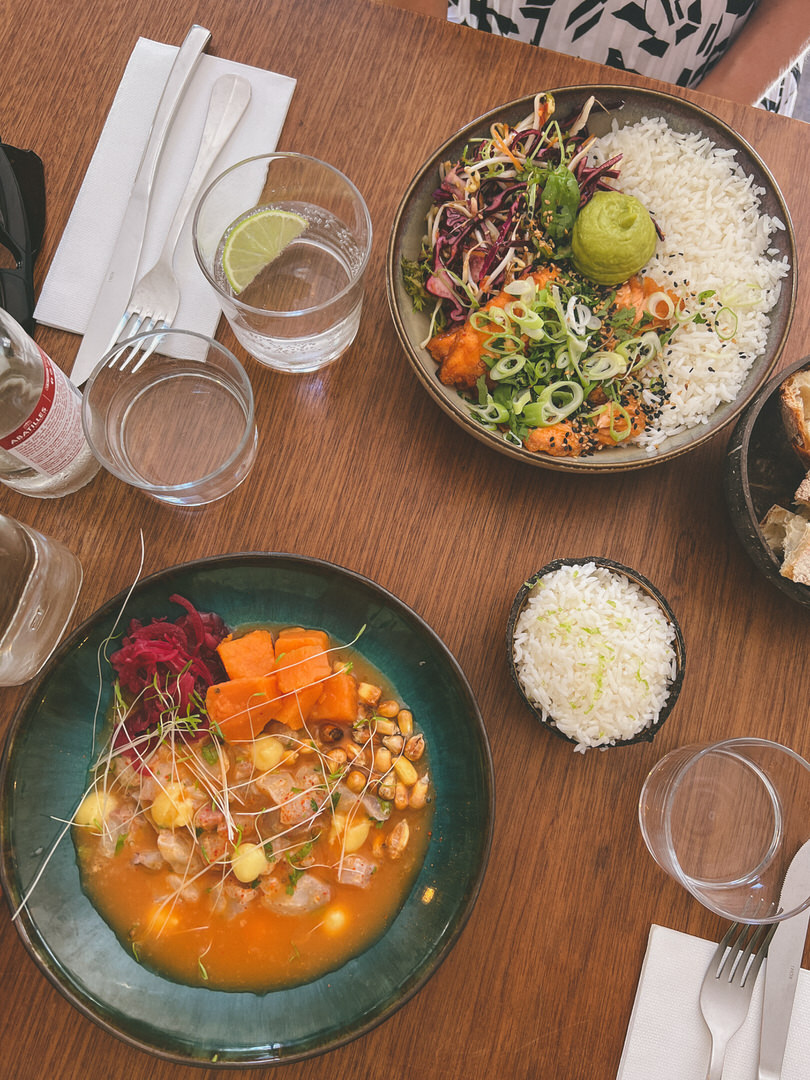 4. PLAGE DE VIEUX PORT
Plage de Vieux Port (and the view over Villa Belza) is the calmest beach of all in Biarritz. However, it gets very busy in summer.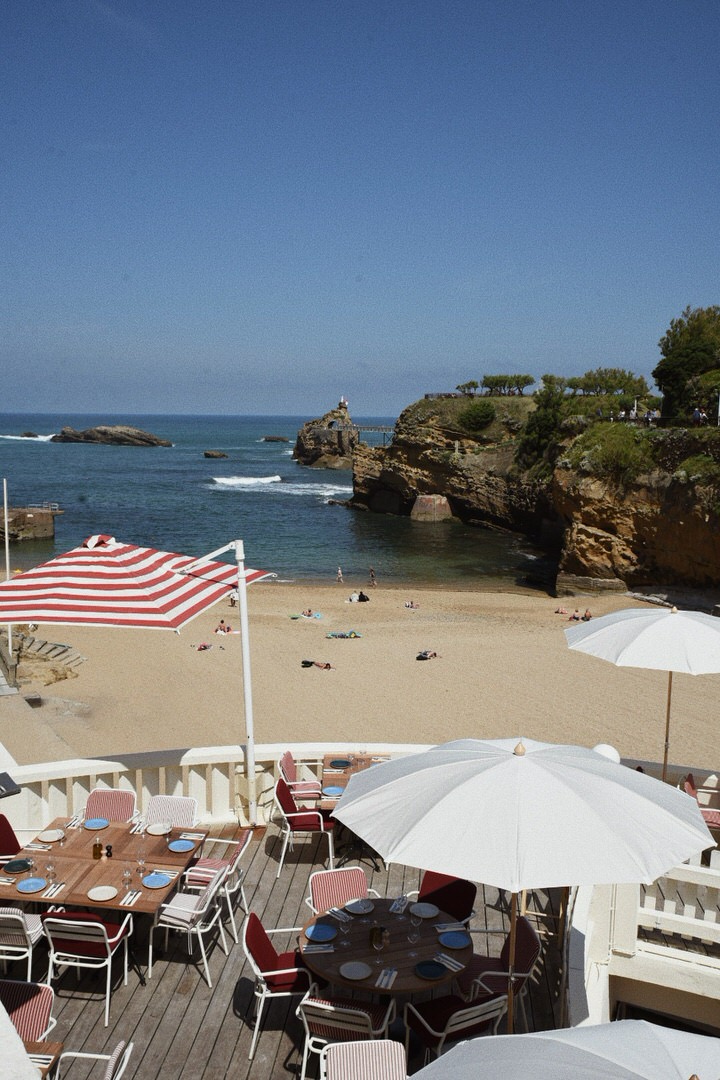 5. COTE DES BASQUES
Not only is this one of the most spectacular viewpoints over the bay, but also one of the most popular surf spots in the area. It is especially good for beginners.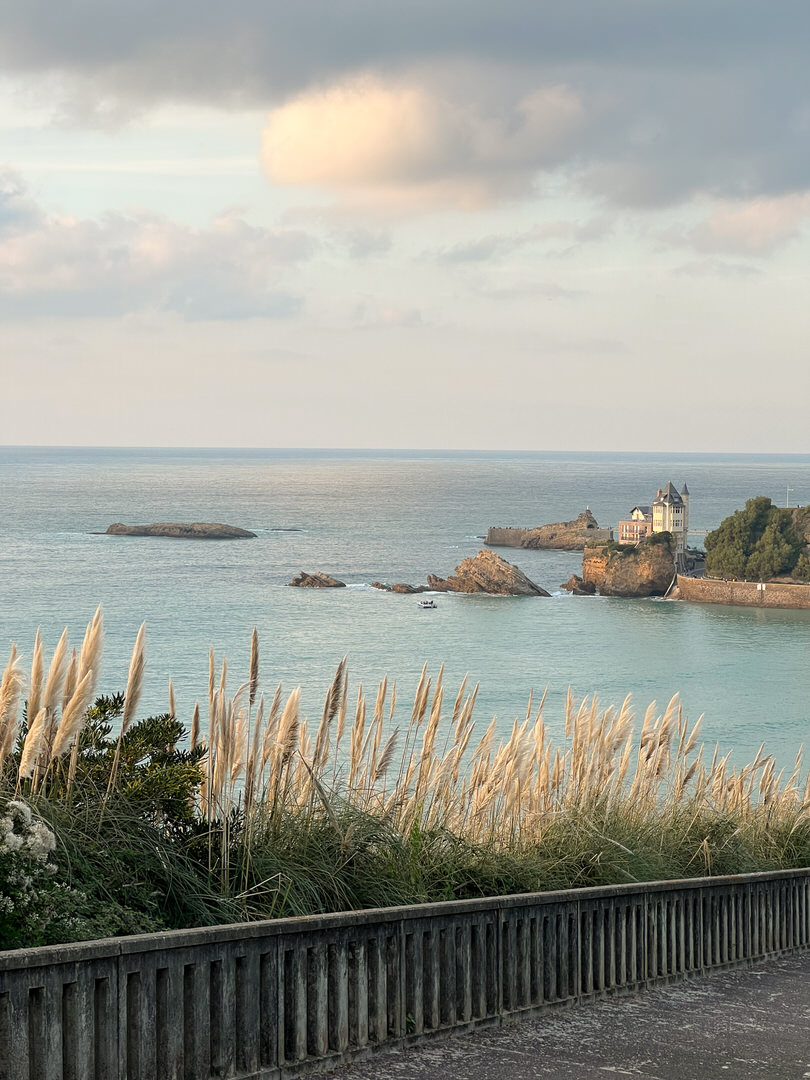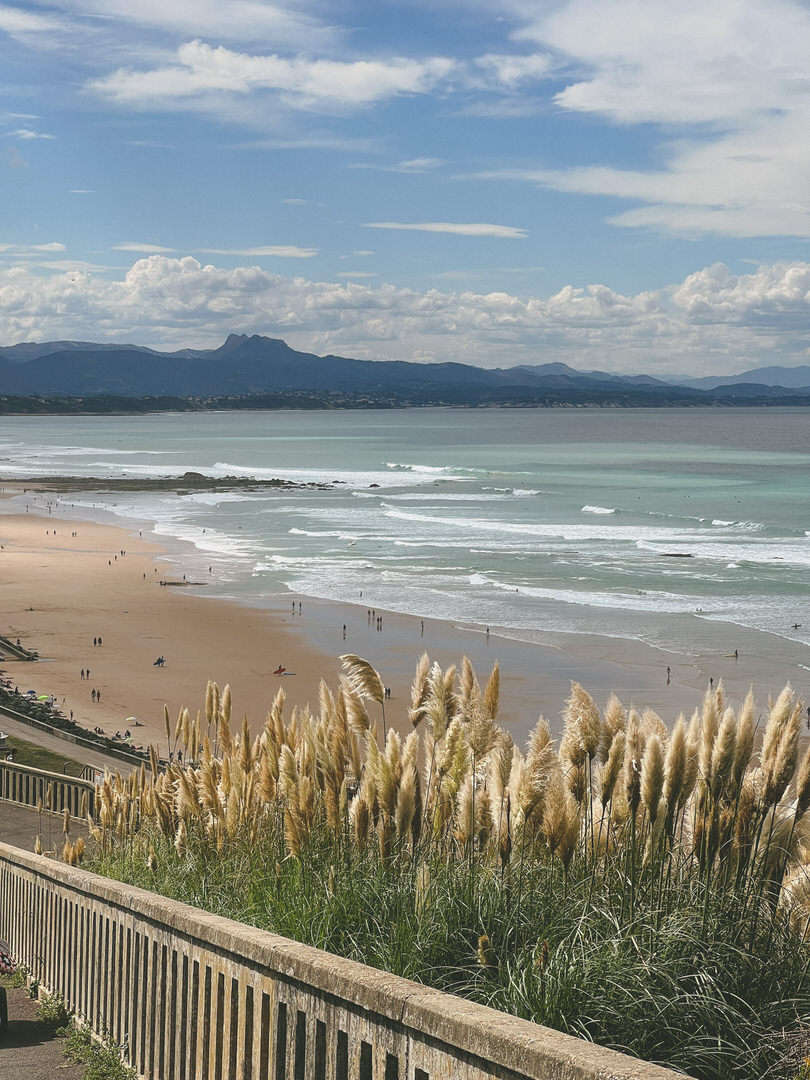 6. LA PLAGE ILBARRITZ
It is another stunning spot, especially for the sunset.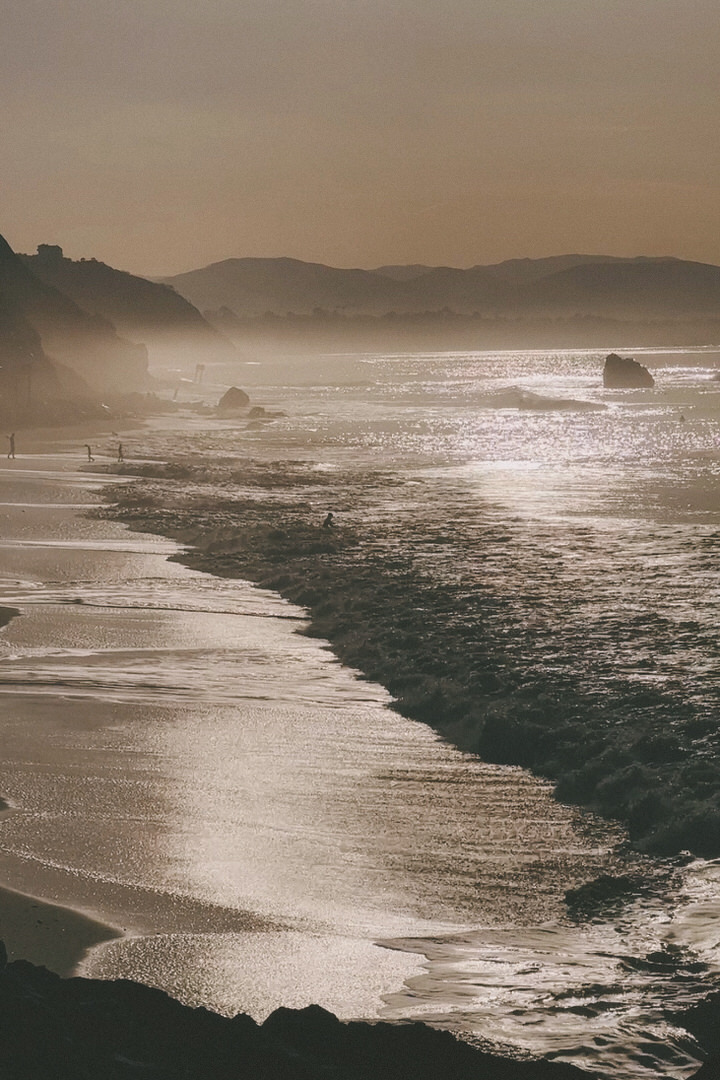 7. DEUS EX MACHINA
It is a concept store/restaurant which originated in Australia. It offers not only a light & healthy kitchen but also a great store where you can get surfing accessories as well as books featuring local artists.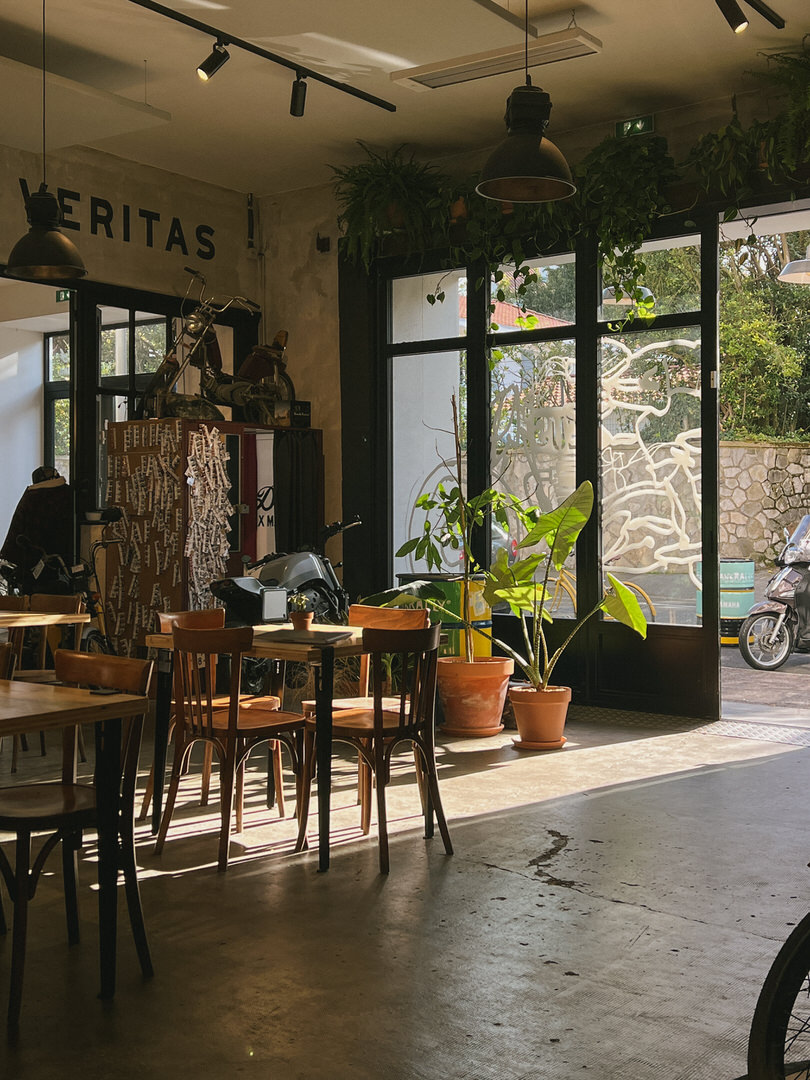 8. ETXOLA BIBI
Make sure you do not miss this wooden cabin overlooking the ocean, which not only has a great viewpoint but also offers drinks!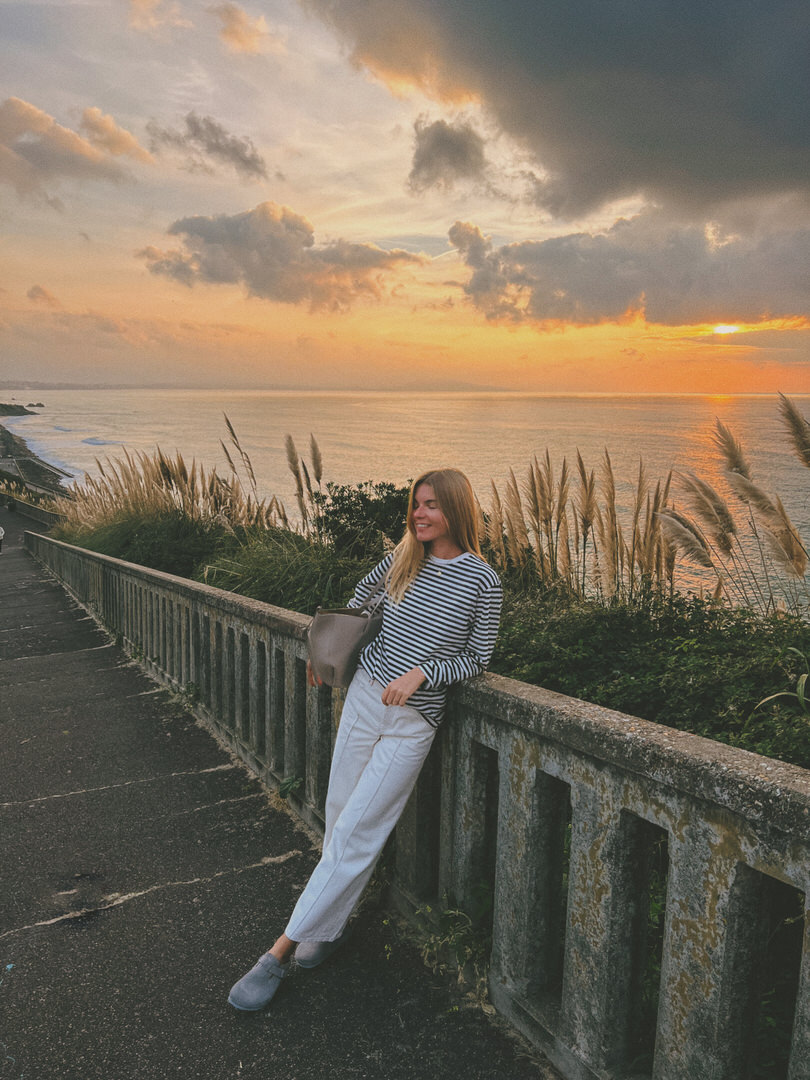 9. CARACOLI
A lovely coffee shop that also offers healthy options for lunch.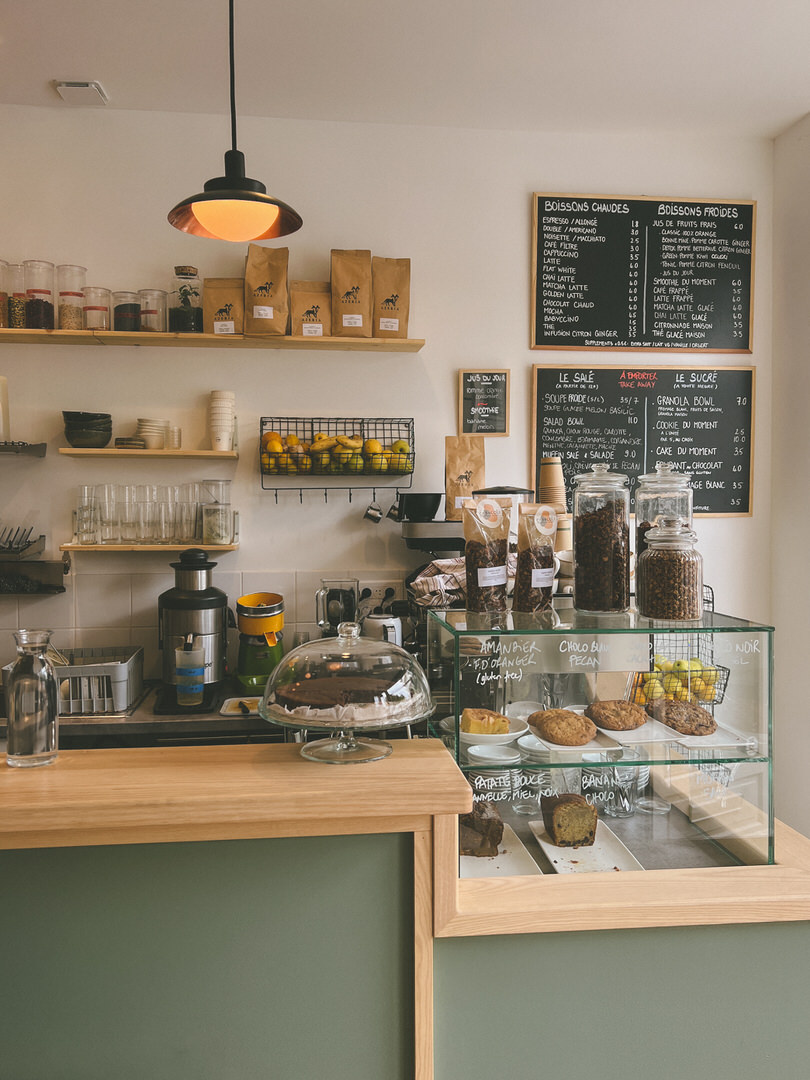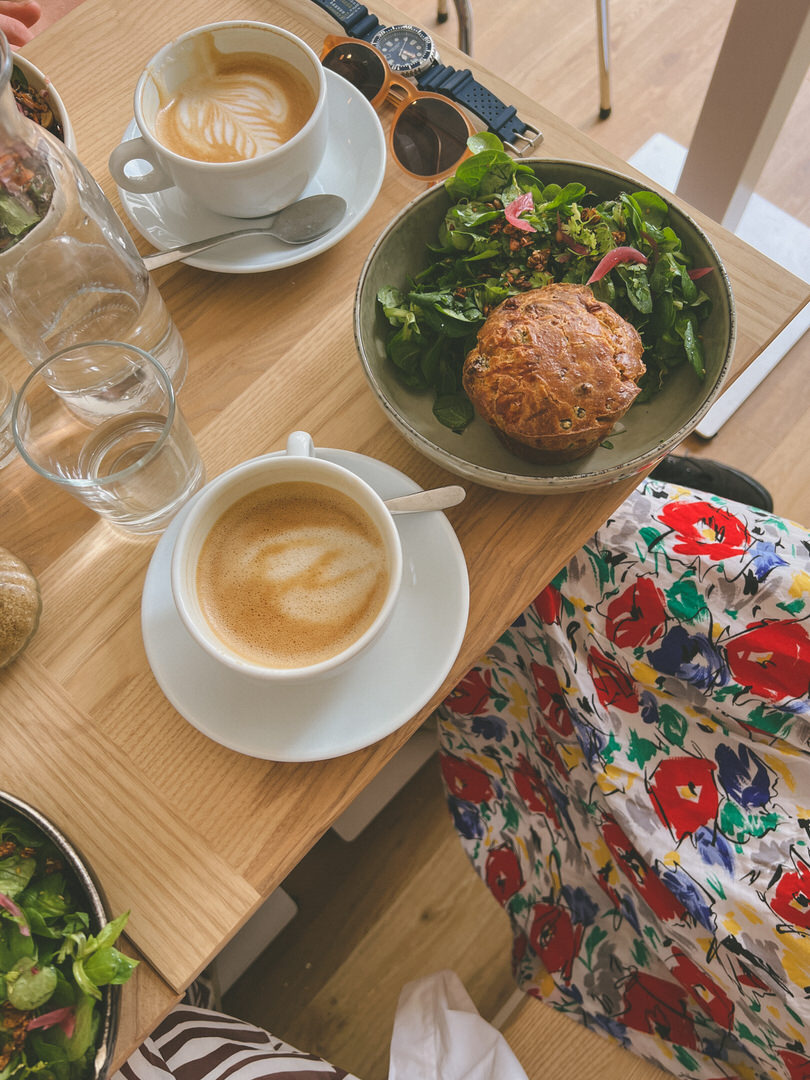 10. LA PHARE DE BIARRITZ
It is a recently renovated lighthouse where you can go up and enjoy the 360-degree views of the French Basque country. That said, please check the opening hours, especially in the low season.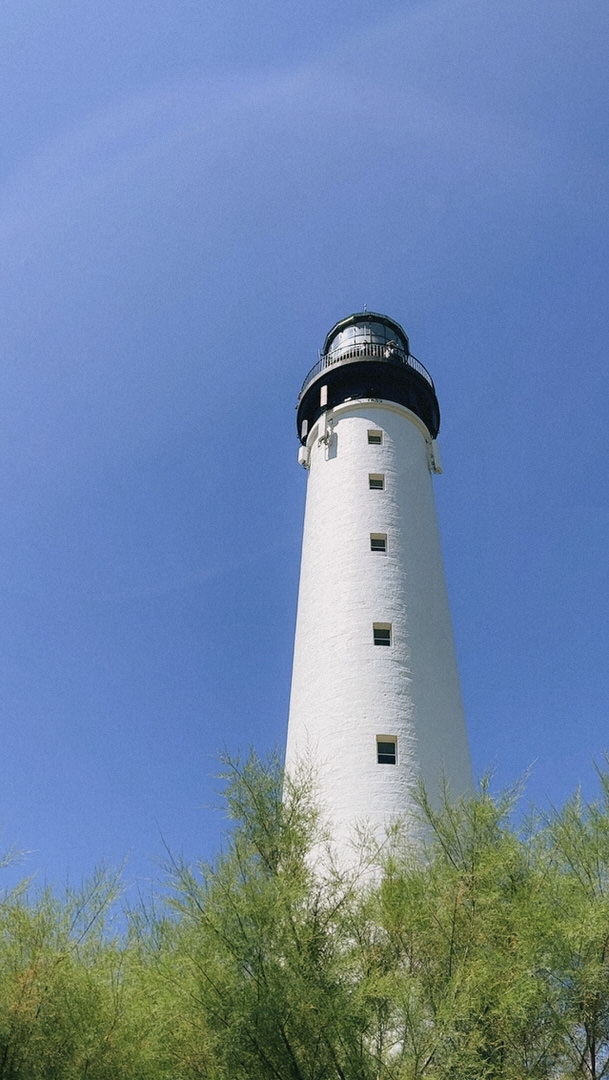 FINAL TIPS
To conclude – if you only had to choose just three places from the above list in Biarritz, then we would recommend the following:
Firstly – Sunset on Cote des Basques (and drink at Etxola Bibi)
Secondly – Coffee with the view of Grand Plage
Finally – Lunch at Les Halles de Biarritz (market and cafés around)
Above all, many thanks to Anna (@paris.with.me) for sharing her favorite corners of Biarritz.
Make sure to check her Instagram Profile and follow her beautiful journeys!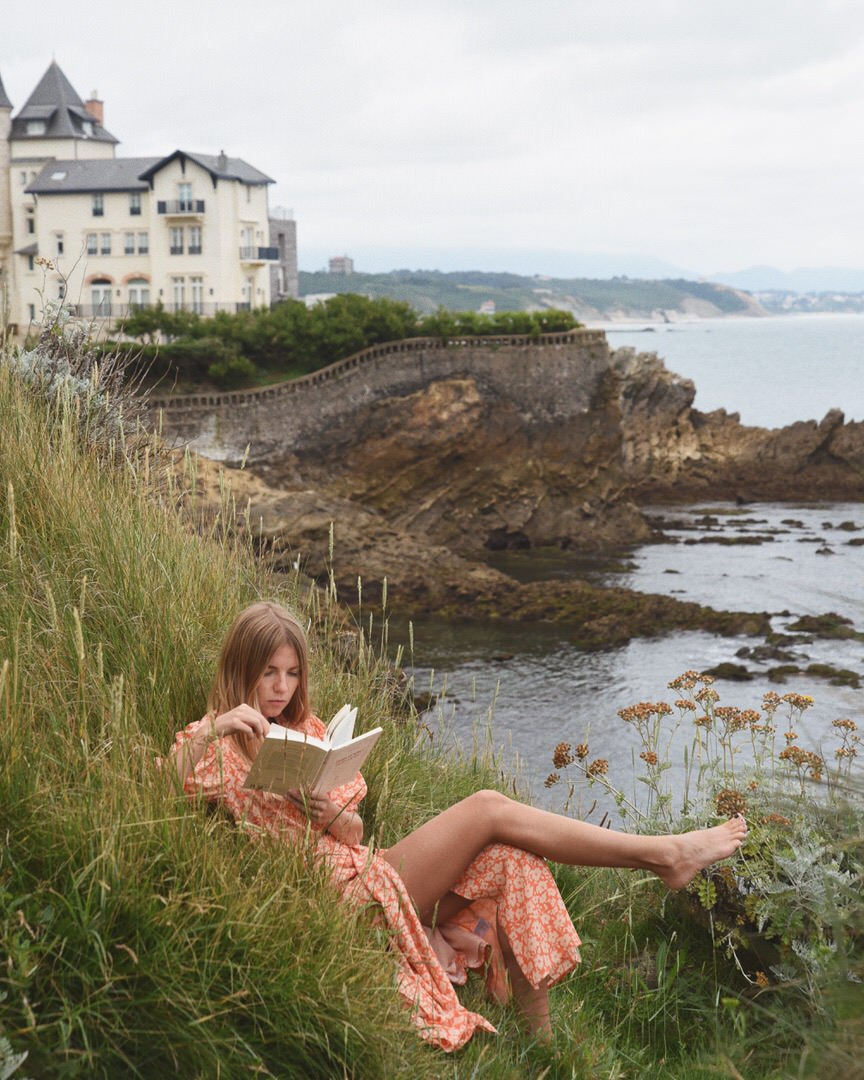 In case you are searching for more inspiration for traveling, then perhaps some of my other Guides will be useful:
Guide to the 10 Most Beautiful Beaches in Mallorca (the famous ones)