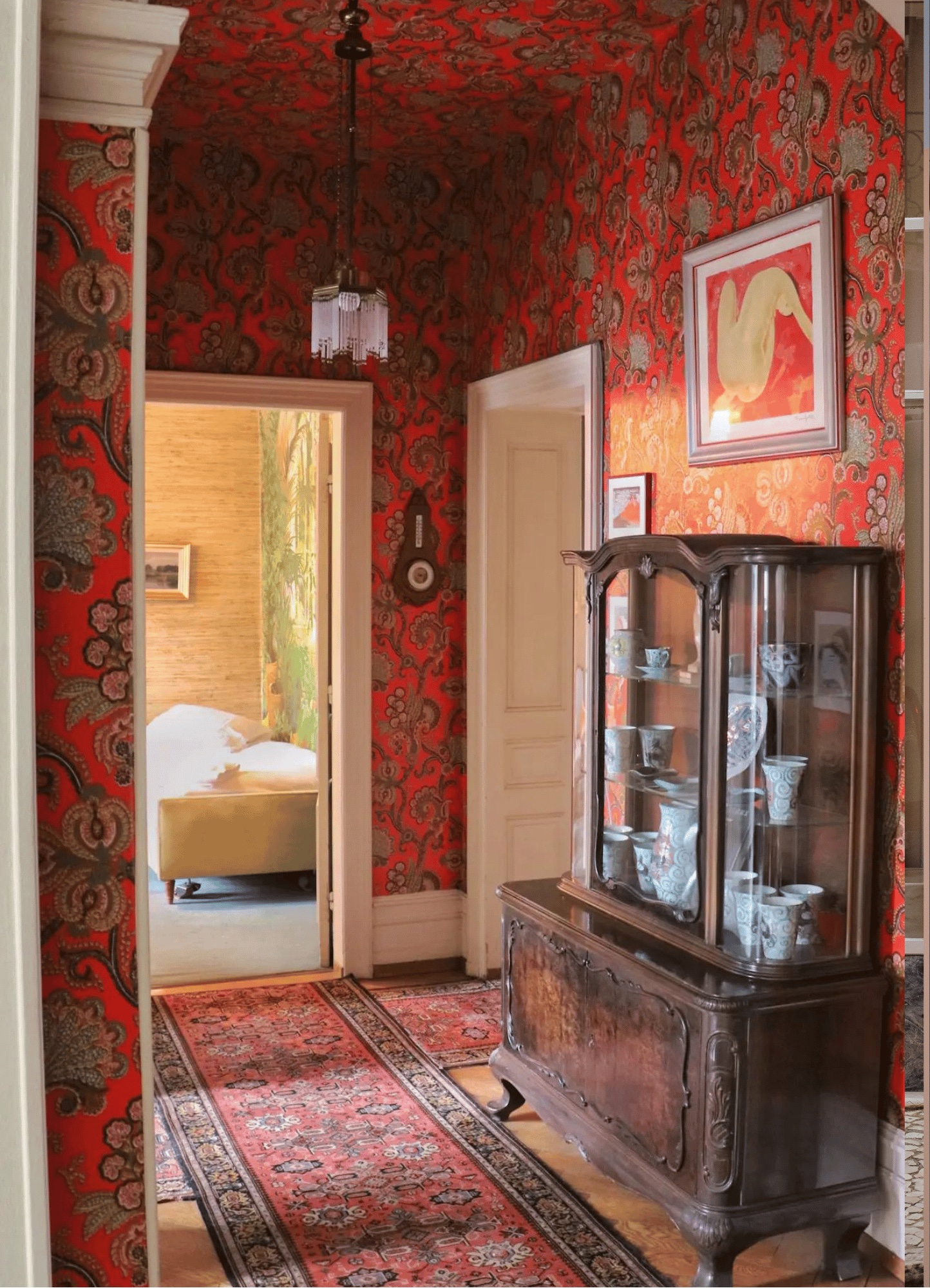 STRASBOURG AIRBNBs – TOP 10
Are you planning a trip to Strasbourg in France and looking for the best Airbnbs out there? Let me help you!
After having visited this magical city five times in the last years I have preselected the best airbnbs for you to help you plan a perfect trip!
So let's not waste any more time and get straight into planning your amazing trip to Strasbourg!
These 10 Airbnbs cover different budgets, styles and designs. Whether you are a solo traveler, a couple, a family, or a group of friends you will definitely find something you will love!
Enjoy!
HOW TO CHOOSE WHERE TO STAY
Located on the Grande Ile, the Old Town is the best place to stay when visiting Strasbourg. Firstly, its narrow streets are full of beautiful architecture. Also, it is home to the Cathedral and many other historical attractions. Otherwise, boutiques, bars, and restaurants will keep you busy all day long. Finally, enjoy a sunset stroll along the banks of the river Ill. Therefore, where better to stay than in a flat overlooking the magnificent Cathedral?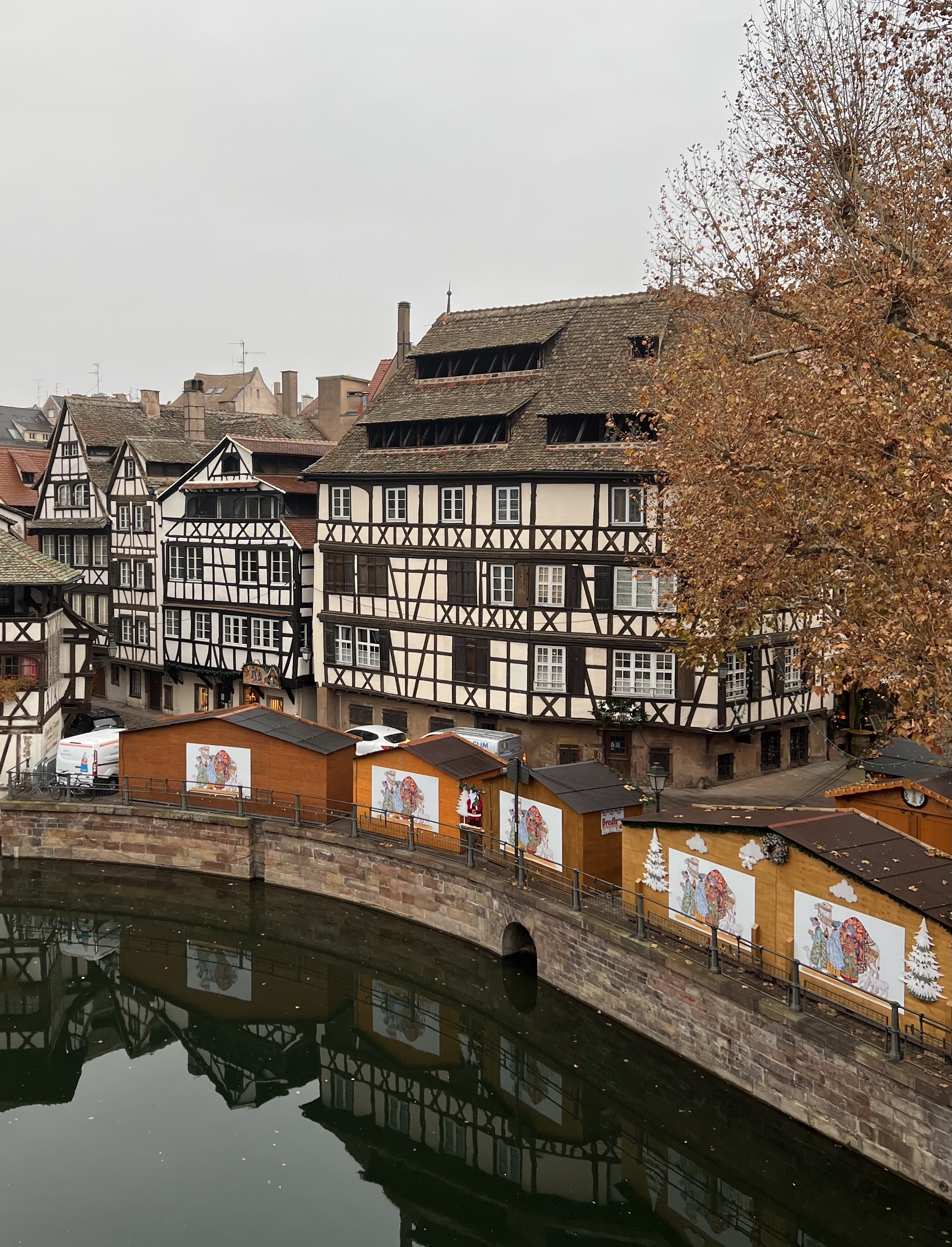 STRASBOURG BEST AIRBNBs
For clarity, in terms of price indication, I have used ($) for properties that cost around 100 EUR per night, ($$) for properties that are at around 200 EUR per night, and ($$$) for those which cost above 300 EUR per night. Please note that these indicative prices will be subject to increases in high season and in particular during the Christmas market.
Read more about Strasbourg Christmas Market here.
BIGGEST PRO: Magical views over the river and canals.
This apartment is in a 500-year-old spice mill. Therefore, it has enchanting features like wooden beams and parquet floors. However, it also boasts modern and comfortable details. Furthermore, it gives enchanting views of the river and canals. Finally, its location is convenient for exploring the Old Town.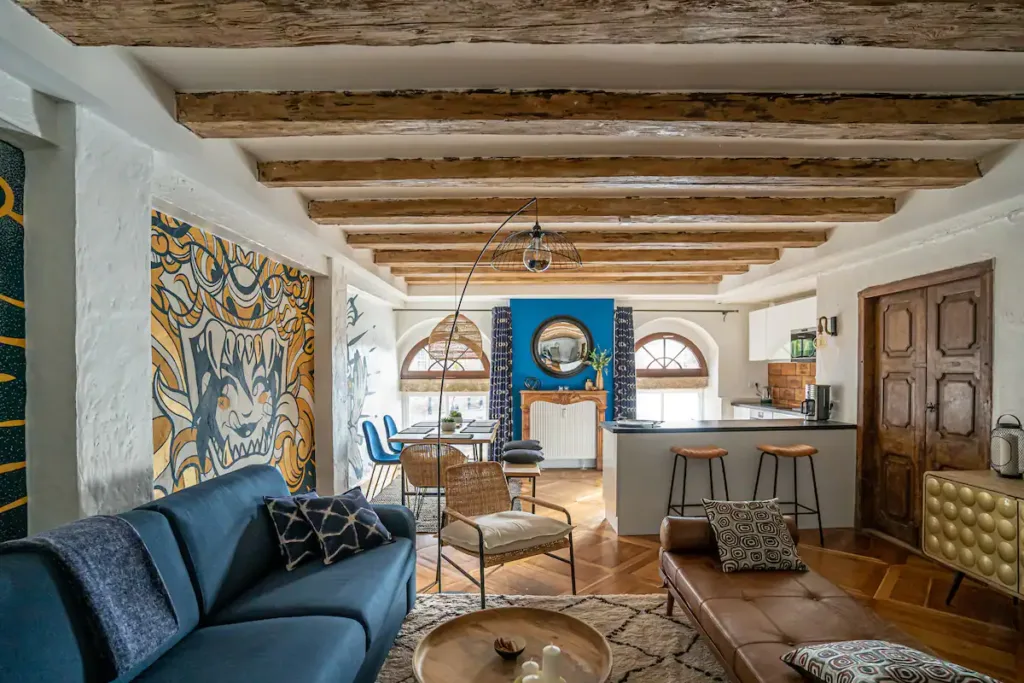 BIGGEST PRO: The historic design is delightful and comfortable.
This large family home is a ten-minute walk from the Cathedral. It boasts beautiful, period design. The wooden staircase is grand and elegant. Furthermore, the bedrooms are comfortable and luxurious. Moreover, there is a large garden. Finally, there are charming views of St Paul's church. Therefore, this is a great choice for large groups or families.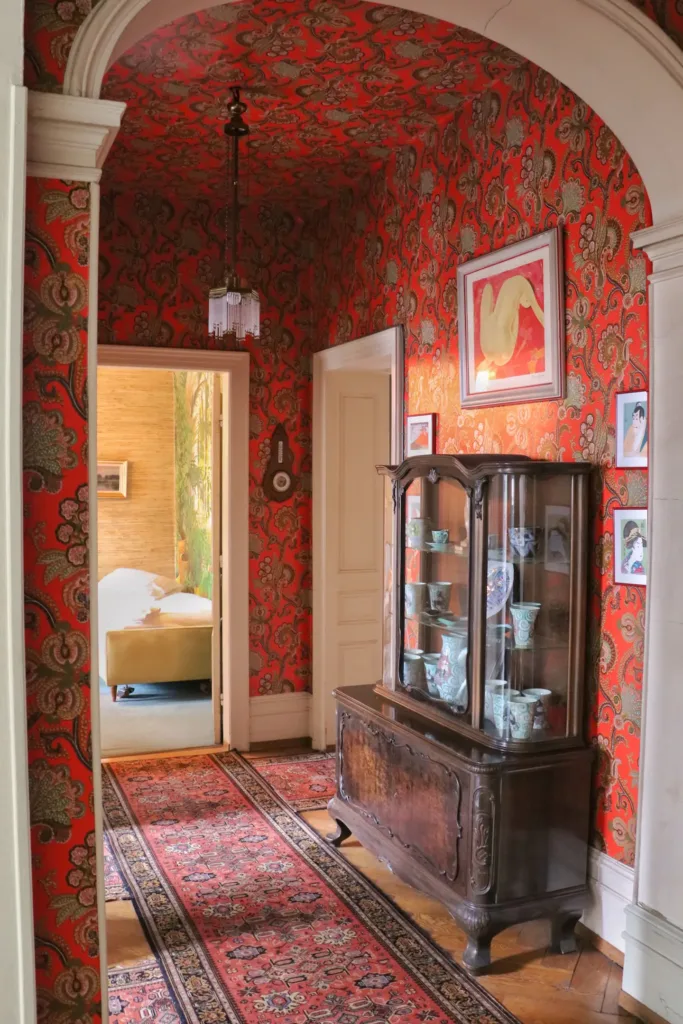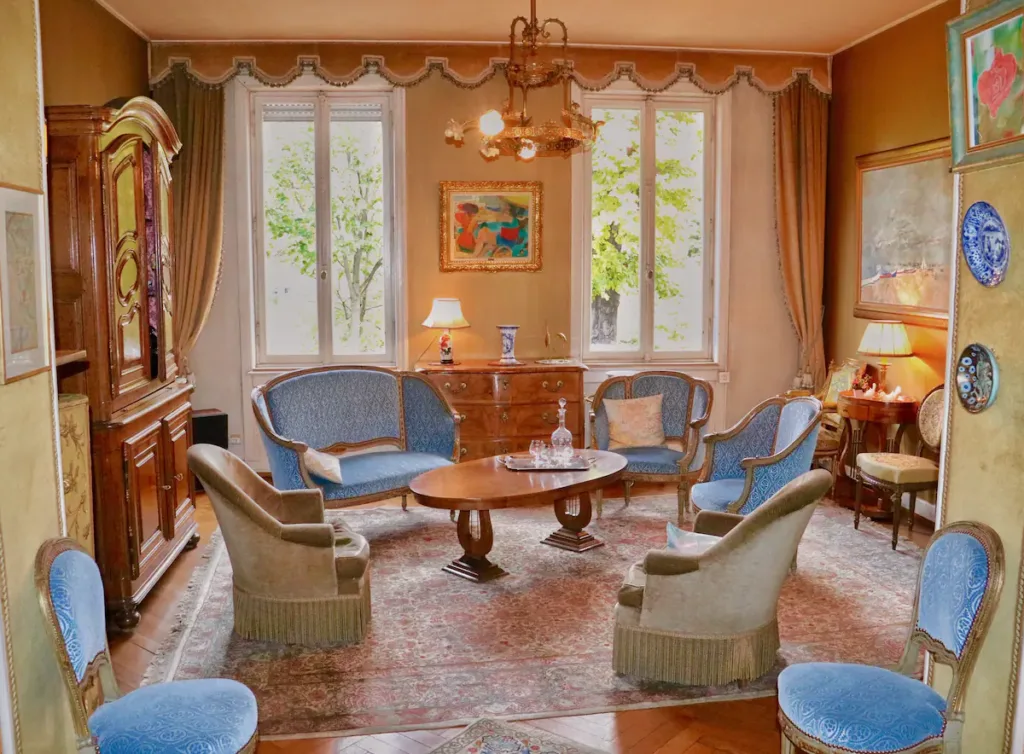 BIGGEST PRO: It is difficult to find a better view of the Cathedral.
This apartment has some of the best views of the Cathedral you can find. Furthermore, it is in an unbeatable location. Additionally, it is light and spacious. It can comfortably accommodate up to four guests. Finally, it has beautiful wooden ceiling beams.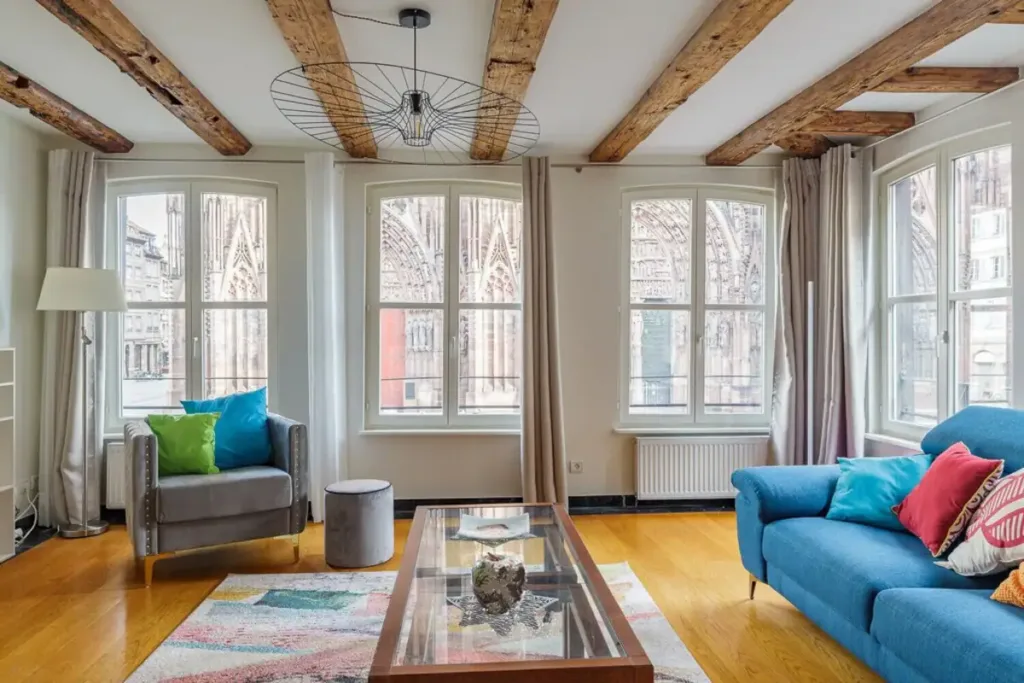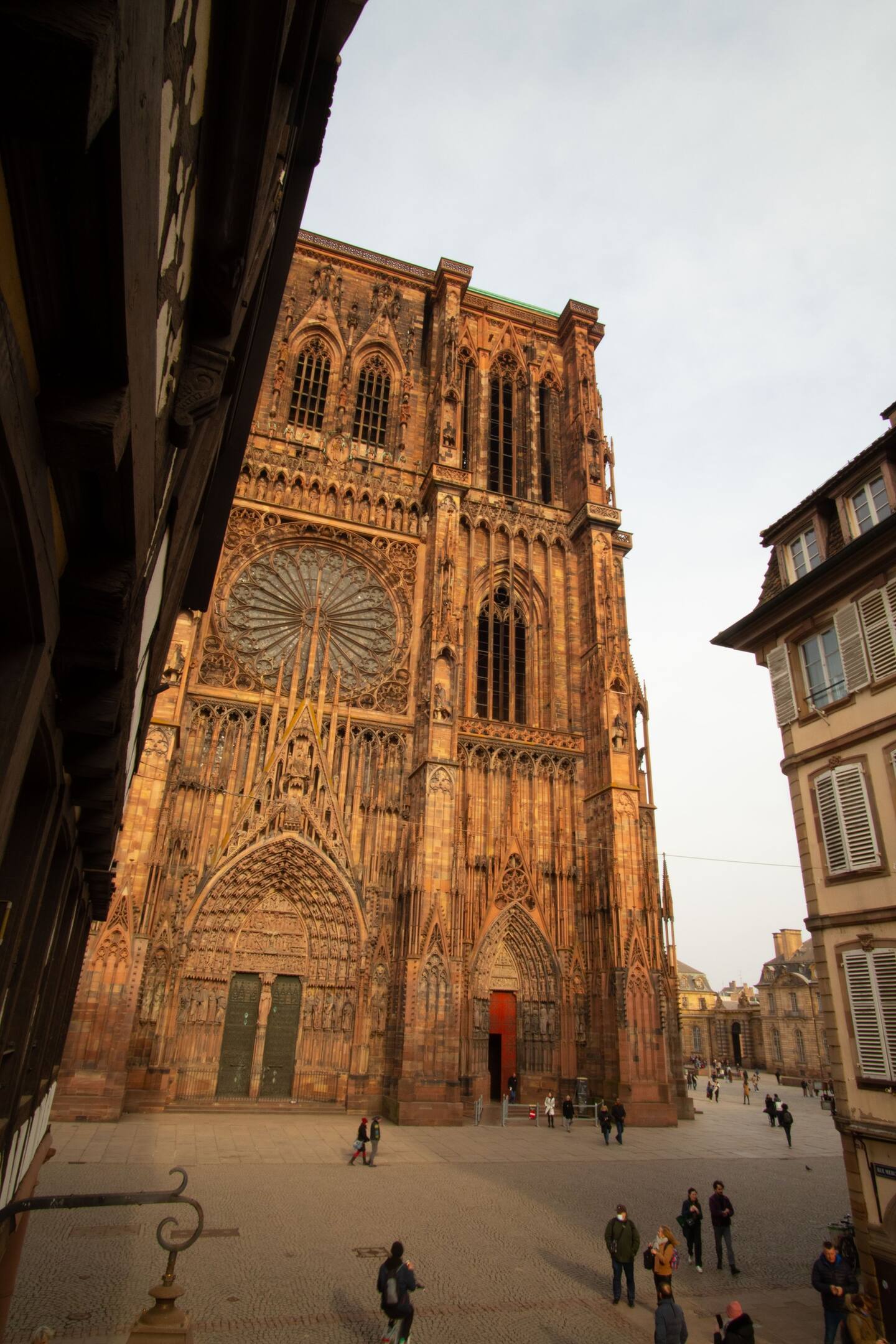 BIGGEST PRO: An exclusive terrace on the canal.
This is a cosy apartment in the heart of the Old Town. It is compact and comfortable. Moreover, it gives easy access to all the tourist attractions on the Grande Ile. Otherwise, there are historic features such as ceiling beams. However, the terrace is the main attraction. This offers unbeatable views of the river.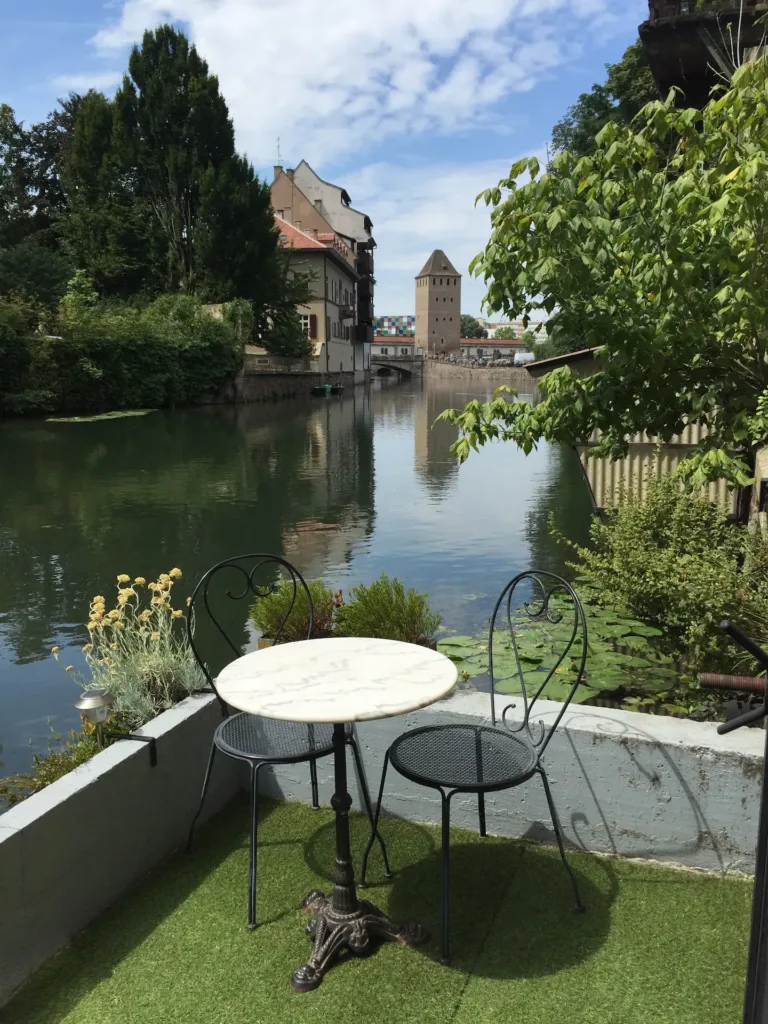 BIGGEST PRO: Clean, modern design contrasts the historic surroundings.
This flat is in a brilliant location. It's minutes from the Cathedral or any other city centre sight. Furthermore, it boasts minimalist, modern interiors. Therefore, it contrasts its beautiful, old surroundings. Moreover, it is spacious and light. Finally, it features high-tech touches like a coffee machine and an office with an iMac.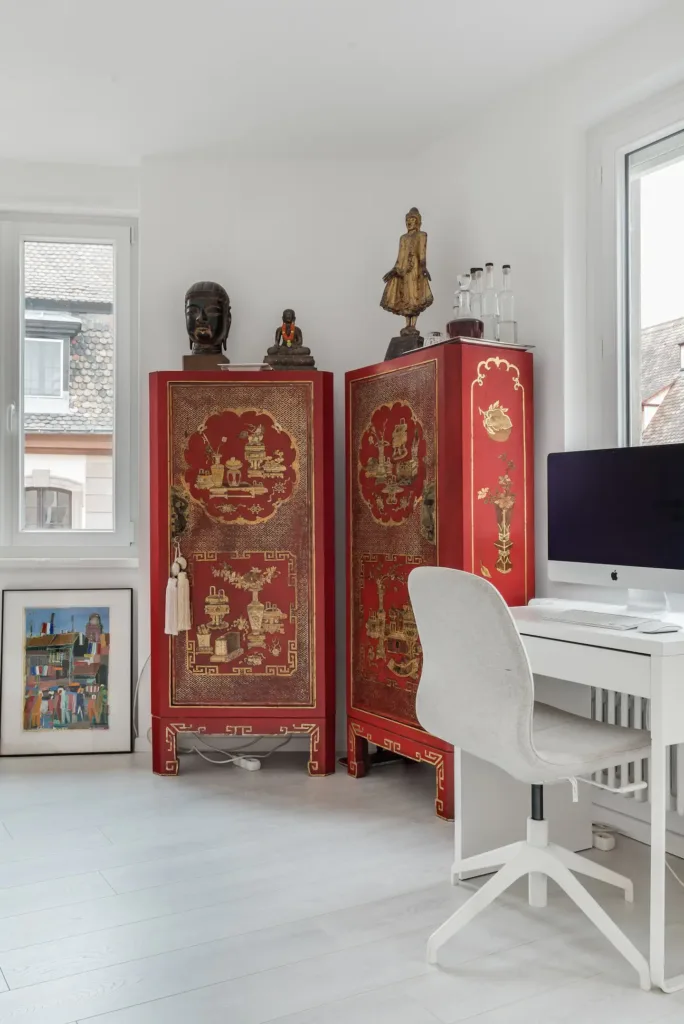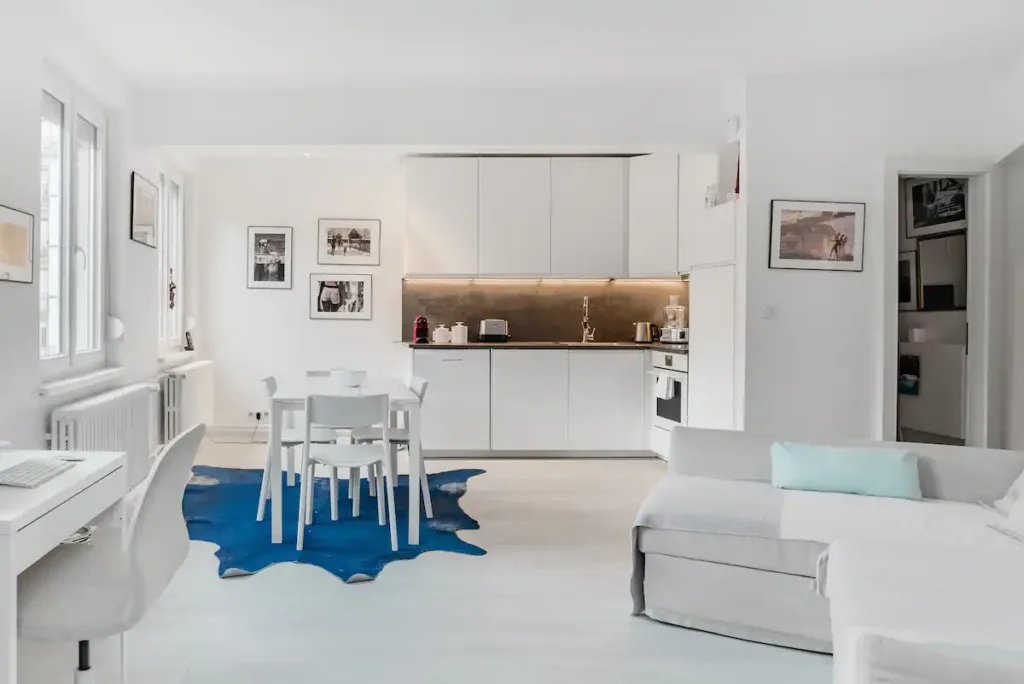 BIGGEST PRO: Enjoy a magnificent view of the Cathedral from a 16th-century living room!
This cosy apartment is in a 16th-century building. Therefore, staying here feels like travelling back in time. However, it features every modern comfort you might want. Moreover, it is next to the Cathedral. Its living room has incredible views. Thus, it is perfect for couples seeking a hideaway in the heart of Strasbourg.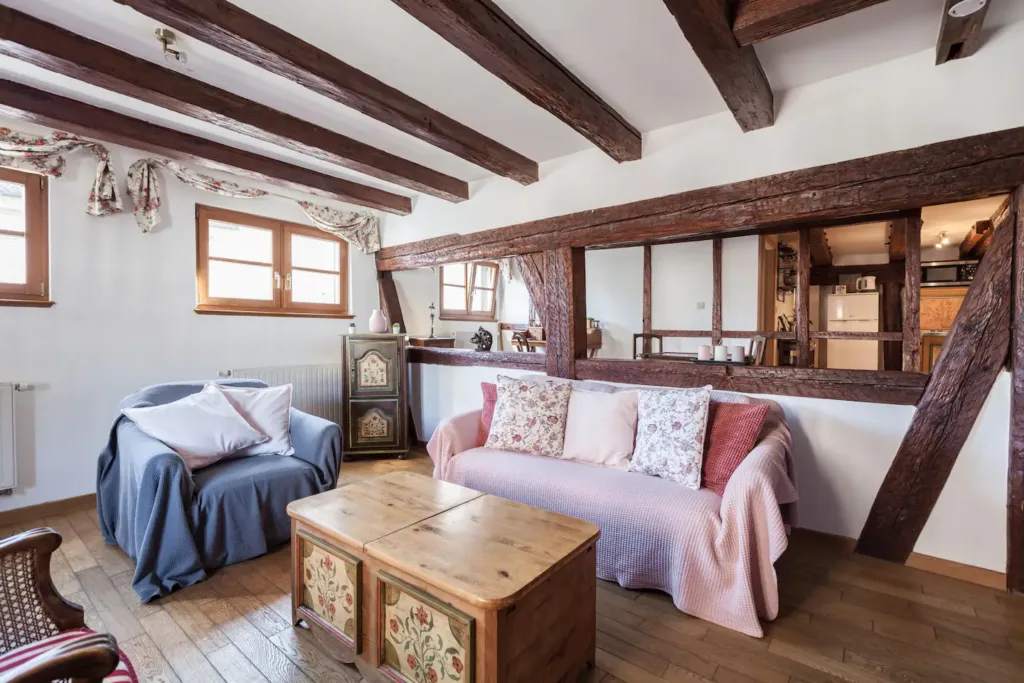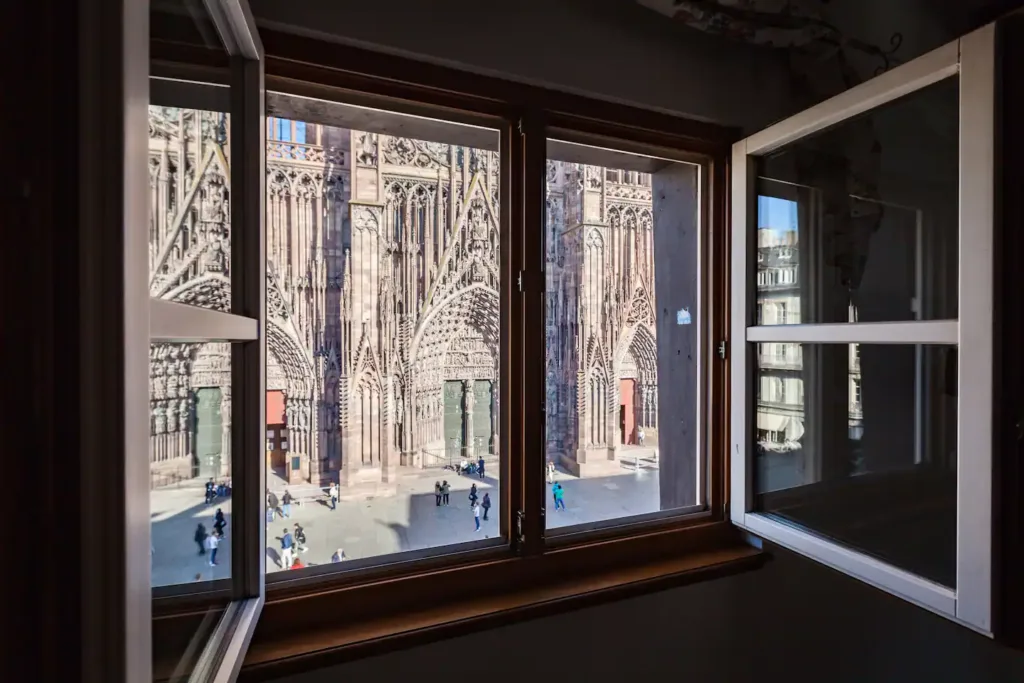 BIGGEST PRO: This apartment offers modern comfort in a 14th-century building.
The design of this apartment is modern and minimalist. Therefore, the building's period features shine. These include exposed beams, stone pillars, and 14th-century paintings. The kitchen is well-equipped. Also, the bedroom is spacious and comfortable. Finally, the Cathedral is only 100m away.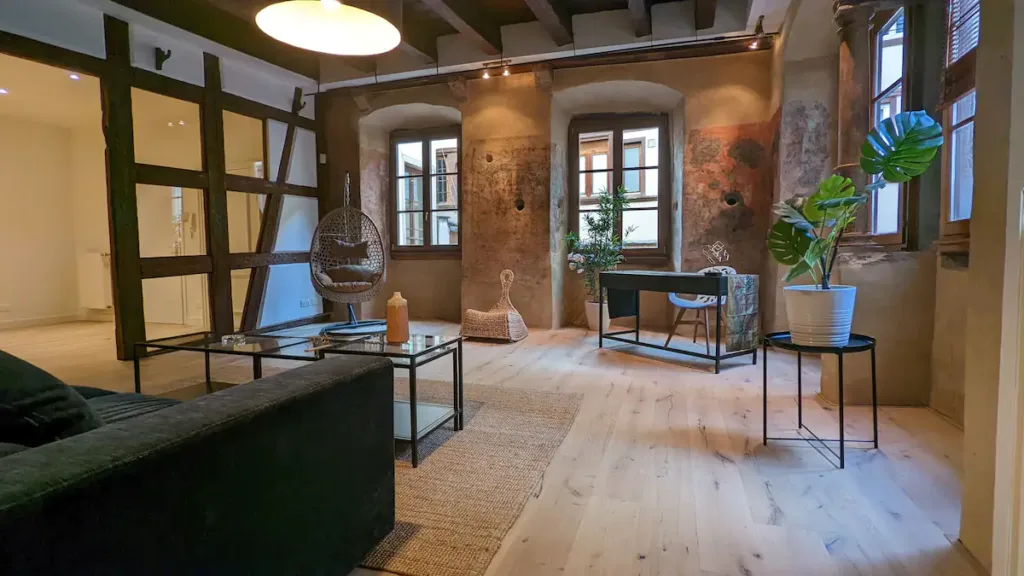 BIGGEST PRO: Thoughtful, colourful decoration makes this a cheerful apartment to stay in.
This cosy studio is close to the centre of Strasbourg. It features all the comforts you could wish for. There is a generous queen bed with high-quality linen. Moreover, there is a compact kitchenette. Finally, it has a cute colour scheme.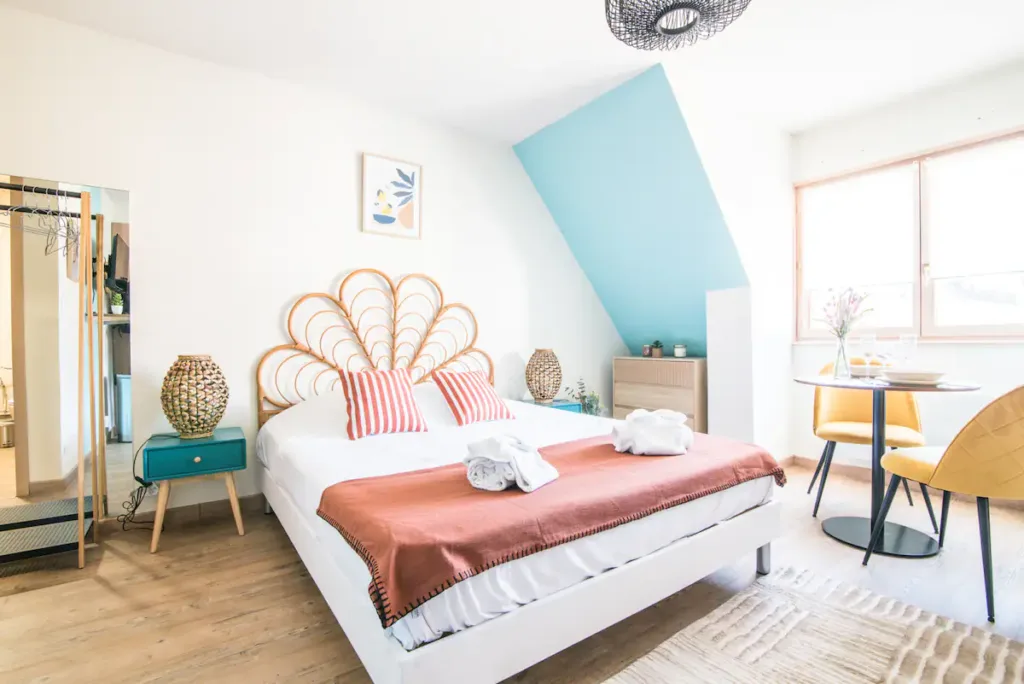 BIGGEST PRO: The historic decor will feel like time travel!
This apartment is in the second oldest house in the city. Therefore, it features beautiful, traditional features and decorations. However, it is comfortable and boasts modern amenities too. Finally, it is opposite the Cathedral. Thus, it is perfect for couples seeking a fairy-tale stay.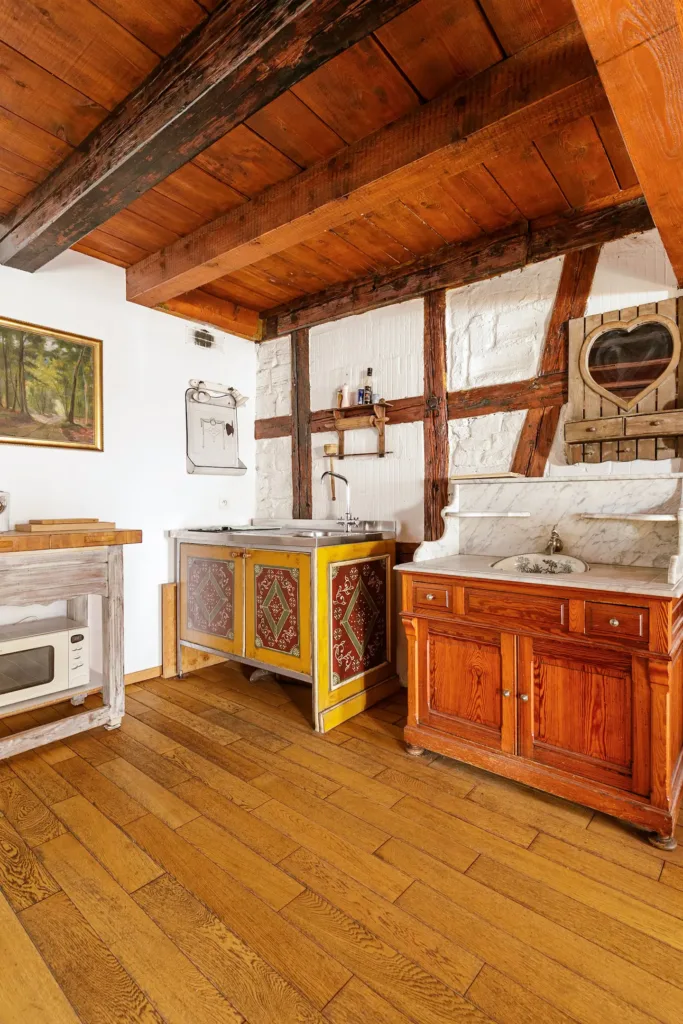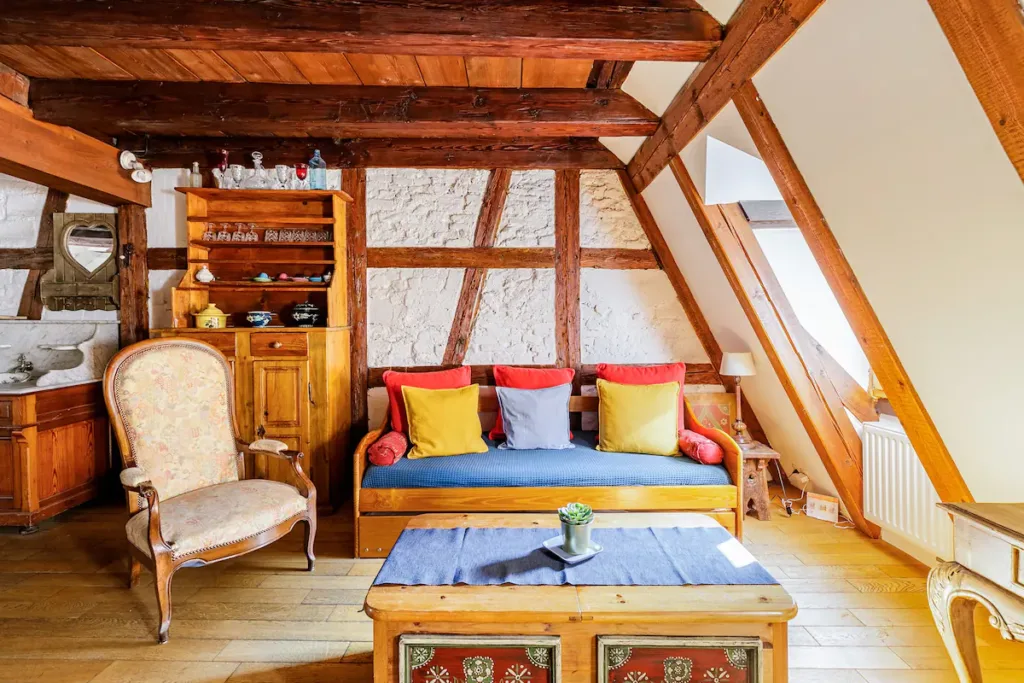 BIGGEST PRO: A private garden full of gorgeous plants.
This traditional house is ideal for families. Surprisingly, it is right in the centre. Therefore, it is convenient for all tourist activities. However, gardens and terraces surround the house. This guarantees a peaceful stay. Inside, it is light, spacious, and homely. Moreover, there are delightful period features in every room.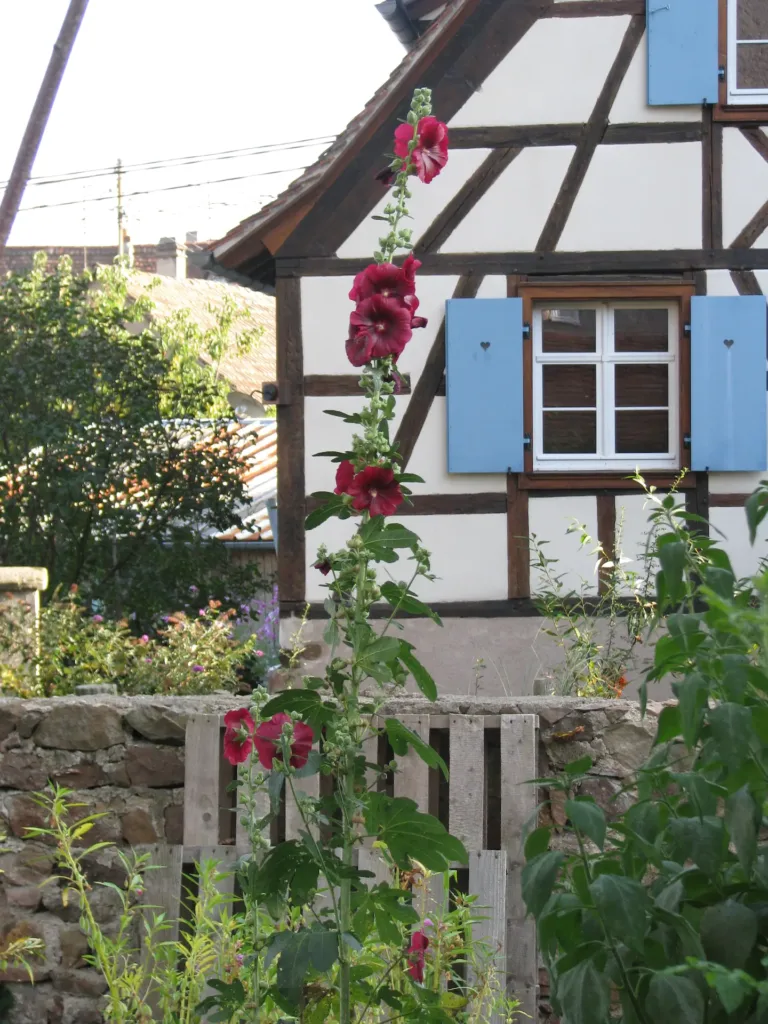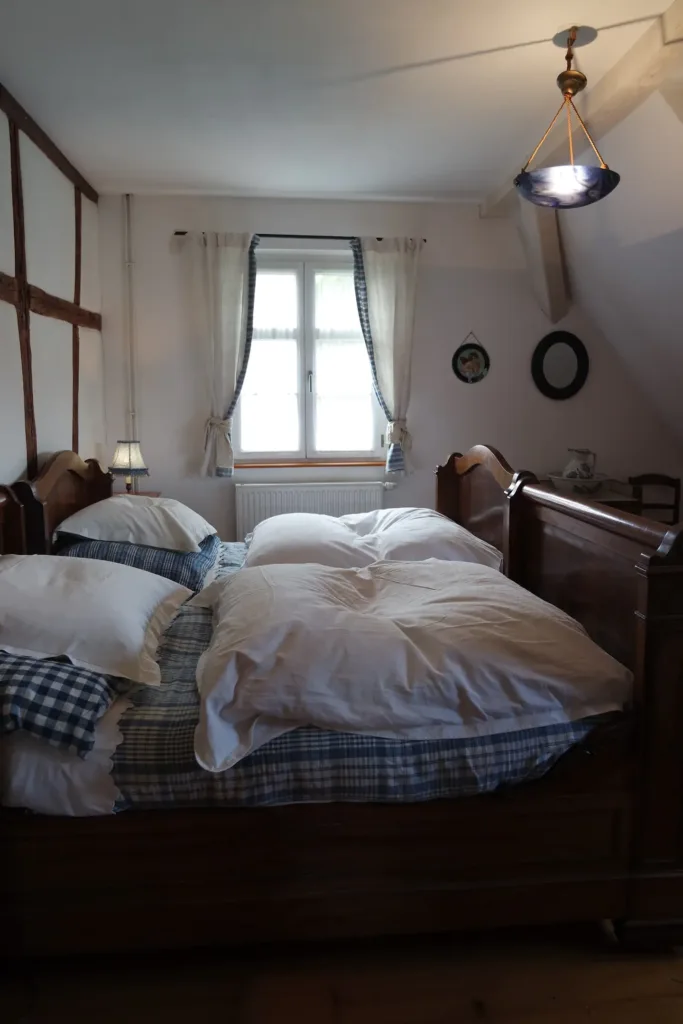 FINAL TIPS
My absolute top recommendations for staying in Strasbourg is getting a place with a direct view of the Cathedral. Above all, seeing that beauty of architectural design will stay in your memory forever. Also being able to come out and be directly in the Old Town is very special!
Make sure to book those places early, to make sure that they are still available and if you stay for longer always try to negotiate the rate by speaking with the owner. It has worked for me many times. Usually, you can get 10-15% off for longer stays above 4 nights.
I hope you will enjoy Strasbourg as much as I did!
Yours,
Marta // Voyage Provocateur