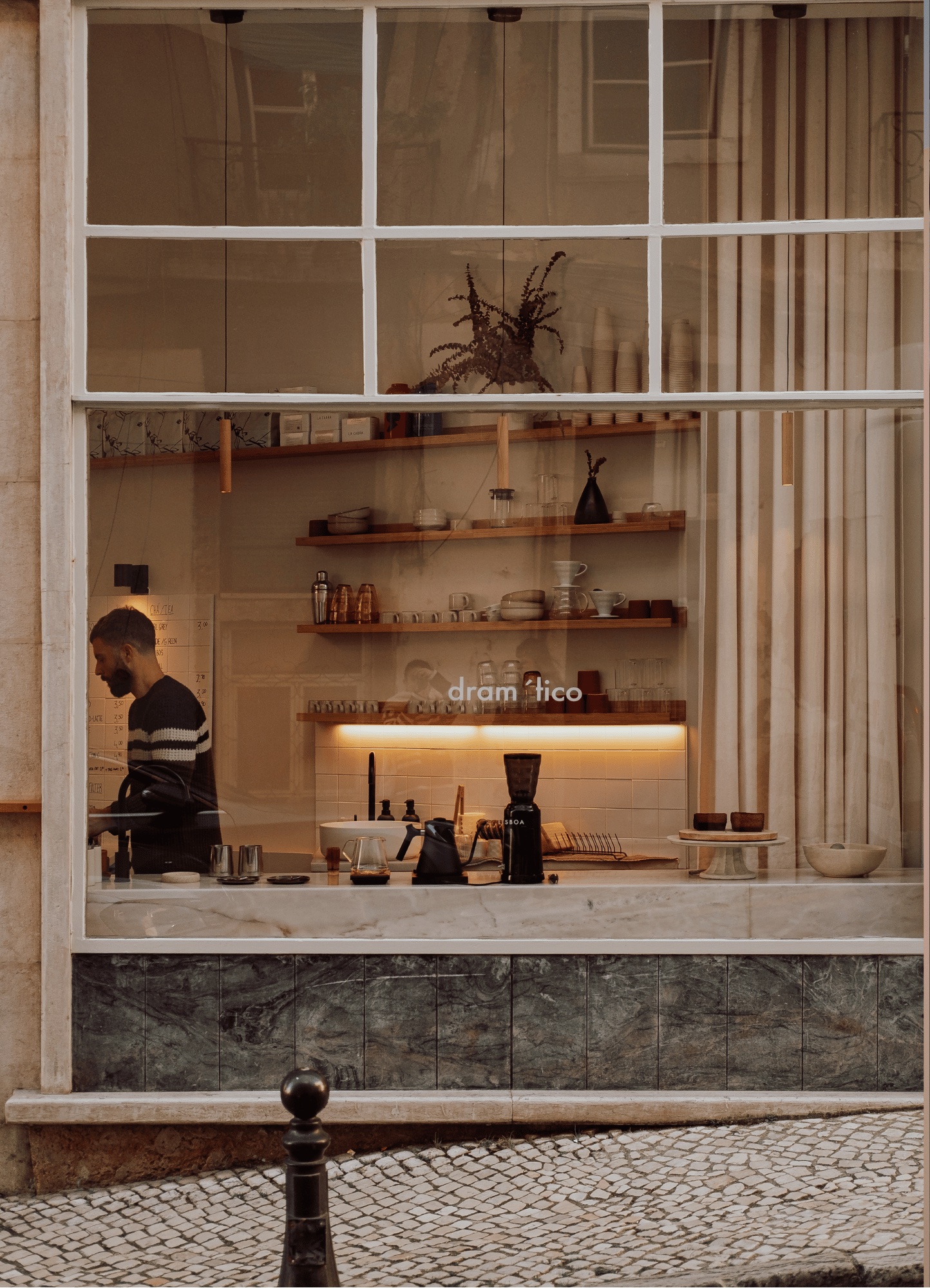 LISBON – 10 BEST CAFES
Are you going to Lisbon and want to know about the best cafes to get your daily coffee? Not only is Lisbon well known for its established coffee culture but also there are hundreds of cafes around every corner. So how do you find the best places to get your coffee and soak in some of the Lisbon magic?
I have spoken with Andreia from @heyandiehey who has lived in Lisbon for almost a decade to get you covered. With her help you will be able to navigate through Lisbon's cafes as if you were a local! drinking coffee and soaking in some of the Lisbon magic
Together with Andreia we will tell you which cafes to choose for the best specialty coffee, best place to work from and those cafes with the best views.
Find below Lisbon's 10 best cafes!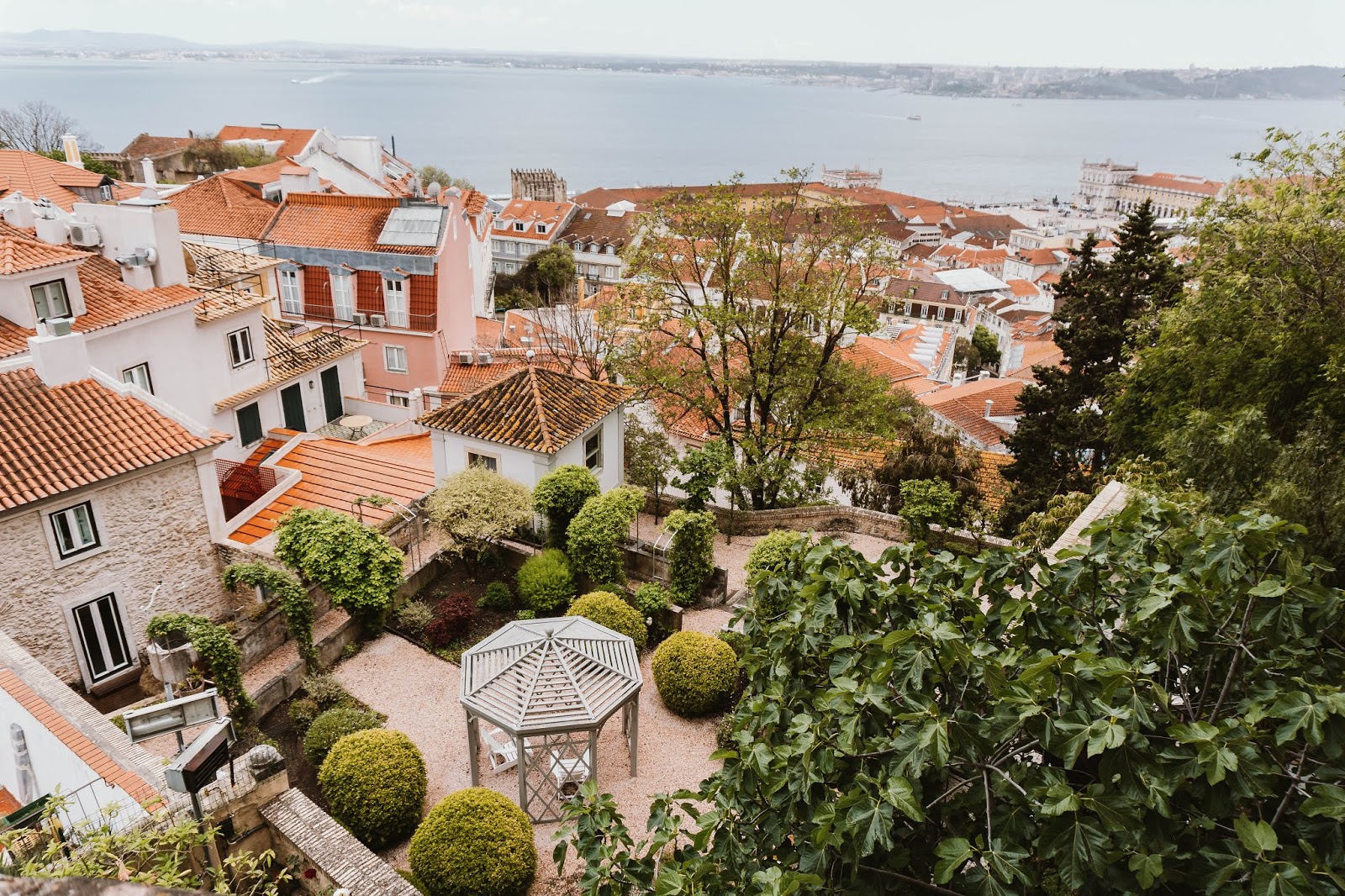 INTRO
Lisbon is a city known for its coffee culture and has witnessed a notable coffee shop boom in recent years. Plenty of Lisbon's cafes offer a welcoming environment, great food and a variety of coffee drinks.
Also, as Lisbon has recently become a centre for start ups the coffee scenes has developed alongside, brining more and more creative spots to this vibrant city.
Historically, Portugal has had a long history of importing coffee from Brazil. However, this is also changing and Lisbon cafes increasingly diversify where they source their coffee beans from.
As the new coffee shops seem to be opening every other week, we will keep this list of best Lisbon's cafes alive! Please feel free to message us in case you have some great places we should add!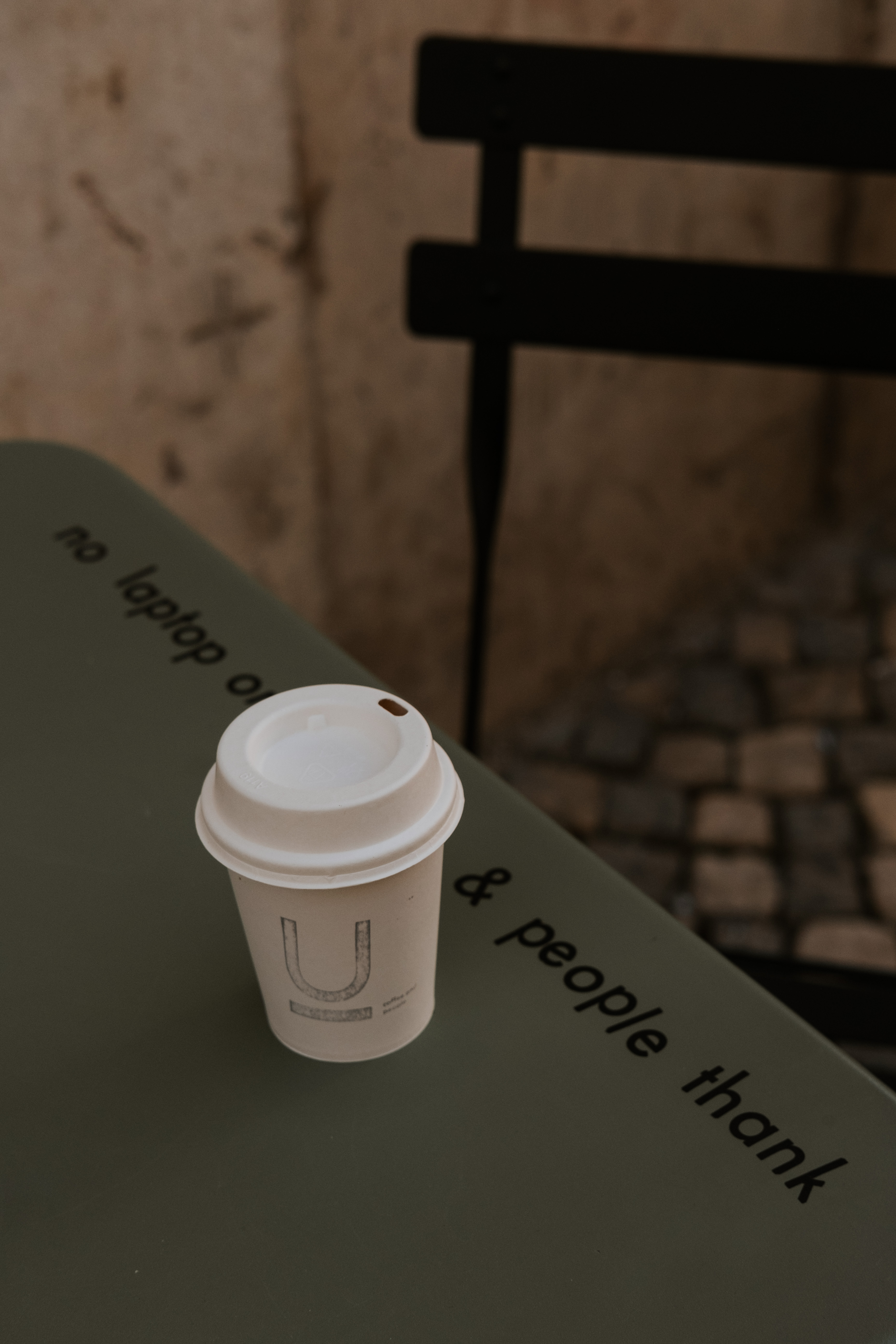 LISBON BEST CAFES
DRAMATICO
COPENHAGEN COFFEE CLUB
MILKEES
BUNA
THE MILL
HELLO KRISTOF
SEAGULL
HEIM
DEAR BREAKFAST
BETTINA & NICCOLO CORALLO
1. DRAMATICO
This is one of the most recent additions in Lisbon's cafe scene and has quickly become one of the local's favourite. Dramatico has an immense attention to detail and a great variety of coffee drinks. There's no WiFi, it's simply a place to unplug and enjoy. Also, banana bread is insane.
ADDRESS: Rua da Alegria 41E
COFFEE SERVED: La Cabra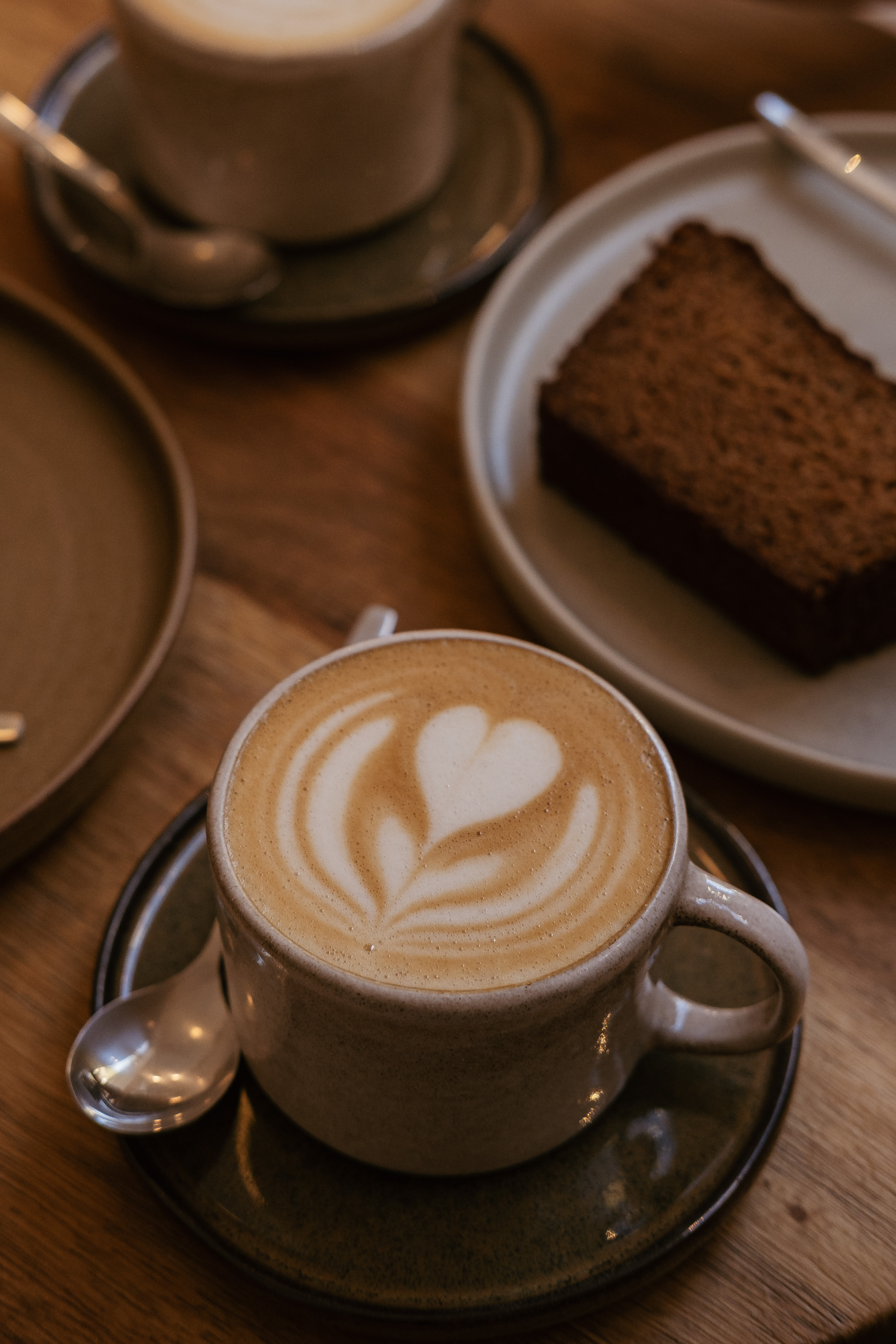 2. COPENHAGEN COFFEE CLUB
This Lisbon's cafe is extremely clean as well as very friendly towards those who want to study or work from there. Also, its name really tells you the main source of inspiration. The cappuccino is perfect for those you enjoy a little acidity. Lastly, their cinnamon cake is famous for a reason.
They are not only pet friendly but also laptop friendly 🙂
ADDRESS: Rua Nova da Piedade 10
COFFEE SERVED: Own blend by Copenhagen Coffee Lab
3. MILKEES
Undoubtedly this is the best place to go-to on weekends. The food is unbelievably good, especially the sweets. Their cookies are one of the best in town. Also the bagels. Really.
The place is not that big but still has a few tables only for laptops. Check out their chai latte.
ADDRESS: Rua Filipe Folque 7B
COFFEE SERVED: Roastberry Coffee Lab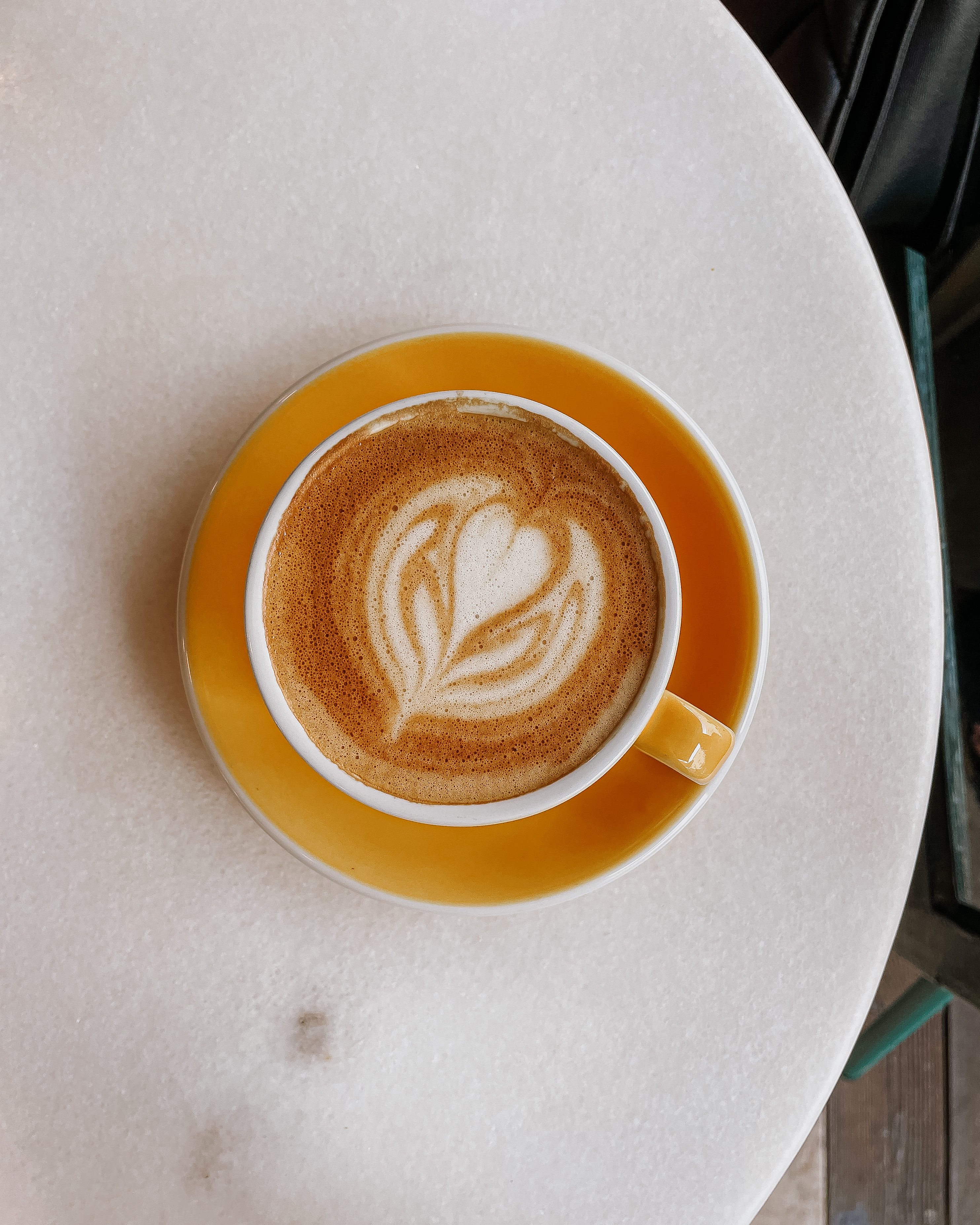 4. BUNA
Undoubtedly Buna is another must-visit place on Lisbon's Best Cafes list! Not only is their coffee great, but also the toasts. It is therefore a great option for a quick breakfast.The staff is super friendly and both locations are perfect to enjoy a cup of coffee while you read a book or magazine.
ADDRESS: Rua do Poço dos Negros 168 and Rua Santos-O-Velho 114
COFFEE SERVED: Drop Coffee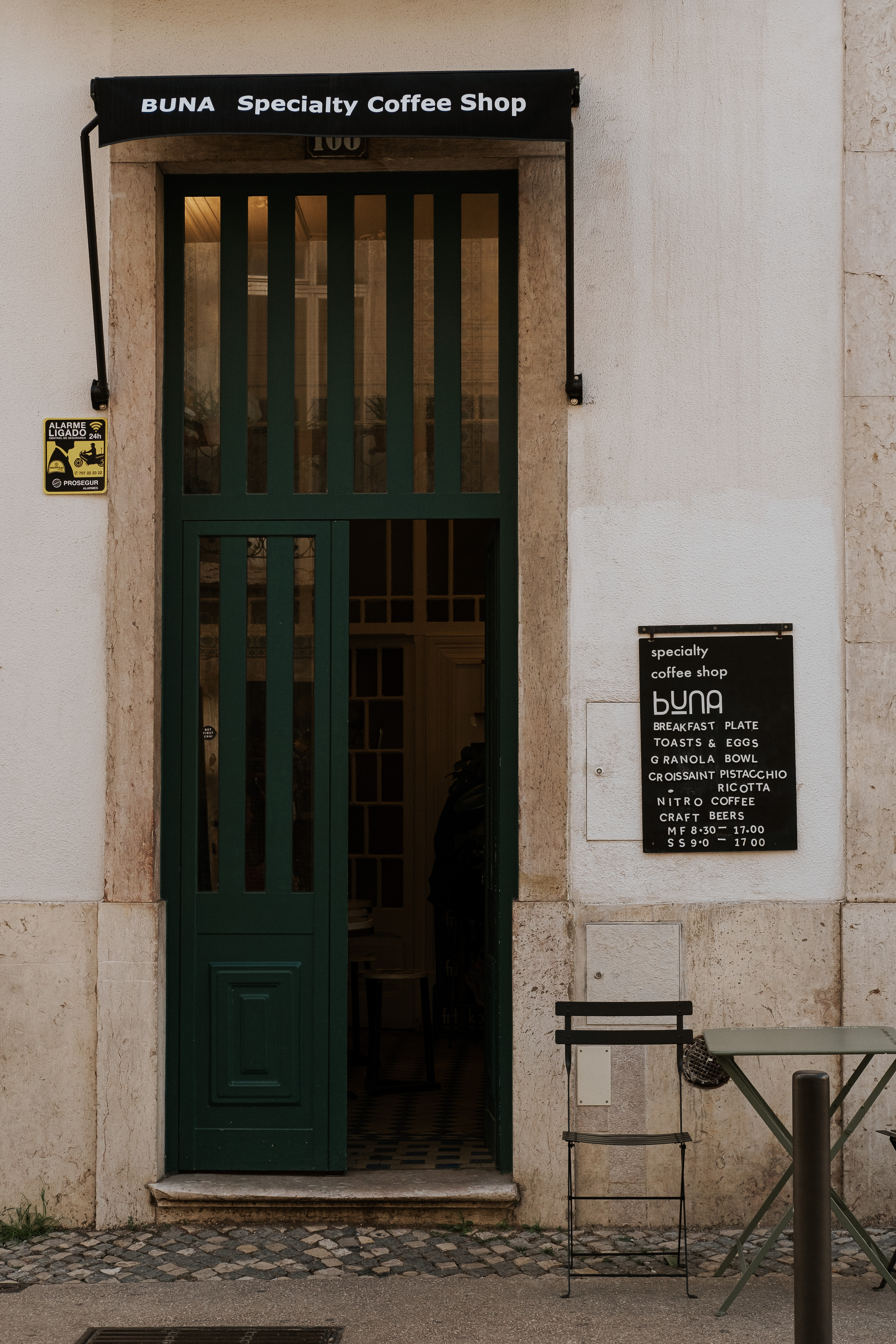 5. THE MILL
The Mill is a beautiful partnership between Madeline (Portuguese) and Paul (Aussie). Above all, it's a friendly environment with great food served in stunning ceramics. The best part? You can actually buy them on the spot.
The place is not only very clean and contrast-y with cork and marble but also laptop-friendly. They use arabica beans and you can pick between the house blend (Guatemala, Colombia and Brasil) or the Single Origin that changes every month.
There's coffee for all different strokes, even in case you would like some alternatives to milk (almond, lactose-free, etc). Finally, make sure to try the carrot cake.
ADDRESS: Rua do Poço dos Negros 1
COFFEE SERVED: Own Blend The Mill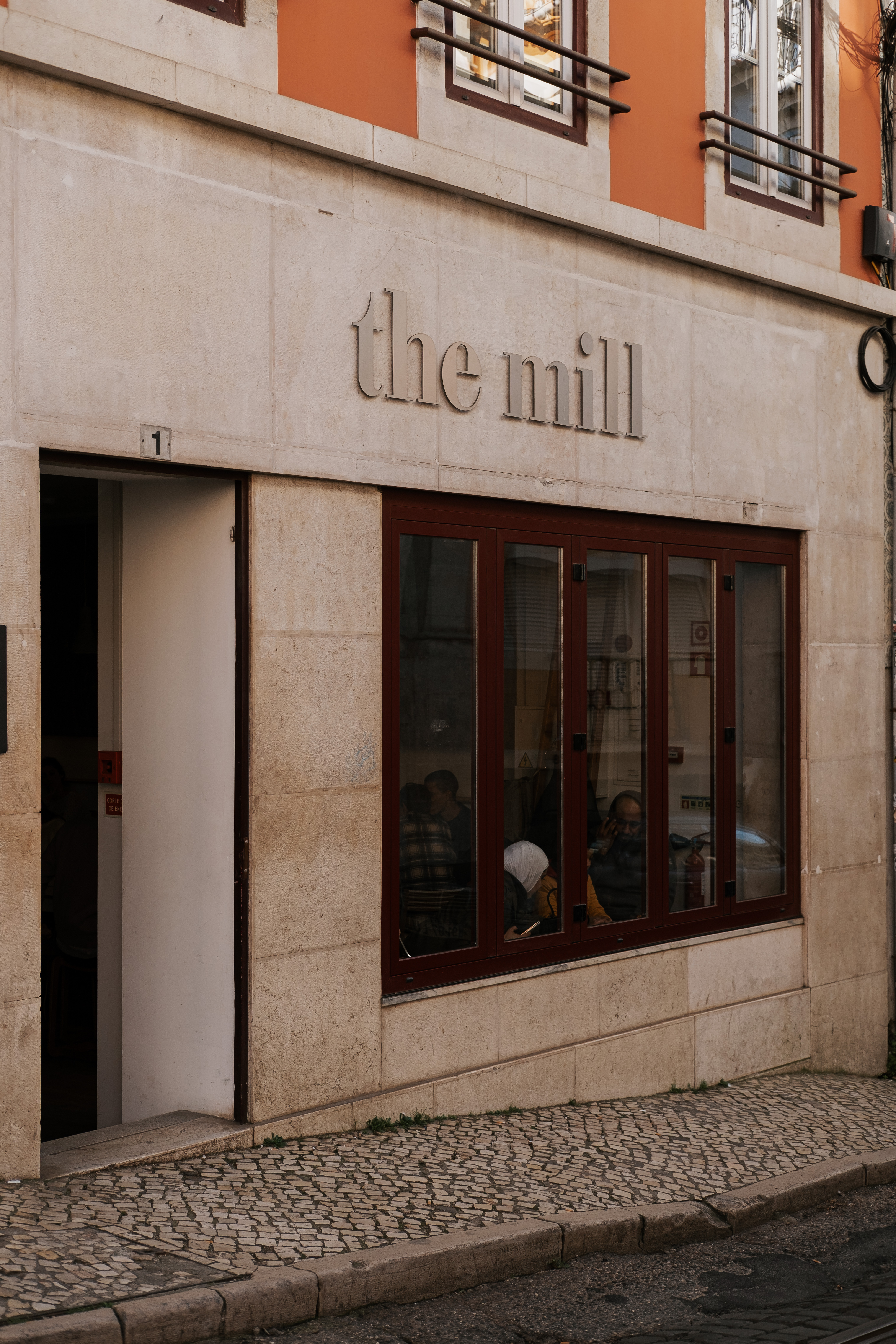 6. HELLO KRISTOF
Address: Rua dos Poços dos Negros 103
Imagine a super minimal approach with a Scandinavian vibe as well as one of the best gluten-free carrot cakes in all of Lisbon's cafes. That's Hello Kristof. The coffee is also great and they have a big magazine collection if bringing your laptop is not in the cards for you.
ADDRESS: Rua do Poço dos Negros 103
COFFEE SERVED: Kiss the Hippo Coffee Fitzrovia
7. SEAGULL
It's part of the Heim family (the owners are the same) and therefore when the place opened the expectations were high. And you know what? It definitely didn't disappoint. Once you have had your coffee try the Mac & Cheese and the cottage cheese pancakes. They're amazing! On top pf that, Seagull is located in one of the most beautiful areas in Lisbon.
ADDRESS: Rua da Palmeira 23
COFFEE SERVED: A Flor da Selva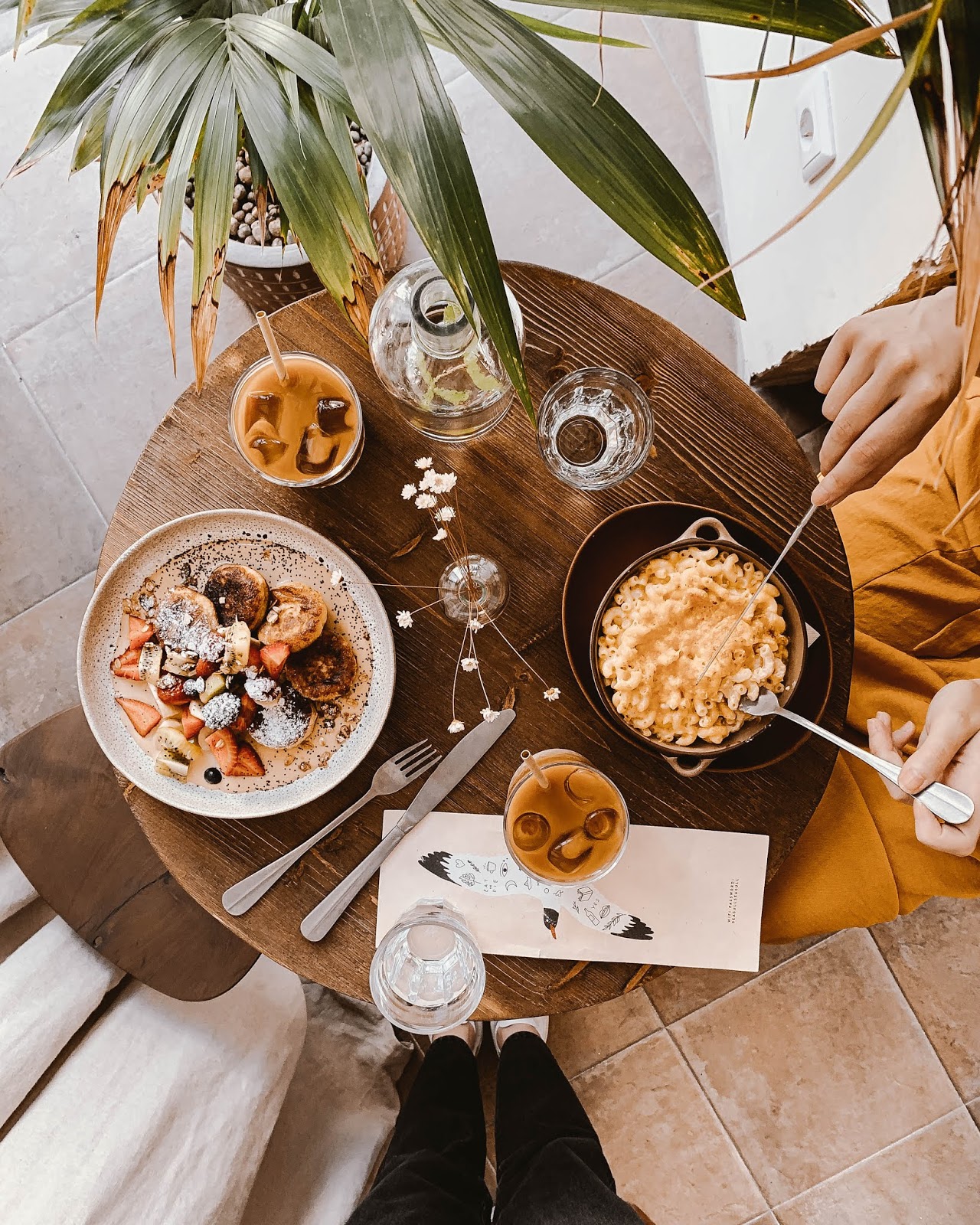 8. HEIM
Undoubtedly, Heim's pancakes are one of best in Lisbon! What's more there are no signs of that changing anytime soon. Also, the space is beautiful (plant lovers, this is for you) and people are always happy and ready to help you. Not only should you opt for the sweet pancakes but also the avocado toasts are on point. They have a variety of brunch menus, you just need to choose what suits you the best.
ADDRESS: Rua Santos-O-Velho 2 e 4
COFFEE SERVED: A Flor da Selva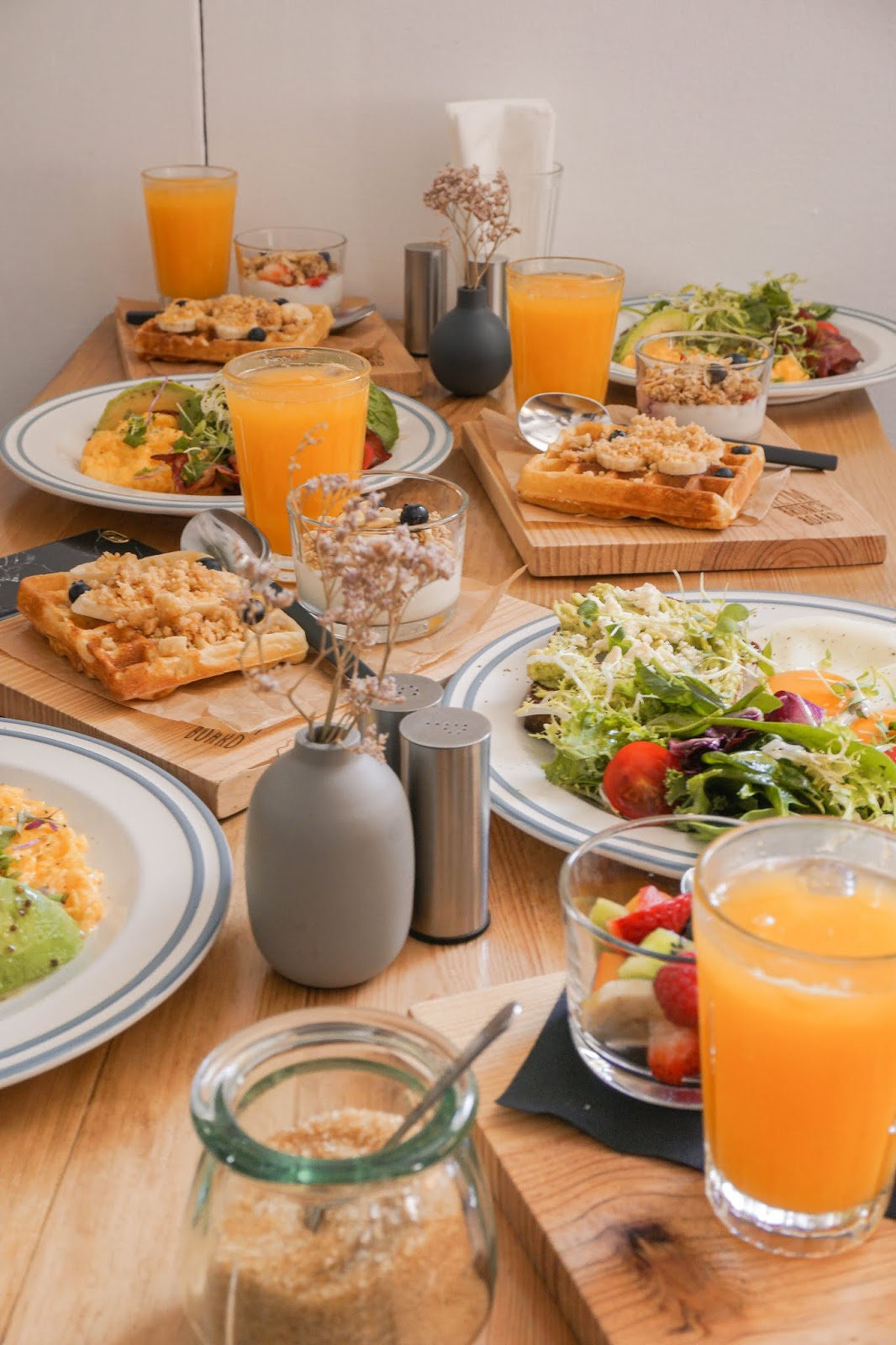 9. DEAR BREAKFAST
Address: Rua das Gaivotas 17 and Calçada São Francisco 35
It's without a doubt one of the most beautiful cafes in Lisbon where you can have some delicious eggs Benedict. And if you still have space in your tummy, try the croissants with a latte. The Calçada São Francisco location the best one where you can watch the trams passing by while drinking coffee and soaking in some of the Lisbon magic.
ADDRESS: Rua das Gaivotas 17 and Calçada São Francisco 35
COFFEE SERVED: A Flor da Selva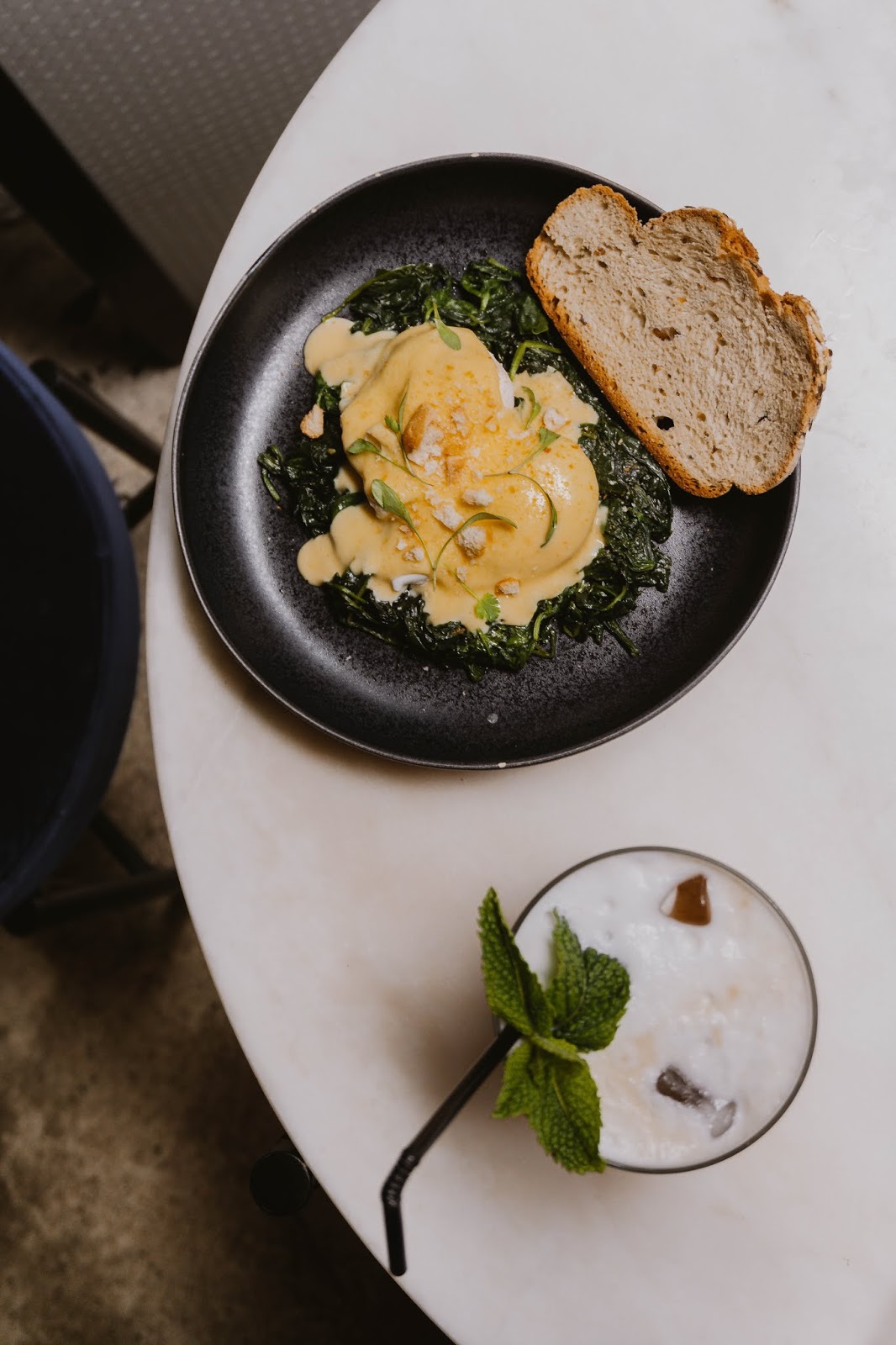 10. BETTINA & NICCOLO CORALLO
Bettina & Niccolo grind their own beans from São Tomé & Principe right in front of you and, what's more, they do it daily. It's impossible not to drool with the absurd chocolate spread they have with cacao that also comes from the aforementioned islands.
You can tell everything is made with love and it's a big win for all. It's a small and simple place but very comfy.
ADDRESS: Rua da Escola Politécnica 4
COFFEE SERVED: House blend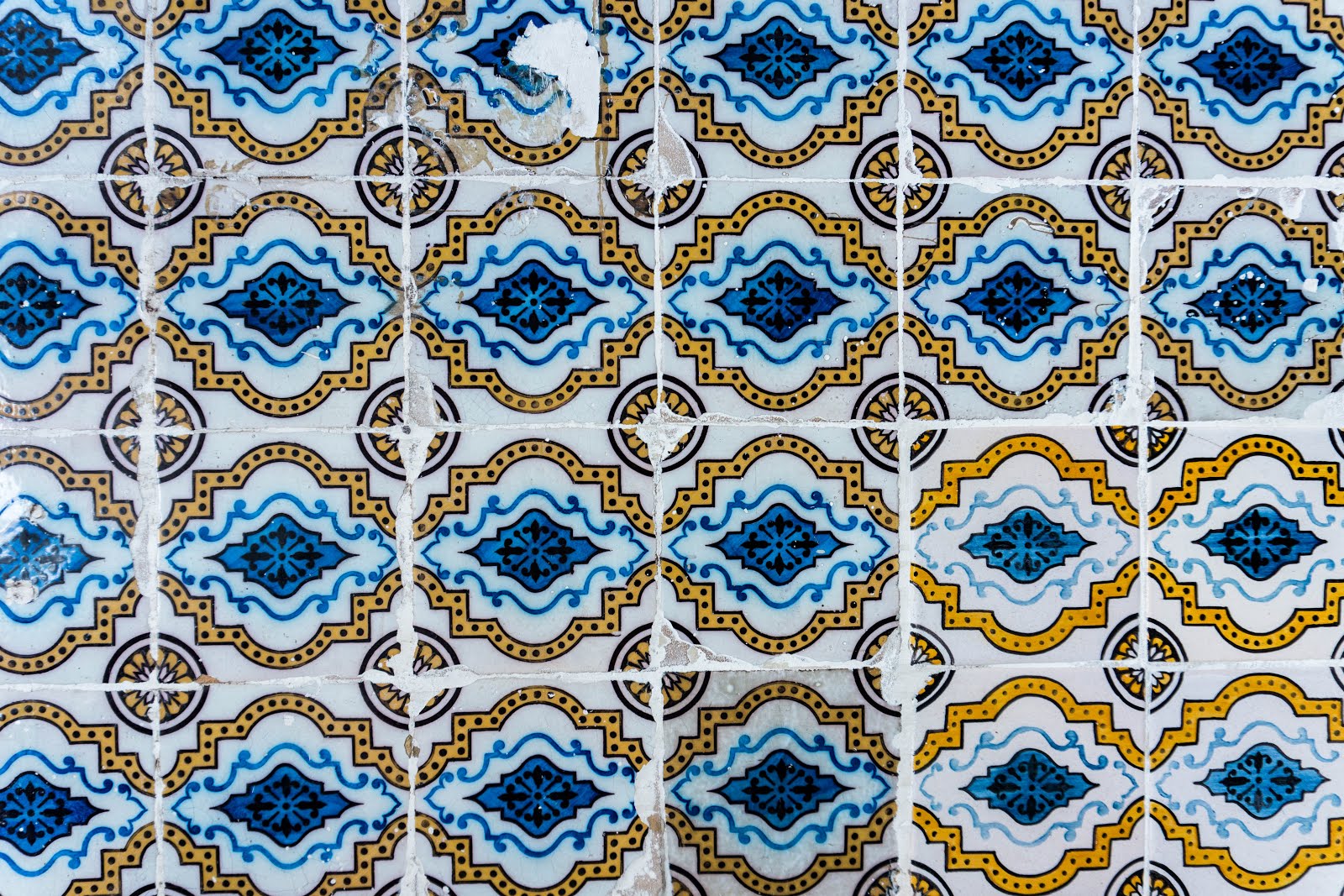 FINAL TIPS
To conclude – if you only had to choose just three places from the above list of Lisbon's best cafes, then we would recommend the following:
Firstly, Dramático – because it is a perfect place to drink coffee with a friend.
Secondly, Milkees – because of their cookies and great place to work with your laptop.
And finally, Bettina and Niccolo Coralo – For coffee to-go (and chocolates).
Above all, many thanks to Andreia from @heyandiehey for sharing her favourite coffee shops of Lisbon.
Make sure to check her Instagram Profile and follow her beautiful journeys!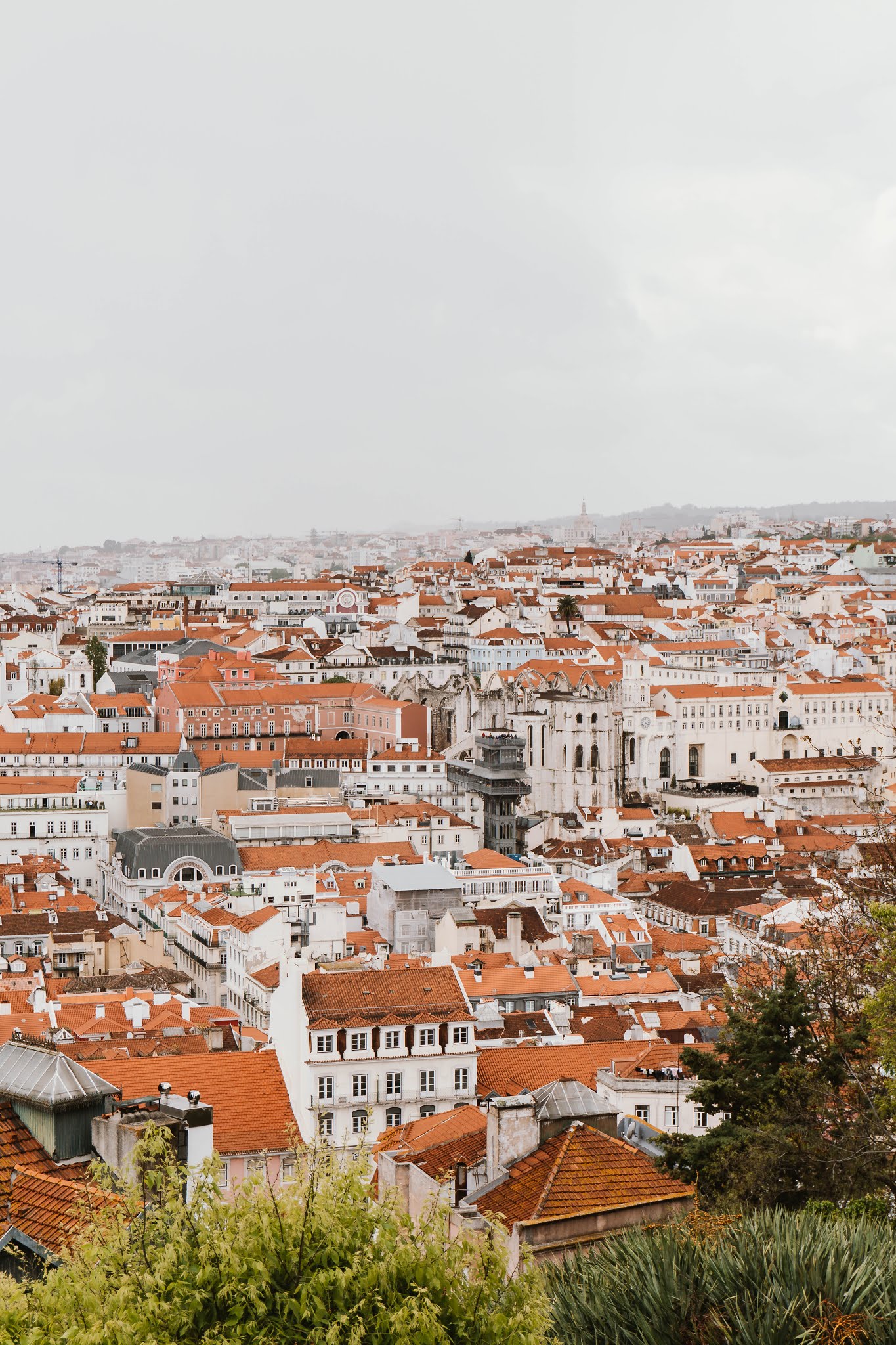 In case you are searching for more inspiration for traveling, then perhaps some of my other Guides will be useful:
Guide to the 10 Most Beautiful Beaches in Mallorca (the famous ones)