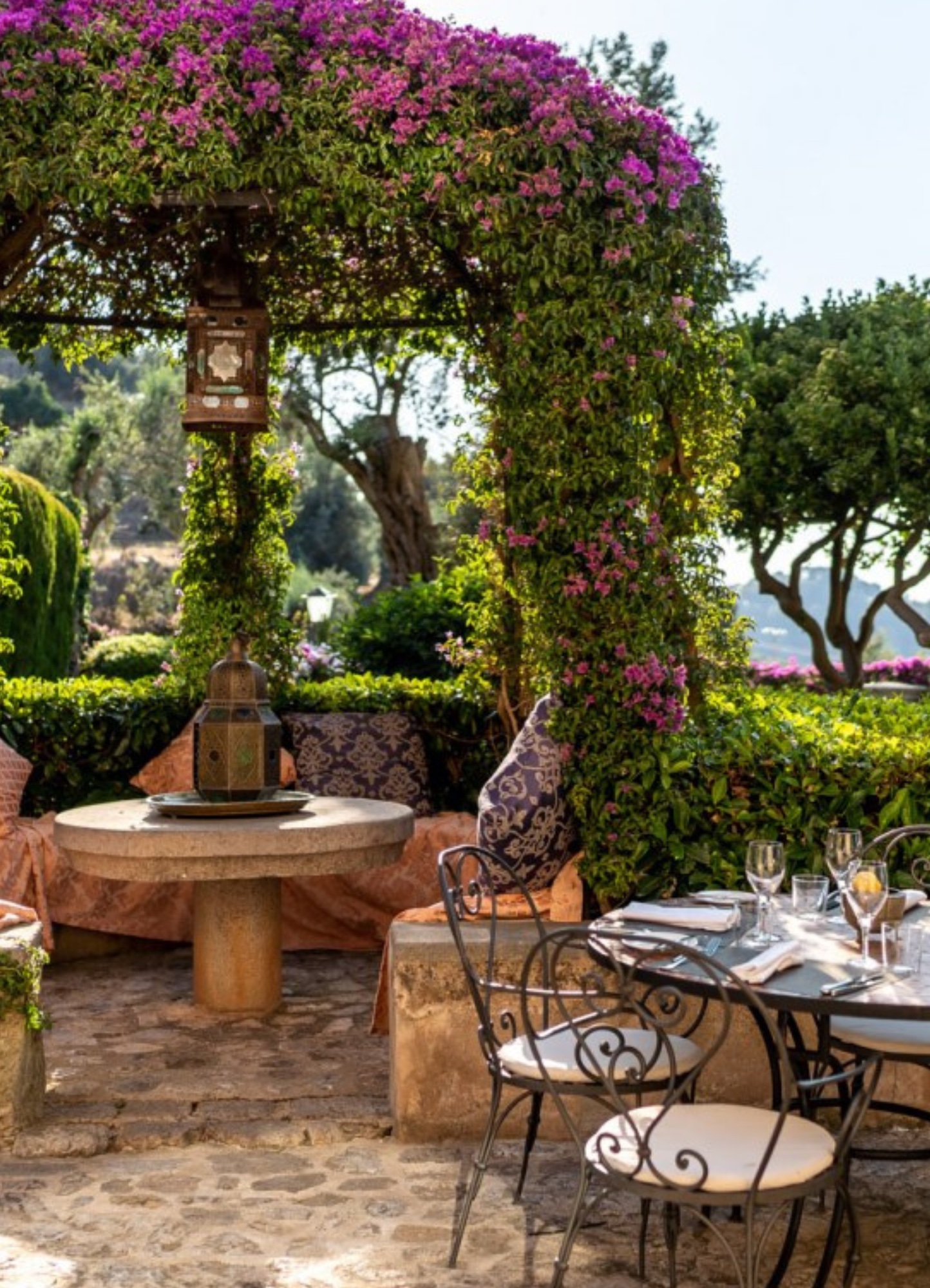 MALLORCA – BEST ADULTS-ONLY HOTELS
Are you planning on visiting Mallorca during your trip to Spain but you want to make sure you stay in an adults-only hotel?
In order to help you plan your visit, I have preselected 17 beautiful hotels where only adults can stay in Mallorca.
From charming Palma, to the romantic 'calas' on the east coast, Mallorca is ideal for an adults-only holiday. It offers amazing culture, beautiful nature, and delicious local food and wine. Otherwise, lie on a white sandy beach alone or with your loved one and let all your worries drift away on the Mediterranean…
However, knowing exactly where to stay can make or break this grown-up trip. A honeymoon or quiet getaway could be ruined by a poolside of families and young kids! Luckily, you just have to read on to find out more about the top adults-only hotels in Mallorca…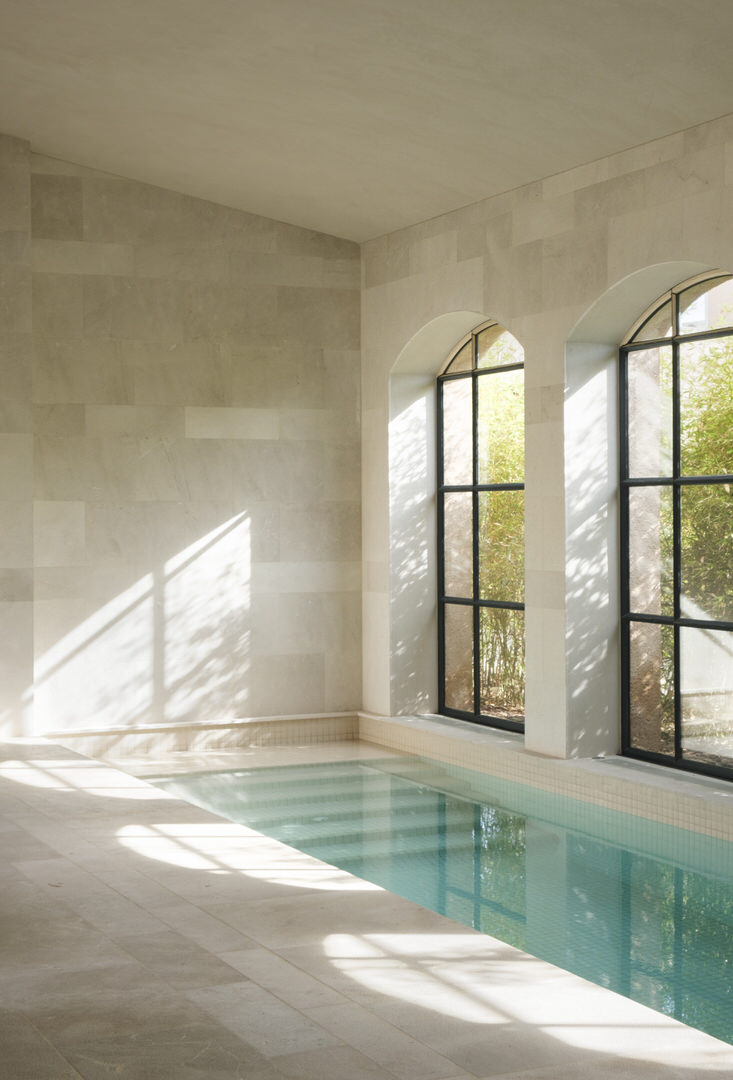 INTRO
Mallorca may be relatively small but it is beloved by all! It really gets booked out months in advance and those places that are left are, let's say, not the prettiest, and then they can also cost a lot.
Make sure it does not happen to you and that you book early. My tip here would be to book the accommodation as soon as you have decided to go. Often you can cancel the hotels up to a few weeks or days before you go, but that way at least you have something locked in.
My general rule would be to book around 9 months before, or at least before Christmas, as everyone starts their holiday planning in January when the post-Christmas and New Year's Eve blues hit!
Read my Guide to the Best & the Worst time to visit Mallorca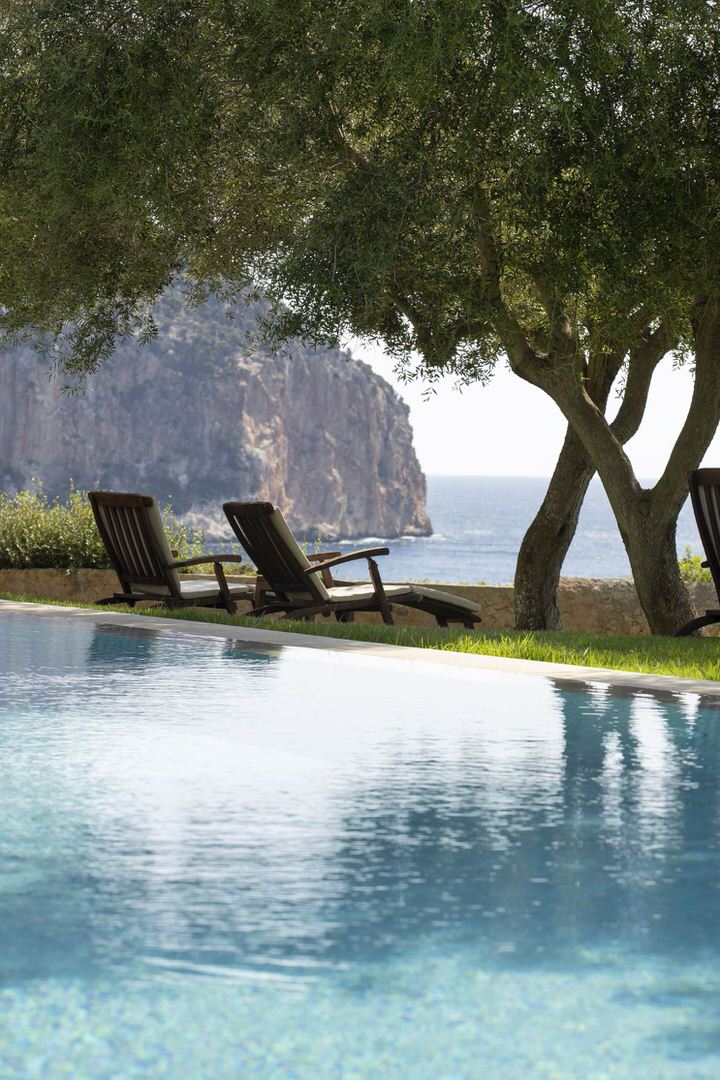 15 BEST ADULTS-ONLY HOTELS IN MALLORCA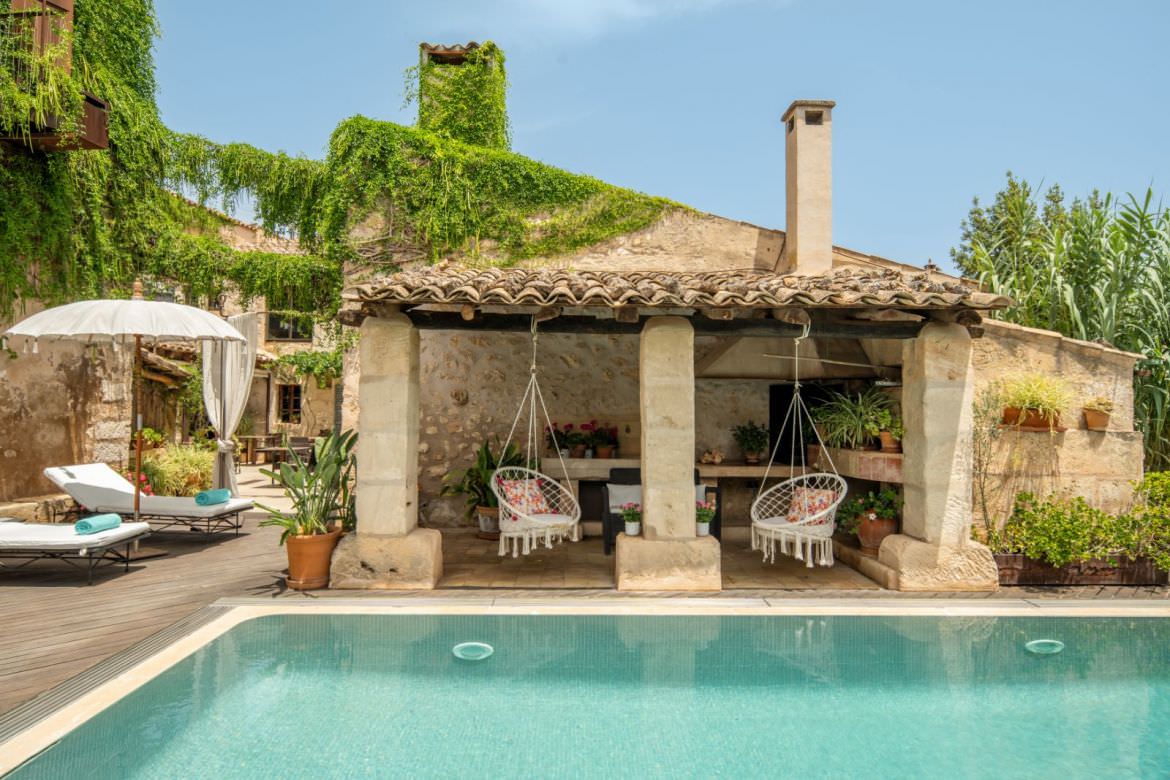 NORTH-WEST
Ca's Xorc is a stunning estate dating from the 1700s in the Tramuntana Mountains, between Deia and Soller. This secluded location means it is ideal for adults seeking a tranquil but luxurious stay. The 15 rooms all offer unique perks such as private balconies but share a warm, traditional decor. Otherwise, the hotel boasts incredible terraces and gardens, as well as an infinity pool overlooking the valley! Finally, there are two restaurants nearby serving delicious Mallorcan cuisine, including one in the hotel's intimate, former olive oil mill! You can book it here.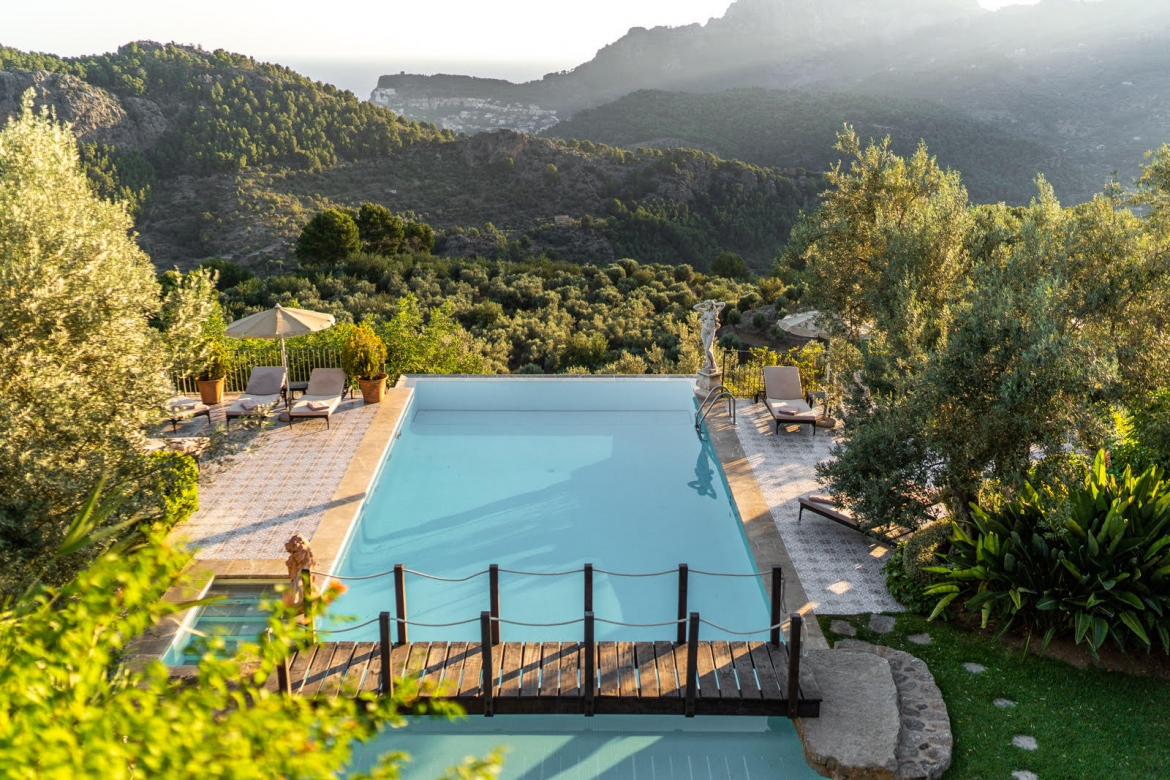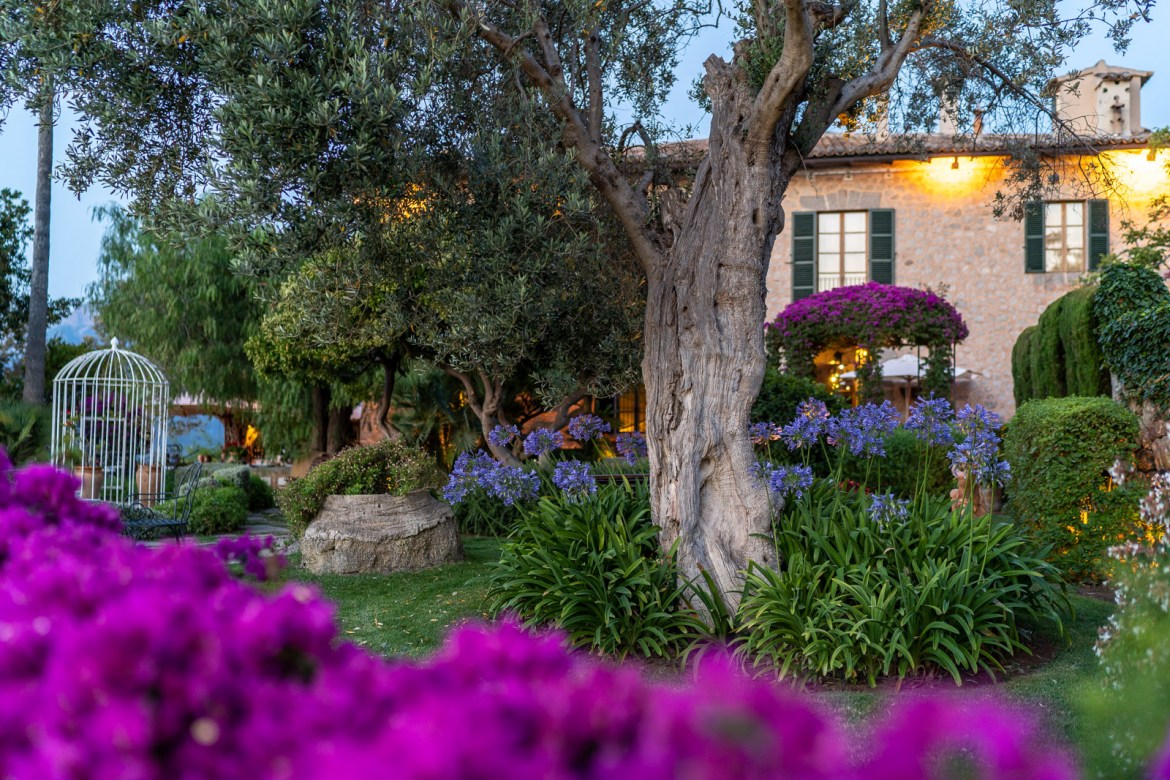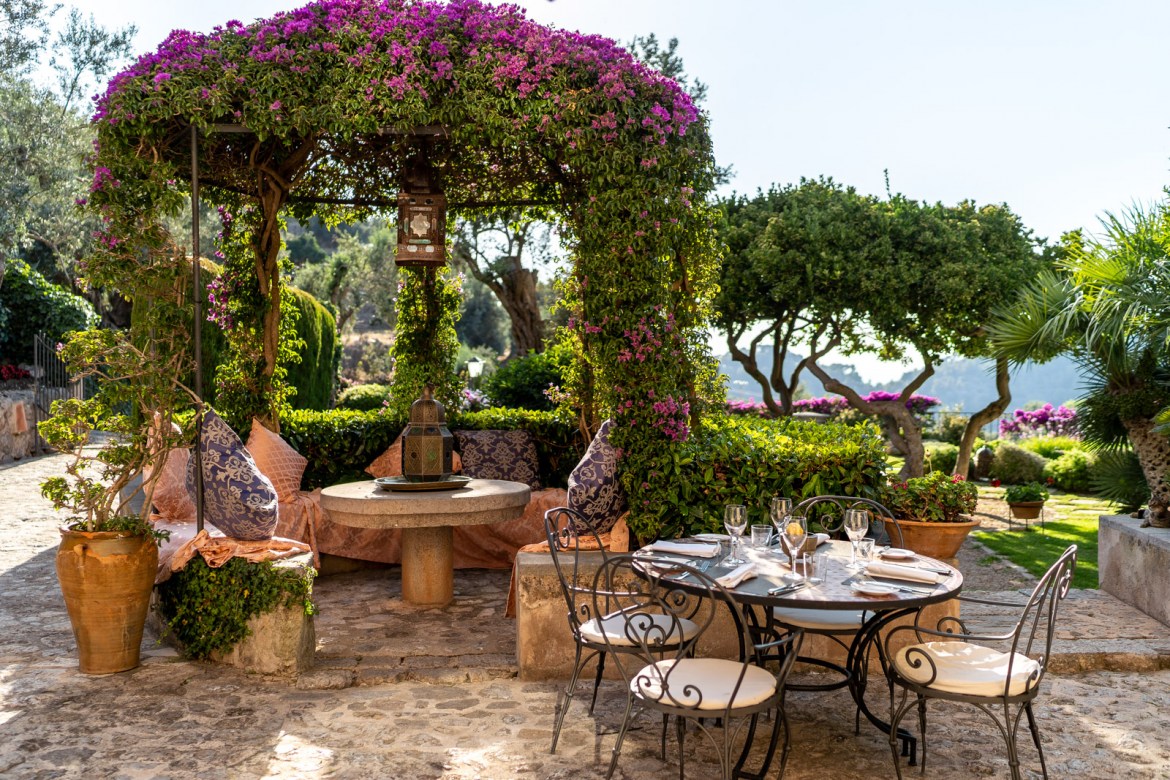 NORTH-WEST
Just outside Valldemossa, Son Viscos offers a tranquil, countryside getaway to unplug and unwind. The interior design is light and clean, and equal parts contemporary and traditional. Additionally, there are only five rooms giving Son Viscos an intimate, exclusive feel. Lastly, the private grounds are full of amazing features such as a stone pool, old mills, and pretty orchards. They also serve delicious food and drink in a casual way in the hotel's gardens and lounge.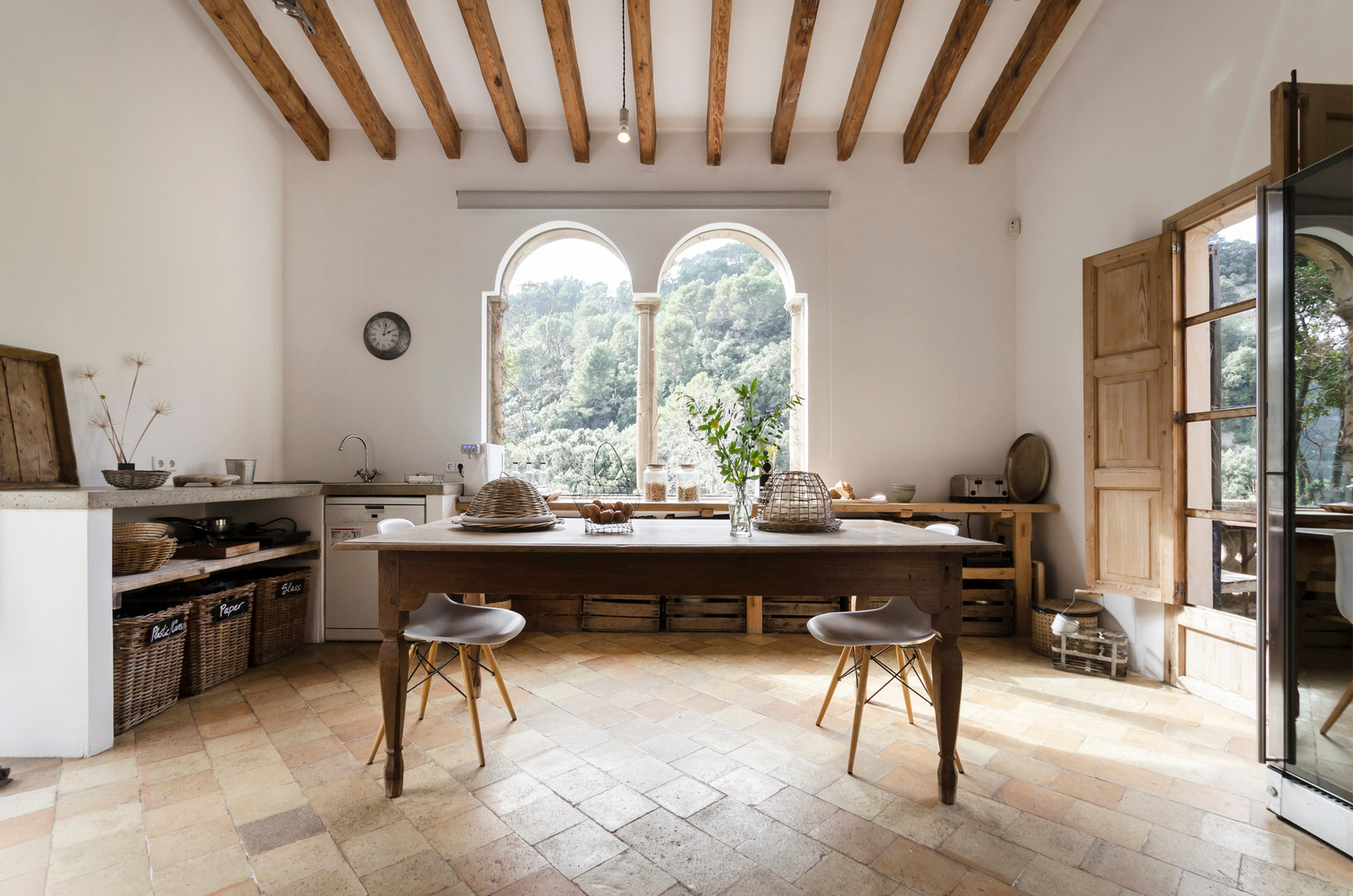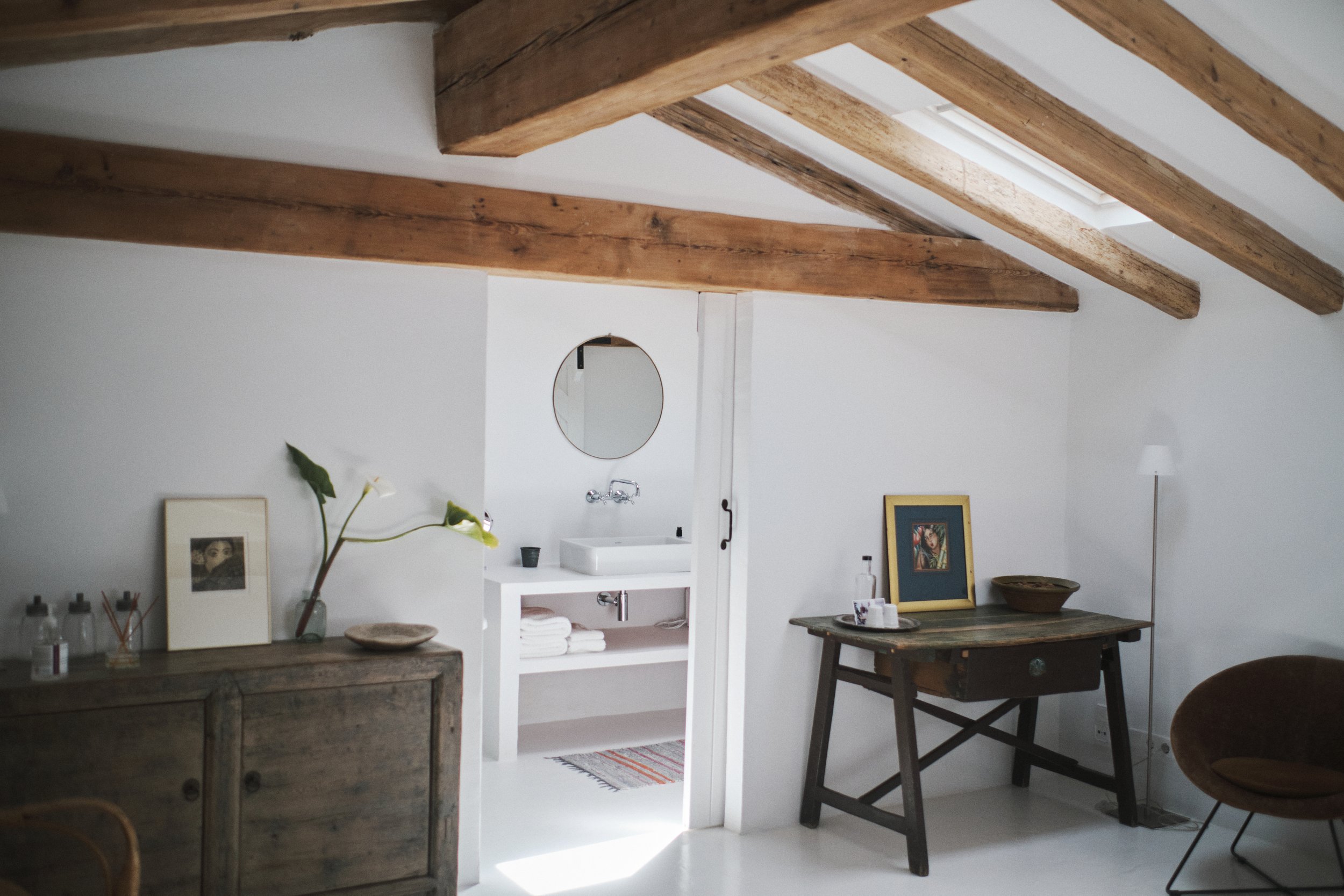 SOUTH EAST
This chic boutique hotel is in the heart of Palma. Highlights include a large roof terrace with an infinity pool and a resident, Michelin-starred chef. Moreover, the interior design is beautifully elegant with photography, abstract art, and wooden floor tiles. Also, El Lorenc boasts a small spa and a well-equipped gym. Therefore, it offers a sophisticated, stylish place for an adult city break.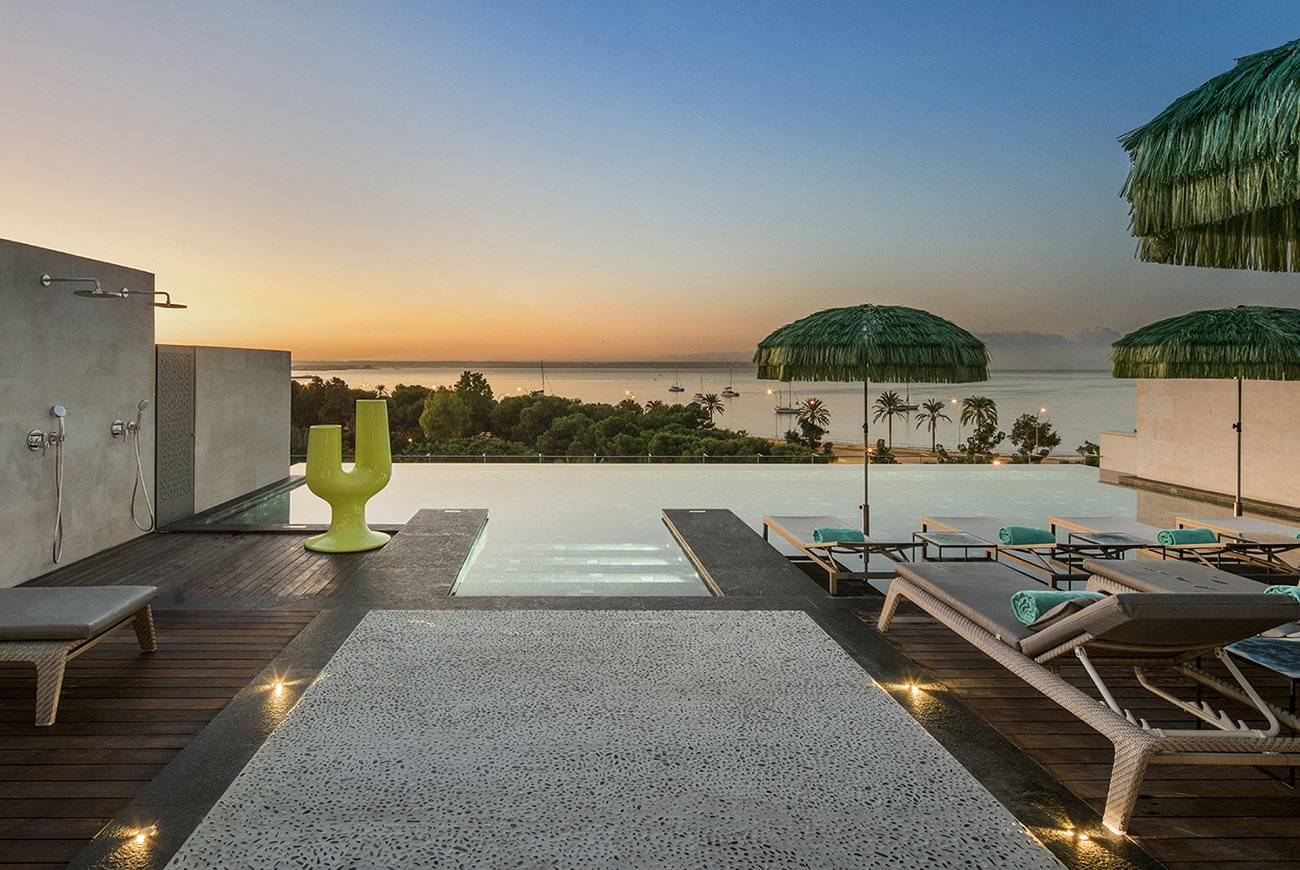 CENTER
Can Joan Capo is in historic Sineu in the center of Mallorca. Here, you can choose from one of eleven tasteful, contemporary rooms. The attic room Ses Sales is our top pick for its stone arch, sloping ceilings, and private balcony. Additionally, the hotel serves delicious Mediterranean dishes on its peaceful patio. Also, don't miss the tapas and wine tasting in the wine cellar! Finally, there is a generous salt-water pool, a large terrace, and a massage room and sauna.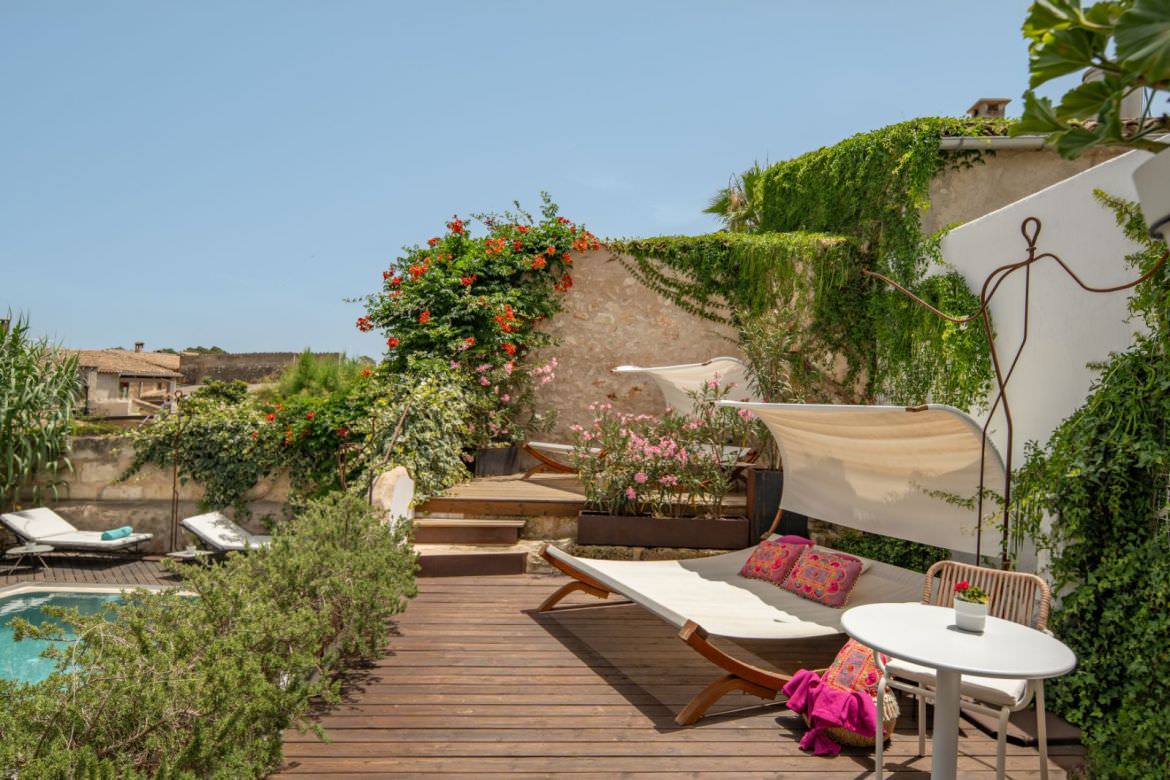 CENTER
In the heart of Mallorca, Son Foguero offers adults a relaxing retreat in a beautiful countryside setting. Indeed, this commitment to well-being includes an approach to food that is healthy and delicious. Also, the hotel offers free yoga classes every morning. The rooms are as zen and minimalist as Son Foguero's concept. Finally, the grounds and pool are beautiful as well!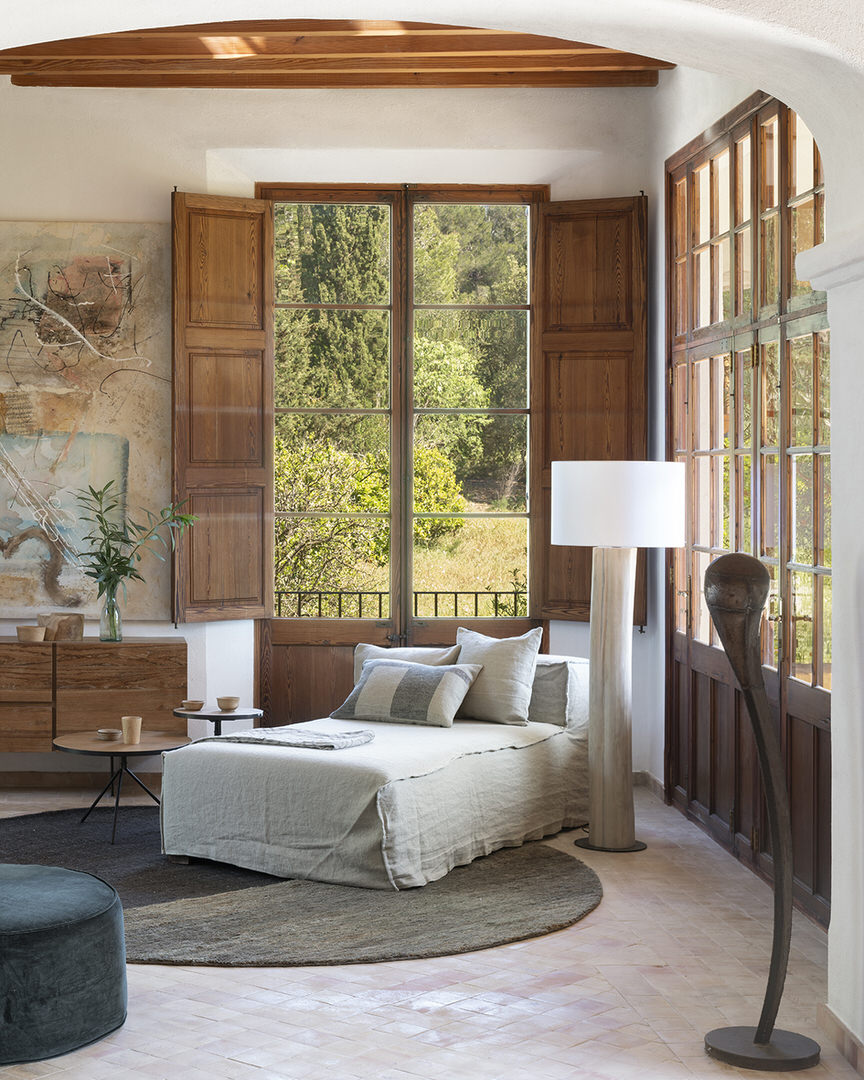 CENTER
This agrotourism finca is located on a breathtaking olive grove in the center of the island. Moreover, the site produces the best olive oil in Spain. The modern rooms have gorgeous light stone and wood furnishings and features such as wood-burning stoves. Also, a gourmet, Mallorcan meal is prepared several nights a week. However, the really unique selling point is that guests can help pick the estate's olives and make them into delicious oil. Otherwise, there is a mid-sized pool and solarium.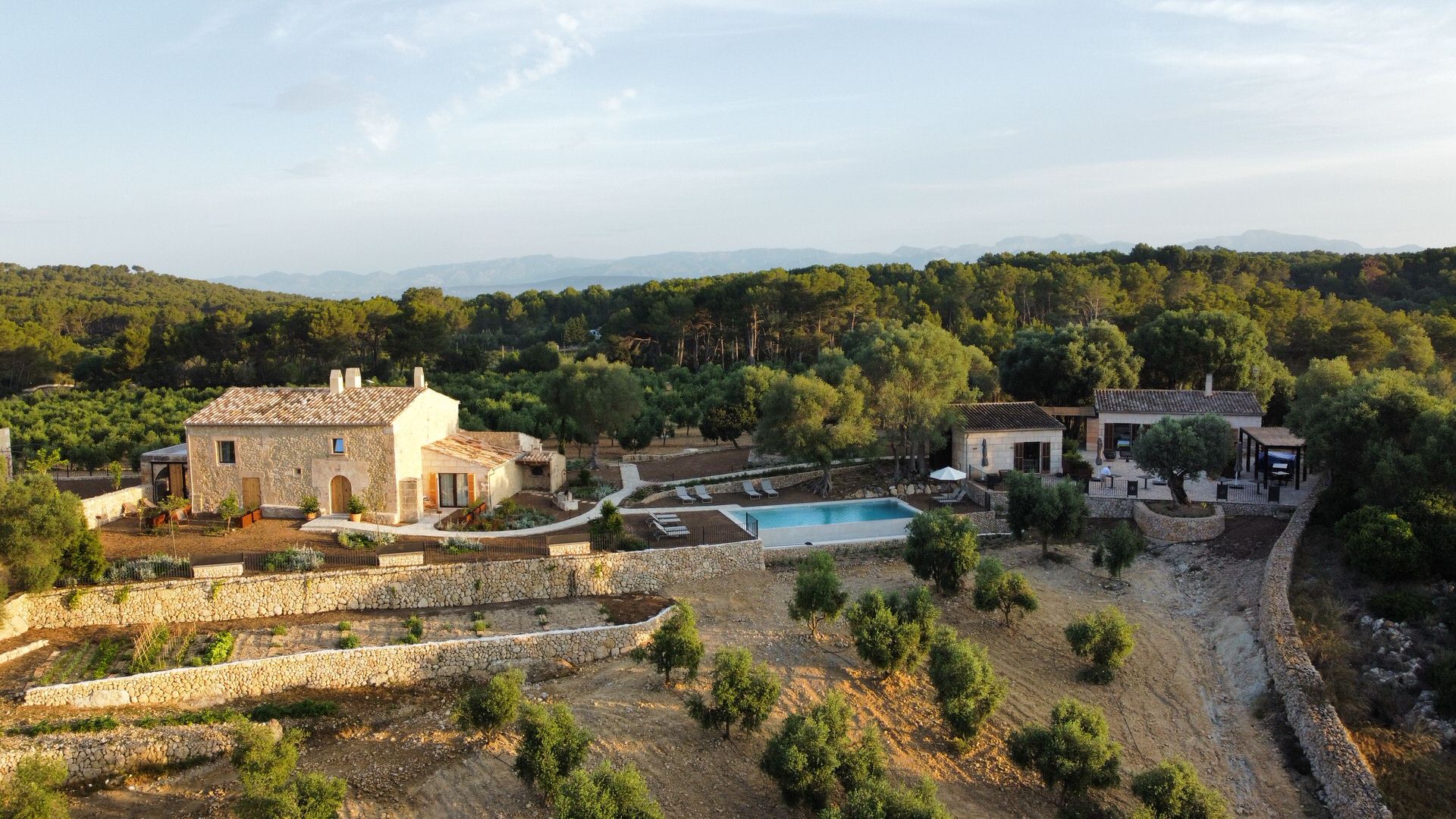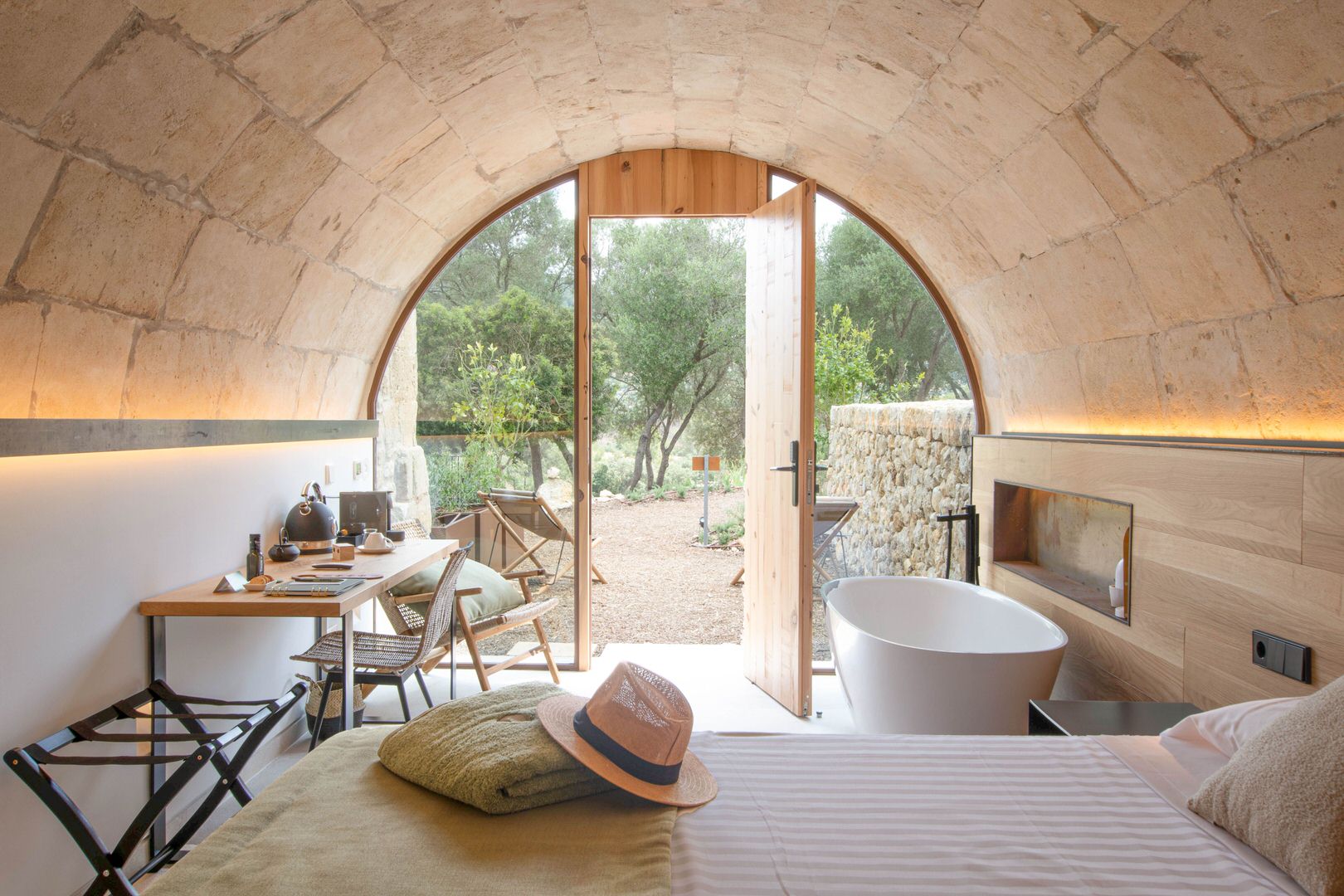 NORTH-EAST
The Yartan is in quiet, historic Arta, a gorgeous town on the North-East coast of the island. Yartan's unique features include a Hammam and a stone-walled winery. The rooms are spacious, light, and minimalist, and some have balconies or terraces. Additionally, there are peaceful outdoor areas such as a dining terrace and a pool. Therefore, Yartan balances its central location in Arta with a deeply relaxing ambiance.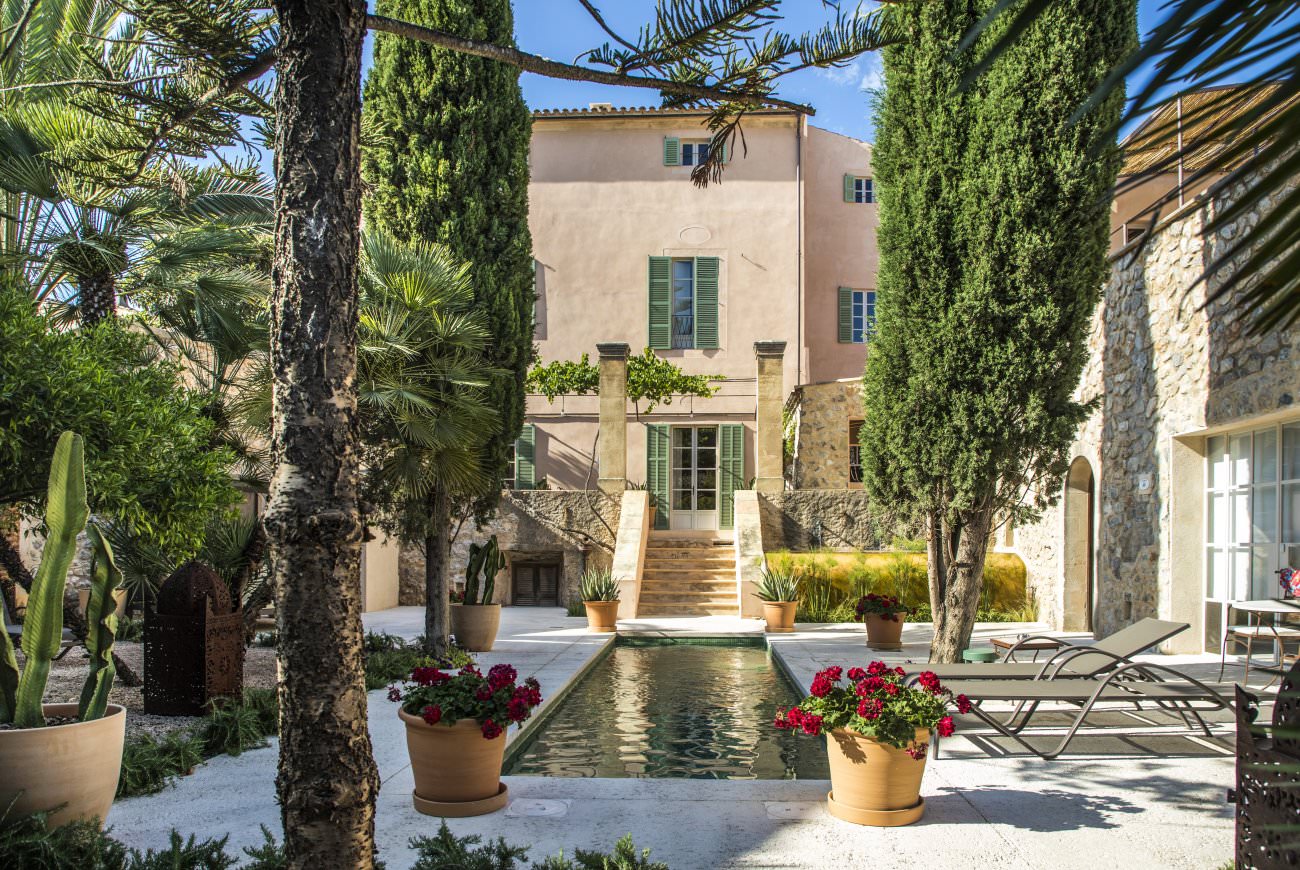 NORTH-EAST
This five-star, clifftop adults-only hotel offers stunning views over Canyamel Bay. Inside, the rooms do not disappoint either, with a calming, minimalist decor. Moreover, some boast wooden beams, sun terraces, marble bathrooms, or free-standing baths. The restaurant has a covered, outdoor terrace which is beautiful after dark. It serves delicious food, which is a combination of Mexican and Mediterranean styles. The spa has a large menu, and you can also relax on the hotel's private beach or yacht!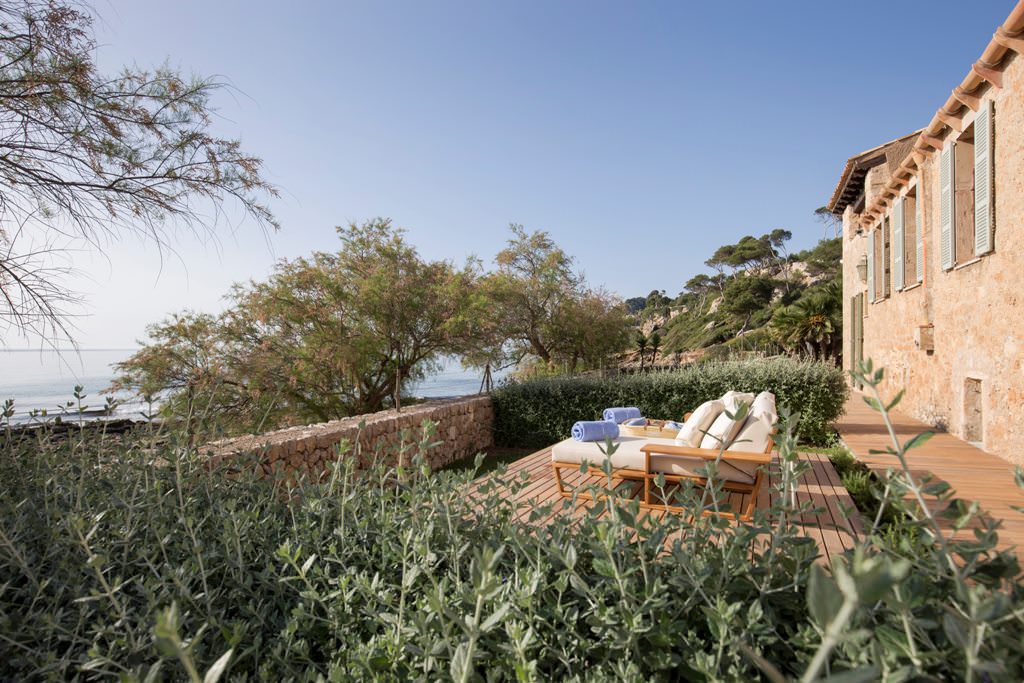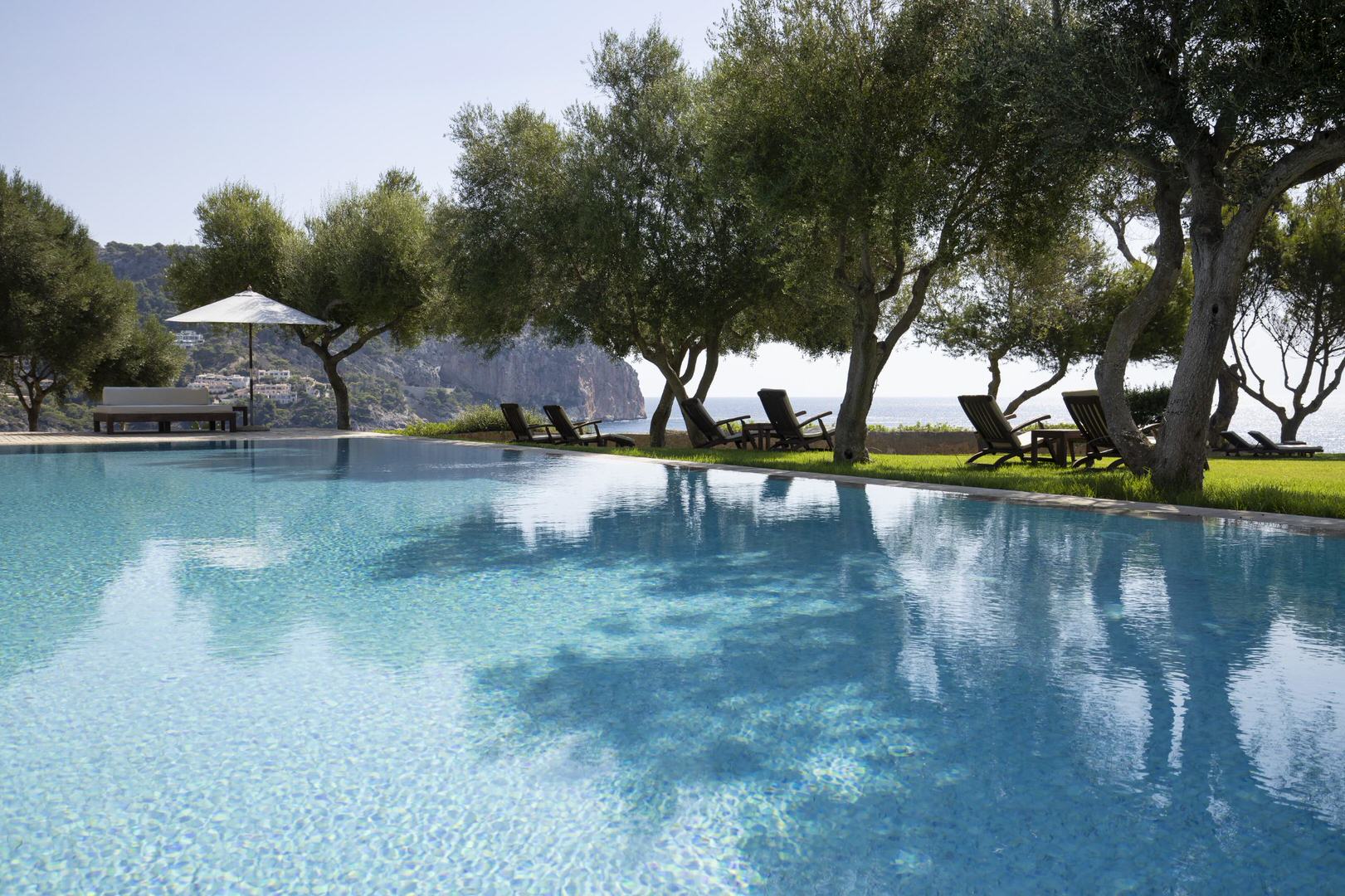 SOUTH-EAST
Cap Rocat is definitely one of the most impressive hotels (and most expensive) on this list. It is in a former military castle on a clifftop over Palma Bay. However, this fortress is now a state-of-the-art hotel with huge, gorgeous rooms, two restaurants and pools, and every other luxury you'd expect.
Furthermore, there are jaw-dropping private terraces with sea views. Also, the spa has great treatments and an incredible indoor saltwater pool. Cap Rocat is a 25-minute drive from Palma. Therefore, it is perfect for those seeking a luxury retreat without missing out on the delights of the capital.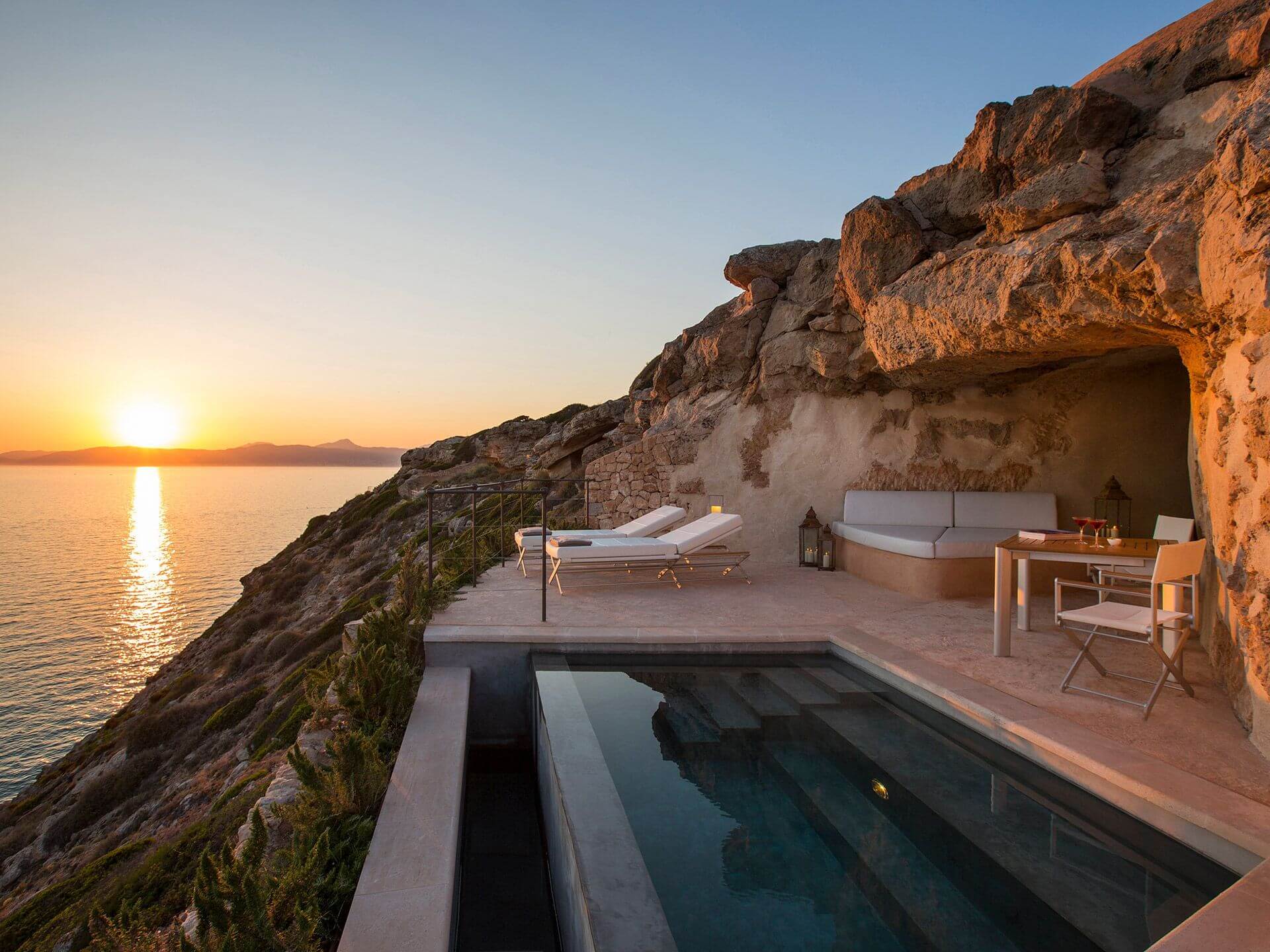 NORTH-WEST
Just outside gorgeous Soller on the North-West coast, Ca N'ai offers a luxurious countryside getaway. Each of its 29 rooms is spacious and comfortable and features tasteful modern and traditional touches. The restaurant offers delicious, seasonal Mallorcan cuisine and tapas. Otherwise, enjoy the hotel's glorious natural surroundings which include views of the Tramuntana Mountains. Finally, the pool is amazing, boasting a beautiful terrace and a bar based in the former waterwheel building.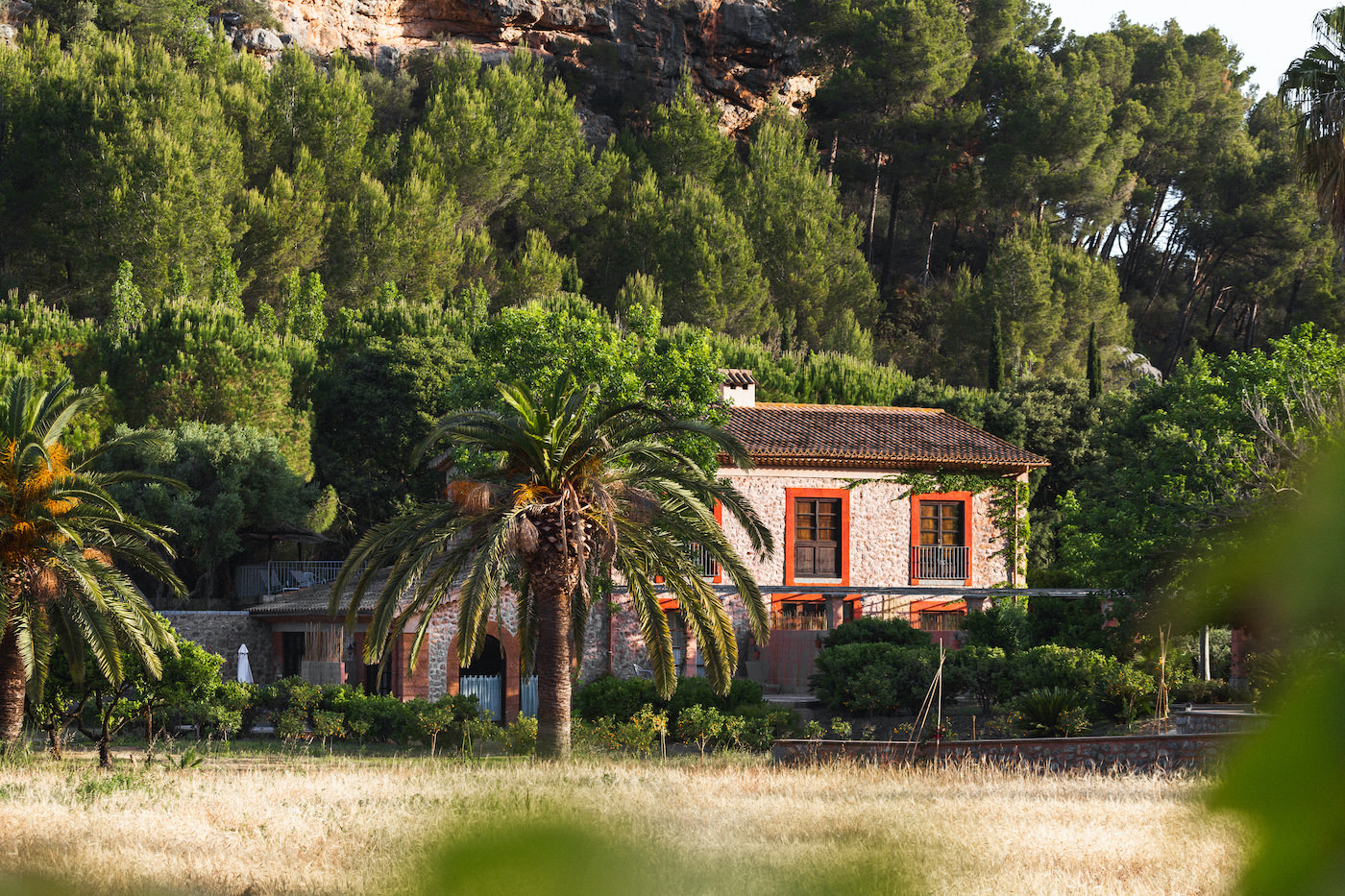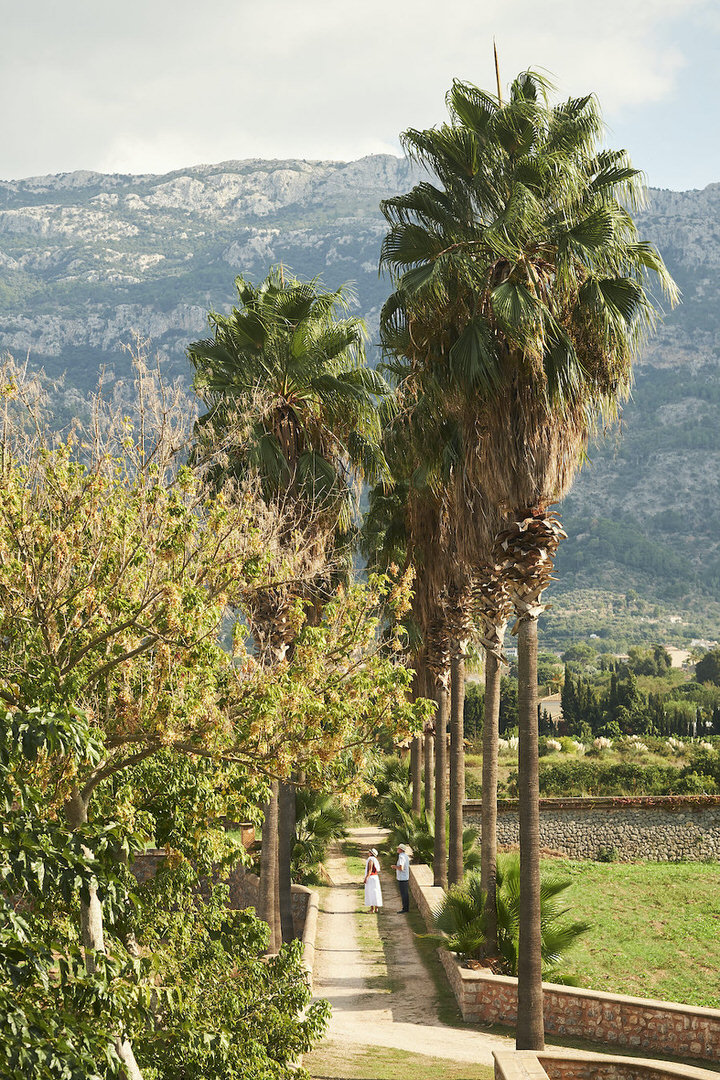 CENTRE
This five-star, rural retreat in the center of Mallorca is as luxurious as it is simple. The 25 rooms are large, light, and minimalist. Furthermore, a chef with two Michelin stars runs its Jacaranda restaurant. He uses ingredients from the hotel's gardens in a superb menu that changes regularly. Otherwise, it has one of the top wellness resorts in Spain. Here, you can have free yoga lessons or access to the pools and gym.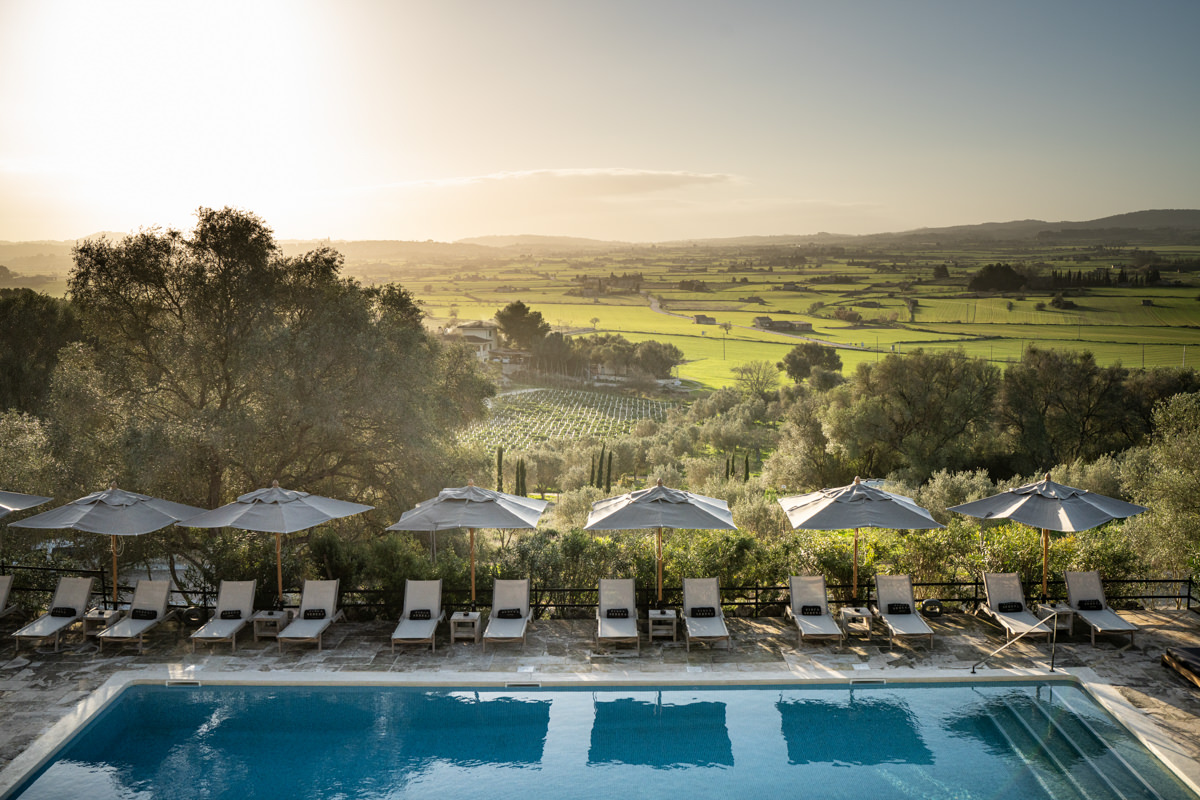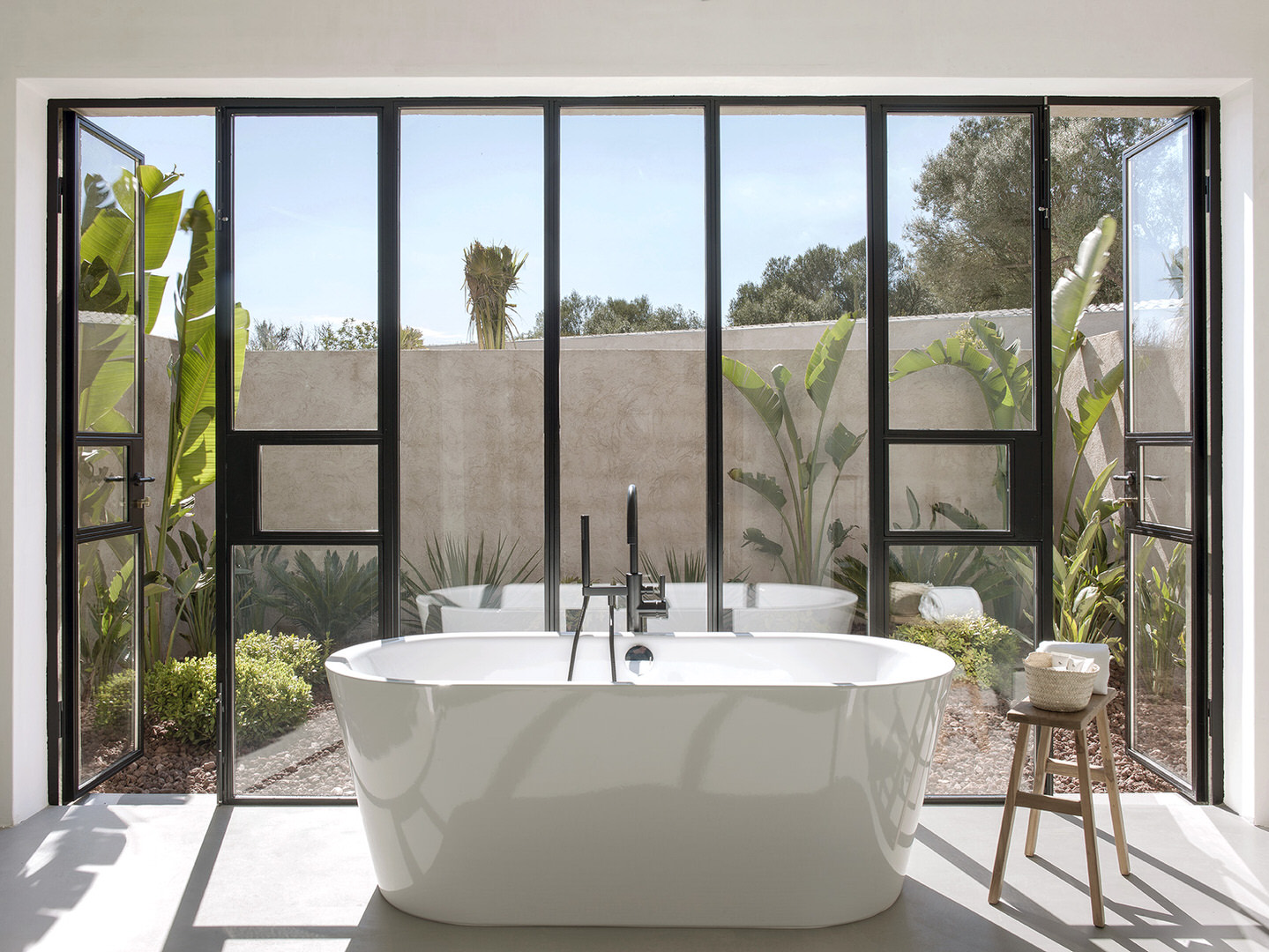 NORTH-EAST
In a beautiful natural park, Fonsanta offers a five-star stay and the only thermal spa in the Balearic islands. There are 37 rooms, with warm, low-key designs and amazing features such as private terraces. The restaurant offers Mediterranean fine dining in a trendy setting with contemporary art. There are two big swimming pools on the hotel's beautiful grounds, as well as access to nearby salt marshes, forests, and beaches. However, the gorgeous spa with natural hot springs is Fontsanta's winning feature.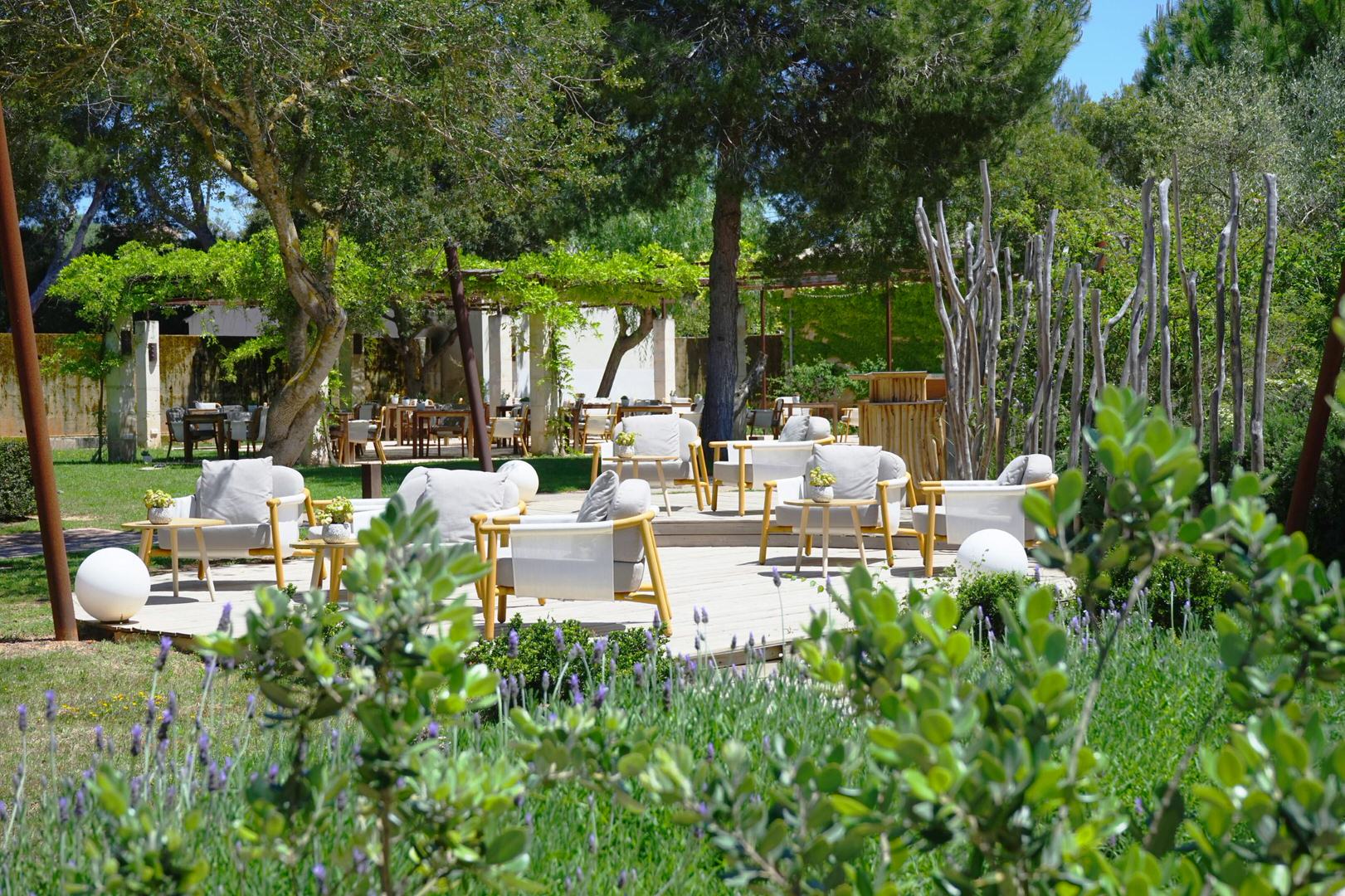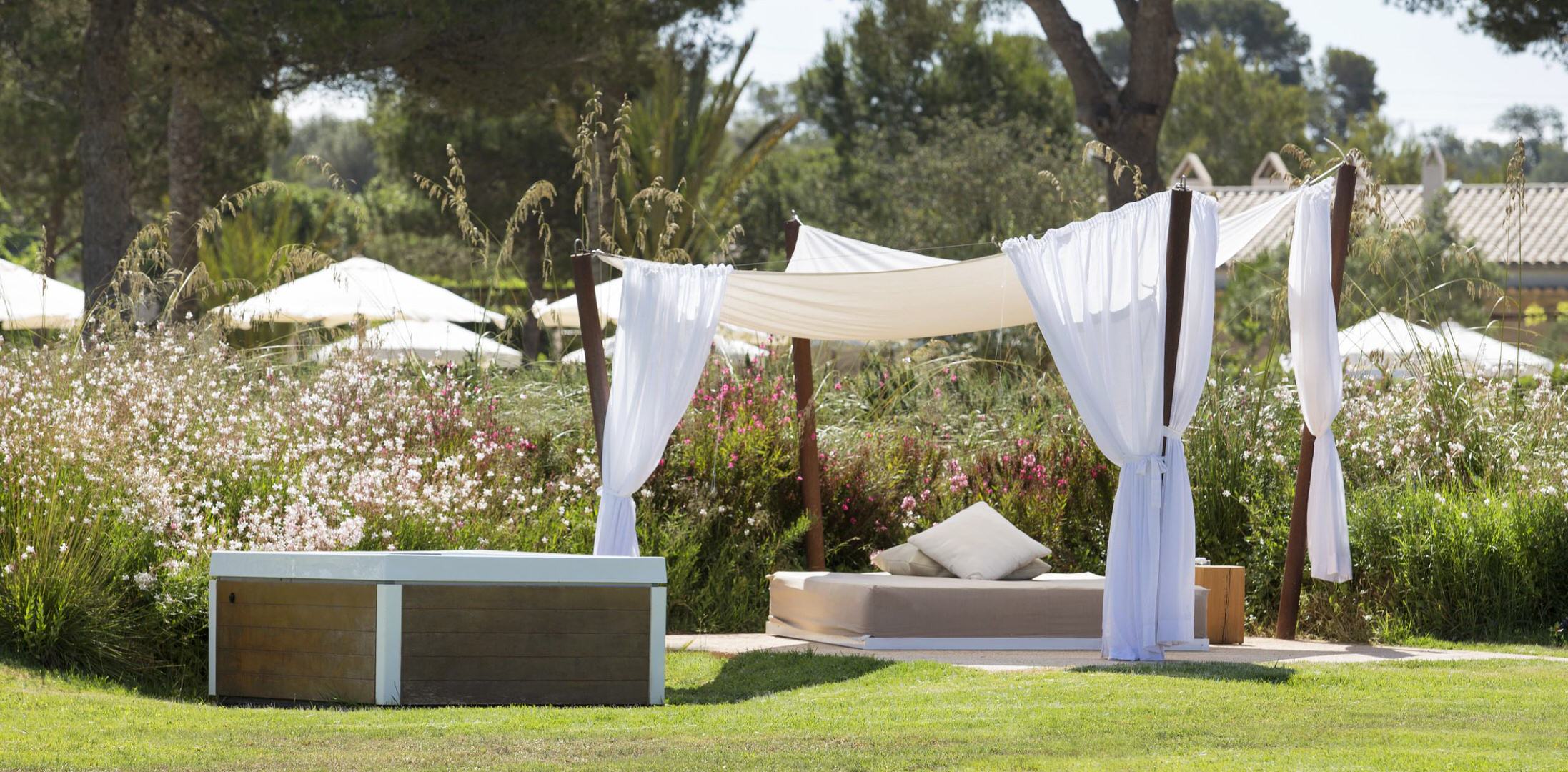 NORTH-WEST
The Lodge is a magical five-star adults-only hotel on a private nature reserve in the Tramuntana Mountains. Therefore, each of its 24 suites offers fantastic views as well as privacy and sometimes an exclusive garden or pool. Moreover, the Singular restaurant has a two-Michelin-starred chef and a stunning outdoor terrace. There is a small, well-equipped wellness center and free yoga sessions. Obviously, the hotel's surroundings offer unforgettable experiences too, with almond and olive groves and a huge infinity pool.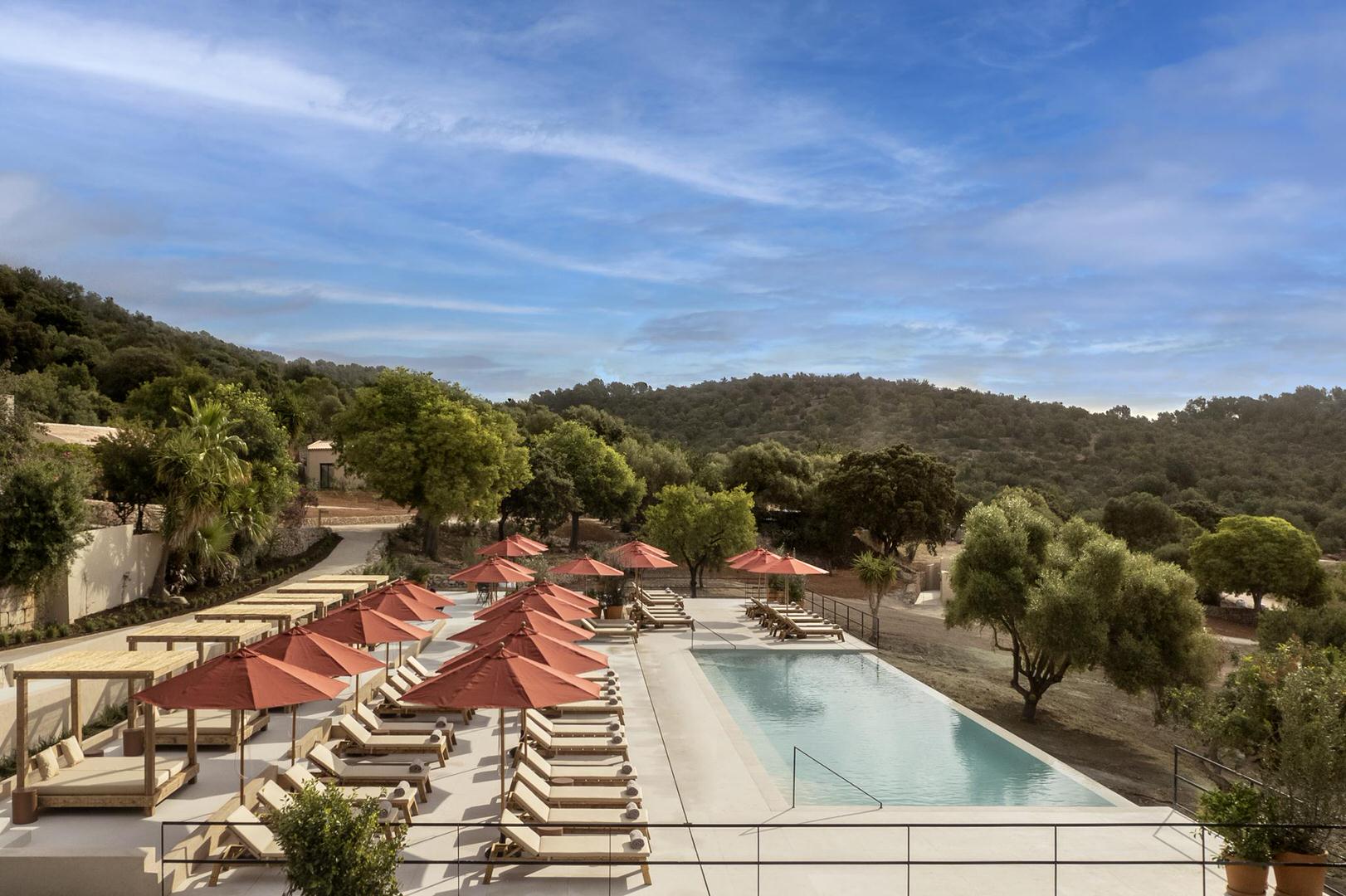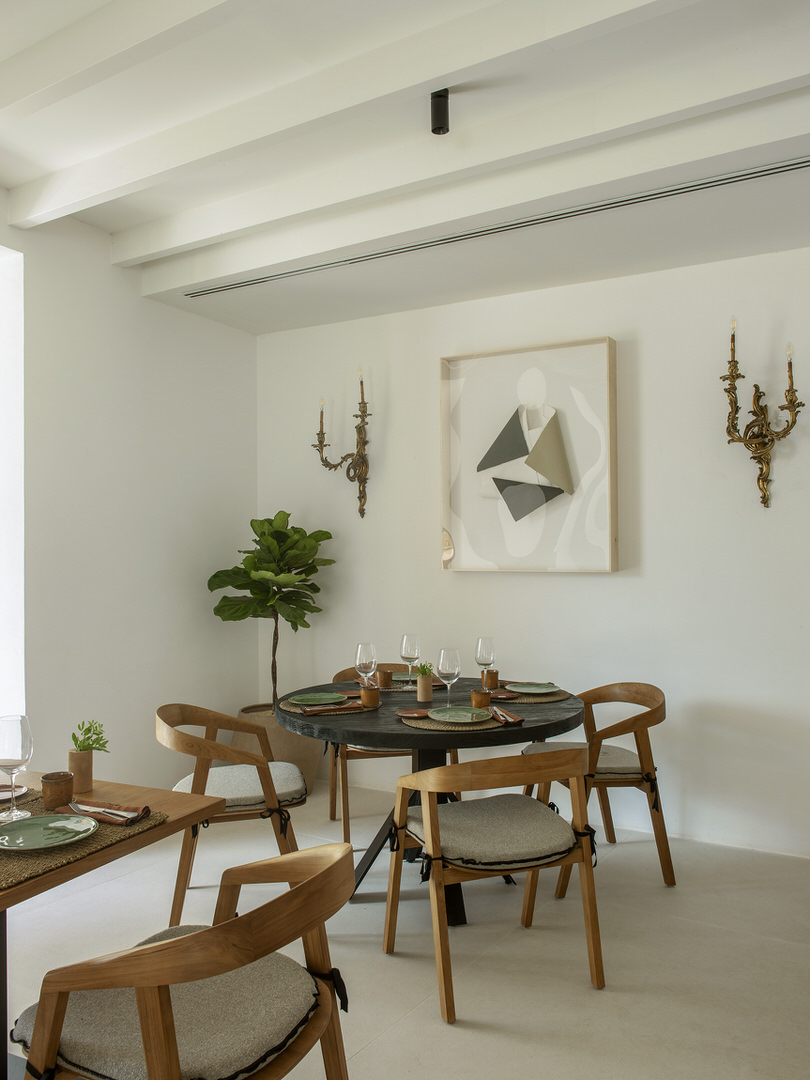 SOUTH-EAST
Can Ferrereta is a five-star resort in a converted seventeenth-century mansion on Mallorca's south-east coast. It has magnificent, peaceful grounds full of olive and cypress trees, and boasts a large swimming pool and sun terrace. Indoors, it is beautiful too, with a decor that brilliantly combines contemporary and traditional Mallorcan style. There are 32 rooms and suites, one of which even has its own private garden and plunge pool. Ocre and the poolside La Fresca are the hotel's restaurants. The former is in the atmospheric old wine cellar and serves delicious Mediterranean cuisine. Finally, the spa Sa Calma has great treatments, a sauna, and a 10m heated indoor pool.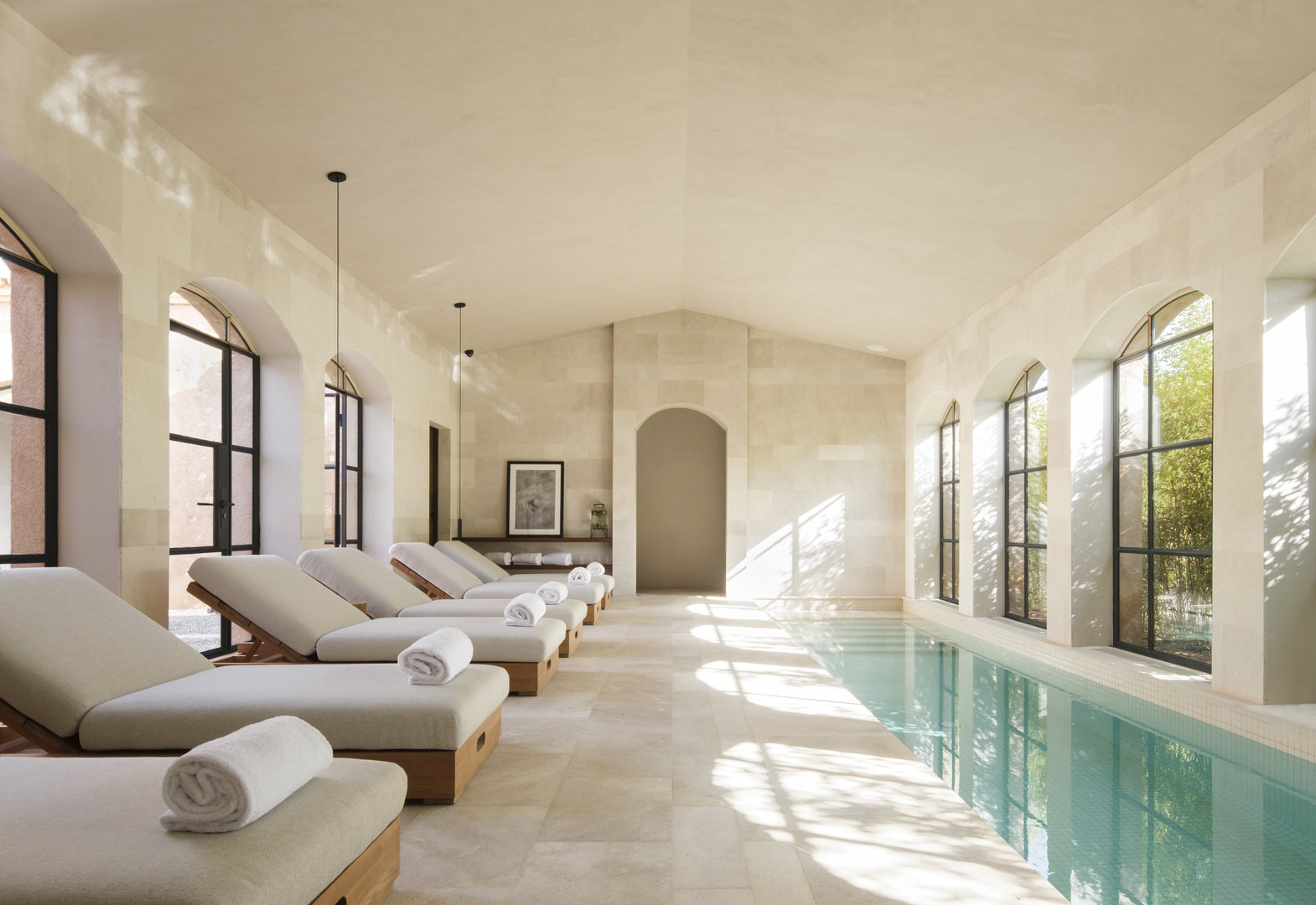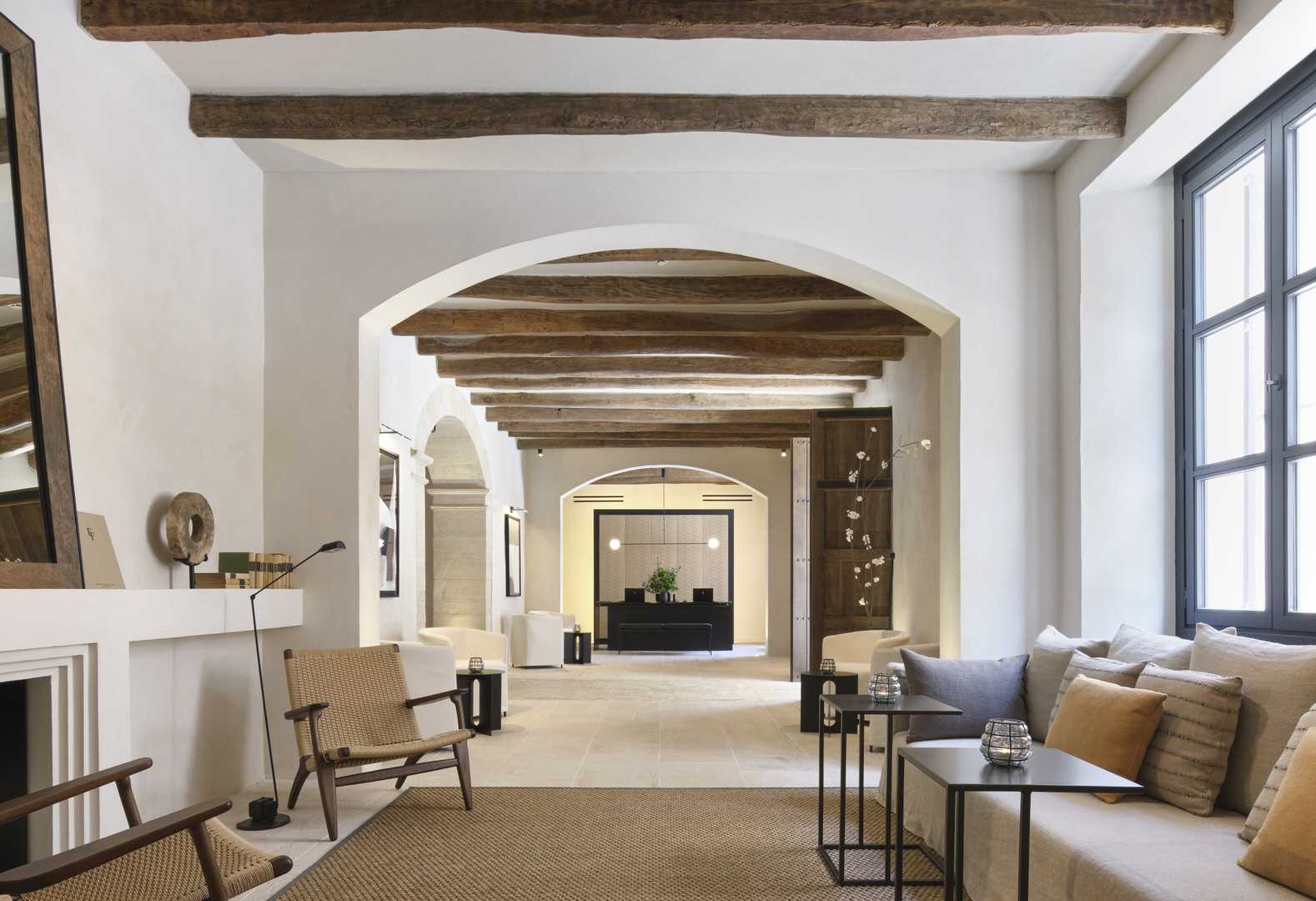 NORTH-WEST
In delightful Soller, the Salvia is an elegant, renovated nineteenth-century merchant's house. Its seven rooms are all unique and have gorgeous traditional decor such as tiles and luxurious furnishings. Its large garden is sunny, and features a generous pool and dramatic views of the mountains. Unfortunately, its restaurant is currently closed, but there are plenty of superb options nearby in Soller. Finally, there is a comfortable, relaxing lounge, and a range of massage treatments are available.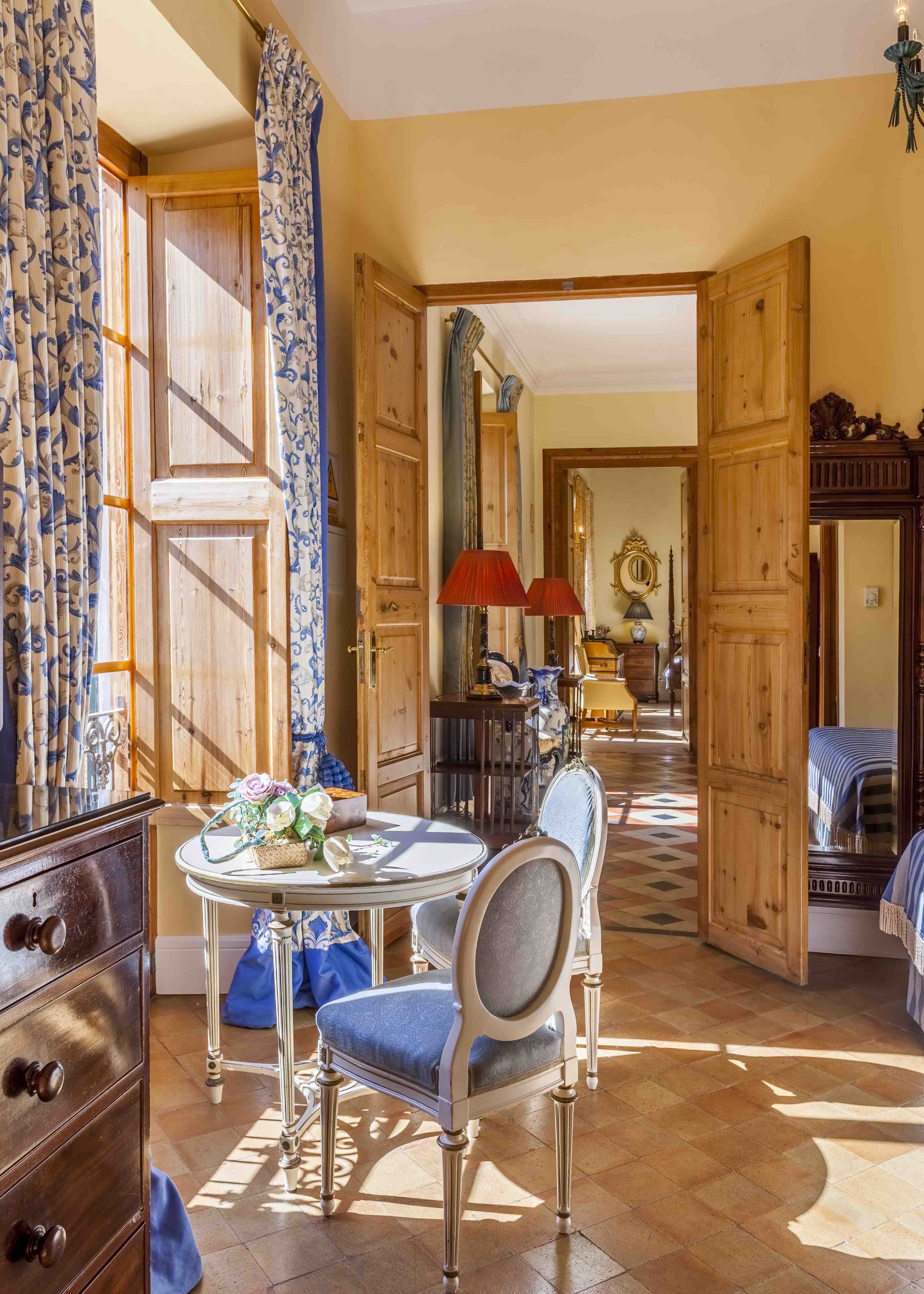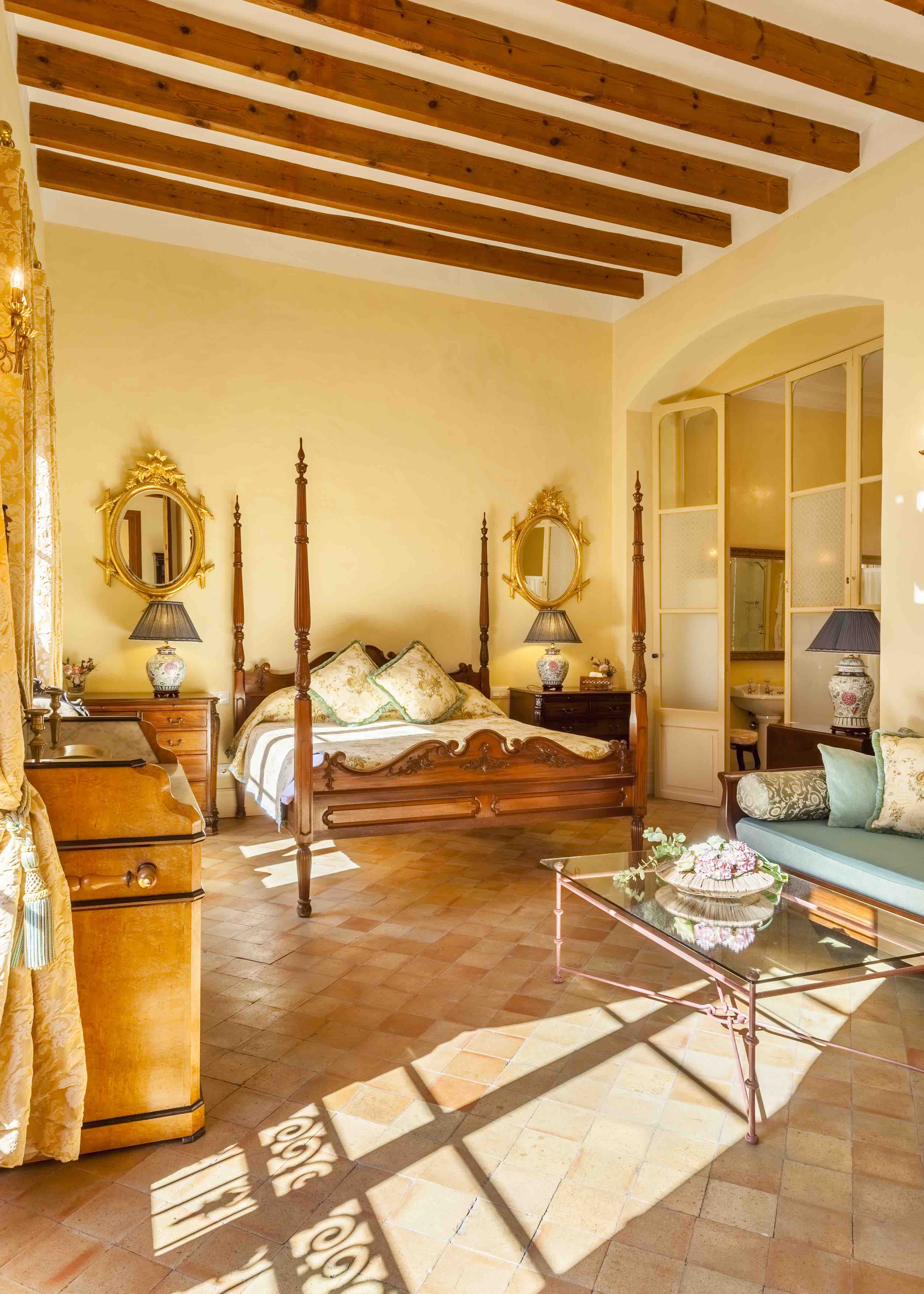 NORTH-WEST
Not far from Pollenca in Mallorca's north, Son Grua offers a tranquil agrotourism retreat. The beautiful historic property also features magical surroundings with forests and hills. The rooms are all quite simple but comfortable and spacious. Additionally, you can cool off in the hotel's huge infinity pool or sunbathe on its terrace. Lastly, Son Grua provides a range of tasty breakfast options.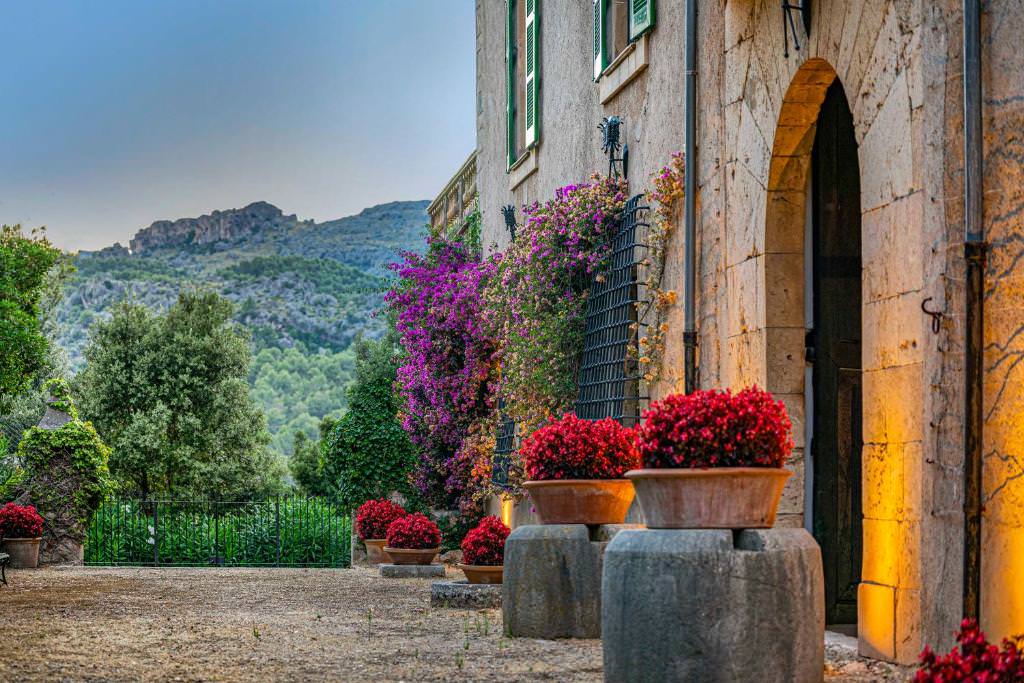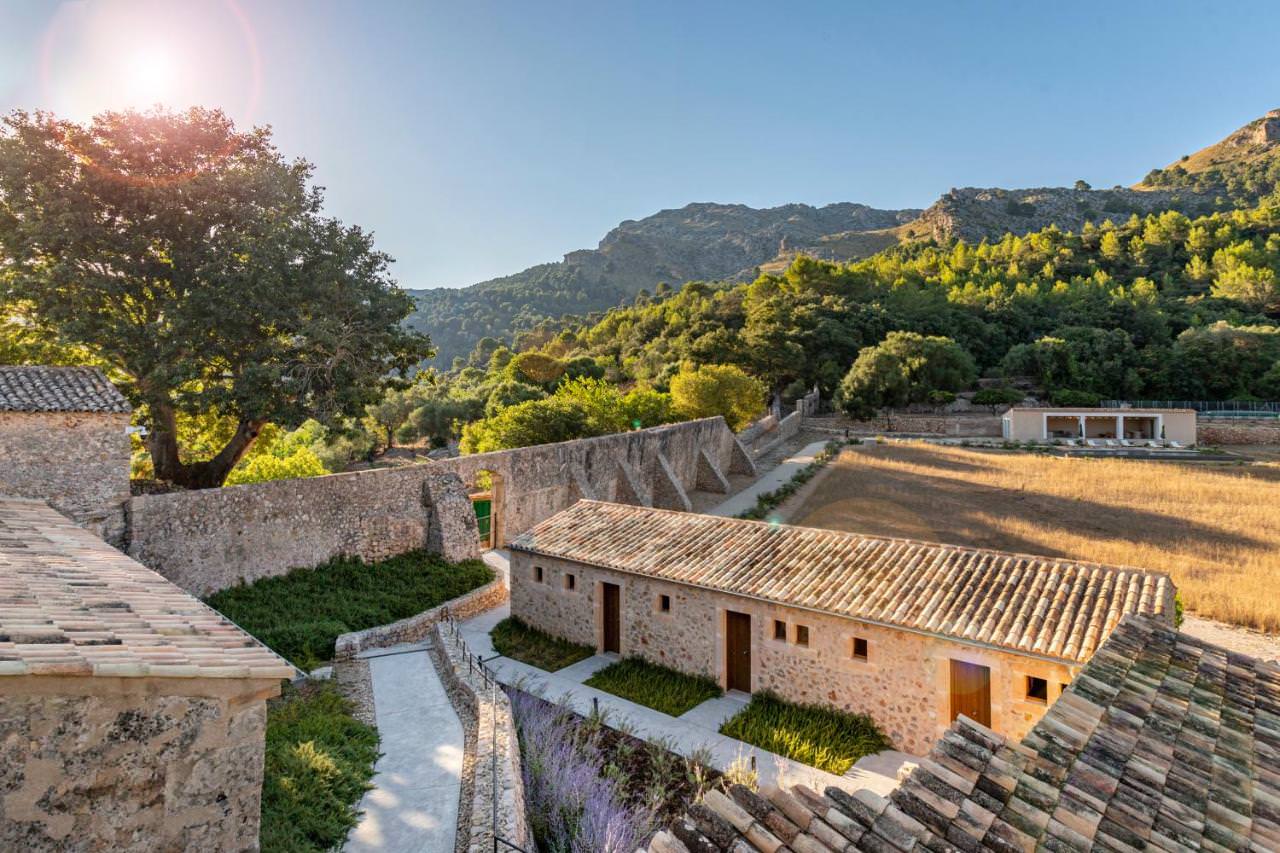 NORTH-EAST
This hidden gem is in beautiful, historic Arta in north-eastern Mallorca. It boasts eleven contemporary rooms with stylish, traditional touches. Otherwise, Jardi's peaceful, exclusive outside areas offer plenty of spots to unwind. The pool is secluded, offering the perfect place to take a dip after a day's exploring. Also, you can enjoy the restaurant's seasonal, Mediterranean dishes outdoors. Find a spot on one of the sunny terraces, by the pond, or in the property's intimate stone courtyard for a delicious, relaxing meal.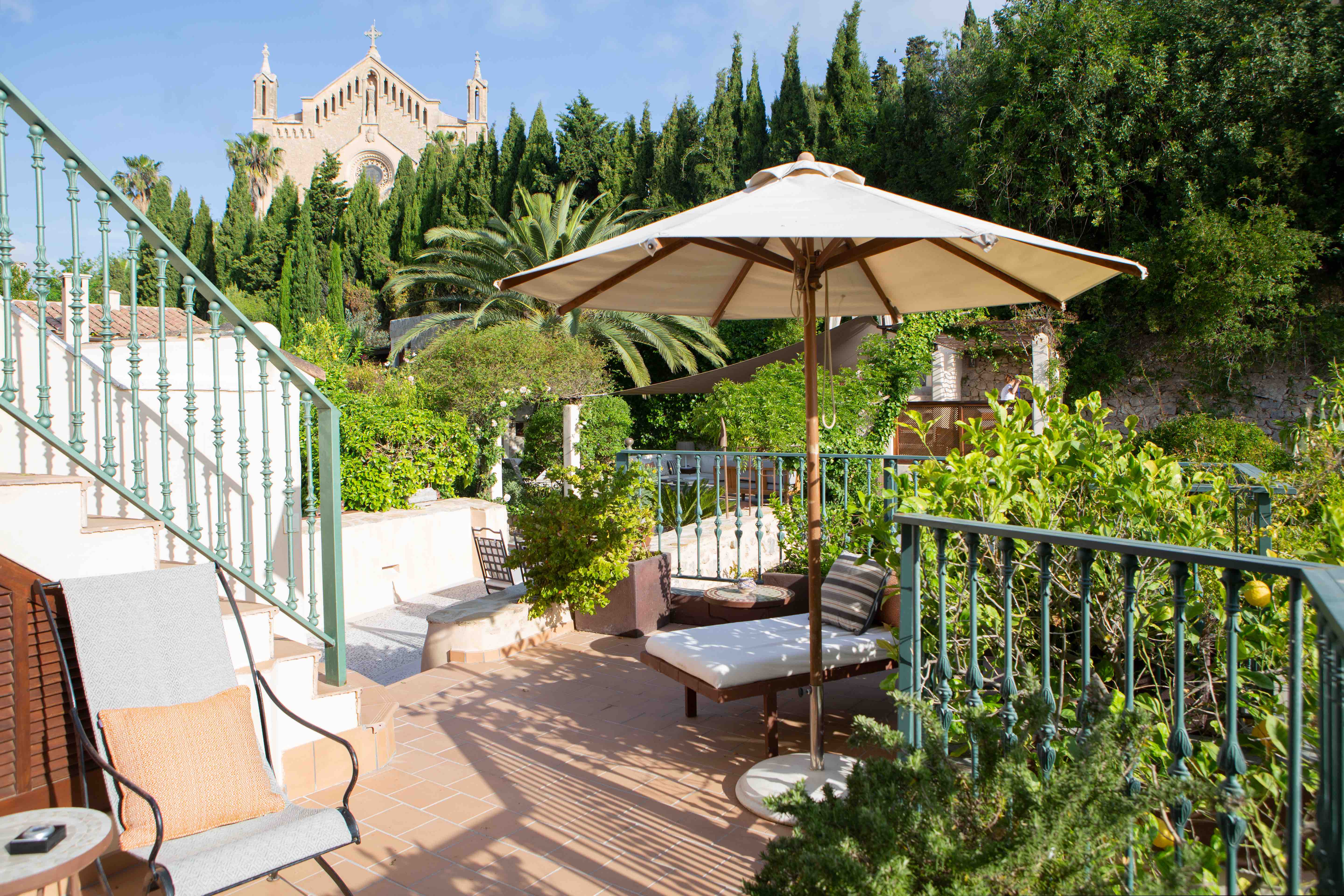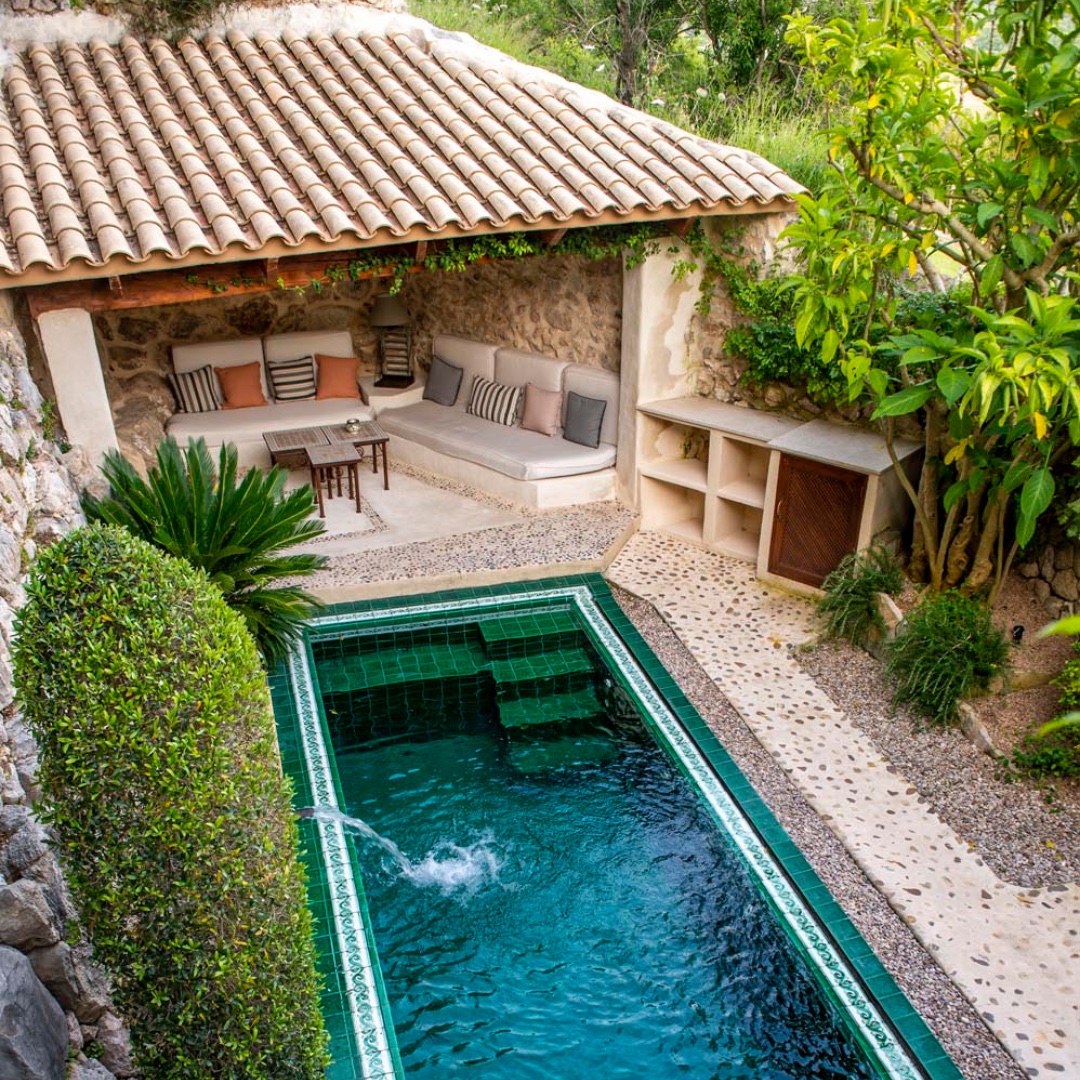 FINAL TIPS
Mallorca is my favorite European island, full of hidden treasures! So I hope that this list of adults-only hotels will help you make the best out of your trip!
Please consider the following points to make the most of your stay:
My absolute two favorite times to visit Mallorca are either the first half of June or mid-September. That said avoid the end of July and at any cost August, it will be overpopulated, overpriced, and overbooked.
Mallorca is an island, but it is not the smallest one, and driving from one end to the other may take you up to two hours. Once you have decided on the area, then choose from this list of this luxury, mid-range, and budget family-friendly hotels
Make sure to rent a car, you will need it to explore all the pretty spots and it will give you flexibility!
As always, book your accommodation, otherwise, all the good places will be booked out and you will end up staying somewhere average and overpaying for it!