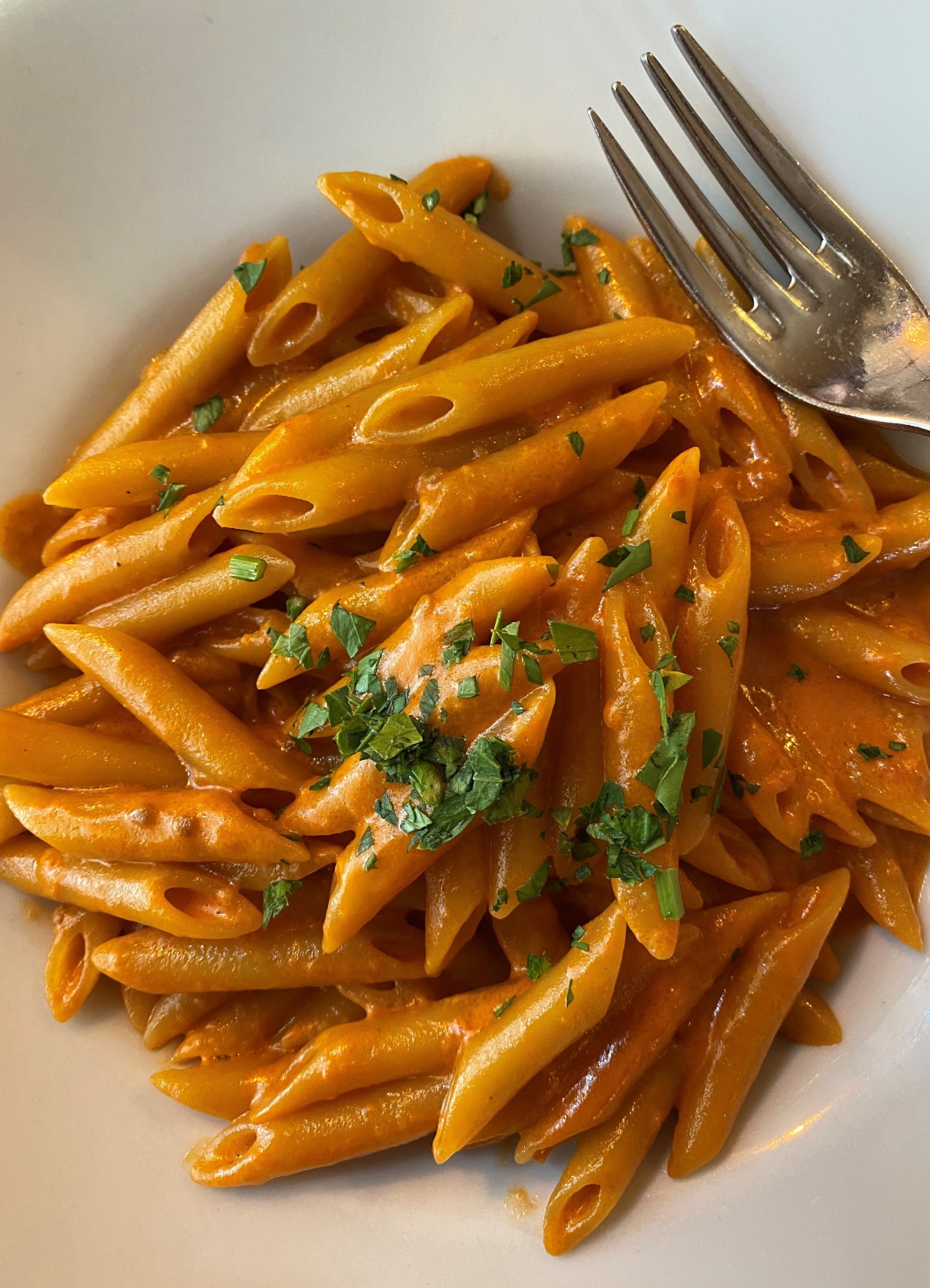 10 BEST RESTAURANTS IN FLORENCE – Chosen by a local
Are you going to Florence and you would like to eat at some of its best and most authentic restaurants?
Then the below list will help you avoid the tourist traps and dine at those secret places only locals and a few lucky informed travelers know about!
In this guide, together with the local pro Antonia Fest we not only tell you where to eat, but also what to order and what wine to drink!
But watch out, you will get hungry just by reading this article!
Let's dive straight in!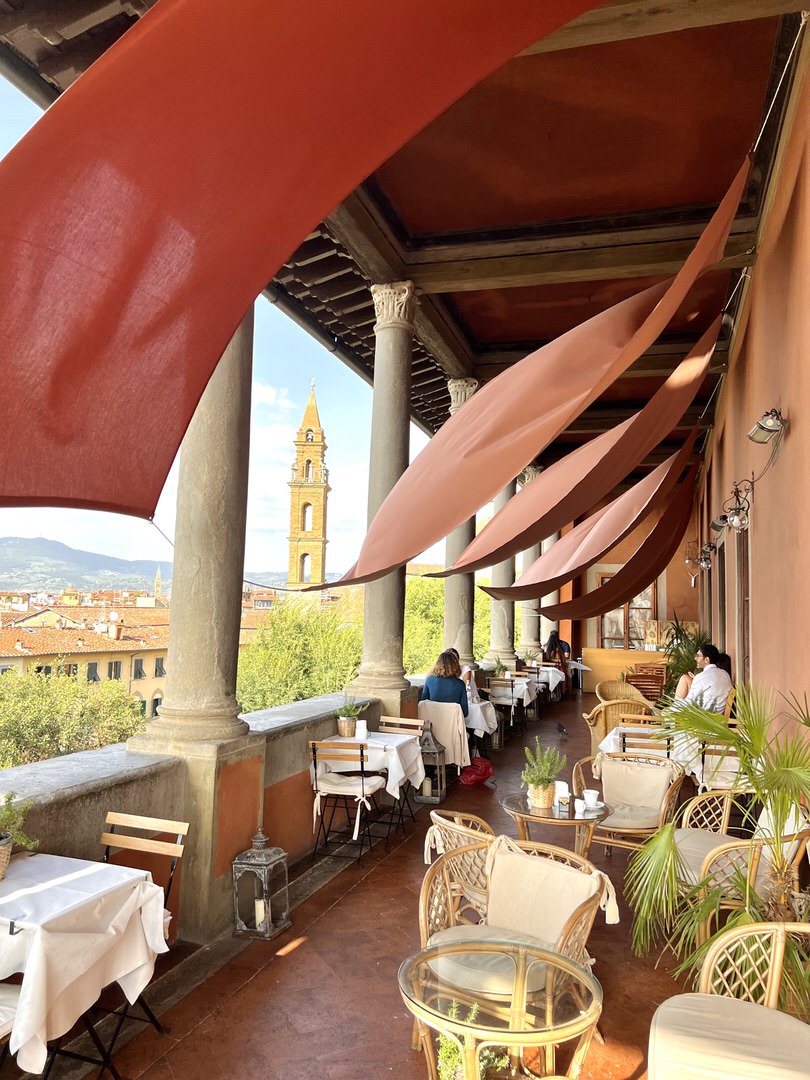 Intro – Restaurants in Florence
Florence is one of Europe's most popular tourist destinations. Therefore, you are spoilt for choice in the range of food, drink, culture and art to explore. However, this can not only be overwhelming but can also lead to falling for the much-feared tourist trap.
In terms of distinctions between Florentine restaurants, these work like all other Italian regions or towns.
Firstly, you have the Trattoria which tends to be the more casual and informal eatery. It serves authentic, regional, and rustic dishes and is often family-owned for many generations.
Secondly, Osterias were traditionally winebars which have now evolved into established restaurants with full menus. They have a strong emphasis on seasonal dining and of course, offer an extensive list of local wines.
Finally, you have the Ristorante which is a fully-fledged restaurant not restrained to purely serving food from the area.
CHECK OUR GUIDE TO 1 DAY IN FLORENCE HERE
What you need to know
Generally, most of the best restaurants in Florence have established their reputation over many years. As such they remain the firm favourites of locals and explorers alike. And while Michelin Star dining and elevated cuisine are available in the city, you will tend to find the best meals elsewhere.
Top Tips
Plan Ahead: The best restaurants in Florence are booked up fast. Make sure to reserve your table (especially if you are a large group) 
Appreciate Service: Tipping isn't mandatory in Italy but is always appreciated especially since the service tends to be top-notch.
Timings: Most restaurants don't start dinner seatings till around 19:30 but real locals will be dining no earlier than 20:30. For a more local experience, opt for a later reservation. 
Tourist Traps: Avoid restaurants where waiters attempt to beckon you in or which display their dishes at the entrance.
Wine: Most restaurants will present an extensive list of wines but if that is too intimidating, order the vino della casa (House wine). This is usually a very pleasant Tuscan wine which sometimes costs less than the water! 
Tuscan classics: Don't leave Florence without trying bistecca alla fiorentina, wild boar ragu, crostini con fegatini and fagioli all'uccelletto.
CHECK OUR GUIDE TO 2 DAYS IN FLORENCE HERE
What you have to eat and drink
When in Florence, there are some dishes and wines you really have to try. We prepared a list of main dishes, desserts as well as wine! Now you are sorted! So wherever you will go, you will know exactly what to order.
Main dishes to order at restaurants in Florence
Here are of the most important:
Bistecca alla Fiorentina: A Tuscan T-Bone steak, flame grilled and best served very rare with only salt and rosemary. The recipe is very simple because the quality of the meat is supreme. Some oven-roasted potatoes are the perfect accompaniment. 
Papperdelle al ragu di cinghiale: Pasta with wild boar ragu. Tuscany is famous for its wild boars which make their way into plenty of regional dishes.
Truffle: The fertile countryside around Florence is the perfect breeding ground for truffles. Any truffle dish will delight (some restaurants even add shavings to vanilla ice cream!). However, depending on the season, different truffles will be available at different times of the year. For example, in Spring, there is the marzuolo truffle, in summer the black truffle and in autumn there is the most luxurious white truffle.
Ribollita and Pappa al Pomodoro: For vegetarians, have no fear because restaurants in Florence have plenty of meatless Tuscan dishes too! Two typical soups are ribollita and pappa al pomodoro, which derive from humble beginnings. Both are medieval recipes using day-old bread that acts as a thickener. Ribollita tends to use a whole variety of hearty vegetables whereas pappa al pomodoro is tomato-based. Both are true soul-soothing dishes.
Trippa and Lampredotto: Not for the faint-hearted! This typical street food from Firenze is usually found outside restaurant walls. Served at specialty kiosks around the city, these are the meats of organs and offal. They are considered the heartiest Tuscan peasant food and are slow-cooked with vegetables and served in a crispy bread roll. One of the most famous kiosks to try this adventurous snack is Sergio Pollini Lampredotto.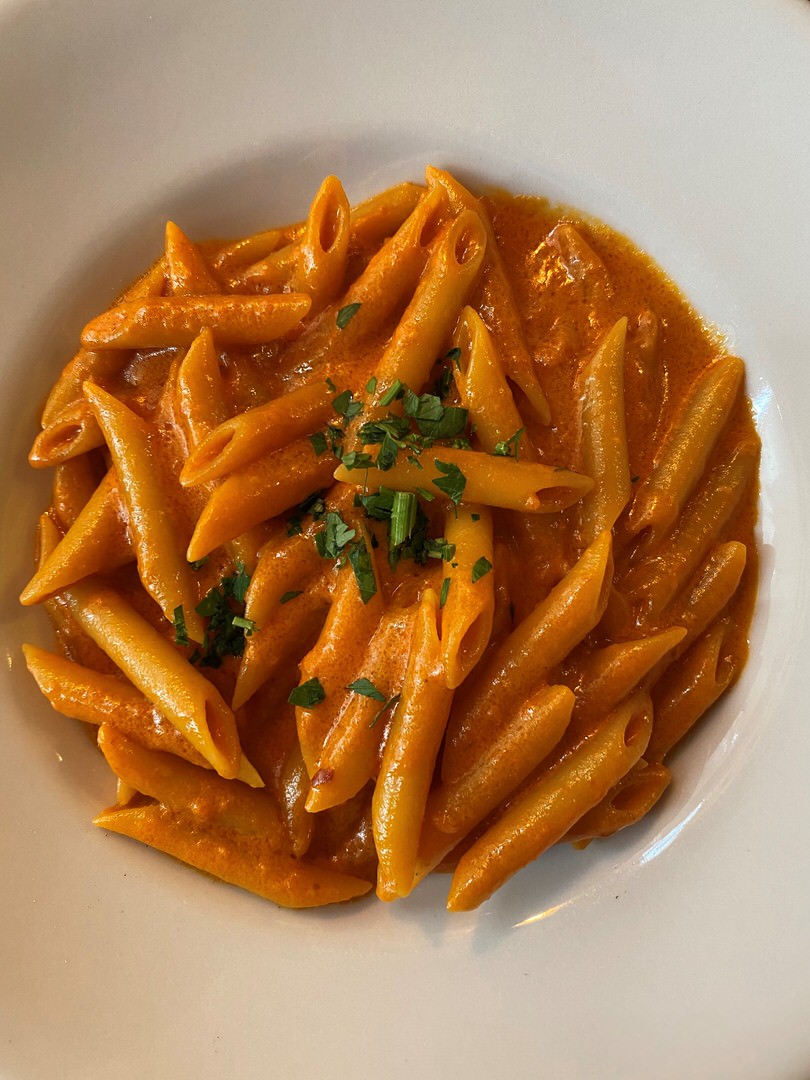 Desserts to order at restaurants in Florence
Make sure to always leave some room for desserts. Here are some of Tuscany's best sweet treats to look out for:
Cantuccini con Vin Santo: twice-baked almond biscuits served with a sweet dessert wine. You dip the biscuits into the wine! If you also want to take some cantuccini home with you, you can find a fantastic stall at the Mercato Centrale.
Tiramisu: this isn't necessarily a traditional Tuscan dessert but for some reason Florentine restaurants make some of the best in Italy!
Torta Pistocchi: a rich, indulgent, smooth flourless chocolate cake
Gelato: Florence has a whole range of truly excellent gelateries around town. They take care to use not only seasonal but also natural ingredients which make all the difference to the quality of the ice cream.
TIP: Some of the best gelaterias are Sbrino in Via dei Serrgali, Gelateria dei Neri in Via dei Neri, Vivoli in Via Isola delle Stinche, as well as Gelateria della Passeria in Piazza della Passeria.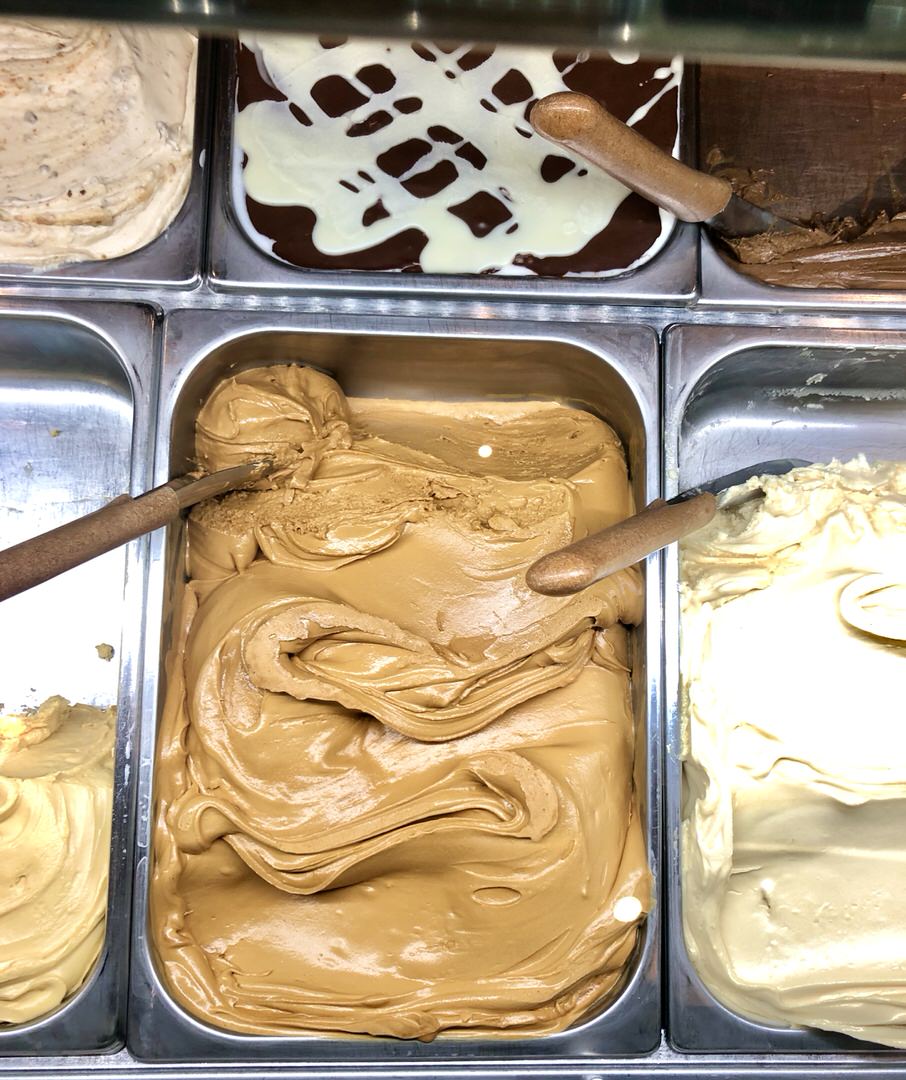 Wine to order at restaurants in Florence
Of course, Tuscany is also synonymous with excellent wine and when in Florence, you'll be spoilt for choice! Some of the typical wines from the region are:
Chianti DOCG
Brunello di Montalcino
Vino Nobile di Montepulciano
Some excellent Tuscan wineries to look out for are:
Antinori
Castello di Ama
Le Macchiole
10 Best Restaurants in Florence
ALLA VECCHIA BETTOLA
TRATTORIA CAMMILLO
TRATTORIA SOSTANZA
LE CARCERI
TRATTORIA SABATINO
LA GIOSTRA
TRATTORIA DA RUGGERO
OSTERIA VINI E VECCHI SAPORI
CIBREO
IL SANTO BEVITORE
1. ALLA VECCHIA BETTOLA
BEST FOR: A lively lunch with friends, families, partners or all of the above.
Expect cozy chaos, warm waiters and satisfied stomachs at this local favourite. Apart from a few seasonal changes, the restaurant's menu hardly changes but this is not to its detriment. You leave dreaming of when you can enjoy the same dishes over and over again. Without fail, you must order the 'Penne alla Bettola,' their specialty. It is a silky smooth tomato pasta dish, pure and simple luxury.
INSIDER INFO:
Booking in advance is a must
There are seats outside, but inside is where you will experience the trattoria at its finest
The tiramisu is some of the best you'll ever have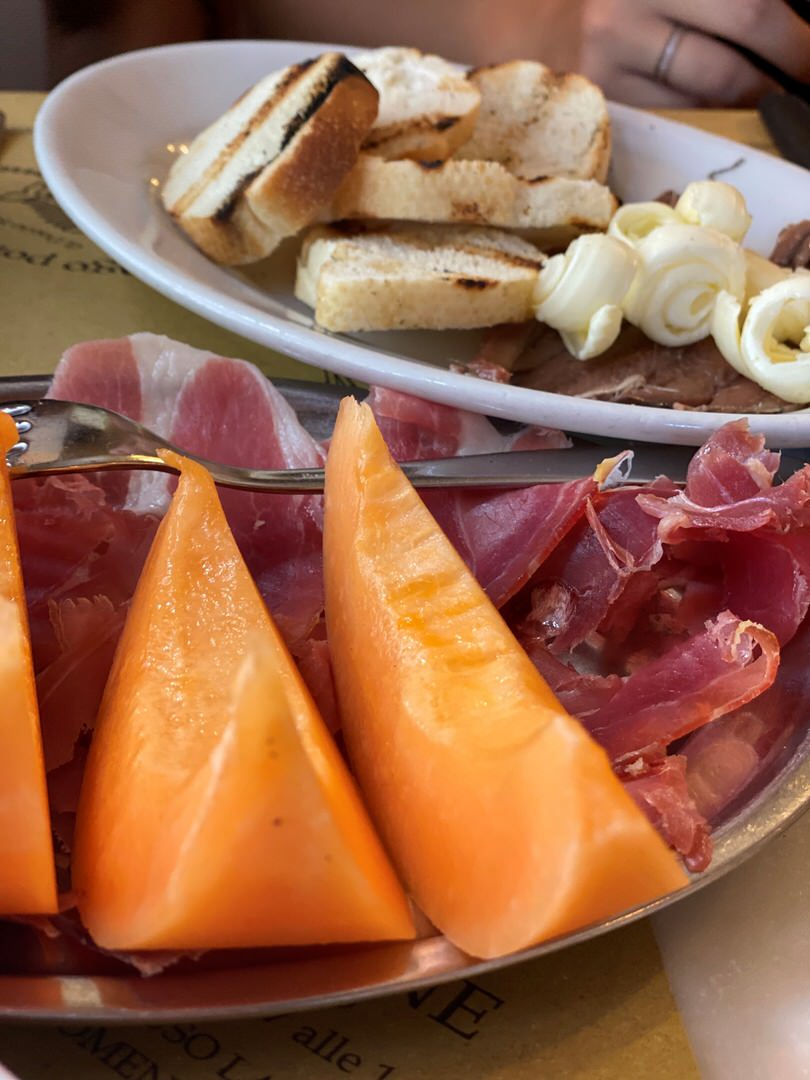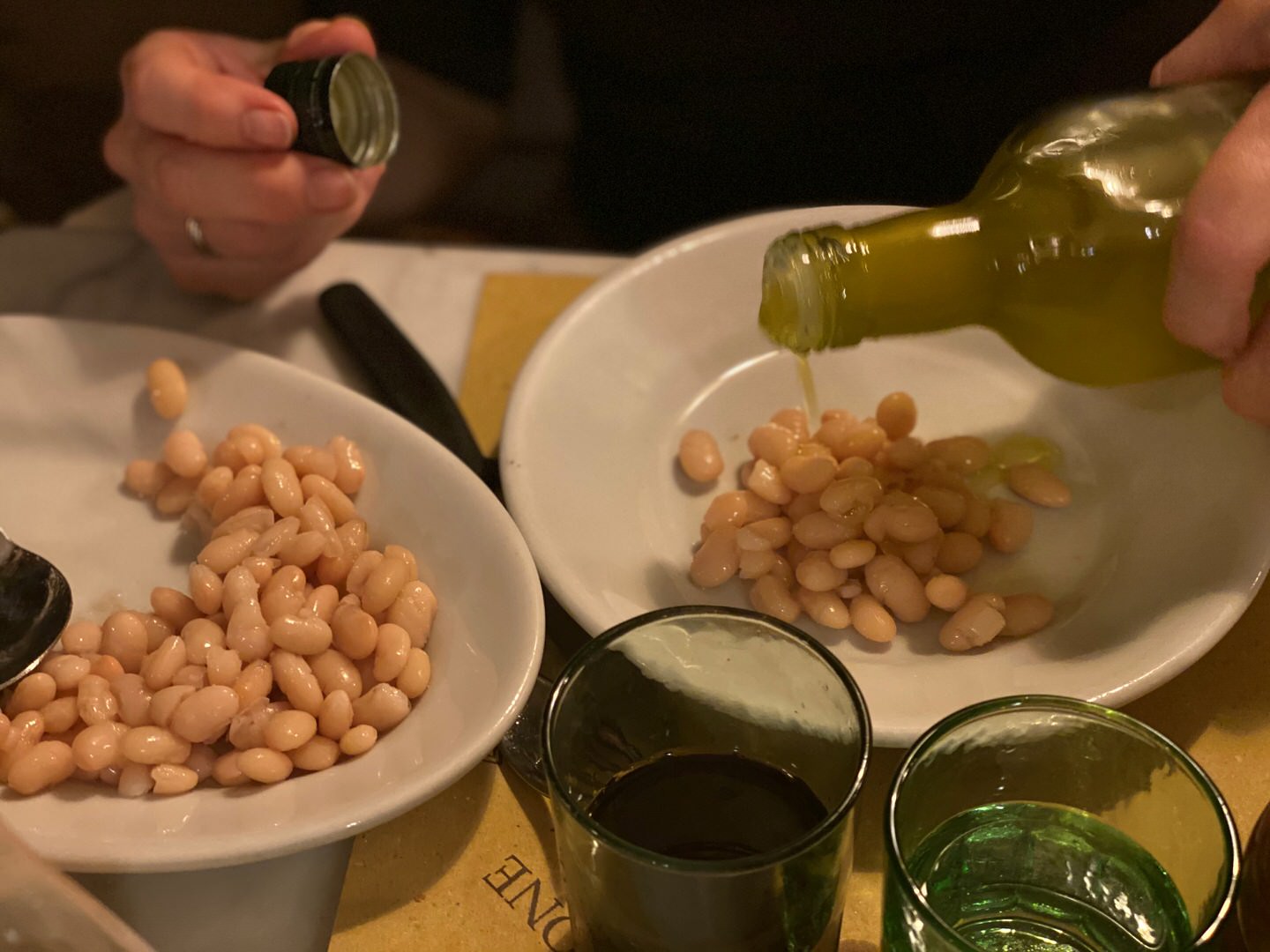 2. TRATTORIA CAMMILLO
BEST FOR: mingling with the locals, seasonal Tuscan classics done superbly.
The locals who visit Cammillo have been coming here for years, usually on a weekly basis. Nestled into a narrow street between the Ponte Vecchio and Piazza Santo Spirito, its prime location is another plus. The trattoria works fiercely with the seasons only serving up what the Tuscan land produces in that moment. Whilst Cammillo always feels like a special treat, there are no fussy dishes with complicated recipes or fiddly presentations. Simplicity, quality and hospitality are at the heart of what they do.
INSIDER INFO:
the front room at Cammillo is where all the locals dine. If you can bag a spot there, you will enjoy it like a true Florentine.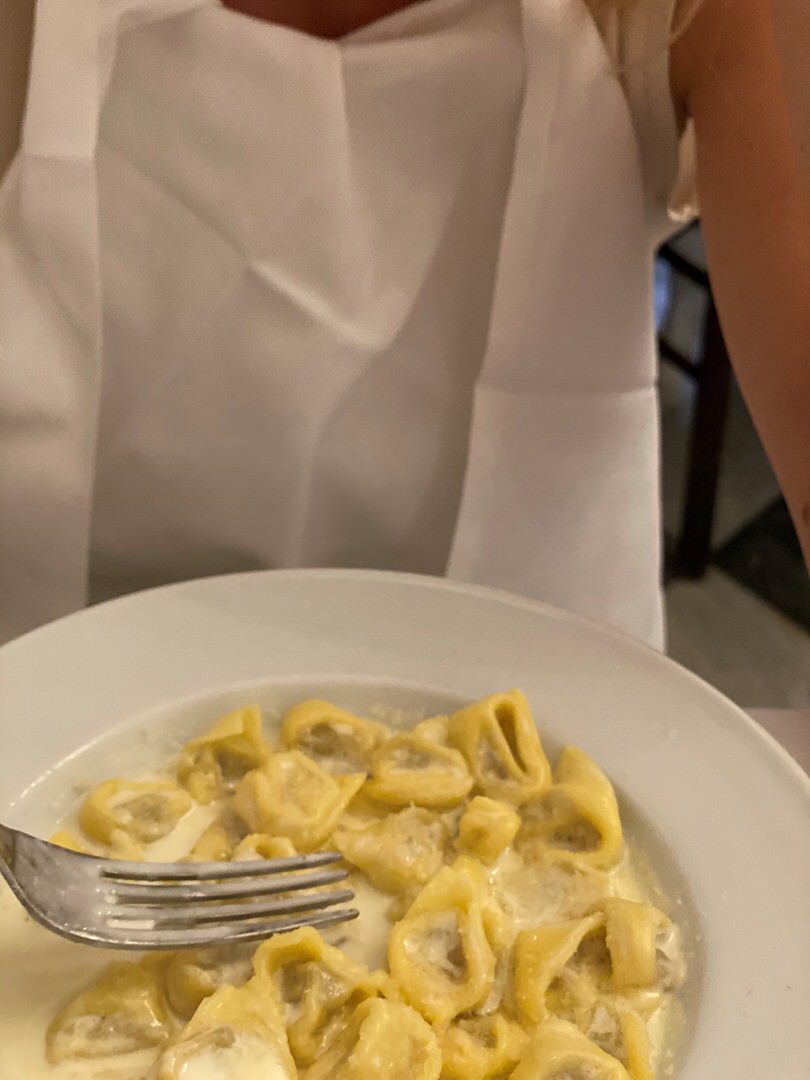 BEST FOR: Authentic, unspoiled charm. Perfect for an intimate group of friends.

Blink and you'll miss it. On a quiet road near Santa Maria Novella, you step inside Sostanza and like 'Midnight in Paris', you enter another world. This Florentine institution stimulates all the senses from the get go. The smell of florentine leather mingles with irresistible aromas wafting from the smallest kitchen. The cosy, yellow light illuminates the intimate space. Sounds of cooking harmonise with the chatter of diners. Everything looks, feels and tastes like Tuscany at is best.

INSIDER INFO:
– Sostanza operates with 2 seatings at lunch and dinner. Always book the later slot so you don't need to rush your meal.
– Dish to choose: Artichoke omelette and the butter chicken which arrives at your table still sizzling.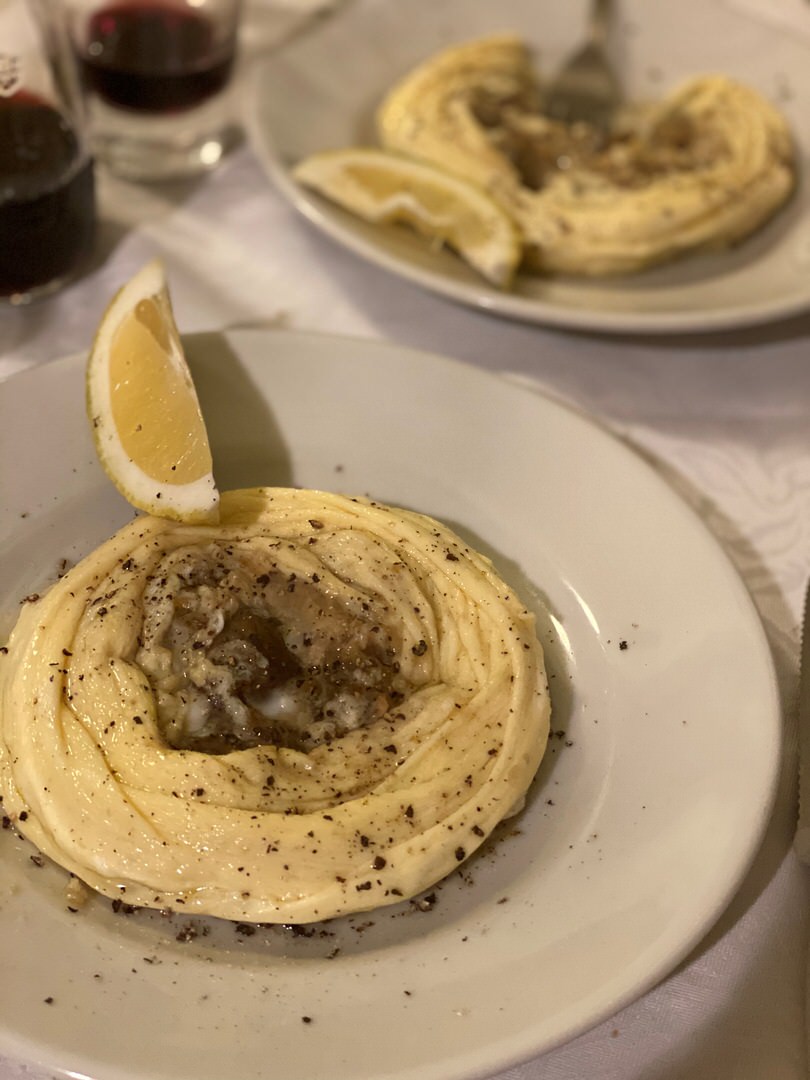 4. LE CARCERI
BEST FOR: big groups, informal dining, perfect pizzas every time
Located in a former women's prison, Le Carceri (The Prison), serves doughy pizzas with decadent toppings. On colder nights, the pizzeria's warm interior offers comfort. Given the history of the building, the walls are filled with quotes about liberty. Take the time to leave your mark and add your own. Then, on balmy evenings, the veranda serves you fresh air as waiters serve you fresh pizzas. Since it's a little further from the city center, not many travelers know about Le Carceri. Here, you dine with the local youth of Florence.
5. TRATTORIA SABATINO
BEST FOR: cheap and cheerful, no-frills, local haunt

Sometimes, you need to go back to basics. With pasta dishes starting from €4, this traditional Florentine trattoria delivers unpretentious charm. You will find it just outside the city walls with a tiny door tucked into the side of a building. But inside, a large dining hall filled with long tables covered in simple chequered cloths. Many Florentines will have been coming here on a weekly or even daily basis for their entire lives. The quality and the cost of the dishes speak for themselves.

INSIDER INFO:
– It is not always easy to get a reservation at Sabatino. If you don't manage, there will be a little (if any) waiting time before you can get a table
– Sabatino is closed on weekends
– Whilst there are dinner seatings, Sabatino has the best atmosphere at lunch
6. LA GIOSTRA
BEST FOR: romantic dinner, bistecca alla fiorentina, an elevated evening, special occasion
With fairy lights covering the ceilings, the only other source of illumination comes from the candles at every table. If you really want to impress your date, an evening at La Giostra will do the trick. Order the bistecca alla fiorentina (Florentine T-Bone steak) to share but not before opting for the pear and cacio ravioli. The extensive wine list will also ensure there is something for everyone! Whilst La Giostra's prices are higher than most of the city's restaurants, you won't be disappointed by the standards or the service!
INSIDER INFO:
– Whilst La Giostra is open for lunch as well, its true atmosphere is best appreciated in the evening.
– To round off a perfectly special night, head to the Atrium Bar at the Four Seasons for drinks after dinner. It is just a stone's throw away.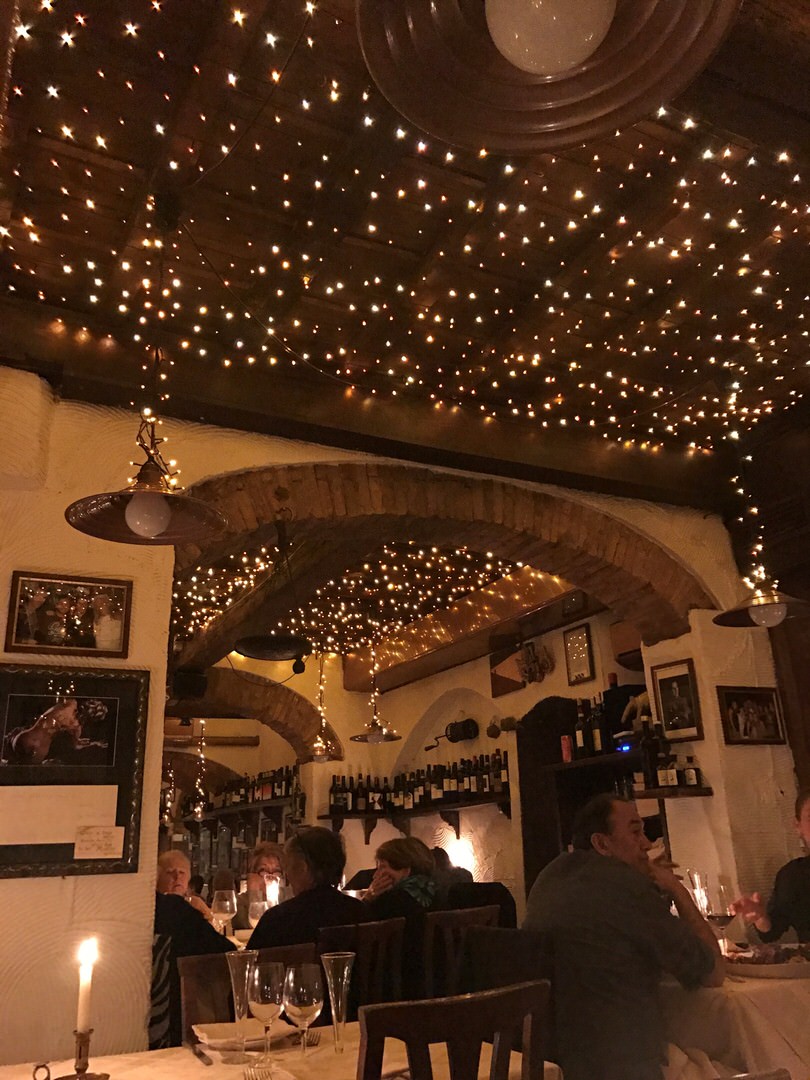 7. TRATTORIA DA RUGGERO
BEST FOR: low-cost, high-quality, rustic and off-the-beaten path. Small groups
Da Ruggero is living proof of Leonardo da Vinci's words, 'simplicity is the ultimate sophistication.' Warm oak interiors and warm welcomes from the waiters make you feel right at home. But don't be fooled by Ruggero's modest appearance – you will eat some of the most exquisite, authentic and seasonal Tuscan cuisine. Since it's located outside the city walls, the prices are lower and the tourists are far far away. Enjoy peaceful authenticity and that hard-to-find simplicity which da Ruggero does so well.
INSIDER INFO:
The meat dishes are particularly excellent at da Ruggero
Menus are handwritten because dishes change according to seasonal produce. Expect different choices depending on the time of year travelling.
8. OSTERIA VINI E VECCHI SAPORI
BEST FOR: central
In Florence, – as with many other popular cities – it seems that the more central the restaurant, the more touristic the trap. But a happy exception is Osteria Vini e Vecchi Sapori tucked behind the Piazza della Signoria. It is a small space with great energy and some even greater dishes emerging from the kitchen. The starters are usually simple and fresh
9. CIBREO
BEST FOR: old-school, classic dining. Tuscan cuisine turned elegant.

Cibreo has two adjacent sites: the trattoria and the ristorante. They are different in character but alike in quality. The trattoria – which comes highly rated in the Michelin guide – serves more rustic Tuscan cuisine. Cibreo is in fact the name of a regional stew, which was a favourite of Catherine de Medici in the 16th century. The ristorante maintains that authenticity but at a more refined and innovative level. Regardless of where you choose to dine, you are guaranteed a very special meal.
10. IL SANTO BEVITORE
BEST FOR: Traditional with a twist, lively atmosphere, simple but extraordinary. Most atmospheric at dinner.
This is the kind of restaurant that you peer into when walking past and all you want is to be inside. Il Santo Bevitore is the cool kid on the block. It combines the quintessential heartiness of Tuscan food with the contemporary flare of Modern European dining. That being said, it doesn't stray too far from its roots. Both the atmosphere and the dishes celebrate local traditions. With a strong core menu as well as some pretty special daily specials, you will love it!
Final tips – Best Restaurants in Florence
In conclusion, if you only could go to 3 restaurants from the above list it would be 
First – Alla Vecchia Bettola because it never lets you down! You will not only get excellent food and good wine but also a great authentic atmosphere! 
Second – Trattoria Sostanza because you won't find a more authentic spot in town. You will leave only dreaming to return. 
Finally, Cibreo for that perfect combination between rustic Tuscany and elegant Florence.
Yours,
Voyage Provocateur