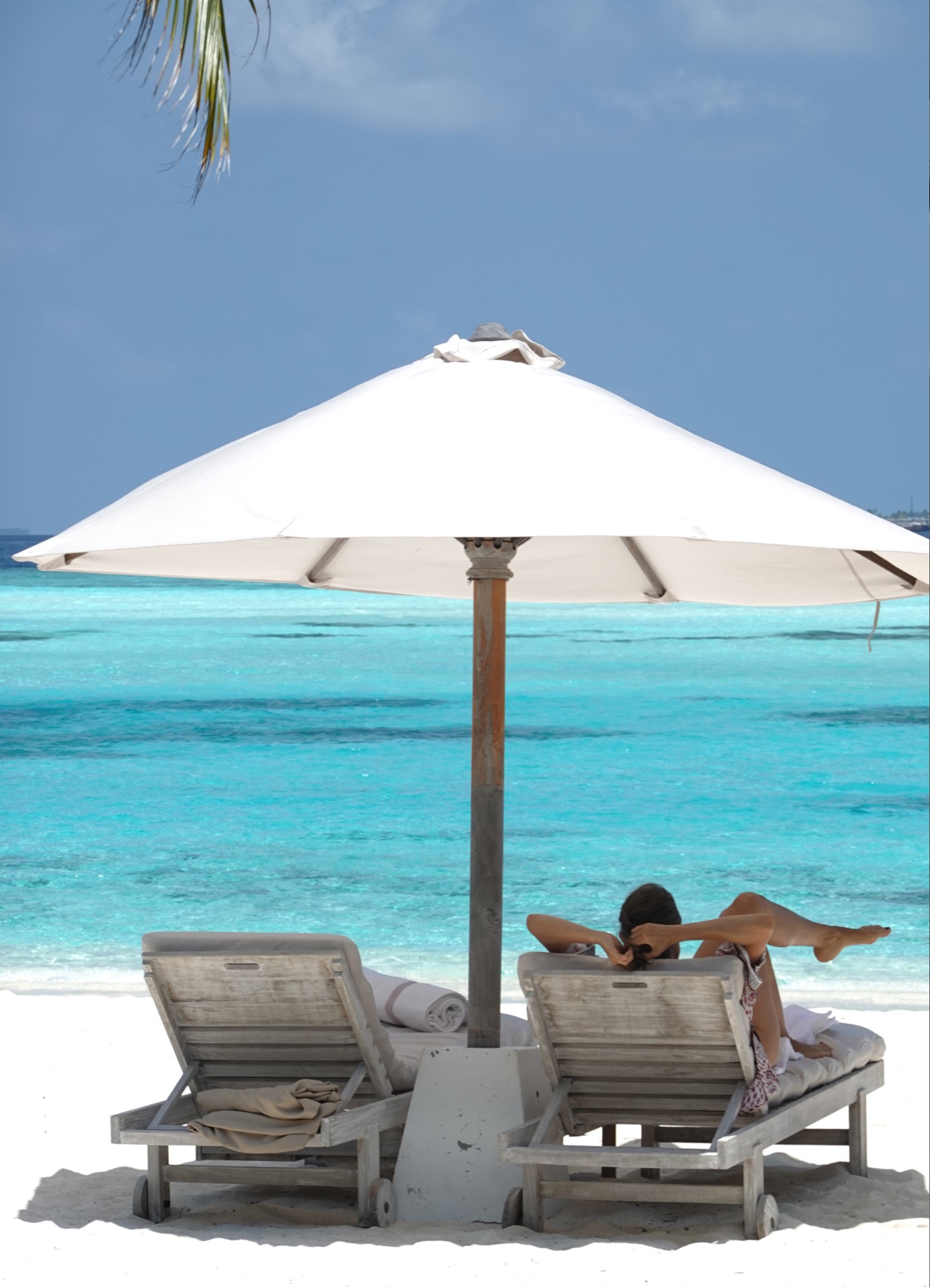 GILI LANKANFUSHI – HOTEL REVIEW
Gili Lankanfushi is without a doubt one of my top hotels in the world. And I do not seem to be the only one as it has been consecutively voted number one hotel in the world on Trip Advisor and makes it to Conde Nast Traveller Gold List year after year.
It is also the only place where the phrase 'home away from home' is, for once, fully justified. And I do not say that easily!
I have been wanting to visit Gili ever since I started travel photography, which is now over a decade ago, and wanted to understand its secret. Is it its dreamy eco-luxury charm or its rustic villas surrounded by turquoise blues of the sea and picture-perfect white beaches that makes about 90% of its guests come back?
Please find below my review of the famous Lankanfushi sharing what's good and perhaps less so (although that is hard to find) to help you decide whether it is the right place for you!
One thing I can already tell you now. Whenever I told someone that I will be staying at Gili (and boy I did mention it often) I heard sighs about how much I'm going to love it. Believe the hype – because once you have tasted Gili, you will forever want to return.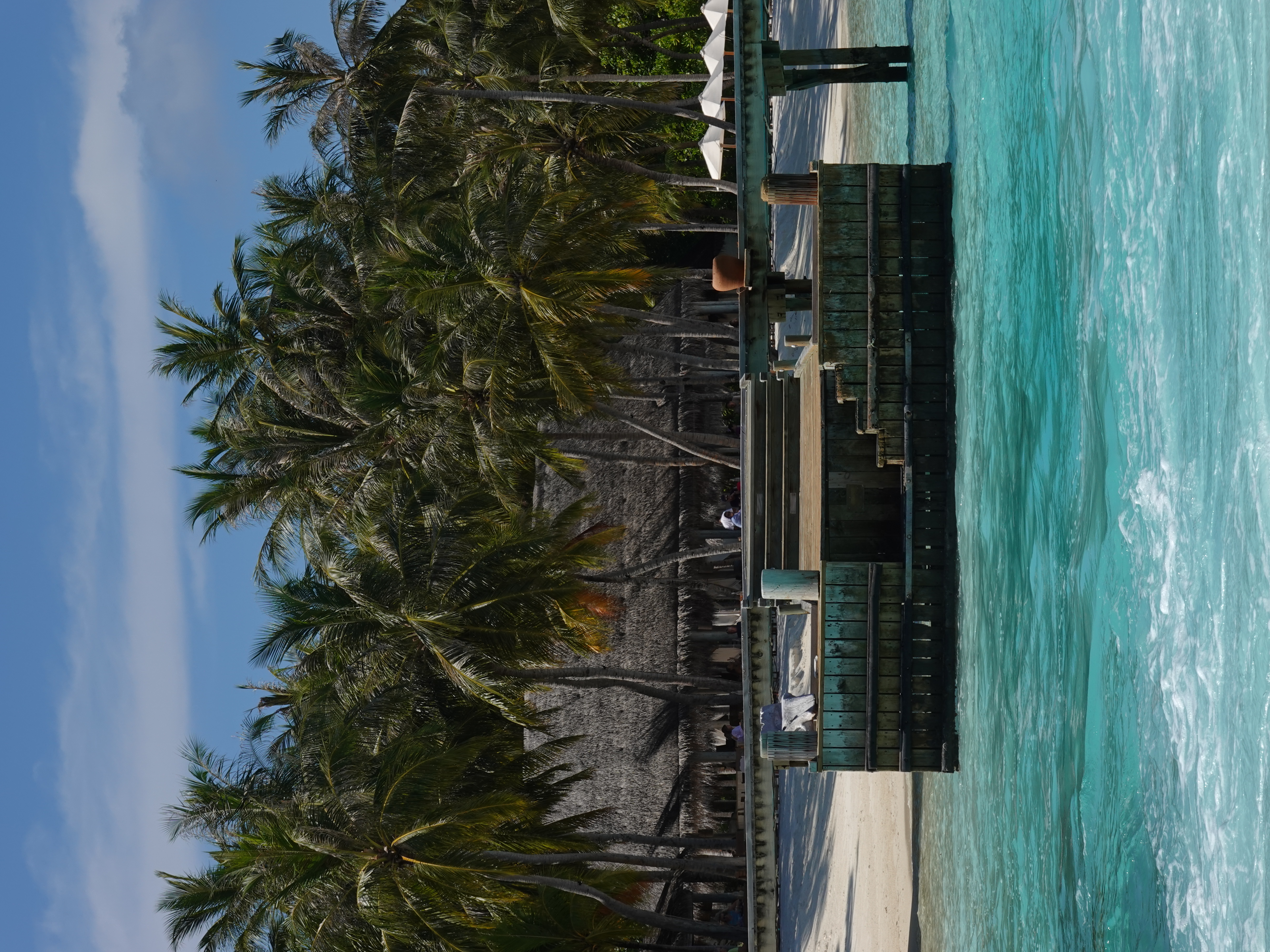 GILI LANKANFUSHI – BASIC FACTS
LOCATION:
Gili Lankanfushi is in the Maldives. It is on a gorgeous private island in the North Male atoll. This is surrounded by clear seas perfect for swimming.
GETTING THERE:
First, you will have to fly to Velana International Airport in Maldives. Then it is a comfortable 20-minute boat ride from the airport rather than a seaplane. After having visited 6 resorts in the Maldives I must admit I really prefer taking the boat rather than the seaplane which often implies waiting times plus is not something for the faint-hearted. Yes, it is true that being so close to the capital and the airport impacts the feeling of remoteness but I promise you – Gili really makes up for it.
Once you have landed, a member of the hotel staff will meet you on arrival at the airport. It really makes you feel instantly taken care of and welcome. The staff will handle your luggage and guide you to the boat. For us, it meant a big deal given that we traveled with 2 small kids and probably ten bags. The speedboat takes you straight to the welcome jetty at Gili. and wow, arriving there feels like in a film, you just won't believe that those colours are real.
We loved the 'no new, no shoes' policy, and truly did not wear our shoes once throughout the stay. Afterward, getting around the island and to your exclusive property can be as easy or hard as you like. Mostly, a boat service will take you where you want to go. Otherwise, you can use bicycles or your own private rowboat free of charge!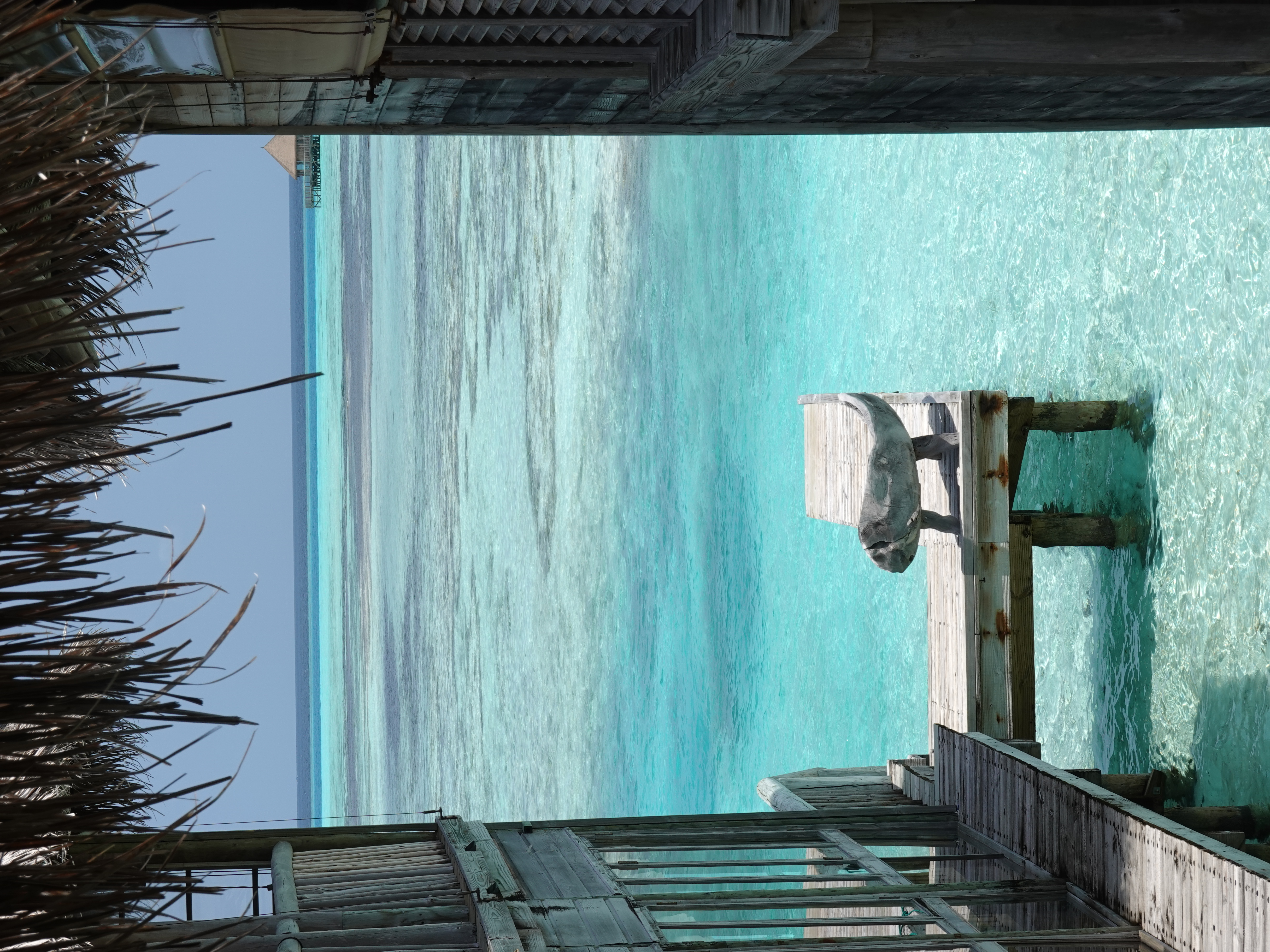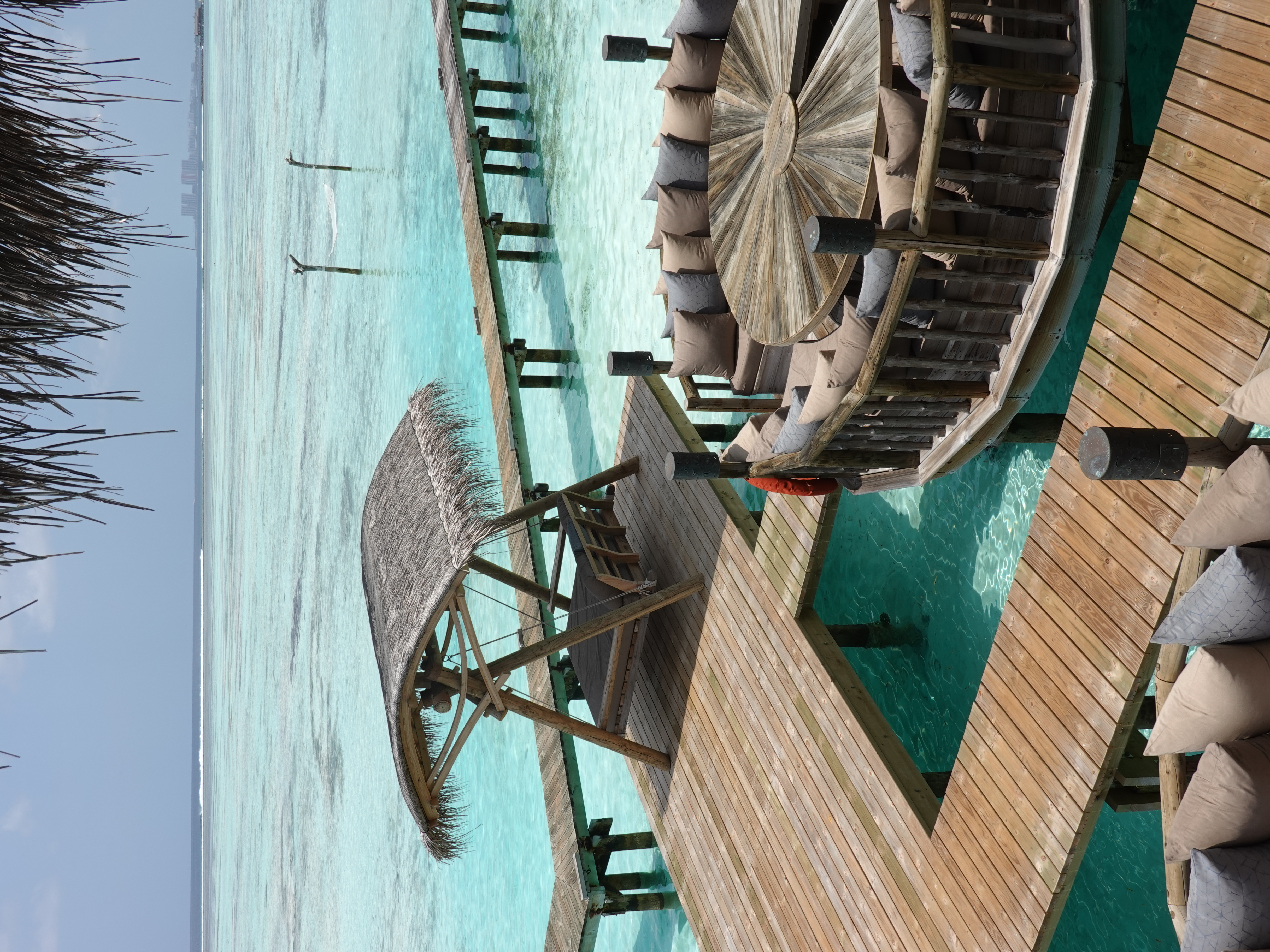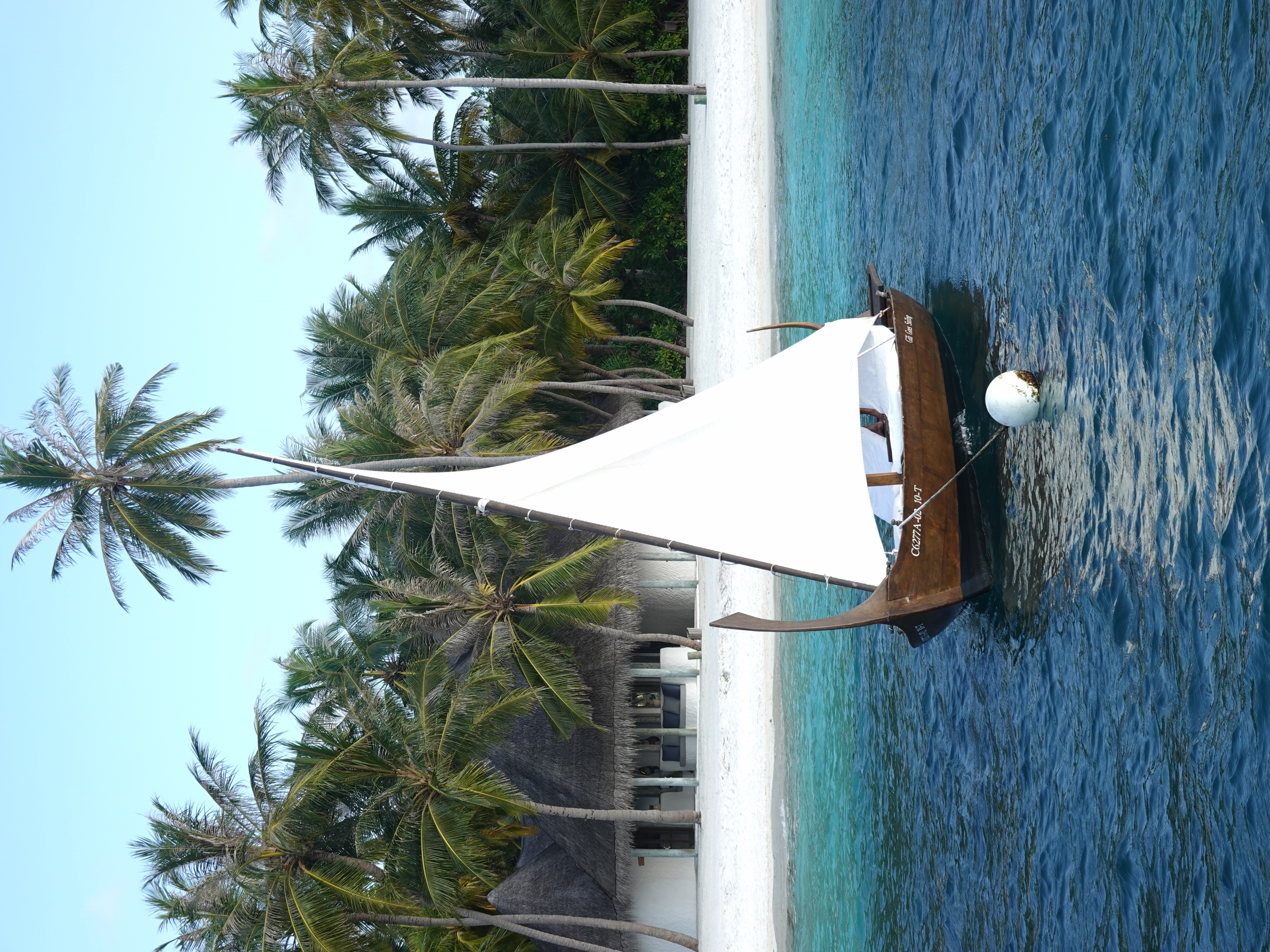 ARRIVING AT GILI:
Check-in is from 2 pm. Check-out is anytime before midday. Early check-ins or late check-outs are possible just make sure to inform the hotel in advance. I saw some guests arriving quite early or leaving quite late in the evening but still being able to enjoy the property.
ROOMS:
There are 45 private properties to choose from at Gili Lankanfushi. All of these are overwater villas, with direct access to the clear, blue water. And that is what you fly 12 hours for, right, those Instagram-perfect overwater villas. What I appreciated is that they are constructed from environmentally-friendly materials.
Generally, they are very spacious and full of light. There are plenty of windows and skylights that also keep the accommodation cool without need for air conditioning. Moreover, they feature simple, tasteful design. This includes comfortable, upcycled furniture and fabrics in clean, muted tones.
Additionally, they have exclusive terraces and sun decks that make the most of the views and the weather. You can even arrange "sleeping under the stars" if you feel like it! The decks and terraces are the perfect place for a morning yoga session, sunbathing, or stargazing! Also, some even boast private infinity pools!
Finally, the Private Reserve has everything you could possibly wish for. It is the largest overwater villa in the world. Furthermore, it has a private cinema, spa, gym, infinity pool, and waterslide. It also boasts a private staff to attend to your every desire. However, staying here has a price tag to match.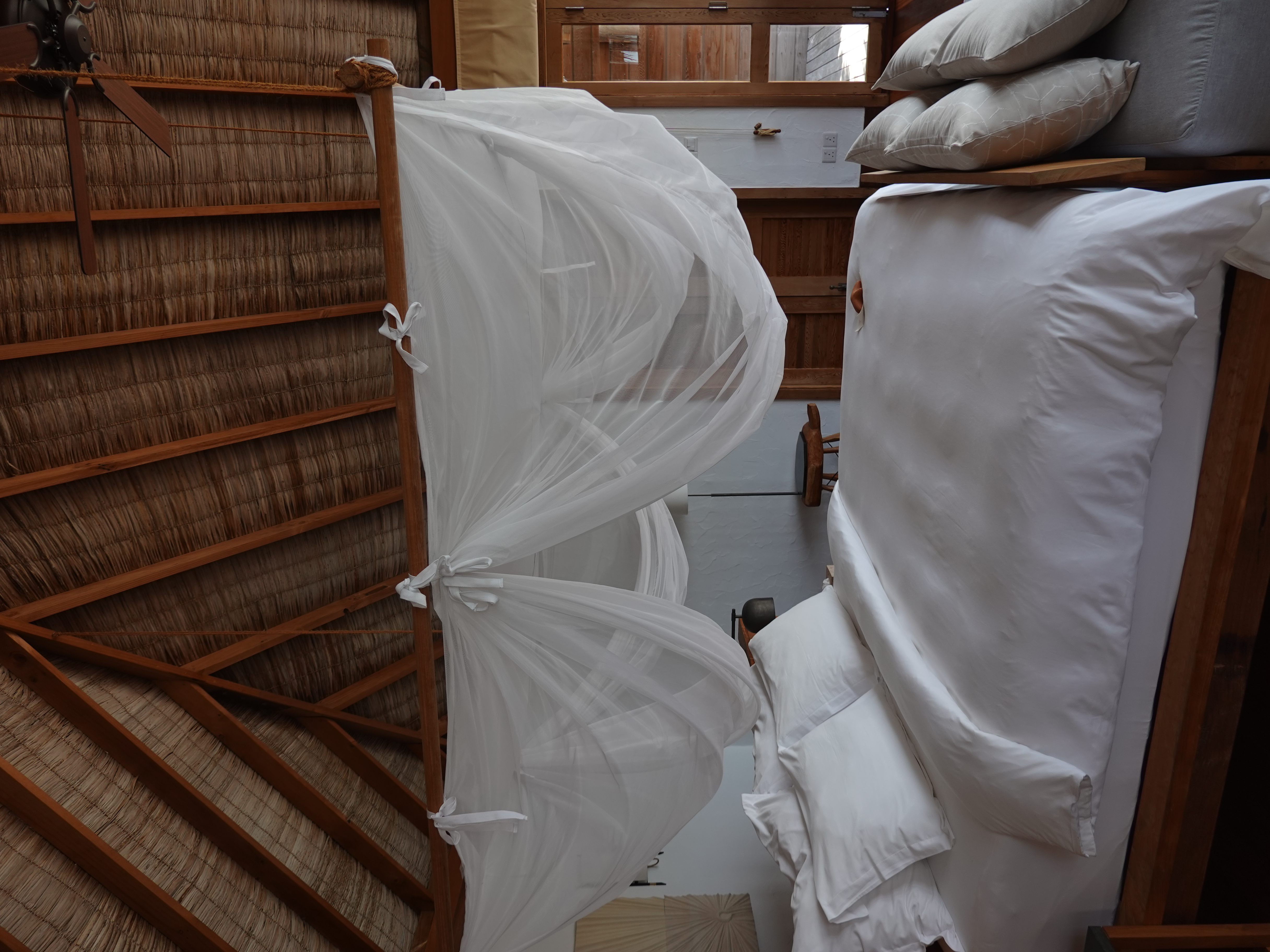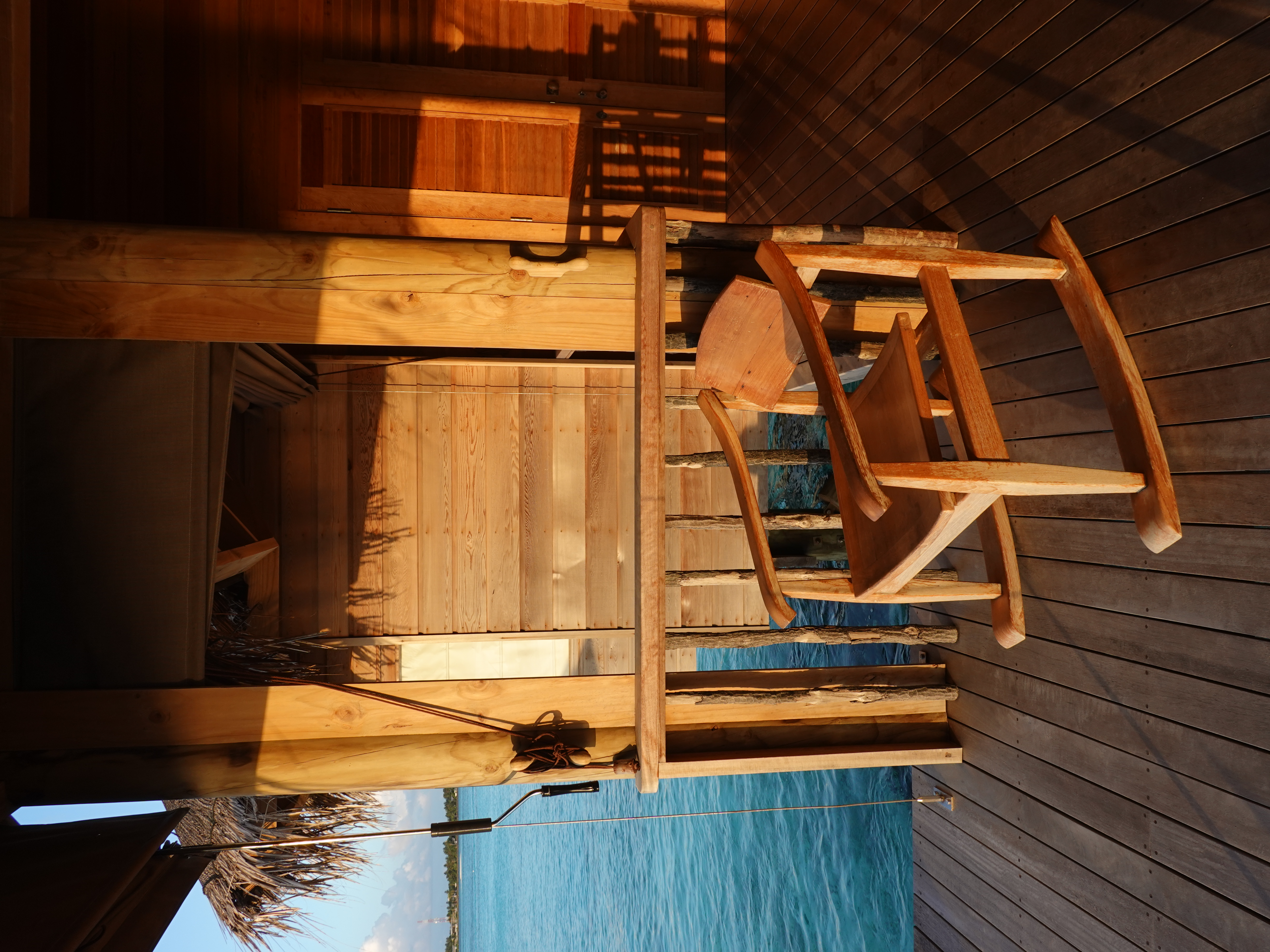 PRICES:
Prices start at just over €1,000 a night for the smaller cabins in low season. However, the Private Reserve can cost nearly €30,000 per night. I would strongly recommend looking into booking direct Exclusive Packages to save some money. Perhaps also target November before prices start to raise or April before the rainy season starts.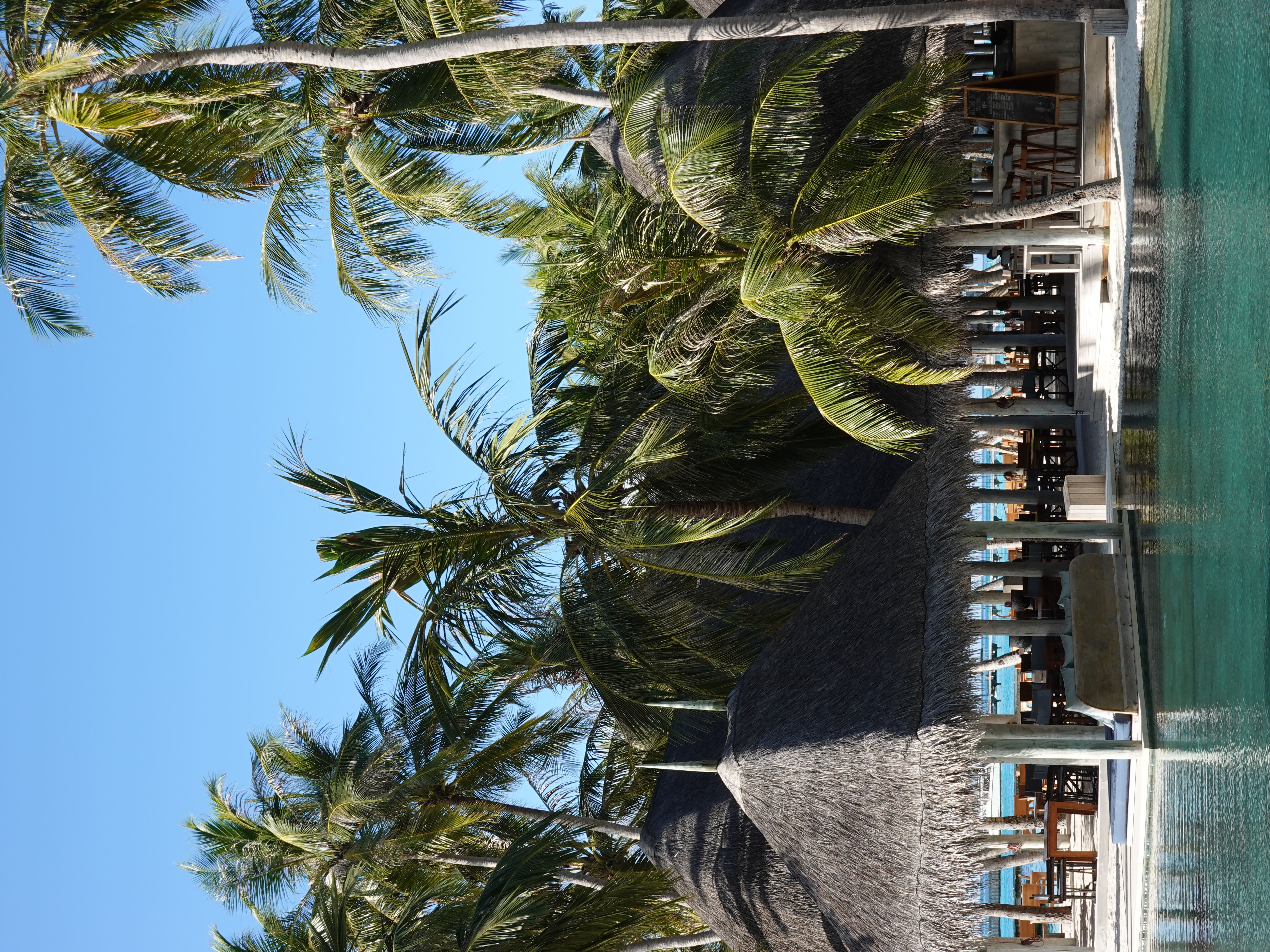 OVERALL IMPRESSION
Gili Lankanfushi feels like heaven on earth. Because, everywhere you look there are white, sand beaches and clear, blue water. Therefore, it is the perfect destination for single travelers, couples, or families seeking to unwind and reset.
BIGGEST PLUSES
A personal butler (Mr/Ms Friday) who'll make your every wish come true. They really become your friend throughout your stay. Our Mrs Friday was Naf and if you can have her, you will be lucky!
They have a very high percentage of returning guests – and that means something. come once and I promise you, you will want to return
Gili was voted the number one hotel in the world (yes you read that right, in the world) on TripAdvisor and keeps making the Conde Nast Traveller Gold Lists year after year
The staff seems really happy to work here – and we experienced something quite contrary in other resorts
The food from breakfast to dinner was really outstanding.
A range of activities will please thrillseekers and sunbathers alike.
An island location that feels like paradise, surrounded by beautiful, clear waters
A sustainable, eco-friendly approach to every part of the hotel, from construction to catering
The renowned Meera Spa offers treatments to die for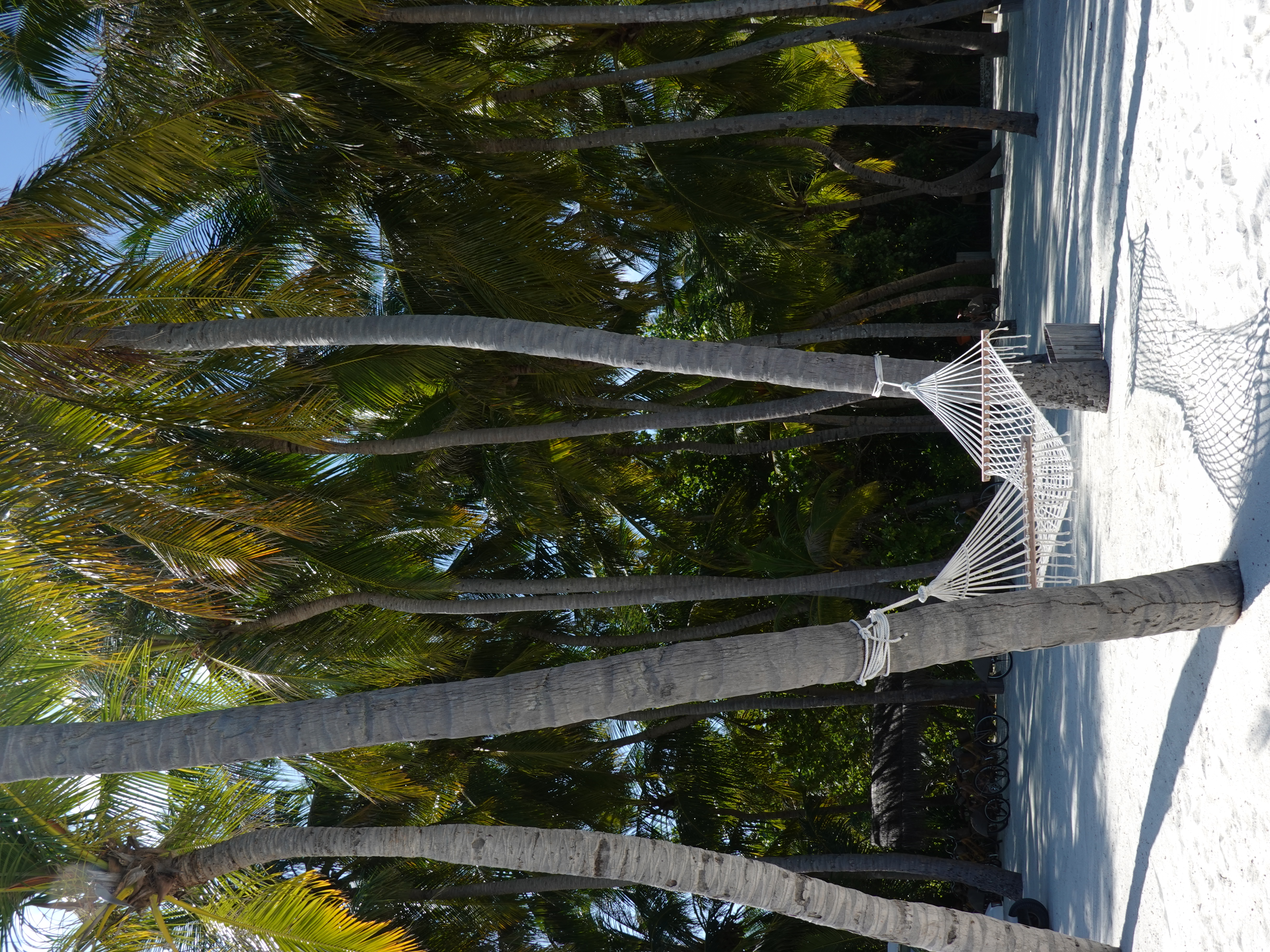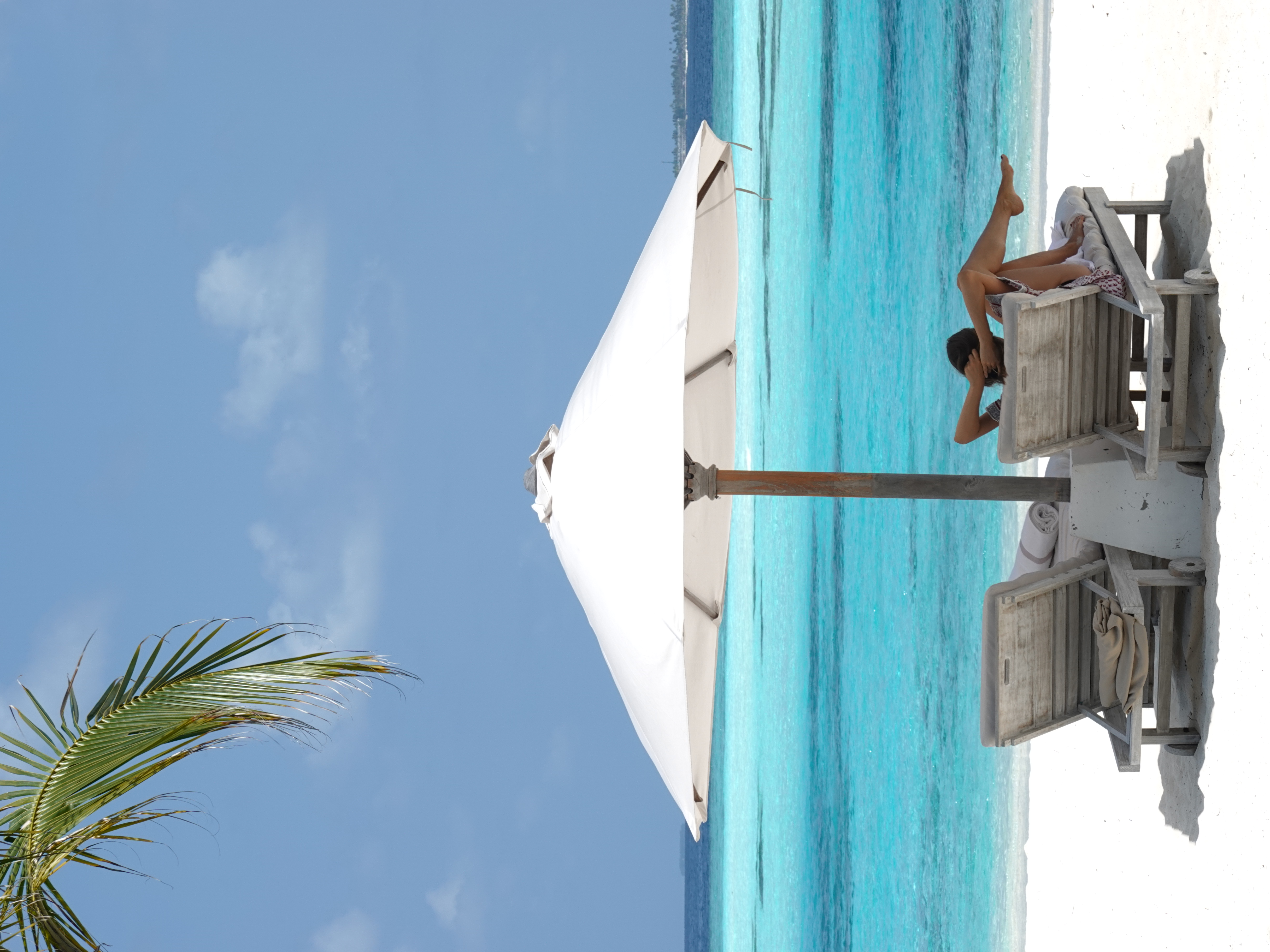 POINTS WORTH CONSIDERING:
Gili is in near proximity to Male and the airport. Therefore, there may be noise from aircraft and boats that pass. I can see this as the biggest issue that some guests may see.
Prices during the high season can be expensive. Furthermore, many activities are not included in the cost of the room
The overwater villas are rustic and this may not appear to guests who prefer more luxurious and modern accommodation. That said, this rustic luxury is exactly what I appreciate. So just make sure you are fully aware of that.
No traditional kids club, but please see my section on Family Focus to see that there is a lot to do for your kids
GILI LANKANFUSHI – ALL YOU NEED TO KNOW
WHAT WILL YOU DO
Gili Lankanfushi may at first seem quiet and tranquil. However, a stay here can be as active and action-packed as you want! Many activities take advantage of the wonderful marine life surrounding the resort. Therefore, you won't want to miss a surfing session, a sailing lesson, or a chance to go snorkeling with the resident marine biologist. Also, you can book a sunset cruise to spot dolphins (we saw 50 dolphins!!!), or a seaplane tour of the Maldives. However, there's plenty to do on land too. Fitness lovers will enjoy the well-equipped gym.
Otherwise, book a tennis lesson with Gili Lankanfushi's coach. Or, you can start the day right with yoga on the beach at dawn. But, you might feel worn out or want something more peaceful. Therefore, a cookery class or a screening at the Jungle Cinema would be ideal. Lastly, there's always a perfectly white beach to sunbathe on if you'd rather do nothing at all.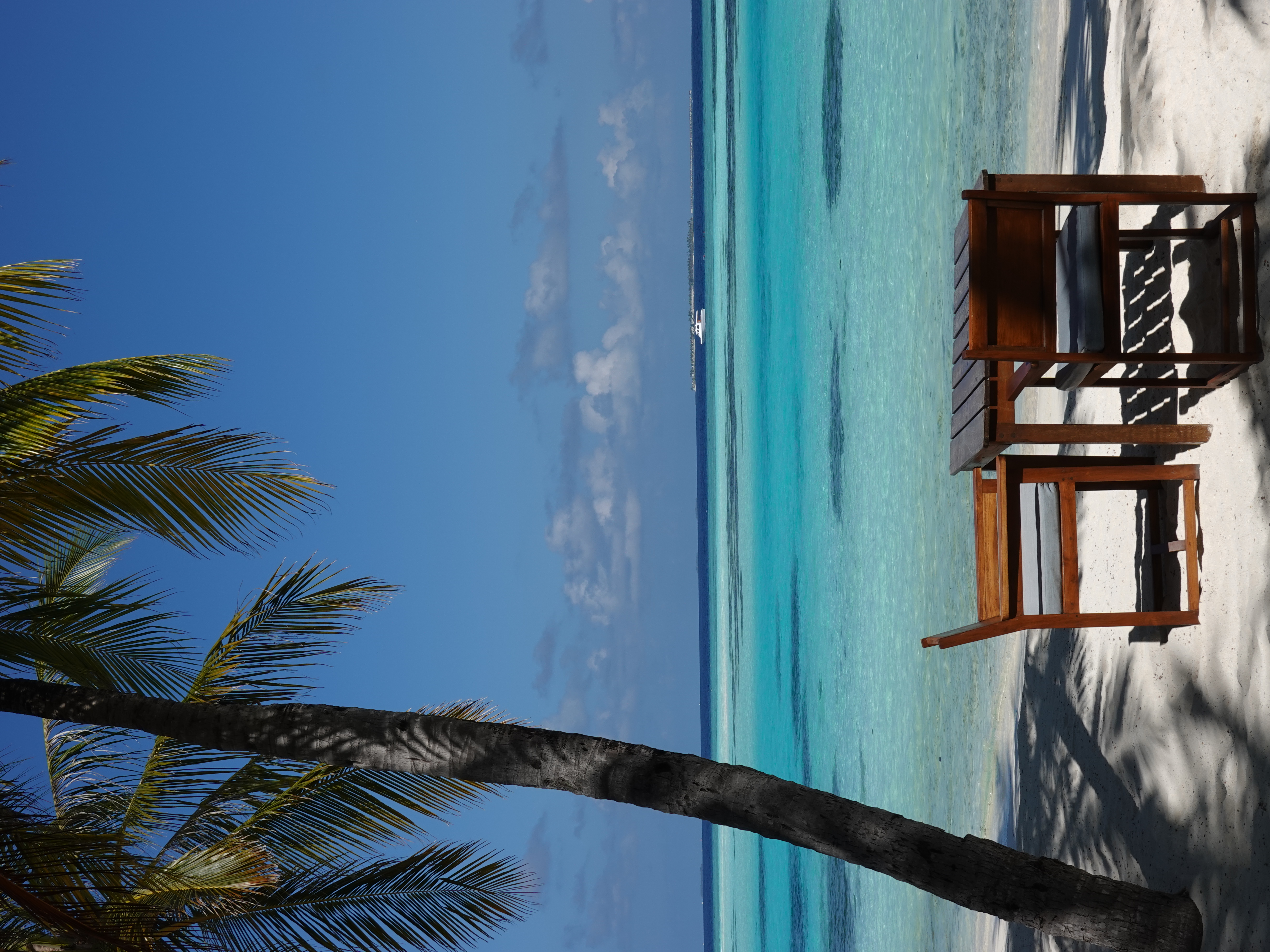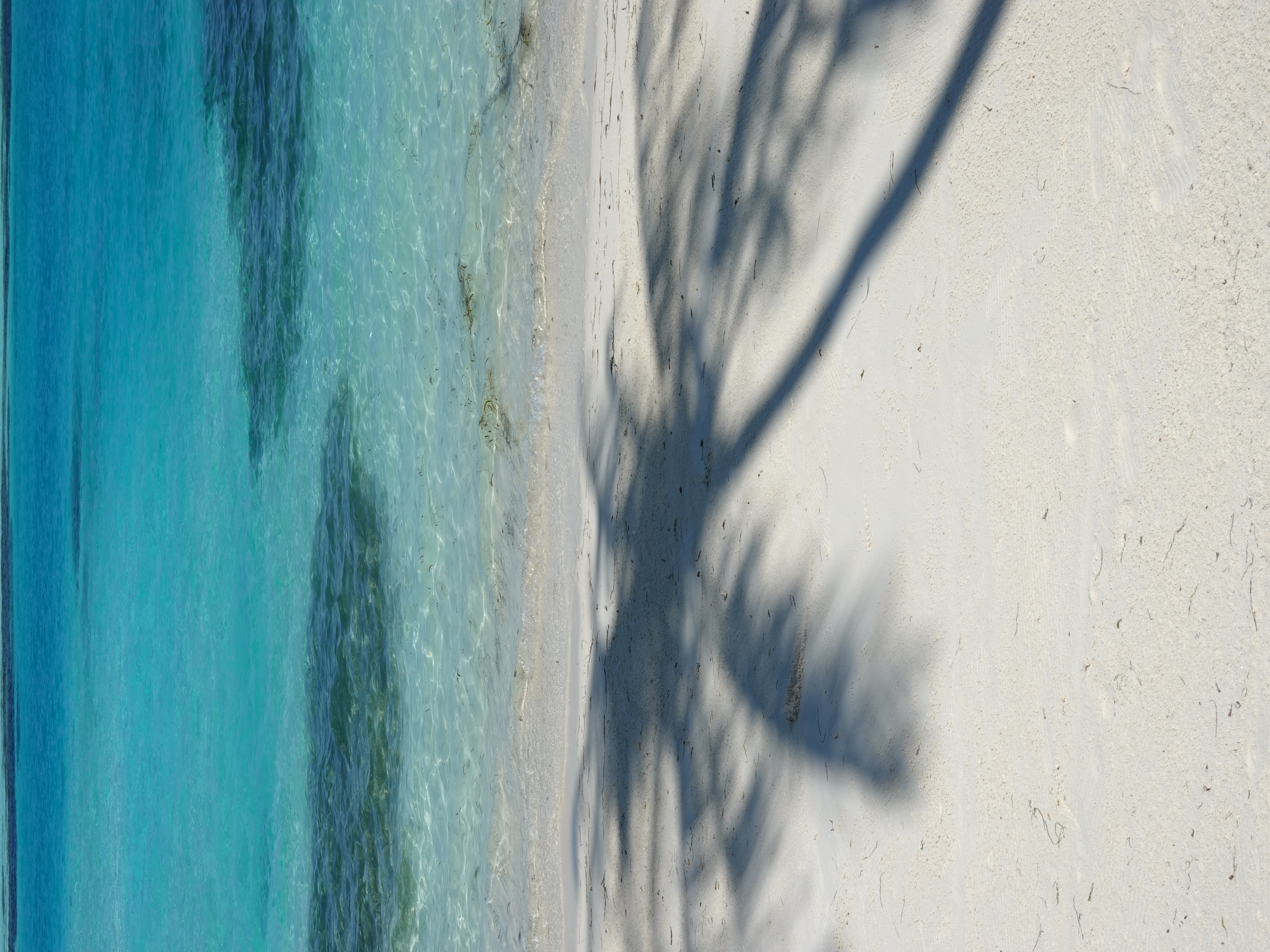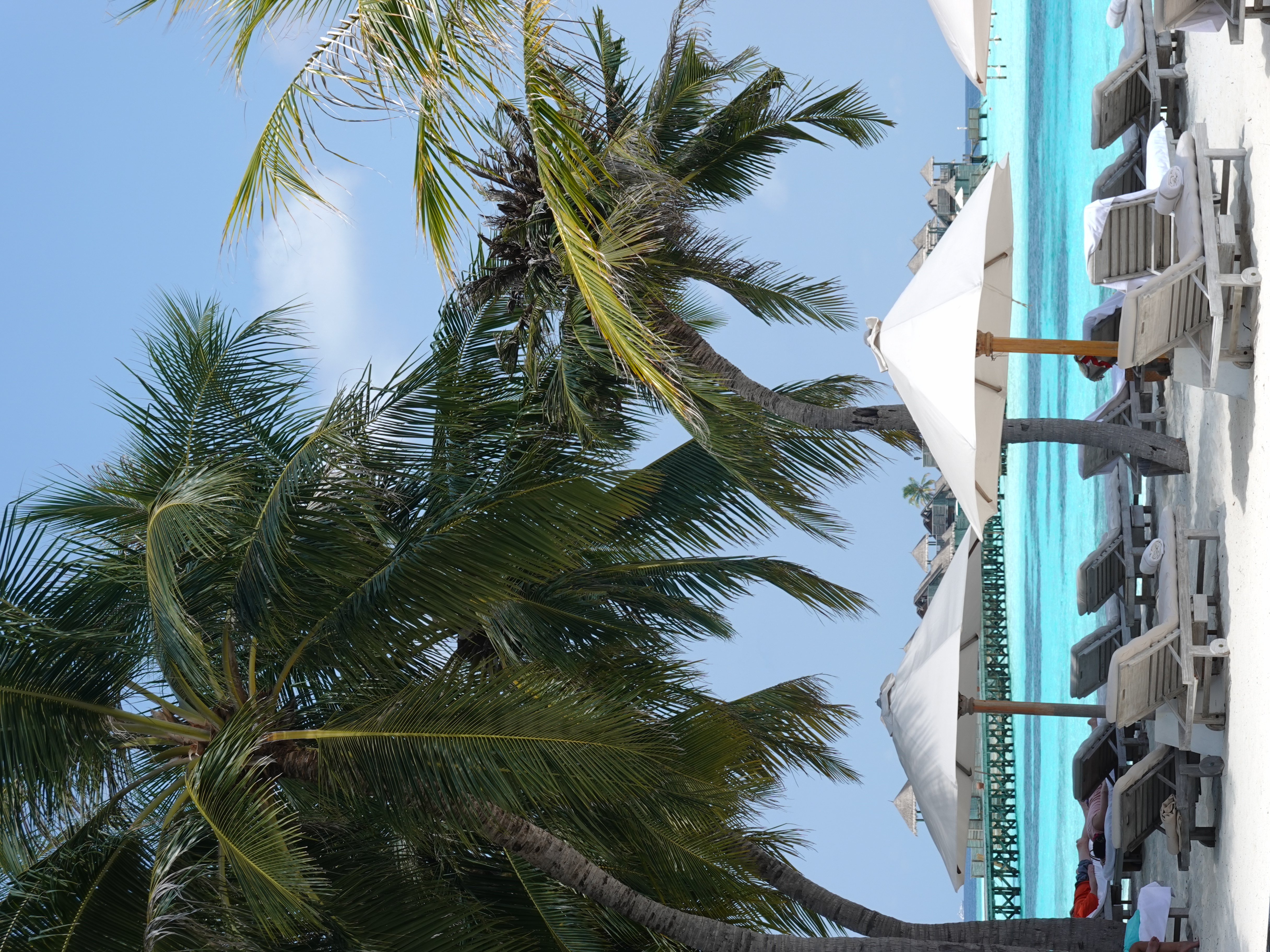 WHAT WILL YOU EAT (& DRINK)
I really loved the food at Gili. Together with Soneva's food, Gili's was my favourite in Maldives. There are many unique, delicious options for dining at Gili Lankanfushi. Firstly, there is Karshiveli. This offers different cuisines most nights of the week. Next, there is the Overwater Bar, serving delicious grilled food and salads.
Also, there is By the Sea, which offers superb Japanese food paired with sake. Moreover, most of the food is local. Also, it is prepared by expert chefs. However, the food options do not stop there. Additionally, there are beachside breakfast buffets, ice cream counters, wine cellar tasting tours, and dinners under the stars. Finally, you can arrange meals in the privacy of your villa whenever you wish.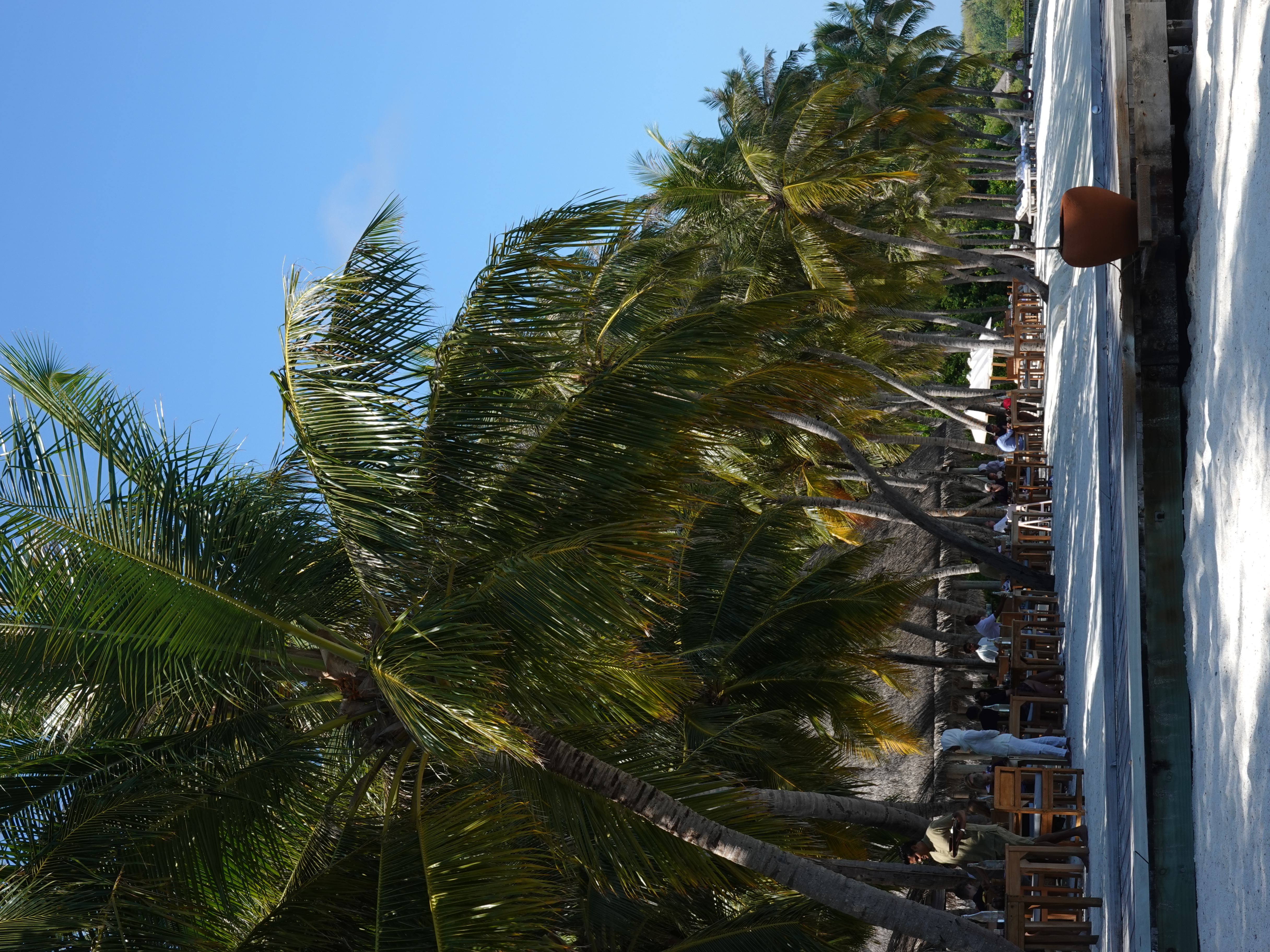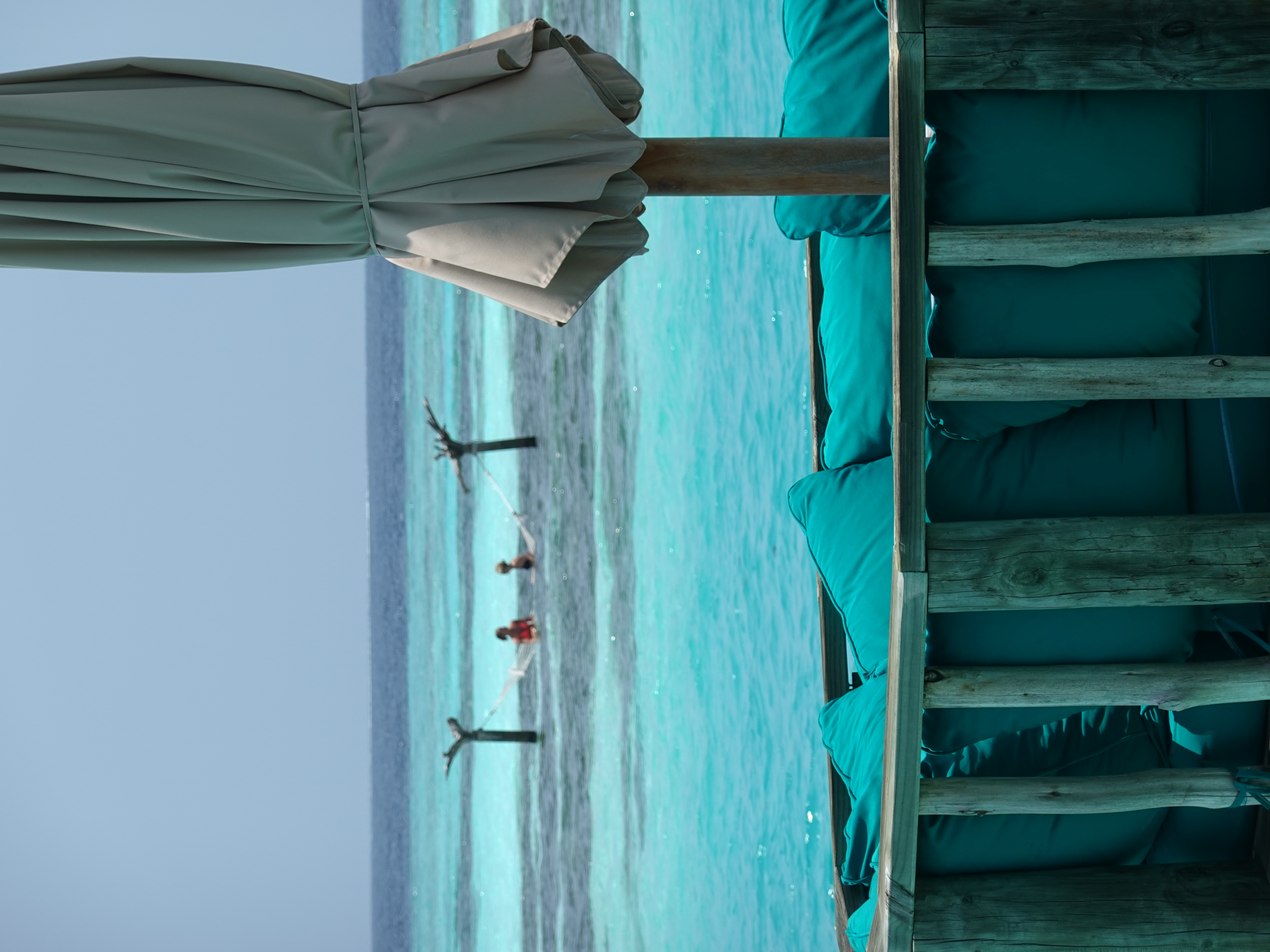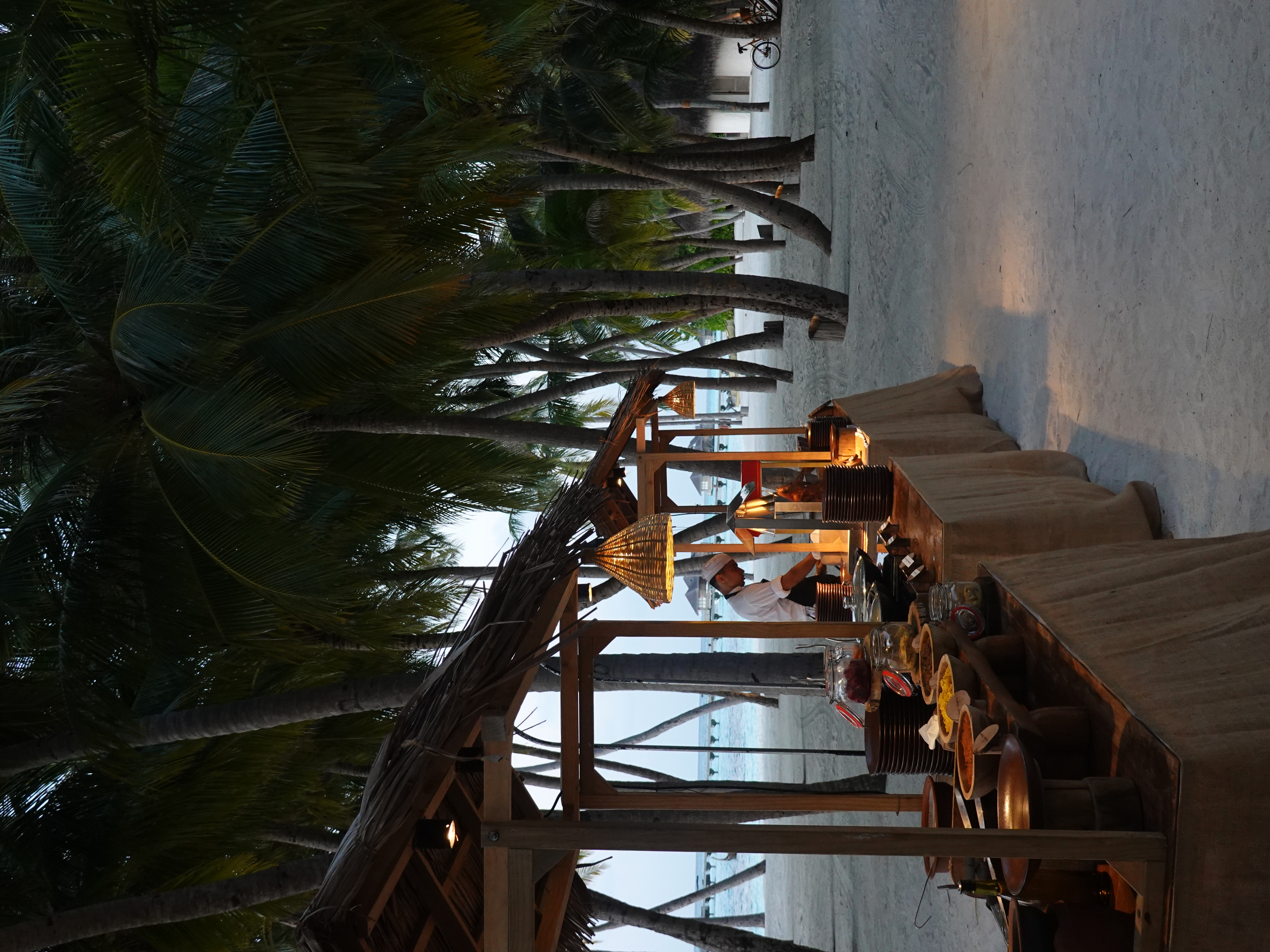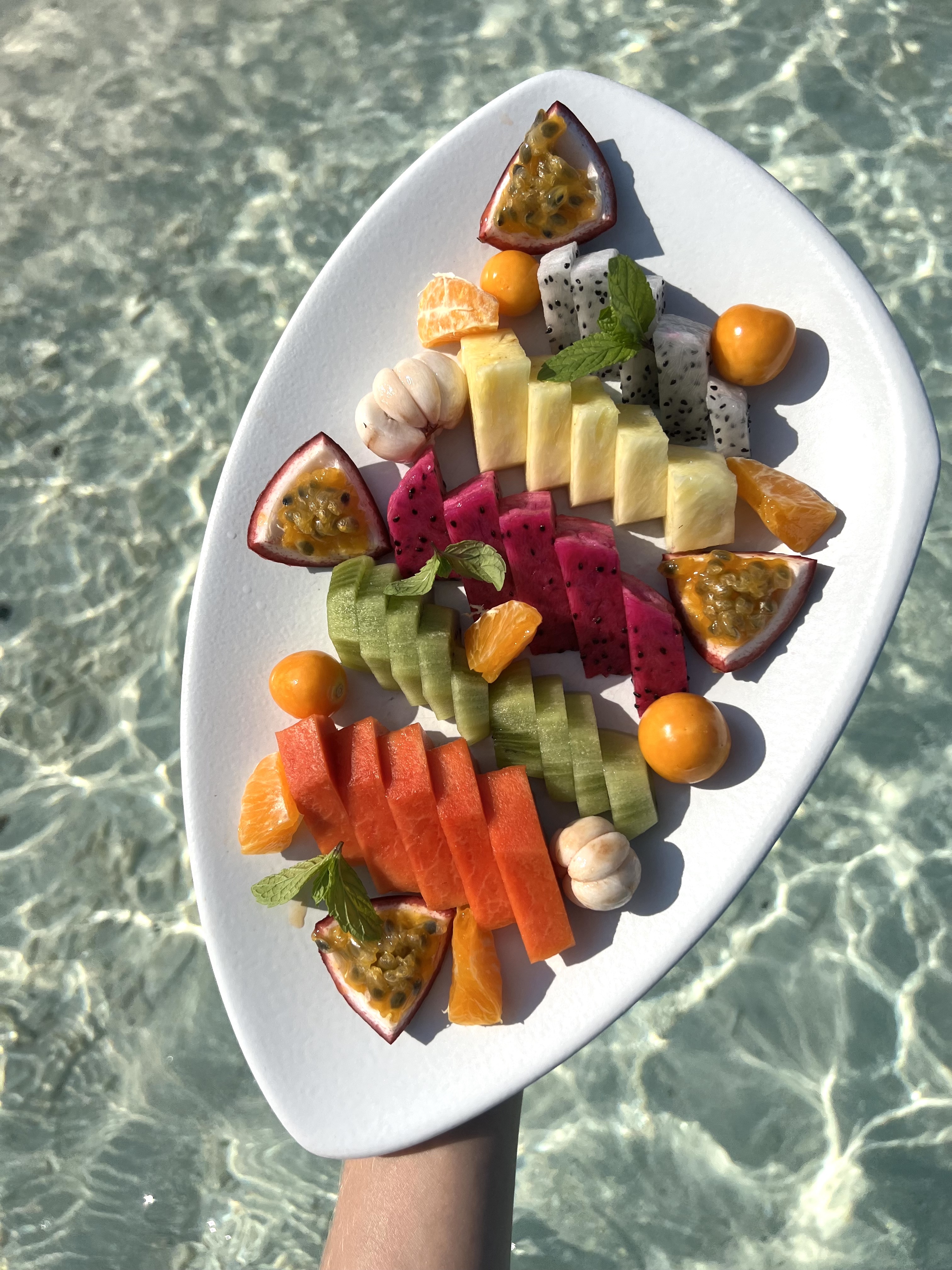 IS THERE A SPA?
Visit the Meera Spa if you want to relax even more deeply during your stay. Here, the expert therapists use ancient treatments from all over the world. For example, these include Ayurvedic therapies. I had a sound healing therapy by a visiting practicioner from Thiland and it was one of the most impressive and relaxing treatments I've ever had.
Also, there are more traditional spa treatments such as massages and facials. However, all these options have a modern twist to them. Moreover, the Meera Spa uses organic Voya and locally-sourced products. Finally, the views from the Spa are stunning and will help you to unwind even more. The treatment rooms even have glass floors so you can watch the sea life as you relax! During our stay at Gili Meera Spa practicioners offered short introductory treatments during breakfast, so you could just have a 5 minute scalp massage while waiting for your soothie. Pretty amazing!
FAMILY FOCUS
Maldives have changed how I look at how family and kids friendly the resorts are. Here the resorts go above and beyond what simple taking care and entertaining of kids is about. Gili has made a conscious decision not to have a traditional kids club, instead, they see the whole island itself as a playground for kids.
ACTIVITIES
Through a variety of activities (complimentary and paid ones) they take an opportunity to educate the kids about the world and environment they find themselves in. Gili offer activities that feel like fun but are actually extremely interesting and information-packed. Of course, there is space for simple play but be ensured your child will not be bored.
You can choose between jungle cinema to lagoon surfing as well as the gardening sessions. The list is never ending and the team at Gili will help you tailor those activities to your needs. Our son loved his kids yoga session as well as napkin folding class. He still folds napkins for us at home the way he learned it at Gili!
SERVICES TAILORED TO FAMILIES
Overall, Gili Lankanfushi is a great place to visit with family and kids. Firstly, there are babysitting services for the youngest. However, children will love to accompany you on all the adventures on offer. Therefore, they're unlikely to get bored! Otherwise, most of the rooms are spacious enough for several guests. Lastly, your excellent Mr or Ms Friday will always be near to help you entertain the little ones. Our Mrs Friday became our son's best friend. He even got an outfit made by the local tailor like our Mrs Friday had.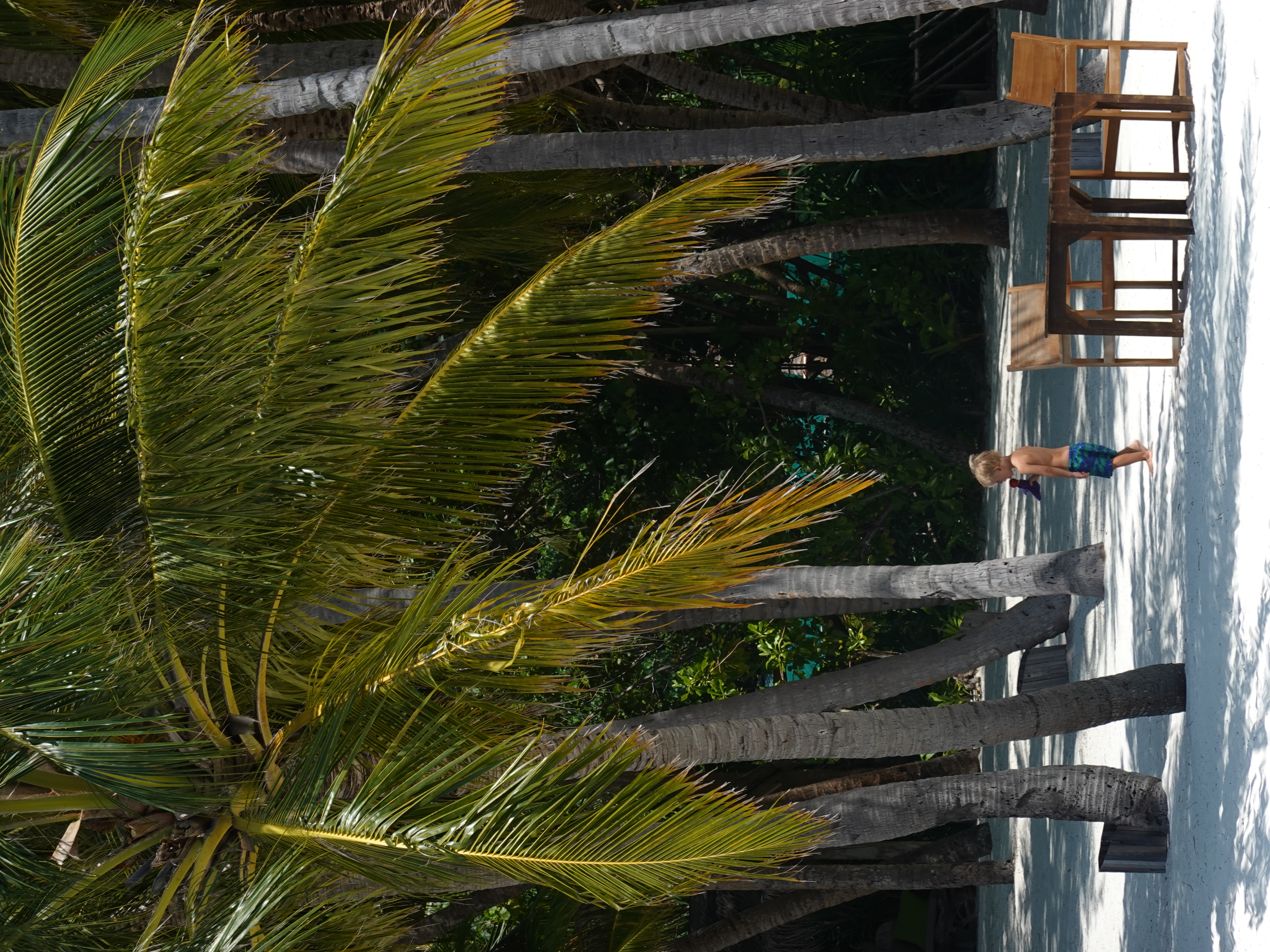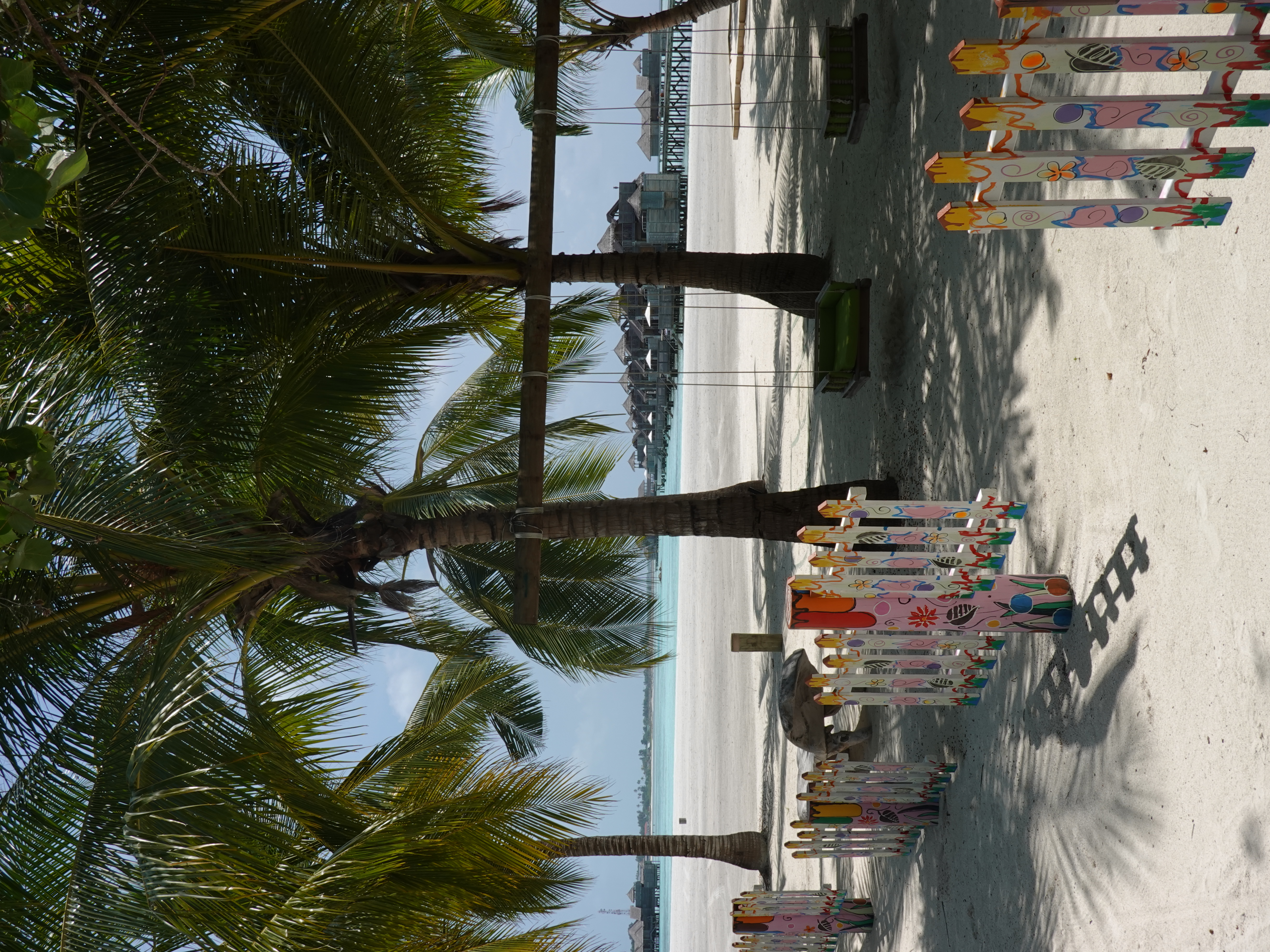 FINAL TIPS FOR YOUR STAY AT GILI
We found the phrase "heaven on earth" and "home away from home" to finally make sense after arriving in Gili. Staff and the guests are so relaxed and calm you automatically calm down yourself. Noone is showing off their brands (as may be the case in other resorts), but rather humbly enjoying their well deserved time off. If you have a chance to visit Maldives, I would strongly recommend choosing gili Lankanfushi as your destinations. I am convonced you will fall in love woth it, just as we did!
Please consider the following points to make the most of your stay:
My top tip would be to make the most of the island paradise and the magnificent waters around it. Organise a candlelit dinner on the beach or camp out in the sand beneath the stars. Otherwise, make the most of the snorkeling and take a guided tour with Gili Lankanfushi's resident marine biologist.
Consider coming to the Maldives right before the high season starts or when it ends to still catch the good weather but avoid the peak prices
Book direct Exclusive Packages to make some savings.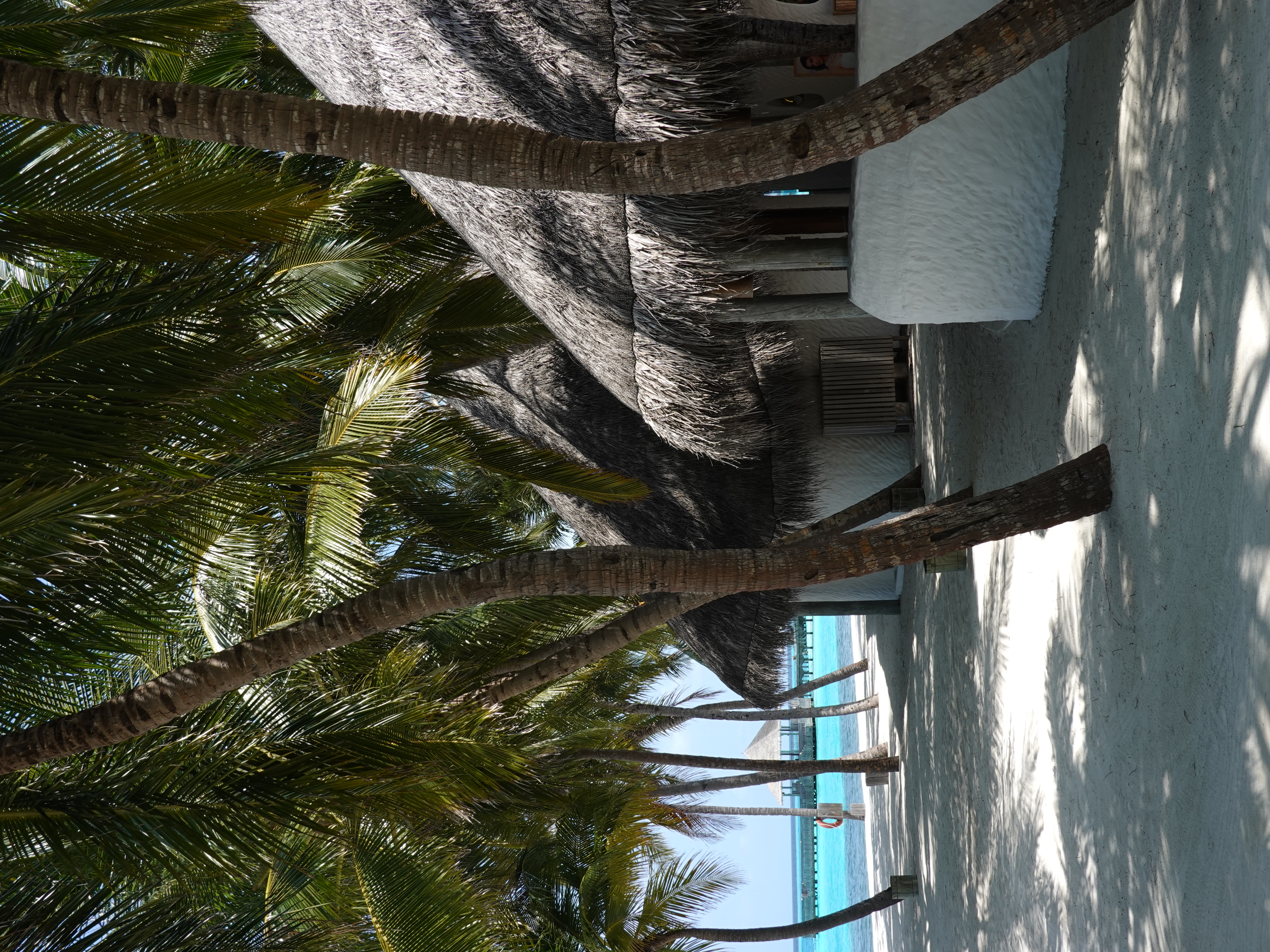 Enjoy,
Voyage Provocateur
In case you would like to read some other of my posts:
BELMOND LA RESIDENCIA – HOTEL REVIEW
LE GRAND CONTRÔLE – HOTEL REVIEW
BIARRITZ – 10 TOP THINGS TO DO
ITALY'S 10 BEST RESTAURANTS WITH A VIEW