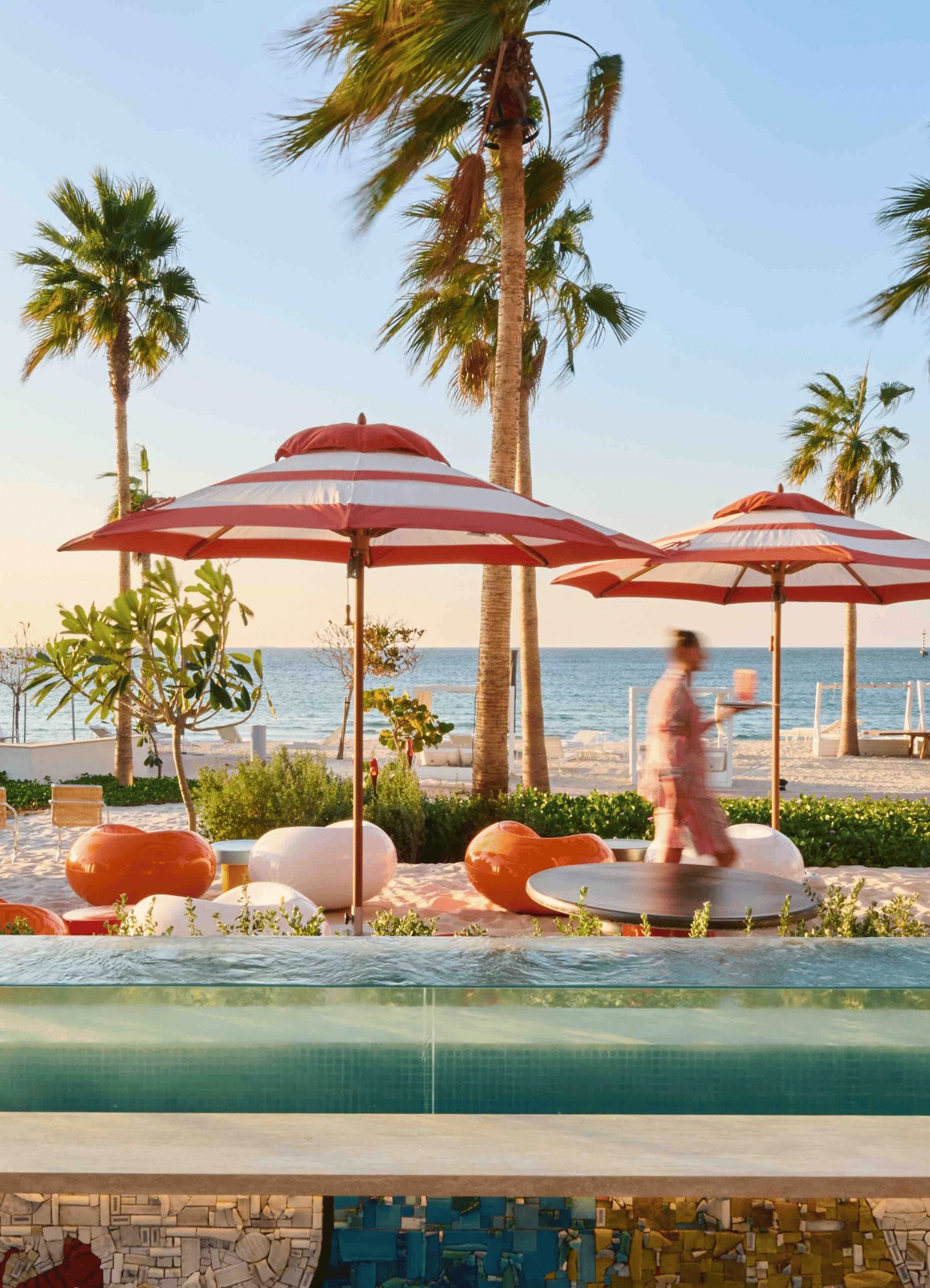 DUBAI – TOP 12 COOLEST RESTAURANTS
Are you going to Dubai and want to know about the coolest restaurants? That is not an easy task given that the Dubai culinary scene is as exciting as it gets!
But do not worry, I spoke with Paulina Rutkowska-Gauvry, a Dubai expat and the creative brain behind PRG Consultancy to prepare the 12 coolest, chicest, and most irresistible restaurants in Dubai right now just for you.
This Guide will tell you the hip places to be, and it will be a mix of the best food, drinks, atmosphere, as well as the views!
Find below Dubai's 12 coolest restaurants as if you were a local!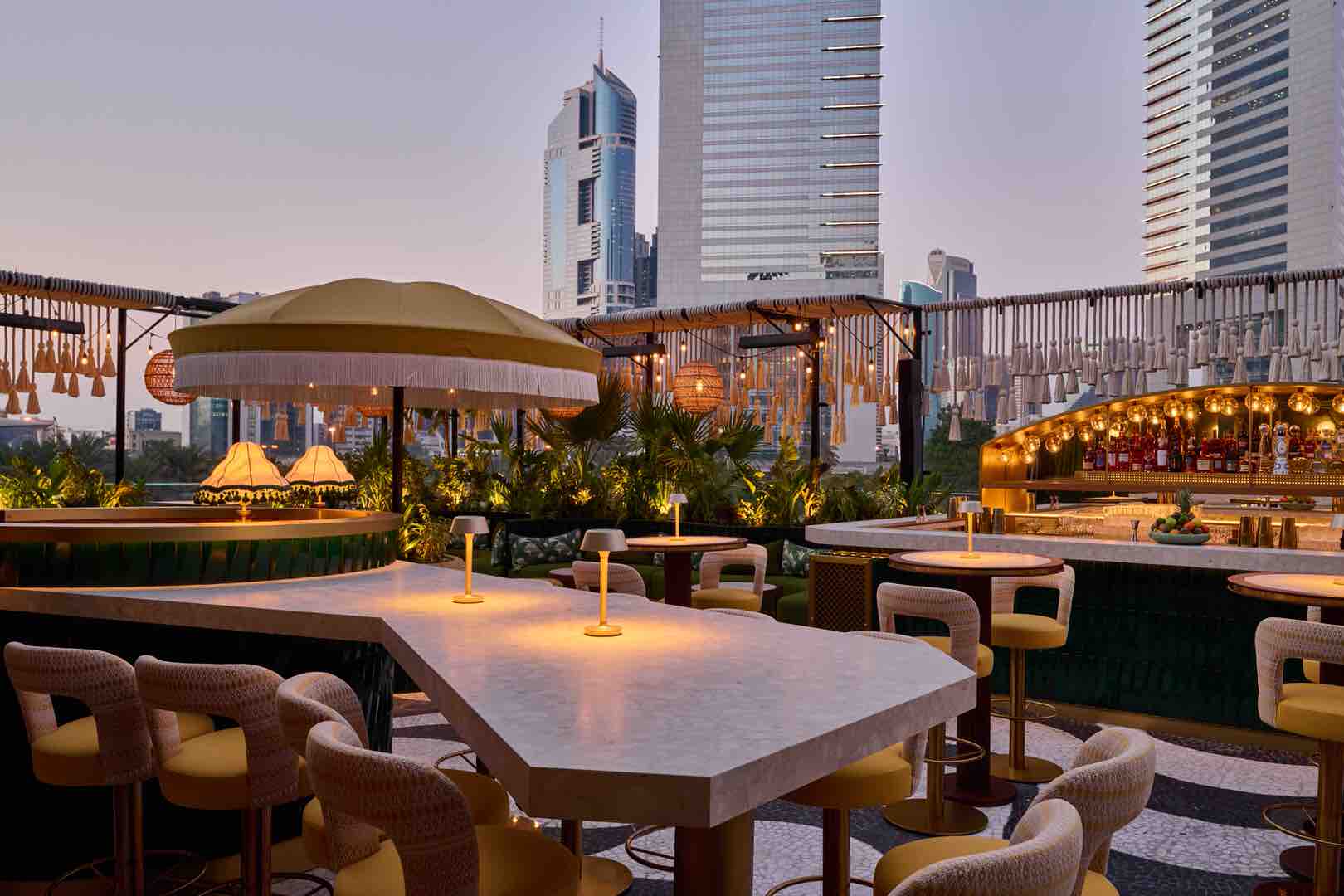 INTRO
Dubai is more than a city – it's an evolving show. Here you will find the best, the fastest, the tallest, and the most extraordinary of everything in the world. The buildings, the cars, and for a few years now – the restaurants.
Above all, among its ever-changing facets, the culinary scene stands out as Dubai's example of the city's relentless pursuit of excellence and novelty. And just as the city's skyline is ever-changing, so is its restaurant scene.
So let's take a tour of the top 12 coolest restaurants in Dubai, places you'll want to experience before they're yesterday's news.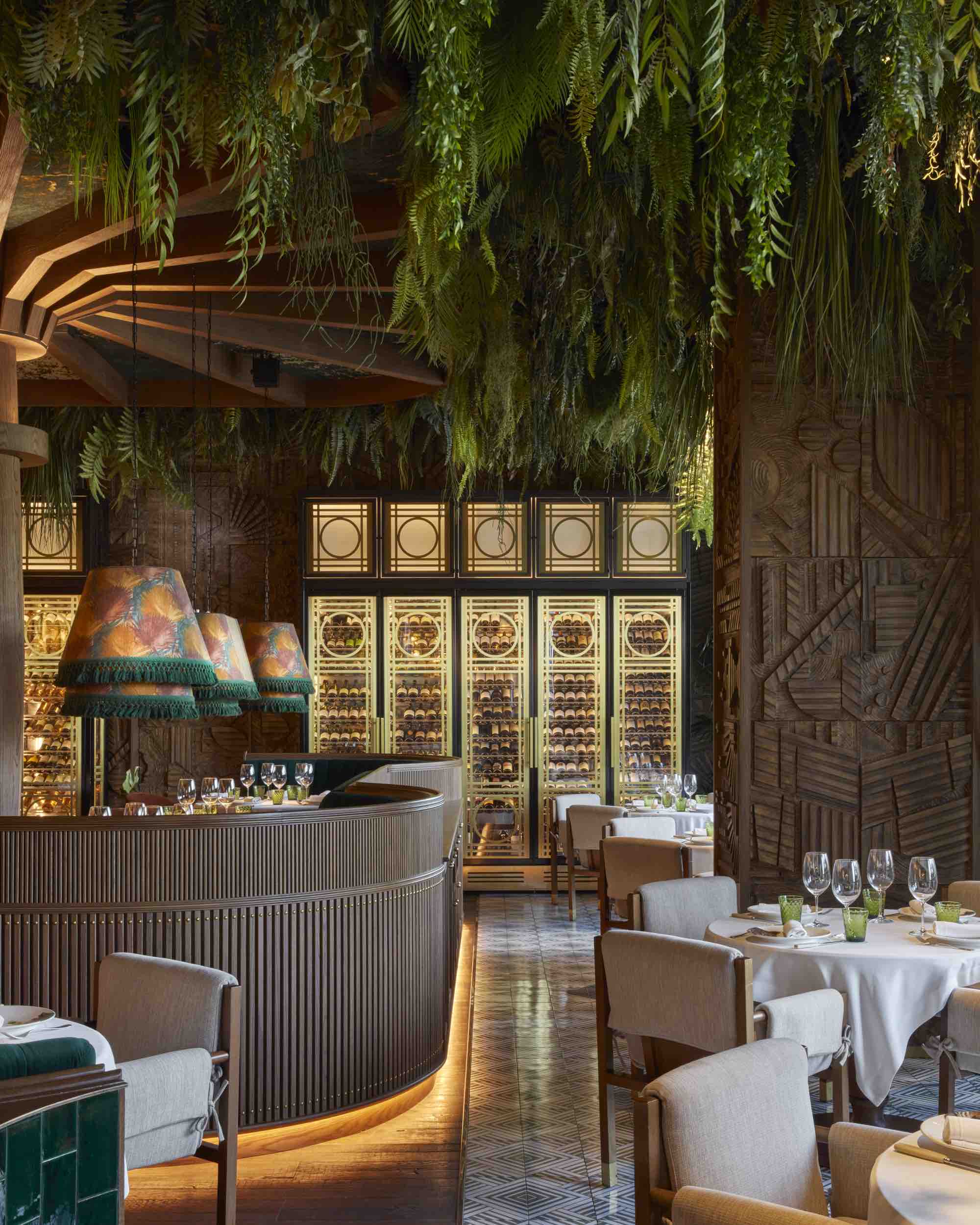 WHAT YOU NEED TO KNOW
So before you go and choose the coolest restaurants in Dubai you want to go to, there are a few important things to know:
Advance Booking: These hotspots are in high demand. To secure the best seats, consider booking a week or two in advance.
Tips are Welcome: While not mandatory, tipping is a highly appreciated gesture that reflects the excellent service you're bound to receive.
Weather Alert: Thinking of booking a terrace in the summer? Think again. With daytime temperatures soaring up to 45 degrees Celsius and nighttime temps lingering around 35, it's best to enjoy the air-conditioned indoors.
Michelin Star Destination: Dubai has worked its way into the Michelin Guide in 2023. It's no longer aspiring to be a global gourmet hub—it is one. This city competes fiercely with other world capitals for the attention of food connoisseurs.
Culinary Melting Pot: Dubai is a culinary clash of cultures. Whether you're after authentic Emirati cuisine, Asian fusion, or European delicacies, you'll find it here.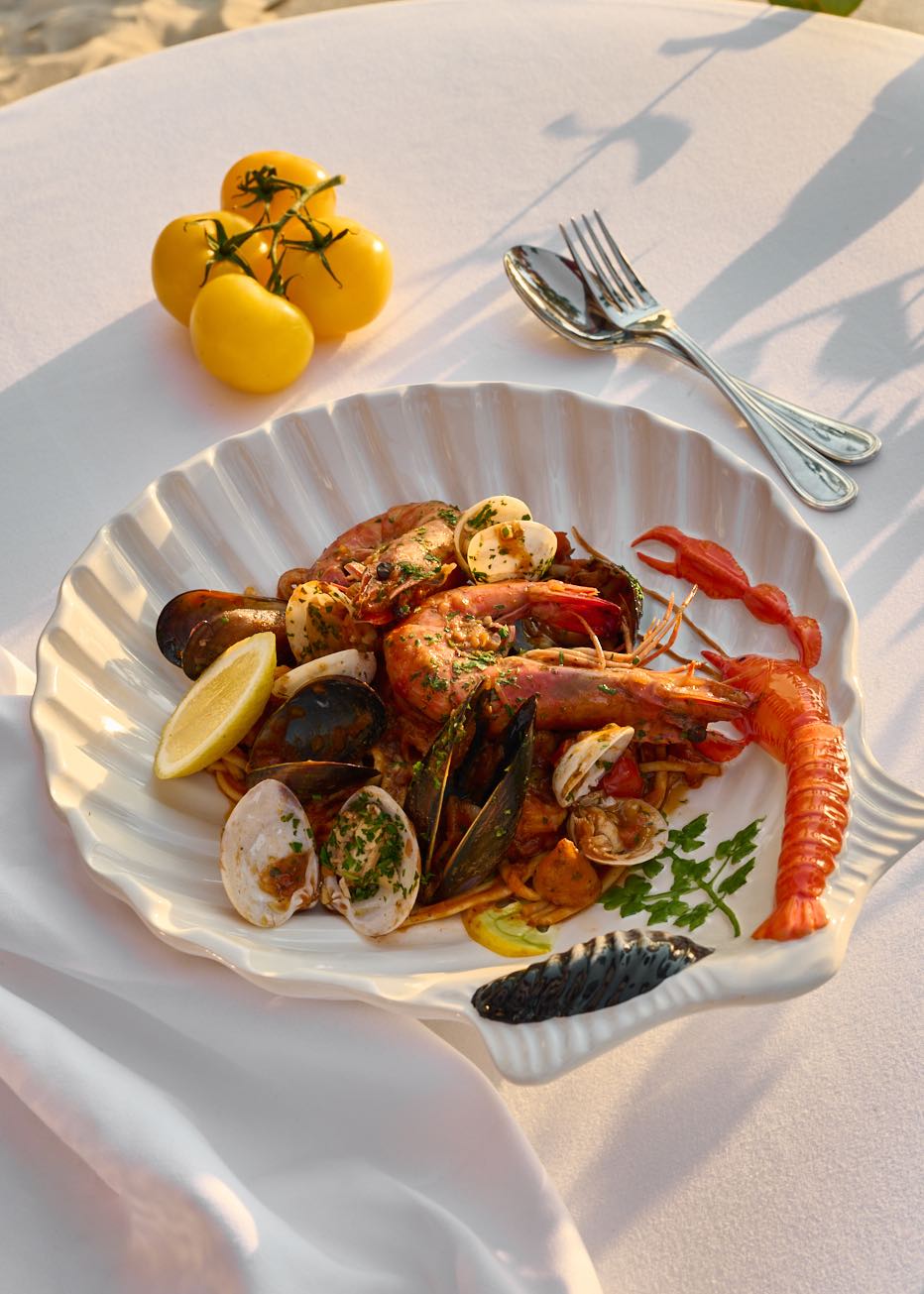 DUBAI'S 12 COOLEST RESTAURANTS
JOSETTE
BUNGALO 34
AVLI BY TASHAS
AMAZONICO
LA NINA
BABYLON
LPM
NOBU BY THE BEACH
NAMMOS
THE GUILD
LULU & THE BEANSTALK
PIER CHIC
1. JOSETTE – DIFC
BEST FOR: Authentic French Atmosphere, Vintage Entertainment, Al Fresco Dining
Josette is Paris away from Paris, inspired by the elegance of French actress Josette Day. It is perfect for both, lunch and dinner, but it's the dinner shows that turn meals into cabaret evenings. Plus, with a "Champagne" button on each table, how can you resist? Josette has that special something that goes beyond the menu. It wraps you in an atmosphere that's distinctly Parisian. It is definitely one of the most talked about & coolest restaurants in Dubai right now.
INSIDER INFO:
Dish to Choose: Escargots de Josette is a must for starters. Basically, it will transport you straight to a Parisian bistro. For the main course, the Cordon Bleu never disappoints.
Table to Reserve: If it's a nice day, ask for an outdoor table. It's perfect for lunch and has the most charming setting in Dubai. For a dinner show, you've got to get a table close to the stage.
Drinks and Social: Most importantly, you need to make use of the champagne button. Hit it and your table number lights up at the bar, signaling it's time for bubbles. As per cocktails go for Kir Royale and the crafted cocktails Indochine and La Boheme.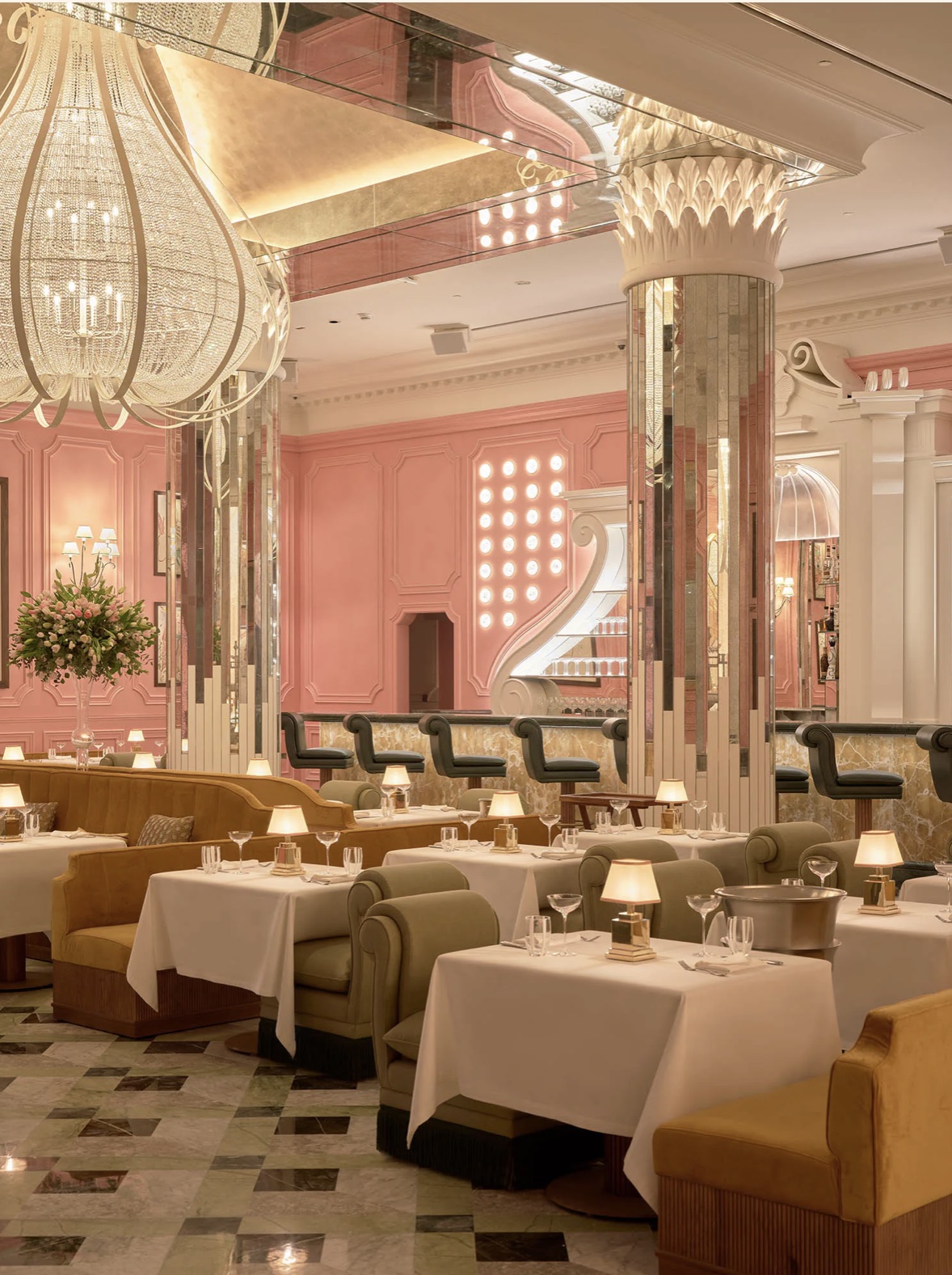 2. BUNGALO 34 – JUMEIRAH 1
BEST FOR: Beachside Riviera vibes & great al fresco dining
Nestled on Pearl Jumeira, Bungalo34 is your slice of beachside perfection. From sun-soaked breakfasts on the terrace to long, leisurely lunches as well as alfresco dinners Bungalo34 is the place to be in Dubai.
From swaying palm trees to perfect sea views, and the charm of the Mediterranean Riviera Bungalo34 has something for everyone. You really can't go wrong here! Another bonus is its close proximity to Nikki Beach, another famous restaurant in Dubai!
INSIDER INFO:
Dish to Choose: Tuna Tartare truly stands out and is best enjoyed with a recommended glass of white Greek wine.
Drinks and Social: A visit to Bungalo34 is one to remember. Bring your friends and make some memories!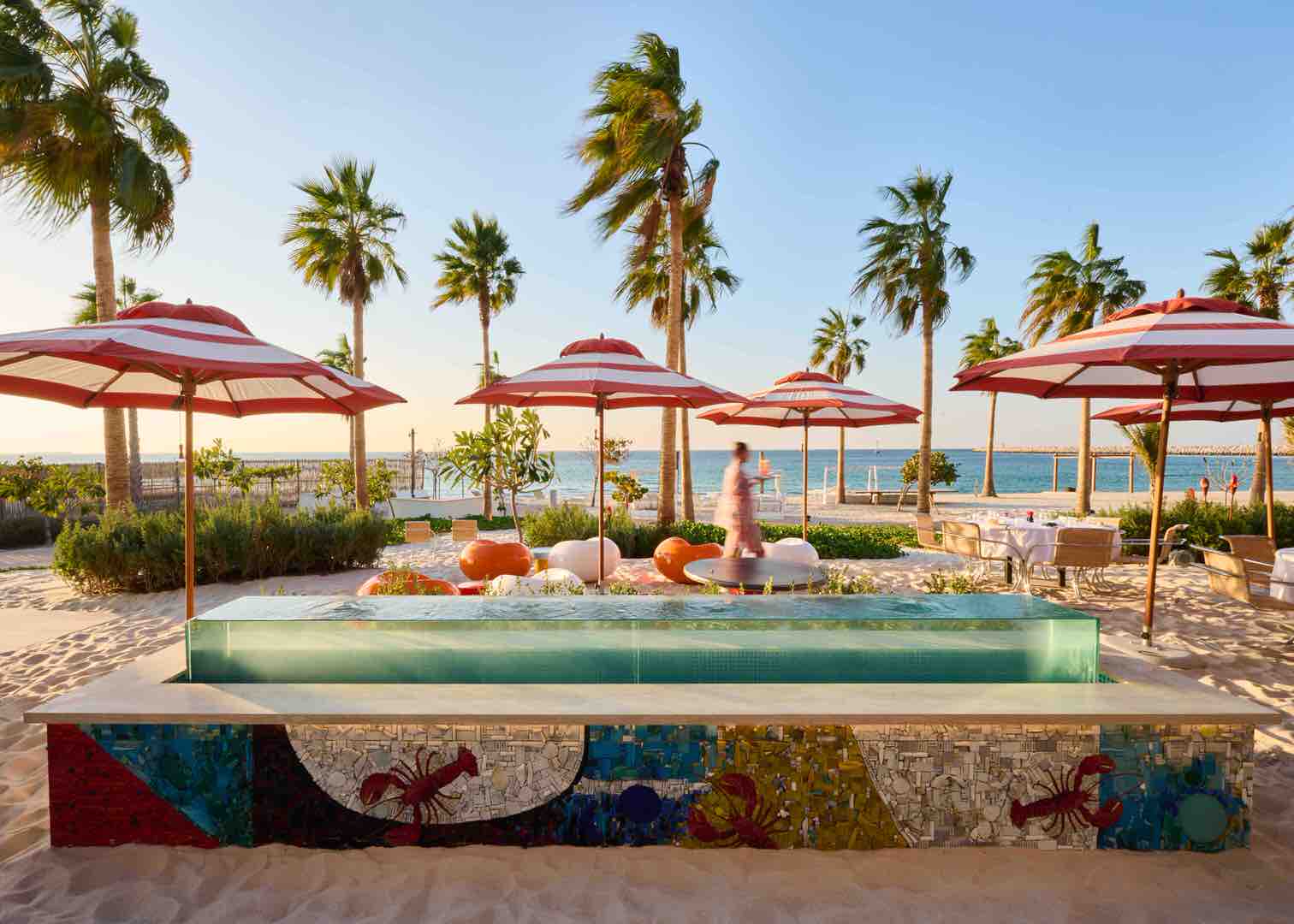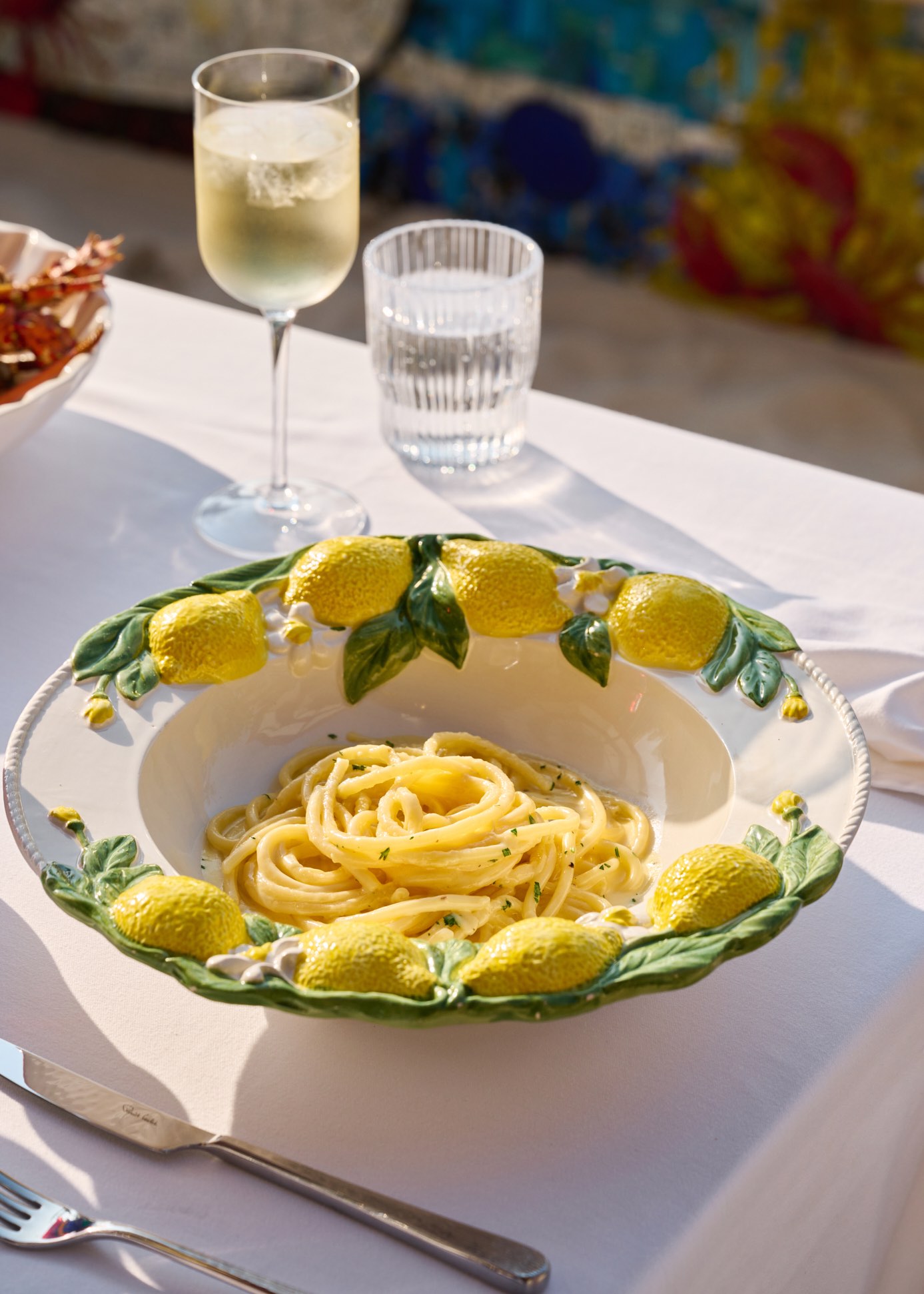 3. AVLI BY TASHAS – DIFC
Avli is definitely one of the coolest restaurants in Dubai. When you walk in you feel as if you are transported straight to Athens. Created by Natasha Sideris, this place doesn't just serve food, but it is where the cool crowd goes to see and be seen. Make sure to dress up not to feel out of place!
You will enjoy the top-notch Greek food, as well as the view of the towering Burj Khalifa, and some of the finest crowd Dubai has to offer! Finally, make sure to go for an after-dinner drink at Galaxy Bar – its sister property. We had the best whiskey sour we have ever had here!
INSIDER INFO:
Dish to Choose: Go for seafood and slow-cooked meats. In case you were to choose just one dish, it would be their meze and salads.
Drinks and Social: Avli is perfect regardless of whether you are in the mood to relax or dance the night away. Drinks list is perfect, so just choose your favourites! They won't disappoint!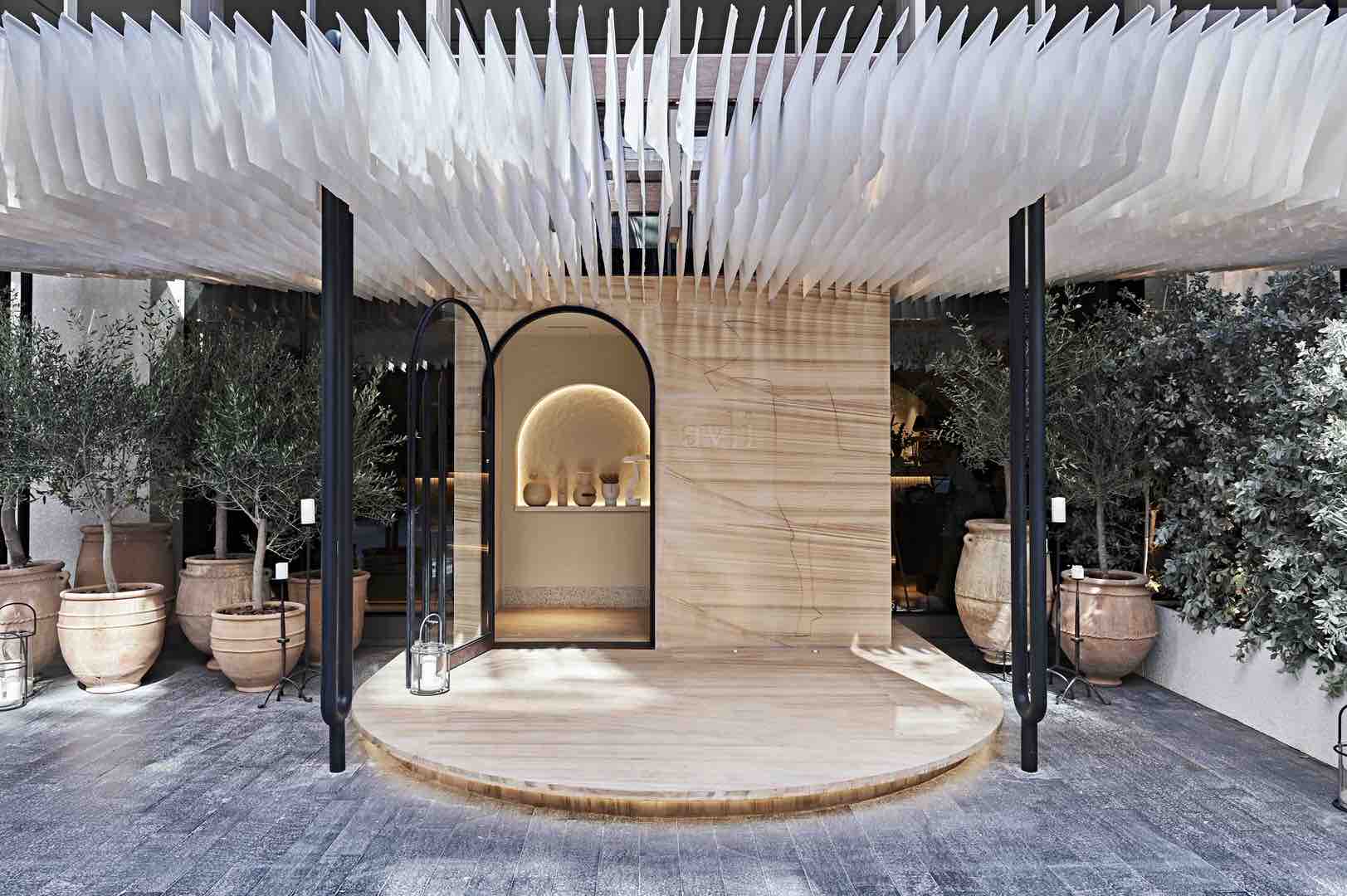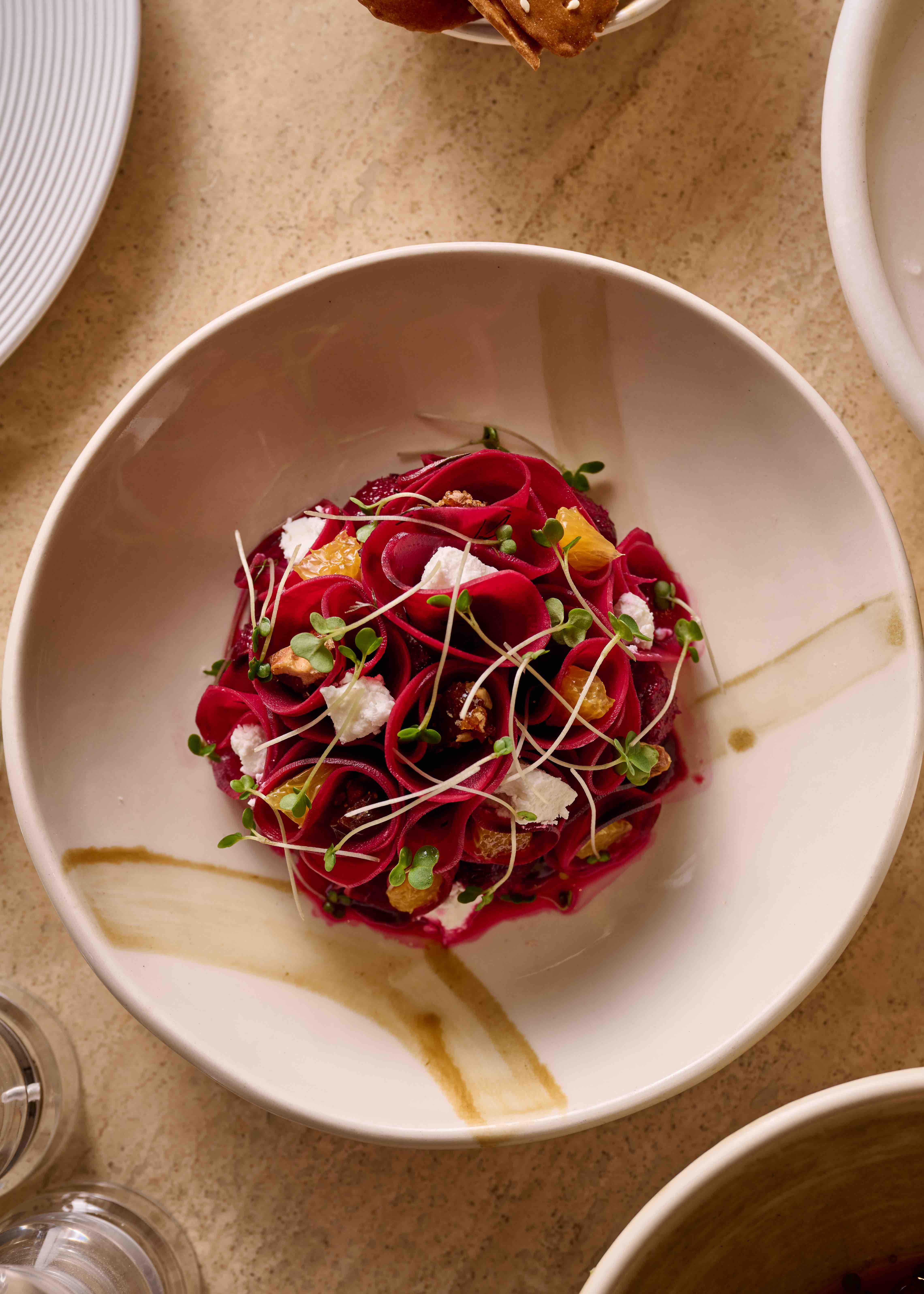 4. AMAZONICO – DIFC
BEST FOR: Great location in DIFC, jungle-like design, outdoor seating, Latin American dishes, and good wine.
Amazonico is something special. Why? Because you get to eat in a restaurant & a setting that feels like a mini Amazon rainforest in the middle of Dubai! Therefore Amazonico not only scores high on ambiance and location but also offers a great range of delicious Latin American dishes!
With not only three floors to choose from but also an outdoor terrace perfect for winter, this spot gives you a lot to talk about. As such it is the go-to place for anyone looking to combine great food as well as an extraordinary setting.
INSIDER INFO:
Dish to Choose: Try starting with the Amazónico Bites because they are incredibly tasty and a good way to kick off the meal. For the main course, go for the Satisfying Woks—they're hearty and especially full of flavor.
Table to Reserve: If you're going when it's cooler, ask for a table on the terrace. You'll get good food, good views, and good weather all in one.
Drinks and Social: The bar here is a great place to start the night if you're in the mood for some fun after dinner.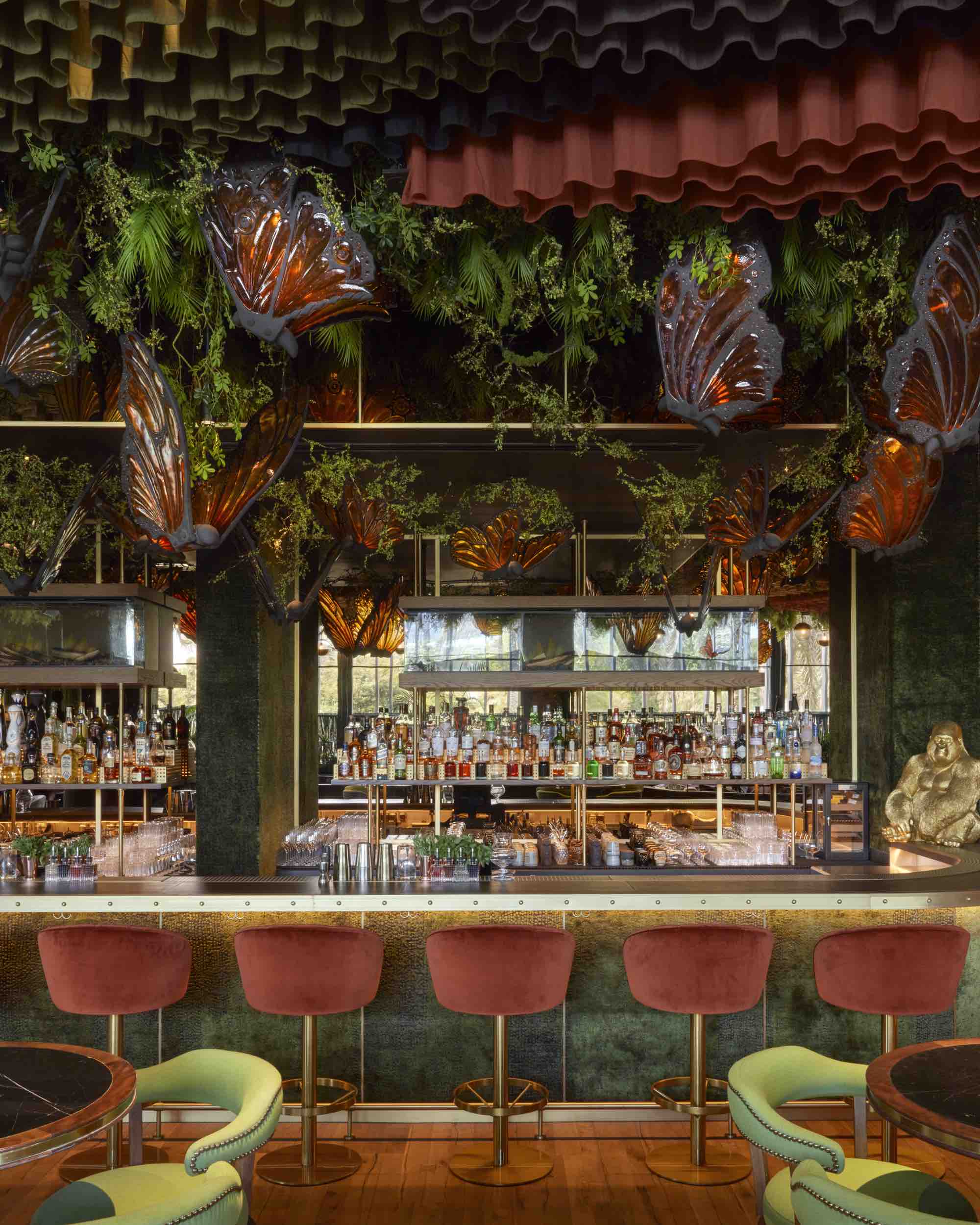 5. LA NINA – DIFC
BEST FOR: Culinary Exploration of Latin-Iberian Flavors, Exquisite Interior Design, Expansive Terrace Ideal for Both Convivial Gatherings and Intimate Soirées
At La Niña, it's not just about the food, instead, it's the whole package. From the dishes that make you want to come back for more, to the little design details that catch your eye. Above all, La Nina knows how to make dining an experience. Expect the best fusion of Latin and Iberian influences in any of Dubai's restaurants.
INSIDER INFO:
Dish to Choose: Definitely kick things off with Pan con Tomate. Taco de Langustas for the main course is a must. Save room for Aguacrate, an "avocado" dessert that'll surprise you.
Drinks and Social: The margaritas here are especially good. Trust me, you'll want one.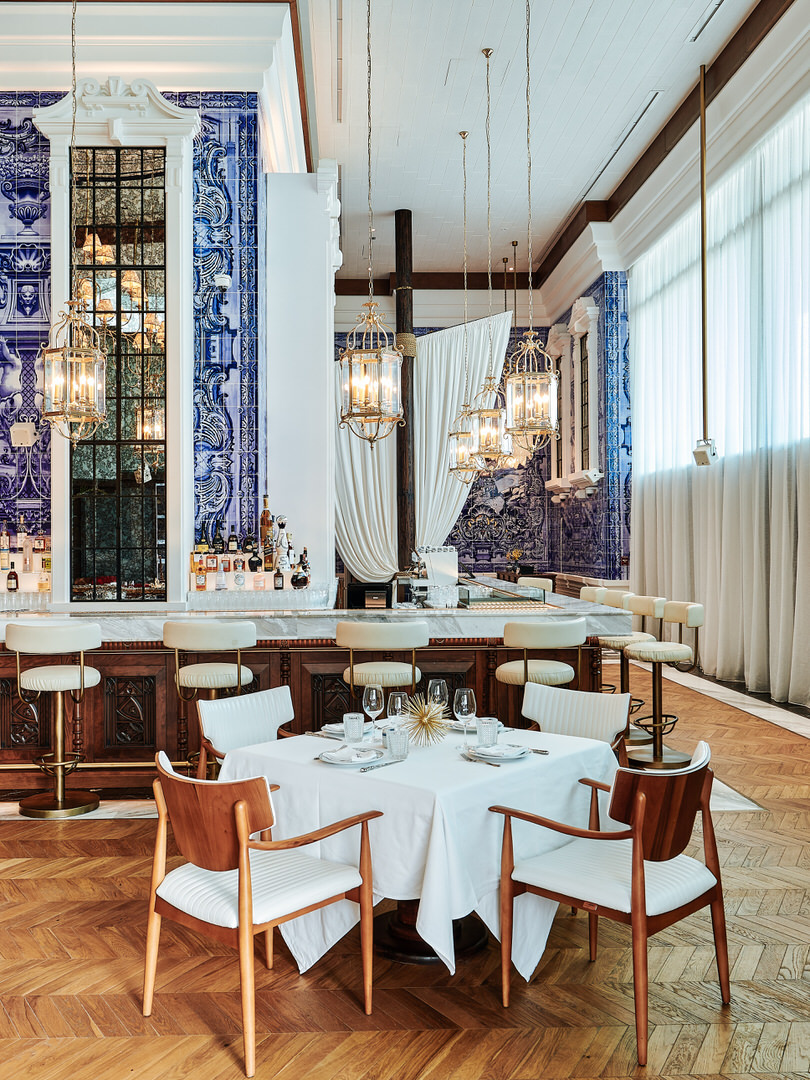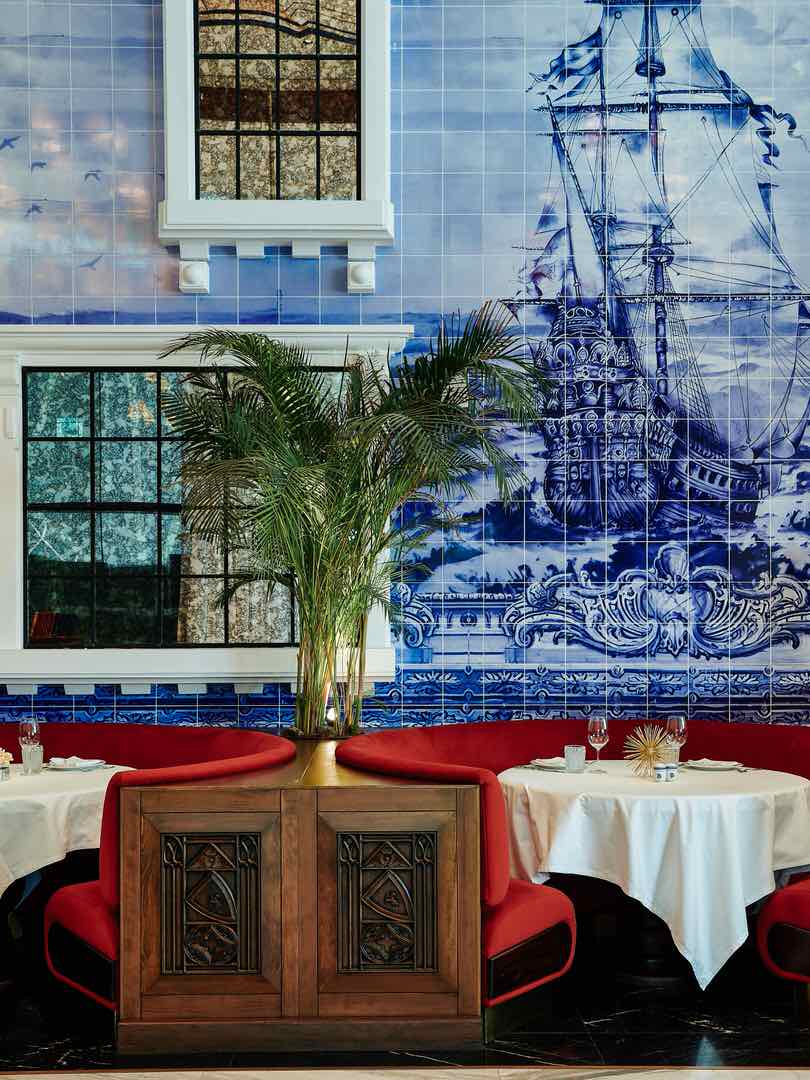 6. BABYLON – DIFC
BEST FOR: Supper club vibes, captivating performances, and East-meets-West cuisine.
Babylon is where dining gets a showbiz makeover. It's more than just a restaurant—it's a unique blend of genius food and the most impressive shows in Dubai. In case you are in the mood for something extraordinary, this restaurant offers an unforgettable evening in Dubai.
INSIDER INFO:
Dish to Choose: The Wagyu Beef Tartare and Langoustine Ceviche are superb starters. For mains, don't miss out on either the Lobster Linguine or the chef's signature Japanese A5 Wagyu Beef Kushiyaki.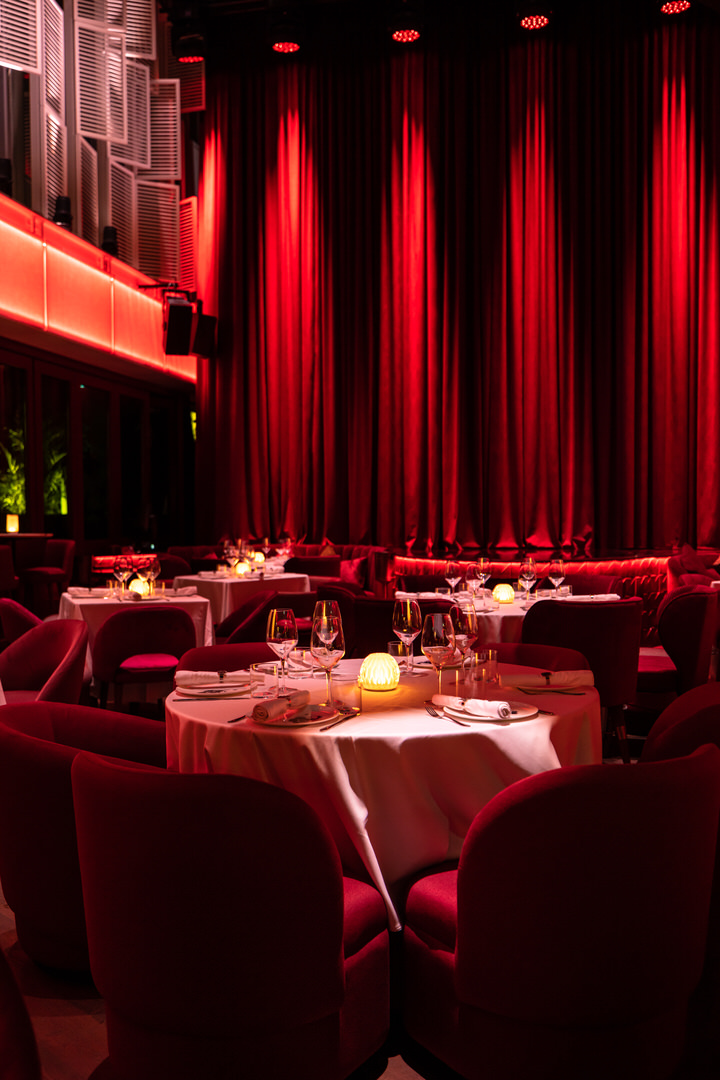 7. LPM – DIFC
BEST FOR: Classic French Bistro Vibes, Artistic Interiors, and Timeless Mediterranean Delights
Above all, La Petite Maison (LPM) feels like a quintessential French bistro. It is also famous for its French twist on the Mediterranean cuisine. You will find it on a rather hip square right in the heart of DIFC, neighboring another favourite on this list – Avli by Tashas. Above all, LPM is very much a meeting place. Whether it's an after-work drink, a business lunch, or a catch-up with friends, LPM is perfect for all occasions.
INSIDER INFO:
Dish to Choose: Definitely go for Foie Gras or Tarte au Crabe Royal at Tomate.
Drinks and Social: Without a doubt go for the Tomatini—a unique tomato martini!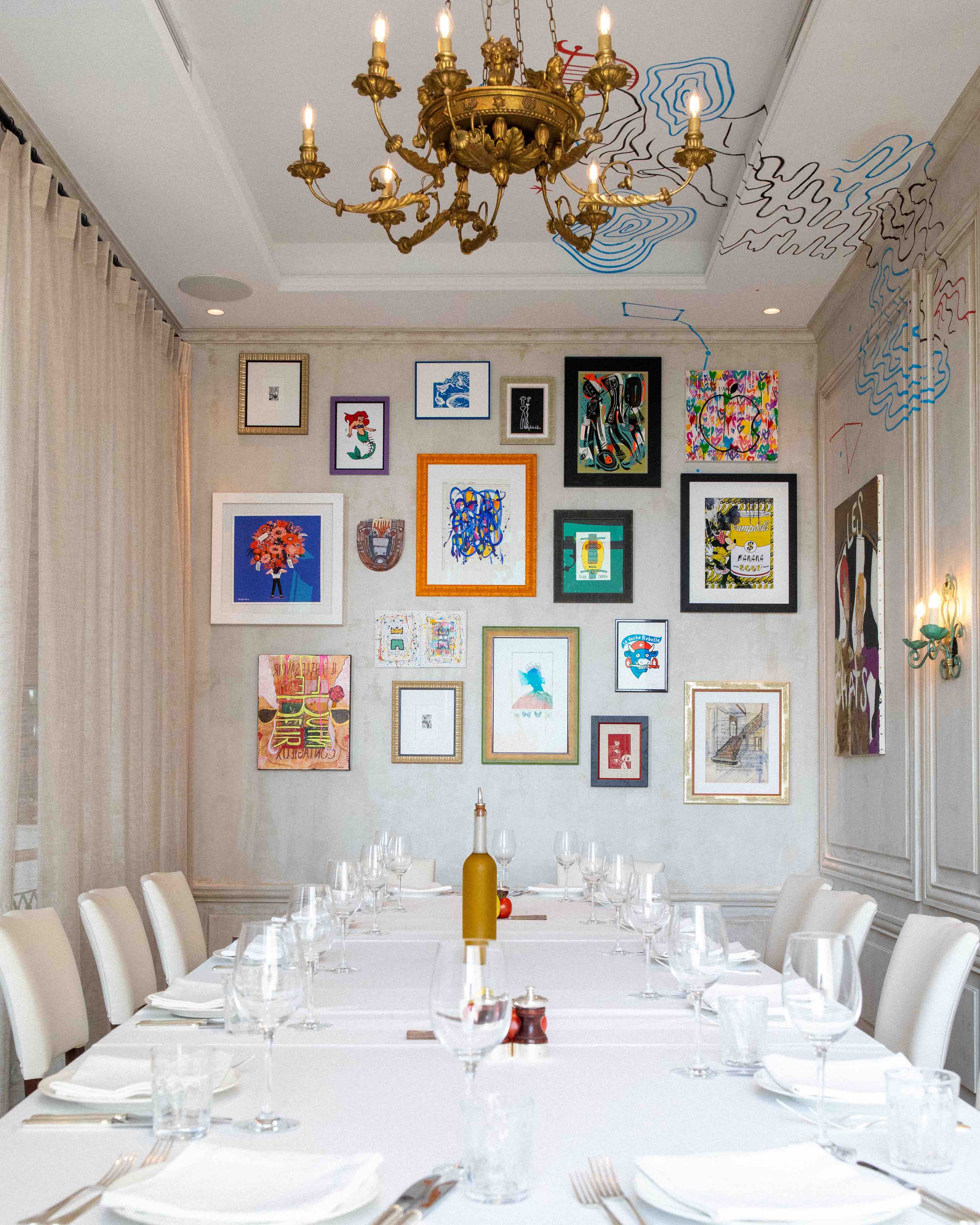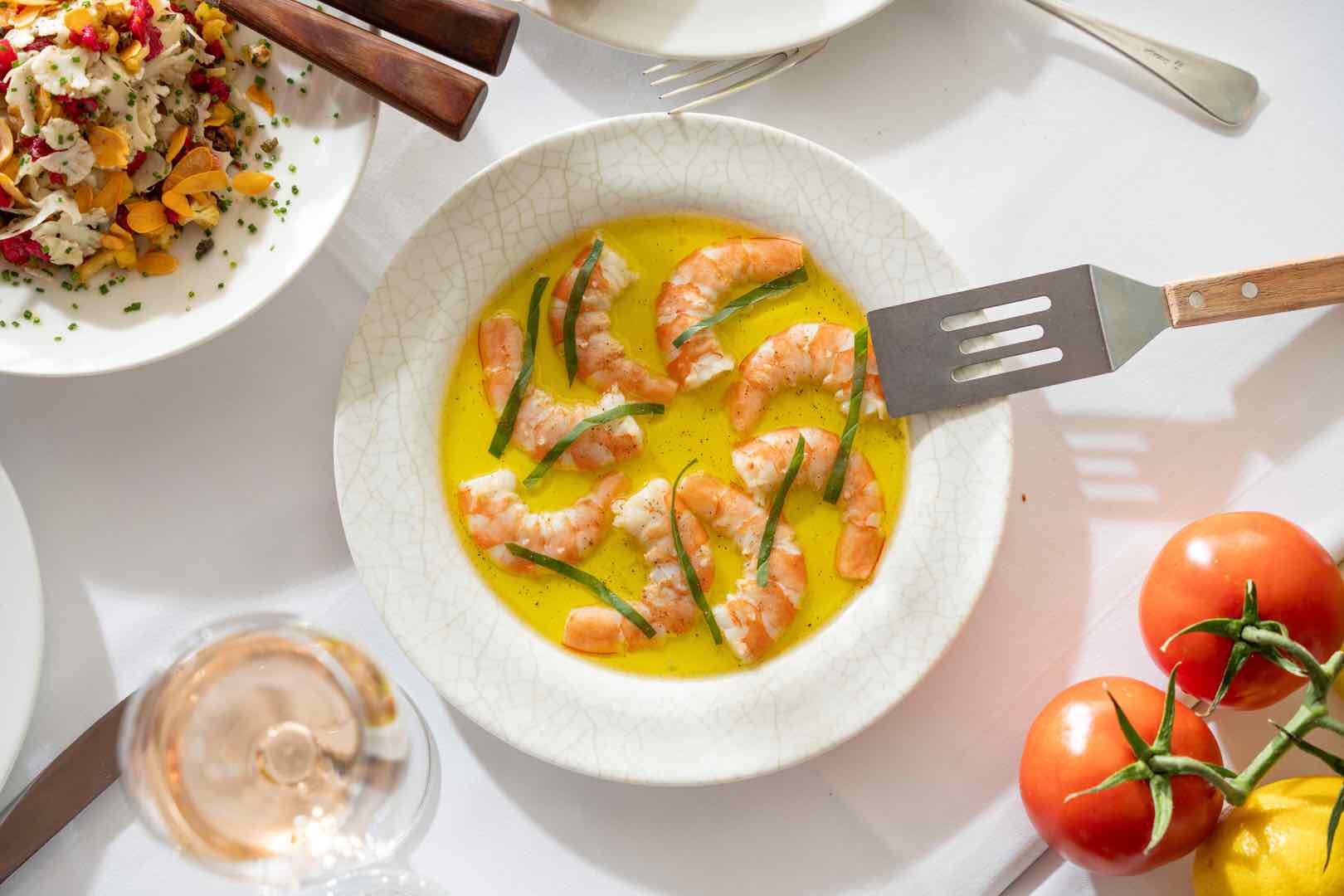 8. NOBU BY THE BEACH – PALM JUMEIRAH
BEST FOR: Relaxed Beachside Vibes & Japanese-Peruvian Fusion
You will find Nobu by the Beach in the new and now world-famous Atlantis The Royal Hotel. It is a rather cool spot in Dubai's culinary scene. Expect DJ sets, a fashionable crowd as well as incredible food! A definite must while in Dubai!
INSIDER INFO:
Dish to Choose: When in doubt, go for the crispy shrimp roll with Tonkatsu bbq sauce.
Drinks and Social: The signature cocktails are a must! You will not be disappointed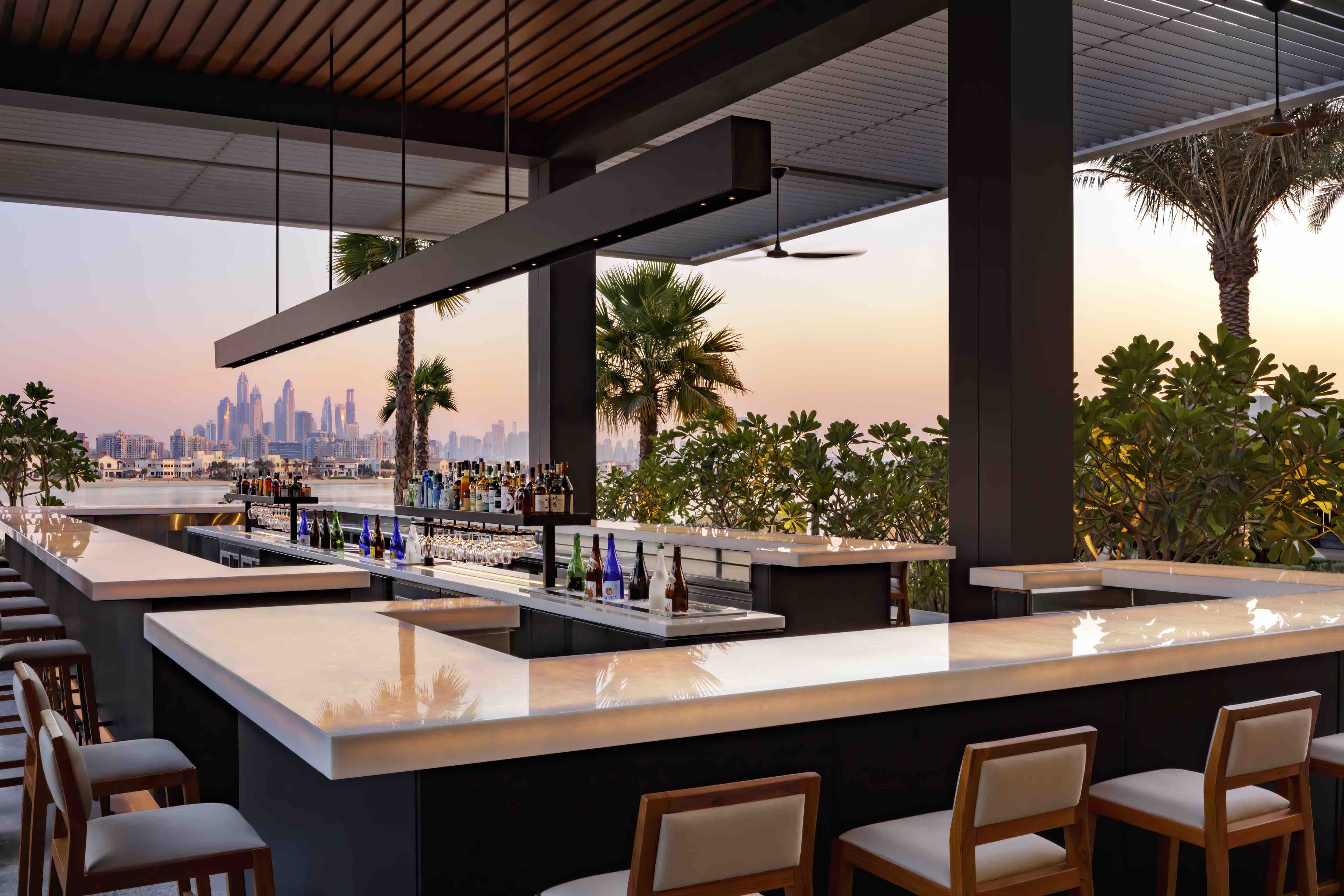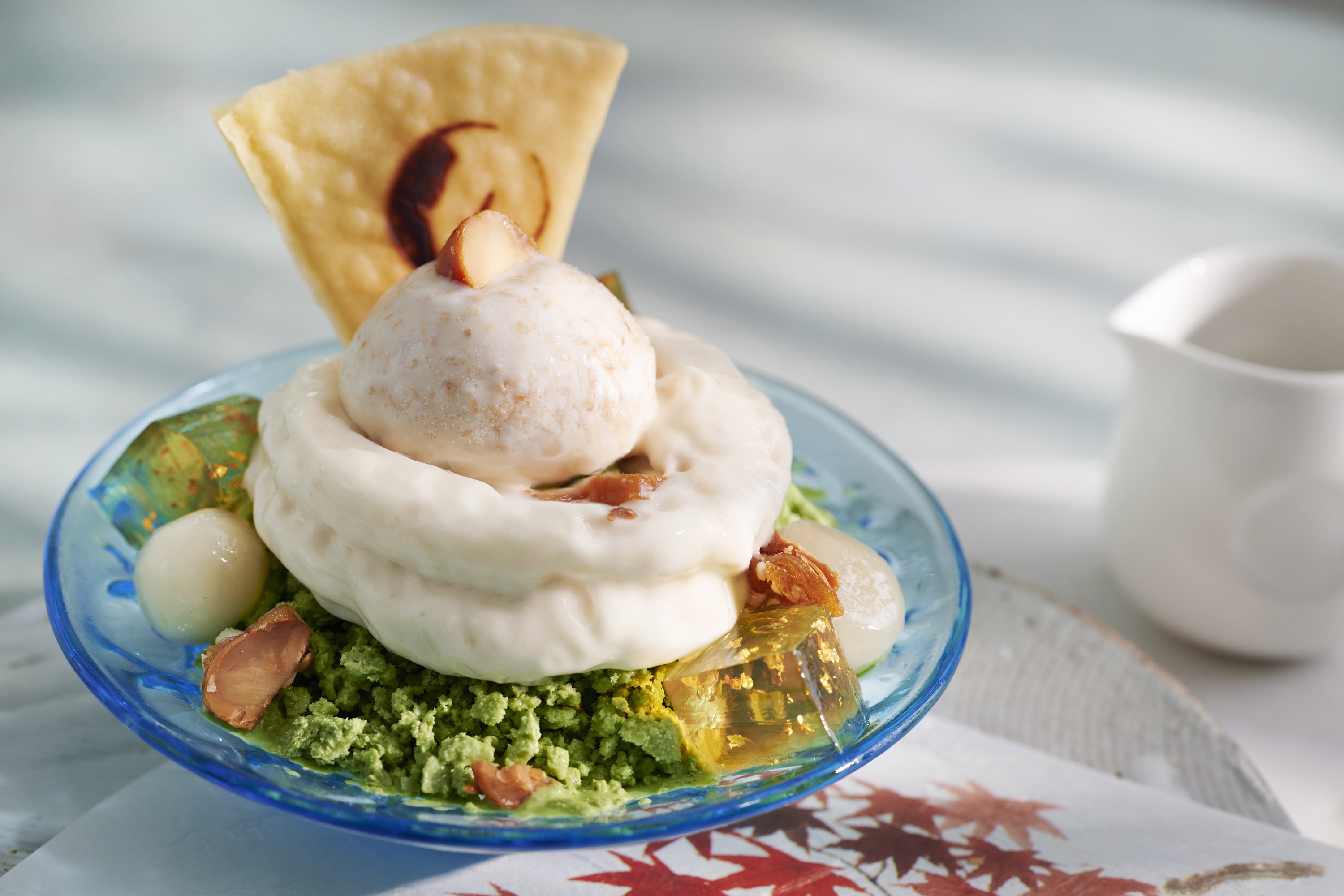 9. NAMMOS – JUMEIRAH
BEST FOR: Beachside Dining, Social Gatherings, Fresh and Light Food, Nice Crowd, Luxury Brand Pop-Ups.
Nammos in Dubai is a safe bet for a great evening out as well as a restaurant that will please all. It combines a relaxed beach vibe with fresh, comforting food as well as a lively crowd. It brings a slice of Mykonos to Dubai, making it a go-to spot for anyone looking for beachside dining with a twist. Even though it's part of a chain, the Dubai location has its own special vibe that sets it apart.
INSIDER INFO:
Dish to Choose: Above all, the seafood is a star here. From oysters to lobsters and crabs, you're spoilt for choice. Since the menu is rich and varied, the best approach is to order a bit of everything and share.
Table to Reserve: Go for a table on the terrace. It's by far the best spot to enjoy the beach view and the pleasant atmosphere.
Drinks and Social: Keep an eye out for their luxury brand pop-ups as they're always a fun surprise.
10. THE GUILD
BEST FOR: Modern twist on iconic European and New York dining traditions
Each visit to The Guild feels like a journey through the heart of classic European and New York brasseries. With three spaces – The Nurseries, The Rockpool, and The Salon – you really will feel like you are stepping into different continents where every dish and drink recreates the spirit of those iconic places.
INSIDER INFO
Dish to Choose: For meat lovers, the Grilled New York Strip Steak with crispy duck fat fries is a must-try. Seafood lovers, on the other hand, should head straight for the delicious Kelly oysters at The Rockpool.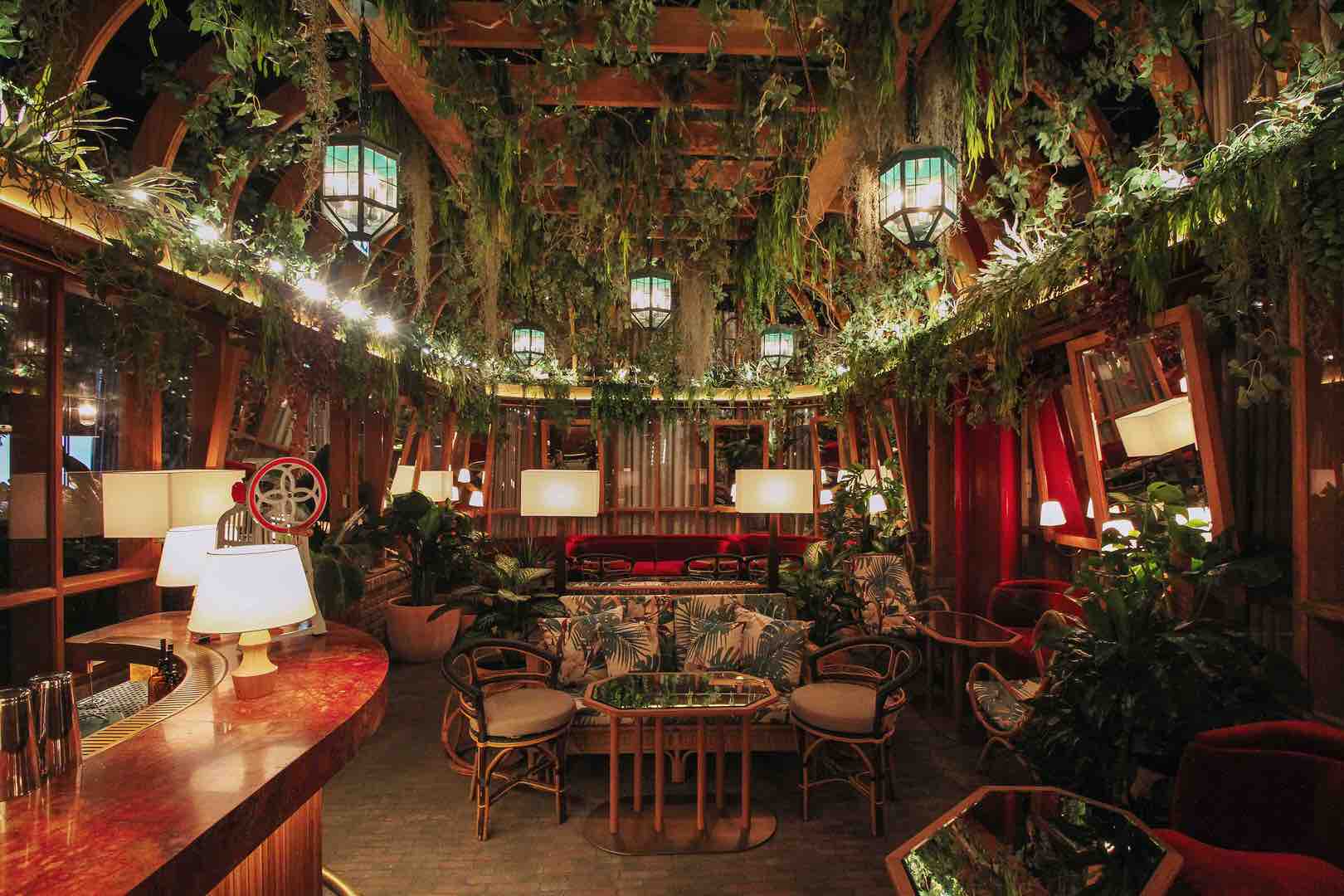 11. LULU & THE BEANSTALK- DIFC
BEST FOR: Intimate Getaways, Day-to-Night Retreats, Eclectic Music Nights, Curated Book Selections
Lulu & The Beanstalk is no ordinary café. Created by sisters Wafa and Amirah Tajdin, the café merges dreams with reality, offering a captivating mix of not only delightful dishes, and great drinks, as well as a bookshop.
INSIDER INFO:
Dish to Choose: Dive headfirst into Mama Lulu's Burger—it's legendary. However, if you're in the mood for something more exciting, then go for Ceviche Snaps Back and Freemantle Octopus Salad.
Drinks and Social: When the sun goes down, the place transforms with cool DJ sets with some R&B and hip-hop tracks, making it a go-to spot for those who are after some fun.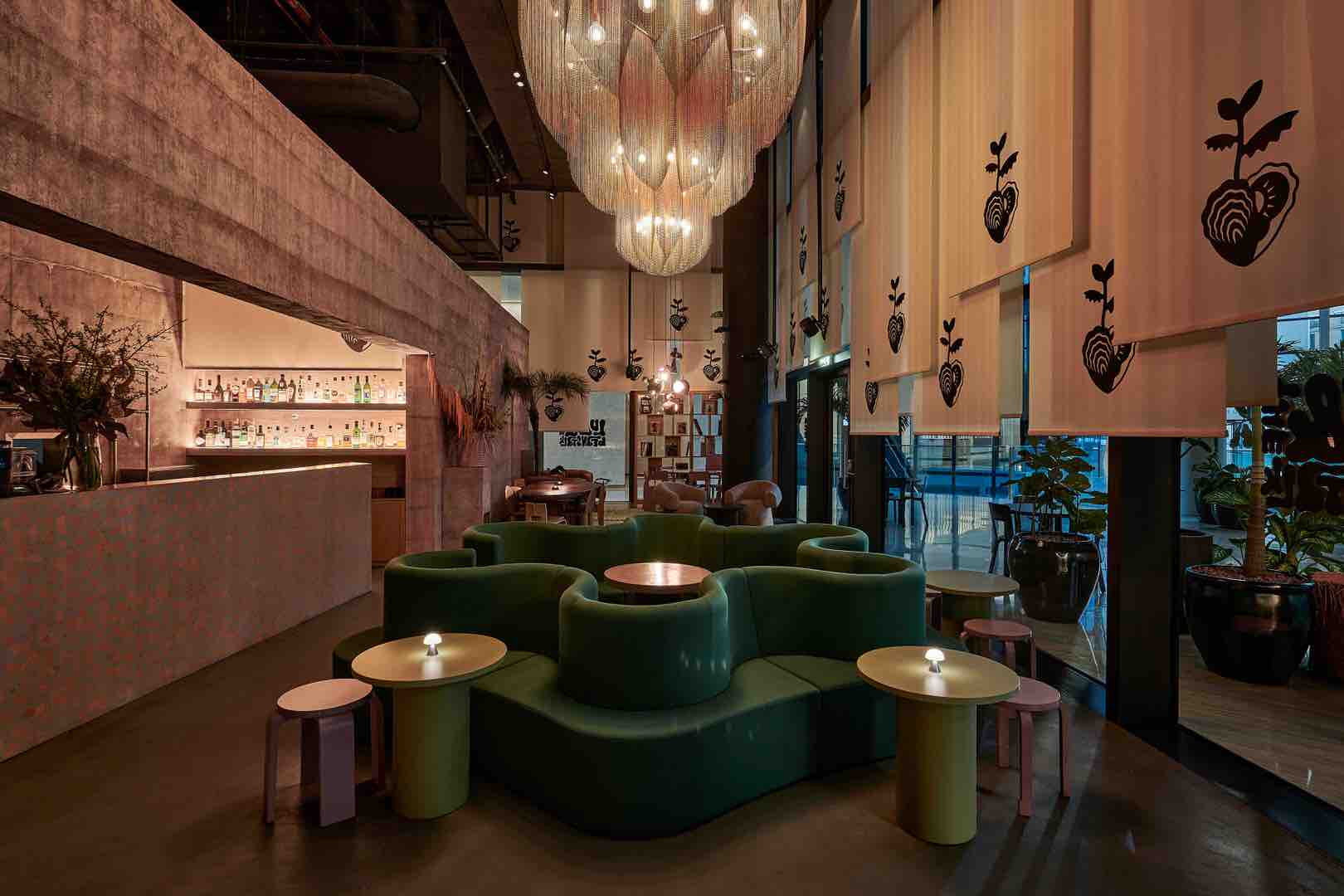 12. PIERCHIC – JUMEIRAH 3
BEST FOR: Sunsets, Italian treats, and photo-worthy spots
Pierchic is above all a truly romantic waterfront restaurant on the private pier of Jumeirah Al Qasr Hotel in Dubai. You should come here not only for the food but also for the incredible views of the Arabian Gulf and Burj Al Arab Jumeirah. Coming to Pierchic feels like going on a mini holiday to Italy while enjoying the luxury of Dubai.
Above all, Pierchic is particularly good for sunset dinner.
INSIDER INFO:
Dish to Choose: Everything tastes like a piece of Italy, but it's always worth asking Chef Beatrice Segoni for her personal recommendation for the day.
Table to Reserve: Aim for the terrace tables. Trust me, the combination of the sea breeze as well as the sunset makes it an evening to remember! And yes, do book in advance because these spots are in demand!
Drinks and Social: The wine list is a curated journey through Italy's vineyards. Feeling adventurous – without a doubt, their signature cocktails won't disappoint.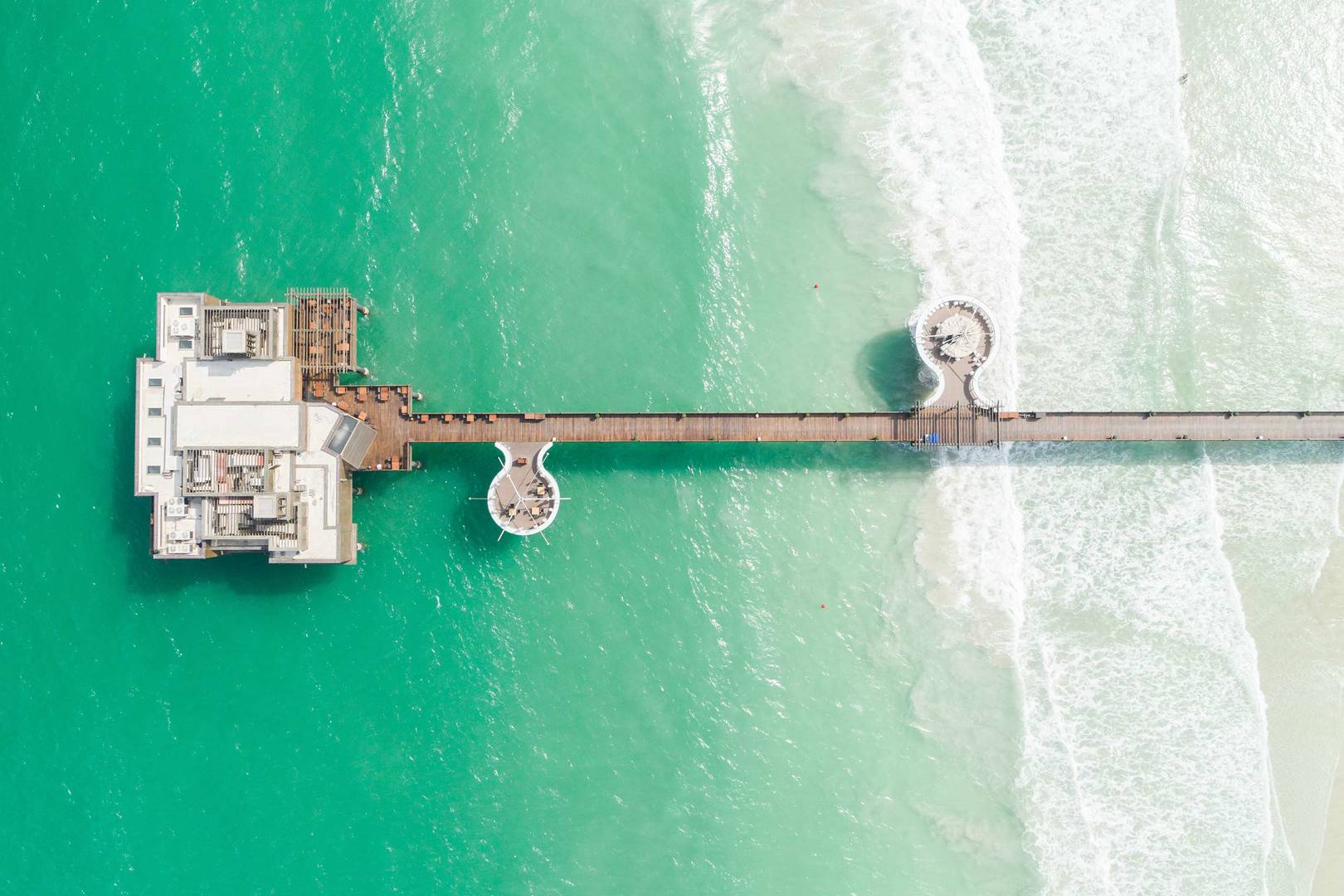 FINAL TIPS
To conclude – if you only had to choose three places from the above list of Dubai's coolest restaurants, then we would recommend the following:
Firstly, Josette – Because of its incredible its incredible french inspired food, cabaret evenings as well as the famous "Champagne" button.
Secondly, Bungalo34 – Above all, to enjoy the sun-soaked breakfasts on the terrace to long, leisurely lunches and alfresco dinners.
And finally, Avli to see Dubai's cool crowd and taste the best Greek food outside of Greece.
Above all, many thanks to Paulina Rutkowska-Gauvry for sharing all her tips about Dubai.
Make sure to check her Instagram and her website to follow her beautiful journeys!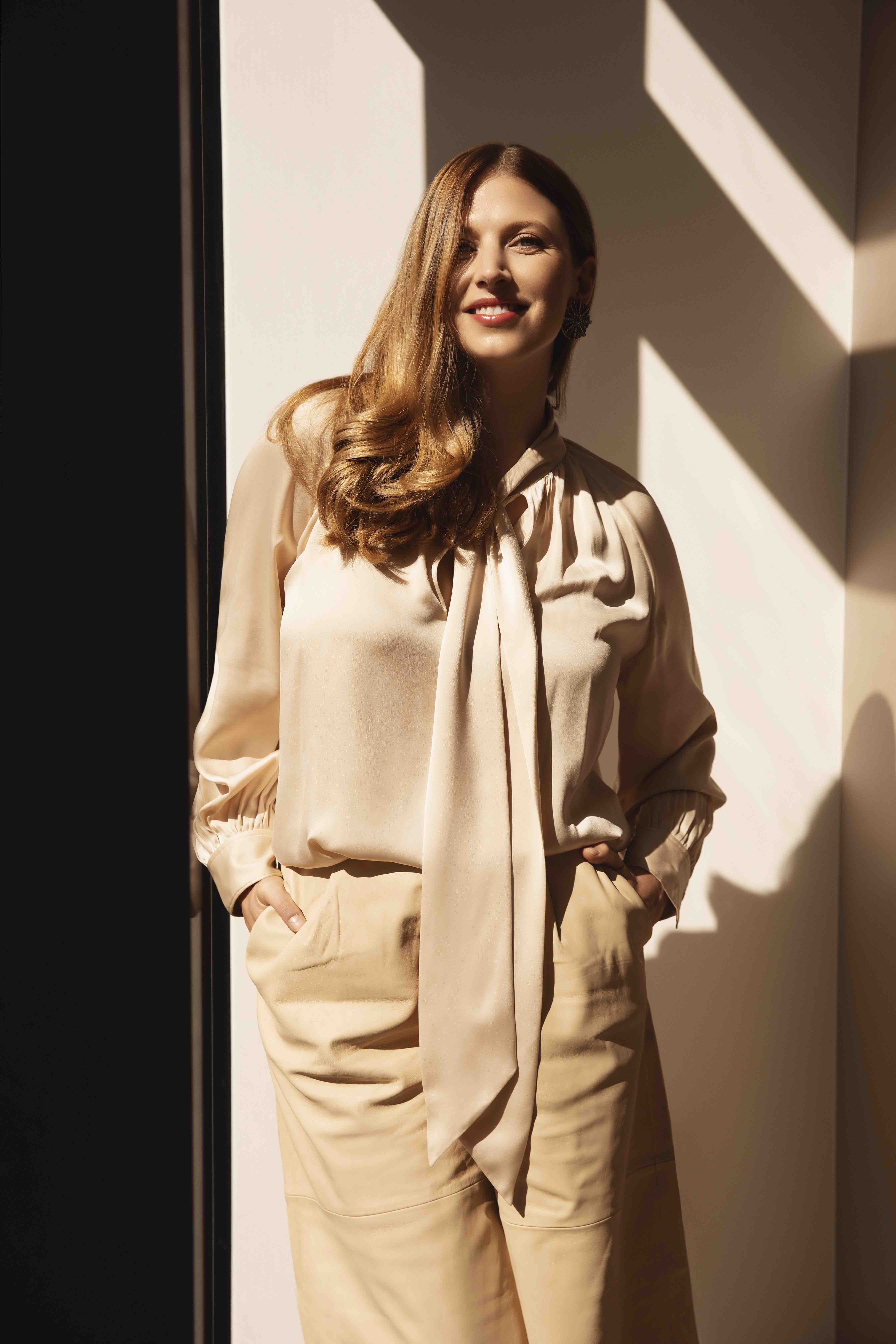 Enjoy!
Oh and in case you are already in Dubai perhaps you are heading to the Maldives?
Best Family-Friendly resorts in the Maldives