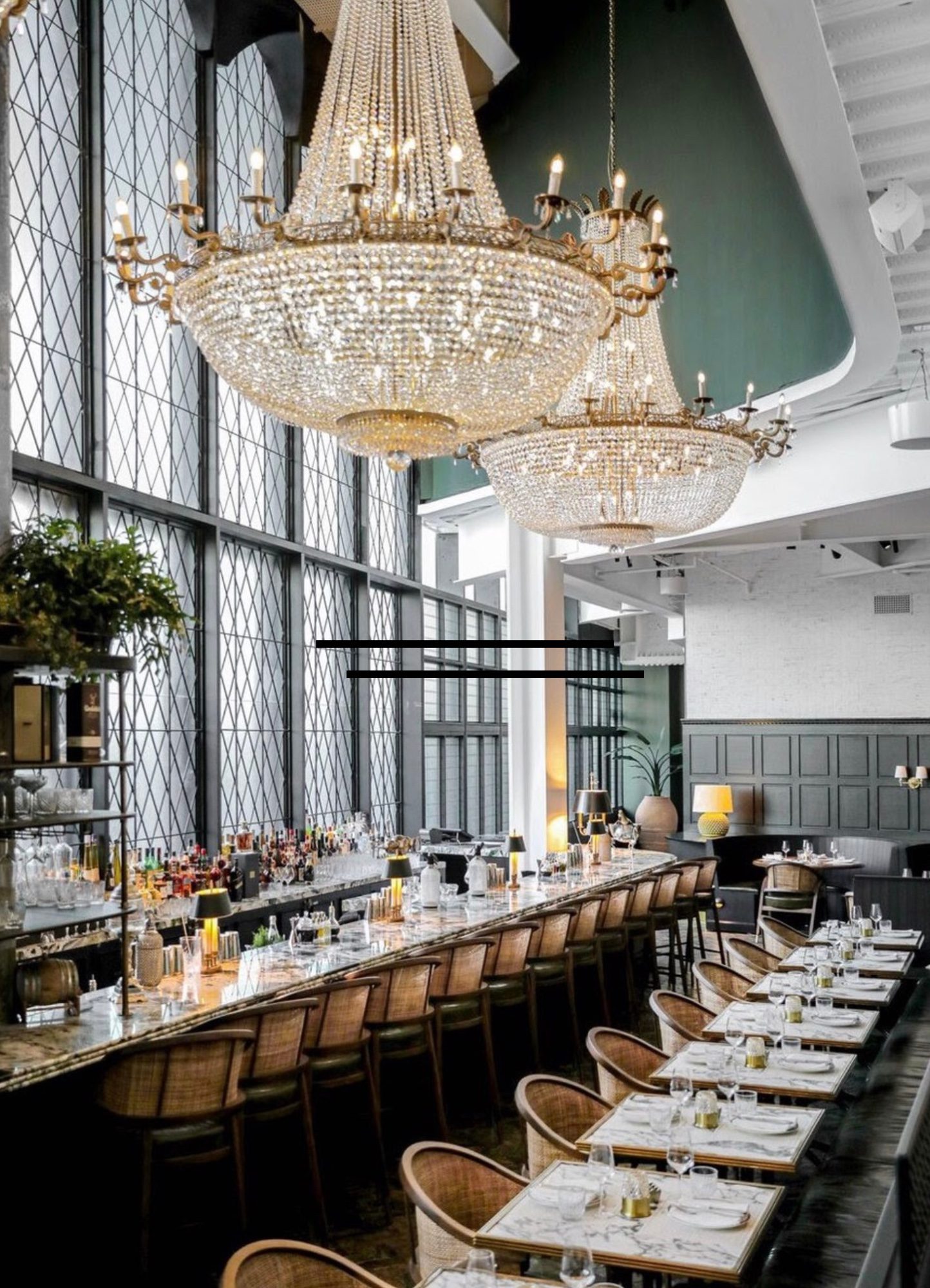 DUBAI – 12 BEST BUSINESS LUNCH SPOTS
Are you going to Dubai and want to know about the best business lunch spots?
Whether it is to sign that business deal off or to meet your colleagues Dubai has hundreds of perfect spots to choose from!
With insights from Paulina Rutkowska-Gauvry, the Dubai-based Creative Consultant as well as the founder of PRG Consultancy, we've curated a Guide spotlighting the crème de la crème of business lunch venues across Dubai.
In case you are going to any of the iconic areas such as Dubai International Financial Center (DIFC), Downtown, Business Bay, Marina, or Jumeirah we have got you covered!
Let's dive in!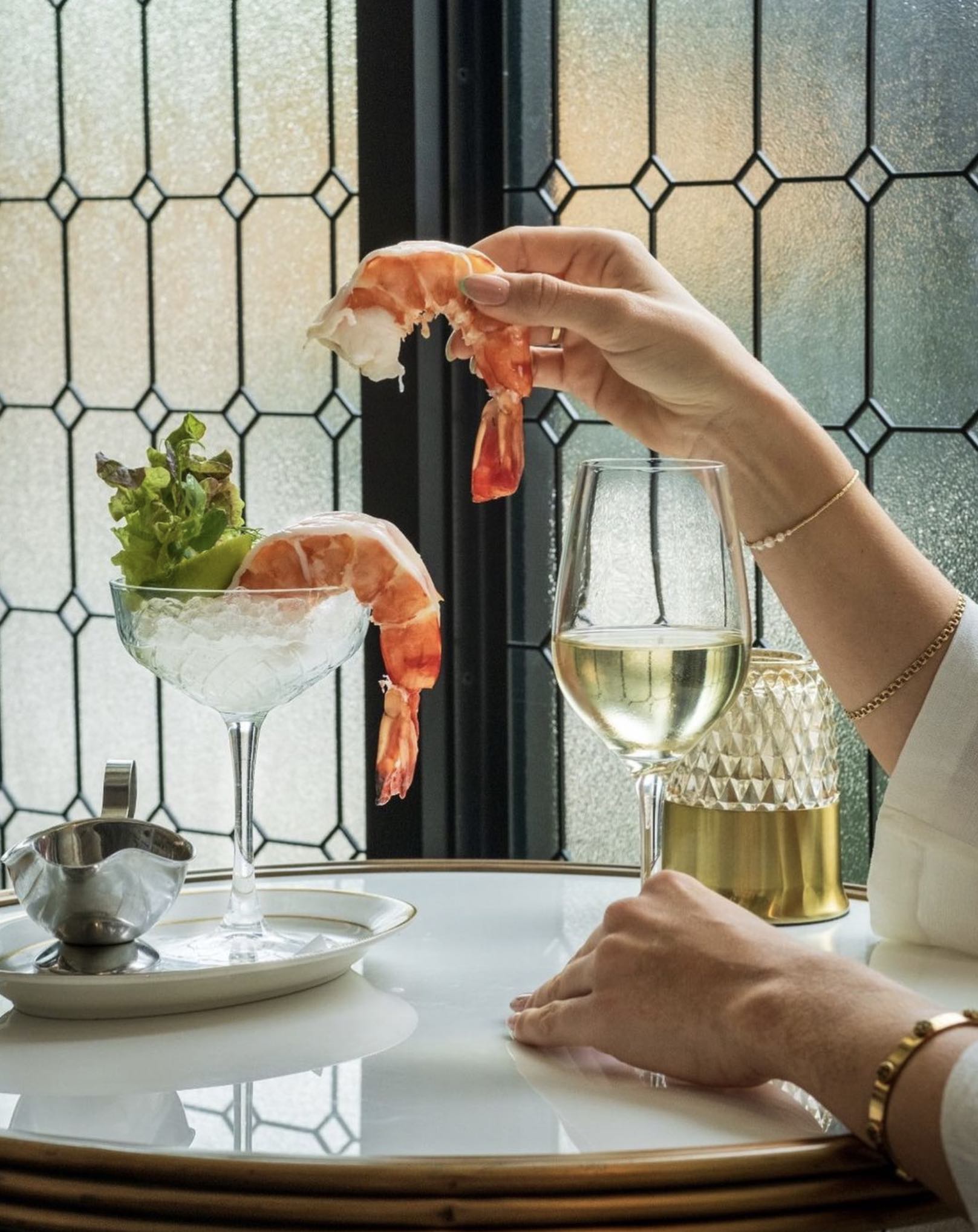 INTRO
Beyond its famous golden beaches, Dubai is also a hub for global business. As you will surely know, making a good impression often starts with picking the right place for lunch. Here we come to help you to find the best places to sign those business deals off!
In Dubai there are countless places to eat, each showing off its own mix of cultures. But what is key in choosing the right place for the business lunch or dinner? Firstly it is a top-notch service. Why? You do not want to be interrupted at the wrong time and above all, it all needs to run smoothly. Secondly, the food cannot disappoint. Finally, it also helps if the restaurant is close to business areas and company offices.
The below list of Dubai's 12 Best Business Lunch spots combines all the above points! Read on to find out!
WHAT YOU NEED TO KNOW
So before you go and choose the coolest restaurants in Dubai you want to go to, there are a few important things to know:
Advance Booking: Dubai's best restaurants are in demand. This means you need to book basically, a week or two in advance.
Tips are Welcome: While tips aren't mandatory, they're a nice gesture in case you receive a decent service.
Weather Alert: Dubai can reach 45 degrees Celsius in summer. As such indoor dining is a safer bet.
Michelin Star Destination: Dubai has worked its way into the Michelin Guide in 2023 – and over the last years it has indeed become a gastronomic heavyweight.
Culinary Melting Pot: From traditional Emirati to Asian fusion and European delights, Dubai delivers in spades! You will not be disappointed!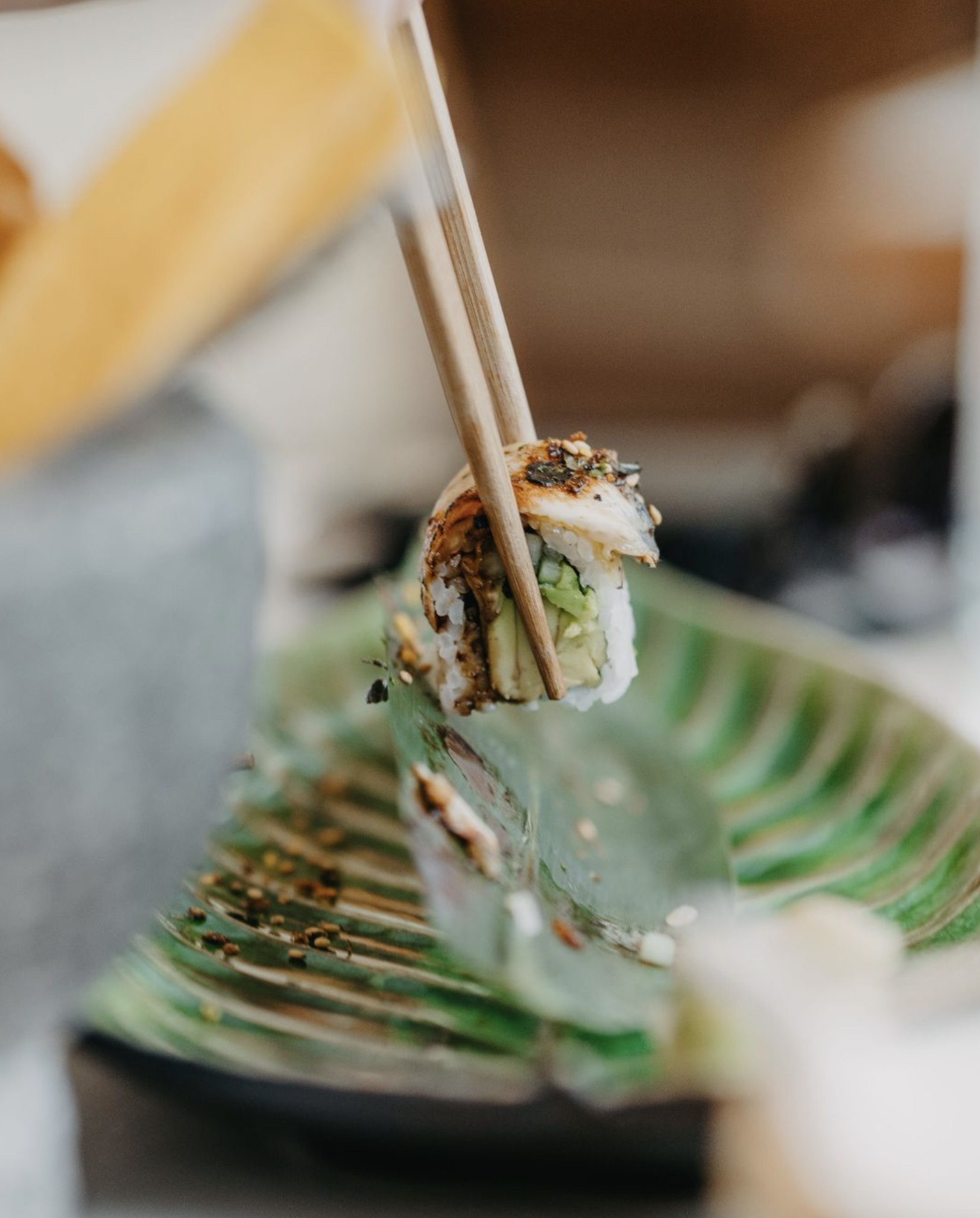 DUBAI'S 12 BEST BUSINESS LUNCH SPOTS
THE MAINE
ZUMA
ALAYA
CANARY CLUB
LA NINA
NOBU ATLANTIS
LPM
SHANGHAI ME
BAR DU PORT
CHIC NONNA
EUGENE EUGENE
CIPRIANI
1. THE MAINE – BUSINESS BAY
BEST FOR: Signature Zaha Hadid Location, New York-inspired interiors, Brasserie Classics.
Whether you're a startup founder, a finance industry expert, or a creative mind, The MAINE Land Brasserie in Zaha Hadid's iconic Business Bay locale offers the perfect backdrop for those business talks surrounded by great design.
This setting together with their comforting brasserie menu, makes it a top spot for both casual meetings as well as elegant business lunches.
INSIDER INFO:
Dish to Choose: Go either for the beetroot tartare from their a la carte or the truffle rigatoni.
Table to Reserve: For crucial business talks go for the secluded round table in a corner for privacy.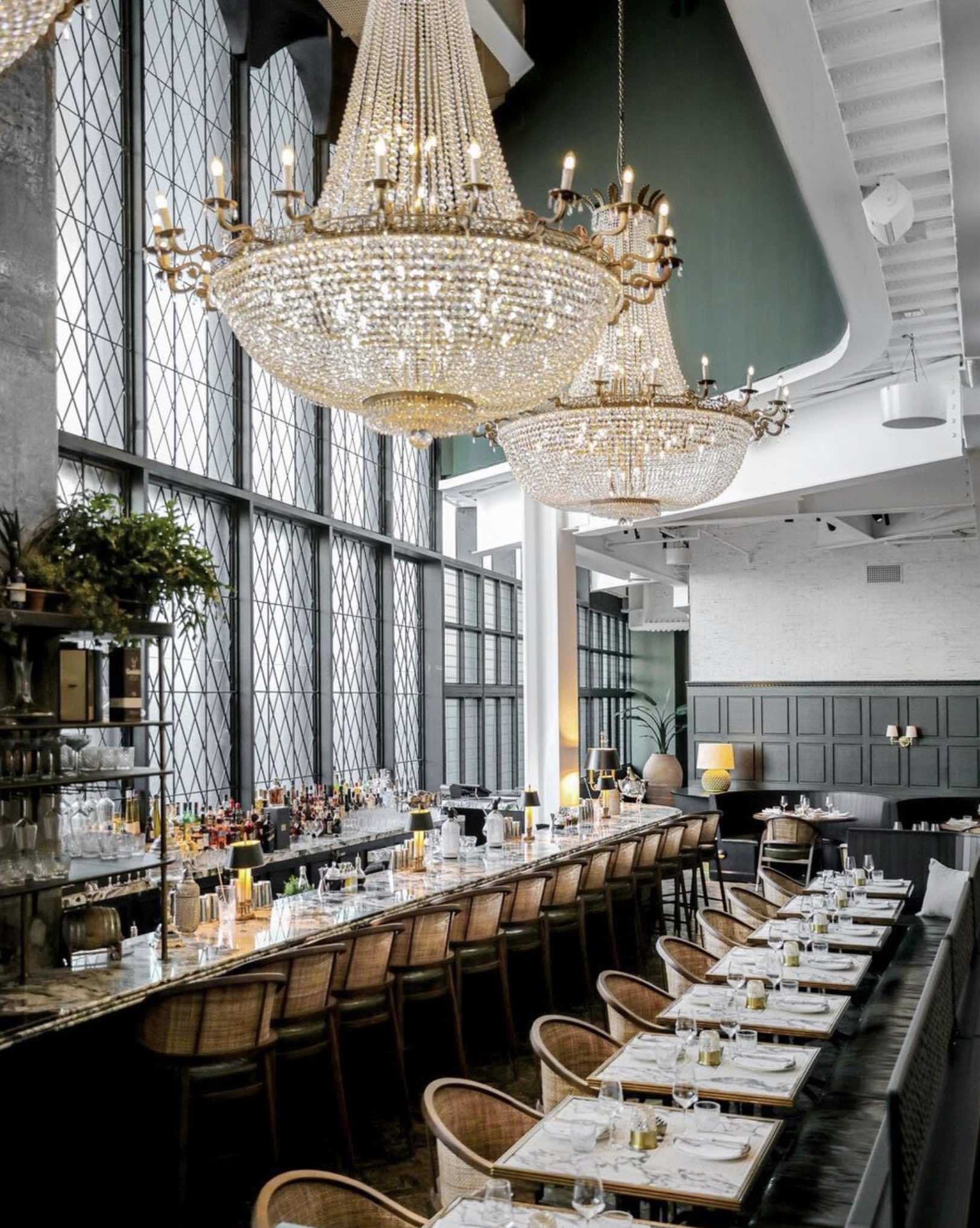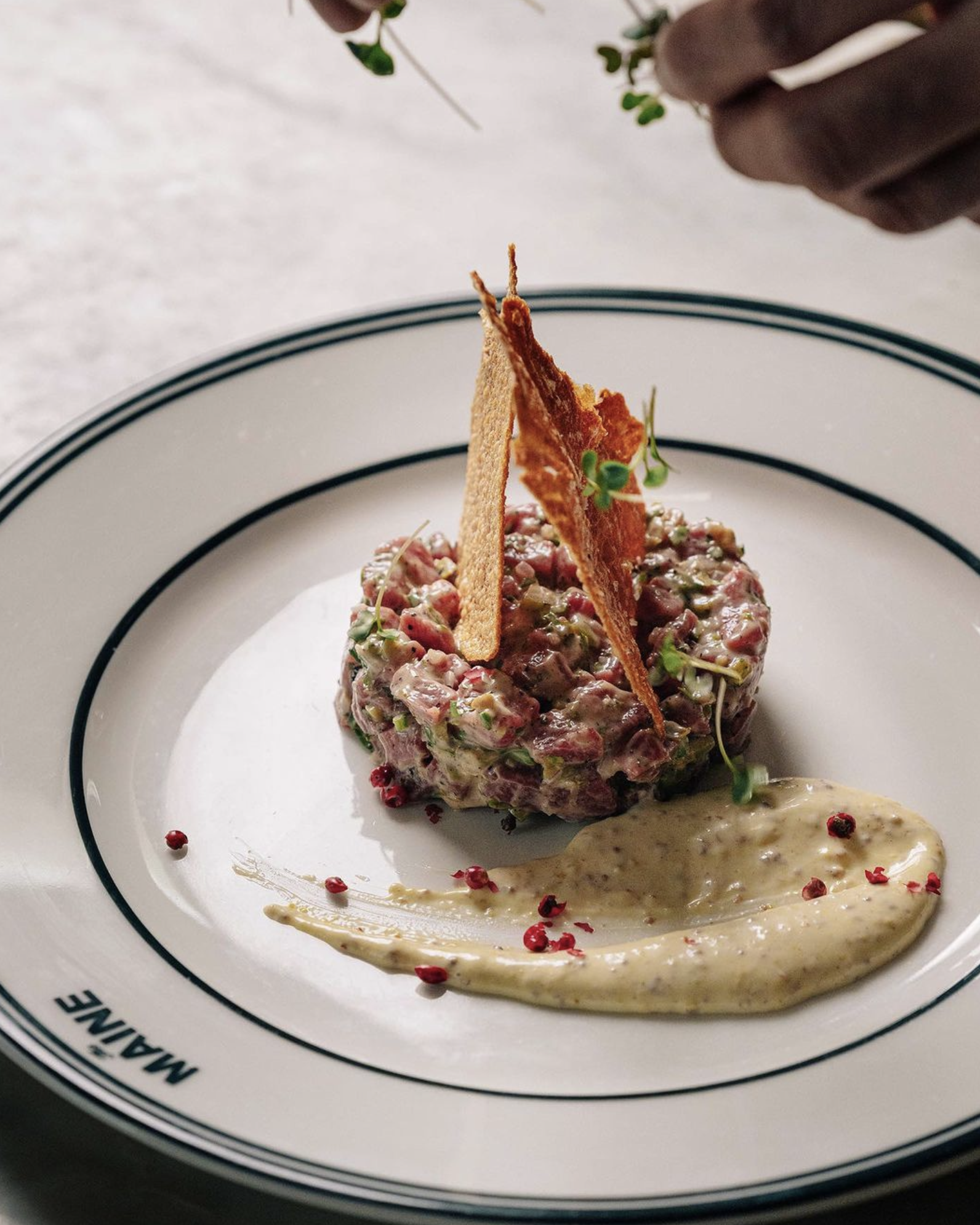 2. ZUMA – DIFC
BEST FOR: Izakaya Dining, Corporate Lunches, Hassle-Free Taxi Access
Zuma in DIFC is your safe bet for restaurants in Dubai. It is ideal for a business meet-up or for those who appreciate a blend of elegance as well as simplicity.
Above all their sushi is famous in the whole city. On top of that the chefs love to make bespoke creations upon request.
INSIDER INFO:
Dish to Choose: Their lunch deal is indeed unbeatable and offers choices like sushi, gyoza, and robata, all complemented with miso soup. Finally, don't miss out on the Black Cod Miso or the juicy Wagyu Beef skewers.
Table to Reserve: A reservation is a must because Zuma's tables are always in demand.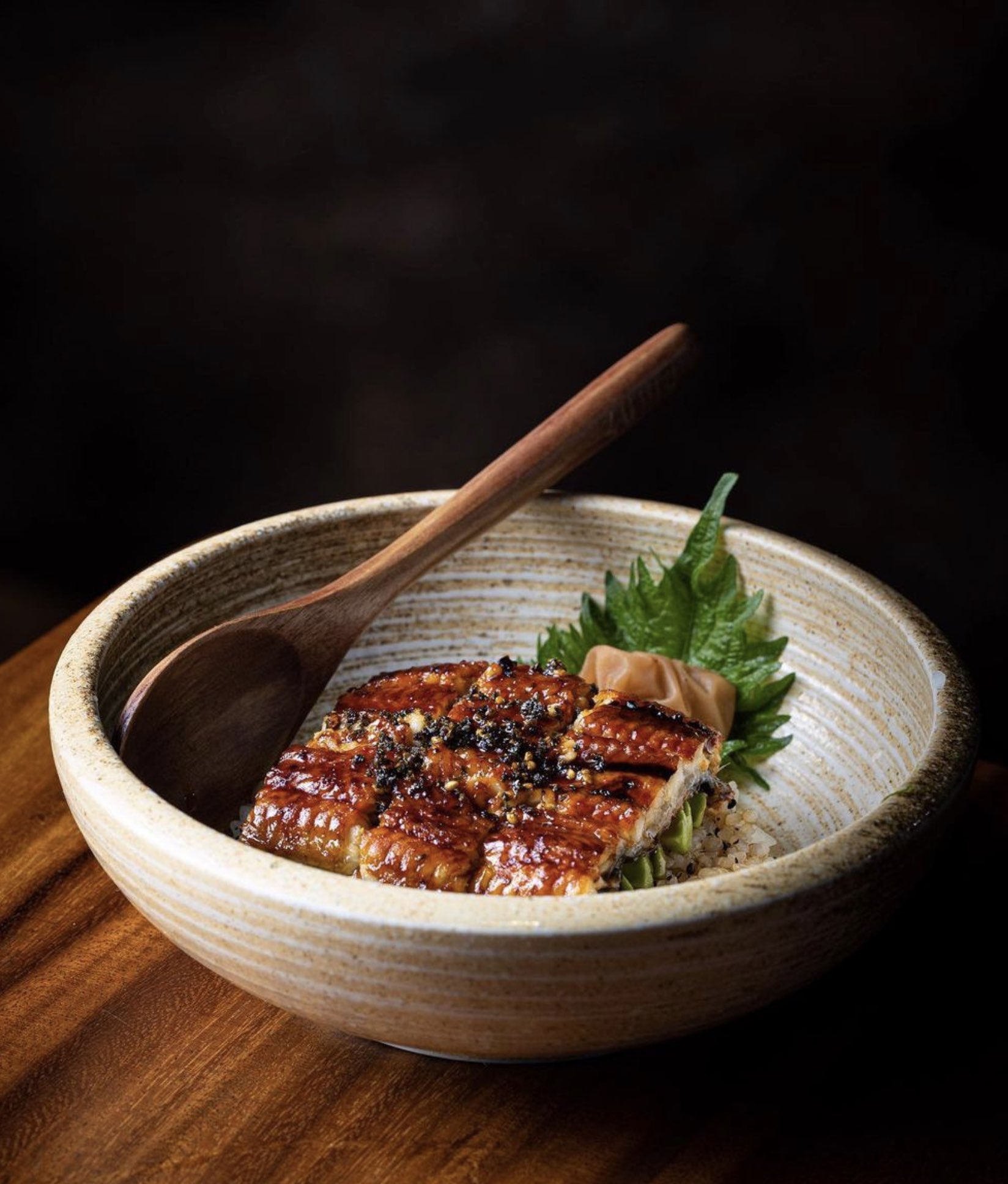 3. CANARY CLUB – JLT
BEST FOR: Laid-back West Coast Vibes, Fusion Japanese-Mexican Dishes, Group Dining Experience.
Right in the center of Jumeirah Lakes Towers (JLT), Canary Club captures the US West Coast spirit with a touch of the '70s. It's the go-to spot for a chill business chat, surrounded by fun and lively vibes. Therefore it is ideal for free thinkers and creatives looking for a relaxed atmosphere.
INSIDER INFO:
Dish to Choose: Dive into a unique mix of Japanese-Mexican dishes – think rolls, ceviche, taco makis, and diverse grill options.
Table to Reserve: Every spot offers a unique feel so just go where the mood takes you.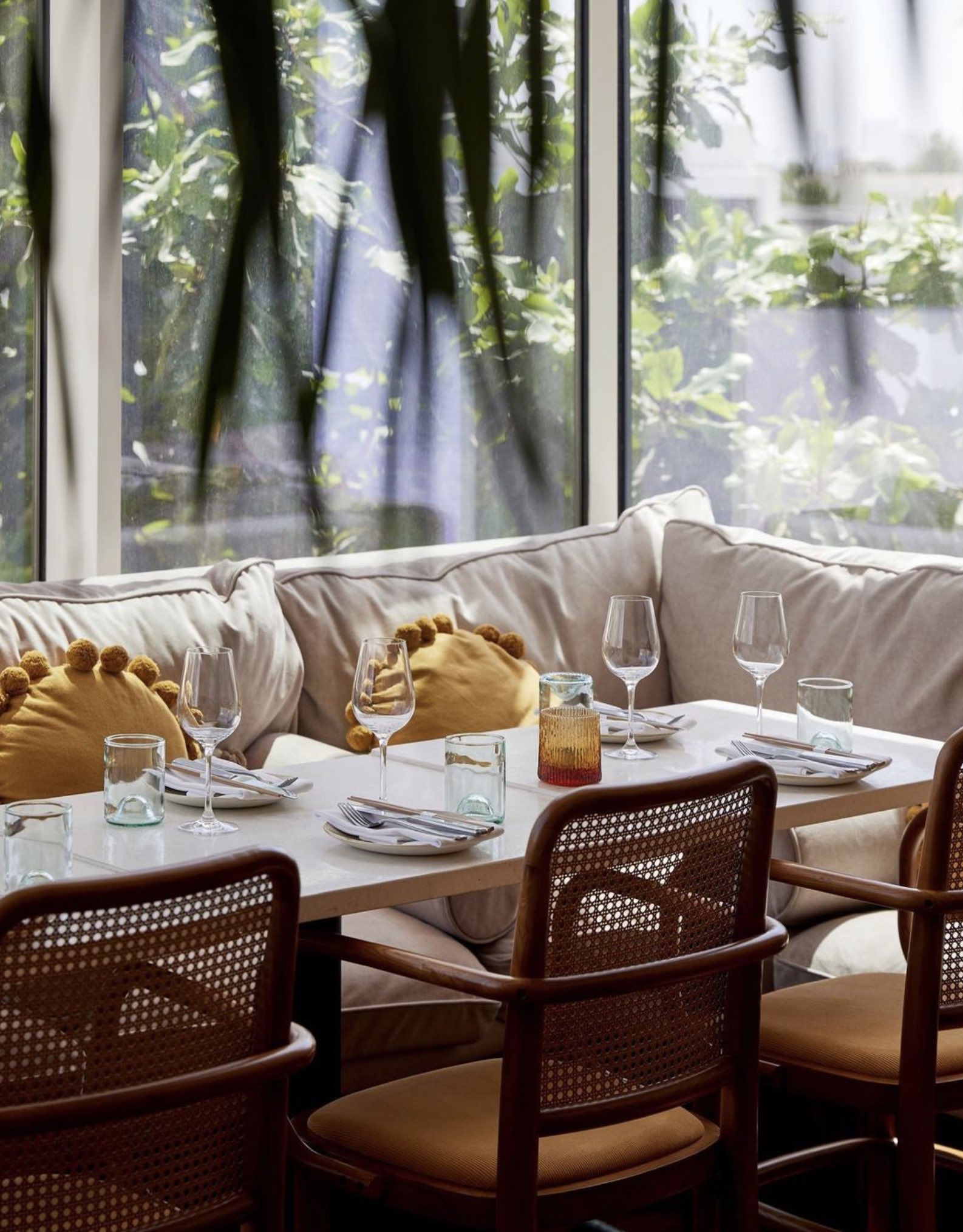 4. ALAYA – DIFC
BEST FOR: Chic Middle Eastern Cuisine, Art Deco Twist as well as Iconic DIFC Scenery.
Alaya focuses on the rich culinary traditions of the Middle East and Mediterranean. So when the temperature drops, nothing beats an outdoor table with views of DIFC's sleek architecture.
Alaya perfectly combines regional culture with upscale design. Therefore it is ideal for those who appreciate authentic flavors served in an elegant setting.
INSIDER INFO:
Dish to Choose: In case of doubt go for mezze. Try the rich Baba Ghanoush, classic Wine leaves, or a crisp Fennel salad. For a main dish, the Salt Crust Turbot is a must.
Table to choose: Opt for indoor seating in the hot months, but when it's cooler, the terrace is the place to be.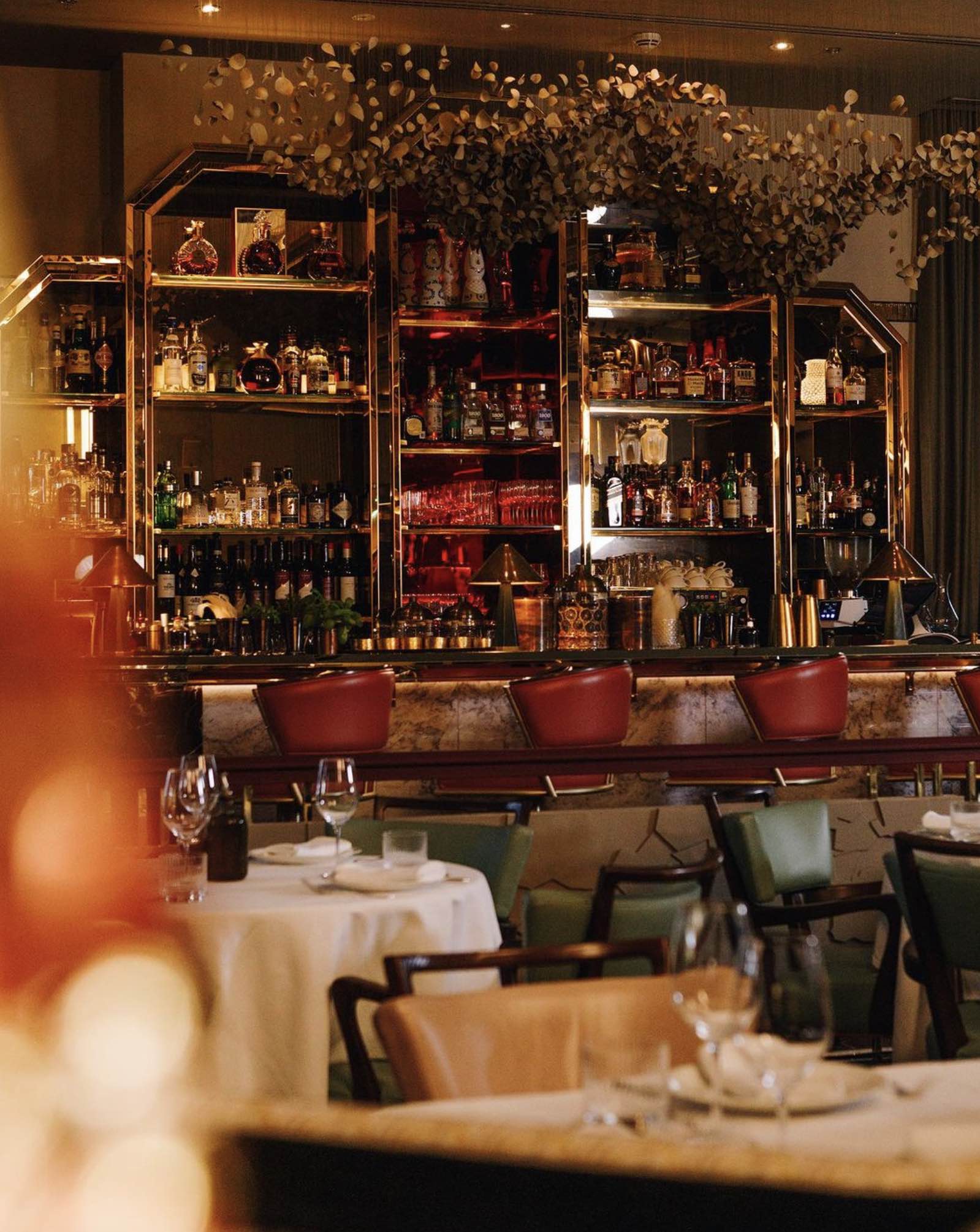 5. LA NINA – DIFC
BEST FOR: Latin and Iberian Flavor Fusion, Thoughtfully Curated Interiors, Ideal Terrace Spot in DIFC
If you are looking for the best spot in DIFC for Latin and Iberian flavors, La Nina is your place! Its prime positioning in the financial hub of ICD Brookfield makes it a perfect go-to spot for business lunches in Dubai. Above all, La Nina is perfect for executives and creatives alike, looking for a culinary and aesthetic spot in the heart of DIFC's business scene.
INSIDER INFO:
Dish to Choose: Their business lunch offerings are a DIFC highlight.
Table to Reserve: The terrace is ideal, whether you're hosting a group or seeking a more intimate setting.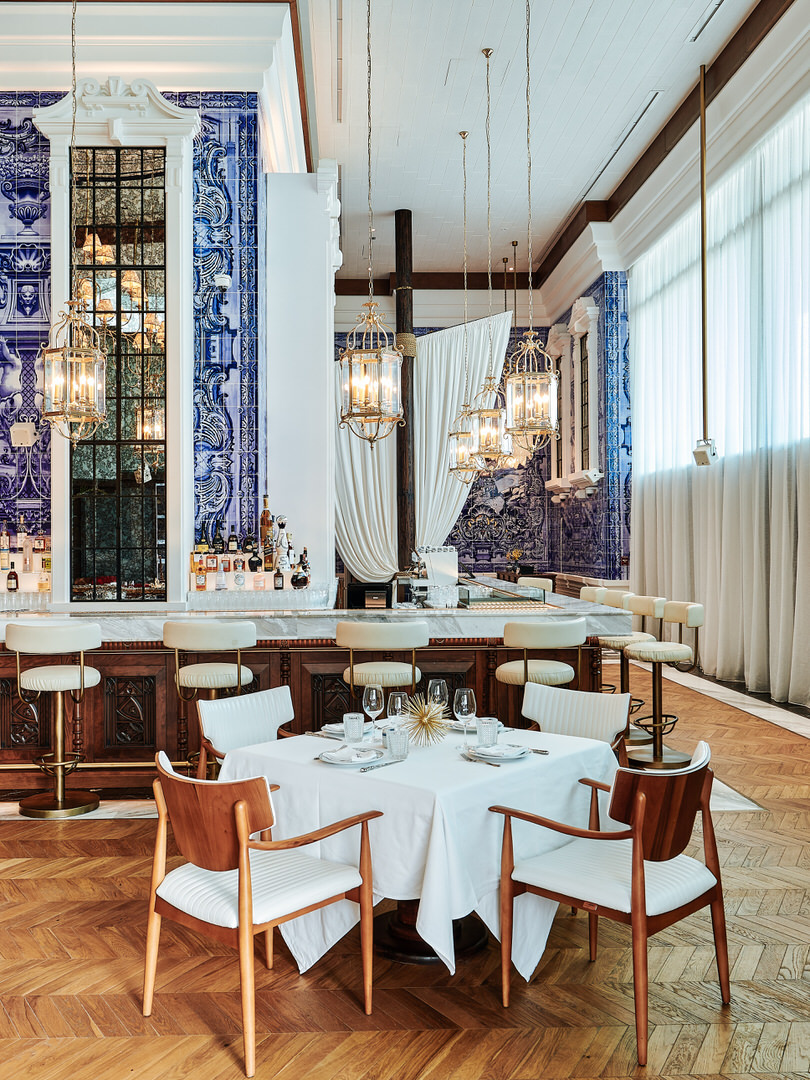 6. NOBU ATLANTIS – THE PALM JUMEIRAH
BEST FOR: Japanese Fusion Excellence, Cloud-Like Dining Experience, Premium Lunch Set Menu
Nobu in Atlantis Dubai is more than just a dining spot—it has very quickly become an institution in Dubai. You should go here if you want to impress someone and leave a rather memorable impression. Nobu is therefore ideal for those with a taste for high-end Japanese fusion in Dubai's lavish setting.
INSIDER INFO:
Dish to Choose: Go for their business lunch: avocado crispy rice, shiitake salad, baby umami chicken, and top-notch sushi maki. Consider finishing with their iconic cheesecake.
Table to Reserve: A seat offering a wide view enhances the ethereal dining feel.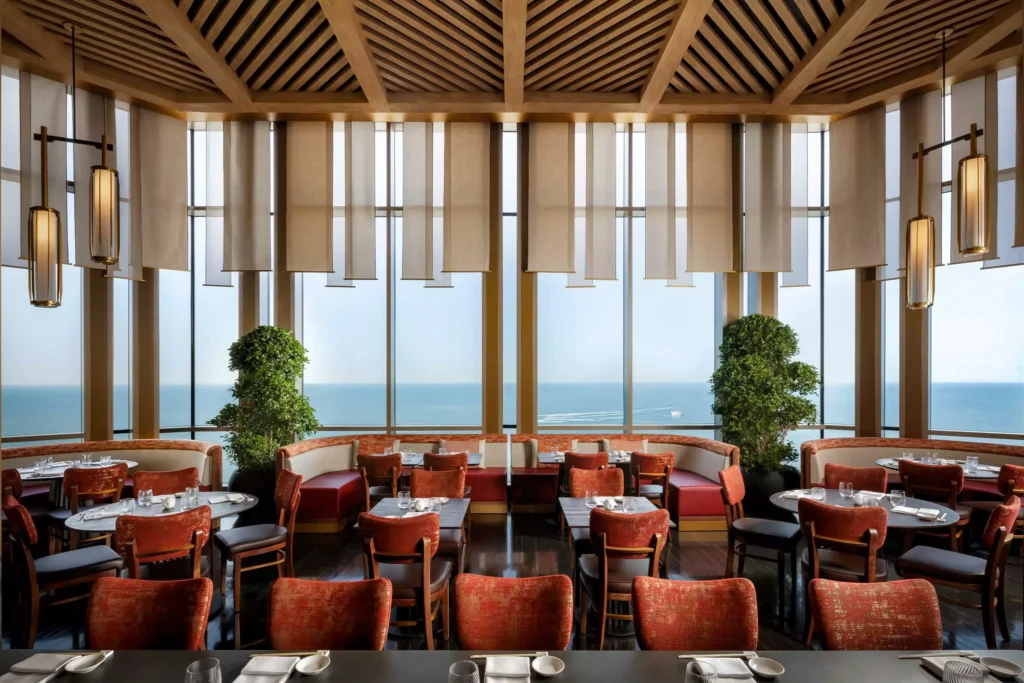 7. LPM – DIFC
BEST FOR: Authentic French Bistro Feel, Art-Driven Ambiance, Mediterranean Culinary Wonders
Above all, La Petite Maison (LPM) feels like a quintessential French bistro. It is also famous for its French twist on the Mediterranean cuisine. As such it is perfect for those craving an intimate French dining experience amidst the hustle of DIFC's business district.
It is basically your top pick for a touch of Parisian charm in Dubai.
INSIDER INFO:
Dish to Choose: Definitely go for Foie Gras or Tarte au Crabe Royal at Tomate. And, if you're really looking to treat yourself, the Côte de Boeuf is incredible!
Table to reserve: Each spot is uniquely intimate, echoing LPM's classic French essence.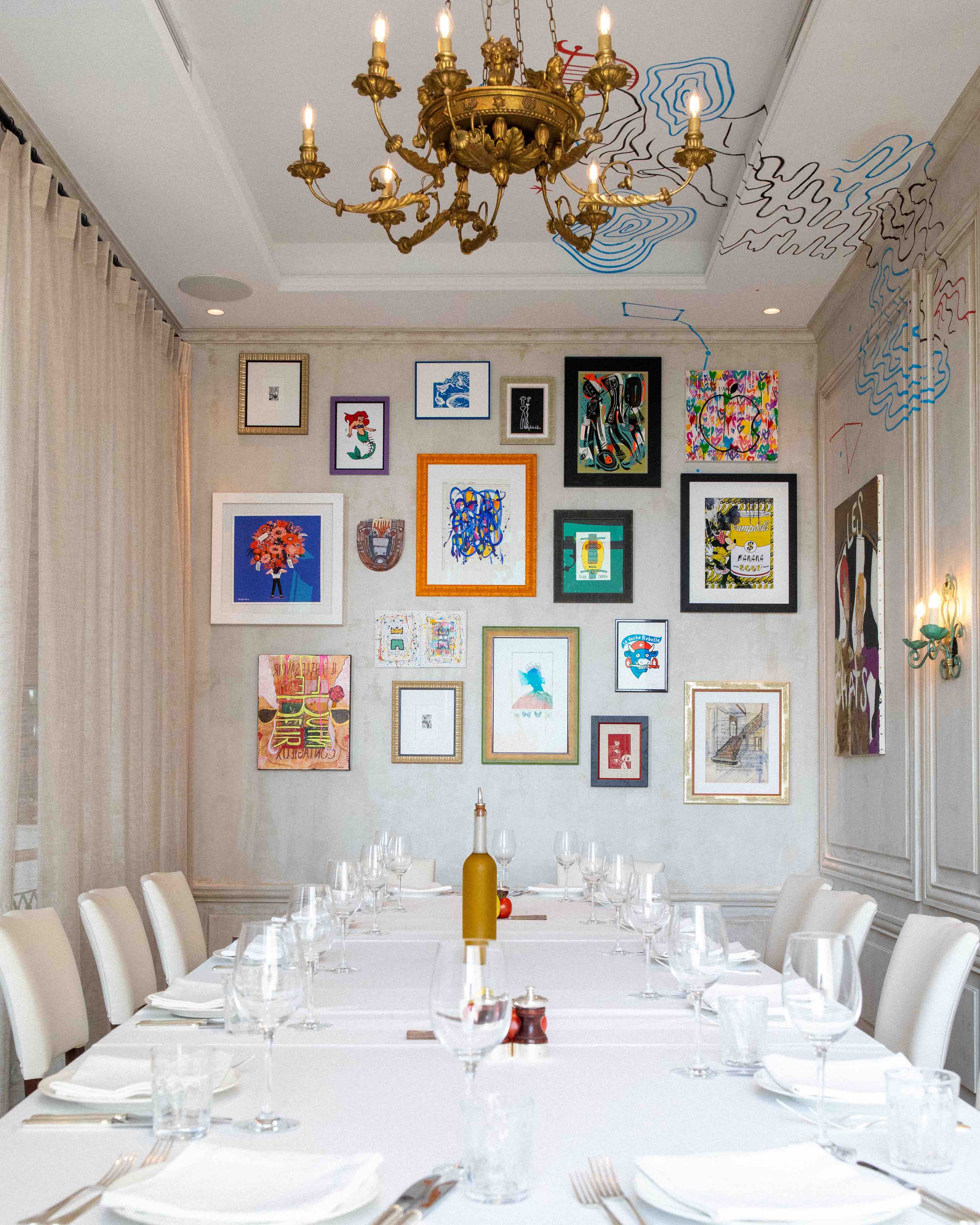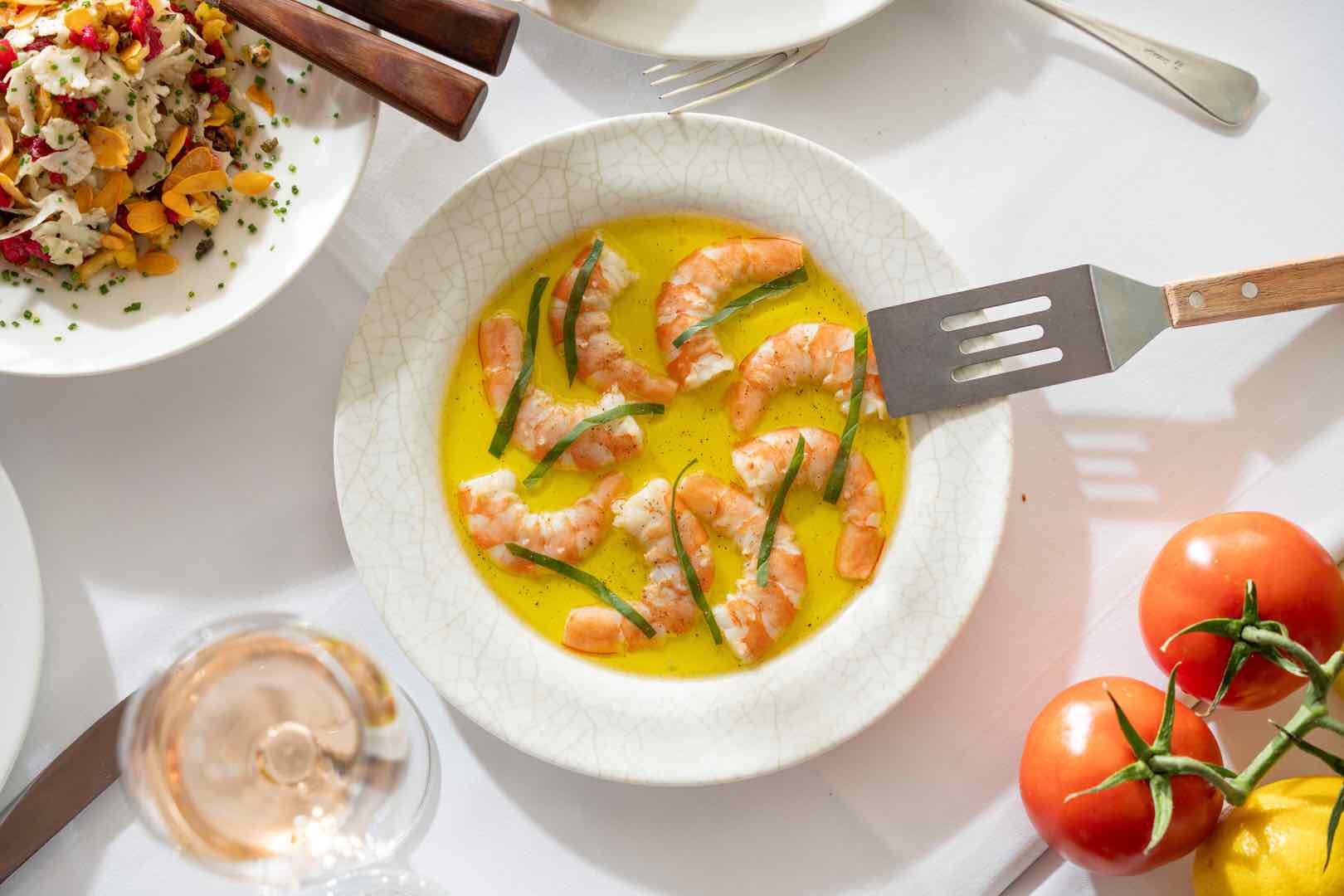 8. SHANGHAI ME – DIFC
BEST FOR: Contemporary Asian Fusion, Dim-Sum Delights, Vintage Shanghai Vibe
Shanghai Me fuses traditional Asian flavors with contemporary flair. But it is not just about the nostalgic Shanghai ambiance as their menu is a delightful dance of flavors from all over Asia. Anyone who cherishes a blend of old Shanghai charm and modern Asian culinary art will love it here.
INSIDER INFO:
Dish to Choose: Dive into their Dim-Sum and Bao, but never leave without tasting the Miso Marinated Black Cod or the Cantonese Roast Duck. The Szechuan-style prawns are a personal favorite.
Table to reserve: The garden terrace is a hidden gem so try to get a table here.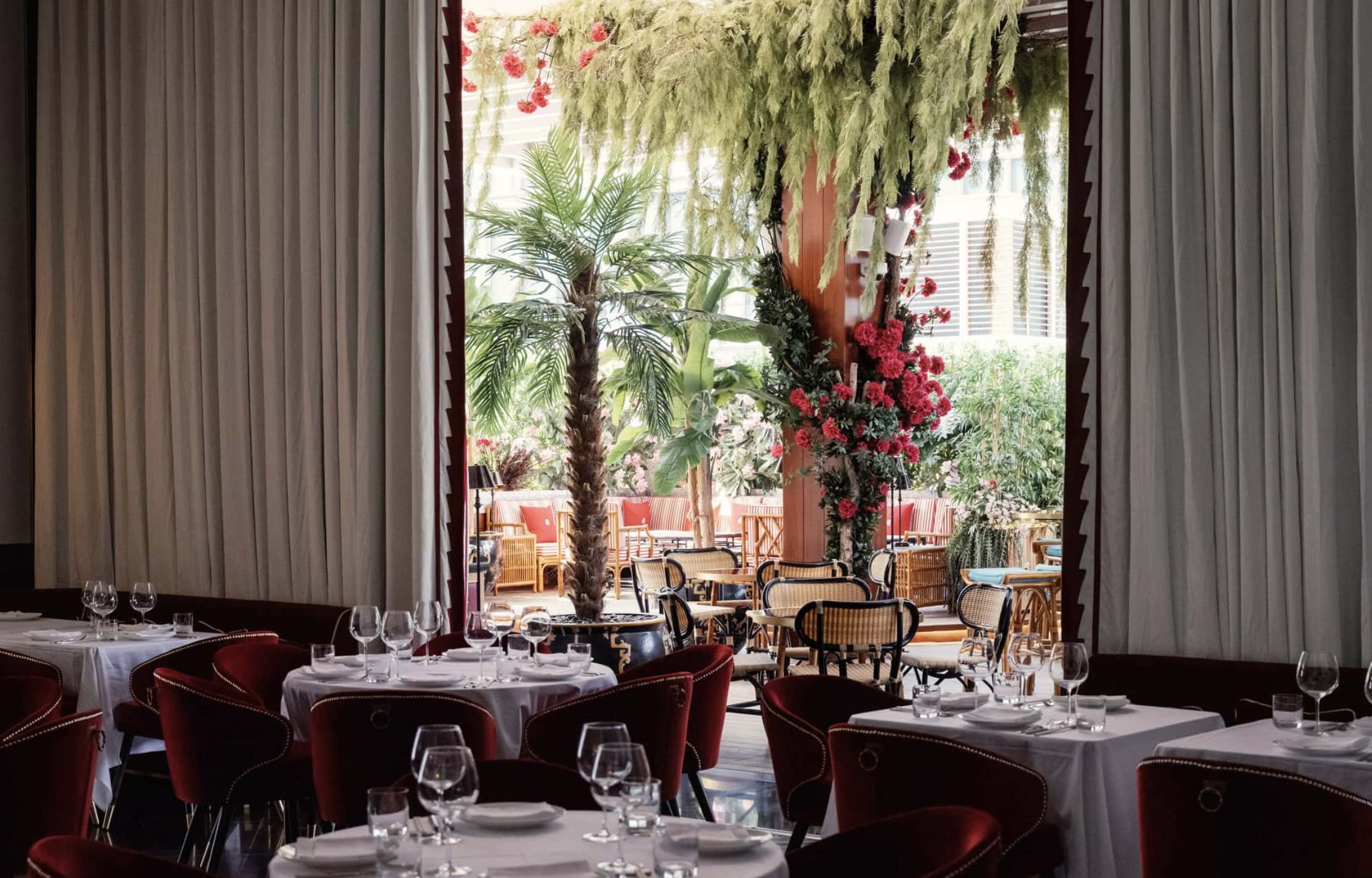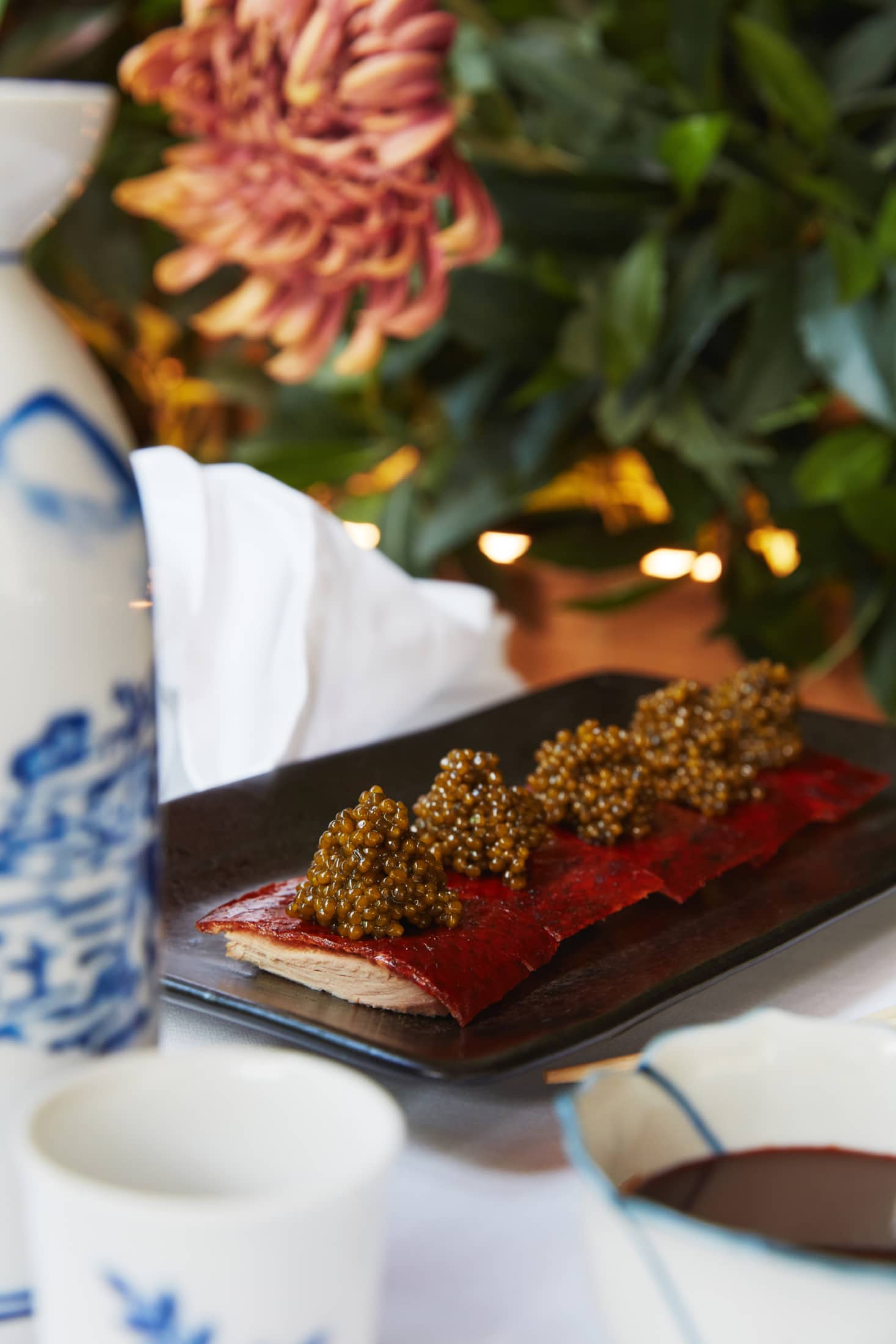 9. BAR DU PORT – MARINA
BEST FOR: Yacht-Side Dining, Mediterranean Flavors, Riviera Ambience
Going to Bar du Port in Marina is basically like taking a mini European vacation. Overlooking the gleaming yachts, the restaurant not only channels the spirit of Côte d'Azur, but also ensures every bite feels like a Mediterranean escape. As such it is perfect for a laid-back business lunch that breaks away from the usual hustle.
INSIDER INFO
Dish to Choose: Their 3 or 4-course set menu is a treat. Above all go for the Crispy Fried Whitebait, followed by the Pan-Seared Sea Bass Fillet, and finished with the Coffee Tiramisu.
Table to Reserve: Grab a table on their dreamy terrace – it's a yacht-watching paradise.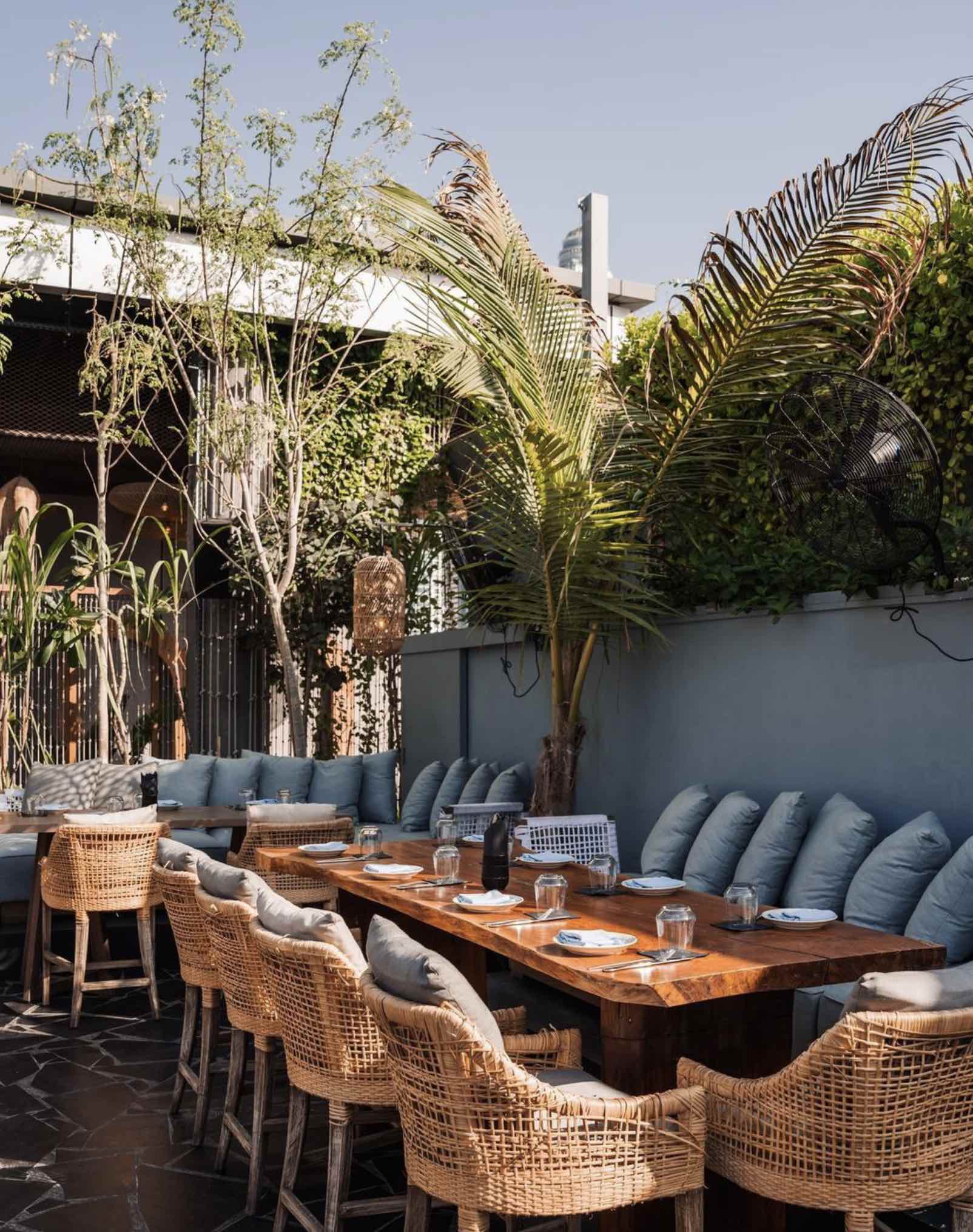 10. CHIC NONNA – GROUND FLOOR
BEST FOR: Elegant Osteria Ambiance, Authentic Italian Pasta Delights, Premier Wine Selections
Chic Nonna is your safe bet for an elegant business lunch that feels like a mini escape to the heart of Italy. Here, you'll find not only the gourmet Italian cuisine but also an incredible wine offering.
INSIDER INFO:
Dish to Choose: Their pastas are a revelation. Also, their Risotto al nero and the uniquely spiced Cacio & Pepi Fresh Pici with Pecorino are to die for.
Table to reserve: In case you wish to get a front-row view of culinary mastery, opt for the chef's table inside the kitchen.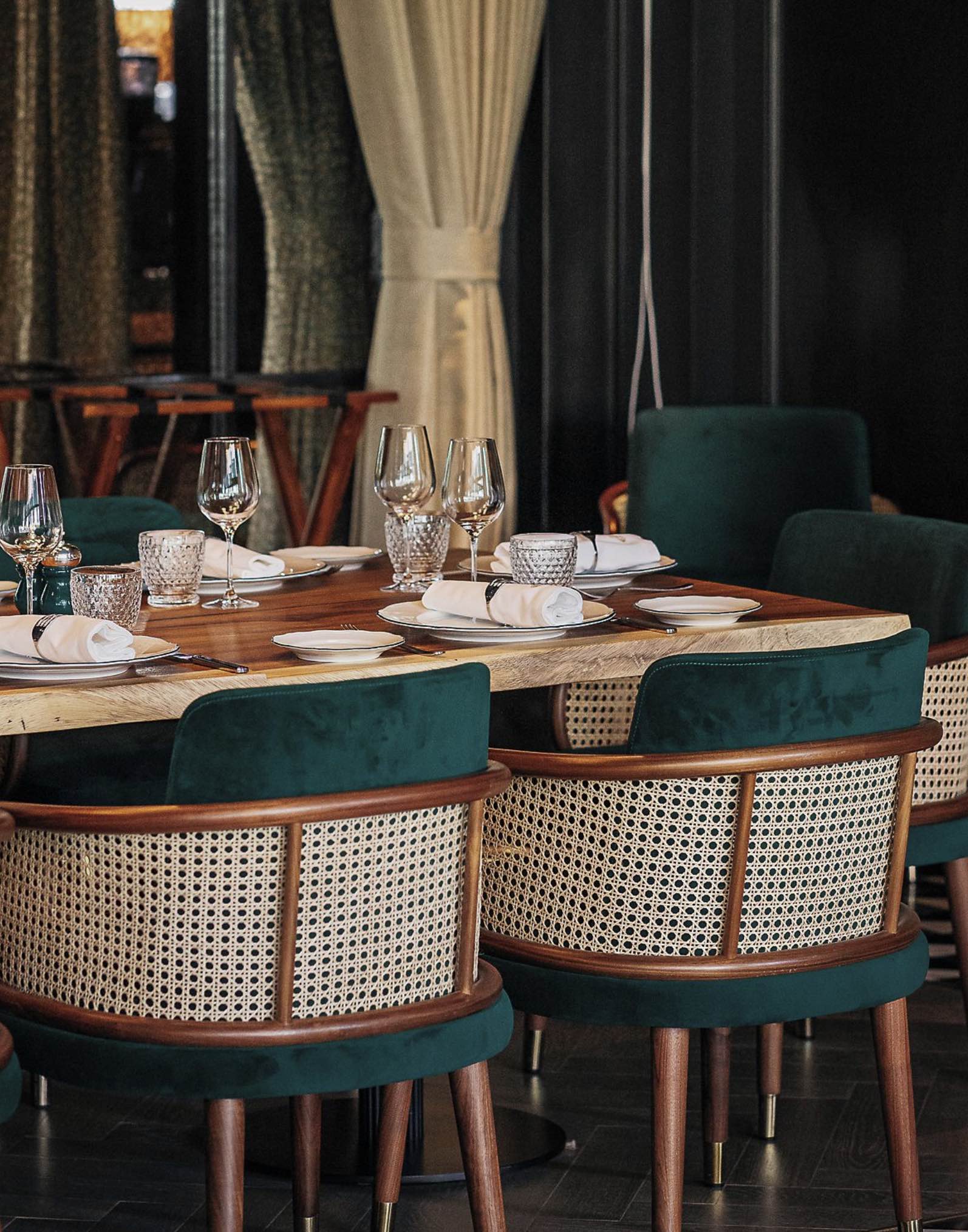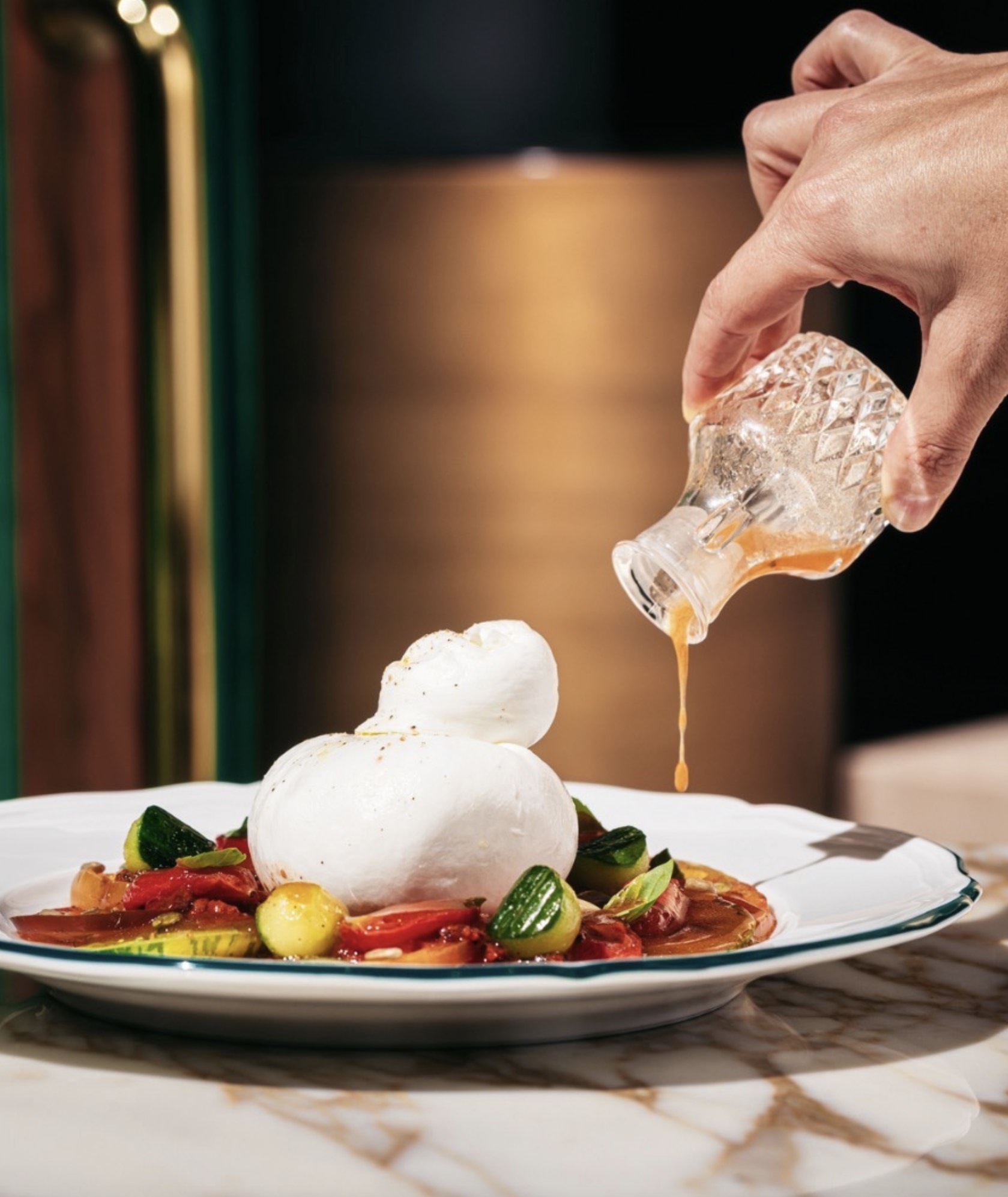 11. EUGENE EUGENE – AL BARSHA
BEST FOR: Tranquil Rooftop Conservatory, French Brasserie Vibes, Strategic Mid-city Location
Recently opened on a rooftop in the Mall of the Emirates, Eugene Eugene is a great business lunch spot with a classic French brasserie vibe. With a buzzing crowd, it's the spot to choose when moving between DIFC, Downtown, Marina, or JVC meetings, especially given its strategic location near Sheikh Zayed Road.
Above all, Eugene Eugene is a great option for a break from city hustle, combining gourmet food with refreshing greenery.
INSIDER INFO:
Dish to Choose: The Business Lunch is a great deal here! Start with the Prawn Cocktail, and then move on to the Linguini Puttanesca, and finish with the melt-in-mouth Fondant au Chocolat. From their A La Carte, the Tuna Tartare is a must-try.
Table to Reserve: Opt either for a spot near the indoor gardens for a touch of nature, or the outdoor gardens for that serene ambiance.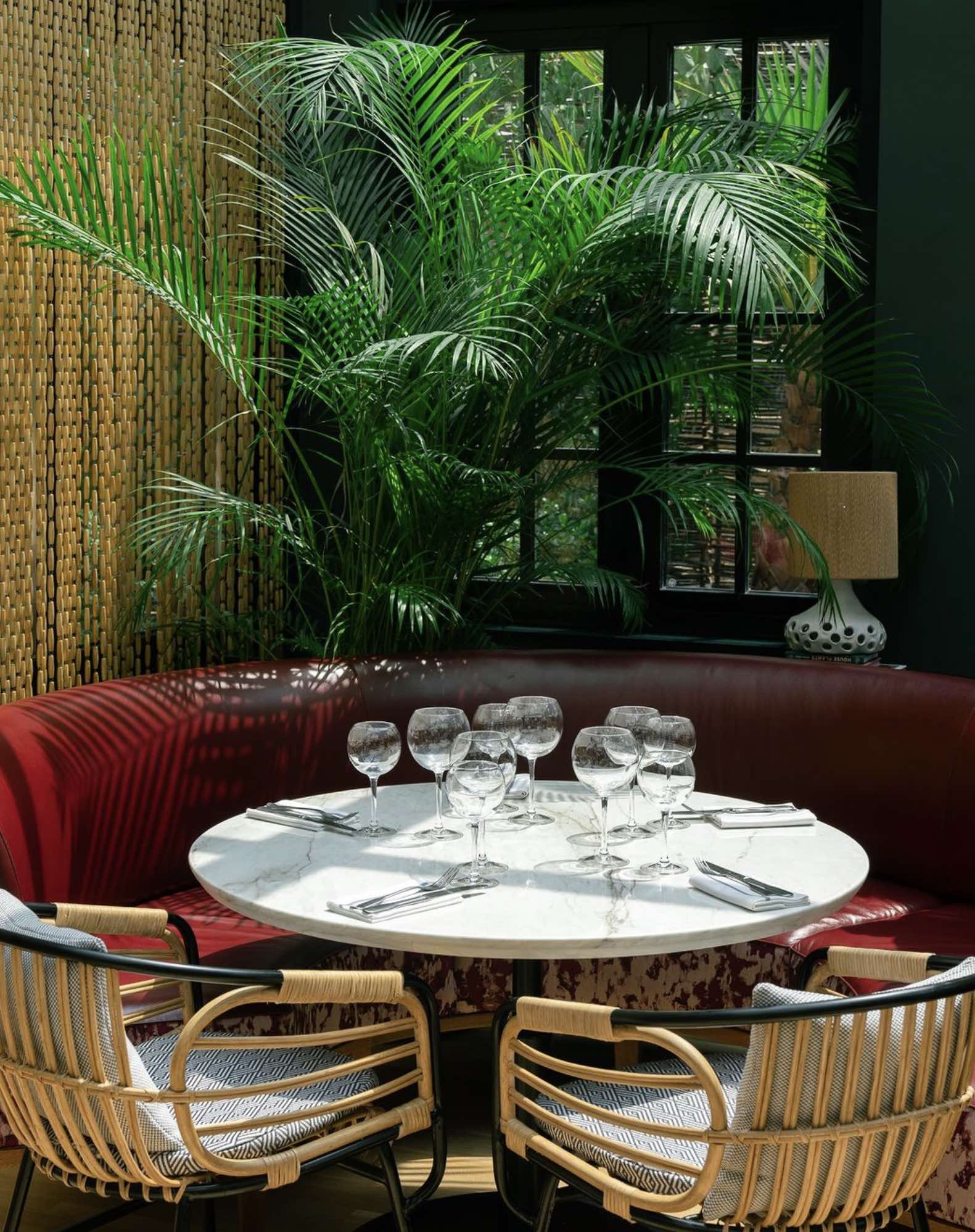 12. CIPRIANI – DIFC
BEST FOR: Classic Italian Elegance, Timeless Design, Gourmet Business Lunches
Nestled in the heart of DIFC, Cipriani boasts a design that's both sleek and warm, and it will remind you of classic Italian charm. Choose Cipriani for your business lunch spot in Dubai if you are after a fine Italian meal in a familiar and cozy setting.
Come here to have business talks in a stylish setting with iconic Italian dishes.
INSIDER INFO:
Dish to Choose: Above all don't miss their Veal Milanese, Burrata Pizza with Black Truffle, and the signature Downtown Salad, or go for a business lunch set menu.
Table to Reserve: Opt for one by the window; merging Cipriani's captivating interiors with vibrant DIFC views.
FINAL TIPS
To conclude – if you only had to choose three places from the above list of Dubai's best business lunch spots, then we would recommend the following:
Firstly, The Maine – Because of its iconic Zaha Hadid design and New York inspired cusine.
Secondly, Shanghai Me – Above all, to enjoy the nostalgic Shanghai charm and modern Asian culinary art
And finally, Canary Club especially for creatives looking for a relaxed atmosphere and great food.
Above all, many thanks to Paulina Rutkowska-Gauvry for sharing all her tips about Dubai.
Make sure to check her Instagram and her website to follow her beautiful journeys!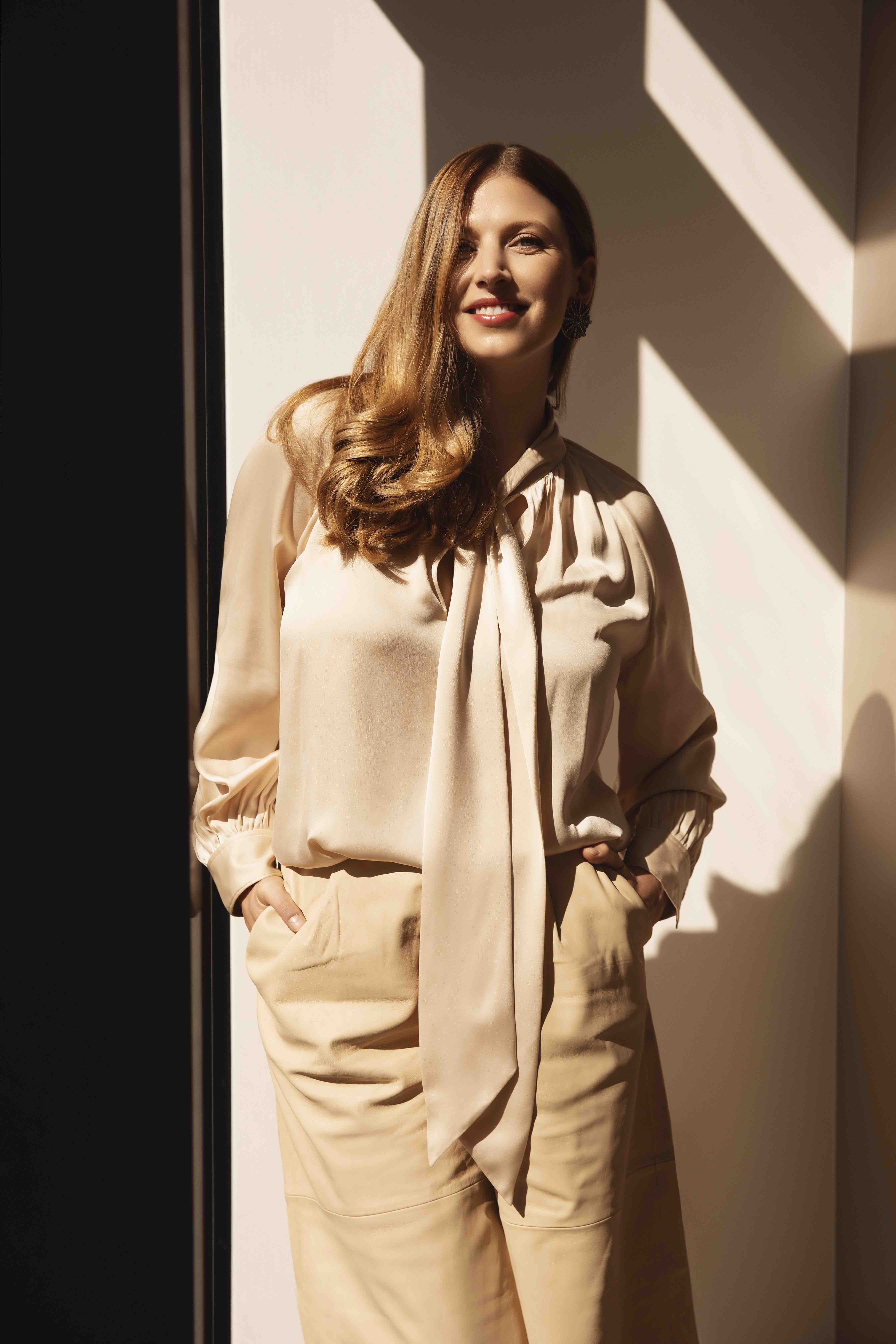 Enjoy!
Oh and finally in case you are already in Dubai perhaps you are heading to the Maldives?
Best Family-Friendly resorts in the Maldives