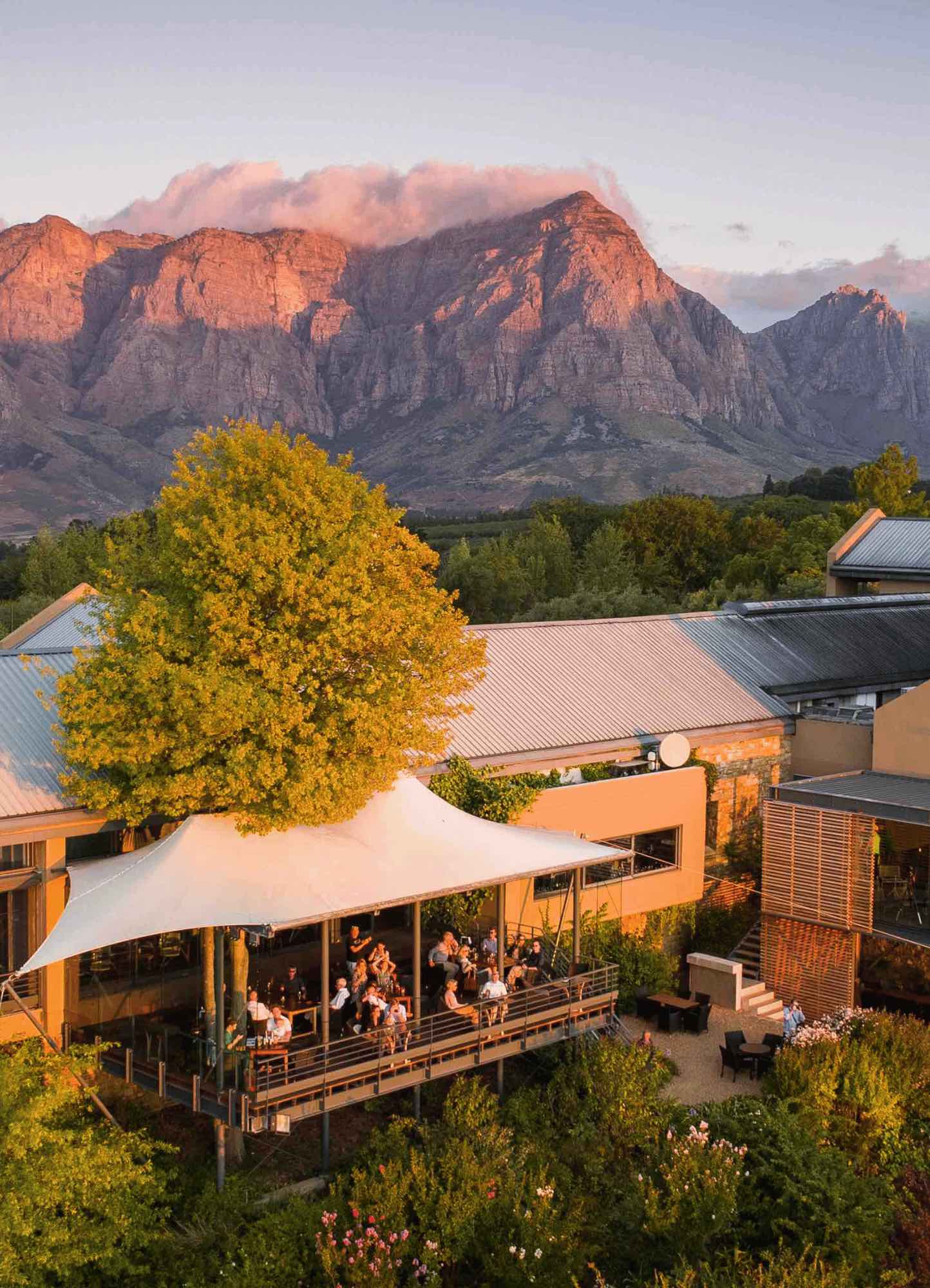 STELLENBOSCH – 10 BEST RESTAURANTS
Are you going to Stellenbosch in South Africa and want to know about the best restaurants?
Luckily – there is plenty to choose from, and the food itself is world-class! But how do you then choose the best places to eat? Let me help you!
Here's an insider guide to the 10 must-try restaurants for any trip in the Stellenbosch area in South Africa!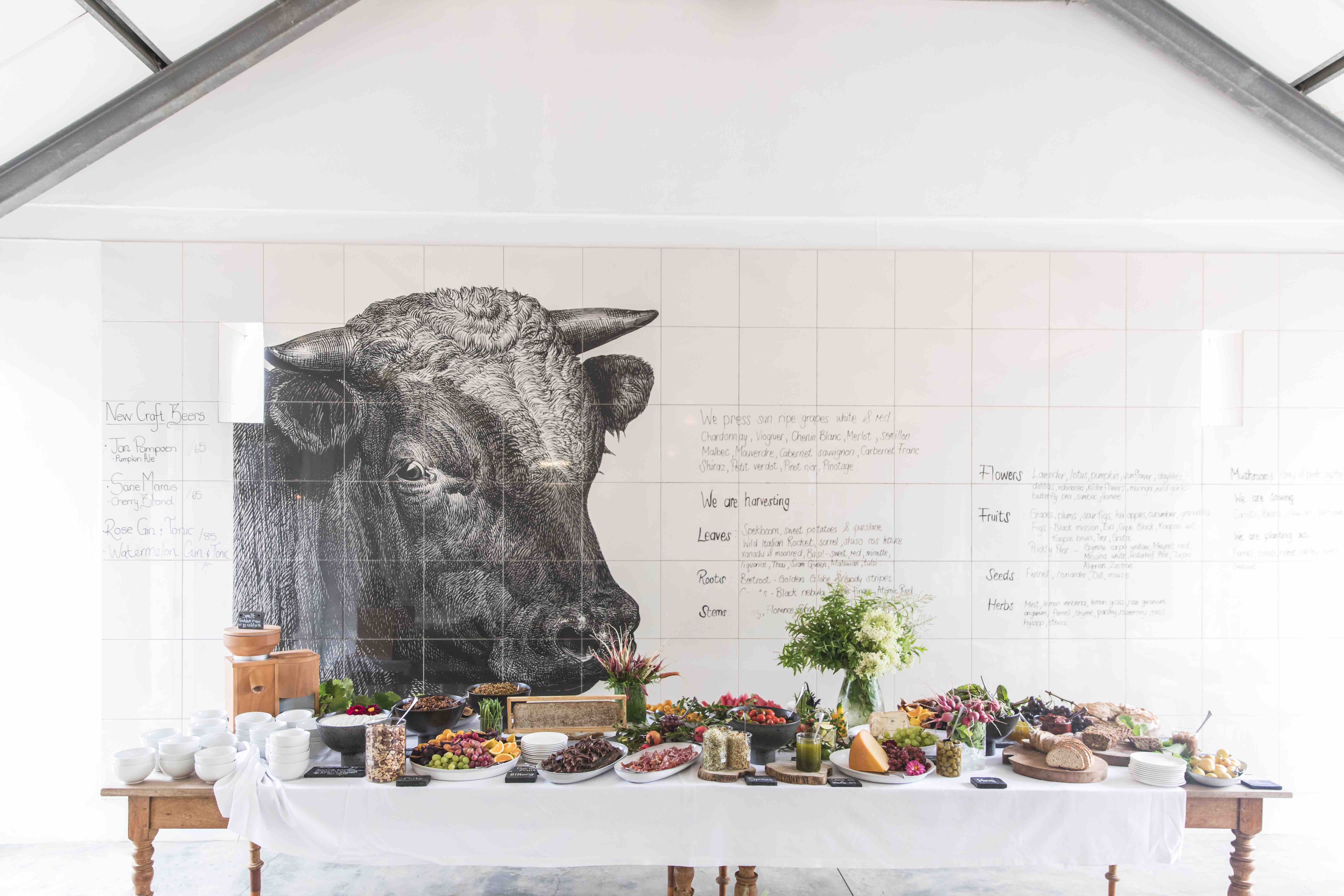 INTRO
As you may have heard, South Africa has excellent food. Franschhoek may hold the top spot for food lovers and critics, not just for the South African flavours but also for the modern and more international cuisine.
However, nearby Stellenbosch has incredible places to eat too. Indeed, Stellenbosch is the largest town in the area. Also, it has many world-class vineyards around it. Therefore, it is not surprising there are lots of excellent restaurants here. And it's only one hour drive from Cape Town!
But, there are so many it can be hard to know where to start. Luckily, you only need to read on to find out about the best restaurants in Stellenbosch. Just don't forget a glass of local wine to go with your dish!
CHECK MY GUIDE TO FRANSCHHOEK'S 10 BEST RESTAURANTS HERE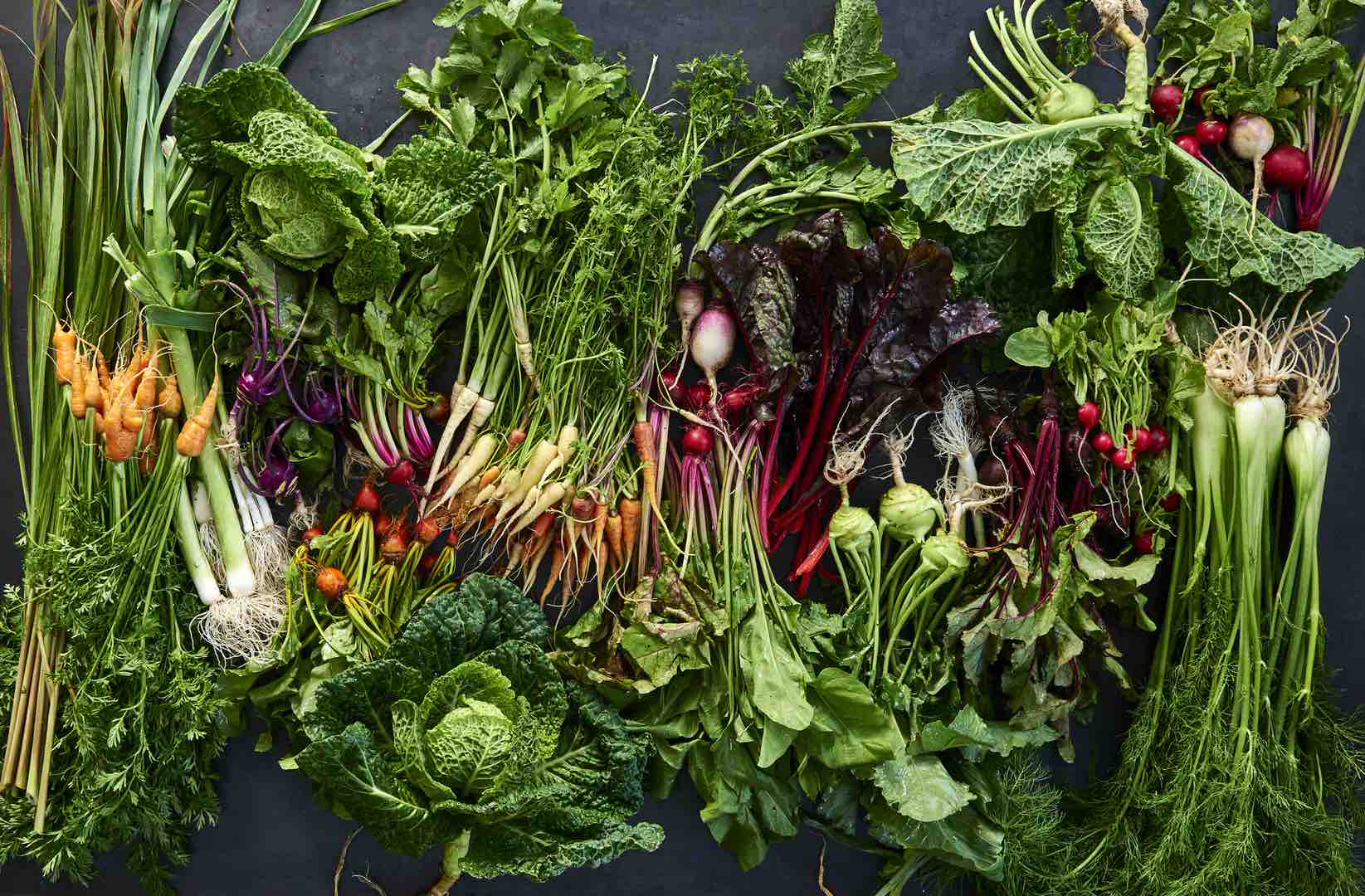 STELLENBOSCH 10 BEST RESTAURANTS
DELAIRE GRAFF
THE KRAAL
RUST EN VREDE
BABEL AT BABYLONSTOREN
DE EETKAMER
THE TABLE AT DE MEYE
THE WERF AT BOSCHENDAL
THE VINE BISTRO
TOKARA
ALLUVIA
1. DELAIRE GRAFF
Dining at Delaire Graff is an experience on many levels. Just driving up to the estate will make you say "wow" numerous times. Then arriving at the top of the hills, with jaw-dropping views will leave you speechless. In order to get to the restaurant you will walk through the Hotel and lobby and you will get to see some of the amazing sculptures and art. And then the grand finale – the sensational food and menus which change seasonally.
The Delaire Graff Estate Restaurant and its famous chef Virgil Kahn serve high-quality bistro classics. These pair well with the estate's delicious wines and unforgettable views from the wooden terrace. Choose a classic dish from the menu such as the lamb with herbs from the estate's gardens. Otherwise, pick the excellent, seven course tasting menu offered in the evening.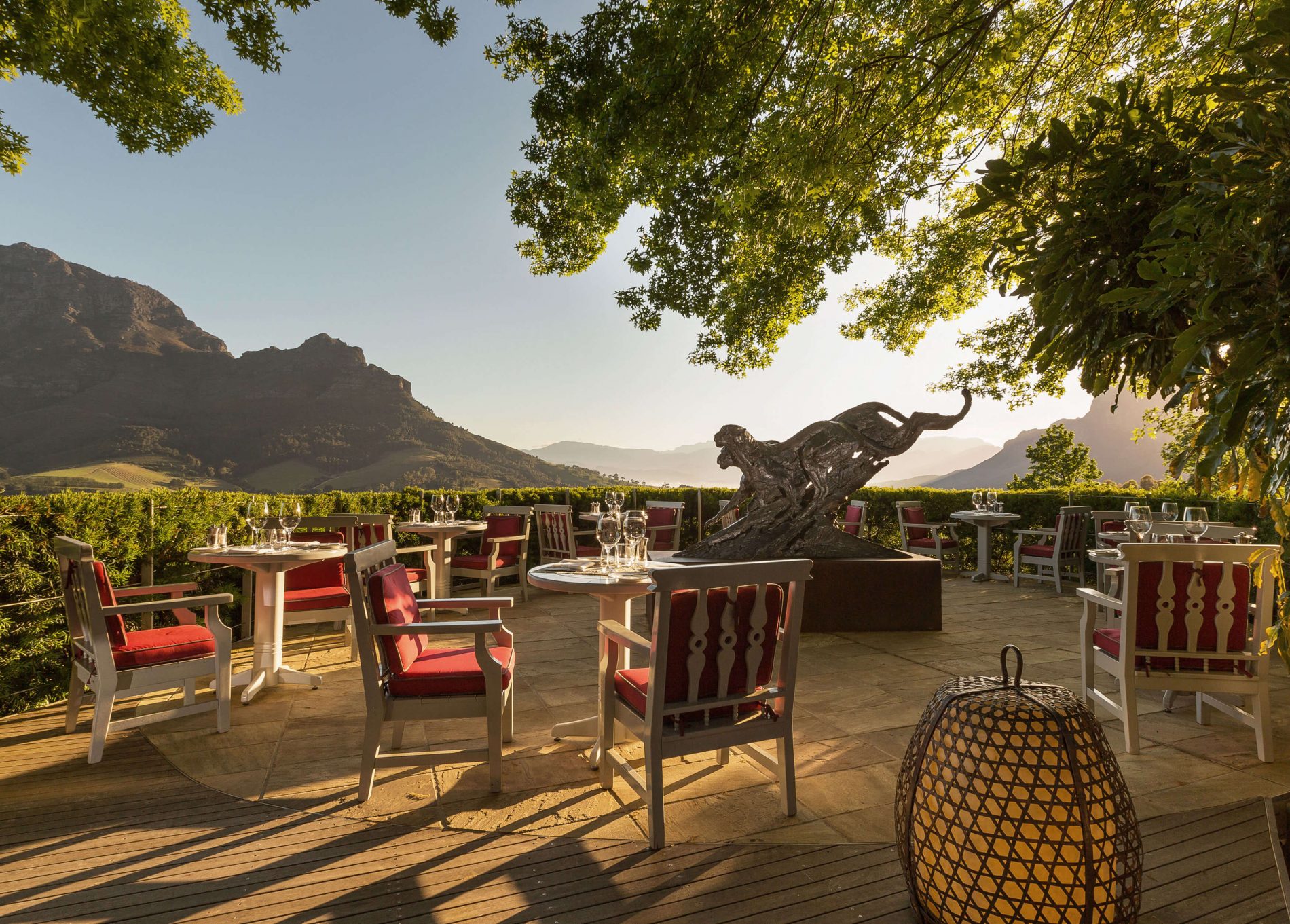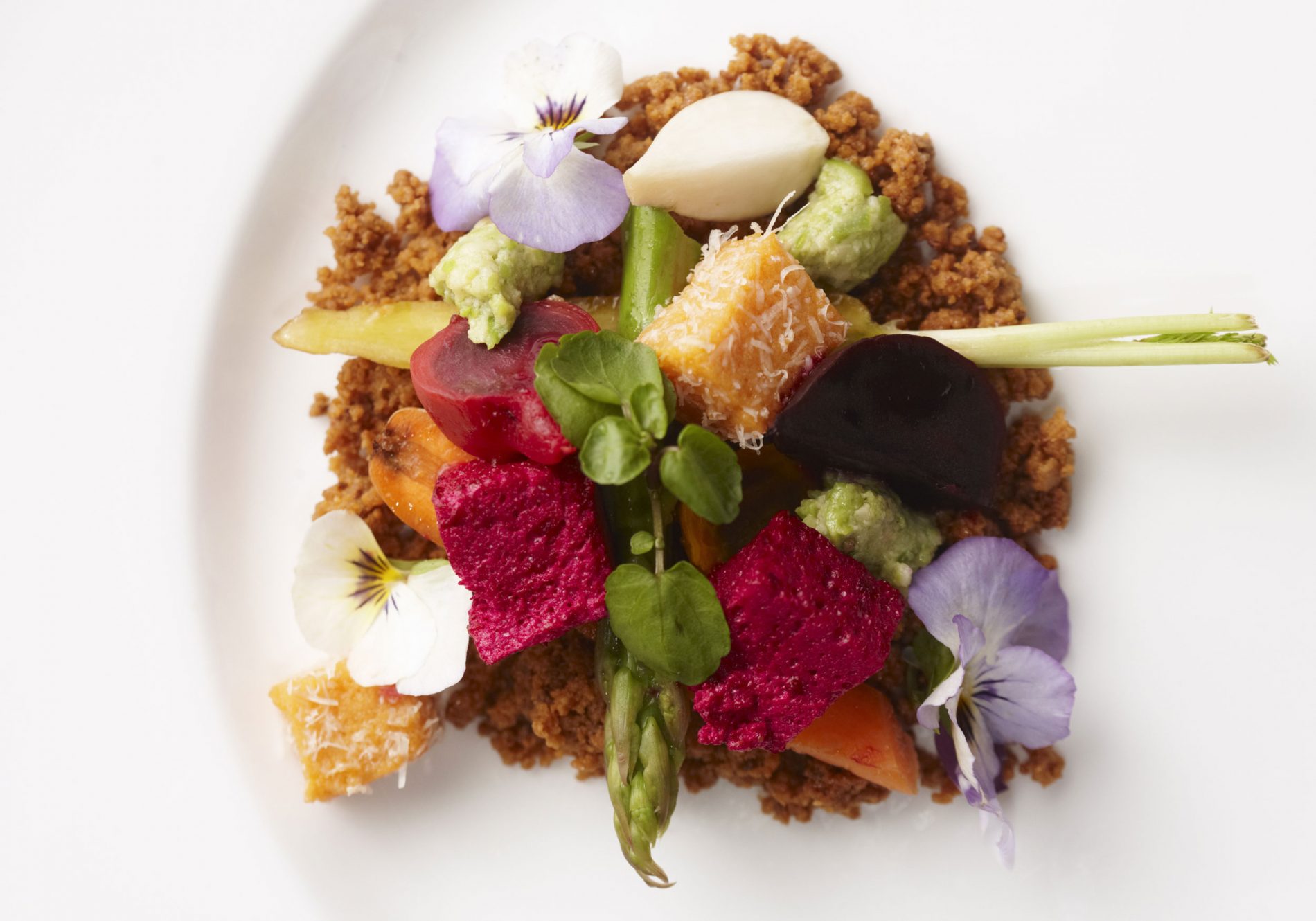 2. THE KRAAL AT JOOSTENBERG
The Kraal restaurant is at the Joostenberg Wine Estate – a wonderfully secluded location not too far from Stellenbosch. Imagine a shaded, stone-walled courtyard where you are being served slow farm lunches at wooden tables between fruit trees and wild olives. A dream!
The Kraal offers a set lunch menu that changes every week. However, you can be sure the dishes are local and delicious. For example, you may like the slow-cooked springbok with seasonal greens. All the wines from the Joostenberg estate are available to drink with your meal. Booking is essential.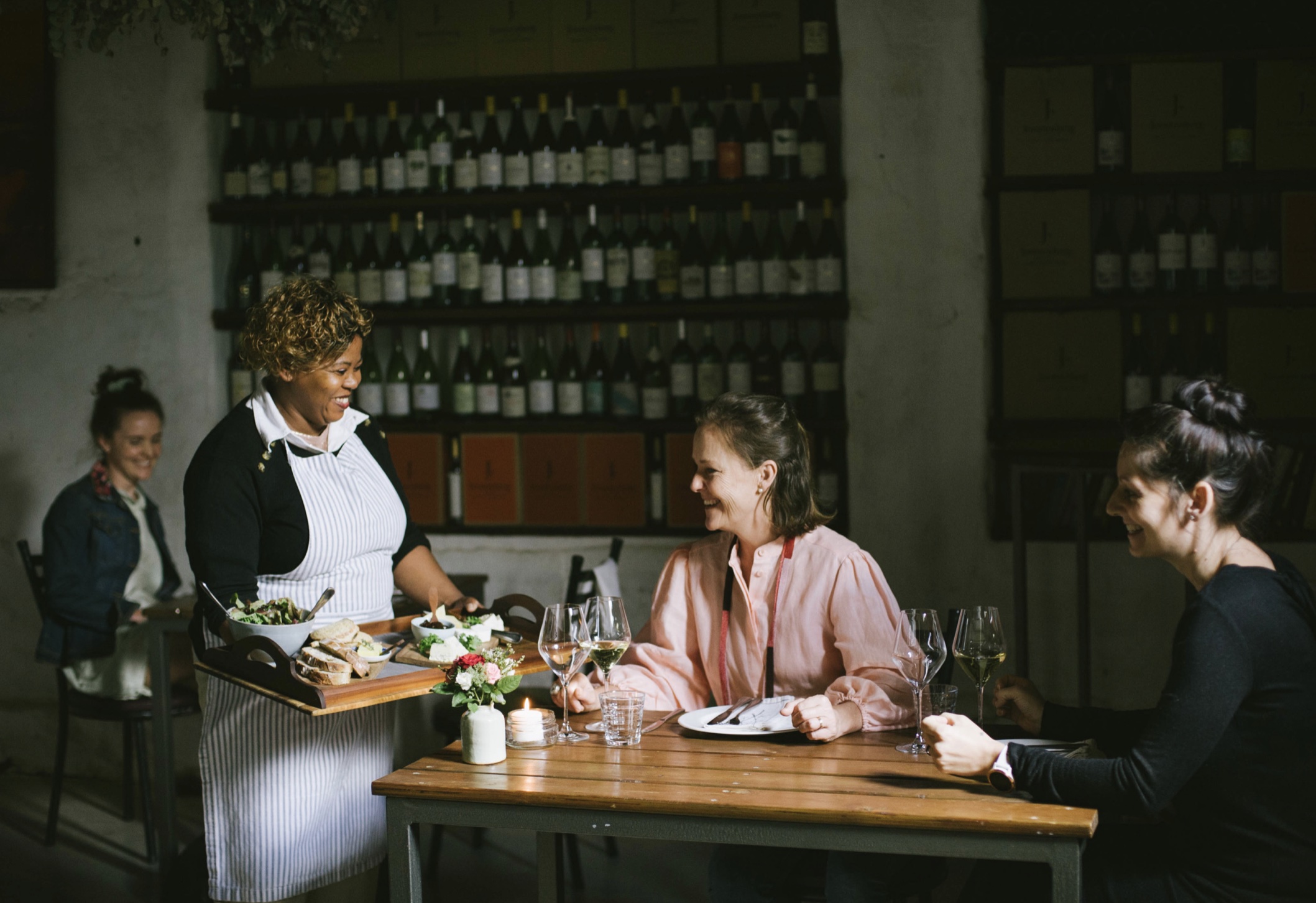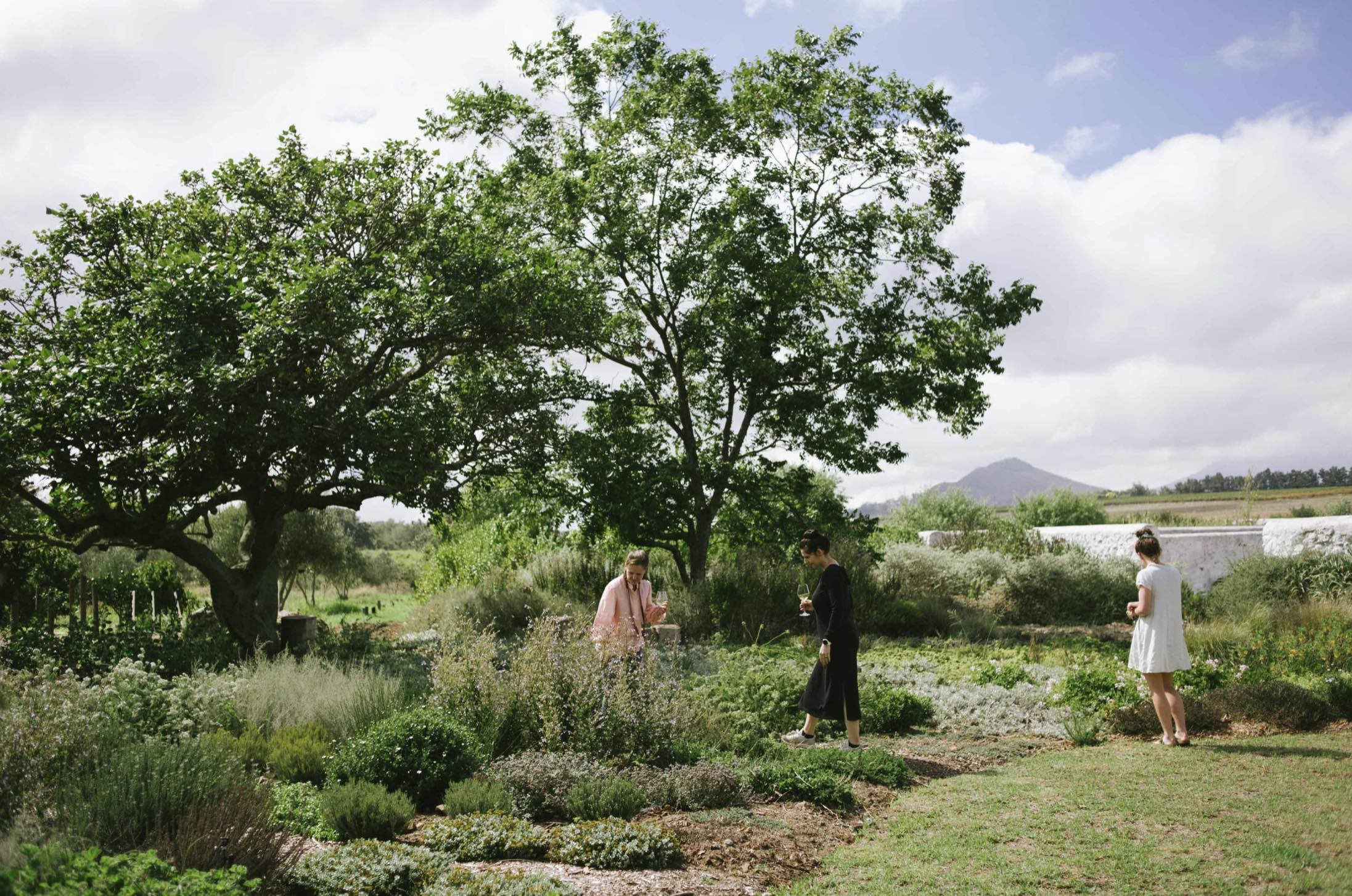 CHECK MY GUIDE TO 10 BEST BOOKS ABOUT SOUTH AFRICA HERE
3. RUST EN VREDE
Rust en Vrede offers fine dining in the estate's historic cellar. Here, head chef Fabio Daniel makes delicious French dishes with original twists. Given the chef's origin, you can also expect some Brazilian and Italian influences. Moreover, he and the sommelier carefully pair each plate with a wine from the restaurant's extraordinary list.
The six-course and 'Experience' tasting menus change regularly but are sure to be unforgettable.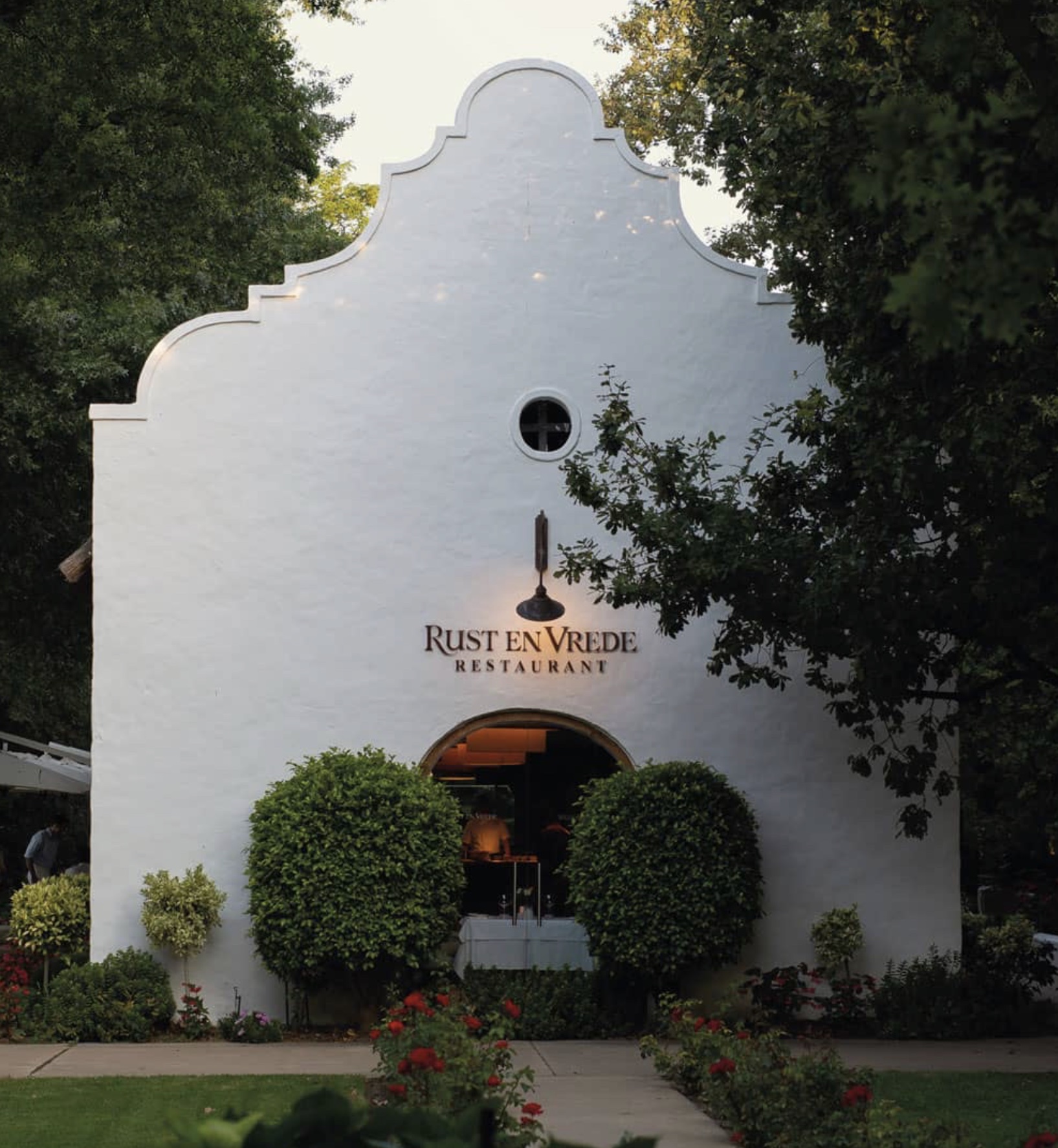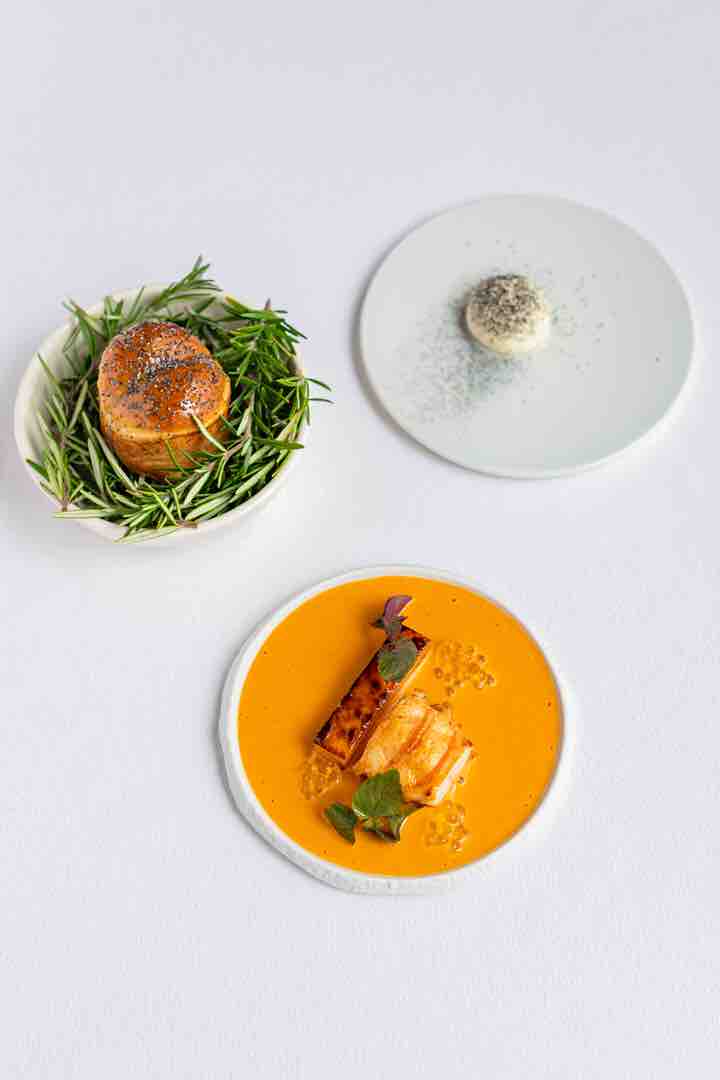 4. THE BABEL AT BABYLONSTOREN
Babel is the world-famous restaurant at the magical farm hotel Babylonstoren. And there is a reason for this fame! You cannot come to Western Cape in South Africa and not experience it!
Housed in a former cowshed, its whitewashed walls and sleek glass screens give it both a traditional and a contemporary feel. Babylonstoren has a 'farm-to-fork' philosophy, meaning much of the food on offer will have come from within a stone's throw of your table.
Therefore, the menu changes seasonally. However, expect grilled meats and fresh, zingy salads as standard. Our top pick is the beef fillet served on the bone with red onion and a glug of Babel's own red wine. Additionally, enjoy your meals with a range of superb wines from Babylonstoren's vineyards – heavenly!
Babel is a perfect option for families and group bookings. However, those after a more casual meal might prefer Babylonstoren's Greenhouse or Bakery.
CHECK MY FULL & HONEST REVIEW OF BABYLONSTOREN HERE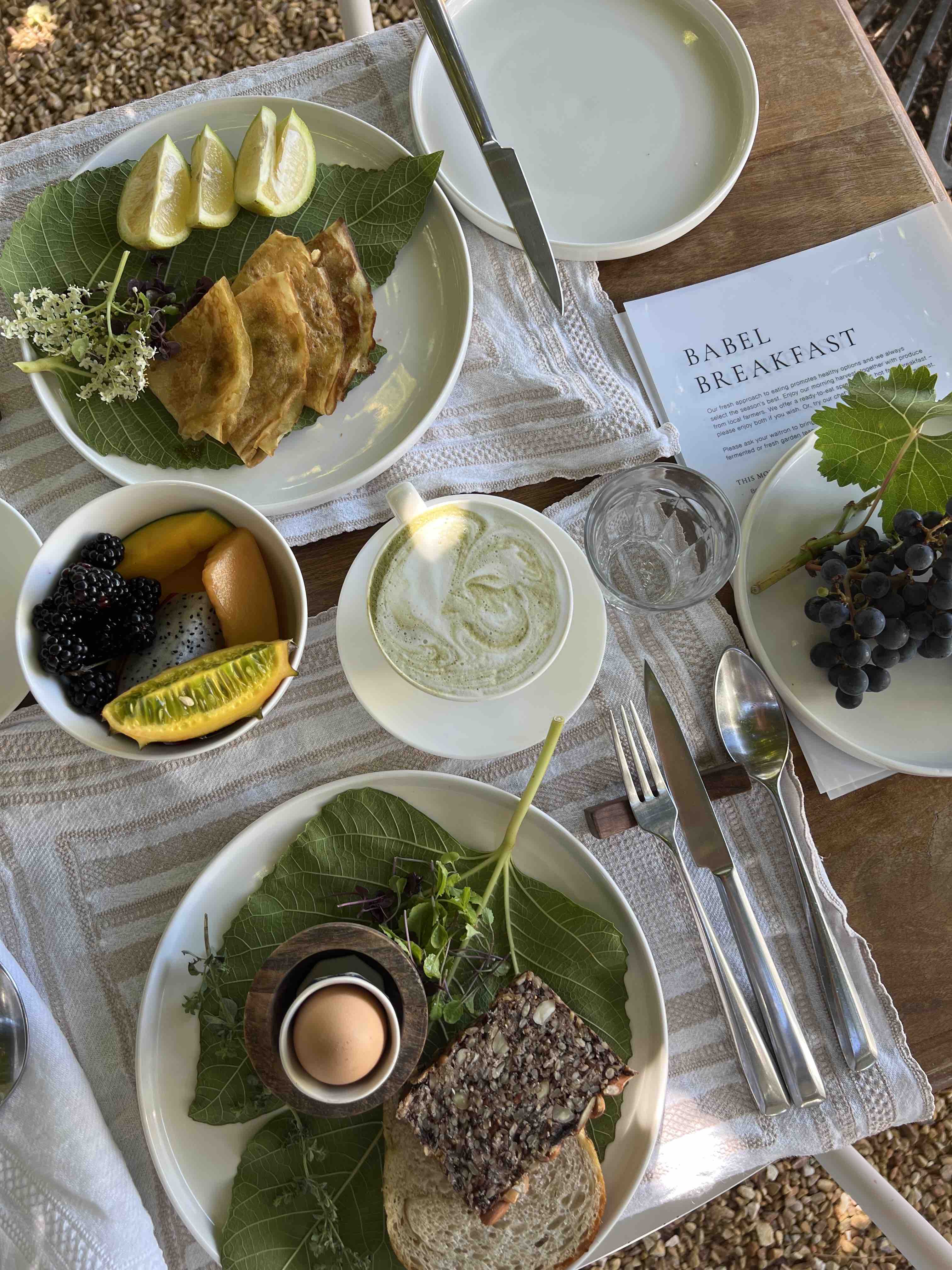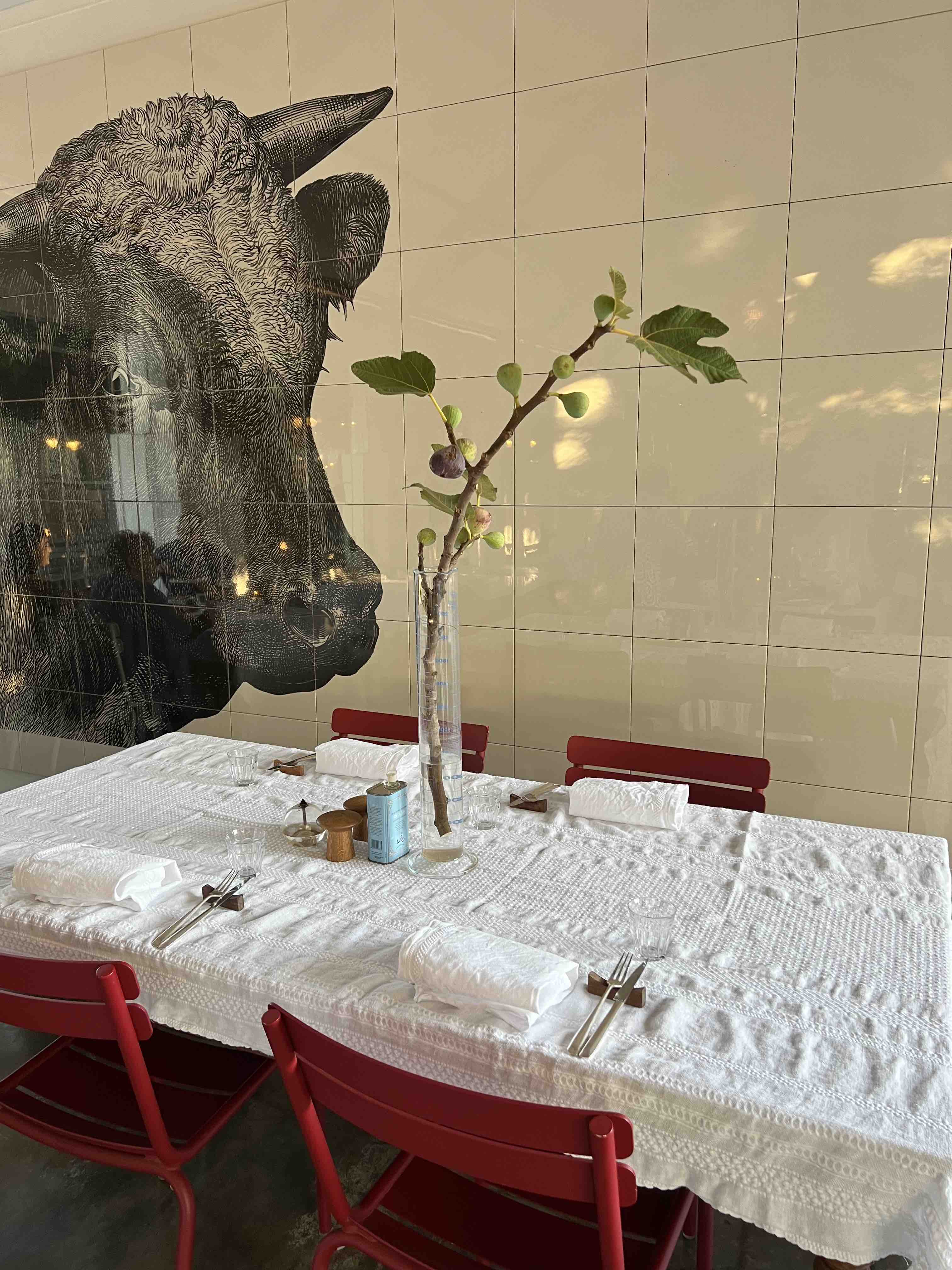 5. DE EETKAMER
De Eetkamer ('The Dining Room' in English) is in a gorgeous former stable in the heart of Stellenbosch. Here, you can pick from a wide menu of small plates.
These dishes offer flavors from all over the world, from Japan, to Italy, to South America. There is a long, well-chosen wine list. Finally, the atmosphere is warm and welcoming, with an art gallery and library onsite too.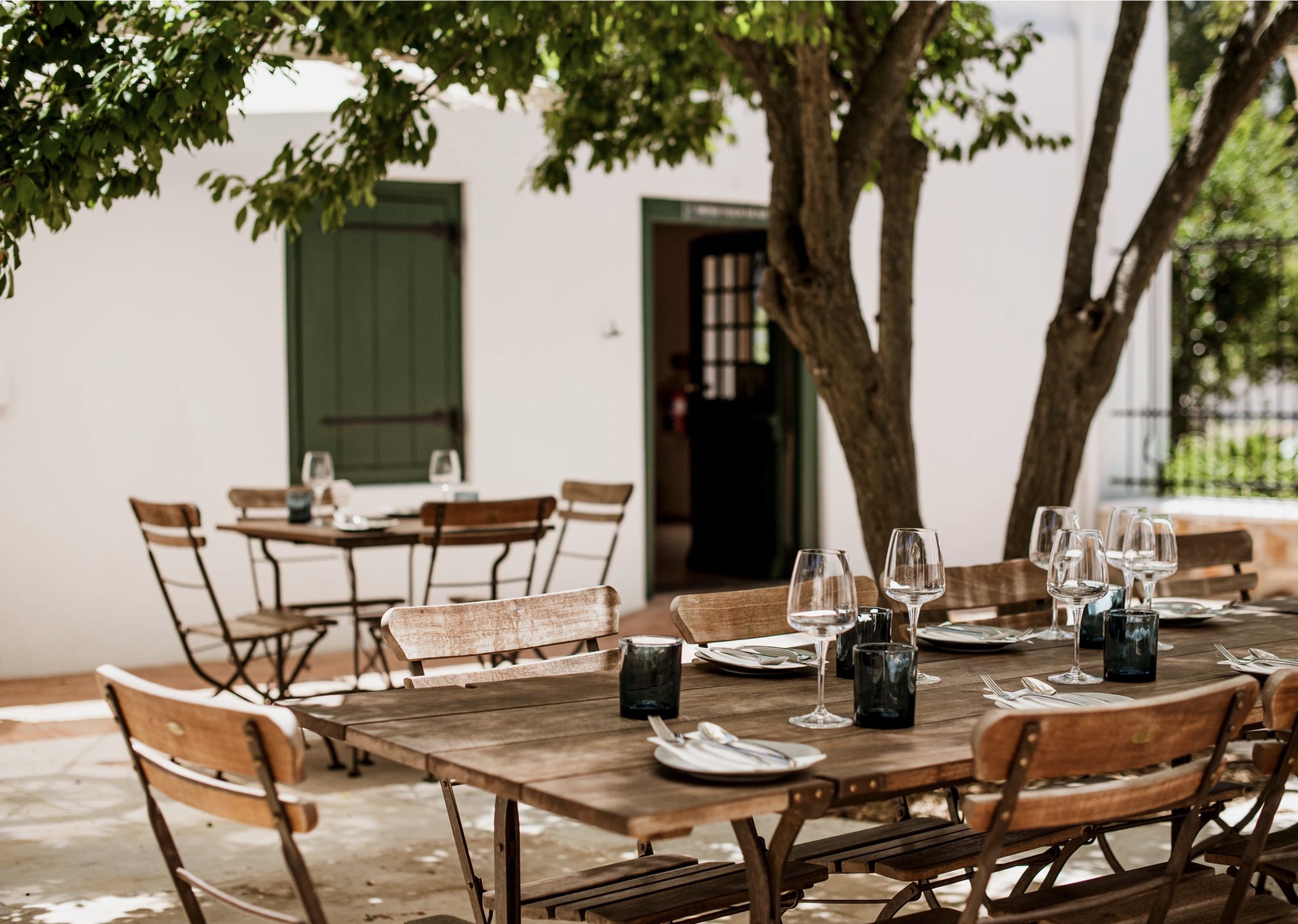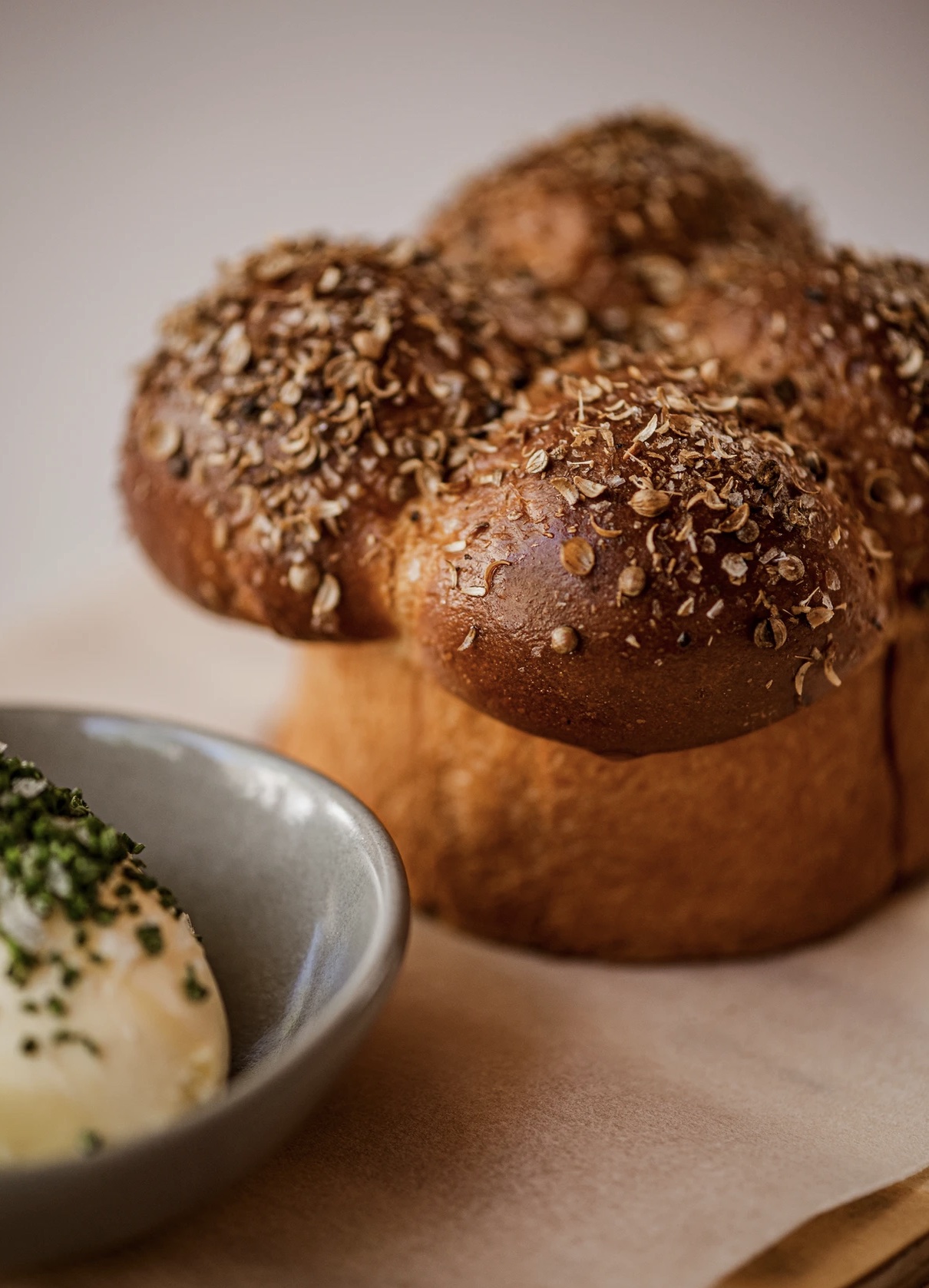 6. THE TABLE AT DE MEYE
Located on the De Meye Wine Farm, The Table offers a down-to-earth delicious approach to dining. Imagine eating in the big garden under the shade of nearby oaks in a very familiar atmosphere and friendly service.
A three-course, sharing option is the only choice and it is a great choice! Moreover, this changes weekly or sometimes daily depending on the local, seasonal produce available. It really is that fresh! A typical menu includes mouthwatering, 15-hour braised lamb, alongside tasty local cheeses, and expertly-prepared salads and vegetables.
Finally, children are welcome and a special menu can be prepared for them with advanced notice. The bonus is really delicious ice cream! Our kids run around the estate between courses and couldn't be happier!
TIP: Check the opening times as they change throughout the year!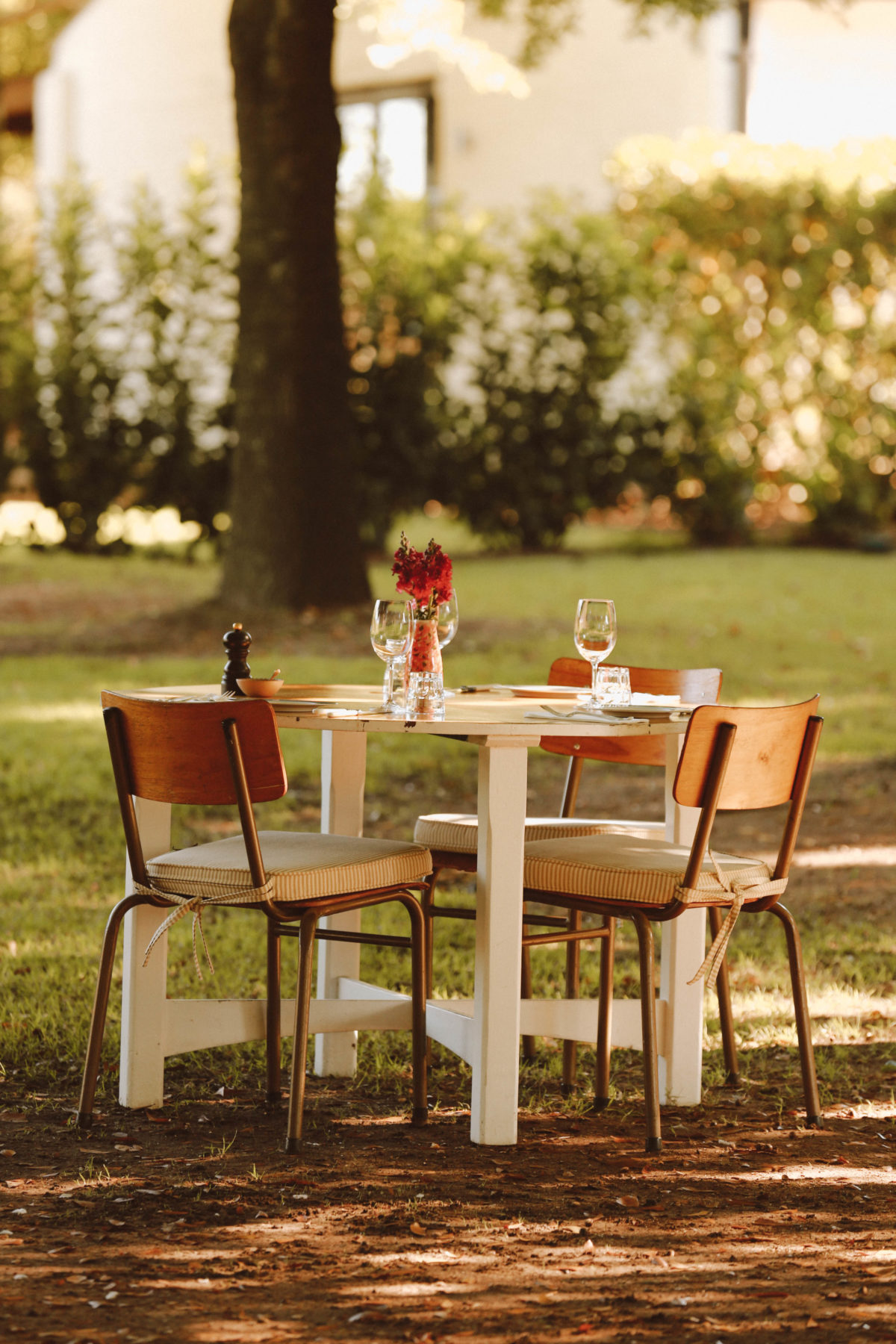 7. THE WERF AT BOSCHENDAL
The Werf is in the former wine cellar of the Manor House at Boschendal, another of Franschhoek's excellent farm and hotel estates. Like Babel at Boschendal, The Werf prides itself on its 'soil to fork' dining.
Therefore, expect top-quality beef and lamb for mains, or a variety of excellent small plates to share. These range from roasted pumpkin to pickled mussels. The atmosphere here is more casual than other restaurants on this list, and prices are also lower. That said, the dining experience is truly great! Therefore, it is ideal for families – it even has a dedicated kids' menu. Otherwise, the Werf makes the most of Boschendal's stunning nature with a conservatory and terraces giving onto the vibrant food gardens.
CHECK MY FULL & HONEST REVIEW OF BOSCHENDAL HERE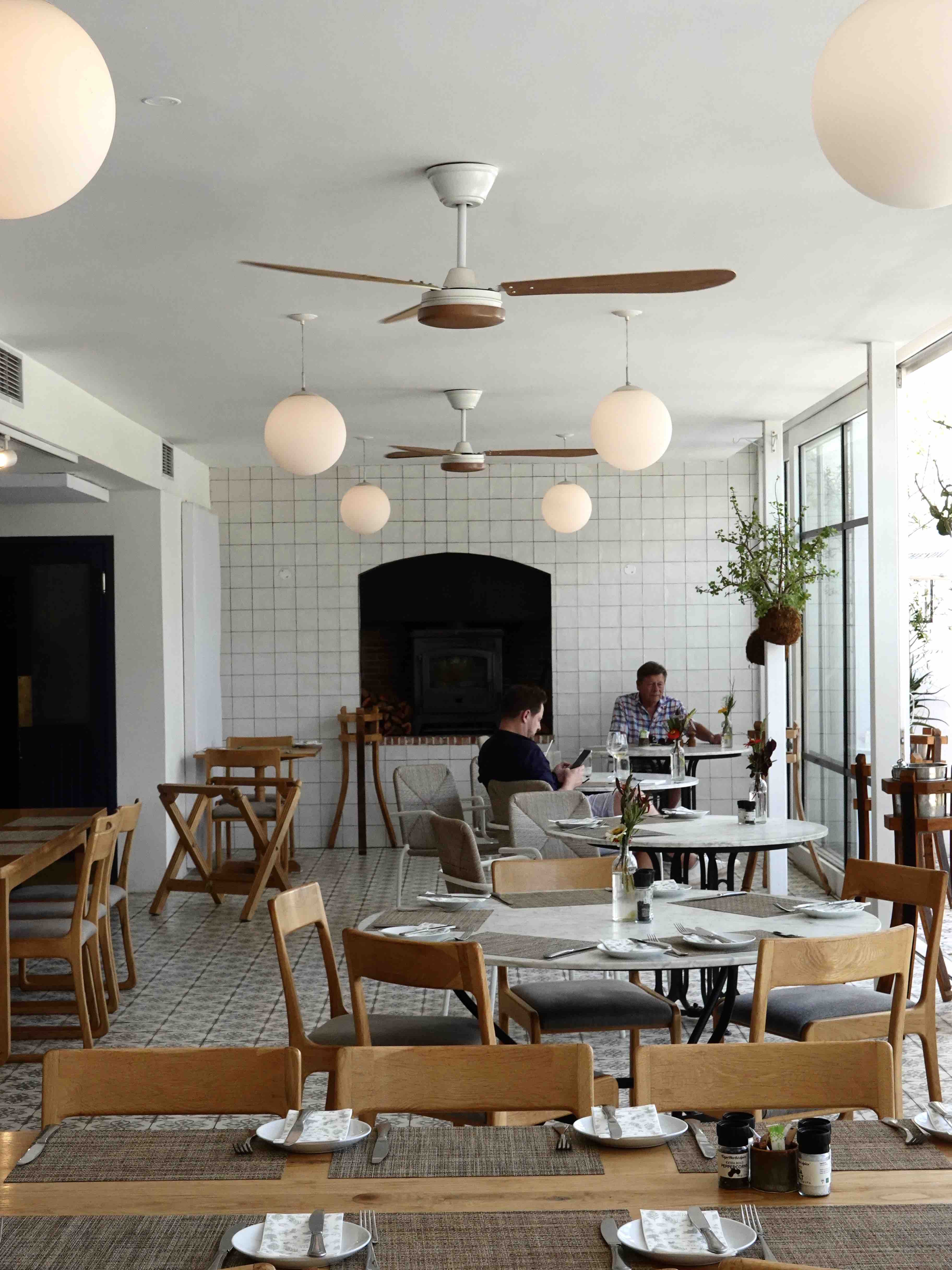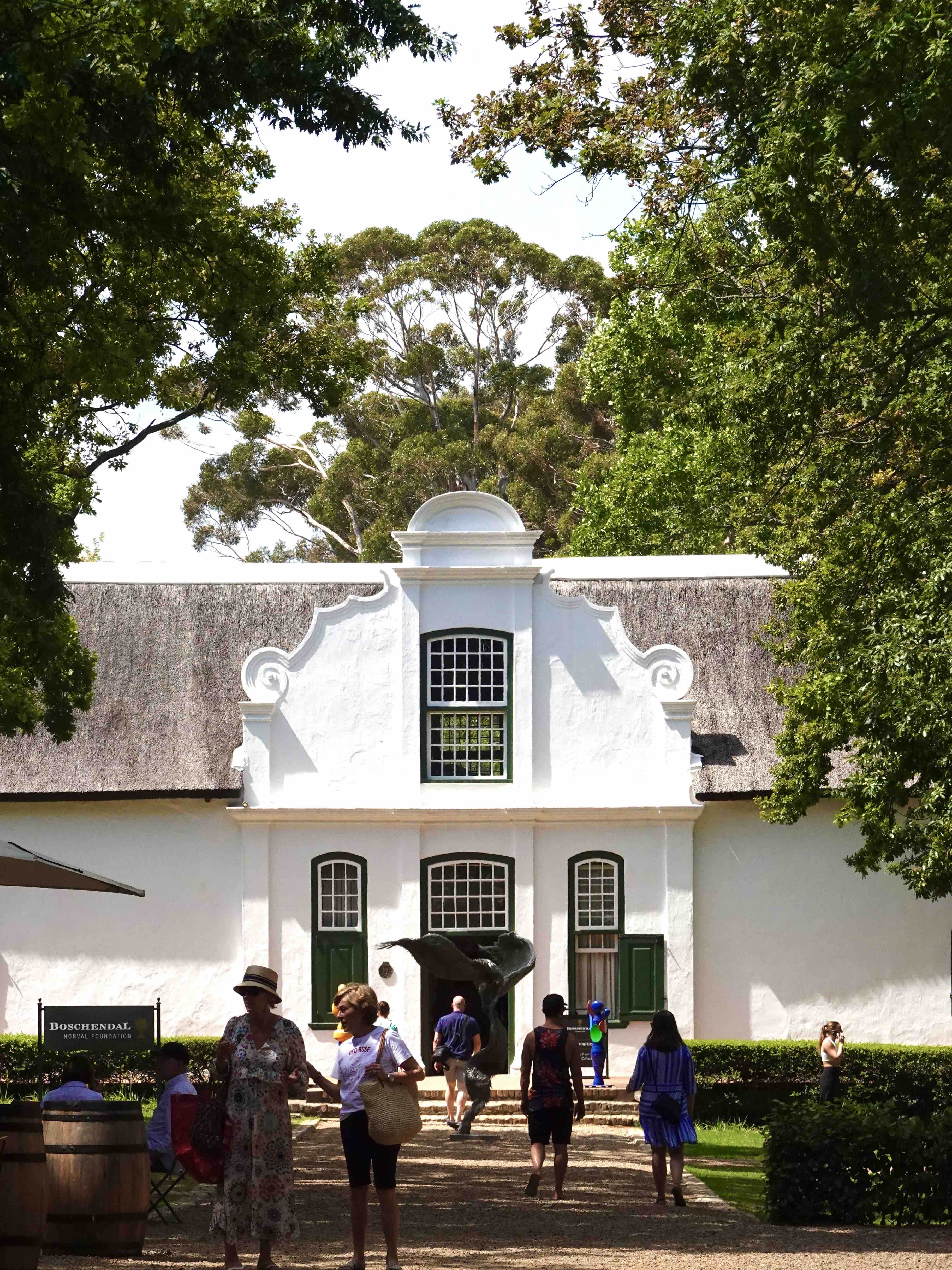 8. THE VINE BISTRO AT GLENNELY
The Vine Bistro has all your French favorites in a warm setting. The menu changes each season and is surprising due to the restaurant's patron Christophe Dehosse. However, it always has delicious seafood, meat, and vegetable options. Otherwise, pick a two- or three-course set menu to try all their great choices. Unsurprisingly, the Vine Bistro has superb wine from the estate to suit any dish you choose.
You would only need to drive 10 minutes from the center of Stellenbosch so you could combine dining at this great restaurant and visiting the town! Expect the views of nearby fynbos garden and vineyards all the way up to the Simonsberg foothills to take your breath away!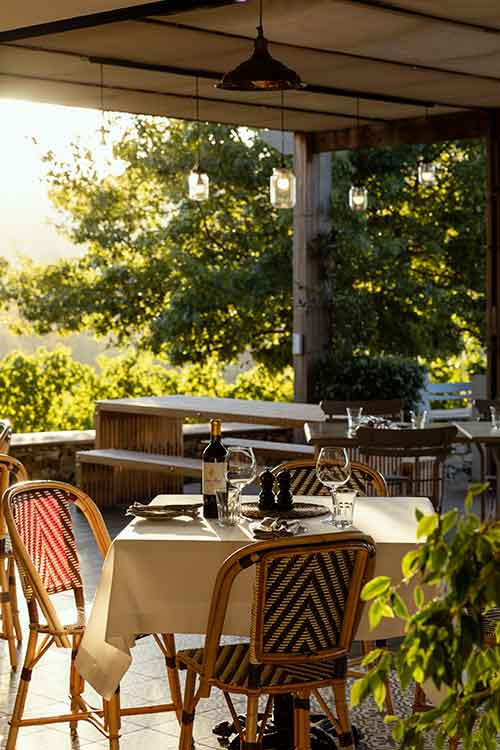 9. TOKARA RESTAURANT
The Tokara Restaurant, apart from having an award-winning chef Caroline Coetzee, has also the most breathtaking views of the nearby mountains.
Therefore, expect delicious local, seasonal dishes with great wines from the Tokara Estate. Additionally, there is a three-course set menu available for dinner. Otherwise, the decor is modern and stylish. Also, it has artwork by renowned artist William Kentridge on the walls.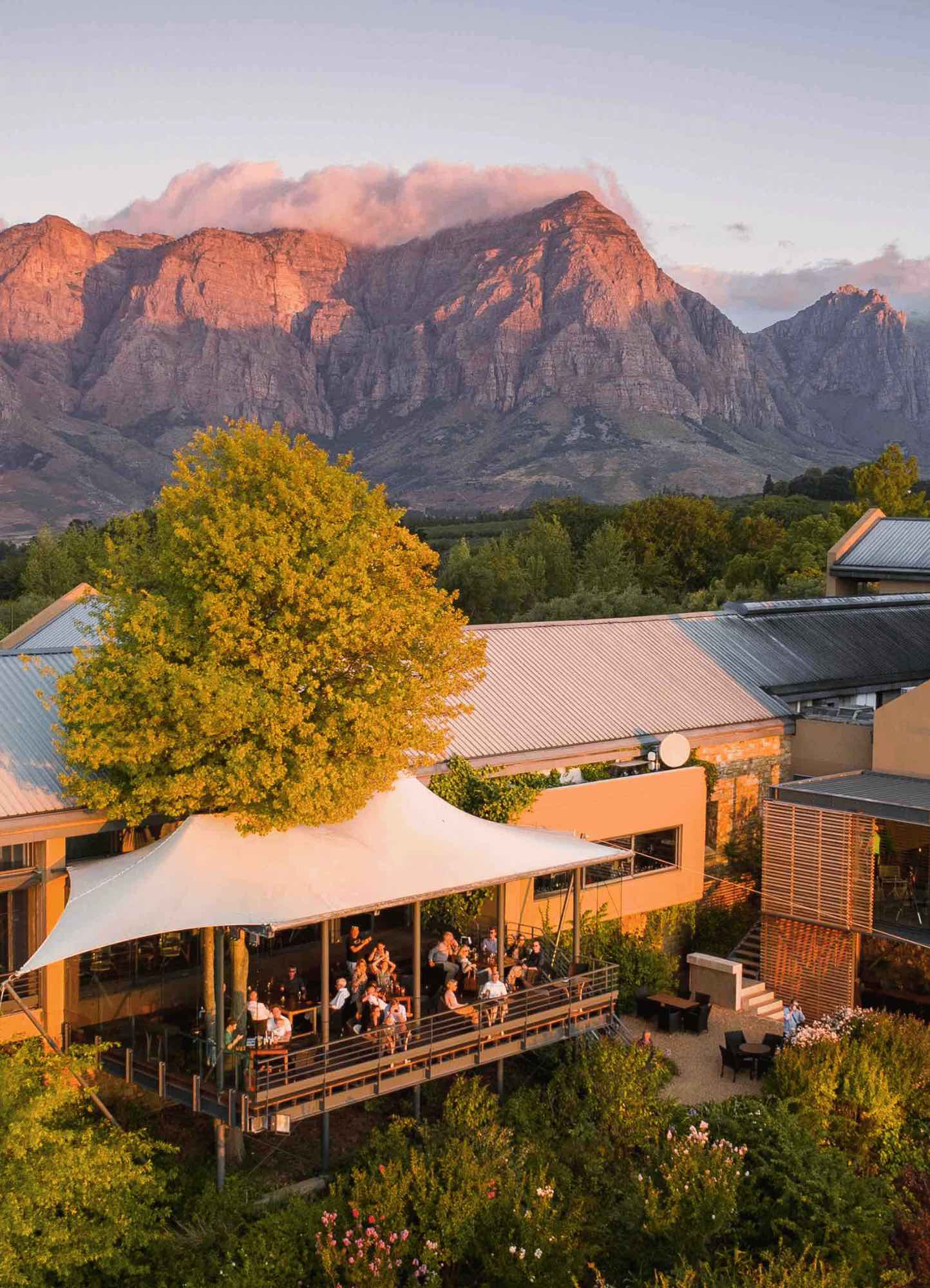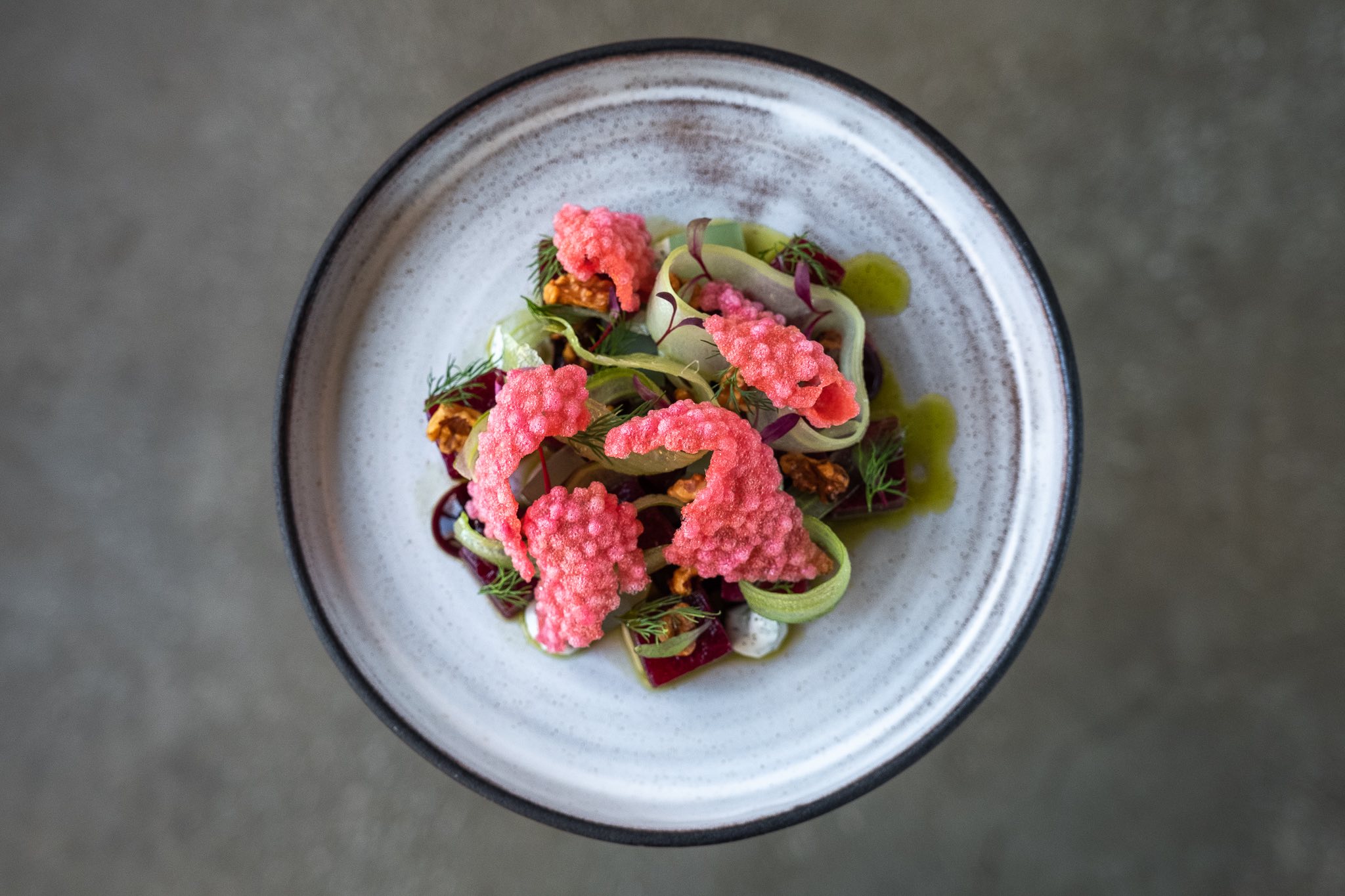 10. THE ALLUVIA
The Alluvia Restaurant has a terrace with unbelievable views of the Simonsberg mountains. Moreover, it serves delicious breakfasts and bistro classics for lunch and dinner. The design is modern and comfortable, with a fire during colder months. Its terrace is the perfect place for a romantic dinner at sunset.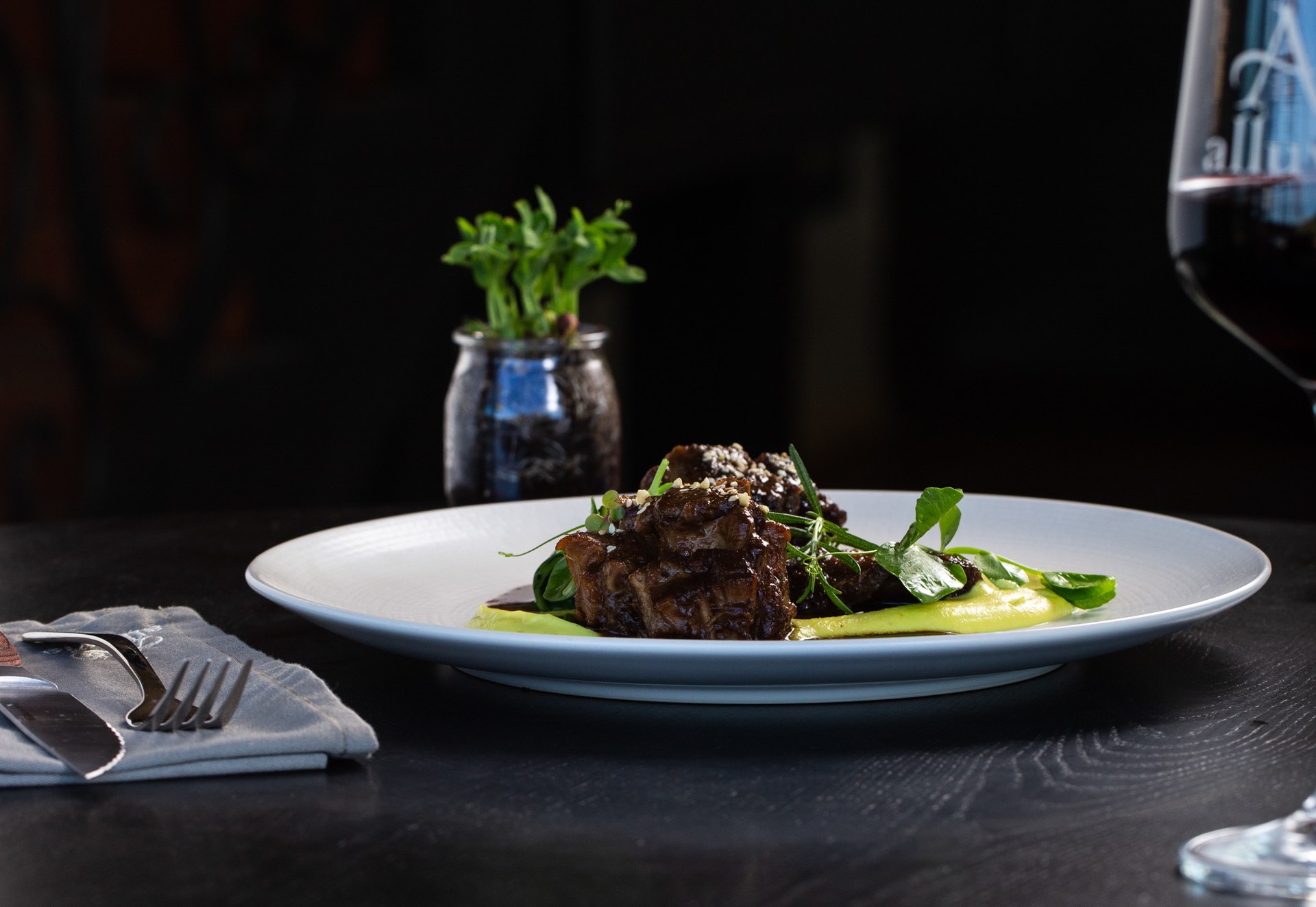 FINAL TIPS
To conclude – if you only had to choose three places from the above list of Stellenbosch's best restaurants, then we would recommend the following:
Firstly, Delaire Graff to enjoy both the incredible food and the views.
Secondly, Babel – because of its incredible 'farm-to-fork' philosophy and the most impressive gardens. Breakfast here could also be the highlight of your trip!
And finally, the Kraal to enjoy that special atmosphere!
In case you are heading from Stellenbosch towards to ocean, try Winery Road Restaurant, it is also great!
Enjoy!