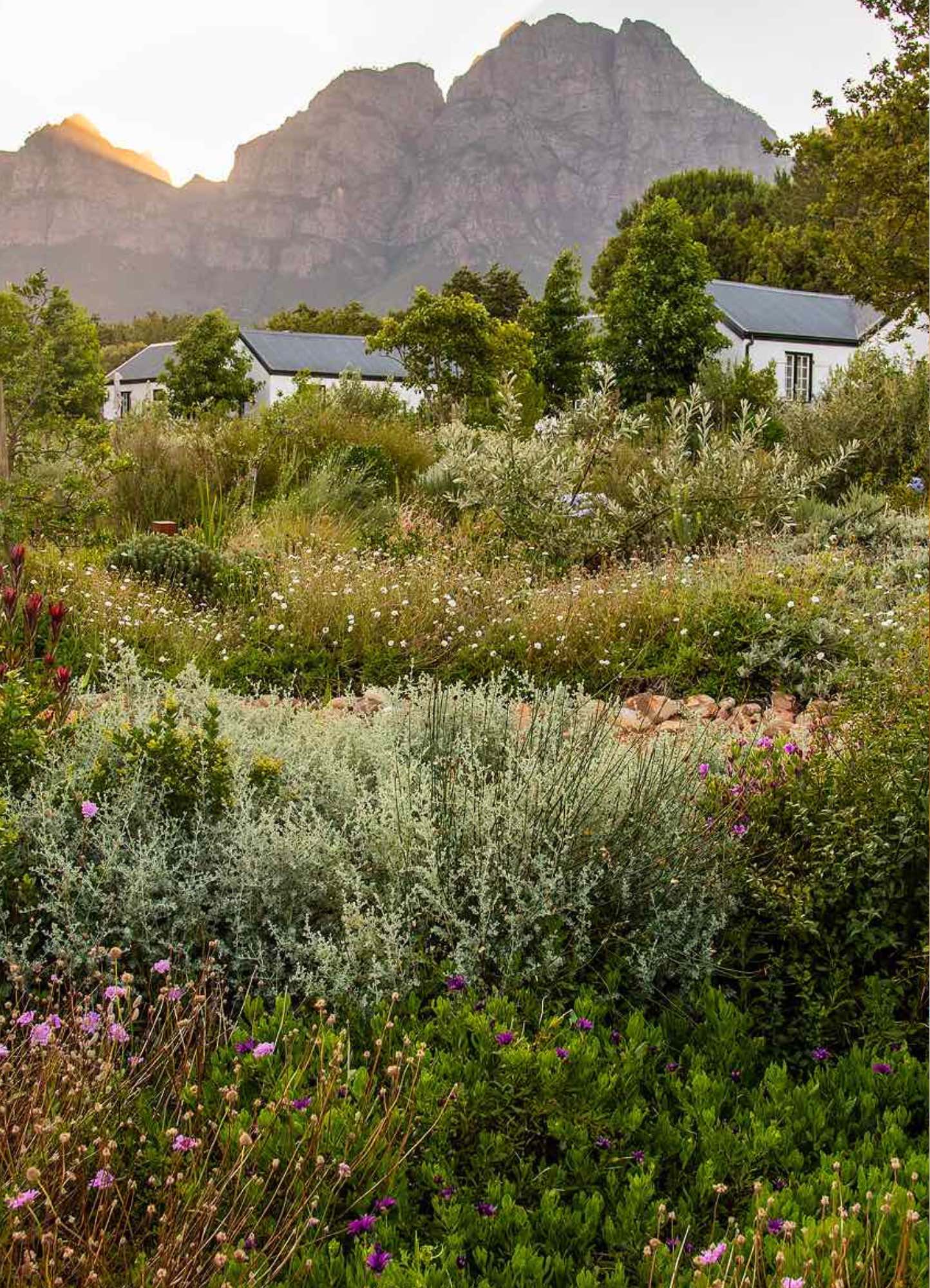 10 Best Hotels in Stellenbosch, South Africa
Are you going to Stellenbosch in South Africa and looking for the perfect accommodation, including staying at some of its best hotels?
Yes? Perfect because the below list will help you find the best hotels to fit different budgets as well as styles.
Let's dive straight in!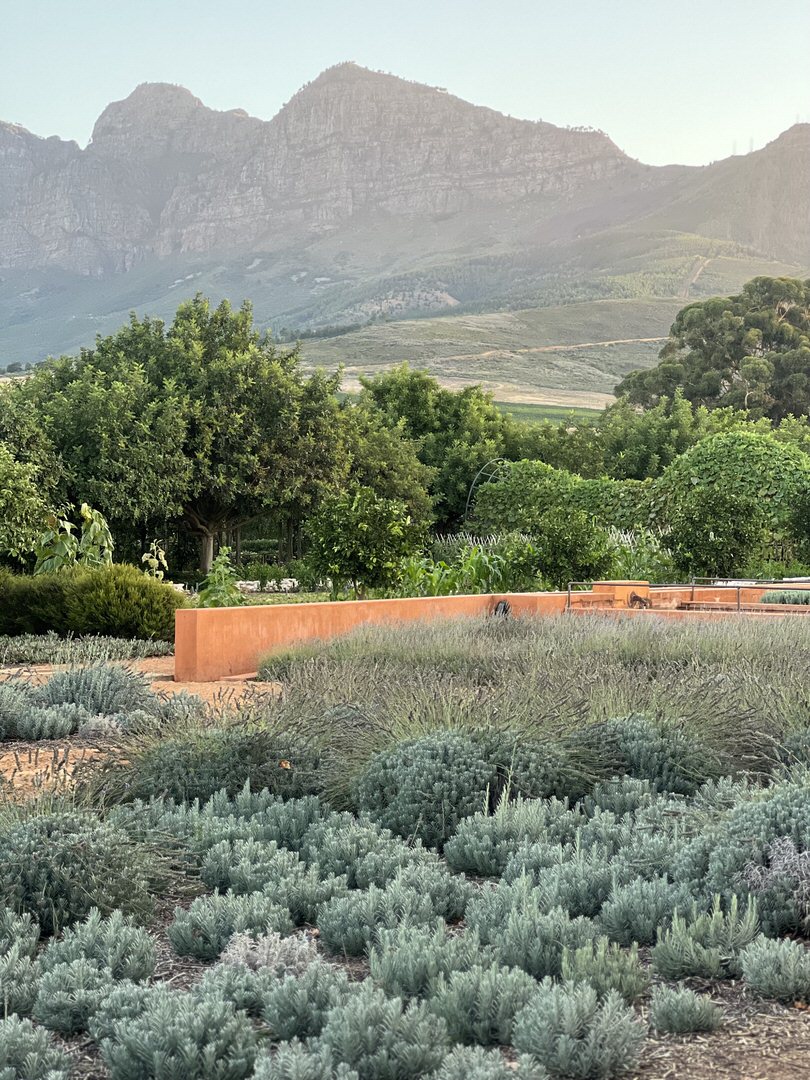 What is Stellenbosch best known for?
Hopefully, you have seen from our article on Stellenbosch's best restaurants that this small, Cape Winelands town has so much to offer!
Why?
Firstly, it is only an hour from Cape Town and the food you can get in this town is incredible. Truly some of the best restaurants in Africa.
Secondly, as it is in the Cape Winelands, you'll also be able to try some of South Africa's best wines directly from the estates where their grapes grow.
Thirdly, the town of Stellenbosch itself is a lovely town to explore, with pretty, historic Cape Dutch architecture and really great accommodation including some bigger but also more boutique hotels.
Finally, Stellenbosch is an excellent base for traveling into the surrounding Western Cape countryside. With its vineyards, valleys, and mountains, the Cape Winelands offers some of the prettiest scenery in South Africa.
However, it can be difficult to know where to stay as there are many great hotels in and around Stellenbosch.
Read on to find out the best places to stay in Stellenbosch. These will suit the wishes and budgets of every traveler!
CHECK MY GUIDE TO STELLENBOSCH 10 BEST RESTAURANTS HERE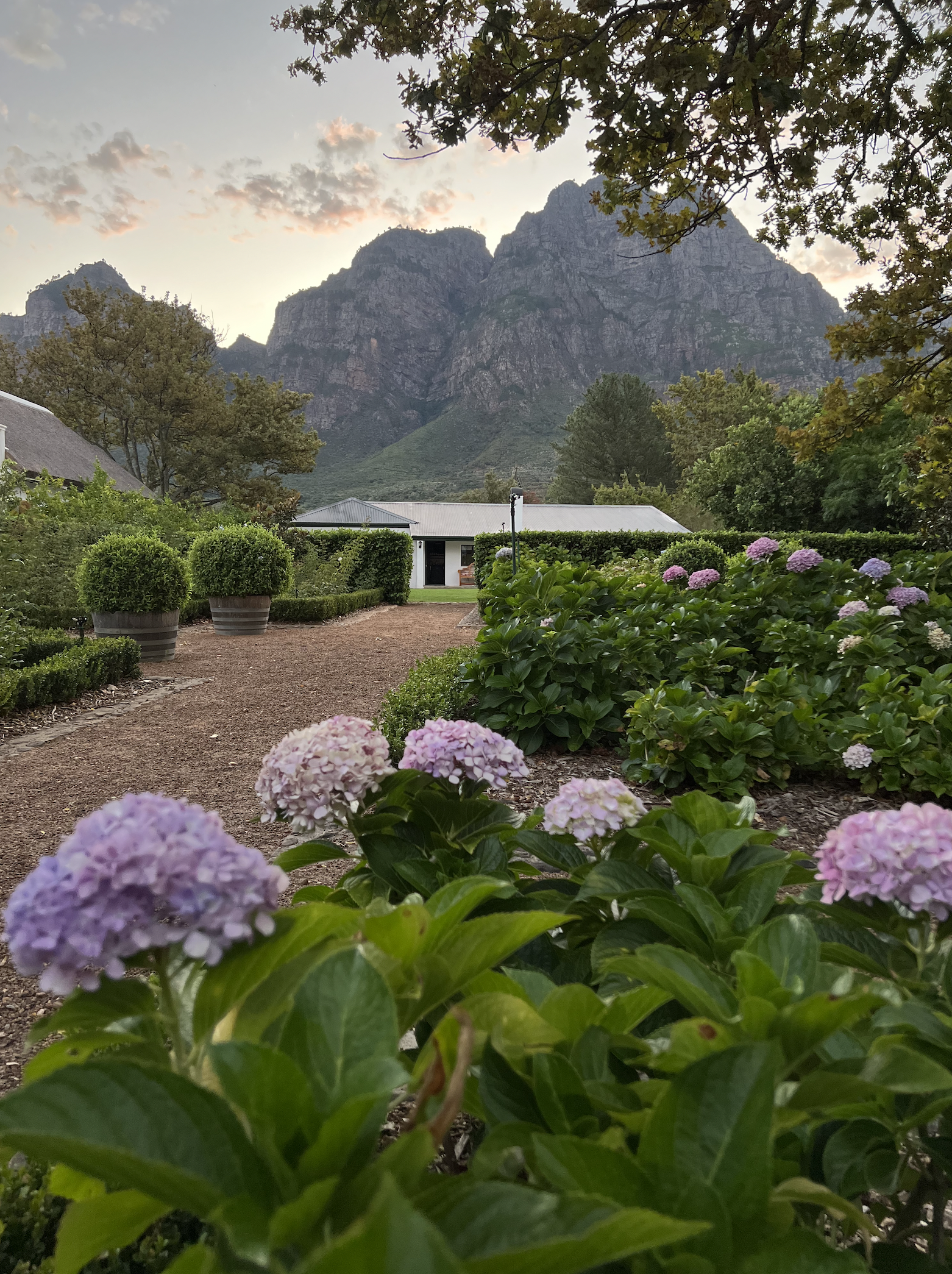 Types of accommodation in Stellenbosch
Stellenbosch has it all – budget as well as luxury hotels, self-catering accommodation, and even game lodges. Depending on your wish or budget you will surely be able to find something to your liking.
Often the hotels are linked to vineyards. This makes staying there particularly great especially if you like wine and would like to experience first-hand what it is like to wake up on a vineyard. And who wouldn't right? On the other hand, there are also small and intimate hotels with just a few rooms.
Think strategically about how you want to spend your money. On the one hand, you could spend less on accommodation and more on experiences such as eating out at some of the best restaurants in the region or doing wine tastings. Alternatively, splash out on accommodation, and you will have plenty of places to choose from.
Top Tips
Plan Ahead: The best hotels, especially those smaller boutique ones in Stellenbosch are booked up fast. Make sure to book your accommodation at least 6 months, if not 12 months in advance! That is particularly true especially if you are a large group.
Tipping: It is almost expected to tip those who take special care of you during your stay. The tips are always welcomed with a big smile!
Book your restaurants: As soon as you have booked your accommodation in Stellenbosch, book your restaurants. Those best ones get quickly booked out.
Whatever your wish, the below list will help you find the best hotels there are in Stellenbosch and its surrounding area! Let's go straight into it!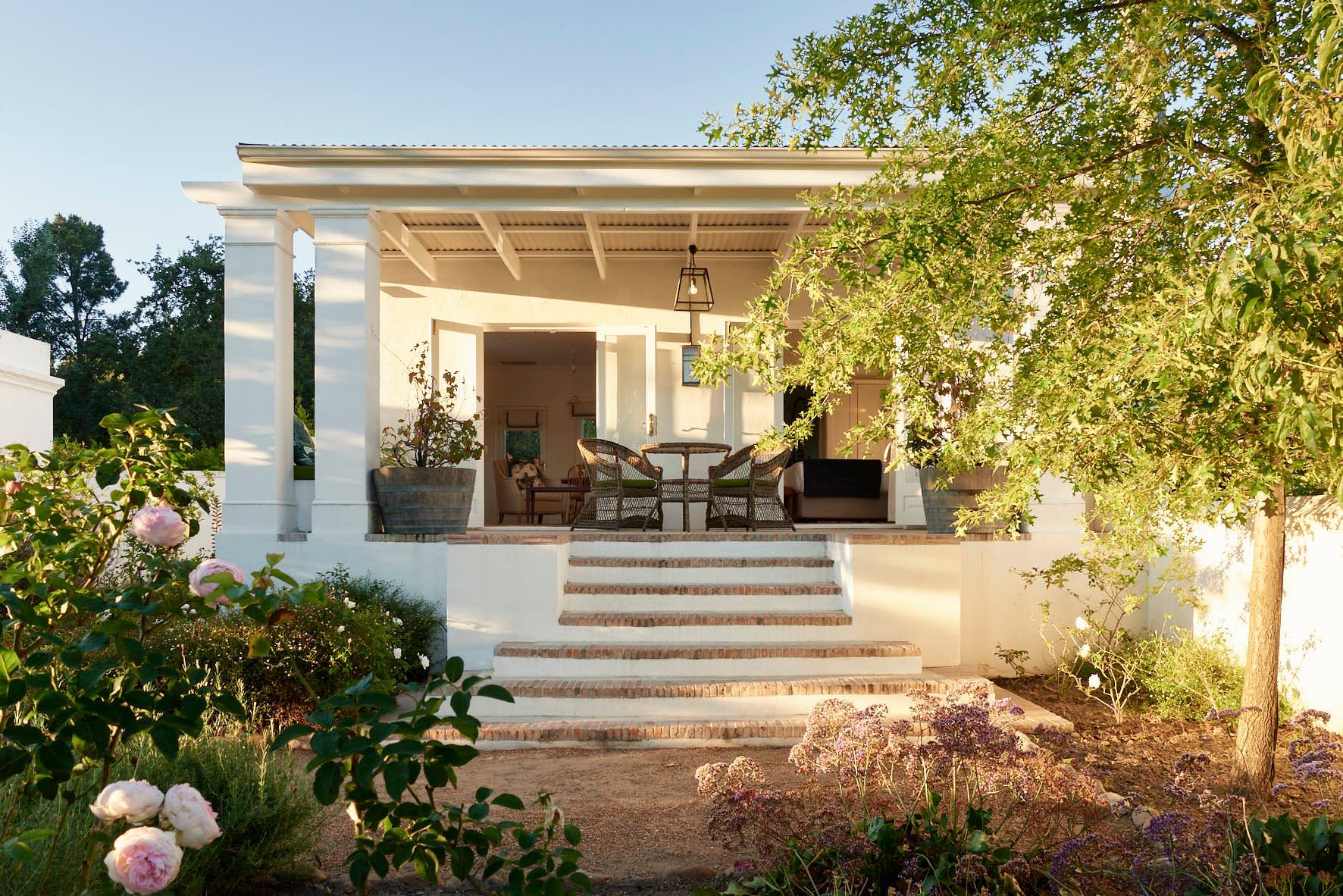 CHECK MY GUIDE TO THE BEST AIRBNBS IN CAPE TOWN HERE
10 Best Hotels in Stellenbosch, South Africa
There is plenty to choose from when it comes to choosing the right hotel for your trip to Stellnbosch which can be overwhelming!
Luckily, we have created a list of 10 Best Hotels to stay at when visiting Stellenbosch.
We've thought about things you might want to consider such as location, budget, and the standout features of each place.
Read on to discover the best hotels Stellenbosch has to offer!
BEST FOR: A fabulously luxurious stay on a private wine estate.
PRICE RANGE: High (double rooms start from about €450 per night)
With the Delaire Graff Estate, Babylonstoren is one of the most luxurious hotels on this list. It is a working farm and wine estate a short drive from Stellenbosch. It has lots of private guest houses to choose from. These will suit any guests from solo travelers, to honeymooning couples, to large families. Moreover, you'll be staying in total style and comfort.
The design of each room is simple but high-end, with stunning modern touches such as glass-walled extensions. Furthermore, many have access to private terraces or outdoor pools. There are plenty of activities to keep every guest happy. These include a world-class spa in a bamboo forest. Finally, the food at Babylonstoren's restaurants Babel or Greenhouse are excellent. Most of the ingredients come from the farm itself.
TIP: Book a table at Babel as soon as you know when you'll be staying at Babylonstoren. The restaurant fills up with bookings weeks in advance!
CHECK MY HONEST REVIEW OF BABYLONSTOREN HERE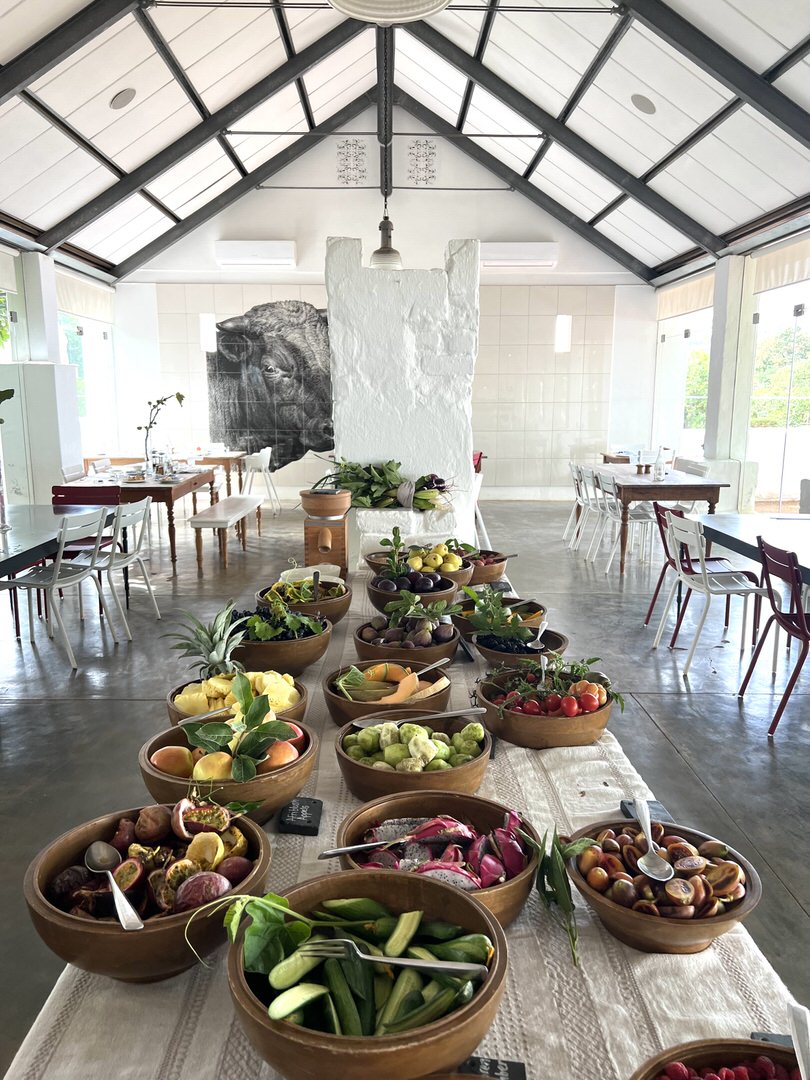 BEST FOR: A world-class, luxury retreat in a stunning Cape Winelands location. 
PRICE RANGE: High
The Delaire Graff estate offers an unforgettable stay. It has a range of lodges and villas. This includes the unbelievably luxurious Owner's Villa. Mostly, these give access to private terraces, heated plunge pools, or the hotel's large outdoor pool. Otherwise, the hotel offers all the excellent service and thoughtful touches you could want.
The spa is modern, peaceful, and beautiful. There is a great menu of treatments, as well as a sauna, outdoor jacuzzi, and 22m infinity pool. There are two superb restaurants on site. The Delaire Graff offers bistro classics with local, seasonal ingredients. Otherwise, there is Hoseki, which serves delicious Japanese dishes.
Finally, there is incredible wine on offer at the Delaire Graff. Recently, it was voted one of the best vineyards in the world.
TIP: Don't miss one of the wine-tasting sessions that Delaire Graff offers. These will show you the whole range of world-class wines that come from the vineyard.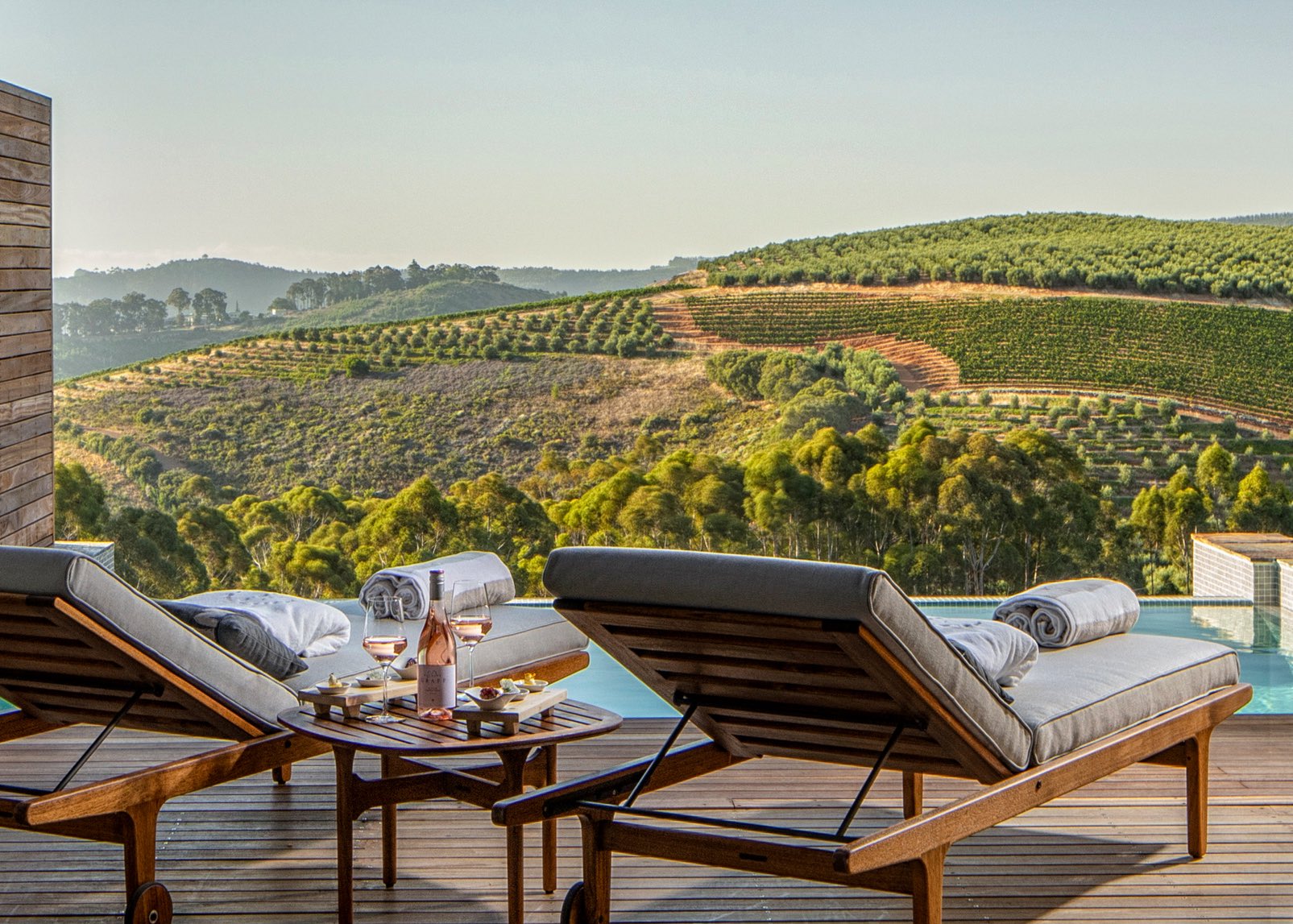 BEST FOR: Amazing farm-to-fork food at the Werf, the Deli, and the Cellar Door.
PRICE RANGE: Medium
Boschendal is a great destination for the whole family. Firstly, it has accommodation to suit every need. Additionally, Boschendal's great restaurants serve seasonal, local dishes sure to please everyone! Furthermore, the gardens and farmland are beautiful and have activities to suit kids and adults alike.
Also, there are attractions such as a great spa and a modern art gallery. Finally, Boschendal often has exciting events and amazing markets. These are fun to visit and give the place a lively atmosphere. Make sure to experience their famous picnics, they are lovely!
TIP: Book to stay in one of the Werf cottages. Here, you will have access to an exclusive pool. Conveniently, they are also close to the center of the estate with its restaurants, spa, and other activities.
CHECK MY HONEST REVIEW OF BOSCHENDAL HERE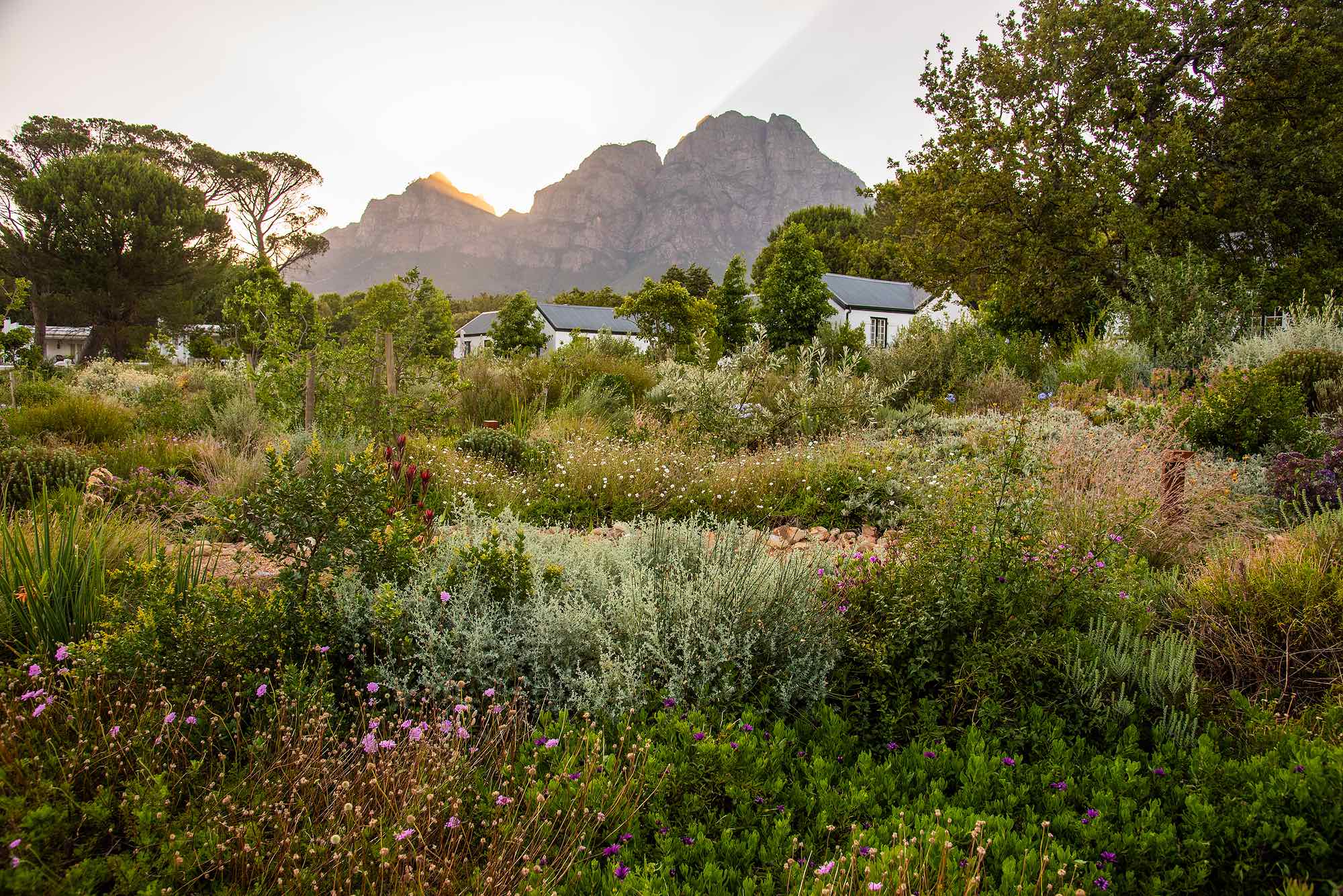 BEST FOR: A comfortable, historic stay right in the heart of Stellenbosch.
PRICE RANGE: Medium (from €200 per night and up)
The Oude Werf Hotel is one of the oldest hotels still open in South Africa. Therefore, you can bet they've had plenty of practice at making their guests happy. The rooms mix the building's history with all the modern luxury you'd want from a boutique hotel.
Additionally, there is a gorgeous outdoor pool in the hotel's courtyard. Also, you can have a spa treatment in your room! Finally, the hotel has a small, thoughtful menu of classic South African dishes.
TIP: Book one of Oude Werf's 'Whimsy' rooms for the most comfortable, traditional stay. Furthermore, these are great if you are traveling with a child.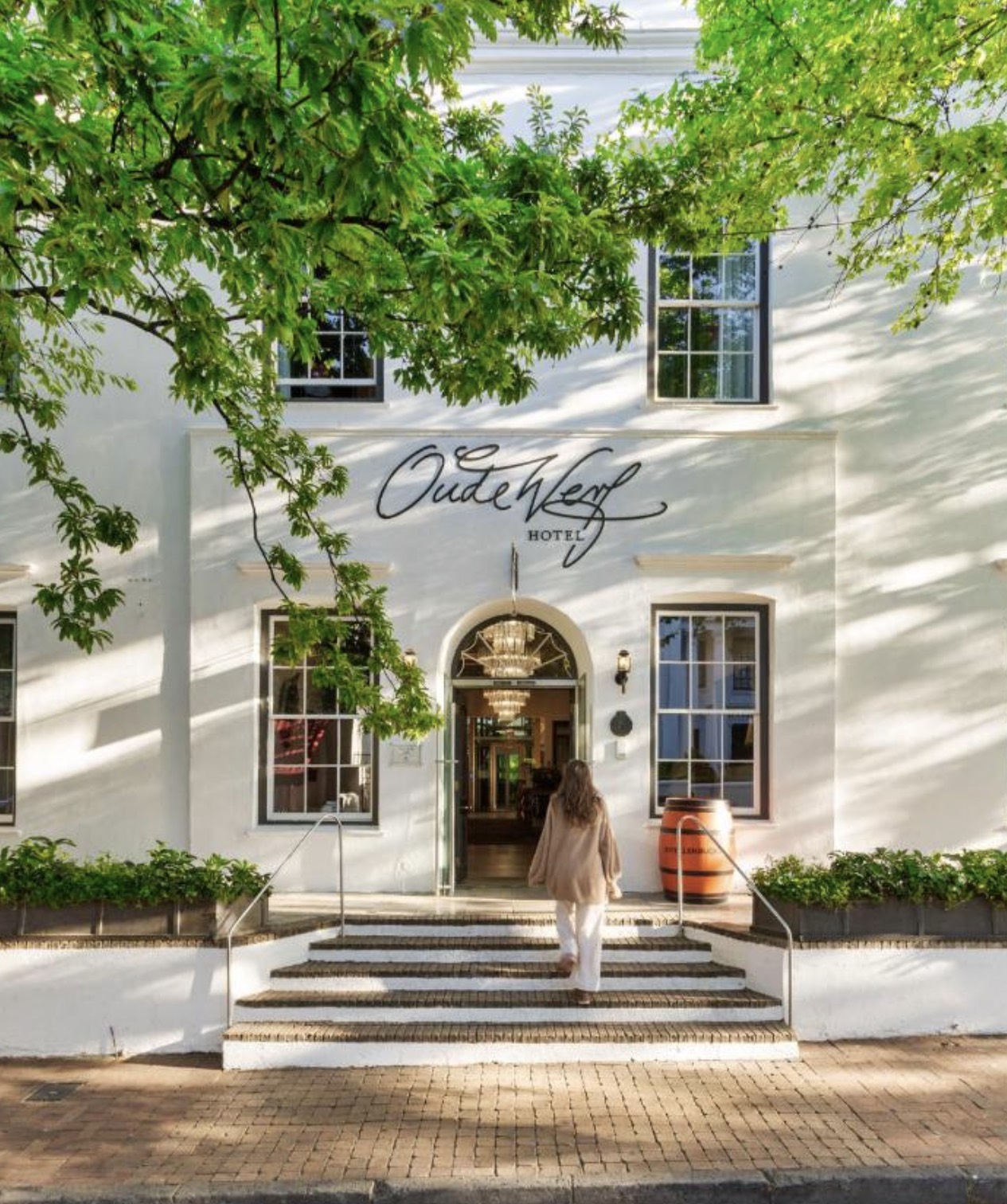 BEST FOR: The River Manor Boutique Hotel has peaceful, private gardens and outdoor pools a stone's throw from the center of Stellenbosch.
PRICE RANGE: Medium to high (expect to pay upwards of €300 per night)
The River Manor Boutique Hotel offers a simple, elegant stay in the center of Stellenbosch. It has 16 large rooms in two manor houses next to the Eerste River. The design is a lovely mix of modern and antique touches.
Otherwise, there are two outdoor swimming pools in the hotel's beautiful grounds. The hotel offers only a light breakfast to guests. However, you are so close to the amazing restaurants in Stellenbosch that finding a good meal won't be hard!
TIP: Book a 'Superior Room' for quick and easy access to the gardens and outdoor pools. Otherwise, the 'Studio' rooms have views of the Stellenbosch mountains.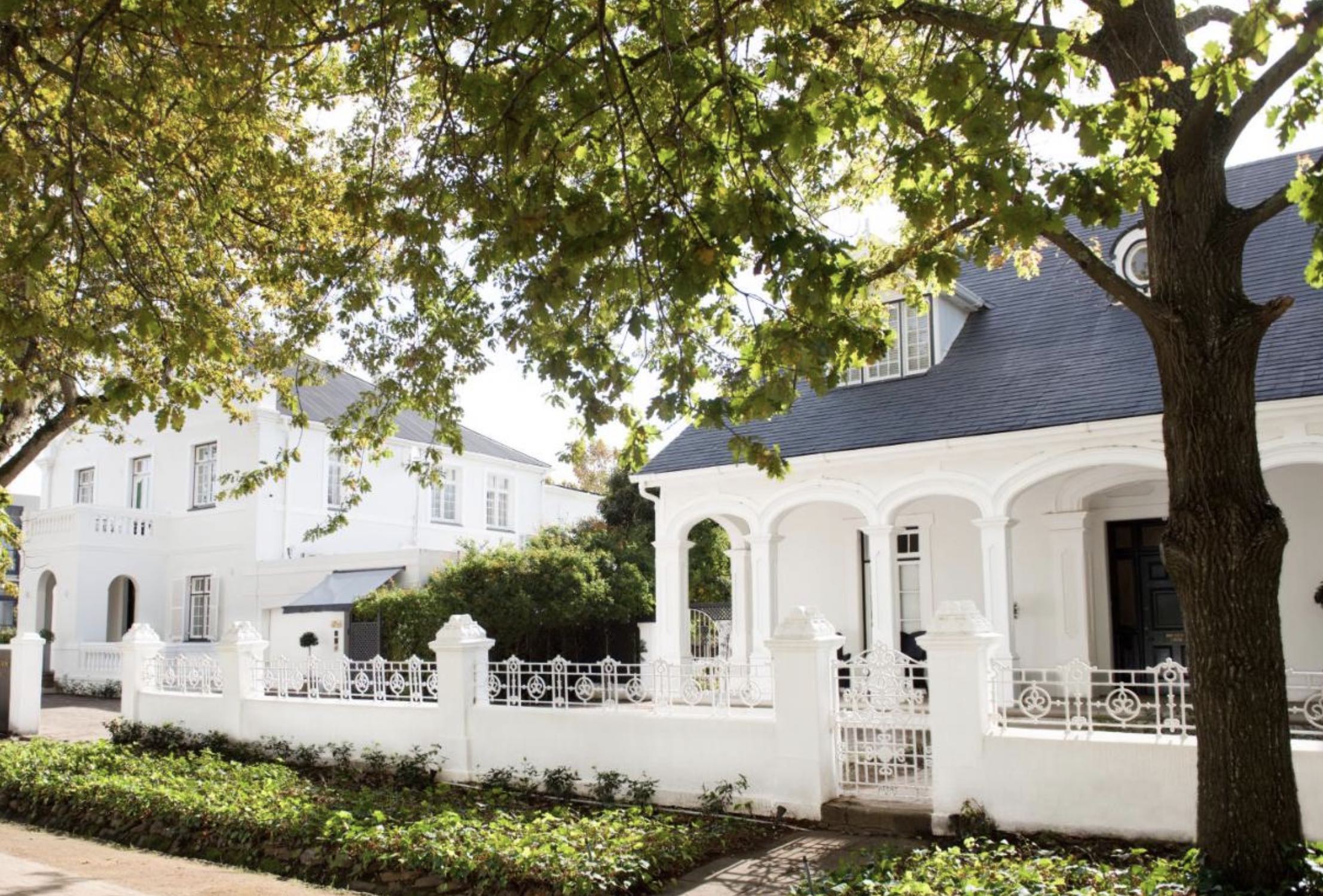 BEST FOR: Beautiful gardens and stunning mountain views just outside Stellenbosch.
PRICE RANGE: Low (you should be able to find a room for about €100 per night or less)
This Country House Hotel offers a peaceful, comfortable stay at a great price. All the accommodations available are suites. Moreover, the design of each room takes inspiration for a different mushroom. Additionally, there is an outdoor pool and a traditional South African terrace called a 'stoep'.
Spa treatments are available in your rooms. There is no restaurant on site but Stellenbosch is not far by car. Otherwise, the Wild Mushroom Country House offers the perfect base to explore the surrounding Cape Winelands.
TIP: Book the Discosoma suite for your own private patio and outdoor shower!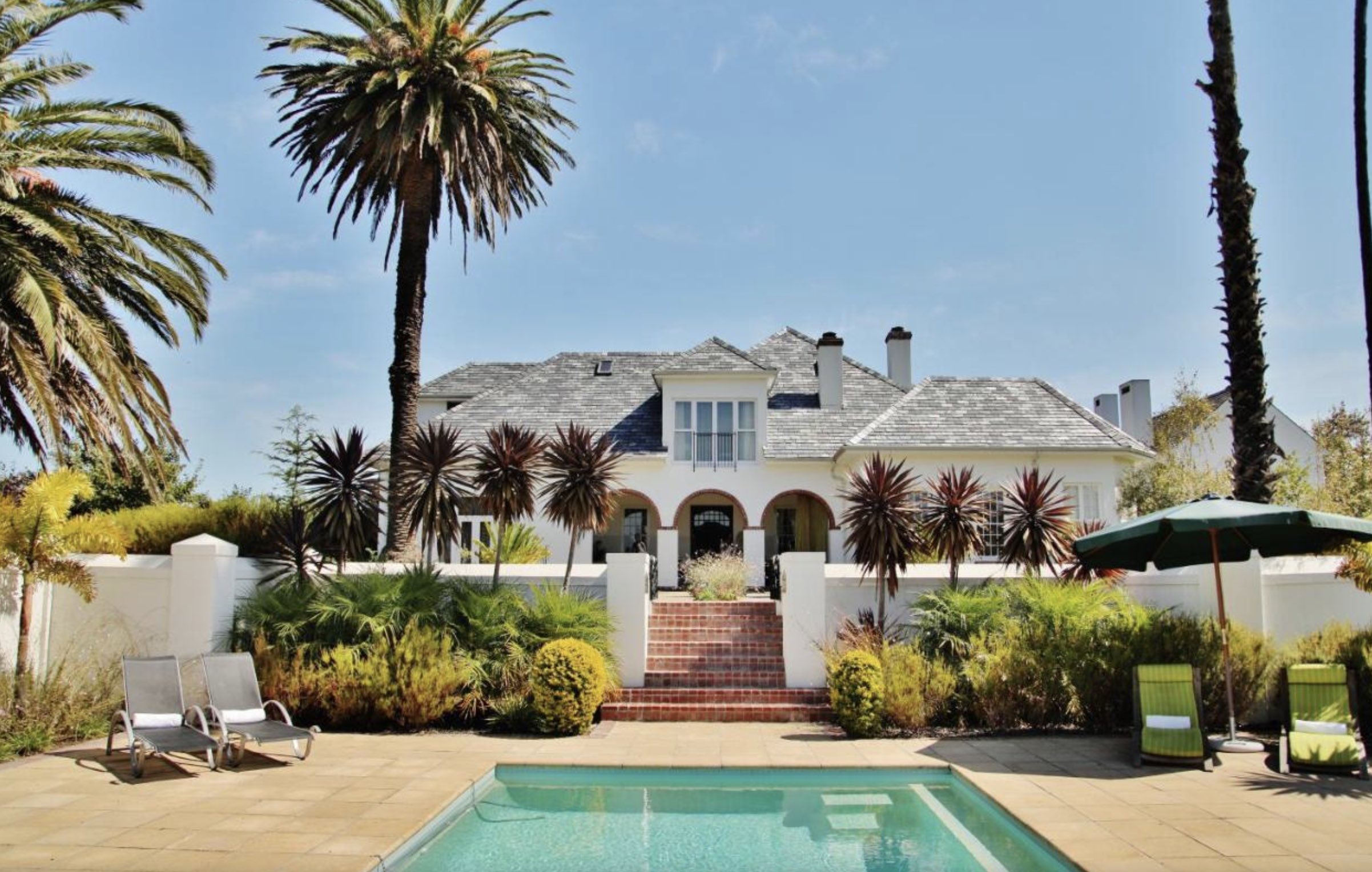 BEST FOR: A comfortable, traditional five-star stay in the heart of Stellenbosch.
PRICE RANGE: Low (expect to pay about €150 per night)
The Batavia Boutique Hotel offers a range of suites and self-catering accommodations. There is a small outdoor pool and a cozy lounge area. Also, there is a free breakfast included with the rooms.
Otherwise, light meals should be available upon request. Finally, the Batavia Boutique Hotel has a separate, private Manor House around the corner. This has three large ensuite bedrooms, and a spacious kitchen and dining room.
TIP: The Batavia Hotel's Manor House is a great, family-friendly choice for those traveling with lots of kids.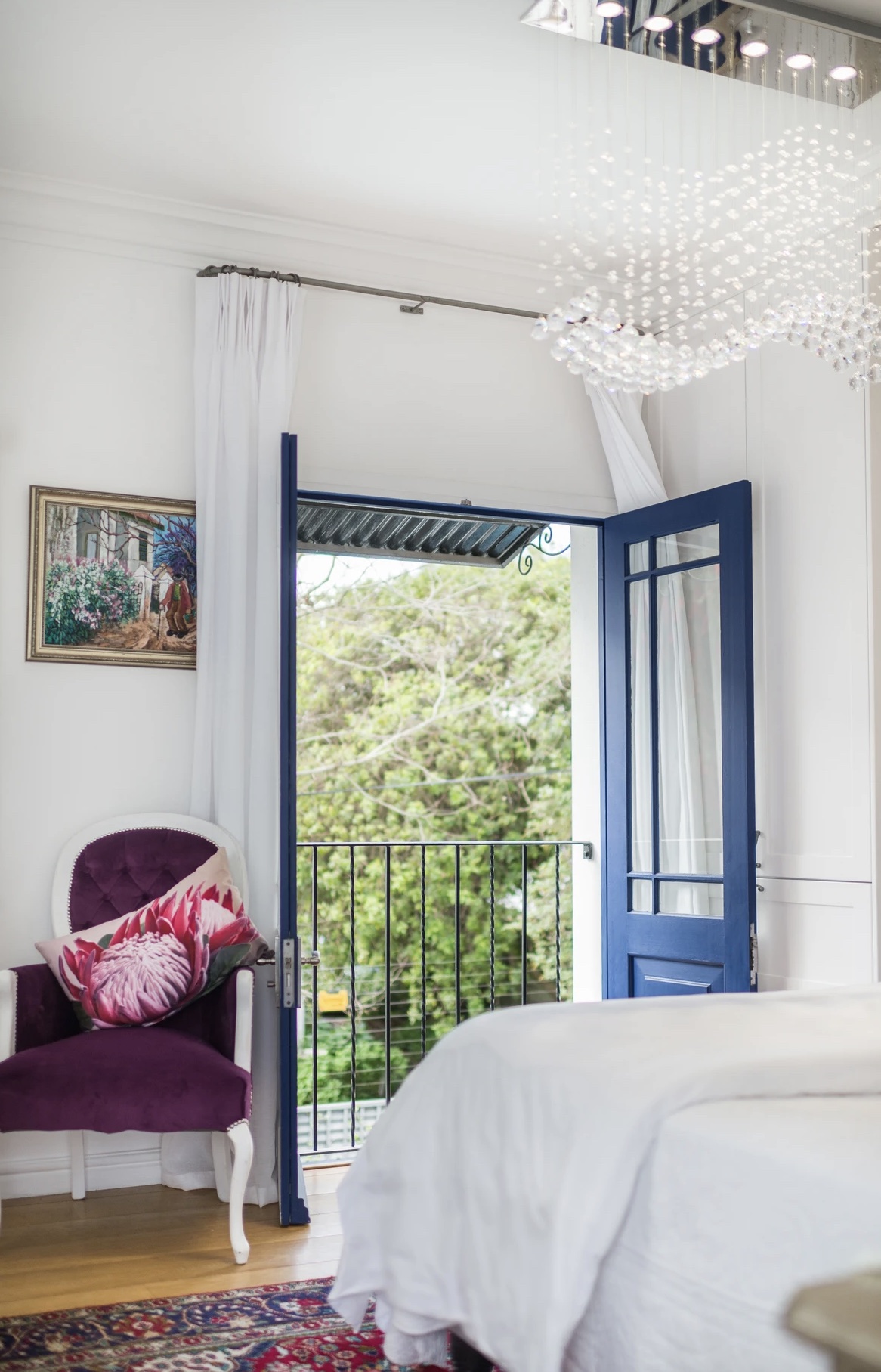 BEST FOR: A traditional stay with modern luxury on a grand wine estate just outside Stellenbosch.
PRICE RANGE: High (upwards of €600 per night)
Lanzerac is in a magnificent Cape Wineland estate just outside Stellenbosch. You'll feel like a king or queen when you stay in one of its huge double rooms or suites. They all have comfortable, high-end antique furnishings and features such as fireplaces. However, one of the best things about Lanzerac is its amazing choice of restaurants.
It offers casual lunches at the Lanzerac Deli, comforting dishes at Taphuis and the Craven Lounge, and fine dining at the Manor Kitchen. Also, the Lanzerac Hotel offers a spacious, well-equipped spa. As well as a great menu of treatments, a sauna, and a gym, there is even a heated indoor pool!
TIP: Be sure to book one of the seven-course dinners with a terrific wine-tasting menu on a Friday or Saturday night.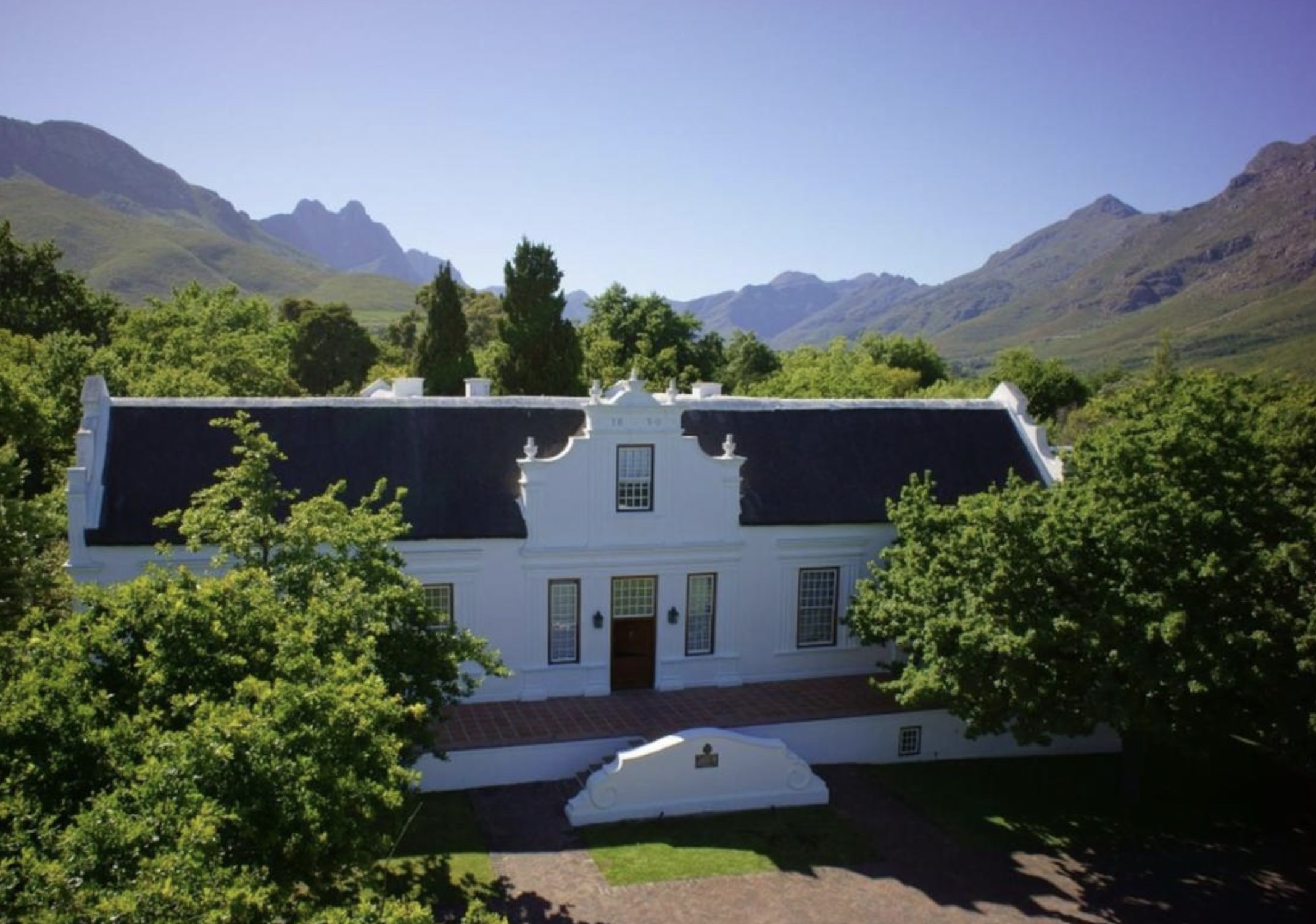 BEST FOR: A five-star stay in an award-winning, eighteenth-century hotel in the middle of Stellenbosch.
PRICE RANGE: Medium (you can book rooms for roughly €200 per night depending on the time of year)
Originally, this hotel was the home of a wealthy family hundreds of years ago. Today, it still feels like staying in a luxurious home with a rich history. Indeed, the South African government made it a National Monument in 1978.
The rooms have comfortable, traditional furnishing. Helena's Restaurant serves delicious French and Italian dishes using Cape ingredients. Otherwise, unwind in the hotel's small but well-equipped spa. Also, there is a small, pretty outdoor swimming pool in the hotel's peaceful courtyard.
TIP: Check Coopmanhuijis's website as they often have offers on spa treatments and dining. Therefore, you could get a luxurious experience for less!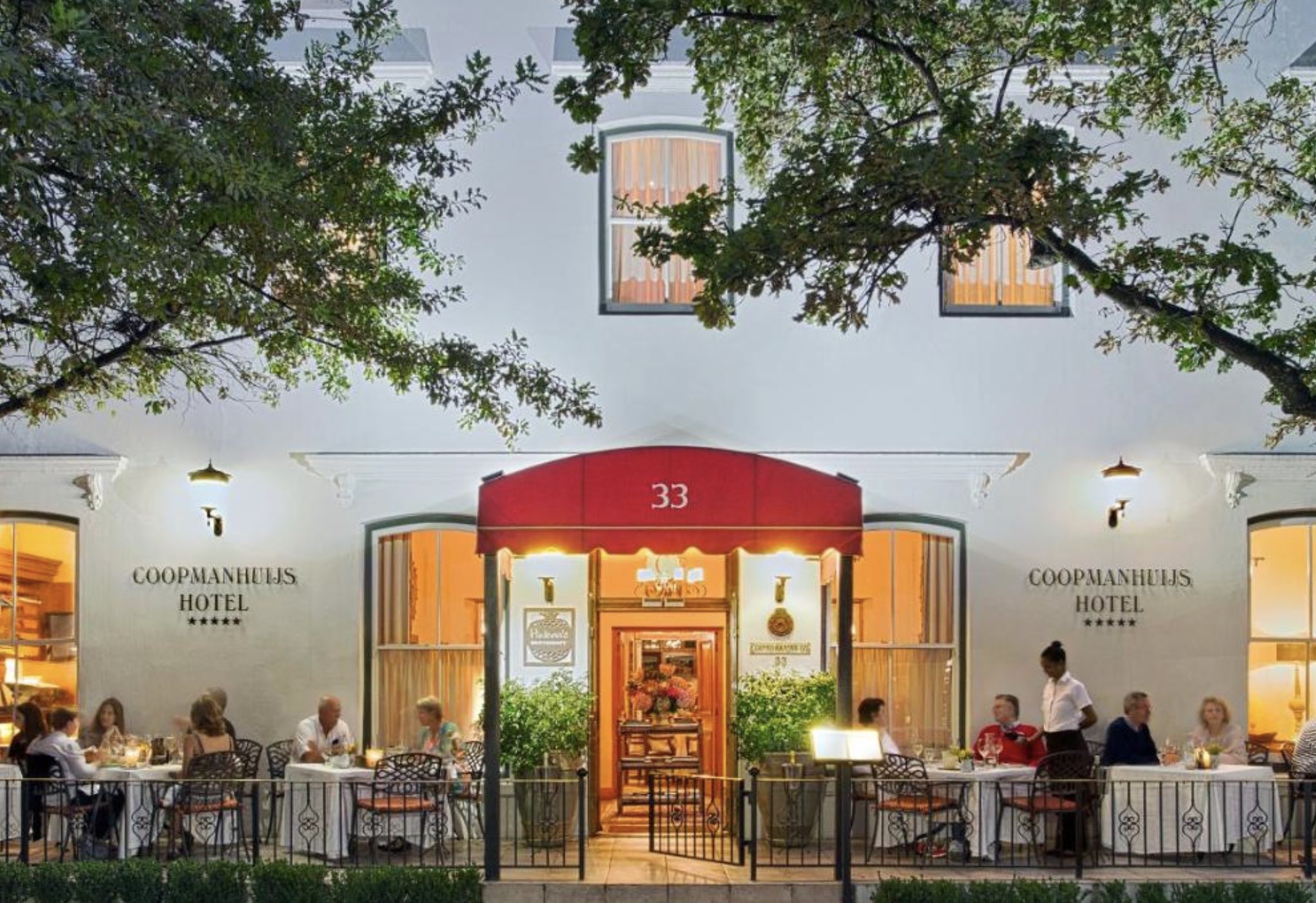 BEST FOR: A trendy, well-equipped, comfortable hotel at a modest price.
PRICE RANGE: Medium (expect to pay over €200 per night)
Majeka House is a boutique hotel that offers a peaceful, relaxing stay a short drive from the center of Stellenbosch. Majeka's rooms are spacious and airy. Additionally, some have direct access to private terraces or the hotel's outdoor pool. The design mixes antiques with bright, poppy colors and furnishings. Moreover, there is a spa with expert practitioners and a heated indoor pool.
The Majeka Kitchen is a stylish, elegant restaurant. It uses South African produce in imaginative, delicious ways. Finally, there is an amazing wine list that shows the best the Western Cape has to offer.
TIP: Book one of the 'Mountain View' or 'Poolside' apartments for private terraces and exclusive plunge pools. Additionally, check on Majeka's website as there are often special discounts for these choices!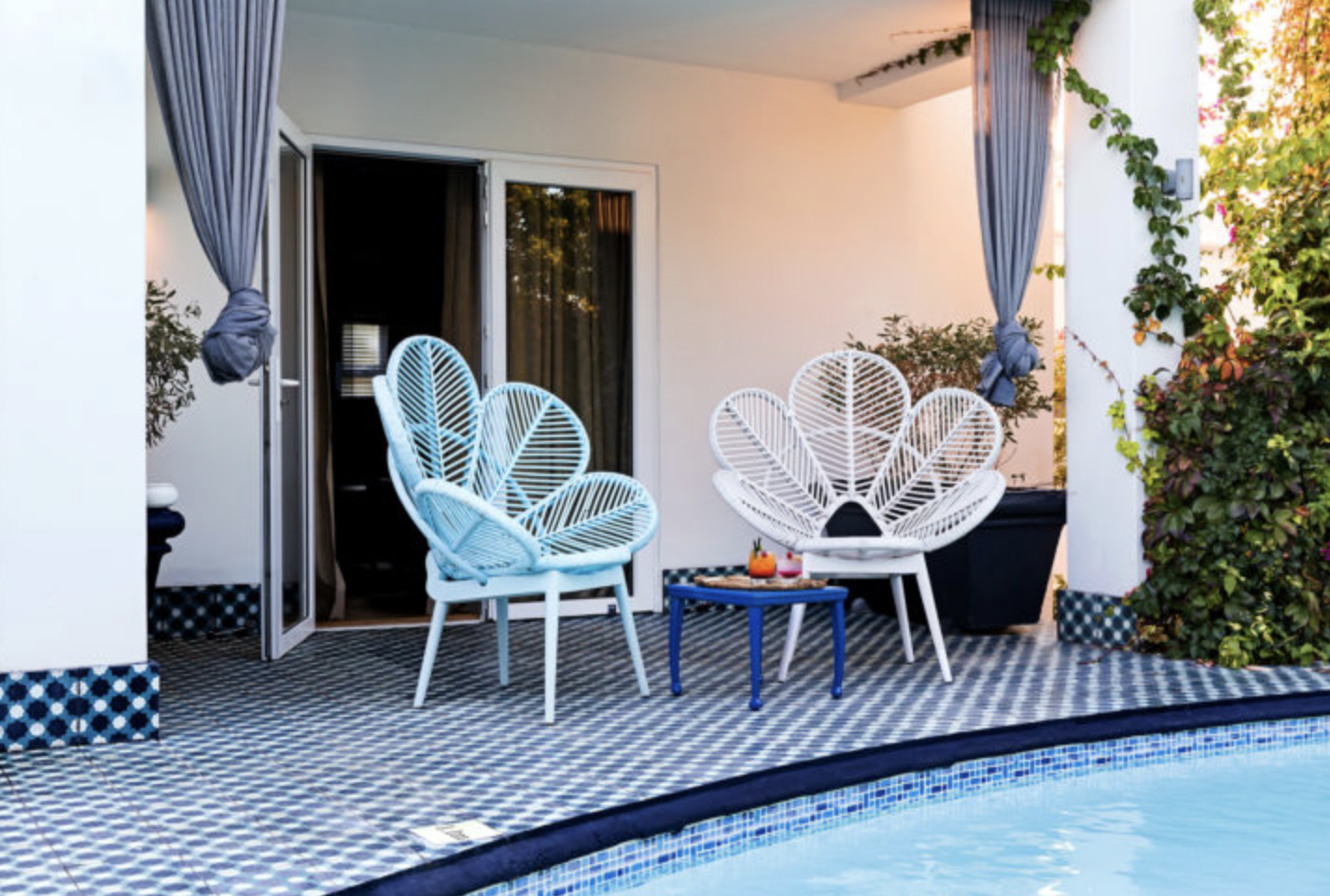 Budget Hotels in Stellenbosch
From the above list of the best hotels in Stellenbosch, there are two hotels that could qualify as a budget. Those are Batavia Boutique Hotel and the Wild Mushroom Country House.
Apart from those also check the following budget accommodation options in Stellenbosch:
Middedorp Manor
Sunset Farm Stellenbosch
Southern Sun de Wagen
Self-catering accommodation in Stellenbosch
Stellenbosch has a great variety of self-catering accommodation options. These range from apartments and cottages to larger vacation homes.
Choosing a self-catering accommodation can potentially give you the option & flexibility to prepare your meals and enjoy a more independent vacation.
Choose between self-catering apartments, holiday cottages, and guest farms. Some wine estates also offer self-catering options, allowing guests to stay on the estate and enjoy the surroundings while preparing their own meals. This is a great way to save money yet have access to all the vineyards have to offer!
TIP: Try to book Boschendal Werf or Orchard cottages, they are a great self-catering accommodation option!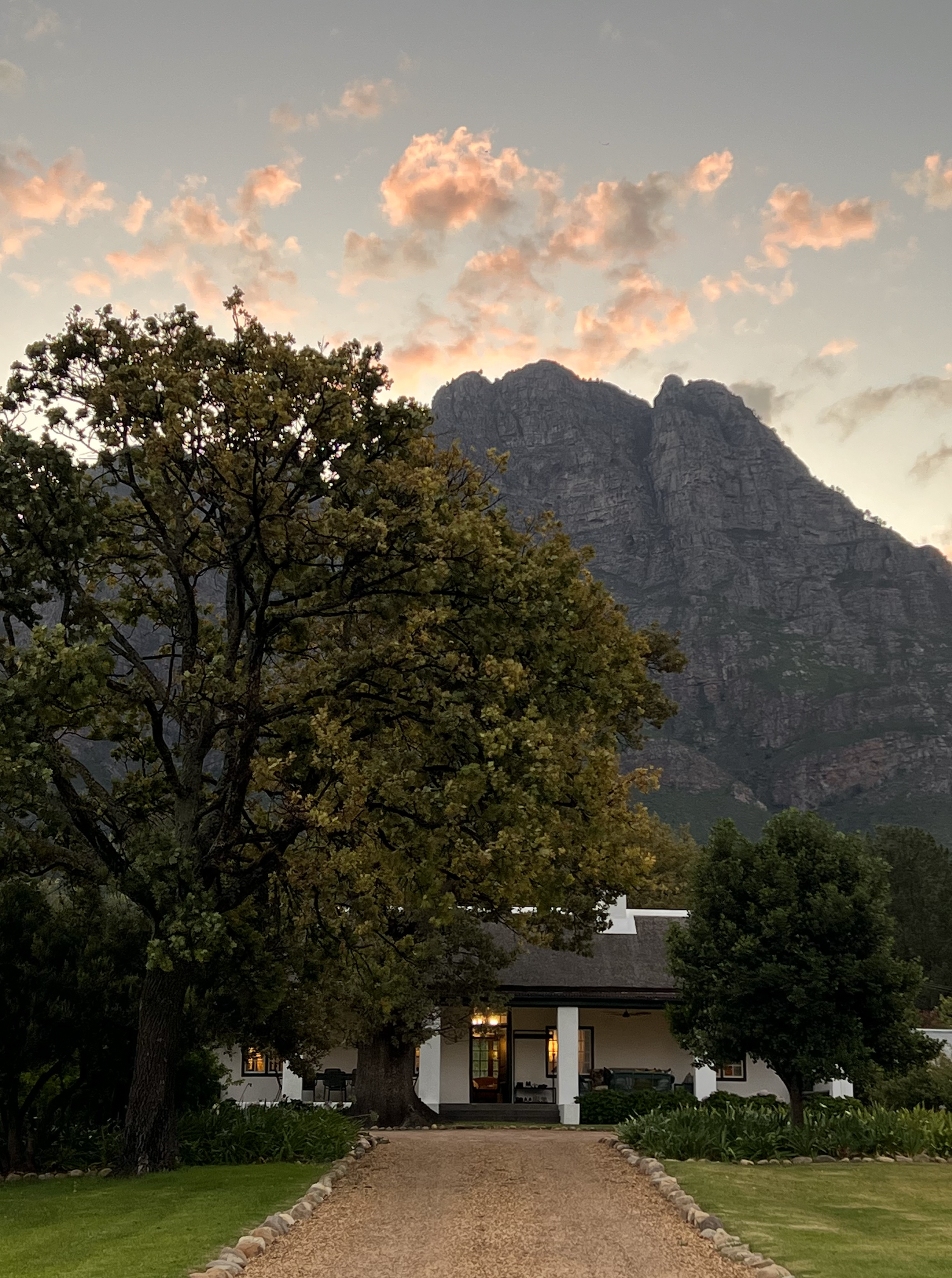 Other Luxury hotels near Stellenbosch
1. Sterrekopje
Sterrekopje – a place which finally and truly justifies the sentence "heaven on earth". I do not exaggerate when I say that this is my favorite hotel in the whole world. It feels almost strange to call it a hotel because it is so much more than that. A healing farm seems more appropriate.
Also, the vibe of the place is laid-back and female-led. The magic owners duo have mastered combining all that is beautiful and remarkable about South Africa, Kenya, Morocco as well as Bali.
TIP: Keep an eye out for special retreats that offer amazing activities and experiences. Sterrekopje has one, especially for families and one for 'Wise Women'.
La Residence is often on lists of the best hotels in Africa and the world! It is a luxury hotel on a farm a short walk from Franschhoek. It is not hard to see why people love it so much. Its rooms are spacious and luxurious with beautiful, unique designs. Additionally, the service from La Residence's staff is superb.
TIP: Families looking for privacy and comfort should book one of the Vineyard Suites. This is a set of exclusive, luxury suites very close to the main hotel.
The cottages at La Cotte are some of the most historic in the Franschhoek Wine Valley. However, these seventeenth-century buildings have all the luxury of a boutique hotel at a modest price. Additionally, the self-catering properties let you cook the best produce in South Africa yourself. The peaceful, beautiful grounds feature old oaks and large swimming pools. Lastly, order tasty breakfasts and lunches at La Cotte's simple but excellent restaurant.
TIP: Visit nearby Babylonstoren for fresh, local produce to bring back to your cottage and for amazing tours of the wine estate. Book it here.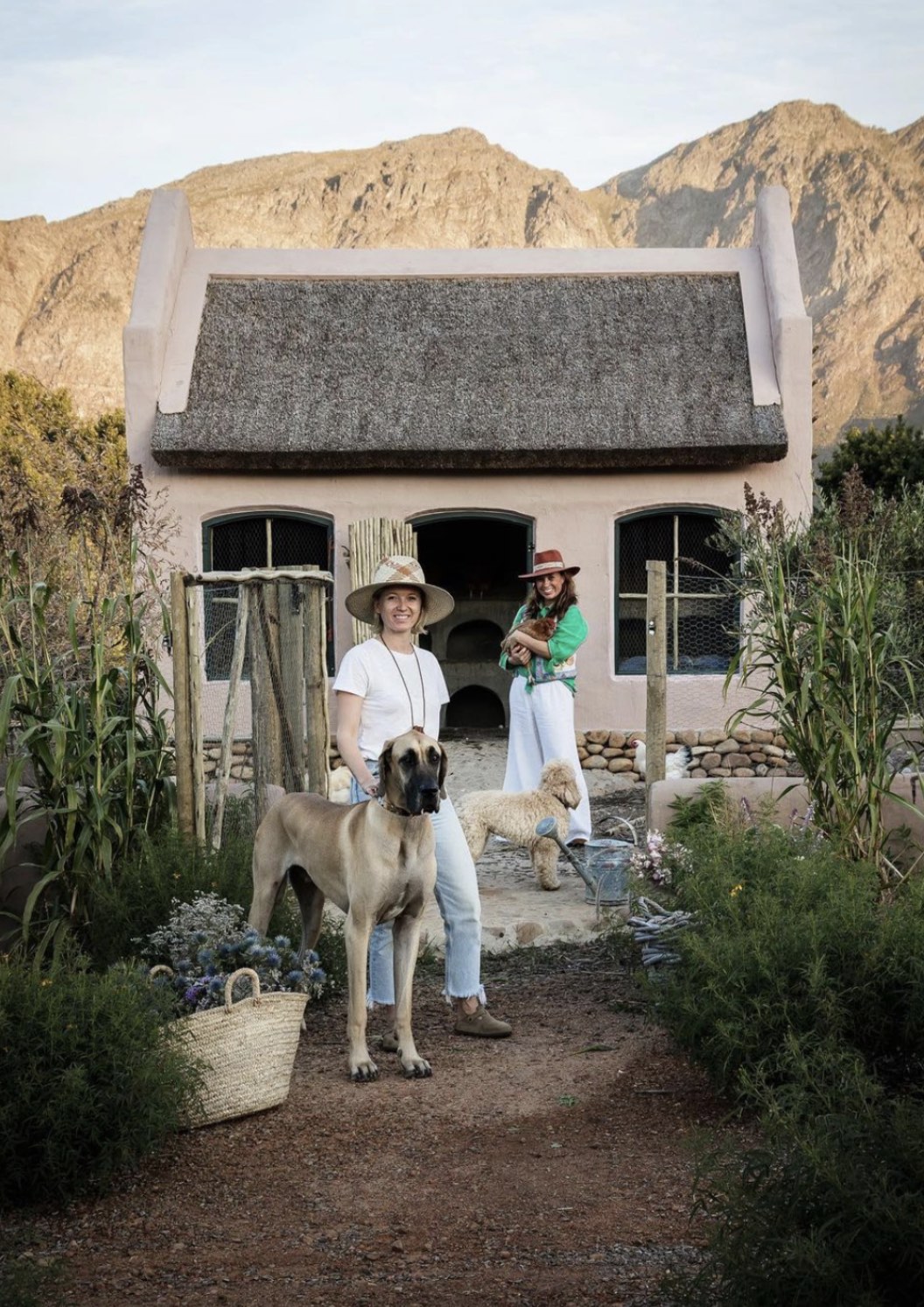 Final Tips
In conclusion, if you had to choose the perfect hotel depending on your budget, I would recommend
First – Babylonstoren od Graff Delaire if you can splash out.
Second – Boschendal if you are ready to spend some money, but do not want to break the bank.
Finally, Wild Mushroom Country House can be your best find for cheaper accommodation if you book well in advance! 
Yours,
Voyage Provocateur