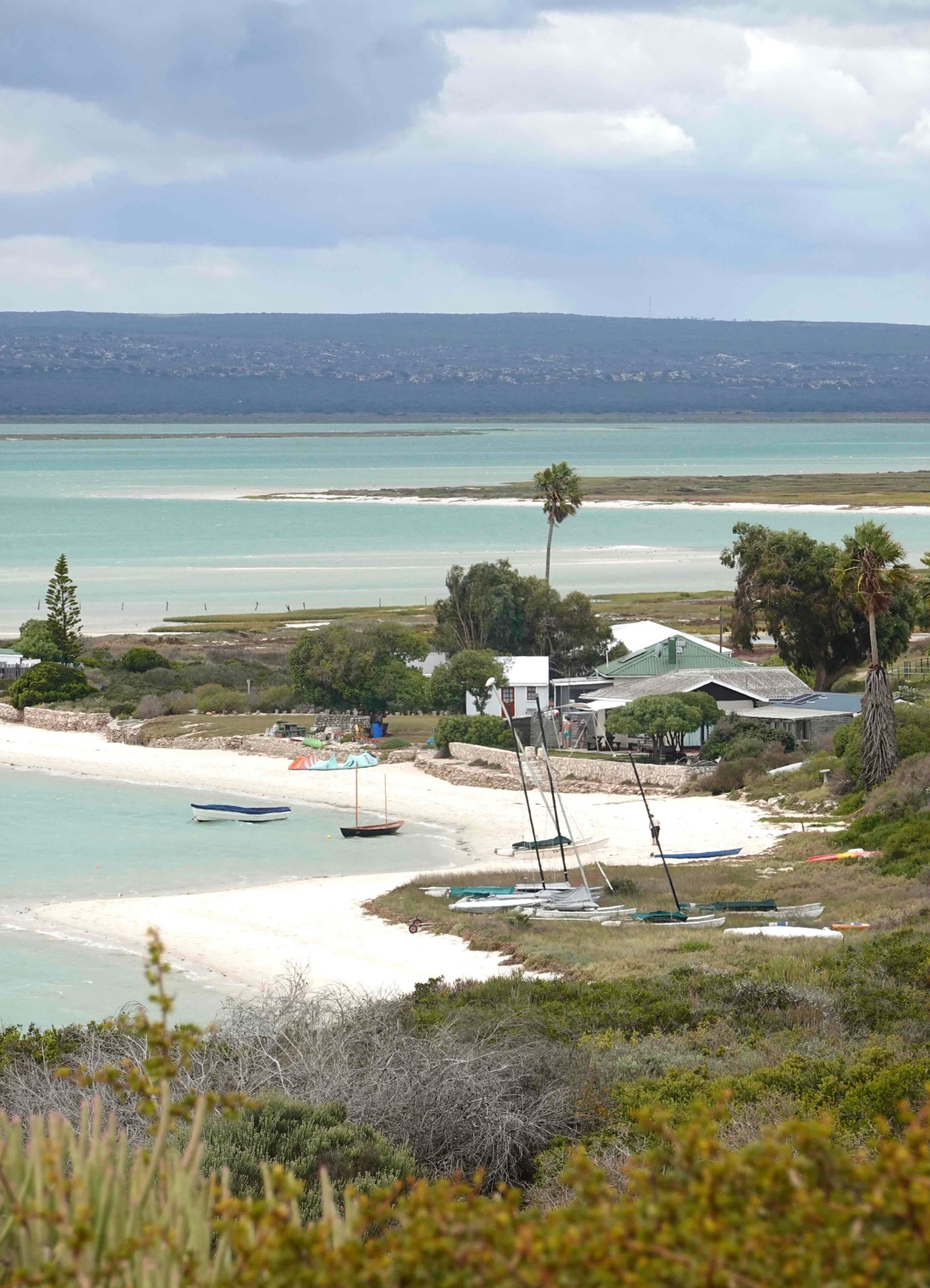 CHURCHHAVEN, SOUTH AFRICA – ULTIMATE GUIDE
Are you going to Churchhaven in South Africa and you need help planning your trip, including finding accommodation? You've come to the right place!
Churchhaven is a slice of paradise only an hour's drive up the west coast from Cape Town, but a world away from city life. It truly is heaven on earth with its white-washed fishermen's houses and pristine beaches!
This complete and up-to-date guide will lead you straight to the best accommodation, things to do and all the logistics necessary to make this an unforgettable experience.
So let's not waste any more time and go straight into planning your perfect holiday!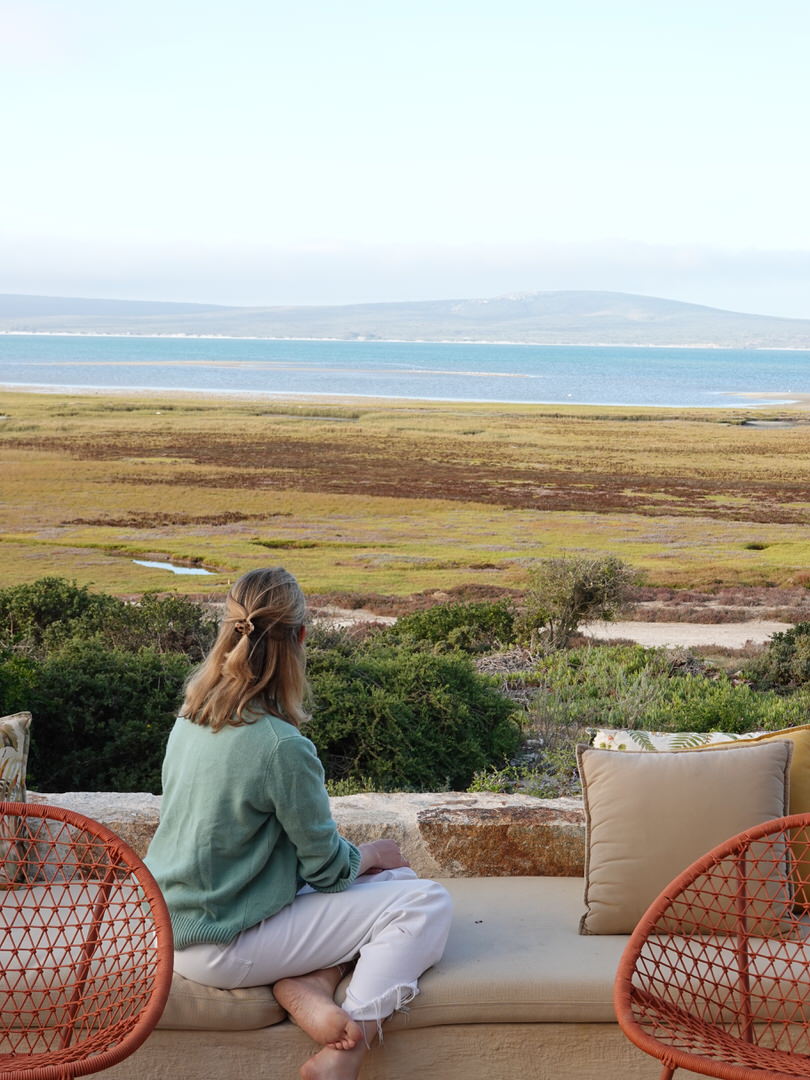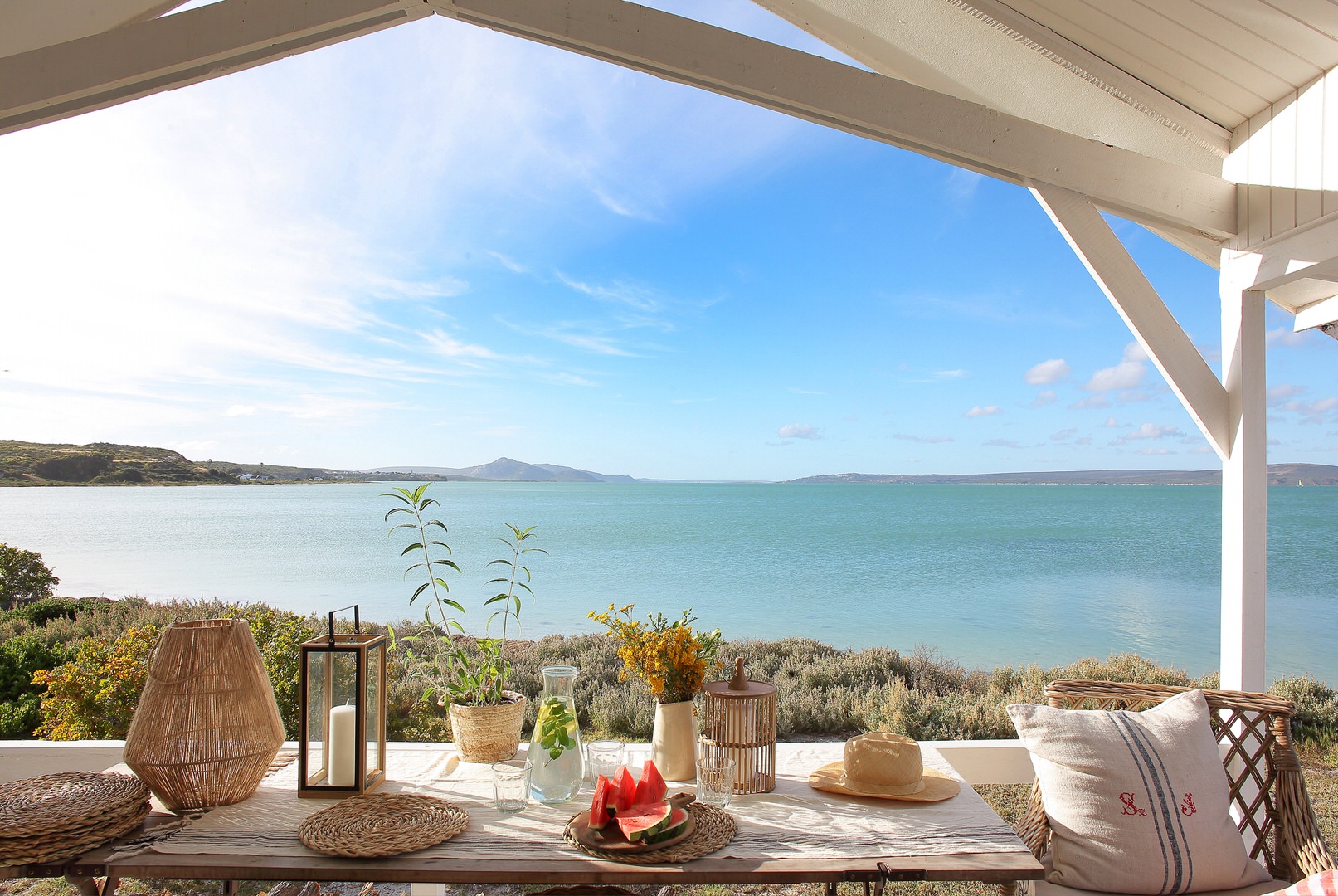 CHURCHHAVEN – BASIC FACTS
I am not lying to you – I have spent 1 month traveling around the West Coast of South Africa and Churchhaven has definitely been one of the highlights of the trip. And in this post, I will tell you why you have to add it to your itinerary.
Why is it so special? Mainly because it feels like the most remote and untouched place I have ever been to. Or perhaps because this village has hardly changed in a century or more. Churhchaven is above all a perfect destination for those who want to disconnect and appreciate incredible and untouched nature.
Whether hiking or just sitting by the fireplace and reading books is your preference, Churchhaven will have something for all, including families.
So what are we waiting for? Let's dive in and plan the perfect trip to Churchhaven for you!
CHECK MY OTHER GUIDES TO SOUTH AFRICA HERE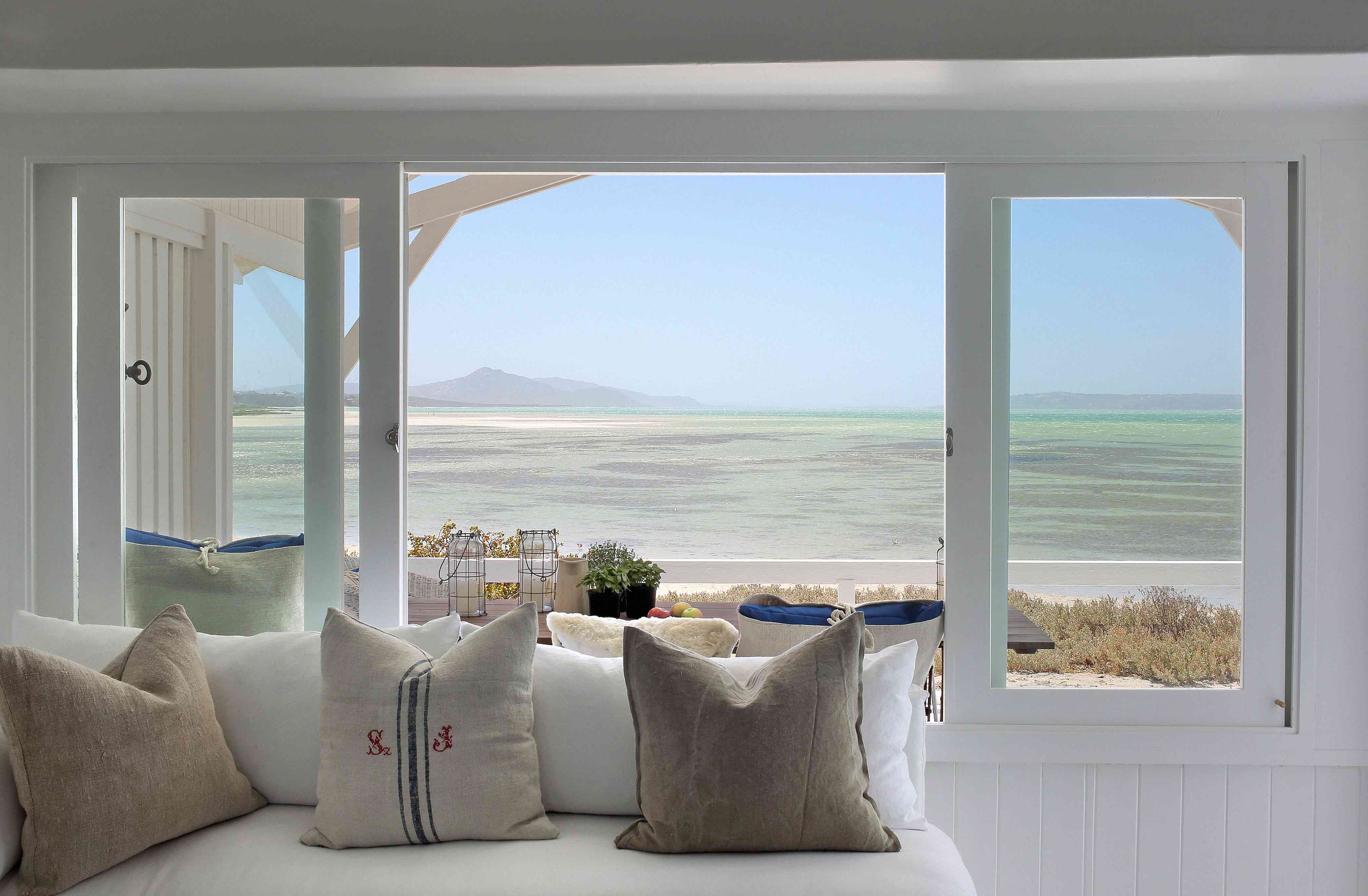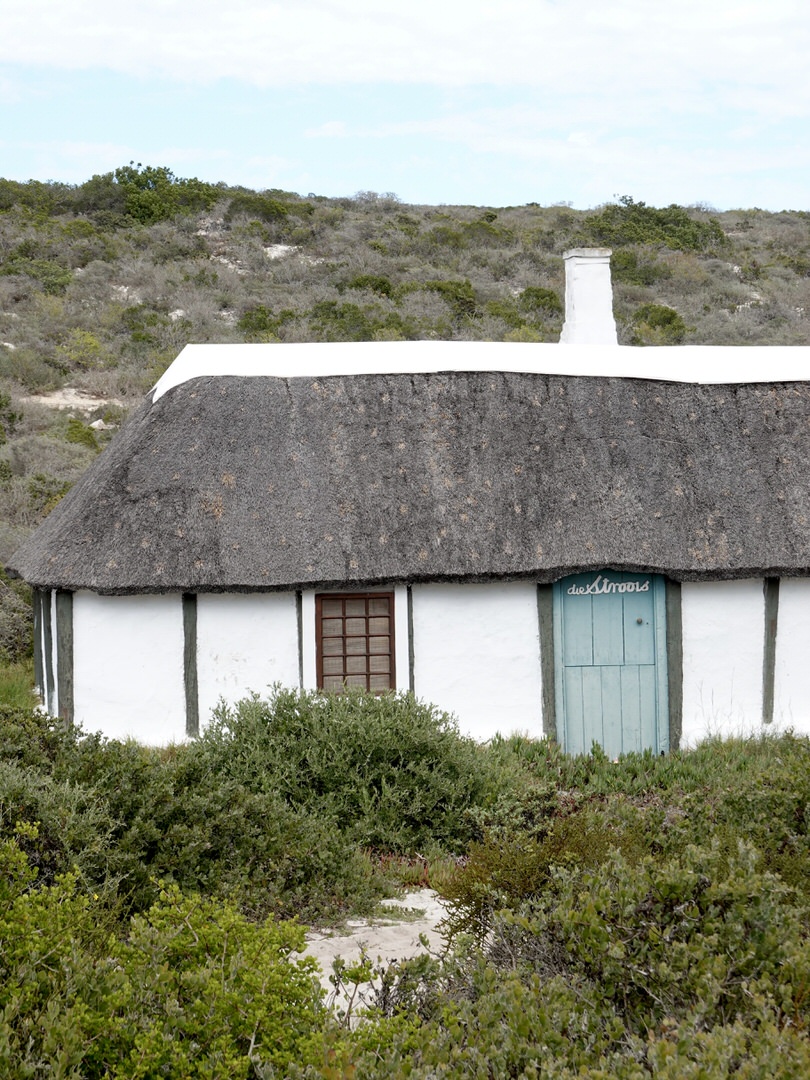 GETTING THERE & AROUND
Churchhaven is a beautiful fishing village located on the shores of Langebaan Lagoon in the West Coast National Park, just one hour's drive from Cape Town. I would really recommend getting a car, as it would give you all the freedom you will need to experience this beautiful fishing village as well as the incredible national park and the surrounding area. Make sure to check my special tips in the section on what to do to find out which places outside of Churchhaven you should visit.
Please be aware that you'll need to pay the park entrance fees so make sure to have money with you.
CHECK MY GUIDE TO THE 10 BEST AIRBNBS IN CAPE TOWN HERE 
WHAT YOU NEED TO KNOW BEFORE YOU GO
There are two important things you need to know before you get to Churchhaven.
Firstly, Churchhaven is within the West Coast National Park which is gated. It also operates certain opening & closing hours, so you cannot enter or leave after certain time. Make sure to check those times before you arrive as they change depending on what time of the year you come. Check this info here.
Secondly, make sure to do your shopping before you enter the National Park as there are no shops here. We did our shopping at Spar in Yzerfontein.
Finally, everyone needs to bring their own drinking water and remove their trash.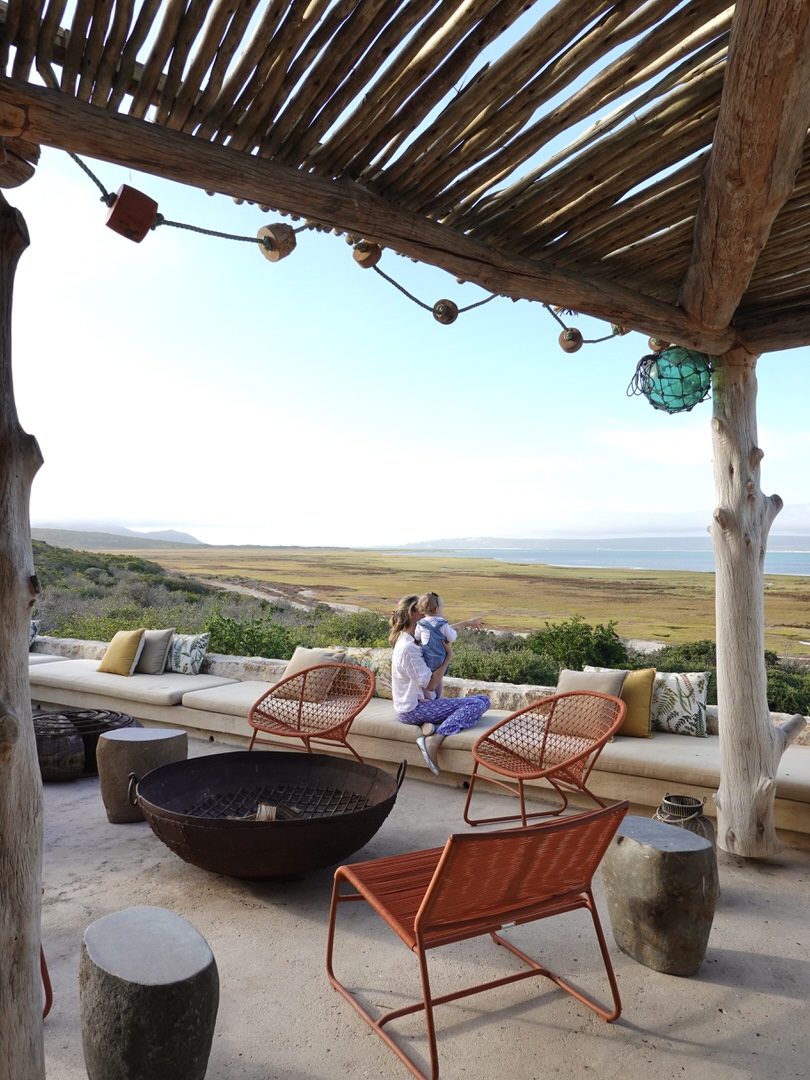 BEST TIME TO VISIT
The best time to visit really depends on your preferences.
Come during Spring (August to October) if you want to experience the famous wildflowers blooming which changes the whole national park. It is also the best time for bird watching.
However, if your priority is spending time on the beach as well as swimming, and picnicking come during Summer (November to February). Please note that Churchhaven and the West Coast National Park are very busy during this time and therefore you will need to plan and reserve accommodation way in advance.
If you are after either the milder temperatures or fewer crowds visit Churchhaven in Autumn (March to May) or even in Winter (June to July).
FINAL TIP: If you do decide to come during spring or summer try coming during the week, avoiding the weekends.
CHECK MY GUIDE TO THE 10 BEST BOOKS TO READ ABOUT SOUTH AFRICA HERE 
HOW MANY DAYS DO YOU NEED?
Ideally, you could spend at least two nights in Churchhaven if not more. You could also consider using it as a base for your trip and explore the rest of the National Park from here.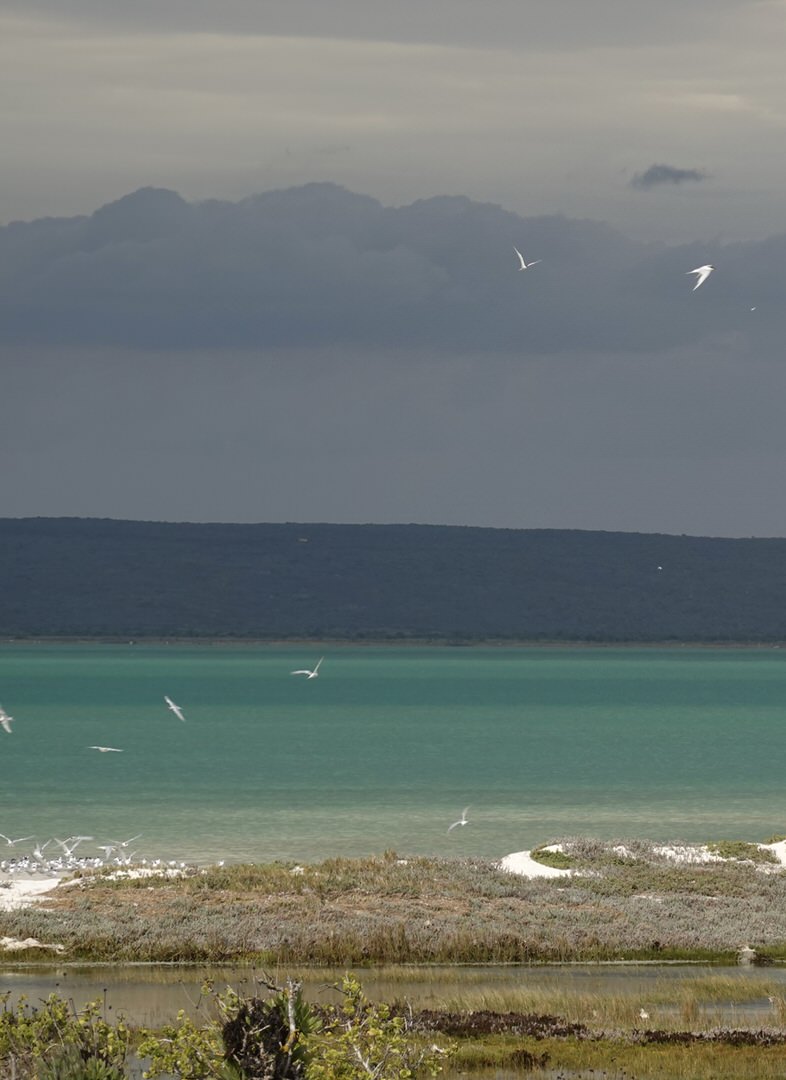 CHURCHHAVEN ACCOMMODATION
It is extremely special to be able to stay overnight in Churchhaven when the gates to the National Park have been closed. I really couldn't recommend it more. That said, Churchhaven has limited accommodation options so make sure to book well in advance.
We used Perfect Hideaways to book accommodation throughout South Africa, but I think their properties in Churchhaven are some of the best ones.
FLAMINGO – This is where we stayed and I really couldn't recommend it more. It is probably the most iconic property in Churchhaven. It has 4 bedrooms so is great for a group of friends or a family. We stayed with our friends and 3 kids and didn't want to leave. Look at the photo below and you will understand why.
HOUT HUISE – A self-catering option for up to 4 guests, probably closest to the beach from all houses in Churchhaven. It is also more affordable than Flamingo.
It is a bit of an Instagram dream and therefore already quite famous. Make sure to book well in advance.
SEAGULL COTTAGE – Great option for families full of pretty vintage treasures.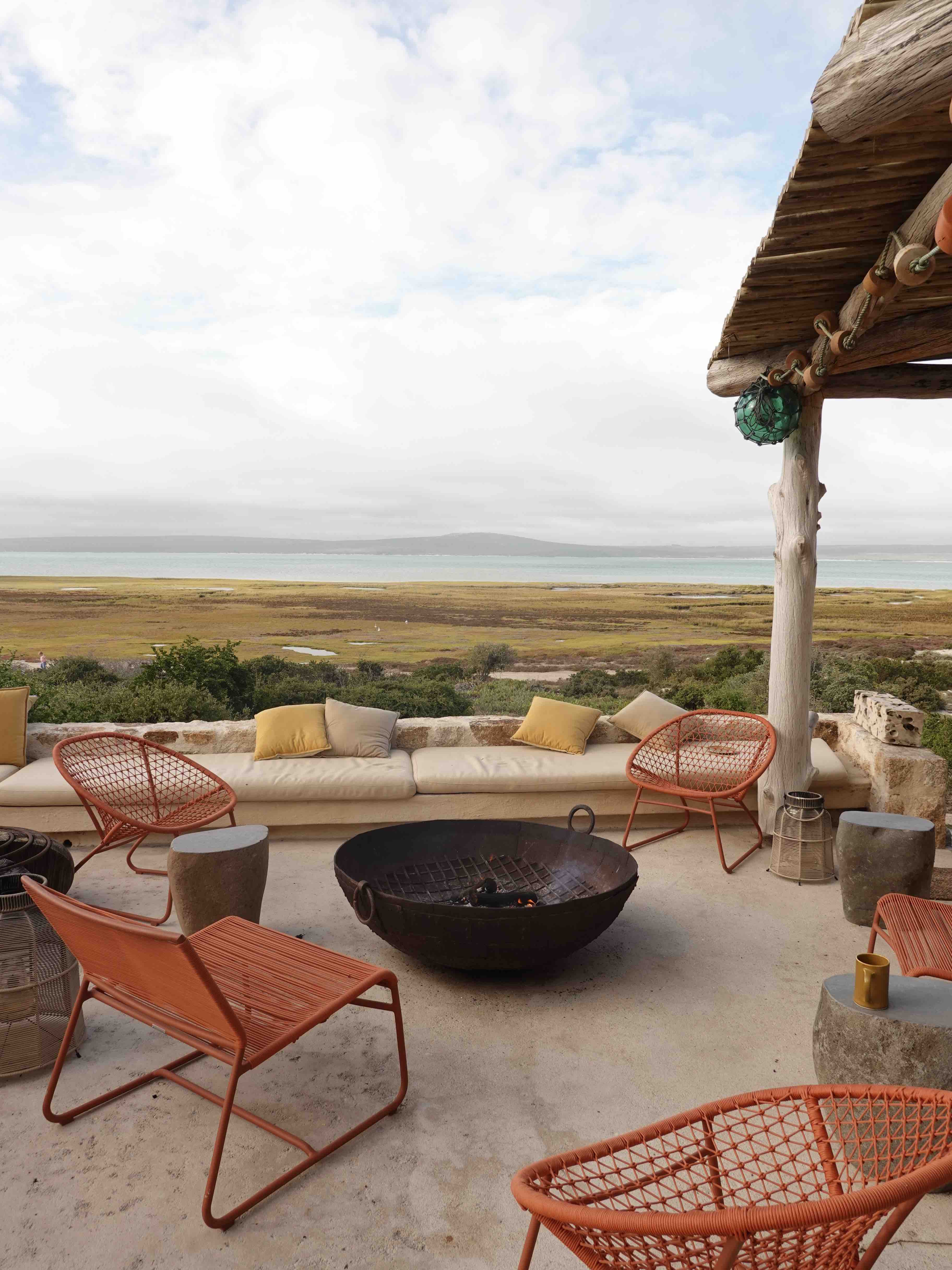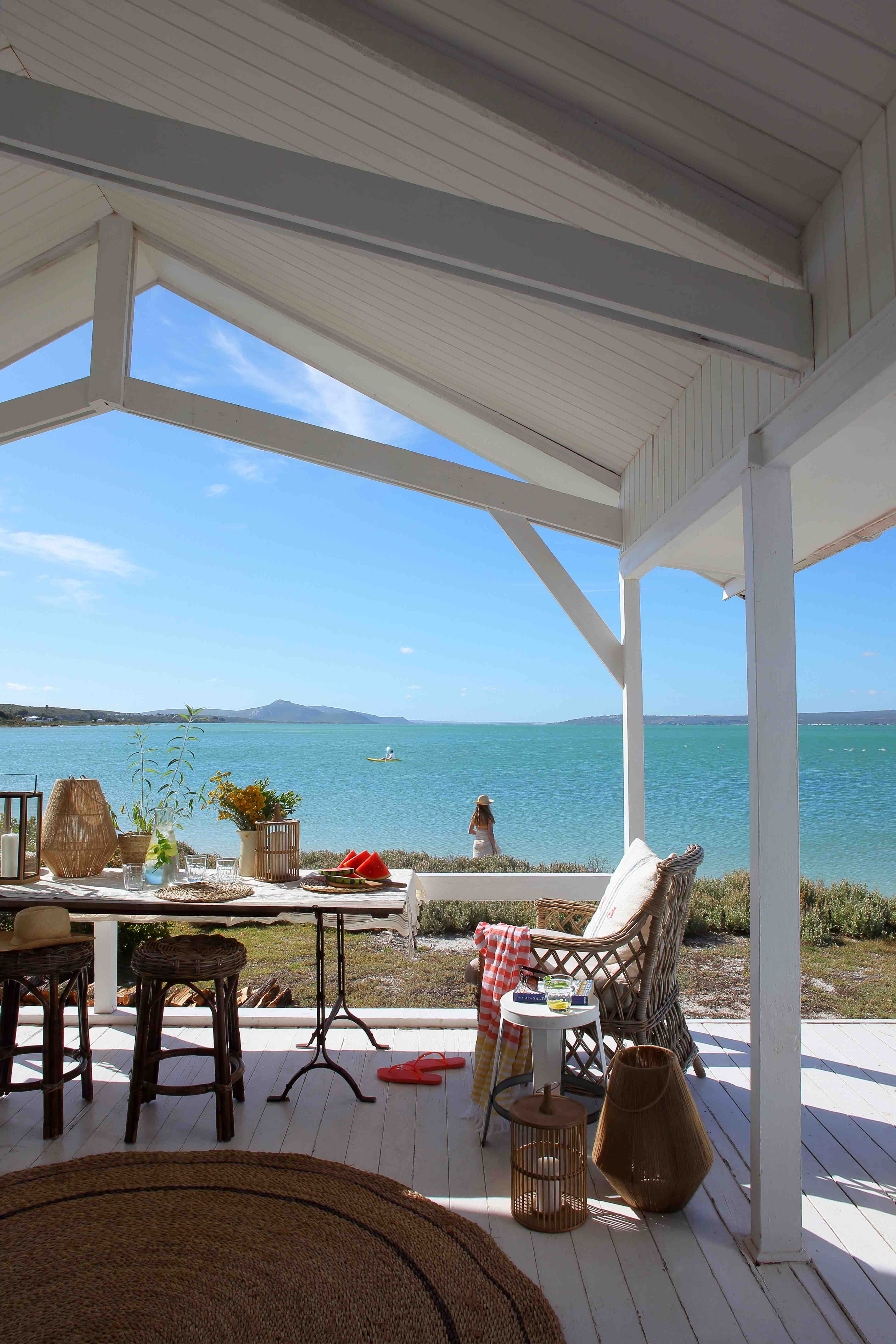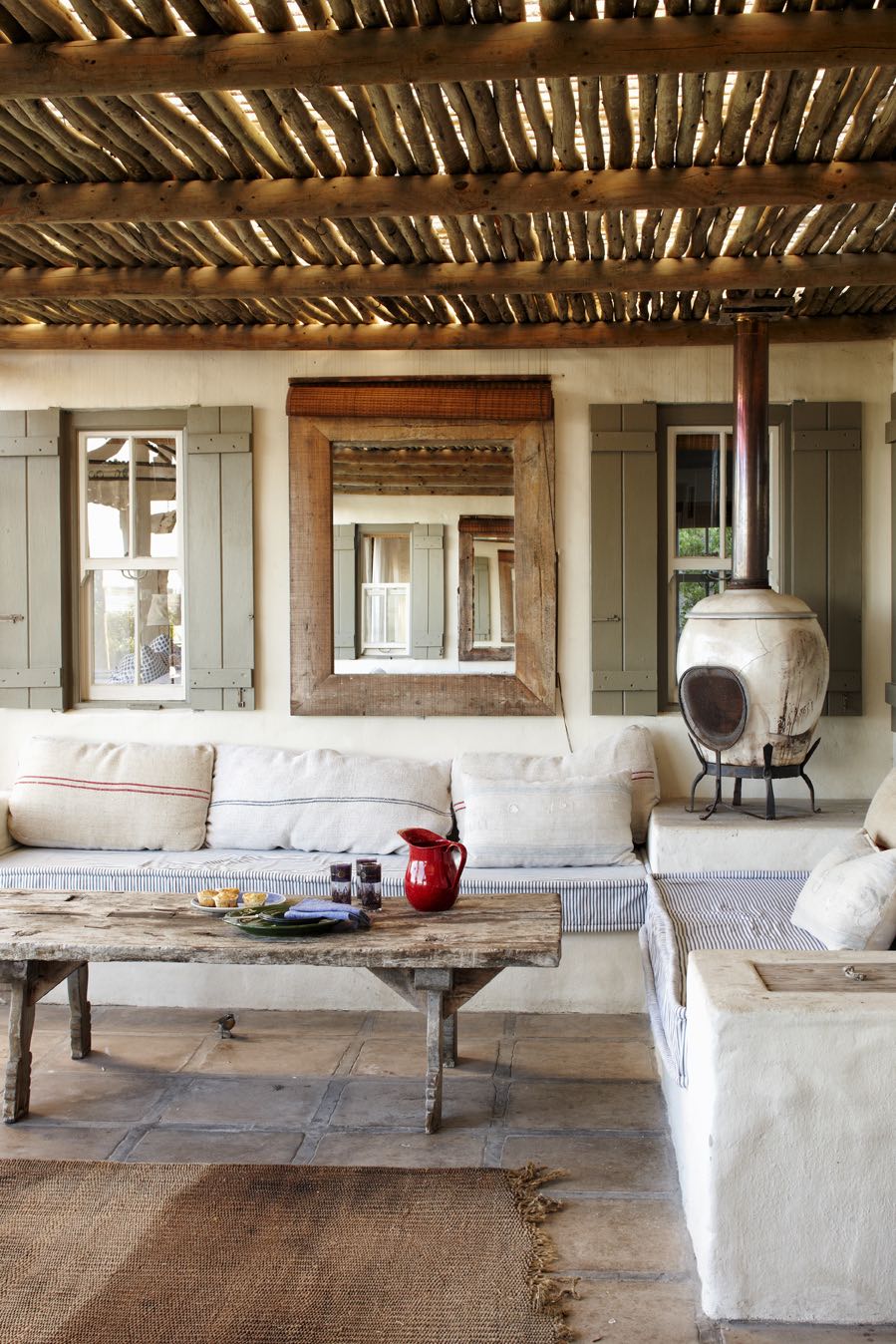 WHAT TO DO
You can come to Churchhaven and do absolutely nothing (imagine yourself reading a book in front of the fireplace), or be very active (imagine yourself hiking and swimming).
Whatever your preference, Churchhaven has a lot to offer:
POSTBERG FLOWER RESERVE
Come between August and October to enjoy seeing the West Coast National Park covered with colorful wildflowers. Go for a walk or a hike through the fields to experience this stunning natural spectacle.
SWIMMING & BEACH
Churchhaven has some of the most beautiful beaches and watercolors I have ever seen. It really can compete with the Maldives. The water in the lagoon is considerably warmer than the water in the Ocean which makes it also kids friendly. It is also very shallow!
If however, you are brave enough to go for a swim in the cold Atlantic, it is also an option. Finally, you can also enjoy water sports like kayaking and kite surfing.
ANIMAL WATCHING
Most people come to Churchhaven and the West Coast National Park because of the stunning natural scenery and opportunities for animal watching. There are over 250 bird species living in the Park, but you will also get to see flamingos and ostriches.
If you are lucky you will also get to see dolphins and whales. For that aim to visit between August and September.
HIKING
The West Coast National Park offers many hiking trails of both different lengths as well as difficulty levels. Particularly famous is Eve's Trail which takes 2.5 days to complete and is guided.
EXPLORING THE NEARBY AREA
If you are staying a bit longer in Churchhaven, make sure to visit a few spots within a short drive. Firstly visit Yzerfontein which is a surfer's paradise and has potentially the best bakery in the world (Rosemead Artisan Bakery). Secondly, go to either of the two towns – Paternoster and Langebaan and here you MUST visit Die Strandloper restaurant. for incredible seafood & views.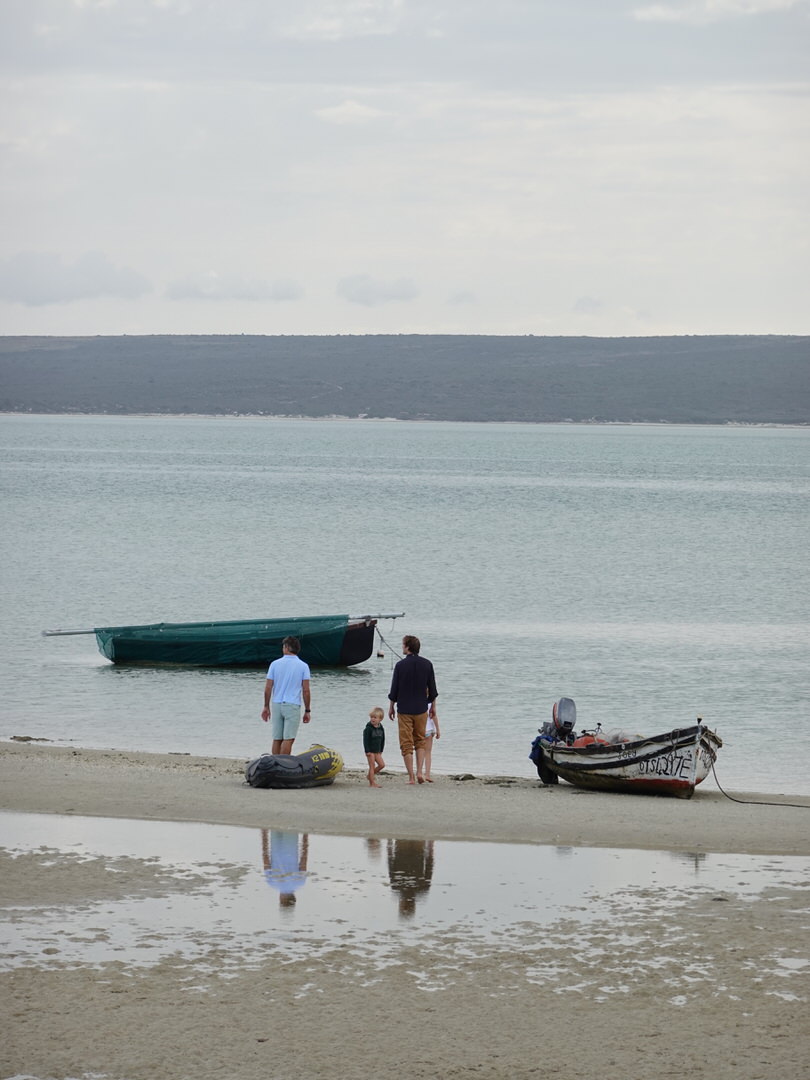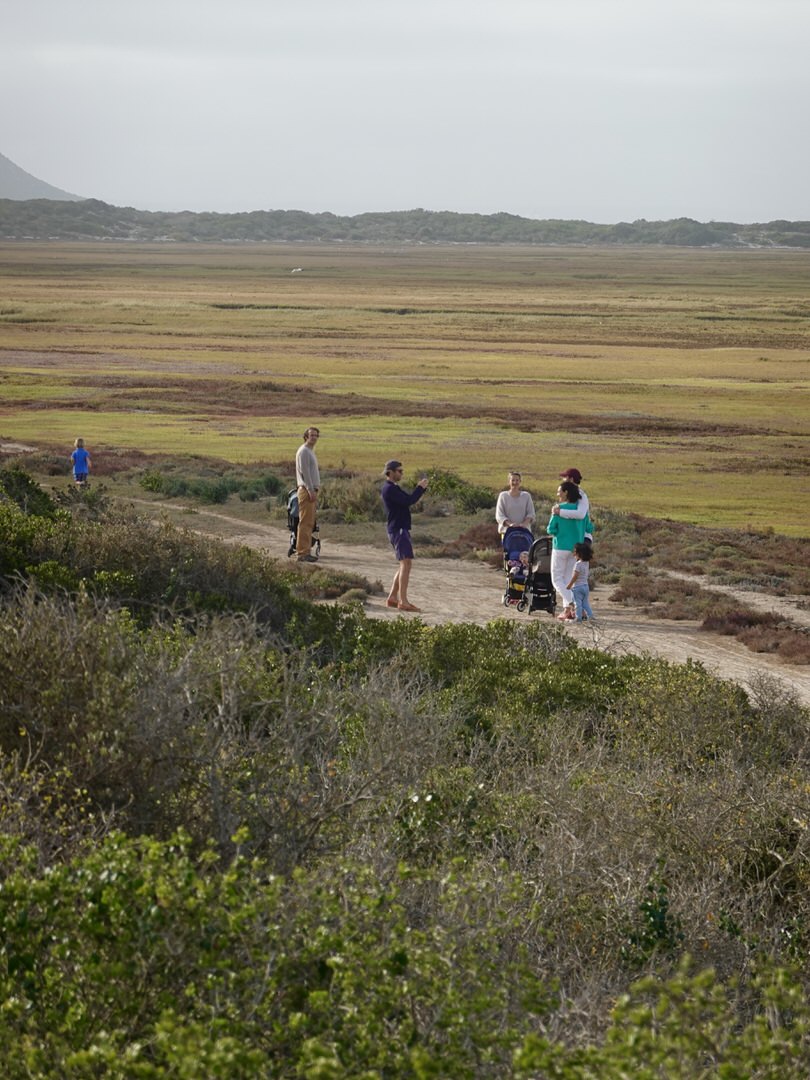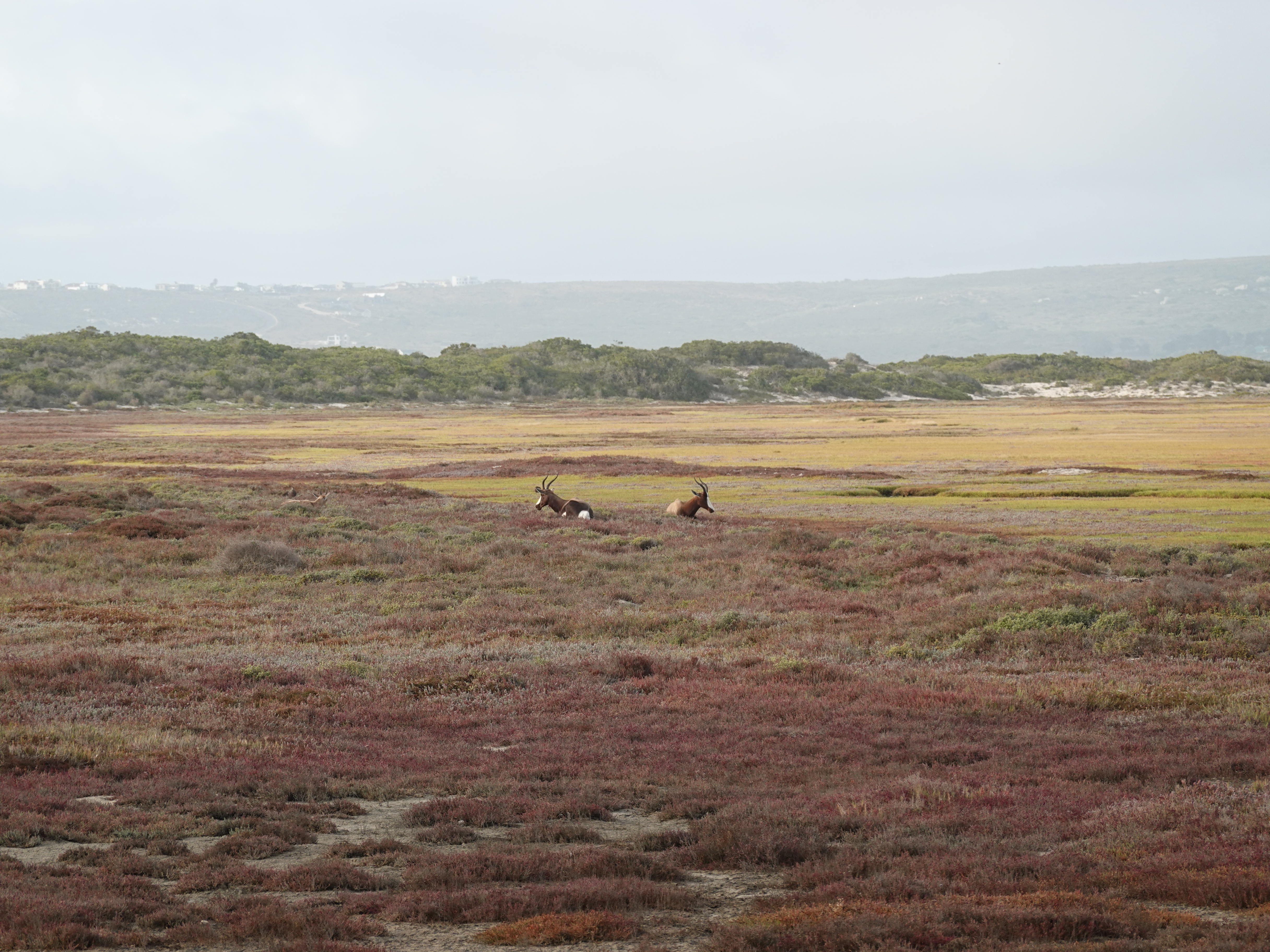 FINAL TIPS FOR YOUR TRIP TO CHURCHHAVEN
Churchhaven is a slice of paradise just one hour away from Cape Town and I strongly recommend adding it to your itinerary when visiting South Africa. It has beautiful beaches, nature and very special accommodation. You will feel like you have escaped the modern world.
Please consider the following points to make the most of your stay:
My absolute two favorite times to visit Churchhaven and generally West Coast National Park are either during the flower blooming in Spring or summer for enjoying the beach.
Try to spend at least 2 nights here to fully get to know the area. I would actually recommend staying longer and using it as a base to explore the rest of the National Park.
Make sure to rent a car, you will need it to explore all the pretty spots and it will give you flexibility!
Finally, book your accommodation in Churchhaven in advance, especially the properties I mentioned before.
Enjoy,
Voyage Provocateur