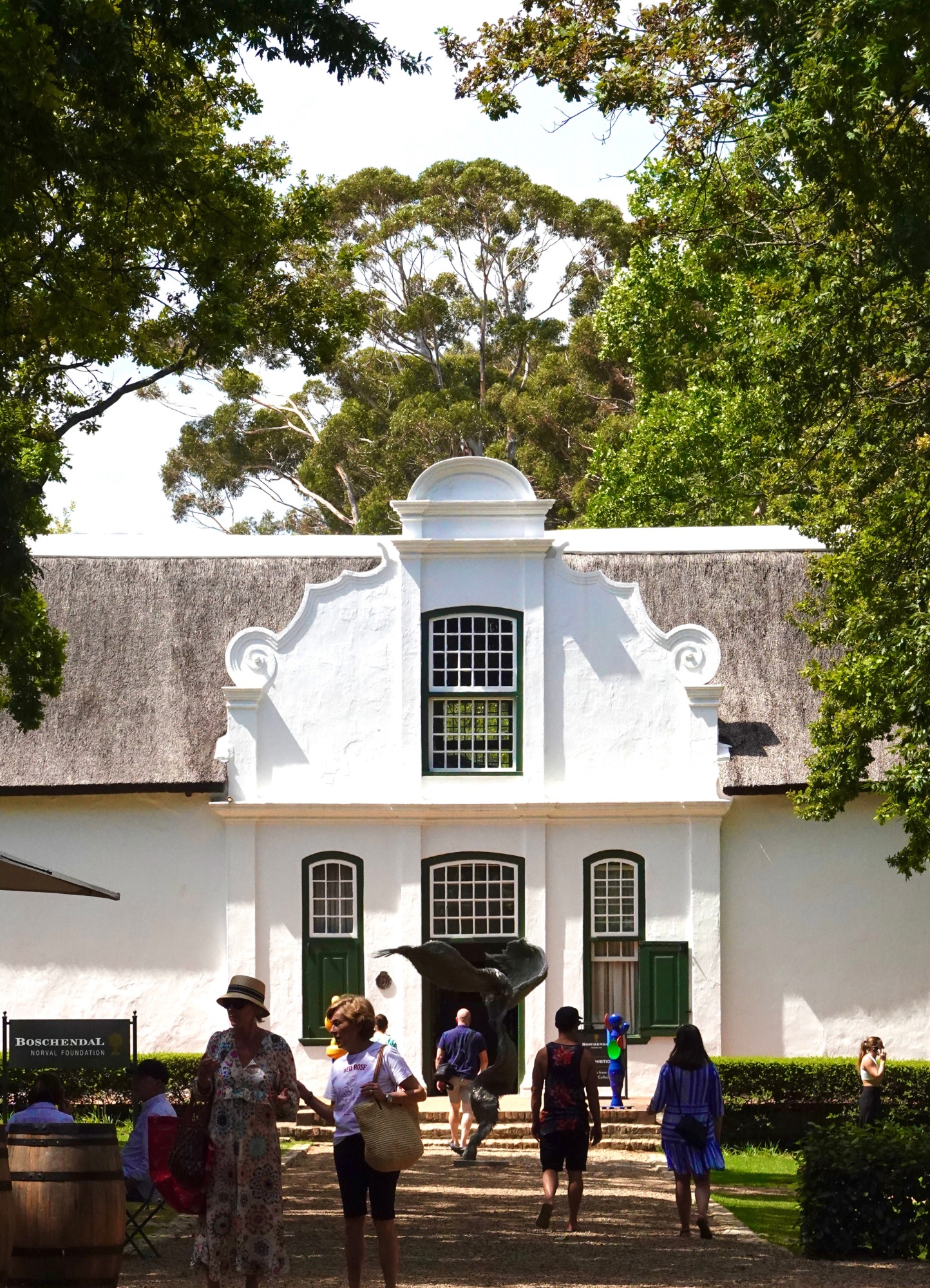 BOSCHENDAL – HOTEL REVIEW
Boschendal Farm and Wine Estate is definitely a must-place to either stay at or to visit while in South Africa's Wine Region.
While it is rather difficult to choose just a few amongst the hundreds of wine farms in the Winelands region, Boschendal being one of the oldest and biggest wine farms in South Africa should definitely be on your list.
Being just one hour away from Cape Town this famous wine farm is a must not only for food and wine lovers but for everyone who appreciates farm-style living amidst stunning landscape.
Whether you want to indulge in incredible yet affordable food, sip on some of the world's best wine, or just swim, hike, or bike, Boschendal has got you covered.
In this review, I've included everything from rooms and prices to food and activities at Boschendal to help you decide whether it is the right place for you!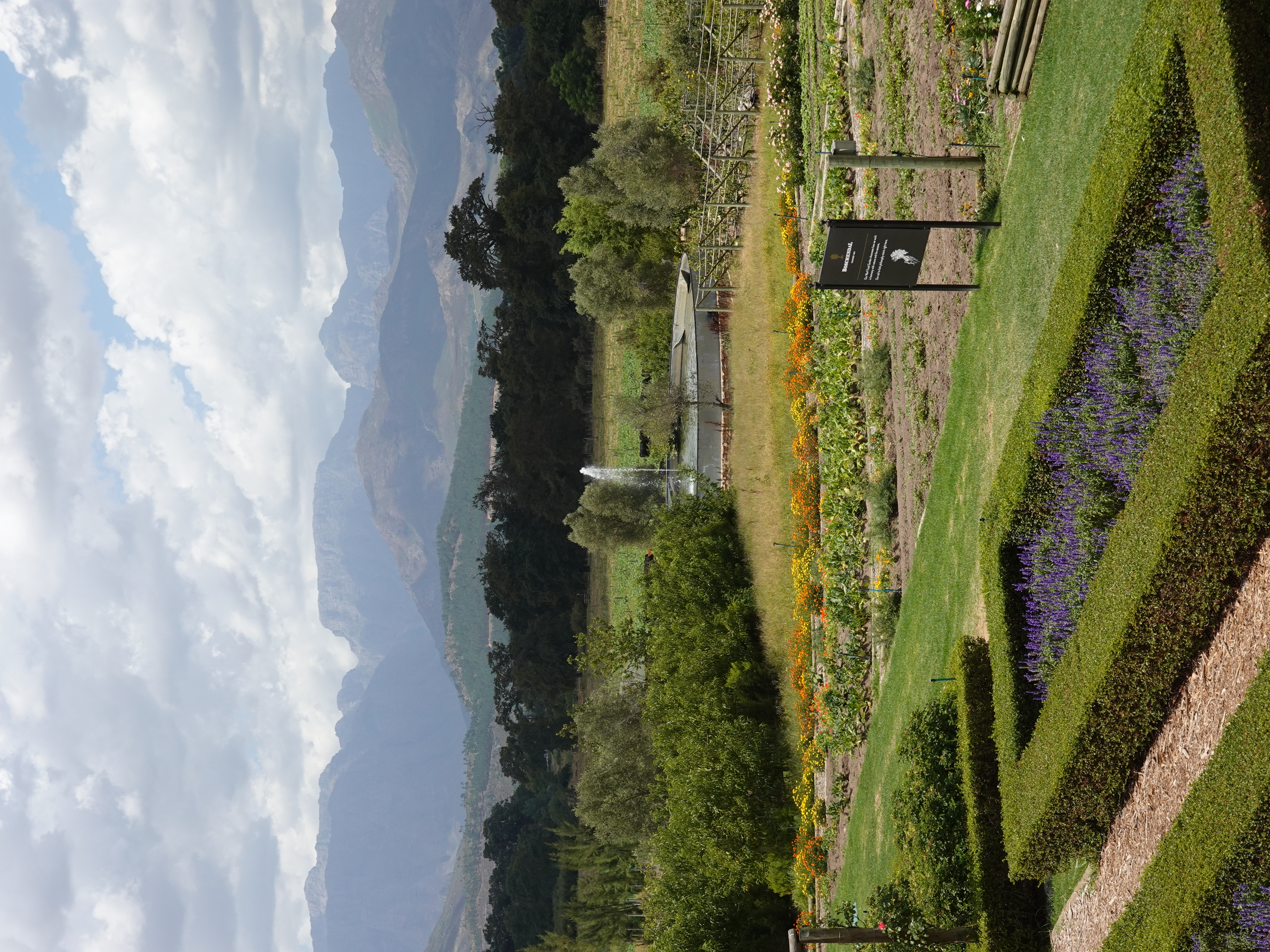 BOSCHENDAL – BASIC FACTS
LOCATION:
Boschendal is in the Western Cape of South Africa, right in the heart of what some claim to be the world's best wine region. Therefore, it is surrounded by spectacular natural scenery. Almost everywhere on the estate, there are breathtaking views of the mountains in every direction.
GETTING THERE:
The Boschendal Farm and Wine Estate is less than an hour from Cape Town International Airport. In case you are looking for a some stunning places to stay in Cape town then check my CAPE TOWN – BEST AIRBNBs article.
I strongly recommend renting a car while visiting Boschendal and the Winelands more generally. It is mainly because there is so much to see and visit around the property. Finally, it is also great to be independent from taxis.
The general rule I was given by my friends for driving in South Africa was to avoid driving at night. I pass on this tip to you. Nothing has ever happened to us but it just felt more reasonable to drive during the day.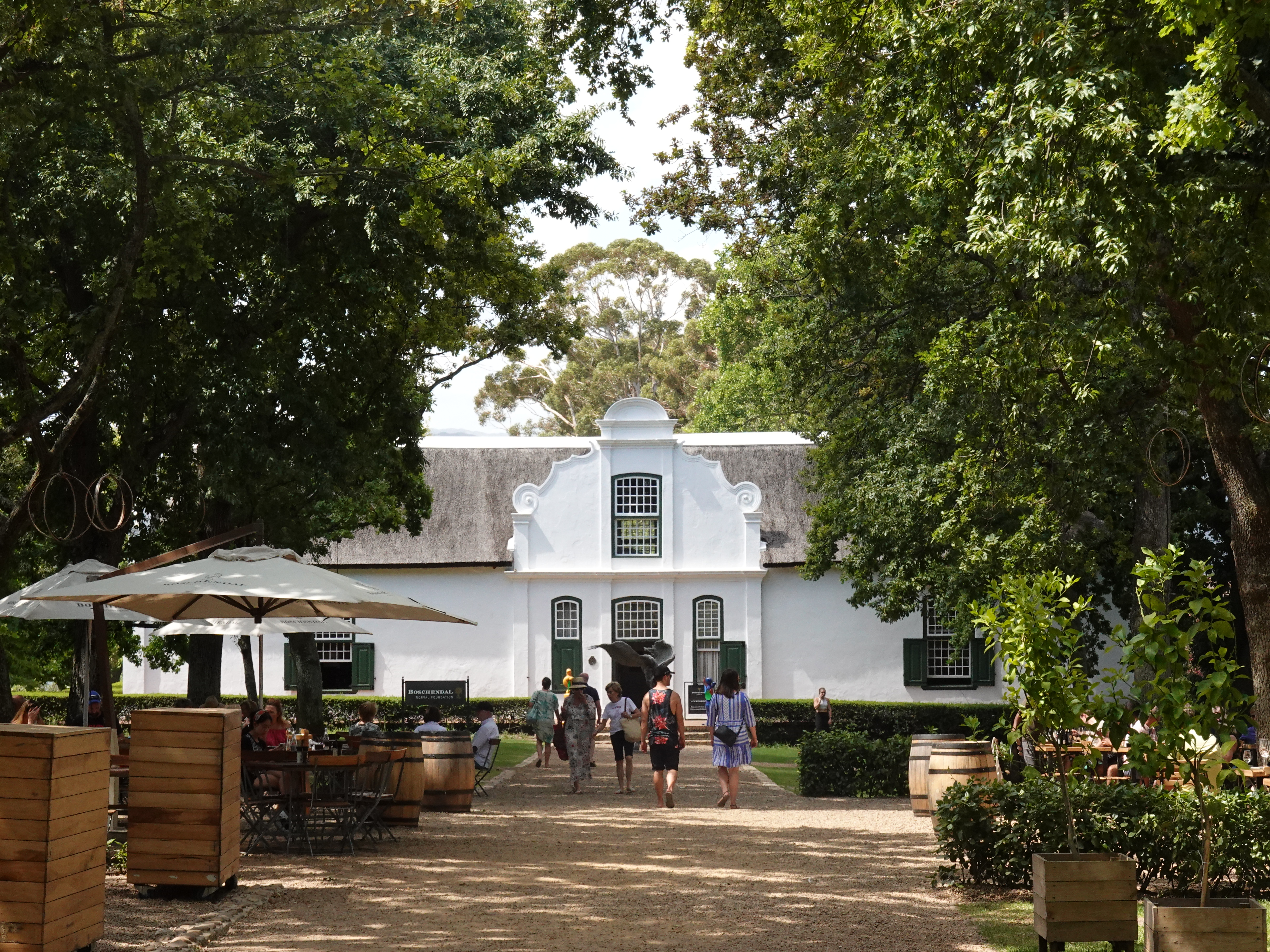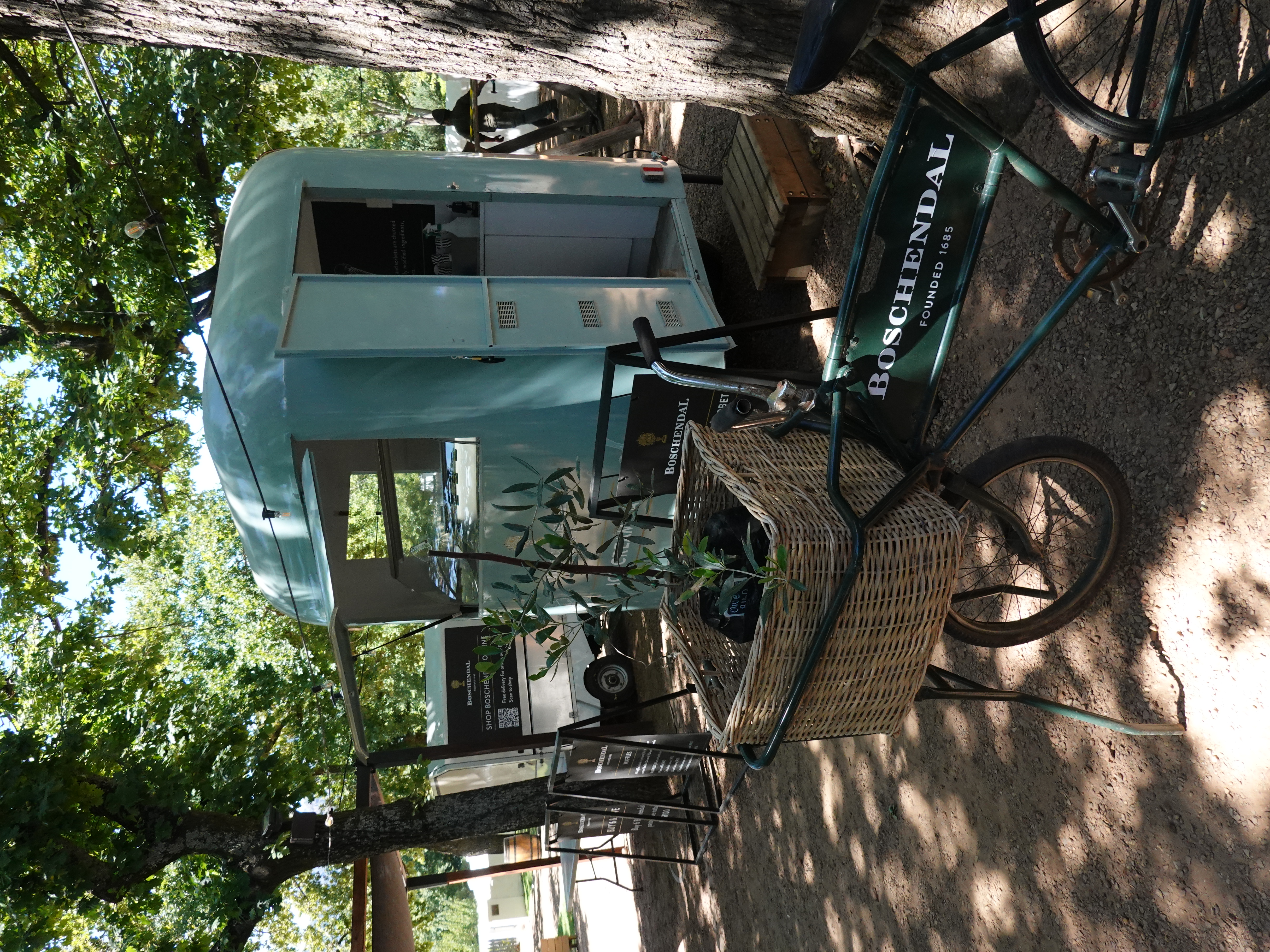 ARRIVING AT BOSCHENDAL:
The staff at the arrival desk at Boschendal is extremely warm and welcoming. Boschendal gives privacy and independence to all its guests. Check-in starts at 2 pm. From then, you will be undisturbed in your room. Moreover, Boschendal will be very peaceful and private if you stay in accommodation away from the main site. That is where we stayed, but more detail on that is in the next section.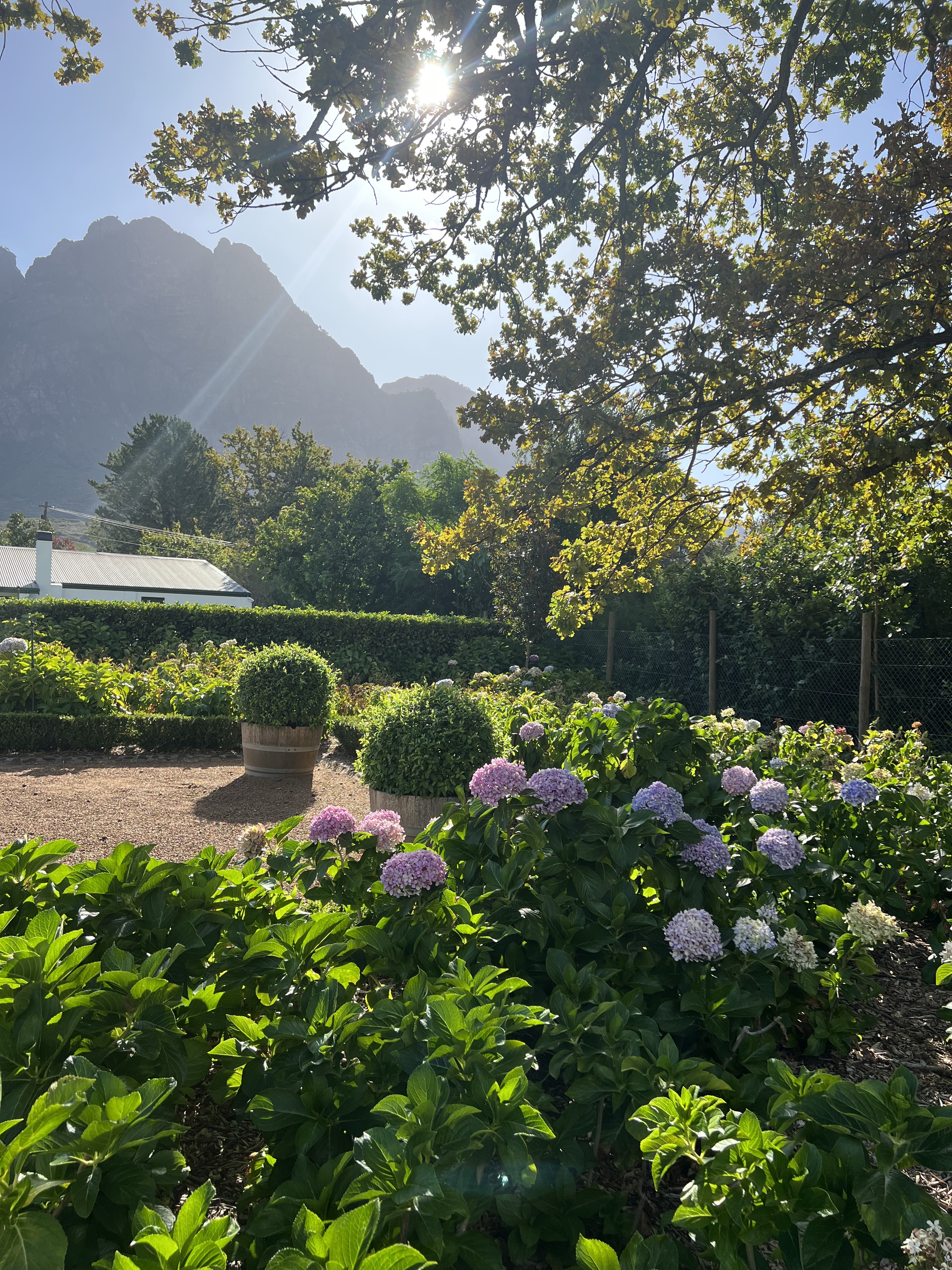 ROOMS:
There are many different rooms on offer. Firstly, the Werf cottages are close to the center of the estate. However, they are still spacious and private. Inside, their design is stunning. They have tasteful, muted colours and feature high-quality, luxurious furniture. Moreover, they share a generous swimming pool.
Otherwise, options like the Clarence and Orchard cottages offer more seclusion. Here, you can stay in accommodation with one to four bedrooms. Therefore, they are the perfect choice for solo travelers or families seeking a quiet hideout. Additionally, they boast features such as large pools and private patios with BBQs.
Furthermore, the Mountain Villa offers exclusive luxury for an entire family or more. It sleeps up to twelve guests in a huge, gorgeous building. Moreover, it has unique features such as a pizza oven and a private lake.
Finally, the famous Cottage 1685, where we stayed. This is one of the oldest historic buildings you will find in the Winelands. And it really was extremely special to stay there and feel the history around every corner. The Cottage 1685 provides a comfortable retreat in a beautiful, historic building. The traditional design here is breathtaking. Additionally, it can sleep up to ten guests in total comfort. Also, it has a private veranda where one can have breakfast every day as well as a swimming pool.
In case you are looking for something to read while preparing yourself for a trip to South Africa perhaps my article on 10 BEST BOOKS ON SOUTH AFRICA will be useful!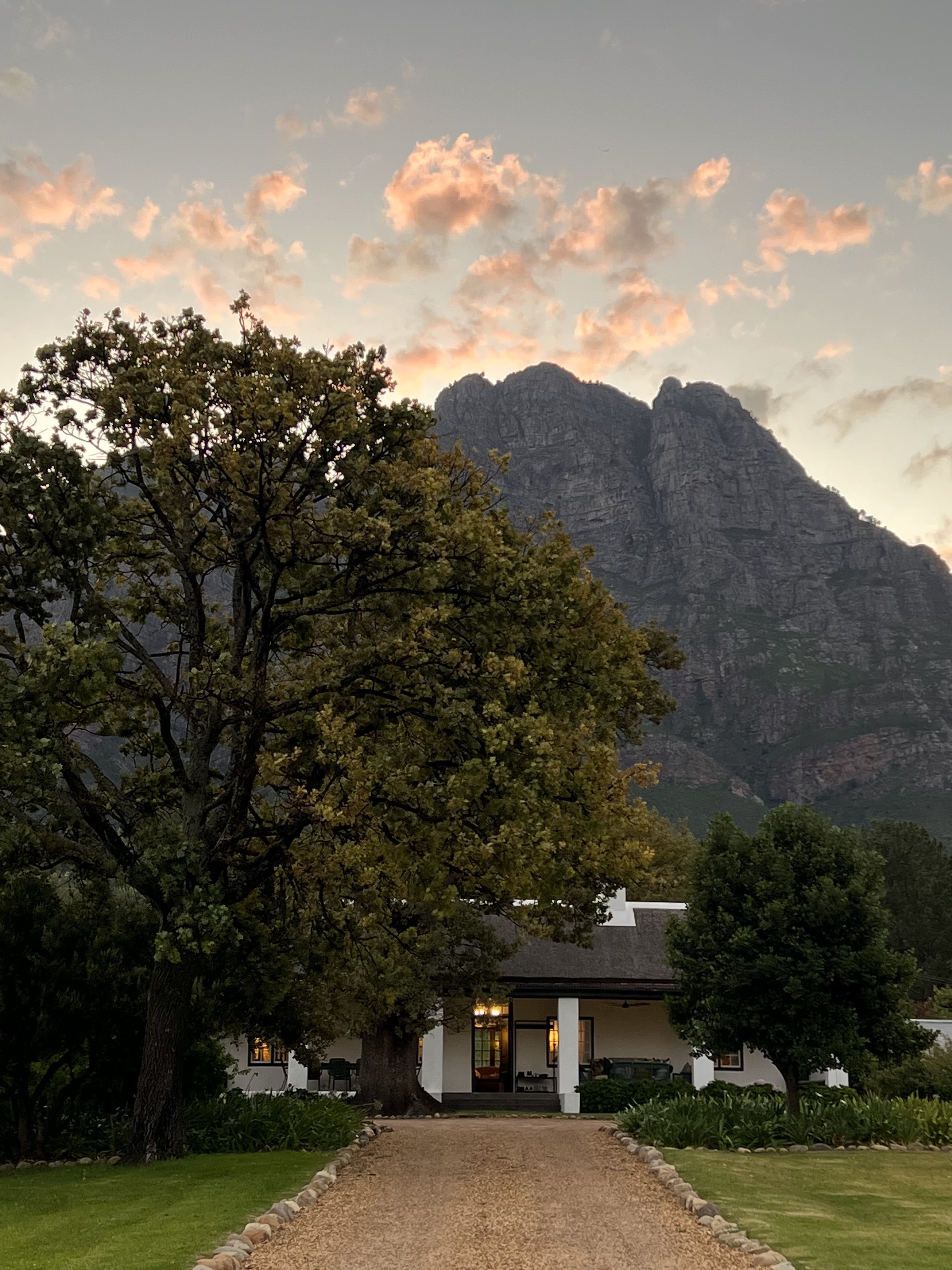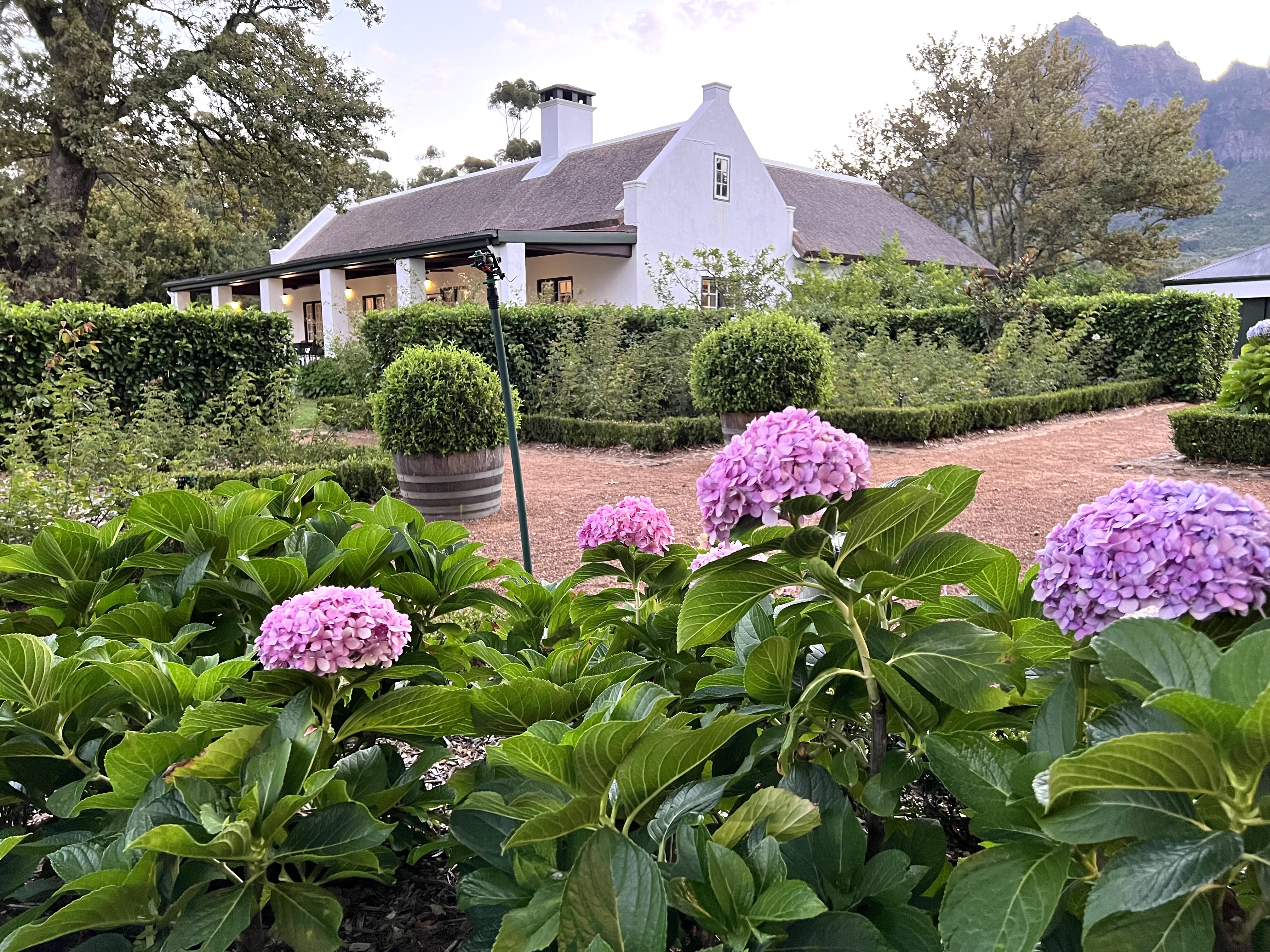 PRICES:
Normally, double rooms start around €150 a night. However, some properties are much more expensive. Also, prices are higher during the summer.
My tip would be to visit directly outside of the most expensive months of December to February, when the weather is still pleasant, and the prices considerably cheaper. Try early December or end of February or early March.
OVERALL IMPRESSION
Boschendal's countryside setting and wholesome, farming lifestyle will let you completely escape from the modern world. Additionally, its accommodation offer really good price to value ratio, compared to other more expensive neighbours on the area. You can find something perfect for every season as the rooms and cottages are airy and spacious during the summer. However, many feature fireplaces or underfloor heating in some rooms to keep you warm in colder months.
Otherwise, Boschendal's working farms and nearby vineyards provide much of the delicious food and wine served at the Werf Restaurant. Or, why not have a picnic in the beautiful gardens? Moreover, Boschendal's spacious properties are great for families. Also, there are activities everyone will love. These range from spa trips to horse riding or mountain biking. Finally, there are unique events and facilities like the enchanting Night Markets and the Norval Gallery. All in all Boschendal is a great option for solo travellers, couples and families, fitting different budgets and preferences.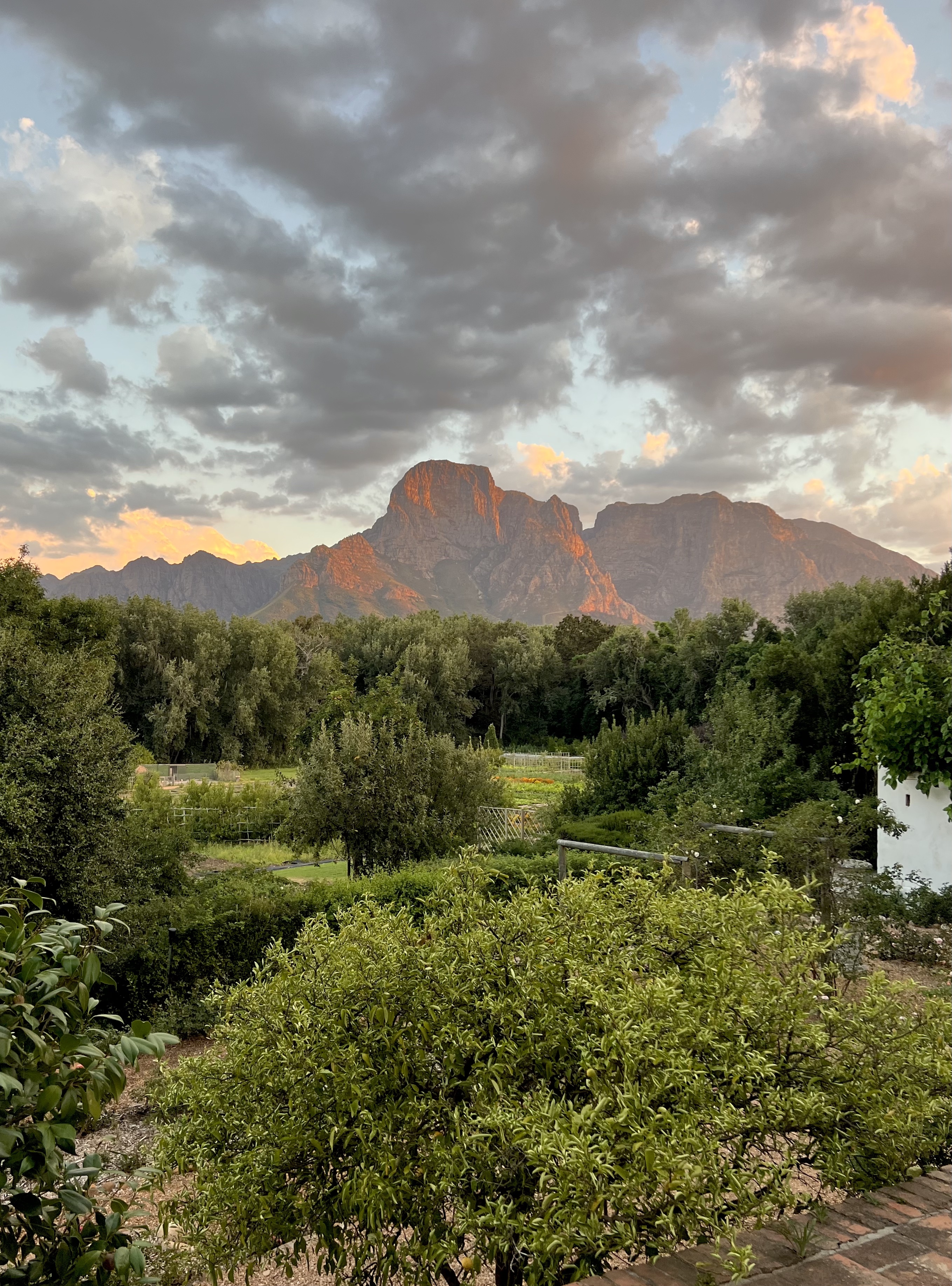 You may be asking yourself – is there anything about Boschendal Wine Estate & Farm that is not ideal?
POINTS WORTH CONSIDERING:
Boschendal's cottages give you independence and privacy from other guests and employees. Therefore, staying here does not feel like being in a regular hotel. This may not be to everyone's liking.
Boschendal covers a large area. Therefore, you will need to drive to reach some facilities. Some of the cottages are so secluded that you need your own car to get there. Alternatively the reception can arrange a hotel transfer for you, but that usually takes some time and impacts your flexibility.
BOSCHENDAL – ALL YOU NEED TO KNOW
WHAT WILL YOU DO
Obviously, there is plenty of nature to enjoy at Boschendal. It is worth visiting Boschendal just for a guided tour of its gorgeous gardens. Moreover, you can explore the incredible surroundings on foot, mountain bike, or horseback.
Otherwise, there are great events such as outdoor markets and open-air film screenings. The Night Markets take place every Friday night, and feature plenty of food and drink stalls beneath the stars. Additionally, there's live music to enjoy!
Indoors, Boschendal hosts a delicious dinner followed by a movie screening every Saturday. Culture-lovers will adore the Norval Gallery. This has a superb collection of modern African and South African art. Also, it holds exhibitions which change regularly. Otherwise, enjoy a wine-tasting with one of the estate's expert sommeliers! They will guide you through all the delicious wines that come from the area.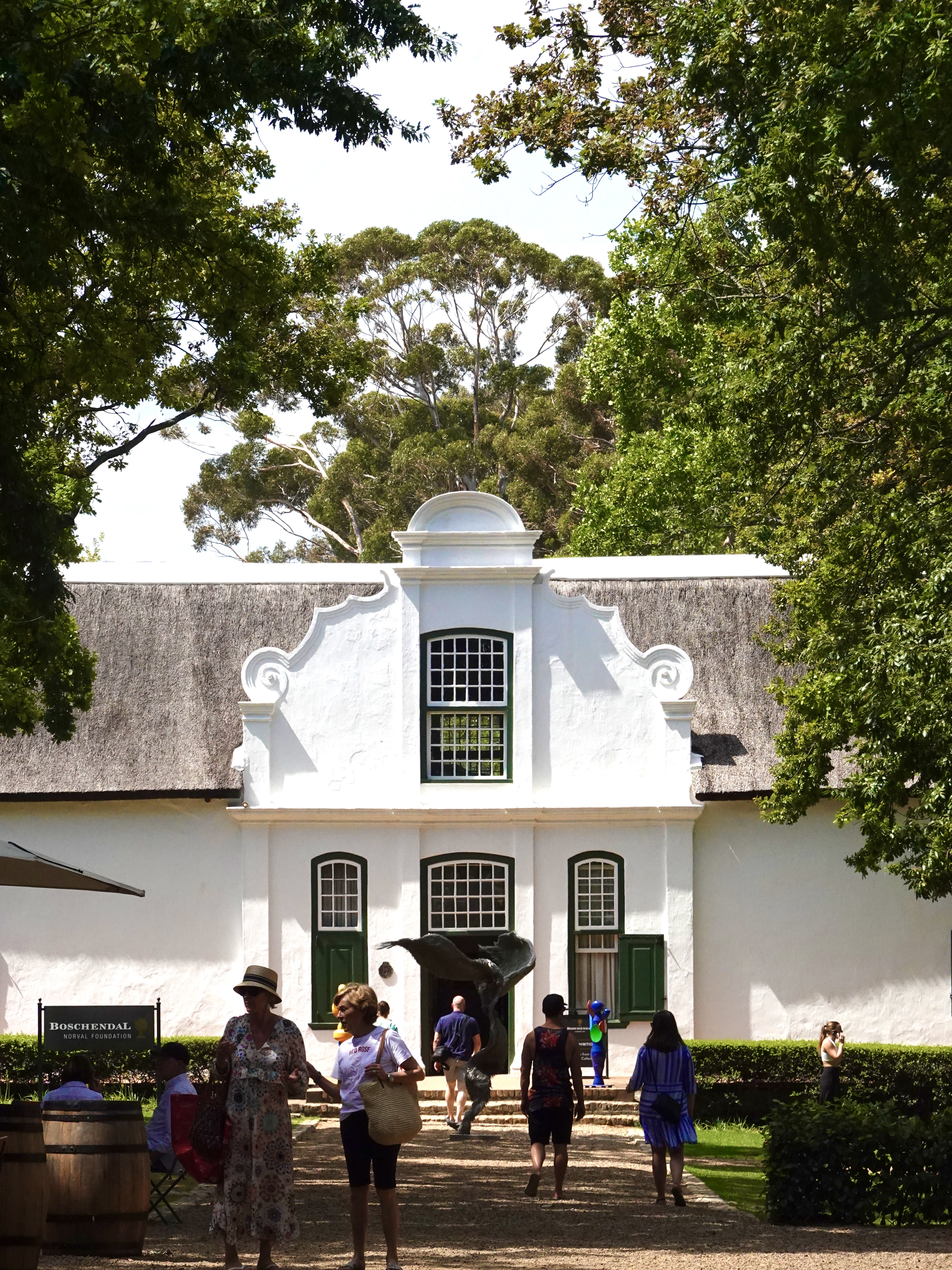 WHAT WILL YOU EAT (& DRINK)
Firstly, Boschendal's Werf Restaurant offers more formal meals. Those who love delicious, but not necessarily experimental food, will be in heaven here. It really was one of my favourite places to eat while in South Africa. It is impossible to resist a piece of local, Black Angus beef seasoned with freshly-picked herbs. Also, the Werf offers picnic baskets to enjoy in Boschendal's beautiful grounds
Additionally, the Deli is excellent. It provides more casual dining, such as wood-fired pizza for dinner. Overall, the food is delicious, local, and seasonal. Indeed, most of it comes from within 30km of the estate! Obviously, you can pair any dish with wonderful local wine too. . Finally, the Farm Shop allows you to take tasty souvenirs home!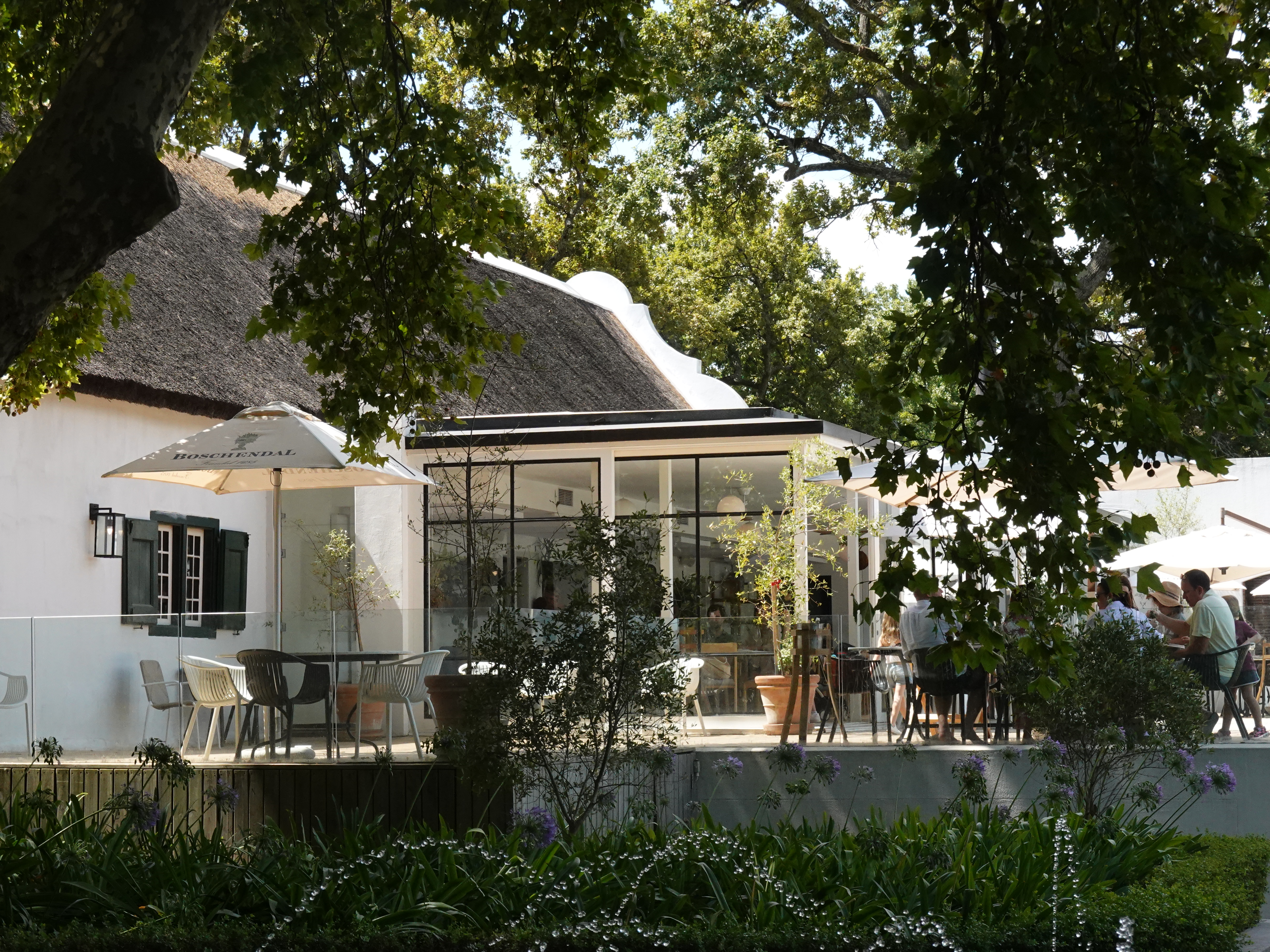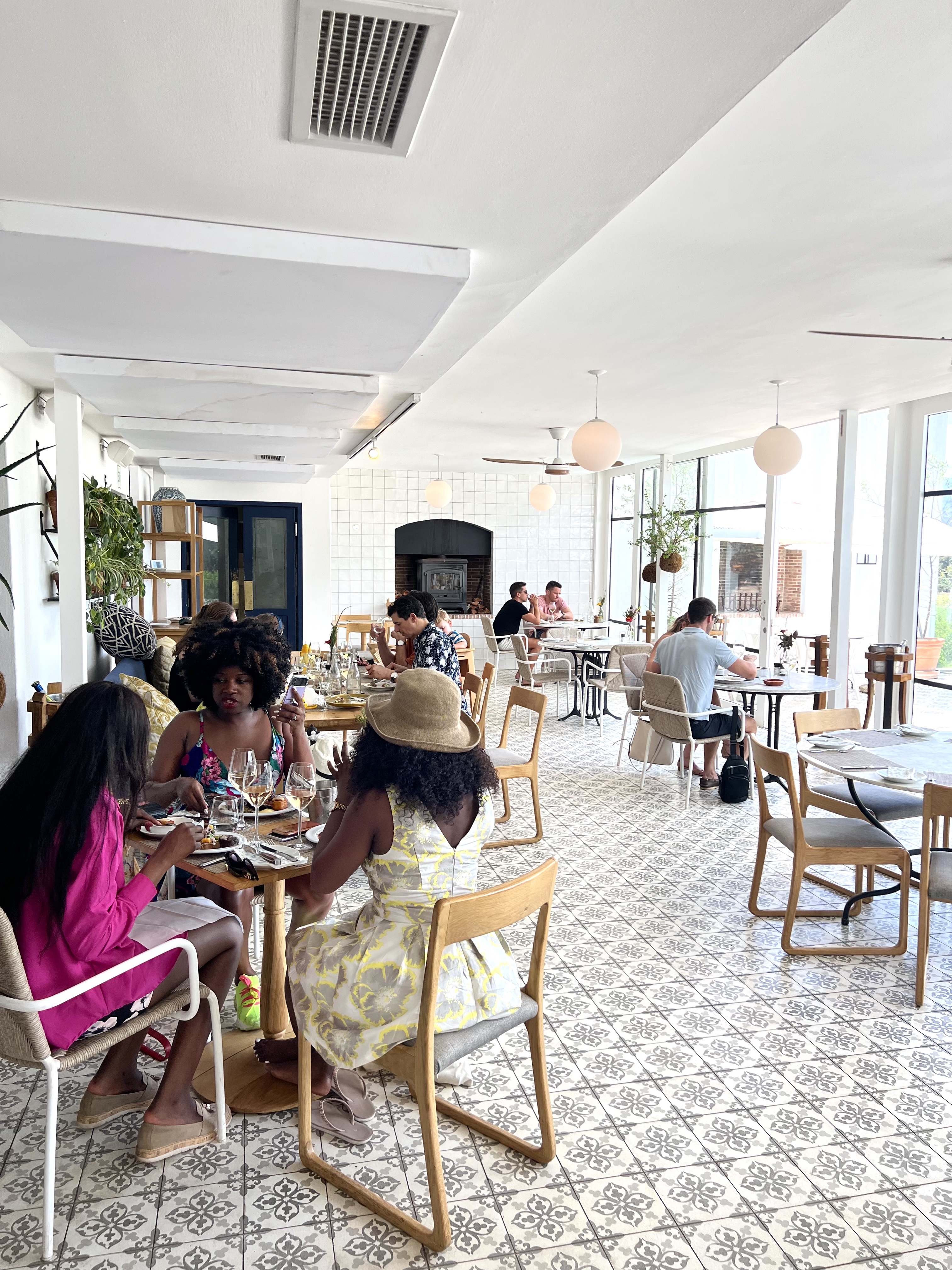 IS THERE A SPA?
Unfortunately, there isn't.
FAMILY FOCUS
Boschendal is a great destination for families that love exploring nature. Firstly, there are huge outdoor play areas for kids. The main one is called the Tree House. It features climbing frames and hideouts in beautiful woodland. Also, there are fun programmes where your children will be supervised by Boschendal staff.
The Outdoor Experience Programme is perfect for kids aged 5-14. Additionally, there is a mountain bike track on site called the Pump Track. Our 3 year old absolutely loved it. Otherwise, horse-riding is an option for older kids and teenagers. That said our 3 year old really enjoyed a sunset ride. Finally, children of all ages will love visiting the farms. Here, they'll see where their delicious food comes from!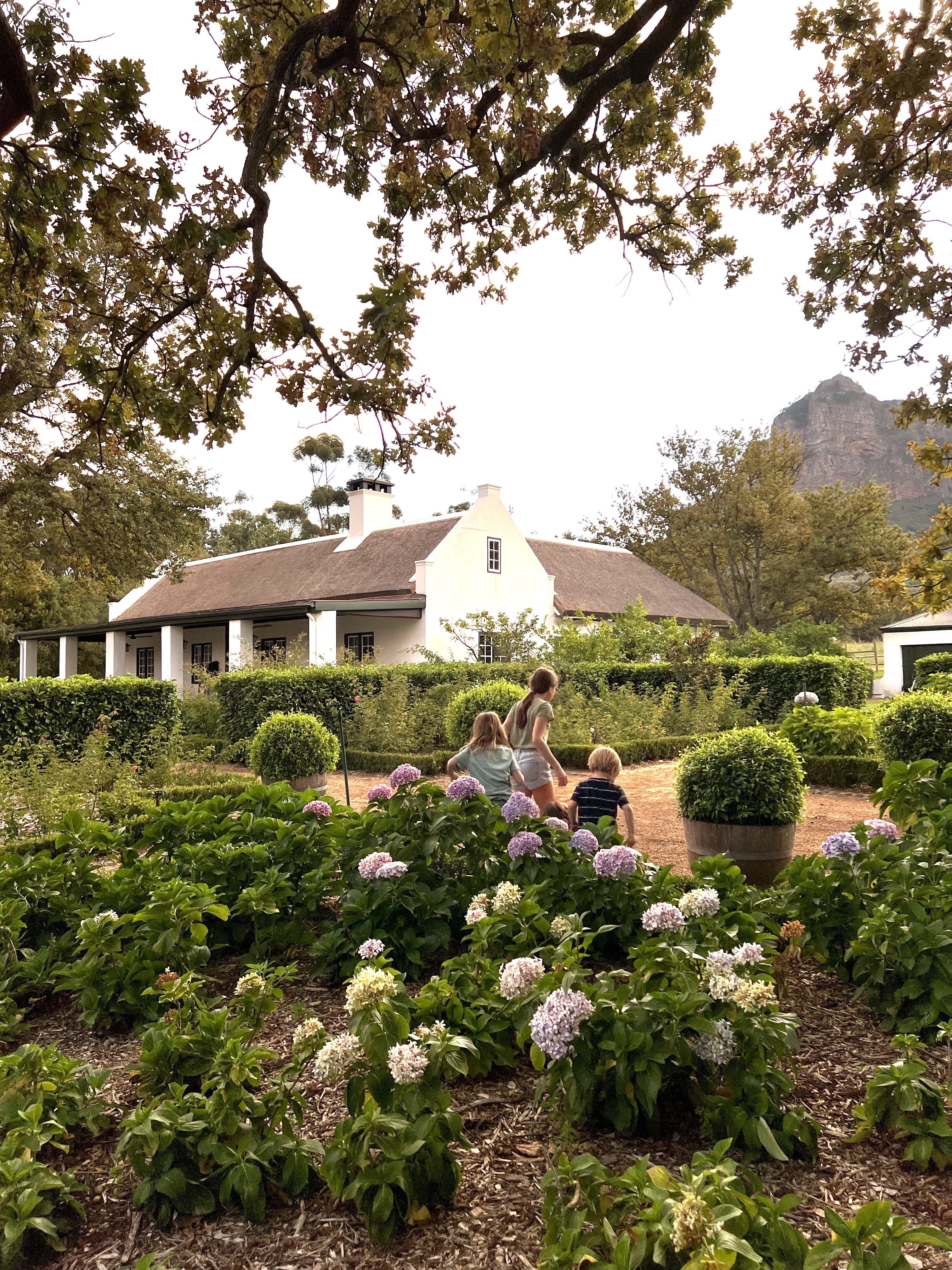 FINAL TIPS FOR YOUR STAY AT BOSCHENDAL
We absolutely loved staying at Boschendal. It was significantly cheaper than other famous resorts such as Babylonstoren but still offered everything one could wish for while staying in Winelands. Great accommodation, food, and activities.
Please consider the following points to make the most of your stay:
My tip would be to visit Boschendal directly outside of the most expensive months of December to February, when the weather is still pleasant, and the prices considerably cheaper. Try early December or end of February or early March.
If you travel as a group try book Cottage 1685, you will feel like you traveled back in time.
Make sure to book Werf restaurant in advance, maybe even to eat there twice. The food is really amazing!
Enjoy,
Voyage Provocateur
In case you would like to read some other of my posts:
10 BEST FAMILY-FRIENDLY SAFARIS IN AFRICA