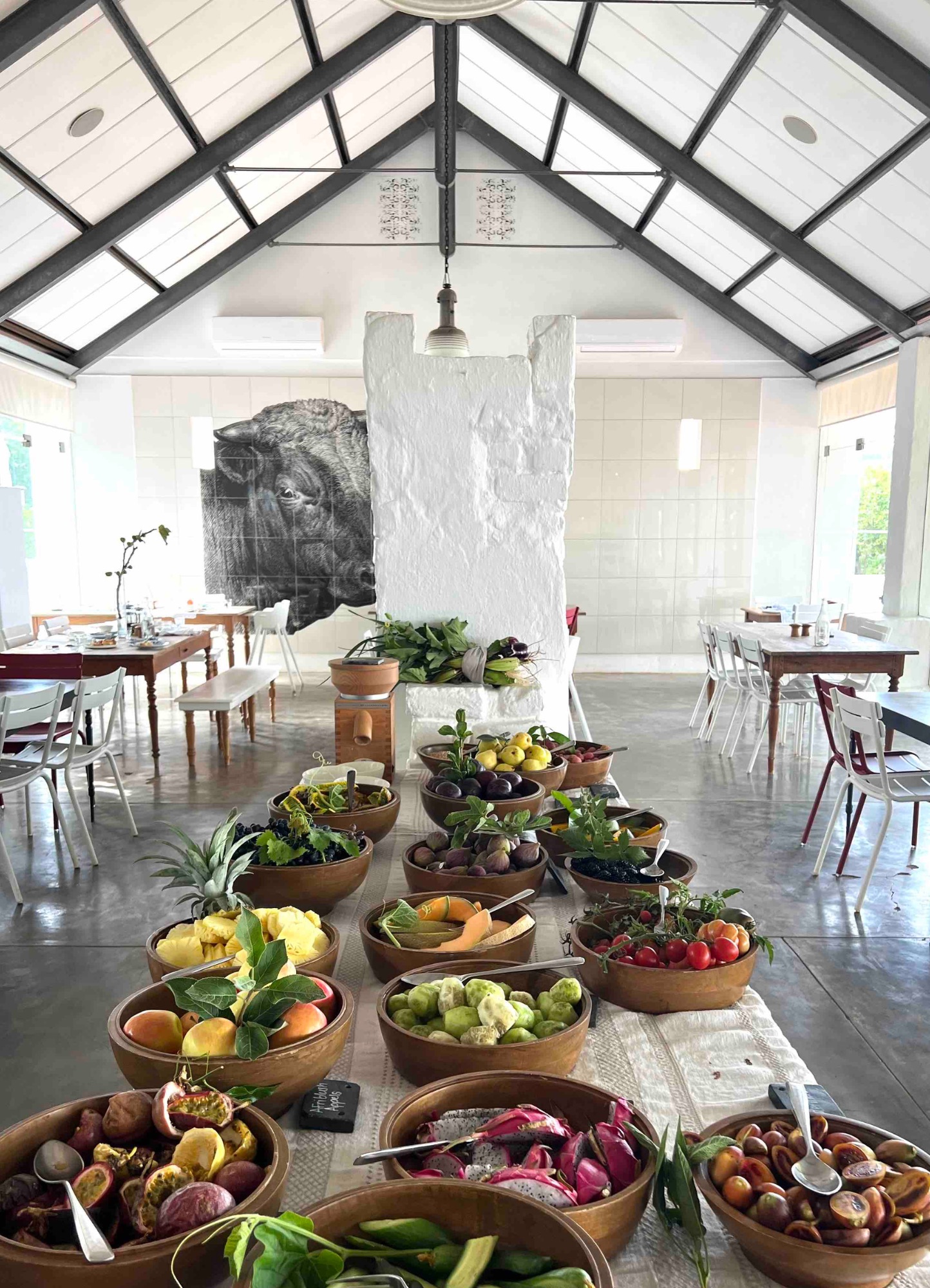 FRANSCHHOEK TOP 10 RESTAURANTS
Are you going to Franschhoek in South Africa and want to know about the best restaurants?
Franschhoek is often referred to as South Africa's culinary capital. Home to some of the top-awarded restaurants in the world, not forgetting the highly-acclaimed wine farms in the region too, this small town will certainly have you coming back a second, third, and fourth time.
But how do you then choose the best places to eat? Let me help you!
Here's an insider guide to the 10 must-try restaurants for any trip in the Franschhoek area in South Africa!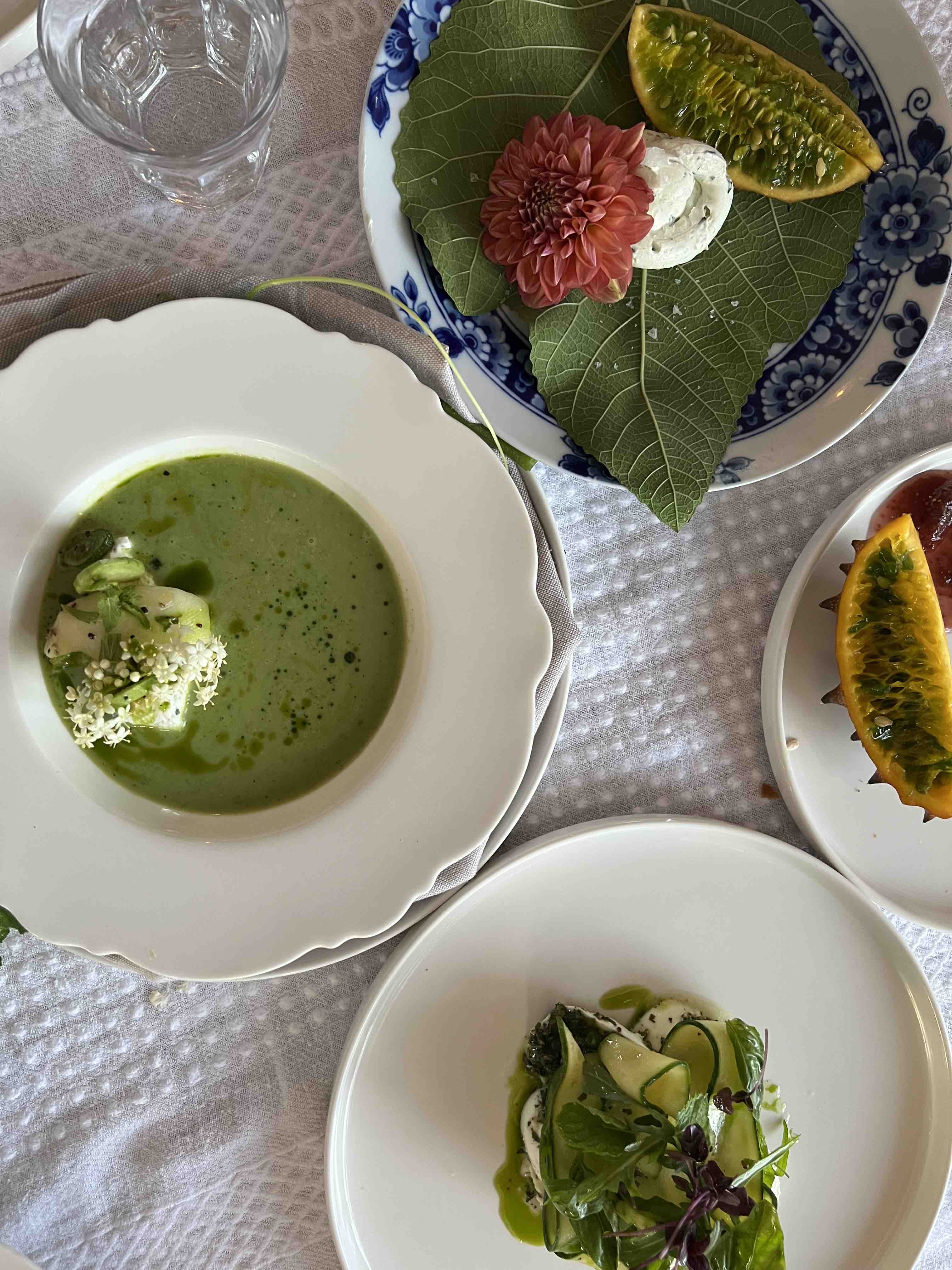 INTRO
Visiting Franschhoek is a must for food (and wine) lovers. For, the village features some of the best food and wine in South Africa. Moreover, many of the restaurants here have won world-class awards.
Additionally, the vineyards offer sensational wines in breathtaking natural settings. Furthermore, Franschhoek boasts a fascinating culture and history too. Therefore, once you've been you'll want to visit again and again.
However, Franschhoek's wide range of world-class restaurants might make it difficult to choose where to eat! Fortunately, we're here with a guide to some of the best restaurants in the area.
Don't miss my top tips below to make your Franschhoek trip unforgettably delicious by finding out its best restaurants…
CHECK MY GUIDE TO 10 BEST RESTAURANTS IN STELLENBOSCH HERE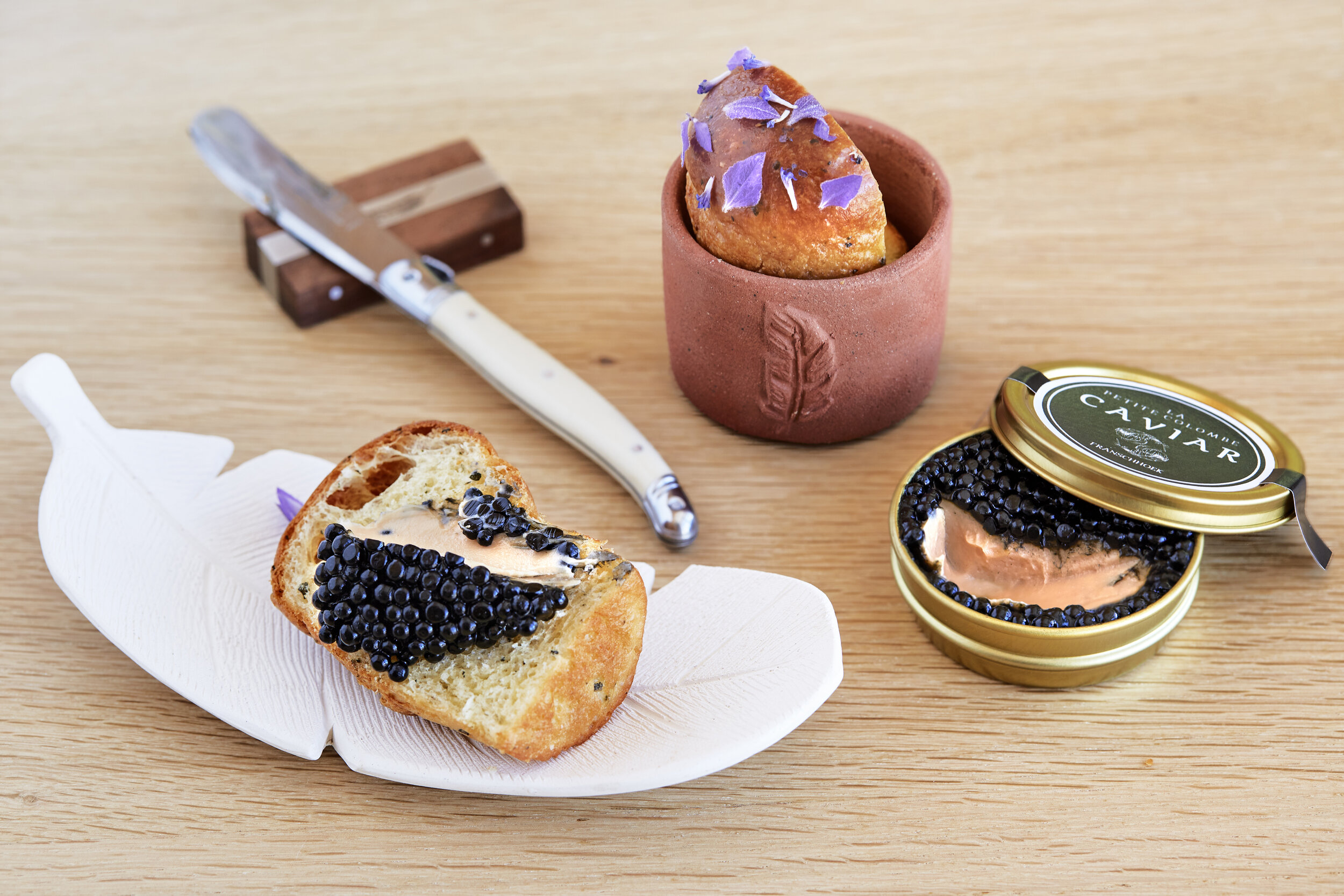 FRANSCHHOEK BEST RESTAURANTS
THE BABEL AT BABYLONSTOREN
MAISON – CHEF'S WAREHOUSE
LA COTTE
THE TABLE AT DE MEYE
THE WERF AT BOSCHENDAL
LA PETITE COLOMBE
LA RESIDENCE
EPICE
GRANDE PROVENCE
ORANGERIE AT LE LUDE
1. THE BABEL AT BABYLONSTOREN
Babel is the world-famous restaurant at the magical farm hotel Babylonstoren. And there is a reason for this fame! You cannot come to Western Cape in South Africa and not experience it!
Housed in a former cowshed, its whitewashed walls and sleek glass screens give it both a traditional and a contemporary feel. Babylonstoren has a 'farm-to-fork' philosophy, meaning much of the food on offer will have come from within a stone's throw of your table.
Therefore, the menu changes seasonally. However, expect grilled meats and fresh, zingy salads as standard. Our top pick is the beef fillet served on the bone with red onion and a glug of Babel's own red wine. Additionally, enjoy your meals with a range of superb wines from Babylonstoren's vineyards – heavenly!
Babel is a perfect option for families and group bookings. However, those after a more casual meal might prefer Babylonstoren's Greenhouse or Bakery.
CHECK MY FULL & HONEST REVIEW OF BABYLONSTOREN HERE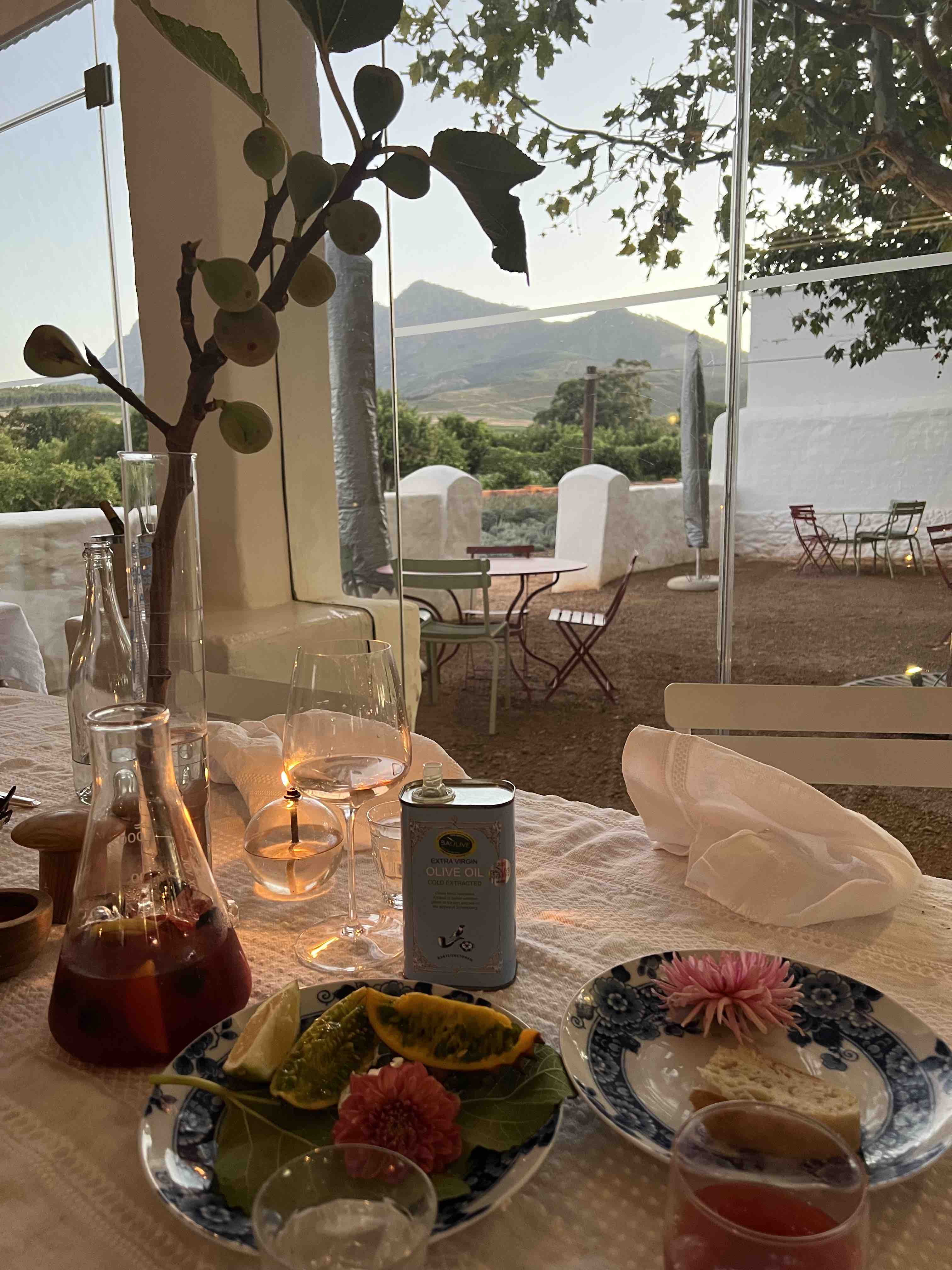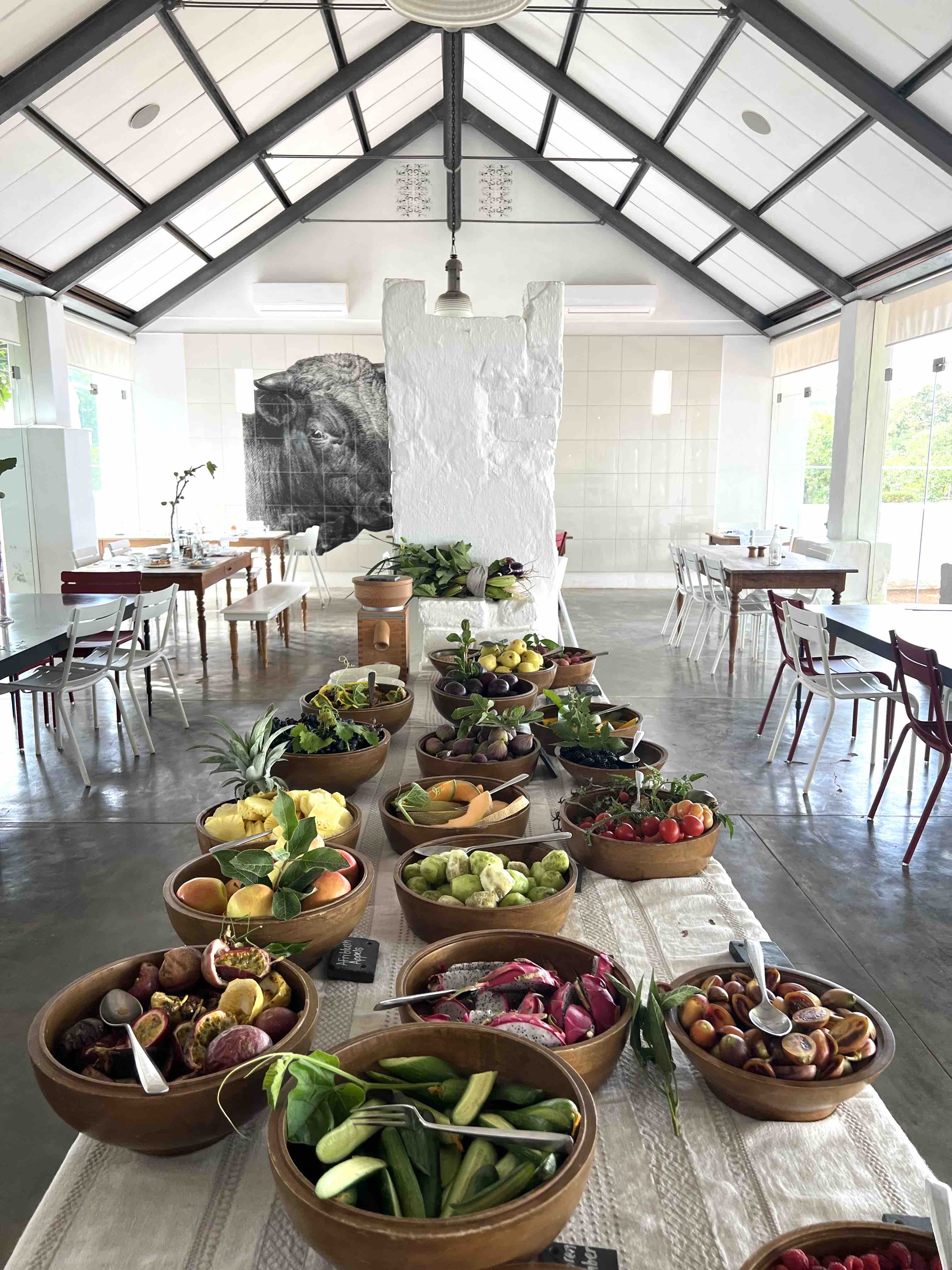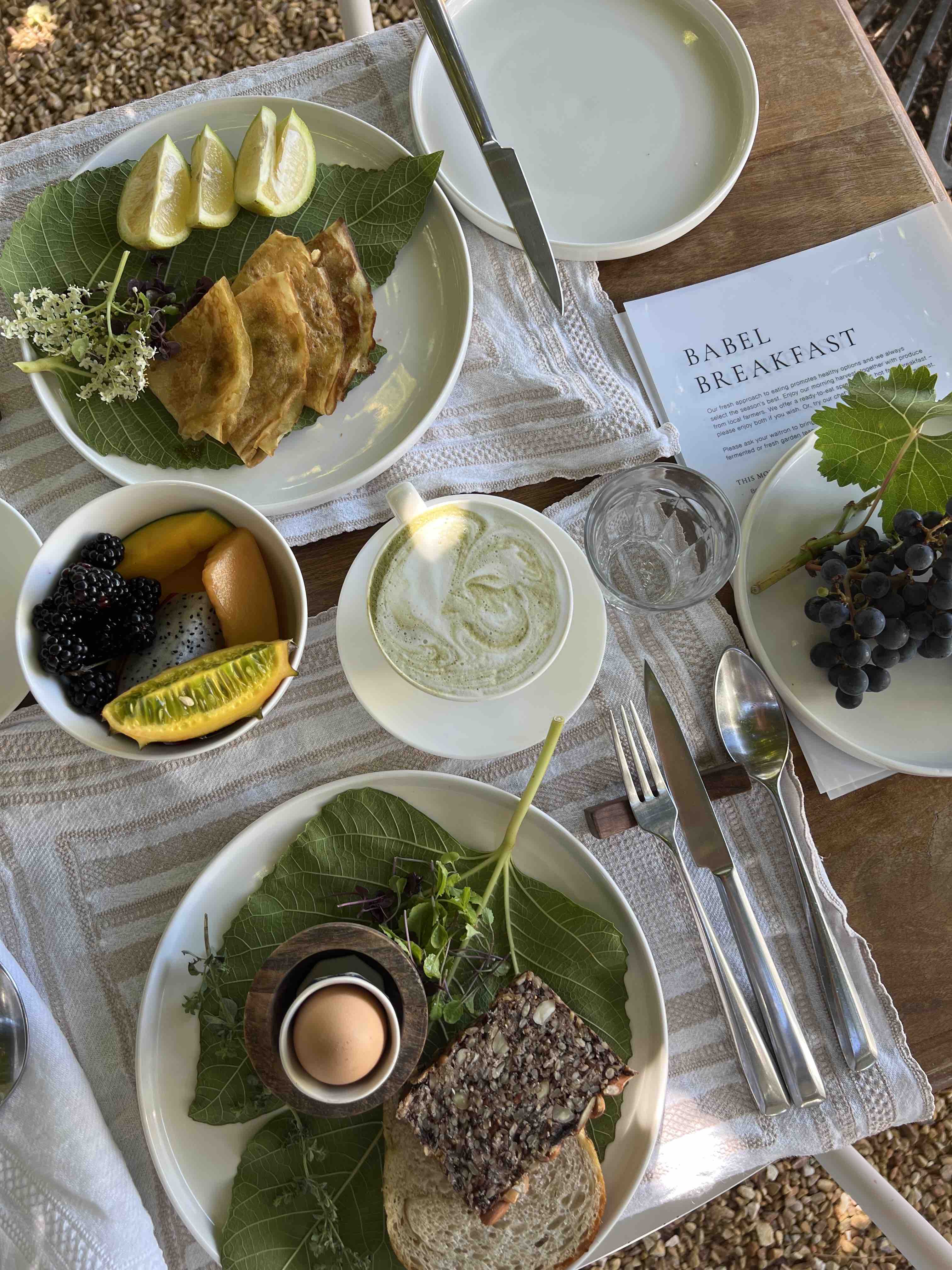 2. MAISON – CHEF'S WAREHOUSE
Expect incredible farm-style eating here at Maison. This is a hard contester for the best restaurant in Franschhoek and you absolutely must add it to your itinerary.
Maison Estates produces world-class wines in the Franschhoek Valley. Fortunately, the onsite restaurant Chefs Warehouse lets you pair these wines with delicious food. Expect relaxed fine dining here, with set menus of small plates of superb, locally-sourced food. These will satisfy every taste, with tapas ranging from roasted duck to sashimi. Moreover, there are great options for veggies and vegans too. I was pregnant during the visit and the staff easily adapted menu to my needs.
The interior is all light wood and pristine, but you really want to sit outside under the trees, amongst the chickens. Our kids absolutely loved it! ted, a delicious lunch or dinner spot for tapas. It's the families' favourite!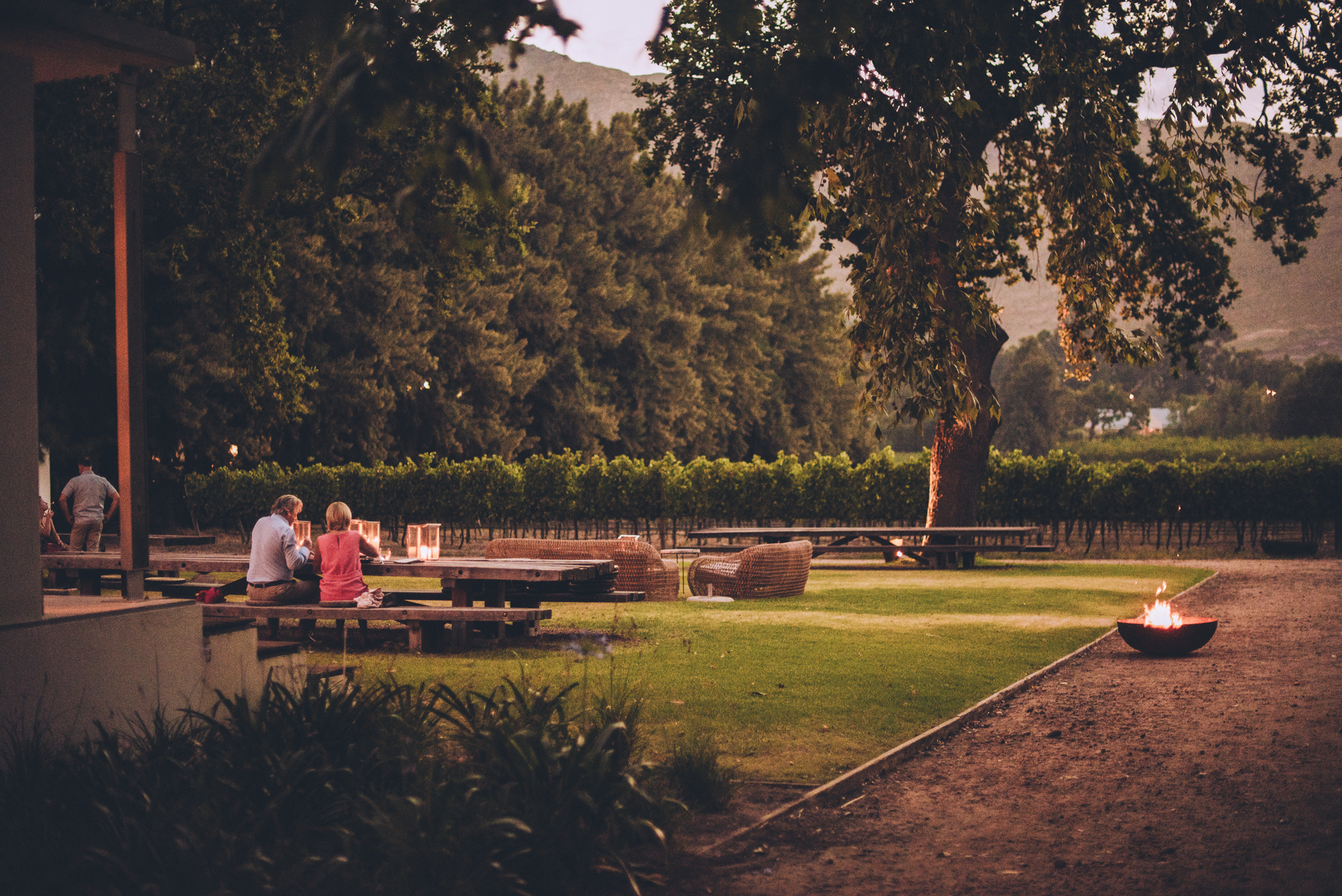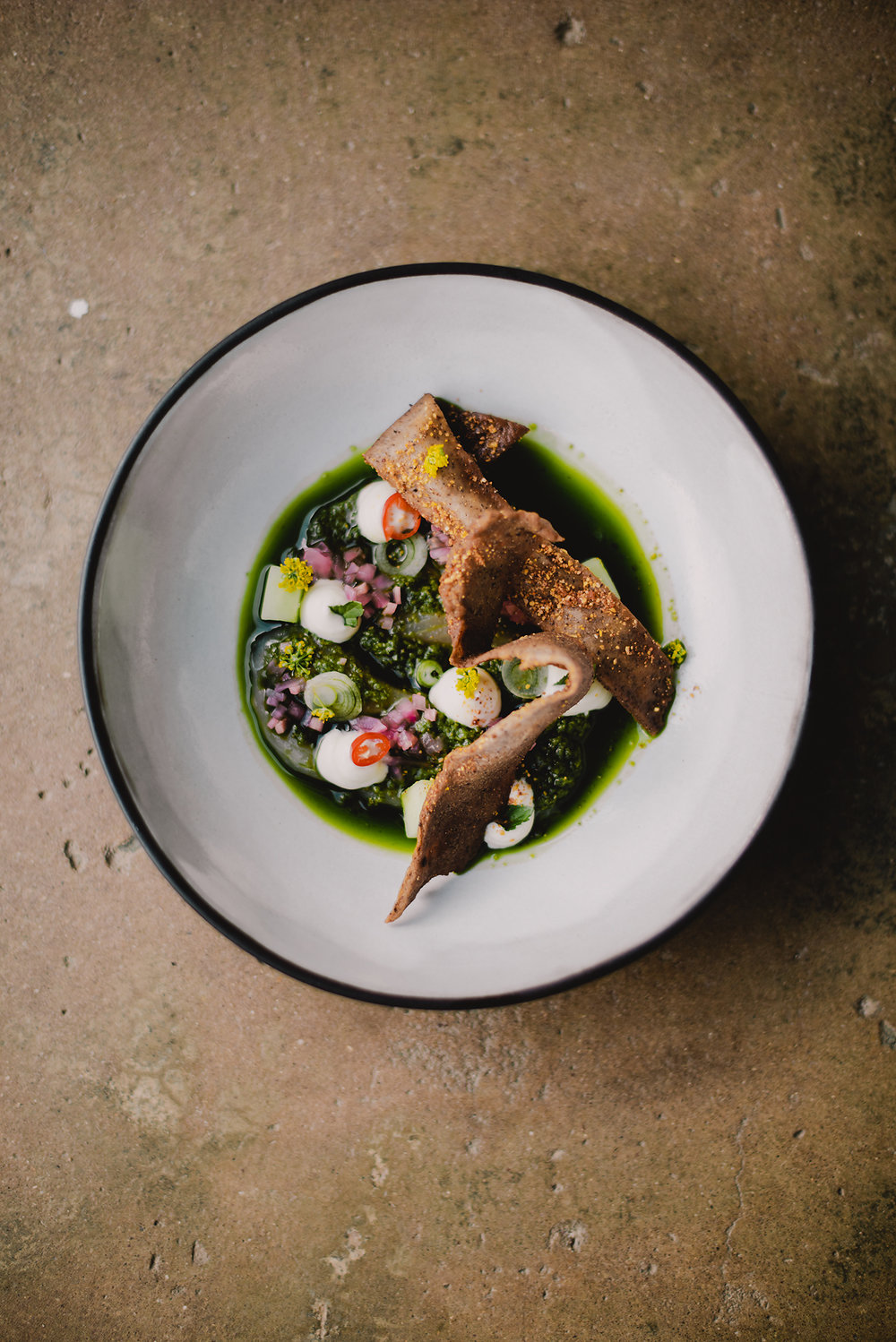 CHECK MY GUIDE TO 10 BEST BOOKS ABOUT SOUTH AFRICA HERE
3. LA COTTE
Another favorite on my list of Top Restaurants in Franschhoek. La Cotte is within walking distance of the center of Franschhoek. Its design is pastel and playful. I am sure you have already seen it on your Instagram. Again make sure to reserve the table on the terrace!
La Cotte currently only serves breakfast and lunch, so plan around it! Our top picks would be the Nguni beef burger or Franschhoek trout with an oyster glaze and Japanese mayo. The garden salad is a must-try, and changes every day based upon what the chef has picked!
Also, La Cotte is ethically responsible, meaning its food does good as well as tasting good. It donates surplus food to local charities, as well as selling its produce for good causes. Additionally, it uses solar panels. Therefore, La Cotte is a casual dining place perfect for the whole family. It is also an excellent and affordable hotel!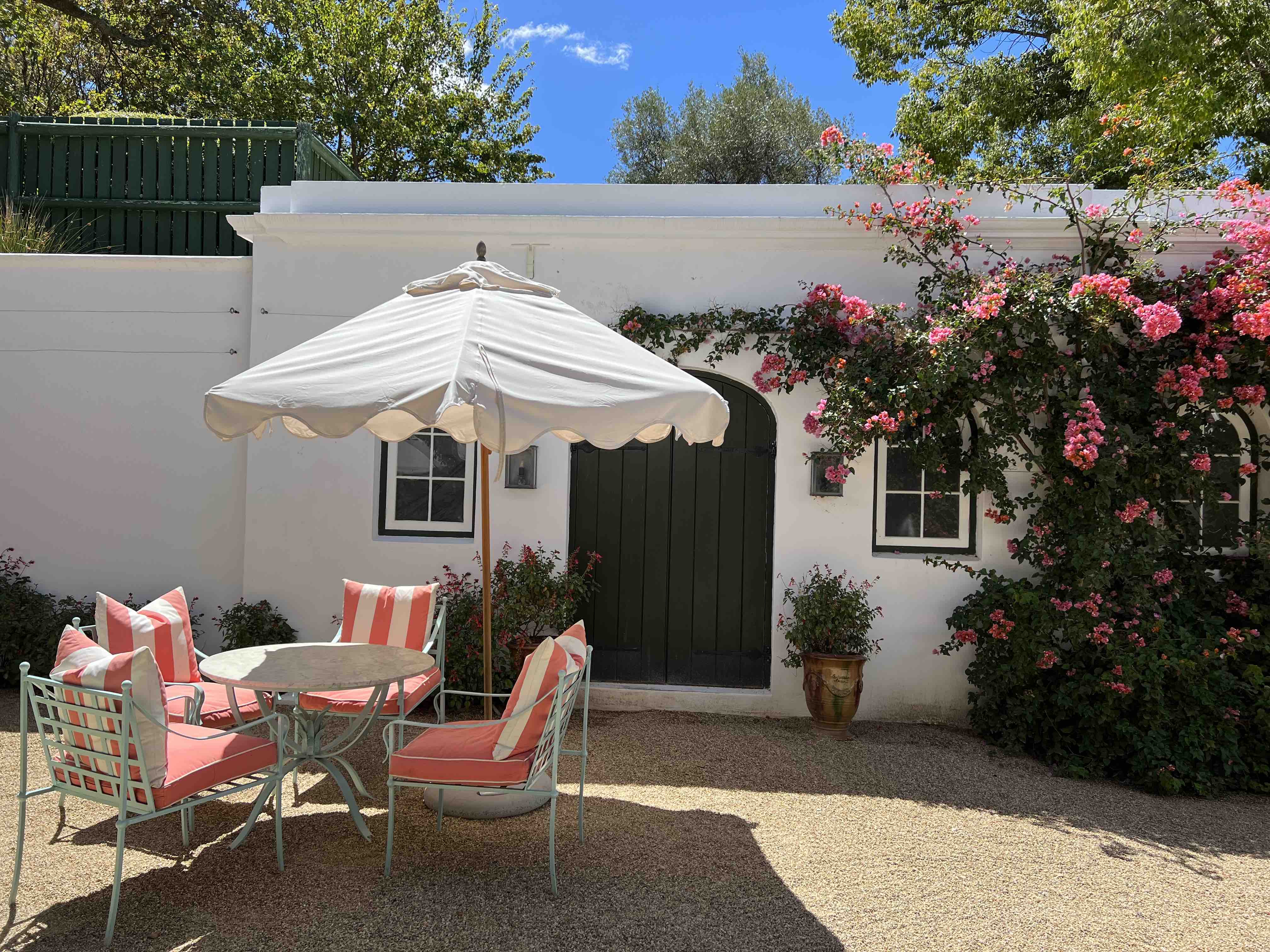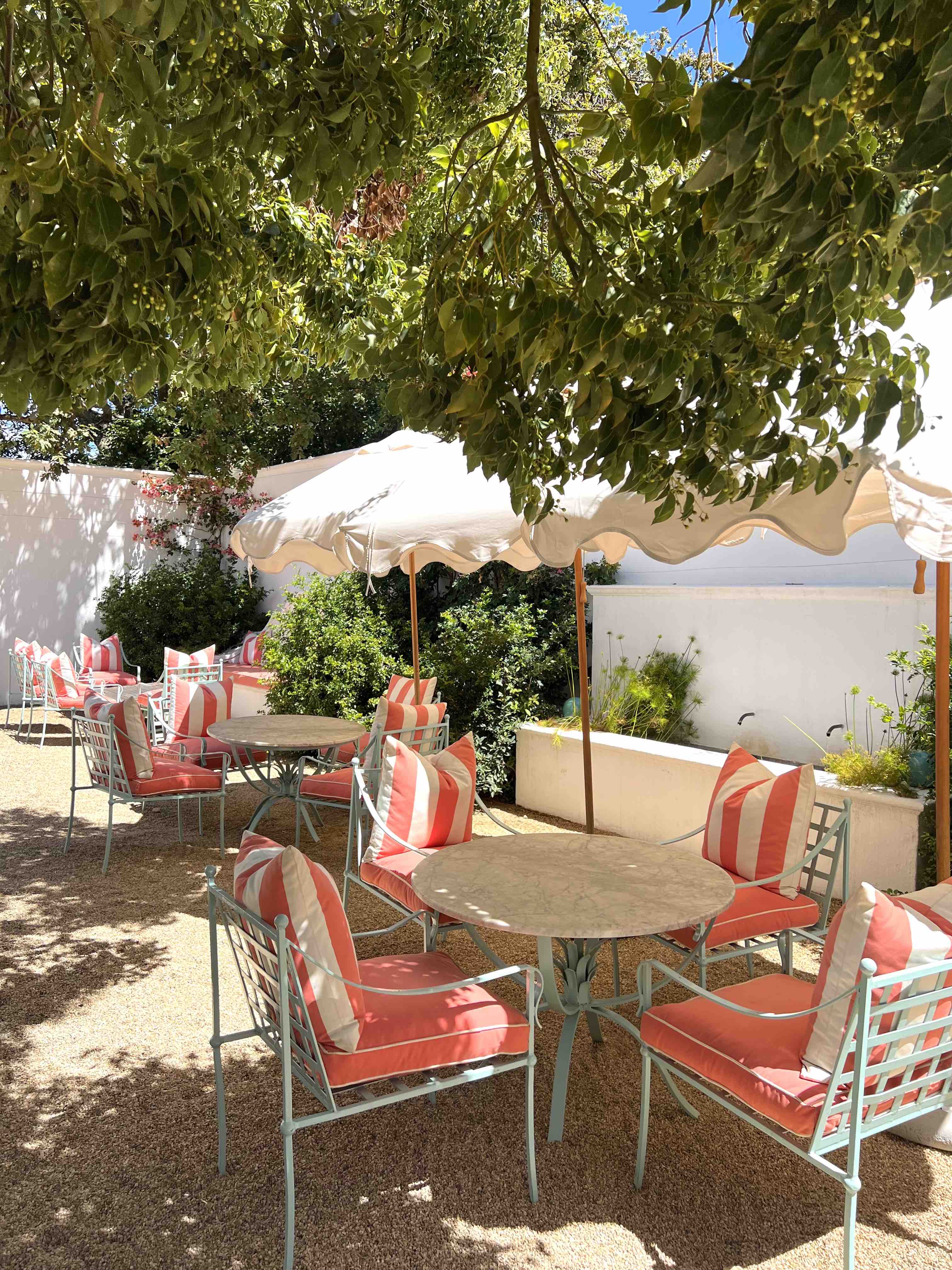 3. THE TABLE AT DE MEYE
Located on the De Meye Wine Farm, The Table offers a down-to-earth delicious approach to dining. Imagine eating in the big garden under the shade of nearby oaks in a very familiar atmosphere.
A three-course, sharing option is the only choice and it is a great choice! Moreover, this changes weekly or sometimes daily depending on the local, seasonal produce available. It really is that fresh! A typical menu includes mouthwatering, 15-hour braised lamb, alongside tasty local cheeses, and expertly-prepared salads and vegetables.
Finally, children are welcome and a special menu can be prepared for them with advanced notice. Our kids run around the estate between courses and couldn't be happier!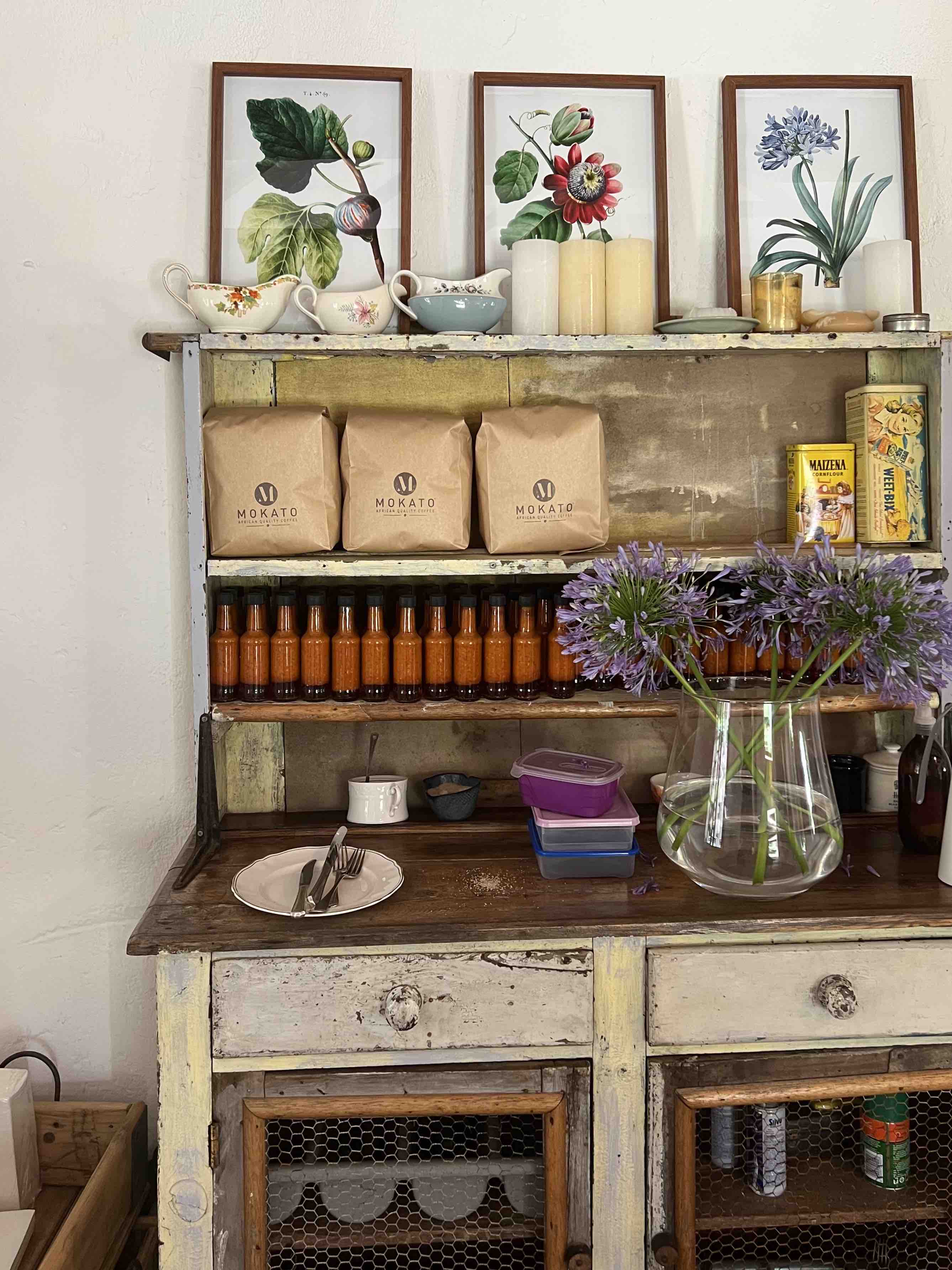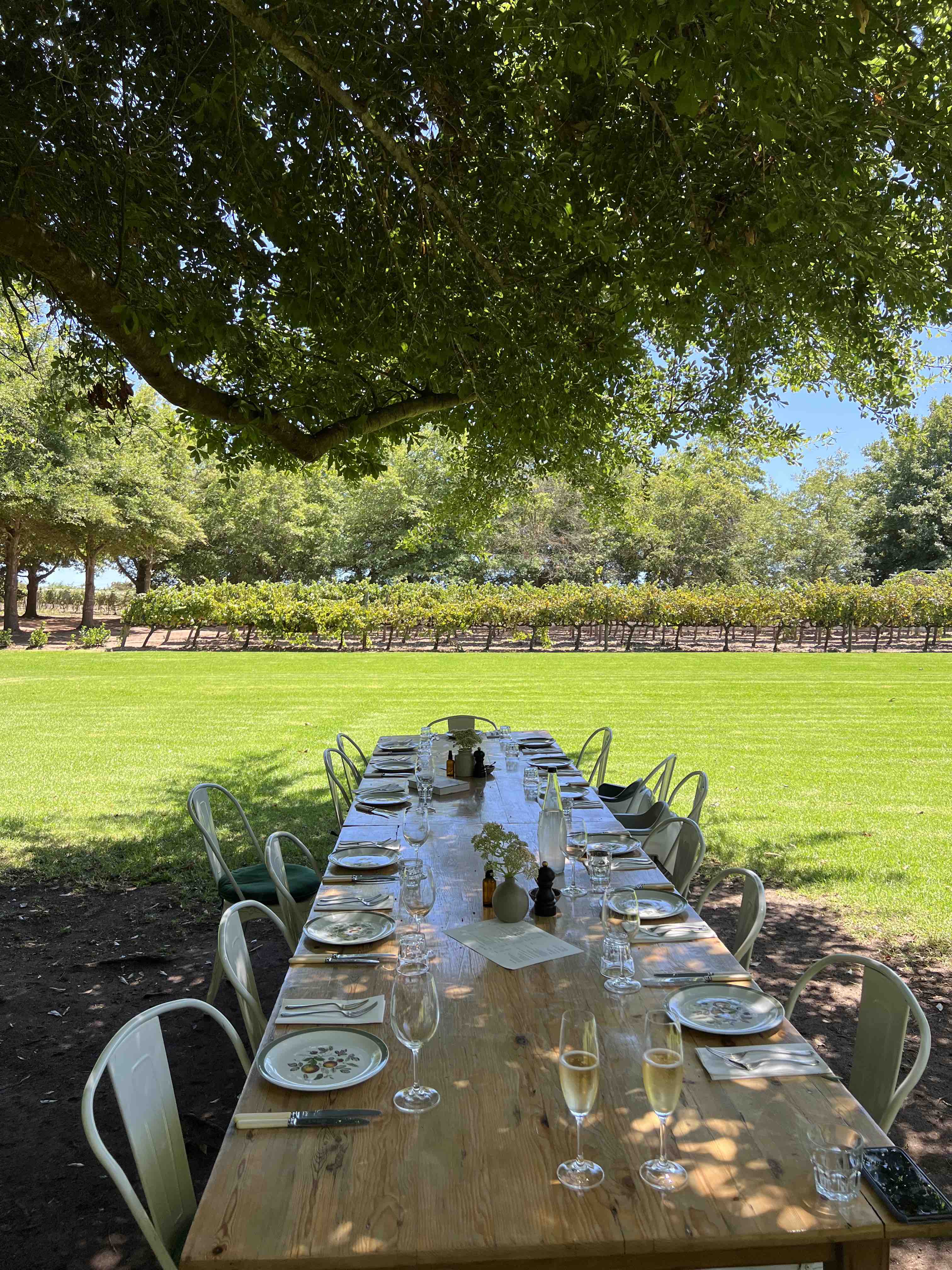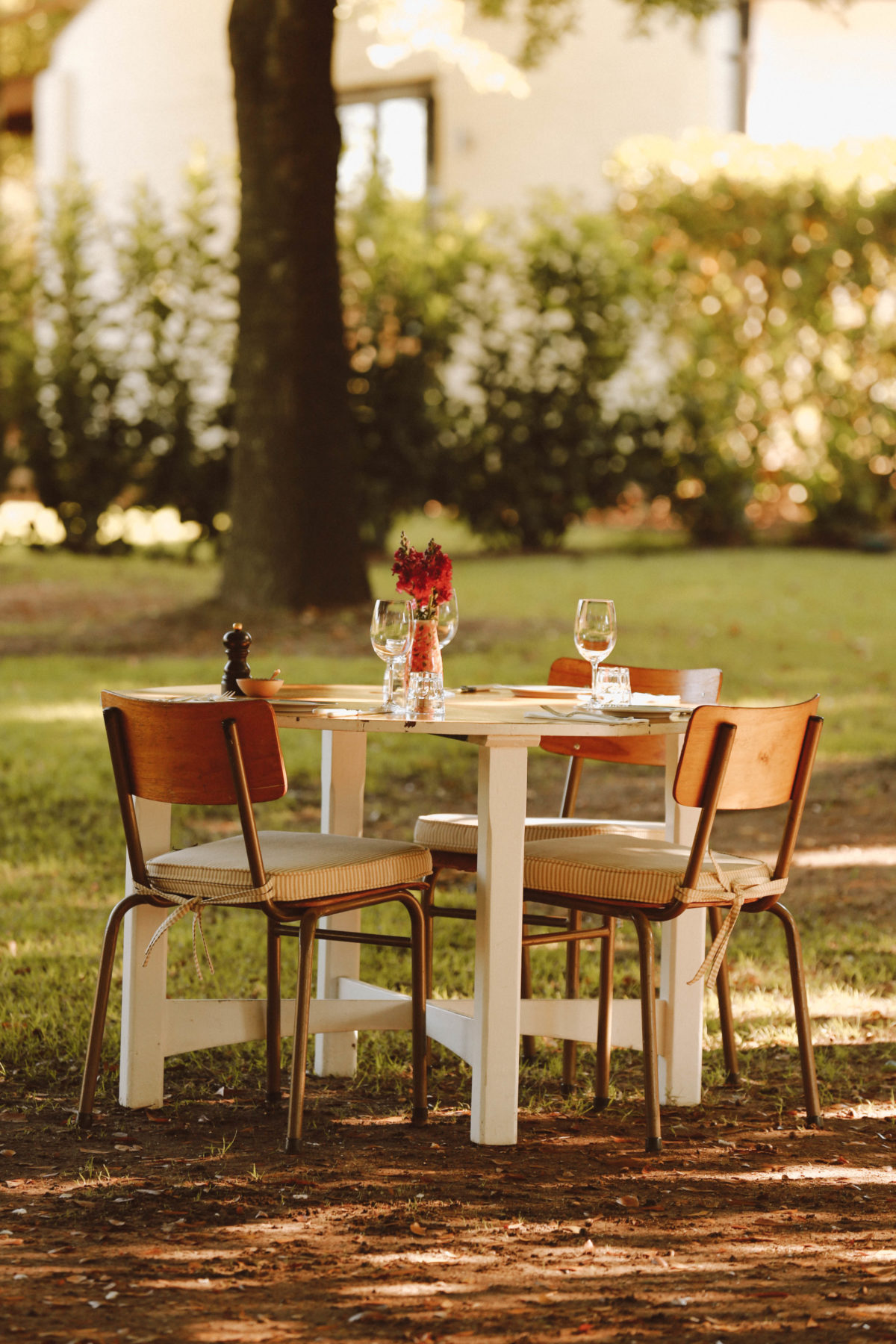 5. THE WERF AT BOSCHENDAL
The Werf is in the former wine cellar of the Manor House at Boschendal, another of Franschhoek's excellent farm and hotel estates. Like Babel at Boschendal, The Werf prides itself on its 'soil to fork' dining.
Therefore, expect top-quality beef and lamb for mains, or a variety of excellent small plates to share. These range from roasted pumpkin to pickled mussels. The atmosphere here is more casual than other restaurants on this list, and prices are also lower. That said, the dining experience is truly great! Therefore, it is ideal for families – it even has a dedicated kids' menu. Otherwise, the Werf makes the most of Boschendal's stunning nature with a conservatory and terraces giving onto the vibrant food gardens.
CHECK MY FULL & HONEST REVIEW OF BOSCHENDAL HERE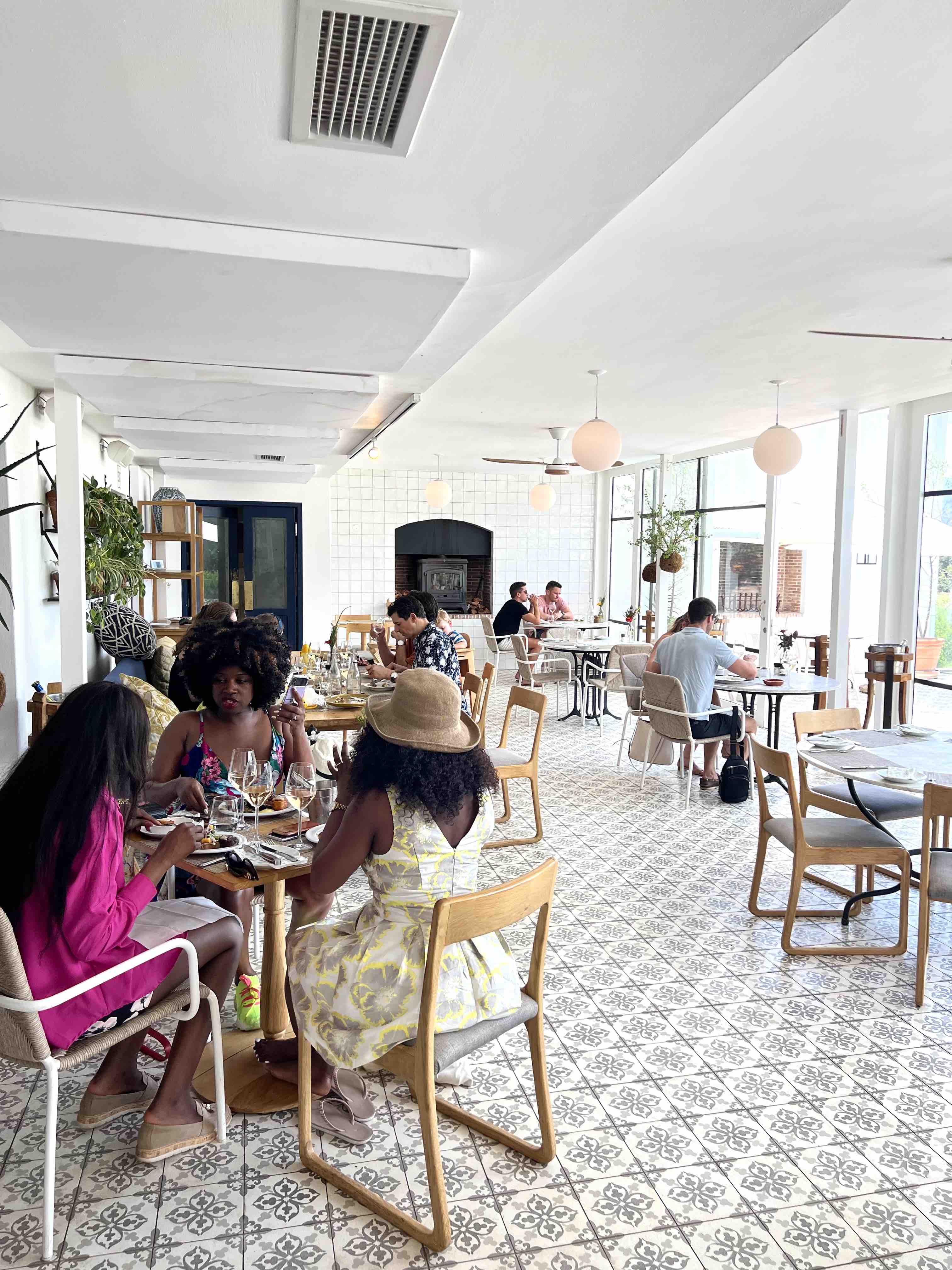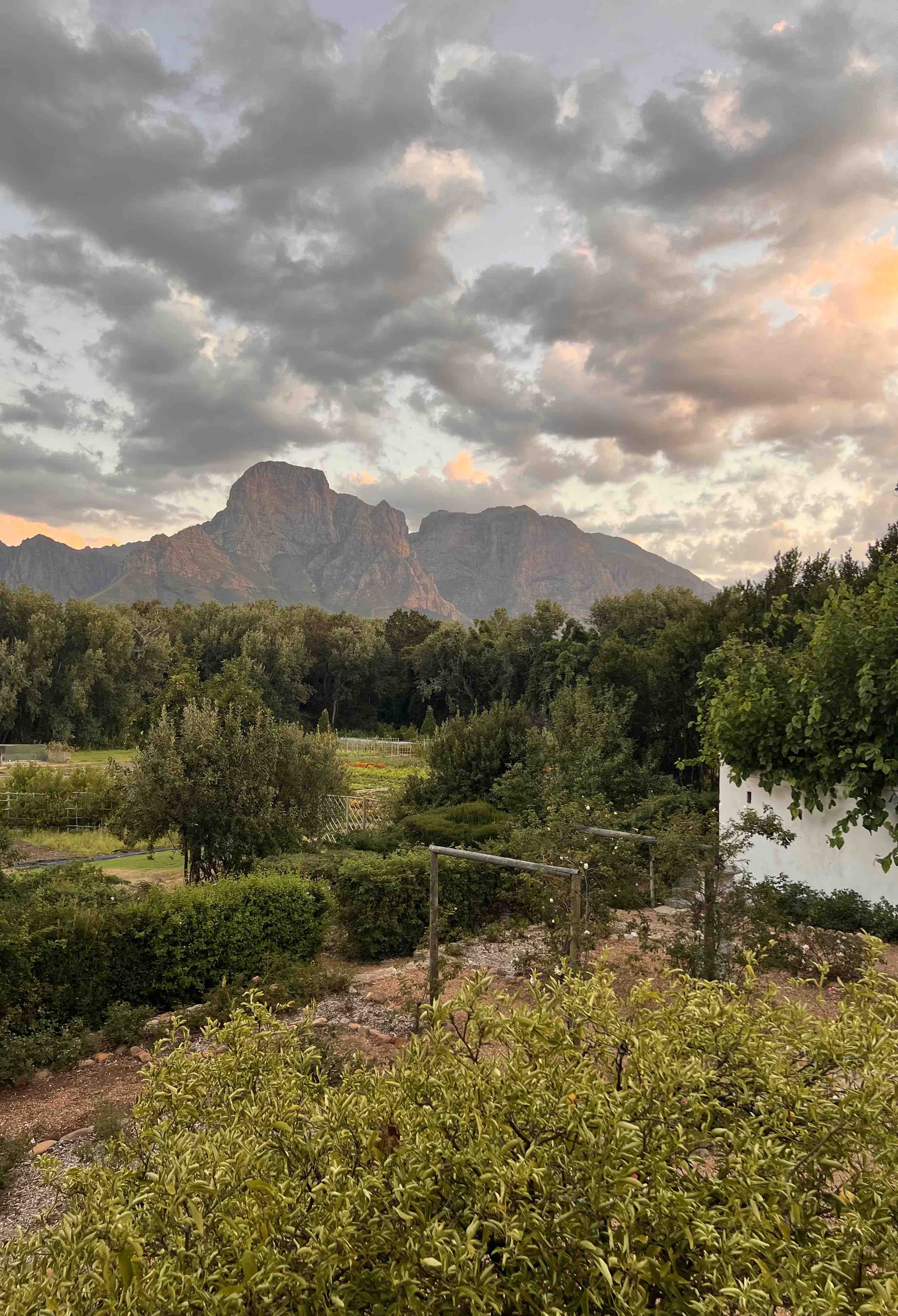 6. LA PETITE COLOMBE
La Petite Colombe offers a fine dining experience to die for. Its limited selection of tasting menus boasts course after course of delicious, locally-sourced food. Opt for the Chefs Experience for delightful plates including oysters with carne asada and grapefruit, or a Cape Malay tuna, cilantro, and coconut dish. Equally, there are delicious vegetarian tasting menus too.
Nestled in the valley of the gorgeous Leeu Estates, La Petite Colombe also has magnificent views of the surrounding landscape. Be aware this is a very elegant restaurant, not suited to families, and the dining experience is rather a lengthy one, so it really is for foodies! Expect elegantly dressed, sophisticated clientele to match.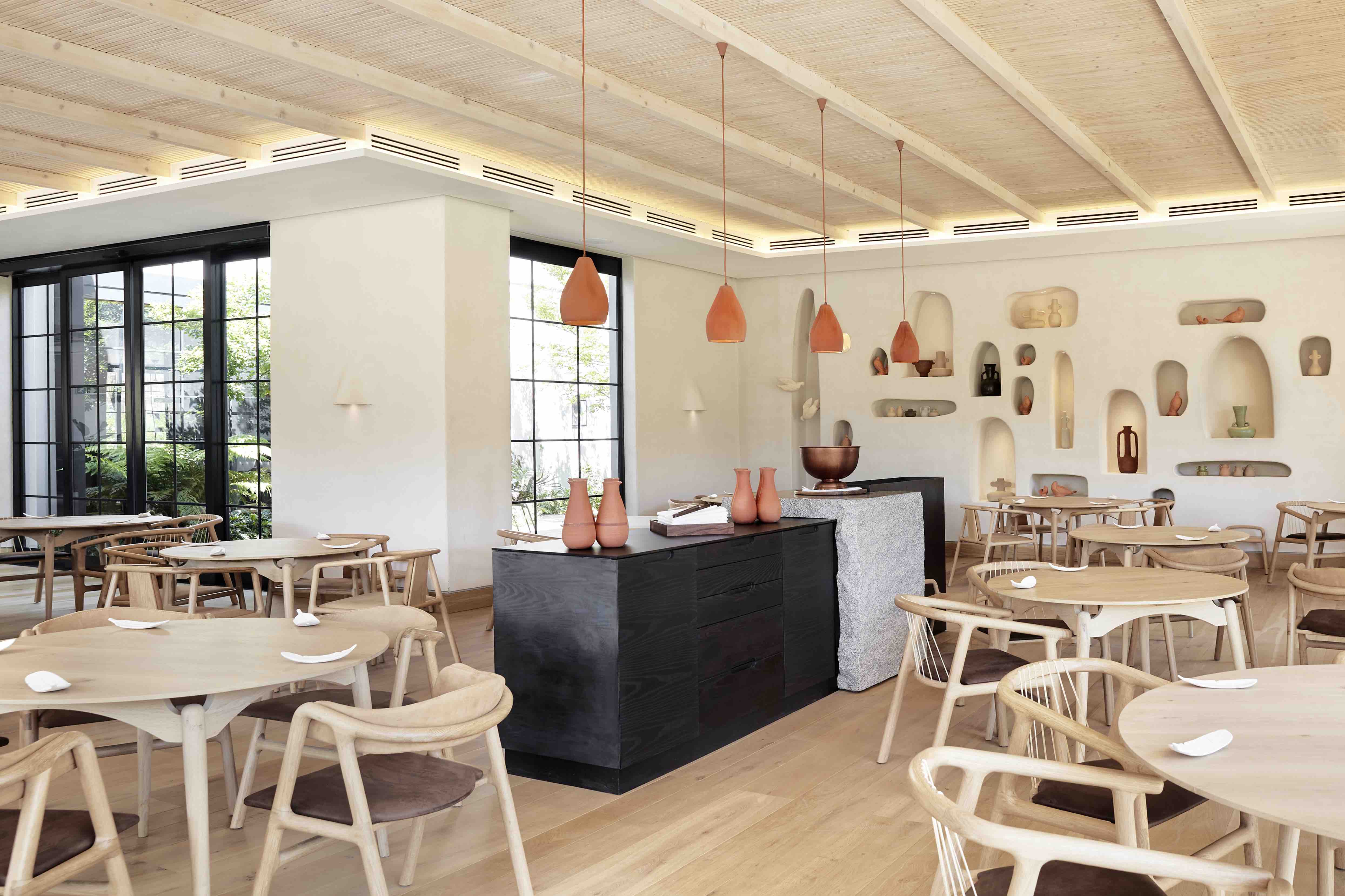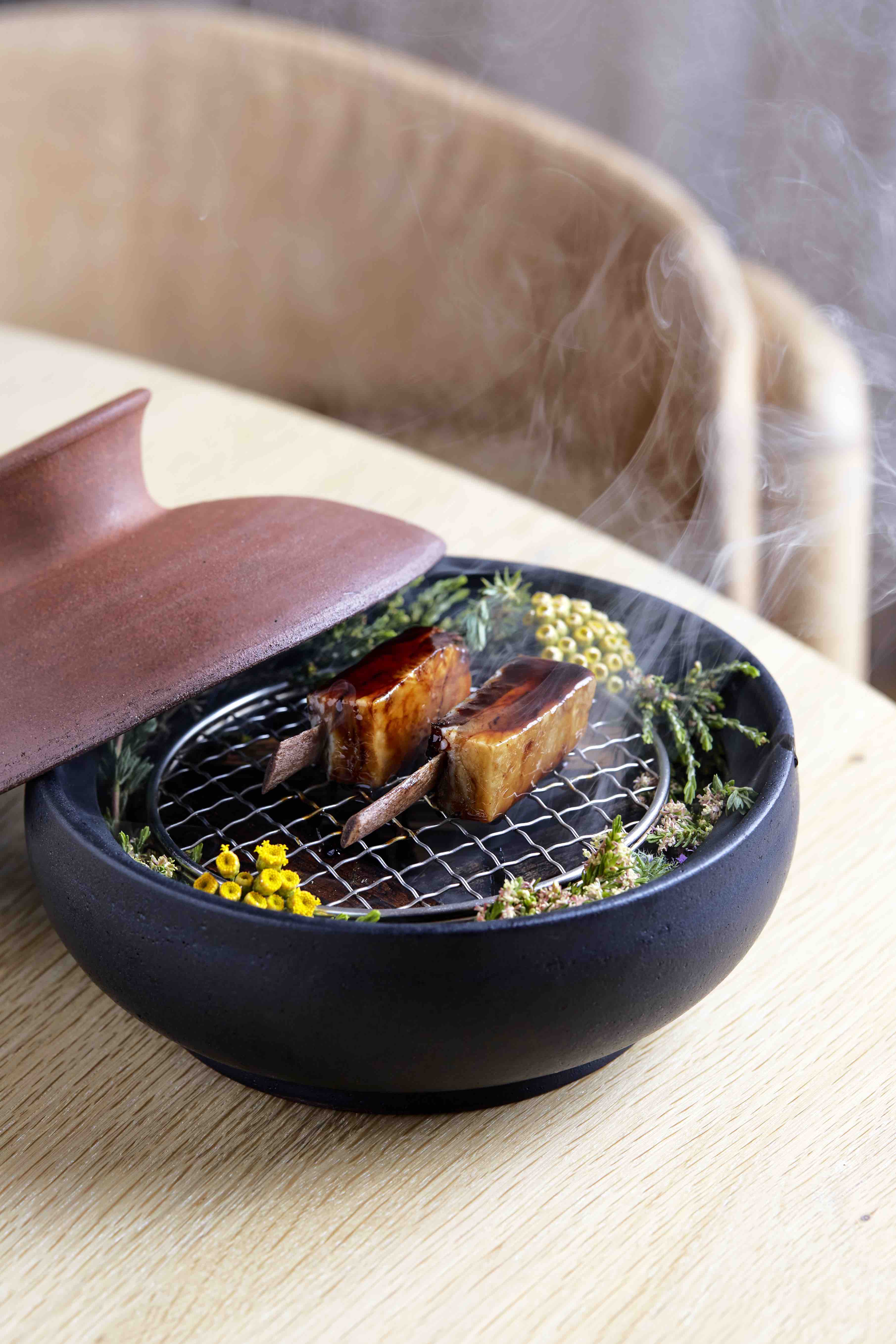 7. LA RESIDENCE
La Residence is one of the most luxurious hotels in Franschhoek. Therefore, it is unsurprising how superb its restaurant is. It offers breakfast, lunch, afternoon tea, and dinner. Local, seasonal produce finds its way into imaginative dishes such as the pistachio-roasted Kudu loin.
The highlight of the visit is to enjoy lunch on the Loggia overlooking the pond and stunning landscape. Otherwise, choose the Great Hall for dinner. Here, relax beneath chandeliers and beside roaring fires. Therefore, it provides the perfect mix of coziness and luxury. Finally, hotel guests here can even consult the chefs in advance to craft the perfect menu for their stay. Families are welcome, but dinner is a fairly formal affair.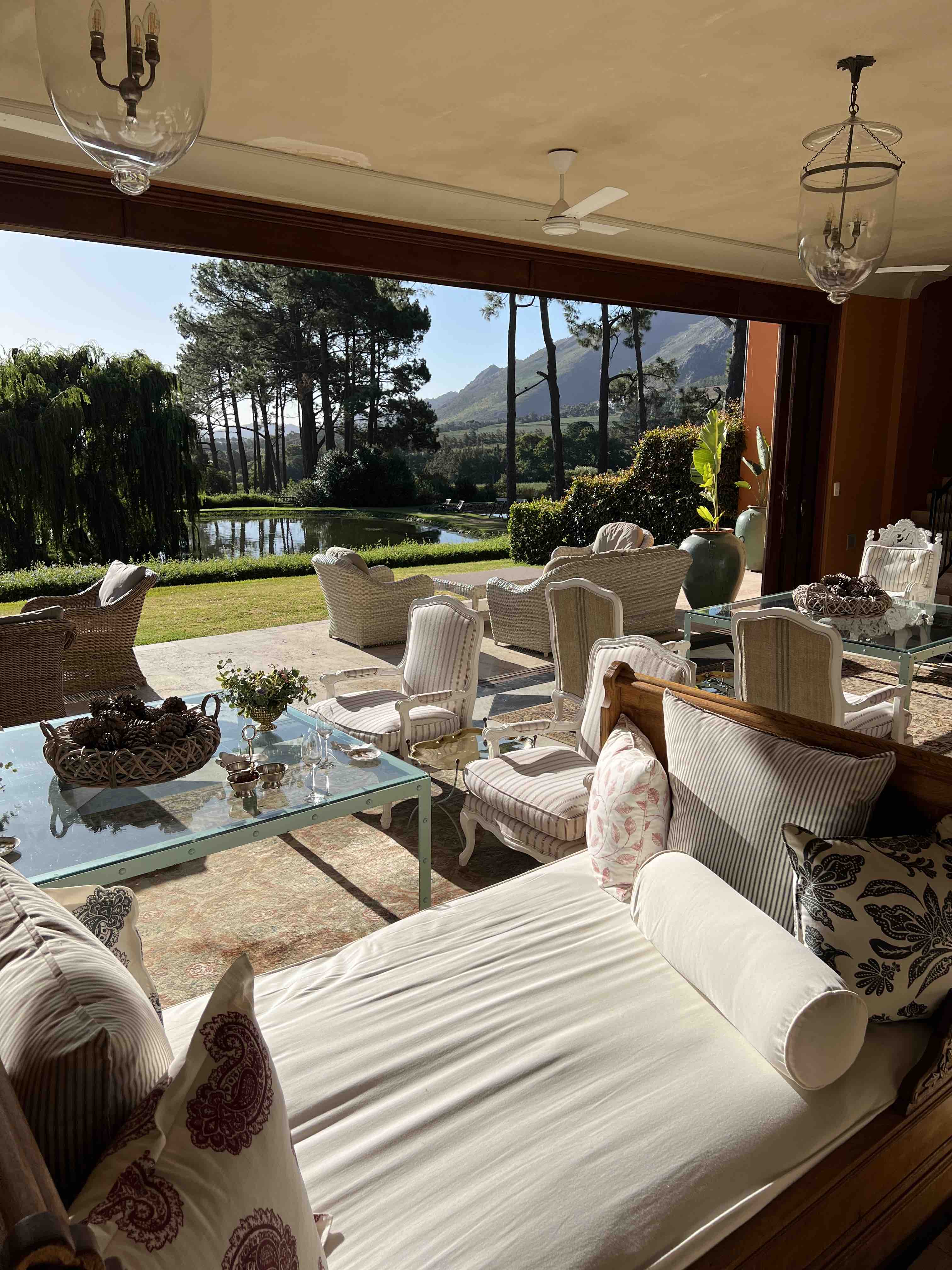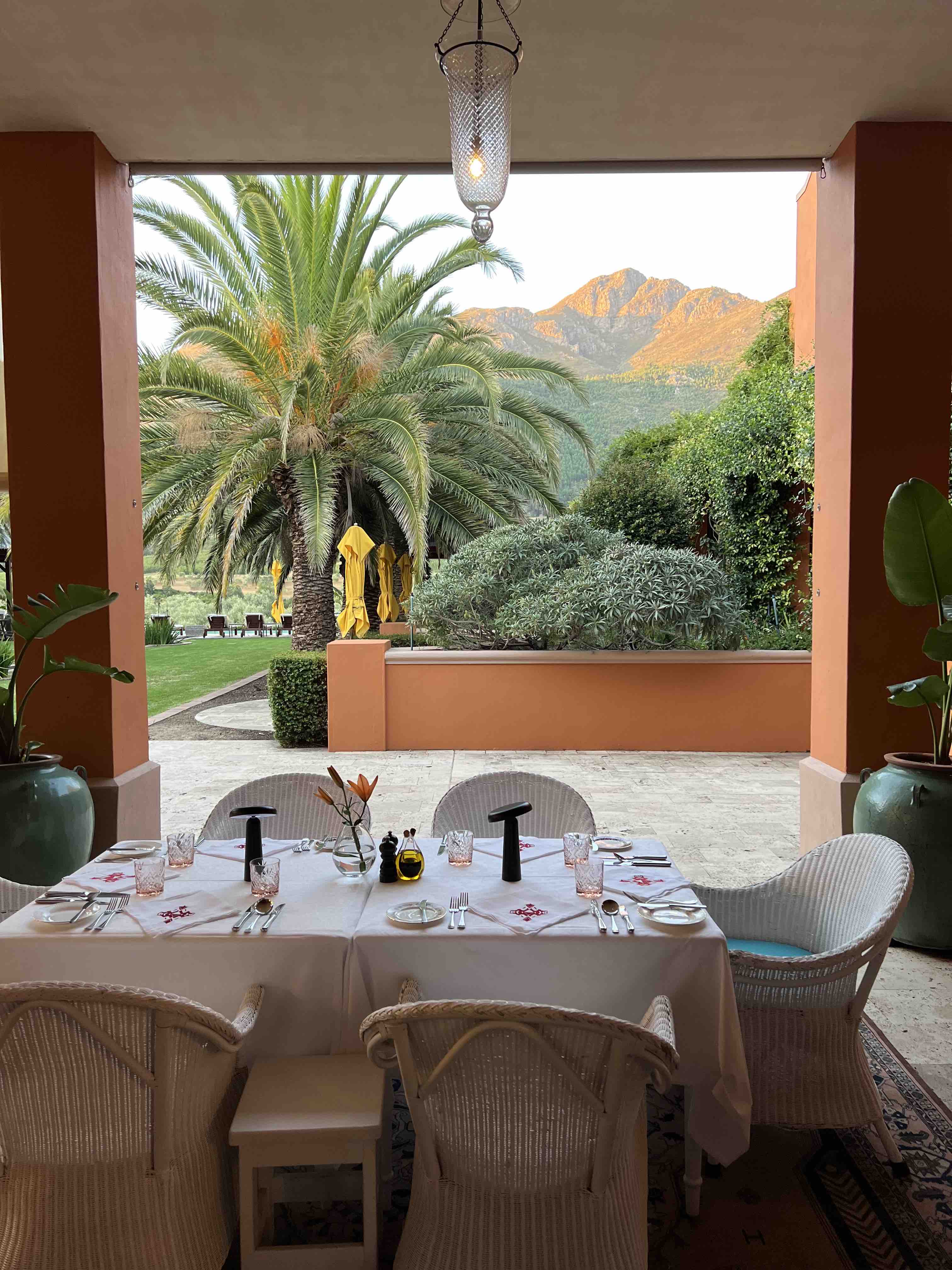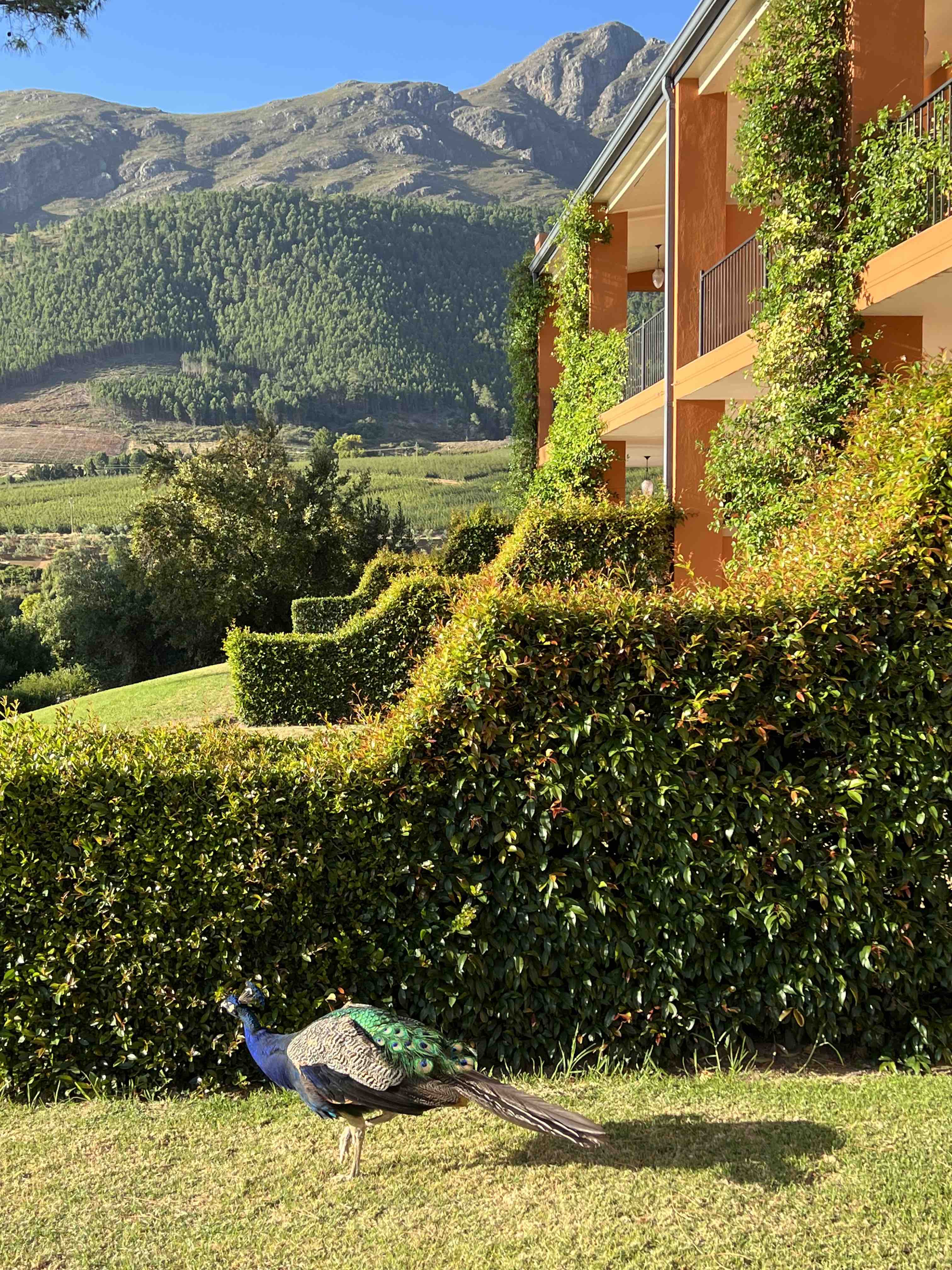 8. EPICE
Epice is another sophisticated, fine-dining restaurant in Franschhoek from the team behind La Petite Colombe.
Located in the chic Quartier Francais, Epice is designed in a palette of dark reds and browns. Moreover, the furniture and decor features Chinese and Japanese touches. Therefore, its peaceful, refined atmosphere is perfect for individuals, couples, or small groups.
Here, you can expect delicious tasting menus of mostly Asian-inspired dishes. Therefore, local flavours and produce are used in bold, stunning ways. For example, meat eaters will love the beef with jalapeno, cherry, and ginger. Otherwise, a phaal curry tofu roti with cilantro is a mouthwatering vegetarian option.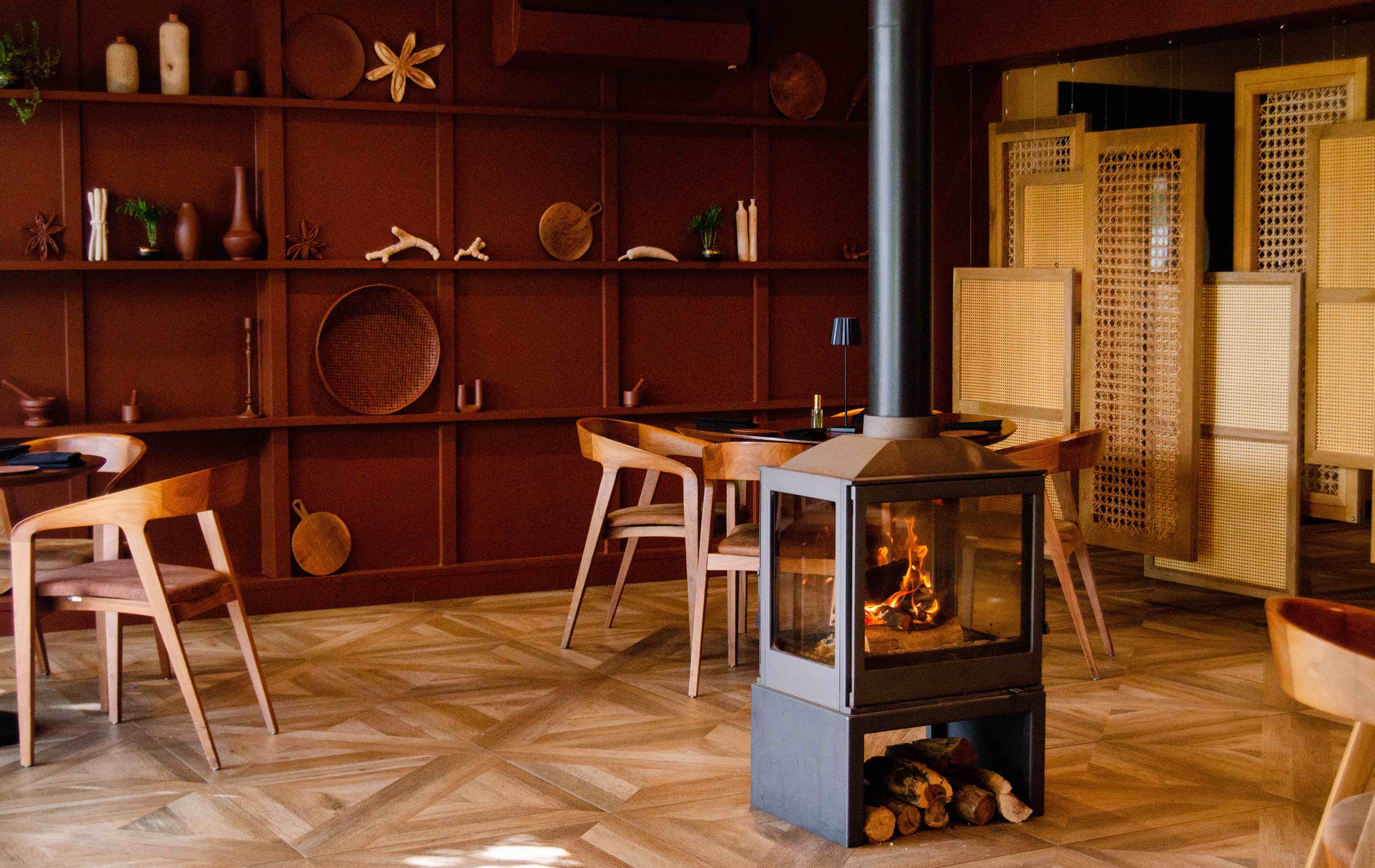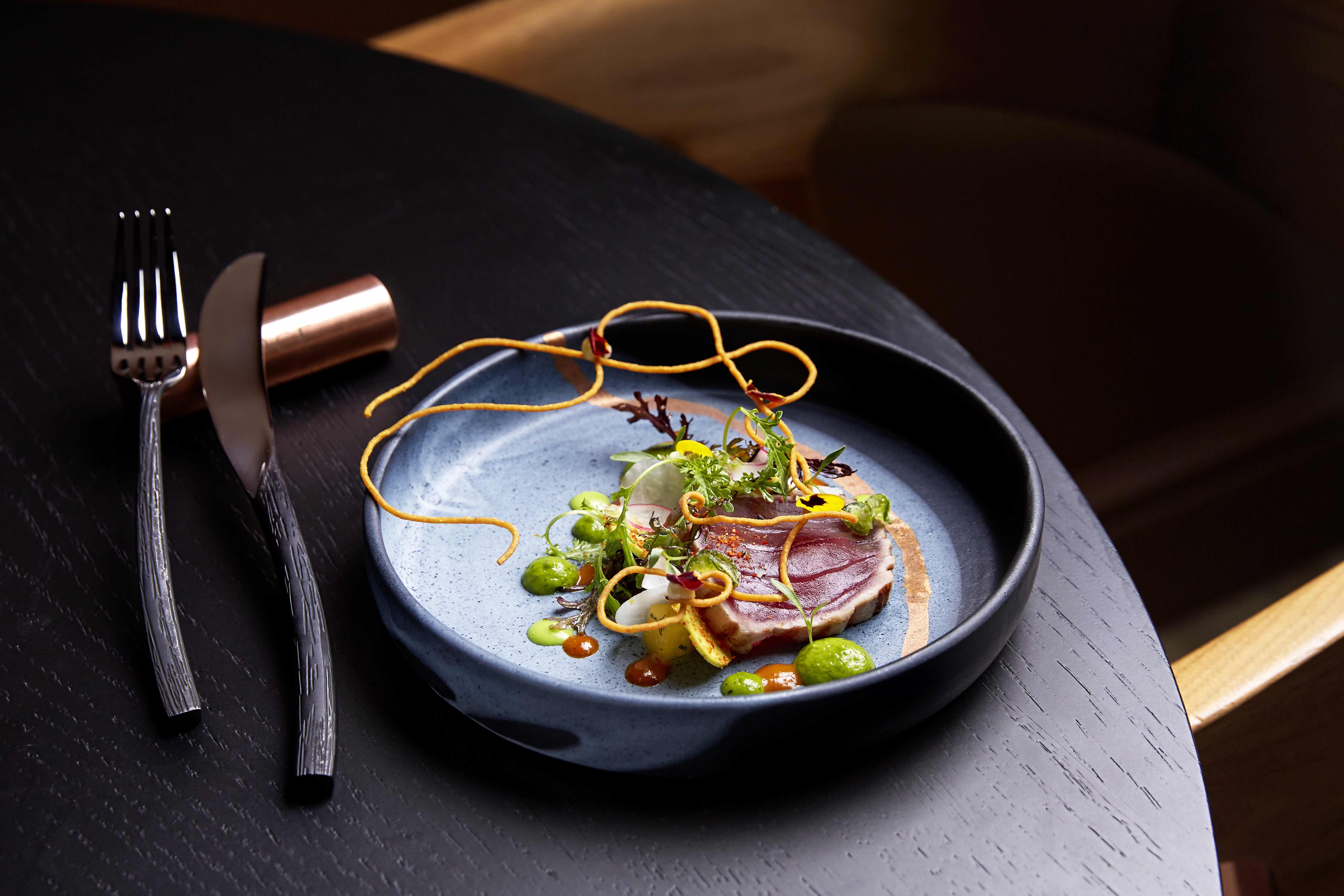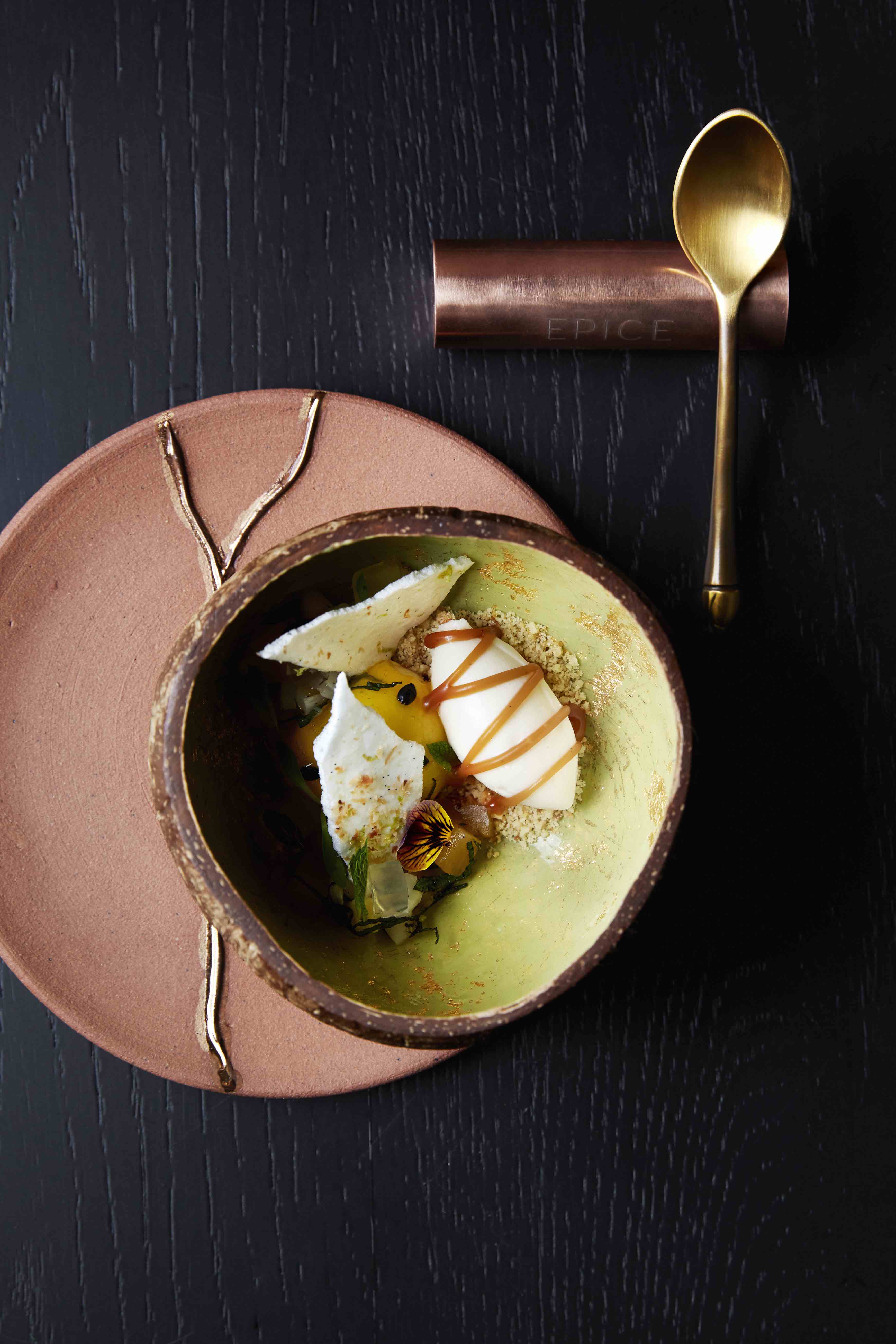 9. GRANDE PROVENCE
The Grande Provence Estate has been providing wonderful wine and produce for more than 300 years. Therefore, it is little wonder that its restaurant offers delicious local dishes.
Inside, the restaurant is pretty formal. However, there are large outdoor seating areas, too – perfect for guests with children!
Obviously, fresh, local meat and fish are the stars of the show here. However, there are more adventurous options in the teriyaki fish or ramen bowls. Otherwise, the wine list is exceptional too.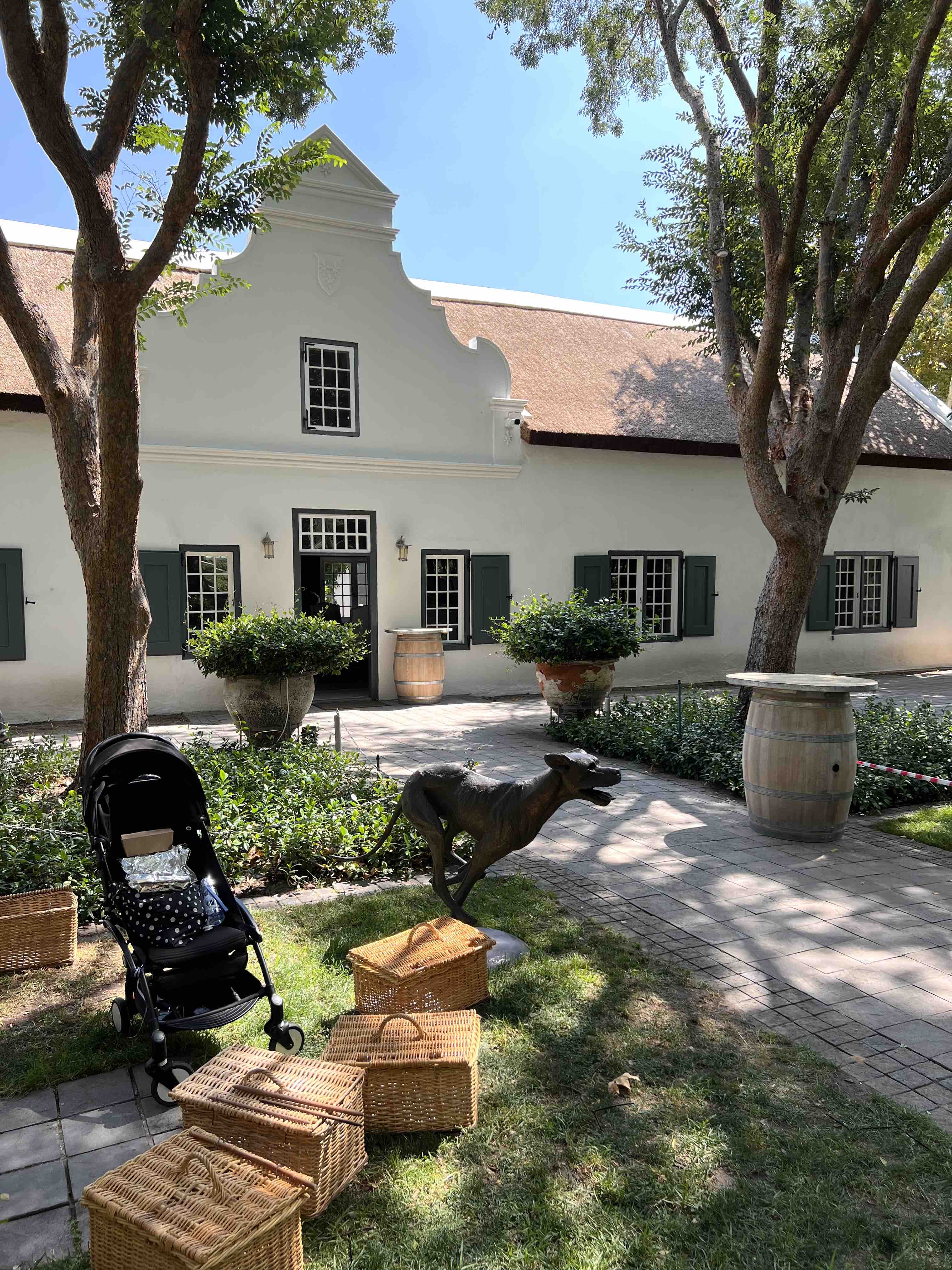 10. ORANGERIE AT LE LUDE
Le Lude is a wine farm that has a spectacular location beneath dramatic mountains. It specializes in creating sparkling wines – Cap Classique. Here you can eat some incredible food at their restaurant Orangerie just minutes from the centre of Franschoek. It serves classic French cuisine using local ingredients, and often with a modern twist.
Our top pick would be the Peking duck breast. Moreover, the Orangerie has delightful morning and afternoon teas. Here, you can enjoy lighter savoury food alongside delicious, freshly-baked sweet treats. Finally, even the decor is classically French, from the cafe-style chairs to the black and white tiles. Therefore, the Orangerie is perfect for couples or fancy family dinners.
Make sure to book in advance!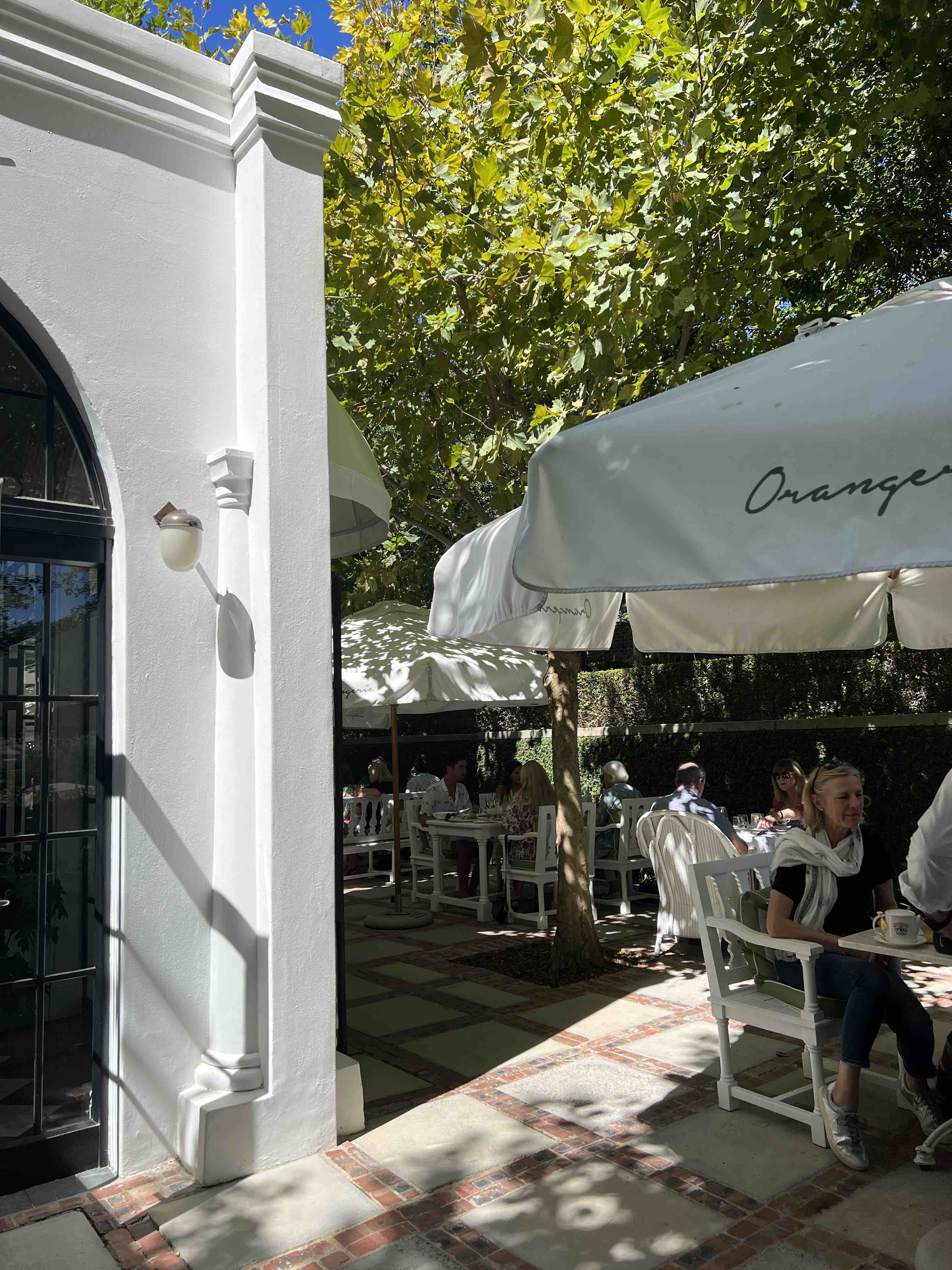 FINAL TIPS
To conclude – if you only had to choose three places from the above list of Franschhoek's best restaurants, then we would recommend the following:
Firstly, Babel – because of its incredible 'farm-to-fork' philosophy and the most impressive gardens. Breakfast here could also be the highlight of your trip!
Secondly, Maison at Chef's Warehouse – to enjoy this incredible relaxing dining experience in such a relaxed atmosphere. Bring a big group of friends and make an afternoon out of it.
And finally, La Petite Colombe for a fine dining experience on a world level.
Enjoy!