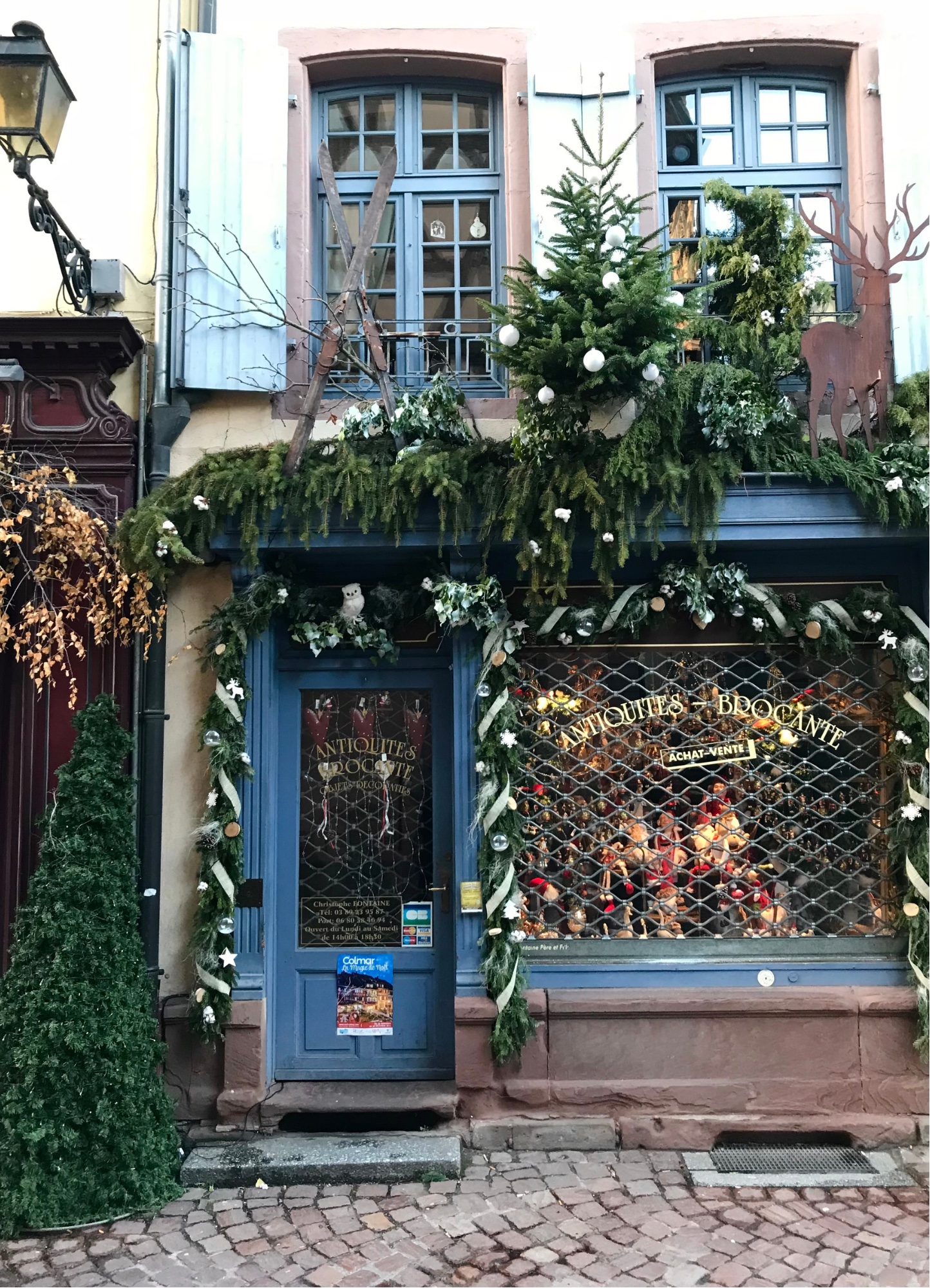 ULTIMATE CHRISTMAS GUIDE TO COLMAR (2023 UPDATE)
Have you ever been to a Christmas Market in Europe? You have not? Then let me quickly convince you why Colmar in France is repeatedly named one of the best Christmas markets in the world. Some would even argue that it is the Disneyland of all Christmas markets in the world.
To make your itinerary planning a little easier, I've put together my Ultimate Guide to Colmar during the Christmas period. From accommodation, restaurants, and top things to do and see, to doing your Christmas shopping, this Guide will get you covered.
I have been to Colmar during Christmas market already four times, let me share with you all I wish I had known before! I am sure with all this information you will experience the magic of Christmas in Colmar to the fullest. Enjoy!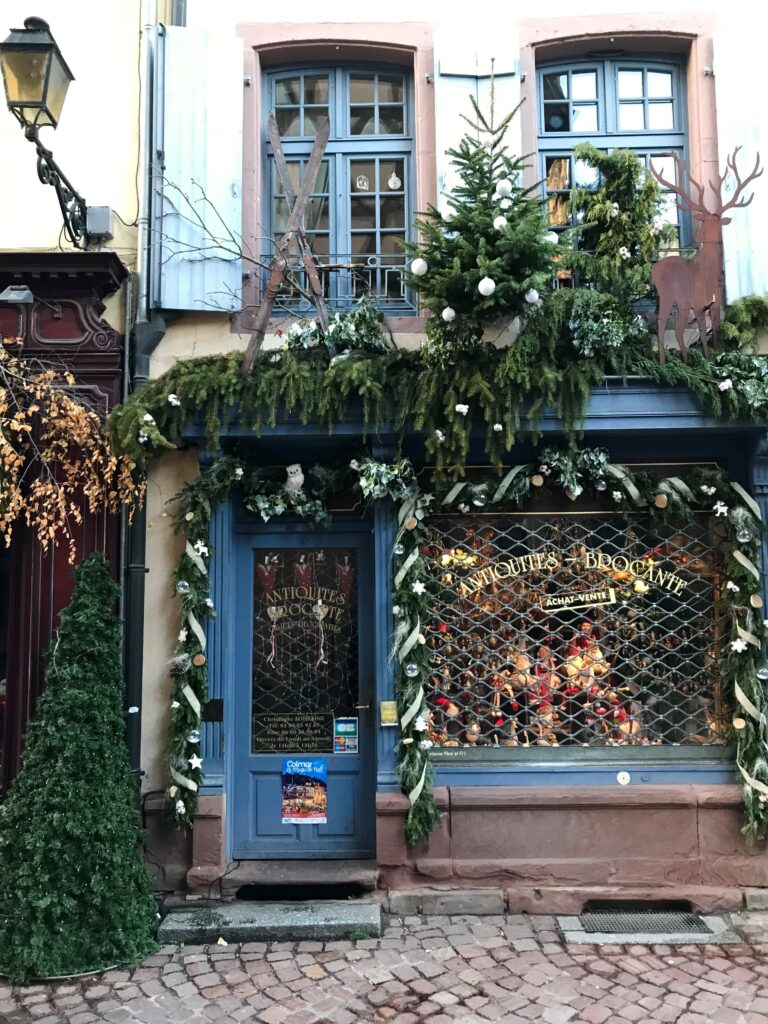 INTRODUCTION TO COLMAR AT CHRISTMAS
Have you heard that Colmar was apparently the inspiration for Disney's film "Beauty and the Beast"? Step into your own real-life storybook with medieval half-timbered gingerbread houses, cobbled streets and beautiful windy canals.
Who should go to Colmar during Christmas time? Above all those who love everything Christmas-related. Be warned though the Christmas spirit and decorations can be seen by some as too kitschy or even cheesy. You really ought to be a true and devoted Christmas lover to enjoy all Colmar has to offer.
A word of warning though – you should be comfortable with the crowds because whenever you go, it will be full. That said none of this managed to discourage me from going four times in the last five years.
So if you can manage to escape just weeks ahead of Christmas it is indeed a wonderful time of the year to visit the fairy-tale town of Colmar. It feels like the whole town's key purpose is to fill you in with the festive mood and help you find presents for all your dearest.
Logistics & dates
TIMING
Dates: Usually, the Christmas markets in Alsace start from 24th November to 26th December. The dates can change slightly each year so it's best to find out in advance. Check the updated information available here at the official tourism site of Colmar.
Opening hours: The markets open every day between 11 am to 2 pm and approximately close between 8 pm to 10 pm.
When to visit: Try to visit Colmar in the first two weeks after the opening of the markets. I would avoid at any cost the days directly preceding Christmas as the crowds can be spoilers. Additionally, I recommend visiting the Christmas Market during the week and avoiding the weekends. Not only will you have fewer people around but also accommodation will be cheaper and restaurants will have more free tables.
Booking: Lastly, and VERY importantly, book your accommodation and restaurants at least three months early, or even earlier if you can. I left it once until a few weeks before arriving and really regretted it. I had to choose between overpriced hotels without much charm and eating at very touristy restaurants.
GETTING THERE
To be honest, Colmar isn't the easiest place to get to if you don't live in Germany or France. But if you are considering going there, the fastest way may be to fly to Strasbourg which is the closest airport. The problem you may face here is that Strasbourg airport only offers a few European direct flights.
Alternatively, Frankfurt, Paris, and Basel airports are approximately 2 hours train ride away from Strasbourg. Once in Strasbourg, you have almost hourly trains to Colmar which take about 30 minutes.
My tip: In case you don't come or rent a car, I would recommend basing yourself in Strasbourg and doing a day trip to Colmar. In case you have a car I would recommend actually staying in the countryside ideally between Strasbourg and Colmar. This option will give you a nice break from the crowds.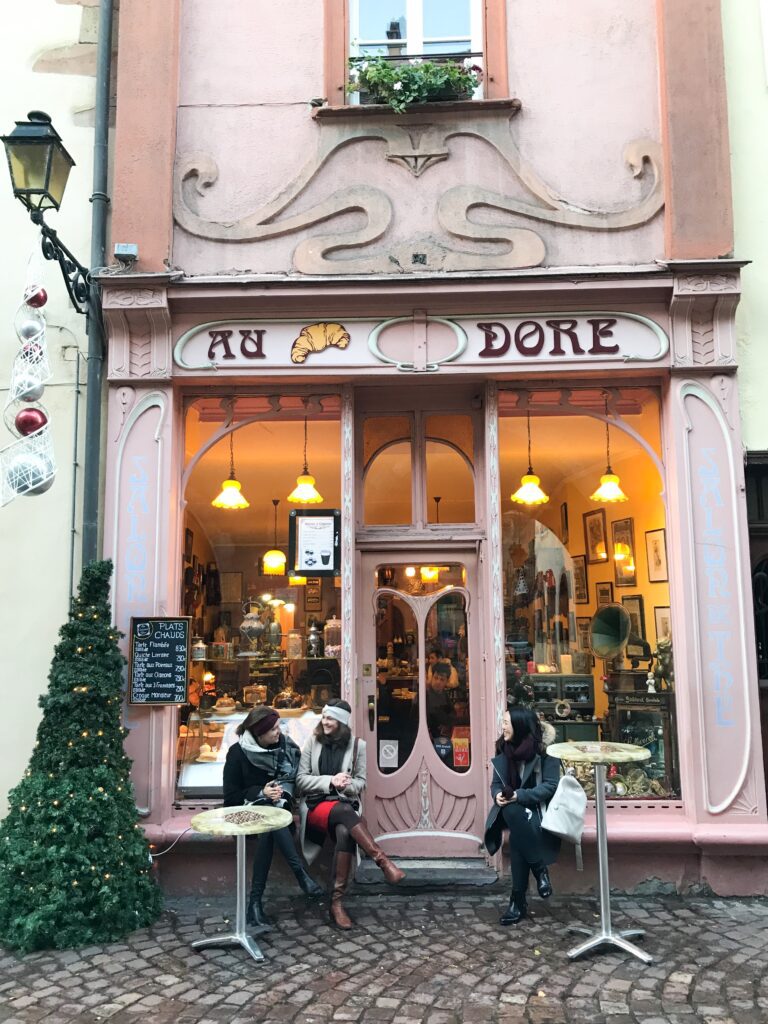 PLANNING YOUR TRIP TO COLMAR DURING CHRISTMAS
To make the planning of your trip to Colmar easier, I have prepared a list of top things to do, accommodation options to fit all budgets as well as restaurants.
TOP THINGS TO DO
The center of Colmar is actually relatively small, so you can walk pretty much without a map. Everywhere you look there are colorfully painted gingerbread houses with wooden shutters dressed in the most creative Christmas decorations. And getting lost in those stunning windy cobbled streets is an actual pleasure.
COLMAR CHRISTMAS SPECIALS
In total there are six Christmas markets in Colmar, each with a different theme but all offering traditional food and artisan gifts. As I previously mentioned, the distances are short, and you can explore all that the Christmas markets have to offer without once using a taxi. And walking is in itself a pleasant experience given the beautiful Christmas lights installations everywhere you go!
YOUR MUST-DOS
The area directly around Koifhus is full of Christmas magic. Here you will find the famous Artisan Arts Market at Place des Dominicains. You can without a doubt do pretty much all of your Christmas presents shopping for your loved ones. Choose between some local Alsatian specialties, handmade jewelry, and Christmas decorations. Lastly, do not forget to try the mulled wine (vin chaud) to fully embrace the Christmassy atmosphere.
In case you would rather opt for a less touristy experience, visit the Indoor Market Hall (so-called Marché Couvert) located in Petite Venise (13 Rue des Ecoles). Here you can buy not only gourmet items such as foie gras but also simpler traditional foods. Regrettably, given it's Christmas Market time, pretty much all places will be full of tourists.
Instagram famous Pink House opposite Hotel Saint-Martin on Grand Rue. It often has a big Christmas tree in front of it and a carousel. Get your cameras out!
Colmar also offers a number of concerts and Christmas and you can check them here.
If you feel like ice-skating just head outside the city center at Place Rapp where there is a festive ice rink.
Lastly, once you need to warm up from all the walking around and exploring head to some local restaurant to enjoy some traditional Alsatian cuisine in one of the city's Weinstuben. I provide some recommendations in the section on where to eat).
ALL YEAR-ROUND HIGHLIGHTS
Petite Venice is one of my favourite parts of the town. Imagine it as the French version of Venice, where previously merchants used to live transporting their produce and goods by boat along the canal. Apparently, the houses were painted in different colours to represent different businesses (blue for a fisherman & red for a butcher).
You should not miss Maison Pfiste one of the symbols of the old Colmar, which is a true architectural gem from the 16th century.
If seeing the canals from above is not enough, then go for a boat ride to admire Colmar from the water.
Musée Bartholdi is also worth a visit as Colmar is famous after its sculpturer Frederic Auguste Bartholdi who designed the Statue of Liberty. The museum is located in his former home.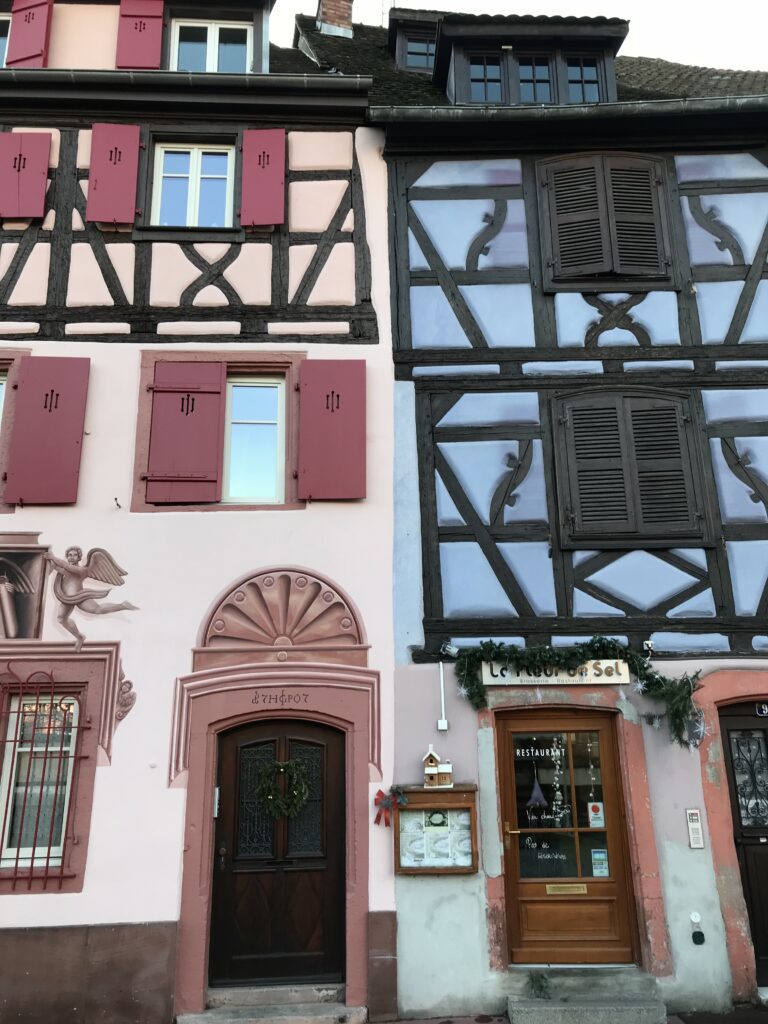 ACCOMMODATION
So you decided to stay a night or so in Colmar? Good decision. Being able to wake up early is the best way of seeing the town without the crowds of tourists.
In addition to the usual hotels, as well as serviced apartments I will also provide you with different Airbnb options.
HOTELS
LUXURY: La Maison Des Têtes (5 stars) – The best way to describe this hotel is the "simple elegance of a stately mansion home", which mixes cultural and historic heritage. Located in the historic part of Colmar. You will be able to visit all the main attractions by walking, which is a great plus. It also has a Michelin-starred gastronomic restaurant.
MID-RANGE: Paul & Pia – Undoubtedly this is the most fun and colorful hotel in Colmar. It definitely stands out in terms of design when compared to other more traditional options. It is conveniently located just a few minutes' walk from the train station. As the owners themselves described it – it is a mishmash of colors and cultures. The hotel combines the diversity of Europe (that's Paul) with the "sunlit byways" of South America (Pia).
BUDGET: Hotel Saint-Martin – It is a bit like visiting a grandmother, or an aunt in a 14th-century building yet with all the modern amenities. Not only cozy but also in the heart of the old town, within walking distance to all key spots. Rooms start at around 60 EUR.
For more accommodation options check my Guide here.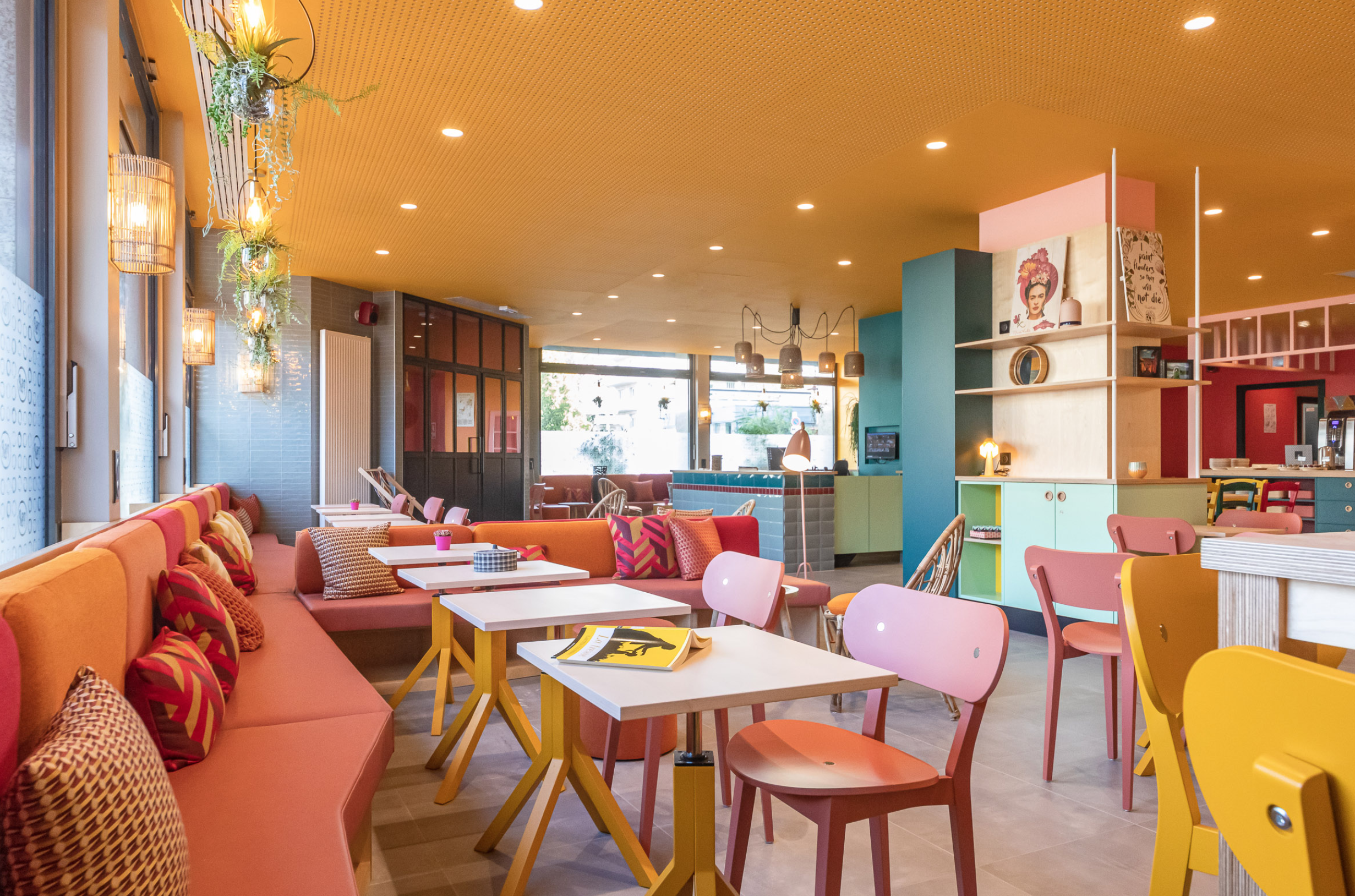 AIRBNBs & APARTMENTS
Cozy Studio for 2 people – Charming renovated studio that can accommodate 2 people in a quiet building and ideally located 8 minutes walk from Colmar train station.
Nid des Tanneurs – What makes this apartment particularly special is that it used to be a tanner's workshop. What's more, the second you leave the house, you enter the Tanners district, meaning streets full of XVIIth and XVIIIth century half-timbered houses. However, please note that this apartment is on the fourth floor without a lift, so it wouldn't be ideal for everyone.
Hello Colmar Luxury Petite Venise – Away but still at home, is what this apartment's motto is. The owner created a cozy, yet design-oriented atmosphere in all of their apartments. It is definitely a great choice for bigger groups – that being family or friends. The flat can easily accommodate up to 7 people & and is located in the historic heart of Colmar.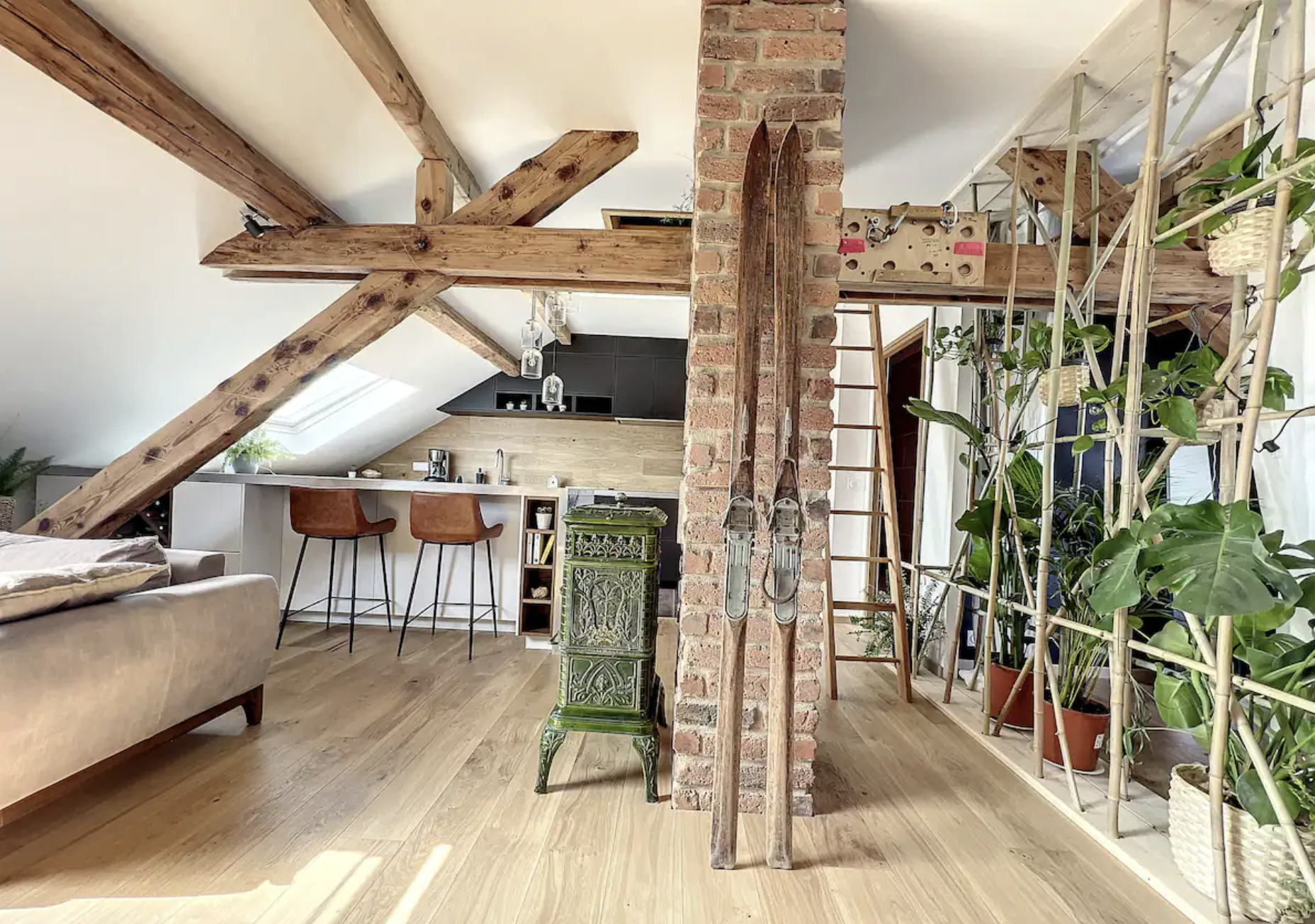 RESTAURANTS
Wistub de la Petite Venise – Everyone who has been to Colmar would recommend this place as a must. Online reviews seem to confirm it.
Aux Armes de Colmar – Nice little place slightly off the beaten path in Colmar. It will feel less touristy than the options directly in the depths of the Christmas market.
Wistub Brenner – This authentic winstub is located in the heart of Little Venice and offers regional cuisine.
La Soi – It was recommended to me as the best place in town for the traditional specialty Tarte flambee.
Gilg – Apparently all locals swear for this place for the best pastries.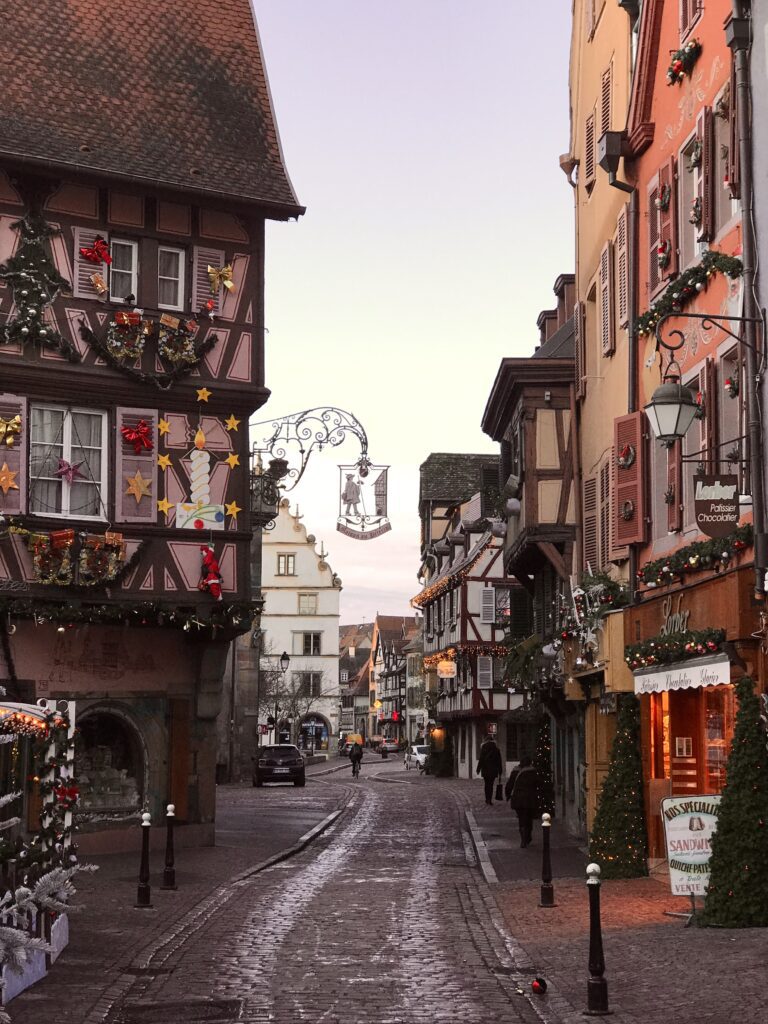 FINAL TIPS FOR VISITING COLMAR CHRISTMAS MARKETS
Above all, the number one piece of advice I want to give you is to book your accommodation and restaurants early. Colmar and its Christmas magic will take care of everything else.
Also if you are already in Colmar – make sure you visit Strasbourg. It is just too good to miss. Here you can find my ULTIMATE CHRISTMAS GUIDE TO STRASBOURG.
In case you have a day or so to spare you should also visit other beautiful towns of Riquewihr, Ribeauvillé, and Kaysersberg which offer a quintessentially old European festive atmosphere.
I hope this helps!
Yours,
Voyage Provocateur