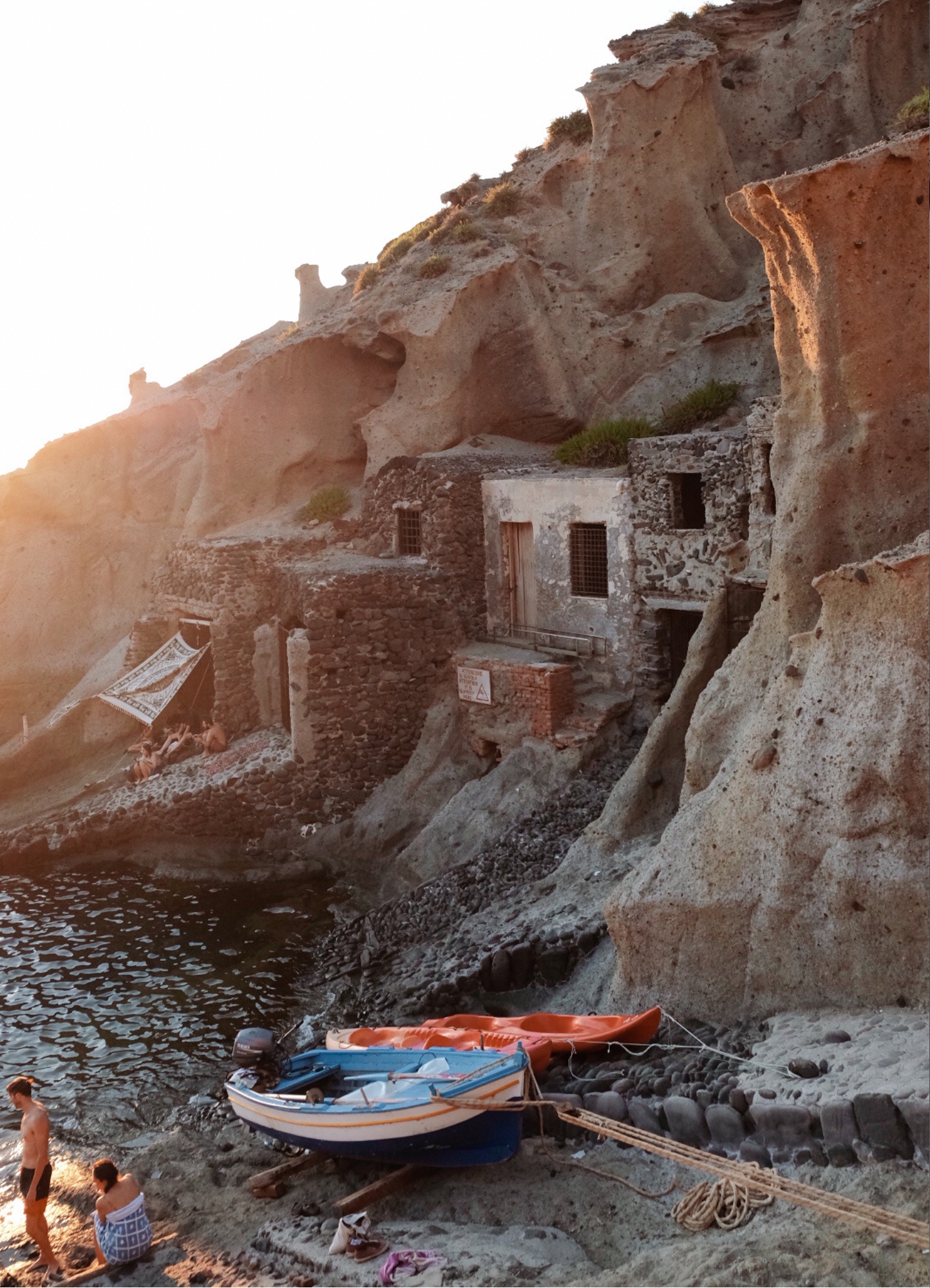 SALINA ISLAND, SICILY – YOUR ULTIMATE GUIDE
Are you thinking of visiting Salina, an Aeolian island in Sicily, Italy? Then you have come to the right place as this Guide will tell you all you need to plan a perfect trip!
Not only does Salina have a decent infrastructure with some Instagram worthy boutique hotels, but also a rather impressive food scene as well as jaw-dropping nature! An ideal mix!
I have spoken with Roberta from @_lagiuditta who comes from Sicily and knows Salina like the inside of her pocket to get you covered. She will share all her secrets about this magic island!
Together we have prepared an itinerary to help you plan the perfect trip!
In order to do so we will take you on a tour of the best places to eat, drink and sleep as well as show you the best things to do, including those secret spots only locals know about!
So now read on and fall in love with this beauty of an island!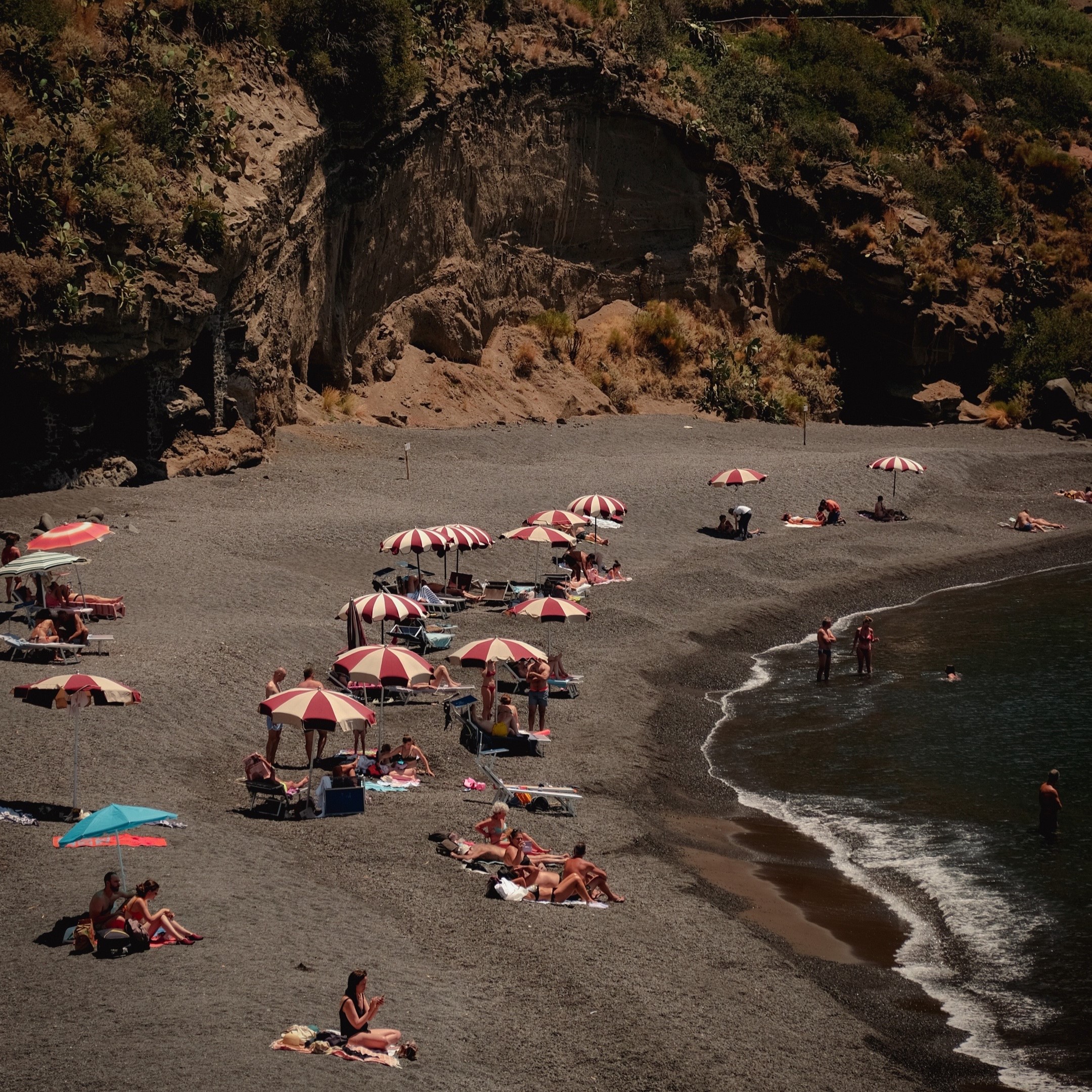 SALINA – BASIC FACTS
So you have not yet heard of Salina? I am not surprised, it is luckily still one of the lesser known parts of Italy. So use that chance and visit before it gets overcrowded with tourists!
You fill find Salina in the southernmost part of Italy! It is one of seven Aeolian islands, just off Sicily's western coast. So what does it take to get there? Actually quite a good amount of determination. First you would need to fly to Catania, then drive for around 90 minutes to the port town of Milazzo where you will get on another 90 minutes ferry to reach Salina, the island of green-hills and black beaches. And do not get discouraged by the effort it takes to get there, because it will be worth it. The actual remoteness is what makes the island so special!
So now let us tell you where to sleep, eat and relax!
SALINA – WHAT TO DO
1. SUNSET IN POLLARA
The first thing you have to do during your stay in Salina is to enjoy one sunset in Pollara, the famous location of "Il Postino" movie. In case you have never seen it, don't worry there is a kiosk on the island which projects it ever evening!
The beach is small, and in order to get there you will have to climb a few steps. Therefore make sure you have water with you because there is no kiosk where you can buy it, and enjoy a swim at sunset.
Also, make sure see a stone amphitheater that changes colour with the sunlight. Undoubtedly it is best at sunset, really unforgettable! Here it takes on a warm, almost vivid red. The fishermen's cottages and the tiny landing place for boats carved out of stone take on the same hue. Indeed it is a visual feast!
Finally, you can also enjoy searching "Casa del Postino". Actually, it is a private house but if you are lucky they let you in to have a look.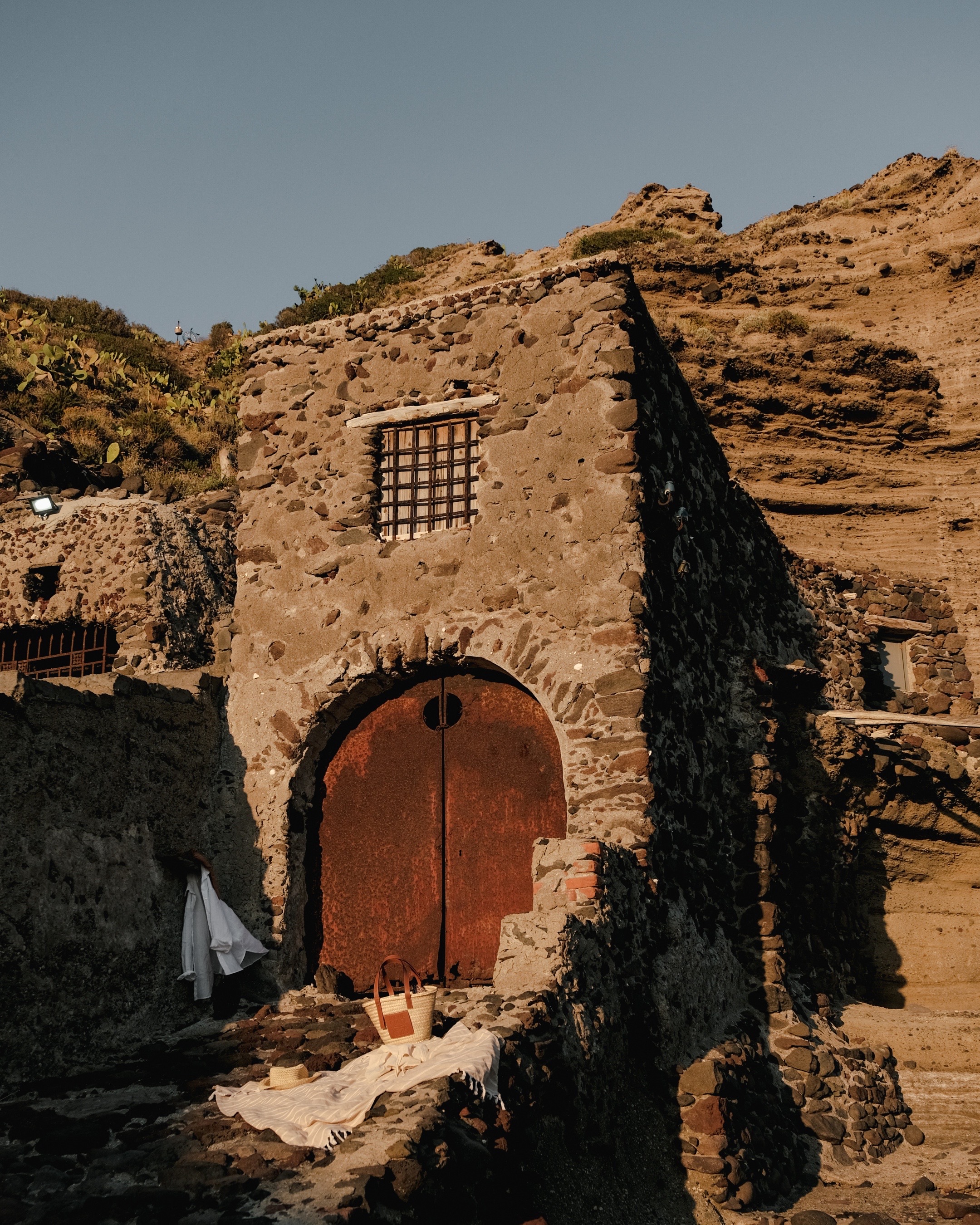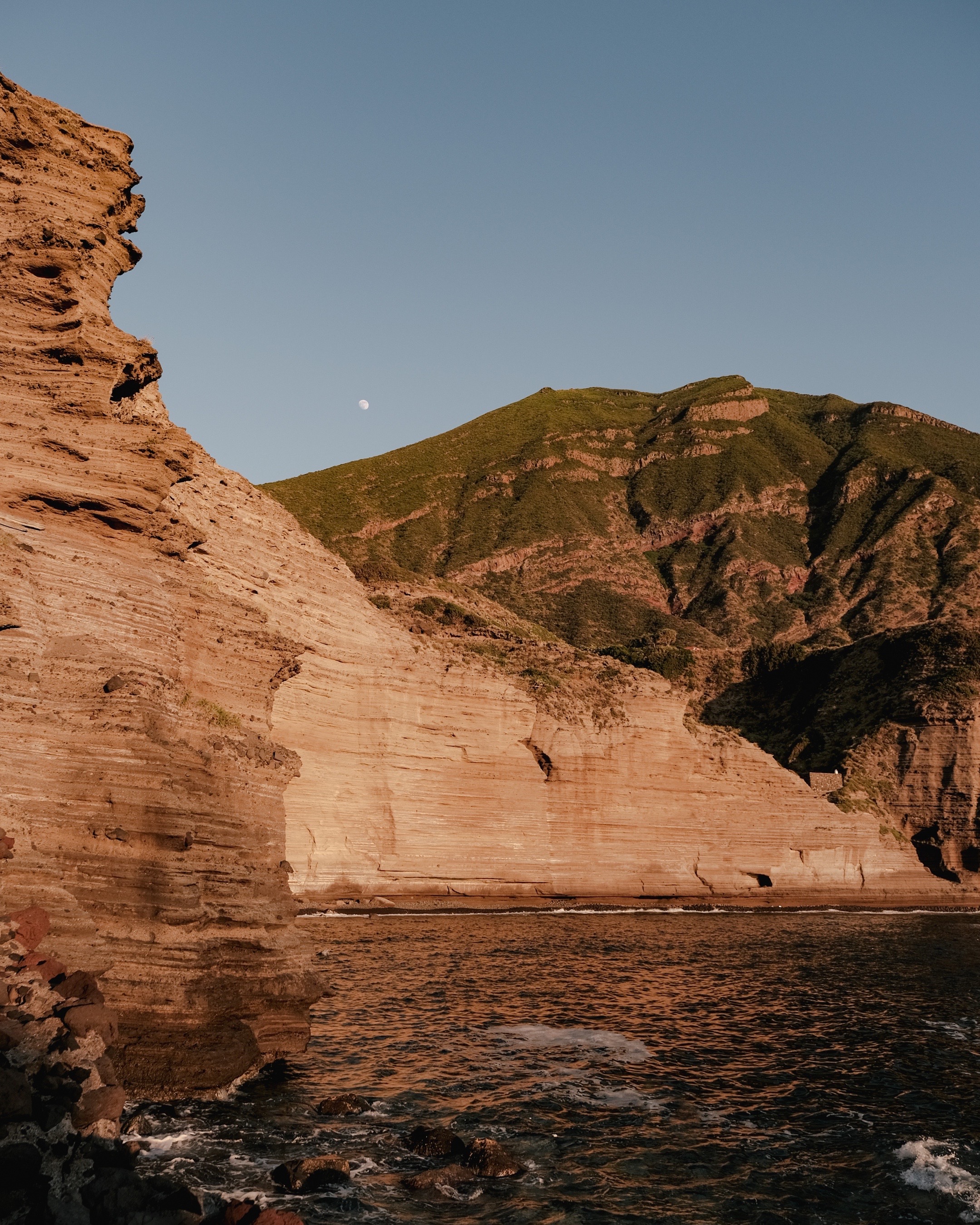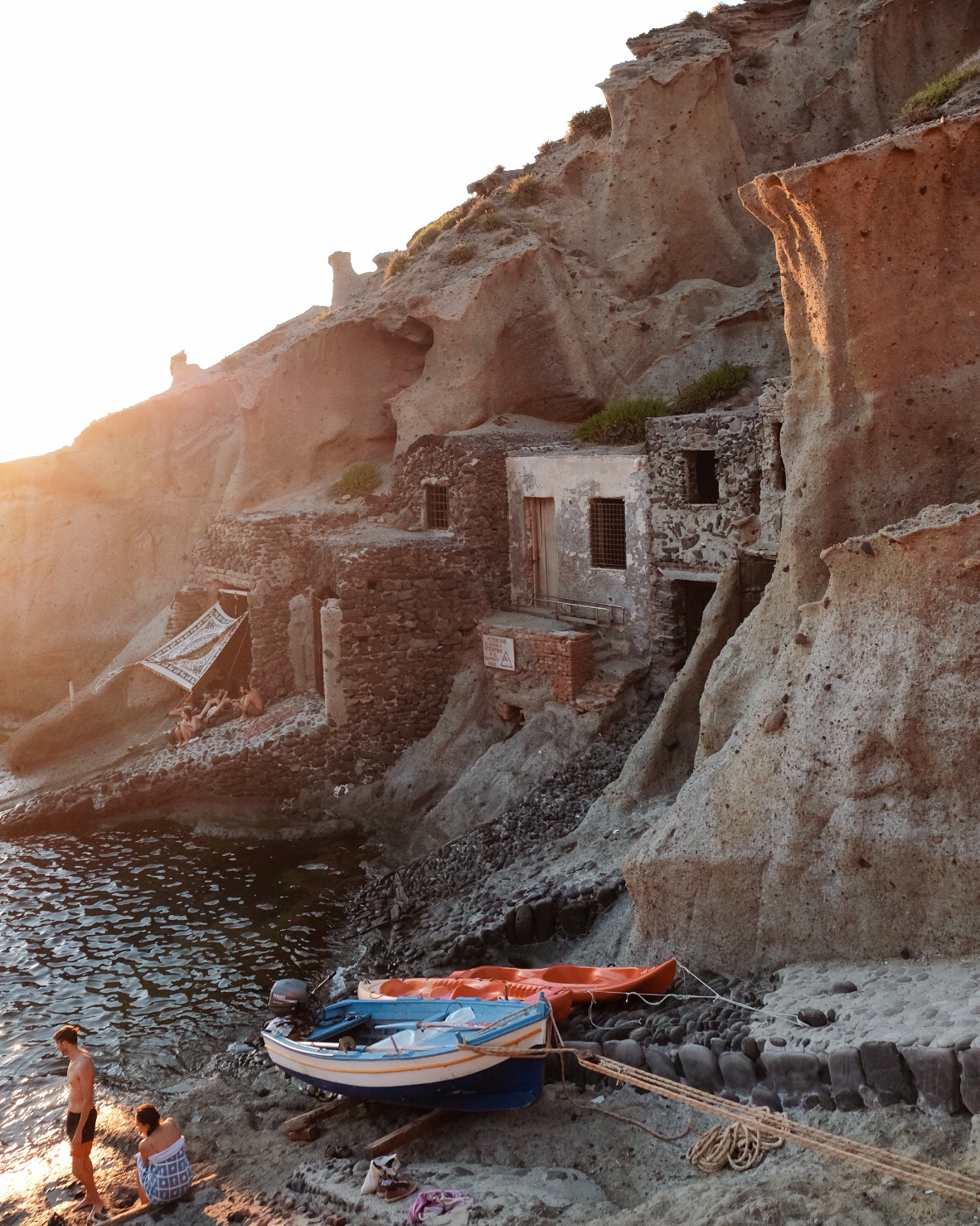 2. CALO GALERA MALFA
If during your travels you like to know the real habits of the locals, and see something authentic, you have to go to Scalo Galera Malfa.
This place will steal your heart! Here you can take a dip in crystal clear waters, and meet fishermen and have a chat.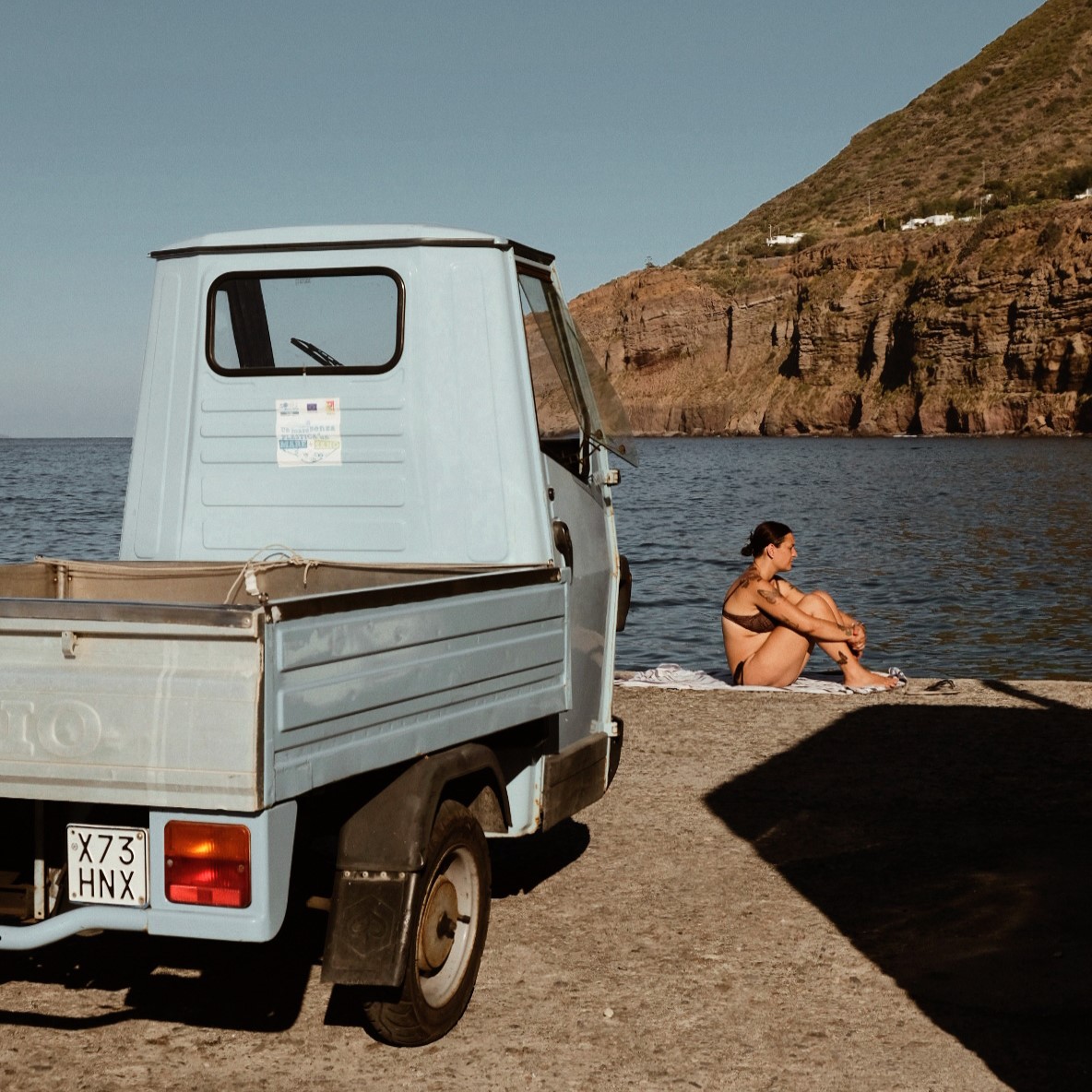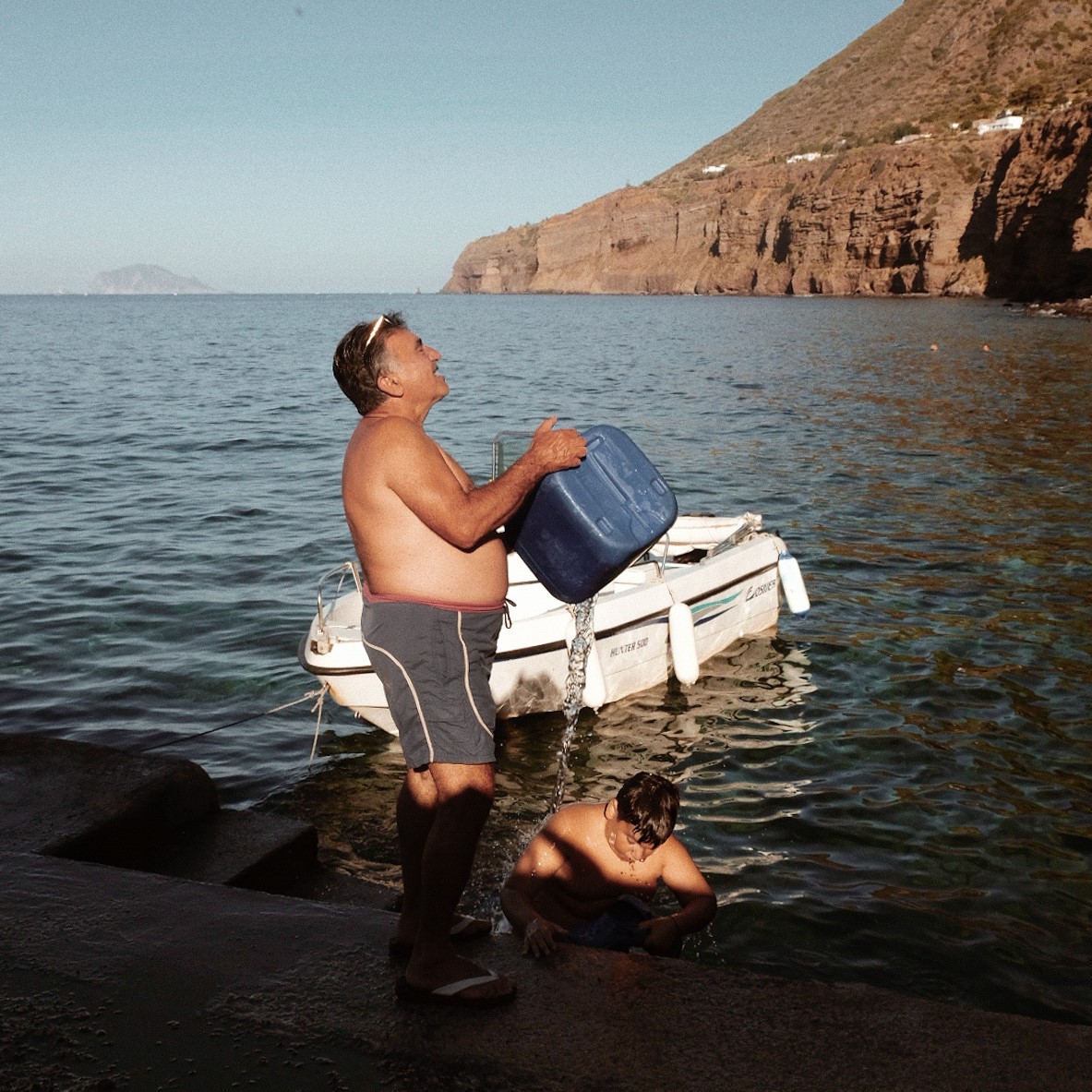 3. RINELLA BEACH
Also, you have to enjoy a lazy day at the beach! The most comfortable one of them all is Rinella with its black sand. On the beach you can rent an umbrella and have a snack in the nearby bars. how handy!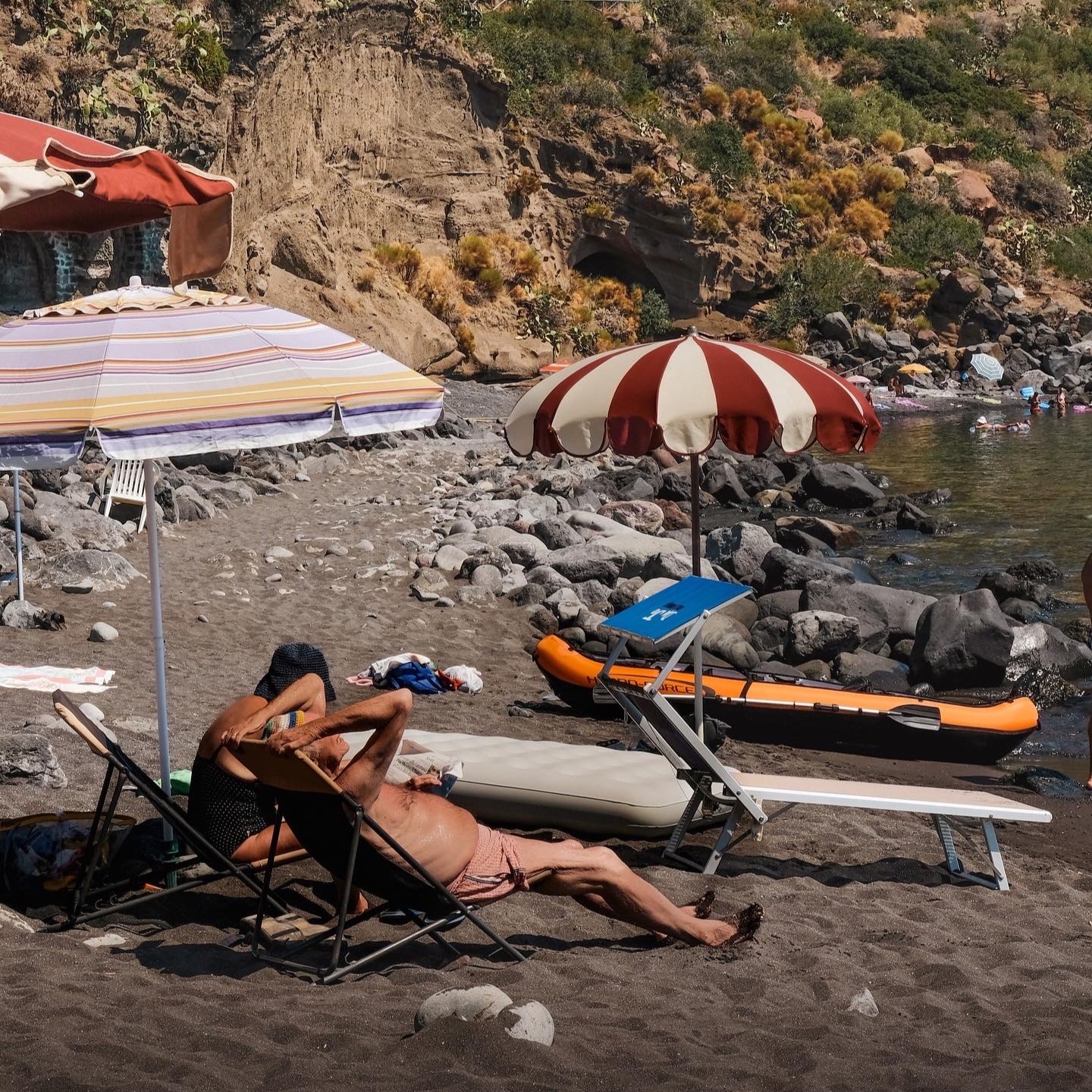 4. SPIAGGIA DELLO SCARIO
Another way to enjoy the sea is at Spiaggia dello Scario, where you can rent an inflatable mattress to relax on the stones (which would otherwise be very uncomfortable) or float on the water.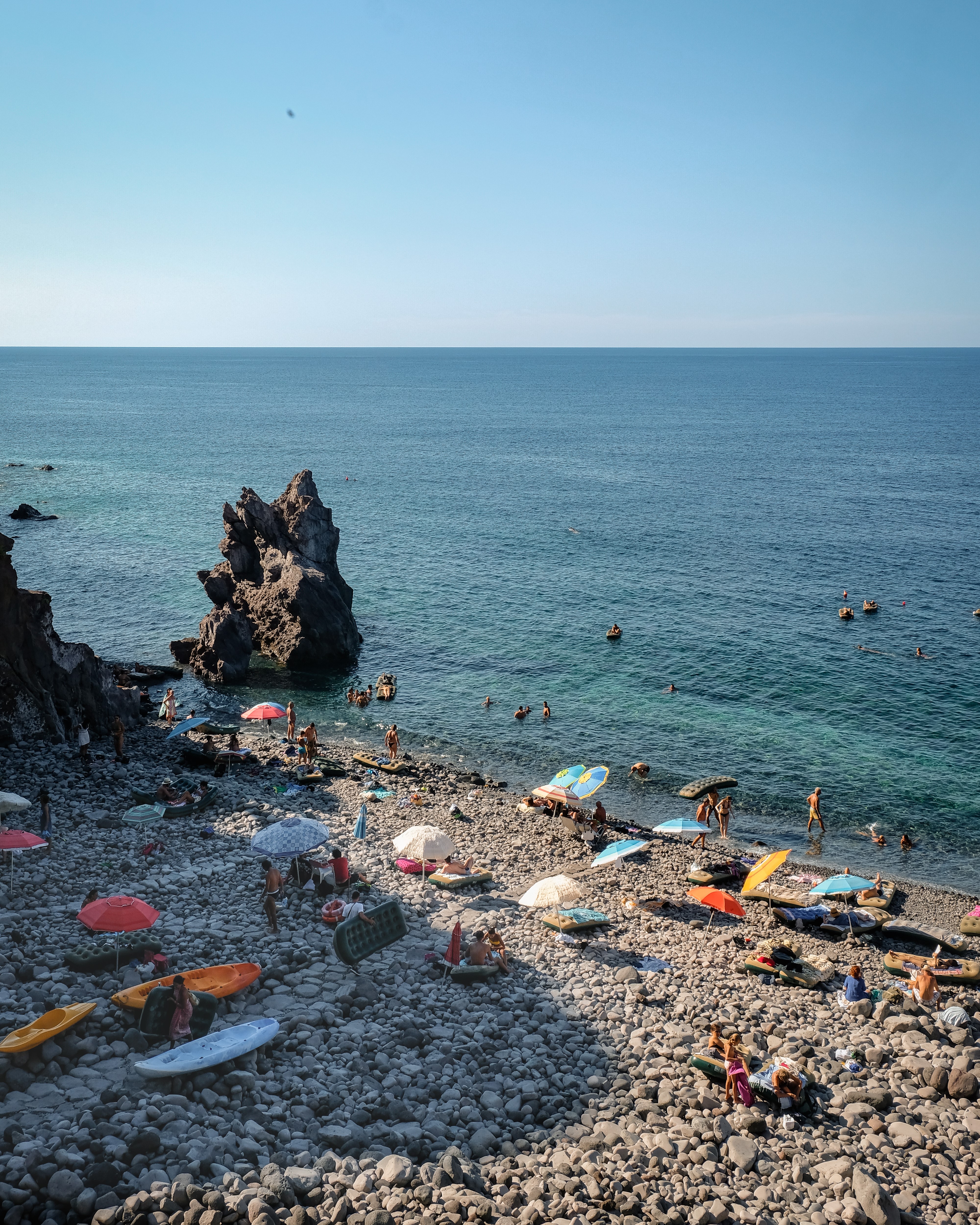 5. VIEW OF THE ISLAND
If you like to take pictures of beautiful views you can do the walk of Punta Megna and enjoy the amazing view of the island. Alternatively, in case you want to take a stroll among the shops – the little center of Santa Marina di Salina is the perfect place. Here, you can also find Amaneï Salina, an interesting cultural center that hosts various exhibitions.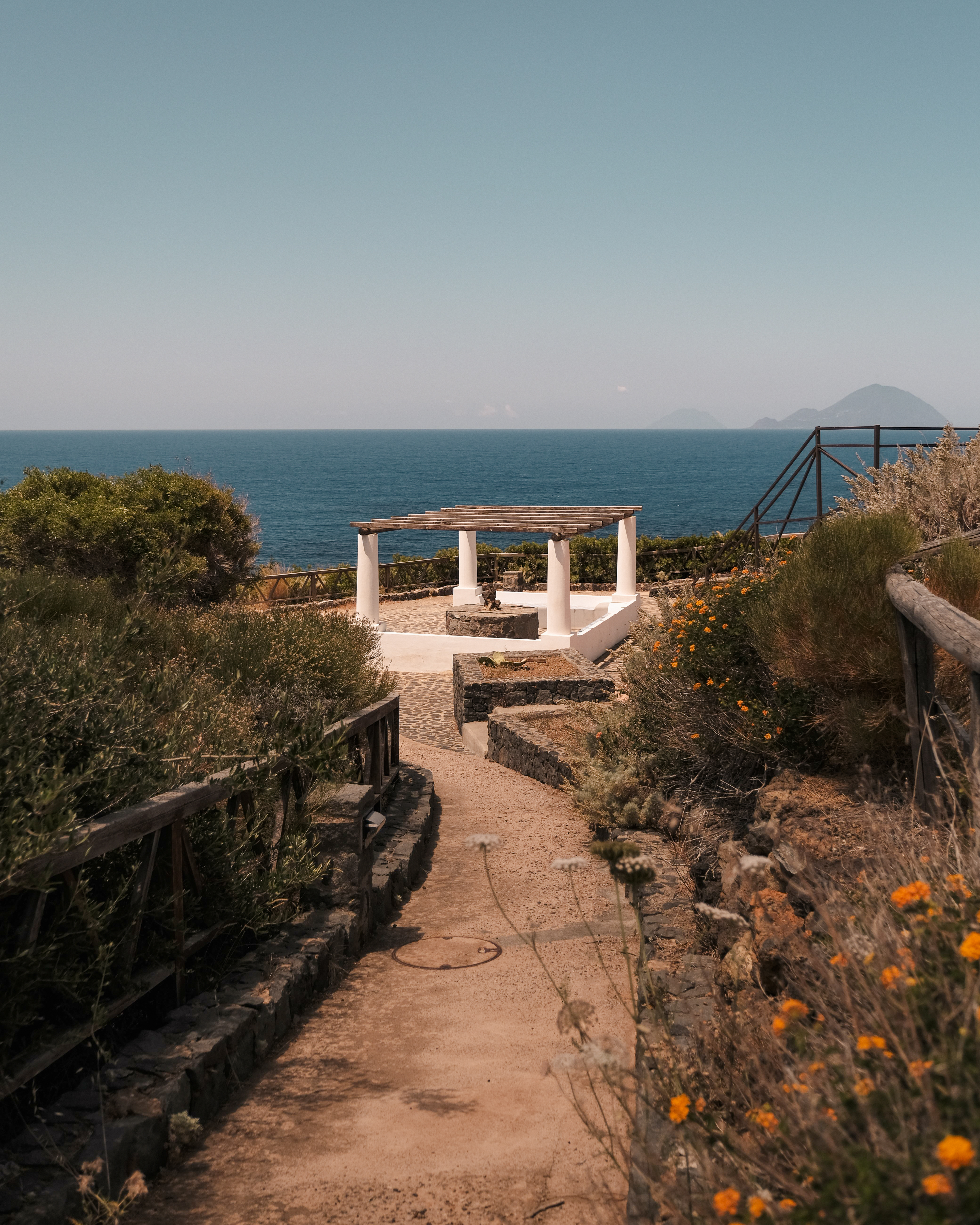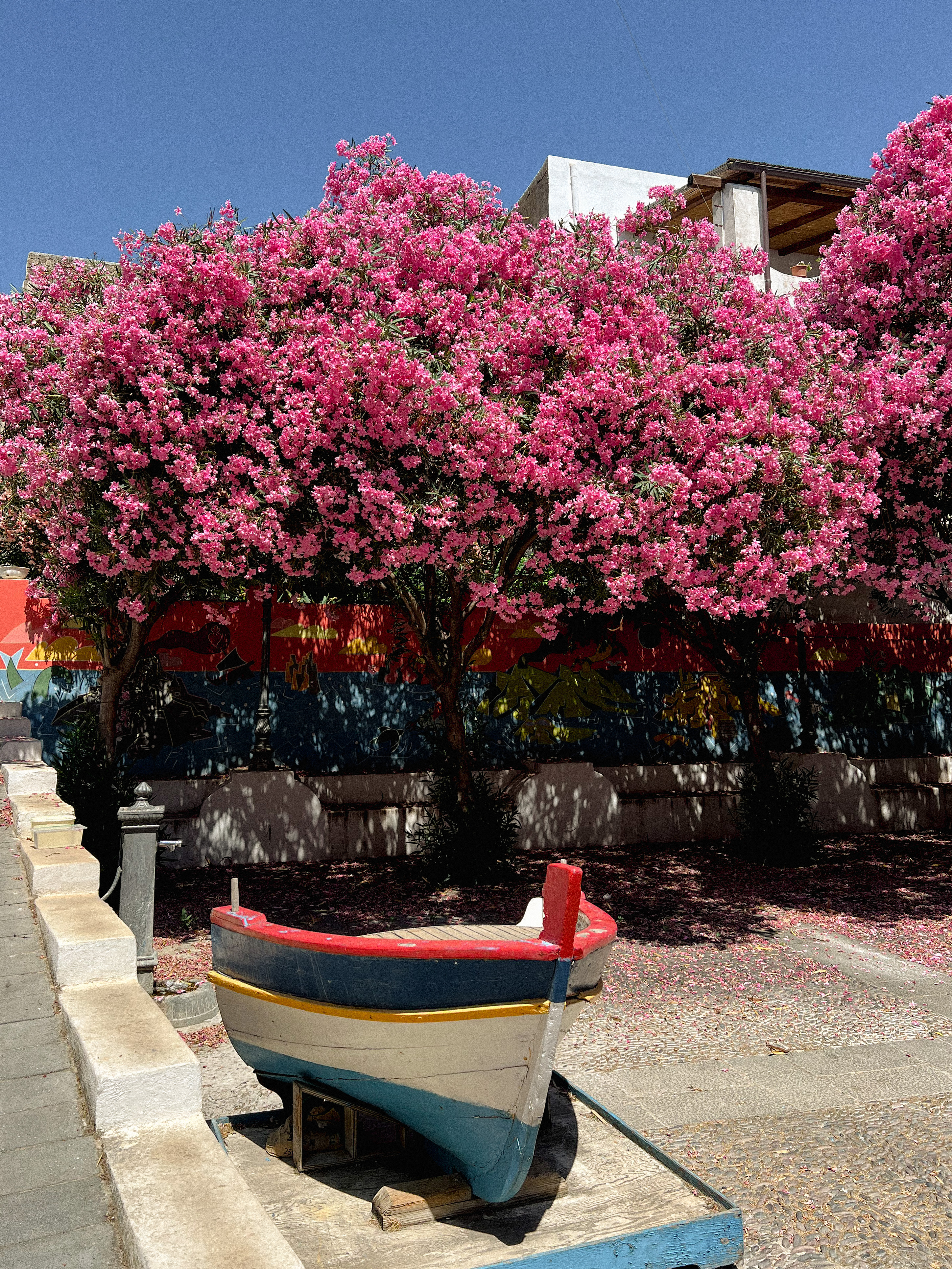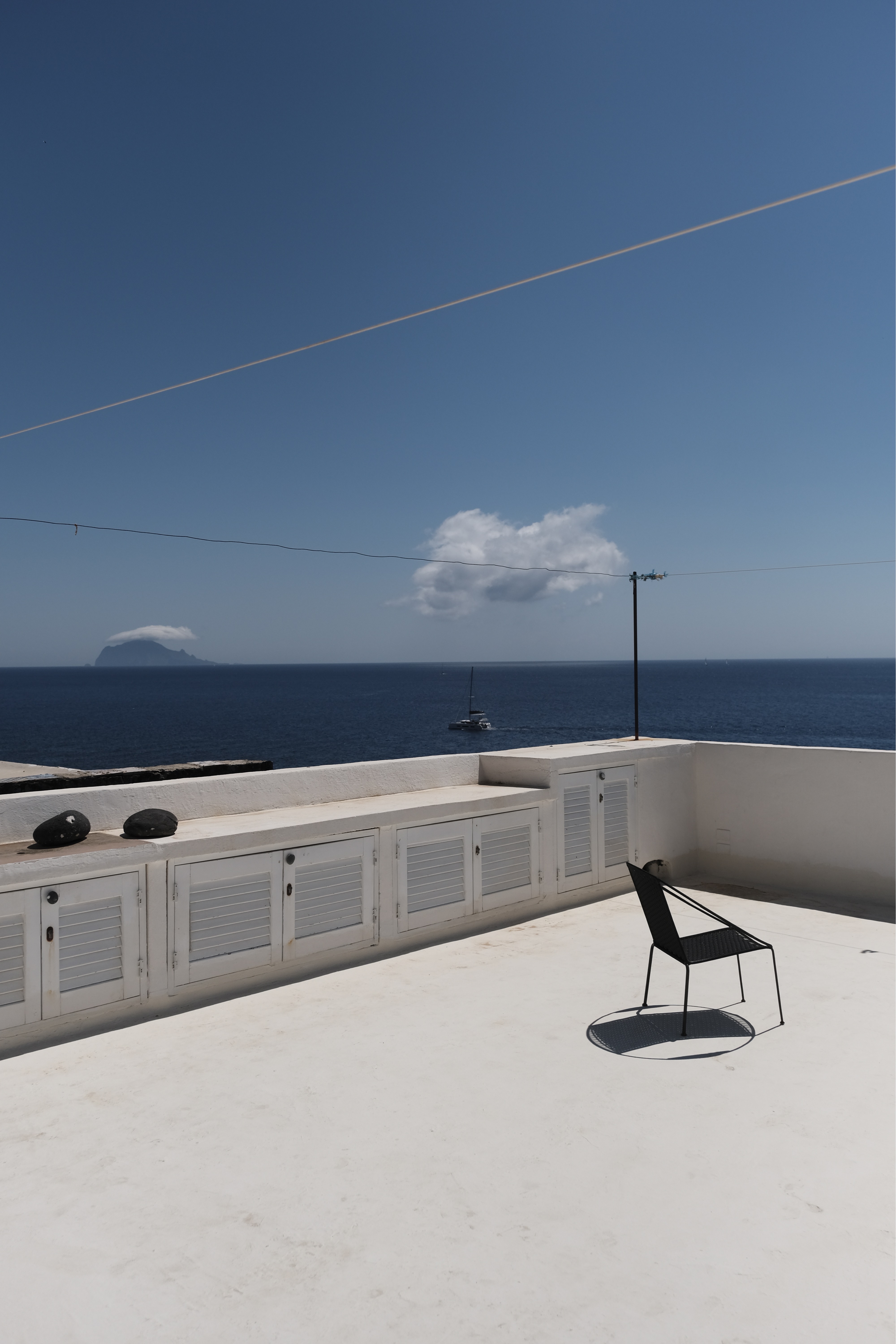 6. BOAT TRIP
Salina, a bit like all the Aeolian Islands, is not renowned for the presence of sandy beaches. Therefore the best way to enjoy the splendid crystalline sea is to plan a day on a boat. Depending on your budget you can rent it privately or participate in organized tours.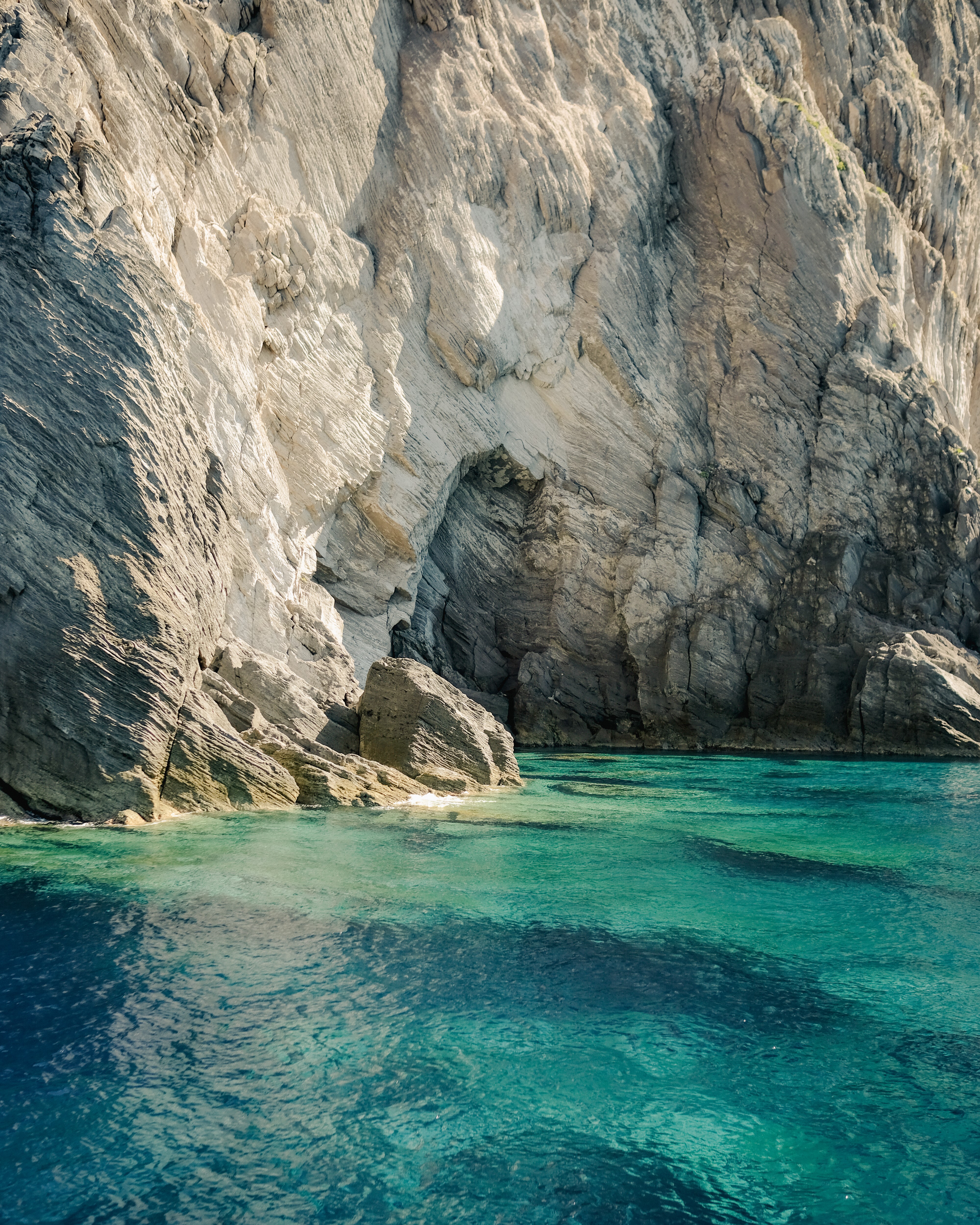 2. SALINA – WHERE TO SLEEP
LOCANDA DEL POSTINO
Locanda del Postino is in Malfa, just 10 minutes walking from Pollara. It's without a doubt a special place where you can not only relax but also enjoy the beautiful terrace with the hammock. The waves of the sea will rock you! You can also drink wine and eat local culinary specialities and have a strong connection with the sea. Finally, you will even be able to even see it from your own bed without the need to get up!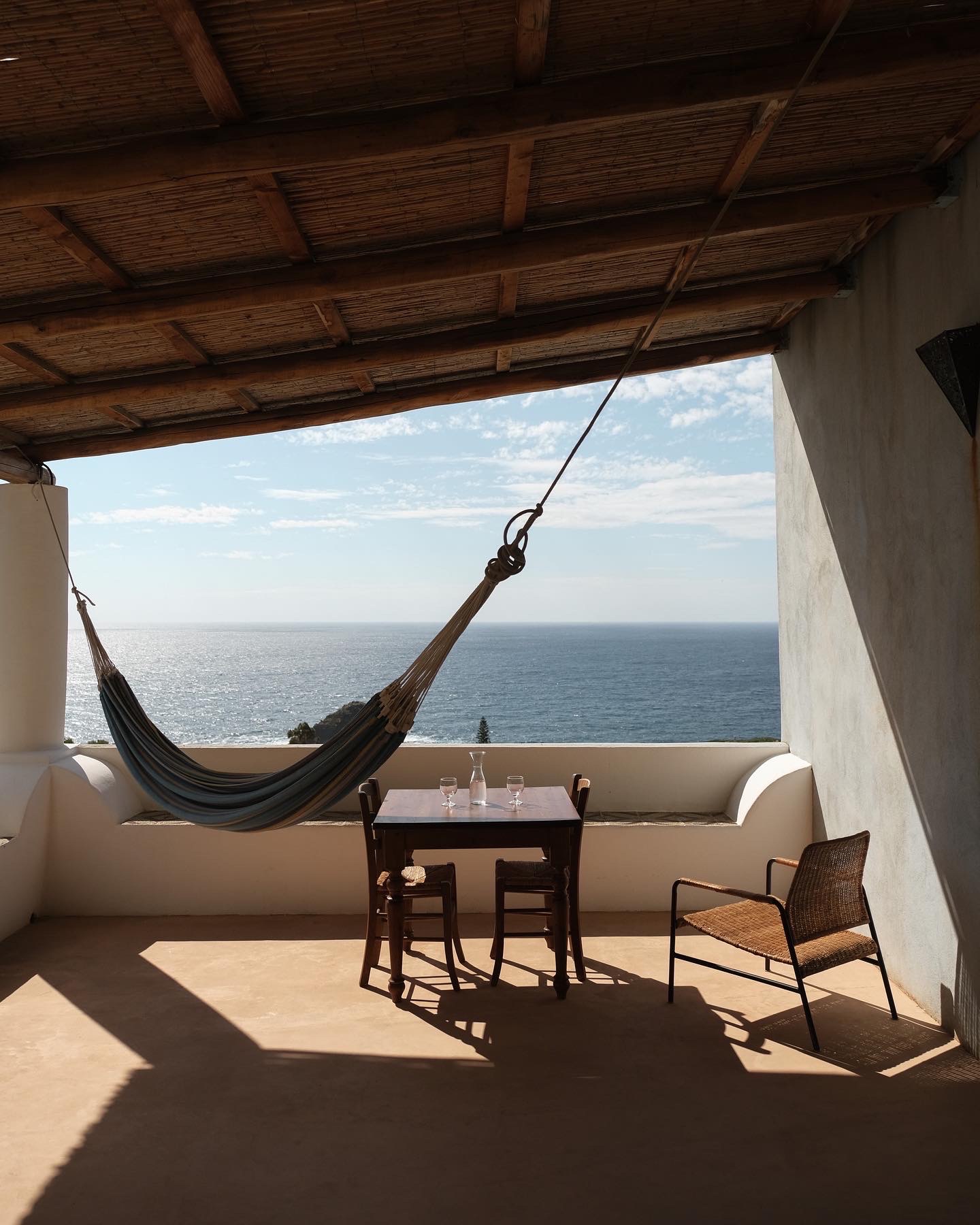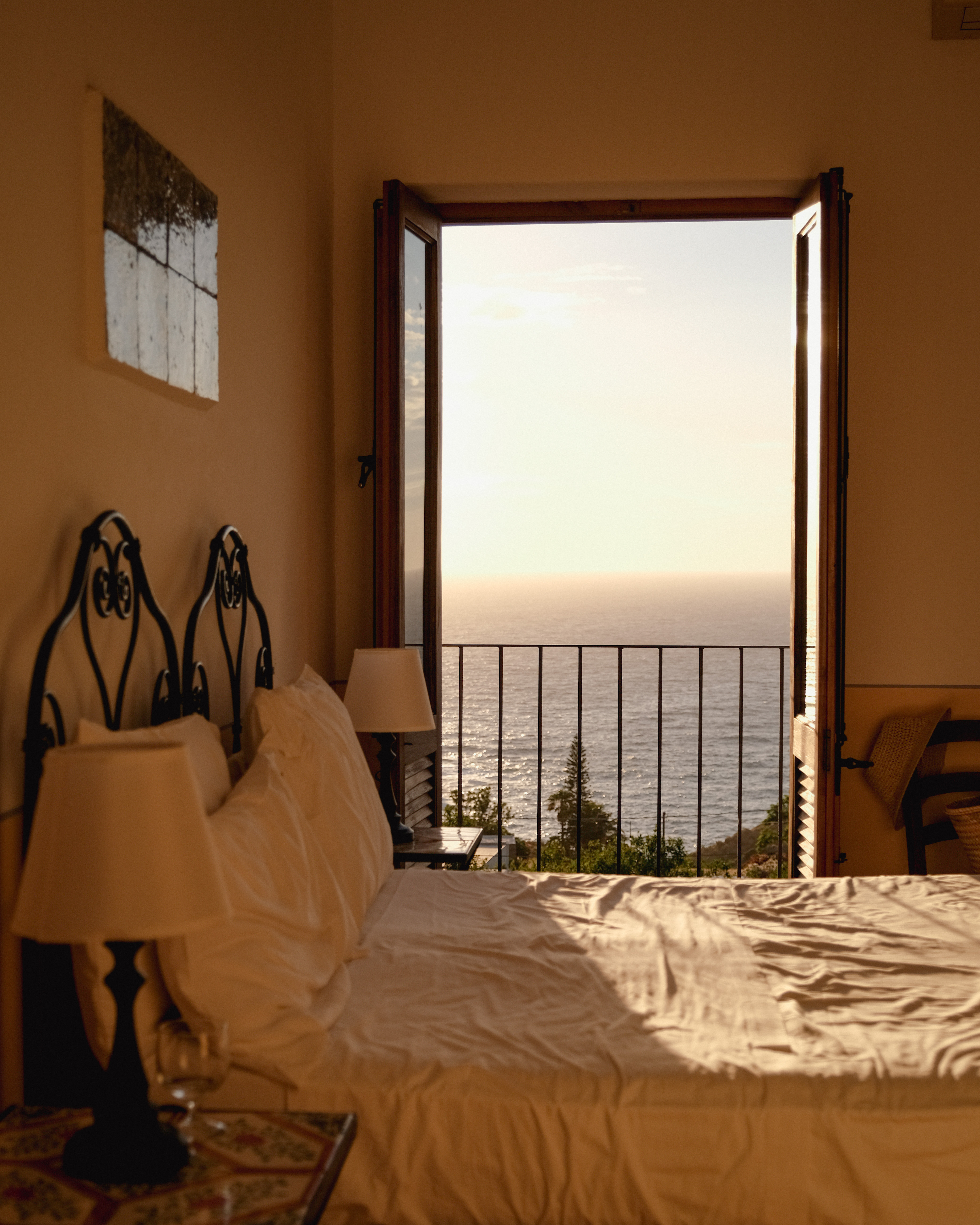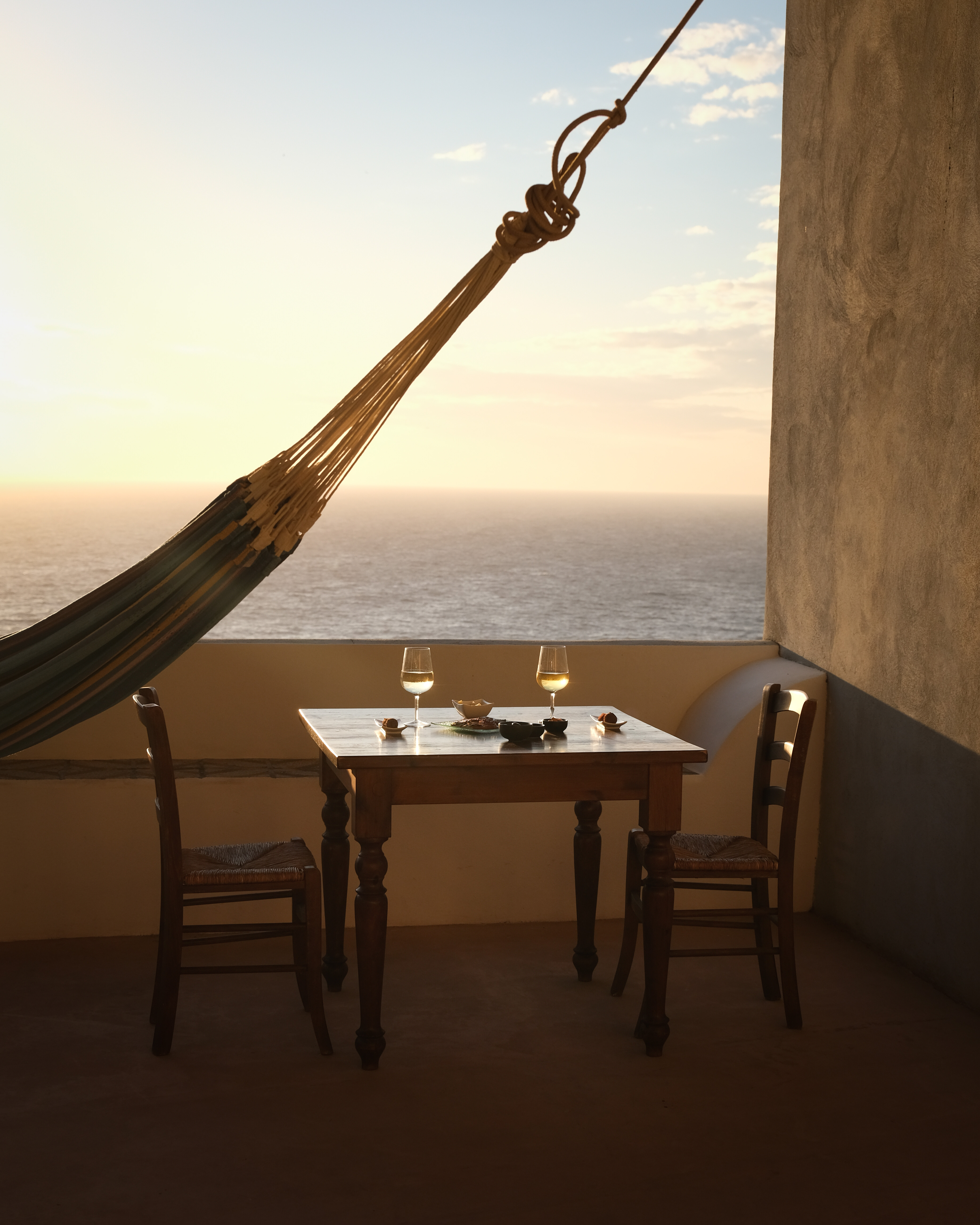 MERCANTI DI MARE
Above all, this hotel is a real home! Dario and Serena, who are the owners, truly are the kindest people! As if that wasn't enough also the the location in Santa Marina is brilliant because it is 3 minutes walking from the port. It is therefore near the small center with shops and of course in front of the sea.
The rooms are treated in detail, characterised by typical Aeolian furniture. Some rooms also have a beautiful terrace overlooking the sea.
The unforgettable plus of Mercanti are the breakfasts with Serena's delicious cakes and the aperitifs on the terrace at sunset, with a splendid view of Lipari.
Luckily for those you cannot stay there, these can also be visited by external guests!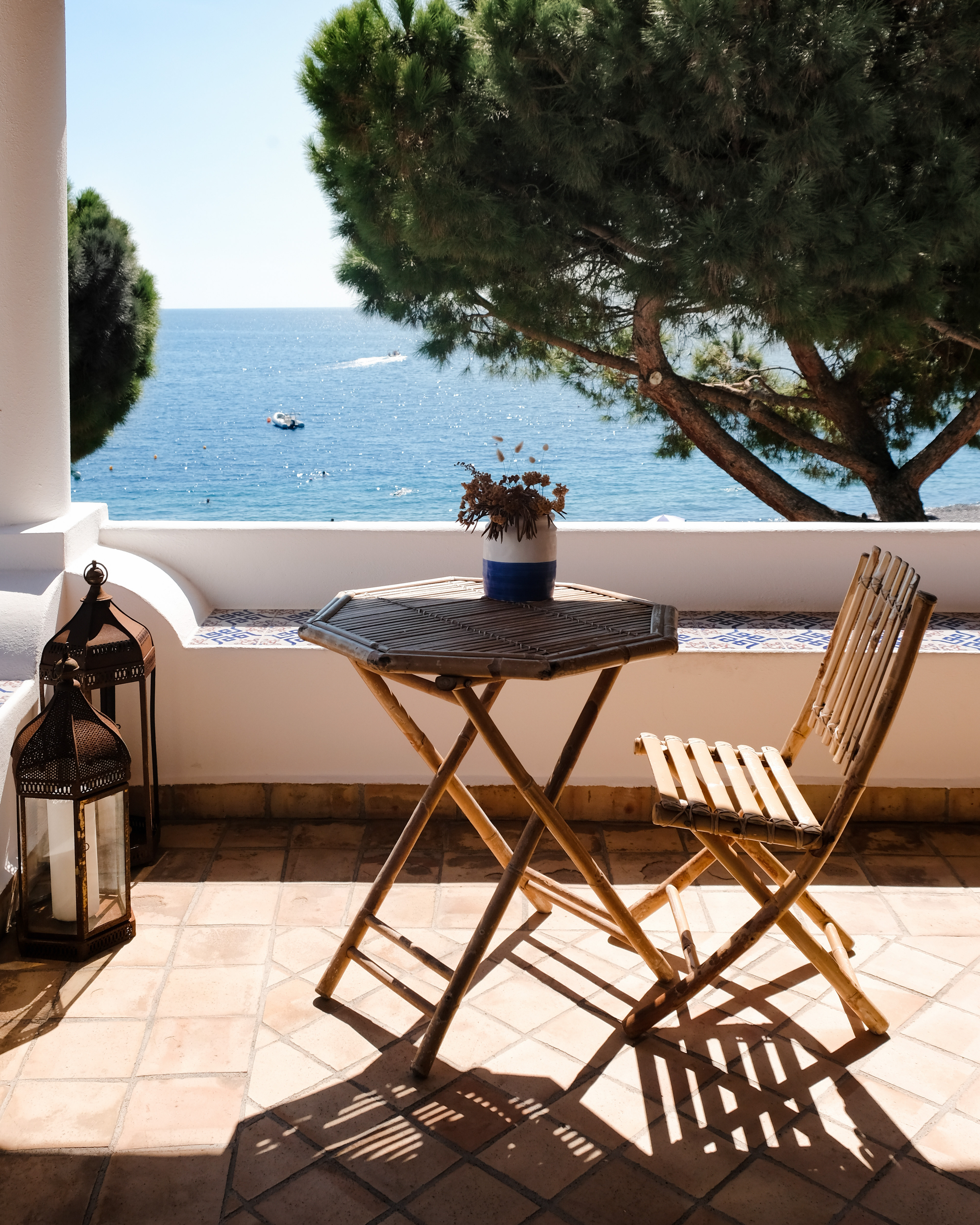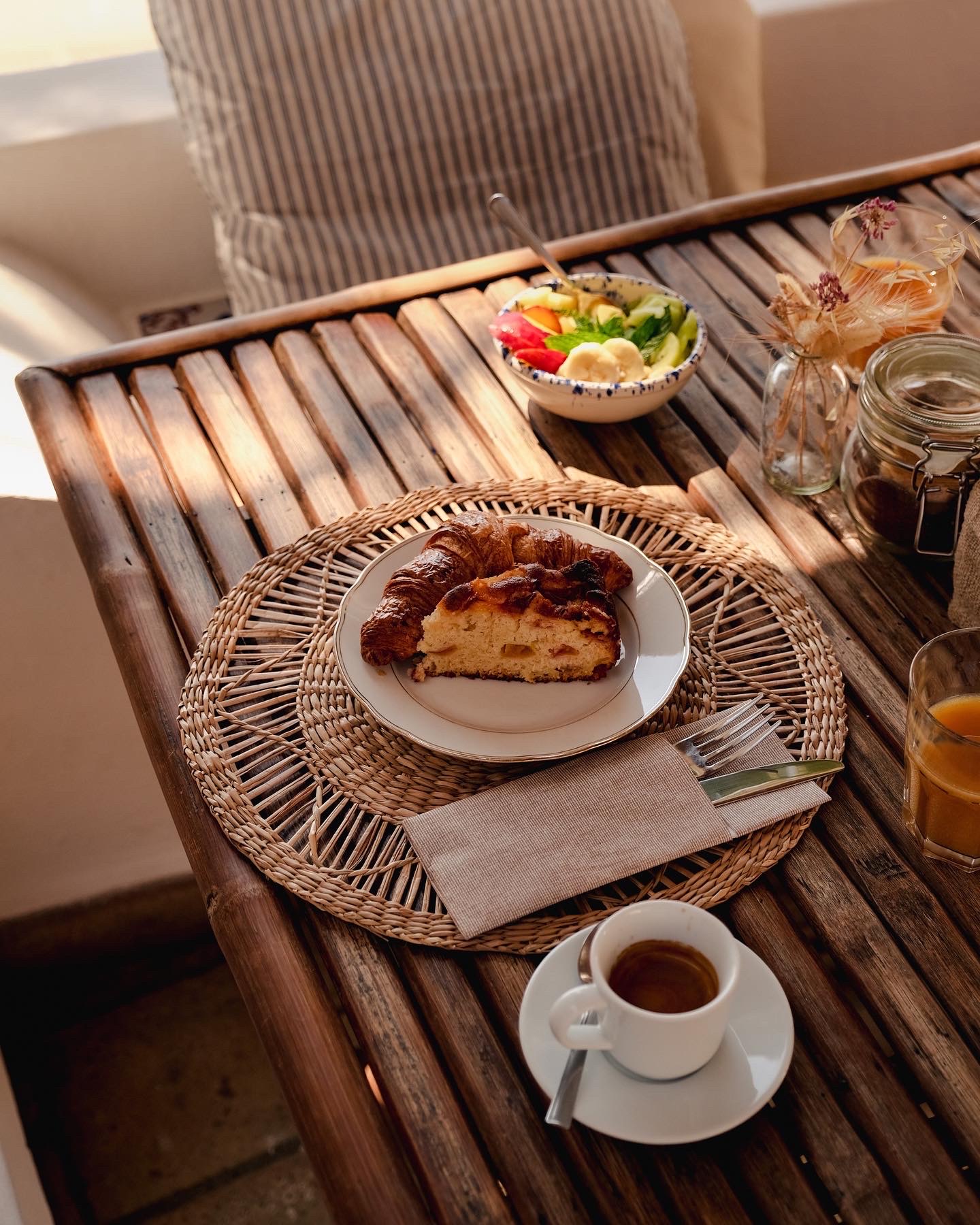 PRINCIPE DI SALINA
Principe di Salina, is located in Malfa. Above all, the location is unique, a balcony overlooking the infinite sea, there is also a swimming pool and many common areas to enjoy.
It is very famous and hence gets booked out months in advance. Luckily you can still visit it as a guest and enjoy an aperitif and a fantastic convivial dinner with typical island dishes.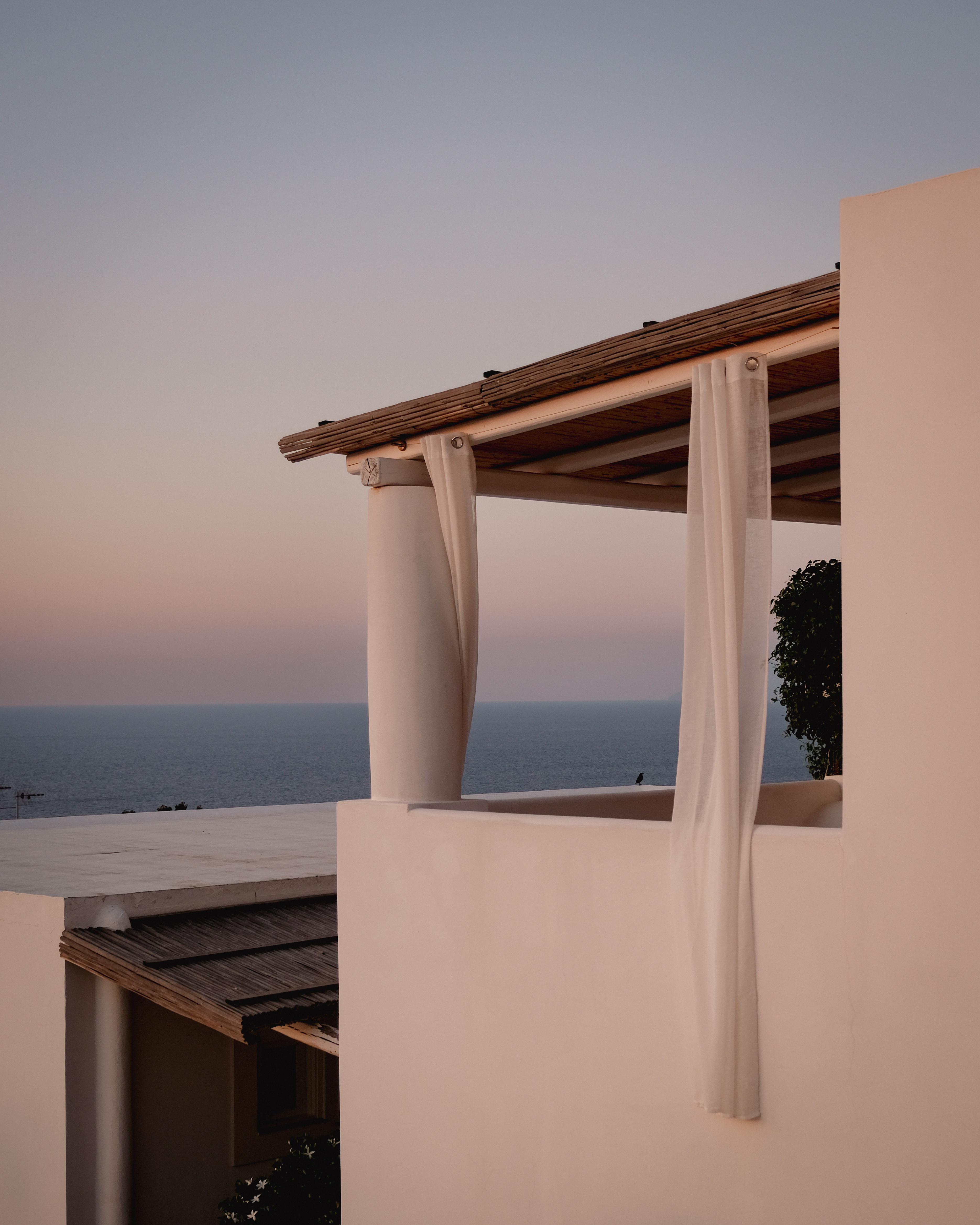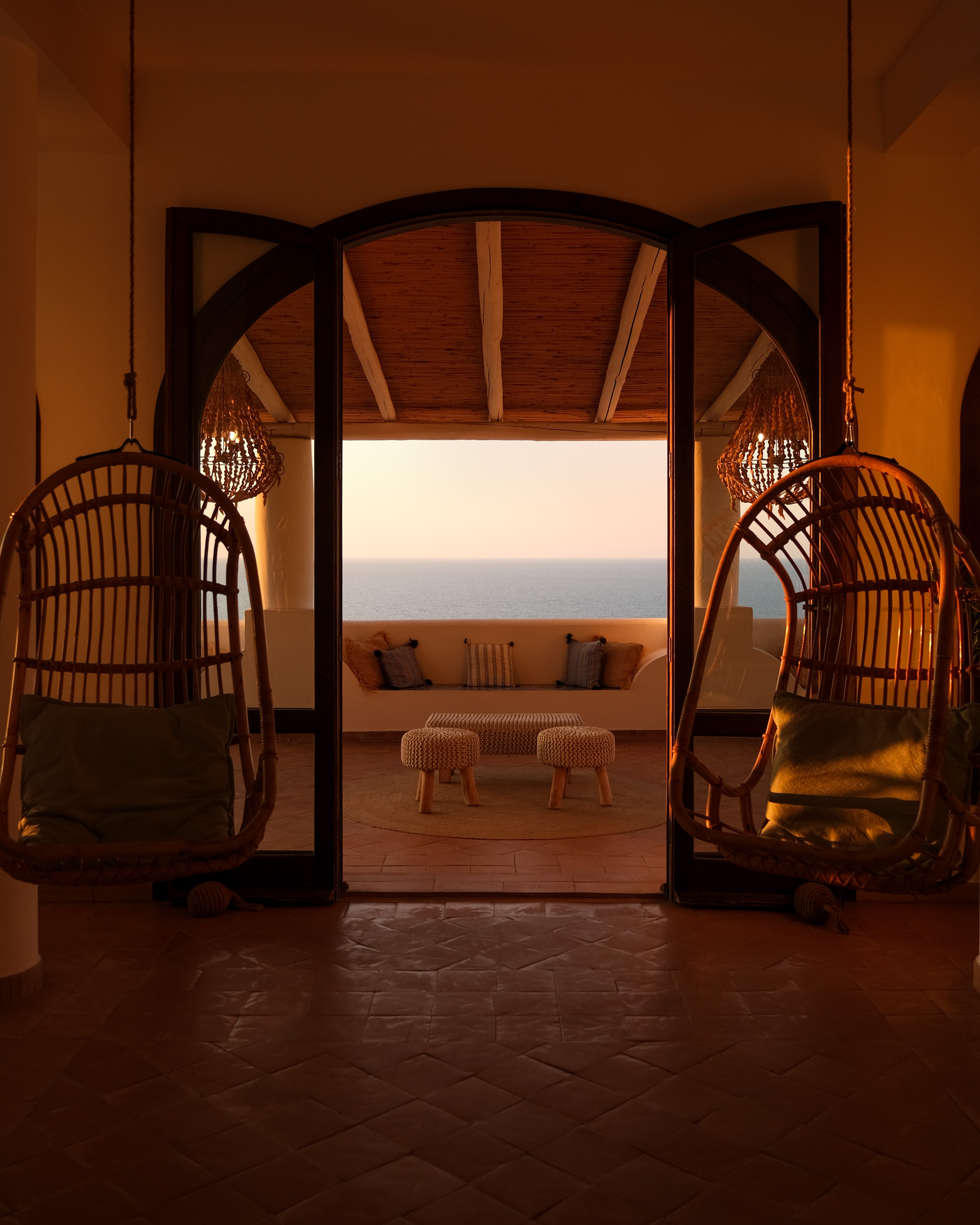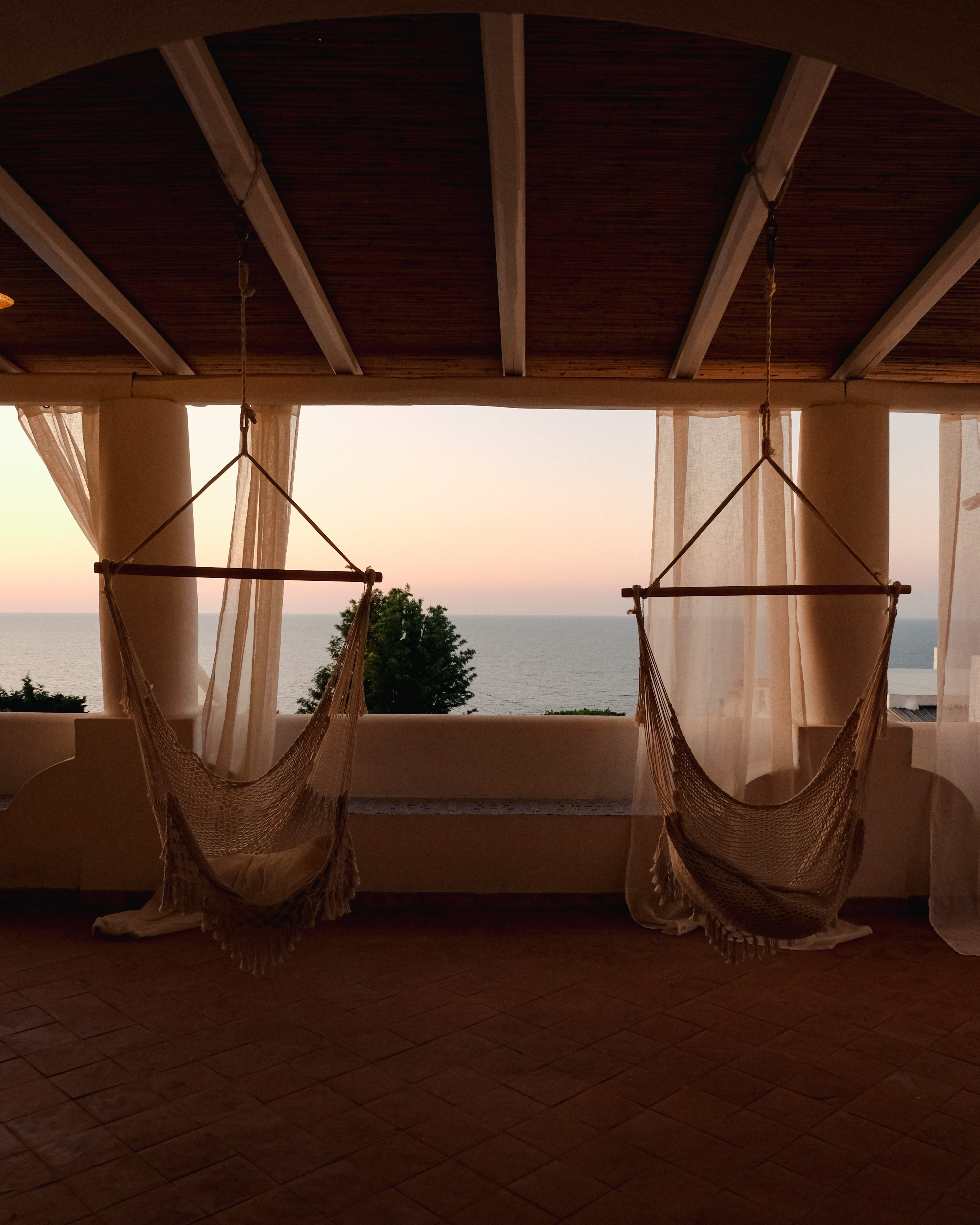 3. SALINA – WHERE TO EAT
LOCANDA DEL POSTINO
Yes you have just read about this place as we recommended it for sleeping at. But you can also eat very well here as a non guest! It has a beautiful terrace, as well as a rather romantic atmosphere! We recommend fish plates here!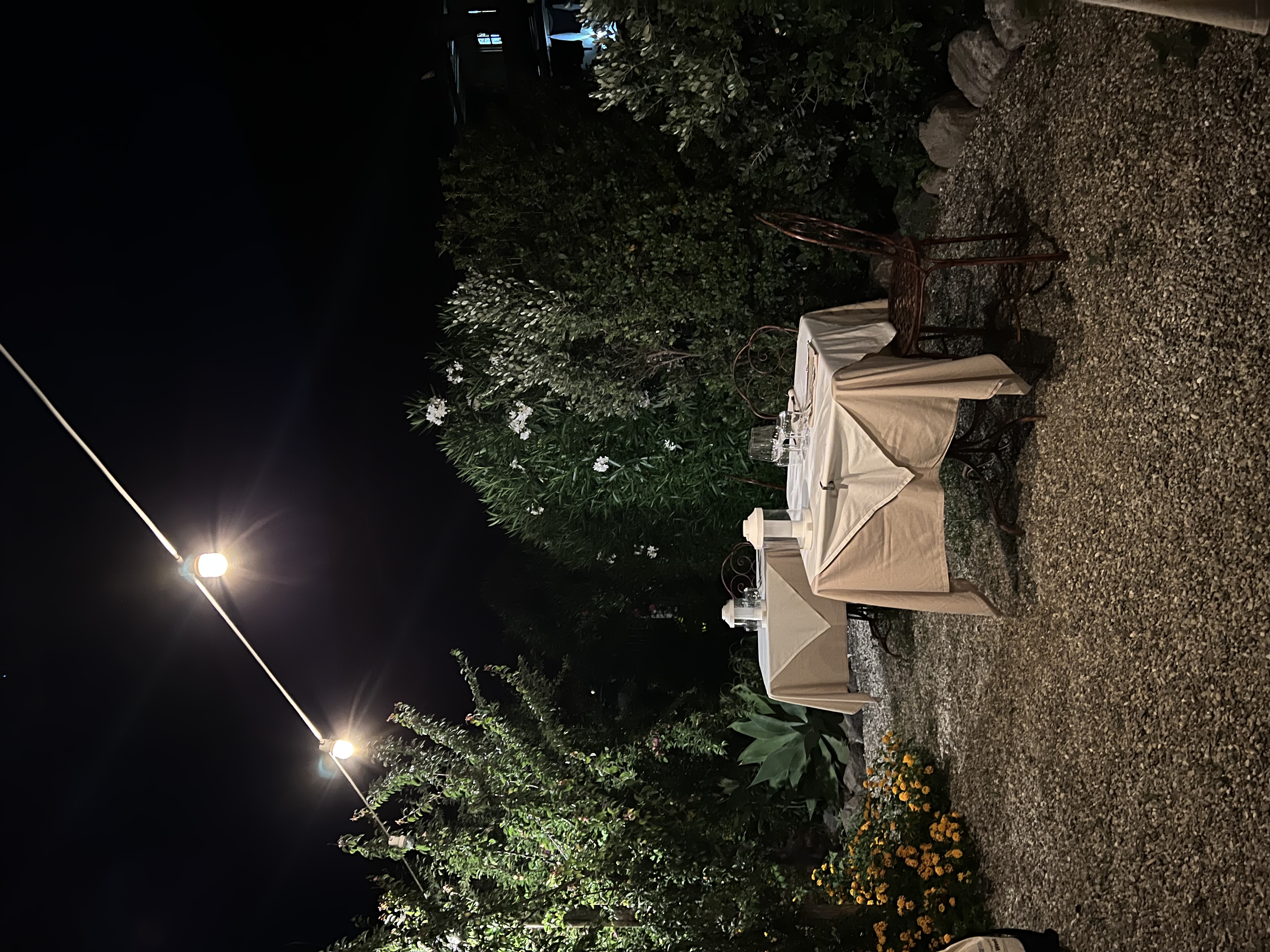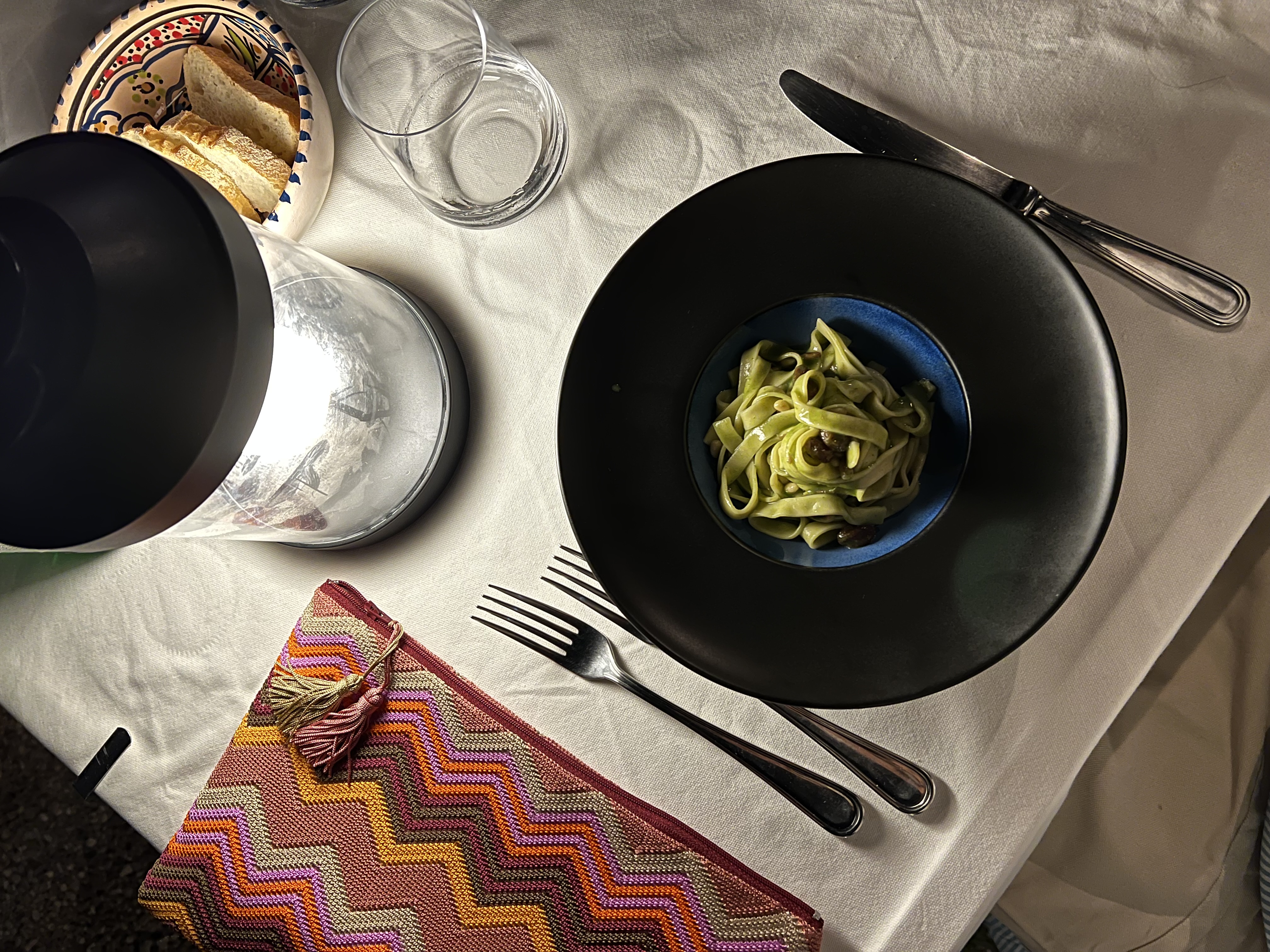 PAPERO AL GLICINE
Paperò al Glicine is located near Rinella, it's the perfect place for a lunch. It offers many traditional and delicious dishes, but the best thing that you have not to miss is "Granita alla ricotta with capers".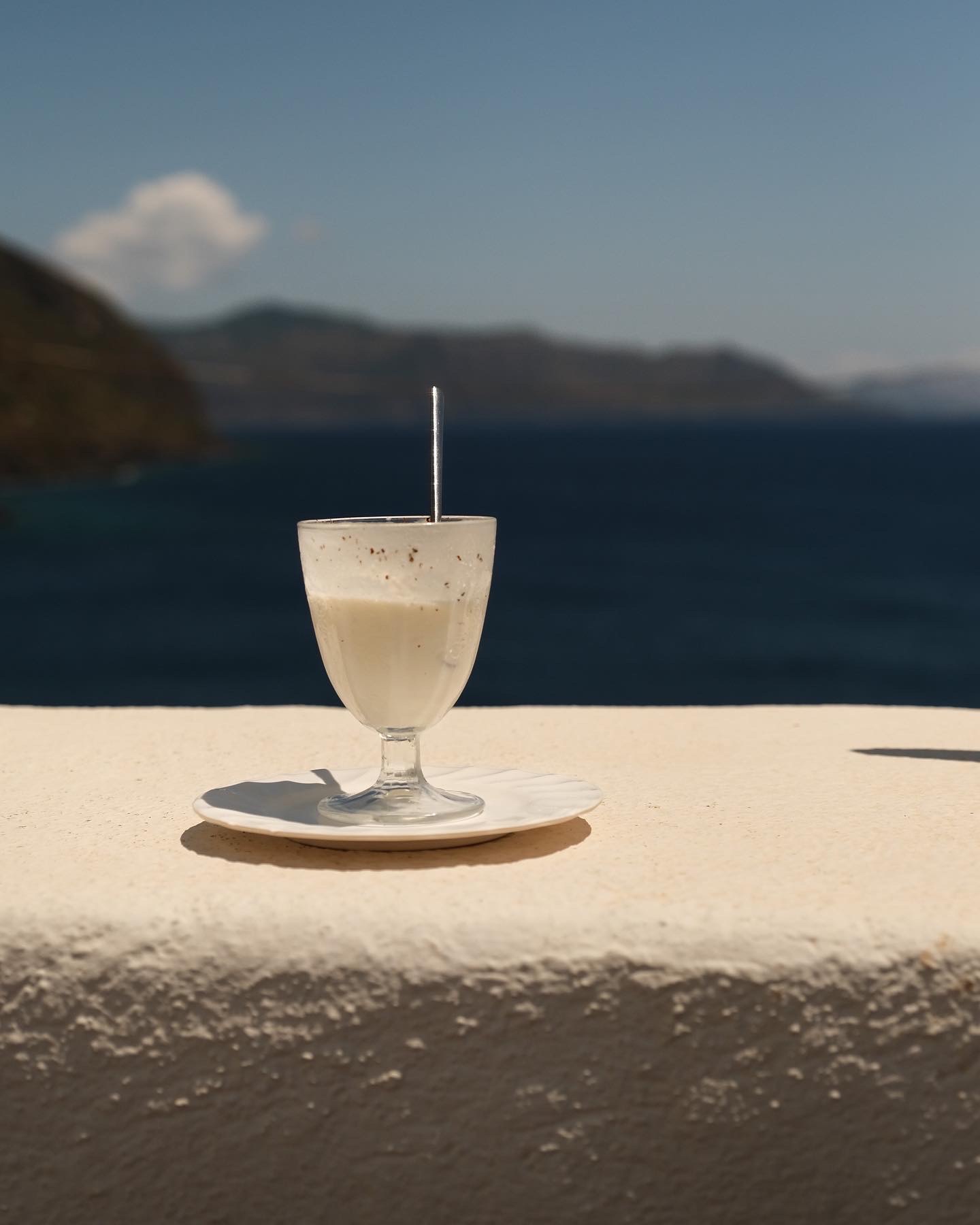 DA ALFREDO
Da Alfredo is a bar in front of the sea, in the area of Lingua near the lighthouse.
Here you must try "Pane cunzato" a slice of toasted bread, and served with different fillings. They are all based on the flavors of the island. This means sweet cherry tomatoes to anchovies in oil, red onions to capers, without forgetting the abundant grated ricotta salata. It's definitely big enough to share it with another person!
Don't forget to try granita too. Choose between fig and mulberry!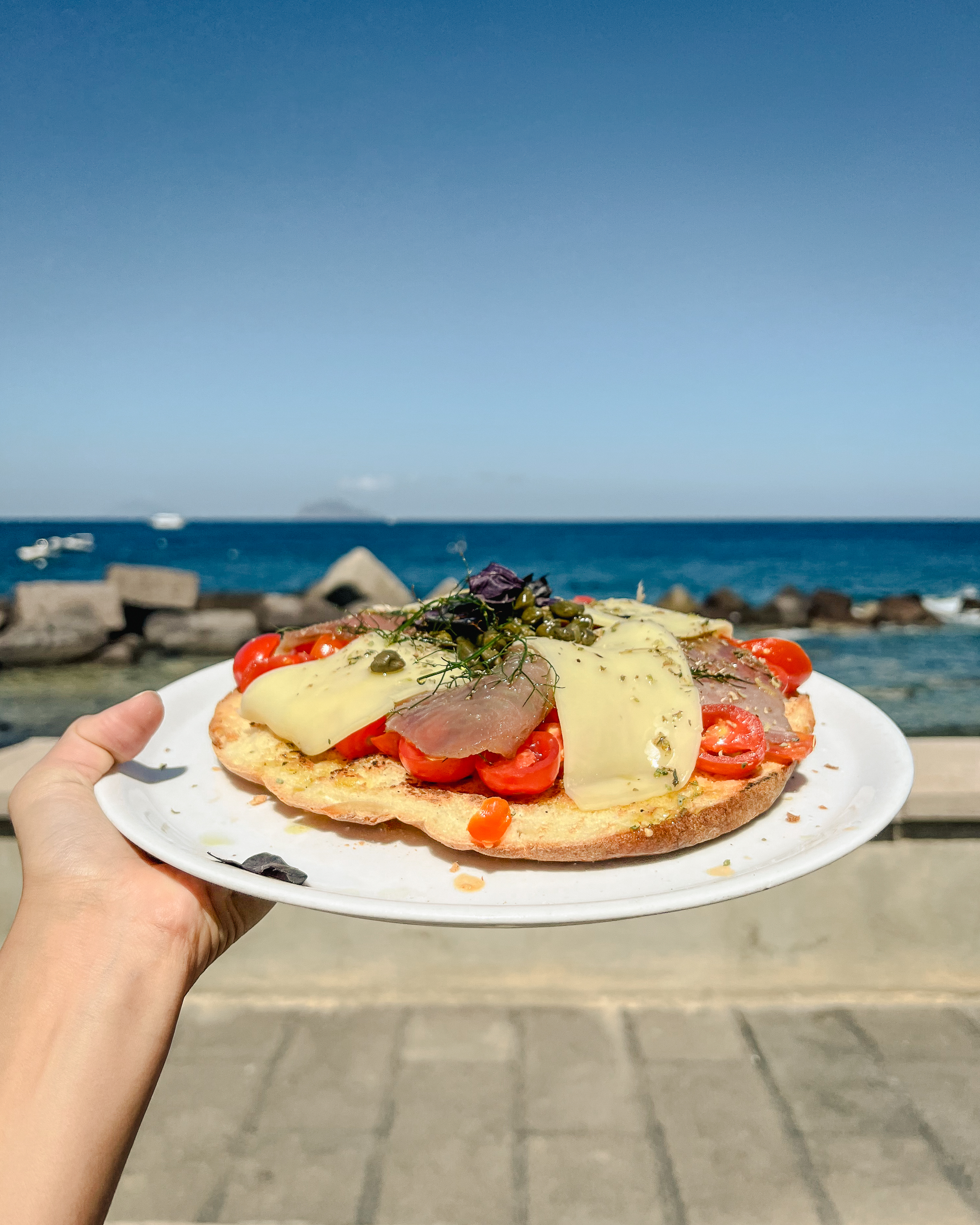 DRINKS
If you love wine, reserve a tasting at Cantina Hauner or Capofaro.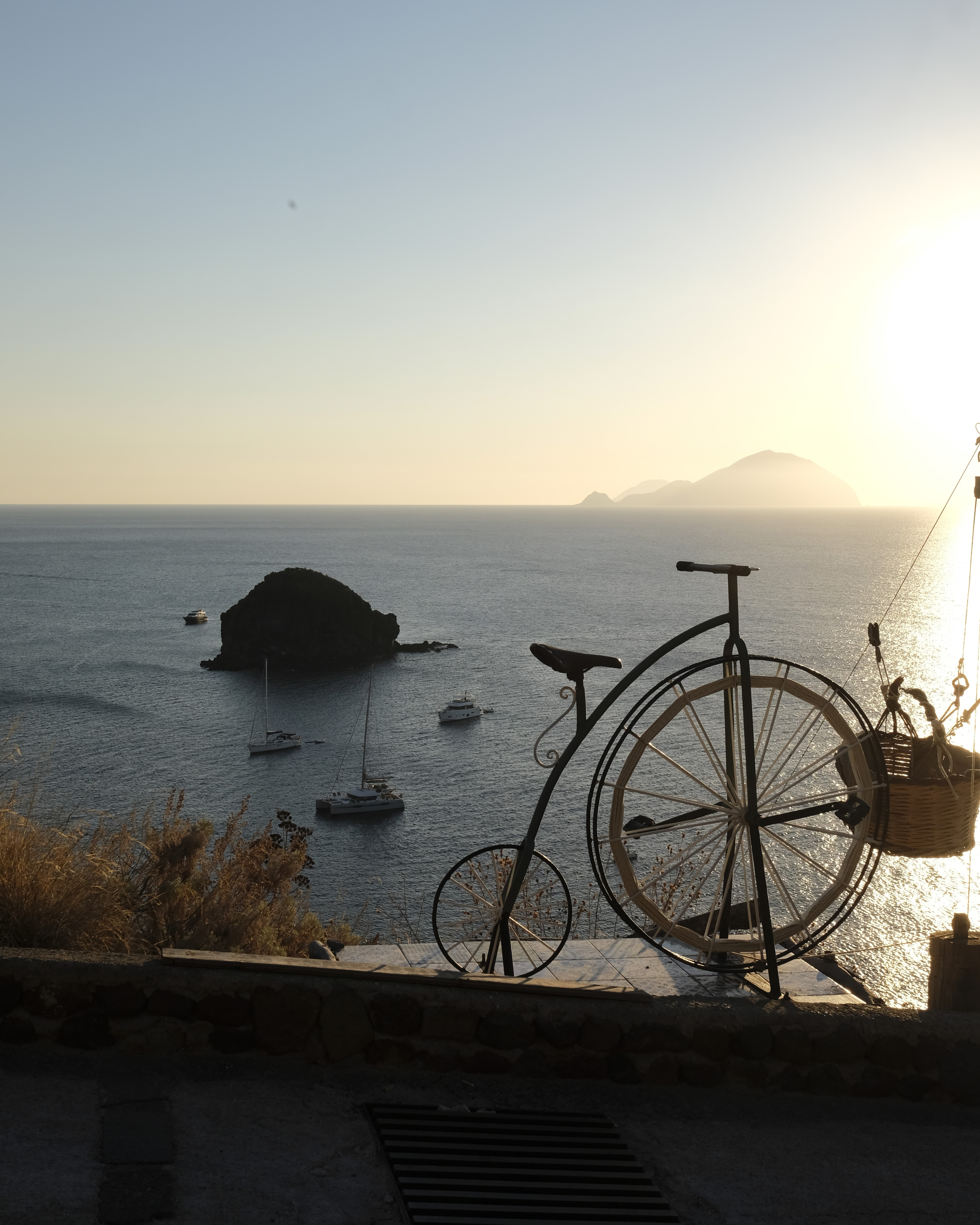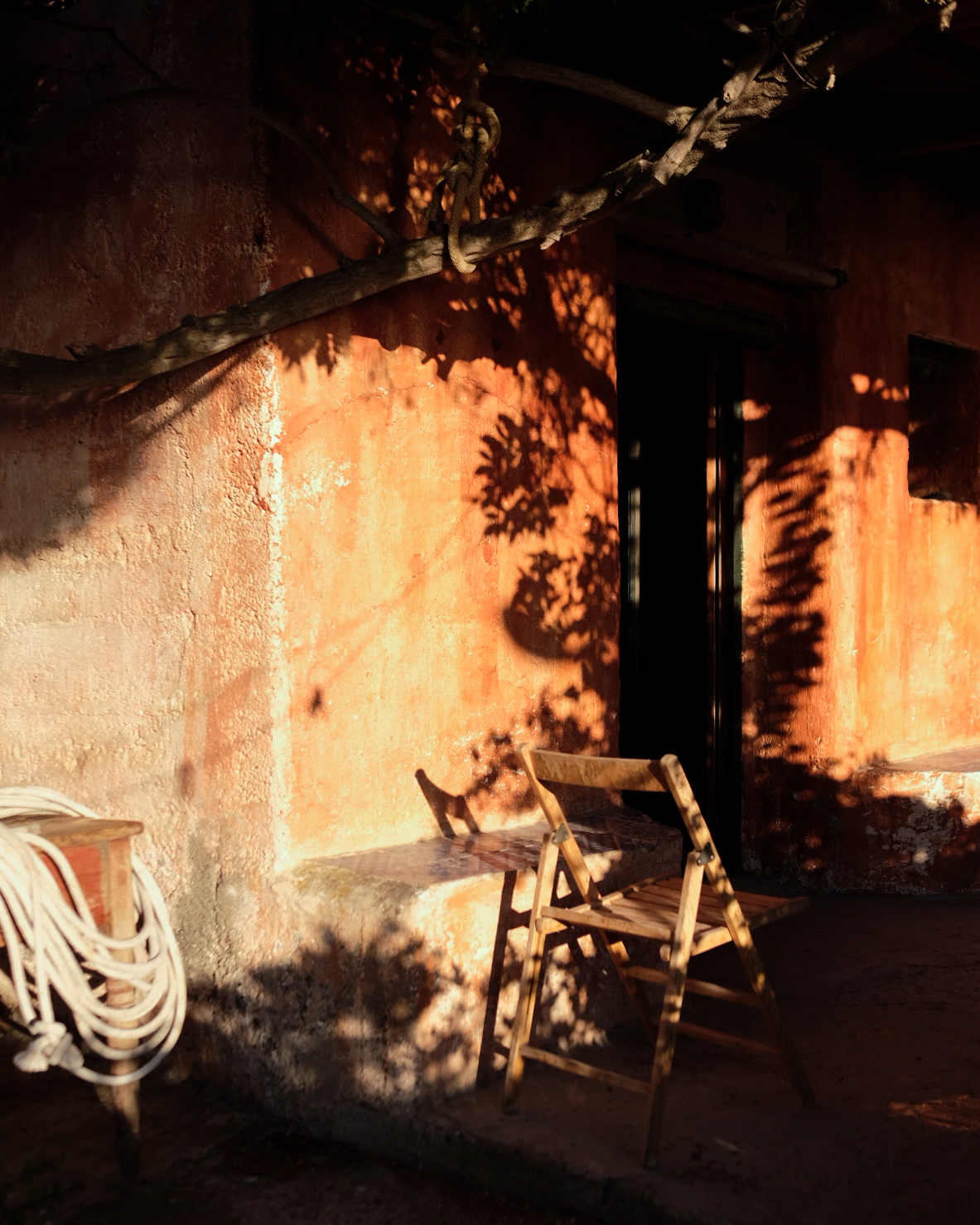 FINAL TIPS
The best tip is to just go! This island is so special that soon it will be overcrowded with tourists! Organise yourself early to book the most special accommodation and make bookings in the restaurants! Also make sure to organise a boat trip to discover the very special coastline.
As per best time to visit, avoid at all cost end July and the whole month of August. It would be full! June or September would be ideal!
Above all, many thanks to Roberta (@_lagiuditta) for sharing her favorite corners of Salina.
Roberta, is a Sicilian photographer who lives in Brescia. She recently visited Salina and fell in love with it! She loves the typical white Aeolian houses with a nice terrace overlooking the sea with a hammock, the immense expanses of vegetation plunge into the blue of the sea.
Make sure to check her Instagram Profile and follow her beautiful journeys!
In case you are searching for more inspiration for traveling, then perhaps some of my other Guides will be useful: