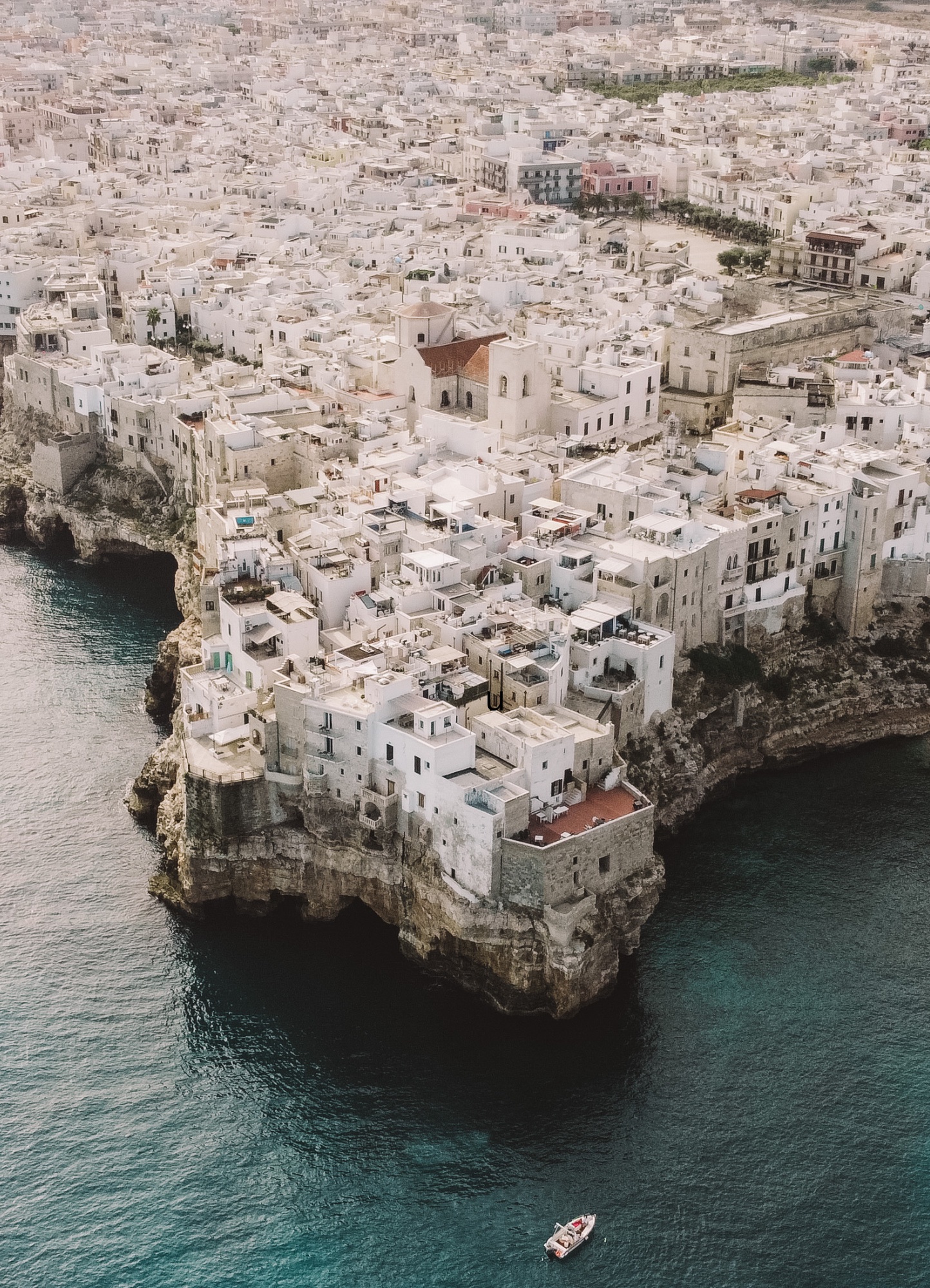 PUGLIA – ULTIMATE GUIDE
Are you going to Puglia in Italy and want to know where to stay, eat and what to do??
I have spoken with Lucy Mason (@goinghomebroke) a true traveller and a fellow Italy lover who knows the dreamiest spots all over Puglia to get you covered. You will not get a better expert than her!
Together with Lucy, we want to help you plan a perfect trip to this magical part of Italy. To make the planning easier we have selected the best hotels, restaurants as well as activities including those secret spots only locals know about.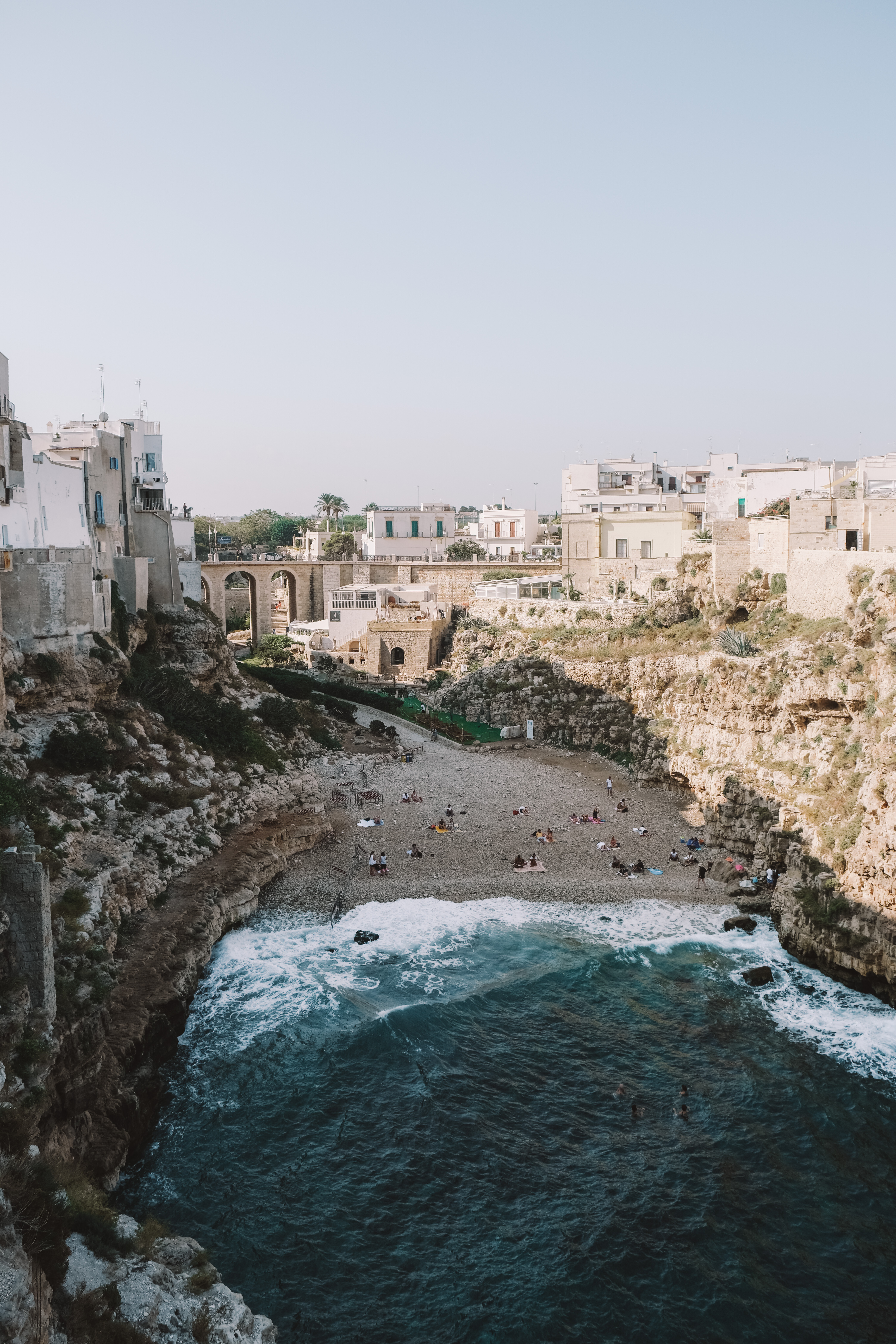 PUGLIA – BASIC FACTS
Lucy has spent over a month exploring Puglia and below you will find all the useful info you will need regardless of whether you want to spend a weekend or a week (or even longer) in this beautiful region. Let's start!
GETTING THERE
Puglia is in the South of Italy. You can either fly to Bari or Brindisi Airport.
Bari is closer to Polignano a Mare and Ostuni but Brindisi is closest to Lecce and the South.
So depending on where you prefer to base yourself and how much time you have you can choose comfortably between these two airports. That said, they are only a 1.20 h drive from each other, so you could also just choose the cheaper flight!
Make sure to rent a car because using public transportation would make it quite tricky and rather slow to explore Puglia! It will also give you all the flexibility you need to see all the less-known places we will tell you about!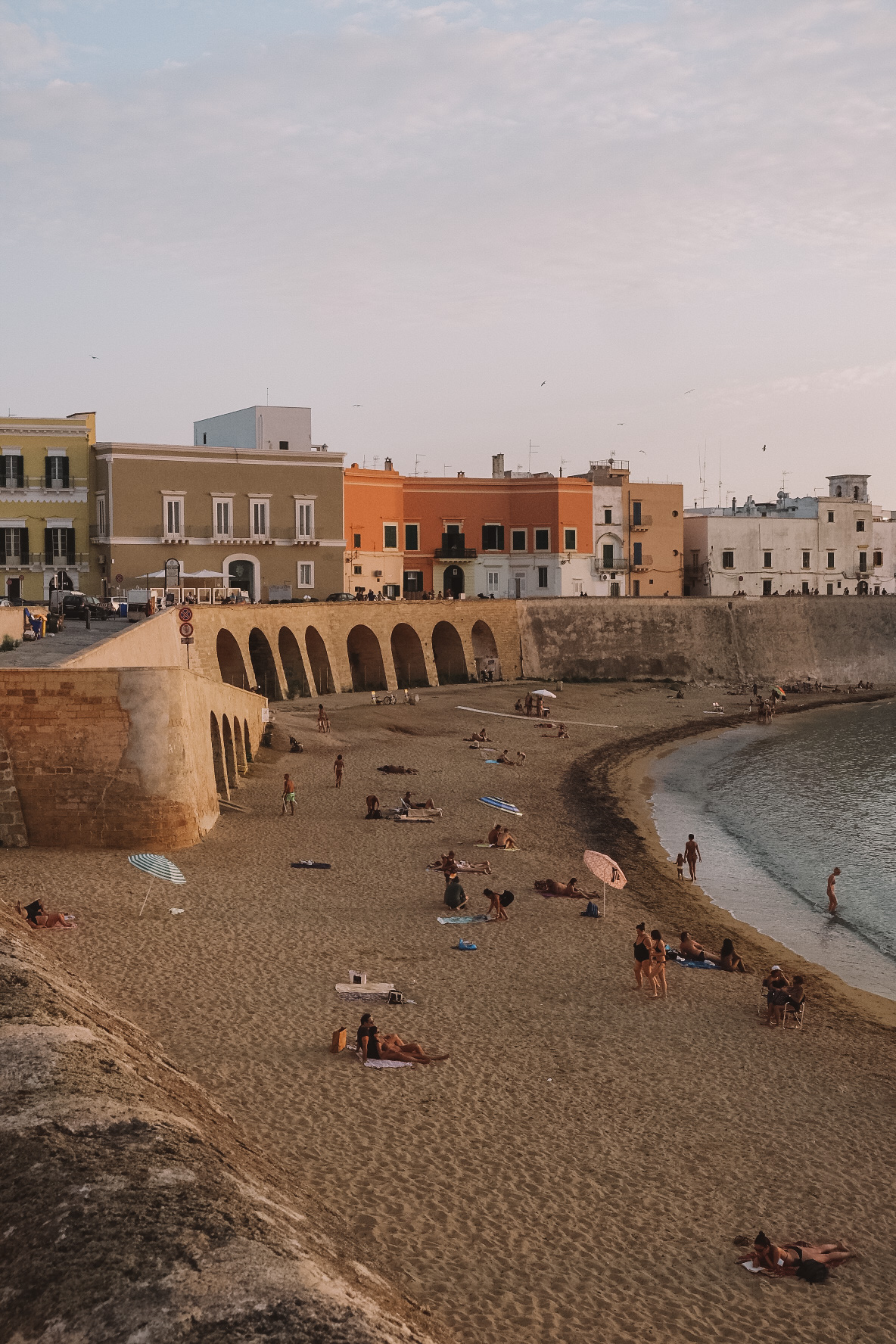 BEST TIME TO VISIT:
From the end of May to the end of September. That said avoid the end of July and at any cost August, it will be overpopulated, overpriced, and overbooked. Early June or early September would be ideal.
HOW MANY DAYS DO YOU NEED?
Ideally, you could spend a week in Puglia but we know that isn't always possible! Try at least to spend a minimum of three nights if you can in order to get a decent glimpse into Puglia and all the beauty it has to offer!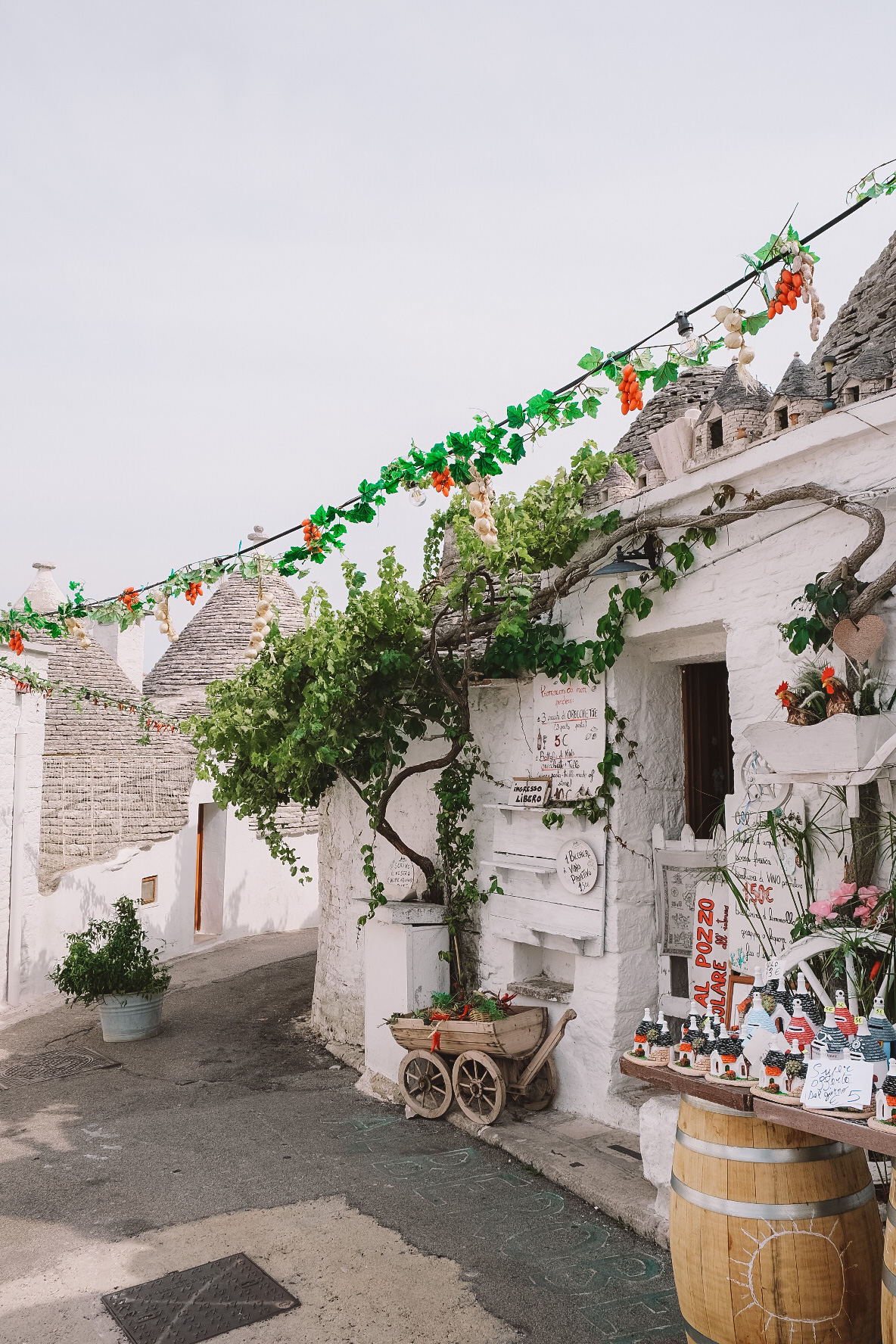 WHERE TO STAY?
Depending on your budget you could choose among the following hotel and apartment/airbnb options:
MASSERIA MAROSETTA
This hotel is an absolute dream. The food is outstanding, so make sure to have dinner there at least once. Located just a 5-minute drive from Ostuni and within 30 minutes of Polignano a Mare and Monopoli, it provides a luxurious and convenient base for your stay.
GALETA MASSERIA
Situated in the South near Nardo, it really is a great place to stay. The owners are incredibly welcoming, and they have created a truly unique and special environment just for you. With a short drive to Gallipoli or Nardo, you really are within easy reach of some of the highlights on this list.
MASSERIA CAPOSELLO
You will find this little gem even further south. This small Masseria offers a beautiful outdoor pool and an authentic local feel. As such it is intimate and private.
ODRA SUITES OR VIATOREM SUITES
If you're heading to the South-East near the town of Otranto, these two charming apartments are worth considering. They offer great value and are situated in a slightly different area than the usual recommendations. Otranto is a must-visit, and this location provides proximity to the stunning beaches as well as the enchanting Grotta della Poesia.
NARDO SALENTO
Above all, this option is perfect for families or groups. This beautifully renovated villa called Agrumeto is tucked away in the heart of Nardo. It's within walking distance of some of Nardo's best restaurants, making it an ideal place to stay.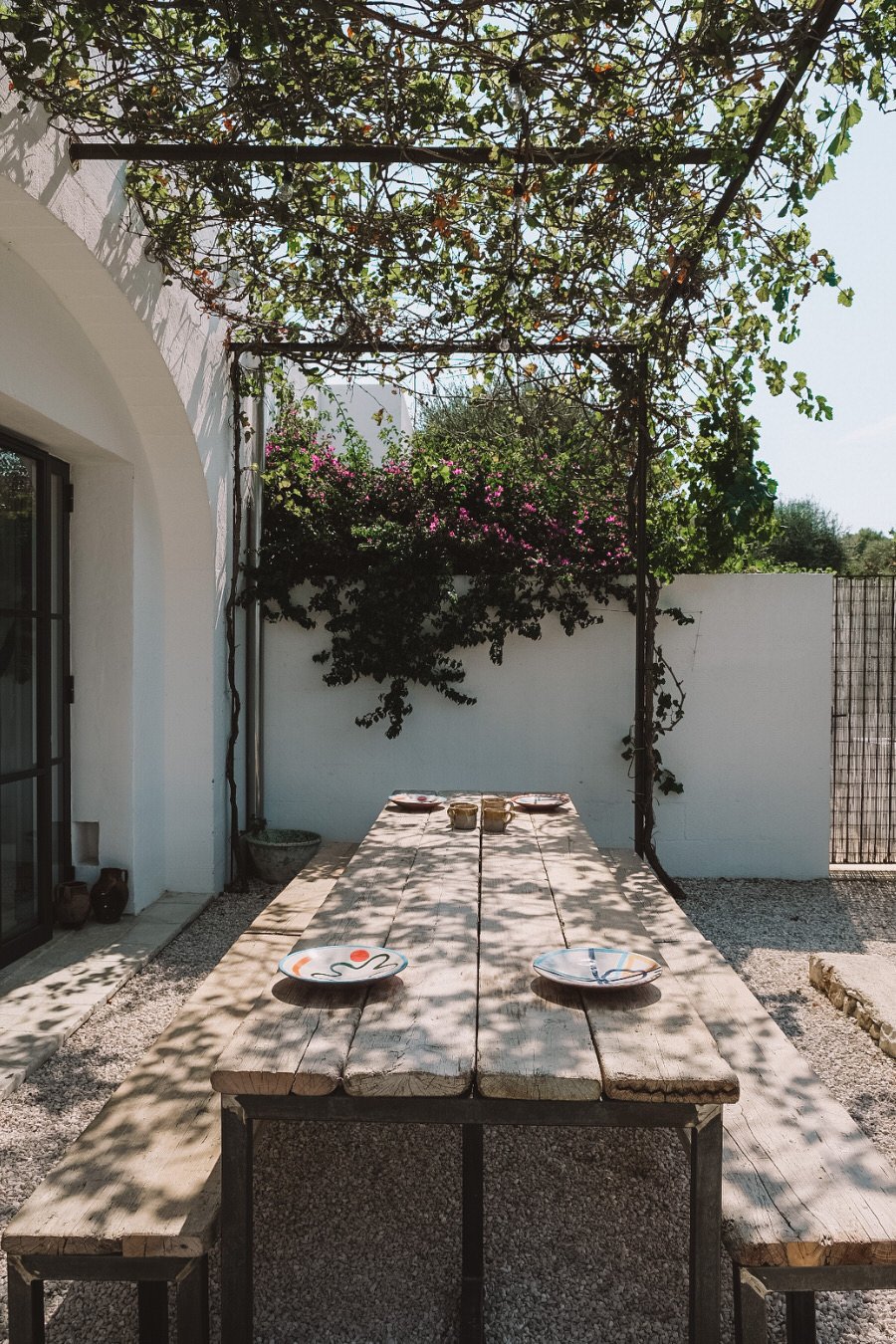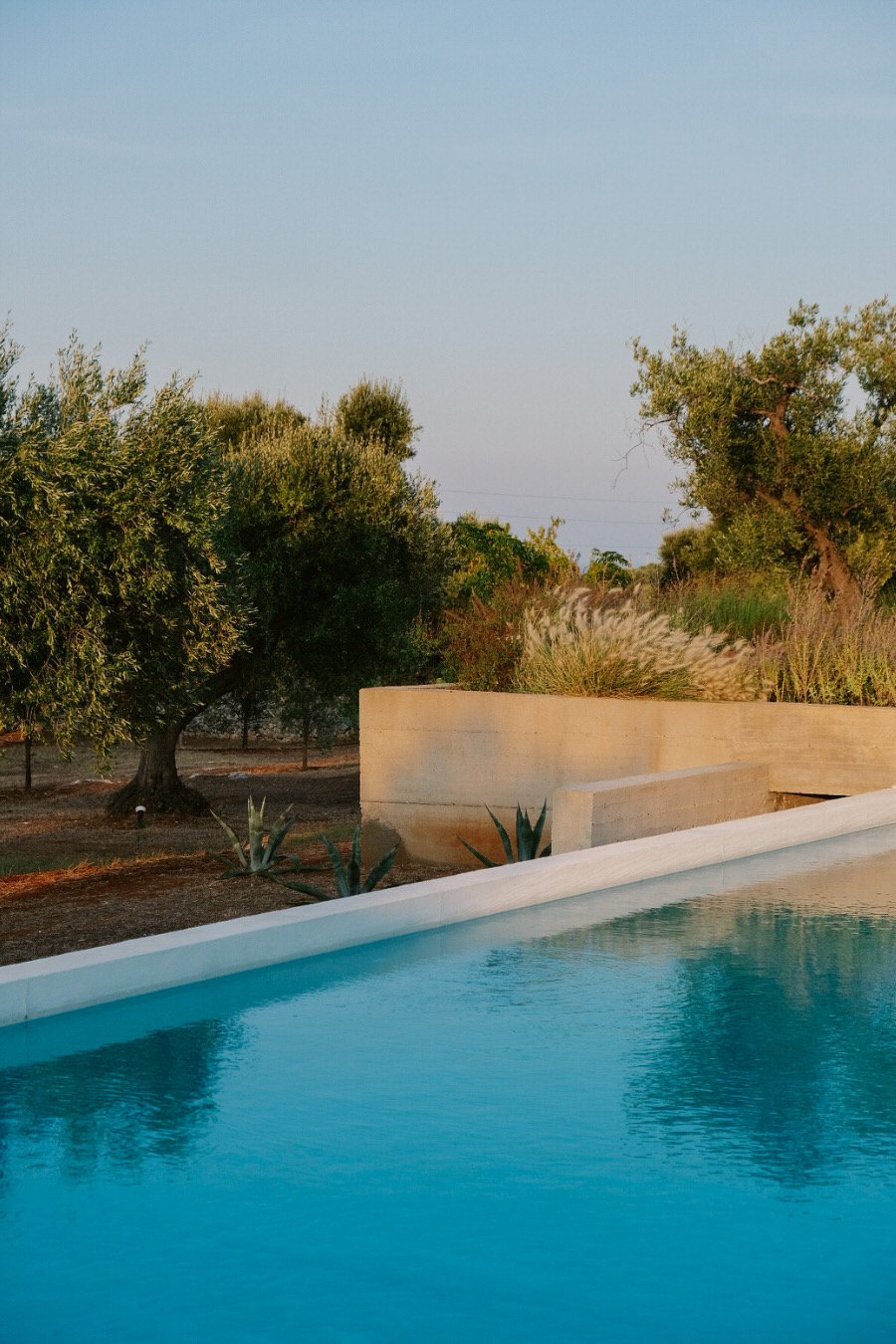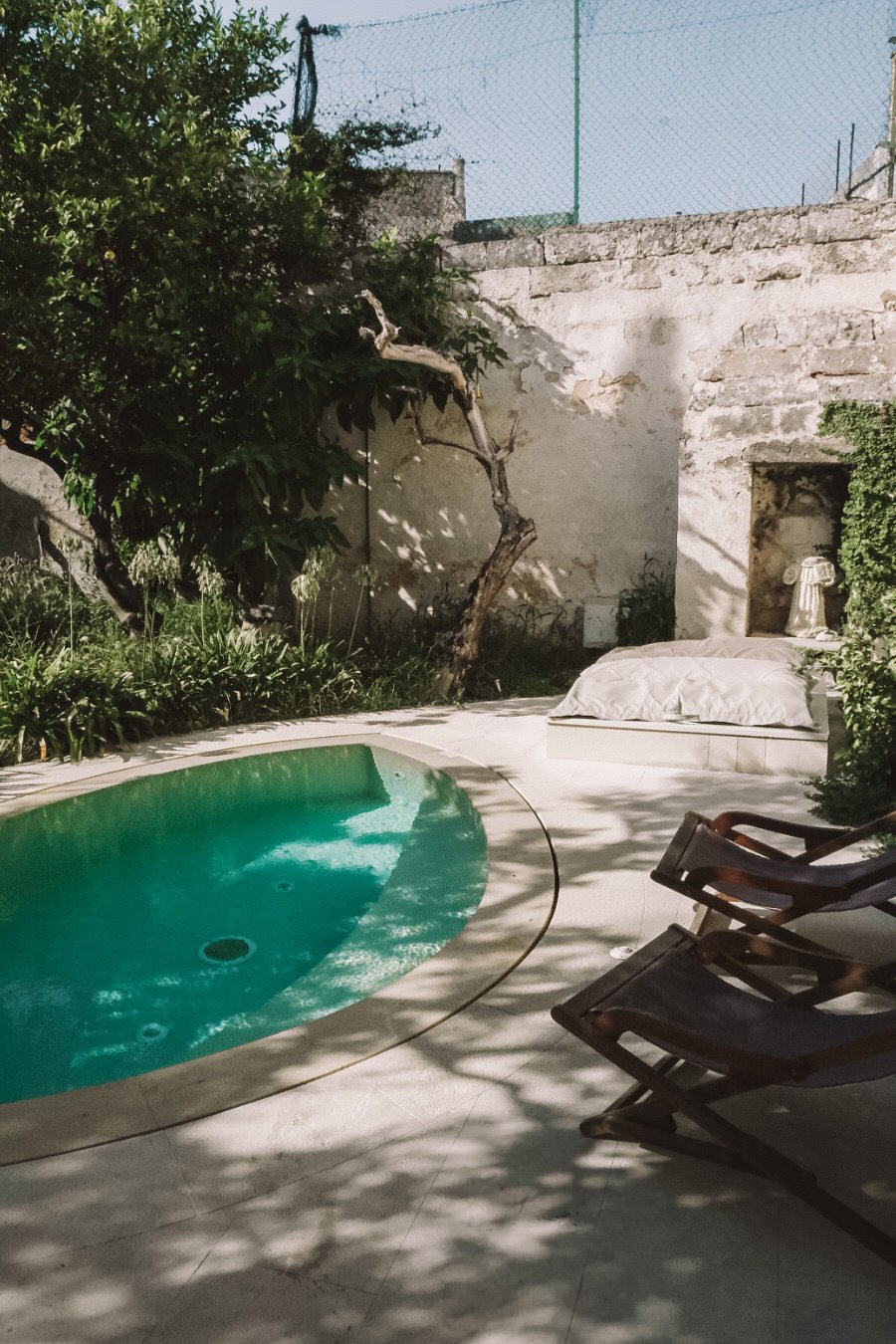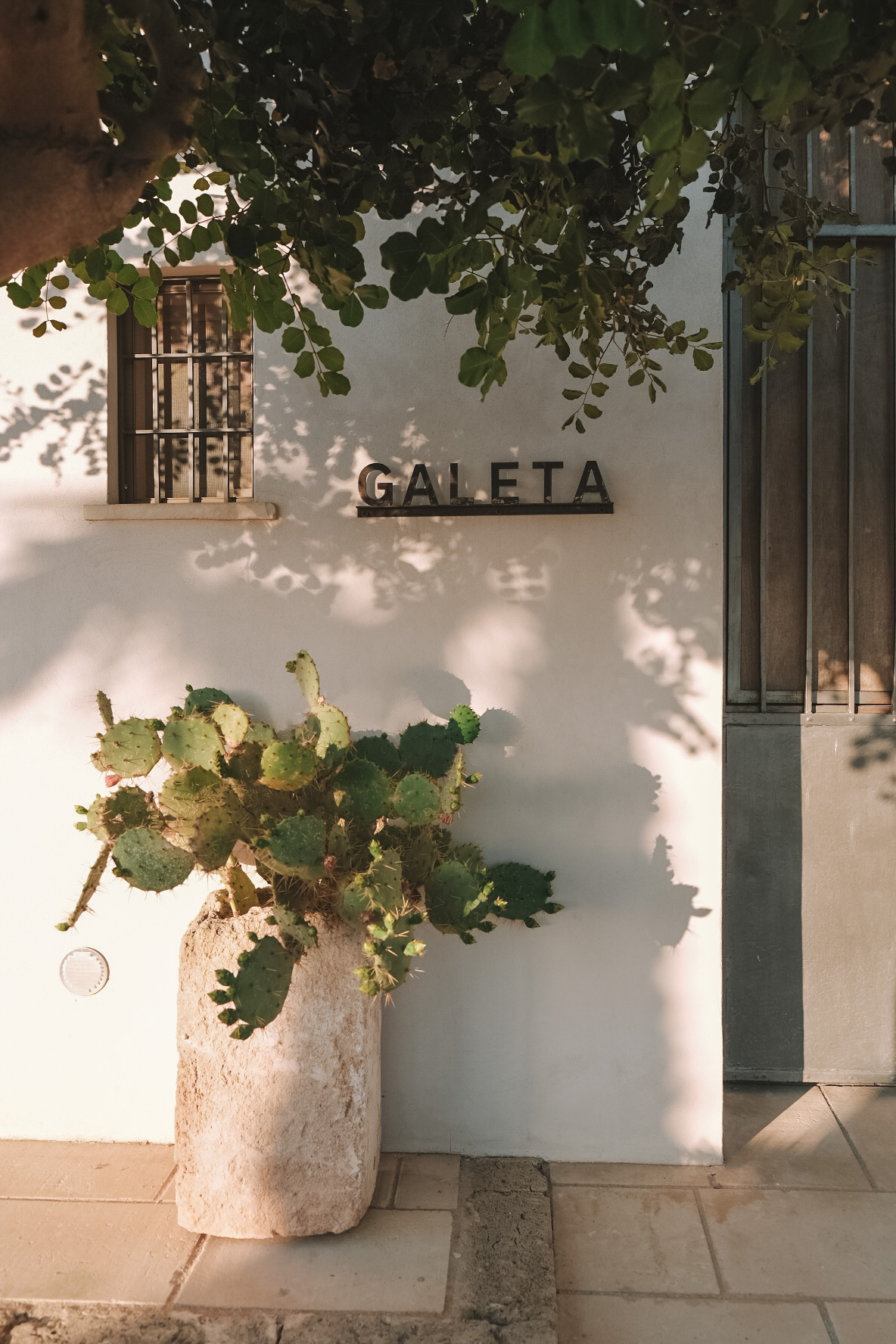 PUGLIA – WHAT TO DO
Puglia is a relatively big region with hundreds of stunning beaches and beautiful towns to visit. Again to help you plan your visit, we have preselected the must-visit spots!
BEST TOWNS TO VISIT
OSTUNI
Known as the White City, Ostuni is without a doubt, a must-see city in the northern part of Puglia. Surrounded by olive groves and adorned with white buildings, its cobblestone streets and uphill walks are rewarded with stunning views. Don't miss the chance to explore this picturesque destination.
POLIGNANO A MARE
This amazing seaside town boasts an enchanting old quarter filled with poetry on its streets and walls. With a variety of incredible places to stay and delicious food to indulge in, Polignano is a must-visit in the region. No trip to Puglia is complete without a stop in this captivating town. It is also Instagram famous, so you will be able to get some beautiful photos here.
LECCE
As the main city in the southern region of Puglia, Lecce is an old baroque city with vibrant nightlife and rich history. Explore its captivating streets and immerse yourself in the beauty and culture of this remarkable city.
ALBEROBELLO
Known for its famous white and grey pointed-roof houses called Trullo, Alberobello is a charming town to wander through. Enjoy strolling along its historic streets and be sure to stop by a wine bar or two for a delightful experience. However, it is rather touristy, so try to visit before organised tours crowd the little streets.
MONOPOLI
Situated close to Ostuni and Polignano, Monopoli is an old fishing village that features a picturesque swimming bay. It's an excellent destination for nightlife and a delicious dinner, offering a memorable experience by the sea.
NARDO
Nardo offers an old-town charm with fewer tourists, allowing for a more local experience. Indulge in great food, and exquisite wine, and embrace the unique atmosphere of this extraordinary place.
OTRANTO
Closer to Torre dell'Orso and the surrounding region of Puglia, Otranto is another beloved city on the list. Discover its lovely shops, savor delightful meals at charming restaurants, and soak in the beautiful views. The historical old city center holds a special allure that shouldn't be missed.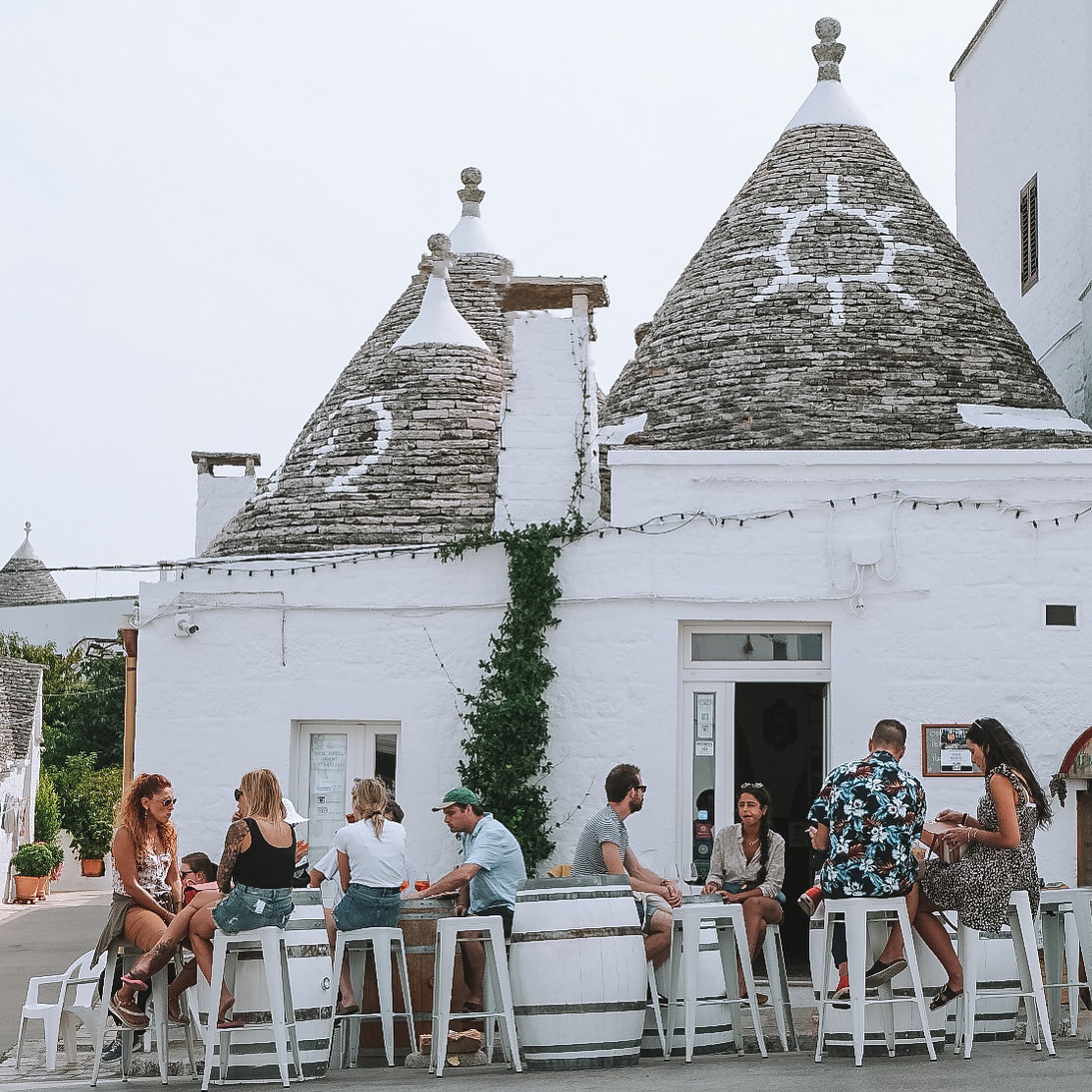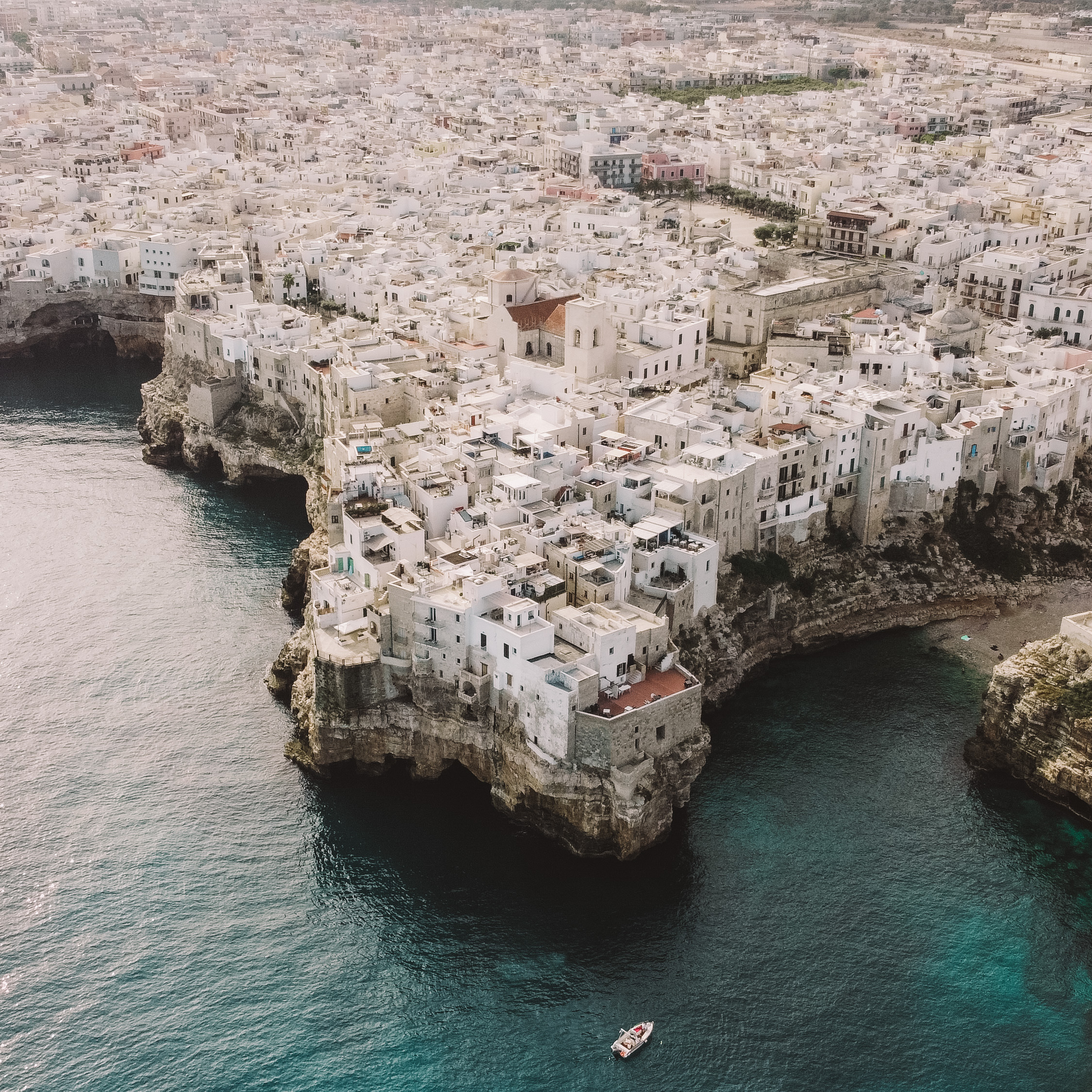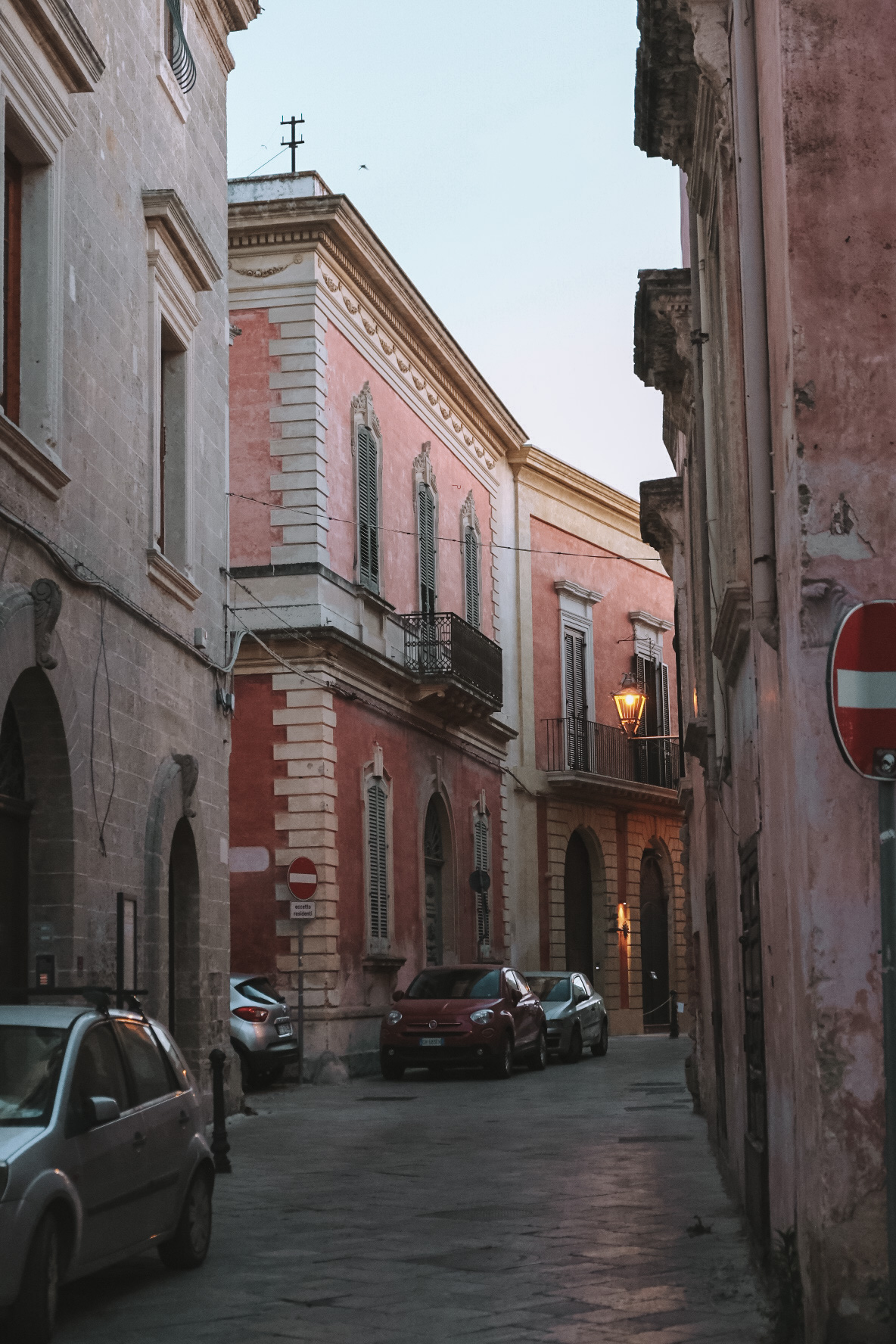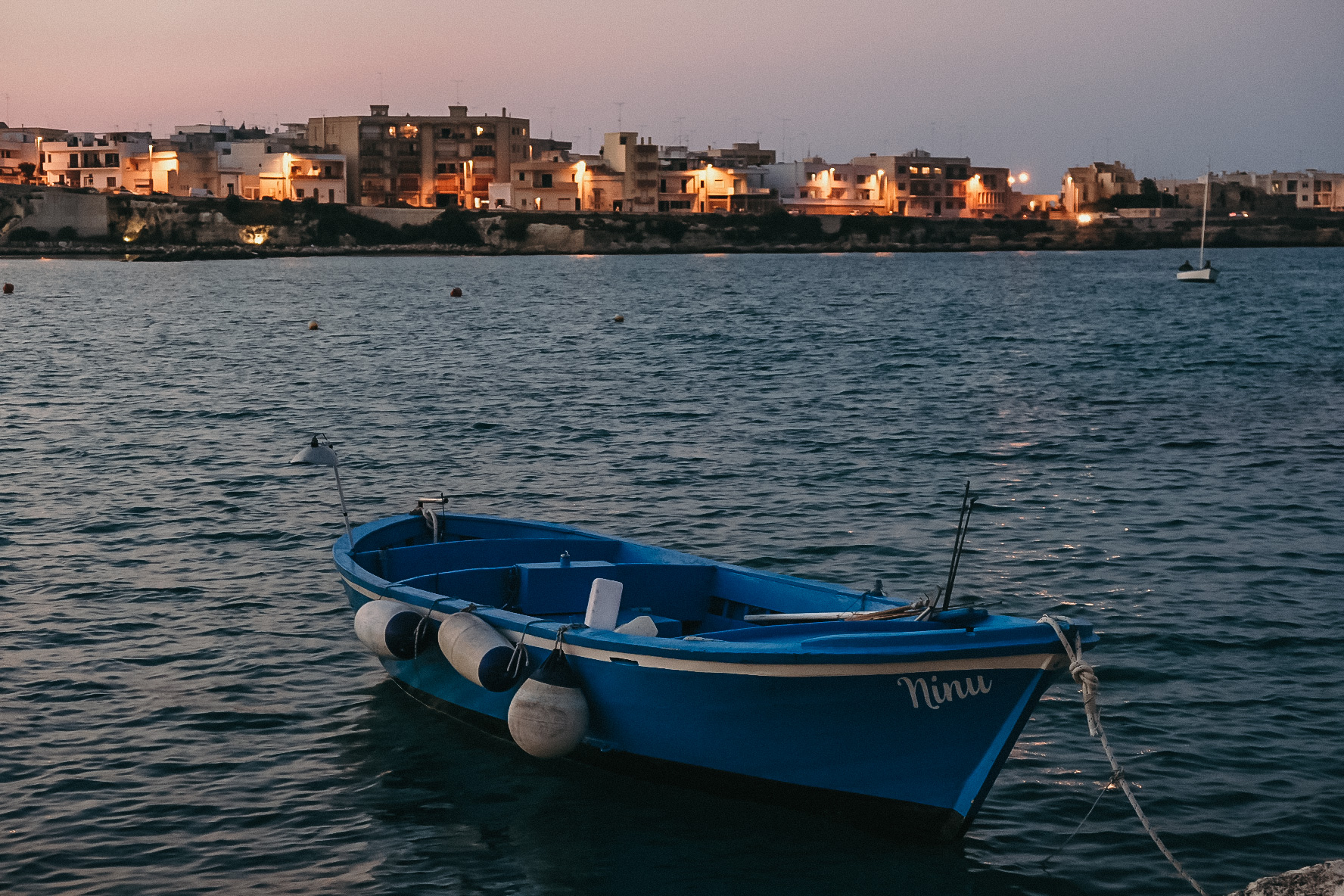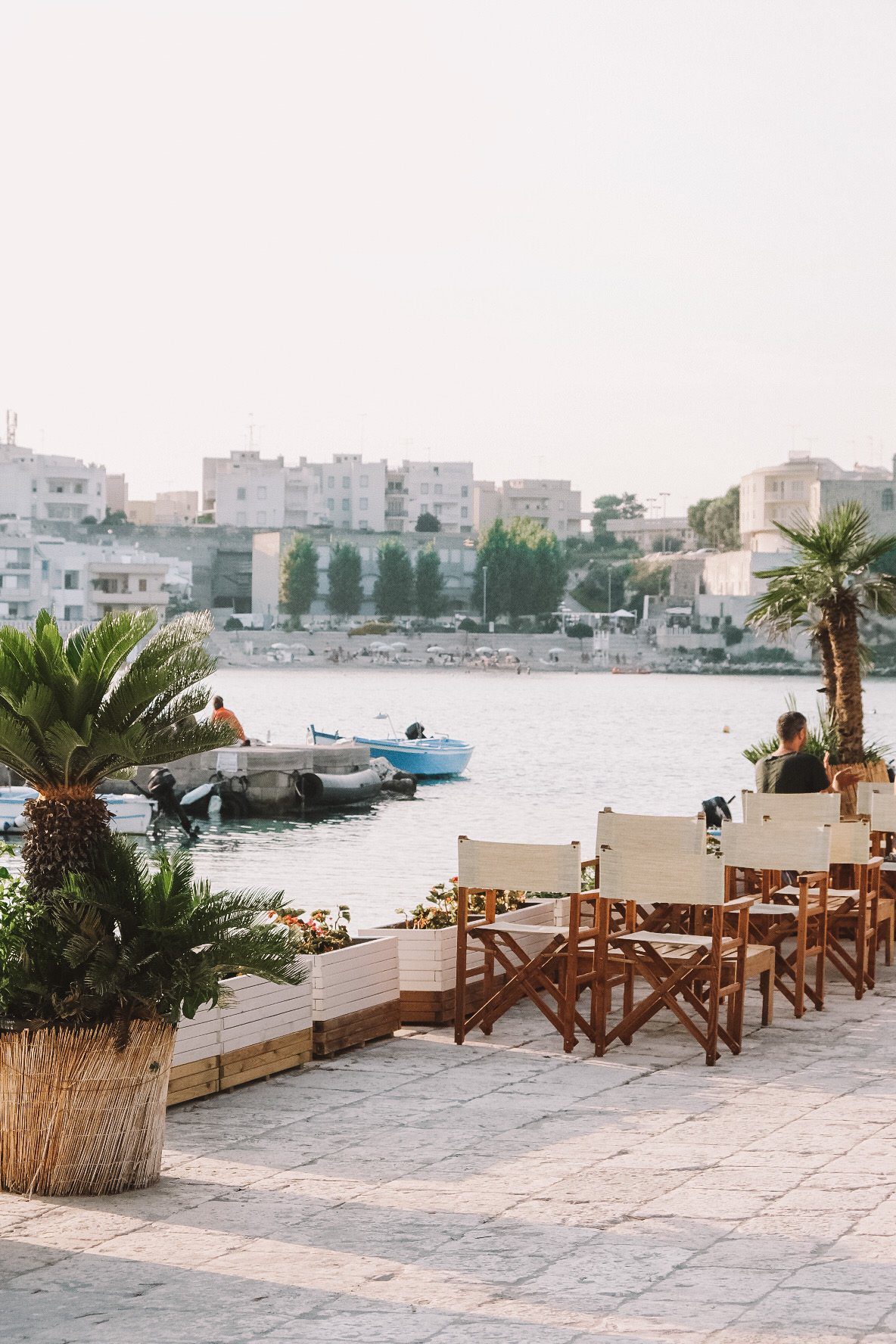 BEST BEACHES
Wow, Puglia really has something to offer when it comes to beaches. You should really reserve some time just to spend a few hours doing nothing but enjoying the seaside. Find below our top picks for your trip!
GROTTA DELLA POESIA
Also known as The Cave of Poetry, this must-see spot in the South of Puglia is a must-visit. To preserve the land, a small entrance fee is required, but it's worth it to enjoy the turquoise waters and the opportunity to jump off the rocks into the sea!
BAIA DEI TURCHI
This incredible beach stretches along the coastline between Otranto and Torre dell'Orso. Upon arrival at the car park, you can take a short and free shuttle (included in your parking costs) or walk through the forest area to reach the beach. With crystal clear waters and the option to sip Aperol Spritz right on the beach, it's a paradise waiting to be explored.
TORRE DELL'ORSO
This expansive beach is perfect for spending an entire day. It's conveniently located near the shops of Torre dell'Orso, including the amazing Dentoni, where you can indulge in gelato, coffee, and pastries that are SO delicious. You can choose to pay for sunbeds or enjoy the free section of the beach. Additionally, taking a pleasant walk up to the headland offers stunning views of the famous rock formation in the ocean.
PUNTA PROSCIUTTO
This really could be argued to be the world's best beach! At Teranga Bay Lido, you can rent sunbeds and enjoy swimming in some of the most pristine waters the Mediterranean has to offer.
GALLIPOLI
This charming town is a great place to visit for an aperitivo or dinner. Don't miss the beautiful little bay, perfect for a sunset swim.
PORTO CESAREO
For a tranquil and shallow crystal-clear beach near Nardo, Porto Cesareo is the ideal destination. You can rent sunbeds or find shade under the large trees, creating a perfect setting for relaxation. A good option for families.
LAMA MONACHILE
Lama Monachile in Polignano a Mare is the famous beach you may have seen in photos. If lying on rocks isn't your preference, you can rent a deck chair or find a spot along the cliffside for the day. Grab some takeaway food from Pescaria and enjoy a delightful seaside lunch.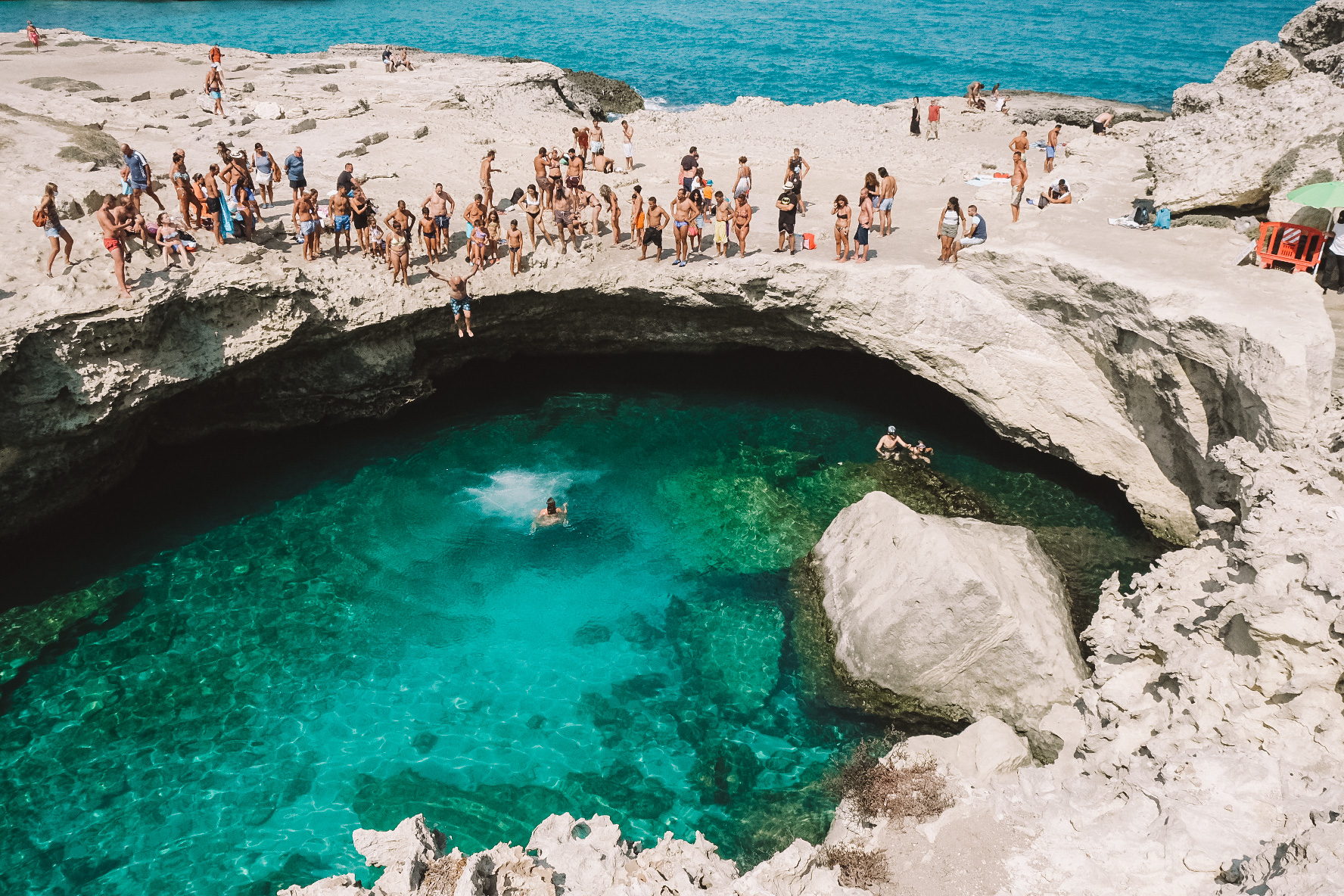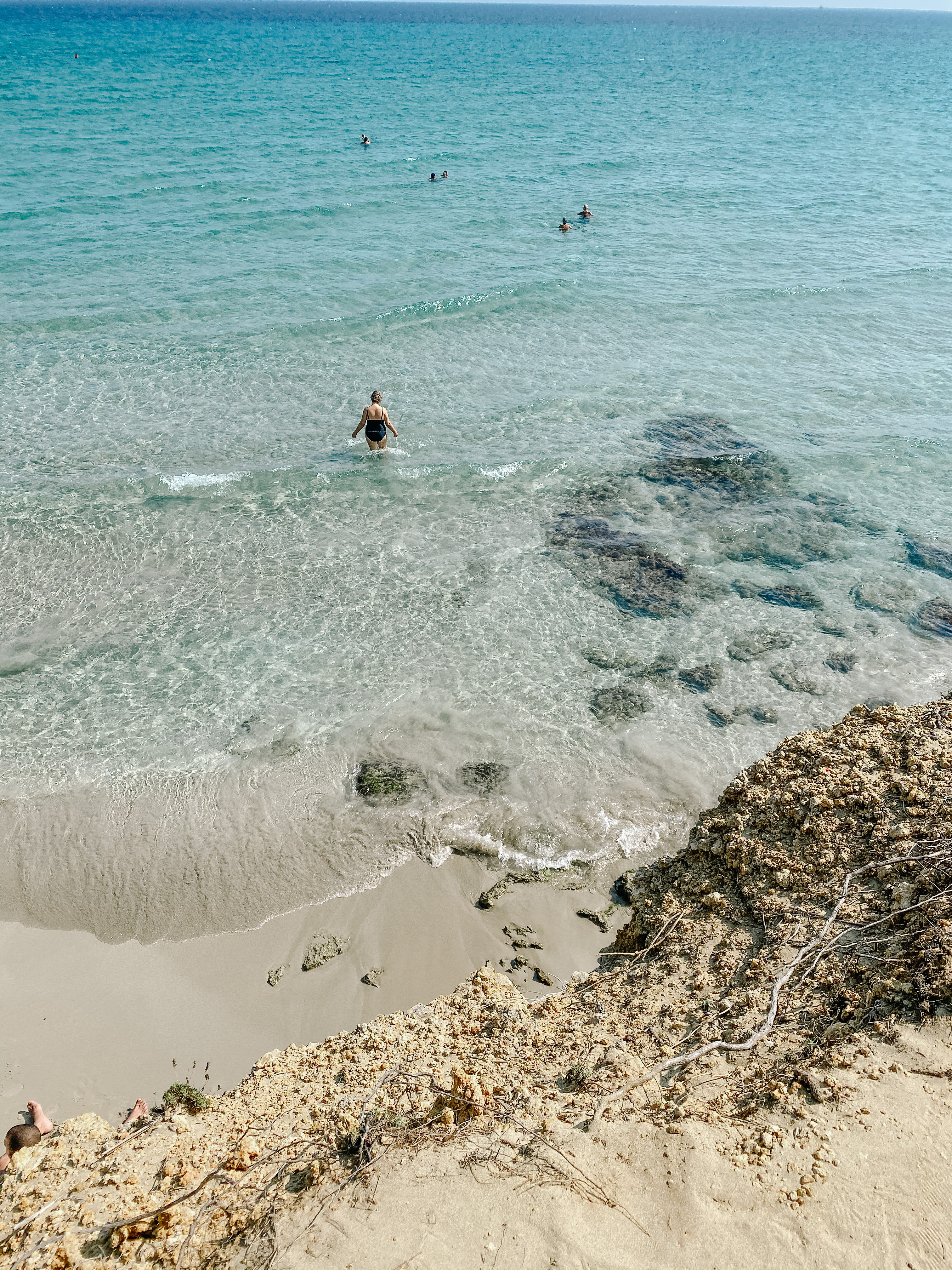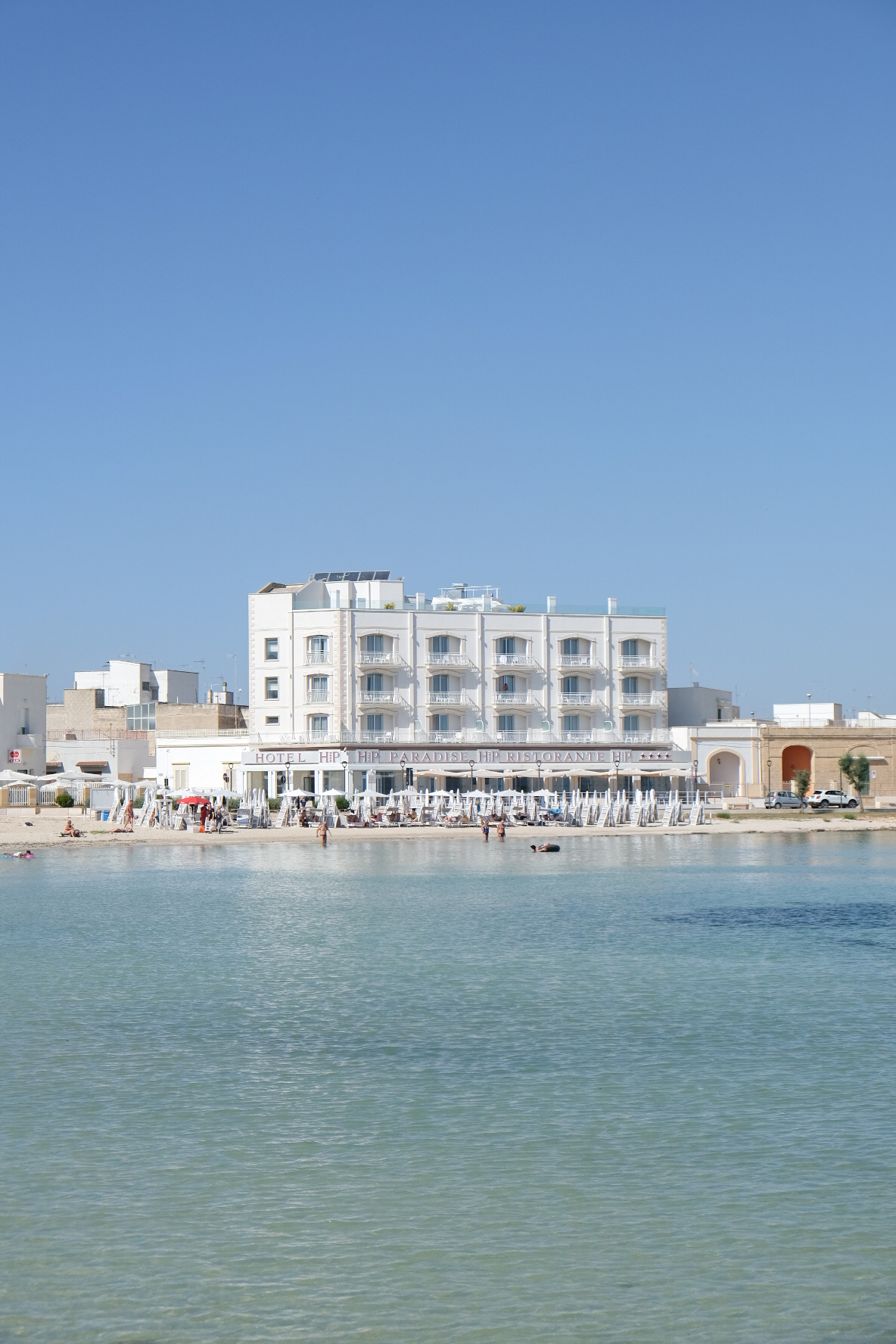 WHERE TO EAT
Oh, there are hundreds of places to choose from, but we limited your choice to the 5 best places to make it easier!
MASSERIA IL FRANTOIO
At Masseria il Frantoio in Ostuni, you can indulge in a fabulous six-course meal made from ingredients grown on-site. If you're fortunate, the owner might even give you a tour of the property before seating you for dinner. With a set price that includes wine, this is a truly special dining experience.
MASSERIA MOROSETTA
Above all, Masseria Moroseta in Ostuni is renowned for its architecture, design, and its incredible chef, Giorgia Eugenia Goggi. Even if you're not staying at the Masseria, you can book a table for dinner. The menu offers Italian fusion cuisine, and you won't be disappointed. Eugenia's talent and culinary wizardry are sure to impress.
LA DISPENSA DEI RACCOMANDATI
Considered one of the best restaurants in Nardo, La Dispensa Dei Raccomandati is famous for its seafood dishes. Make sure to try the Schola Sarmenti wine from their menu, as the owner's family owns half of the winery, and is regarded as some of the best wine in the world.
OSTERIA ORIGANO – CANTINE MENHIR
This is Lucy's favorite restaurant not only in Puglia but in the world. You just cannot leave Puglia without having eaten there! Offering a very affordable tasting menu of 7-8 dishes, along with wine pairings included in the price (approximately 50-60 euros per person), the culinary experience at Osteria Origano is unmatched. Prepare to be amazed by flavors and combinations you've never encountered before.
BORGO ANTICO BISTROT
This bistro is the perfect place to enjoy a great aperitivo, which is often substantial enough to serve as dinner. For roughly 10 EUR, you can indulge in a generous plate of meat and cheese, paired with a spritz or wine. Additionally, the bistro offers the best views in town. Arrive early and be prepared to wait for a table, as it's popular. Take the Italian approach by confidently approaching a staff member to add your name to the list. Politeness may result in missing out on this fantastic experience.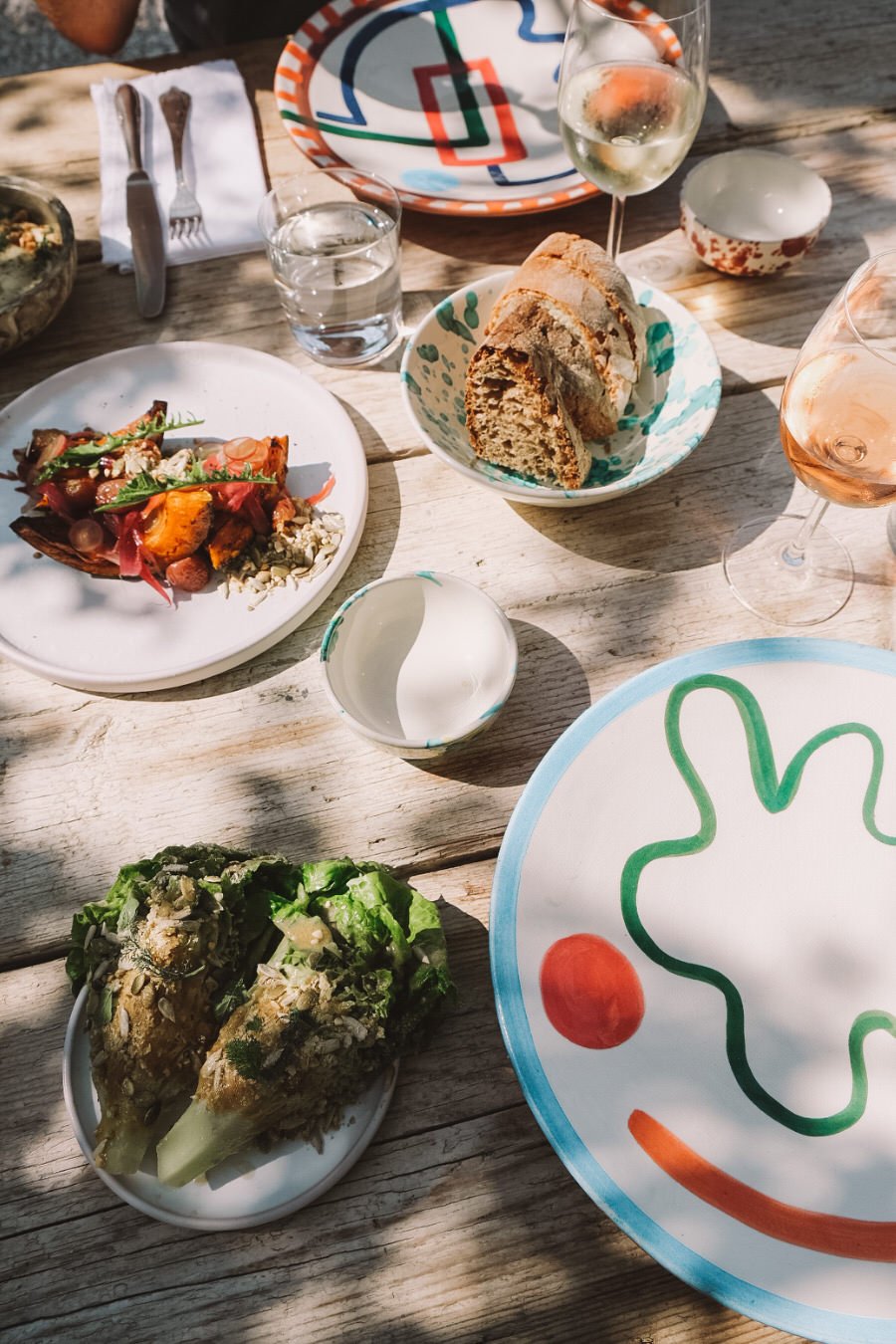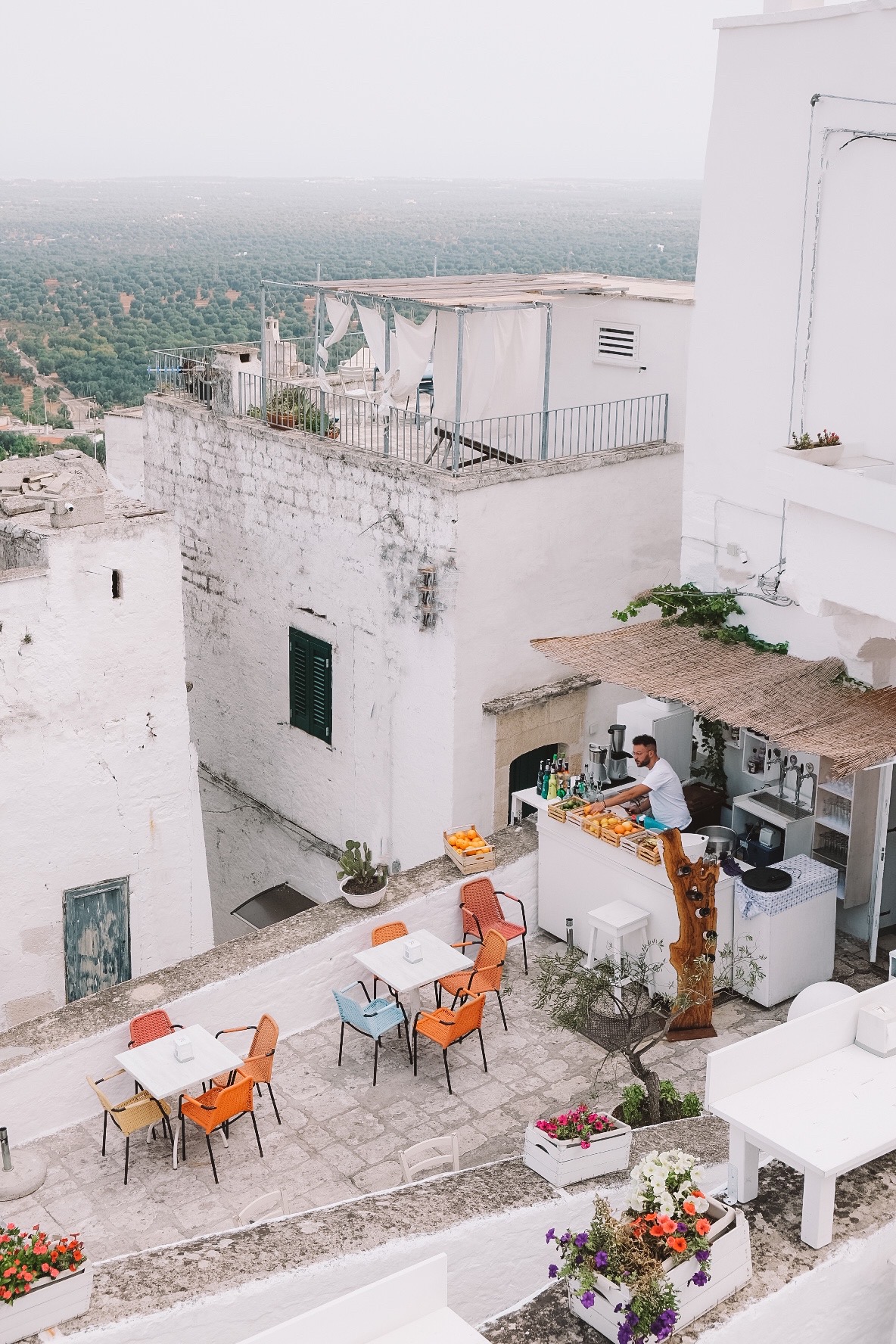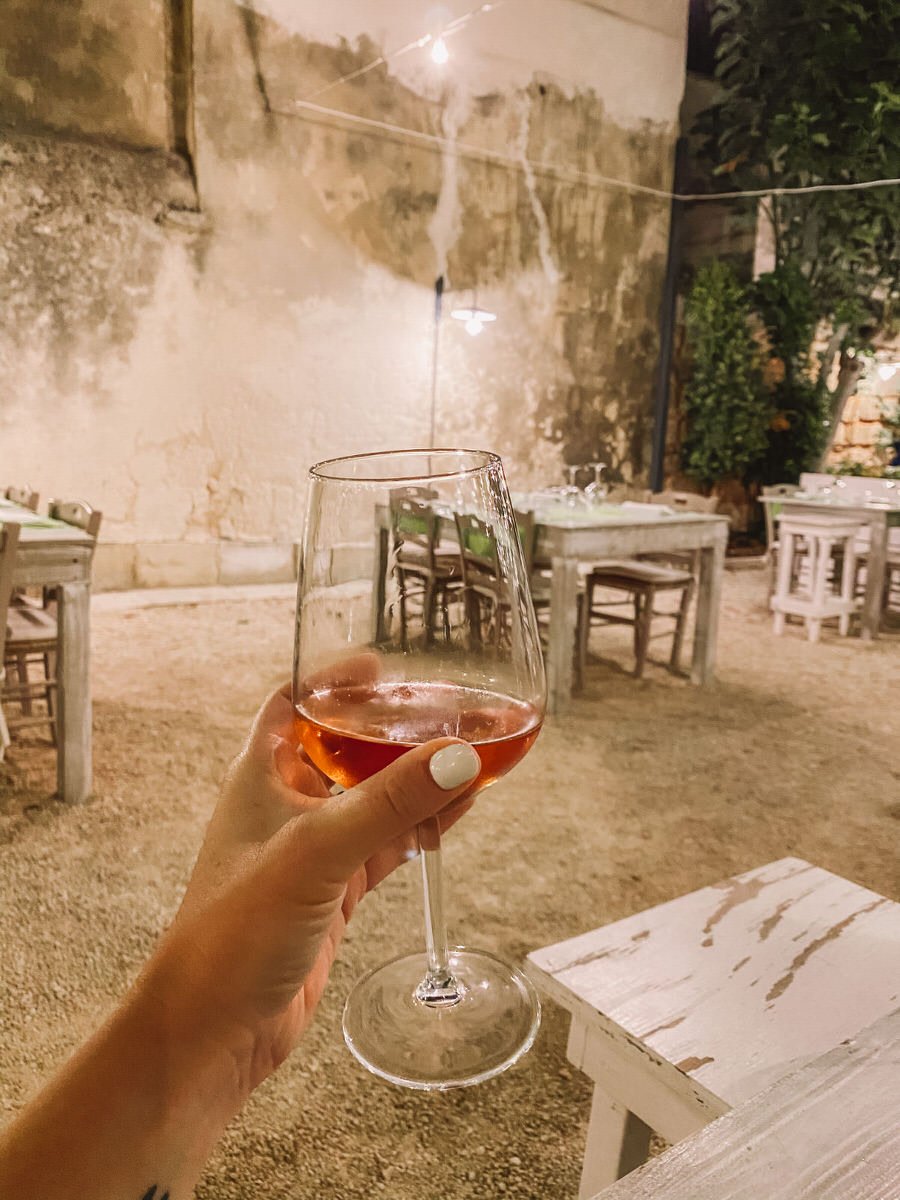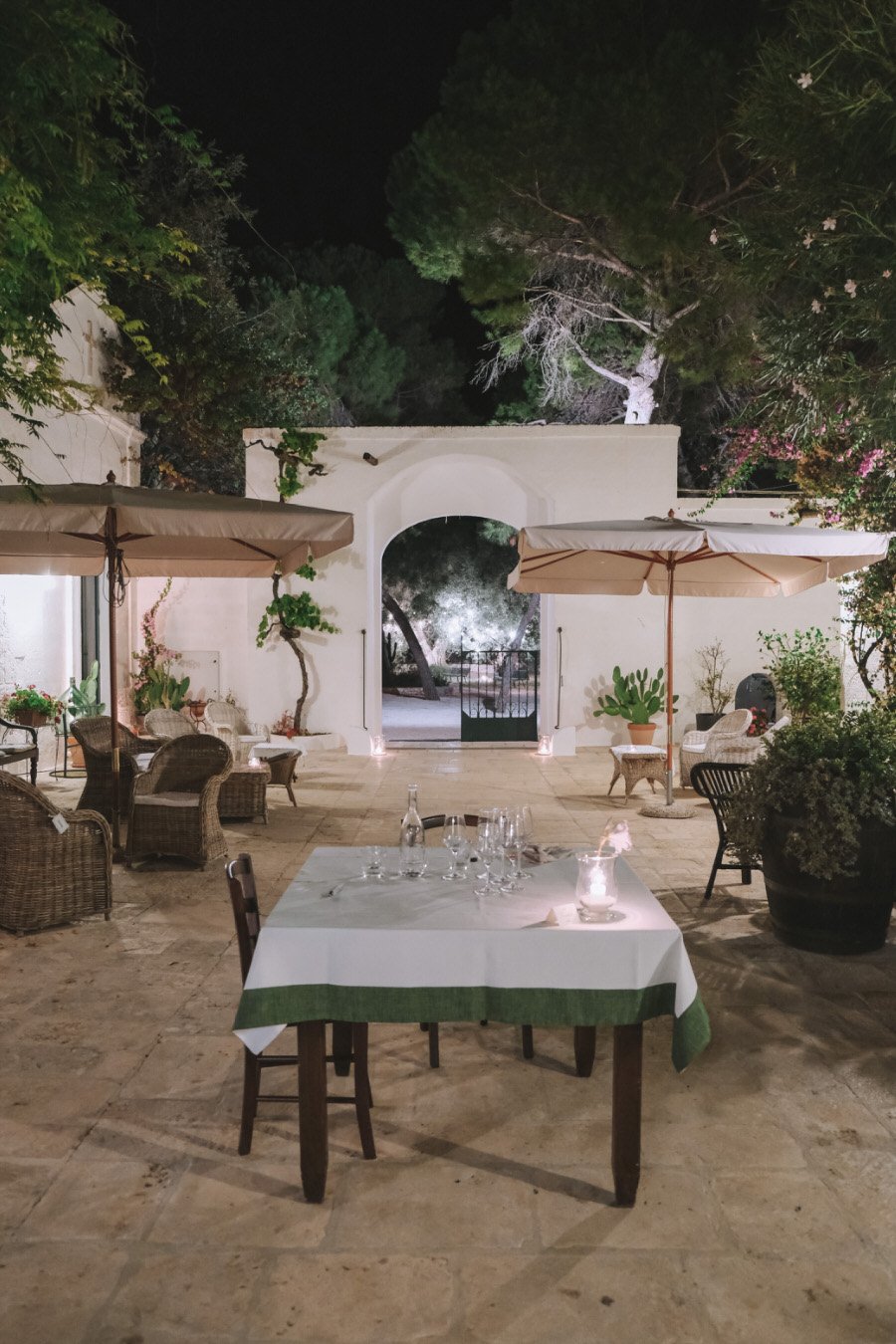 WHERE TO DRINK
Similarly as with restaurants Puglia offers hundreds of places where you can taste some of the best wine in the world! So we cut it for you down to the top 5 places you need to visit!
Even before you visit some bars and wineries, make sure that you grab a bottle of Apulian wine and head to the beach. Remember to bring a bottle opener and some wine glasses. This experience combines the pleasure of great local wine with the best beaches on the coast. And, importantly, this will be the most budget-friendly option.
RICCARDOS
You can find this spot just around the corner from Borgo Antico Bistro. Riccardos offers a wonderful atmosphere to enjoy a glass of wine and indulge in an aperitivo. The winding alleyways of Ostuni create a proper European vibe, adding to the charm of this place.
BORGO ANTICO BISTRO
Above all, known for its views, Borgo Antico Bistro is highly recommended for a delightful aperitivo experience. It's the perfect spot to enjoy an Aperol Spritz and soak in the ambiance. Even if you're just looking for a drink, don't miss out on this gem.
CAFE ACQUAMAREA
In case you want an unforgettable sunset accompanied by a spritz (always), head to Cafe Acquamarea. Climb the stairs to their rooftop and immerse yourself in the perfect viewpoint in Polignano a Mare.
PACO WINES
Alberobello is renowned for its charming wine bars, but Paco Wines stands out as one of the best. With its quaint and picturesque setting, Paco Wines offers a memorable wine bar experience. Make sure to visit and indulge in their selection of fine wines.
BLANC GALLIPOLI
In a cute concept store in Gallipoli is a fabulous bar and courtyard serving amazing drinks and great snacks. The tiramisu is to die for.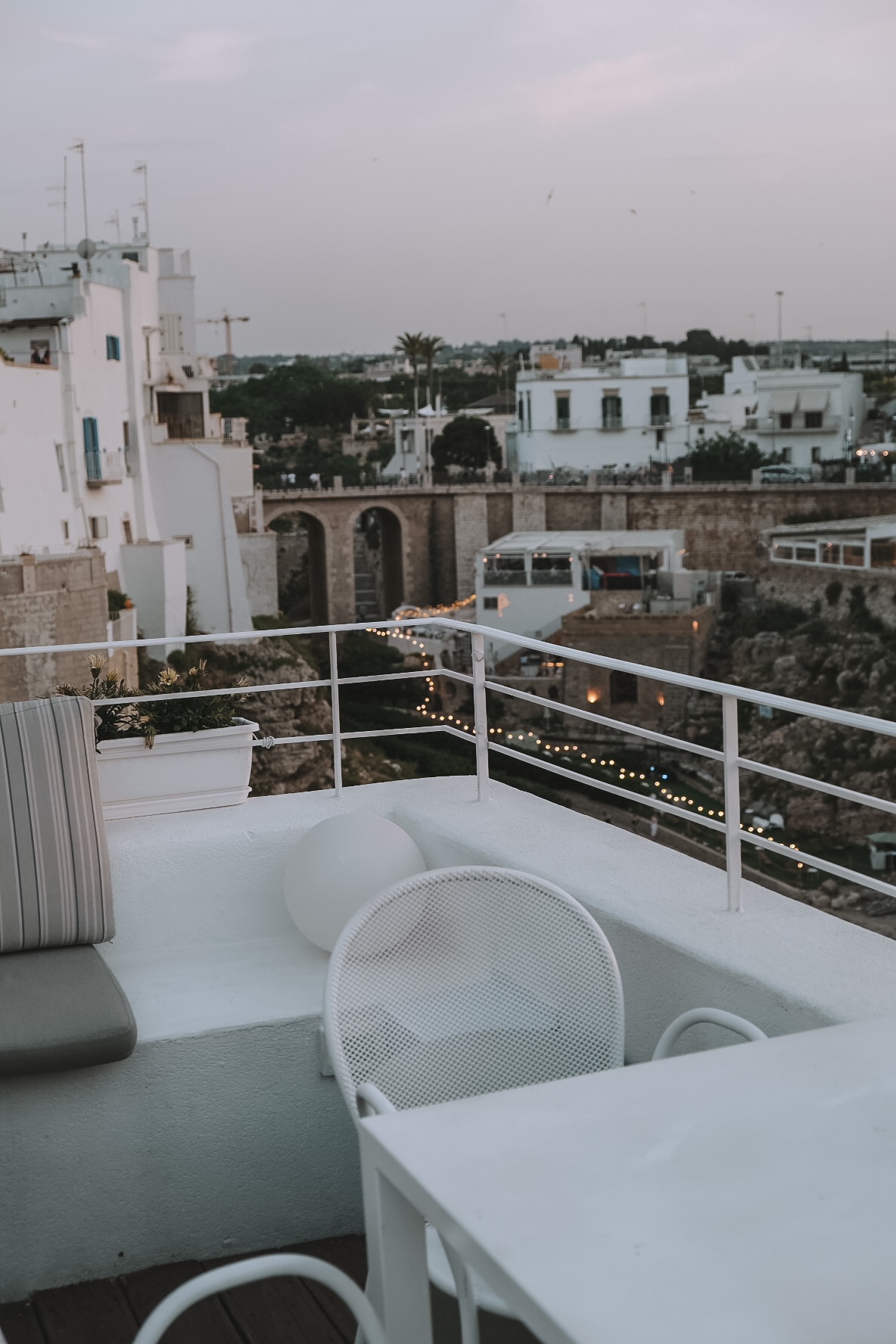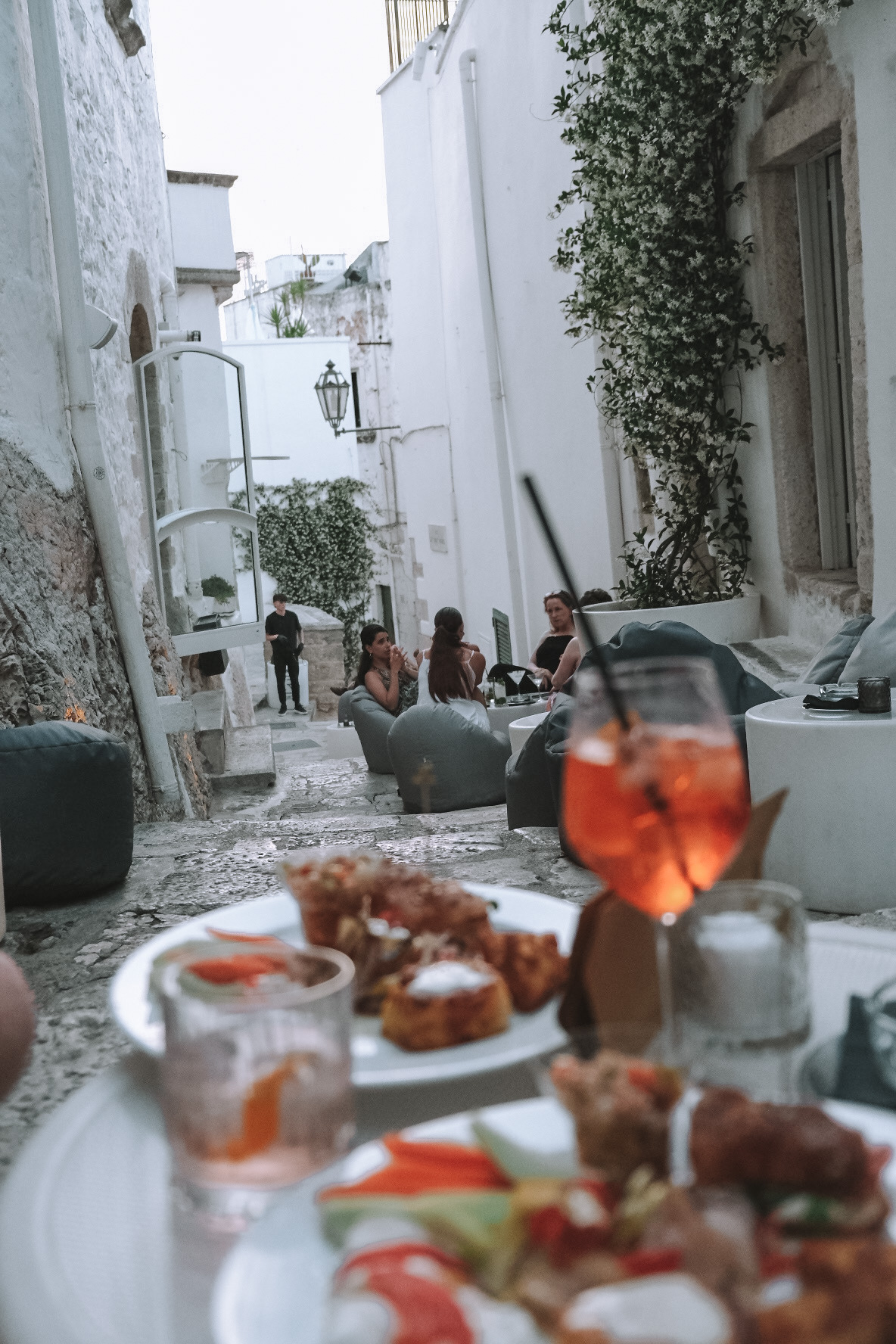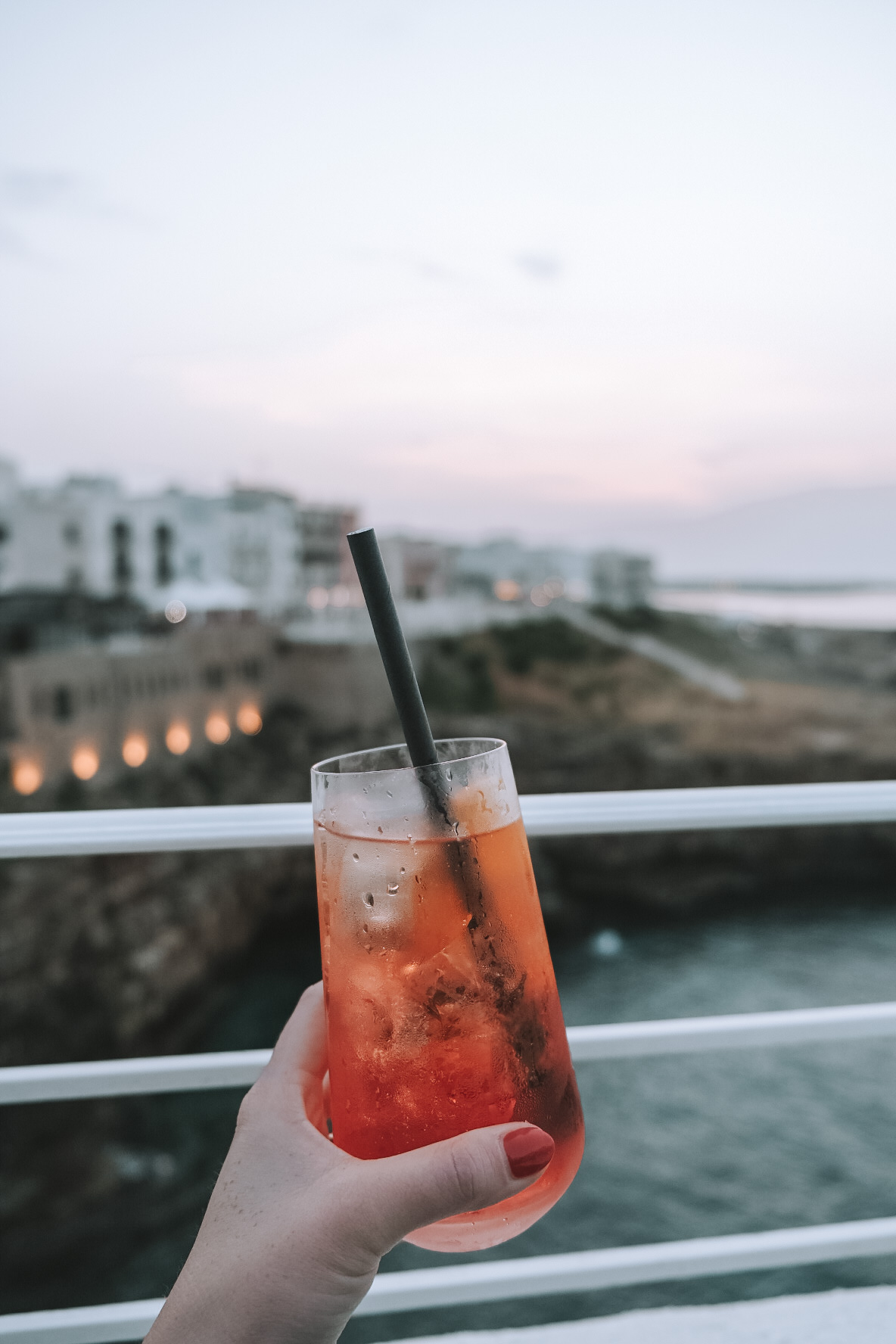 FINAL TIPS FOR YOUR TRIP TO PUGLIA
Puglia is a big region with quite a lot to see and do! We hope that this guide will help you make the best out of your trip!
Please consider the following points to make the most of your stay:
Try to visit Puglia in Early June or early September! That said avoid the end of July and at any cost August, it will be overpopulated, overpriced, and overbooked!
Make sure to rent a car, you will need it to explore all the pretty spots and it will give you flexibility!
As always, book your accommodation and restaurants in advance, otherwise, all the good places will be booked out and you will end up staying somewhere average and overpaying for it!
Try to spend a week to really get to know the region. For a short trip, 3 nights would be a real minimum!
Last but not least, make sure to follow Lucy Mason and her exciting and authentic adventures around the globe! You will not regret it!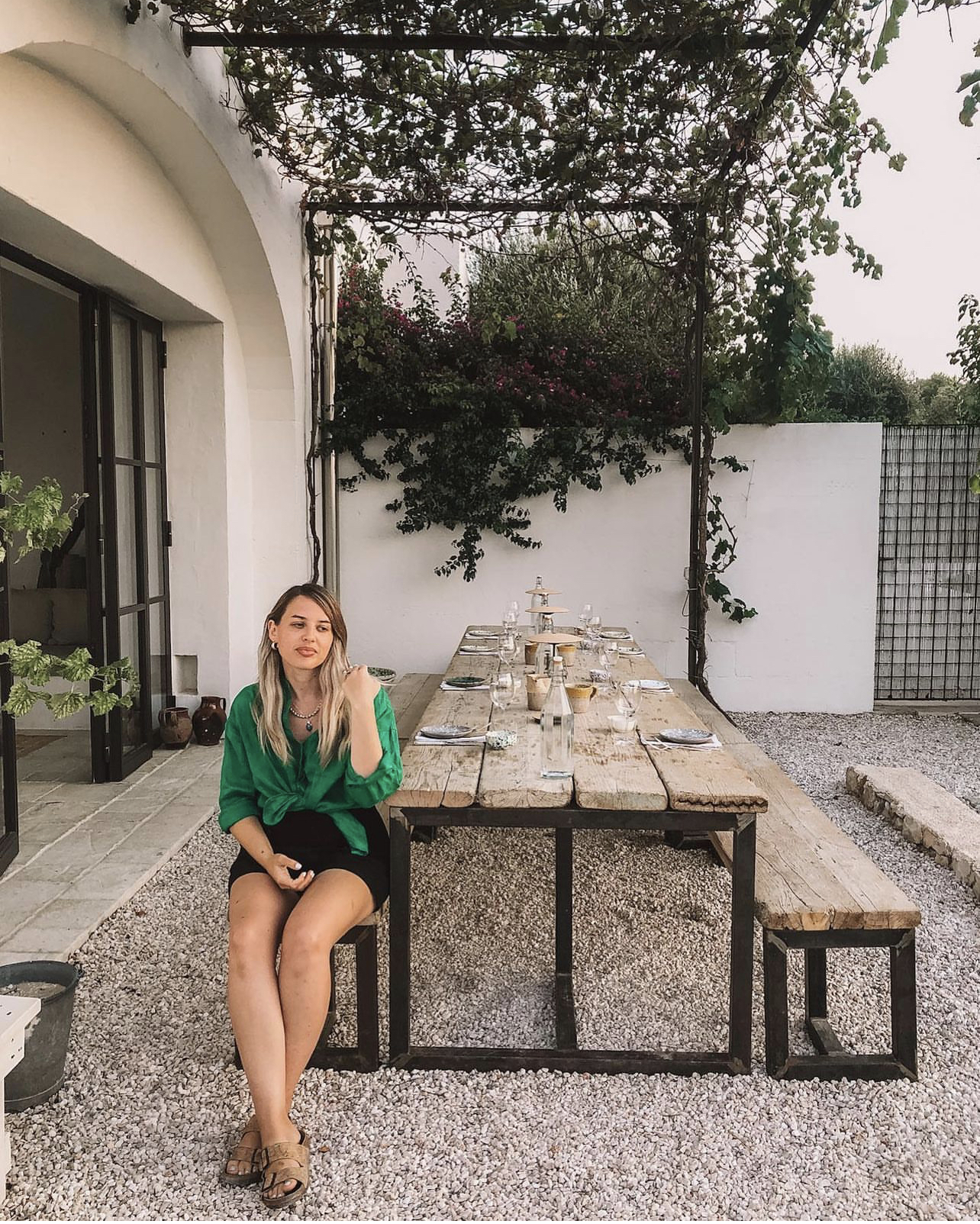 Enjoy,
Voyage Provocateur
In case you would like to read some other of my posts:
BELMOND LA RESIDENCIA – HOTEL REVIEW
LE GRAND CONTRÔLE – HOTEL REVIEW
BIARRITZ – 10 TOP THINGS TO DO
ITALY'S 10 BEST RESTAURANTS WITH A VIEW