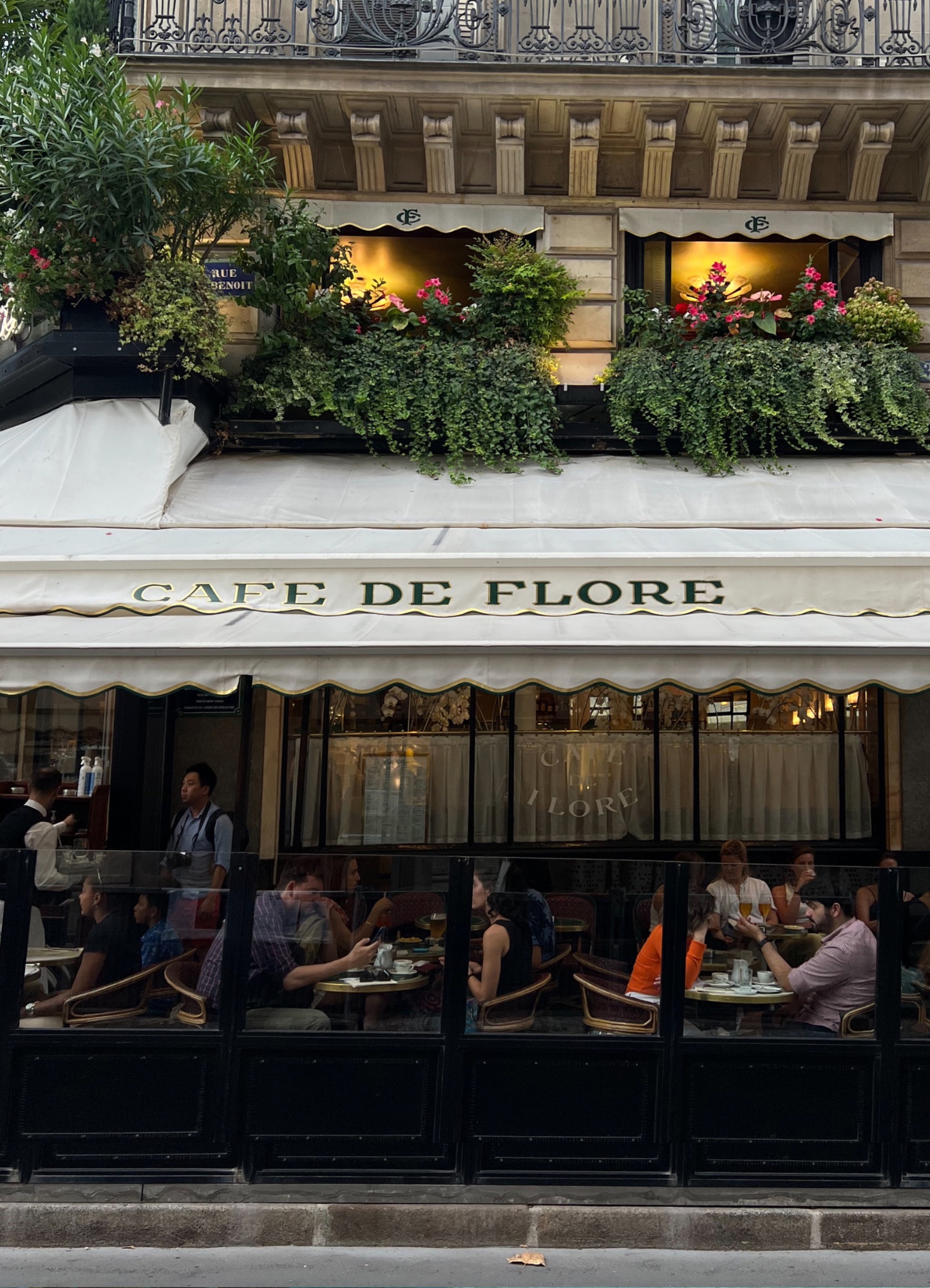 PARIS – 10 PRETTIEST CAFES
Are you planning on visiting Paris during your trip to France and you want to make sure you visit all the prettiest cafes? Then indeed you have come to the right place because choosing among thousands of those could be rather tricky!
In order to help you plan your visit, I have interviewed the local expert Alina from @alinakolot and prepared this Guide to the 10 Prettiest Cafes in Paris, France.
Alina has been living in Paris for almost a decade and has explored all the city has to offer. She has shared with me the must-visit cafes, but also less-known ones that only locals know about.
So let's find out, shall we?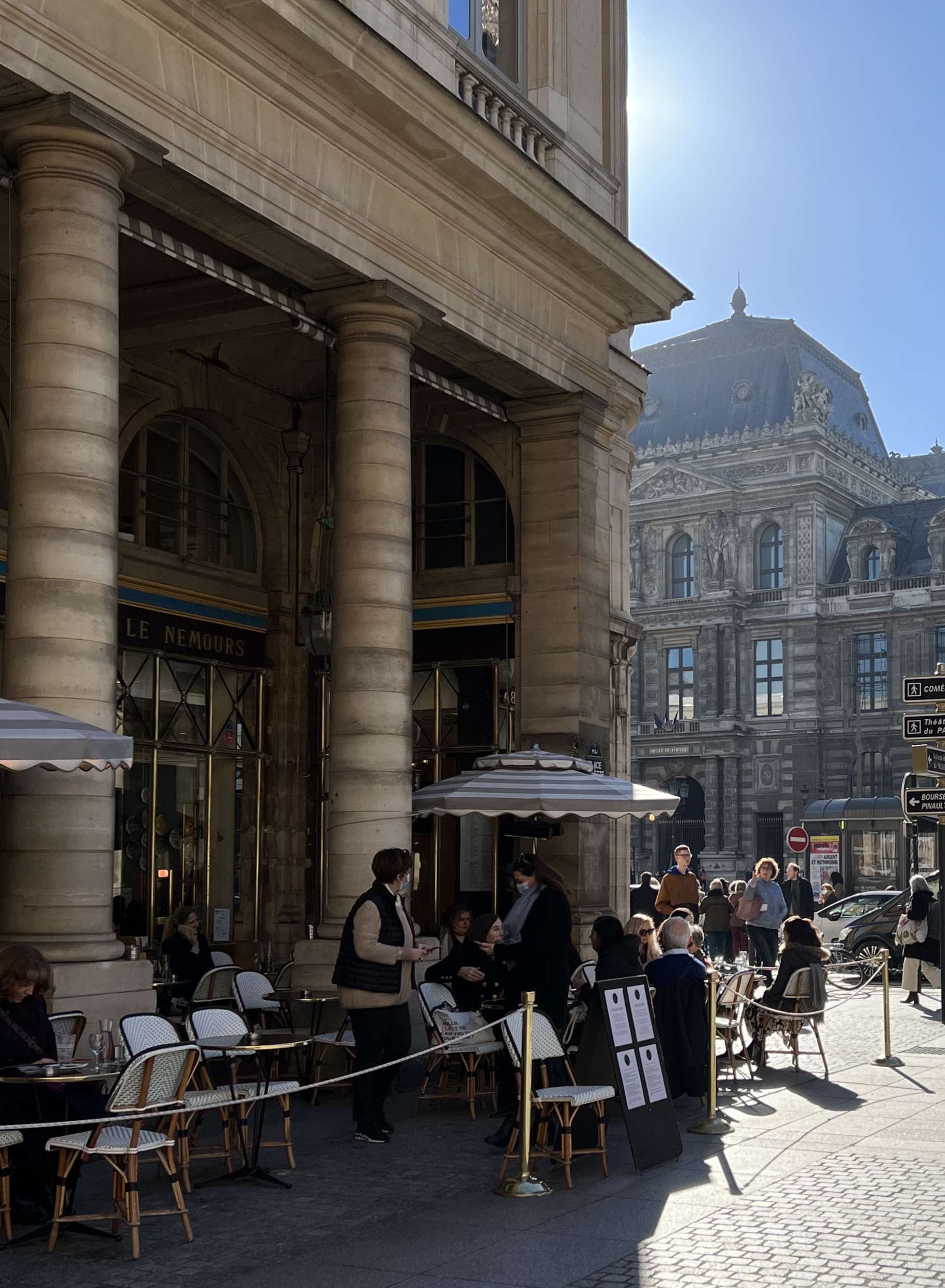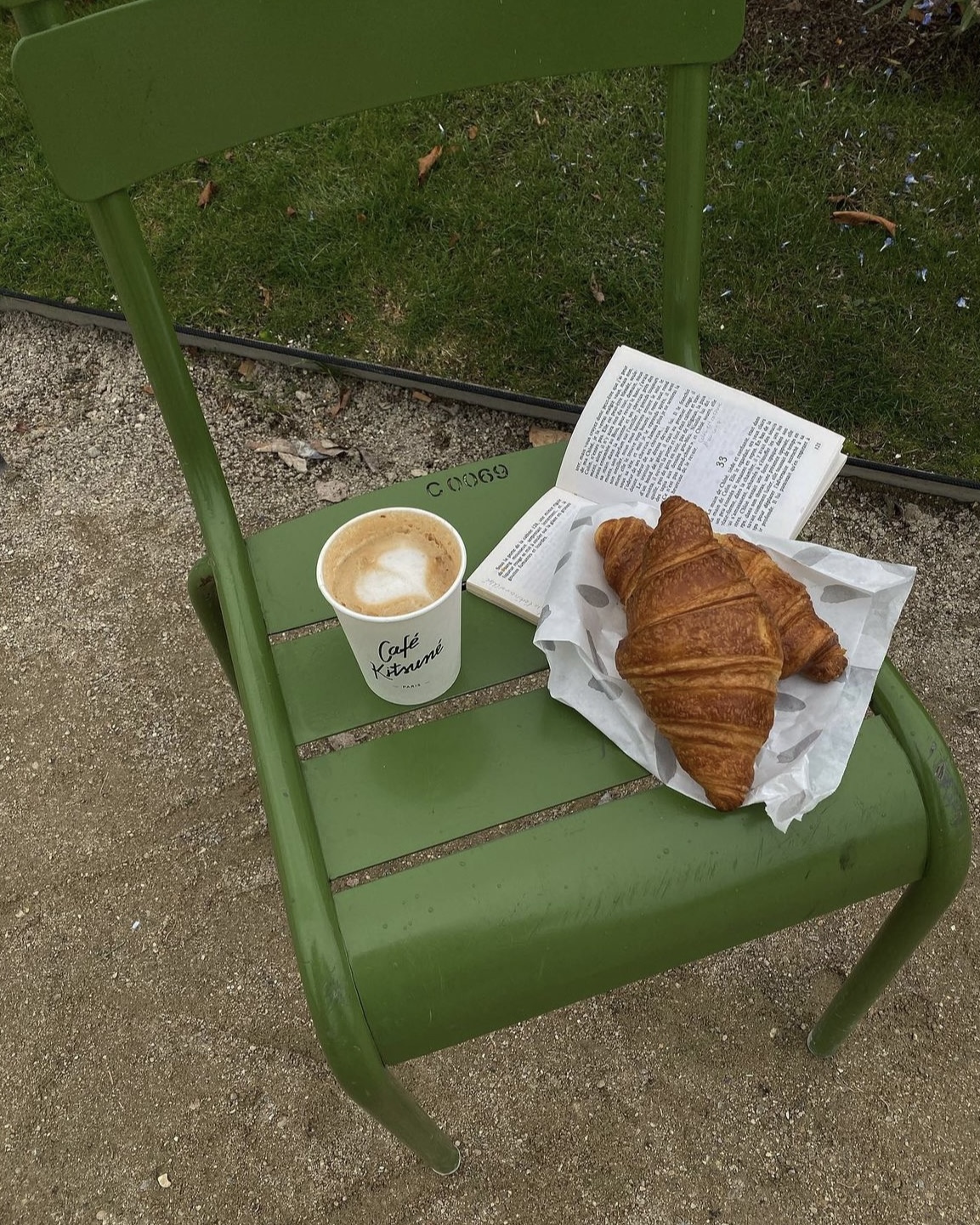 10 PRETTIEST CAFES IN PARIS
CAFE DE FLORE
LE NEMOURS
BRASSERIE LES DEUX PALAIS
CAFE KITSUNE
CARETTE
CAFE PIGALLE
TEA SALON ROSE BAKERY
COPAIN
LE FLOOR
ARTESANO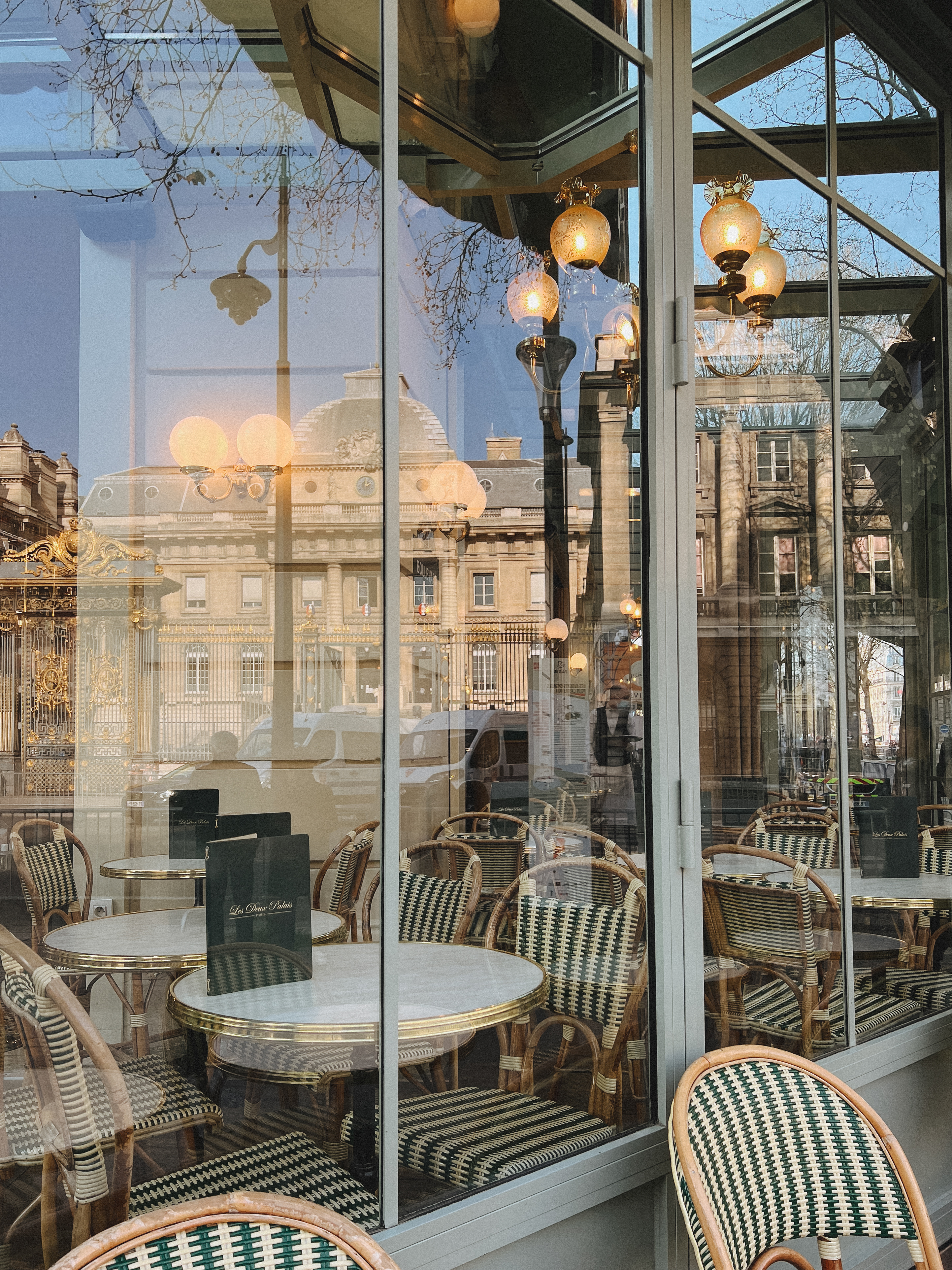 1. CAFE DE FLORE
The most famous cafe in Paris. Perhaps also the most instagrammable one. Café de Flore is the place to see and be seen. The classic art deco interior of red and mahogany seating has little changed since World War II. The cafe is really photogenic, and the croissants are so tasty. To avoid the queue and to see locals (and some fashionistas) drinking their coffee you really have to come as early as you can. And early means ideally before 8 am! The prices are shocking (expensive) but it is an experience!
Address: 172 Bd Saint-Germain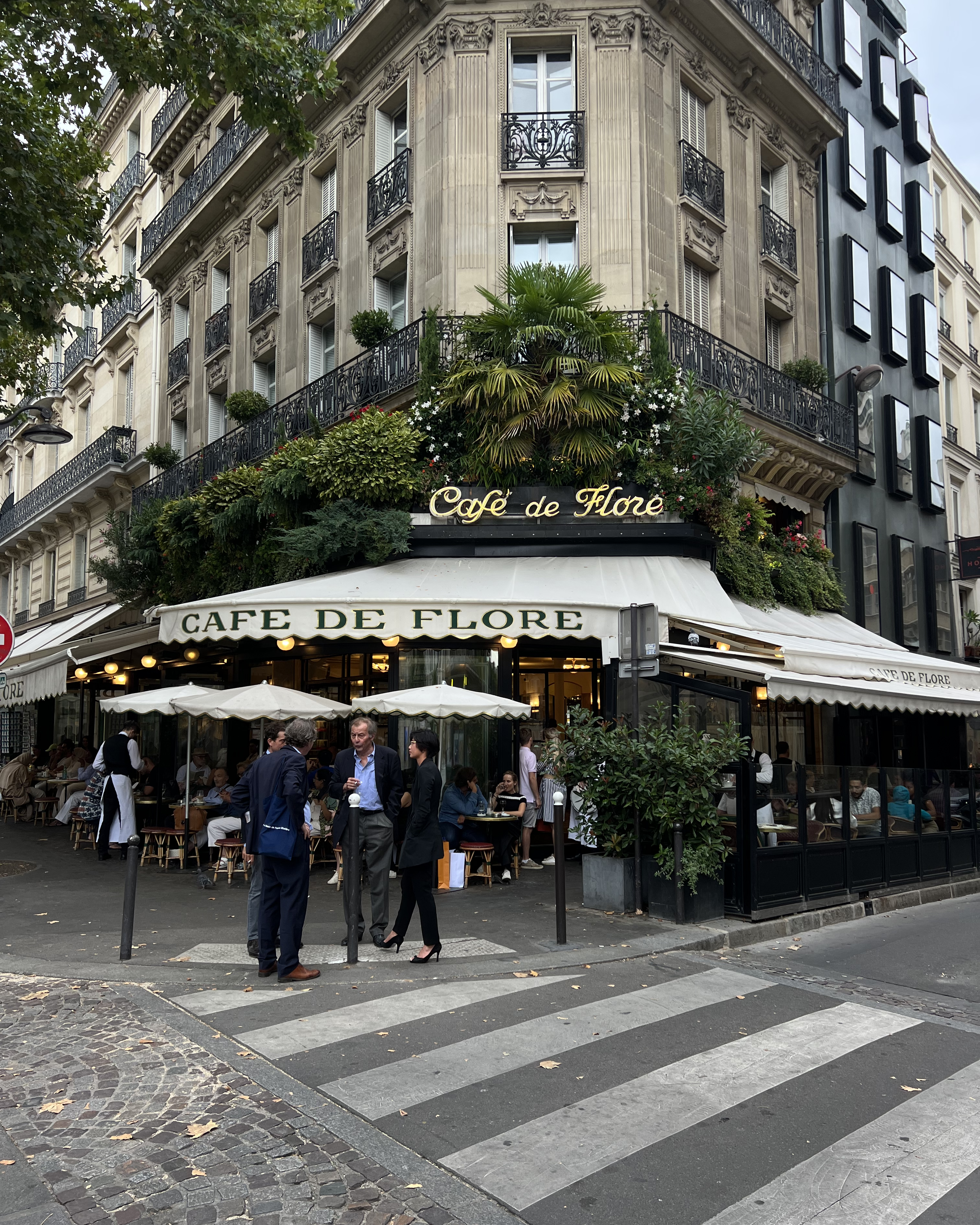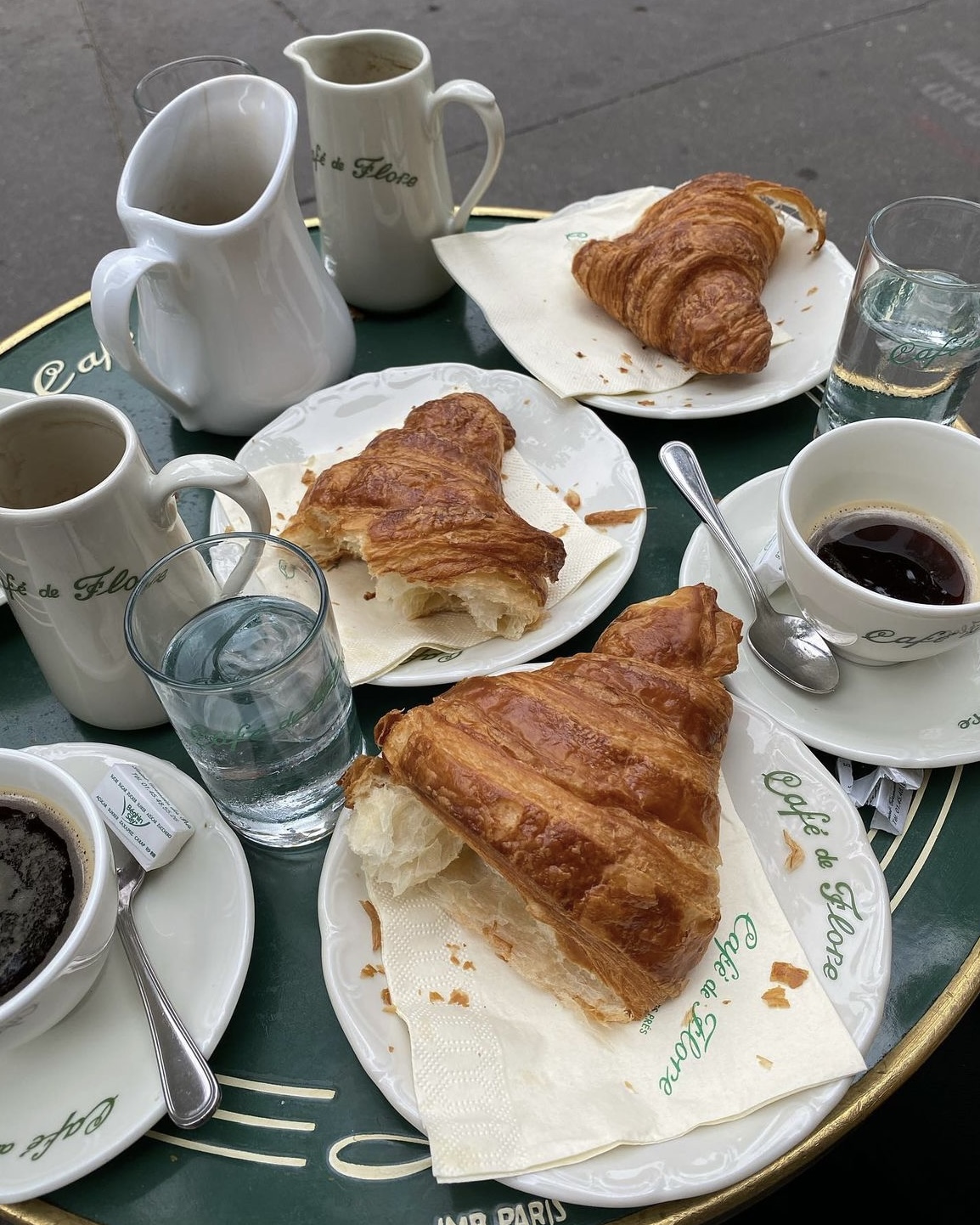 2. LE NEMOURS
Straight after Cafe de Flore, Le Nemours is the city's prime people-watching spot. Beautifully set under Roman columns, Le Nemours sits on a pretty little square near the Louvre, called Place Colette. You can just soak in Paris and everything it stands for, purely just by sitting there, sipping your coffee, and watching the city and Parisians go about their business. Order (like Alina) café noisette-noisette (it's like normal cafe noisette but with a bit of hazelnut syrup). Definitely choose the table outside at the first row and watch stylish people passing by. It is an absolute aesthetic pleasure. Again you would need to come early to get a good table!
Address: 2 Place Colette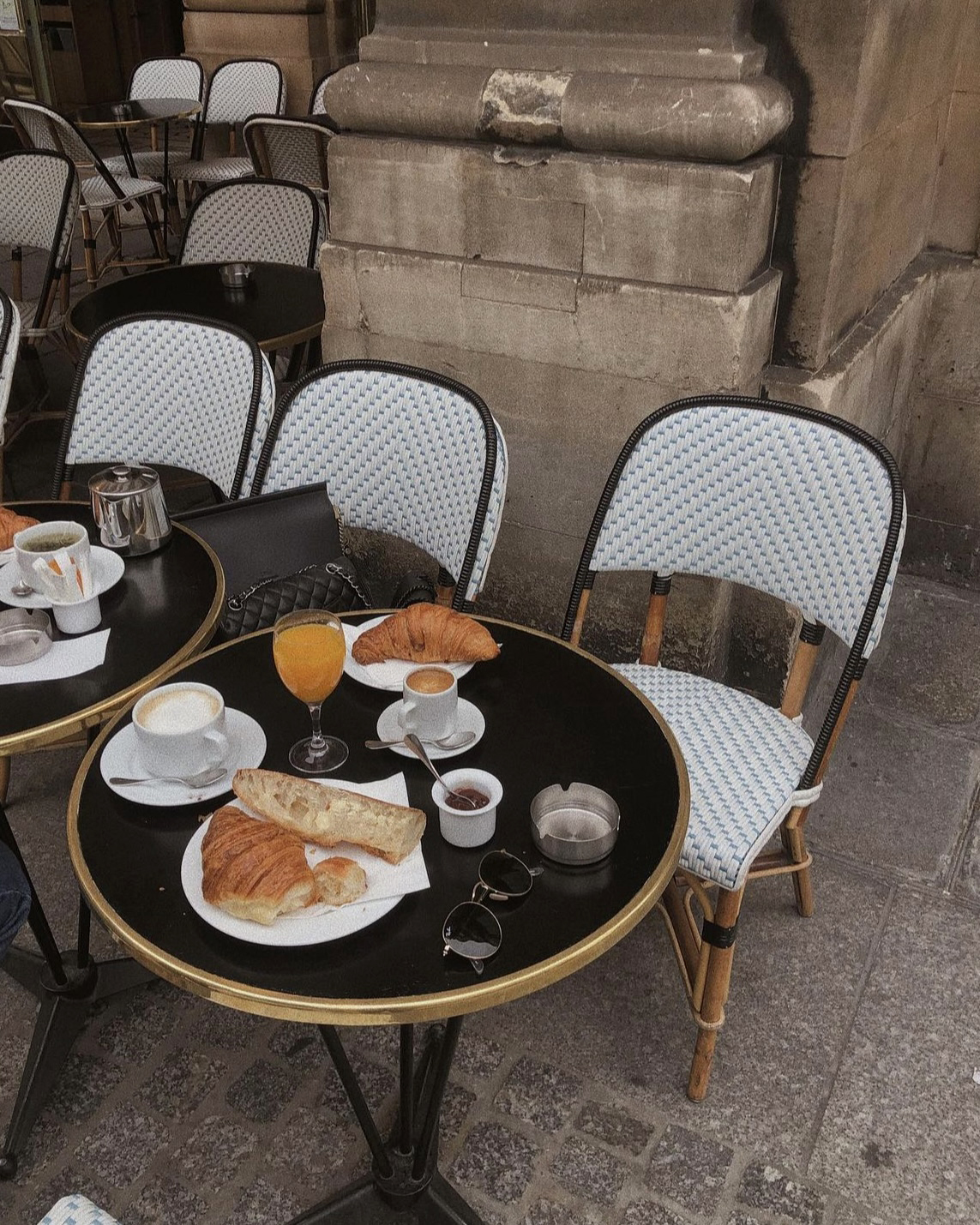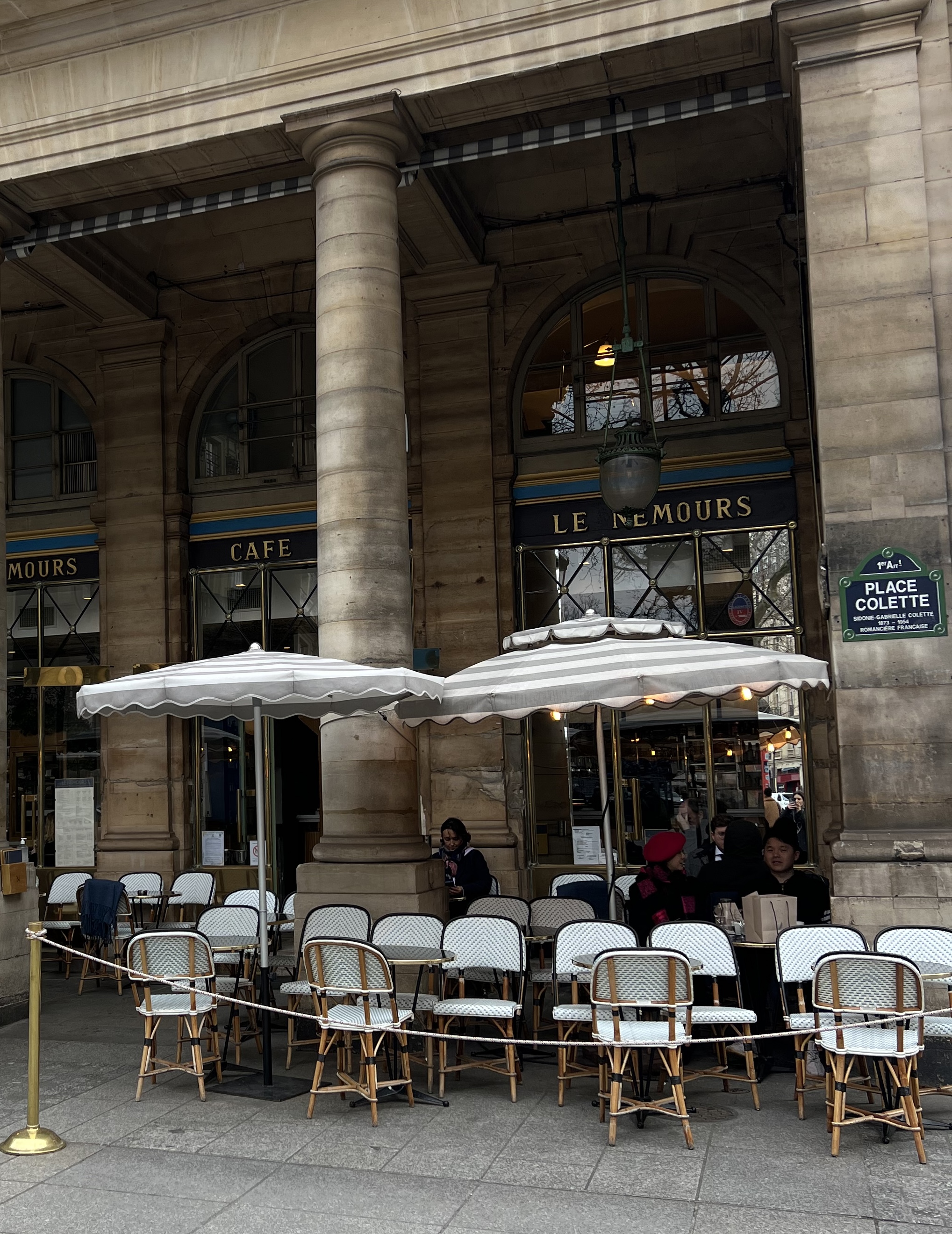 3. BRASSERIE LES DEUX PALAIS
Brasserie les Deux Palais is a very traditional spot, and perhaps luckily less known to the tourists than Cafe de Flore and Le Nemours.
It is exactly what you would expect from a French brasserie. So, imagine beautiful wicker chairs and round tables. Here you can try popular French dishes like snails or onion soup. Make sure you also look inside, it is a great example of what French cafes used to be like. It's as if the time stood still here!
Address: 3 Bd du Palais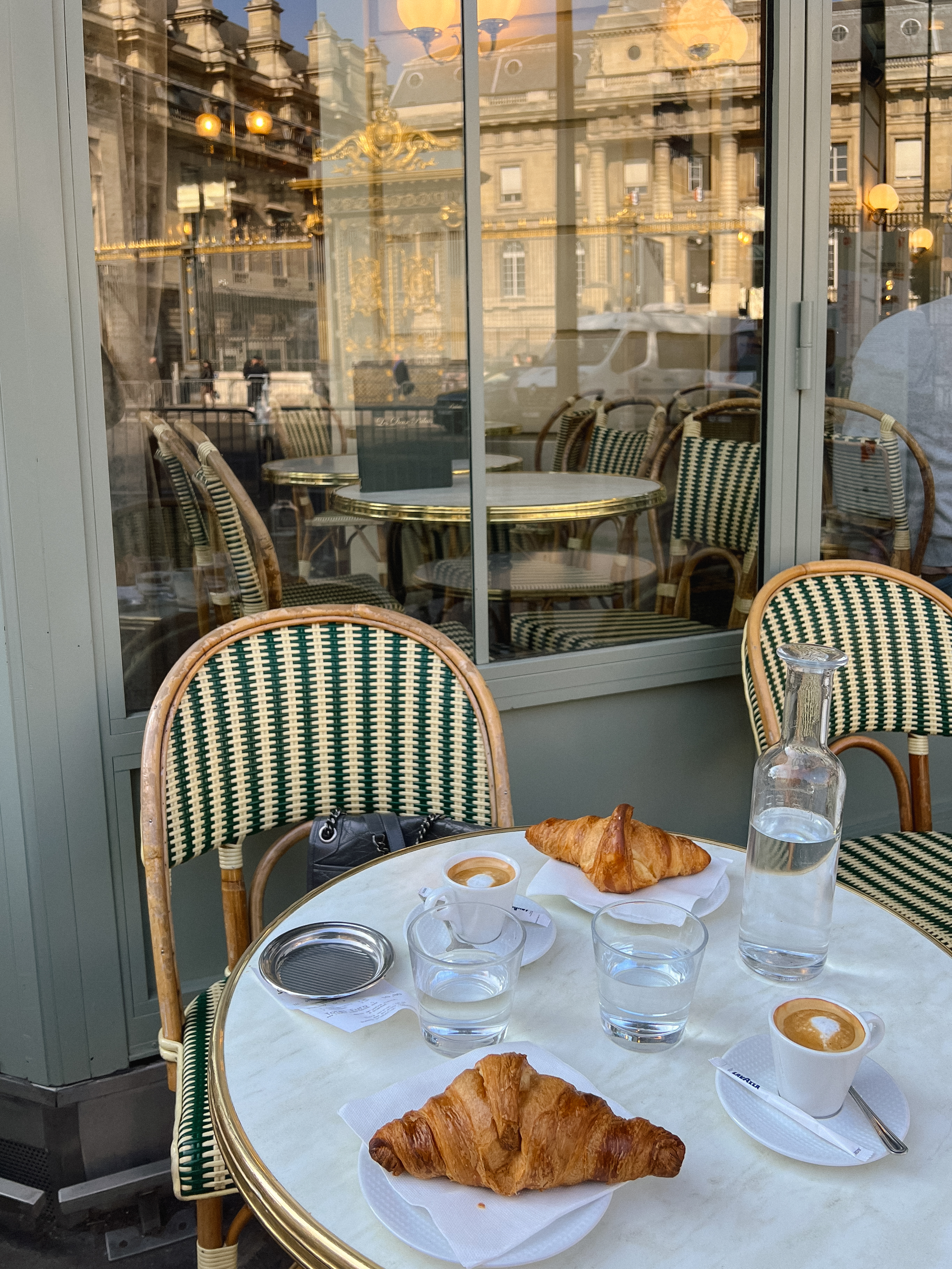 4. CAFE KITSUNE
Cafe Kitsune is a trendy cafe located in the Palais Royal Gardens. It has recently been redesigned so even if you have been before, now you have an excuse to come back to Paris!
Above all, the location in the Royal Gardens makes it very special, as you really can enjoy every season show off here. It is a beautiful place to enjoy a cup of coffee while watching Parisians walking their dogs. You could also just pick your coffee and wander around the stunning gardens. The matcha lattes are particularly good here.
Address: 51 Gal de Montpensier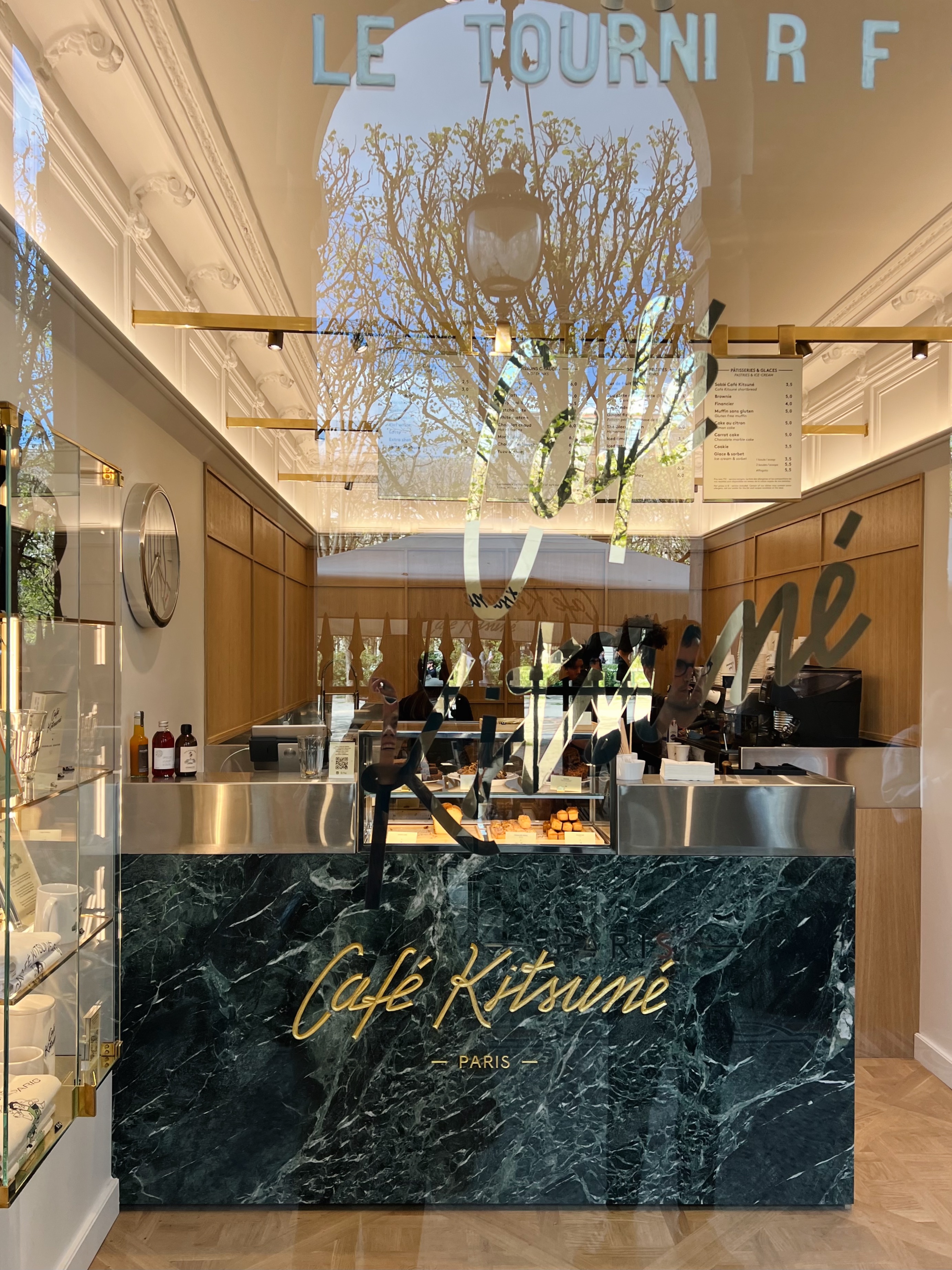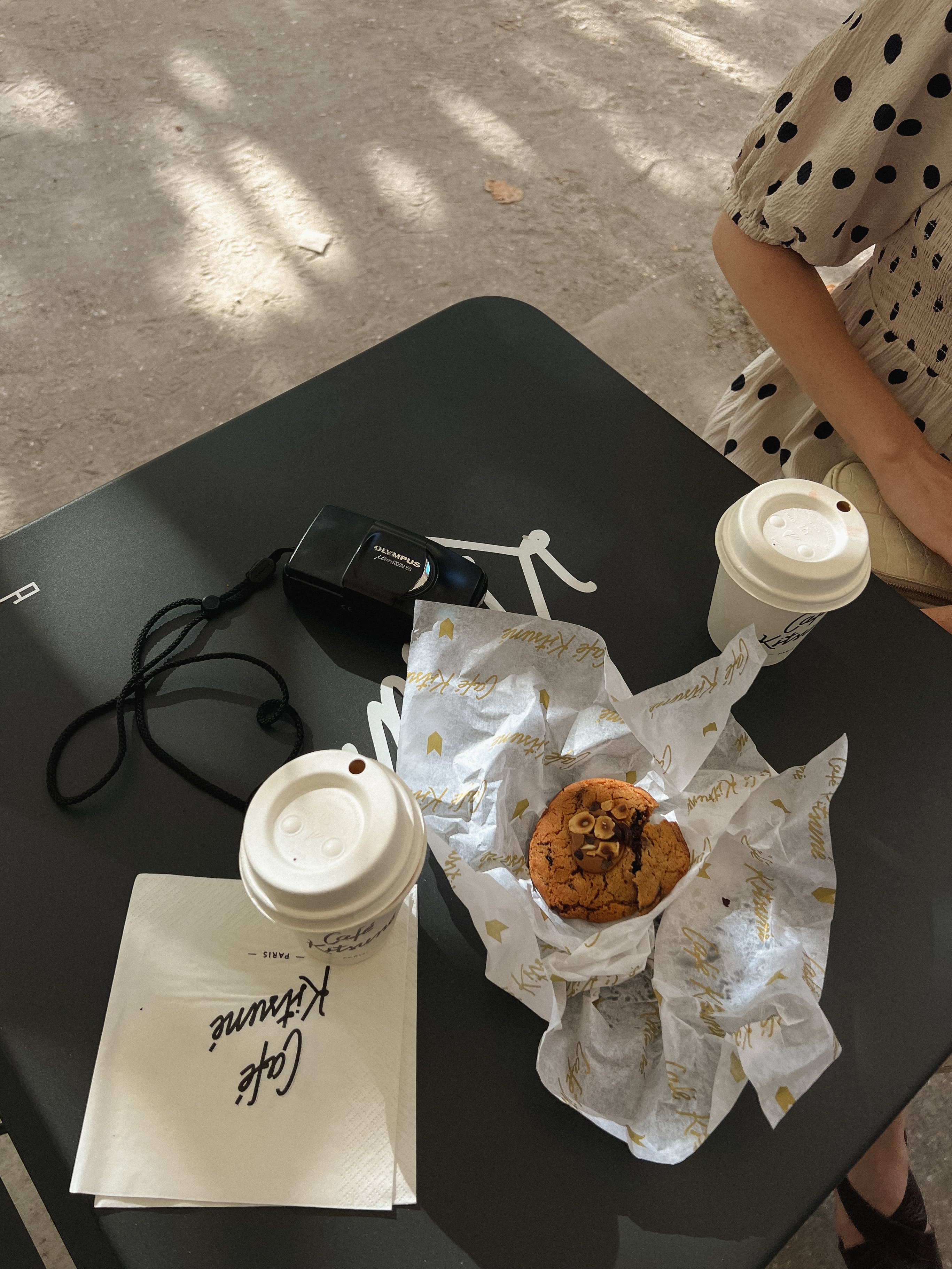 5. CARETTE
Carette, is a pastry institution in Paris since 1927, rather impressive right? It is well known amongst Parisians as well as tourists. There are three different locations of Carette spread across Paris, but the one you should visit is in the trendy neighbourhood of Marais, the one in Place des Vosges.
The place oozes French nostalgia and is very much Louis XVI style. Definitely come here to try some macarons and hot chocolate with insane amounts of whipped cream. This is definitely not a place for those on a diet, there would be just too much temptation!
Address: 25 Place des Vosges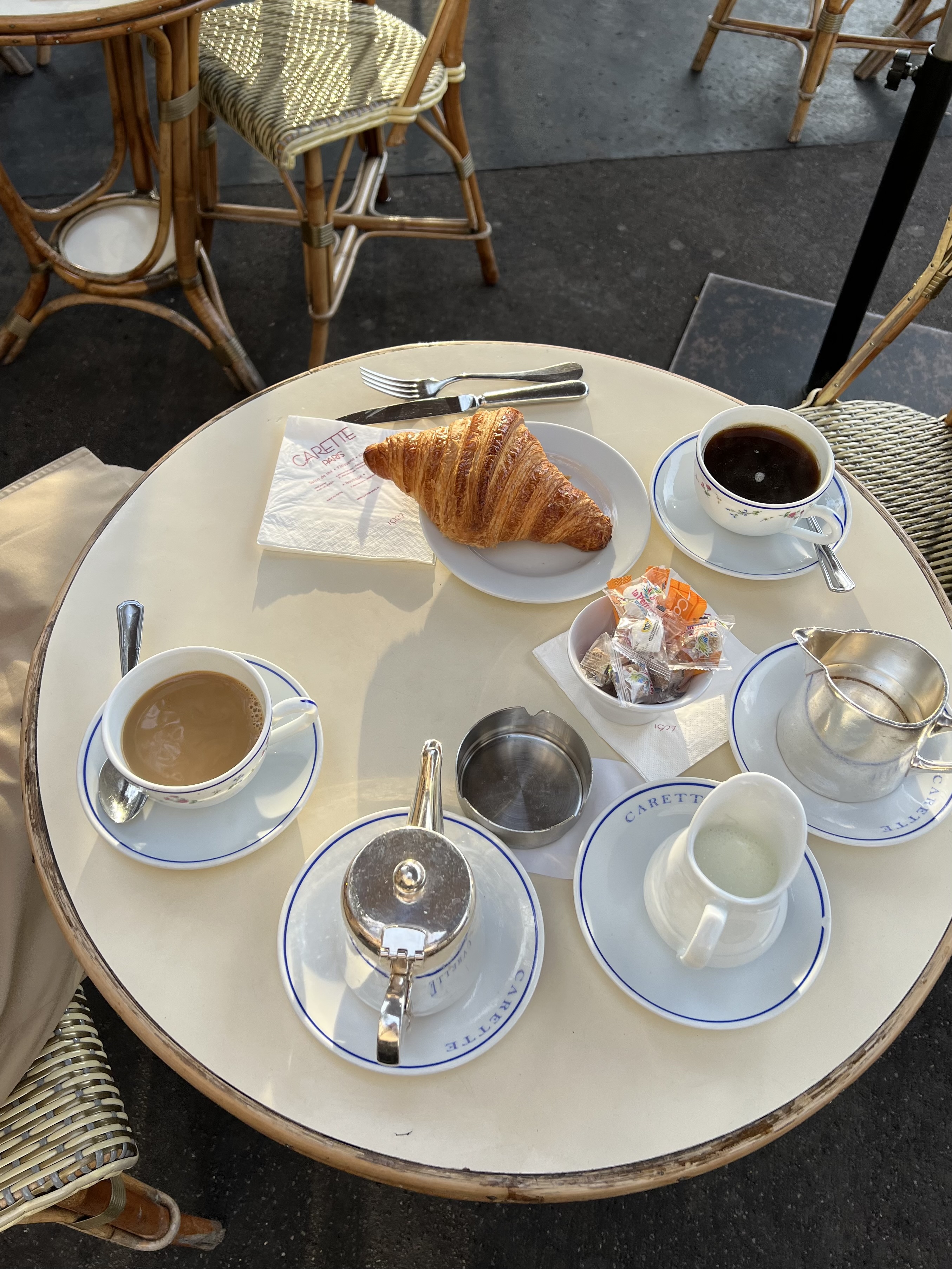 6. CAFE PIGALLE
Above all, this is a very stylish cafe in the famous Pigalle district. Without a doubt, the most wanted spot is a cute small bench in front of the cafe. The coffee is really good in here, you will not regret it!
Address: 7 Rue Frochot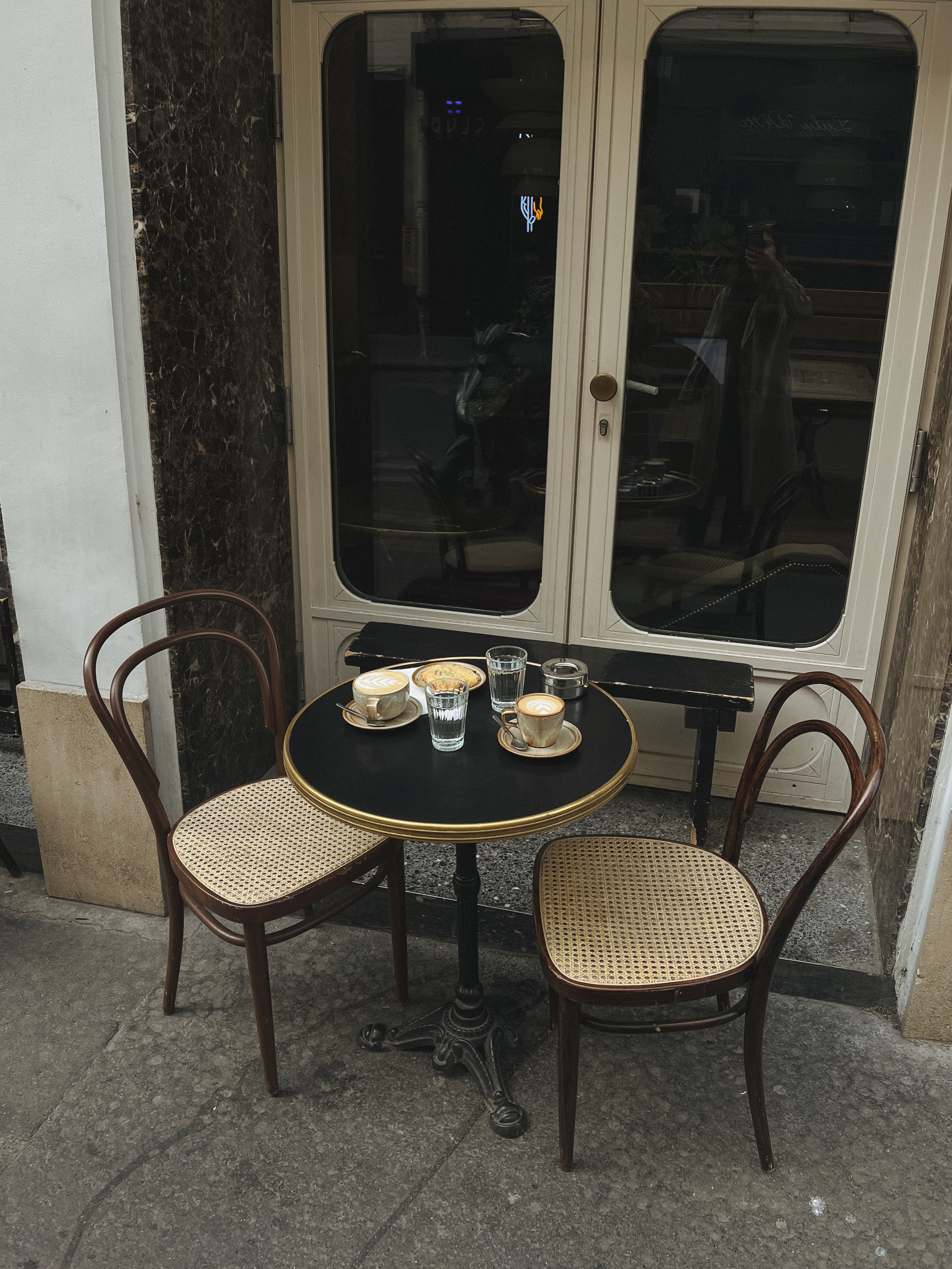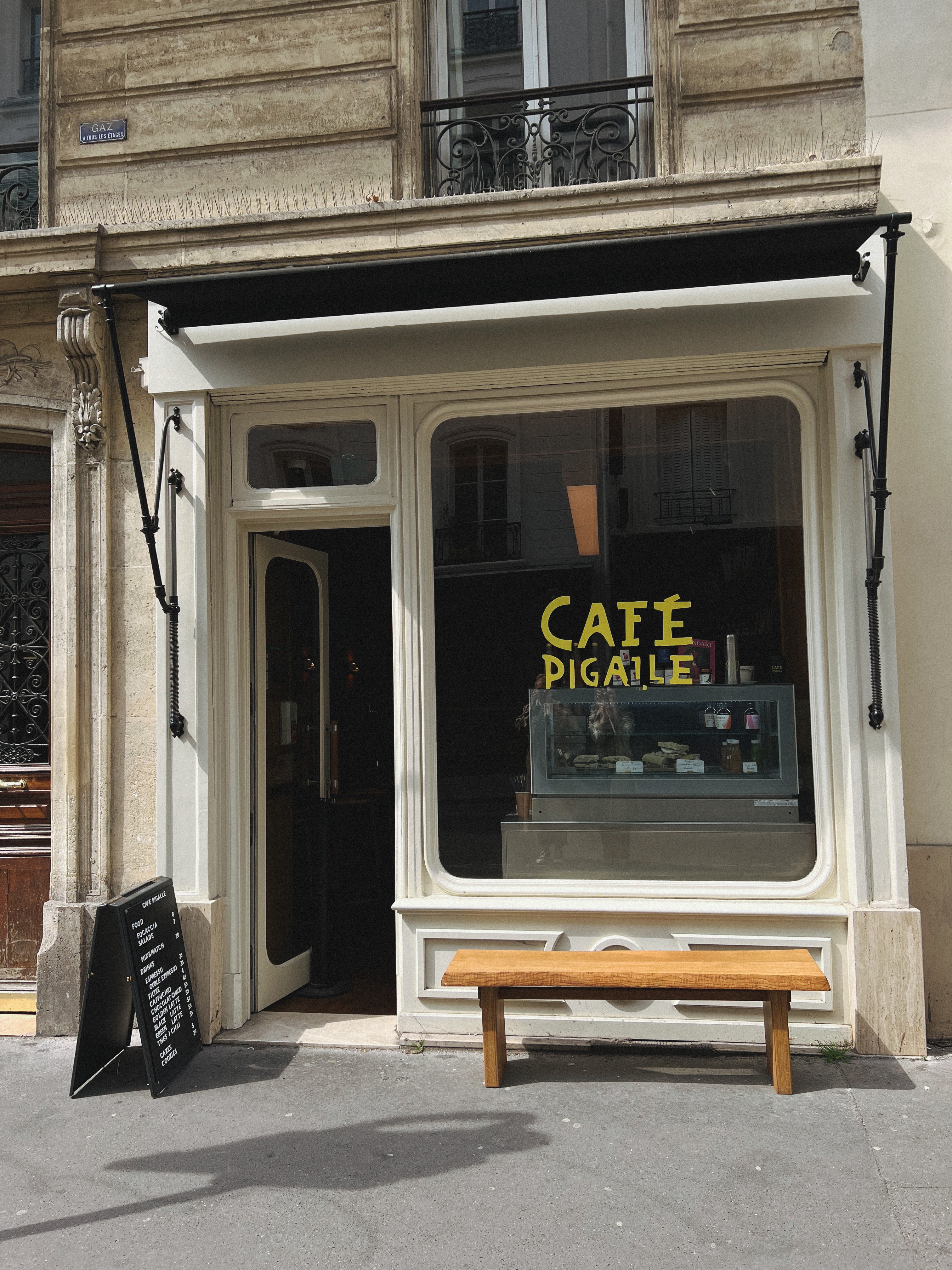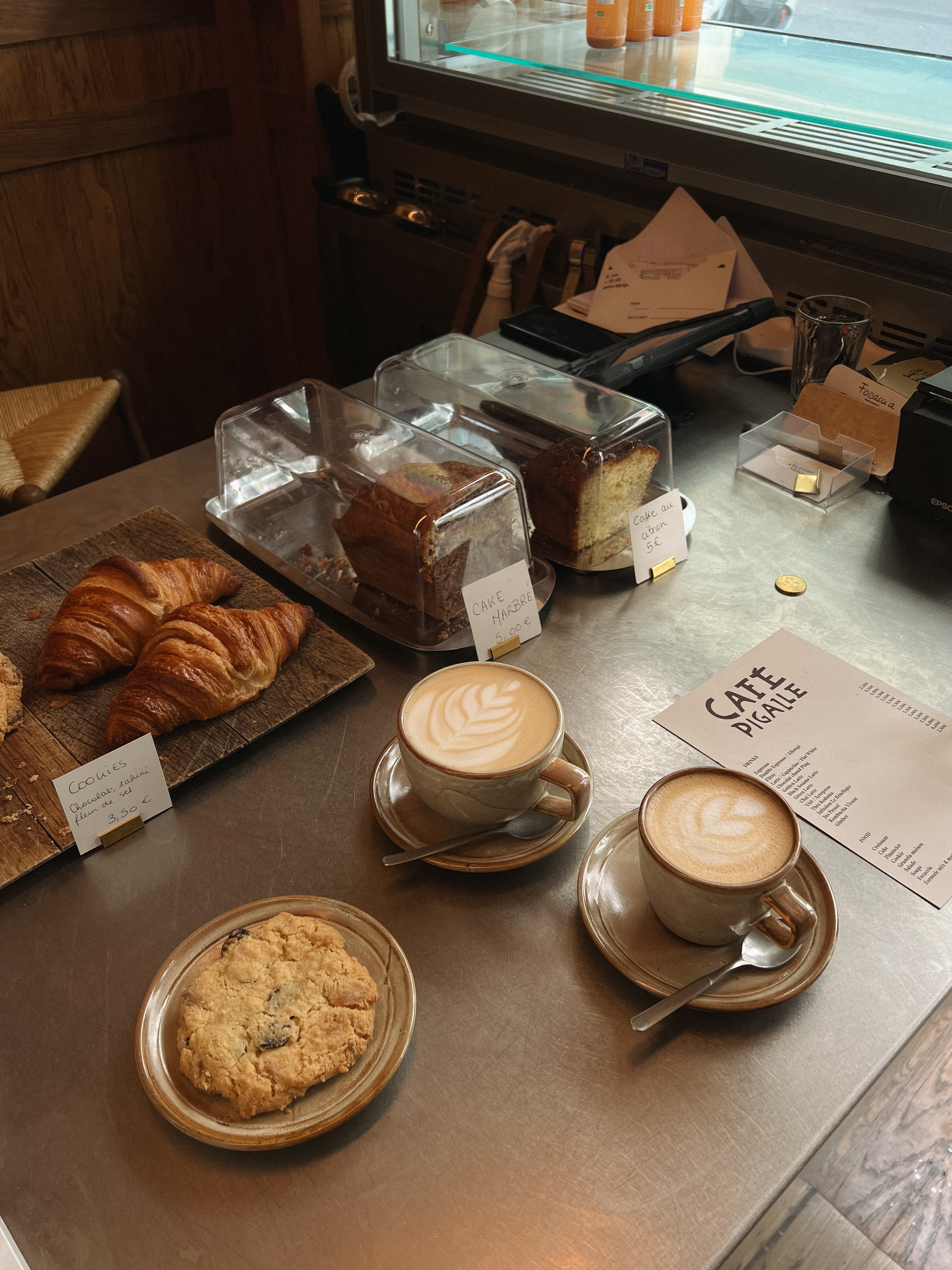 7. TEA SALON ROSE BAKERY
This is one of the less-known places on our list of the prettiest cafes in Paris. It is particularly nice during the warmer months when flowers begin to blossom. It is a very pretty cafe which you will find in the garden of the Musée de La Vie Romantique. Come here for some delicious pastries, especially carrot and lemon cake.
Address: 16 Rue Chaptal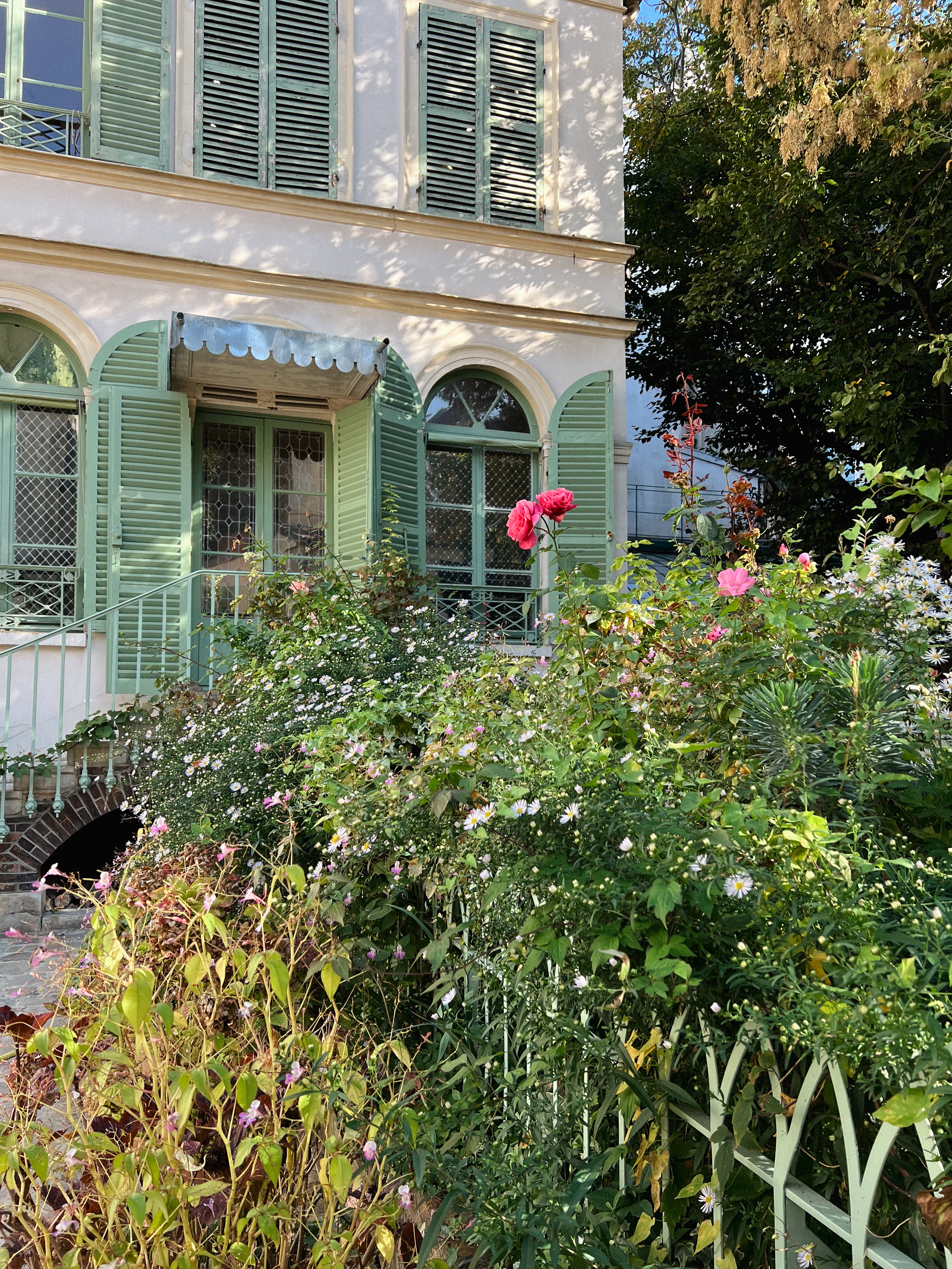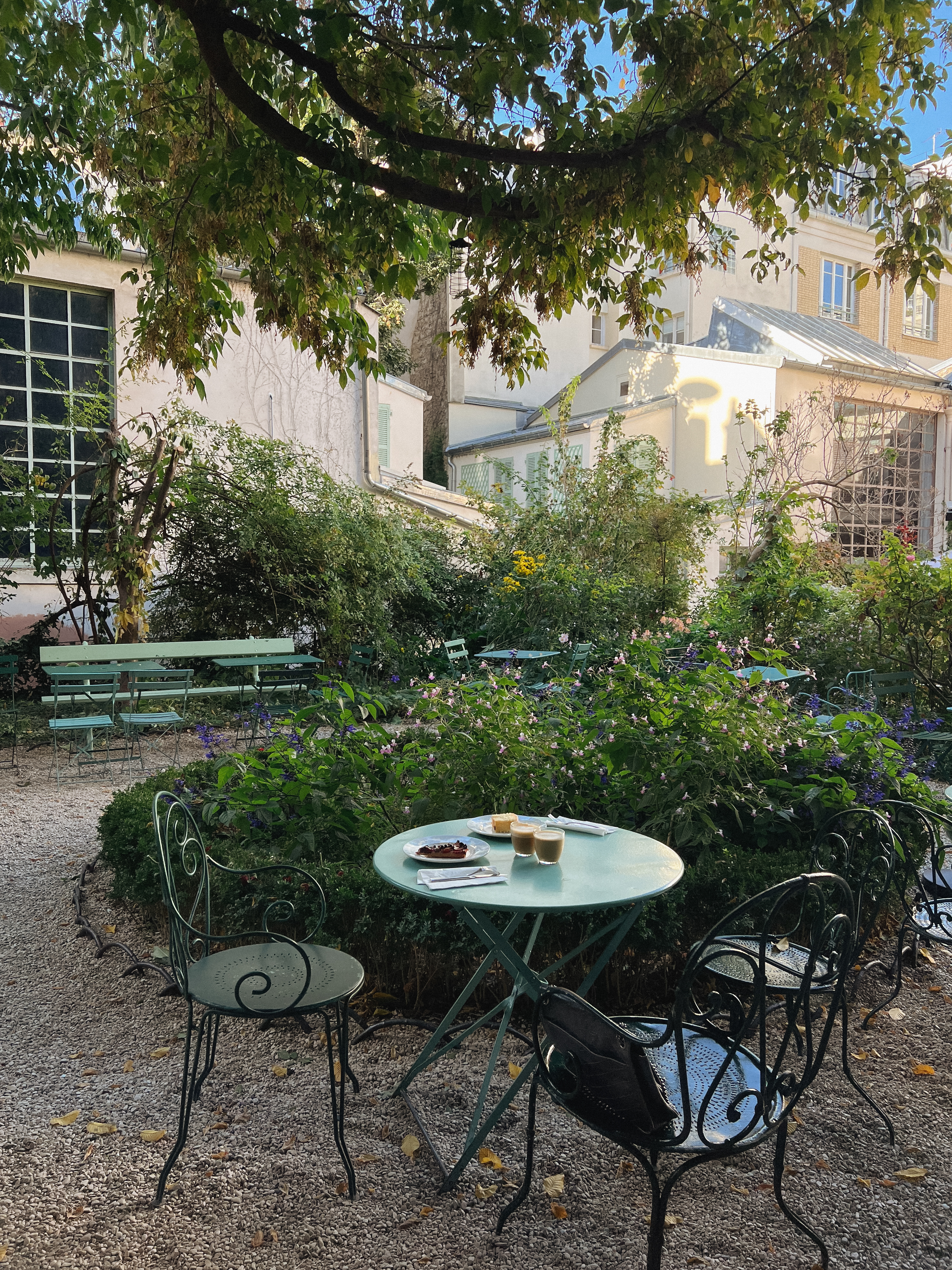 8. LE FLOOR
This is a nice, also a less-touristy cafe in the 2nd district of Paris. The menu changes every week, so there is a reason to return on a regular basis! Their choice of salads is particularly interesting.
Address: 42 Rue Notre Dame des Victoires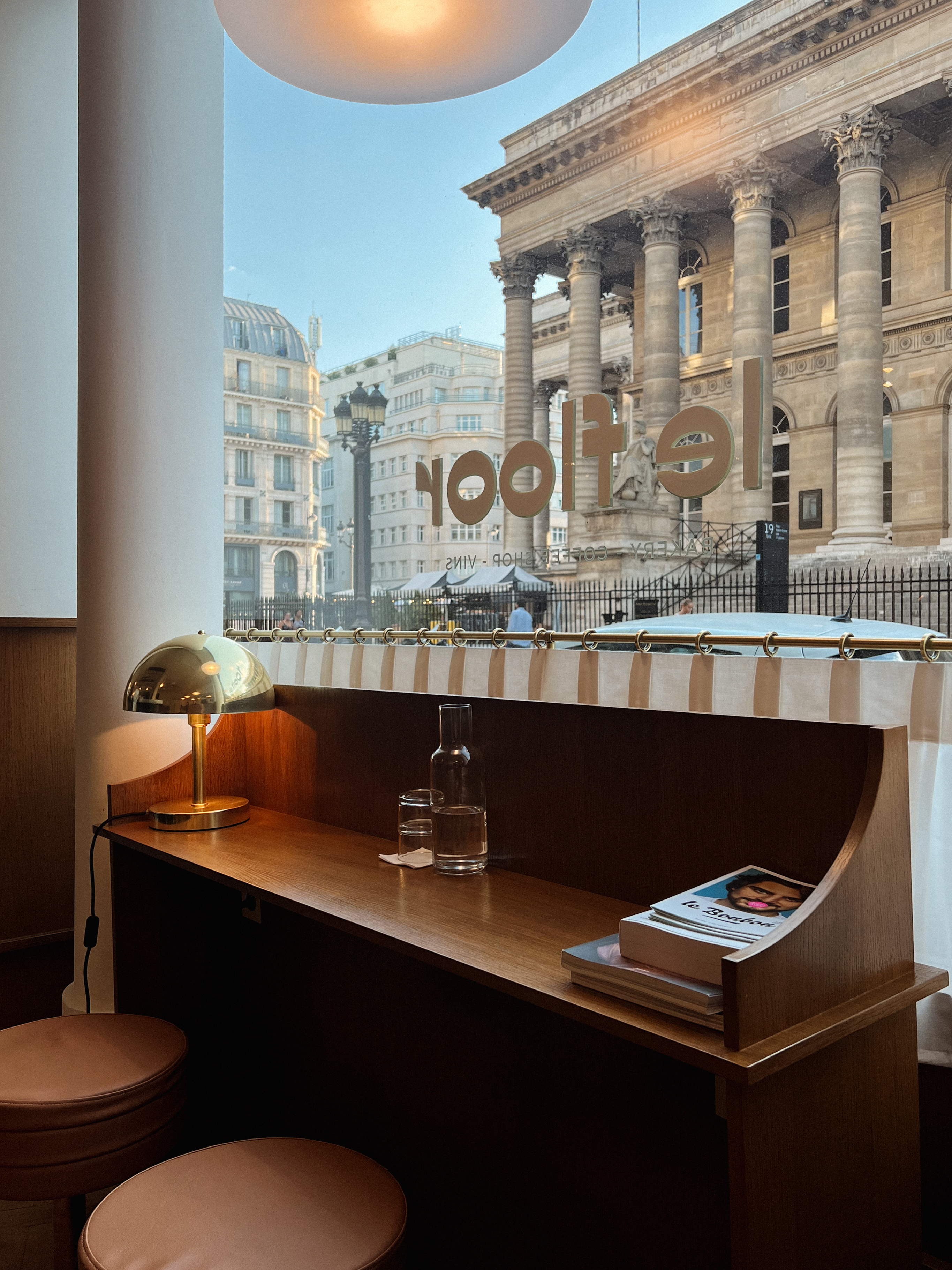 9. COPAINS
Boulangerie with not only a large and delicious selection of gluten-free pastries but also a charming interior.
Address: 60 Rue Tiquetonne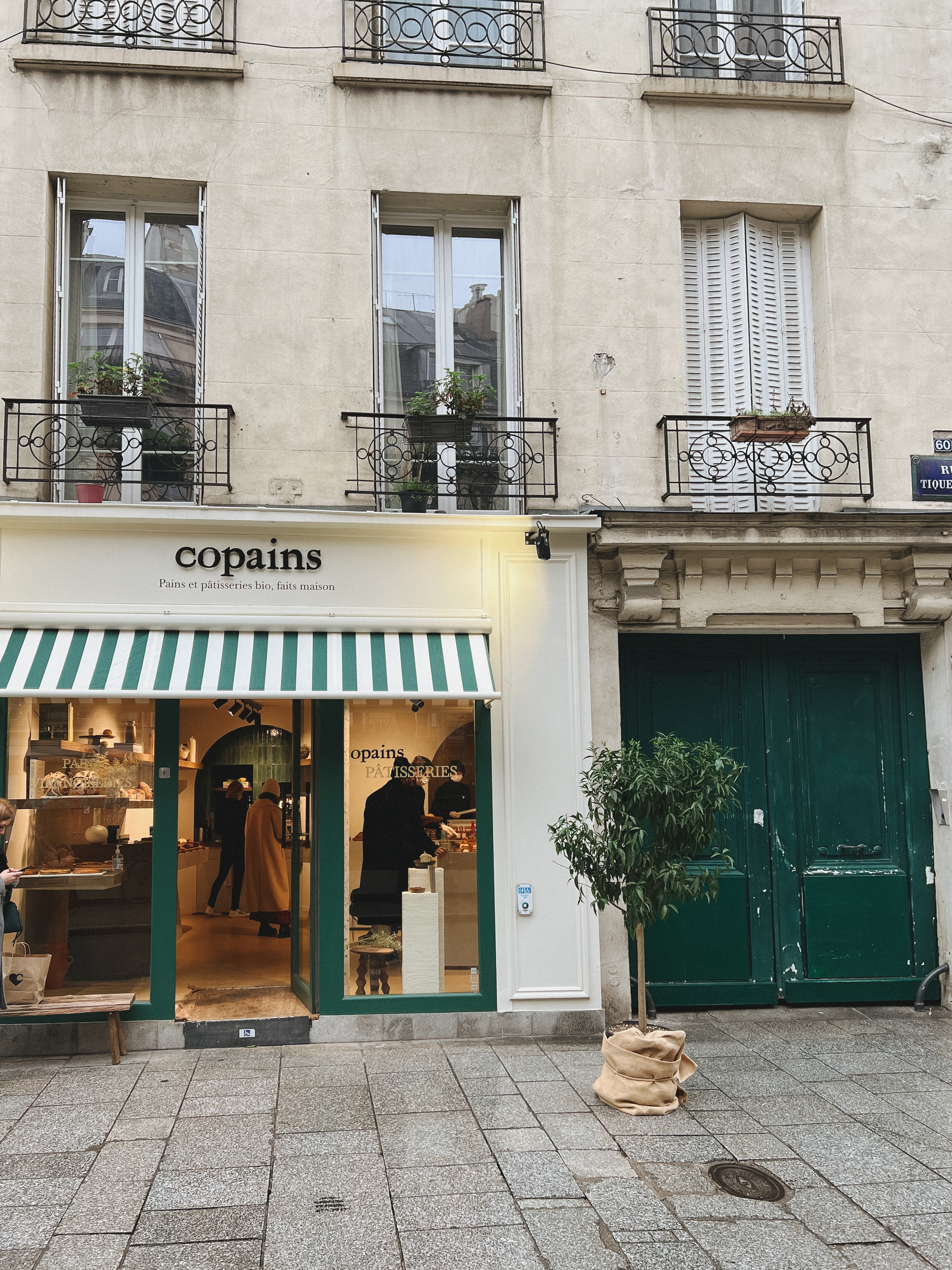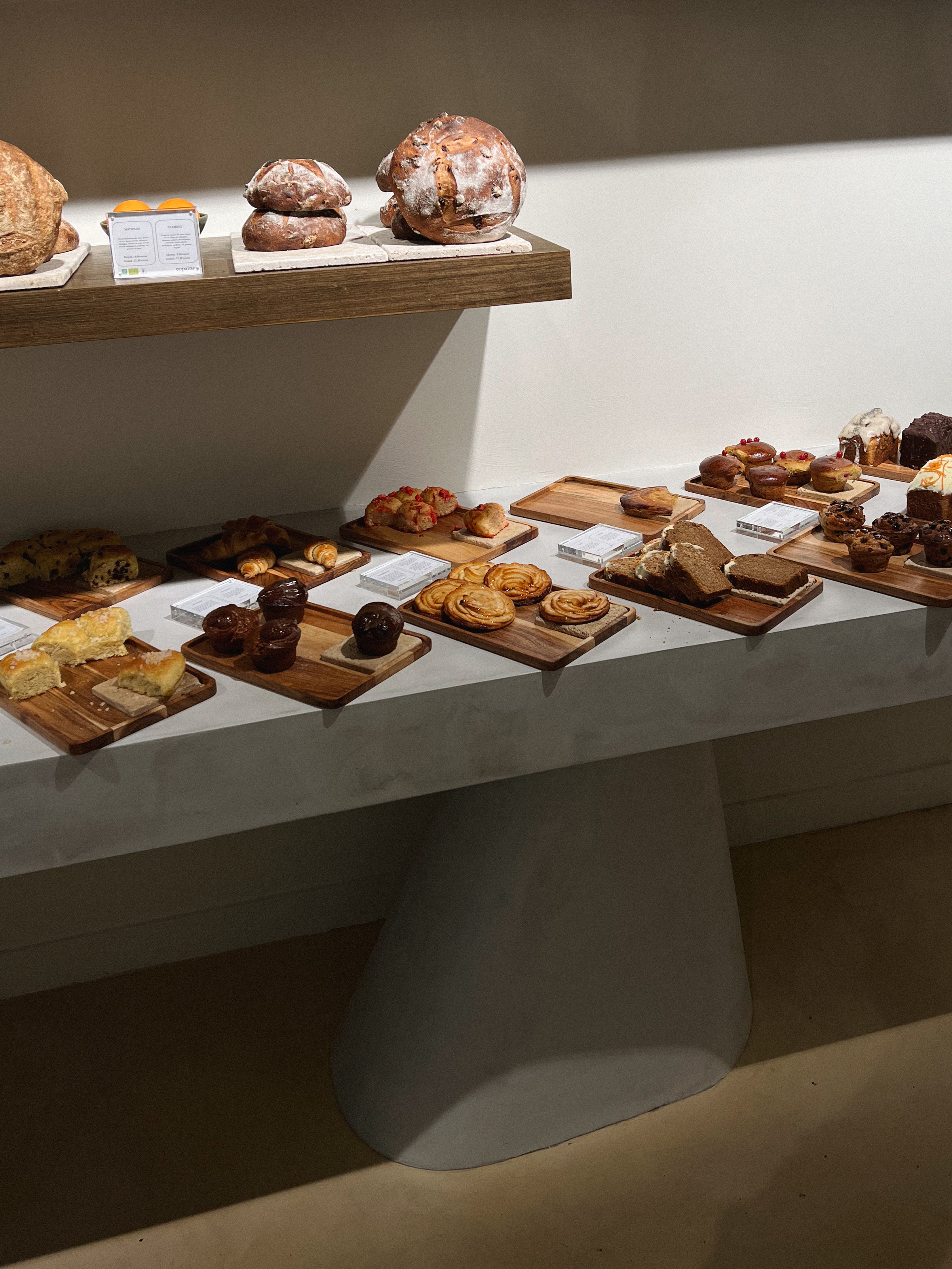 10. ARTESANO
This is a small cafe boutique located in the famous Le Marais district. It was founded by Arturo Valentino a photographer, barista as well as a roaster. Artesano has a great selection of Mexican coffee, which you can not only taste there but also buy beans as a souvenir.
Address: 3 Rue Saint-Paul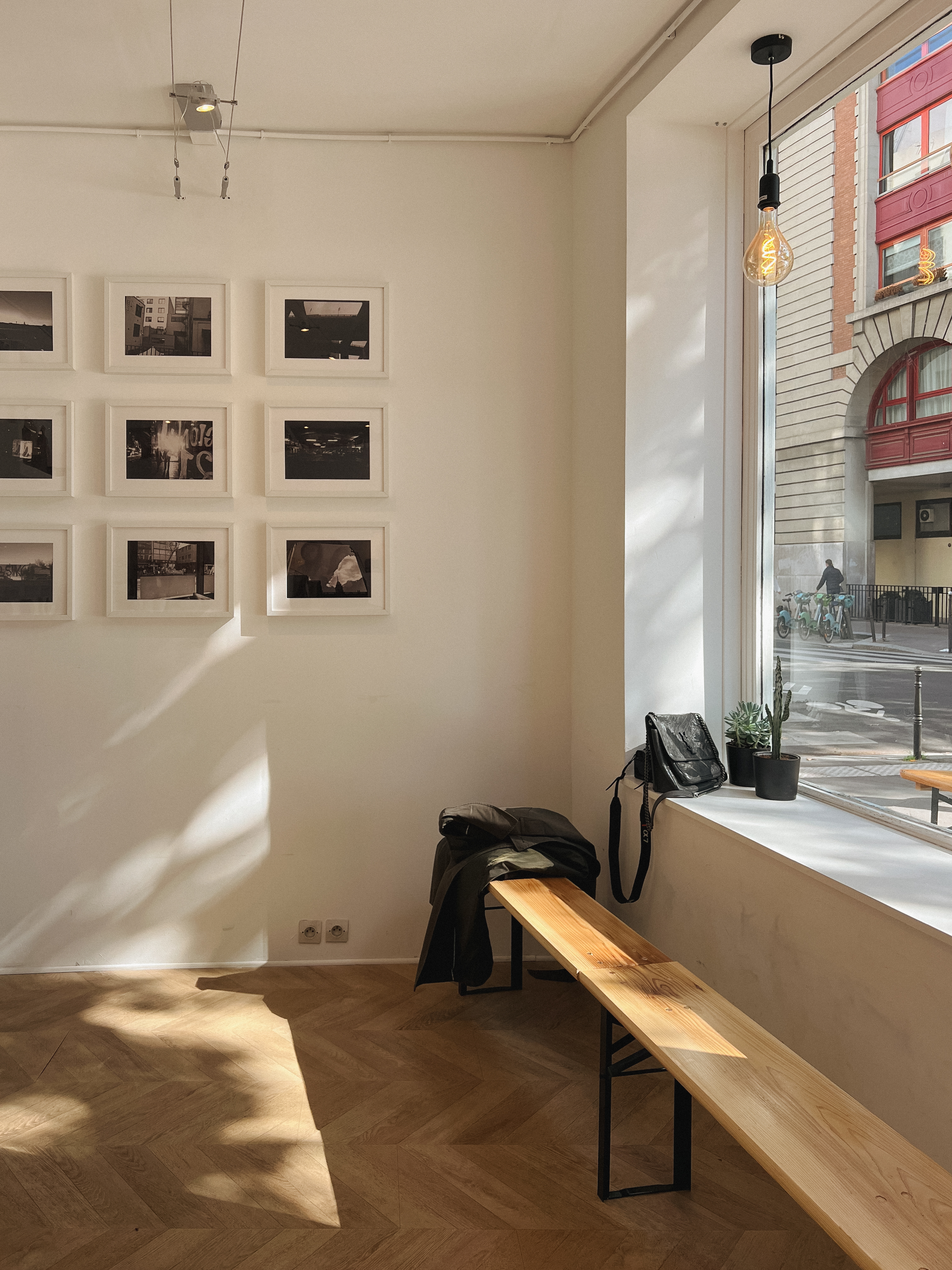 FINAL TIPS
To conclude – if you only had to choose just three cafes from the above list of the pretties cafes in Paris, then we would recommend the following:
Firstly – Cafe de Flore because it is a Parisian institution and the best people-watching spot.
Secondly – Cafe Kitsune because of its amazing location.
Finally – Carette to indulge in the macaroons and their whipped cream hot chocolate
Above all, many thanks to Alina (@alinakolot) for sharing her favorite cafes in Paris!
Make sure to check her Instagram Profile and follow her beautiful journeys!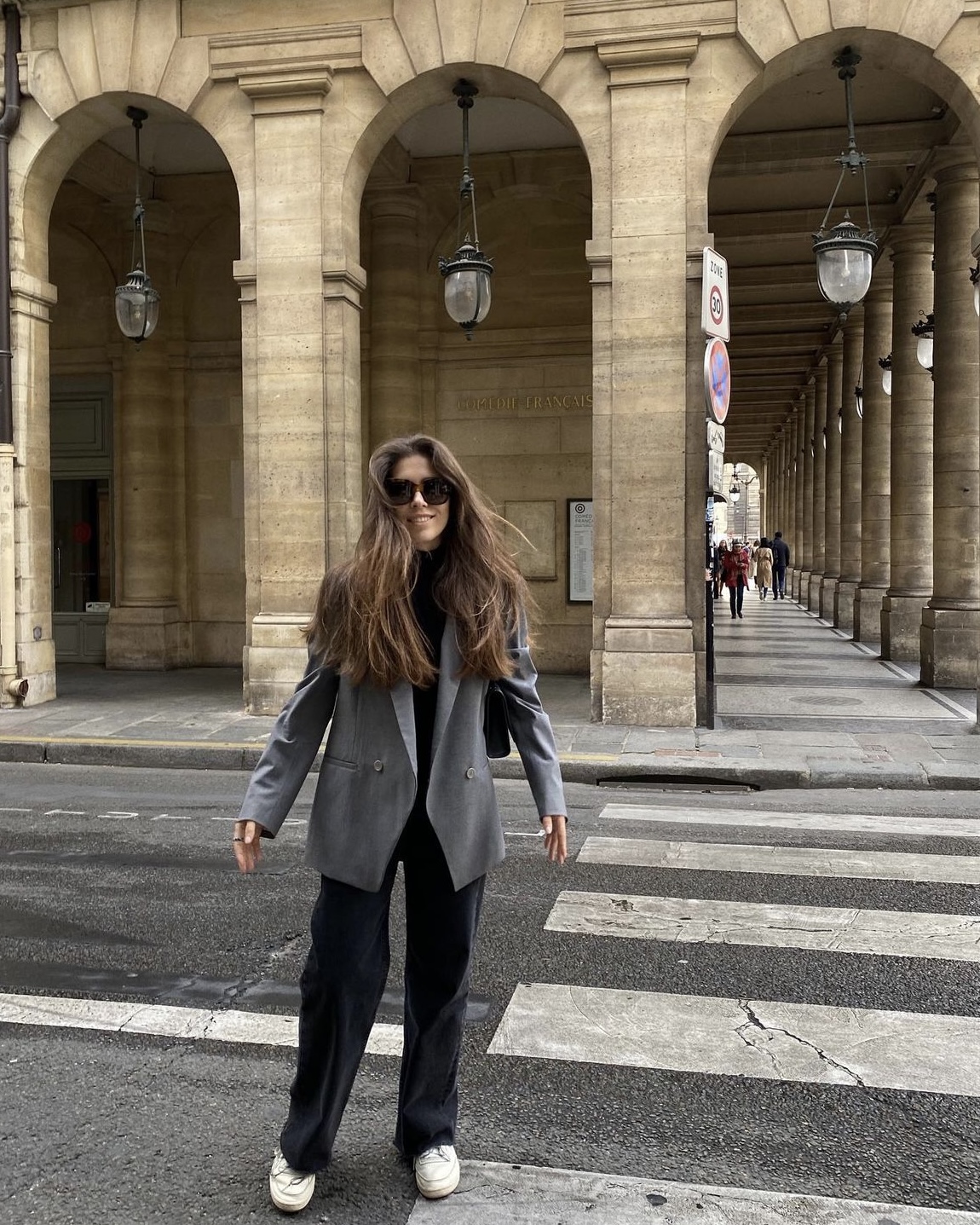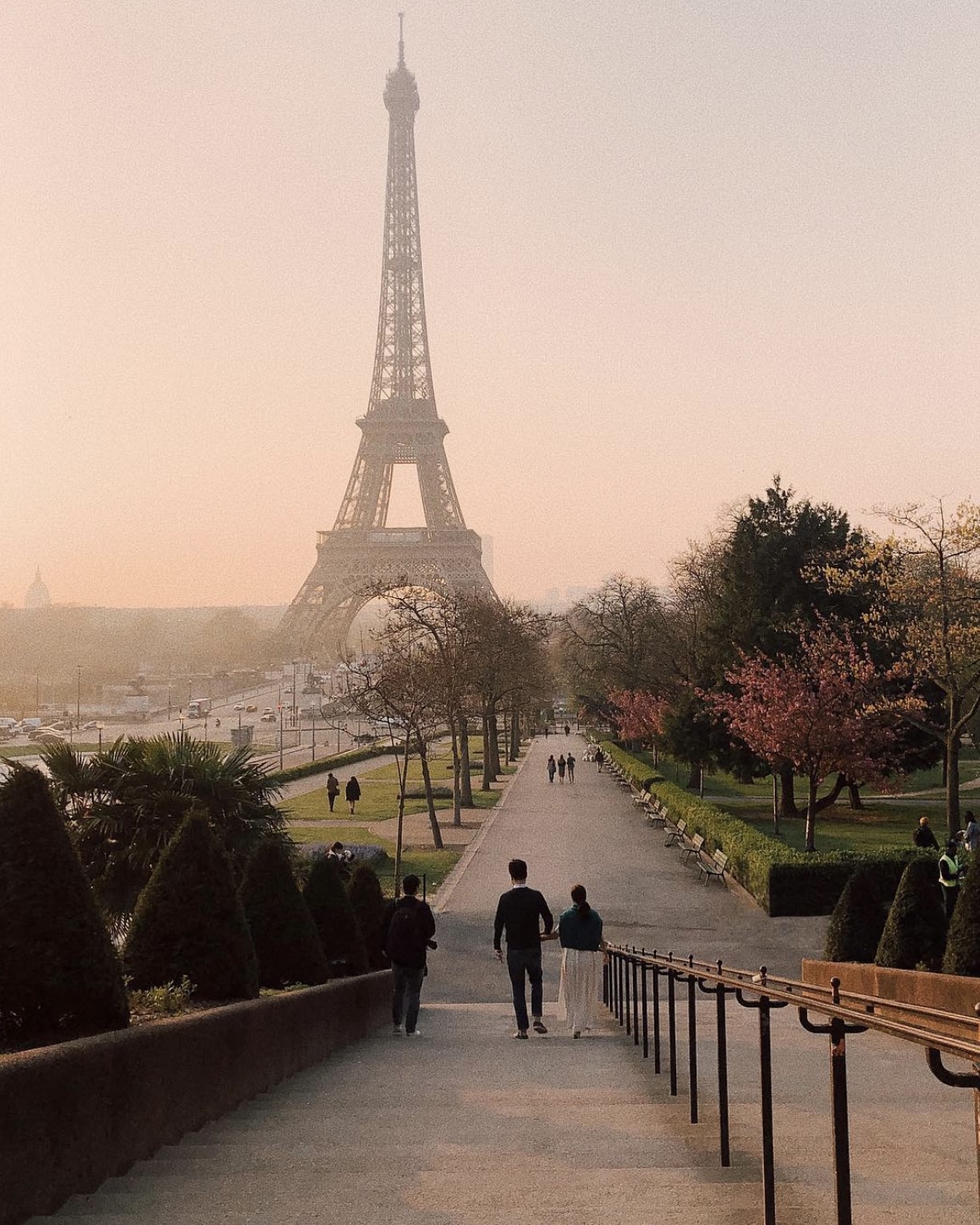 Check my other posts related to France:
MARSEILLE RESTAURANTS – 10 BEST SPOTS
BIARRITZ – 10 TOP THINGS TO DO