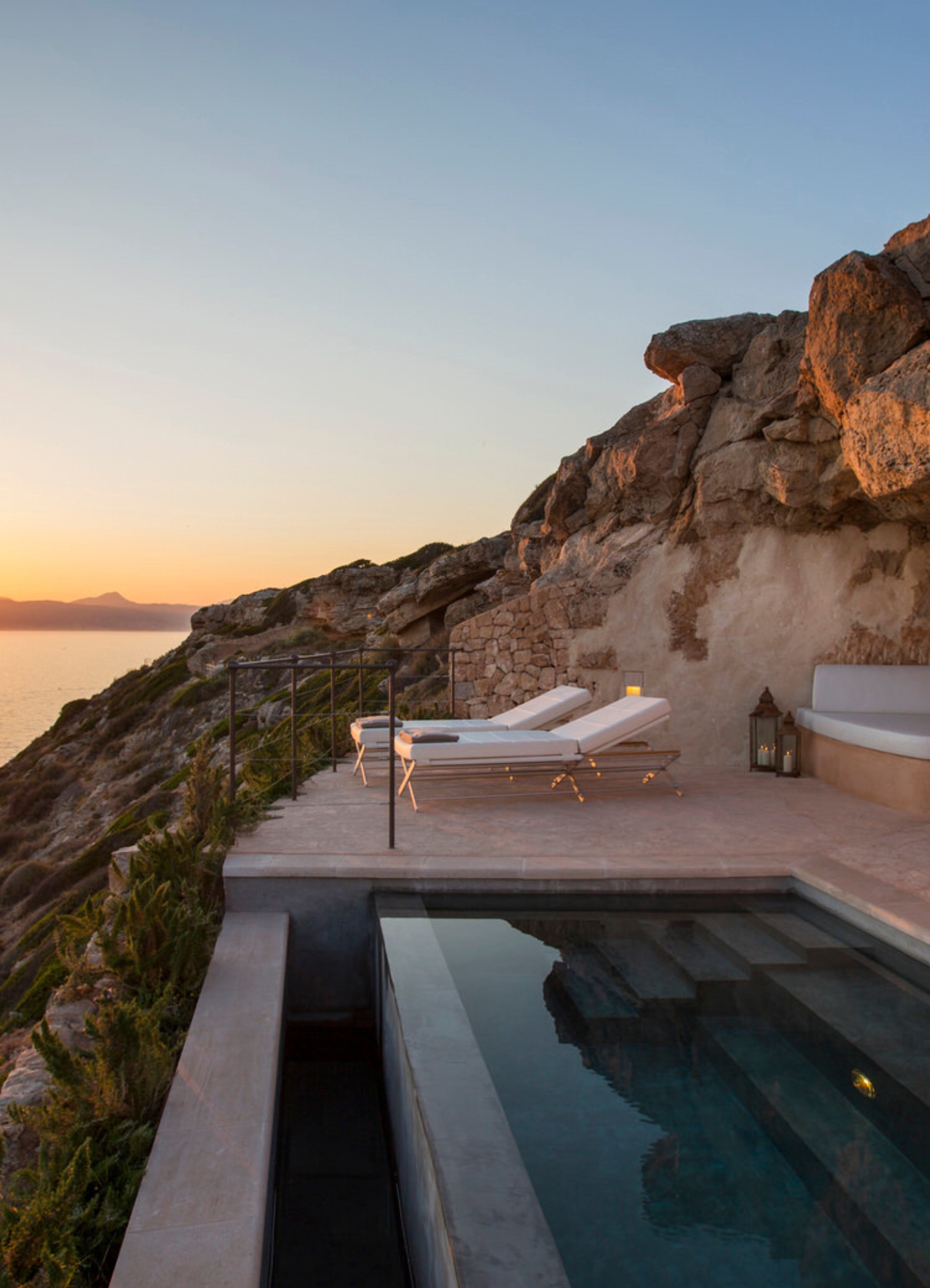 MALLORCA – 10 BEST LUXURY HOTELS
Are you planning on visiting Mallorca during your trip to Spain and you want to find out what the best luxury hotels are?
In order to help you plan your visit, I have preselected the 10 most beautiful luxury hotels around the island for you!
A Mallorcan holiday offers wonderful coastlines, landscapes, history, culture, and cuisine. However, it is also lucky enough to boast some of the finest luxury hotels in Europe.
Read on to find out more about the top luxury hotels in Mallorca…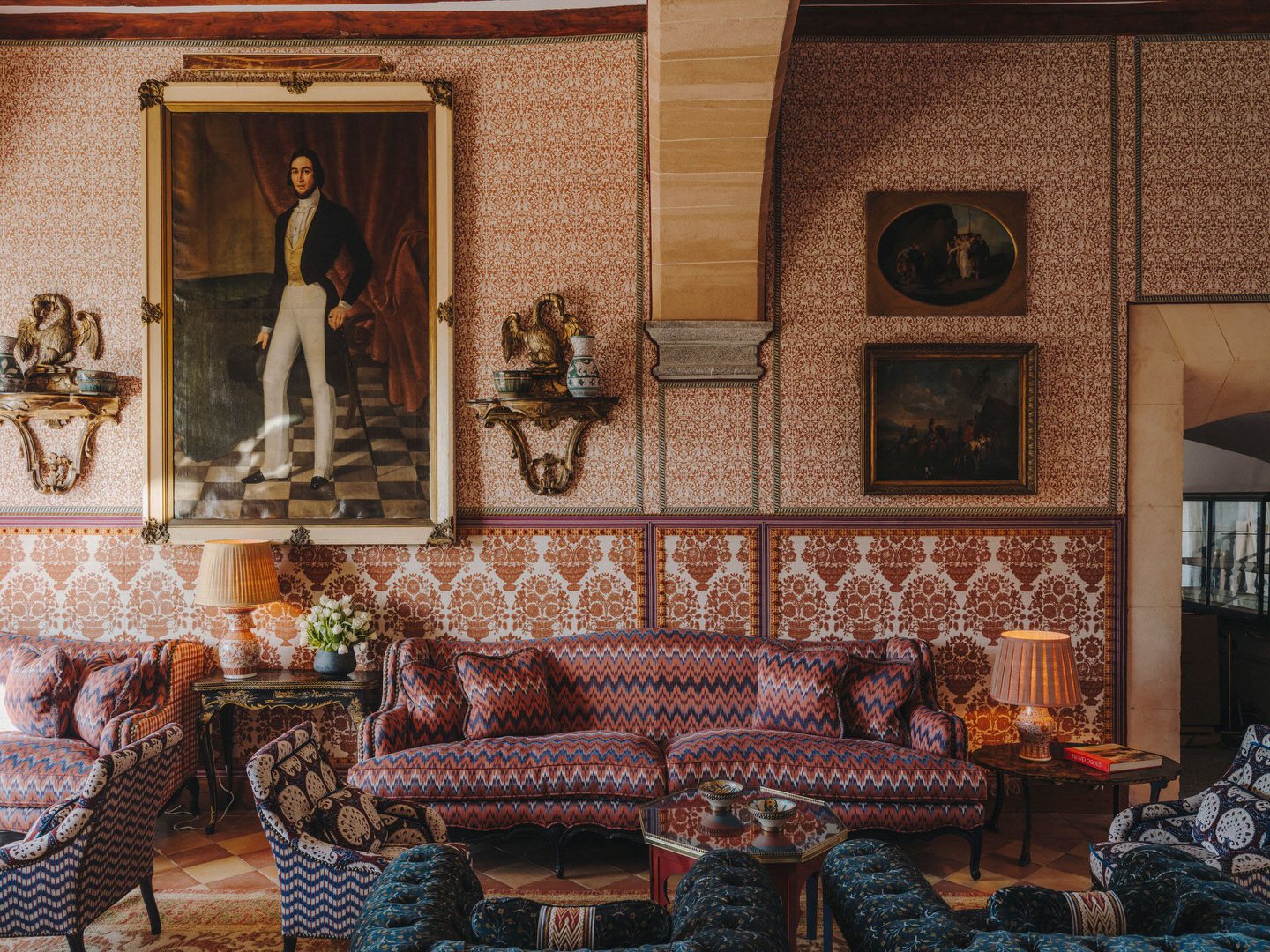 INTRO
Mallorca may be relatively small but it is beloved by all! It really gets booked out months in advance and those famous hotels really get booked out for honeymoons and anniversaries months in advance! Make sure you do not miss out and book early enough!
Mallorca really has some of the finest and most iconic luxury hotels in Europe. Therefore, staying at one of these places will ensure your accommodation meets the standard of everything else Mallorca offers. Furthermore, many of these luxury hotels have private beaches or terraces that let you admire the island's stunning landscapes, or fine restaurants to sample its superb food.
However, knowing where to start can be hard, as everywhere is keen to market itself as 'luxury' these days. But, you're in luck, as the list below will tell you about the best truly luxury hotels in Mallorca.
Read my Guide to the Best & the Worst time to visit Mallorca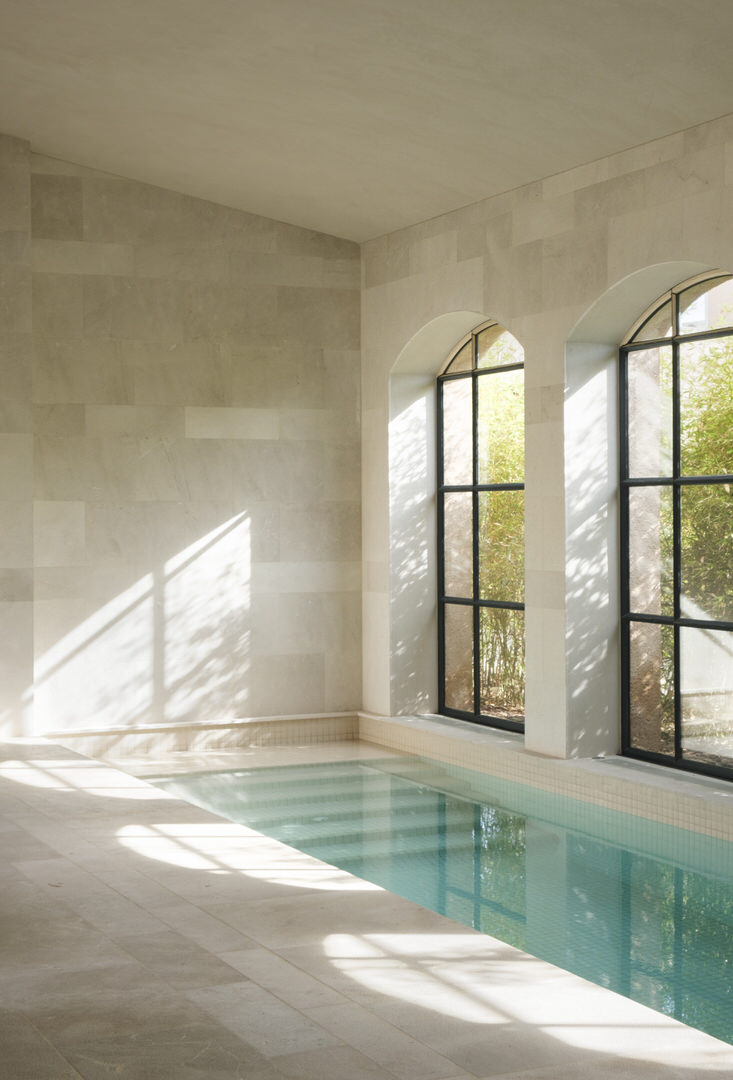 10 BEST LUXURY HOTELS IN MALLORCA
NORTH-WEST
It's no secret that Belmond's La Residencia is my favourite hotel in Mallorca. Firstly, its clifftop setting just outside Deia and its views of the Tramuntana range and the Mediterranean are unforgettable. Moreover, you'll never want to leave the huge, luxurious, and unique rooms. Book early for El Olivo, the hotel's fine dining option as it is one you won't want to miss. Otherwise, there's excellent food on offer at the more relaxed Cafe Miro and in the newly opened Tramunta Grill.
As for relaxation, you can't beat a day at La Residencia's state-of-the-art spa. Lastly, the hotel has activities to please every guest. These include a mountainside picnic with your own donkey to carry the hamper and a fantastic kids' club. During summer months guests can also enjoy a complimentary boat cruise! My tip would be to ask for a room which overlooks Deia village and is ideally on a higher floor as well as to book El Olivo as soon as you book the hotel, those tables are booked out sometimes even six months in advance!
Check my Guide to Deia here, with all the info you need to organise a perfect trip!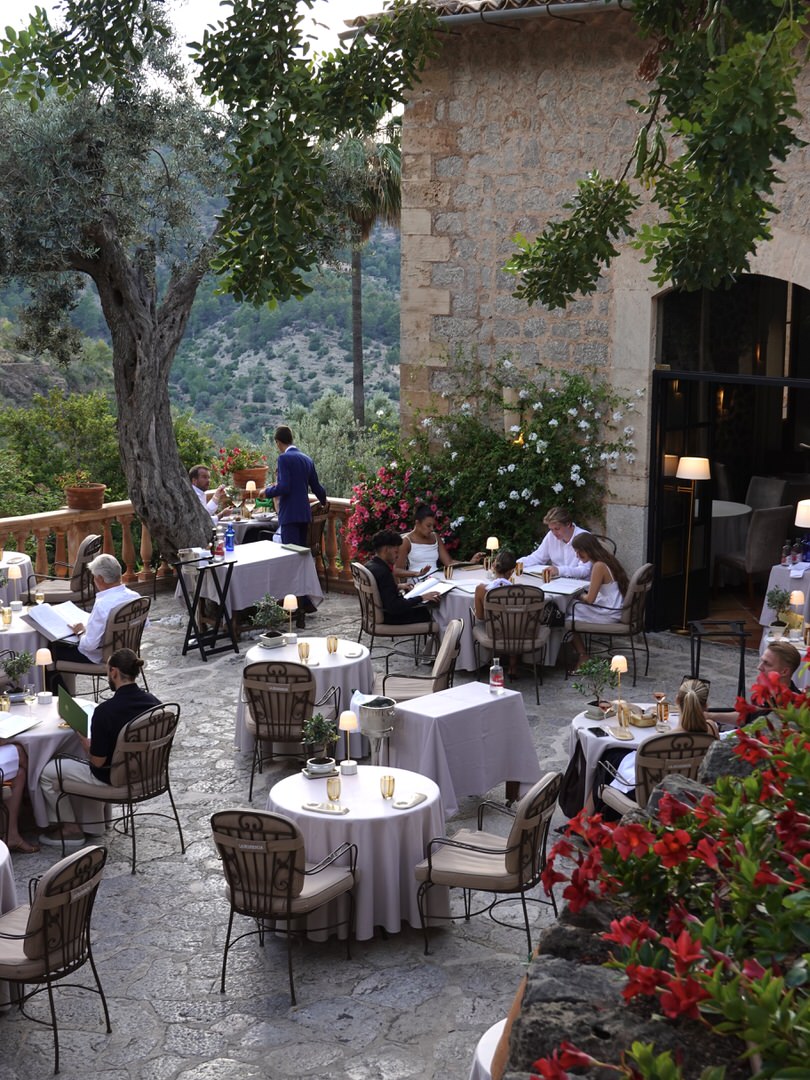 SOUTH-WEST
Staying at the Son Net just north-west of Palma is like traveling back in time to a grand aristocrat's mansion in the 1600s. It offers comfortable, luxurious suites filled with period furniture and gorgeous antiques. Moreover, you can choose to stay in the palace building or in the exclusive, private poolside cottages. The hotel was closed for some time for renovations, but wow it came back looking incredible!
For food, choose from tapas at the Green Bar, casual Mediterranean cuisine from El Gazebo's open kitchen, or fine dining at Mar & Duix. Currently, Son Net is constructing a wellness area that will take up more than a kilometer squared! For the moment, relax with an outdoor massage, by the 30m pool, or over dinner in the estate's small treehouse! Lastly, the surrounding area is stunning, with orchards, vineyards, and the nearby Tramuntana Mountains.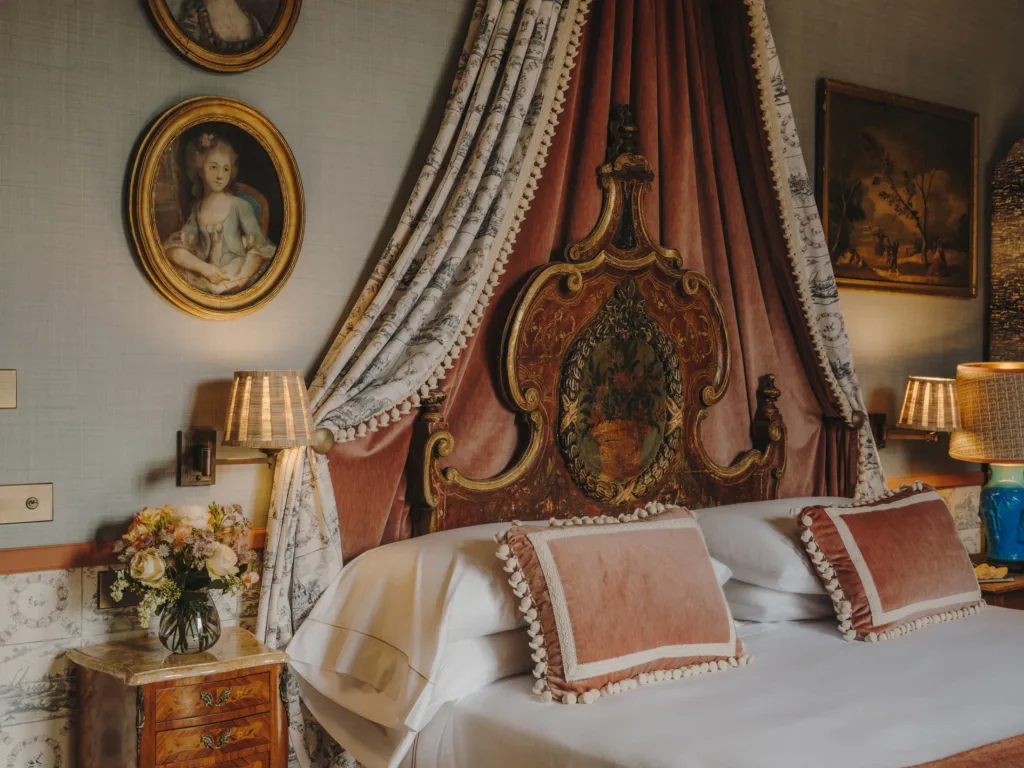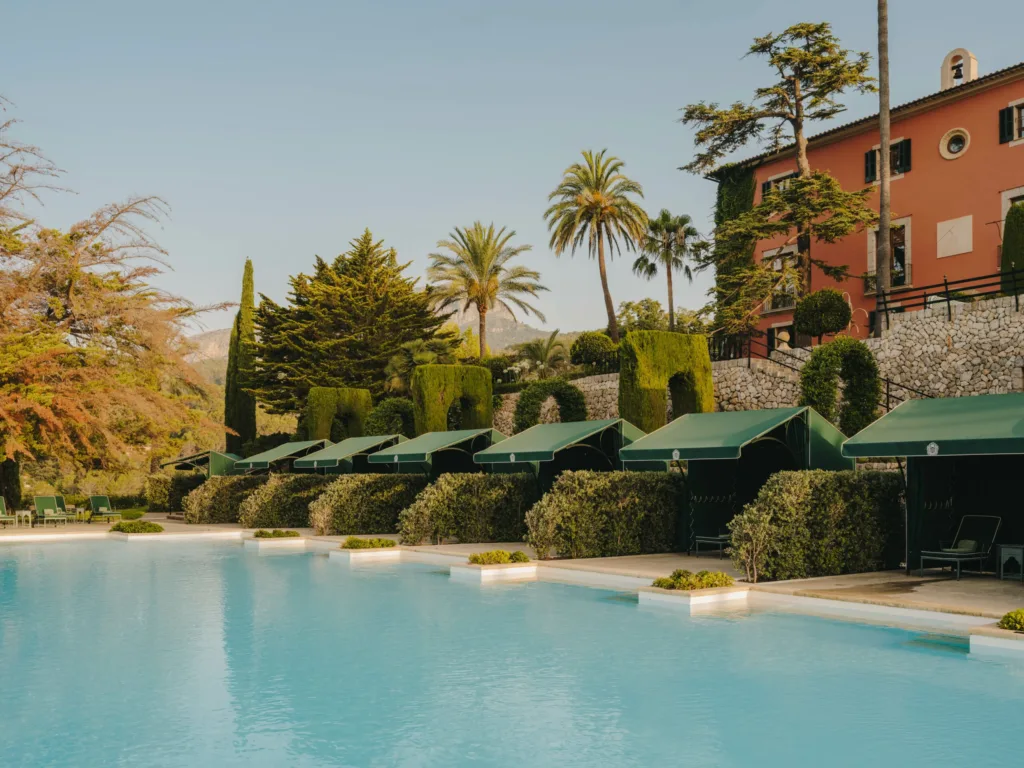 SOUTH-EAST
Together with Belmond, this is probably Mallorca's most iconic luxury hotel.
Perched on a cliff top overlooking the Bay of Palma, Cap Rocat looks like a fairy-tale castle! However, this former military base is now one of the most luxurious five-star hotels on the island. Choose from a range of generous rooms and suites, with simple, elegant decor and light stone walls. Enjoy a tasting menu in elegant surroundings at La Fortaleza restaurant, or Mallorcan classics on the terrace of the Sea Club. Otherwise, the underground spa has fantastic treatments and perhaps the most impressive indoor saltwater pool in the world. This is carved into the rock of the fortress and has huge skylights above it making for a totally unique swim. Lastly, with outdoor pools and terraces spread everywhere over Cap Rocat's grounds, you will have breathtaking views wherever you go.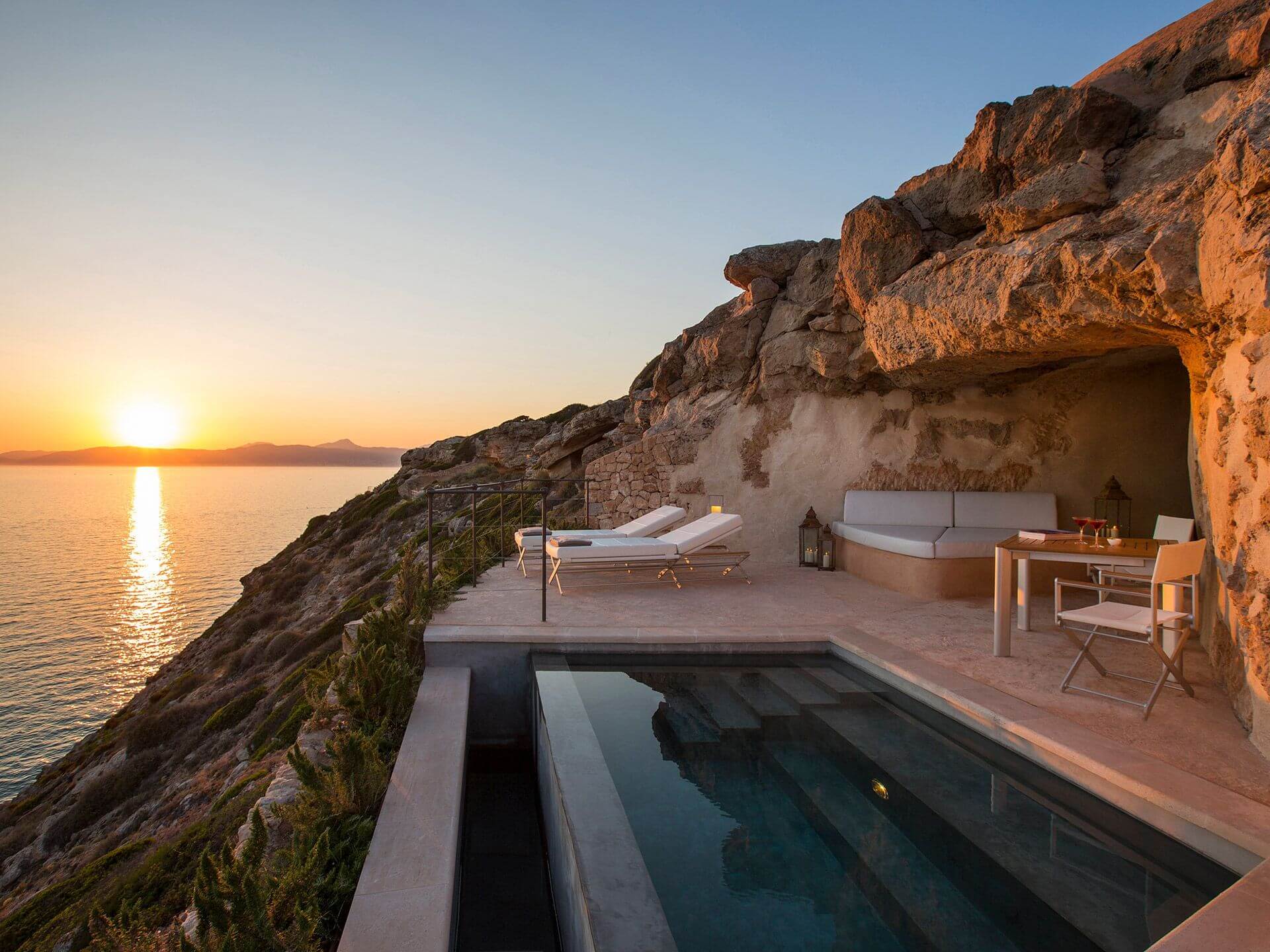 NORTH-EAST
The renovated farm building that houses Es Raco Darta is luxuriously spotless and minimalist. Furthermore, it has beautiful natural surroundings and a range of wellness activities such as free yoga or making your own sandals. Therefore, it must be one of the most chilled-out luxury hotels in the world. However, it is only ten minutes from Arta! Moreover, the hotel boasts an excellent spa, Sanum per Aqua, with natural, organic treatments. Lastly, Es Raco Darta's restaurant serves terrific, farm-to-fork Mediterranean cuisine. Book the exclusive three-bed villa for your own private infinity pool!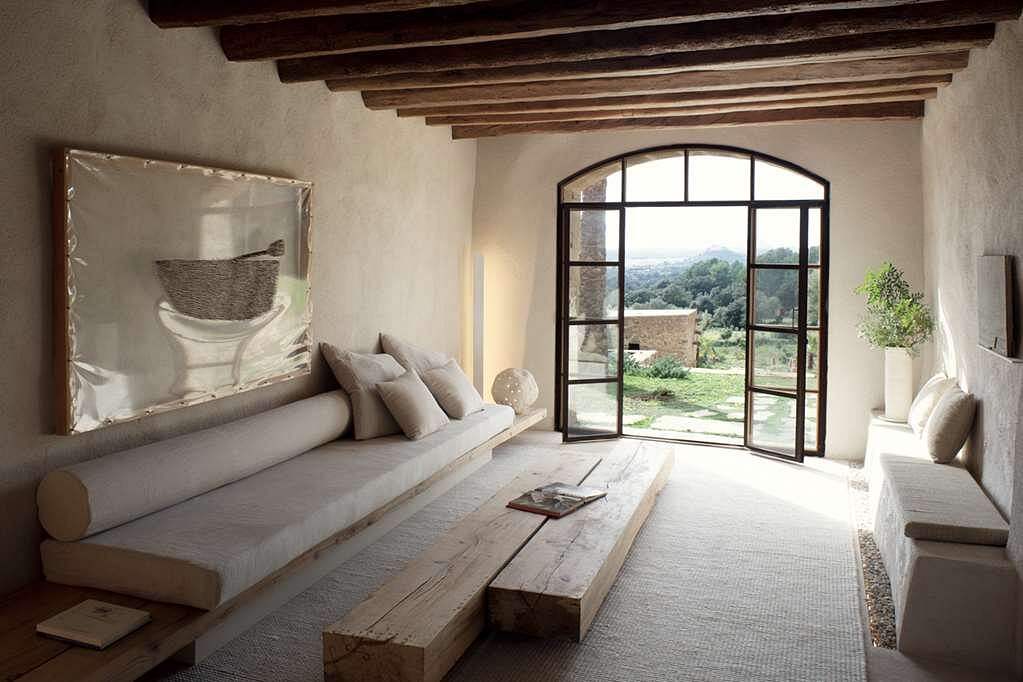 CENTRE
This elegant, minimalist retreat is on a gorgeous 45-hectare estate in the heart of Mallorca. Wellness is the name of the game here, which is clear in Finca Serena's light-filled, calming rooms. Additionally, don't miss a treatment at the Unico Spa which was the best in Spain in 2022. And, given its gorgeous design, its top-of-the-range facilities, and its expert staff, it is not hard to see why. Moreover, Finca Serena offers guests exclusive free yoga classes each morning. Also, the beautiful countryside is perfect for a range of other, relaxing activities. Finally, the food does not disappoint either! Oscar Velasco, a chef with two Michelin stars, heads its excellent restaurant Jacaranda.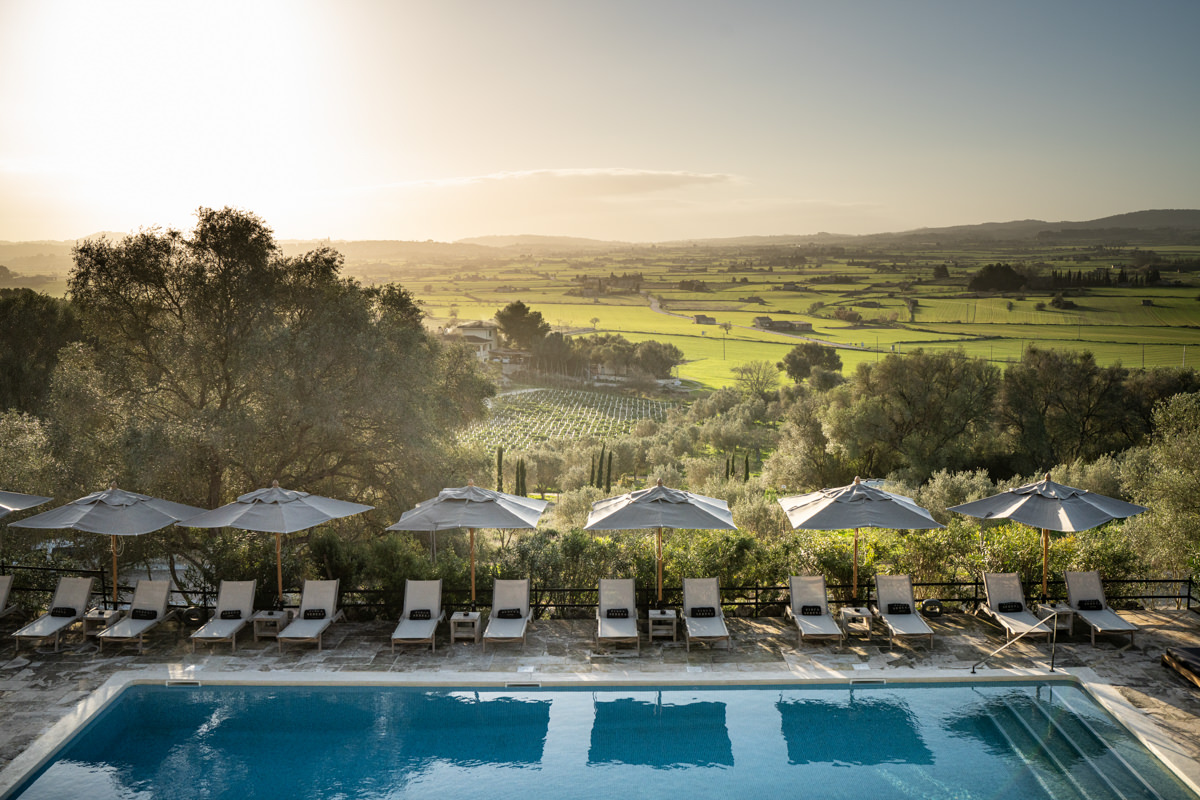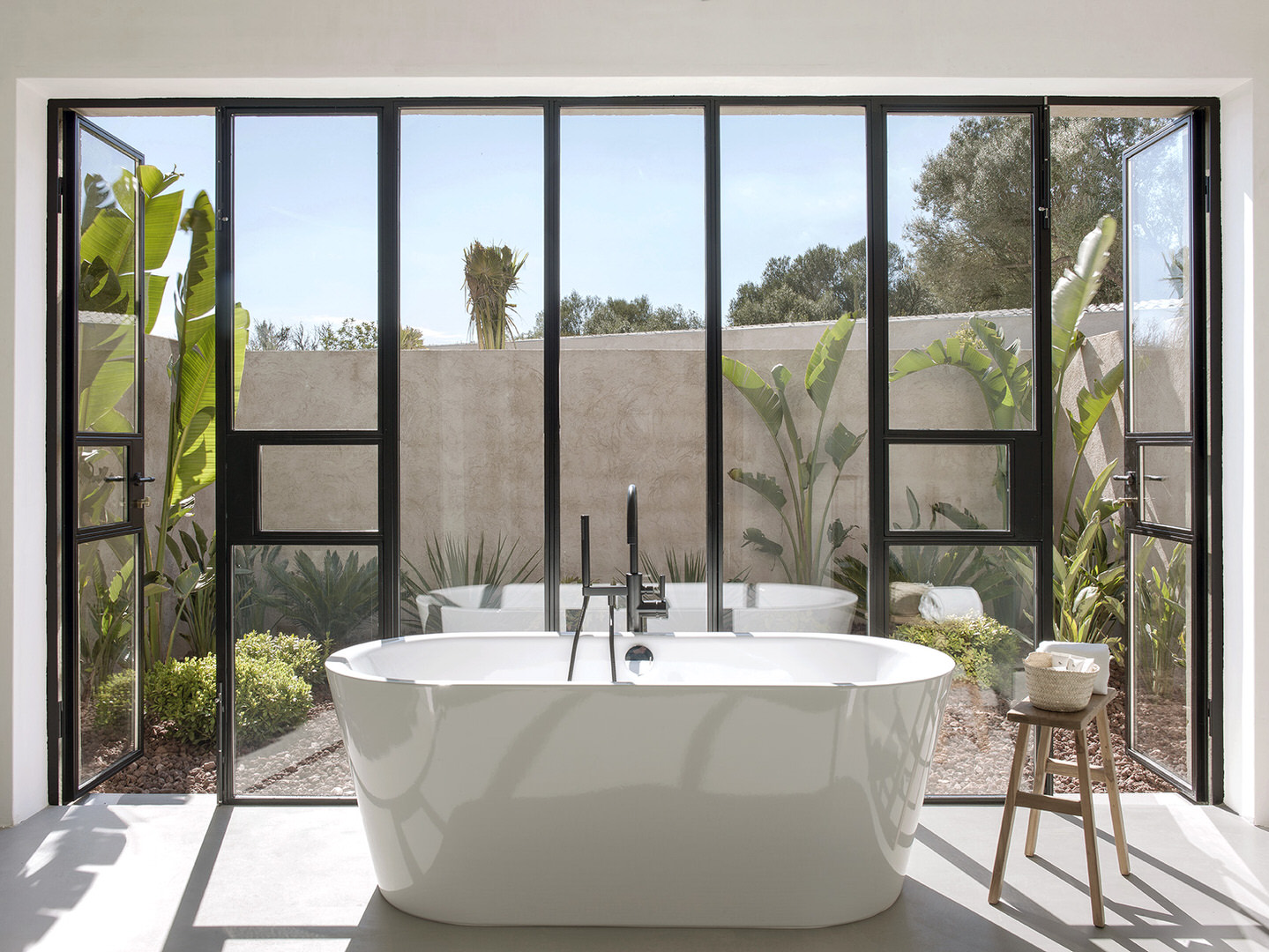 SOUTH-EAST
This five-star luxury hotel was featured last year in Conde Nast hotlist and The Tatler's list of the 101 best hotels in the world. It is not hard to see why! Located in Santanyi near the magical 'calas' of Mallorca's south-east coast, Can Ferrerata is a beautiful, converted estate from the 1600s. Its 32 rooms are bright and elegant, and one suite even boasts its own private garden and plunge pool.
Moreover, the hotel has an excellent spa, Sa Calma, with its own sauna and heated pool. For food, choose from the poolside bar La Fresca, or the high-end Ocre. Ocre serves delicious Mallorcan cuisine in the intimate former wine cellar, or beneath the stars in the courtyard. Finally, even though it is in a small town, Can Ferrereta has a tranquil atmosphere. There is a large sun terrace and a beautifully-tiled, long pool. Furthermore, olive and cypress trees grow in Can Ferrereta's gorgeous gardens.
Check my Guide to Mallorca's best beaches, many next to Can Ferrereta in the south-East!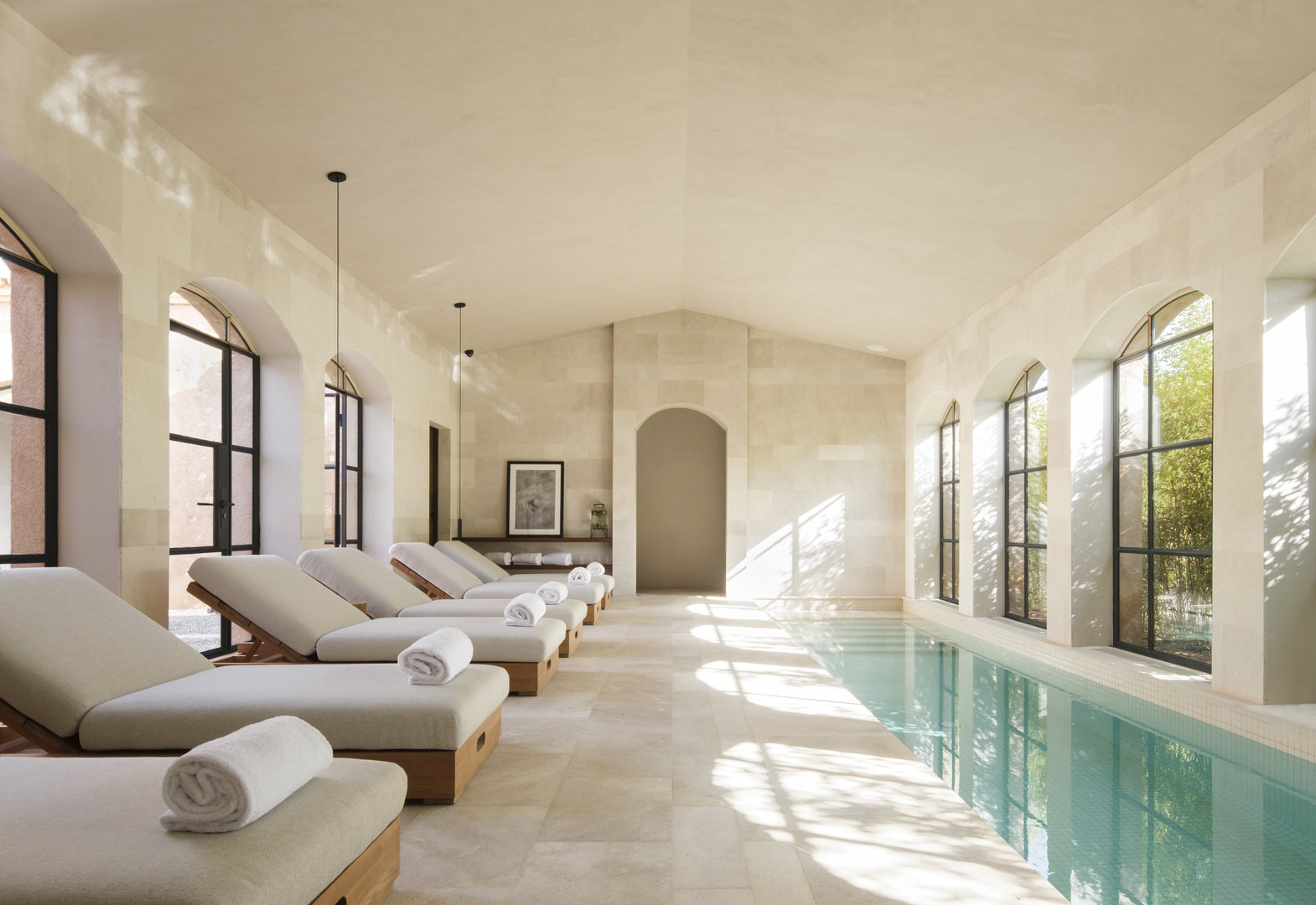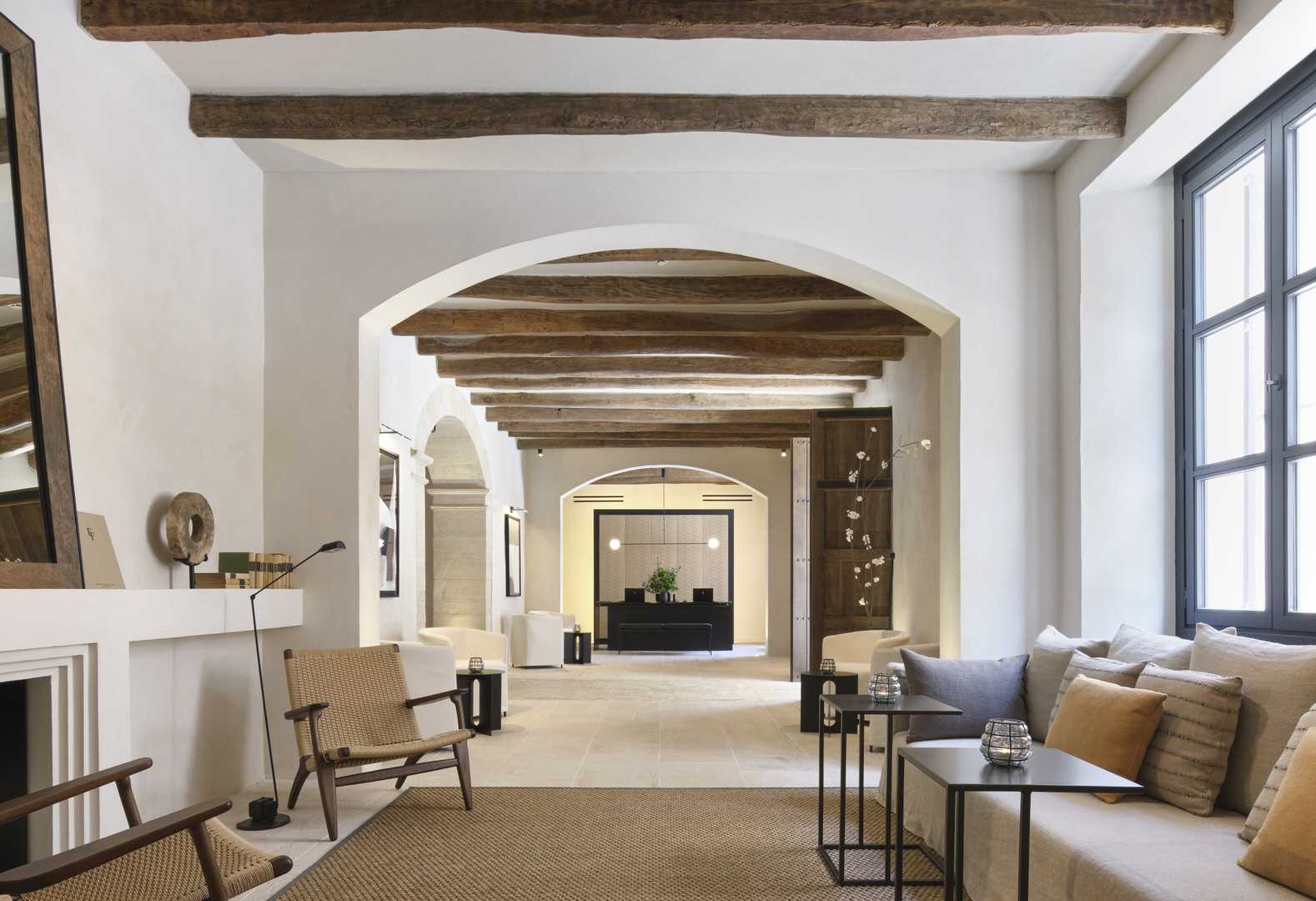 NORTH-WEST
Son Brull is a five-star hotel in a converted eighteenth-century monastery. Therefore, it is grand, secluded, and luxurious. Additionally, it is only five minutes outside Pollenca by car. It has 23 rooms and suites which are simple and elegant. Moreover, some boast private terraces and pools! The well-equipped spa is ultramodern and effortlessly cool. Here, you can unwind with state-of-the-art treatments and local, organic products. Otherwise, yoga, tennis, and cycling are all easy to do depending on how active you're feeling! Also, Son Brull has delicious dining options to suit every appetite and budget. UBistro is the more informal choice, serving light lunches and dinners with tapas options. Otherwise, head to Restaurant 365 for an unforgettable Mallorcan tasting menu.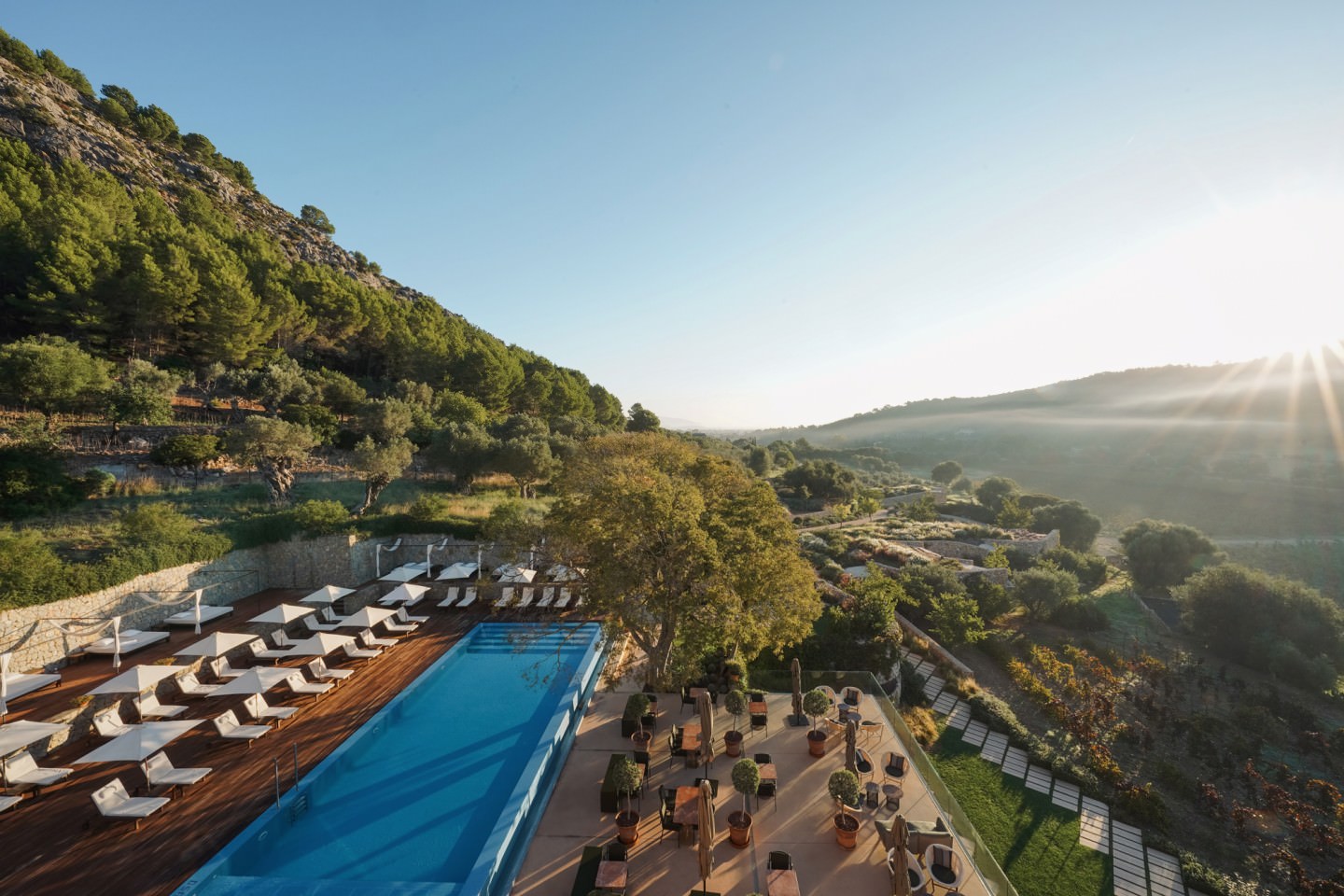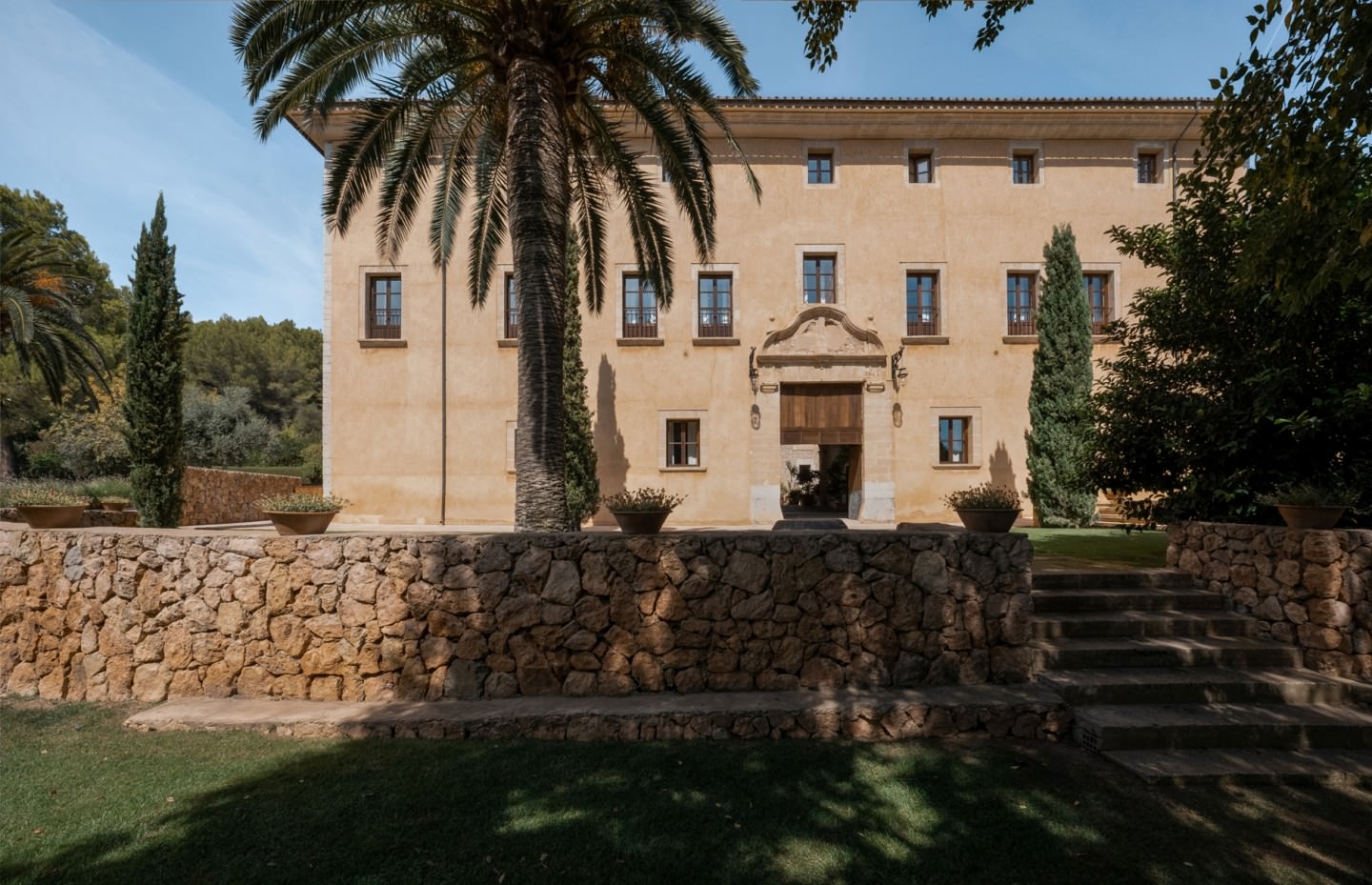 PALMA
Can Bordoy is a luxury, modern-meets-traditional hotel in Palma de Mallorca's Old Town. However, you'd never know you were in the city centre from its peaceful, private gardens – the biggest in Palma! Indoors, this aristocratic, sixteenth-century property is grand, stylish, and comfortable, featuring tasteful antique furniture from around the world. Furthermore, Can Bordoy only offers suites – 24 to be exact.
These are all unique, characterful, and feature every comfort you could wish for. Hidden in the building's foundations, its spa is the perfect place to relax after a day's sightseeing. This has high-end Dornbracht fixtures and SCENS products. Otherwise, the roof terrace has incredible views of Palma's skyline and a glass plunge pool. The gardens offer more outdoor space, complete with a sun terrace, pool, and whirlpool. Finally, Can Bordoy's restaurant Botanic offers delicious organic dishes and imaginative small plates.
Check my Ultimate Guide to Palma for a perfect city stay!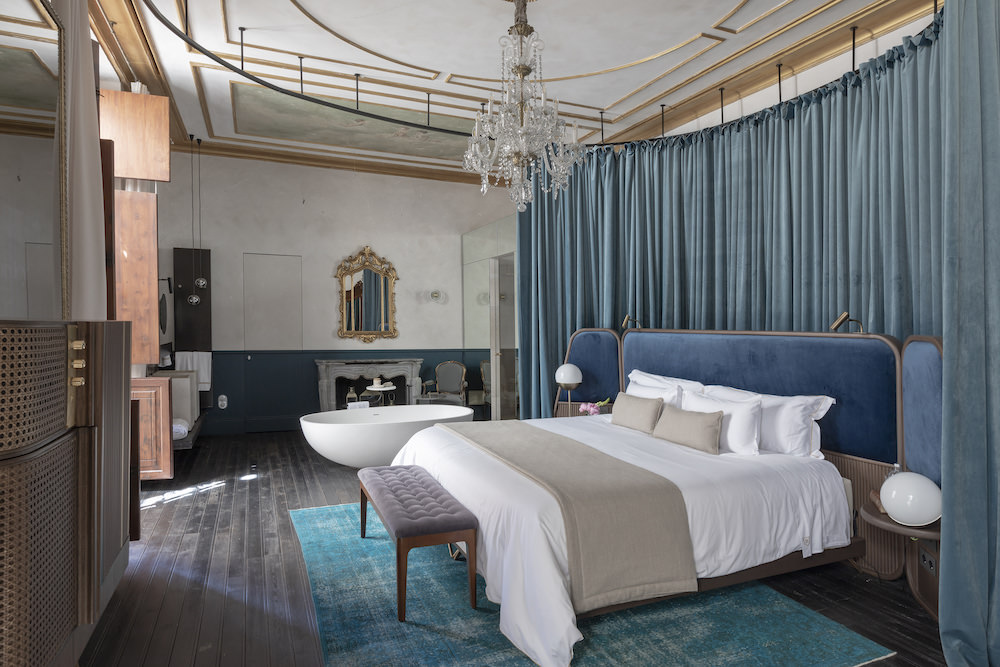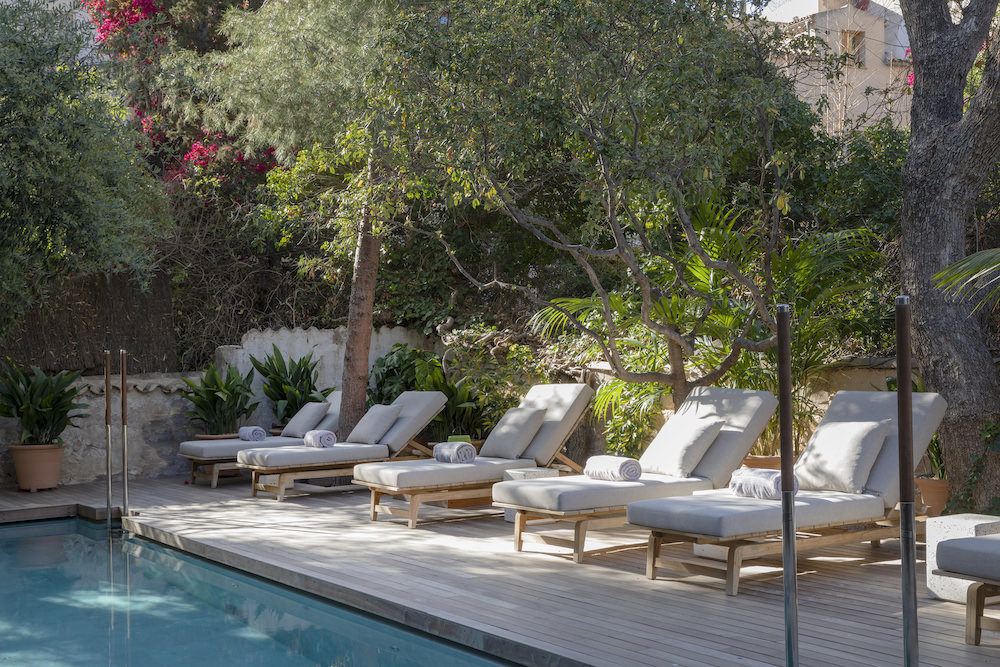 SOUTH-WEST
At the foot of the Tramuntana mountains west of Palma, Castell Son Claret is a former castle dating from the nineteenth century. Furthermore, it is on the largest private estate on the island. Therefore, you can expect a stay with complete tranquility and stunning views. Choose from one of its 43 rooms and suites, with contemporary designs featuring light-toned wood. The two suites in the tower offer incredible scenery or splash out on one with a private pool!
Otherwise, Olivera offers casual, delicious Mediterranean lunches and dinners. I really loved the food and the setting here. Sa Clastra is where to go for a more gourmet meal beneath the stars, or an exquisite tasting menu. Finally, the hotel offers many ways and places to relax, from its terraces and huge outdoor pool to its excellent Bellesa de Claret spa. Here, treat yourself to an outdoor massage using products from the estate!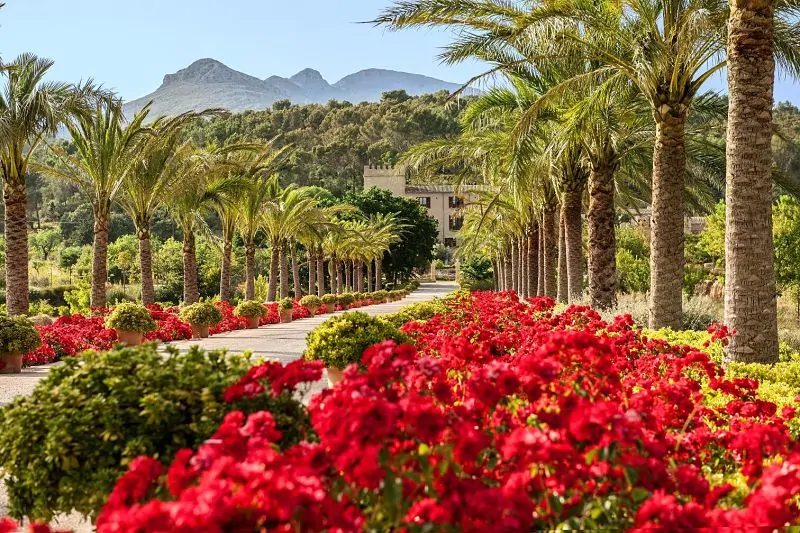 PALMA
Stylish, modern Sant Francesc has a winning location in the heart of Palma's Old Town. However, this does not stop the 32 rooms and 10 suites on offer from being spacious, light, and peaceful. Furthermore, the hotel's La Torre studio boasts a generous private terrace with a bath and panoramic views of the city and the sea. Otherwise, Sant Francesc has a trendy bar in the vaulted lobby, and Quadrat, which serves delicious Mediterranean food in the garden and courtyard. For wellness, you can relax in a treatment room or work out in the hotel's fitness centre. Last but definitely not least is Sant Francesc's large rooftop terrace. This has a private pool, sundeck, bar, and some of the best views of the city around.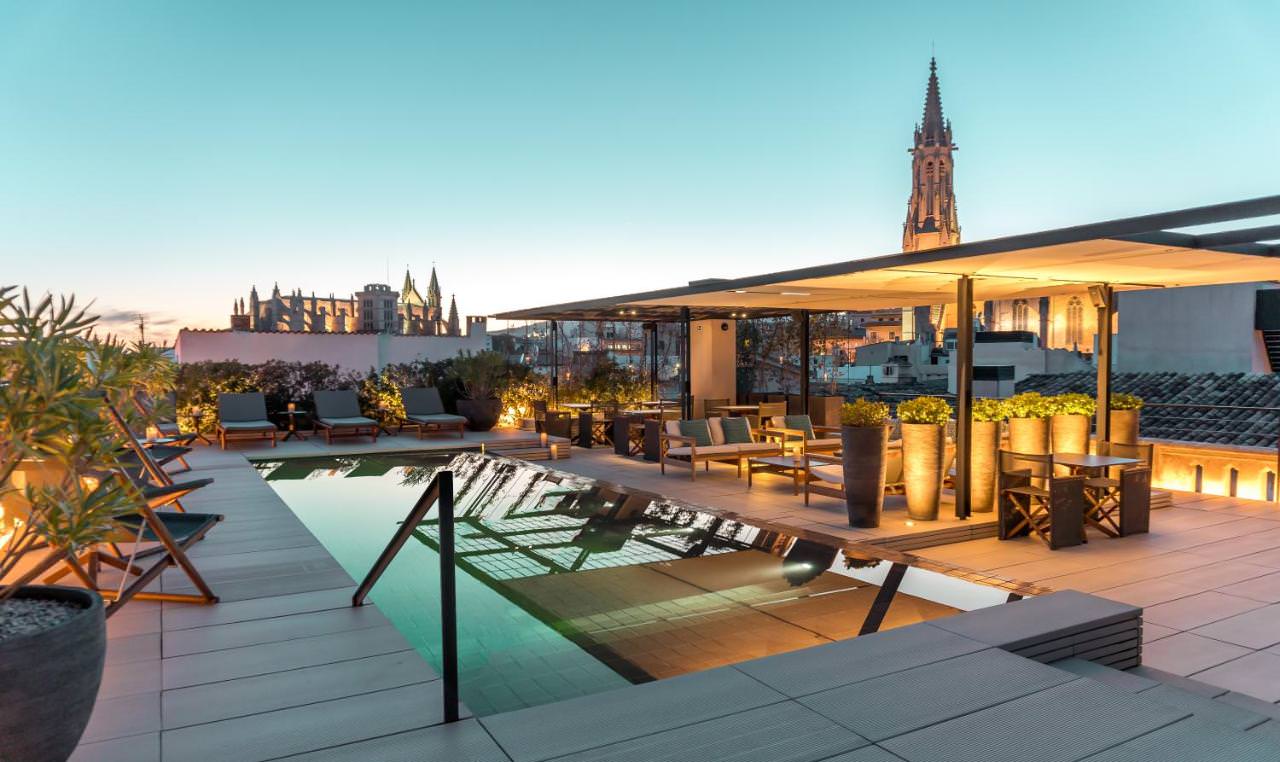 FINAL TIPS
Mallorca is my favorite European island, full of hidden treasures! So I hope that this list of Mallorca's top luxury hotels will help you make the best out of your trip!
Please consider the following points to make the most of your stay:
My absolute two favorite times to visit Mallorca are either the first half of June or mid-September. That said avoid the end of July and at any cost August, it will be overpopulated, overpriced, and overbooked.
Make sure to rent a car, you will need it to explore all the pretty spots and it will give you flexibility!
As always, book your accommodation, otherwise, all the good places will be booked out and you will end up staying somewhere average and overpaying for it!