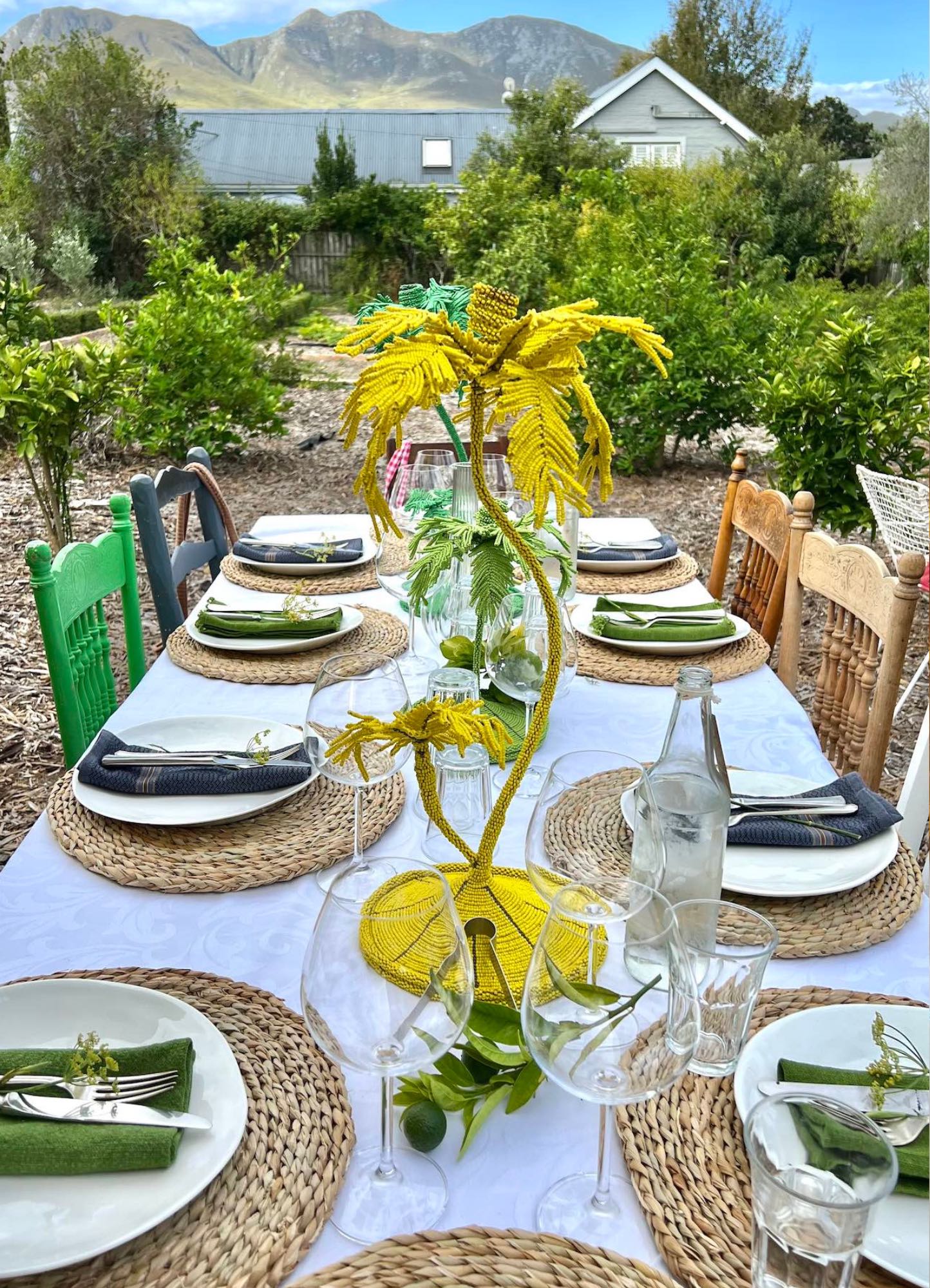 10 Best Restaurants in Hermanus, South Africa
Are you going to Hermanus in South Africa and you would like to eat at some of its best restaurants?
Yes? Perfect because the below list will help you find the best restaurants to fit different budgets as well as tastes.
Let's dive straight in!
What you need to know about Hermanus
Hermanus is a fishing town just over an hour's drive from Cape Town. Therefore, it has delicious fresh seafood.
Additionally, Hermanus is located in a place of stunning beauty on the northern tip of Walker Bay. So, these dishes will be served in restaurants located in amazing places with breathtaking views.
However, it doesn't just specialize in seafood dishes. The area around Hermanus is perfect for vineyards. Therefore, you can have delicious wine tastings during your visit, especially Pinot Noir. What better to do than to watch a beautiful sunset with a glass of wine in your hand?
However, there's one final thing that makes visiting Hermanus a must. Hermanus is the place to go whale-watching in South Africa. It's almost guaranteed you'll see southern right whales from land if you visit between June and December.
But, before doing any of this you'll want a good meal! Luckily, we're here with a Guide to Hermanus best restaurants and dishes on offer in Hermanus…
CHECK MY GUIDE TO FRANSCHHOEK'S 10 BEST RESTAURANTS HERE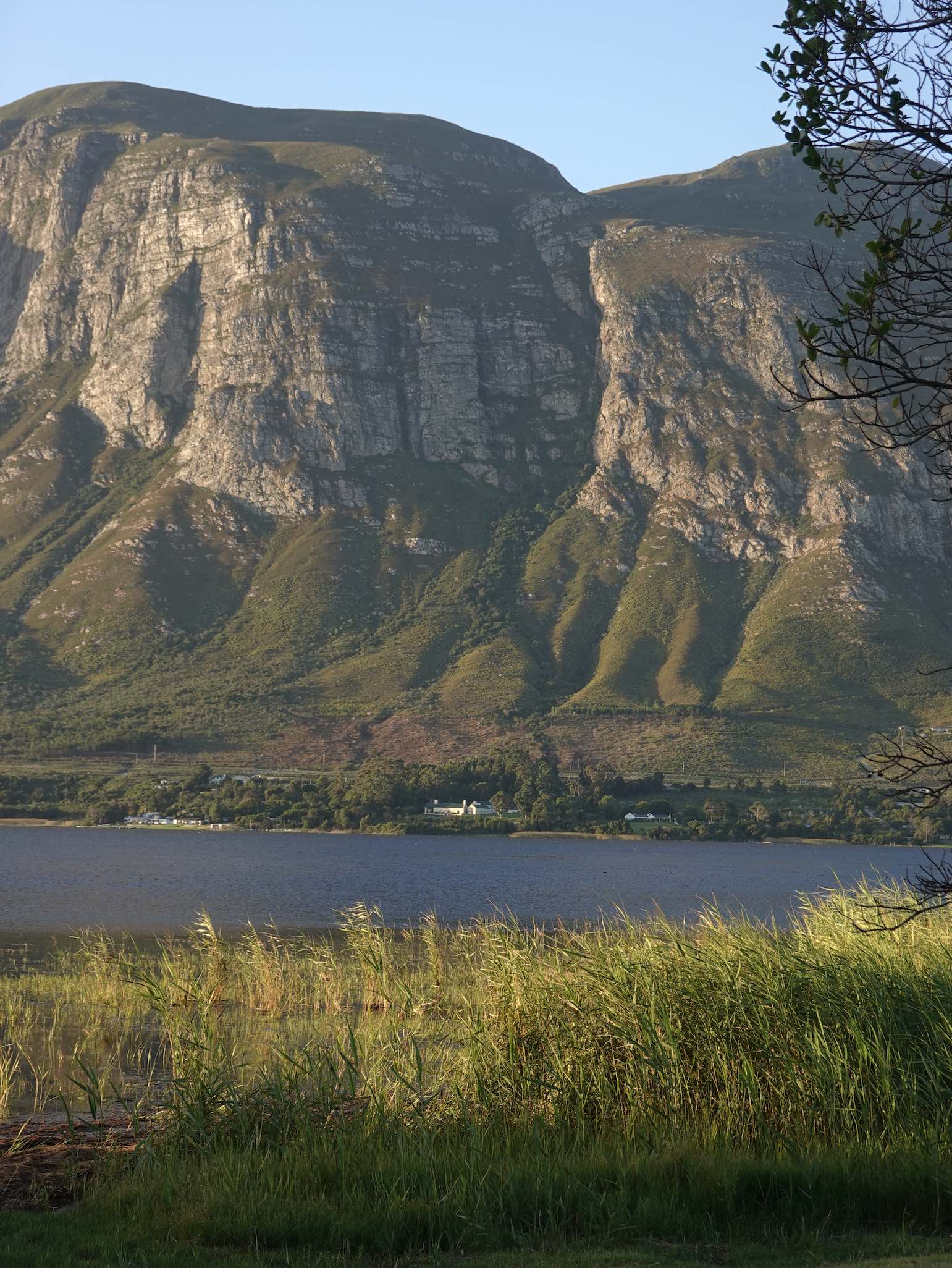 What you have to eat?
Hermanus has some of the freshest, most delicious seafood in the Western Cape. Therefore, you cannot leave Hermanus without trying some of their special dishes. Here's our top five most unmissable dishes from the town:
1. Cape Malay Curry
Cape Malay curry is a South African dish created by Indonesian and Indian slaves hundreds of years ago. Usually, it has some kind of meat cooked in a sauce with a wonderful mix of spices and tomato. However, Cape Malay curry in Hermanus will contain delicious local seafood. Therefore, trying it here is a must!
2. Snoek
Snoek is a tasty fish that lives in the waters off the Western Cape. Therefore, it will be incredibly fresh if you try it in Hermanus. It has a taste and texture like mackerel as it comes from the same family. Furthermore, it is delicious grilled, fried, or in a curry.
3. Perlemoen (South African Abalone)
You can find this delicious local delicacy at local restaurants such as Perlemoen (see below). Here, they use farmed perlemoen which is both delicious and sustainable. Additionally, they come in tasty dishes such as baked or served with aioli.
4. Hake and chips
England isn't the only country that has great fish and chips. The South African version of this dish uses tasty, sustainable hake from the waters of the Western Cape. Therefore, it is an unmissable fast food experience.
5. Crayfish
These lobsters come from the western coast of South Africa and are also known as 'kreef'. This local delicacy is as delicious as it is fresh. Therefore, anyone who cares about food should definitely try 'kreef' when they visit Hermanus.
INSIDER TIP: If you are in Hermanus try restaurant Madre in Stanford which is only 20 minutes drive. The food and the location is just incredible!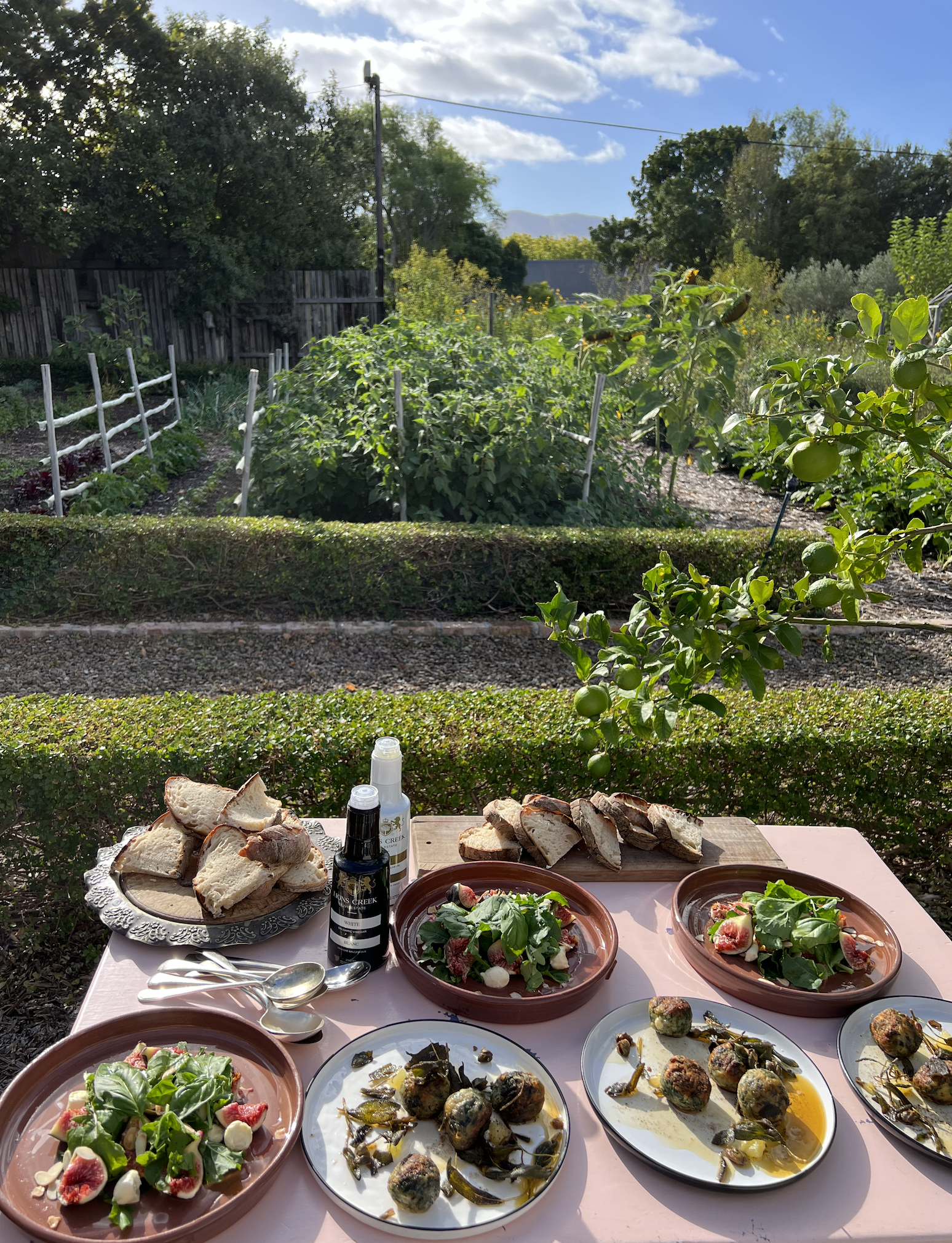 CHECK MY GUIDE TO THE BEST AIRBNBS IN CAPE TOWN HERE
Top Tips
There are a few things you should consider to make your experience of eating out in Hermanus as smooth as it gets.
Below are my top tips:
Plan Ahead: The best restaurants in Hermanus are booked up fast. This is important during the extremely busy whale-watching season. This runs from June to December.
Appreciate Service: It is normal to give a 10% tip in South Africa. Obviously, anything more is always appreciated – the service tends to be top-notch!
Accessibility: Be sure to check how easy it is to get to or park at certain restaurants to avoid disappointment. For example, some may have lots of uneven steps down to their entrance
What are the 10 Best Restaurants in Hermanus, South Africa
1. FISHERMAN'S COTTAGE
BEST FOR: Delicious, fresh Cape Seafood and a friendly, authentic experience.
As you would expect from the name, this restaurant is in a charming, nineteenth-century fishing cottage. Moreover, fresh seafood is the name of the game here. Therefore, it is a great place to try local delicacies like snoek, kreef (see 'crayfish' above!), or a Cape Malay curry. Lastly, save room for dessert! They are all homemade and delicious.
INSIDER INFO: The Fisherman's Cottage is probably most famous for its seafood platter. Therefore, be sure to try it! Otherwise, book a cozy inside table when the weather is bad.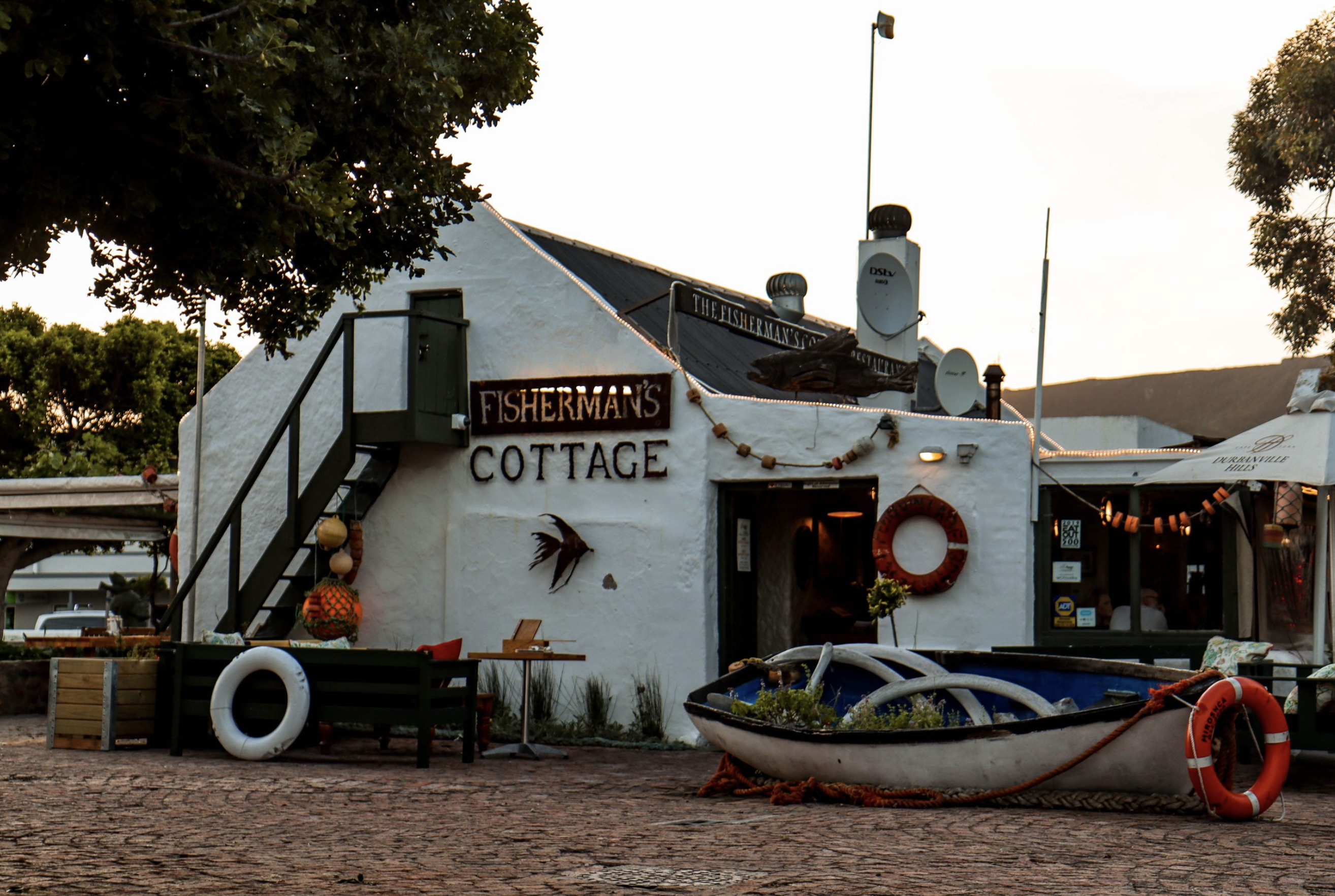 2. PERLEMOEN
BEST FOR: Award-winning seafood such as the South African abalone.
As you can guess from the name, Perlemoen serves amazing local abalone. Indeed, the restaurant is located in an old abalone farm right on the Ocean on Marine Drive. Obviously, don't miss the perlemoen prepared in a variety of delicious ways. However, this restaurant also has other delicious dishes such as chowder or seafood pasta.
INSIDER INFO: Perlemoen only serves dinner on Fridays and Saturdays. Otherwise, it is a lunch-only restaurant. Also, be aware that you have to go down quite a few steps to reach it. Finally, be sure to book a table by the water's edge for the best experience!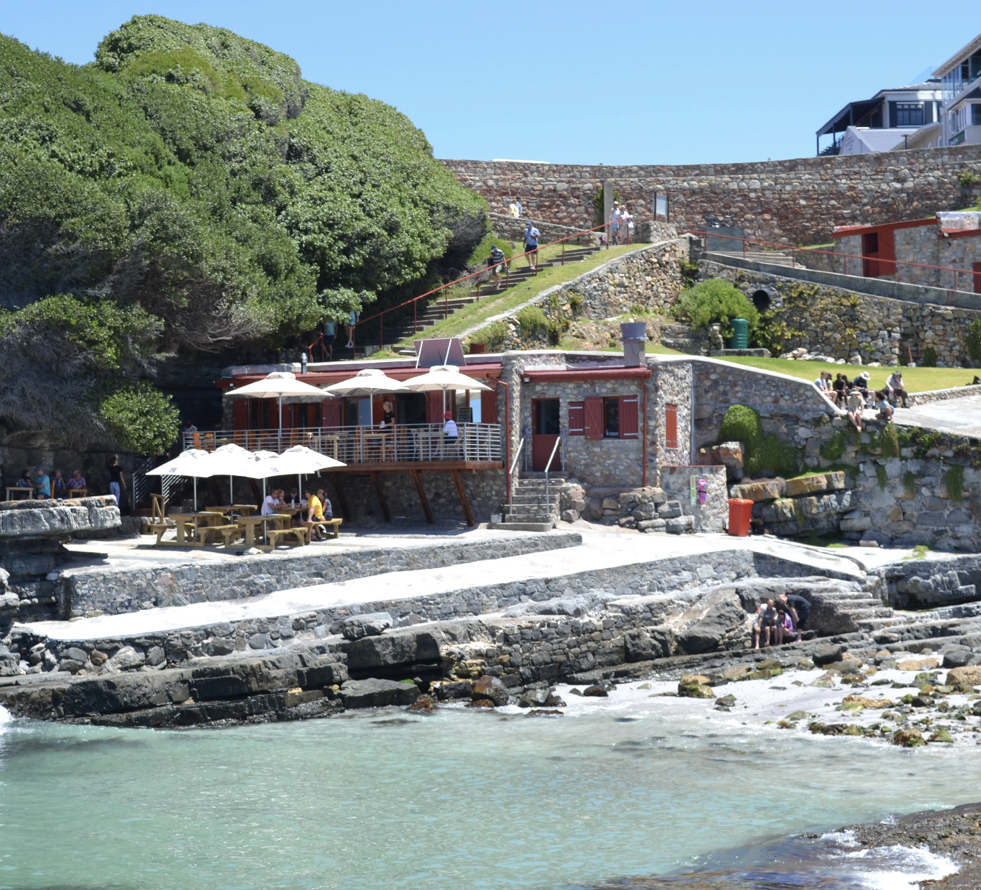 3. FICKS PINCHOS AND WINE
BEST FOR: Delicious Spanish tapas served right by the Ocean in the open air.
Ficks Pinchos and Wine is located in a lovely outdoor place just over Ficks Pool. Therefore, you'll have great views of Walker Bay, sunshine, and easy access to a swimming spot. Otherwise, you can expect delicious, Northern Spanish small plates for sharing. Choose from tasty choices such as chorizo or calamari. Also, Ficks Pinchos has a great list of local wines.
INSIDER INFO: Ficks does not take reservations and is only open for lunch and early dinners. Therefore, you will need to arrive early to avoid a long wait or disappointment! Also, as it is outdoors you'll have to go when the weather is good.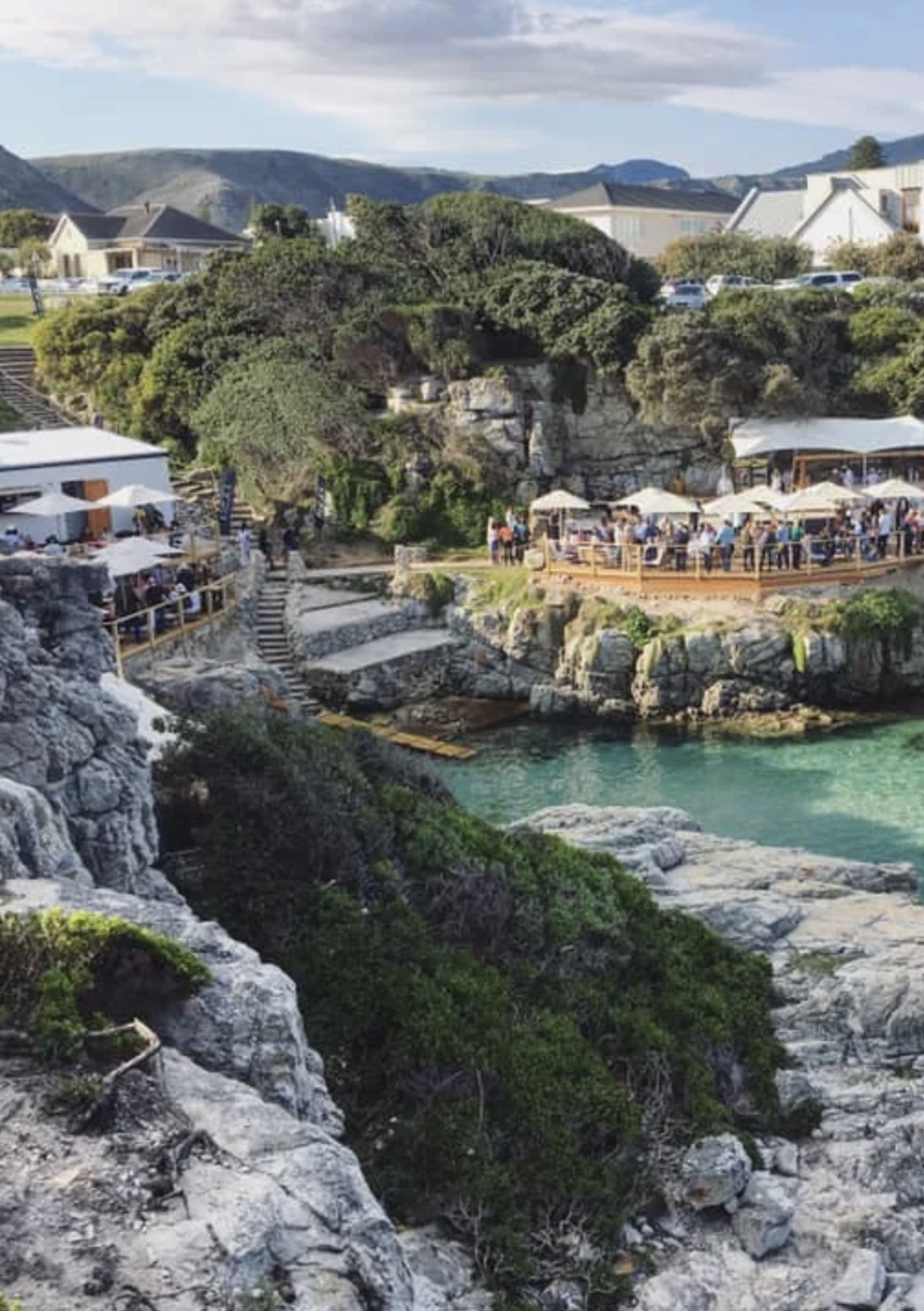 4. MOODY LAGOON
BEST FOR: An unforgettable brunch or lunch with amazing views of the Palmiet mountains.
The Moody Lagoon is the house restaurant on the Benguela Cove Wine Estate. Therefore, you can expect an incredible wine list! However, the restaurant also has a great brunch and lunch menu available throughout the week. Expect an authentic, Western Cape menu using local and seasonal ingredients. You can choose creative, gourmet mains as well as favorites such as hake and chips.
INSIDER INFO: Book a table on the large, sunny terrace for great views of the lagoon and the mountains.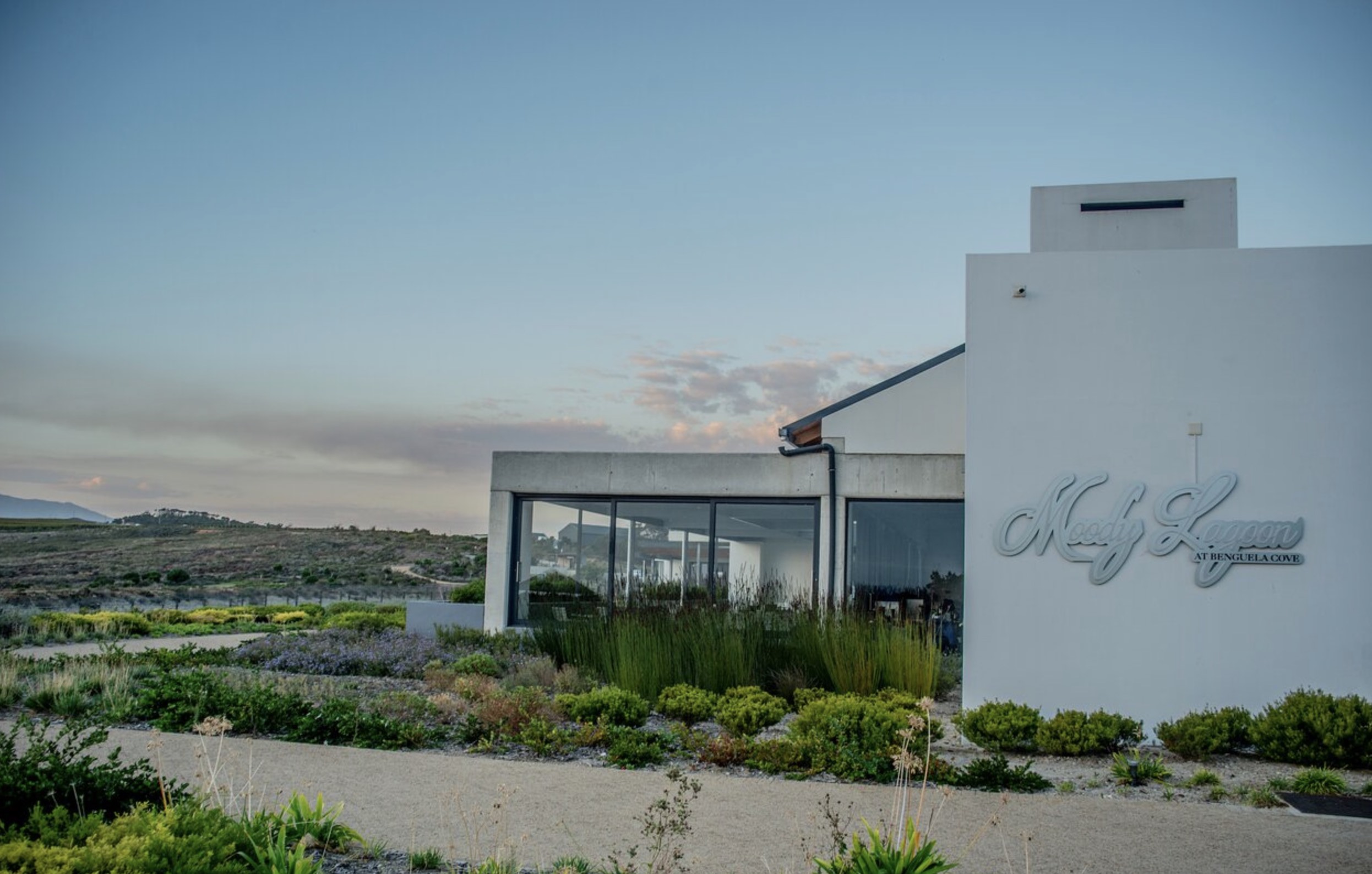 5. ORIGINS AT THE MARINE (THE PAVILION & SUN LOUNGE)
BEST FOR: A sophisticated, South African dining experience with great views.
Origins is the chic, elegant restaurant at the Marine Hotel. Therefore, it is in an amazing place on Marine Drive with stunning views of Walker Bay. It has small plates, plant-based options, and wonderful meat and seafood. Moreover, these dishes are all as local and seasonal as possible. Finally, Origins offers delicious drinks to accompany your meal.
INSIDER INFO:
Origins has tables by the restaurant's open kitchen or by windows overlooking Hermanus and the Ocean. Therefore, be sure to tell the staff which view you'd prefer when you book!
6. PEAR TREE BISTRO
BEST FOR: Casual dining with excellent service and plenty of options for vegetarians and vegans.
The Pear Tree is not far from Hermanus's waterfront on Marine Drive. It serves a variety of fresh seafood dishes and good option for those who don't eat meat or fish. Also, there is a sharing plates menu so you can try a bit of everything.
You'll be in good hands too as The Pear Tree won an award last year for its terrific service. It is open every day for breakfast, lunch, and dinner. There are also outdoor tables with views of Walker Bay.
INSIDER INFO: With a menu just for kids this is a great choice for families!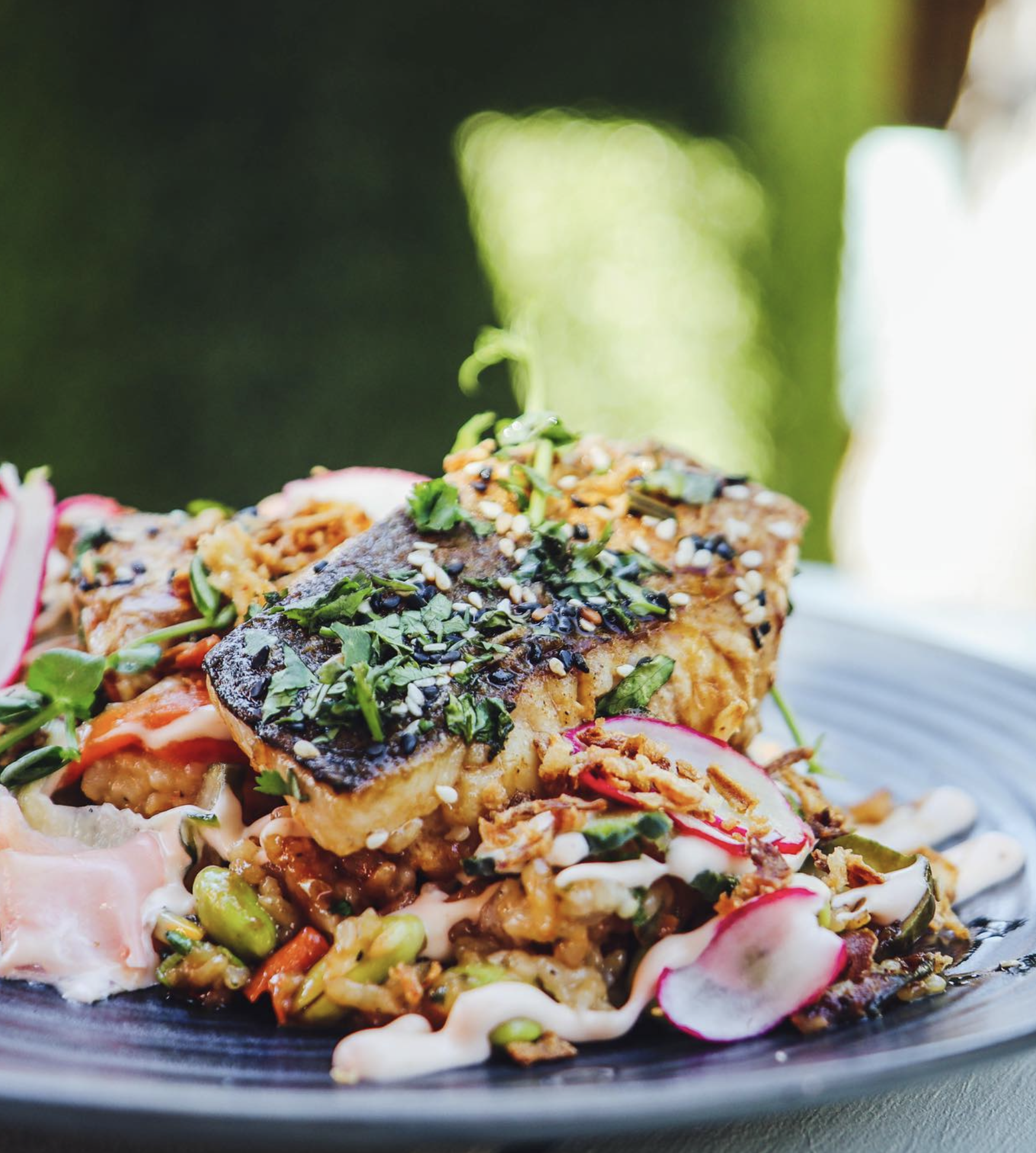 7. BIENTANG'S CAVE
BEST FOR: A one-of-a-kind setting in a cozy cave right by the Ocean!
Bientang was a 'strandloper' – a Western Cape person who gathers and hunts food from the coast – who lived in this cave more than a hundred years ago. Now, it has been turned into an authentic restaurant and wine bar with a jaw-dropping location in Hermanus. However, Bientang would still be pleased with the restaurant's delicious, sustainable seafood dishes.
INSIDER INFO: Try to reserve a table on the terrace by the Ocean. You can't get closer to the water! Also, you might get lucky and have a show from the whales as you eat…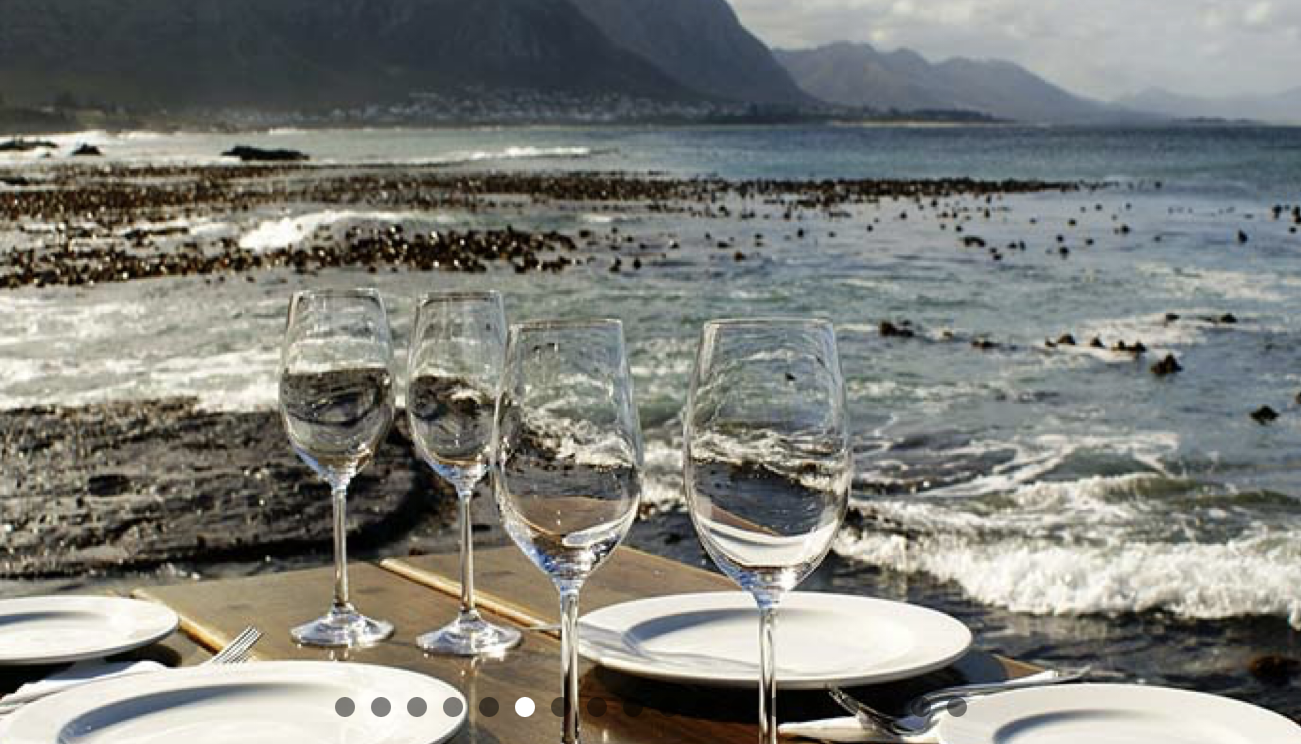 8. LA PENTOLA
BEST FOR: Bold, imaginative dishes with a great location over Walker Bay.
La Pentola specializes in fusion food. Their dishes mix excellent local ingredients with unique, tasty flavors. Therefore, you could try smoked springbok with Greek olives or abalone with teriyaki sauce.
Finally, La Pentola is in a building overlooking Walker Bay. Therefore, you'll have breathtaking views of the Ocean and possibly see some whales!
INSIDER INFO: La Pentola is a great place to try the delicious local delicacy abalone. Moreover, this shellfish comes from a farm that is local and sustainable.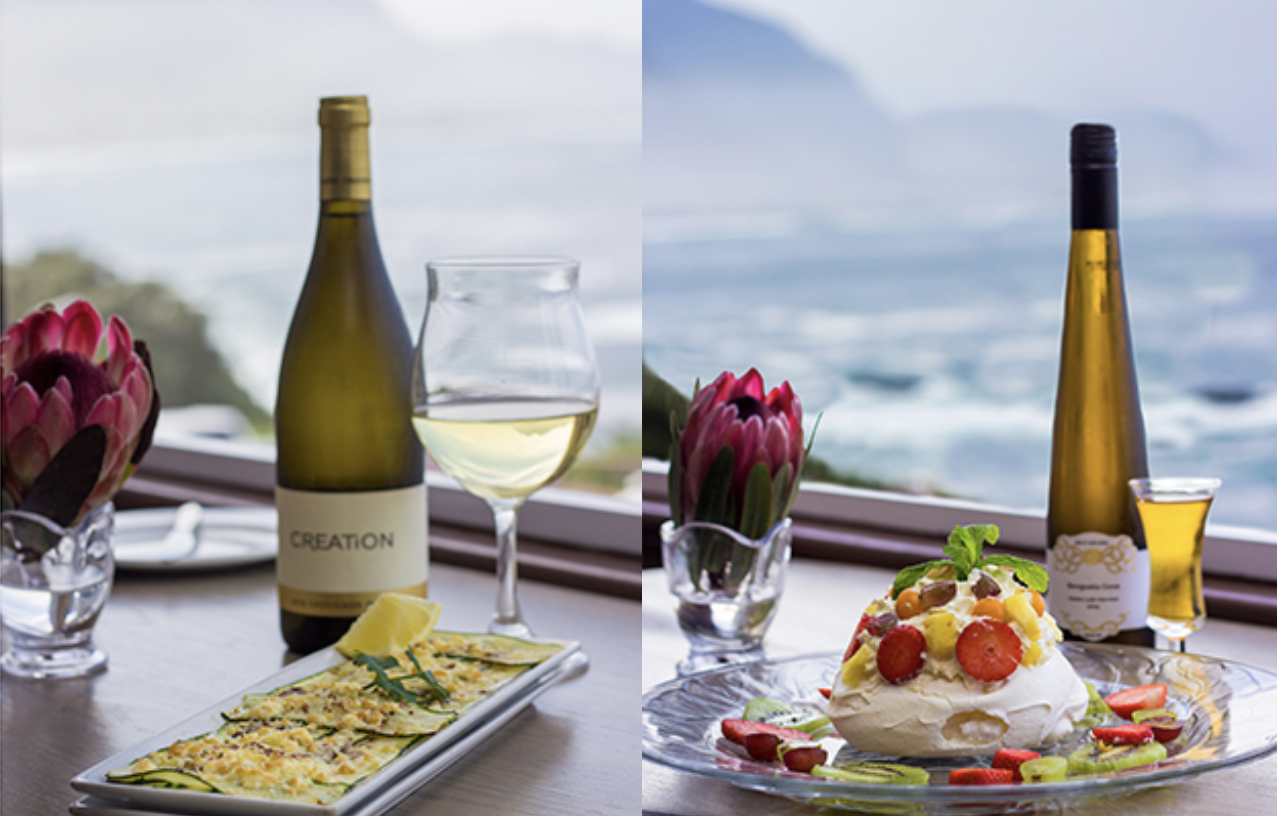 9. ONSHORE EATERY
BEST FOR: The best breakfast in Hermanus
Located a stone's throw from Marine Drive, the Onshore Eatery is the place to go for anything baked. As well as delicious sourdough, you can also buy sweet treats such as pasteis de nata here! Otherwise, the Onshore has superb breakfasts and lunches. Occasionally, it also holds amazing events such as pizza nights or painting classes.
INSIDER INFO: Follow the Onshore Eatery Insta to see when they are holding unmissable events. You won't be able to resist a visit when you see the mouthwatering food on offer!
10. BURGUNDY RESTAURANT
BEST FOR: A legendary seafood platter and excellent seafood pasta with good views of the Ocean.
Burgundy takes pride in serving fresh seafood and produce from local farms. It has a great location overlooking Walker Bay and the old harbor. It serves a wide range of dishes including meat, fish, and plant-based options.
Therefore, there will be something for everyone! Finally, it serves breakfast, lunch, and dinner seven days a week.
INSIDER INFO: Make sure you book a table with a view of the beach – you might spot one or two whales as you eat!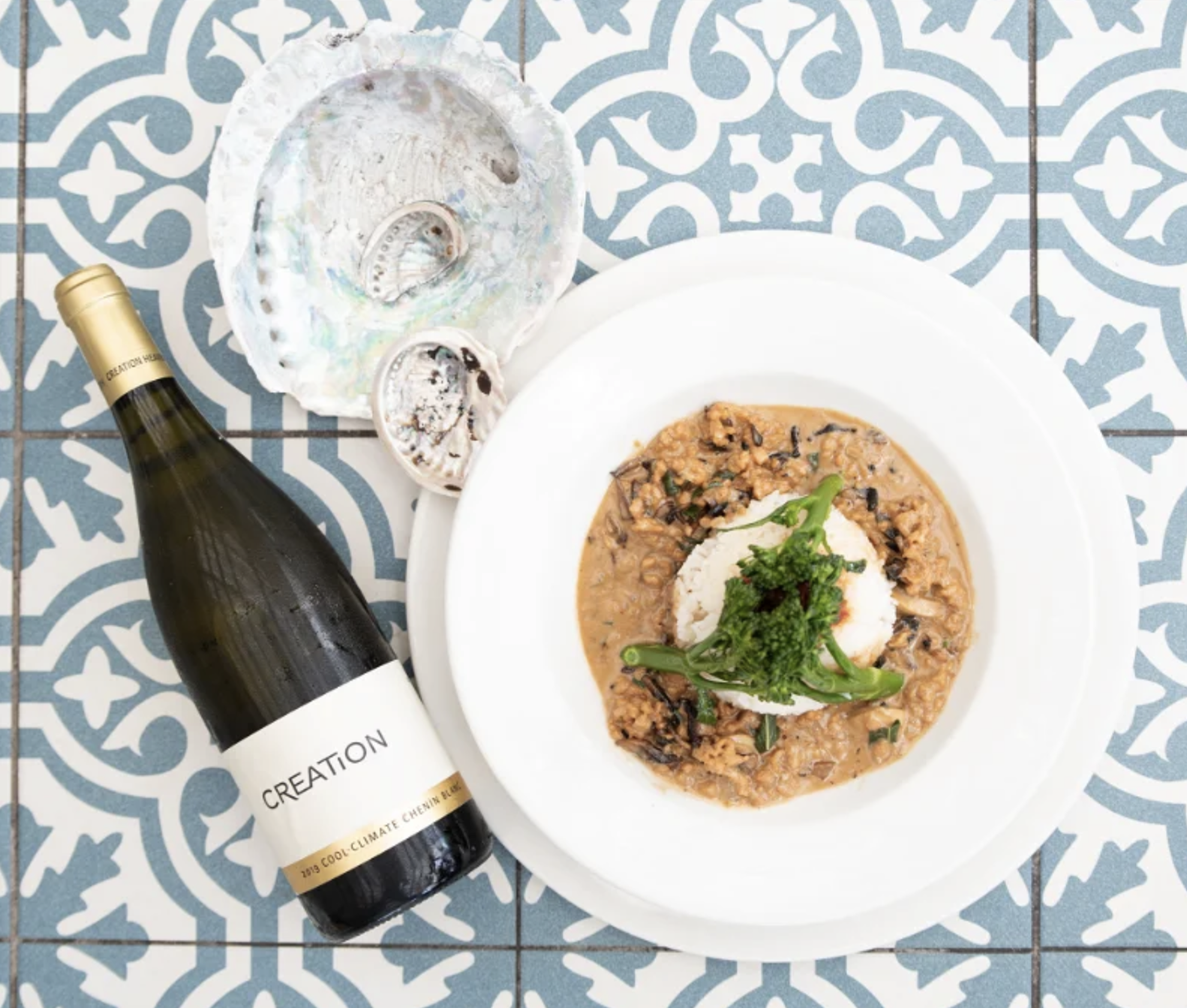 Final Tips for finding the best restaurants in Hermanus
To conclude – if you only had to choose three places from the above list of Hermanus' best restaurants, then we would recommend the following:
Firstly, Origins because of its incredible food and equally amazing views.
Secondly, Fisherman Cottage because that is where all the locals go to experience a charming, nineteenth-century fishing cottage.
And finally, Onshore for the best breakfast and very authentic local atmosphere.
Yours,
Voyage Provocateur