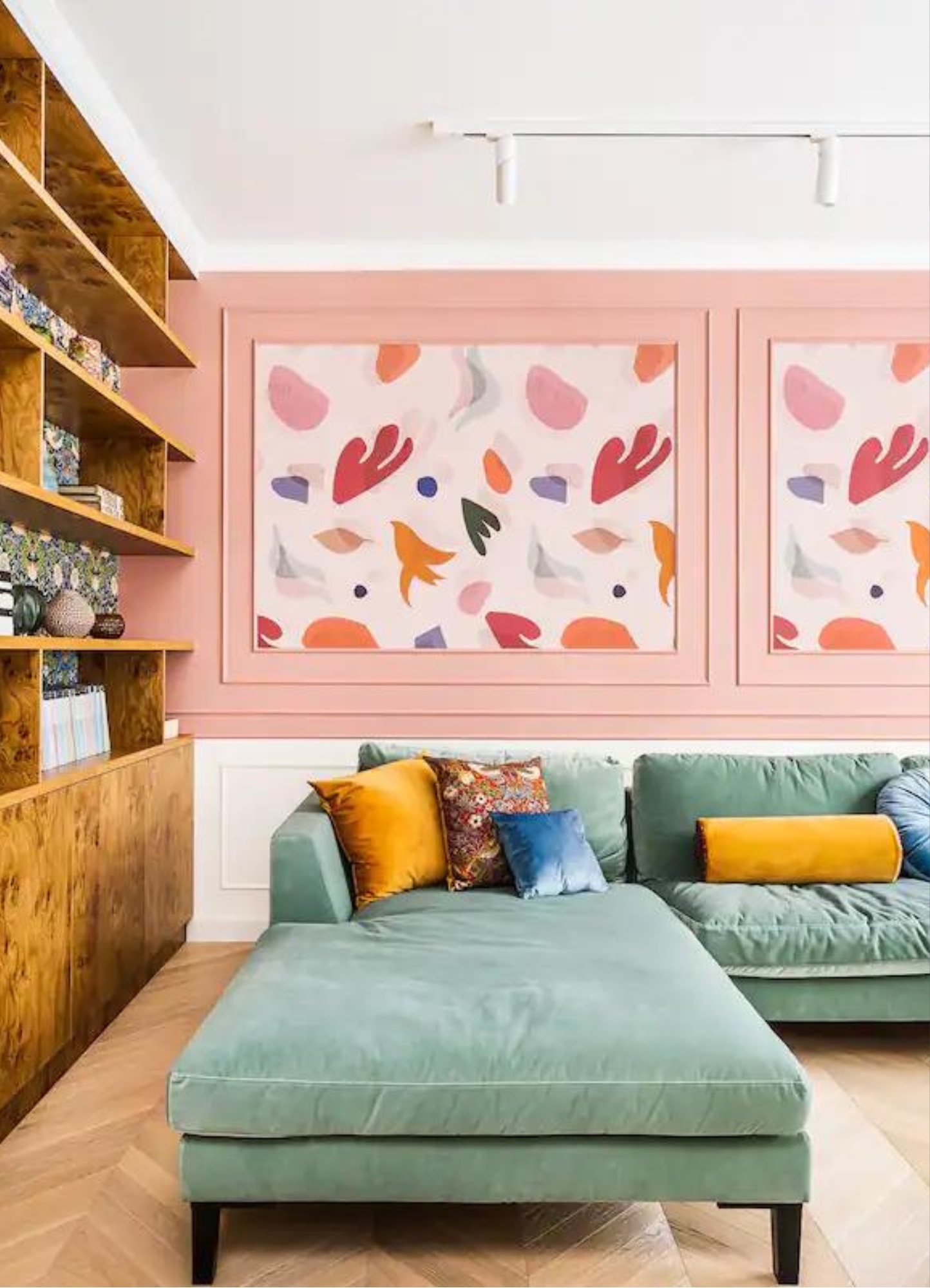 KRAKOW AIRBNBs – TOP 10
Are you planning a trip to Krakow in Poland and looking for the best Airbnbs out there? Let me help you!
After having studied in Krakow for three years and organising my wedding there I have really seen and visited dozens of Airbnbs! Let me warn you – Krakow has hundreds of special places to stay at. This is why I have preselected for you the best of the best, to make your search easier!
So let's not waste any more time and get straight into planning your amazing trip to Krakow!
These 10 Airbnbs cover different budgets, styles and designs. Whether you are a solo traveler, a couple, a family, or a group of friends you will definitely find something you will love!
Enjoy!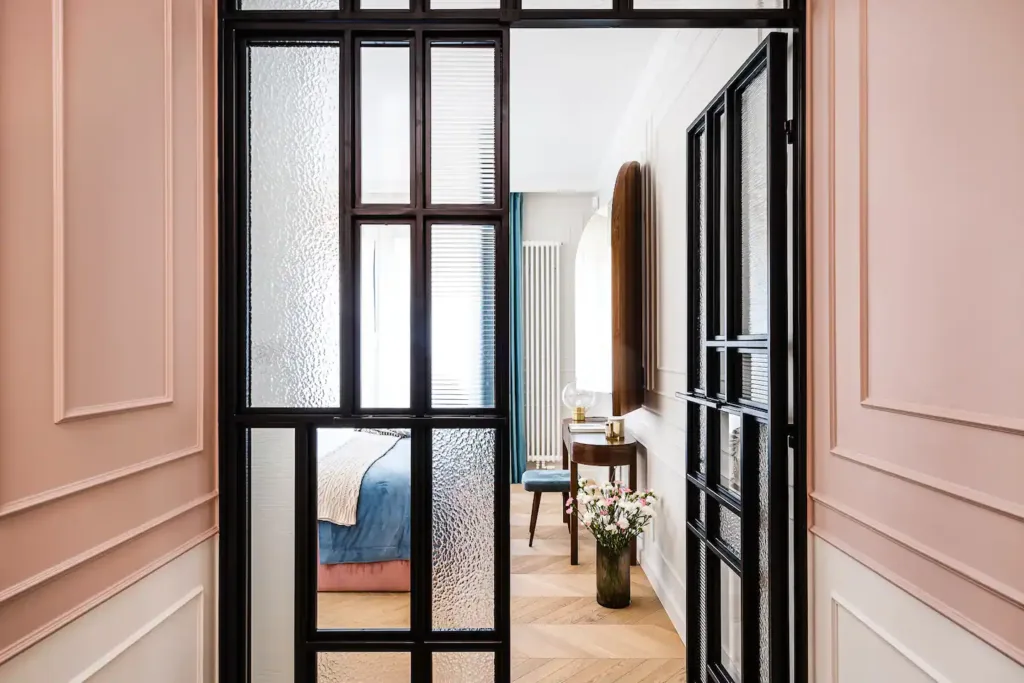 HOW TO CHOOSE WHERE TO STAY
The best place to stay in Krakow is the either in the Old Town or in the neighbouring hip Kazimierz. They are both not only in the heart of the city, but also close to the main train station and all major attractions. Moreover, the natural beauty of Planty Park surrounds it. Finally, they are full of cafes, bars, and restaurants to suit every taste.
STARE MIASTO – THE OLD TOWN
The Old Town lies in the heart of Krakow. It was established more than a thousand years ago. Therefore, it is full of history and beautiful architecture. Moreover, all the main attractions are here. Finally, there is excellent accommodation, food, and drink. Therefore, an Airbnb overlooking the main square Rynek Glowny and its marvellous Basilica is ideal. Additionally, its architecture and history put it on the UNESCO World Heritage list in 1978!
KAZIMIERZ – THE JEWISH QUARTER
Kazimierz lies just south of the Old Town. Historically, it is Krakow's Jewish neighbourhood. Nowadays, it is one of the coolest places to stay or visit in the city. It is slightly less busy and touristy than the Old Town. Therefore, it has a quieter, more authentic atmosphere. Finally, it boasts some of the best bars and restaurants in town.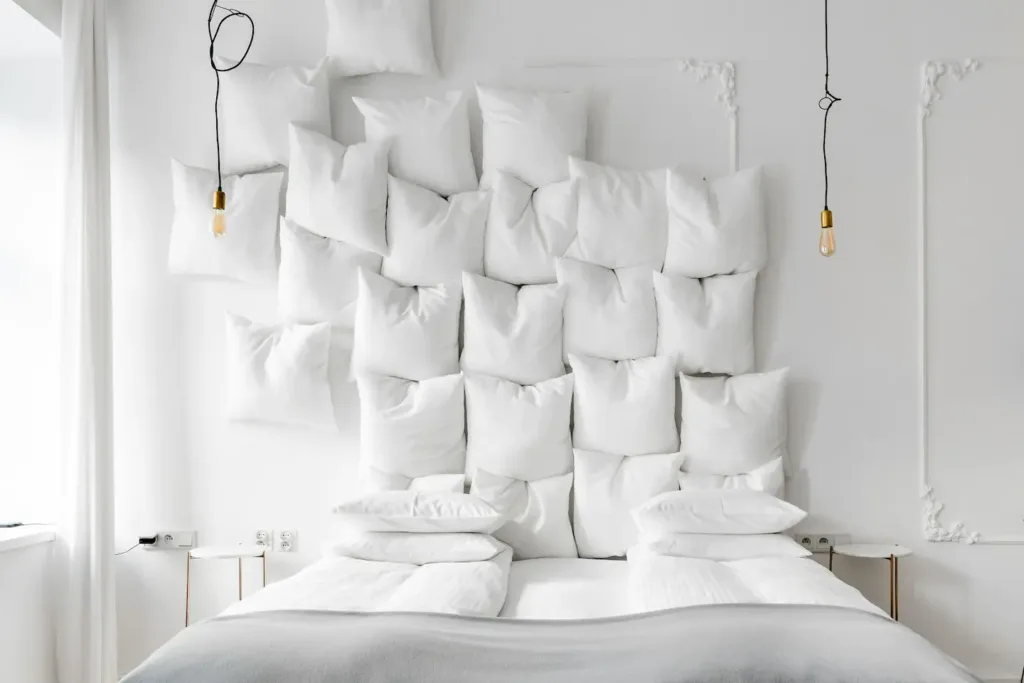 KRAKOW BEST AIRBNBs
For clarity, in terms of price indication, I have used ($) for airbnbs that cost around 100 EUR per night, ($$) for properties that are at around 200 EUR per night, and ($$$) for those which cost above 300 EUR per night. Please note that these indicative prices will be subject to increases in high season and in particular during the high summer.
BIGGEST PRO: The decor is an interior designer's dream.
This cosy studio is in the centre of Kazimierz, the hip Jewish district. It is minimalist and chic. Modern, designer pieces beautifully complement historic features like the hardwood floors and traditional stove. Furthermore, it provides convenient access to the Old Town. Therefore, this is the perfect place for a trendy couple. I stayed there once and absolutely loved it and would wholeheartedly recommend it to anyone wanting to stay in Kazimierz, or Krakow for that matter!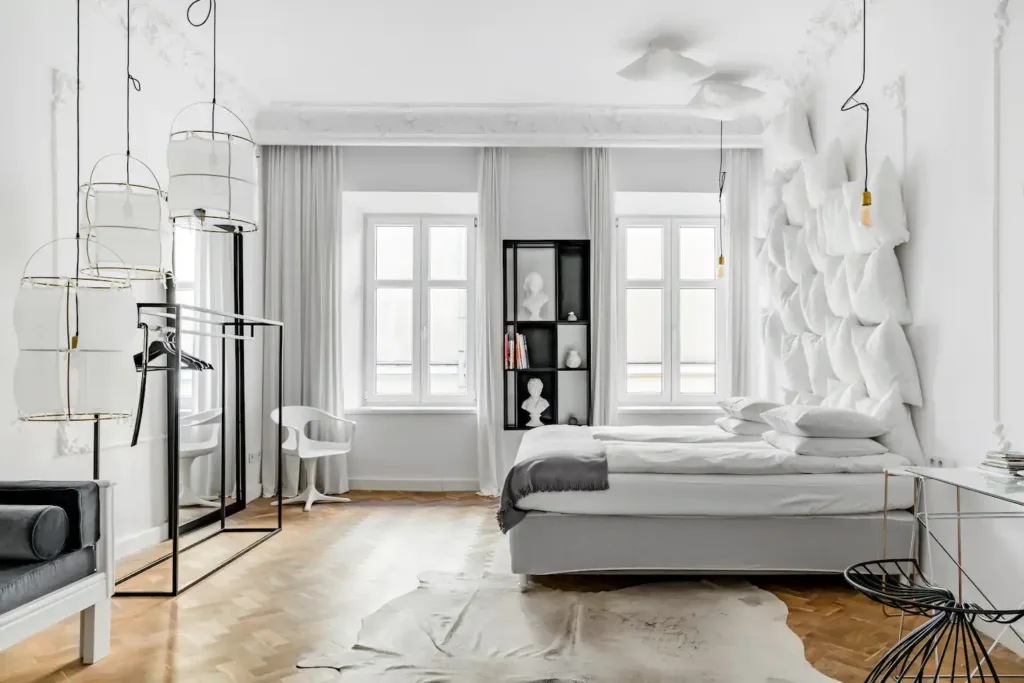 BIGGEST PRO: Vogue has published photos of this apartment's award-winning interior design.
This apartment is just over the Vistula River from Kazimierz. It is light, spacious, and boasts gorgeous design and furniture. Furthermore, there are luxurious touches like concierge and breakfast services. Transport links make it easy to reach the centre of town. However, Podgorze features amazing attractions and nightlife too.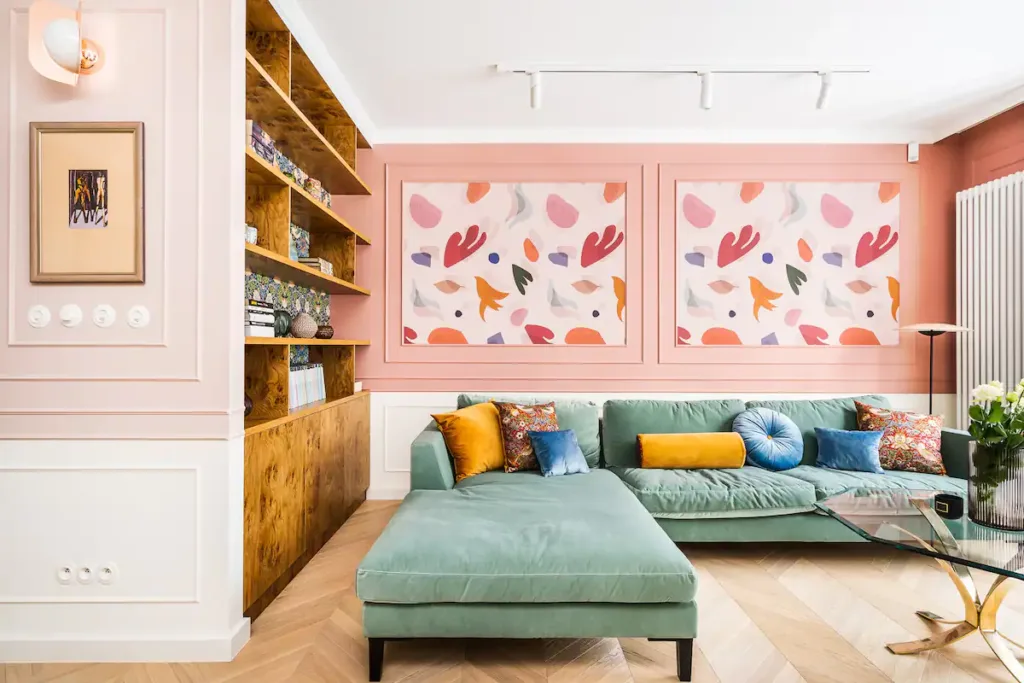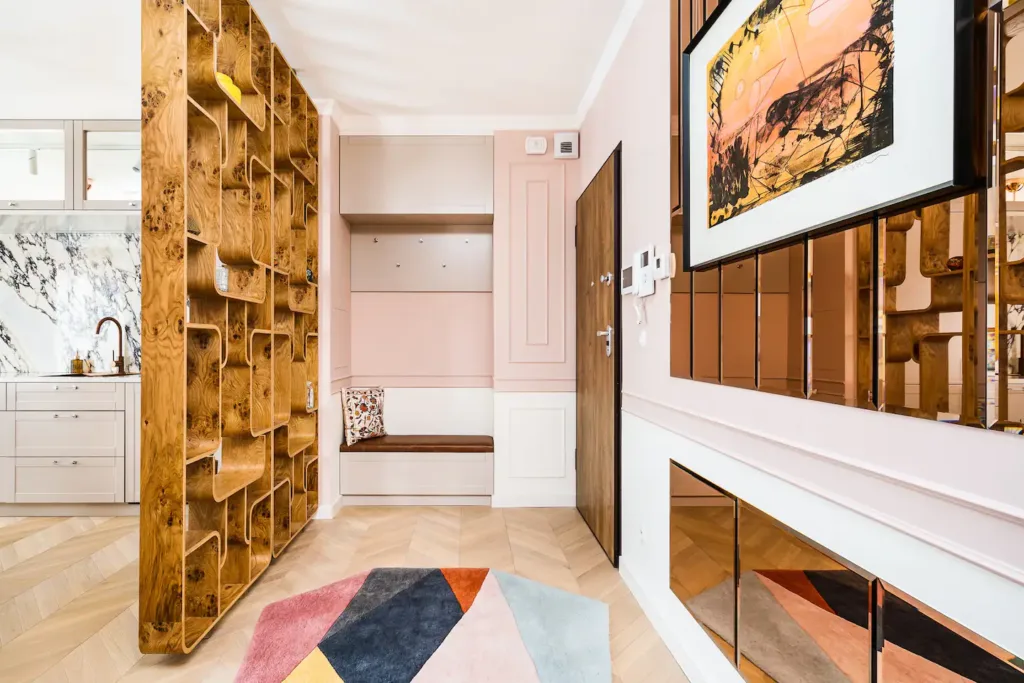 BIGGEST PRO: Exclusive views of Wawel Castle from the back garden.
This studio is just over the Vistula river from the Old Town. Therefore, it benefits from brilliant views of Wawel Castle. Moreover, the interior features funky design. Finally, it is near all the attractions of Kazimierz and Podgorze. However, the neighbourhood is peaceful.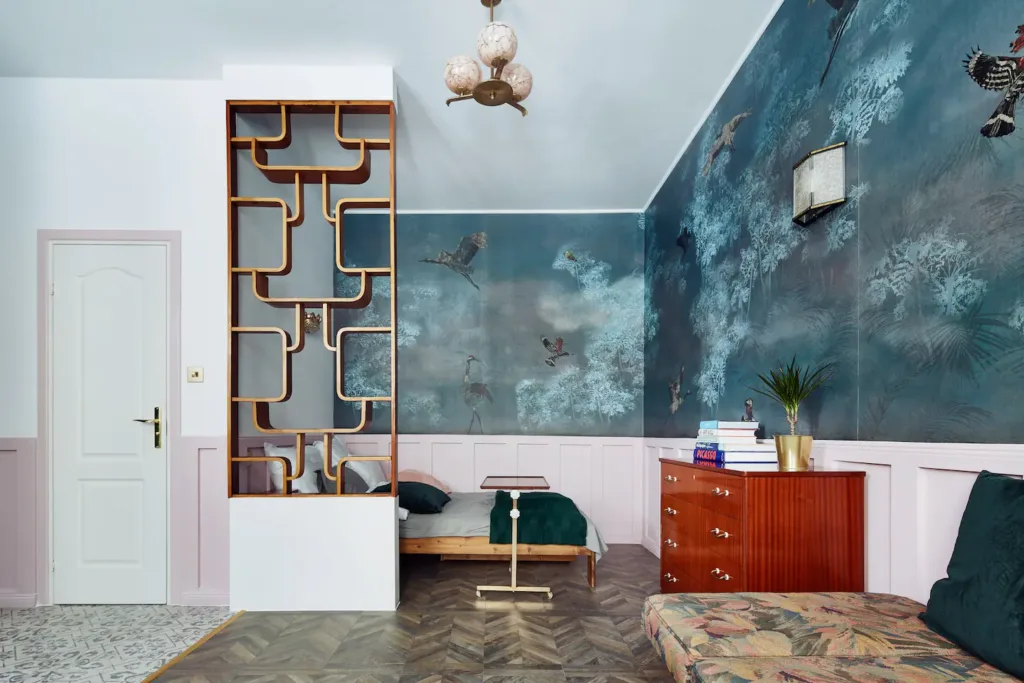 BIGGEST PRO: This apartment is calm and beautiful but still centrally located!
This mid-century airbnb in Krakow is light and tranquil. It is next to the Old Town and Rynek Glowny. Therefore, it is perfect for exploring central Krakow. However, its interior design will make staying in a pleasure too. Its furnishings are comfortable and tasteful. Thus, it is perfect for relaxing after a busy day exploring!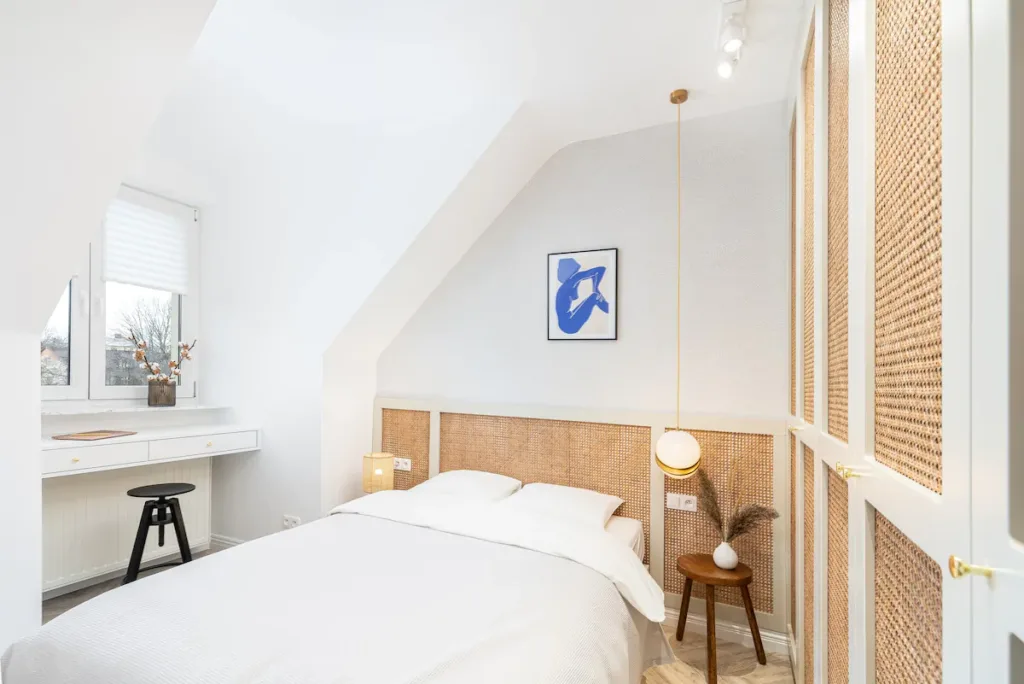 BIGGEST PRO: The view of the Basilica from the ancient building is marvellous.
This airbnb is in a fourteenth-century building just behind St. Mary's Basilica. Moreover, it features historic touches such as fifteenth-century artwork and beautiful ceiling beams. However, it has a modern kitchen and bathroom. Furthermore, the furniture is luxurious and comfortable. Therefore, it is a unique, spacious base in the heart of the Old Town.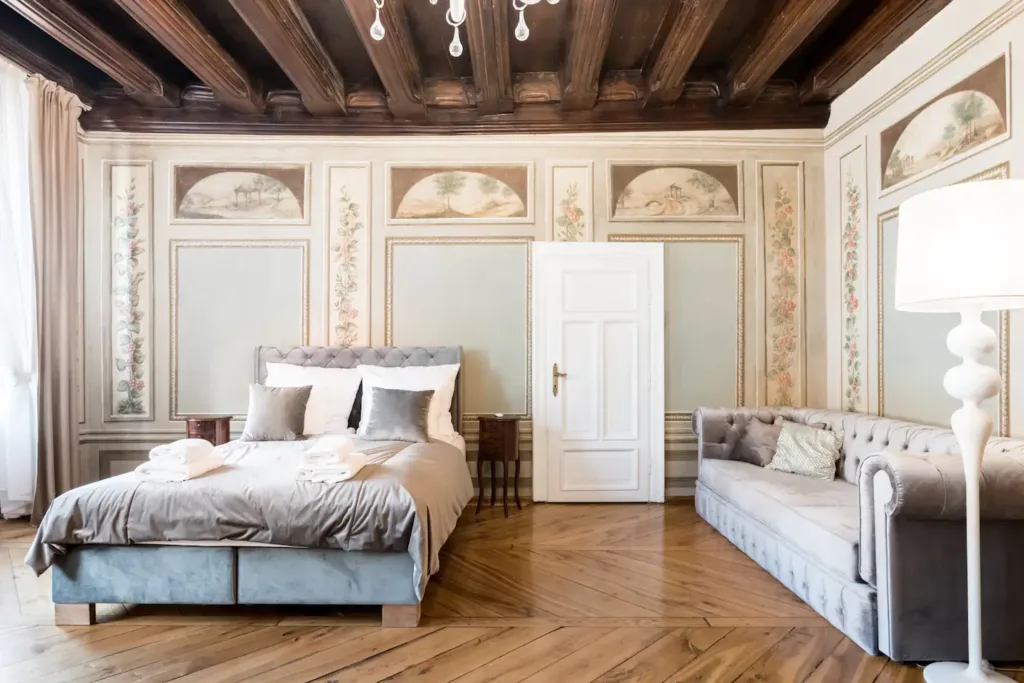 BIGGEST PRO: Being able to watch the sun set over Krakow from your private jacuzzi!
This spacious airbnb has an amazing location on Rynek Glowny. Additionally, it boasts luxurious interior design like the marbled kitchen and bathroom. Moreover, the view over Krakow's skyline and the sunset is unbeatable. Finally, the jacuzzi offers the perfect way to relax after a day's sightseeing. Therefore, this suite offers luxurious comfort and relaxation in a central location.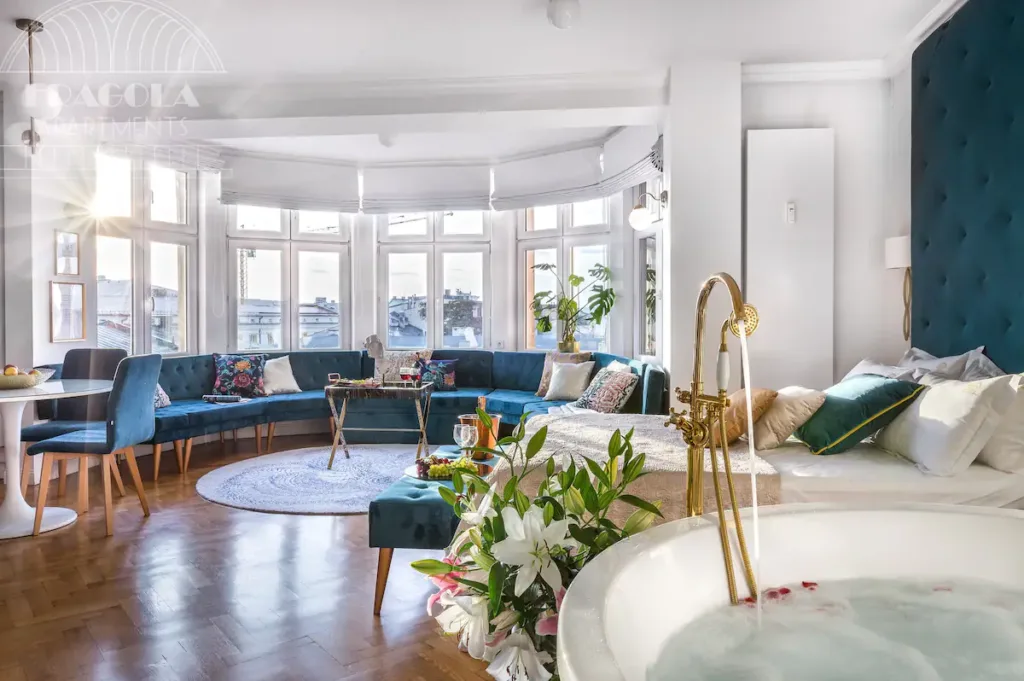 BIGGEST PRO: The garden gives you an exclusive space to relax in the city centre.
This studio is light and spacious. It boasts a gorgeous kitchen and bathroom, with a comfortable mezzanine bed. Furthermore, it is next to the Old Town. Inside, its design is trendy and modern. However, there are beautiful historic features to the building too. Outside, it has a large garden letting you relax in the heart of the city.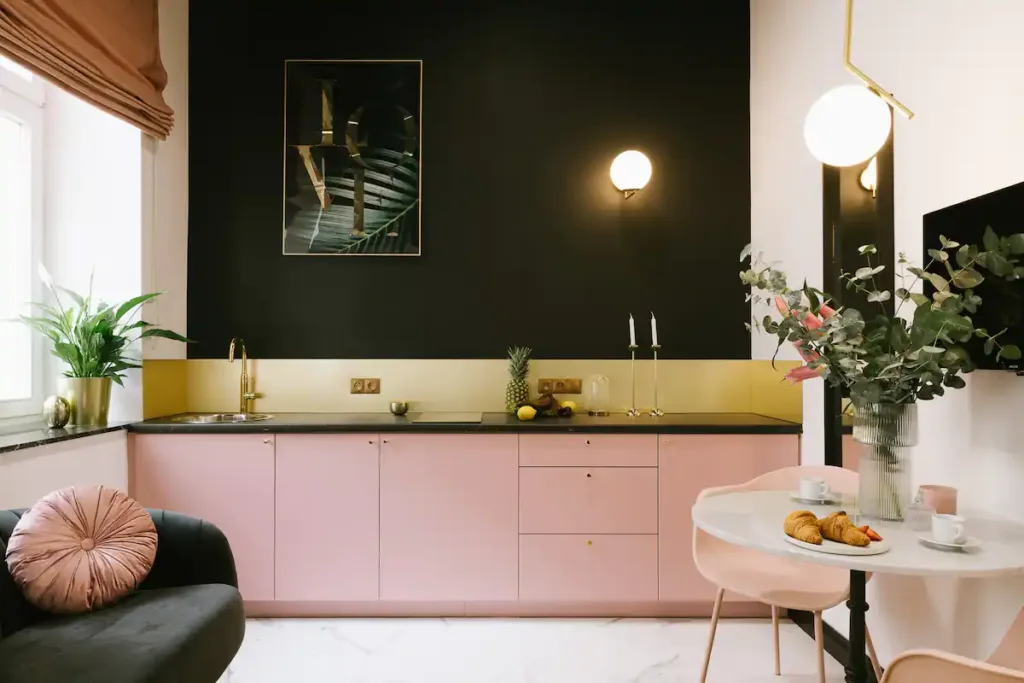 BIGGEST PRO: The open bath is ideal for unwinding after a day of sightseeing.
This magnificent airbnb is in the middle of the Old Town of Krakow. It boasts luxurious furnishings, including an open bath. Furthermore, it provides a lovely view of the main square. Additionally, it is in a fabulous mid-century building. Therefore, it is ideal for couples looking to explore the centre from a stylish, luxurious base.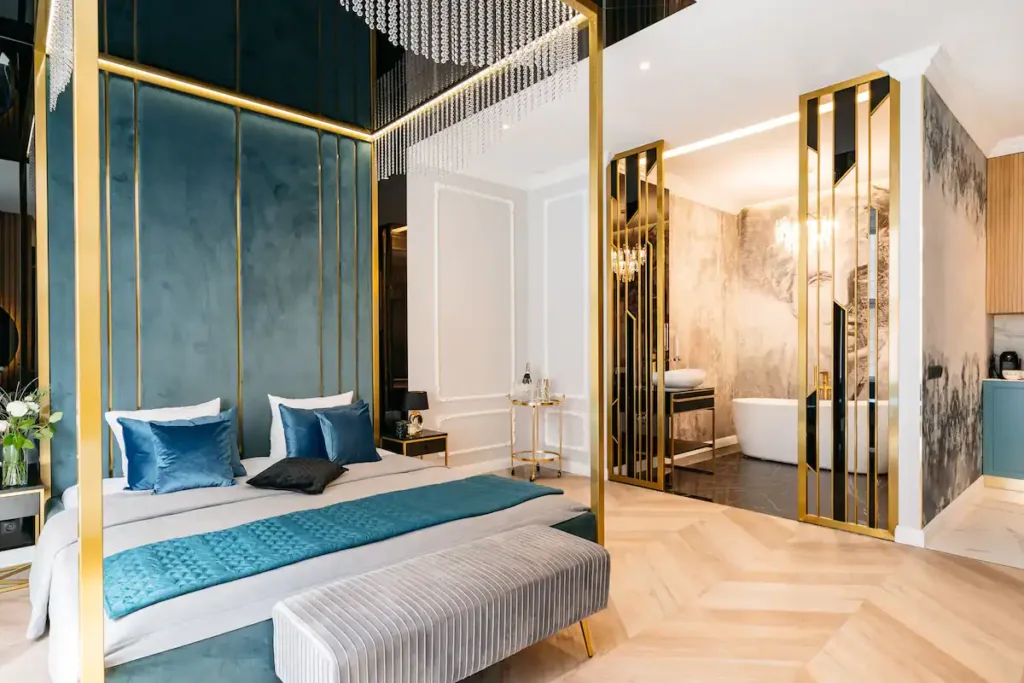 BIGGEST PRO: The flat's balcony is perfect for a morning coffee or an evening cocktail.
This apartment is stylish, comfortable, and cosy. It is just outside the Old Town, close to the main station. Therefore, it is perfect for exploring all of Krakow's attractions. Otherwise, its design is full of gorgeous pastels. Finally, there is a small balcony with fun furniture.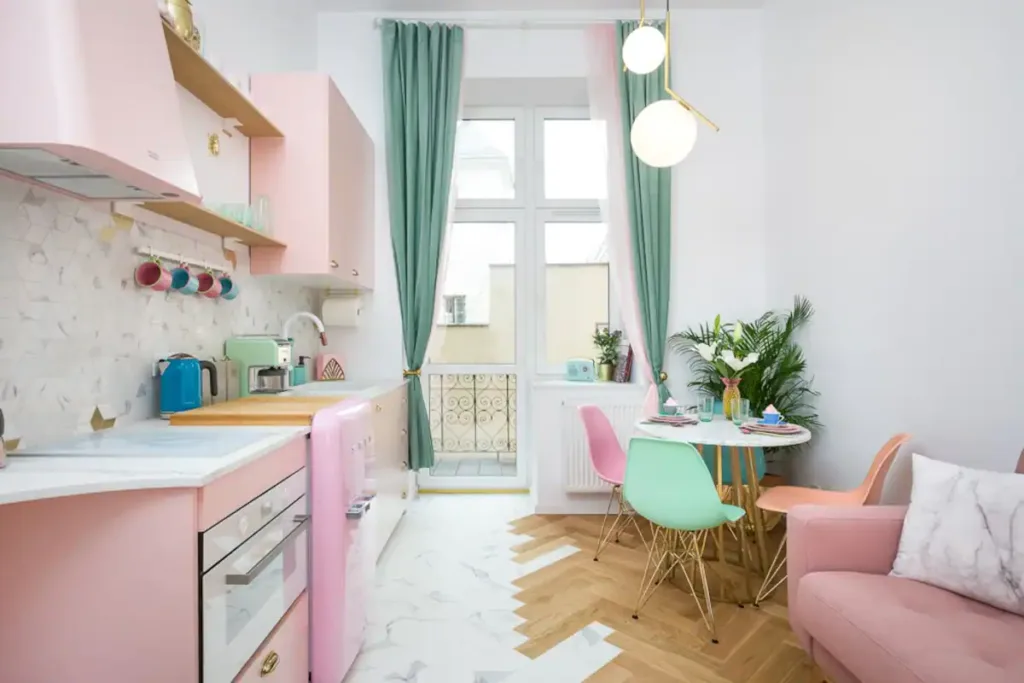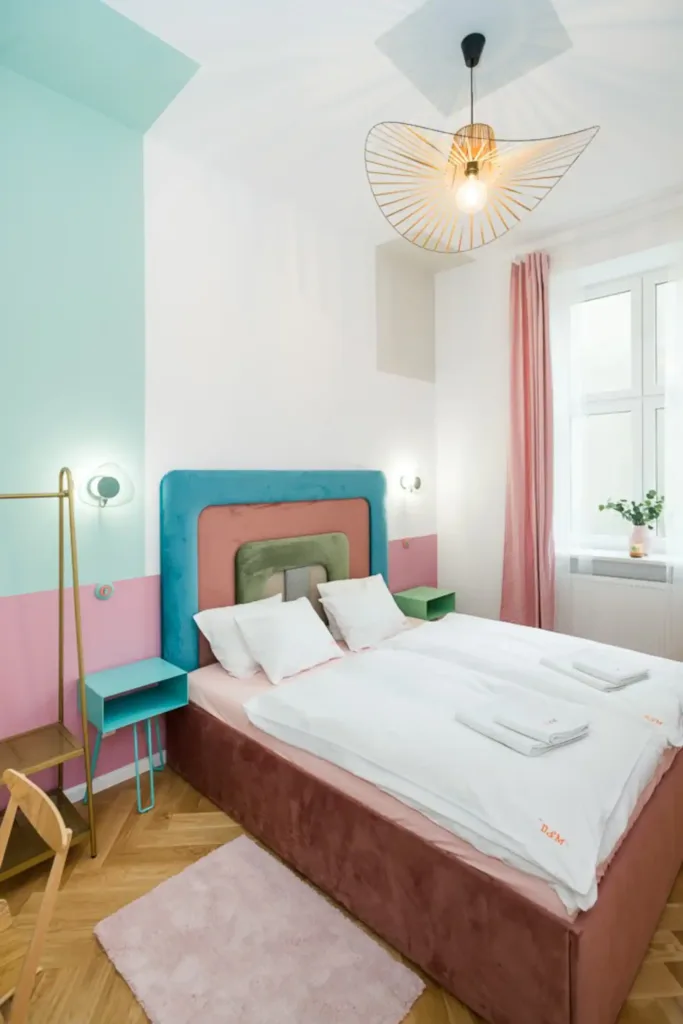 BIGGEST PRO: The huge windows offer superb views and sunshine!
This loft is in a quiet neighbourhood just outside the Old Town. It is spacious and full of light thanks to its large windows. Furthermore, these give great views. Additionally, it has a tasteful, bohemian design. The custom furniture is amazing! Finally, there is a well-equipped kitchen and a small bathroom with floor heating.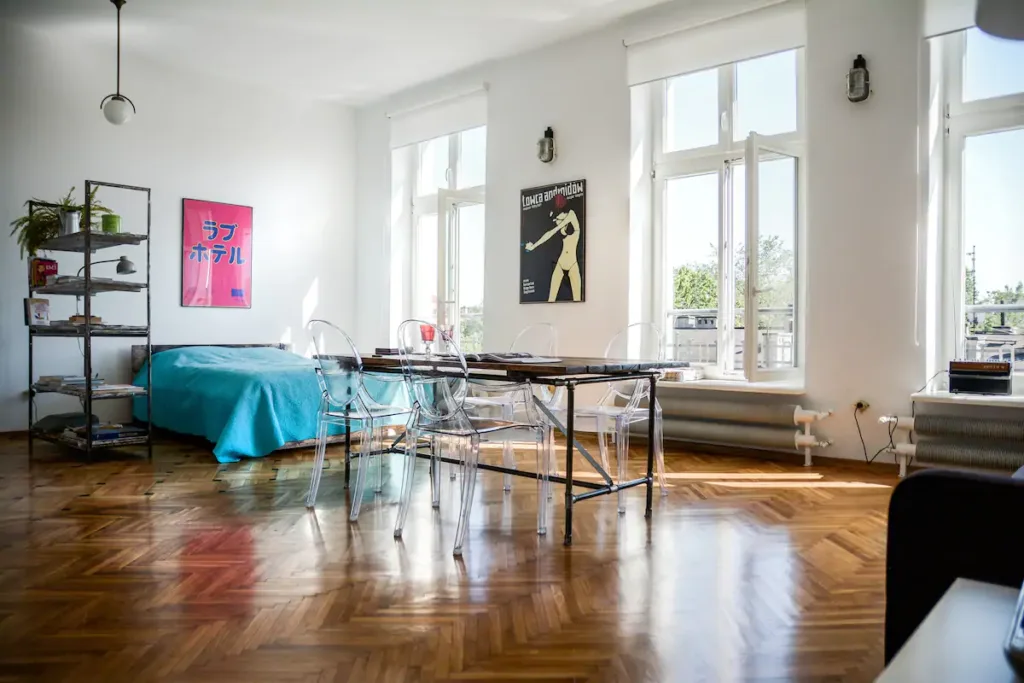 FINAL TIPS
My absolute top recommendations for staying in Krakow is either staying directly at the Old Market or in the Jewish Quarter.
In case you decide toybook an airbnb in the Old Market make sure you get a flat with a direct view over the square. It will be memorable. Also being able to come out and be directly in the Old Town is very special! Here my top pic would be the JACUZZI SUITE ON MARKET SQUARE.
If you prefer staying somewhere slightly less busy and a bit more hip then go for the Jewish Quarter. This is where I always stay. Here I would either go for the BOHEMIAN PILLOW APARTMENT or the DESIGN PASTEL APARTMENT.
Whichever airbnb you choose, book those places early, as Krakow really gets busy! Also, in case you stay for longer always try to negotiate the rate by speaking with the owner. It has worked for me many times. Usually, you can get 10-15% off for longer stays above 4 nights.
I hope you will enjoy Krakow as much as I did!
Yours,
Marta // Voyage Provocateur