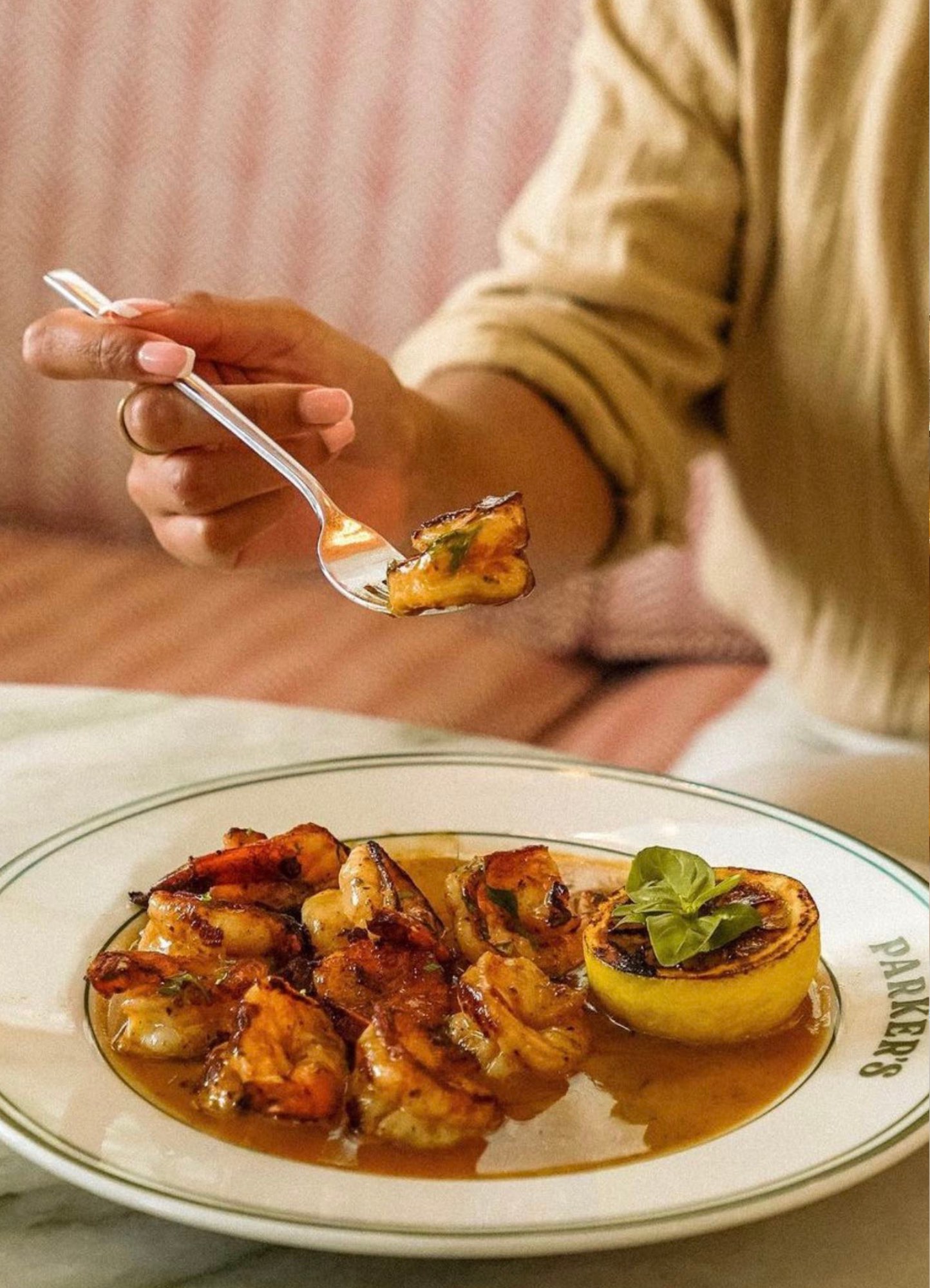 Dubai Mall Restaurants – Top 5
Are you going to Dubai Mall and want to know about its best restaurants?
Indeed, if you want to top up your shopping experience with a side of great dining in Dubai's top fashion destination, then you have come to the right spot!
With insights from Paulina Rutkowska-Gauvry, the Dubai-based Creative Consultant as well as the founder of PRG Consultancy, we've curated a list of these 5 Top restaurants at Dubai Mall.
Let's dive straight in!
CHECK OUR GUIDE TO DUBAI FAMILY HOLIDAYS HERE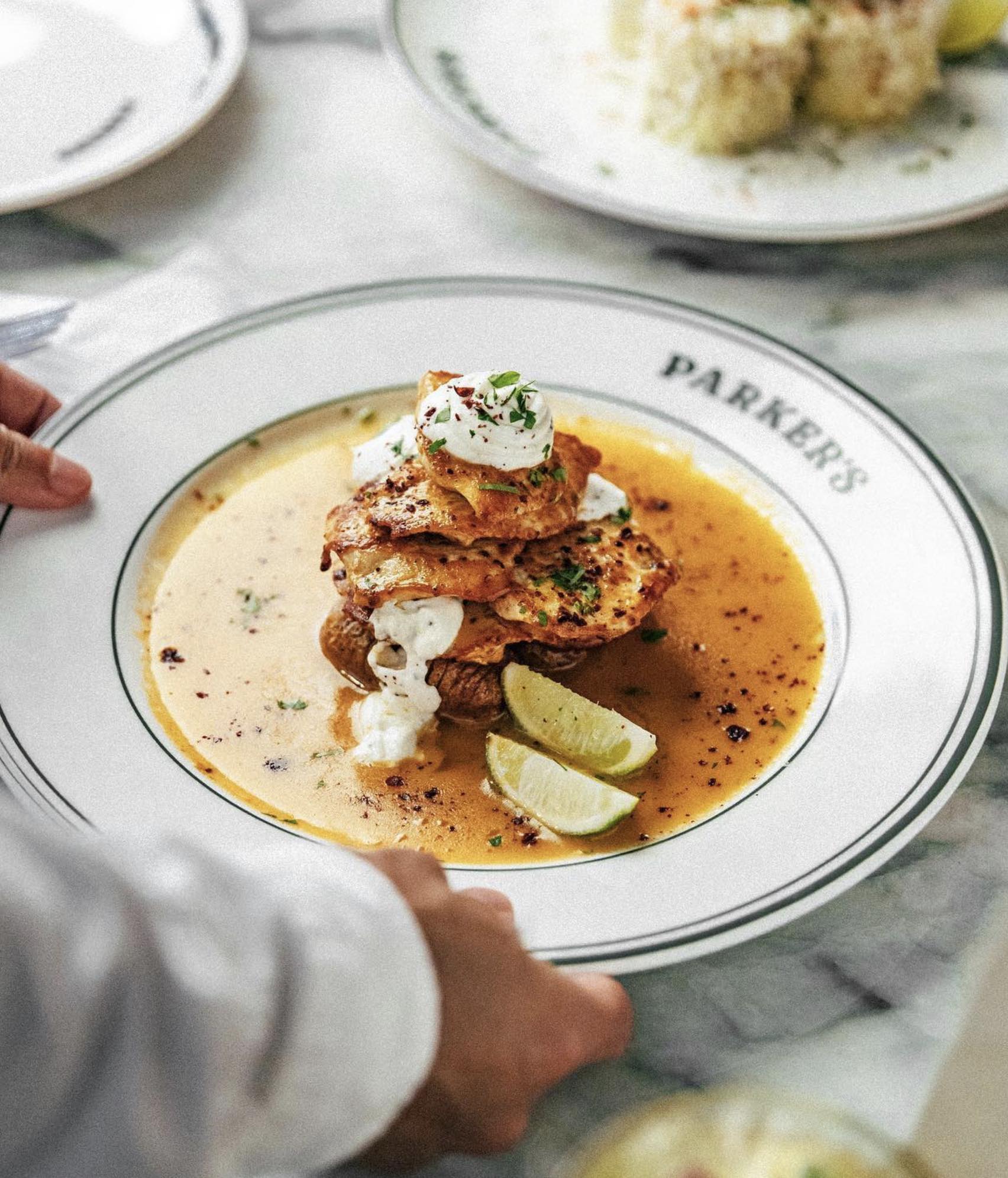 Why is the Dubai Mall so famous?
Dubai Mall is a top destination in Dubai. Both visitors and locals love it. It is one of the largest shopping malls in the world, you could actually fit a small village or town inside of it.
Apart from having a rather insane amount of shops to choose from, the Dubai Mall is not just a shopping destination. It is also a full-on entertainment center. Here you can even go ice skating on an indoor ice rink, see an impressive waterfall, or even experience a virtual reality park. And if that wasn't enough – The Mall has some of the best views of the Burj Khalifa you will get in Dubai!
What you need to know
If you're planning to dine in Dubai Mall, here are some things to remember:
Tipping: While it's not required, leaving a tip is a nice way to appreciate good service.
Popular Hangout: Dubai Mall has always been a favorite, especially during the hot summers. Before COVID-19, it was known for its big fashion events. Even now, it remains a preferred place to meet.
Mall Taxi: If you don't want to walk, there's a mall taxi service. It's free in Fashion Avenue, and you can ask about it at the information counter.
CHECK OUR GUIDE TO DUBAI'S 12 BEST RESTAURANTS HERE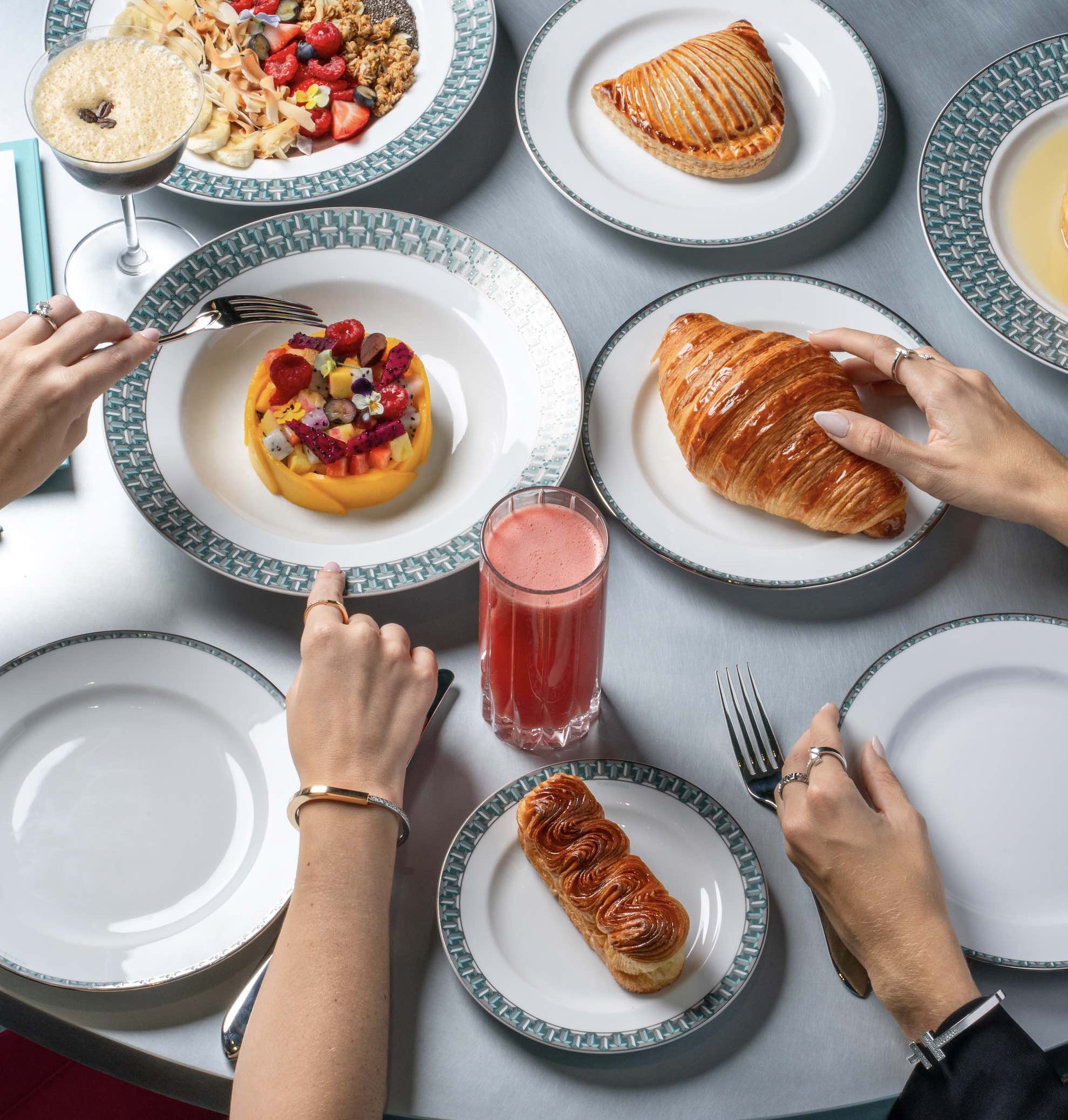 Dubai Mall 5 Best Restaurants
Want to dine with a view of the beautiful fountain or the towering Burj Khalifa? Whatever your choice, we have some great restaurant suggestions for you!
1. Origami Sushi
BEST FOR: Unique Japanese Experience, Artistic Ambiance, Delicious Vegetarian Options
Ever wondered where you can experience authentic Japanese dining in The Dubai Mall without the usual noisy atmosphere of a shopping mall? Hidden away on the second floor alongside Fashion Avenue's upscale restaurants, you might initially miss Origami Sushi due to its discreet branding on its fully concrete facade.
However, the mystery behind its design and the unique dining experience it offers make it a must-visit for both sushi lovers and those looking for a more intimate dining spot in The Dubai Mall.
It not only offers fresh, quality-grade sushi but also surprises you with its art gallery-like presence. So next time you think of places to eat in Dubai Mall, consider this gem for an elevated dining experience.
INSIDER INFO:
Dish to Choose: Want a feast for both the eye and palate? Try the humble seaweed salad or the flakey salmon paired with grilled tenderloin flavored with chili teriyaki.
Table to Reserve: Ask for a table near the tiny window because it gives a glimpse of the dark, intriguing interiors of Japan's famous underground sushi bars.
How to get there:  In case you are driving, use the Fashion Avenue P8 parking. Origami is located on the second floor. You can have a taxi drop you off at Fashion Avenue. Once you're there, the concierge in Fashion Avenue will help you find the restaurant.
CHECK OUR GUIDE TO DUBAI'S 12 BEST BUSINESS LUNCH RESTAURANTS HERE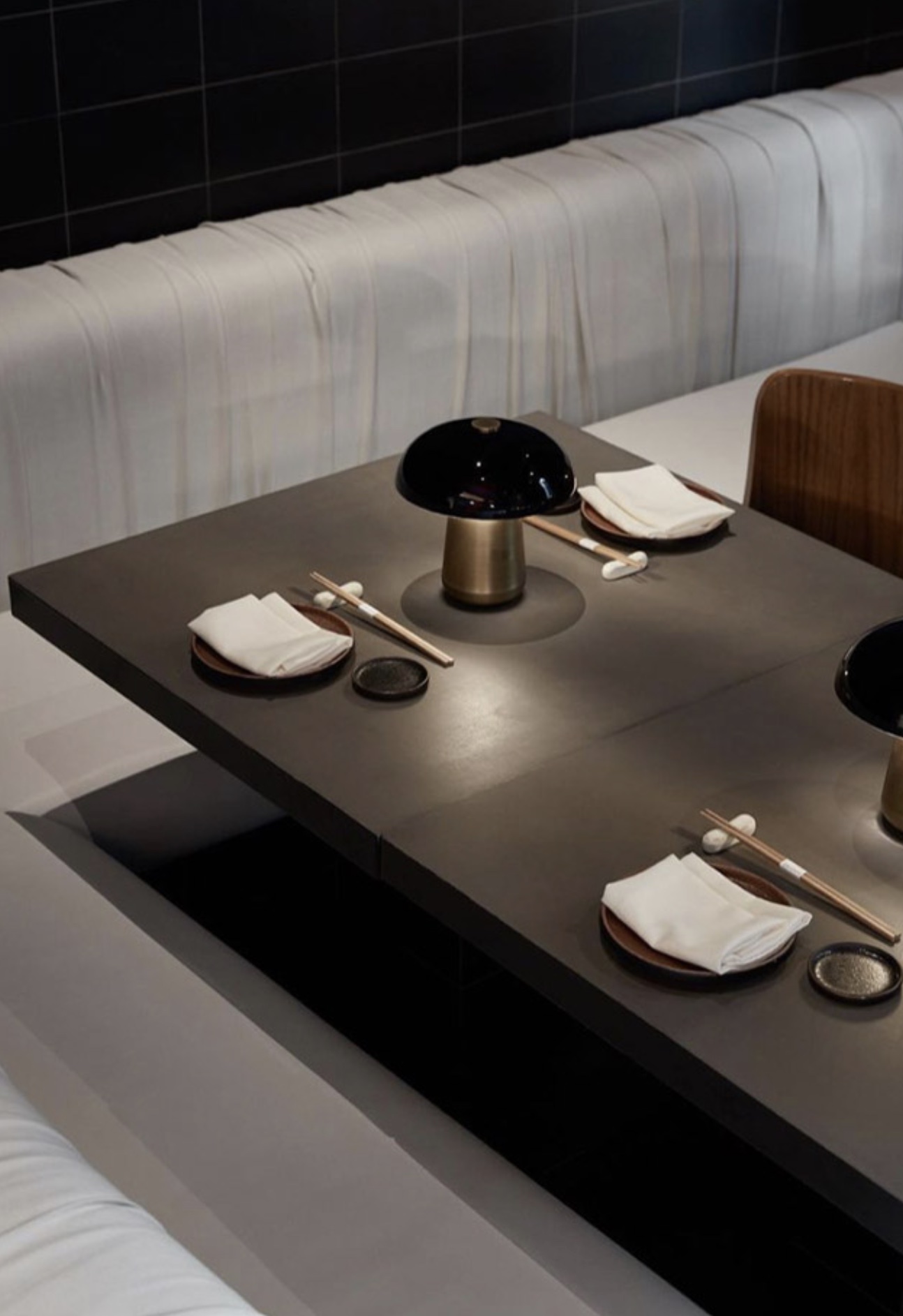 2. GIA
BEST FOR: Those who crave Italian food, complete with scenic views and fast service, right in the heart of Dubai
Ever dreamed of dining in a spot that perfectly blends Italian comfort food with a relaxing fountain show while shopping? GIA Dubai is a modern, casual Italian cuisine restaurant. Its minimalistic, stylish interiors create a setting that's as visually appealing as it is comfortable. Whether you're planning a business lunch or a leisurely dinner, GIA Dubai promises an exquisite Italian experience amidst the vibrancy of Dubai's favorite shopping destination.
INSIDER INFO:
Dish to Choose: For a unique twist on breakfast, their Avocado Egg Benedict is a must-try. Moreover, for a lighter lunch, the Caesar and Fried Feta Salad hits the spot, but the standout is definitely their indulgent Lasagna.
Table to Reserve: For an entertaining dining experience, choose a table on their terrace that offers stunning views of The Dubai Fountain.
How to get there: Take a taxi to Fashion Avenue, or if you're driving, park at P3 in Fashion Parking. GIA is on the Ground Floor.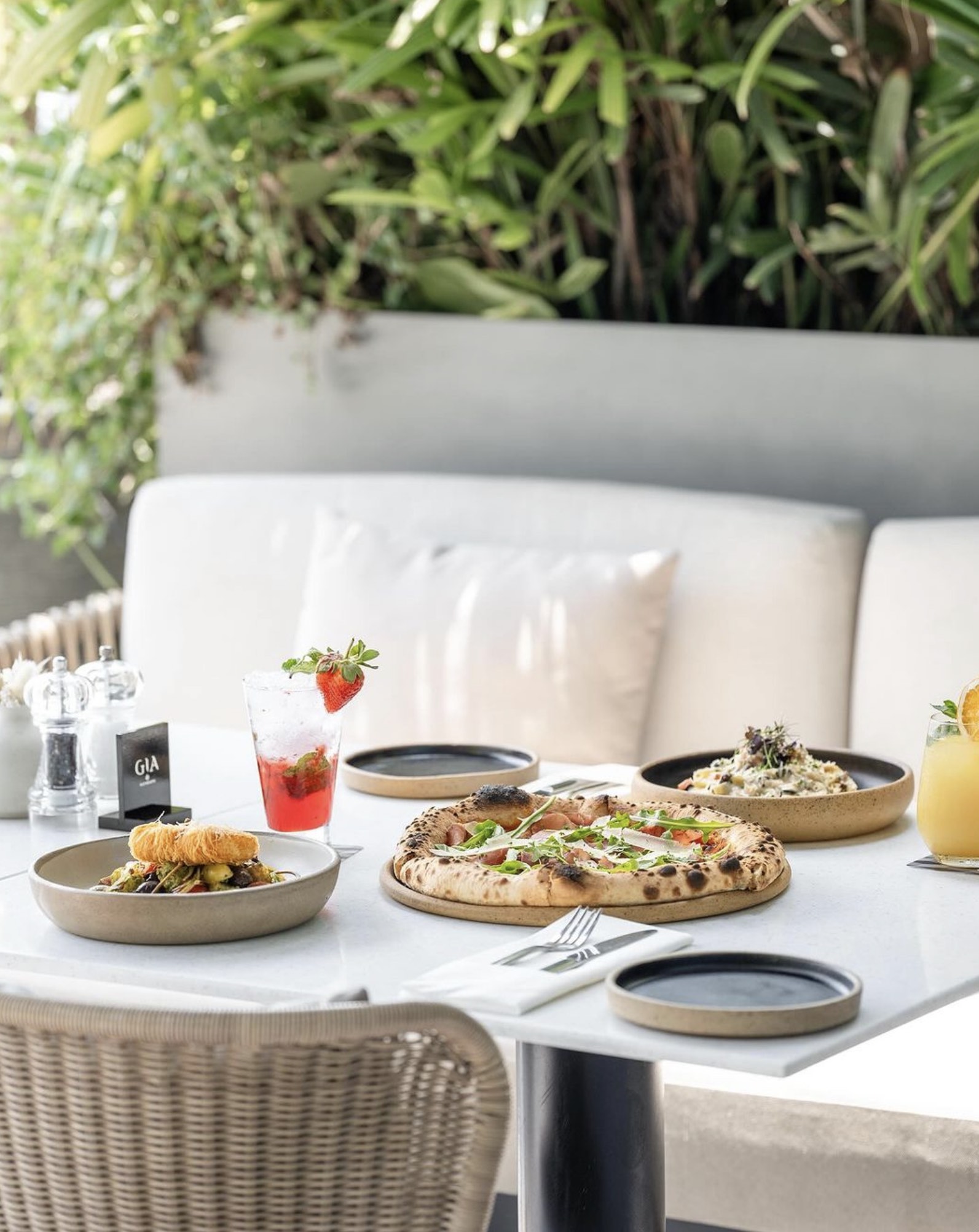 3. LE MAISON ANI
BEST FOR: Fusion French Cuisine, Elegant Ambiance, Unique Culinary Creations
Looking for a unique blend of French cuisine with a twist? La Maison Ani is where Chef Azu's passion for French cooking meets British and African influences. It's more than just food; it's a journey through life and love, served on a plate. The interior, adorned with French motifs and elegant white tablecloths, sets the stage for an unforgettable gourmet experience when having a shopping break. Don't miss their spacious outdoor terrace because it offers stunning views of the Dubai Fountain shows.
Anyone who loves exploring new takes on classic dishes, especially those who appreciate the finer touches in both cuisine and atmosphere.
INSIDER INFO:
Dish to Choose: Got a craving for something different? Their Beetroot Salad with goat cheese and pistachios is a perfect start. Go for the French onion soup and truffle tart in case you feel like comfort food. However, the real treat is their Wagyu Beef Burger with Emmental cheese on their signature baguette – a creative take on the classic burger. 
Table to Reserve: Ask for a table near the window. The natural light complements the elegant French-inspired decor beautifully. The terrace would be great for watching the fountain show in the winter months.
How to get there: Find La Maison Ani easily on the Ground Floor, and if you're driving, Fashion Parking at P3 is the most convenient spot to park.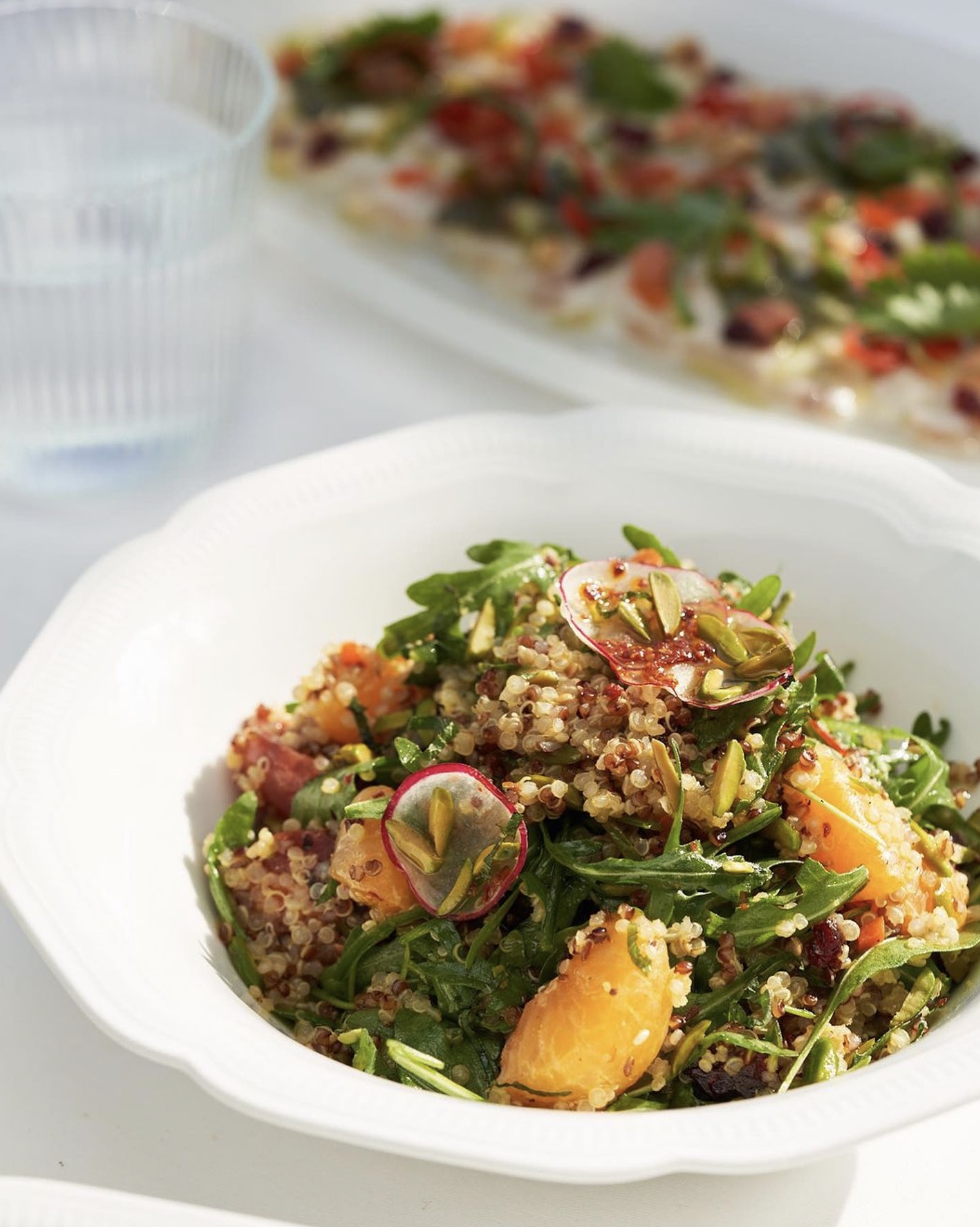 4. BLUE BOX CAFE
BEST FOR: Iconic Tiffany's Theme, Elegant Daytime Dining, Jewel-Inspired Decor
Ever wondered what it's like to dine in the elegance of Tiffany's? Right within Tiffany's Flagship Store, the newly opened Blue Box Cafe brings that dream to life. So imagine enjoying your meal surrounded by the luxurious jewel-themed interiors and signature blue shades inspired by brand's rich heritage. It's an experience that transports you into the world of Tiffany's. Bon Appetit!
Ideal for: Those who love the blend of luxury and fine dining, or anyone wanting to experience the charm of Tiffany's while enjoying delicious food.
INSIDER INFO:
Dish to Choose: Their famous Breakfast at Tiffany's, starting from AED 260 per person, is a must. I've heard rave reviews about their avocado toast and eggs Benedict. And from their All Day Menu, the Lobster Spaghetti and Croque Monsieur are the real stars.
Table to Reserve: For the best experience, choose a table with a sofa. It's not only cozy but also offers a prime view of the entire restaurant, letting you fully immerse in the ambiance.
How to get there: For easy access to Blue Box Cafe, you can park at Fashion Parking PS on the ground floor or take a taxi directly to the Grand Atrium in The Dubai Mall.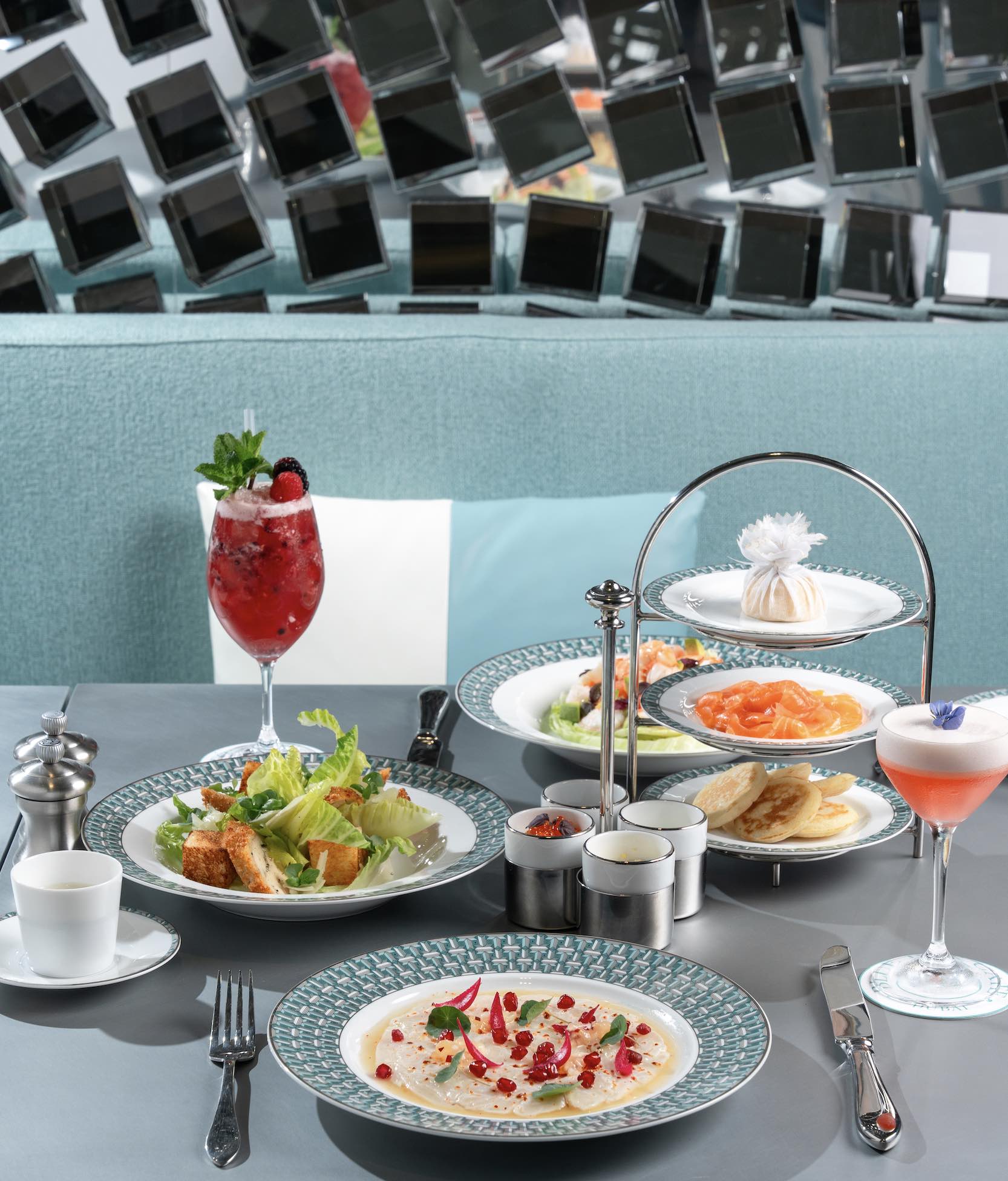 5. PARKER'S
BEST FOR: Top-Quality Burgers, Convenient Location, Casual Chic Ambiance
Searching for the best burger in Dubai Mall? Parker's, located in the heart of Dubai Mall, is often called as one of the top spots for burger lovers. Perfect for a tasty break during your shopping spree, Parker's offers a unique combination of delicious food and a relaxing, stylish setting. The French fusion twist to their menu adds an extra something to the dining experience. So, the next time you're at The Dubai Mall and craving a burger, remember Parker's is the place to be for both taste and ambiance.
Ideal for: Those who enjoy a gourmet twist on classic burgers in a casually elegant setting, right in the hustle and bustle of Dubai's premier shopping destination.
INSIDER INFO:
Dish to Choose: In the mood for something uniquely delicious? The Truffle Burger and Chocolate Coffee Sliders are my personal favorites. And if you're feeling indulgent, don't skip their Lotus Coffee Shake.
Table to Reserve: Ask for a table that lets you comfortably enjoy the surroundings, I am usually too busy with my burger to overthink what is the best table.
How to get there: Find Parker's on the Second Floor of The Dubai Mall, and if you're driving, the most convenient place to park is at P7 in Fashion Parking.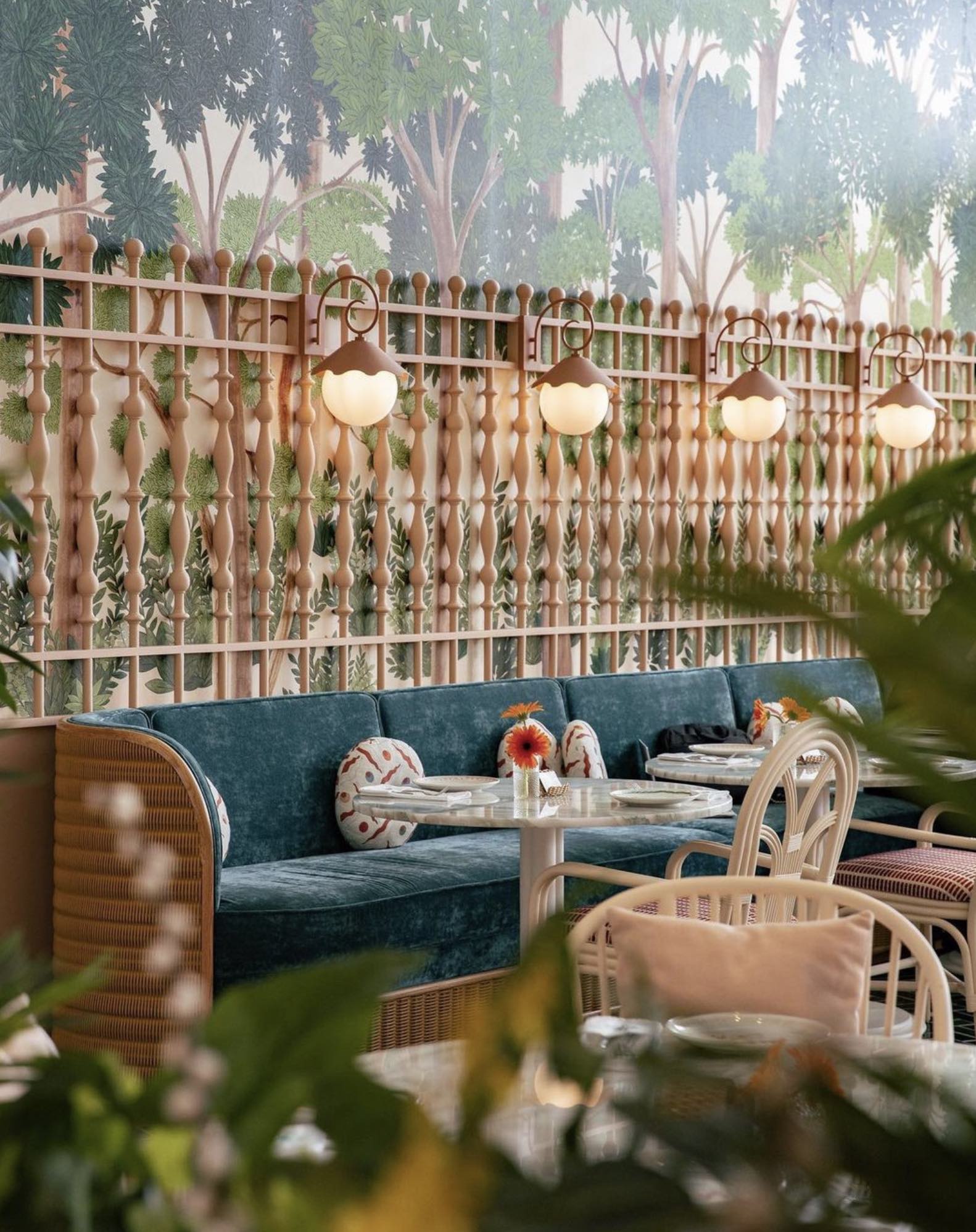 What are the best Restaurants in Dubai Mall for families
There are indeed many great options to entertain and please the whole family at Dubai Mall. Above all, make sure to start with getting your kids happy and hungry at KidZania. This is Dubai's best interactive educational entertainment center designed for children.
Once you are ready to have a family meal choose any of the below restaurants:
Parker's
Eataly
Angelina
Markette
What are the best Restaurants in Dubai Mall for couples?
Are you looking for a calmer or more romantic restaurant to have lunch or dinner at Dubai Mall? Then head to either Novikov's
or La Maison Ani.
Final Tips
To conclude, Dubai Mall will have a restaurant for you, whatever your preference or taste.
Firstly, if you have a business meeting go for Origami Sushi – Above all, enjoy the calm ambience, fast service, and excellent sushi.
Secondly, if you come with your kids head to Parkers. The whole family will indulge in their burgers.
And finally, if you want to spend more time shopping and just quickly eat something comforting then go to Gia.
Above all, many thanks to Paulina Rutkowska-Gauvry for sharing all her tips about Dubai.
Make sure to check her Instagram and her website to follow her beautiful journeys!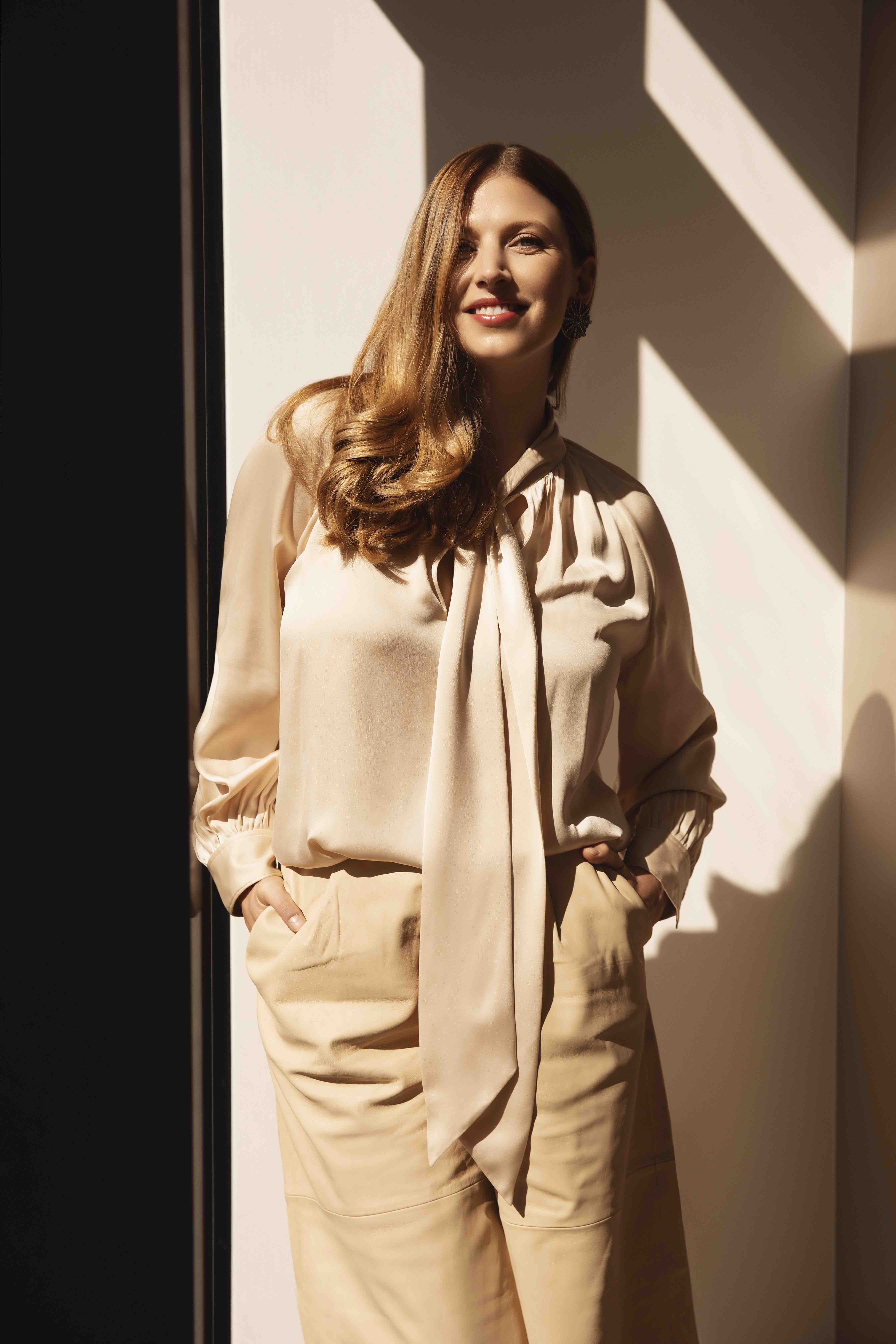 Enjoy!
Oh and finally in case you are already in Dubai perhaps you are heading to the Maldives?
Best Family-Friendly resorts in the Maldives