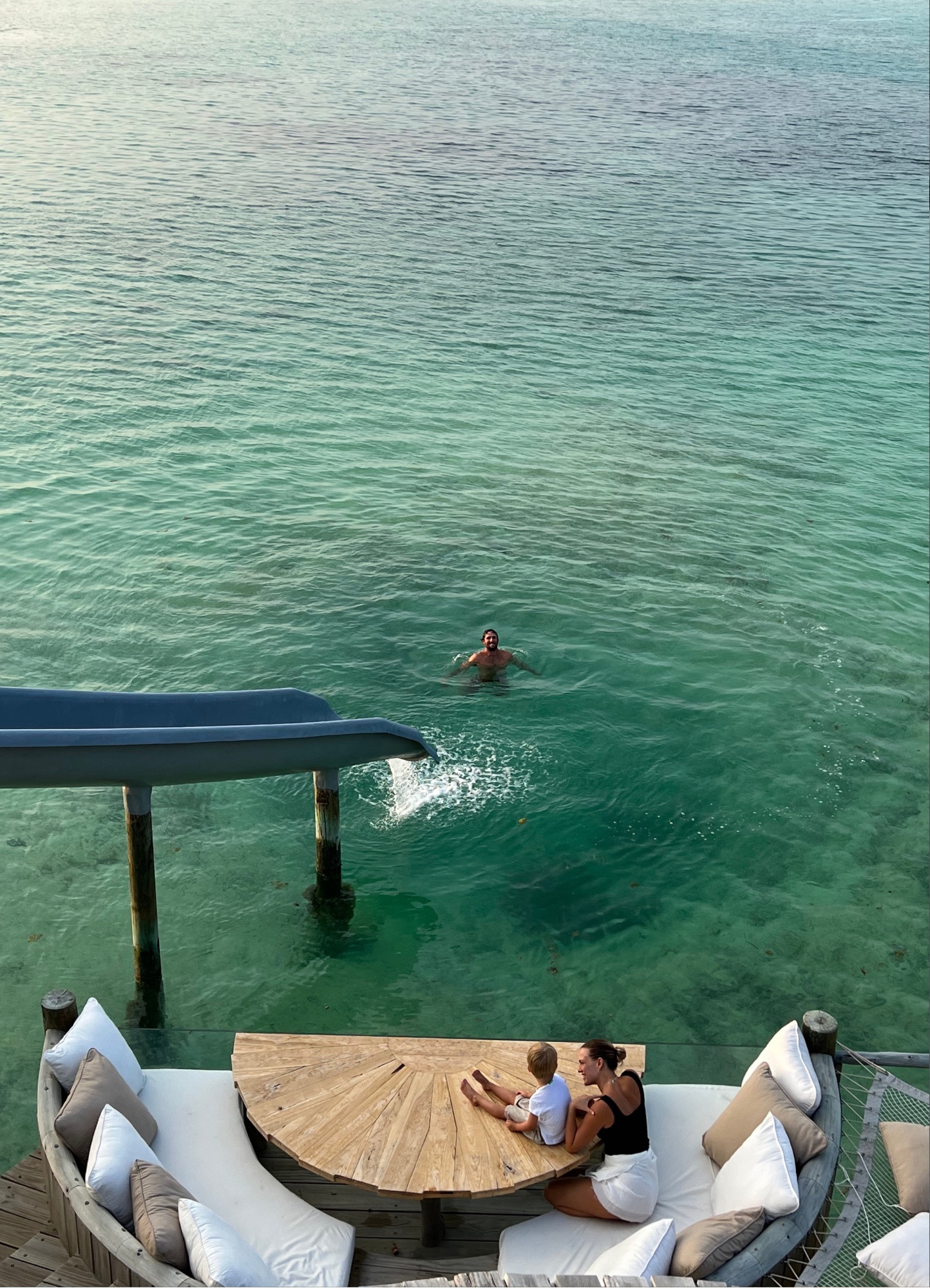 MALDIVES TOP 5 FAMILY HOTELS
Are you looking for a perfect family hotel in the Maldives for your next holiday? Then you have come to the right place!
One could be misled to think that the Maldives are just a couples' honeymoon and an adults-only destination. Those paradise-like islands (over 1000 of them!), with their year-round sun, crystal clear turquoise waters, and pristine white beaches, have become a perfect family holiday destination.
Maldives is the first place I have ever visited where the phrase "heaven on earth" is, for once, justified. Just a few weeks ago I was lucky enough to spend almost a month there island hopping. And as family travel becomes increasingly important to all of us, Maldives delivers in spades.
Seeing the Maldives with your loved ones can be one of the most bonding and memorable holidays you will have as a family. The tranquil setting of island life combined with the abundance of activities offers the right place to experience something together, perhaps even learn new skills.
Read on to find out our top 5 places to stay with your family in the Maldives!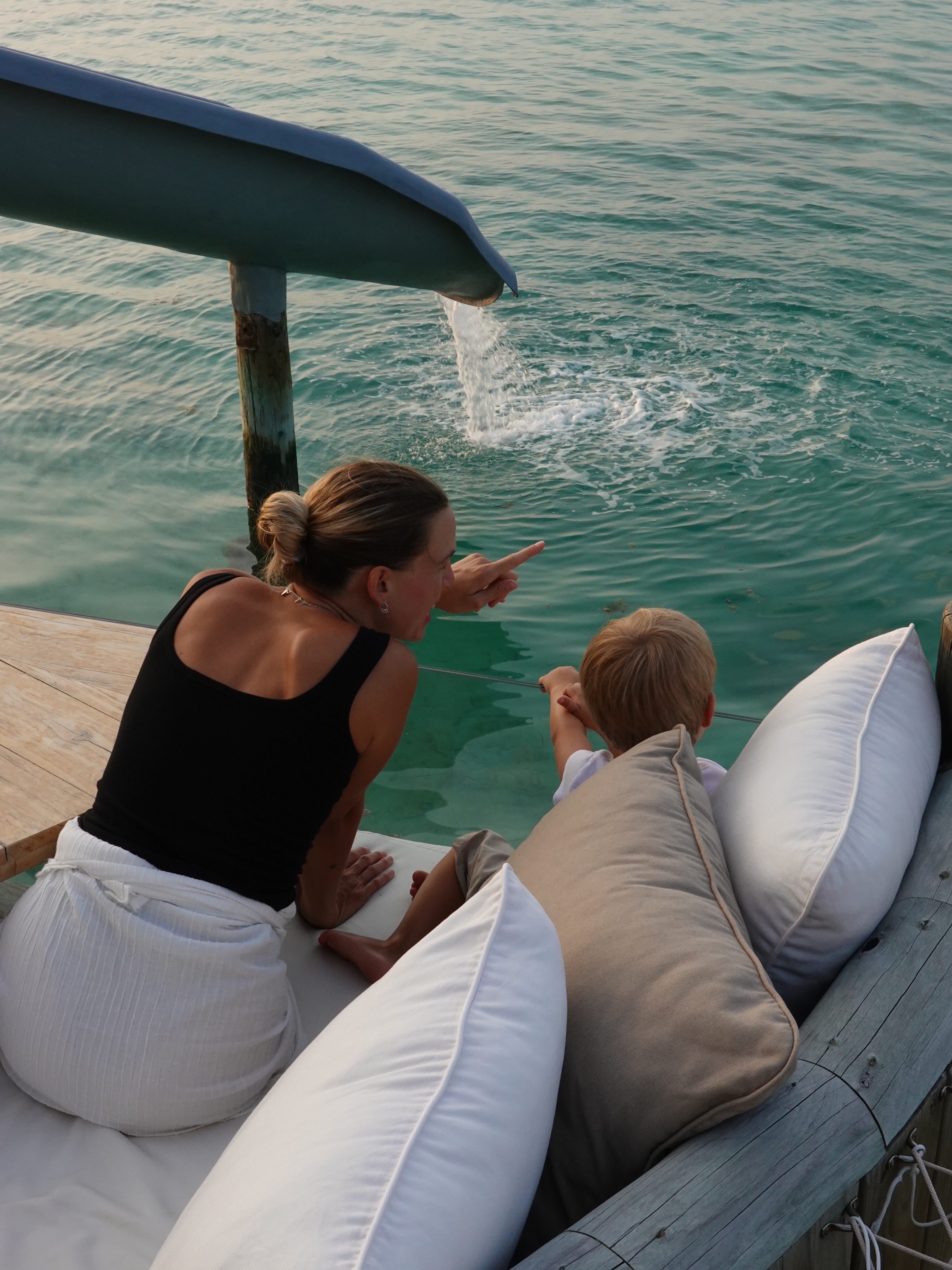 FAMILY-FRIENDLY HOTEL – WHAT DOES IT EVEN MEAN?
There is no denying that going on a holiday with kids, especially the small ones, is a completely different story than those romantic escapades we did with our partners a while ago.
That said, holidays with kids organised in the right place, can be the best mix of two worlds where parents can still enjoy the time off work while enjoying the time spent with the kids.
So what is the secret? It lies in strategically preselecting the hotel. And here are the five key ingredients:
Family-friendly accommodation
Kids Club & Babysitting
Family-friendly activities
Children safe pool
Kids menu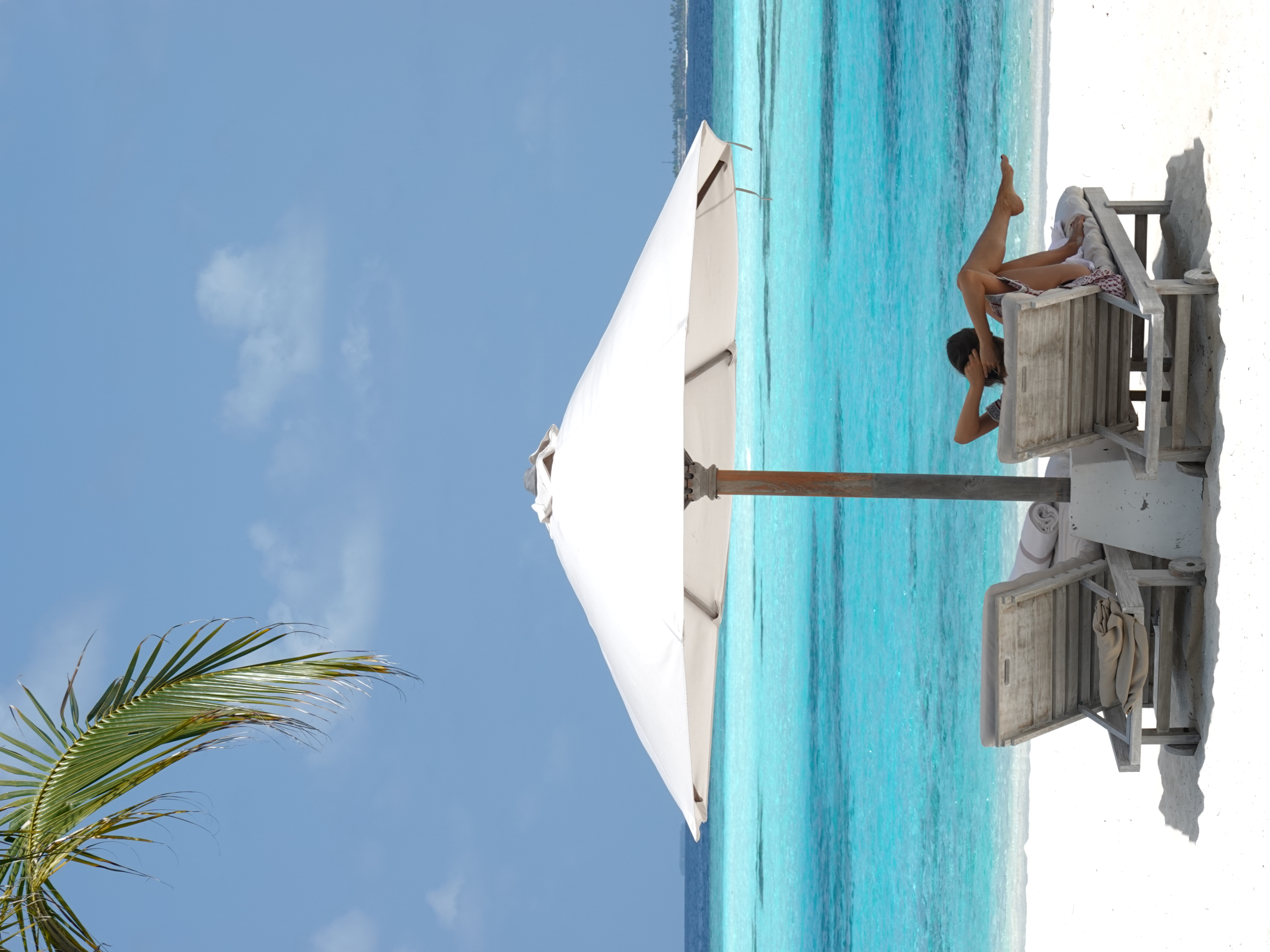 KEY THINGS TO CONSIDER
Before I had kids I never even thought of those points. To be honest it actually took a few wrong trips with my kids to realize that I need to choose the places we stay at much more properly and strategically. Otherwise, you will end up with bored and unhappy kids, and rather tired parents. And why do that, if you can choose the right hotel which will provide the right facilities and environment for you to truly enjoy that holiday together.
ACCOMMODATION
The right hotel will have accommodation on offer which is well suited to families. This would mean villas with two connecting bedrooms, or living room with sleeping sofa beds. For those with smaller kids, it would mean providing baby cots and feeding chairs. Some places even offer changing tables.
KIDS CLUB & BABYSITTING
A good kids club can be half the success if your kids are smaller. If their programme is attractive and childminders entertaining and inspiring, your child will want to spend half a day there, if not more! Babysitting also is key if your children are either too small for kids club or do not feel comfortable there.
FAMILY-FRIENDLY ACTIVITIES
Similarly, if the family-friendly activities are attractive you will, together as a family, experience some special moments together, perhaps learn a new skill or just have simple fun!
SWIMMING POOL
Additionally, a swimming pool which is in part tailored to small kids is also a massive help. The small ones can spend hours playing in water if it is shallow enough. Most good kids clubs in Maldives have shallow pools but it is not always the case. Make sure to check it in advance.
KID-FRIENDLY FOOD
Finally, a decent kids menu, which is varied and exciting will keep your kids (and yourself as a parent) happy. This means a few more options on top of chicken nuggets and pasta bolognese.
Now let's go back to Maldives!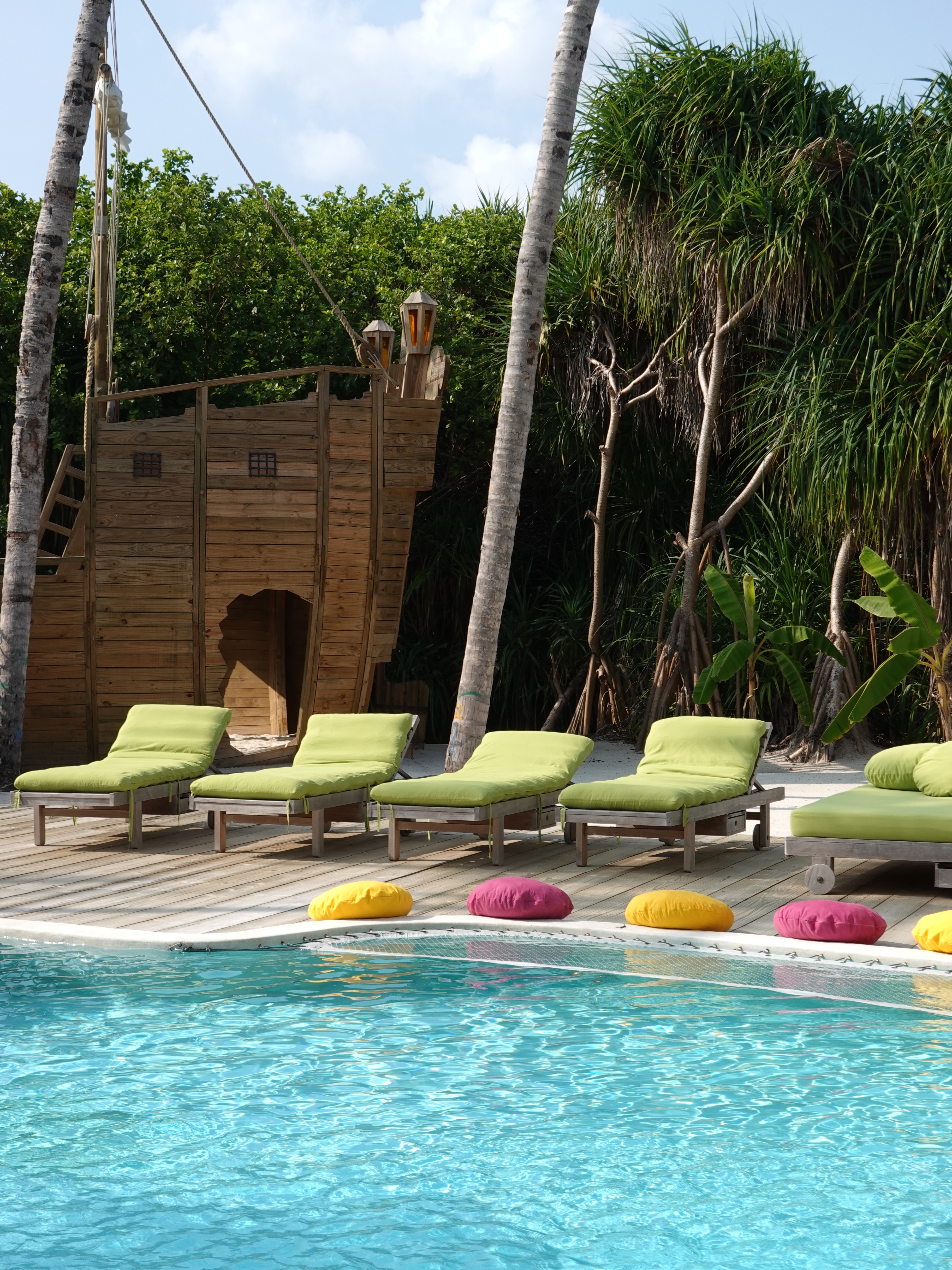 WHY ARE THE MALDIVES PERFECT FOR A FAMILY HOLIDAY
The Maldives have changed how I look at family travel. Here the resorts go above and beyond what a simple family holiday is about.
Many of the hotels I have visited consciously take an opportunity to provide a context where families can spend quality time together, enjoying each other's presence and experiencing activities that each member of the family can truly enjoy.
They also take the kids club game to another level. Here, the kid clubs take the environment which they are in and present it as a classroom. They immerse children in activities that feel like fun but are actually extremely interesting and information-packed. Of course, there is space for simple playing but be sure your child will not be bored.
Imagine your kids exploring the beach with a marine biologist and learning about the corals. Or doing a snorkeling class after learning about the marine life around the island. What I loved was how those kids' clubs helped kids gain an appreciation for what's unknown but interesting and showed them why it is worth exploring it.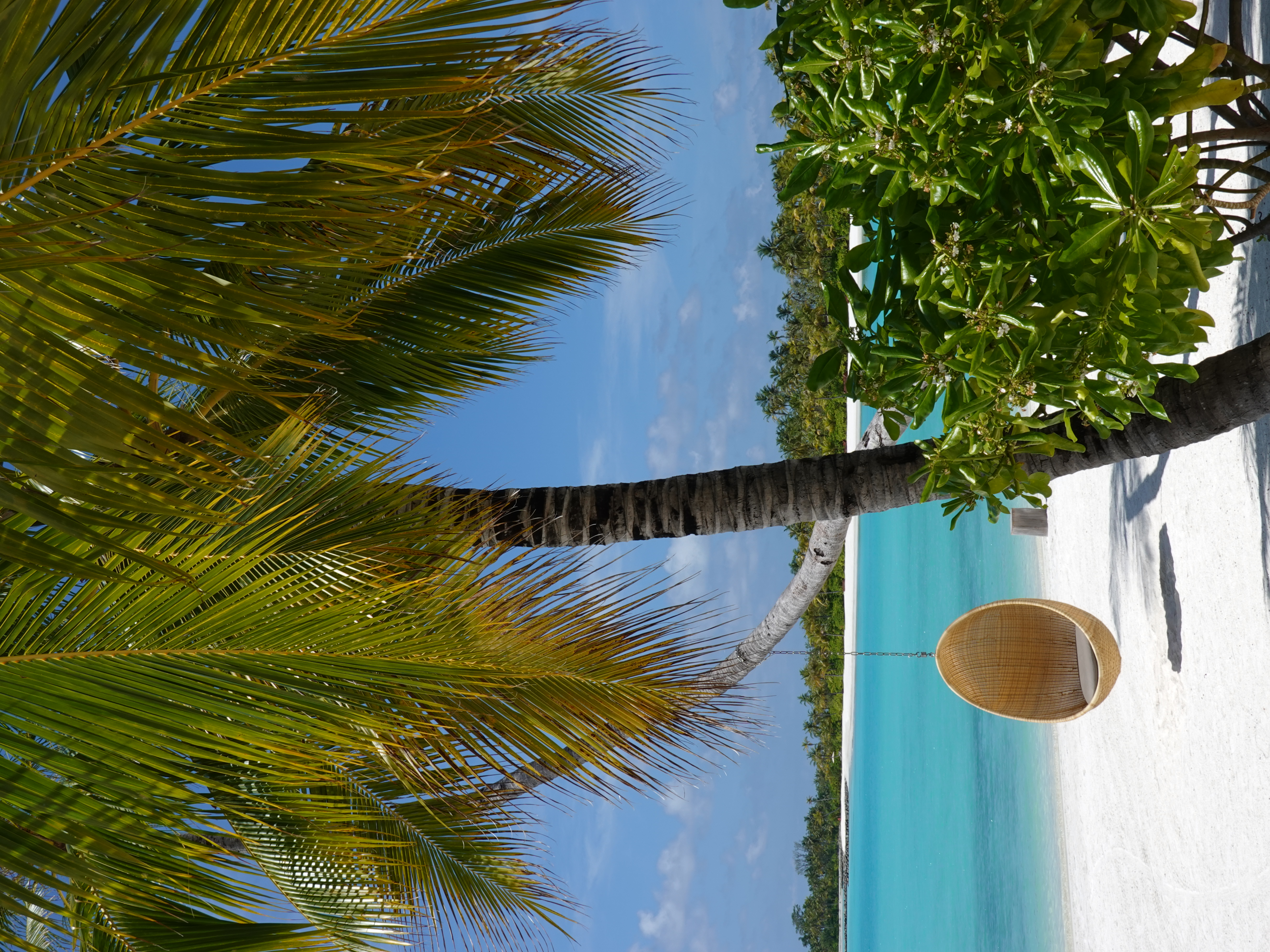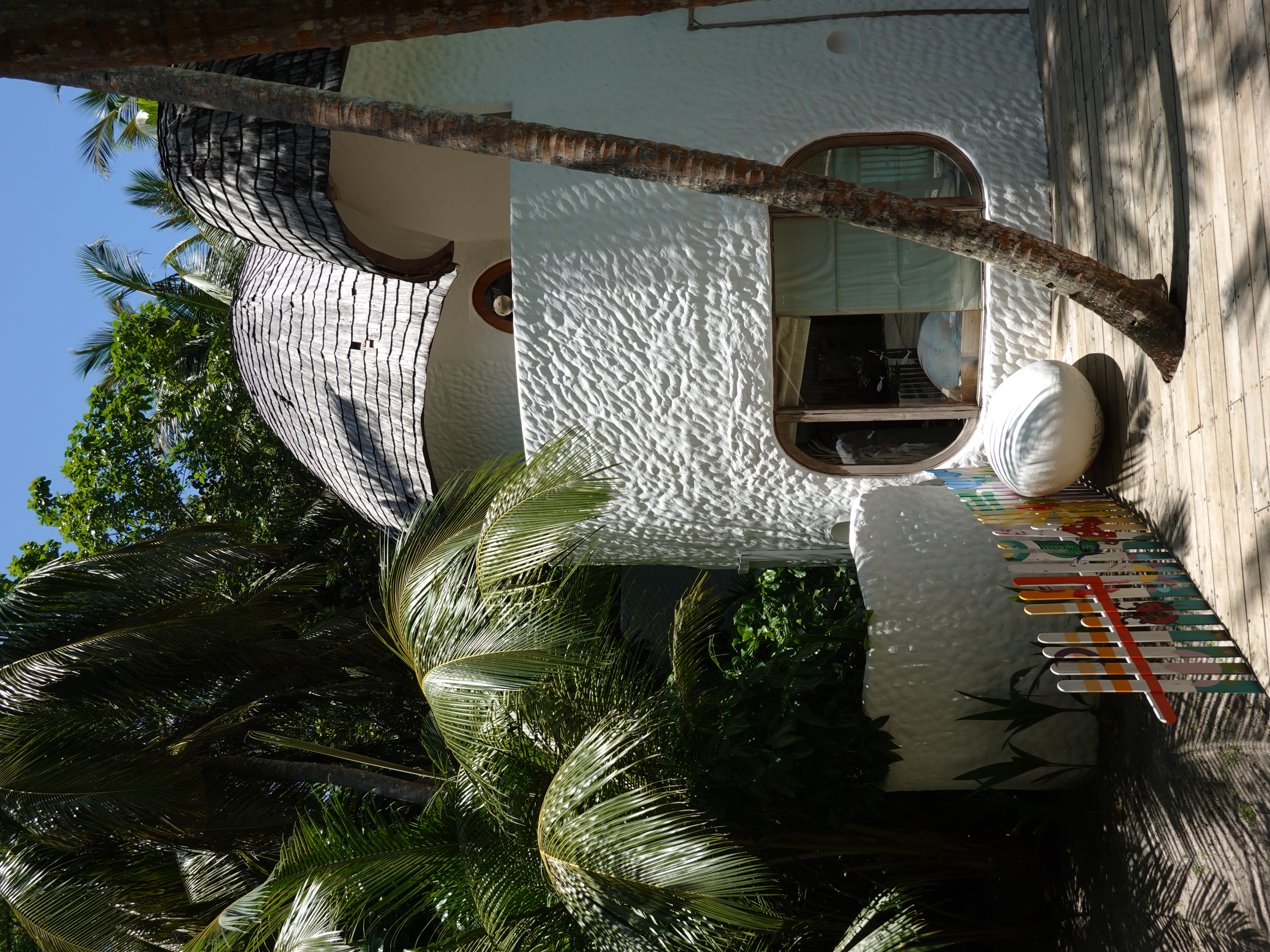 TOP 5 FAMILY-FRIENDLY RESORTS IN THE MALDIVES
So here we go, here are the top 5 family-friendly resorts in the Maldives. These are the places that will help you make memories for a lifetime and at the same time allow you to relax while your kids are having the time of their life at the best kids clubs you have ever seen!
SONEVA FUSHI
Where does one start with Soneva? It is a true definition of a paradise holiday, but let me explain why I chose it as the best place in the Maldives for a family holiday.
Maybe with "The Den" being the largest kids' club in the Maldives and South Asia? How big is the biggest children's club in Maldives? As big as six tennis courts. That will do right? But it's not even its size that makes "The Den " the reference point for all the kids clubs in the world. It is what is inside that makes it so great.
My first thought on arrival was "Please let me be a kid again for one day". Imagine swimming pools with pirate ships (8 meters high!), dress-up, Lego, and Duplo rooms.
But it will also please the parent in you – The Den has a technology-free zone where kids can spend some time in the library or learning area, or unleash (and it really means unleash) their creativity in a music room!
Take your family and discover the night skies with the resident astronomer at the observatory, or explore the sea with the Marine Biologist. Of and do not forget the complimentary chocolates, ice creams, and sorbets.
Lastly, Soneva Fushi offers many accommodation options perfect for a family stay. Choose between beachside and jungle cottages to over-water villas which have between one to nine (yes nine!) bedrooms!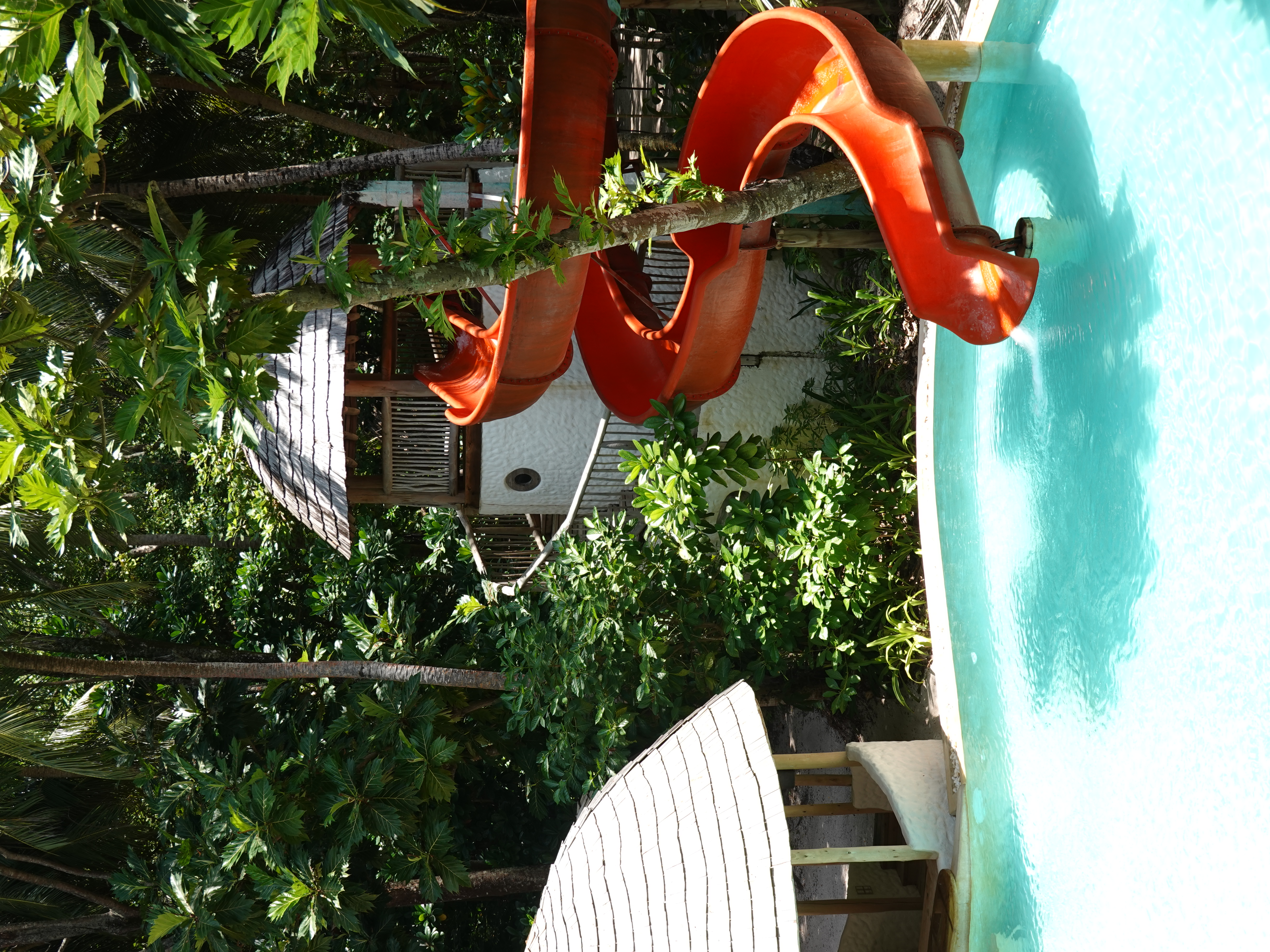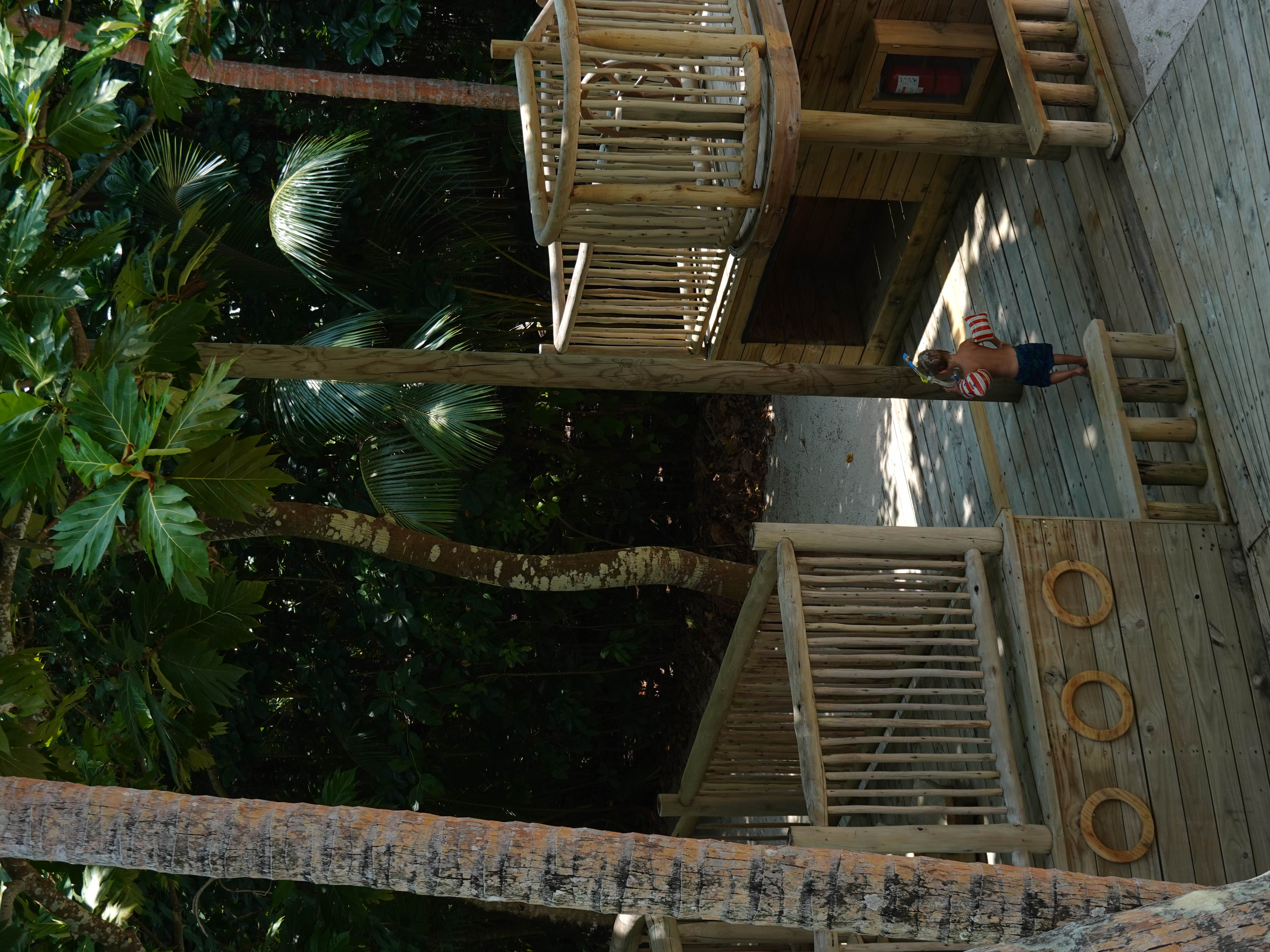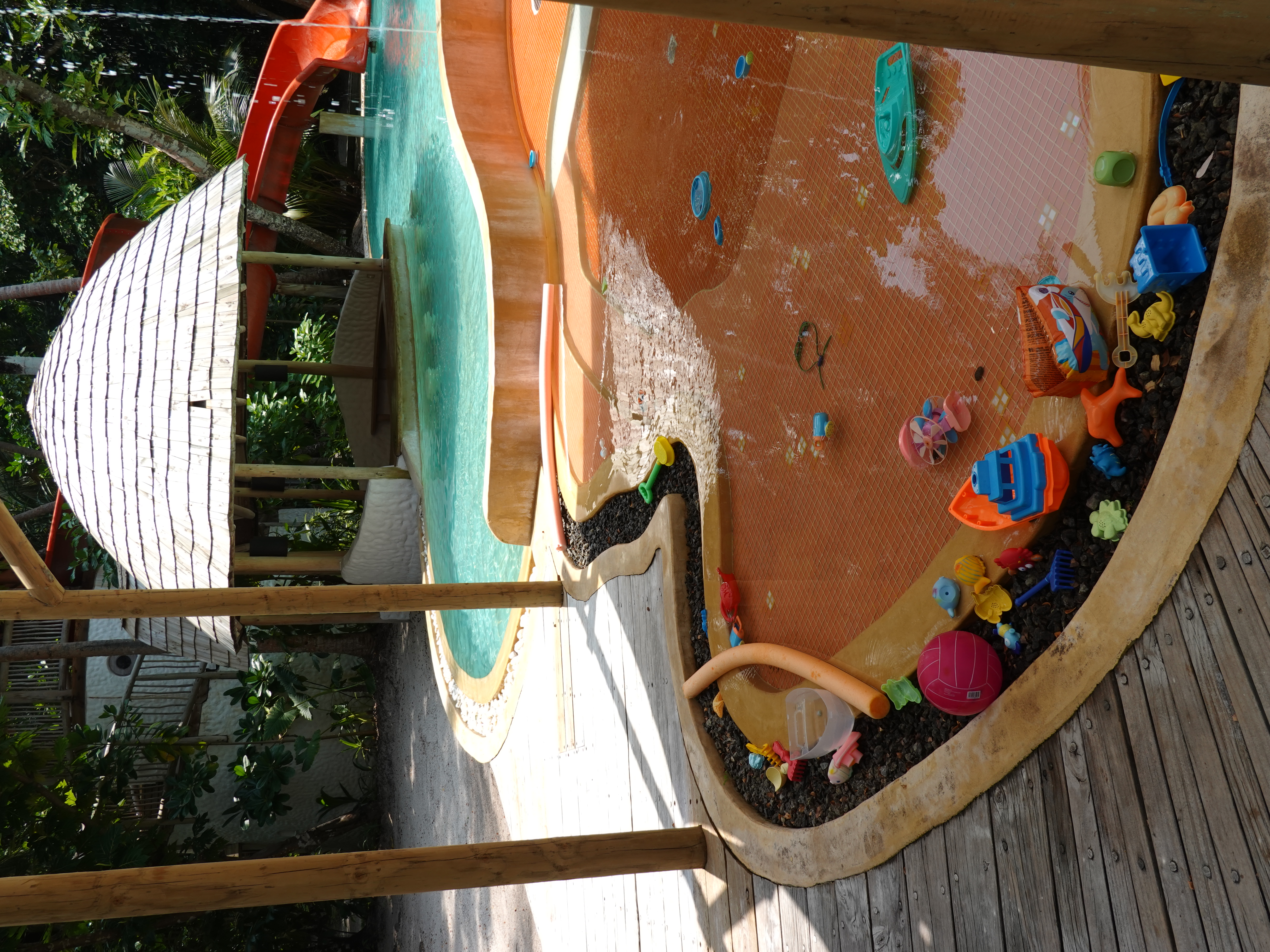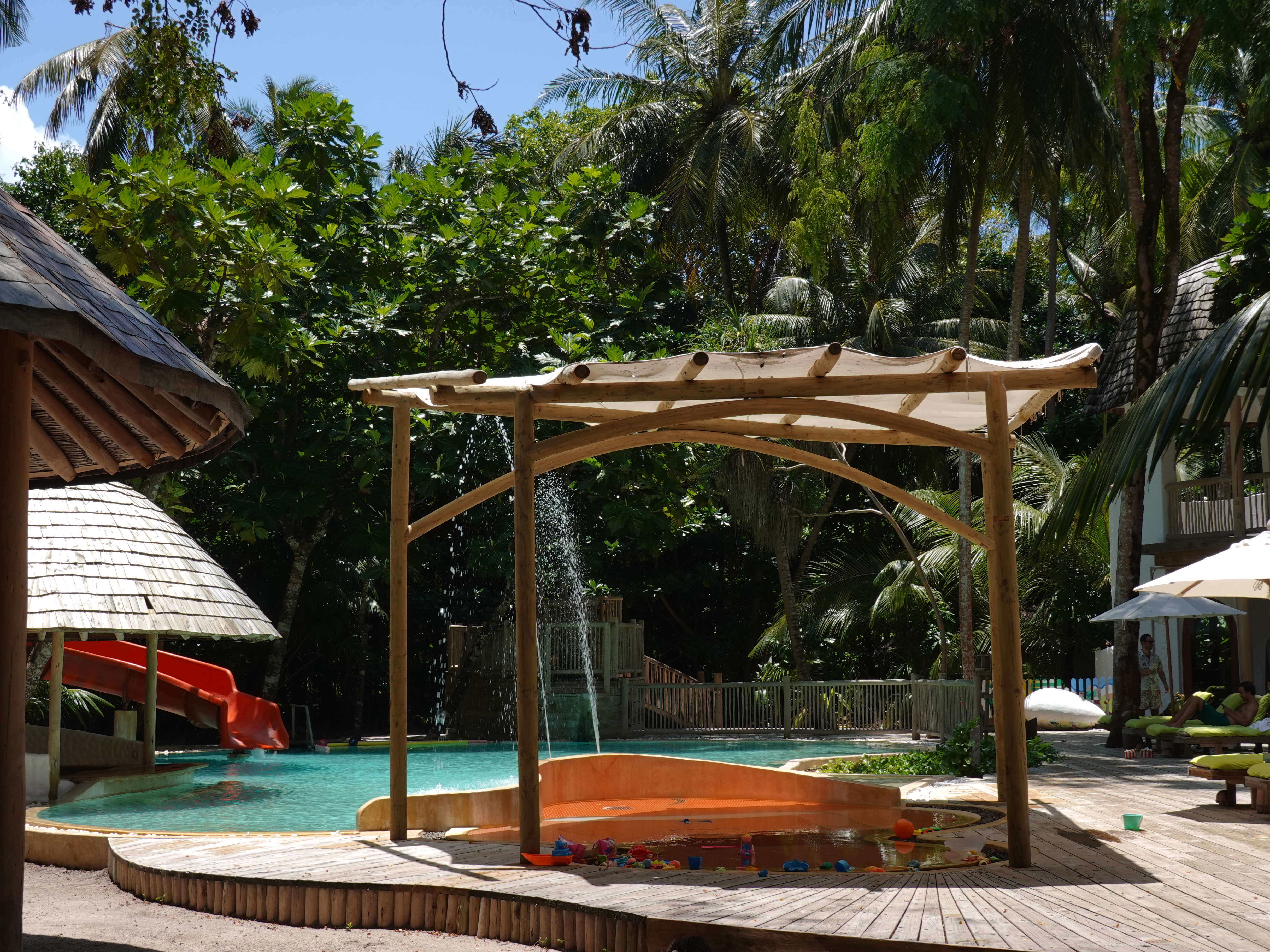 It may surprise some that Gili Lankanfushi has such a high place on the list given that it does not have a traditional kids club.
Gili has made a conscious decision not to have one, instead, they see the whole island itself as a playground for kids.
Through a variety of activities (complimentary and paid ones), they take an opportunity to educate the kids about the world and environment they find themselves in. Gili offers activities that feel like fun but are actually extremely interesting and information-packed. Of course, there is space for simple play but be ensured your child will not be bored.
You can choose between jungle cinema to lagoon surfing as well as the gardening sessions. The list is never-ending and the team at Gili will help you tailor those activities to your needs. Our son loved his kids' yoga session as well as the napkin folding class. He still folds napkins for us at home the way he learned it at Gili! Overall, Gili Lankanfushi is a great place to visit with family and kids. Firstly, there are babysitting services for the youngest. However, children will love to accompany you on all the adventures on offer. Therefore, they're unlikely to get bored! Otherwise, most of the rooms are spacious enough for several guests. Lastly, your excellent Mr or Ms. Friday will always be near to help you entertain the little ones.
Read my full review of Gili here.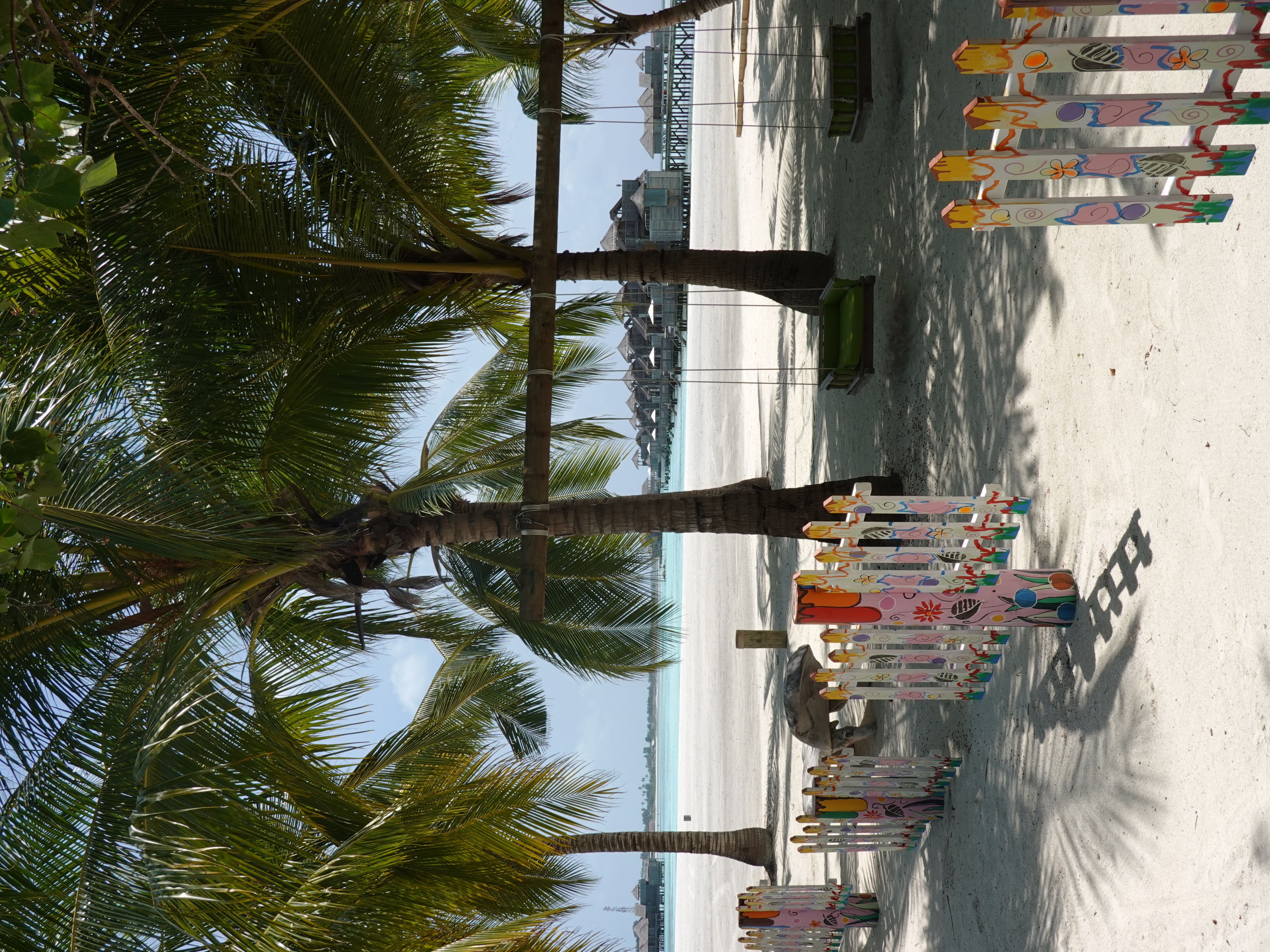 SONEVA JANI
Like its sister property, Sovena Fushi, Soneva Jani is a dream destination for families with kids of all ages. The only challenge with Soneva properties is that they are so good, that they make future traveling a little bit complicated. Nothing will be simply ever as good. Especially if you consider family-oriented holidays.
Soneva Jani also has "The Den", in this case, a two-story kids club in the forest with dedicated toddler and teenage areas. Trust me, it doesn't matter if your child is 12 months or 12 years old, they will find something exciting to do here!
This technology-free kids zone is action-packed activities such as the Pirate Ship, a private pool, or a zipline through the trees and waterfalls. Also, there's plenty to discover indoors, from the soothing sensory areas for toddlers to Lego and dressing-up rooms to a bar serving mocktails for teenagers. Your child (or you) can even have a go at a DJ booth or create their own music on piano steps.
As per accommodation, you can choose between beachfront retreats with freshwater pools and incredibly spacious overwater villas with slides. Also check the current "Family Offer" which allows a complimentary full board stay for children under 15, with signature child-friendly experiences!
Read my full review of Soneva Jani here.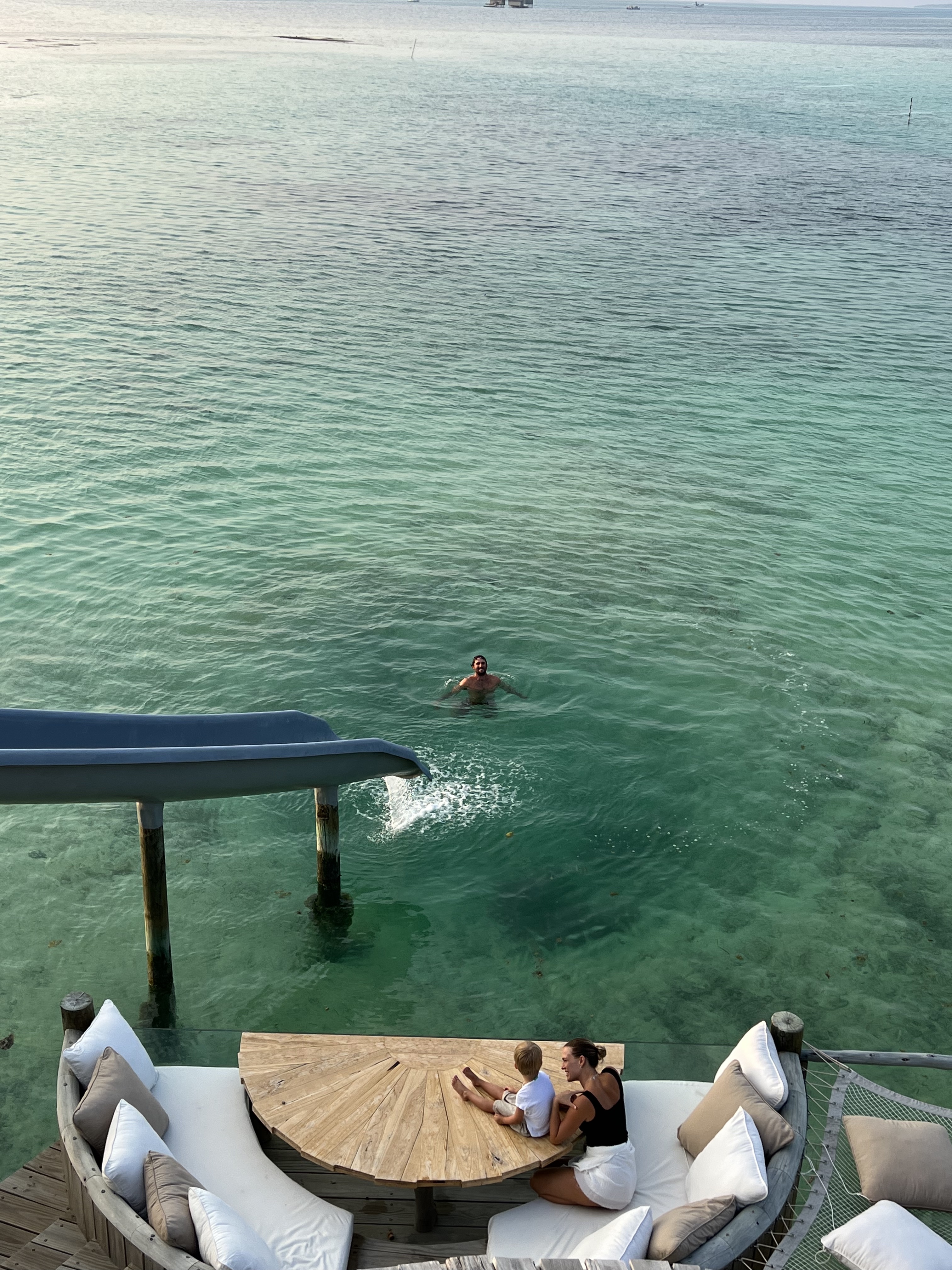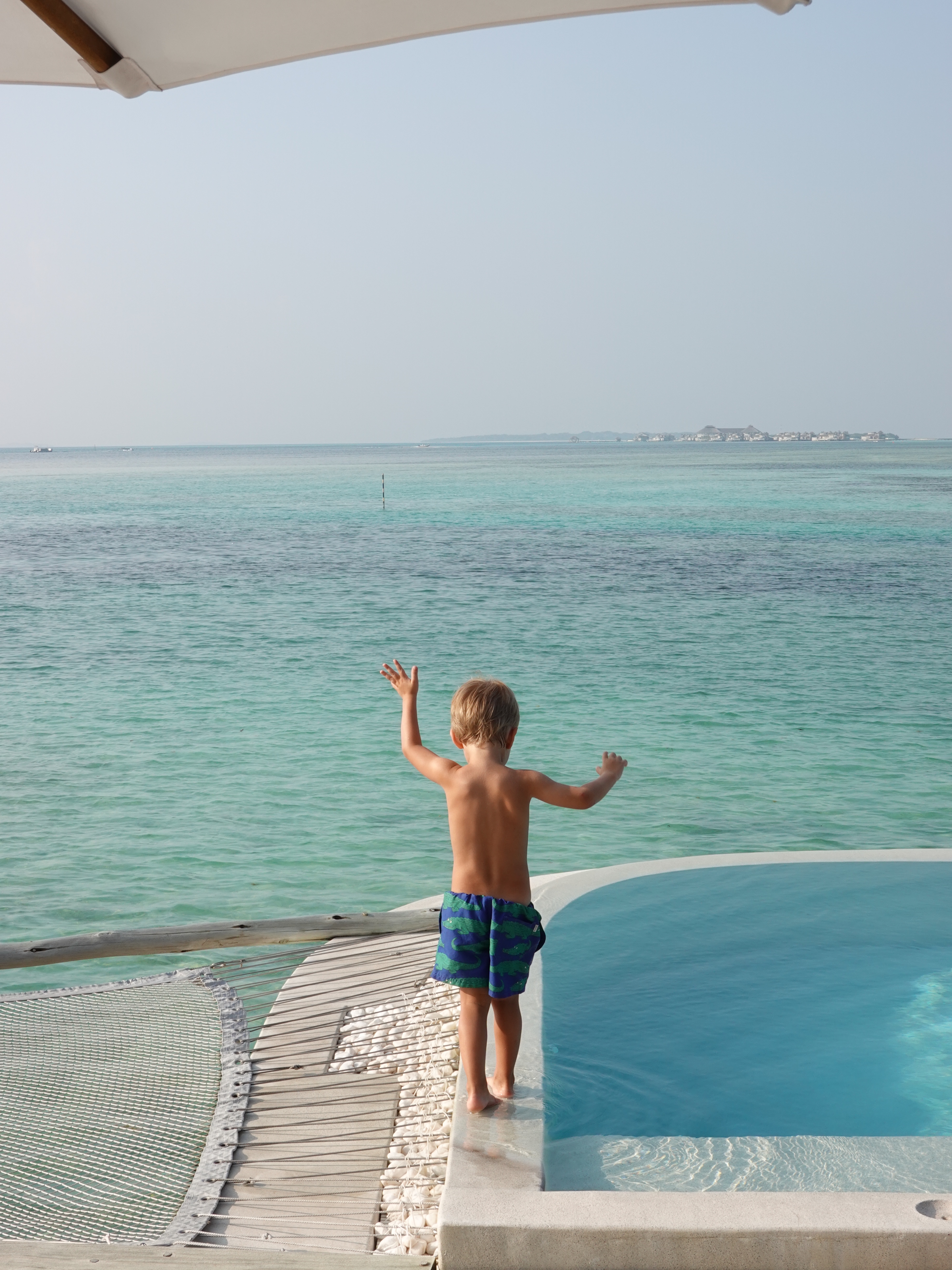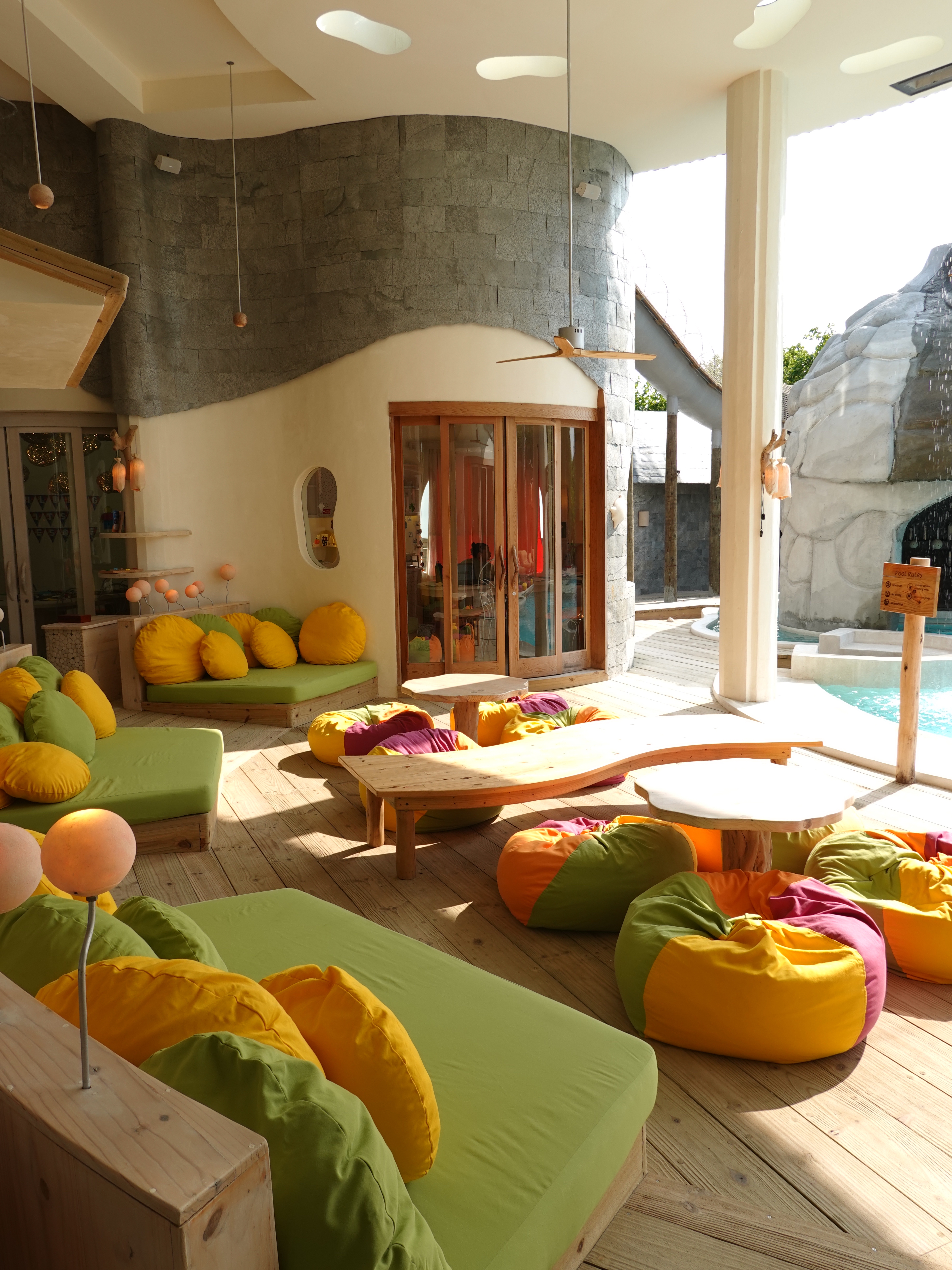 RITZ CARLTON FARI ISLAND
All the accommodation at the Ritz-Carlton Maldives gives plenty of space for families.
That said, it is the Ritz Kids Club that is the real attraction and magnet for the families. Kerry Hill designed this to look like a futuristic hobbit house. Again, even parents will enjoy spending some time here!
Inside, the kids will enjoy every activity you can think of, from waterslides to face painting. I found an introduction to tennis a really great experience although my son loved the cupcake decorating as well as the pizza-making class!
With full-day sun, the shaded outdoor pool comes in very handy and kids of all ages will love the slide and the fountains!
Also what stole his heart (and mine) was the Nemo cuddle toy as well as a tiger backpack that waited in the room on our arrival. On the last night, we were even surprised with a tepee. Of course, my son decided to sleep there!
Last but not least, a lot of beautiful memories were made by having a lot of time together to enjoy our meals (and seeing our son have his first sushi in his life!), cycling around the island, and endless hours spent at the pool!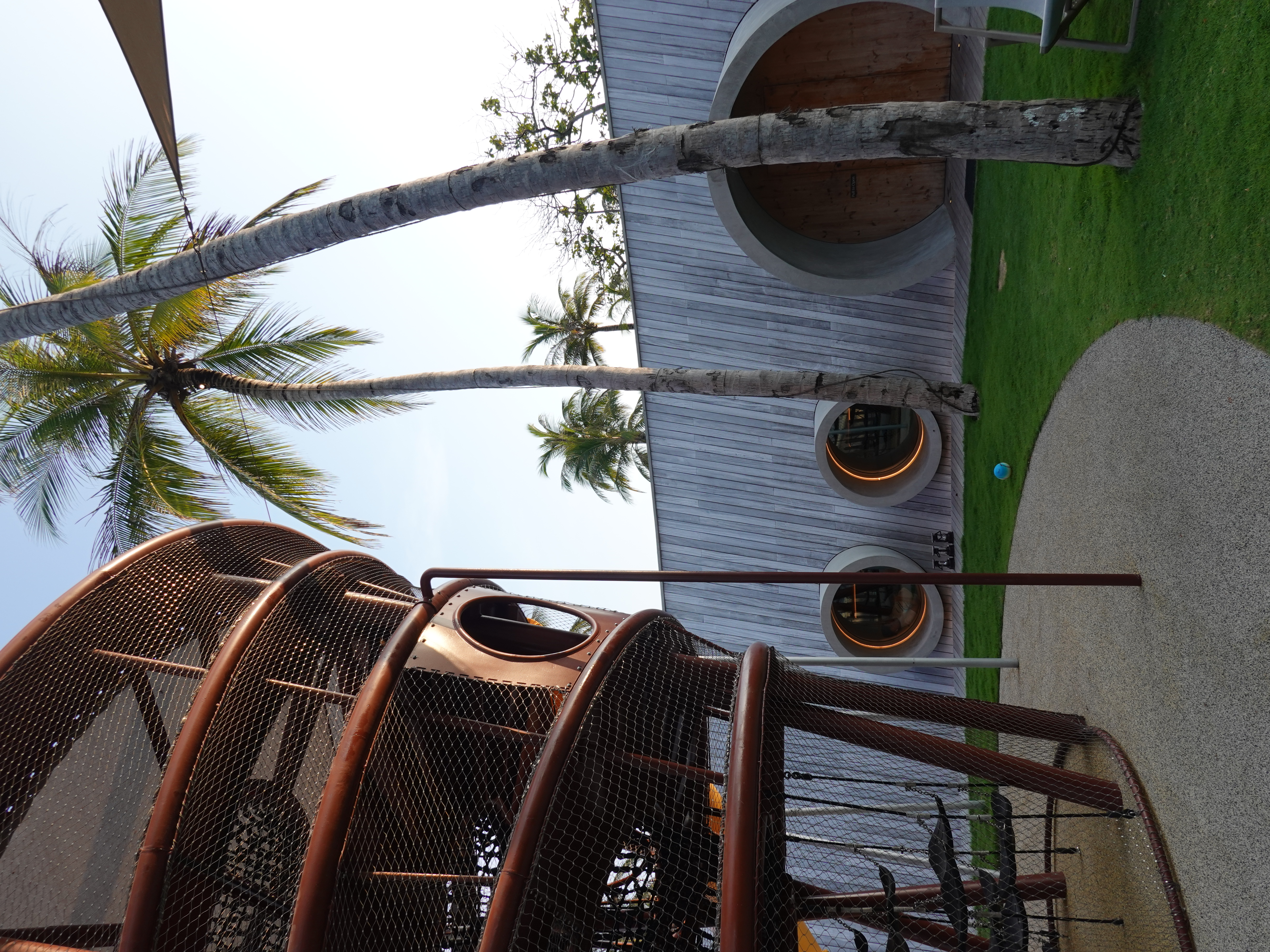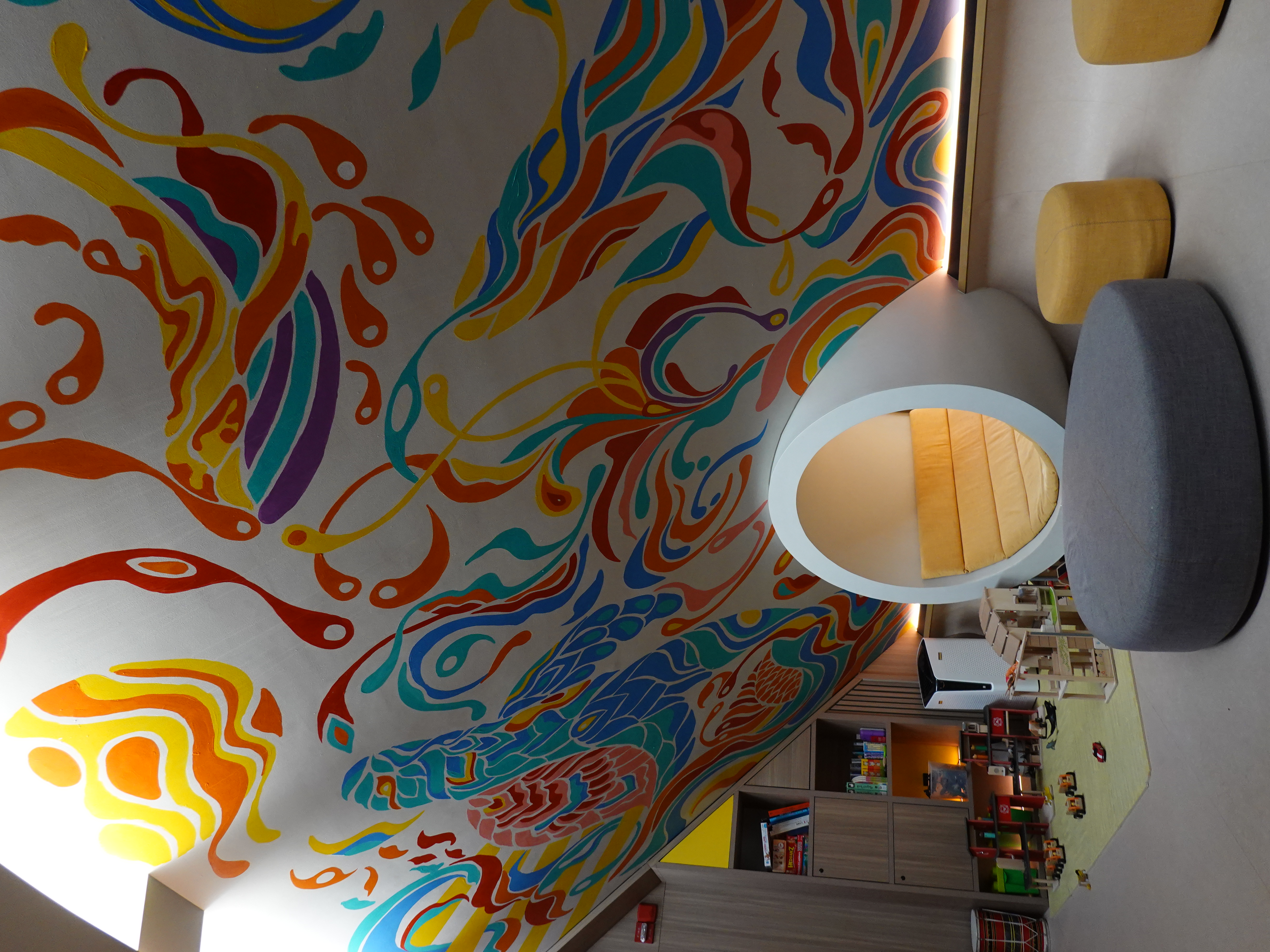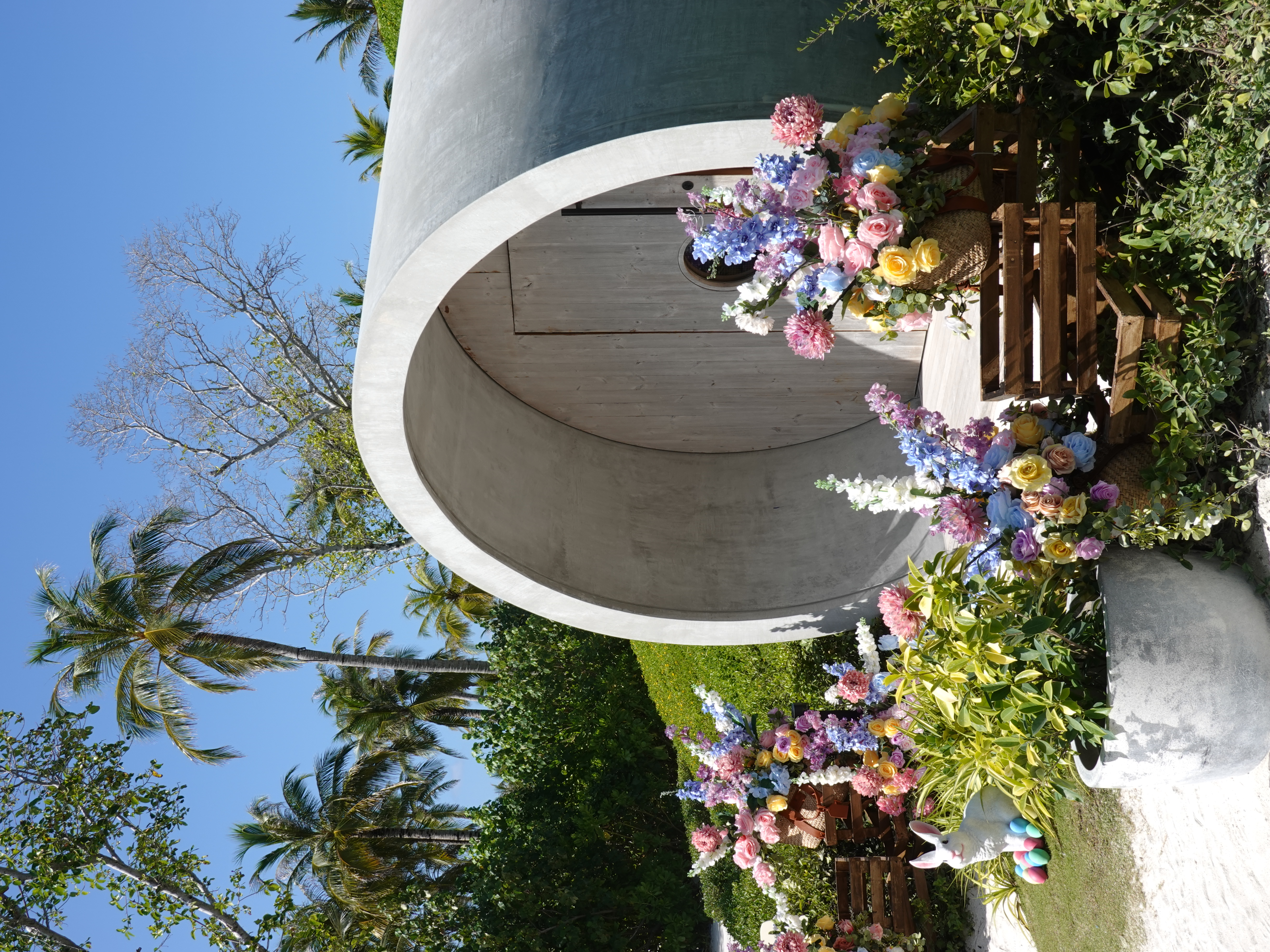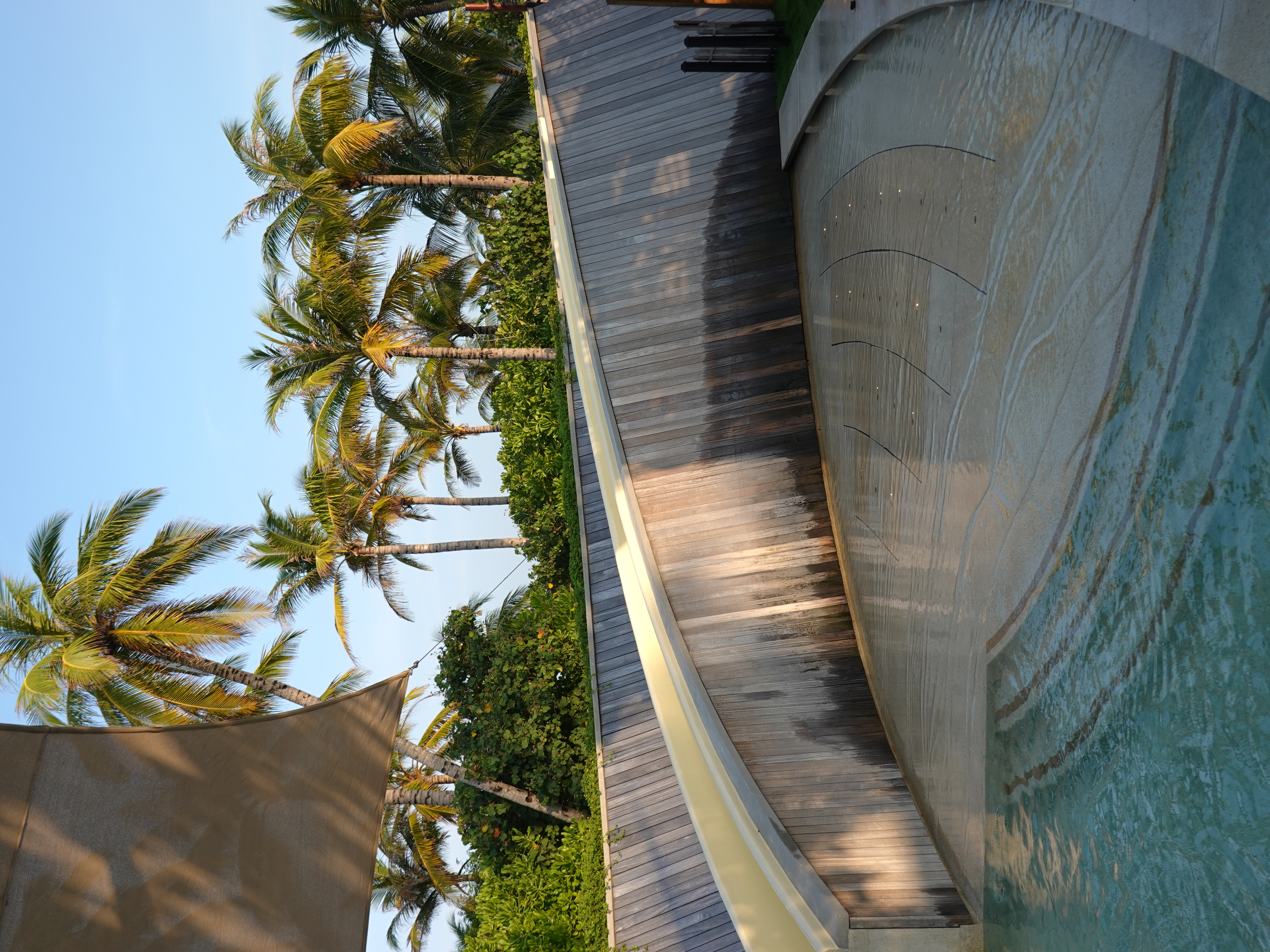 PATINA
The reason why Patina made it to this list of 5 family-friendly resorts in the Maldives is because of Footprints – its kids' club. And even more precisely because of the staff who work there under the guidance of Edie.
Footprints is actually more than a kids club, it is an experimental & educational activity center. Here your kids are given the space and freedom to explore and create. But to be honest, what gets many kids most excited is The Fab which is a 3D printing and laser cutting technology room. Here your children can turn recycled ocean plastic into models using 3D printing and laser cutting technology. Imagine designing and actually bringing to life through a 3D technique a race car!
What I enjoyed as a parent is seeing my son take part in educational activities about marine life and cooking classes. Children can also use paddle boards and kayaks. But what is really special is that every child's first scuba diving class is complimentary and the resident marine biologist will teach them the importance of biodiversity and caring for coral. Beautiful right?
When it comes to accommodation, the standard one-bedroom villas would be too tight for a family with two kids, especially if they have different sleeping schedules. This means you would need to opt for 2-bedroom villas which are relatively expensive.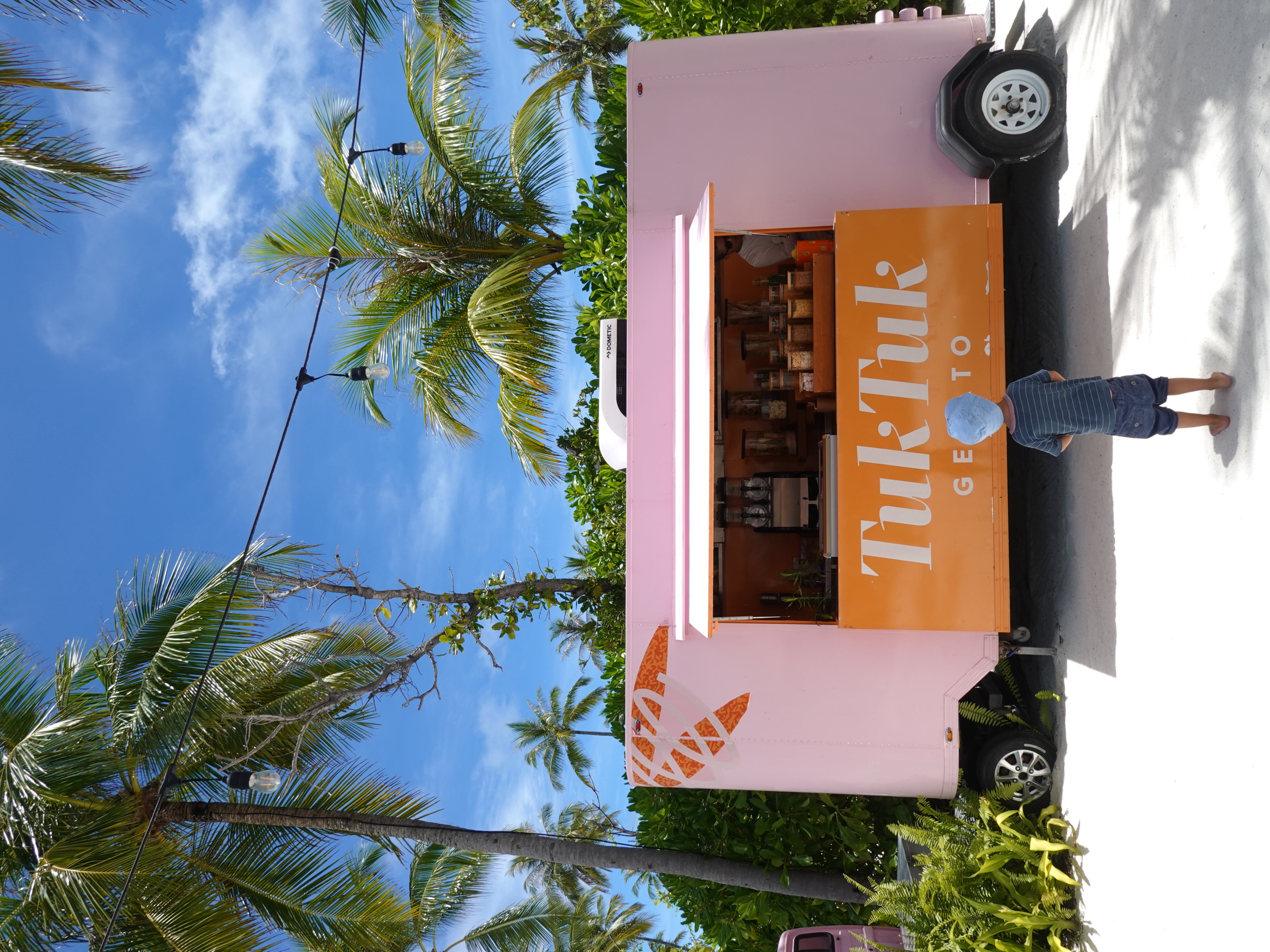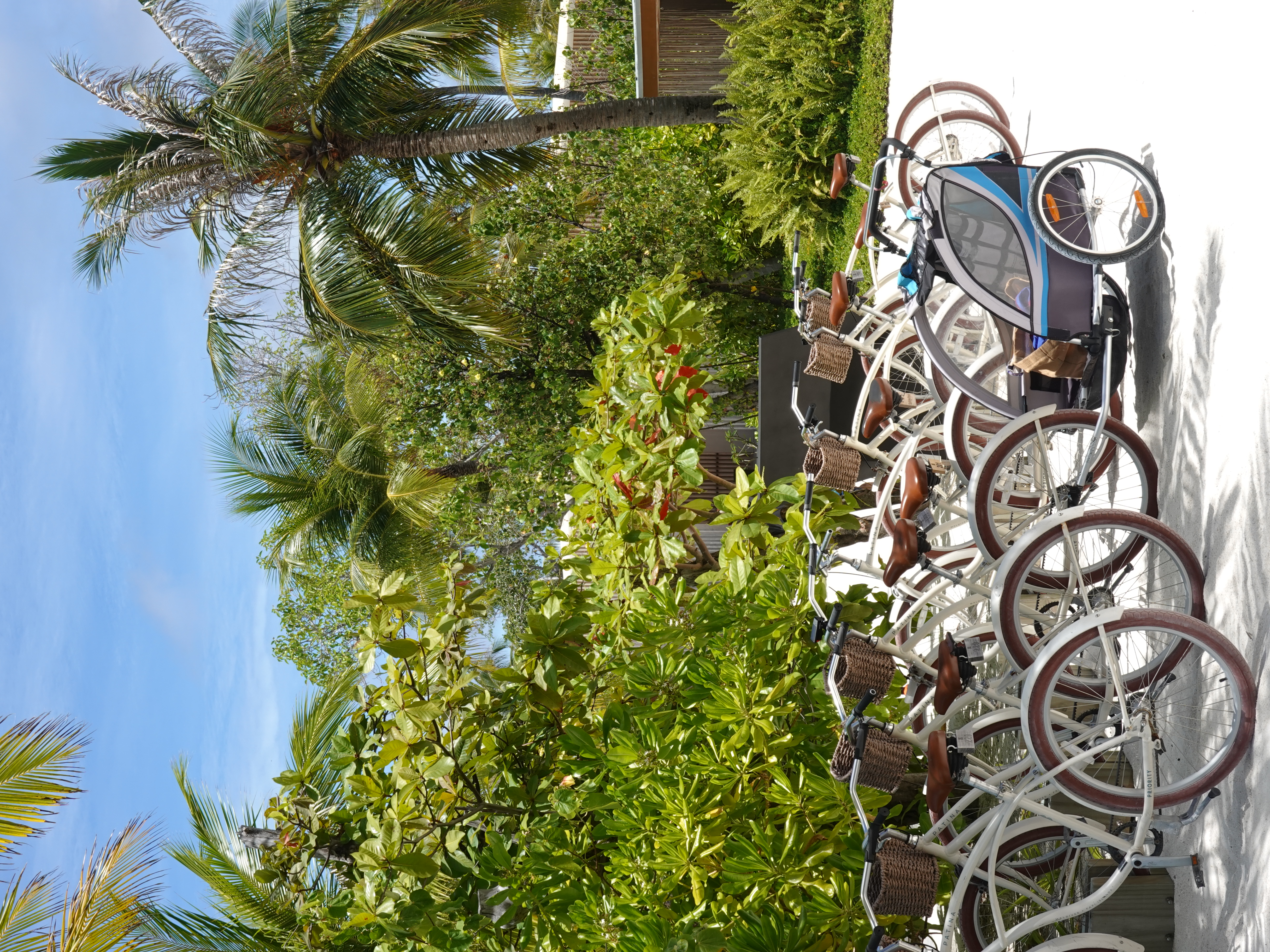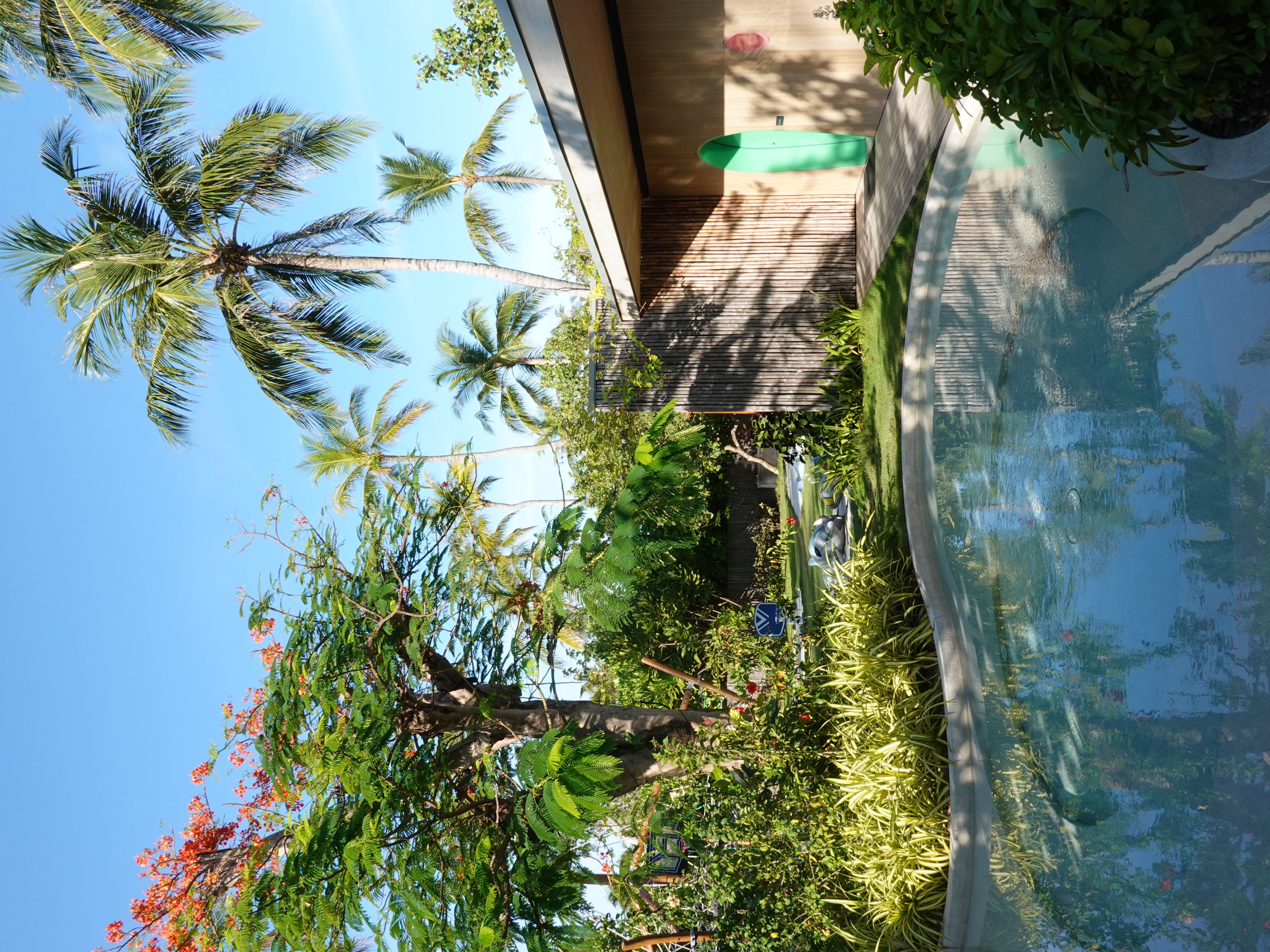 WHAT YOU NEED TO CONSIDER
The flight itself, depending on where you come from, is a challenge with small kids. From what I have seen kids aged 6 and above do significantly better than the little ones, but this will also be very child specific.
Some resorts require getting on a seaplane. To be honest, the seaplane, as much as it is an incredible experience, was also not the easiest ride. Some opt to choose resorts that can be reached through a boat transfer to avoid the "joys" of seaplane, but for others, it may be an adventure in itself.
The price of such a family holiday is rather high, if not exuberant. If you calculate how much it costs to fly a few members of your family to Maldives, and that add some transfers and a family villa to it, with some activities and food for all, it can end up being a scary amount.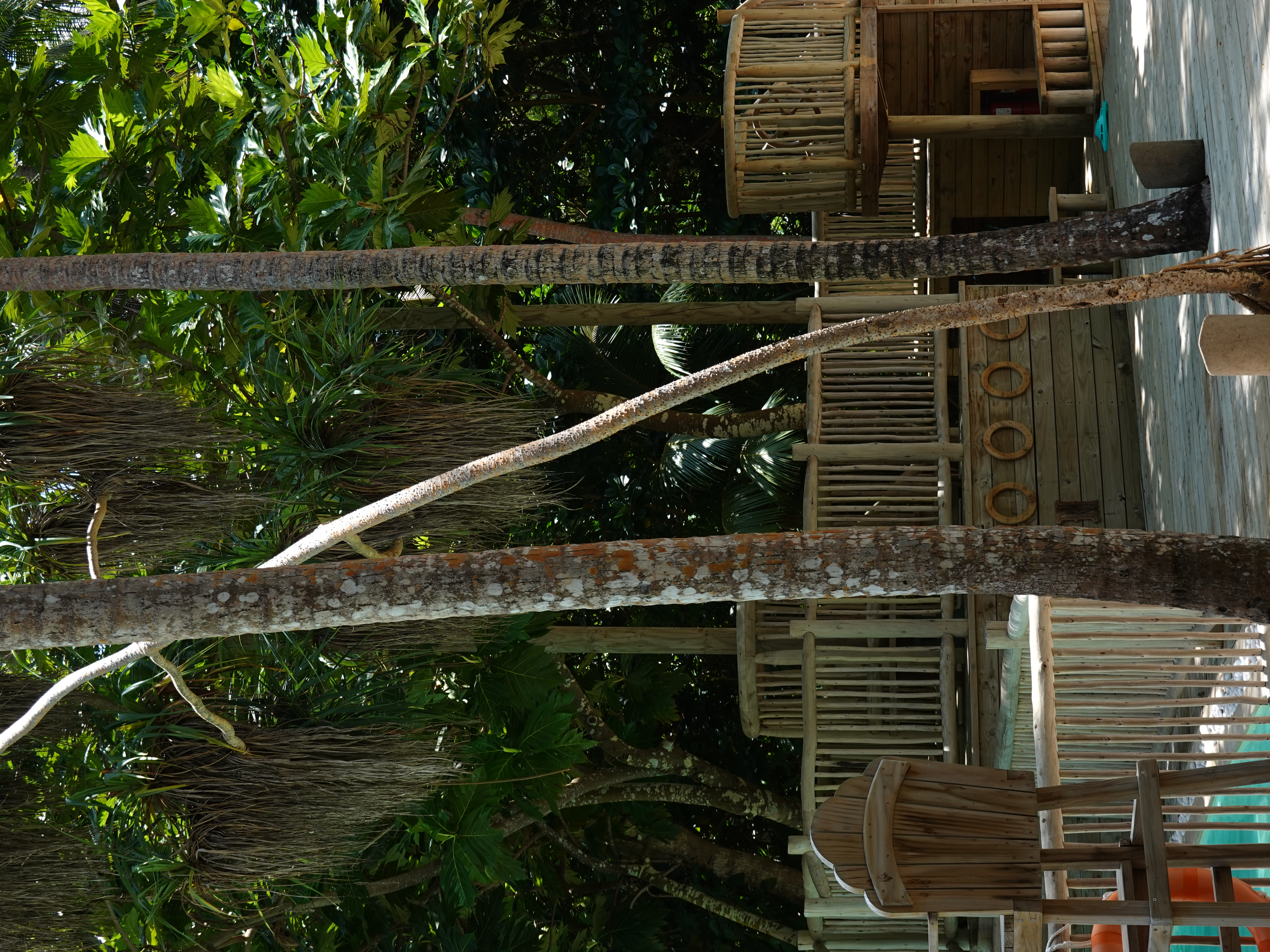 FINAL TIPS FOR FAMILY HOLIDAY IN THE MALDIVES
The Maldives really are one of the most special family-friendly destinations. And the hotels really have upped their game in recent years to make sure that both the children and their parents can fully enjoy the time. I hope that the above list helps you choose your next dream family gateaway!
Enjoy,
Marta // Voyage Provocateur