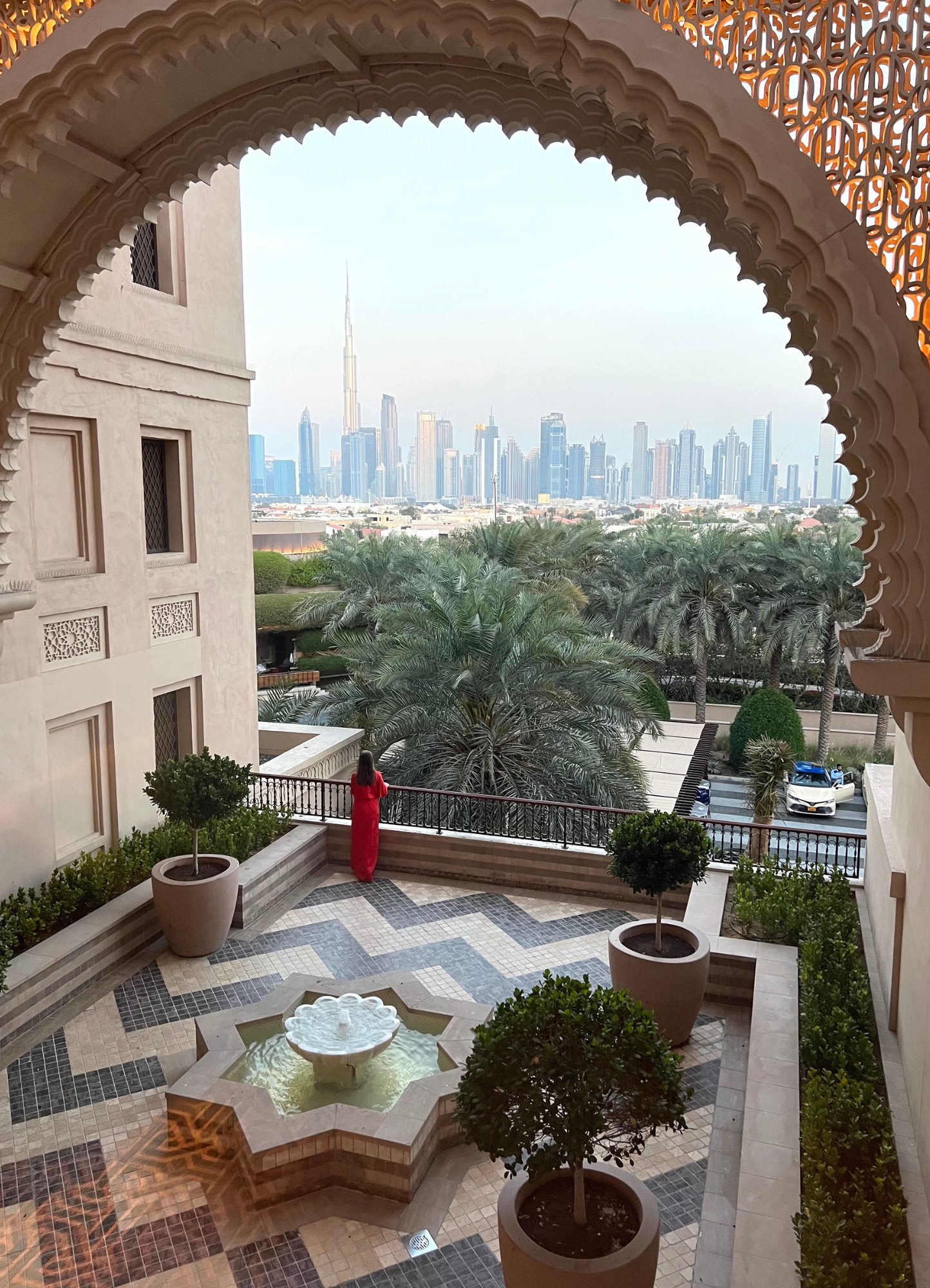 DUBAI FAMILY HOLIDAYS – Plan your perfect trip
Are you going to Dubai on a family holiday and want to plan a perfect trip? Then you have come to the right place.
In this guide, I will run you through the key elements of ensuring a great time for your family, including your kids.
To make the planning easier I have selected the best hotels, beaches, restaurants, and activities including those secret spots only locals know about.
Let's dive in!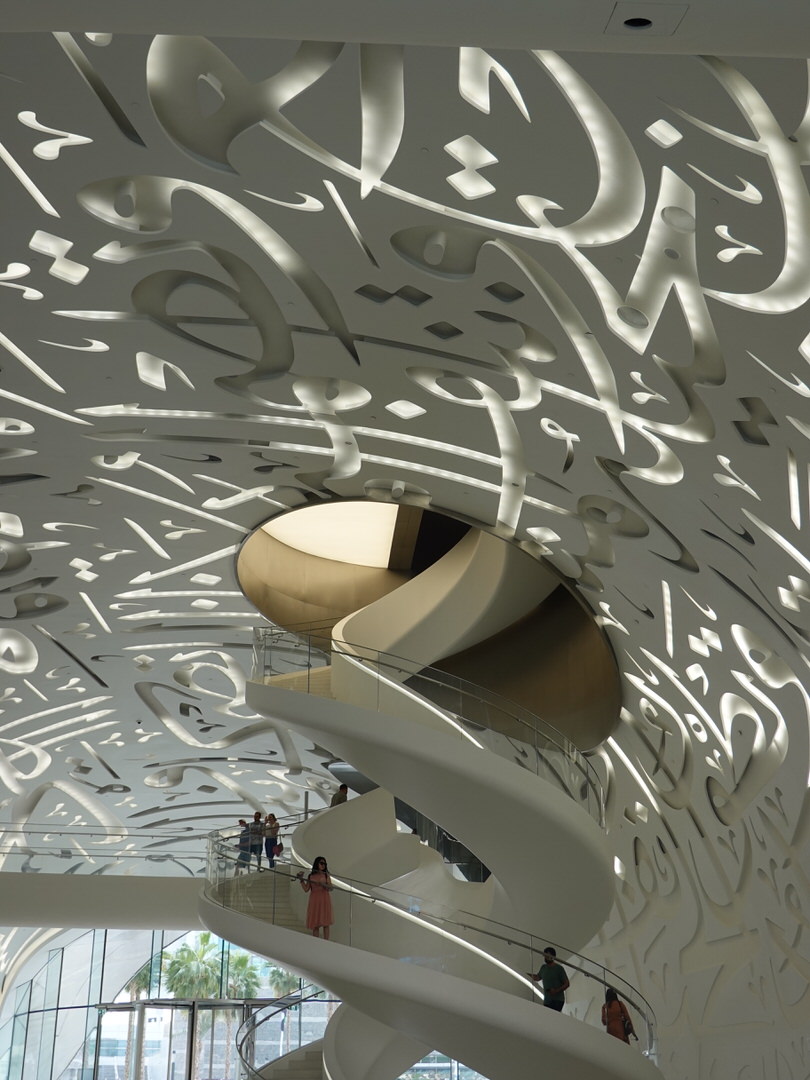 DUBAI FAMILY HOLIDAYS – IS IT WORTH IT?
It's no surprise that Dubai is a popular destination for family holidays. It has many amazing beach hotels and resorts. These are family-friendly as well as perfect for children of all ages.
Moreover, many have kids' clubs! Additionally, there are many sights and activities to keep the whole family entertained. For, where else can you visit beaches, water parks, and world-class theme parks so easily?
However, it's hard to know where to start when booking a Dubai holiday. Because there are so many great things to do and places to stay. Fortunately, you've found the ultimate guide to family holidays in Dubai!
So what are we waiting for? Let's dive in and plan the Dubai family holiday for you!
CHECK OUR GUIDE TO TOP 5 FAMILY-FRIENDLY RESORTS IN THE MALDIVES HERE 
IS DUBAI SAFE FOR FAMILIES?
Overall, Dubai is a really safe place to visit with your family. Firstly, the exclusive hotels and resorts have great staff and often have private areas or beaches. Additionally, you can get around easily by car. Furthermore, many attractions such as malls and theme parks are completely safe for families with kids.
However, you may want to pick when you go carefully. Obviously, your little ones might not like the extreme heat you get in Dubai in the summer! Therefore read on when is the best time to visit Dubai with your family.
READ ABOUT DUBAI 12 COOLEST RESTAURANTS HERE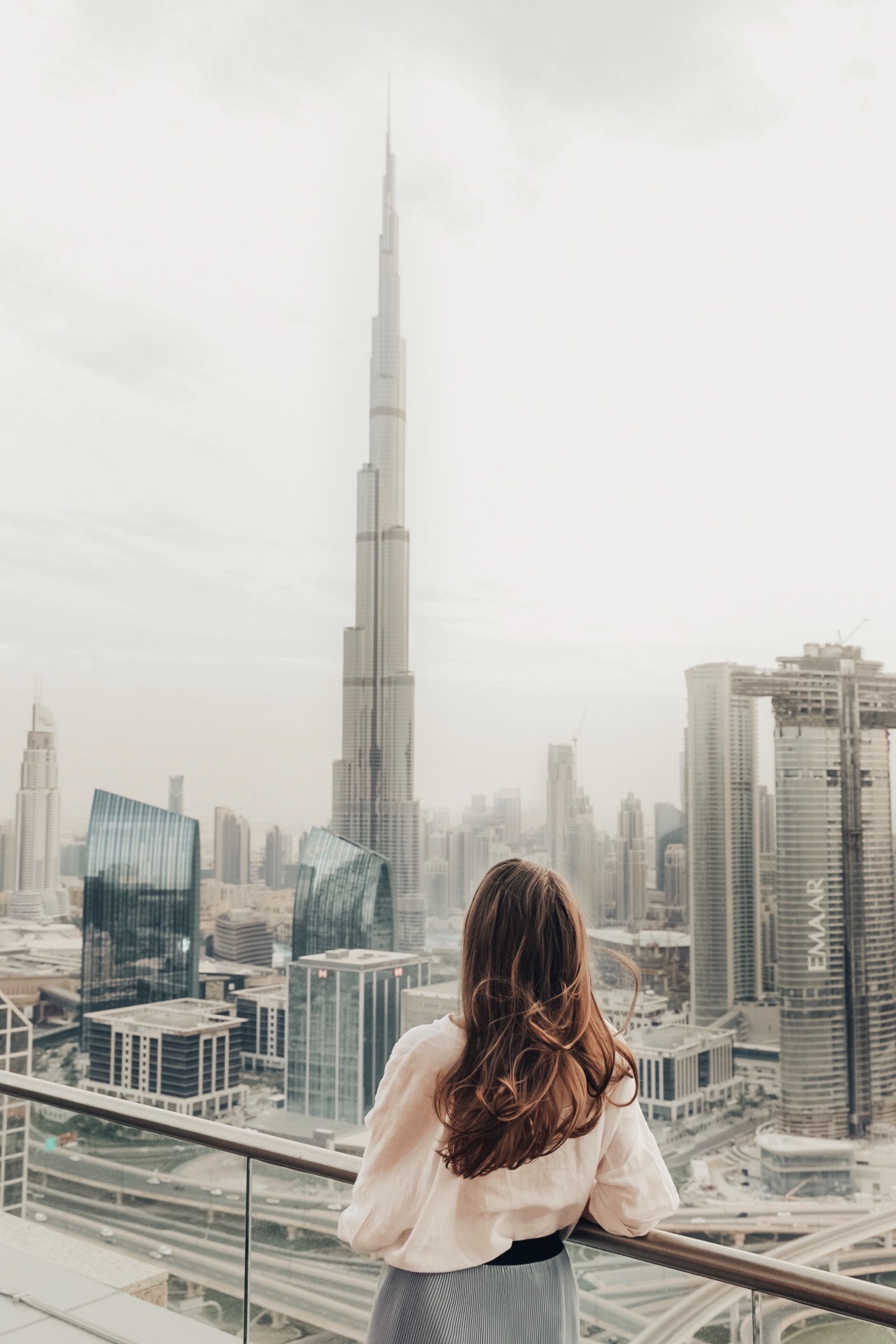 BEST TIME TO VISIT
Dubai is in the Middle East and has two main seasons: a hot and rather dry summer and a milder and therefore more pleasant winter. Therefore the best time to visit Dubai very much depends on your family's preferences and your budget.
As such – generally, the best time to visit Dubai for family holidays for not too hot weather and a wide range of outdoor activities is during the winter months from November to April.
However, if your family holiday to Dubai should be more on the budget side and you can handle the extreme heat, the summer months are an option too.
FINAL TIP: Look into the transitional months of April and October which offer both good weather and considerably lower costs than during the peak season.
CHECK MY GUIDE TO BEST & WORST TIME TO VISIT MALDIVES HERE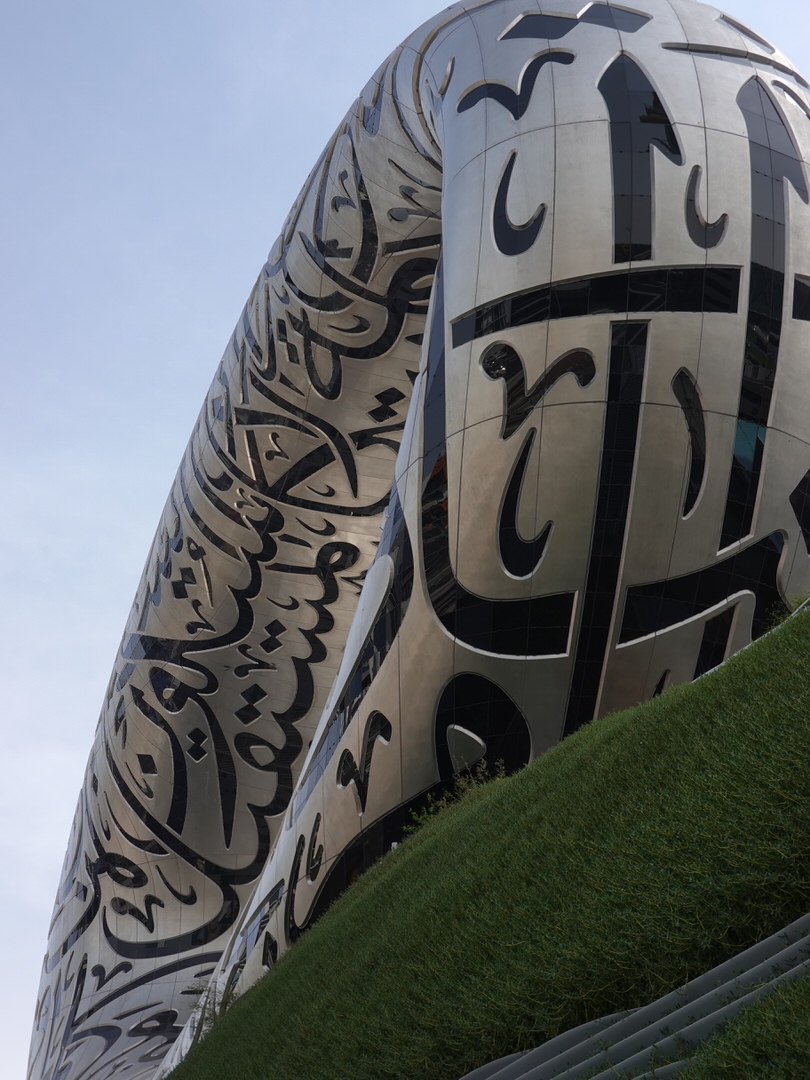 WHAT TO KNOW BEFORE YOU GO?
To have the smoothest, most fun family holiday possible, here are some tips. Firstly, check the weather before you book or do some activities. It can get extremely hot from June to August which may not be nice. However, on the bright side, Dubai's temperature stays balmy during winter.
Also, some rides at water parks or theme parks might have height or age restrictions. Therefore, check these ahead of time online to avoid disappointment!
Otherwise, because Dubai is a Muslim country, it is important to dress and behave modestly in public. Moreover, make sure you are respectful during Ramadan.
10 BEST FAMILY ACTIVITIES IN DUBAI
There is so much to do in Dubai for families of all sizes and kids of all ages. Furthermore, there are great choices for all types of weather and times of day. Thrill-seeking kids will love a trip to one of Dubai's world-class theme parks or a dune-bashing trip. However, there are more relaxing, educational activities too, such as the aquarium. Read on to discover our ten favorite family activities in Dubai!
Whatever your preference, holidays in Dubai have a lot to offer for families:
1. VISIT FAMILY-FRIENDLY BEACHES
Most beaches in Dubai are perfect for the whole family. Beaches close to the city might be busy but have all the food, drink, fun activities, and facilities you need. For example, ride a camel by the Jumeirah Beach Residence. However, there are quiet beaches a short drive from the city too. The Black Palace beach is perfect for swimming and is often empty! Check the section on the best family-friendly beaches in this article for more details and tips.
2. THEME PARKS
Dubai has some of the best theme parks in the world! Adults and kids alike will love them! Our top pick would be IMG Worlds of Adventure which is the world's largest indoor theme park! Otherwise, don't miss a trip to Legoland Dubai!
3. AQUARIUM & UNDERWATER ZOO
Firstly, this is one of the biggest indoor aquariums in the world! Moreover, it has a great location in Dubai's main shopping mall. There are more than 140 different types of sea creatures to see here! Additionally, you can take a tour in a boat with a glass bottom, or learn scuba diving!
4. DUBAI MALL
With more than 1,200 shops, there is something for everyone at the Dubai Mall. However, kids will also love the Mall's ice rink, go-karting, or KidZania. KidZania is a big model city where kids play at being adults and can try out their dream job. Afterward, grab a bite at one of the mall's hundreds of food places. We would recommend a visit to the mall's very own Chinatown or planning a nice family brunch!
5. DUBAI DESERT SAFARI
'Dune bashing', driving a 4×4 over the sand dunes outside Dubai, makes for a thrilling trip for older kids! However, the desert safari also has gentler opportunities such as camel rides or henna tattoos, as well as a delicious barbecue dinner. Finally, for families seeking even more adventure, try quad biking or sand skiing!
6. DUBAI MIRACLE GARDEN
The Dubai Miracle Garden is the world's largest natural flower garden. Therefore, it has more than 150 million flowers to enjoy! Additionally, kids will love attractions such as the Smurfs Village or the Butterfly Garden. Finally, there are live shows and great places to eat and drink.
7. DUBAI DOLPHINARIUM
This is the perfect destination for families who love animals. Here, you can enjoy amazing shows where dolphins and seals perform impressive tricks. Afterward, you can even get a photo with one of the star dolphins! However, for a truly unforgettable experience go for a swim with one of the dolphins! With an adult, kids from 5 and up can enjoy this once-in-a-lifetime chance.
8. WILD WADI WATER PARK
Wild Wadi is one of the best waterparks in Dubai if not in the world! Here, families will find all manner of thrilling rides. Moreover, they'll keep you cool in the heat! Finally, unwind at one of the park's many tasty restaurants with amazing views of the Burj Al Arab.
9. DUBAI CREEK
Dubai Creek is the historic waterway running into the center of the city from the Arabian Gulf. Here, there are plenty of lovely places for a stroll with a cool breeze such as parks and souks. However, kids will love attractions such as the Museum of Illusions and Children's City! Children's City offers a safe place for kids to have fun and learn in places such as the planetarium.
10. DUBAI FOUNTAIN SHOW
The Dubai Fountain Show happens on the huge lake in front of the tallest building in the world, the Burj Khalifa. Every 30 minutes each evening you can see an amazing show of water fountains and lights. These seem to dance to a range of music, from classical to modern, in jaw-dropping displays. Indeed, some of the jets shoot more than 140m into the air! Furthermore, you can take a boat trip on the lake during the show to get even closer to the action.
TOP TIP: While in Dubai you are only 1.5 hours away from Abu Dhabi which is extremely family-friendly and has a lot of activities for kids such as Warner Bros or Ferrari World.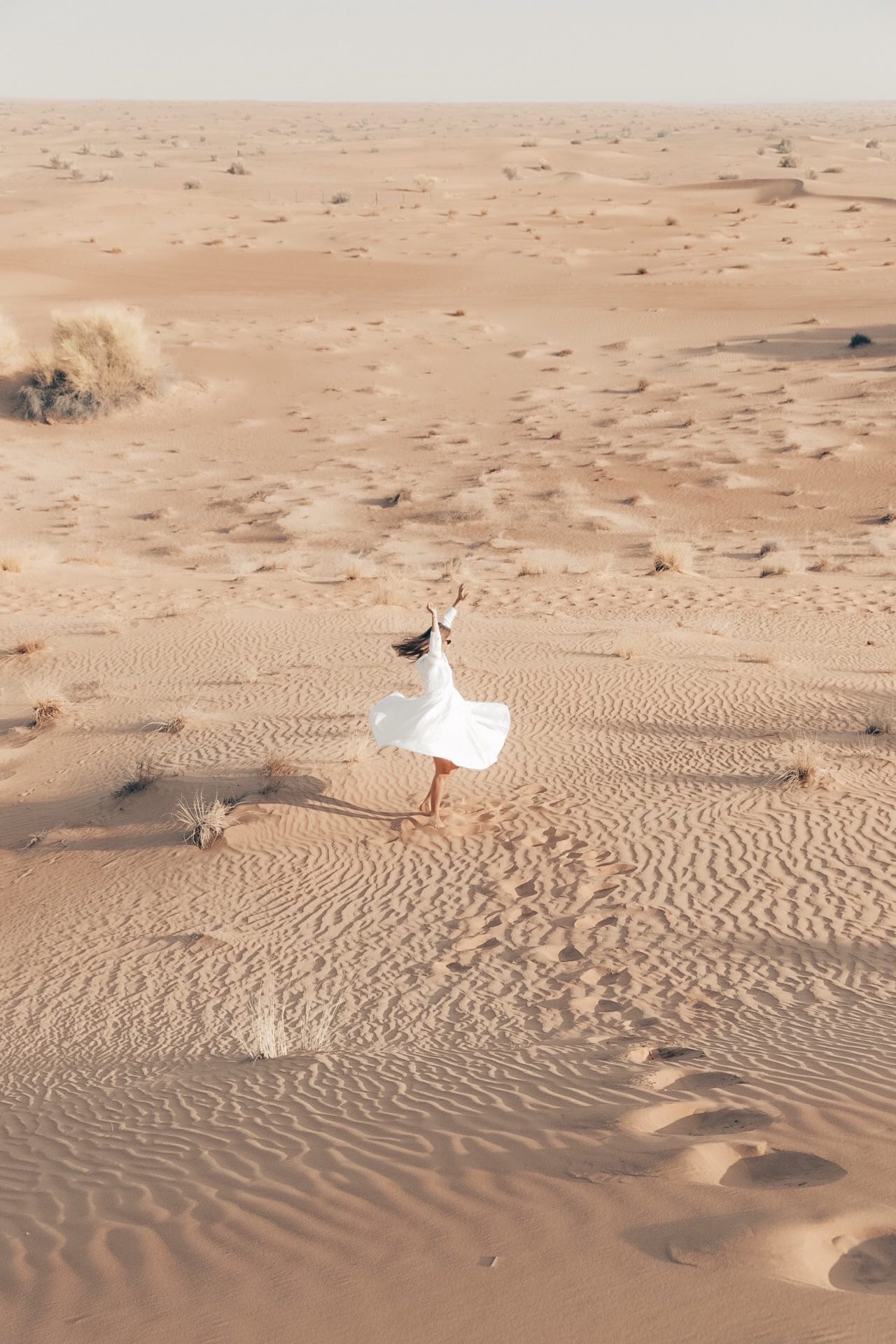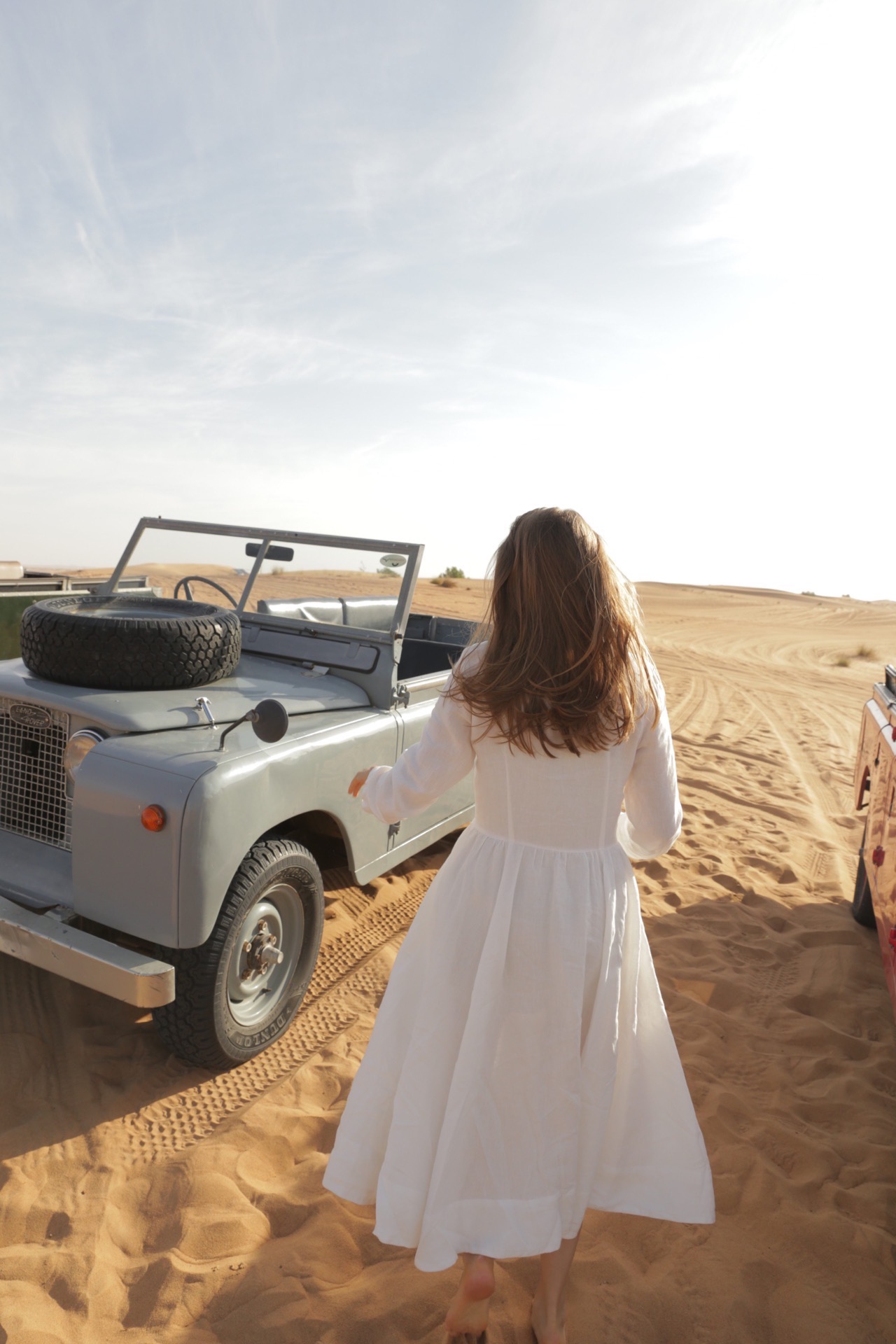 BEST HOTELS FOR YOUR FAMILY HOLIDAY IN DUBAI
Dubai's hotels also make it a great place to visit with kids. Many have safe, fun kids' clubs for the little ones. Otherwise, you can find hotels with private beaches, pools, and play areas. Also, there are options to suit different tastes and budgets. Finally, they are some of the coolest, tallest buildings in the world. What kid wouldn't want to stay in a hotel that looks like a spaceship?!
BEST FOR:
Amazing views of Dubai's skyscrapers from across the water
Free entry to the Palm's water park and underwater aquarium
Firstly, staying at the Palm is like staying in a comfortable, fairy-tale castle. However, there are also plenty of activities so kids won't get bored here. Obviously, kids will love the hotel's huge private outdoor pools. Otherwise, they can enjoy as many free visits to the Aquaventure Waterpark as they want! Finally, enjoy delicious food at one of the Palm's many restaurants. Ossiano even has an aquarium in it!
BEST FOR:
Amazing location on a private beach.
Unlimited access to Wild Wadi Waterpark.
This hotel has a cool, futuristic design kids will love. Moreover, you get an amazing view from all of the rooms. Otherwise, the Jumeirah Beach Hotel has five private pools to choose from as well as a private beach 1km long! Lastly, there's a great kids' club and plenty of fun, sporty activities for little ones to try.
BEST FOR:
An amazing Kids For All Seasons kids' center which is open until late.
This Four Seasons has incredible views both of the water and of Dubai's skyline. Definitely, it is on the more luxurious side for a family holiday. However, kids are most welcome and will love the pool and brilliant kids' club. Moreover, it has many thoughtful touches for kids like toy camels and miniature bathrobes in the rooms. Also, there are services such as babysitting. We stayed here with our kids (1 and 3 at that time) and they loved it!
BEST FOR:
An unbeatable location in the heart of the city.
A KidsOnly club offers amazing activities every day.
This luxury hotel has an amazing central location, close to all of Dubai's attractions. However, it also has 1km of private, white-sand beach and huge, beautiful gardens. Finally, the hotel even has its own water sports centre!
BEST FOR:
Amazing, Lego-themed rooms and facilities.
Free access to the Legoland theme park and waterpark when you stay for more than two nights.
If your kids love Lego, they'll LOVE staying at the Legoland hotel! Firstly, they will be surrounded by amazing Lego designs and features. Also, there is an outdoor pool and playground. Finally, they will have easy access to both the Legoland parks!
BEST FOR:
Travelers looking for an affordable hotel near Dubai's best theme parks.
The Rove at the Park is not quite as luxurious as some of the other hotels on this list. However, it is good for those on a budget or those who prefer to spend money on activities. Also, kids will love its decor and the tasty food on offer in its restaurant. Moreover, it has fun facilities such as a games area and a PlayStation lounge!
BEST FOR:
A free, private waterpark called Jungle Bay.
Free family kids' club.
Kids will adore the two exclusive children's pools in cool, shady spots. Otherwise, this hotel has fantastic food on offer including rooftop pizza. Finally, there are special play parks and the fantastic waterpark Jungle Bay is free for guests.
BEST FOR:
A peaceful, desert location an hour's drive away from the city.
Aladdin's Kids' Club and an adventure playground will keep your little ones safe and happy!
Bab Al Shams is perfect for families looking for a relaxing holiday. Here, you can all unwind in the middle of stunning architecture and natural beauty. Otherwise, there are gorgeous outdoor pools surrounded by palm trees. Also, eight delicious restaurants will serve whatever dish your kid would like.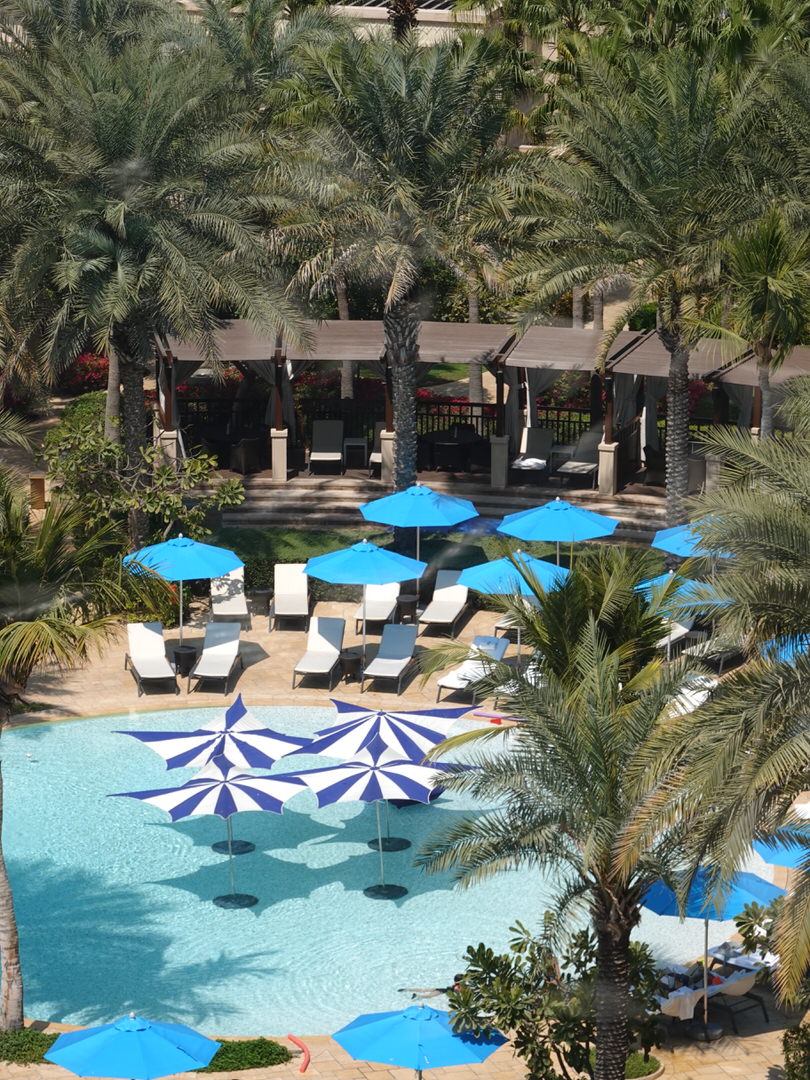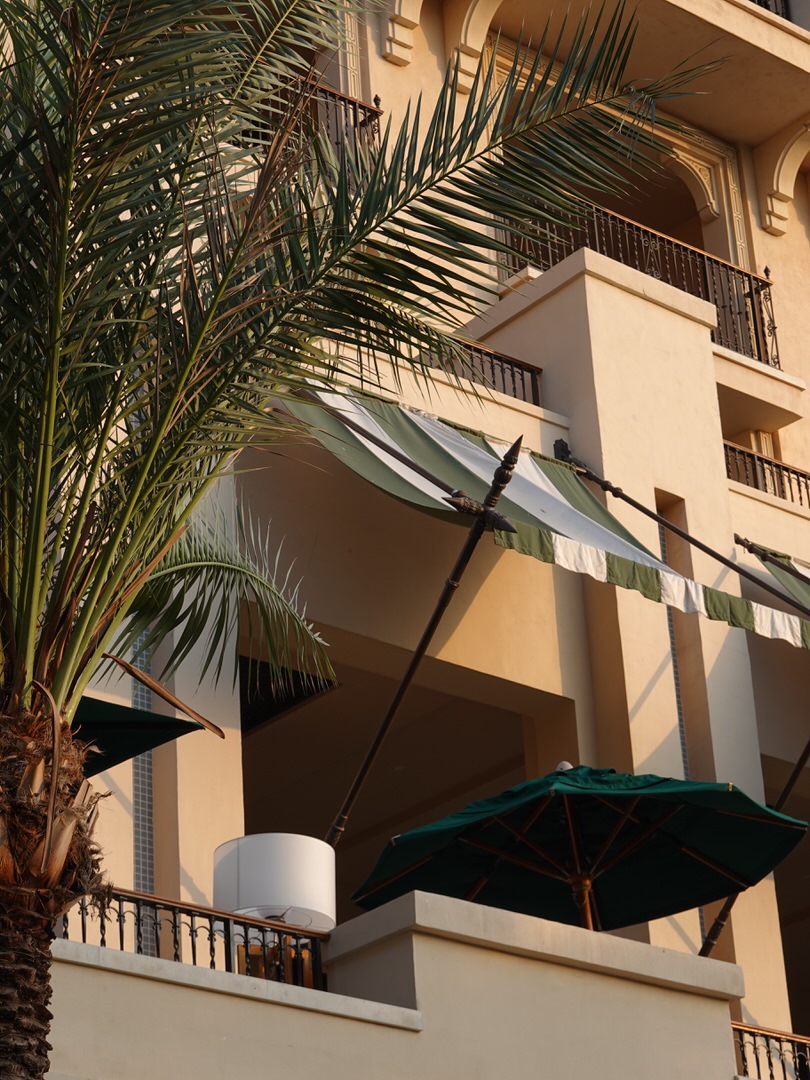 TOP FAMILY-FRIENDLY BEACHES IN DUBAI
We all go to Dubai to escape the weather and to spend some time on the beach. Dubai has several family-friendly beaches which are perfect for a day of sun, sea, and sand.
TOP TIP: Dubai is famous for being extremely hot so make sure to bring a lot of water with you, especially for the kids. Sun screen, especially high ones is also a must. Finally, plan the time of your family beach time. Mornings or late afternoons are often the best times to avoid the extreme midday heat in Dubai.
Here are some of the best family-friendly beaches in Dubai:
1. JBR Beach (Jumeirah Beach Residence Beach):
This is without a doubt Dubai's best family-friendly beach. You will find it in the calm Jumeirah Beach Residence area. This beach is not only known for its soft white sand but also for its clear blue waters. What also makes it great is that it has numerous cafes, restaurants, and shops. You will also find here a dedicated children's play area and even a jogging track. Therefore it is a very popular choice for families.
2. Kite Beach (Umm Suqeim Beach)
Kite Beach is another popular family destination. It is particularly known for the scenic views of the Burj Al Arab. You and your kids can enjoy beach volleyball and certain water sports here. Children will love the skatepark and trampolines. It is also very helpful that there are various food stalls and cafes, should you and your little ones get hungry.
3. La Mer Beach
This beach offers a fantastic mix of sun, sea, shopping, and dining. The beach offers various water sports, children's play areas, and a selection of restaurants. Finally, the Laguna Waterpark will keep all of the family members busy!
BEST FAMILY-FRIENDLY RESTAURANTS
We all know what difference it makes to eat at a family-friendly restaurant. The attentive staff, special children's menus, and kids entertainment can make a major difference in how successful the meal and the overall holiday end up being.
Luckily, Dubai has a great and wide choice of family-friendly restaurants. Being so international it offers a massive selection of cuisines to satisfy all tastes and age preferences. These restaurants typically provide child-friendly menus, high chairs, and a welcoming atmosphere for families.
TOP TIP: Before visiting these restaurants, it's a good idea to check their websites or call ahead to confirm the availability of child-friendly facilities and menus. Additionally, consider making reservations, especially during peak dining hours, to ensure you have a spot for your family.
Here are some of the best family-friendly restaurants in Dubai:
1. Ronda Locatelli:
You will find this restaurant in the famous Atlantis, The Palm. This Italian restaurant is known for its wood-fired pizza and pasta dishes. It's an excellent choice for families looking for a tasty and easy Italian meal.
2. Rainforest Cafe
While visiting Dubai Mall you should definitely visit the Rainforest Cafe. Your kids will love its jungle-themed decor!
3. Jones the Grocer
You can come here to enjoy breakfast, brunch, and lunch options. It is also a great choice for more healthy choices in case you have already had enough of pizza and pasta!
4. Shake Shack
Bring your family here for delicious burgers and shakes. Luckily, Shake Shack has several branches in Dubai so you can always make a visit regardless of where you are located. They offer a very relaxed and children-friendly atmosphere so it is another good choice while having your family holiday in Dubai.
5. Carluccio's
You may know it already from different countries around the world. Carluccio's is a great family-friendly Italian restaurant that never lets you down. They offer a dedicated kids' menu with simple and rather tasty dishes.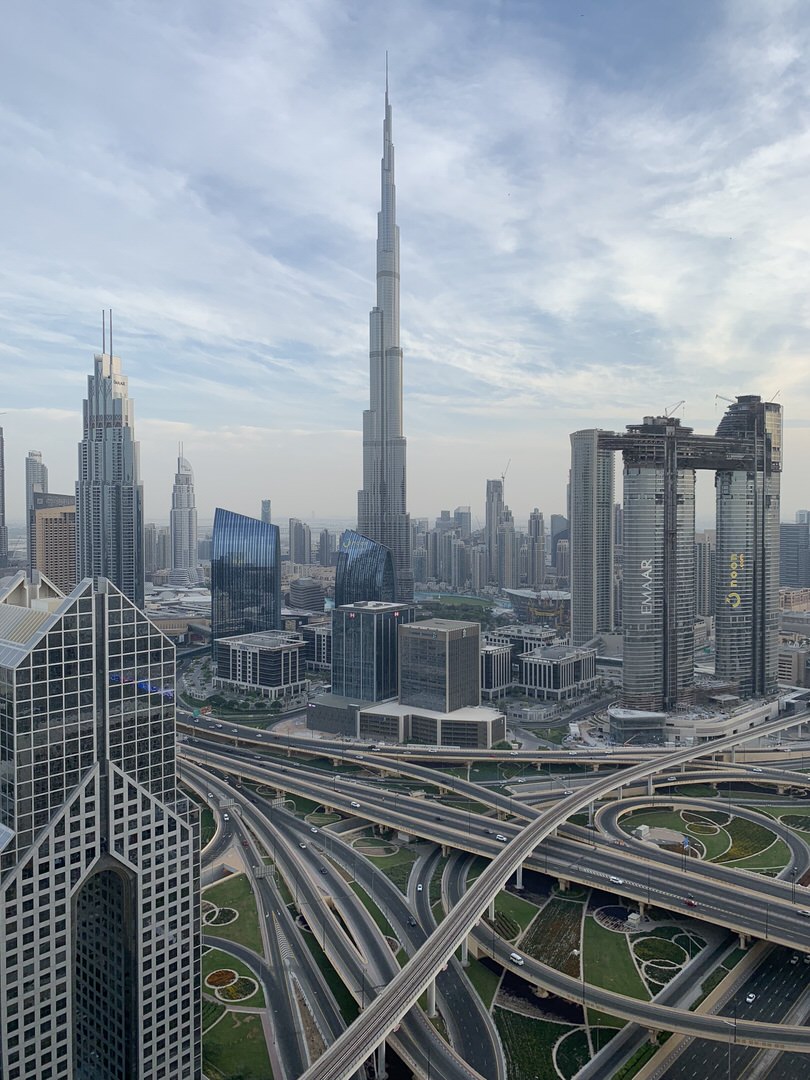 FAMILY HOLIDAY PACKAGES
When planning a family holiday to Dubai you may use an agency, to make the whole logistics easier. It makes sense especially if you are looking for all-inclusive, full board, or last-minute deals.
You should also try to get the holiday packages if you want to save money or just simply do not enjoy the actual planning of the trip. Here the agencies can help simplify your trip by including flights, accommodation, and sometimes even activities.
Here are some tips and considerations for finding family holiday packages to Dubai:
Consider booking an all-inclusive resort package.
However, make sure to check what is included in the package, such as accommodation quality, meals, airport transfers, and the range of activities. Often you can negotiate a few extras on top, so be informed!
Do not book any package unless you have read reviews! Choosing the wrong hotel or activities could destroy your family holiday in Dubai, so check what others have said!
Finally, make sure to do at least a minimum amount of research to make sure that the package meets your family's needs and interests.
Enjoy,
Voyage Provocateur