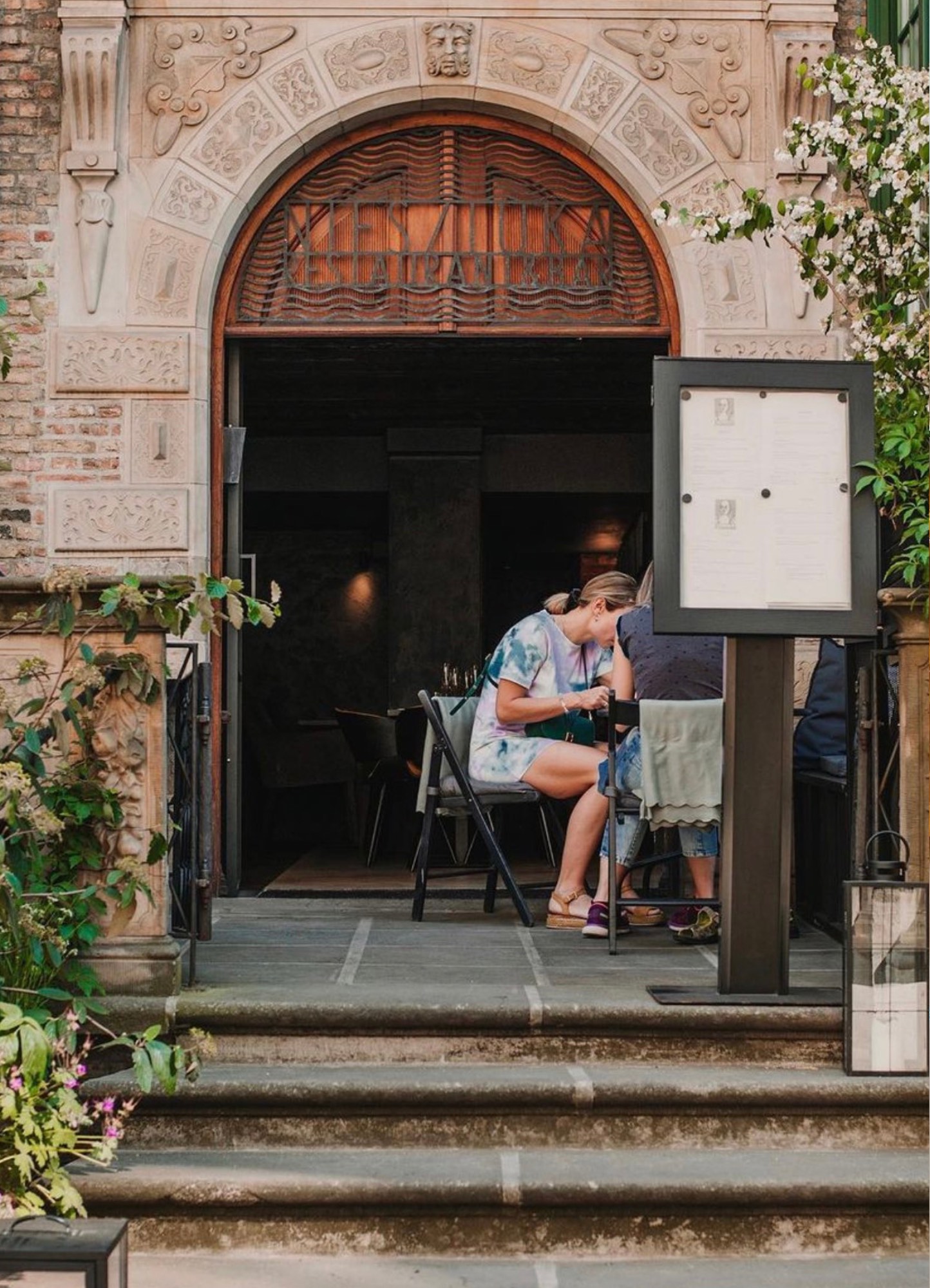 10 BEST RESTAURANTS IN GDANSK – Chosen by a local
Are you going to Gdansk in Poland and you would like to eat at some of its best restaurants?
Then the below list will help you avoid the tourist traps and dine at those secret places only locals and a few lucky informed travelers know about!
In this guide, together with Gdansk local expert and Polish cooking Queen, Zofia Cudny we not only tell you where to eat but also what to order!
But watch out, you will get hungry just by reading this article!
Let's dive straight in!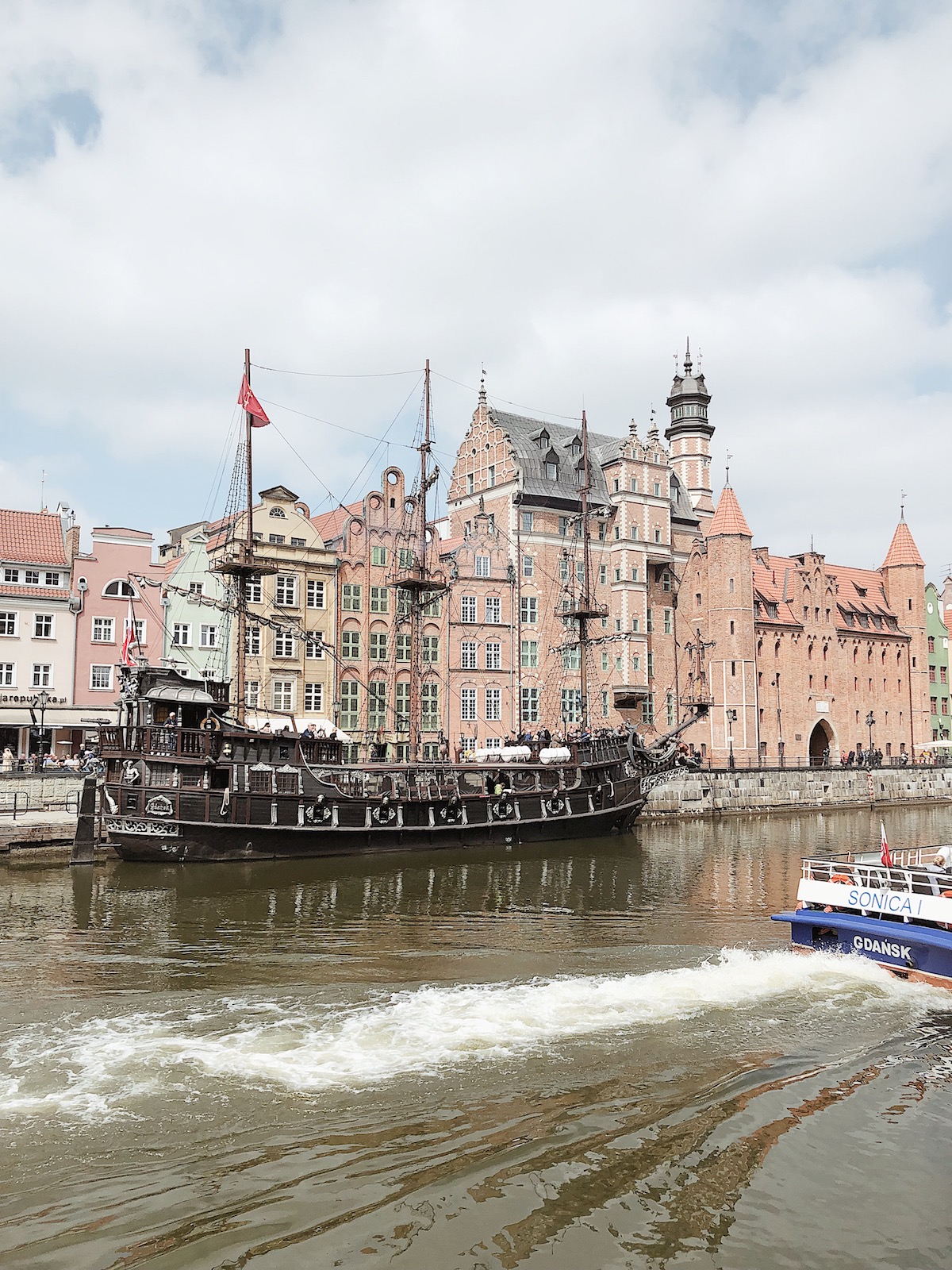 Gdansk and its restaurants
Gdansk is a historic city in North Poland, lying directly on the Baltic Sea. Like a lot of places in Poland, it suffered during the Second World War, especially its Old Town, but was rebuilt and is now one of Poland's most beautiful cities.
Overall, Gdansk is a city that offers not only a rich historical heritage but also a vibrant city life with a seaside twist. Therefore it is a destination for all, regardless of age or interests.
It is also a perfect spot to explore traditional Polish cuisine. However, it has also become a hotspot for modern take on food, especially seafood.
So should you feel like sushi or pierogi, live music or craft beer – Gdansk has got you covered!
CHECK OUR GUIDE TO WARSAW IN POLAND HERE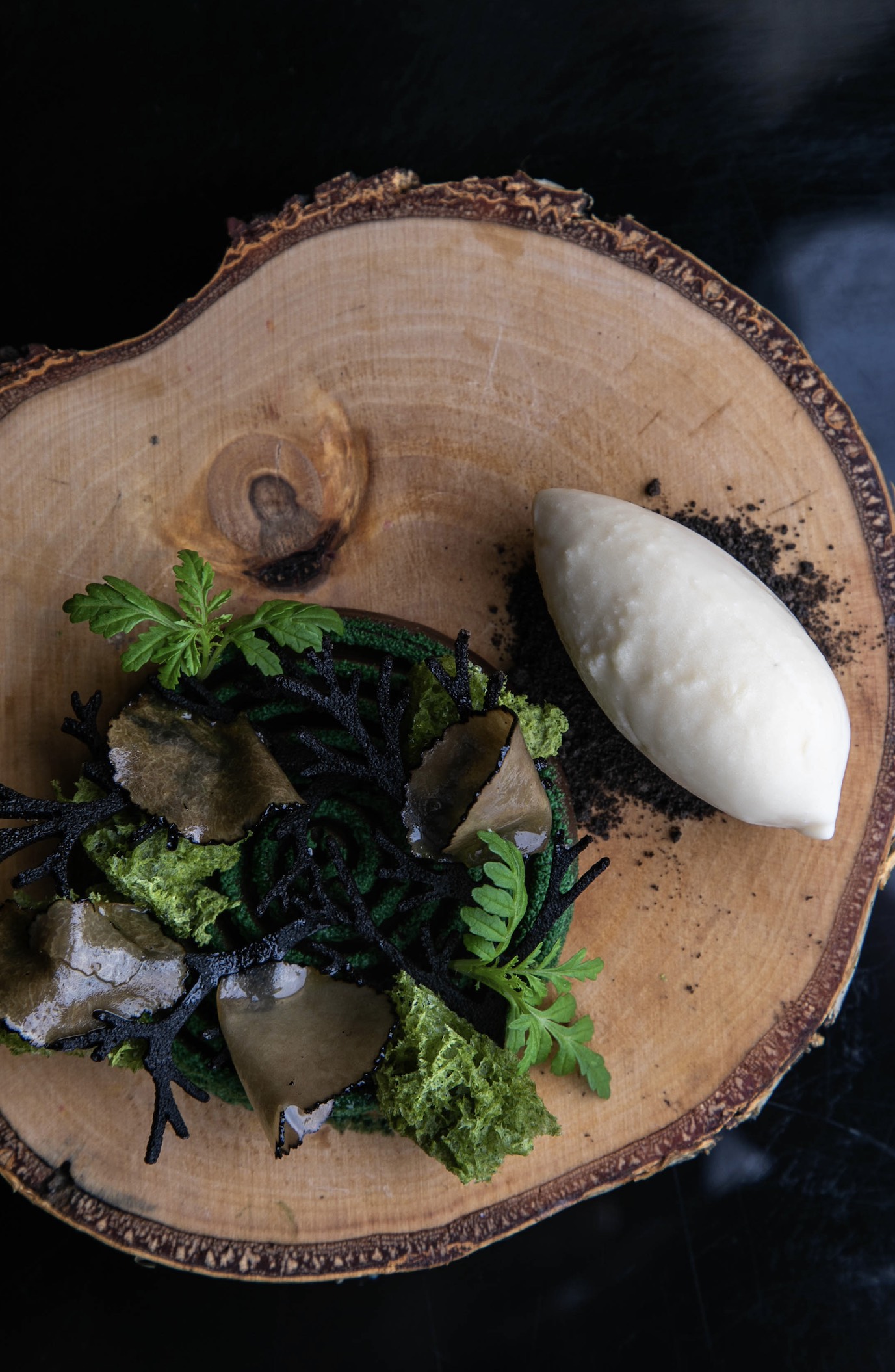 What you need to know
Generally, the restaurant scene in Gdansk has been very vibrant and there are new openings pretty much every other week. So you will be spoilt for choice in terms of where to eat, but do not worry, together with Zofia we tell you where to go to enjoy the best that Gdansk restaurants have to offer.
Top Tips
Plan Ahead: The best restaurants in Gdansk need reservations. Ideally, reserve your table as soon as you have booked your flights to avoid disappointment.
Appreciate Service: Tipping isn't mandatory in Poland but is almost expected. Roughly one would expect around 5-10% tip.
Be hungry: Polish cuisine, especially the traditional one, is rather heavy, so make sure to come hungry!
CHECK OUR GUIDE TO 10 BEST AIRBNBS IN KRAKOW HERE
What you have to eat and drink
When in Gdansk and generally Poland, there are some dishes you really have to try. We prepared a list of main dishes, desserts as well as drinks! Now you are sorted! So wherever you will go, you will know exactly what to order.
Main traditional dishes to order at restaurants in Gdansk
Here are the most important ones:
Pierogi: Pierogi are more than food, they are a symbol of pride for Poland. As such they are a key part of Polish culture and cuisine. You just cannot come to Poland without trying them! They are dumplings, or raviolis stuffed with savory or sweet fillings. The most famous pierogi are so-called 'Ruskie' with potato and cottage cheese filling.
Golabki: Cabbage rolls stuffed with a mixture of meat, rice as well as seasoning
Krokiety: These are the Polish version of croquettes or crepes filled with cabbage, mushroom, and usually onion.
Desserts to order at restaurants in Gdansk
Make sure to always leave some room for desserts.
Sernik: It's a Polish take on a cheesecake going back to the 17th century. Sernik uses a traditional cheese called 'twarog'.
Kremowka: The Papal Cream Cake is famous because as the name says it – the Pope! The rumor has it that Pope John Paul II ate apparently 17 pieces of the cake in one go! So you have to try at least once!  Basically, it is made of sweet cream & puff pastry.
Racuchy: Are my favourite dessert. These apple pancakes should eaten warm and ideally are crispy on the outside and fluffy inside. Make sure you put a lot of powdered sugar on top!
Drinks to order at restaurants in Gdansk
Poland is famous for its vodka and although it's nicer to enjoy your dinner with a good bottle of wine you should try some of its best before you leave!
Zoladkowa Gorzka – Klasyczna – That was our wedding vodka! This vodka is flavored with bitter orange, herbs and caramel and really is delicious!
Zubrowka – Is the famous bison grass vodka
Chopin – This is a rather internationally famous Polish vodka. The brand's mission is to to show the world that well-made, ingredient-forward vodka is worthy of being sipped and savored in the same way as whiskey or wine!
10 Best Restaurants in Gdansk
MERCATO
NIESZTUKA
PING-PONG
BAR LEON
OSTRO
FINO
RYZ
LAKA BAR
GYOZILLA
MIELZYNSKI GDANKS
For centuries, the cuisine of Gdansk was quite different from that of the rest of Poland. Due to the fact that Gdansk has always been a port city, you could find ingredients and spices from all over the world, which the old Gdanskers were happy to take advantage of. Mercato fully reflects on this past in its cooking. Expect very interesting ingredients and menus that change seasonally.
Mercato is one of the most awarded and appreciated restaurants in Gdansk. For connoisseurs of fine wine, there will be an exceptional range of wines and other spirits.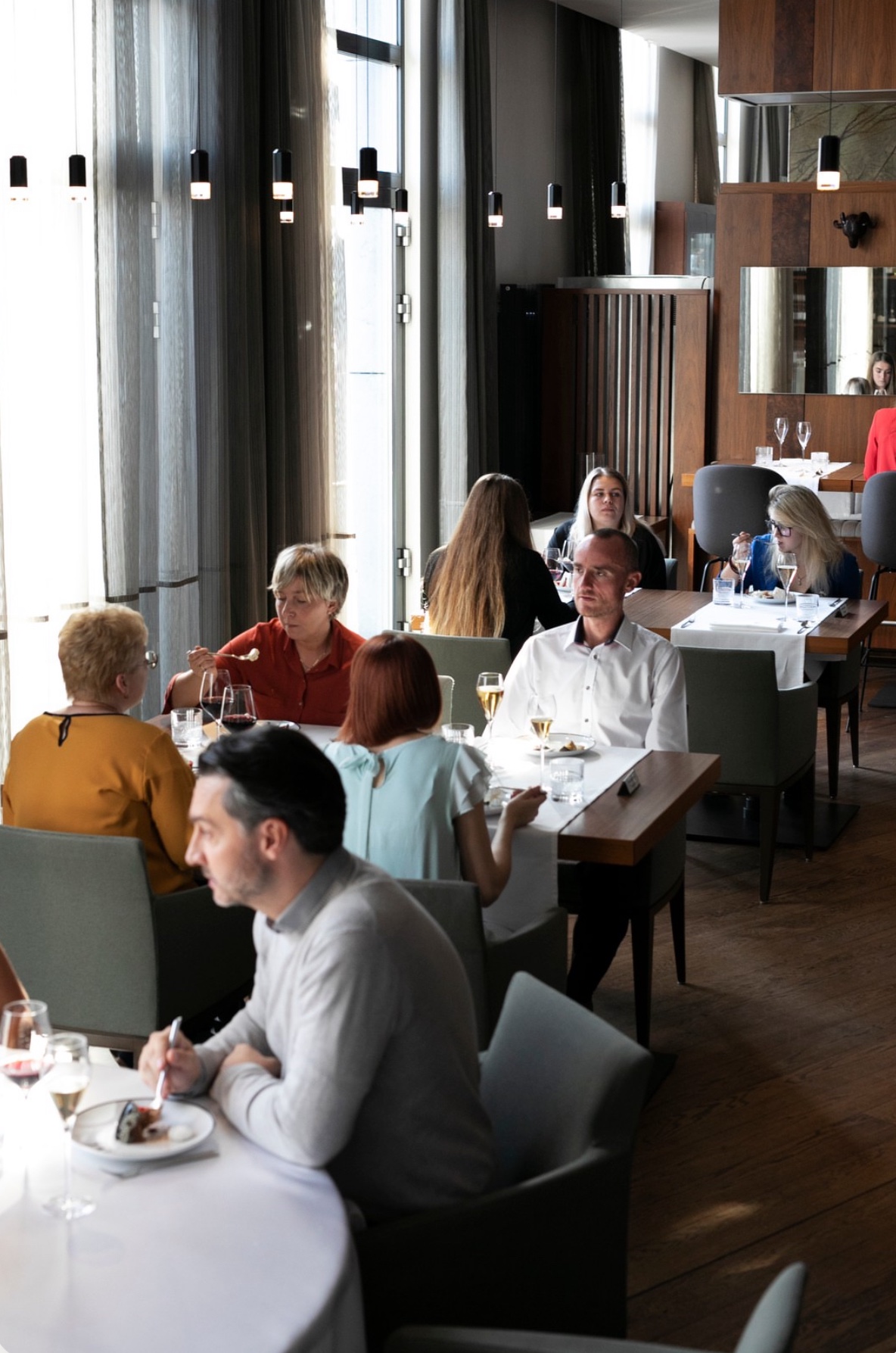 2. NIESZTUKA
Niesztuka is a so-called Neo Bistro which you will find on one of the prettiest old streets in Gdank's Old Town. It proudly combines seasonal, local products with influences from around the world. The menu is short and changes very often, even several times a week. So you can come even twice during your stay in Gdansk and you will find something new!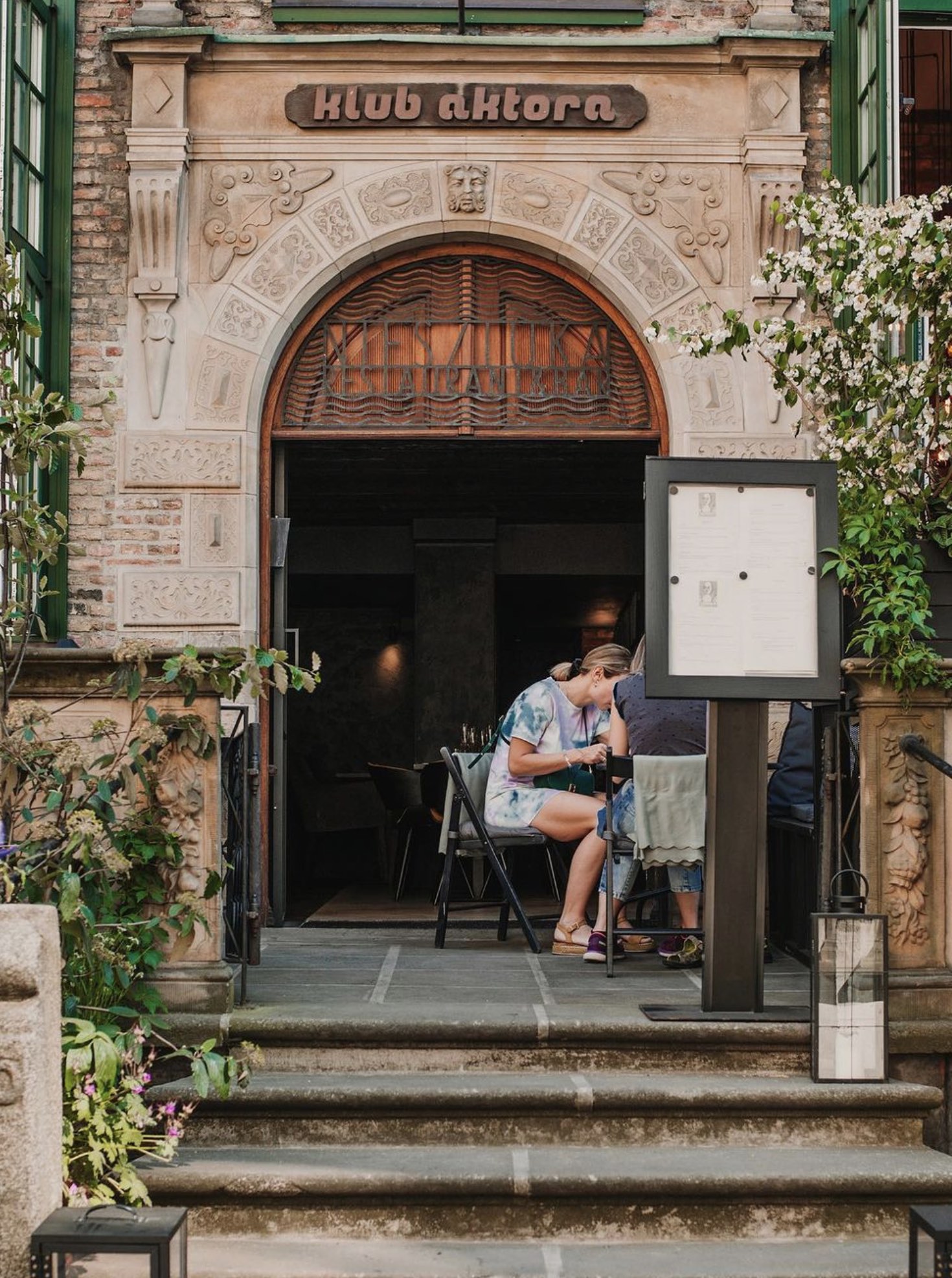 3. PING-PONG
According to Vogue Poland, this is one of the Top 10 places in Gdansk and the wider area you just must visit! And who would disagree with Vogue? So definitely add Ping Pong to your bucket list if you like Asian food! Chefs serve classics from Asian cuisine with a lot of twists and flavor. Choose between bao, pad thai, butter chicken, and ramen and you can't go wrong!
INSIDER TIP: For dessert make sure to go for chilled matcha with salted caramel or homemade coconut ice cream with crispy roasted banana.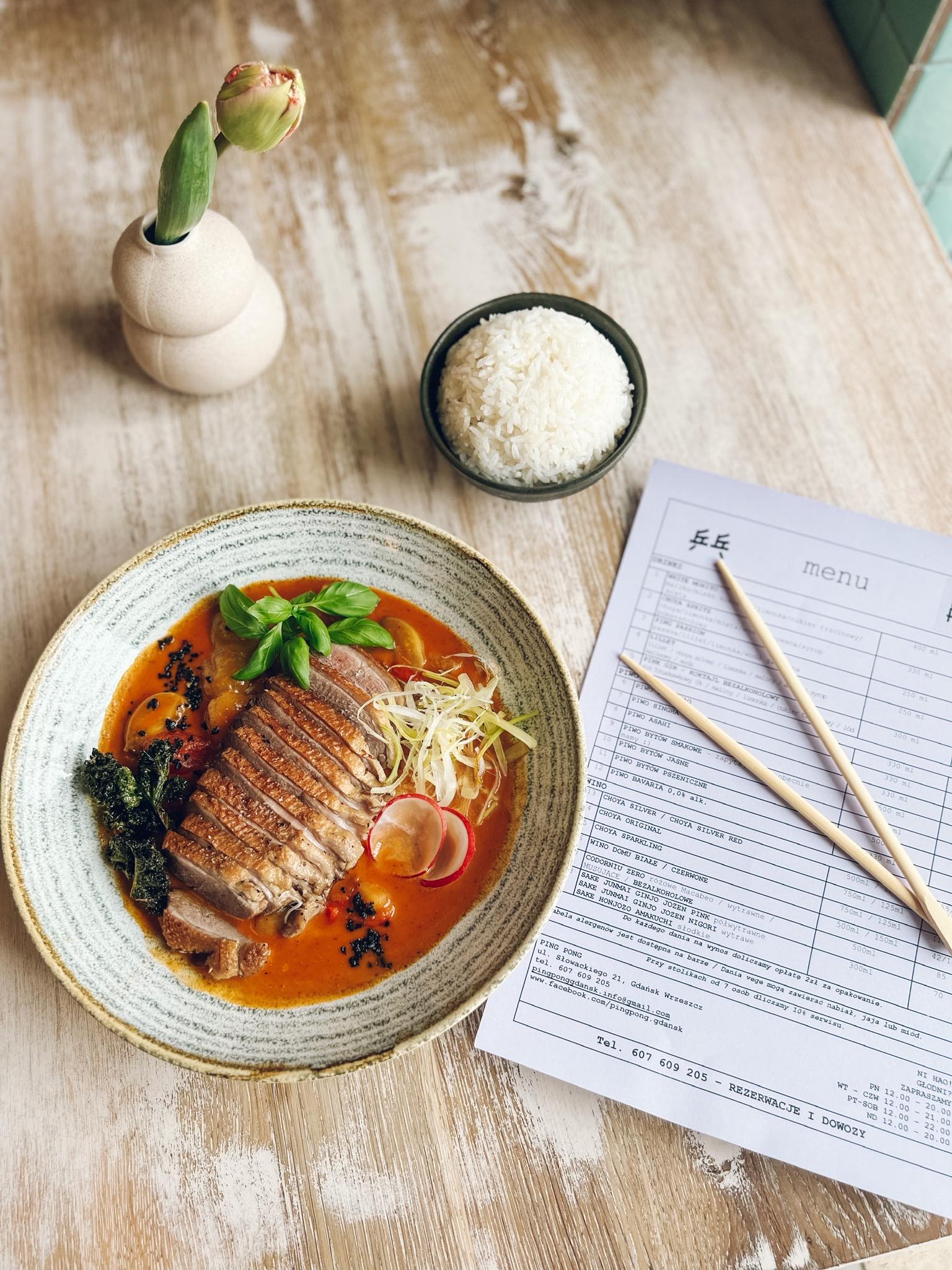 4. BAR LEON
If you are looking for the best take on Middle East cuisine in Gdansk then this is the right place for you! You will find here a wide selection of plates with wonderfully served food. Bar Leon is above all, a great place to meet with friends. We recommend ordering a few dishes and sharing them!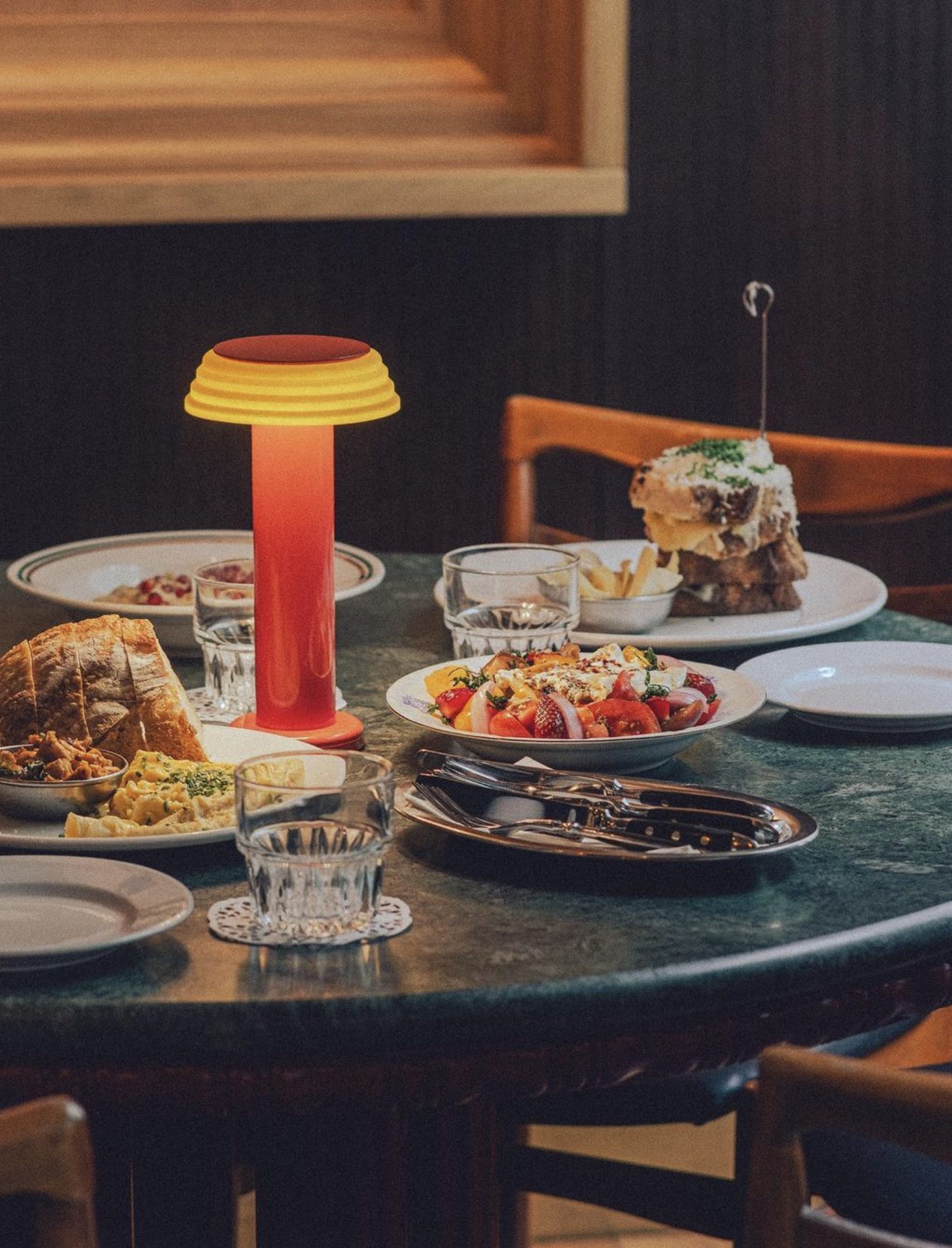 5. OSTRO
If you would like to taste the best Neapolitan pizza Gdansk has to offer (also at an affordable price) be sure to visit Ostro Pizzeria. A small, inconspicuous place with friendly staff that will surprise even the biggest fans of Italian flavors.
INSIDER TIP: Make sure to order homemade rolls with pesto. We promise you will not regret it.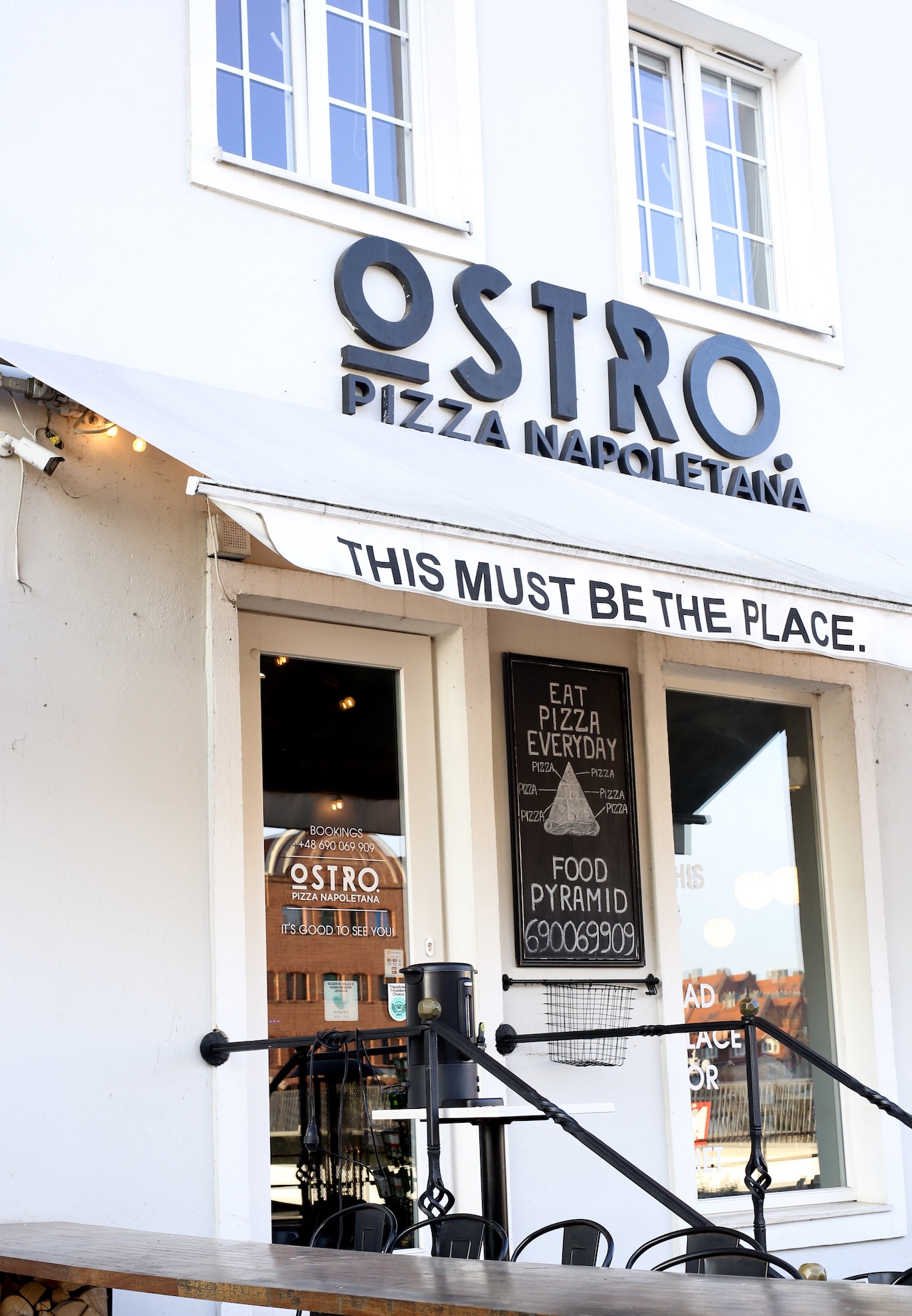 6. FINO
Above all – Fino is for special occasions. It is an exclusive restaurant serving new versions of traditional dishes. It also had a very creative approach to vegetable dishes.
The Chef likes to play with flavours and surprise guests with unexpected combinations of products or the well-known classic in the new version.
INSIDER TIP: Try a Saddle of the Deer together with a glass of Thoma 24 Bogatte (2020) Polish Winnice Czajkowski wine. Alternatively, go for a fish soup paired with Babydoll wine (sauvignon blanc from New Zealand).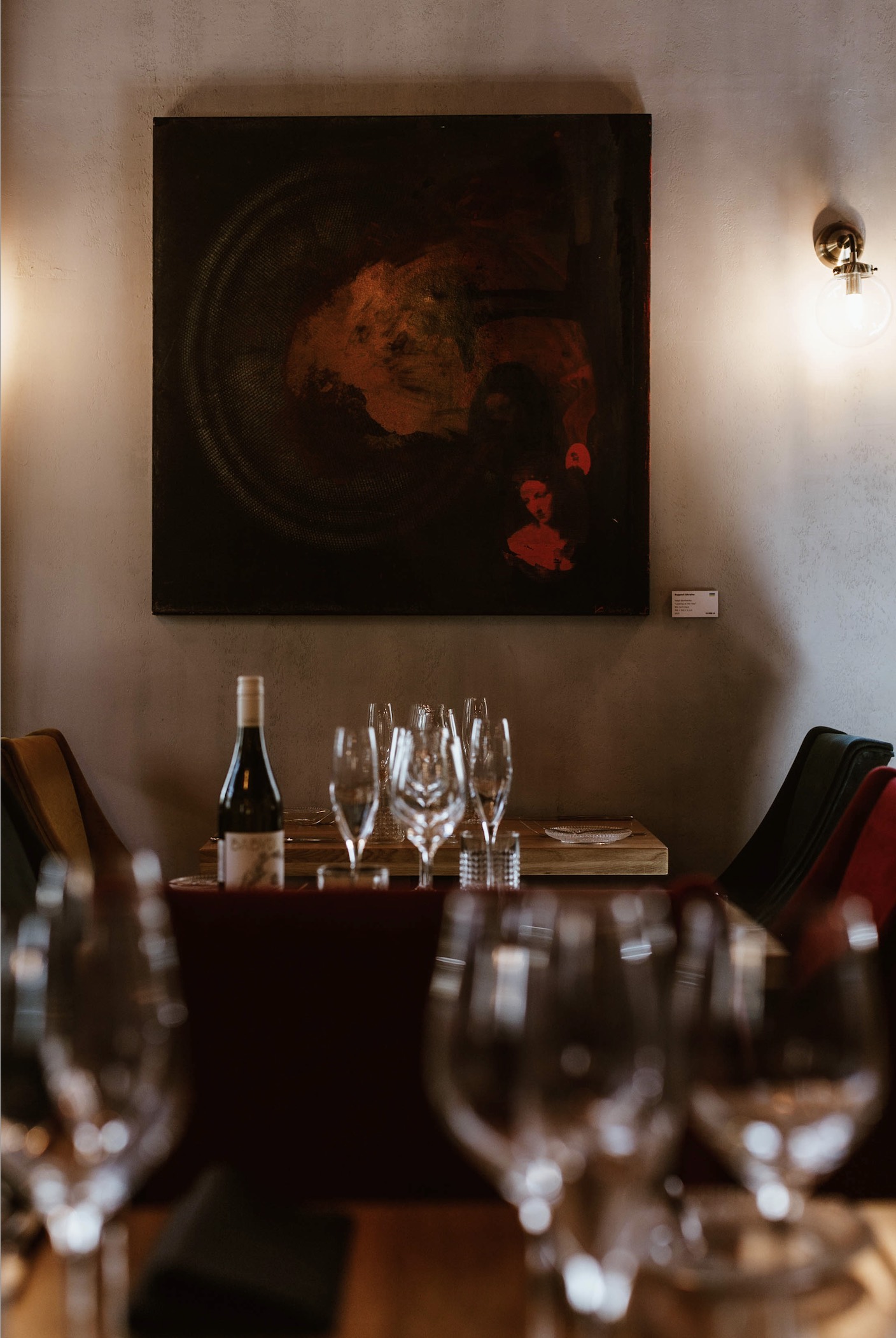 7. RYZ
Ryz is your best bet on Thai cuisine in Gdansk. The minimalist interior with its monochromatic tones is the perfect backdrop for the artistically served dishes. The quality of the products and the culinary expertise make it very difficult to get a table during the week, especially during lunch hours.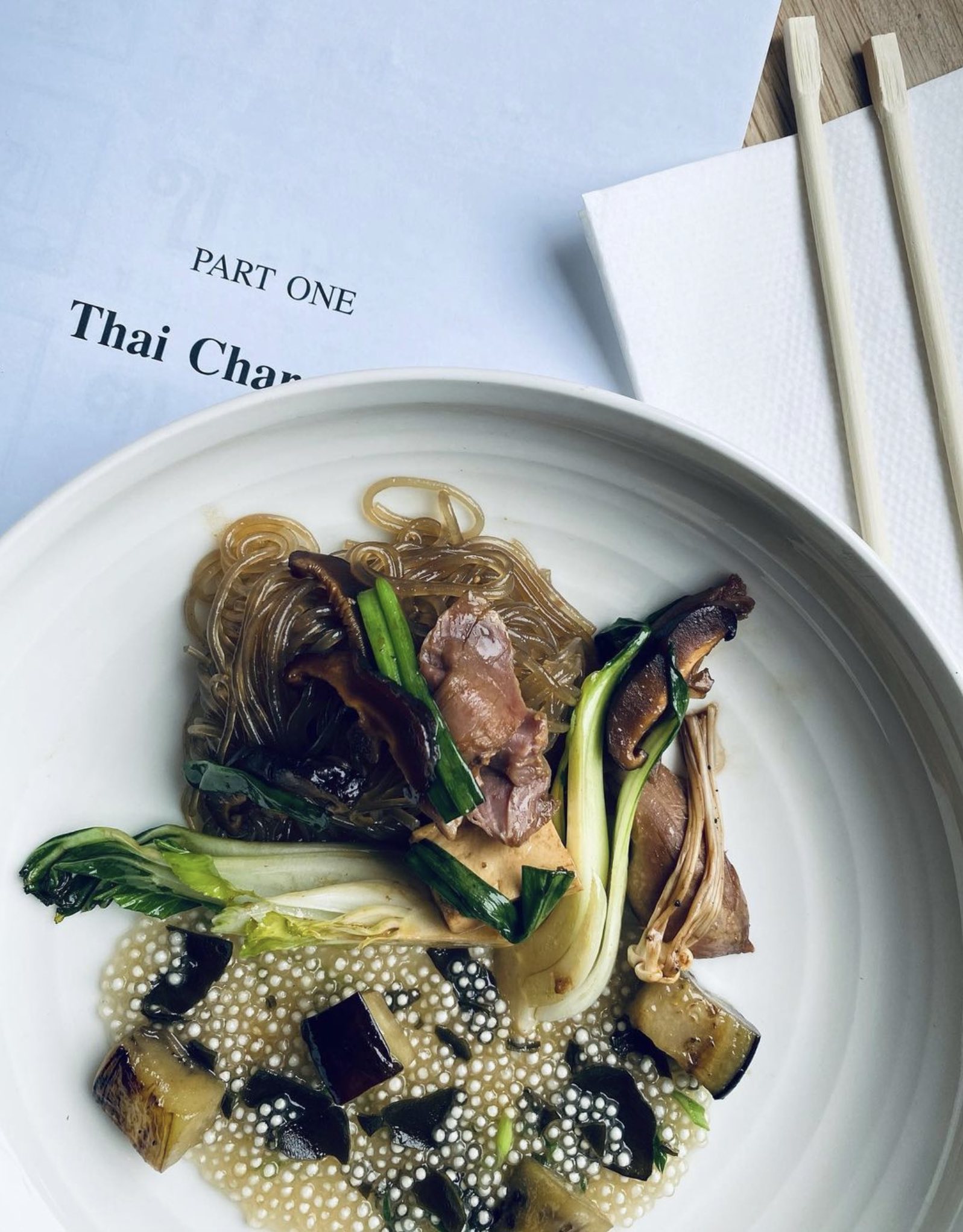 8. LAKA BAR
An unusual place in the Gdansk that will remind you of Kreuzberg in Berlin. The rather informal atmosphere of Laka Bar is created by a spacious interior filled with art and plants. The heart of the menu is the hearty breakfasts served until 3 p.m. Yes, you read it correctly – 3 pm!
INSIDER TIP: this is a great place for a date or larger family and friends meetings.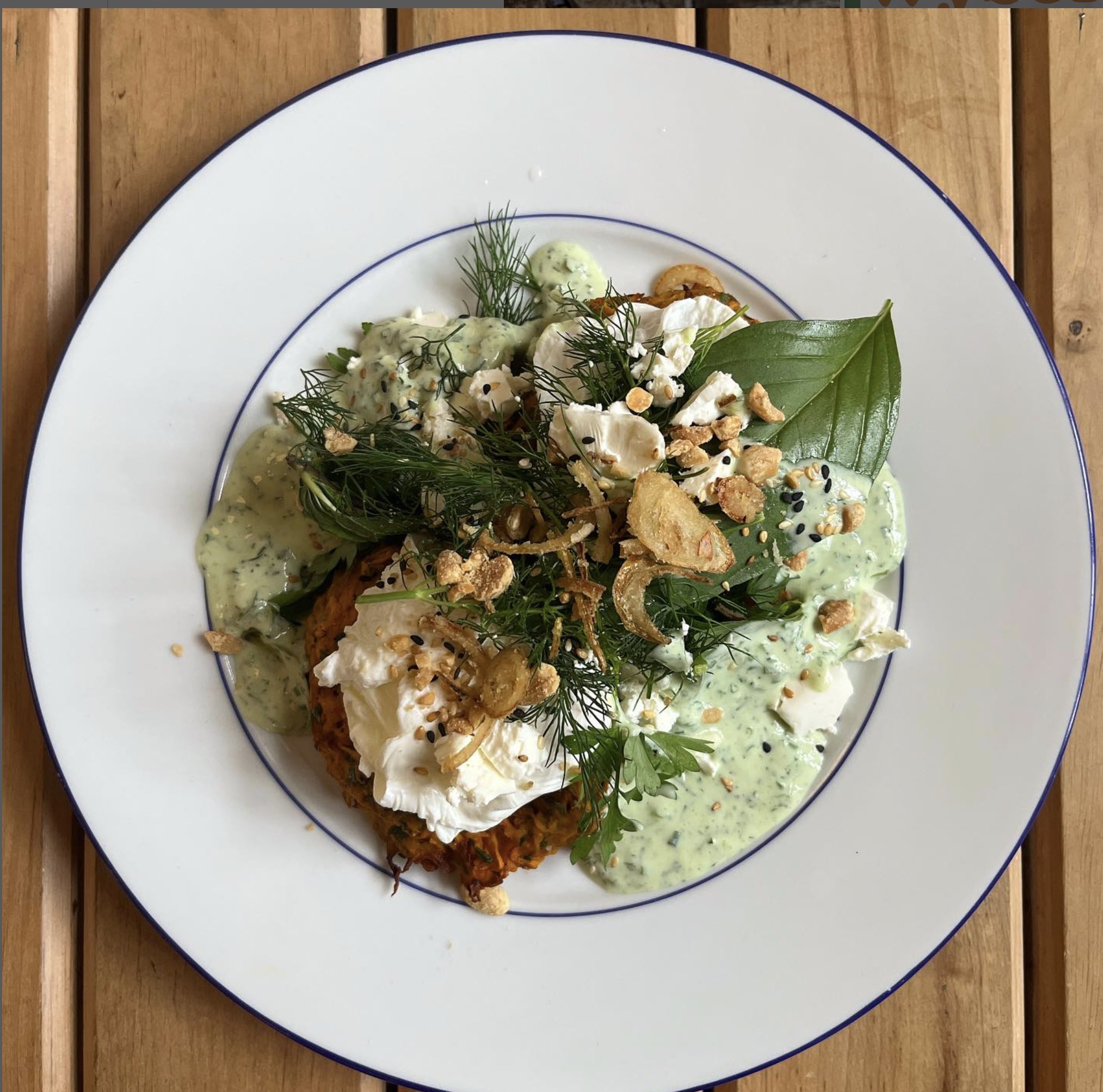 9. GYOZILLA
If you feel like Ramen no one does it better than Gyozilla in Gdansk. Also, their sushi, gyoza dumplings and bento lunches are great!
INSIDER TIP: Make sure to try their Vegan Miso Paitan.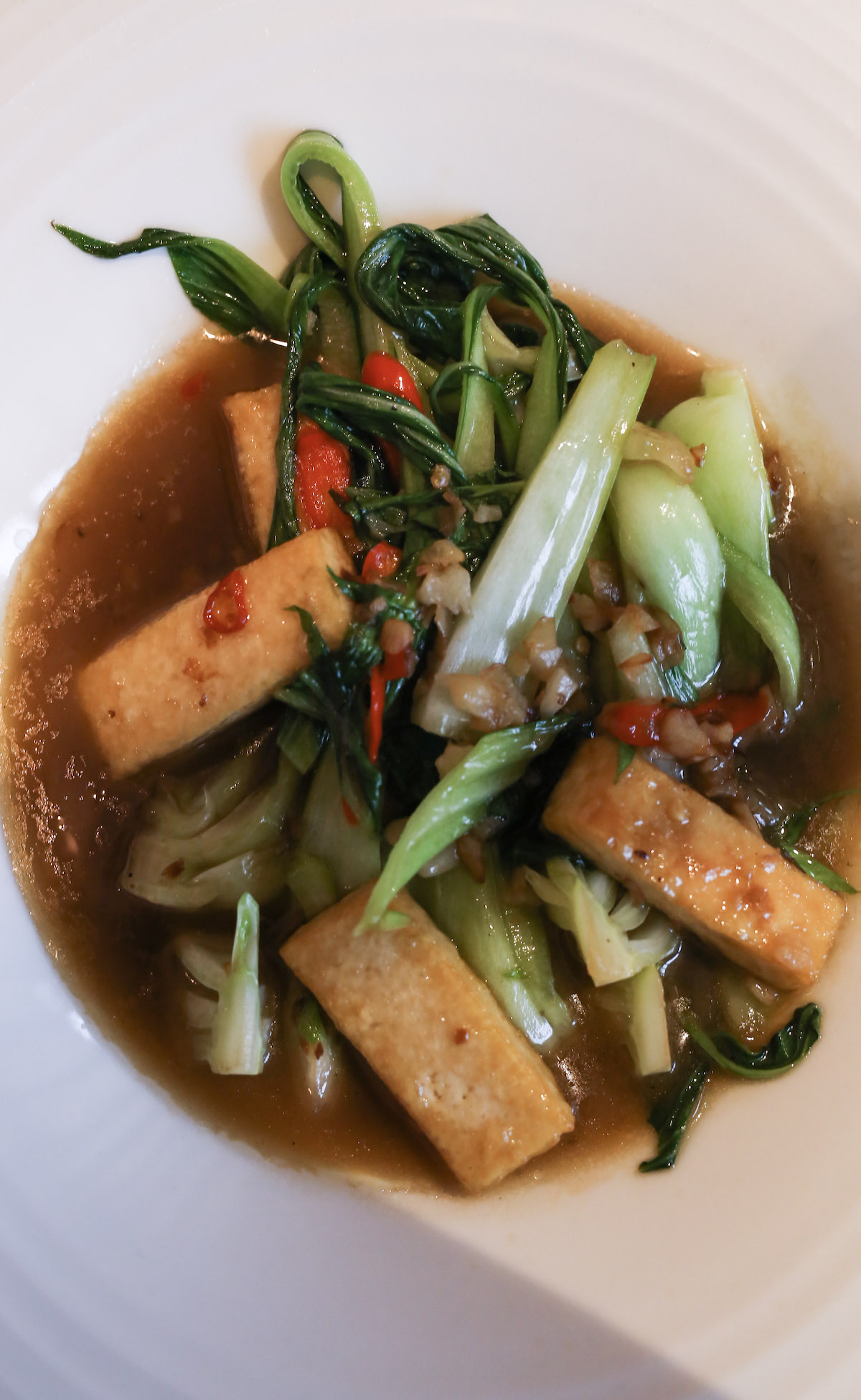 10. MIELZYNSKI GDANKS
After being successful in Poznań and Warsaw, Mielzynski restaurant was opened recently also in Gdansk. The restaurant's location is rather special as it finds itself in a former Imperial Shipyard. You will find hundreds of wines here from around the world including some worthy new Polish entrants!
INSIDER TIP: go for a beef burger, tartare, or duck!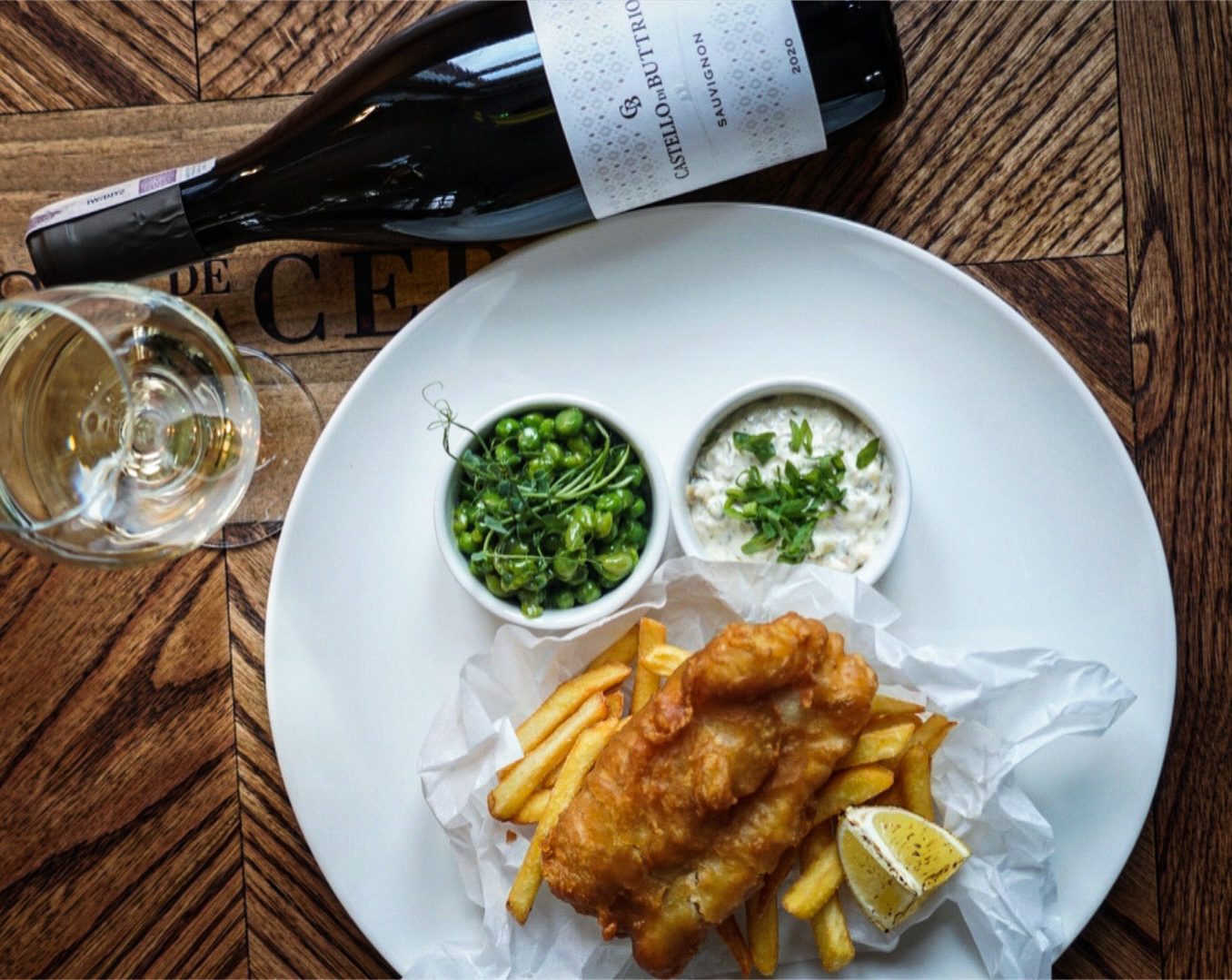 Final tips – Best Restaurants in Gdansk
In conclusion, if you only could go to 3 restaurants from the above list it would be
First – Niesztuka because it is on one of the most beautiful streets in Gdansk and manages to combine Polish and international flavors so well!
Second – Mercato because it has been for years one of the most recognized restaurants in Gdansk.
Finally, Fino if you want to celebrate a special occasion or event!
Above all, many thanks to our Local Gdansk Expert Zofia Cudny from Makingcookingeasier_pl for sharing her favourite restaurants in Gdansk! In particular, I'm thankful that she has shared some of the less obvious places, only locals know about!
Zofia really is the Polish cooking queen and I get many inspirations from her blog as well as Instagram!
I mean, we truly couldn't get a better guide to Gdansk than her!
Yours,
Voyage Provocateur