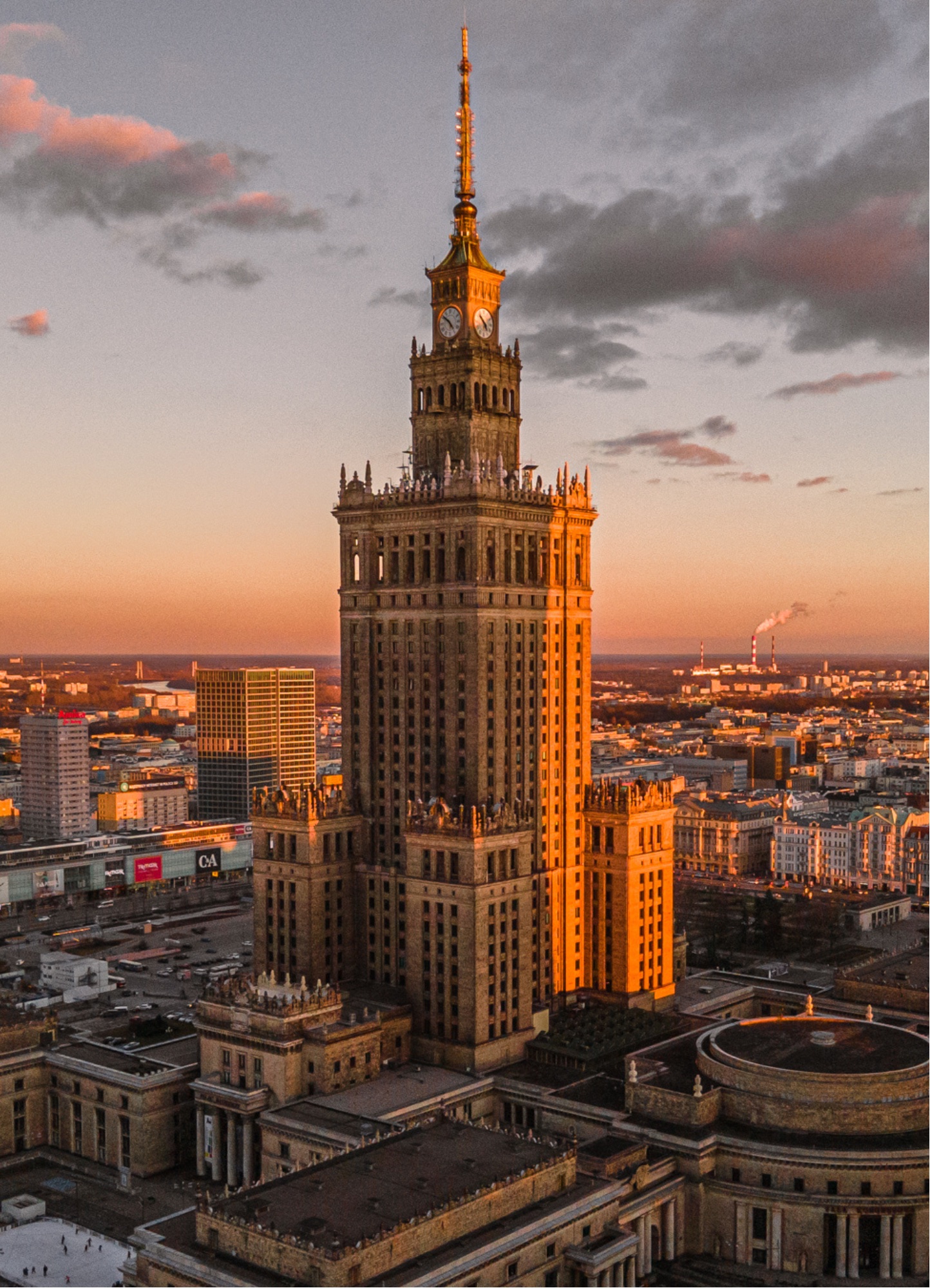 LOCAL'S GUIDE TO WARSAW – Your perfect weekend plan
Are you planning a trip to Warsaw in Poland and want to know what the best places to stay, eat and drink are? Then you have come to the right place!
In my humble opinion Warsaw is one of the most underrated, yet "it's happening right now" cities in Europe. It is buzzing with creativity, incredible food and hospitality and just gives you this feeling of being so alive. It is what Berlin was a decade ago.
Together with Yanina Trapchka, our local expert and ambassador, we created this guide to make you fall in love with Warsaw over and over again in just over one short weekend. Step into the world of Warsaw's local, discovering the best cafes, restaurants and museums, as if shown by a friend.
Guide's Contents
1. Why should you go to Warsaw?
2. Warsaw facts
General Info
Getting there
Warsaw weather & Best time to go
Getting around Warsaw
3. Our local guide – Yanina Trapachka
4. Where to stay in Warsaw?
5. Your perfect weekend designed by Yanina
6. Top 5 things to see & do in Warsaw
7. Nightlife in Warsaw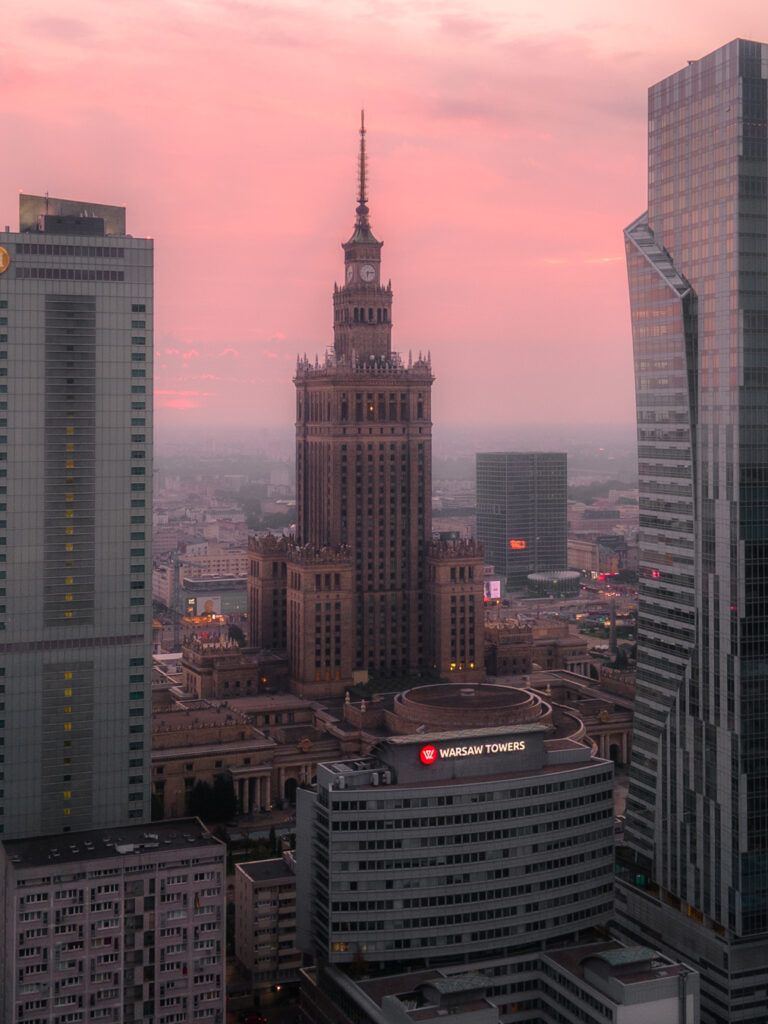 1. Why should you go to Warsaw?
How would I describe Warsaw in three concise ways?
Firstly, it is a result of a very complex historical past which can be seen while taking a stroll around the city. The signs from the past are visible around every corner. It is definitely worth reading up on Warsaw's history before visiting it, to understand what the city has been through.
Secondly, Warsaw is not touristy, it is not a people-pleaser. It is overwhelmingly authentic, rough, and at times (perfectly) imperfect. Indeed those imperfections make you pause and think about what has this city been through, what is it currently undergoing and where is it heading.
Lastly, this city is like a process – constantly reconstructed and redefined. This is what makes it so dynamic. Once you have not been there for a year or two, you will be surprised by the volume and scale of change.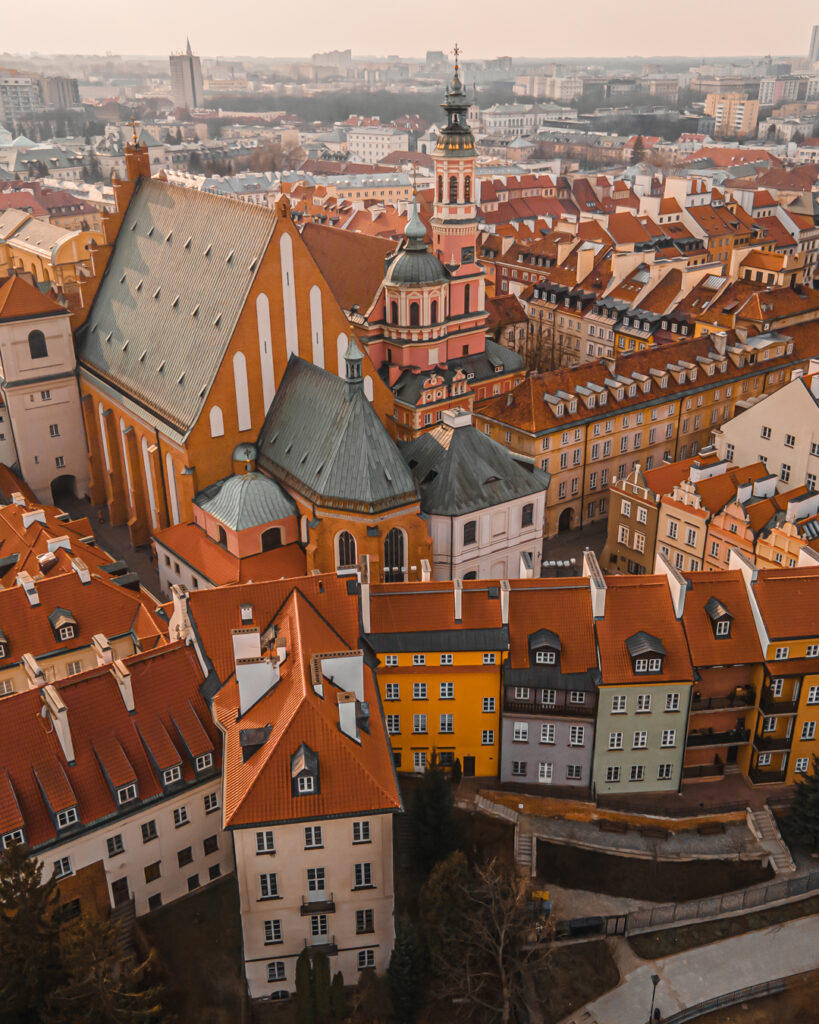 2. Warsaw Facts
General Info
Warsaw is the capital of Poland, member of the European Union (and Schengen area)
Currency: Polish Zloty (PLN)
Time: Central European Time (GMT+1)
Language: Polish, but English is widely spoken (with the exception of older generation)
Getting there
Generally you can choose between two airports.
First, more international Warsaw Chopin Airport serves most of the international flights and takes approximately 15 minutes (traffic dependent) by taxi to get to. The local taxi company would charge around 10 EUR, Uber would be cheaper. You could also take a public bus (Bus number 175 to the city centre).
Second, Warsaw Modlin Airport is much further out, and sometimes during peak hours getting there can take over an hour. Some Ryanair flights use this airport.
Warsaw weather & best time to go
Poland and Warsaw specifically get very cold during the winter months. If you are up for an adventure visit Warsaw in January and if you are (un)lucky you will even experience -20C.
Anytime between mid-April to early is good to visit as the temperatures should be anywhere between 18-30C
That said, May and September are my favourite months to visit. May because of all the blooming flowers and September because of how beautiful Warsaw looks with golden leaves falling.
Getting around Warsaw
Warsaw is rather easy and straightforward to move around – be it on foot or using public transport. If you choose accommodation in the city center you will be more or less in position to walk to all major sights. On the other hand, taxis (especially Uber) is really affordable, and on average a short ride within the city center would cost you approximately 5 EUR.
Alternatively, you can hire a bike. The best company to use is Veturilo with over 300 pick-up and drop-off stations, making it very easy to move around the city.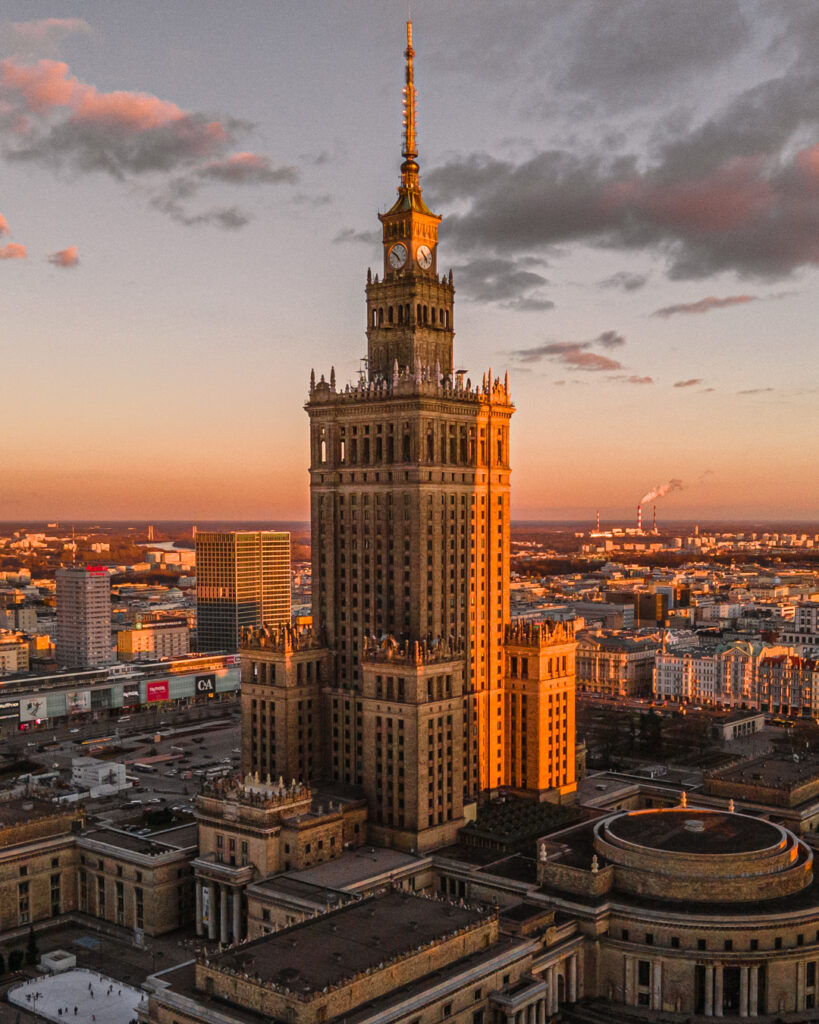 3. Our local Guide – Yanina Trapachka
Who is Yanina?
Yanina is the founder and CEO of 2increatives – the first, and probably best, Marketing Agency dedicated to social media in Poland. Her agency works with the biggest brands on the market really is the pioneer of digital aesthetics. Apart from being a true Warsaw expert, she is also an admirer of interior design, well-curated travel, and art.
Yanina has lived in Warsaw for 12 years, and as she says those have been beautiful years. "I vividly remember the moment I fell in love with Warsaw. It was my first visit there, and it was that morning light when I crossed city bridges by train, mid summer time. It was also my first meeting with the special and rather unique architecture of the city. That very moment I understood that this is my place in the world, the place where I want to live and the place where I want to grow".
Following Yanina's Instagram you will see that she is usually the first one to discover some exciting new locations in Warsaw or be the "usual suspect" at the coolest venues. Now let's discover all her favourites places to be in Warsaw.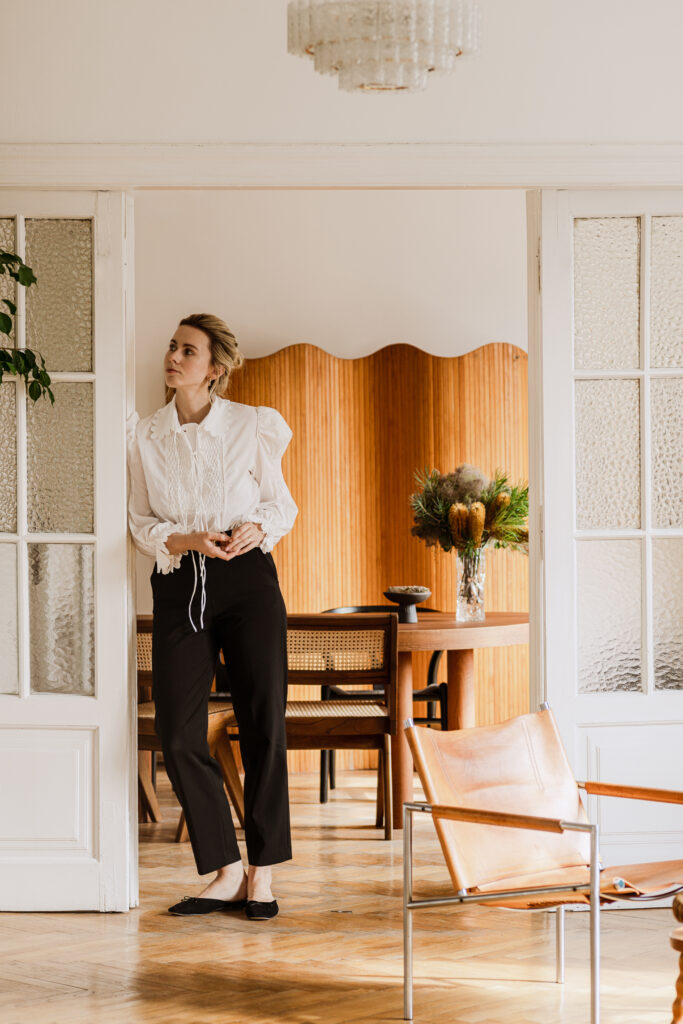 3. Where to stay?
Hotels
Yanina recommends the following three hotels in Warsaw:
Autor Rooms – The historic 200 sqm apartment in the heart of the city which feels like staying in a private apartment of a friend. Autor Rooms is the brainchild of Mamastudio, a well-known Warsaw graphic design office specializing in visual communication for brands. What is truly special about it is that it is 100% furbished and designed by Polish creatives. It is also my personal favourite. Also, their breakfast is incredible, all sources from local farmers and artisans.
Between Us B&B – A rather intimate space offering a perfect hideaway in the center of Warsaw. On one hand, represents fine design, and on the other discreet luxury. Generally, it will appeal to those who appreciate contemporary interiors, with a touch of avant-garde and classic 19th-century architecture.
Hotel Bristol – This is a more traditional choice among the hotels, being Warsaw's cultural landmark since 1901. Located next to the Presidential Palace and the Old Town it offers a truly great location. Over the years it has hosted leading figures from the worlds of politics, art and culture. So expect that historical grand feeling.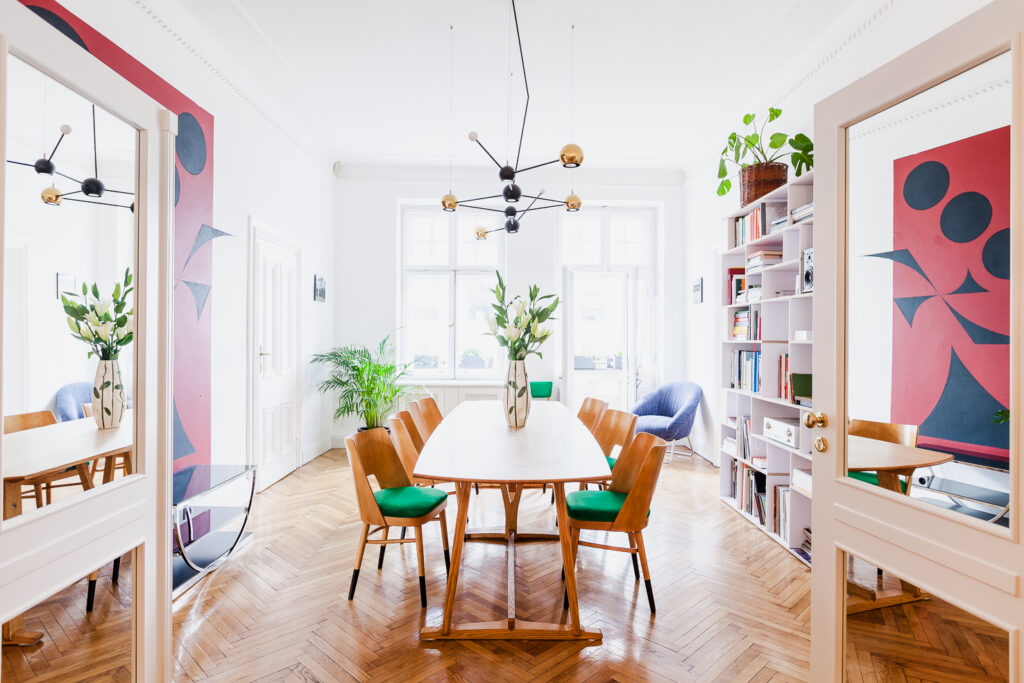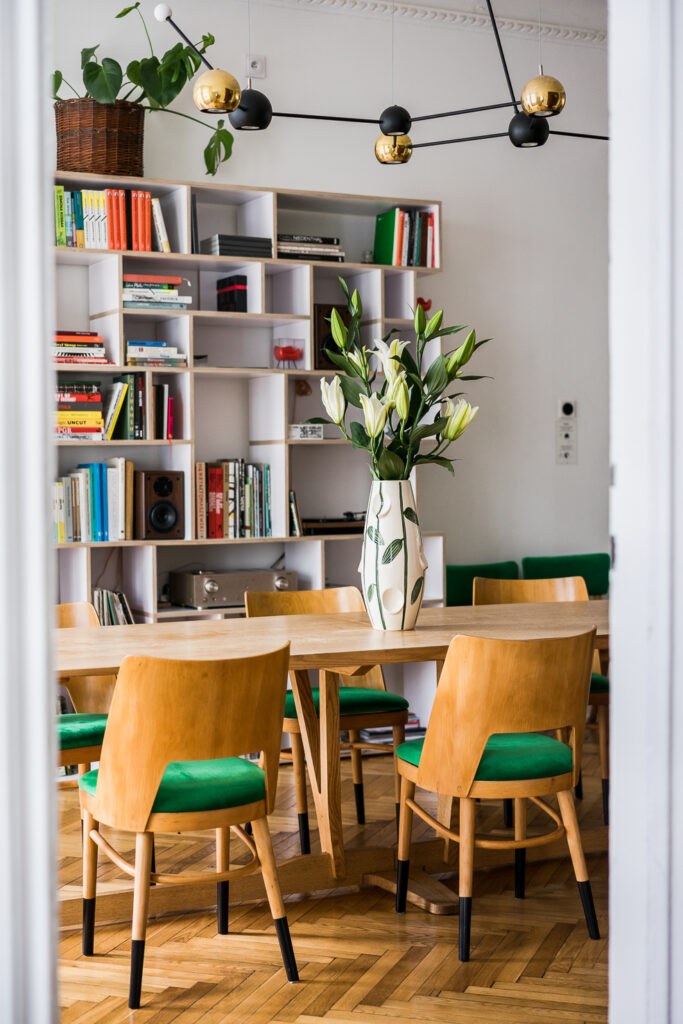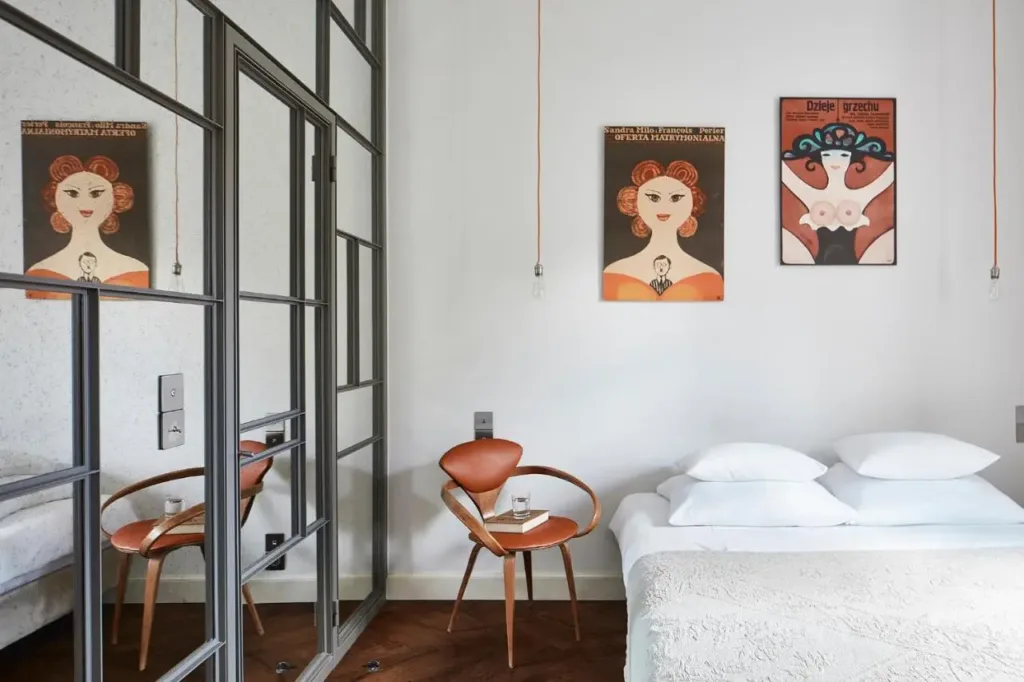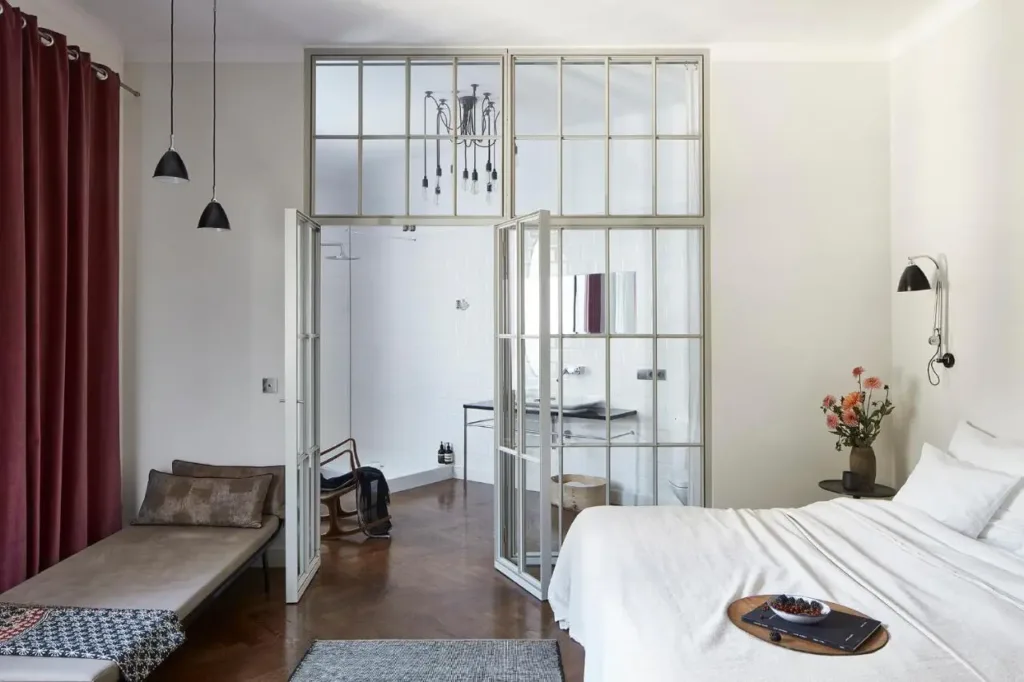 Best Airbnbs in Warsaw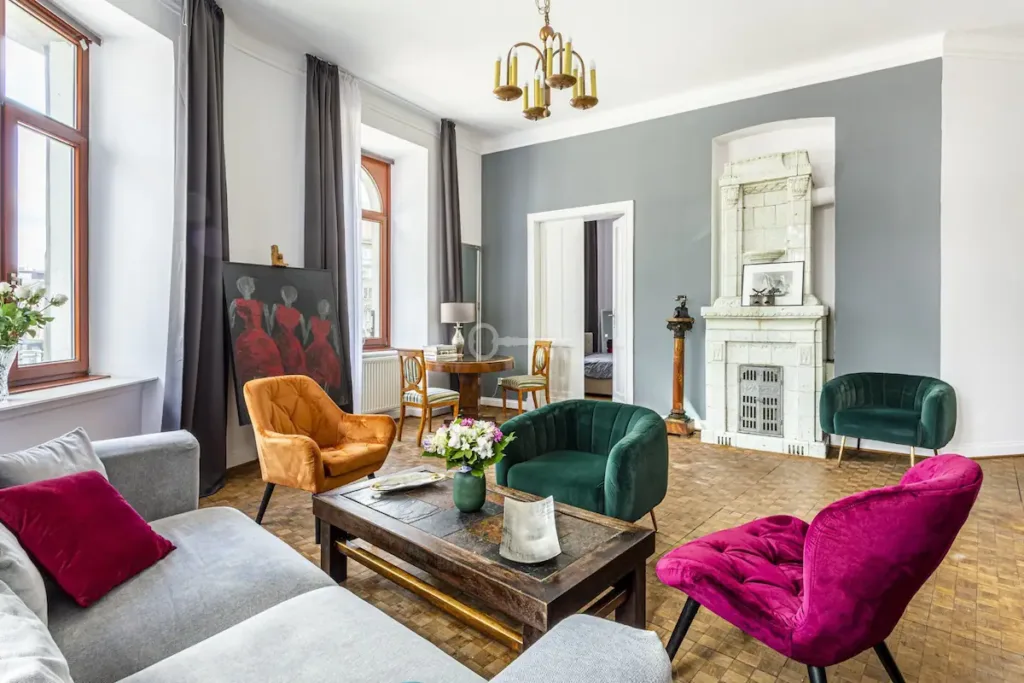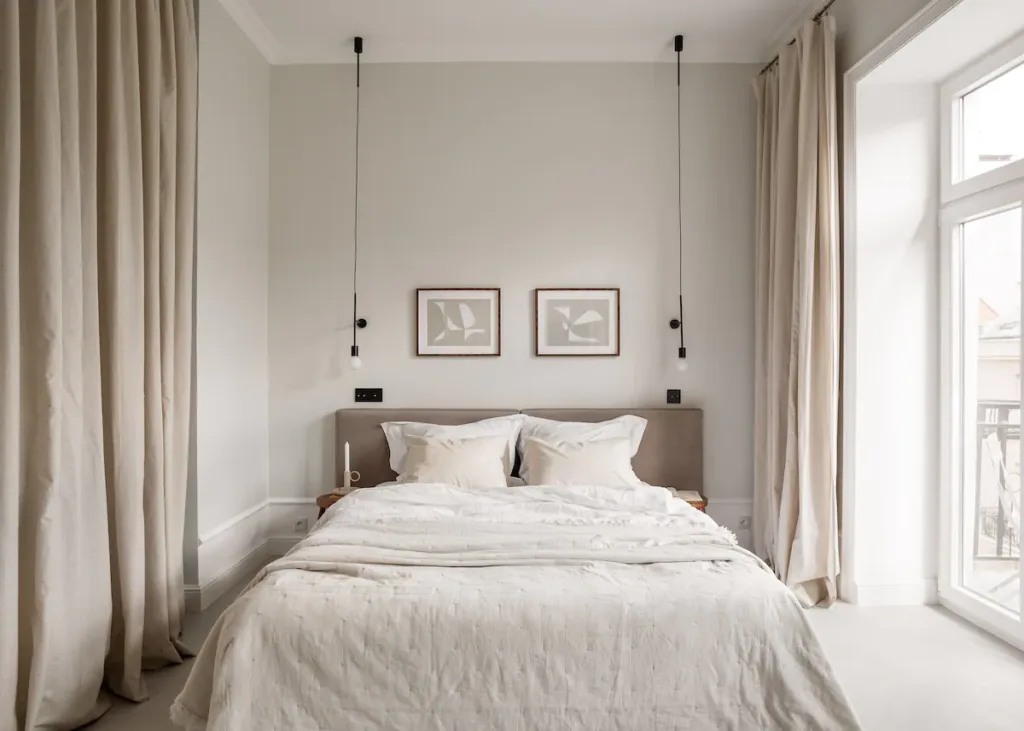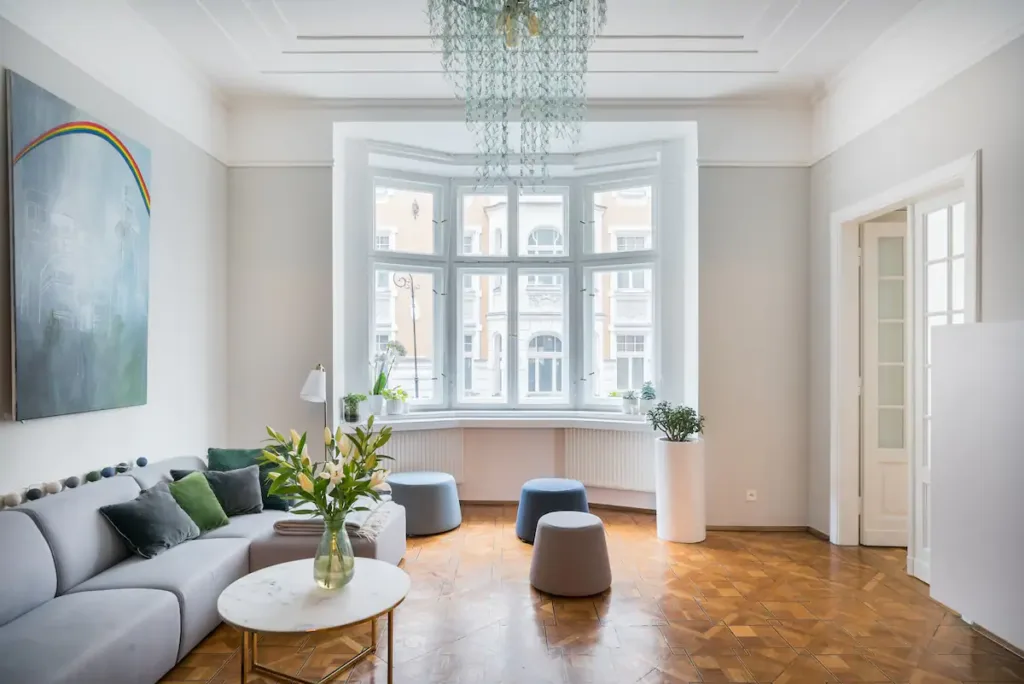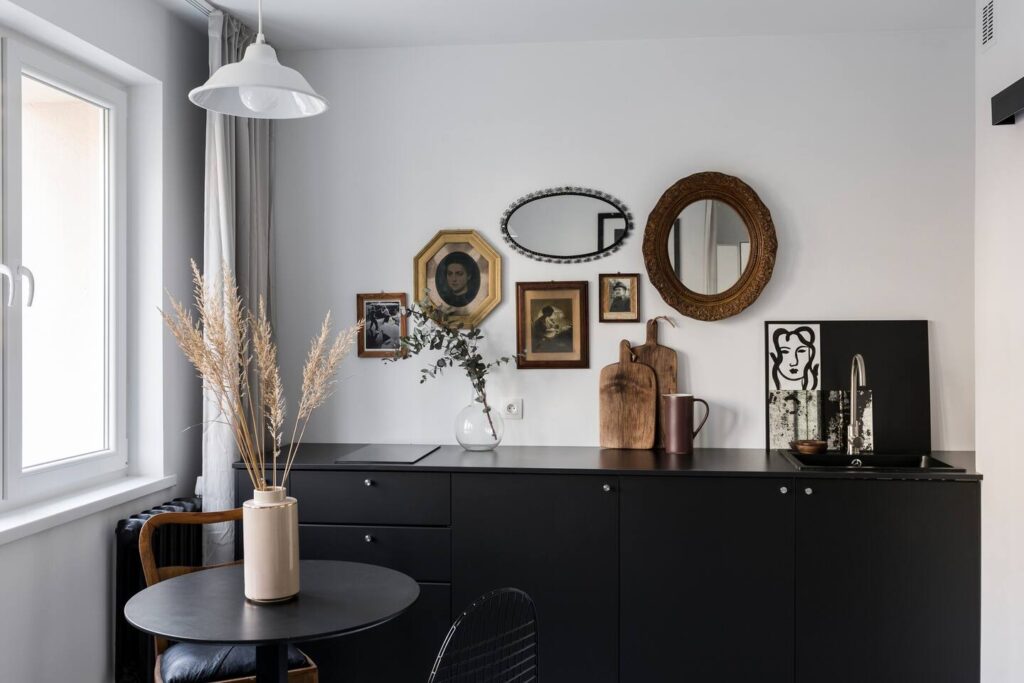 4. Your perfect weekend in Warsaw as designed by Yanina
Now that we know the coolest hotels and Airbnbs in Warsaw, it is high time to start planning activities for you to fall in love with Warsaw. In order to do so, Yanina has shared with us all her secret tips on where to eat, drink and explore. Day by day, hour after hour. Experience Warsaw as a local who lives there and make no mistakes on where to spend your time (and money).
Friday
Evening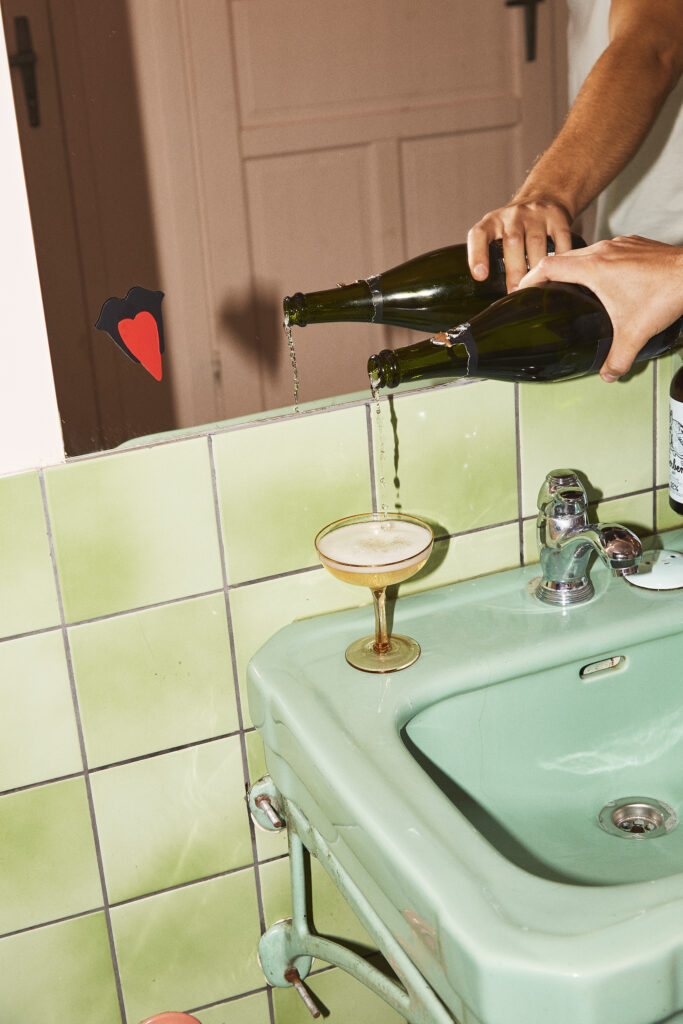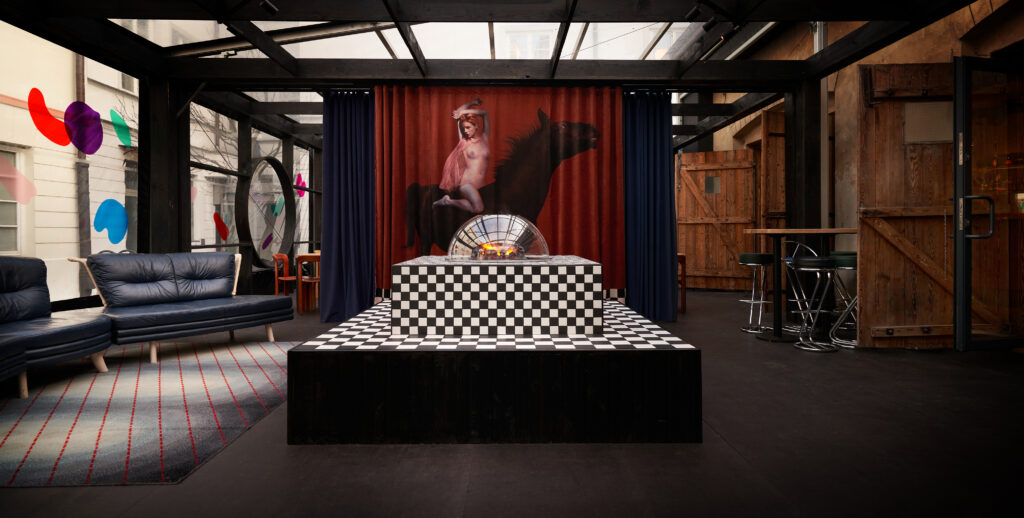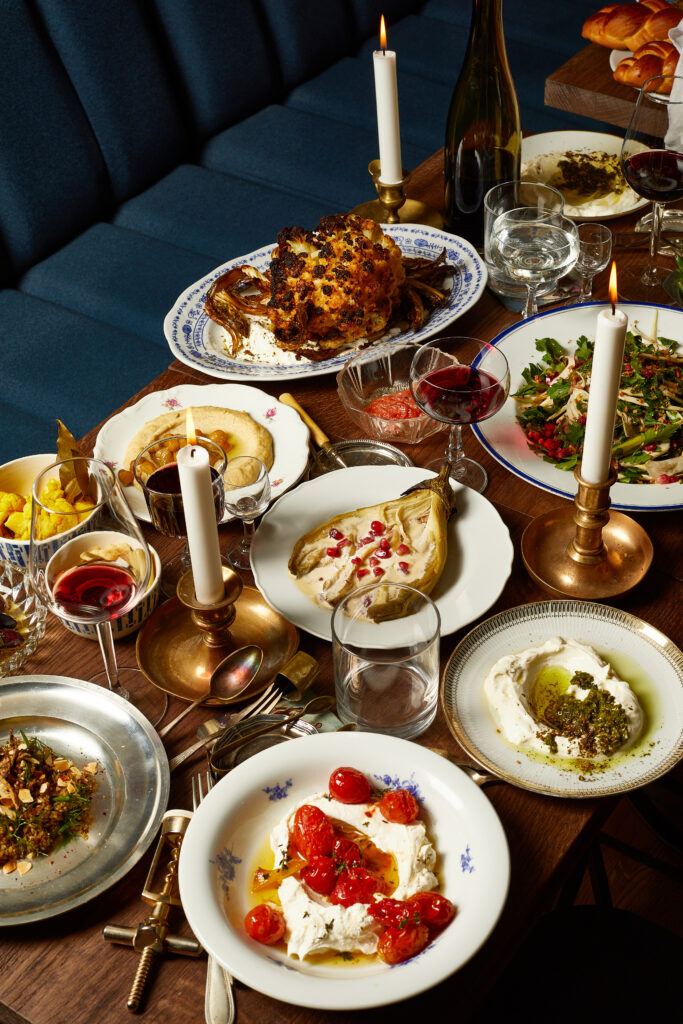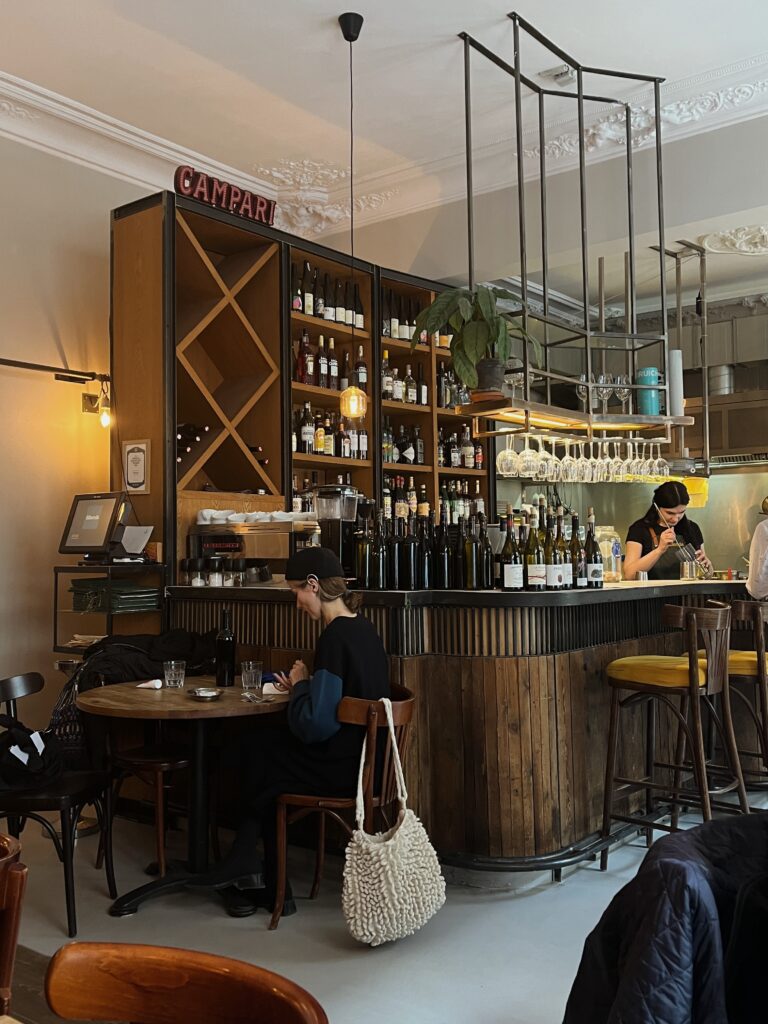 Saturday
Morning
Firstly, start your day right by having breakfast at the most "in" place – Charlotte. This is as Parisian as you will feel in Warsaw. They have a few spots in the city, but my favorite is Charlotte Bouillon. Take a seat by the window, order breakfast of "Charlotte" or "Croque Mademoiselle" and enjoy the beautiful start of the weekend.
Secondly, take a walk and grab some sweet treats from Miss Mellow, my beloved place by the Wilcza street.
In case you feel like visiting a museum, visit the exhibitions at Zachęta Museum, one of my favorite places when we are talking about art. Extra tip: They also have a great bookstore inside the museum, a must-visit.
Afternoon
For lunch – I really like MOD on Oleandrów s´Street, they always have some very interesting food combinations, amazing ramen and definitely the best donuts in town.
Afterwards, if you are ready for some shopping, visit Koszykowa street, where you will find a great selection of the local brands (like Chylak or Le Petit Trou) and Kyosk, a cool concept store.
At this point, I´m sure you will need some coffee top-up. Stor Cafe on Tamka street, my most favorite place, good coffee, amazing people all around and delicious vegan desserts.
Evening
Start with pre-dinner drinks at Bar Rascal – the newly opened and very trendy place to be.
You MUST have dinner at another local's favourite – Regina Bar. It is a very original & fresh food concept with Chinese food in New York style!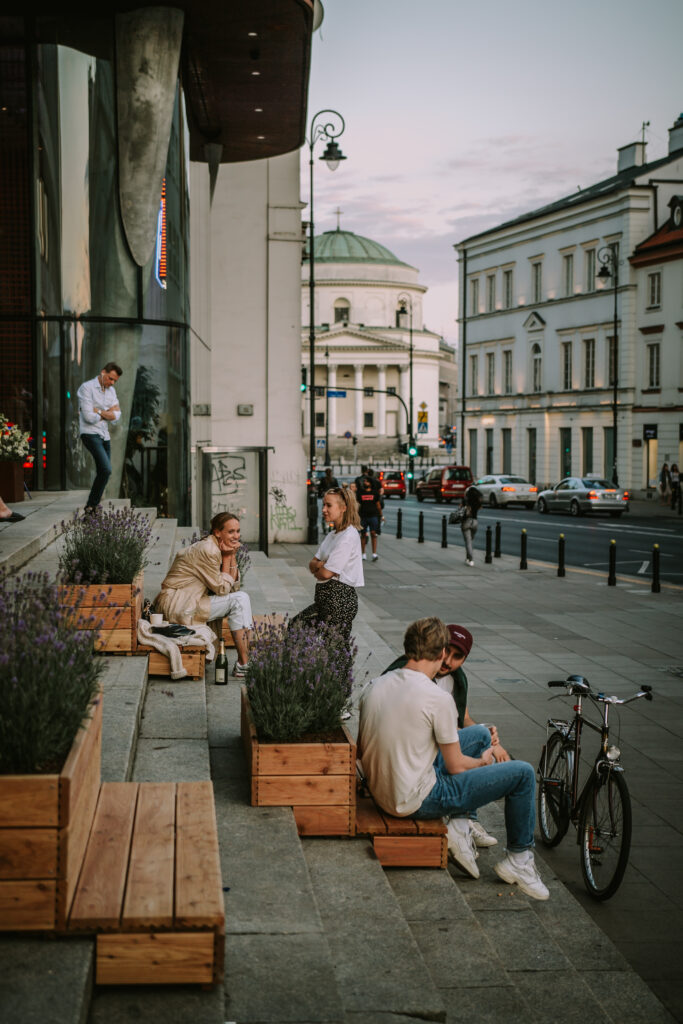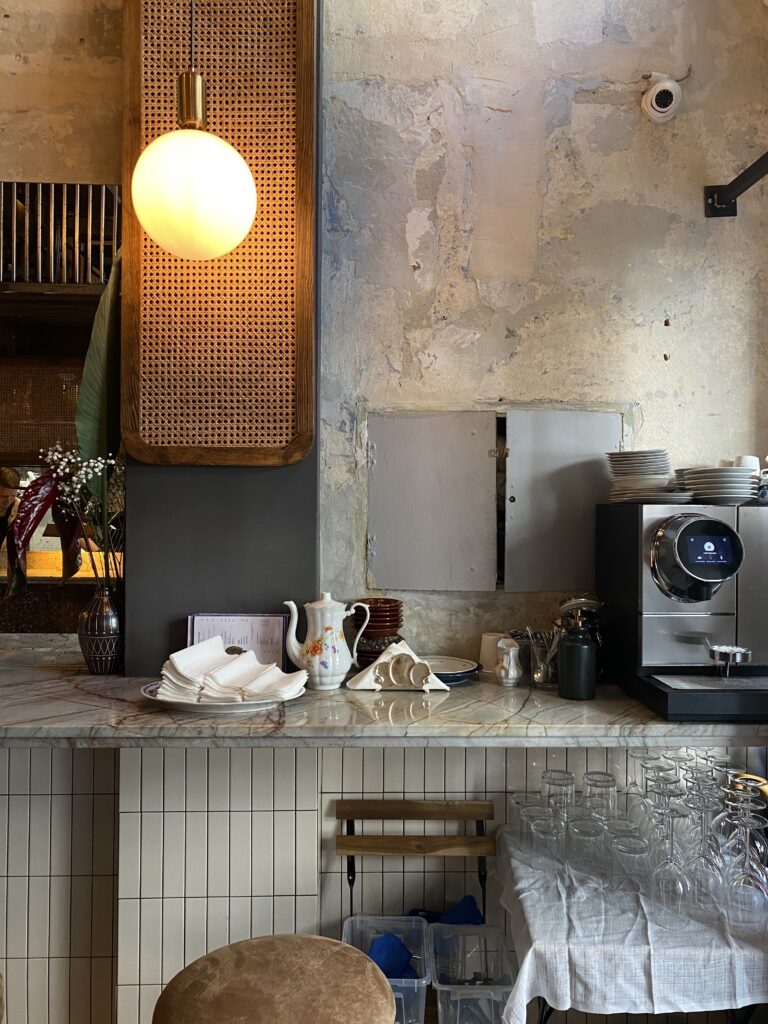 Sunday
Morning
Once you are ready for your last day in Warsaw, head straight to have breakfast in Sam Powisle. I would recommend ordering Shakshuka since they offer Warsaw's best one.
Next point on the agenda is a must – go for a long stroll in Lazienki park – Royal Baths Park. It truly is one of the most beautiful places in town.
If you still haven't found something special for yourself or for your beloved ones, go shopping in Mood Scent Bar. It has the greatest selection of niche perfumes. I always love to visit this place when looking for something special for my closest friends. And in a case you still want to have some shopping – visit Mysia 3, a very nice place with different cool brands, polish and not only.
Afternoon
After that, I´m sure you will be a bit hungry. For a very traditional food in "modern" way go to Restauracja Wódka Gessler na Widelcu on Plac Trzech Krzyży. I am absolutely in love with their "bliny" with cavair.
I would now recommend going back to your hotel or airbnb and taking a small nap before heading out again in the evening.
Evening
Firstly, for an aperitivo I can recommend Long Bar located in Raffles Europejski. They have an excellent "Pornstar Martini", my favorite drink.
Afterwards, make your way to Flaming Bistro for dinner. A very french style place located in a building of an old embassy. Snails with butter and garlic are a must.
Finally, to end your weekend in Warsaw have a drink at Weles, a very beautiful cocktail bar with live music in the heart of Warsaw, in a very "Gatsby" style.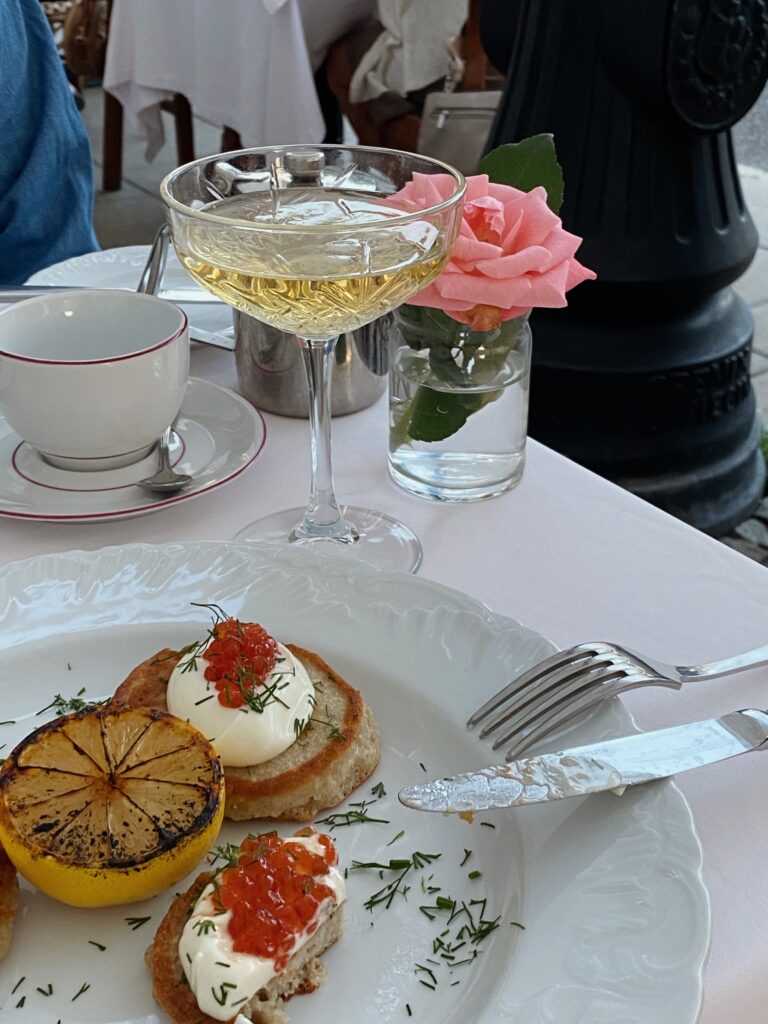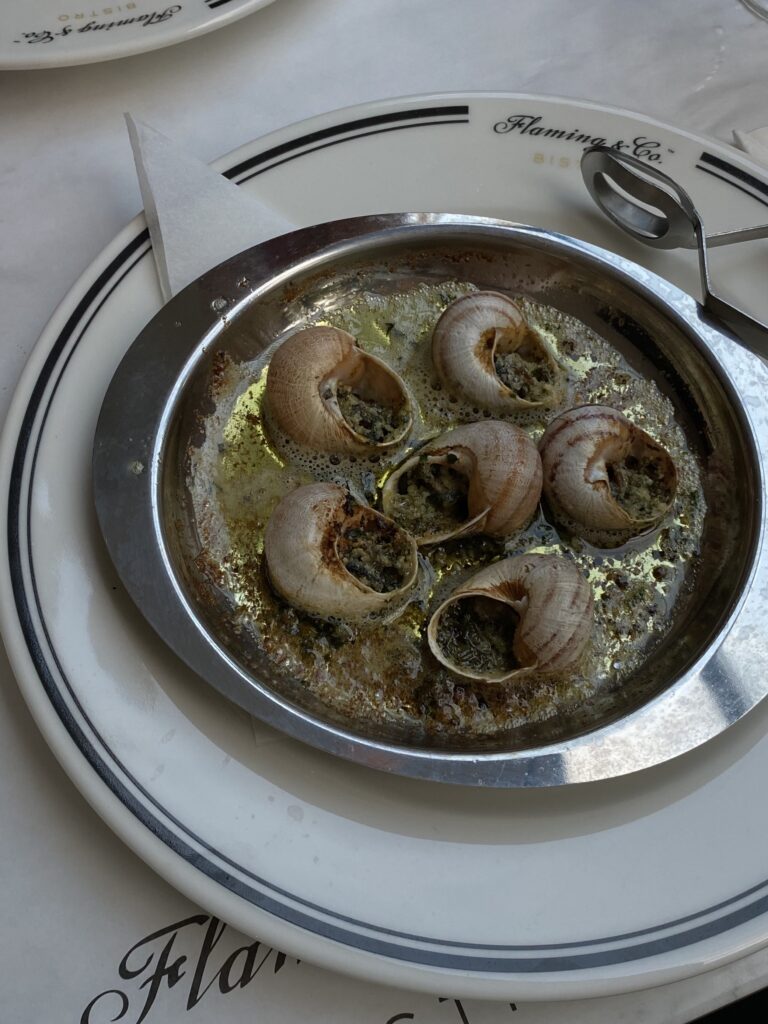 5. Top 5 things to see & do in Warsaw
Old Town Market Place (Starowka) – Completely destroyed part of the town during the war, now completed renovated. Go for a walk to have a feeling how once Warsaw looked like.
Palace of Culture and Science (Palac Kultury I Nauki) – Polish people have a love-hate relationship with this building given that it was Stalin's "present" to Poland, but it is a landmark in its own right.
Łazienki Królewskie – Royal Baths Park. Head here to see the local Varsovians not only escaping the hustle of the City but also just enjoying the slower pace of life. In the summer check the weekend programme as there are free Chopin concerts and they are really beautiful.
Saska Kępa – In order that you get to see the more "local" neighbourhood of Warsaw, head to Saska Kępa, a great spot to just walk around and watch a patchwork of architectural styles. You will find here examples from 19th century as well as Cold War. This area is a great example of gentrification, and a nice people watching spot.
Zacheta Museum – This is a national contemporary art museum. It's main goal is to is to showcase Polish contemporary art and artists.
6. Nightlife in Warsaw
There is plenty to choose from but given that you will already be so tired from seeing all those amazing place that Yanina has chosen for us, we thought to only provide you with very targeted three:
Rakieta – A very cool place located next to Charlotte Boullion on Nowy Świat. They have great music from the evening until the morning hours.
Jassmine – If you are in a mood for something slower with live jazz and great coctails
Bulwary Wiślane – A perfect outside place during warmer months, where half of Warsaw comes to dance.
Hope you will enjoy your perfect weekend in Warsaw. Let me know in comments below whether you managed to use some of the tips!
And again many thanks to our local guide Yanina!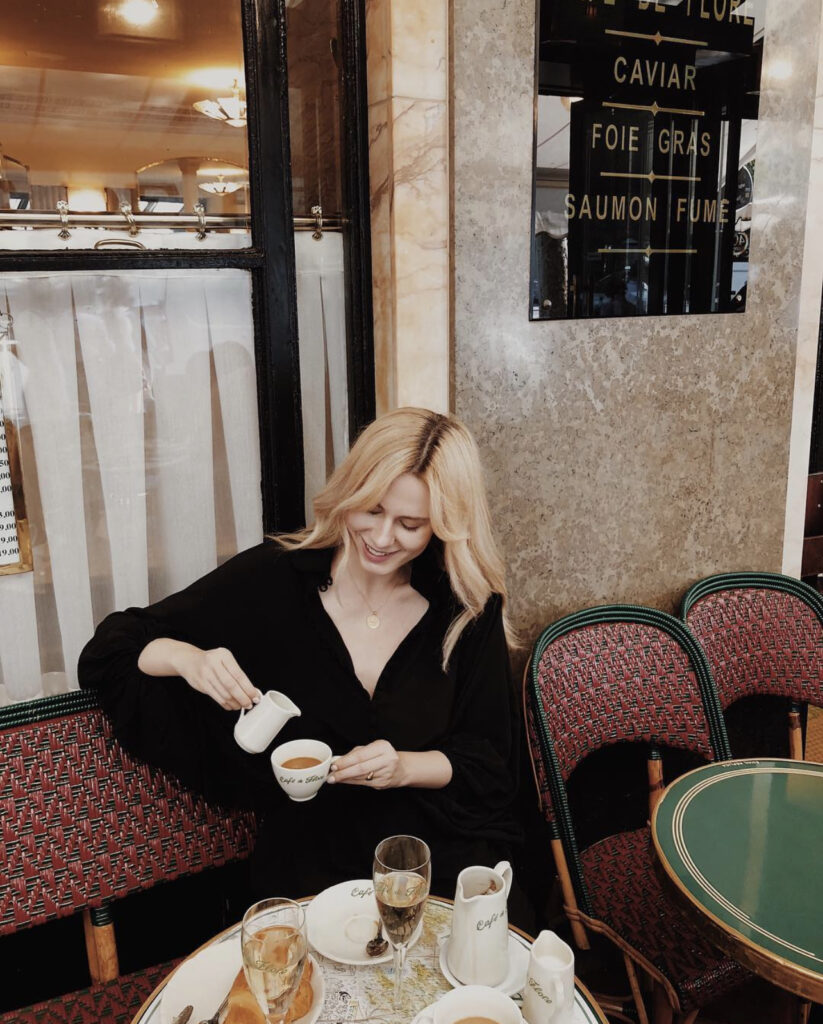 In case you enjoyed this guide, perhaps be inspired to visit Stockholm, together with our local Guide Michaela?