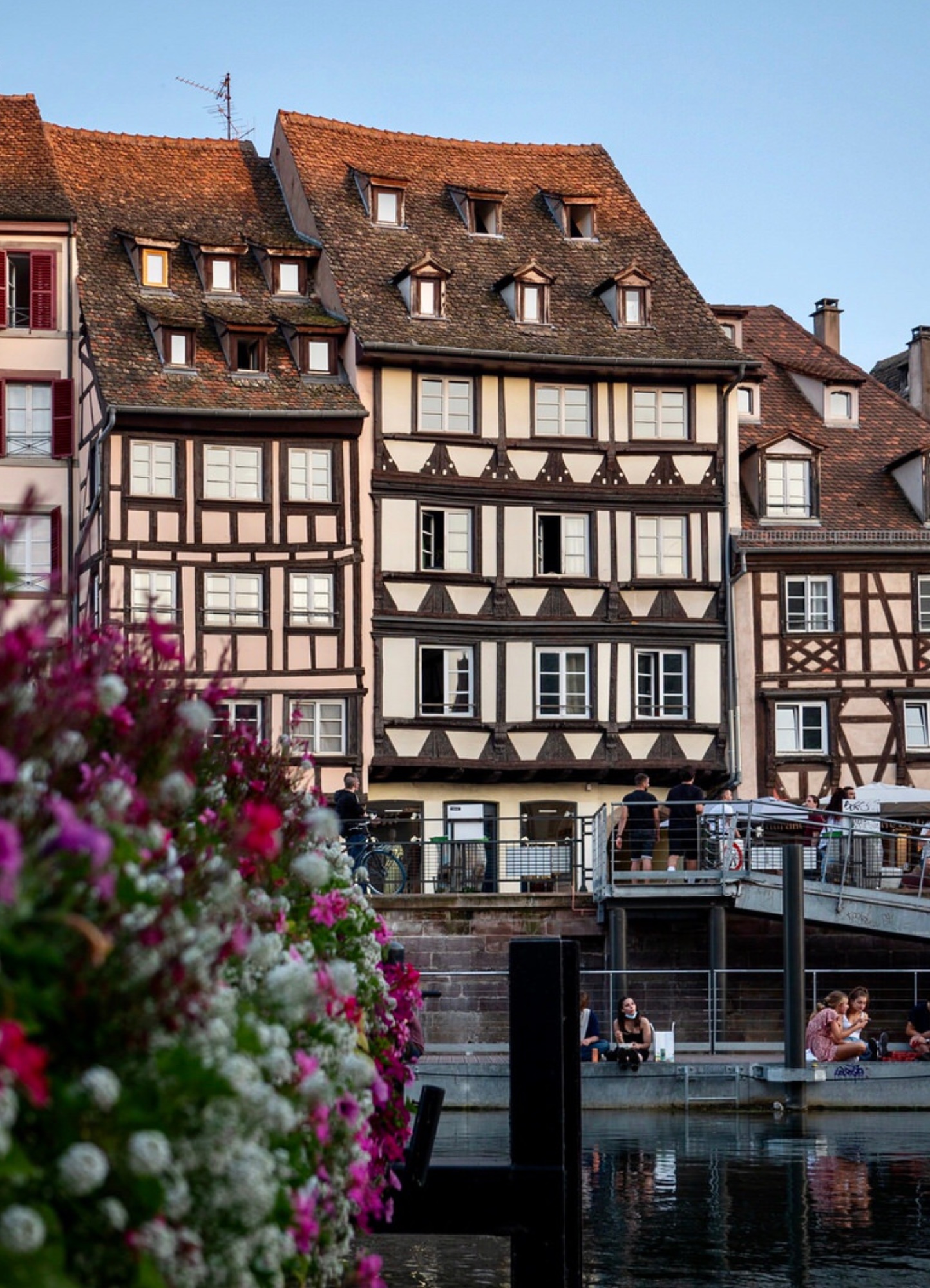 STRASBOURG – BEST HOTELS & AREAS TO STAY IN
Are you planning on visiting Strasbourg during your trip to France and you want to make sure you stay in the right area of the city and hotel?
In order to help you plan your visit, I have prepared all the info on the best areas as well as preselected the best hotels to cover all the budgets!
Let's not waste any more time and start planning!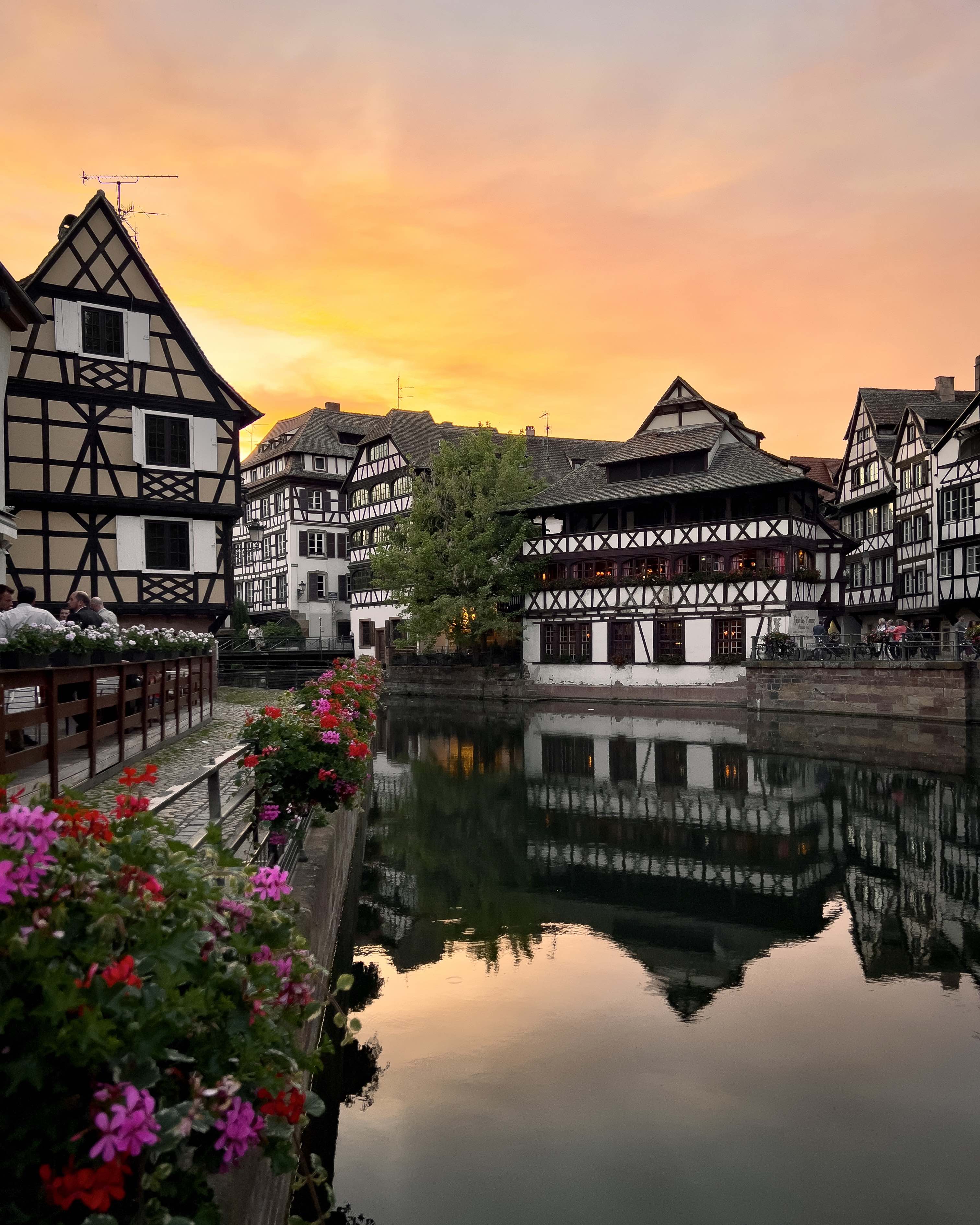 INTRO
You probably know Strasbourg for its magical Christmas markets. However, that is not the only reason to visit this beautiful, historic town.
Firstly, Strasbourg is a city taken from a children's fairytale. You will not believe that it is indeed a real, living city! But it is! Its medieval Old Town (Grande Ile) will make you think you've travelled back in time!
Secondly, it lies in one of the most picturesque areas of France, the so-called Alsace region which is famous not only for its vineyards It lies directly on the border between France and Germany. So what does it mean? That you will see here a perfect mix of what is great about Germany like the pastel timber houses and good organisation, but you will also get to experience France and eat a great croissant and drink a decent glass of wine! A win-win!
Finally, Strasbourg has it all. Starting from incredible museums and cultural sites to fantastic food and boutique shopping opportunities. Therefore, it has something for everyone!
Luckily, you've found our guide which will tell you not only about the best neighbourhoods to stay but also about the best hotels to choose from to make your trip to Strasbourg unforgettable!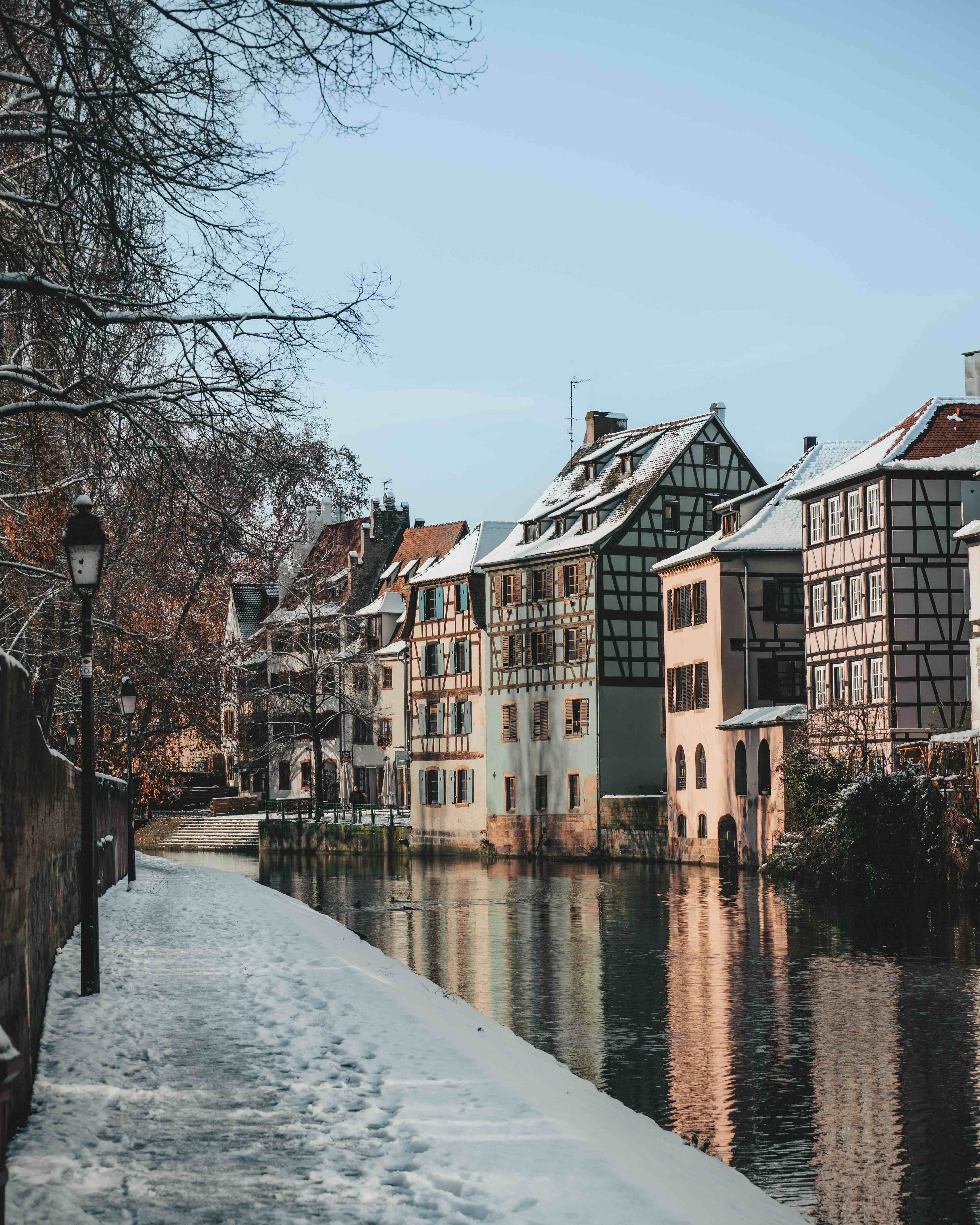 Do you want to find out more about visiting Strasbourg during Christmas? 
Check out my Guide to visiting Strasbourg during its Christmas market!
BEST NEIGHBOURHOODS IN STRASBOURG
STRASBOURG OLD TOWN
UNESCO added Strasbourg's Old Town (or Grande Ile) to the World Heritage list in 1988. Therefore, you can expect beautiful, historic architecture here. Additionally, it boasts the city's spectacular cathedral, and many museums, attractions, and great food places. However, it can get expensive and busy during the peak tourist season. Moreover, you'll struggle to reach your accommodation by car as it's mainly pedestrian.
PETITE FRANCE
La Petite France with Le Pont Saint-Martin is one of the most iconic views of Strasbourg, the postal card type of photo. It is a pedestrian zone where you will get pleasantly lost in its cobblestone streets winding around the canals and beautiful half-timbered houses.
Go to Place Benjamin Zix where you can have lunch or dinner and soak in the fairy-tale-like atmosphere.
Oh, also make sure to visit Maison Des Ponts Couverts. This iconic house is full of wisteria during a few days in spring and becomes the most photogenic spot in Strasbourg!
MAIN TRAIN STATION AREA
To the northwest of the centre, the area around Strasbourg's train station has great accommodation options. While it may not be as pretty as Petite France or the Grande Ile, it offers convenient access to both. Also, staying near the train station is convenient for transport links. Finally, it might be a better option for those seeking a peaceful stay as it isn't as touristy.
OUTSIDE OF THE CITY CENTER
One final word for those traveling by car is that you might find it better to stay outside of Strasbourg. To preserve its tranquil, historic atmosphere the authorities have banned cars from most of Strasbourg's center. Also staying outside will help you avoid the tourists as well as often be cheaper than staying in the center.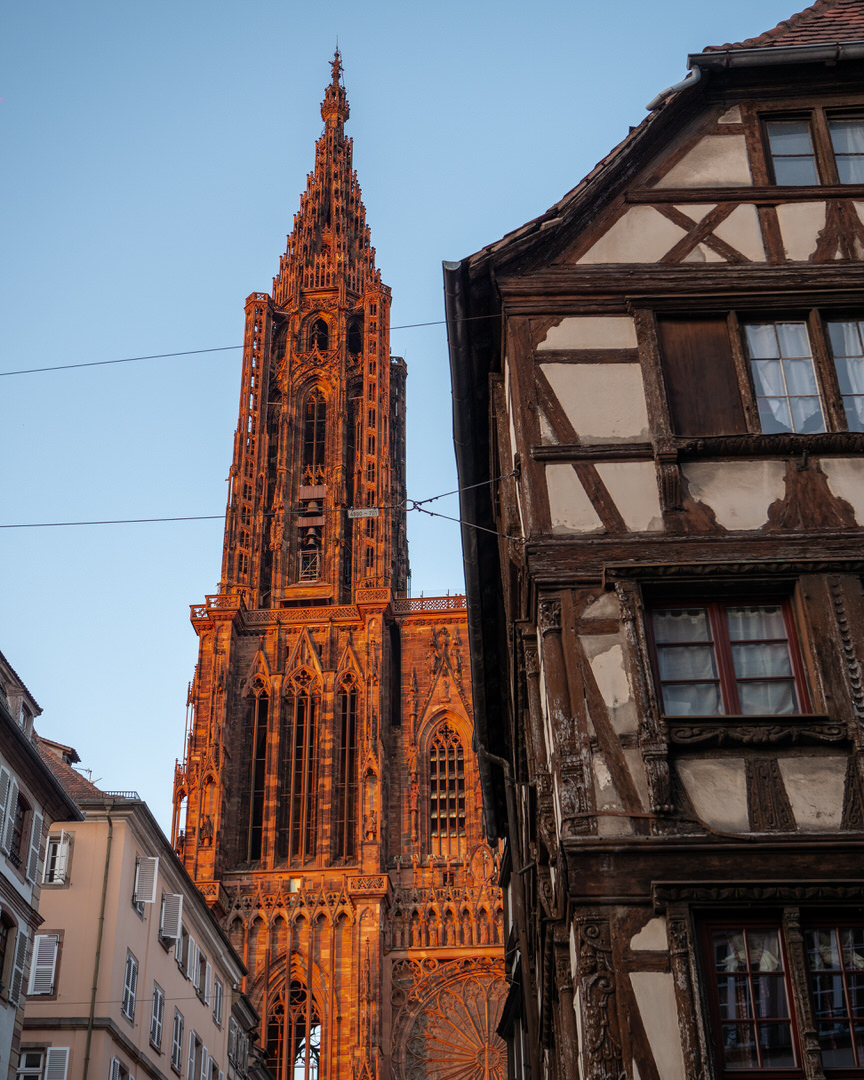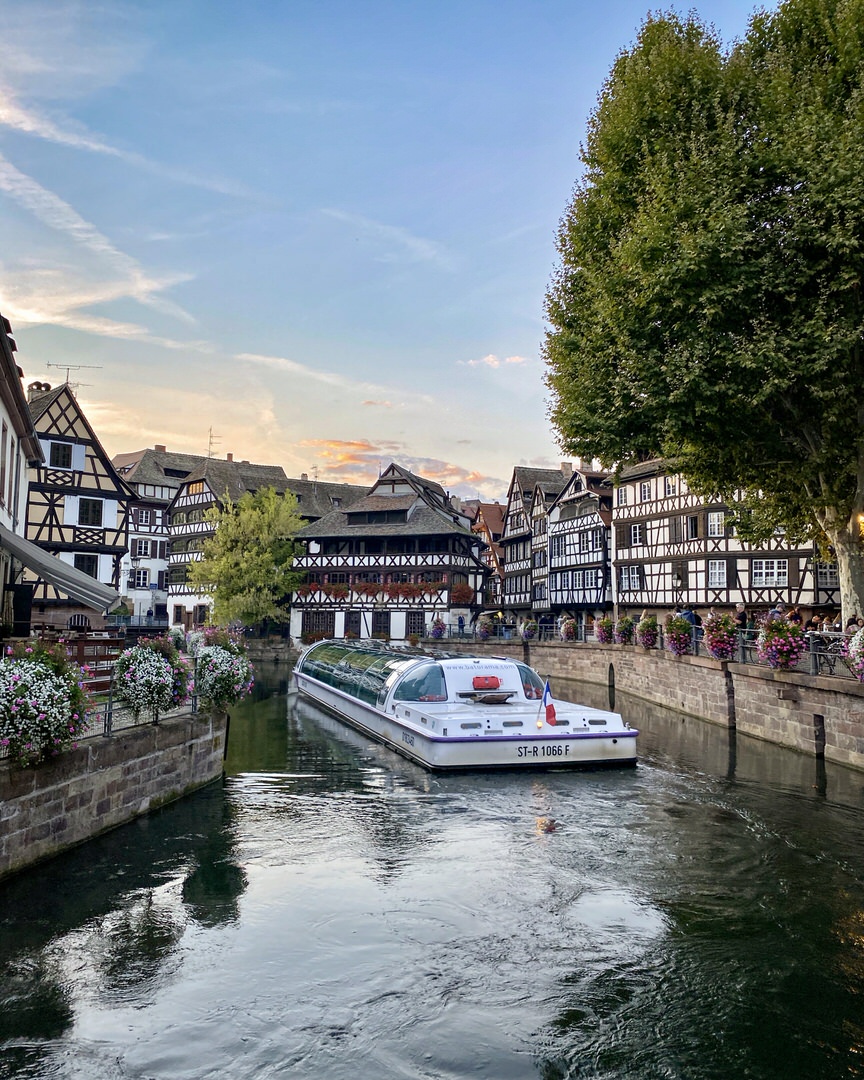 10 BEST HOTELS IN STRASBOURG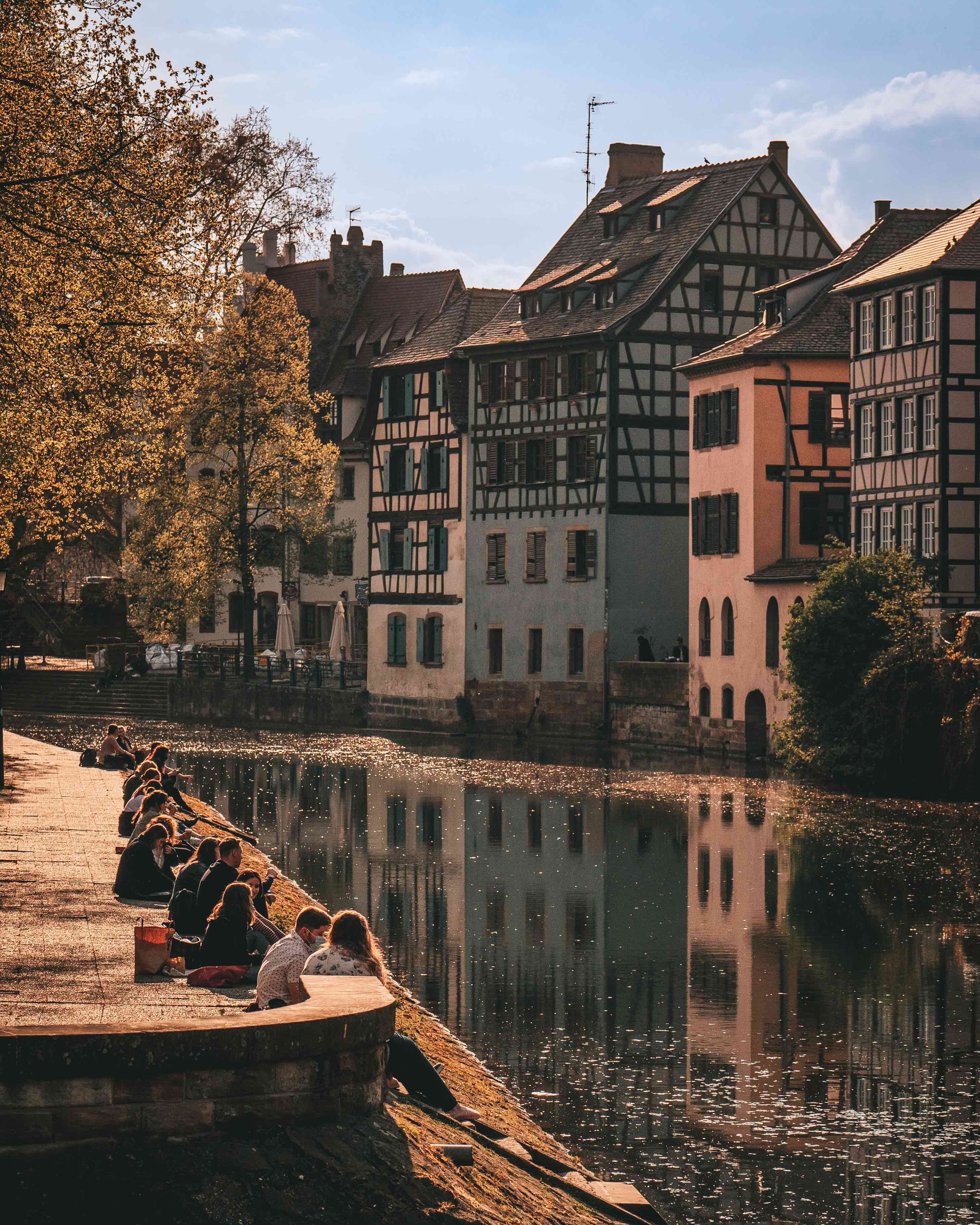 The Cour du Corbeau is a beautiful, sixteenth-century property in Strasbourg's centre. Furthermore, it has been a hotel for almost its entire history! Therefore, you can expect beautiful old stone, wooden beams, and period features. However, it was renovated and reopened in 2009 so has all the luxury you'd expect from a four-star hotel. It serves a continental breakfast and local treats throughout the day on the terrace and in the stables when the weather permits. Finally, the cocktail bar is an atmospheric place to unwind after a busy day's sightseeing!
You can book it directly here.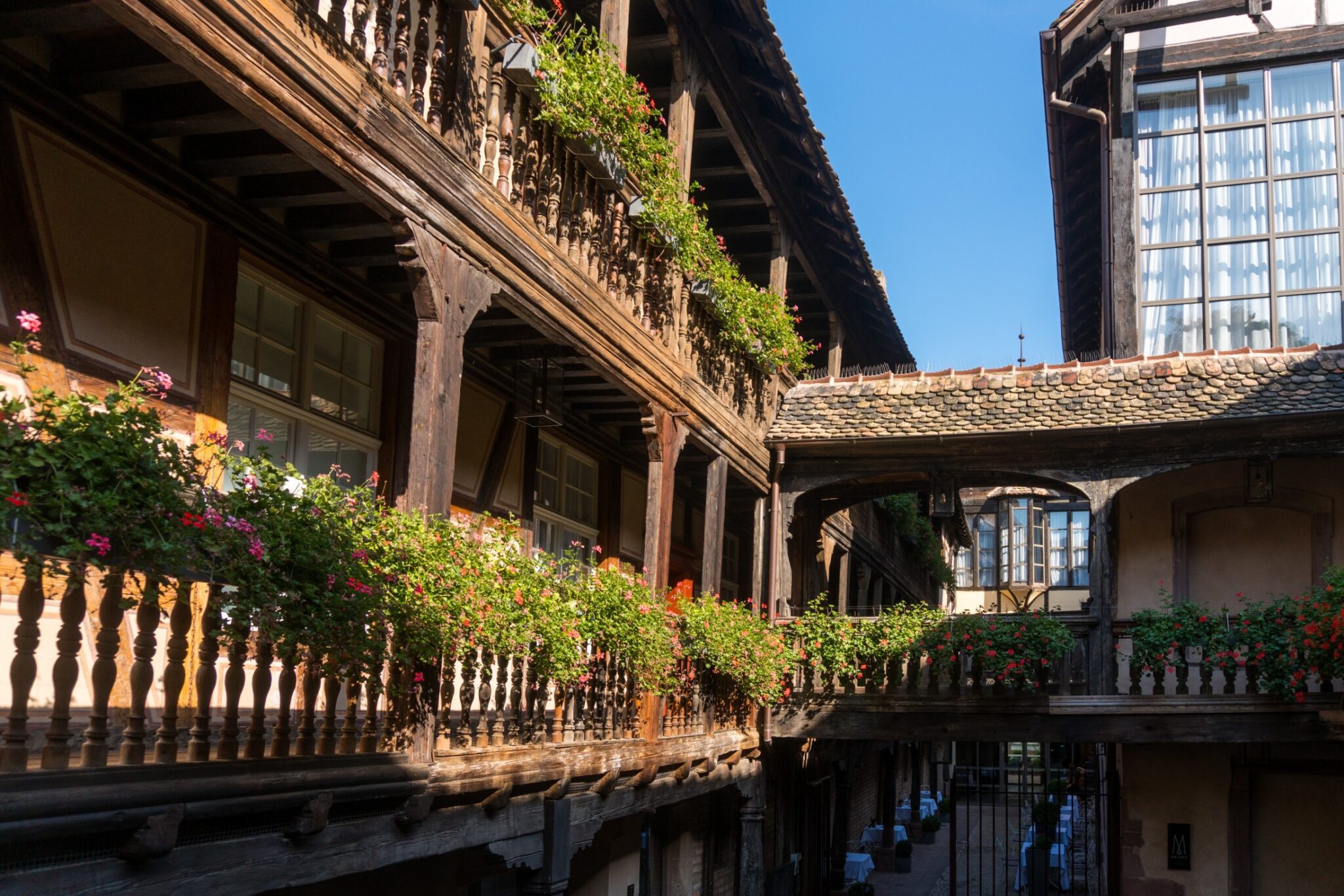 Les Haras offers an elegant, luxurious stay a stone's throw from Petite France. The huge, tranquil grounds have buildings that combine modern and traditional styles. The rooms are contemporary, minimalist, and oh-so comfortable. Book one of its large suites for an indulgent stay with high-end fittings and furniture and Nuxe products.
Additionally, Les Haras has a beautiful, Japanese-style breakfast room and an atmospheric bar in the old stables. Moreover, it can book a table for you at the superb nearby Brasserie. Lastly, Les Haras has a spa with clean, modern design. It boasts a large indoor pool, hammam, sauna, and Nuxe treatment rooms.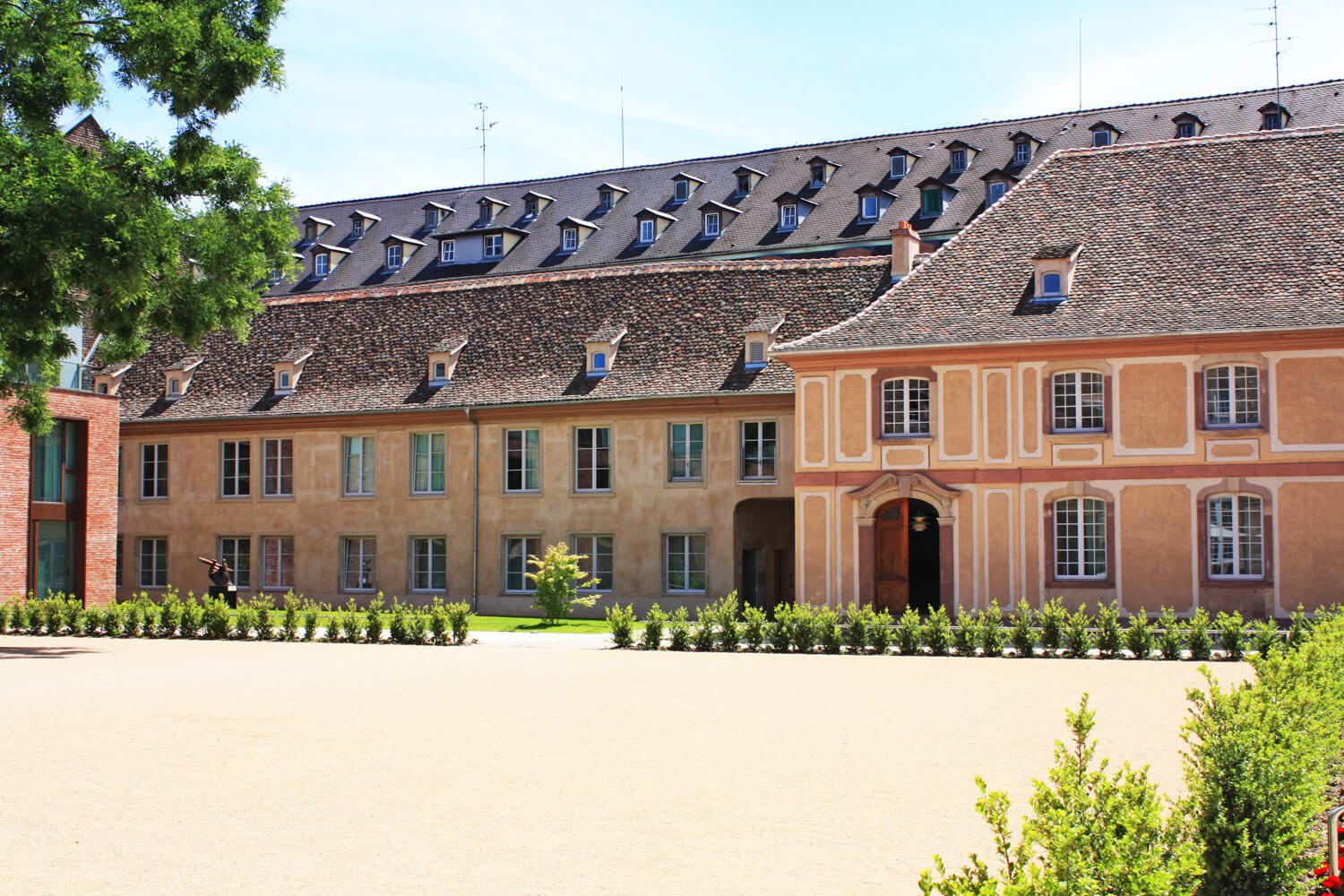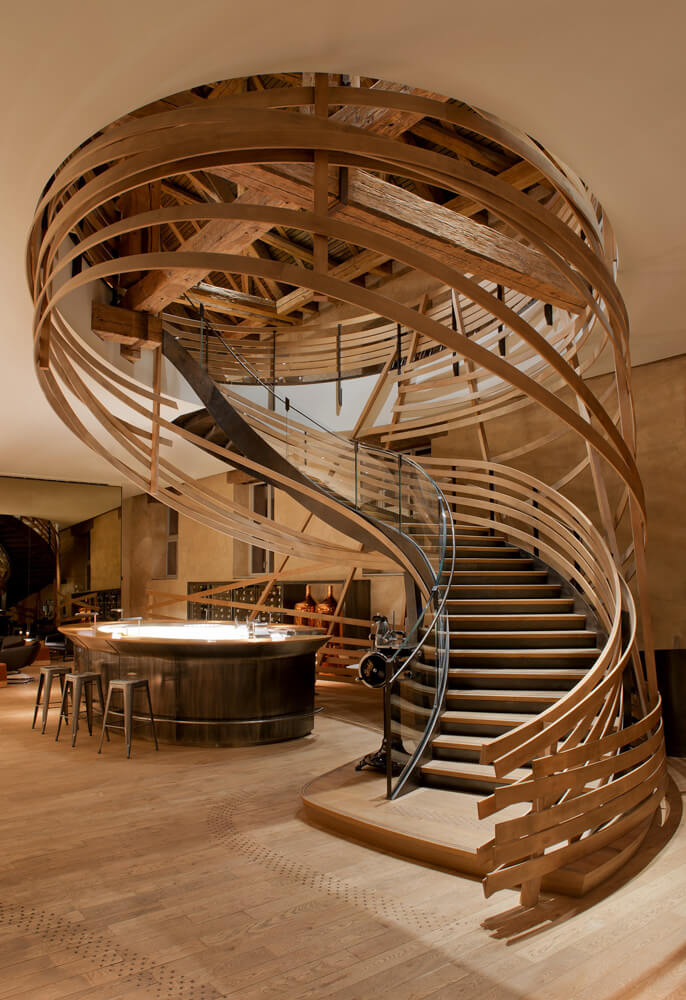 This enchanting, fifteenth-century house could not have a better location. It is in Cathedral Square in the heart of Strasbourg's Grande Ile. Therefore, you have magnificent views throughout. The hotel's nine rooms are simple but light and modern. Moreover, you'll probably spend most of your time sightseeing if you stay here! Otherwise, enjoy Maison Kammerzell's delicious, Alsatian cuisine downstairs. They must be doing something right, as they've been delighting diners since 1427…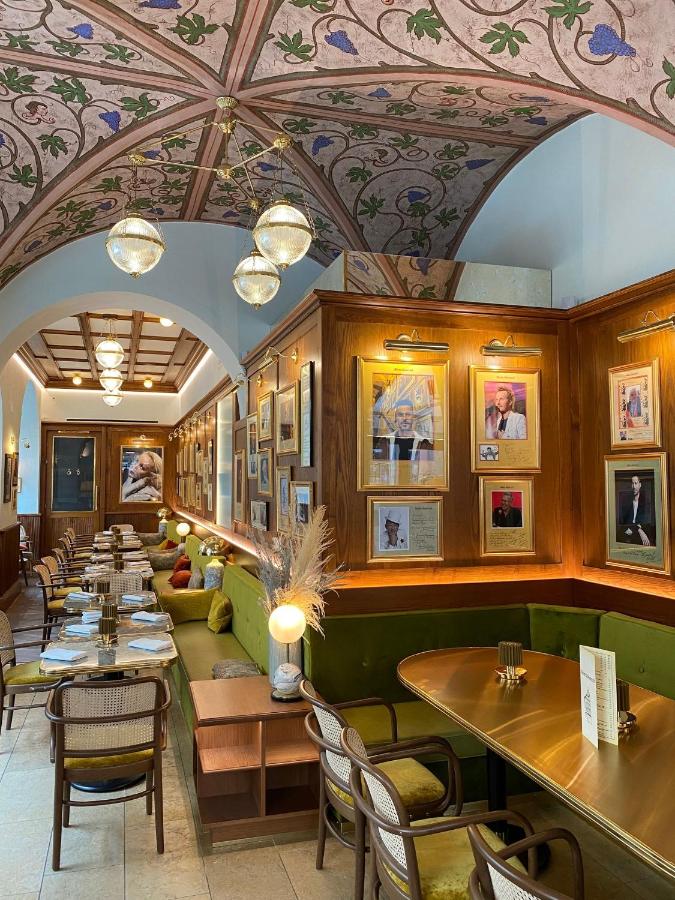 This hotel is a gorgeous, sixteenth-century property in the centre of Petite France. It offers 22 luxurious rooms with tasteful, modern design and traditional touches. Also, you can have breakfast and other meals in your room. Furthermore, it boasts an excellent spa with warm, muted stone walls and state-of-the-art treatments. The hotel also has the Meyerhof bar which serves drinks and pastries all afternoon and evening. With its beautiful, comfortable period furniture and sixteenth-century frescoes, it is the perfect place to unwind.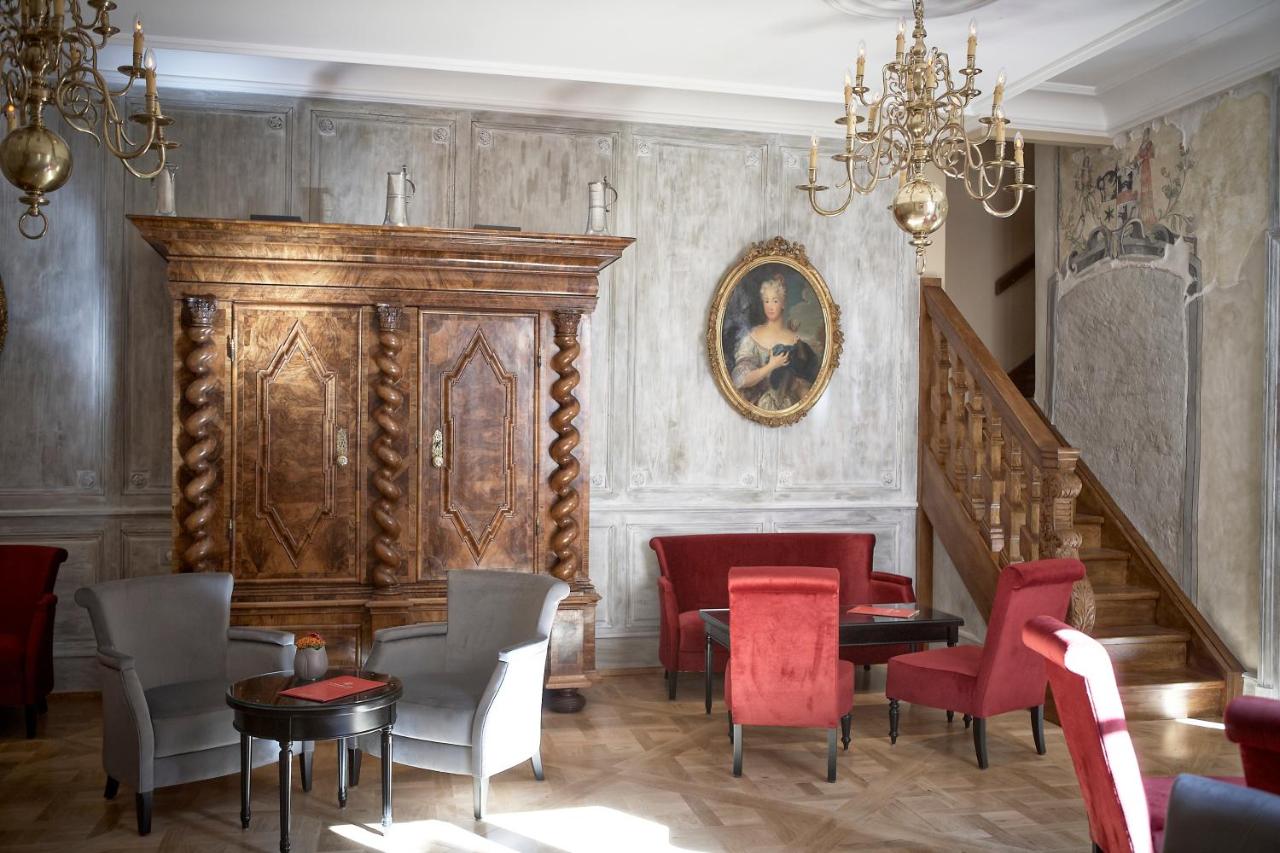 Chateau de Pourtales hotel is only 20 minutes north-east of Strasbourg in a gorgeous location. So you would need your car or at least a taxi to get there. It is in a magnificent eighteenth-century chateau with large parklands with woods and ponds. There are spacious, comfortable rooms all over the property. Even entry-level double rooms would be big enough for a small family!
Additionally, there is a well-equipped, modern spa and sauna in the former stables. Otherwise, there are yoga classes onsite and Nordic walking through the nearby forest. There is no onsite restaurant but snacks and drinks are available indoors. Also, there are plenty of great dining options within a short walk.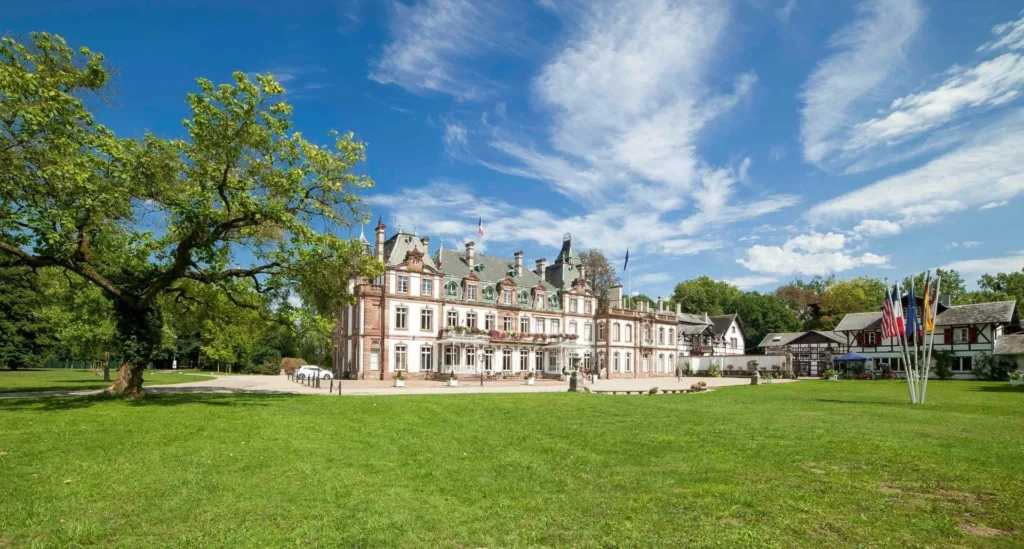 Le Moon is a former mansion in a nineteenth-century building on a beautiful quay north of Grande Ile. It offers ten unique, private apartments. Each one has its own flamboyant design. The smallest, Mini Pink studio is ideal for a romantic couple's getaway. Otherwise, it has a vast Comfort Suite perfect for families. Camille Becht offers superb wellness treatments in your apartment upon request. Lastly, there is a small, calm garden in the centre of the property.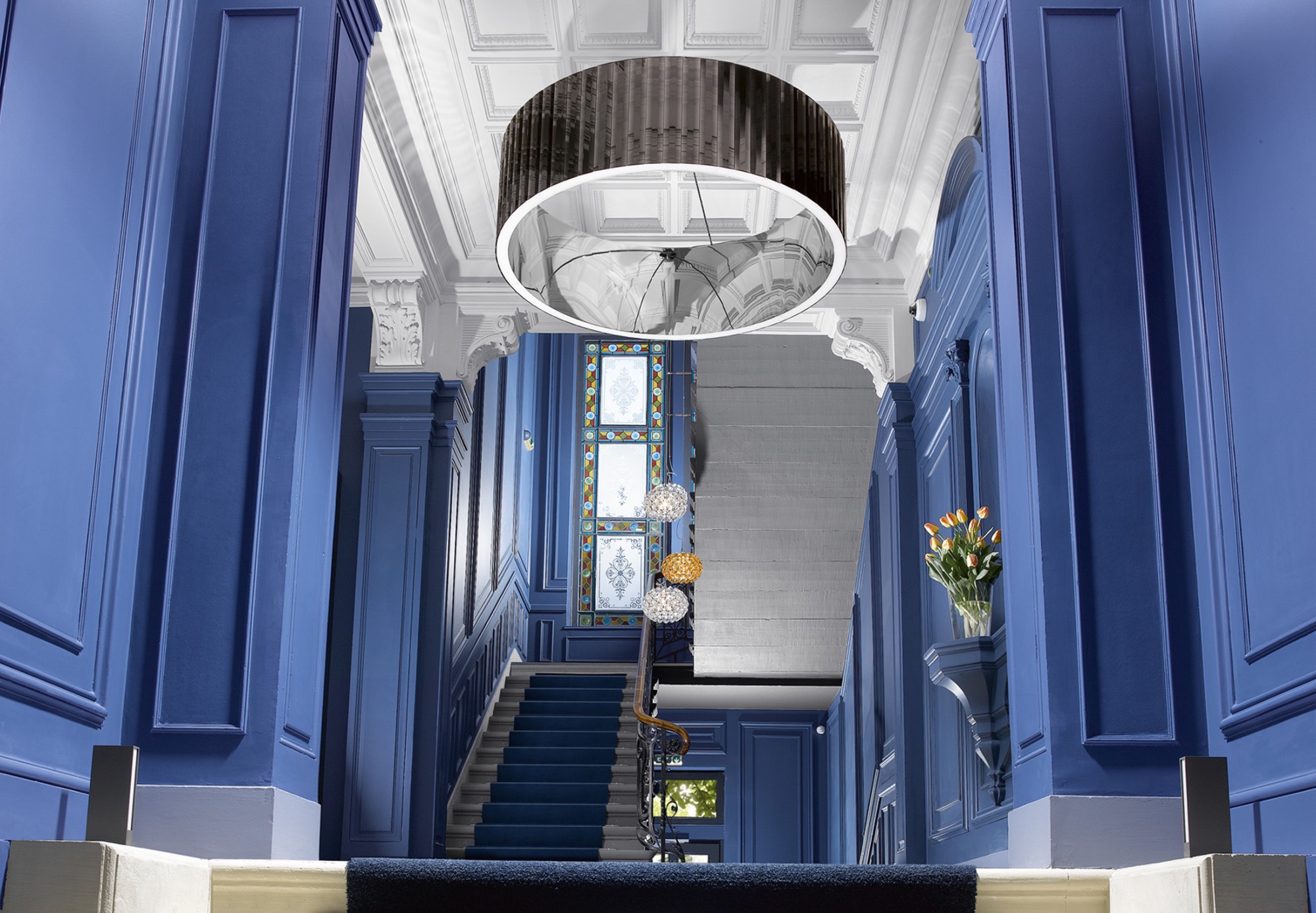 This hotel is totally different from the others on the list for its modern, urban feel! Unique artists have designed each of its 27 rooms. These range from solo accommodation to rooms suitable for families. Its onsite restaurant La Graffateria, offers trendy French dishes and vegan options. Lastly, it has a shop selling exclusive artwork and relaxed communal spaces that display exhibitions. Therefore, book here if you want a change from a traditional, Alsatian stay.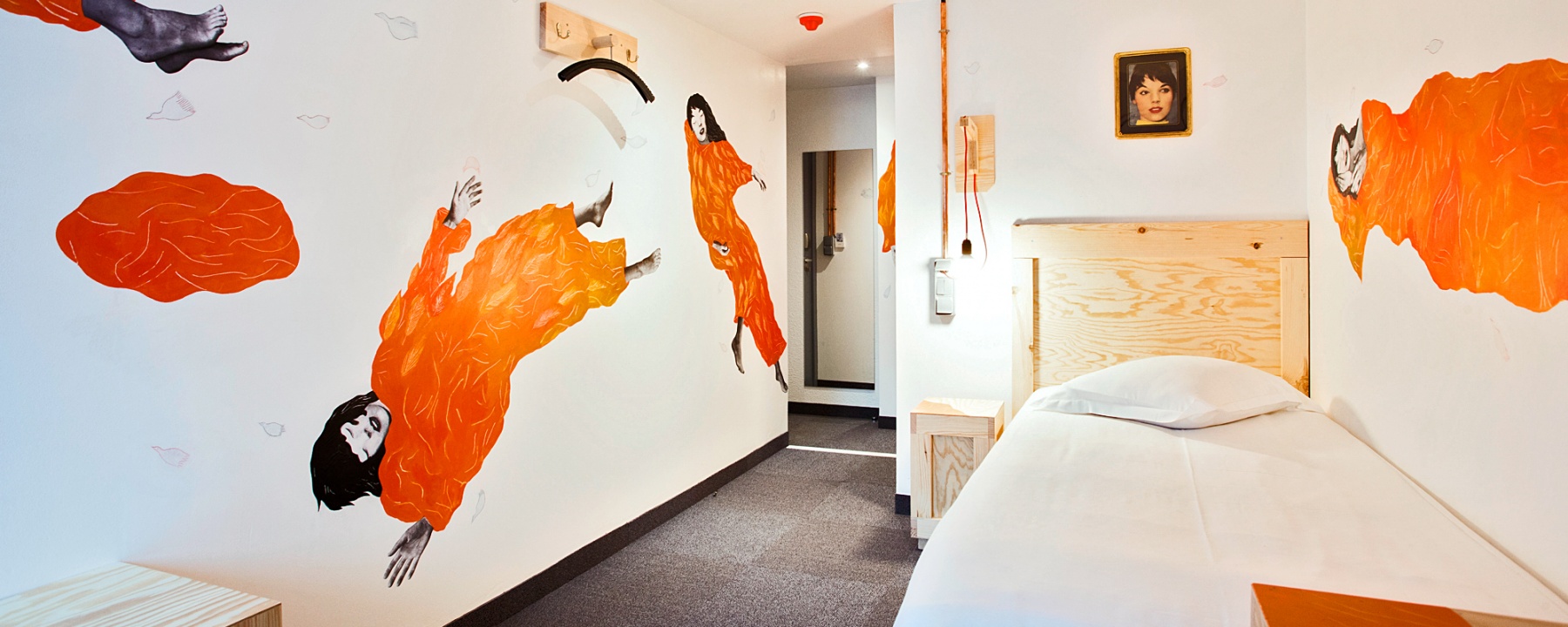 Hotel Regent Petite France has an incredible location on the tip of Petite France. Therefore, this former seventeenth-century mill boasts superb views throughout. Moreover, the rooms are comfortable, and luxurious, and have tasteful decor. They range from double rooms to majestic suites suitable for up to six people. The Regent serves a delicious breakfast in an elegant dining room and has an intimate champagne bar. Finally, there is a sleek, modern spa with views of the canal and great treatments!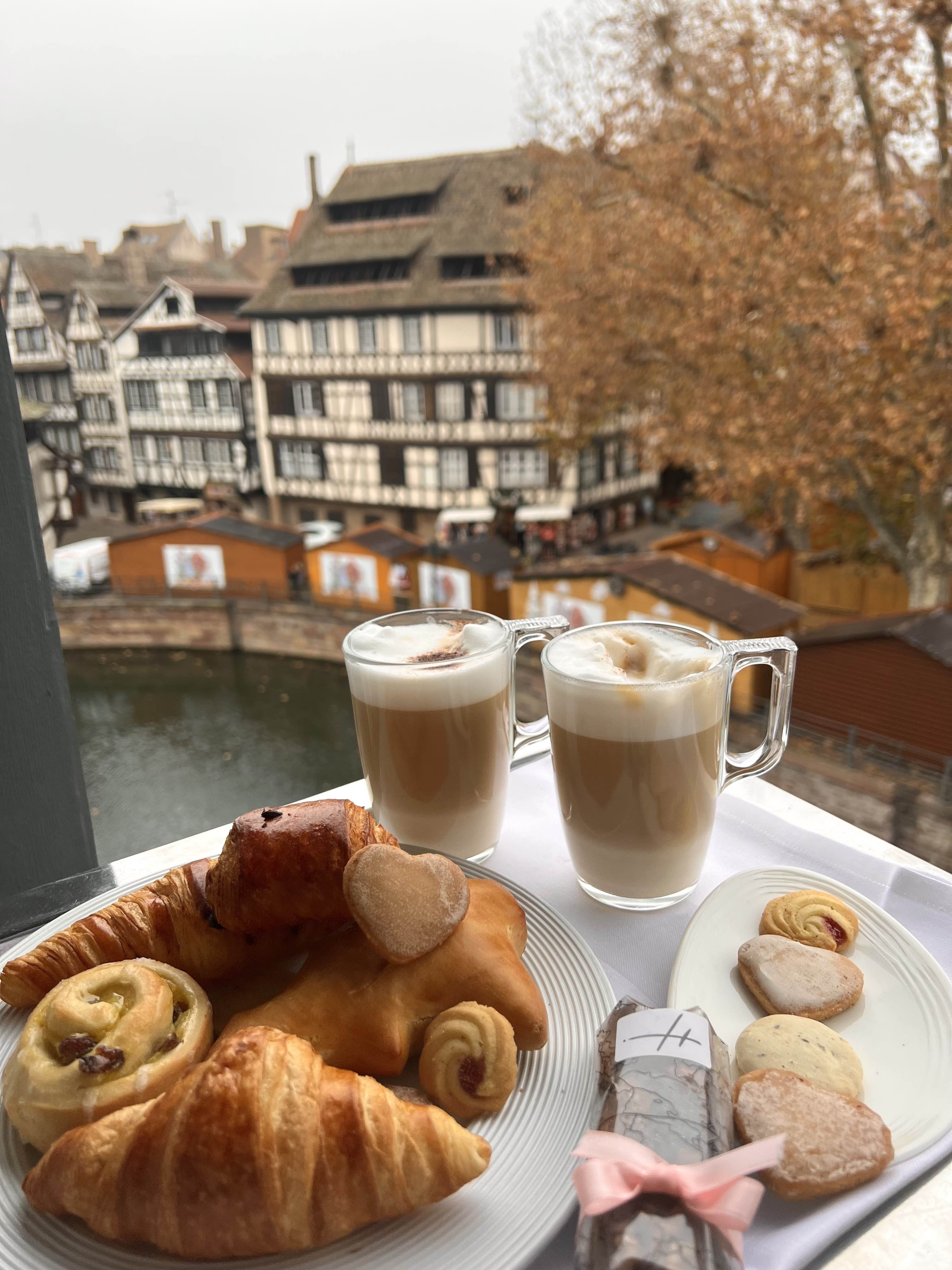 This four-star hotel is in a quiet, private courtyard just over the river from Grande Ile. The style of your room will either be traditional Alsatian, minimalist contemporary, or themed. They range from singles to a vast duplex suite with beams and a mezzanine. Also, enjoy a delicious continental or buffet breakfast. Moreover, you can book a massage in your room. Families and pets are welcome in almost all rooms. Additionally, the hotel offers bicycles to guests. This is the perfect way to explore car-free Strasbourg!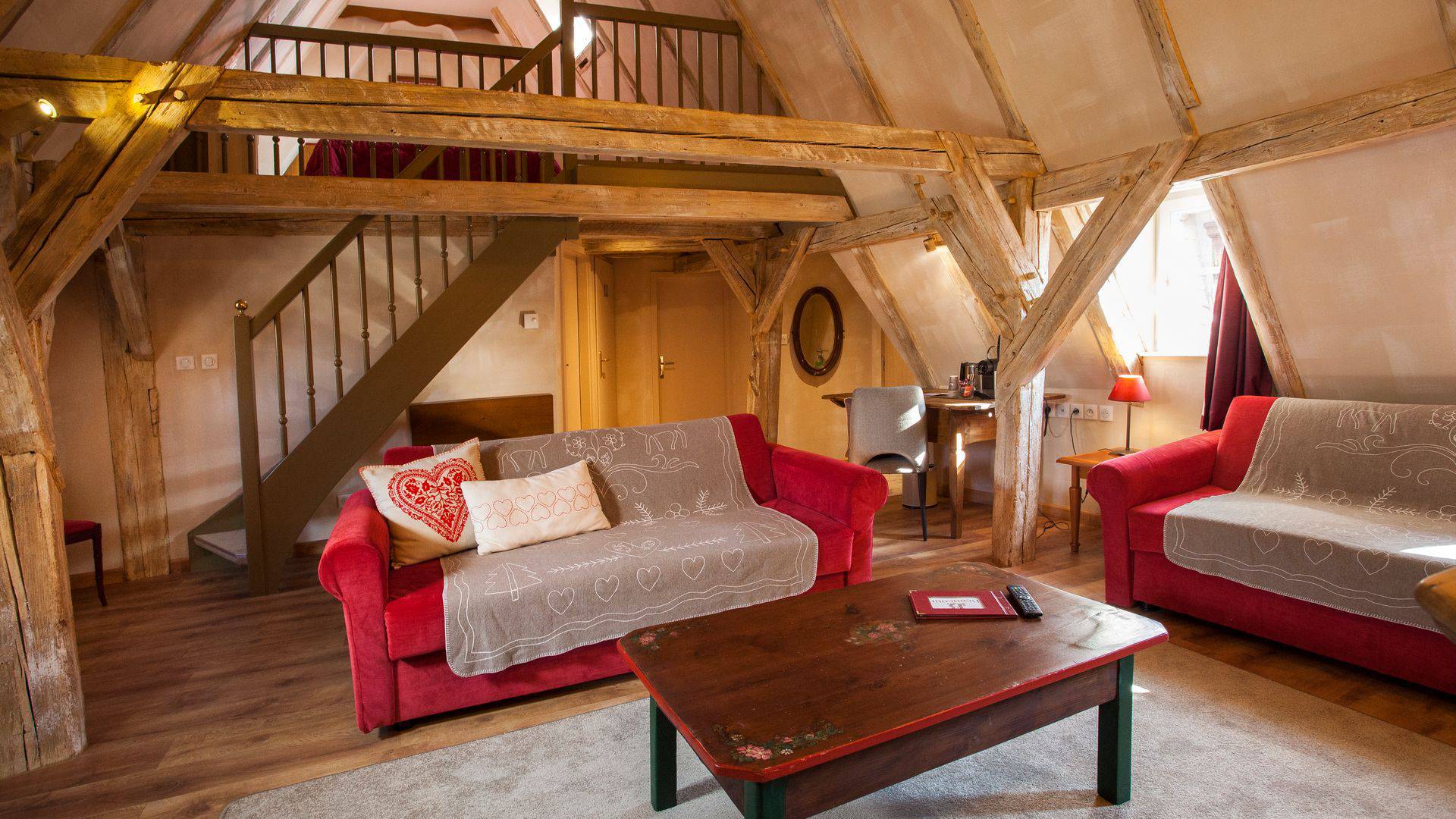 Hotel Pere Benoit is only fifteen minutes from Strasbourg's center by car. Additionally, this distance gives the hotel a secluded, relaxed feel. It is a beautiful, authentic farmhouse from the 1700s. Moreover, it has large, peaceful gardens and courtyards. Indoors, the 60 rooms are all comfortable and welcoming. The Steinkeller offers delicious Alsatian dishes in a charming, period dining room. Finally, Hotel Pere Benoit has a great location for exploring the beautiful countryside and villages nearby. This includes the Alsace Wine Route – an ideal spring or summer activity!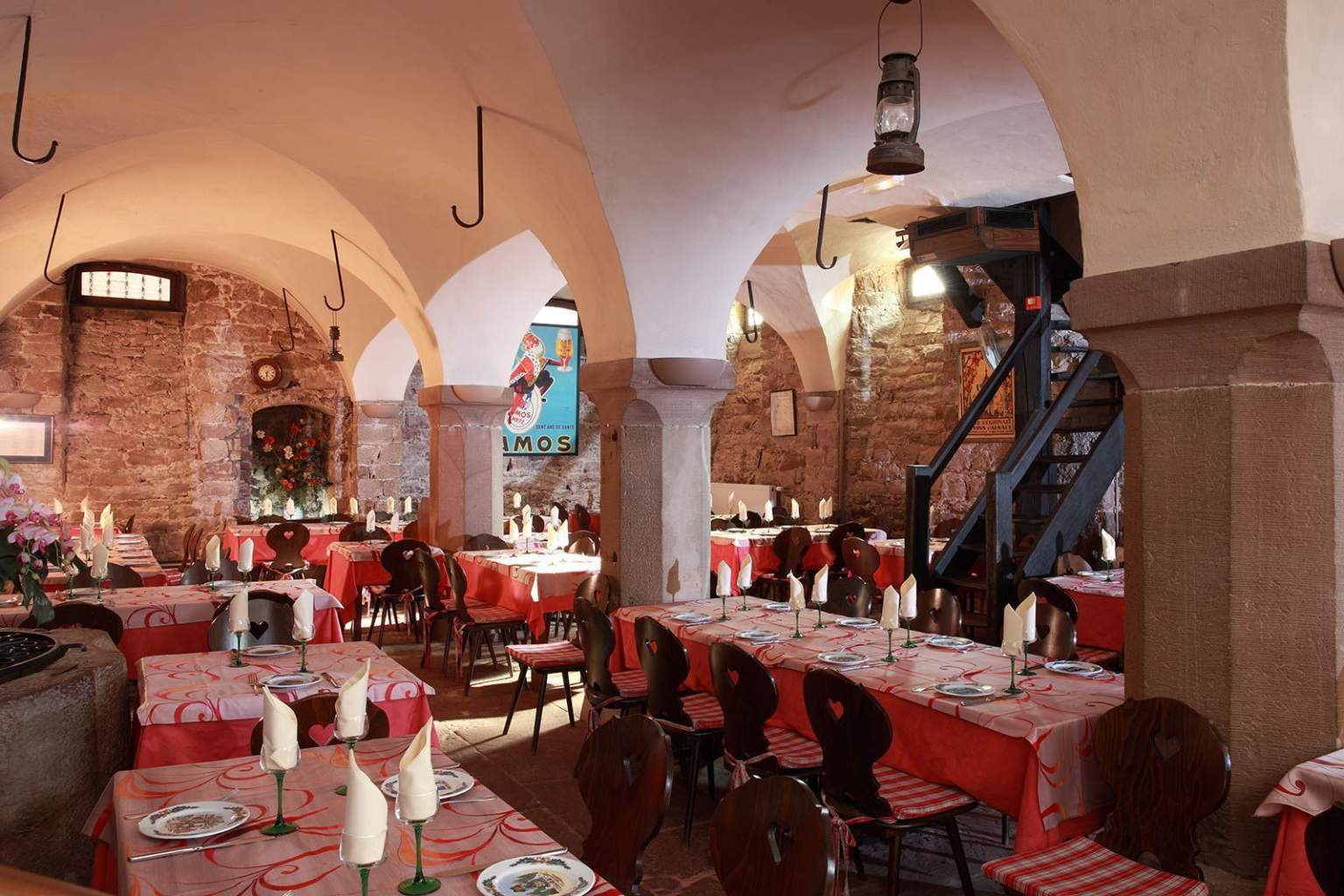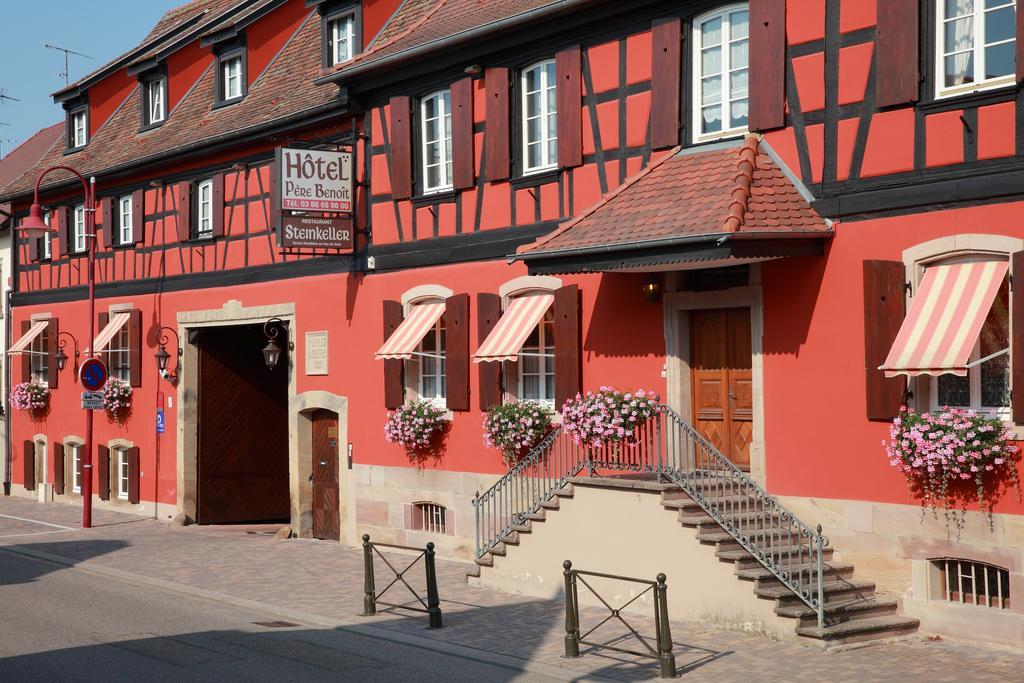 FINAL TIPS
I hope that the above list of the best areas to stay in Strasbourg as well as the list of the top 10 hotels will help you plan a perfect trip to Strasbourg!
Make sure to book your accommodation well in advance, especially if you plan to visit during the famous Christmas market! Choosing Strasbourg as a base is also very useful in case you want to explore all the lovely villages nearby!
Enjoy!
Do you want to find out more about visiting Strasbourg during Christmas? 
Check out my Guide to visiting Strasbourg during its Christmas market!