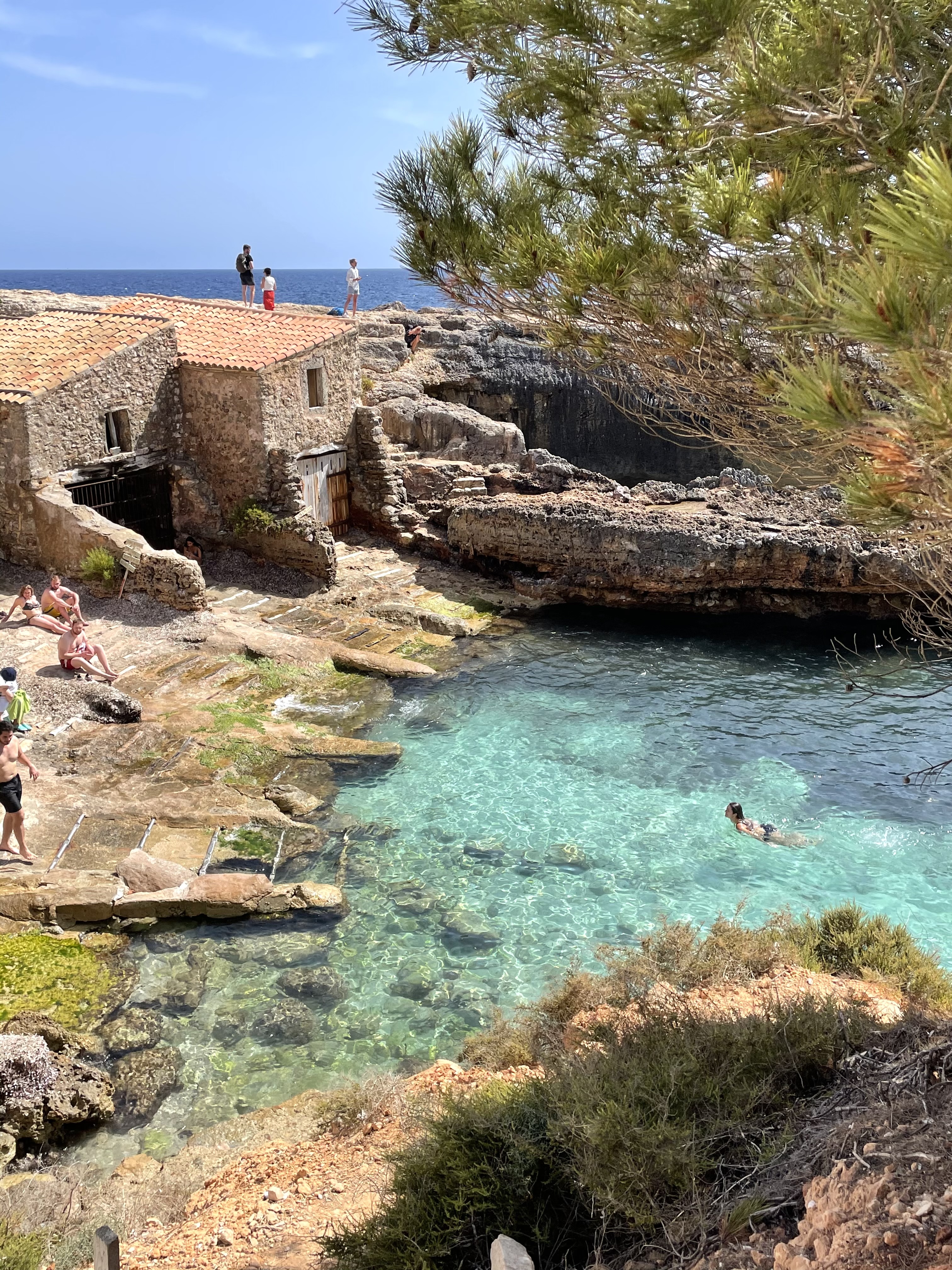 HOW TO MAKE INSTAGRAM REELS GO VIRAL – ULTIMATE GUIDE
Are you looking for ways to create viral Instagram reels? Then you have come to the right place!
If the last year has taught me something it is that using reels brought me more growth, engagement, and exposure than I have had in over five years.
Below I share with you everything you may want to know about creating viral Instagram reels in 2023, all in one ultimate guide. The guide will tell you all about the reels algorithm and proven strategies as well as share my top twelve tips for creating million views reels.
Why is it important to understand and indeed create high quality reels? Because as of now reels are the key way of going viral on Instagram and bringing quick growth. I have now posted over 100 reels, and top 10 of them had over 30 million views. Sometimes all you need is that one reel that goes viral. Let's get you there.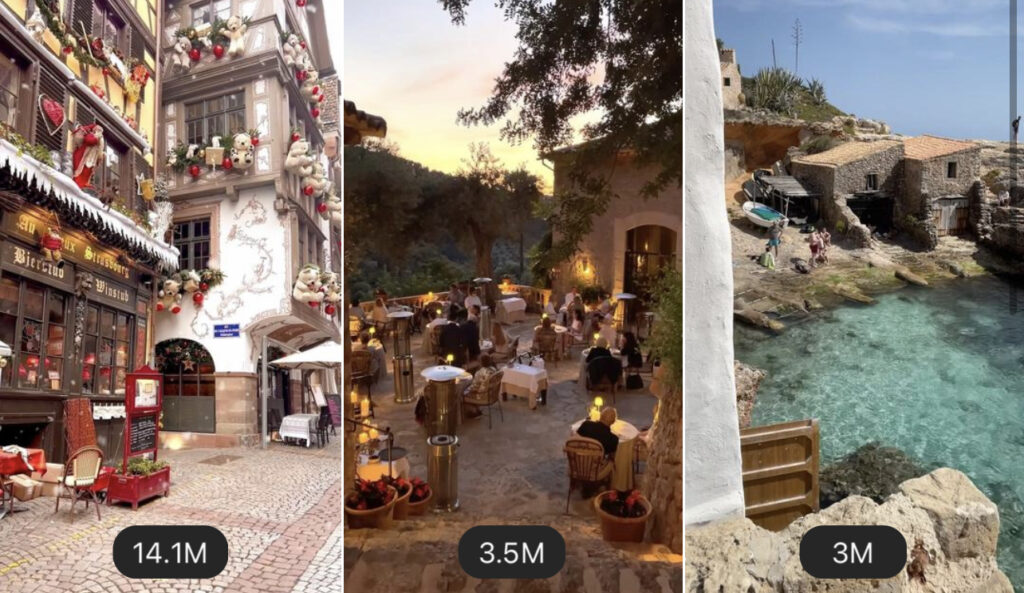 How can reels grow your Instagram?
Since I use reels I have gained almost 150.000 followers, reached about 60 million (!!!) accounts and reached peaks of 4 million impressions per week. Please see my statistics below to see that. The reason behind that is that if you get lucky and your reels end up on Explorers page, other big accounts feature it. Also, the more people comment on your reel and tag the others, the more views you will have. It is like a snow ball effect.
What you need to be aware of is that creating the viral reel is a combination of luck and strategy. The former is not easy to influence but the latter can and should be . In this ultimate guide, I am sharing everything you need to know about Instagram Reels, including my secret tricks.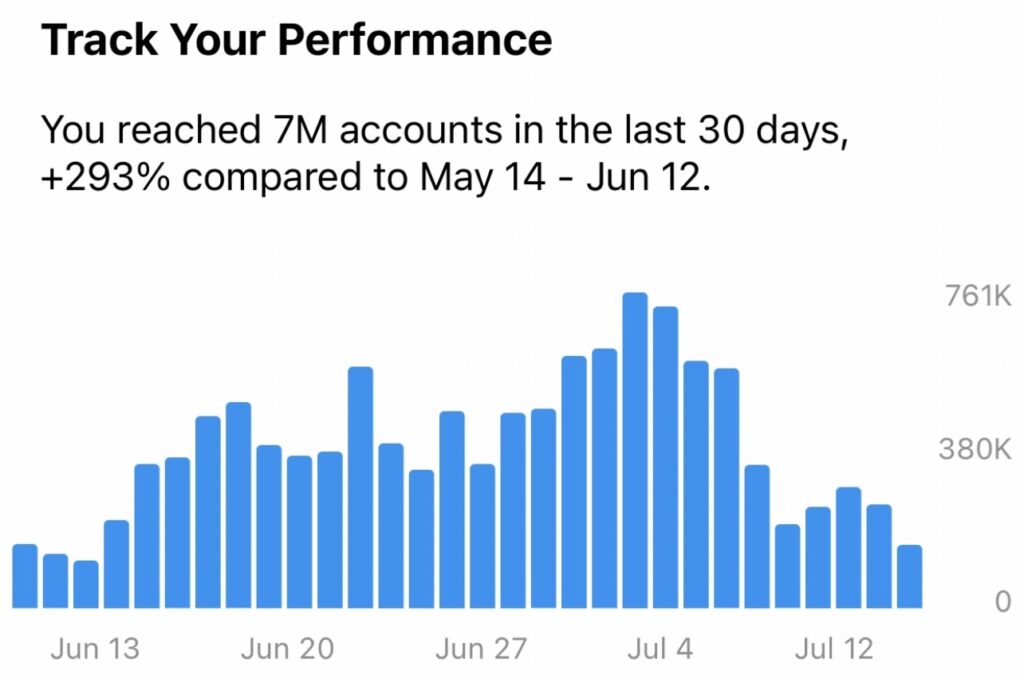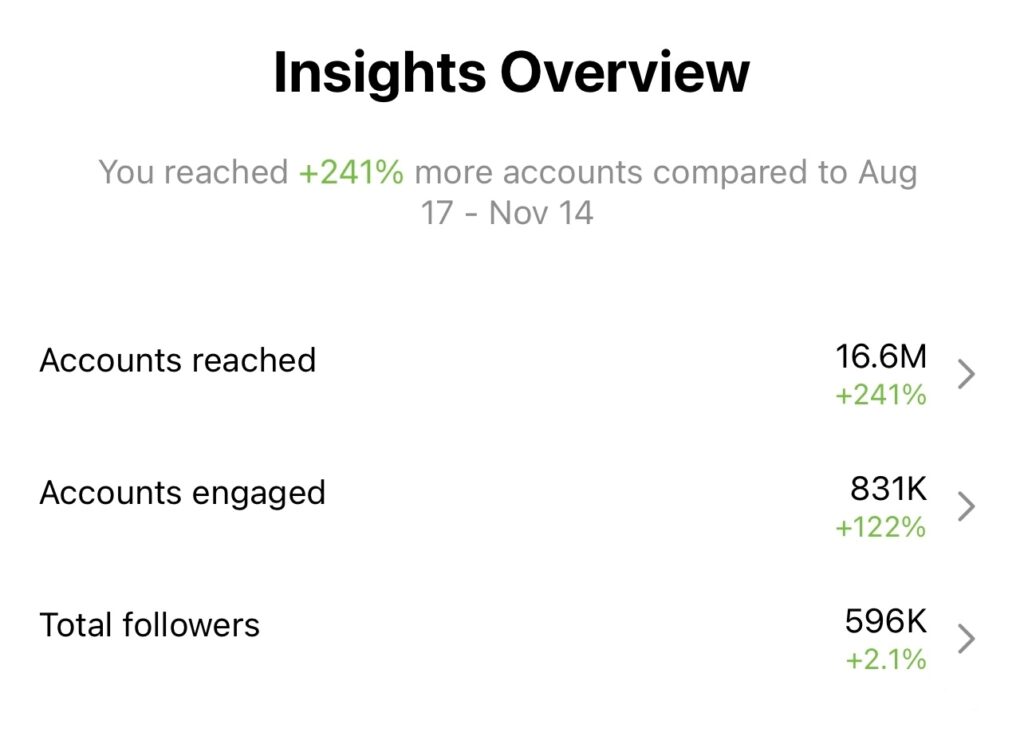 Basic rules for creating Instagram reels
Before you know how to make viral reels you need to know how to make basic reels. See my key points below:
Don't wait and start posting!
Use the fact that IG favours reels
Encourage engagement on your reels
First impression of your reel really counts
Use best apps out there to create your reels
1. Don't wait and start posting!
Key to success here is starting posting reels, and getting your followers familiar with them. The first reels I posted in Autumn 2020 did not get much traction. I had a feeling my followers did not like that form of engaging with them. Finally, it was my ninth reel which got over half a million views and twenty second reel that got over a million. Important here is not to give up too early and to be consistent.
2. Use the fact that Instagram favors reels
Instagram algorithm supports and encourages the features which they are keen to promote. As you know TikTok is Instagram's biggest competitor, and videos (reels) become the main battle field. Instagram noticed that it is not the old good posts that are the future of the social media and supports heavily those using reels.
3. Encourage engagement on your reels
Post the reels to your feed
Remember to share your reel on your normal feed. Why? Because, this makes sure that your followers will see it through two channels. First – the usual feed and second – the reels feed. As I mentioned before, the usual Instagram mantra applies here too. In general, the higher the engagement (views, likes, comments, forwards) from your own followers, the higher the chance of appearing in Explorer page. Instagram's Eldorado. Additionally, once you posted your reel, don't forget to directly link it in your stories.
Post at smart times
As with normal posts and stories – timing is key. First, you need to be aware of your Instagram insights. Second, you need to focus on posting around the time when most of your followers are awake and active. If majority of your followers are based in the US it makes little sense to post when they are asleep.
What I learned from my viral reels is that they had very high engagement in the first hour. If your followers like something more than usual, Instagram makes a guess that it will generally be liked. As a consequence, Instagram picks up those reels and favours them by including them on the Explorers Page. Once your reel made it to Explorers Page it has pretty good chances of being seen by major accounts which may choose to feature your reel on their feeds. This means: sending a wave of exposure, followers and impressions.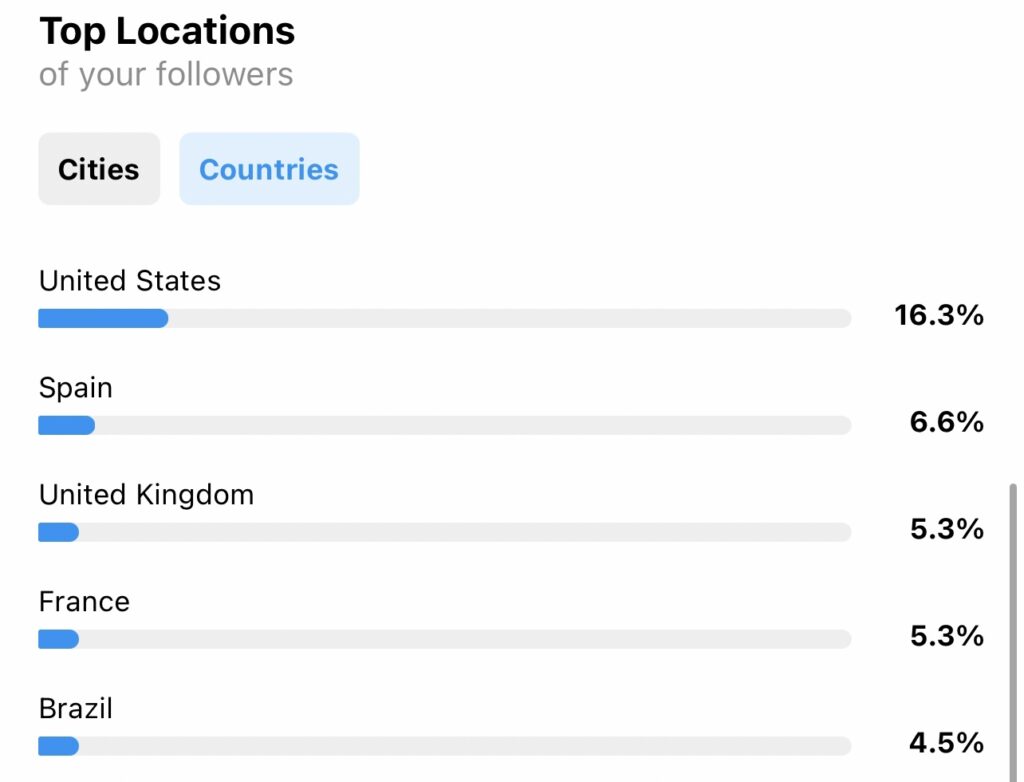 Ask followers to comment
How to get more comments on the reel (or any post)? Ask relevant questions and/or have a call to action. For example: "Tag someone you would like to take here with you in the comments below". Or "Who would be one person you would take here with you? Comment below". As a result, this doesn't only increase your number of comments. It also brings new views but also shows your account to those new accounts. Simple and genius. Another idea is to ask your followers if they can guess the location. In addition, always remember to respond to the comments and engage.
4. First impression of your reel really counts
The attention span of an average "feed scroller" is extremely short. That means that if you don't get someone "hooked" in the first 1-2 seconds, you have lost them. It sounds cruel and harsh, but so it is. You want to make sure that amongst all other posts they scroll through, your post will stop them. This is why it's key to include a good cover for your post and to start your reel with something exciting or even shocking. Use titles such as "What brought me 100.000 followers in one year". Or "5 best Airbnb's under 100 EUR in Paris". Intrigue your followers enough to spend those precious seconds they have on checking what you created.
5. Use best apps out there to create your reels
From my first reel I have used InShot to create my content and I still use it. It is really easy to use and you can find great tutorials on Youtube. It offers mixing photos and videos, cutting them very precisely in light of the intended effect and including text. I do not add text to my videos but I have seen other influencers doing it very effectively and successfully. One word of advice. Always crop your video to 9:16 so that it has the optimal sizing for posting it on Instagram.
Top tips for creating viral reels
First of all, to me a reel that is viral, is one that reaches at least half a million views. Ideally it will also be reposted by major accounts. So what are my key tips and tricks to get there? All my secrets are spelled out for you below:
Add value & provide information
Get your followers hooked quickly and avoid early exits
Hashtags for Instagram reels are important
Reels location & timing can be key
Use trending songs in your reels
Jumping on trends for reels
Post jointly with other accounts
1. Add value & provide information
What you want is for people to save your reel and forward it to the others. How do you get them to do that? By telling them something they want to know. For example, "Top 10 places to visit in Capri", "Top restaurants for brunch in Paris", "What to do during a layover in Dubai". Provide real information, full names of locations. Here you can find my example of doing so, by selecting eight top beaches in Mallorca.
Check my Guide to Mallorca's Best Beaches here.
You could also be lucky and go viral by being one of the first to explain how to create a trending reel. Here a good example is the reel from Haylsa explaining how to cut and time your videos into a perfect reel, aligned with music.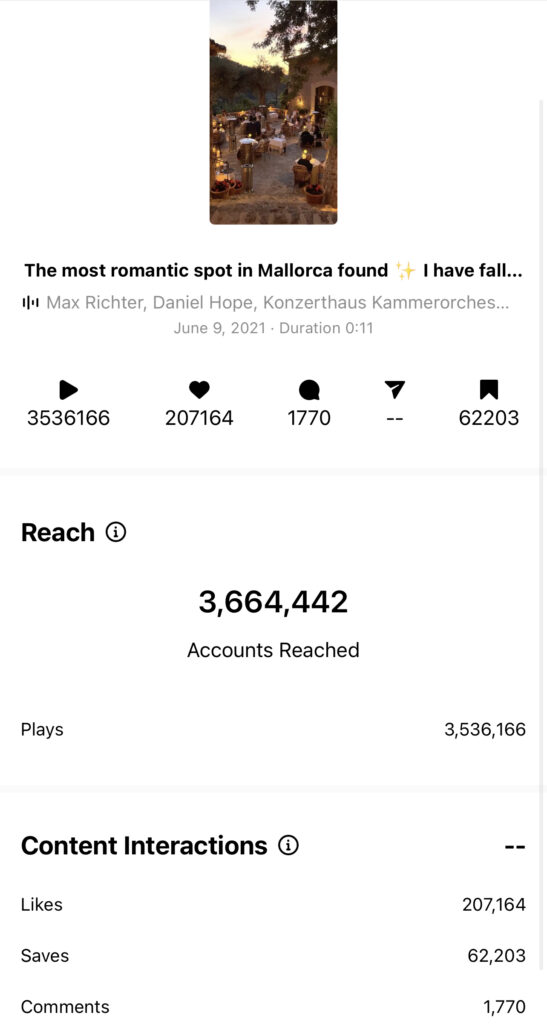 2. Get your followers hooked quickly & avoid early exits
Basically, Instagram checks whether your followers exited the reel before it finished. That means – don't start big and compromise on the quality half way through, just for the sake of length. Actually, all of my top 10 reels, including one with 14 million views are actually single videos, lasting around 5 seconds. I have seen examples of reels which combine 5-10 videos showing best spots or providing a theme.
3. Hashtags for Instagram Reels are important
Using hashtags for posts is a tough battle. It's an overcrowded space. That said, the competition for hashtags amongst reels is (still, probably not for too long) a more welcoming space. Take advantage of that. Fast!
Therefore use relevant and carefully chosen hashtags. Also, aim at those hashtags which offer features. For example in the space of travel, it would be hashtags of Beautiful Destinations, Travel & Leisure, Voyaged, Forbes and Conde Nast Traveler. Those are the obvious big players. Don't forget that mid rage accounts can also offer good exposure. For instance those about female travel (Dame Traveler or She Is Not Lost), Hotels (Beautiful Hotels), or City Photography (The Pretty Cities)
I write more extensively about using Hashtags, including some less known bigger accounts which feature other photographers here.
4. Reels Location & Timing can be key
If you post Capri in winter you may not get many views. People want you to provide them with reels which are appropriate for the season and occasion. You need to assess well what your followers are expecting and waiting for. Consider posting about the best summer destinations ahead of people planning their trips, posting Christmas or Easter related reels ahead of the time and just generally being in tune with what your followers would love to see or hear about.
Timing of what you post in your reels can be key
My best example here is the reel from Strasbourg Christmas market which has over 14 million views and got me over 30.000-50.000 followers (including from features from other accounts). I visited Strasbourg and its Christmas market, intentionally, on the first week of its opening. If I had waited a few weeks, Instagram feed would have been full of other accounts posting about it. I posted the reel on 2 December, weeks before Christmas, but perfectly in time to get people excited about the pre-Christmas magic.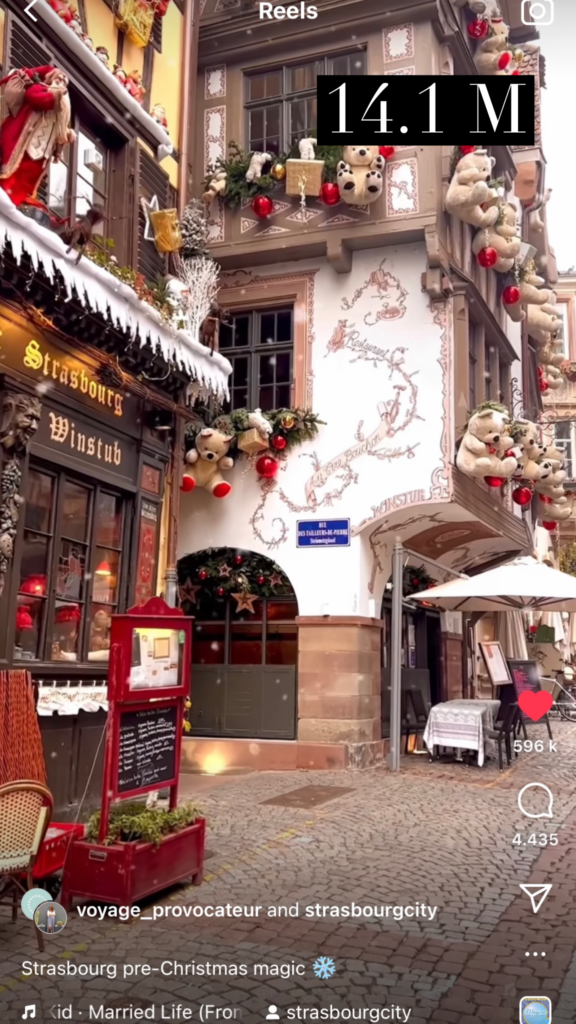 Locations can be in and out of trend
Last year I was lucky to make it to Mallorca end of May, right when it stopped being a Corona risk territory. For that reason, people started booking their hotels and flights, so my reels became very in demand (see next point also on hashtags). That said, you will not always be able to predict these trends, but being aware of them and responding to them can be helpful. Just to prove the point six out of my most successful reels were shot in Mallorca, together bringing over 13 million views.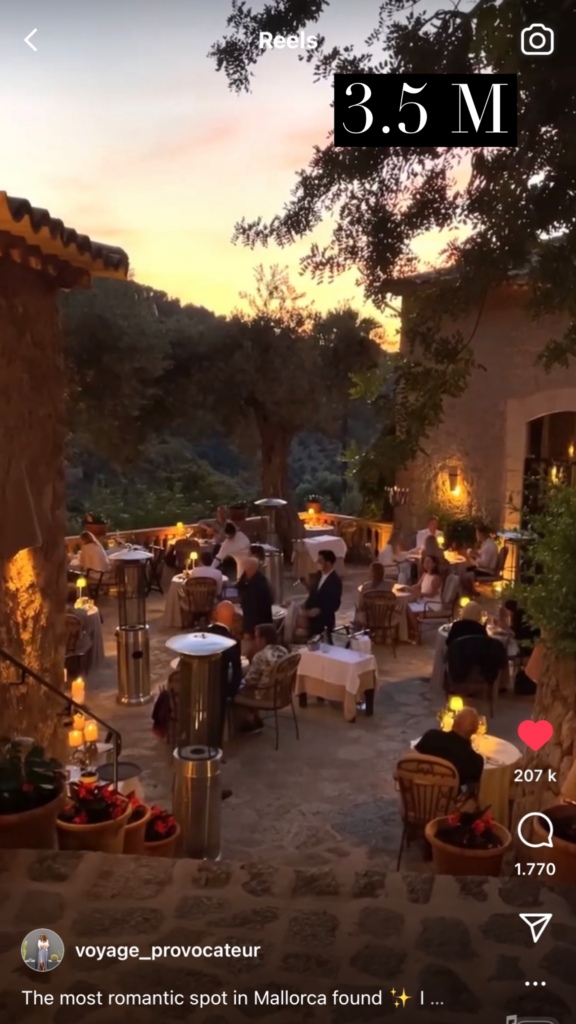 Some specific locations always attract a lot of views
There are some iconic locations – regions, cities or even specific restaurants which continuously get high engagement. Examples are:
Regions: Amalfi coast, Cinque Terre in Italy, Santorini and Milos islands
Cities: I have been surprised how successful anyone posting Edinburg has been over the last months
Hotels: Le Sirenuse in Positano, Casa Angelina and its lemon terrace, Santa Caterina with its Bay view.
Happenings: Christmas markets, first cherry blossoms, first wisterias (we all know about #wisteriahisteria)
5. Use trending songs in your reels
Have you heard of some songs which have gone viral because of being used by millions of reels? These are the songs you want to use. If people click on the title of the song you have used in your reels it points to Instagram as a reference of engagement. If you hear a song you like, save those reels in a folder. That way next time you post you have your reference ready.
6. Jumping on trends for reels
I am sure that you have noticed trends on reels. Its like a train everyone wants to jump on. Examples are zooming in of the Google Maps to a specific location, doing yearly recaps etc. One word of caution though. If you are joining the trend you need to be one of the first people to do it. Otherwise its just old news and repetitions. That said, make sure to keep your style and character. People follow your account for what you have continuously offered them, so stay true to who you are.
7. Post jointly with other accounts
Since a few months you can post reels jointly with another account. As a result the reel is shown on both accounts. It's genius as it opens your reel to a potentially unknown audience. Importantly, the account you post jointly with should be an established and a credible one. My two reels from Strasbourg (one with 14 million and 1 million views) were posted jointly with the official Instagram account of the City of Strasbourg. All things considered – I am sure it helped with the exposure
Final tips?
Choosing what and when you post shouldn't be random. Firstly, excite your followers & provide them with information that they may want to save or forward. Secondly, choose your hashtags carefully and strategically. Thirdly, use trending music as background. Lastly and most importantly, stay true to who you are and what your account is representing. Being genuine is key. It all may sound more complicated than it is. The important thing here is to experiment and just post it! The rest is luck!