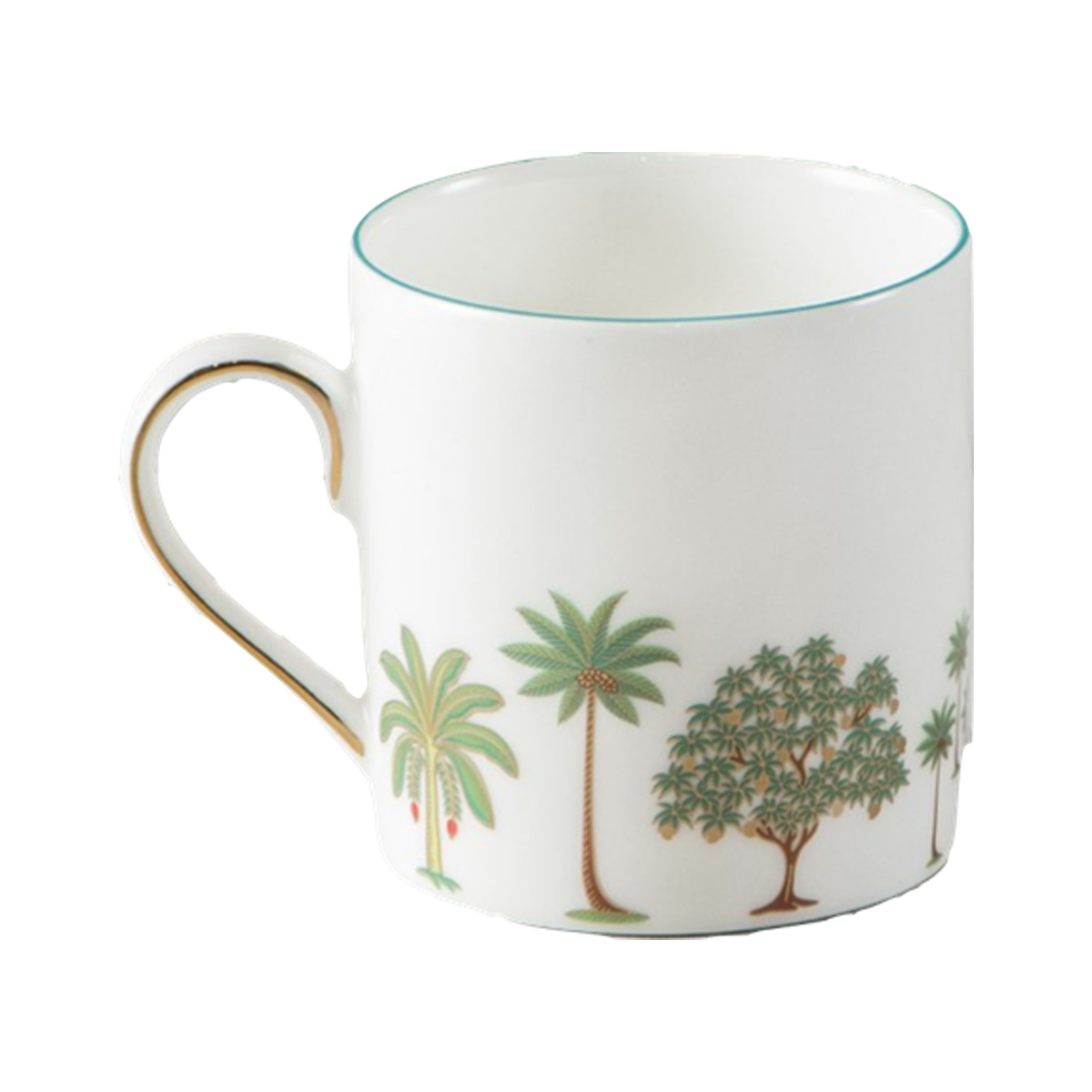 Rajah Blue Tea Mug
Classic fine bone china mug, decorated with vibrant tropical leitmotifs of lush palms, howdah elephants and banana trees, glimmering with 24 carat gold accents.
Evoking the romance of the magical river Periyar in Kerala. Motifs of majestic elephants and verdants groves of palm, banana and mango trees are an integral part of the landscape.
Fine bone china, hand decorated with artwork decals. Second firing takes place after detailing with 24 carat gold.